Tea time is a sacred time in our home. It is the time of day where we slow down, have good conversation, and fuel up on delicious warmth. This week's Small Business Saturday Spotlight is on Humming Cup Organic Tea! Everyone can use more tea time in their lives and I hope you enjoy my Q&A with founder Jazeera, below!
What inspired you to start Humming Cup Organic Tea?
The idea to start a tea business came to me because I noticed that in recent years people started losing real human connection because of the internet. Today people tend to spend more time online rather than together. In order to communicate we write emails, we use our phones to call and text each other and we rely heavily on social media for connection. All of this is a great addition to our communication, but we need to remember that a healthy human relationship relies a lot on non-verbal communication.
According to numerous researches done by Harvard university non-verbal communication includes facial expression, eye contact, tone of voice, bodily movements such as gestures and touch. So, by just relying on our phones and computers for communication we lose a lot of information that is necessary for healthy relationships. More and more families have serious relationship issues because they spend too much time on their phones and computers and therefore lack high-quality communication and connection. We see a rise in depression and anxiety in young and older people.
In starting my business, these were the key reasons why I wanted to help people to have a better life by introducing them to tea drinking. I was born and raised in Kazakhstan where tea drinking is an important part of our culture. Teatime is special because people can slow down and spend quality time together. My hope is that our customers can find time to enjoy their tea with people they love.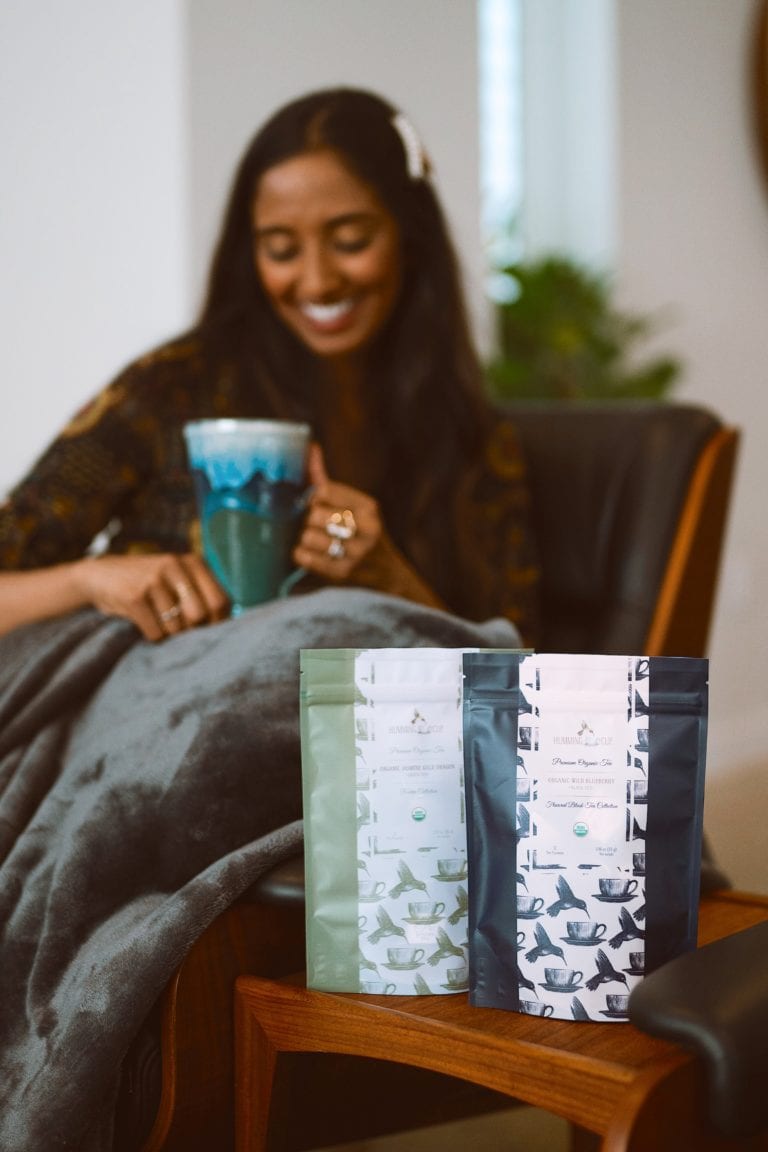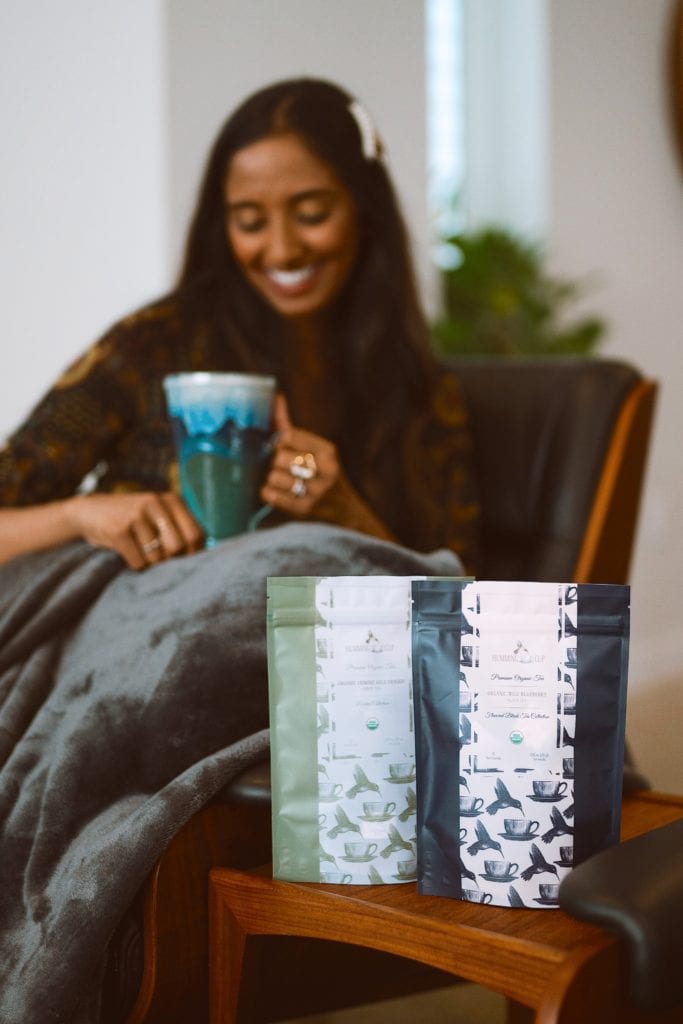 What makes a "good" tea?
I am passionate about high-quality tea. I grew up drinking loose leaf tea in Kazakhstan! When I just started my business, I took tea sommelier classes to deepen my knowledge of teas. Through that, I learned that tea has gradings just like wine. And many tea experts agree that good quality tea doesn't come from tea bags. Unfortunately, teabags contain the lowest tea grade also called "tea dust". Therefore, good tea must come with full leaf tea. Another important attribute of good tea is being organic. Organic teas do not contain harmful pesticides, they are safe for consumers, farmers, and the environment. At Humming Cup, we are committed to providing only organic loose leaf teas. Also, our teas are packaged in biodegradable tea sachets for easy brewing. This means that our customers can enjoy their healthy cup of tea on the go.
What are your most popular products? What's a collaboration or piece you're most proud of?
I am very proud of all our organic teas. Customers love that our teas are high-quality, do not contain any calories, are safe for the environment, and full of flavor. Caffeinated black and green teas naturally contain L-Theanine that helps tea drinkers reduce stress. Tea also contains less caffeine than coffee, so tea drinkers rarely experience caffeine jitters. Our comprehensive organic production prohibits the use of pesticides, which results in teas that are safe for customers, our farmers, and our planet.
Recently I added to our product line a monthly Tea and Self-Care subscription box. As you know I care a lot about human connection. But I noticed that it's hard to connect with others if you are not connected to yourself. As a mom of five kids and an entrepreneur myself, I can relate to and feel the pain of so many women. As Brene Brown said, "You cannot pour from an empty vessel". Women are natural caregivers and we strive to take care of our families, kids, and community. Unfortunately, lack of self-care leads to burnout. Statistically, women suffer from depression and anxiety more than men. So, we need to take self-care seriously and stop the stigma of thinking that self-care is selfish.
I decided that it would be helpful to encourage women to practice self-care. Therefore, I created a Tea and Self-care monthly subscription box to help women have their special "me time". Our boxes include our organic teas and amazing beauty products. Our customers love free shipping and flexible delivery schedules because they can pause or cancel their subscription at any time. Monthly delivery helps women remember to take care of themselves. Women can enjoy their precious time and when they are ready to serve others they can serve from fullness and a happy heart.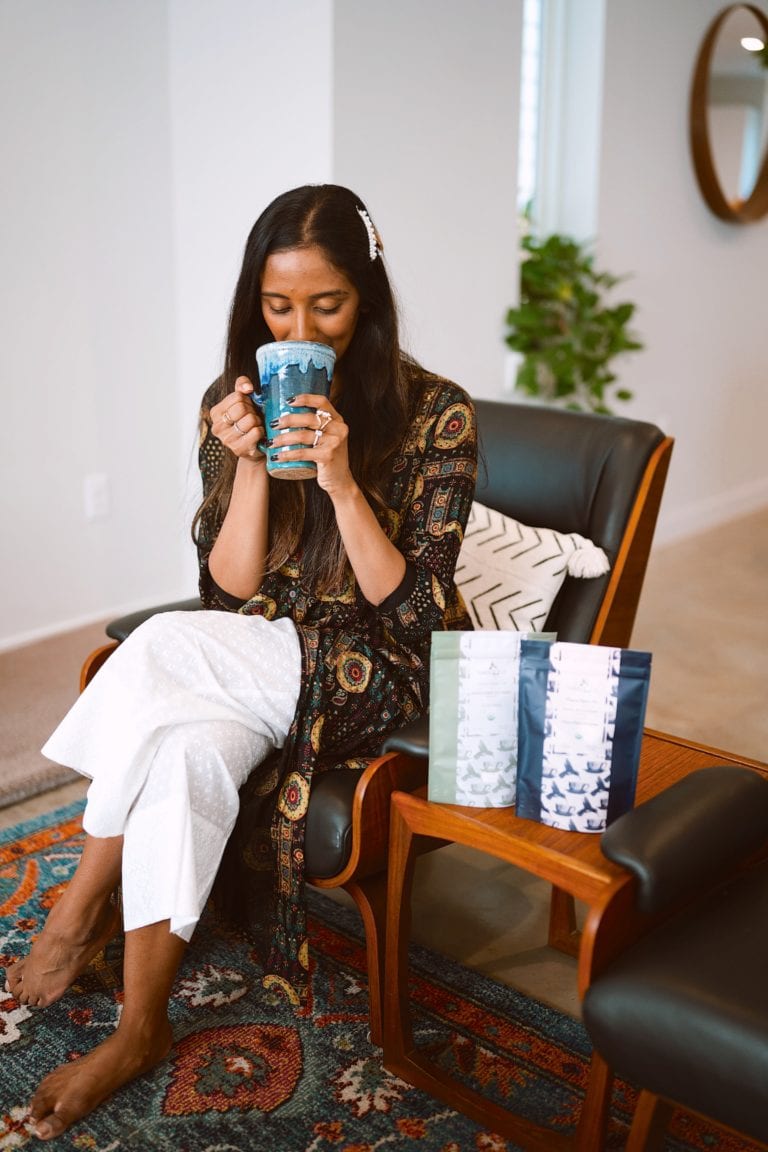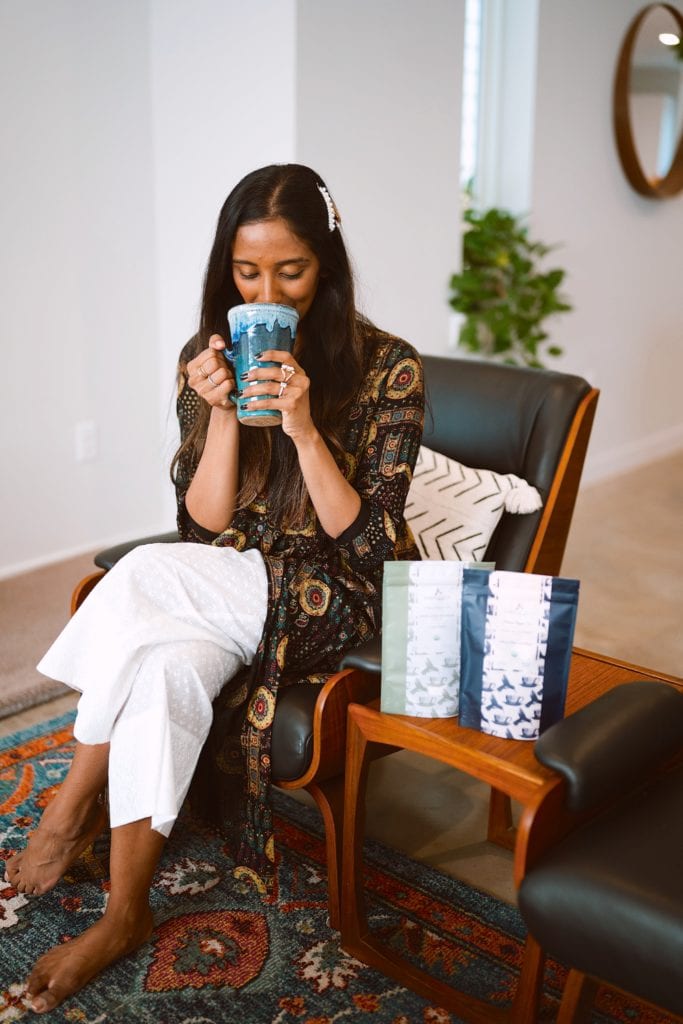 What do you wish people knew about Humming Cup Organic Tea? And what's your go-to quote?
One of my favorite quotes is a quote by Lewis Carol: "One of the deep secrets of life is that all that is really worth doing what we do for others". So, in every aspect of our start-up company, you will notice the desire to help people. That's why we support MD Anderson Children's Cancer Hospital. Every time our customers purchase from us, we donate 10% to support kids battling cancer.
Follow Humming Cup Organic Tea on Instagram and check out their website too!
Cheers,