We had the chance to enjoy the flagship Potato Head Beach Club, designed by architect Andra Matin. If you are looking for a place to relax and seriously soak in the sun (and I do I mean seriously, everyone got sunburned haha—use sunscreen often, people!), then this is the space for you. We went here every night, and it was the best way to end our long days of exploring.
Here's a breakdown on why I give the
Potato Head Beach Club a 10/10: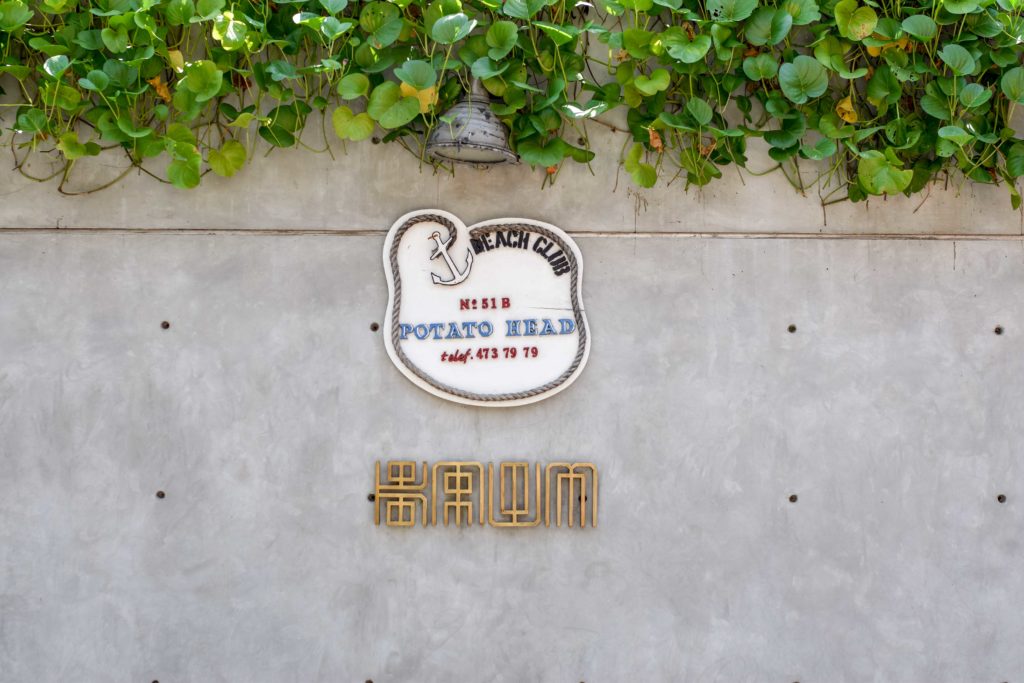 S E R V I C E   &   V I E W
Since we were staying at Suite 501 at the Katamama, we had exceptional service the whole time we were in Seminyak. Every day we had daybeds reserved front and center at the Beach Club. We would be escorted to our daybeds promptly and were looked after well. This was truly five-star service! Imagine sipping on a cool minty mojito, having your legs warm from the sun (but safe in the shade), and watching the sun slowly go under the ocean. Incredible.
F O O D
Oh man, we had a lot of "beach" food here. We enjoyed fries, nachos, mojitos, and ice cream sundaes. More than once. Unfortunately, given the heat, our ice cream sundaes turned into liquid within five minutes haha. But the mojitos were incredible and stayed cool for longer. You can also eat at the restaurants in the beach club if you don't want to order bites. The food was so good, and the service was really fast! I'd say the drinks here are a bit pricey, but that's expected given that it's a high-end beach club!
A M E N I T I E S
Everybody inside receives a towel to use, which is great. As for safety, there is an abundance of security, so nobody dared get too rowdy. Usually these beach clubs can get trashy quickly, but this was an exception. The restrooms were clean and located in the center-side of the club. This property also features two restaurants, a bar, an infinity pool, and incredible sunset views. As you are leaving the beach club, you can also check out their store. We didn't buy anything from the store since it was $$$, but it was nice to peruse!
D E C O R
When I first saw the outside of the Potato Head Beach Club, I couldn't help but be impressed. It is covered in coloured antique shutters that are salvaged from across Indonesia, and that certainly helps keep it private! We went to the roof of the Katamama hotel next door and still couldn't look in haha, so yes, it is very private. But this helps with the atmosphere because everybody wants to be inside the beach club. The interior is filled with different forms of seating.
You can also find other Potato Head Beach Clubs in Hong Kong, Singapore, and Jakarta.
So tell me, have you ever been to a Potato Head Beach Club?
Are you heading to the beach this summer?
Cheers,