Whenever people ask me where they should visit when they come to Austin, I always tell him to go to South Congress. No, South Congress isn't one restaurant or store, it's a road filled with some of the finest representations of Austin. There is so much to do on just South Congress alone. In this blog post, I am sharing with you what I would do with a full day on South Congress. If you live in Austin and you haven't done these things yet, you need to! If you are planning to come to Austin, definitely set aside a day to enjoy this beautiful, fun-filled road. Check out my full-day itinerary of things to do on South Congress, Austin below!
SOUTH CONGRESS MORNING
BREAKFAST
So I don't know where you are staying in Austin, but the first thing I would do on South Congress is eat a filling breakfast. South Congress extends for a good couple miles so yes fam, you need those carbs. No better place to have breakfast then at Torchy's or Magnolia Café. If you want the most delicious tacos in the world, big claim I know, you need to go to Torchy's. If you are craving scrumptious everything else as in pancakes, omelets, burgers, etc. then go to Magnolia Café. PS, Magnolia Café is open 24 hours.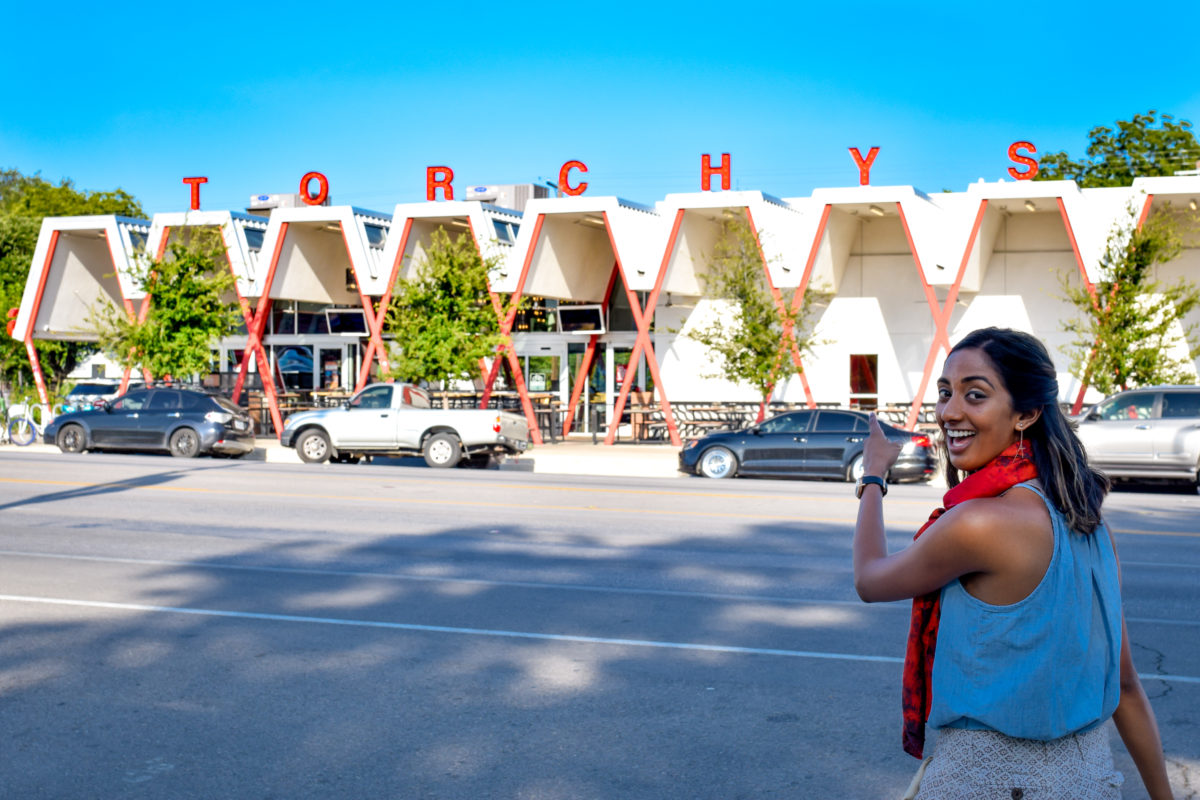 BRUNCH
If you're thinking of sleeping in and not making it to breakfast, then head to brunch at either Central Standard or Café No Sé. You can check out my review of Central Standard here. Both of these places have great food, beautiful décor, and free parking. All you have to do is park your car in the South Congress hotel garage and get your parking ticket validated.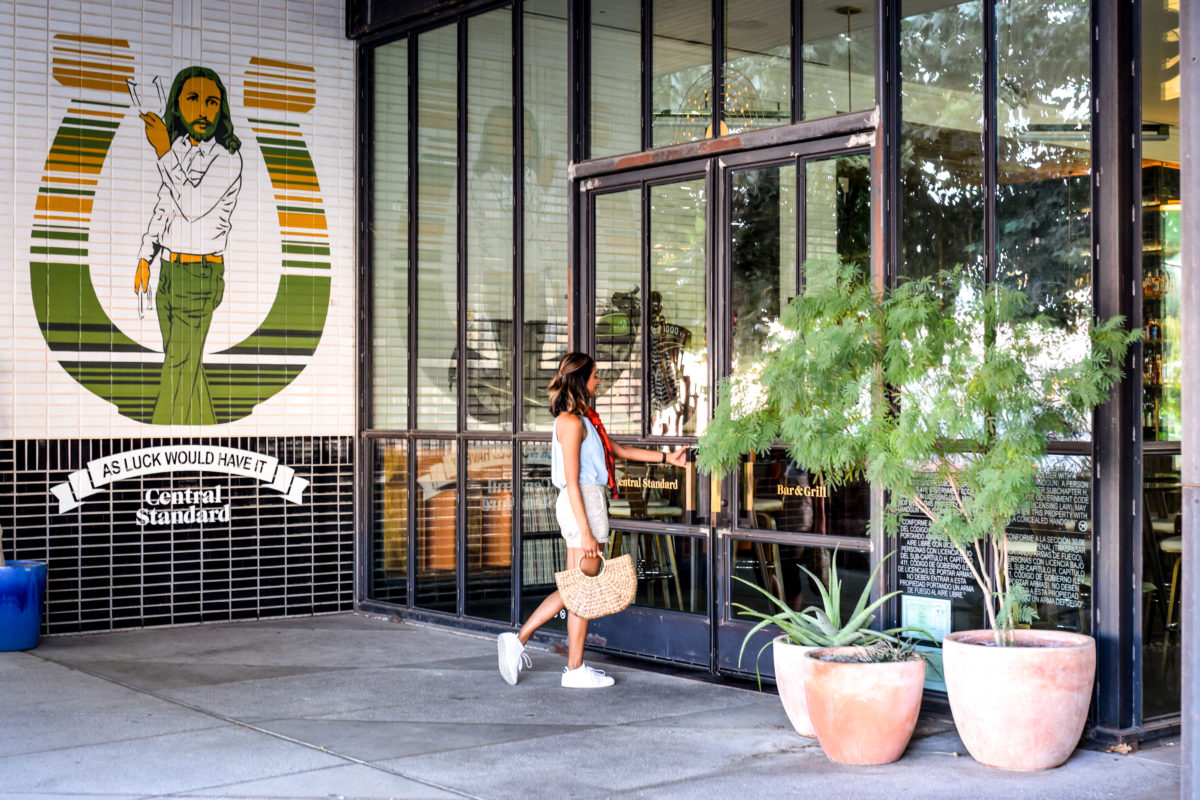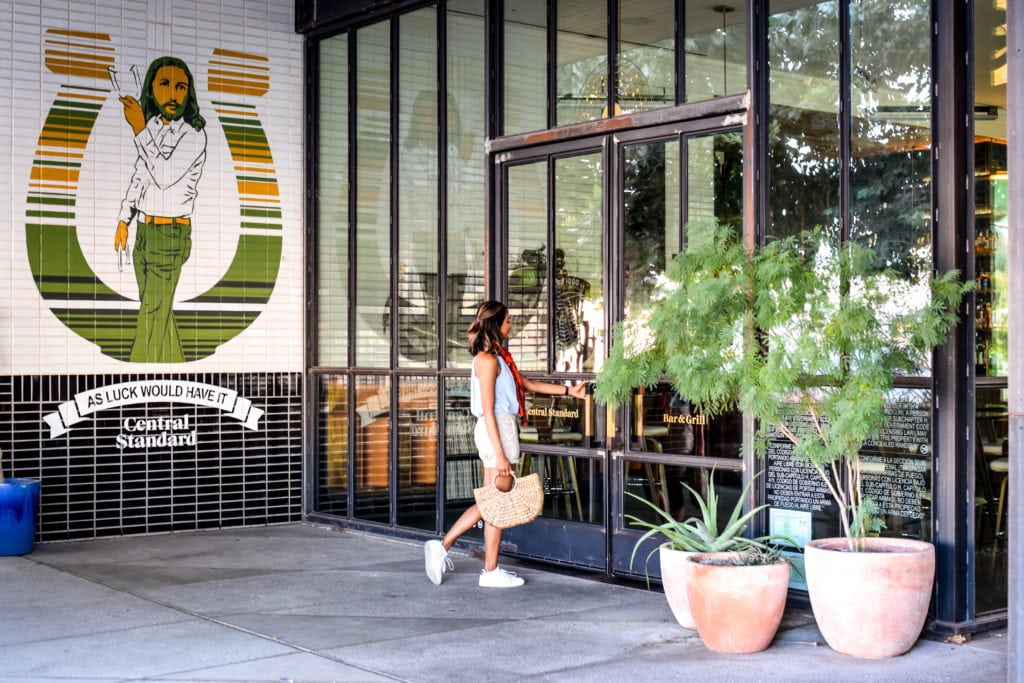 ACTIVITIES
The great thing about both of those brunch places is that they are in my favorite hotel in Austin– South Congress Hotel. After your morning food, I recommend checking out the entire hotel and exploring all the stores across the hotel. My favorites include Maya, Lucy in Disguise, and the Toms coffee shop.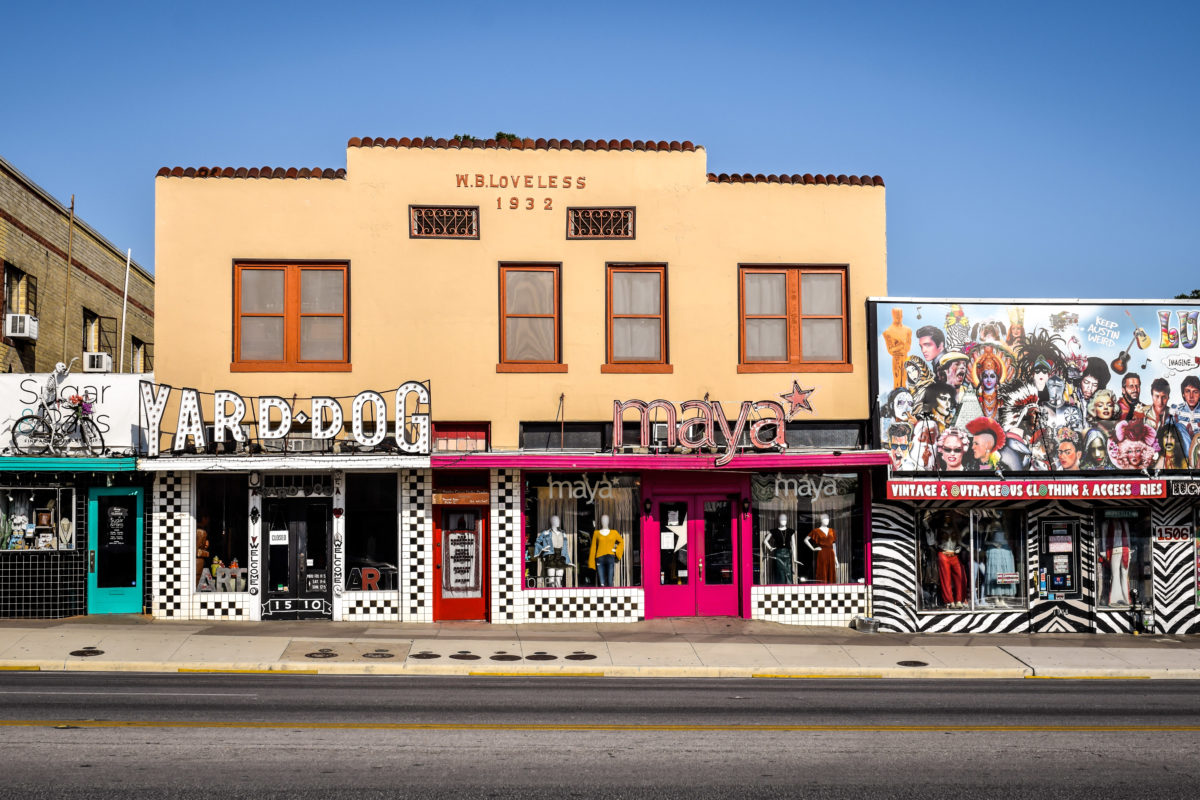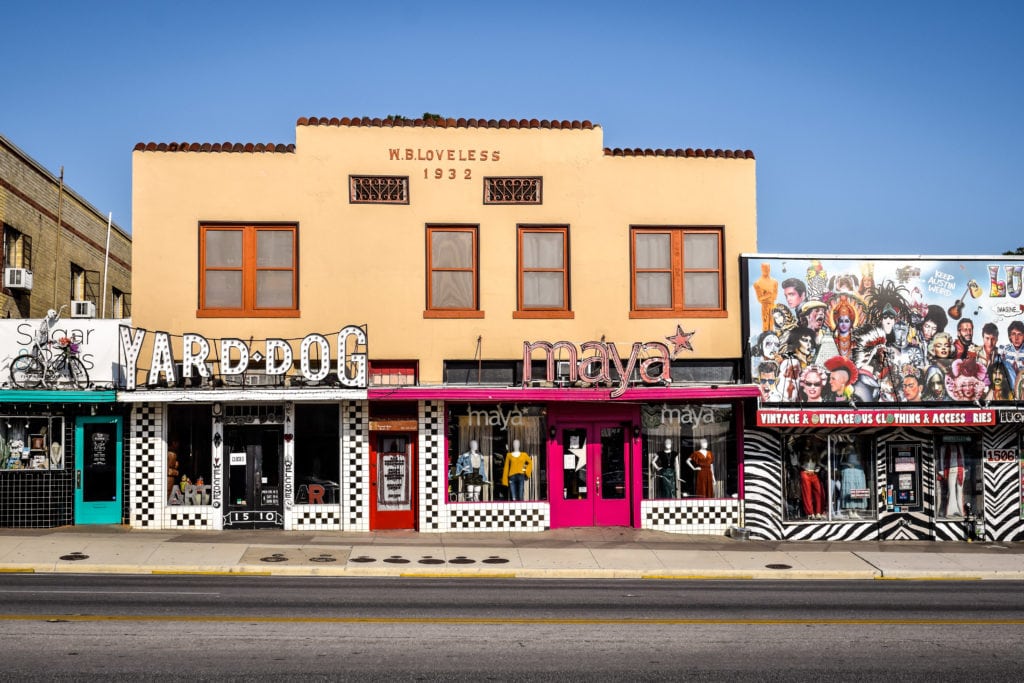 SOUTH CONGRESS AFTERNOON
COFFEE
After walking around, it's always a good idea to fill up on some caffeine. My favorite coffee shop on South Congress is Mañana in the South Congress Hotel. I'm serious you guys, that hotel has everything. I always order an almond-milk latte and some delicious pastry. There's a comfortable amount of seating in there, and they have non-dairy drinks, popsicles, and ice cream too.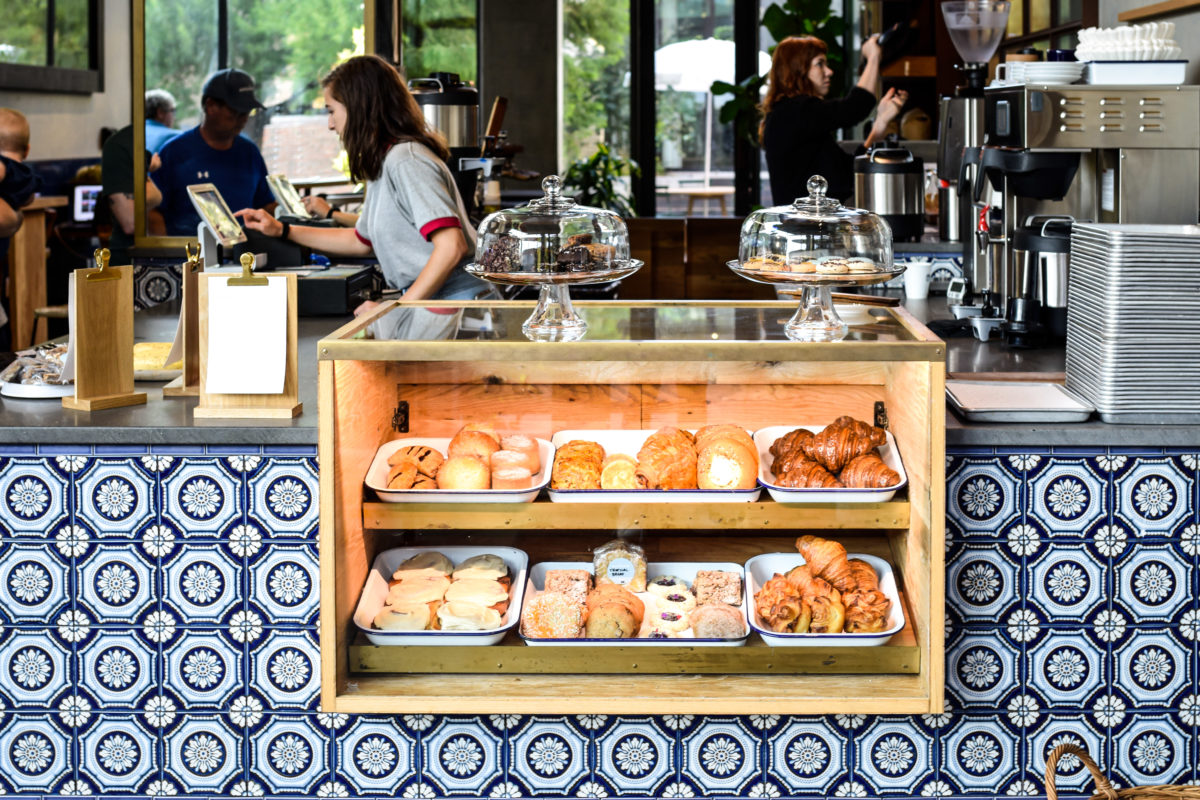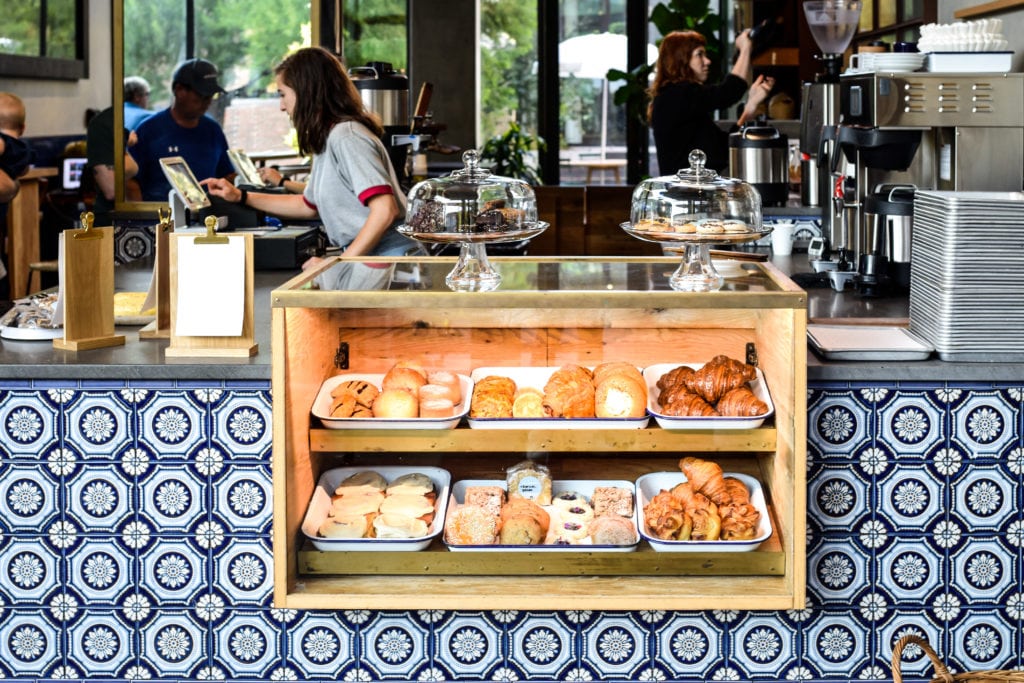 LUNCH
Lunchtime means it's time to head to either Hopdoddy Burger Bar, South Congress Café, Lucy's Fried Chicken, or Lucky Robot. Hopdoddy Burger bar has the best veggie burger in America. South Congress Café is a little bit nicer if you're looking for a fancier lunch. Lucy's Fried Chicken is a fan favorite. Lucky Robot is filled with Tokyo-inspired street fare including Asian tacos, sushi & dumplings, plus sake punch.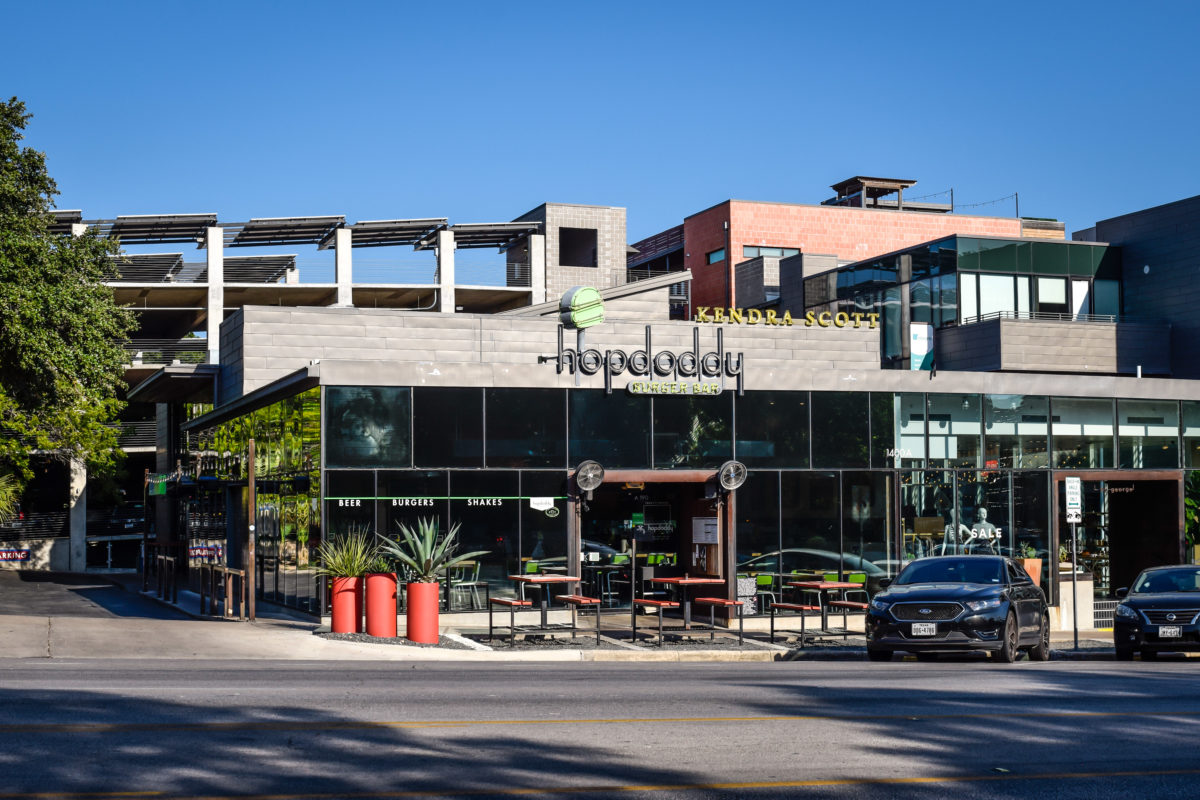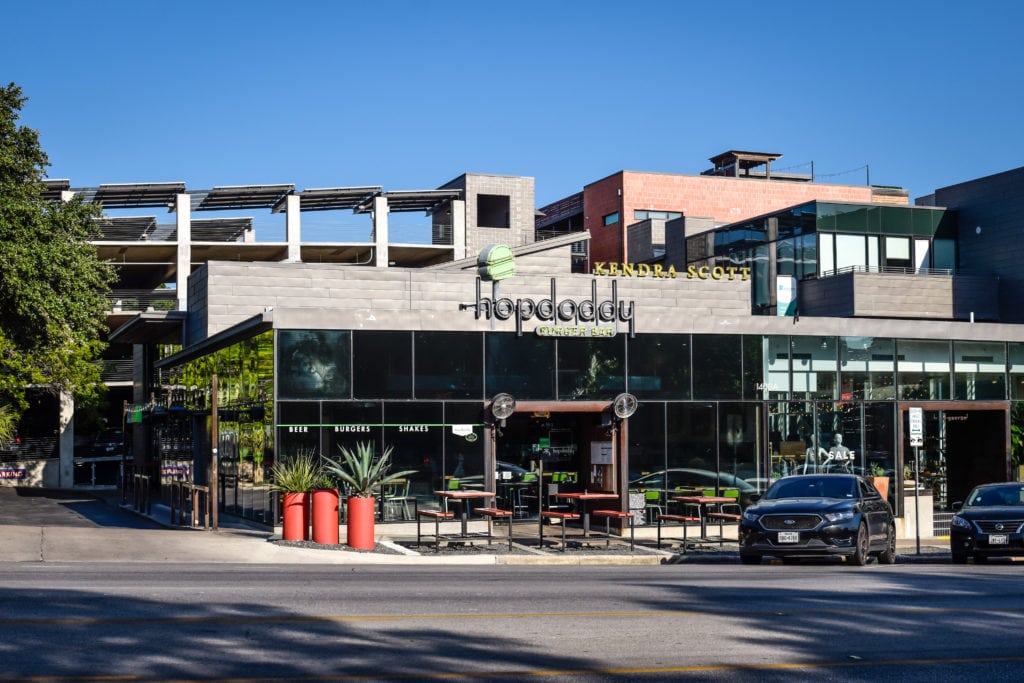 DESSERT
After lunch, it's time for dessert. If you are at Hopdoddy Burger bar, I strongly suggest getting the Nutella pretzel milkshake. Fun fact, when they tentatively took it off of their menu, whined about it so much on my Instagram Story and 30 people sent me direct messages relating to my angst (which I of course reposted), and then Hopdoddy sent me a direct message saying, "We hear you!!!" Give me all the *praise hands* because the milkshake is back on their menu and all is well in the world (or at least, in the milkshake world). If you aren't in the mood for that, you can also walk to Amy's ice creams, yummmm. I usually get the Mexican vanilla with cookie dough!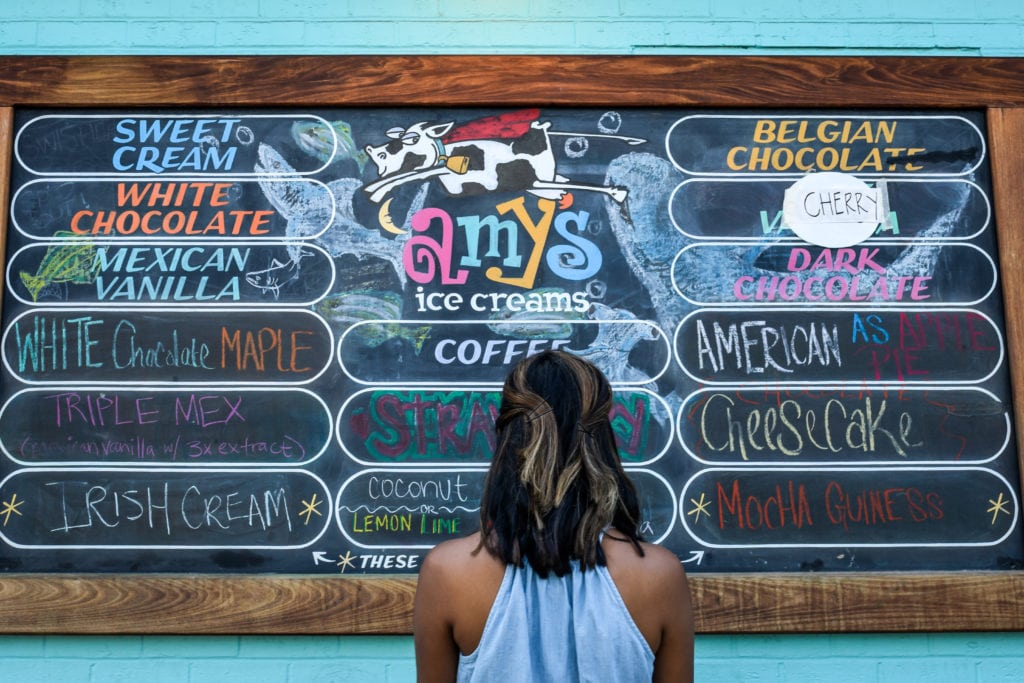 ACTIVITIES
After dessert, it's time to walk off some of those calories. I enjoy walking down South Congress to the South Congress bridge. You get to see the beautiful Austin skyline, the lake, and maybe even the bats if you are walking on a Thursday. Take an Uber down Congress to downtown and explore downtown Congress while you're at it! One of my favorite things to do is walk along the lake to Alta's Cafe and get a glass of wine while sitting on their deck enjoying the beautiful water. If you are in the mood for another coffee, I recommend going to Houndstooth off of fourth and Congress. I love their interiors.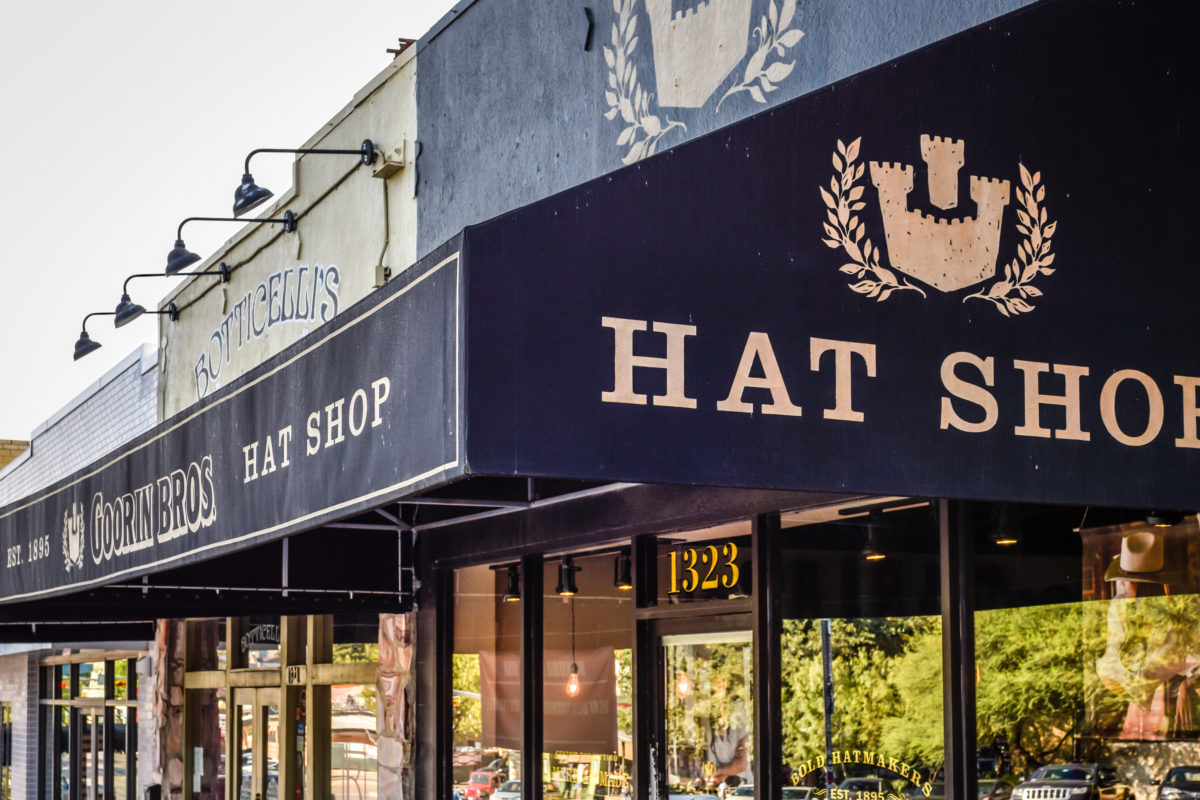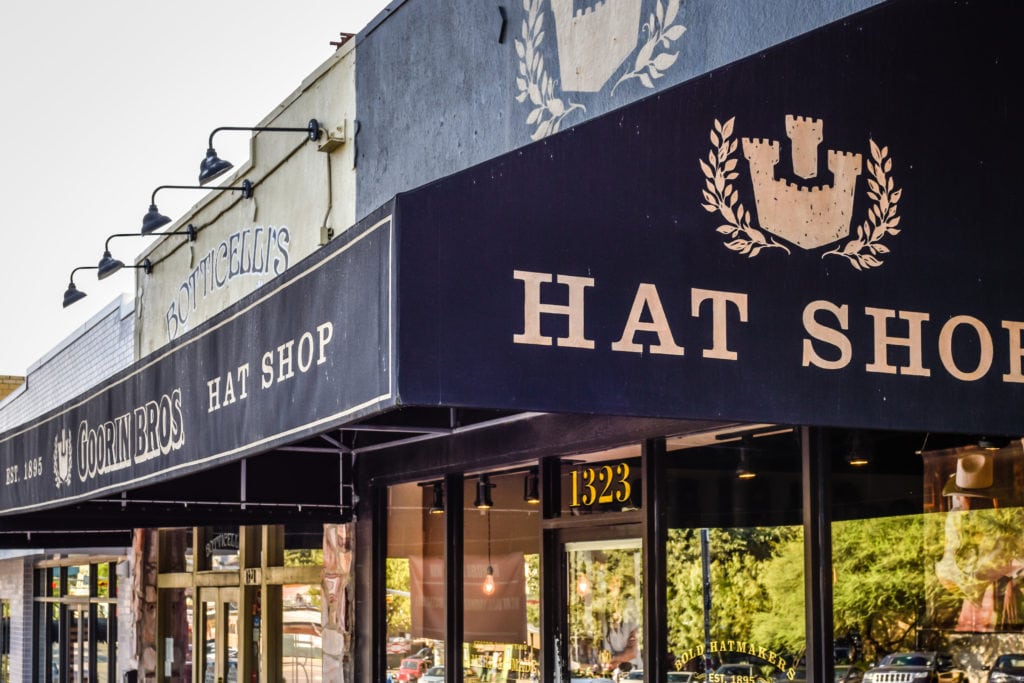 SOUTH CONGRESS EVENING
HAPPY HOUR
Speaking of wine, it just might be time for happy hour! For happy hour, I recommend going to June's all Day, Perla's or South Congress Hotel. Austin has too many good options when it comes to happy hour, so I know that there are a lot more than just these three. However, I'm also a fan of not bombarding you with too much information so take your pick out of these three, and you're set for a good time.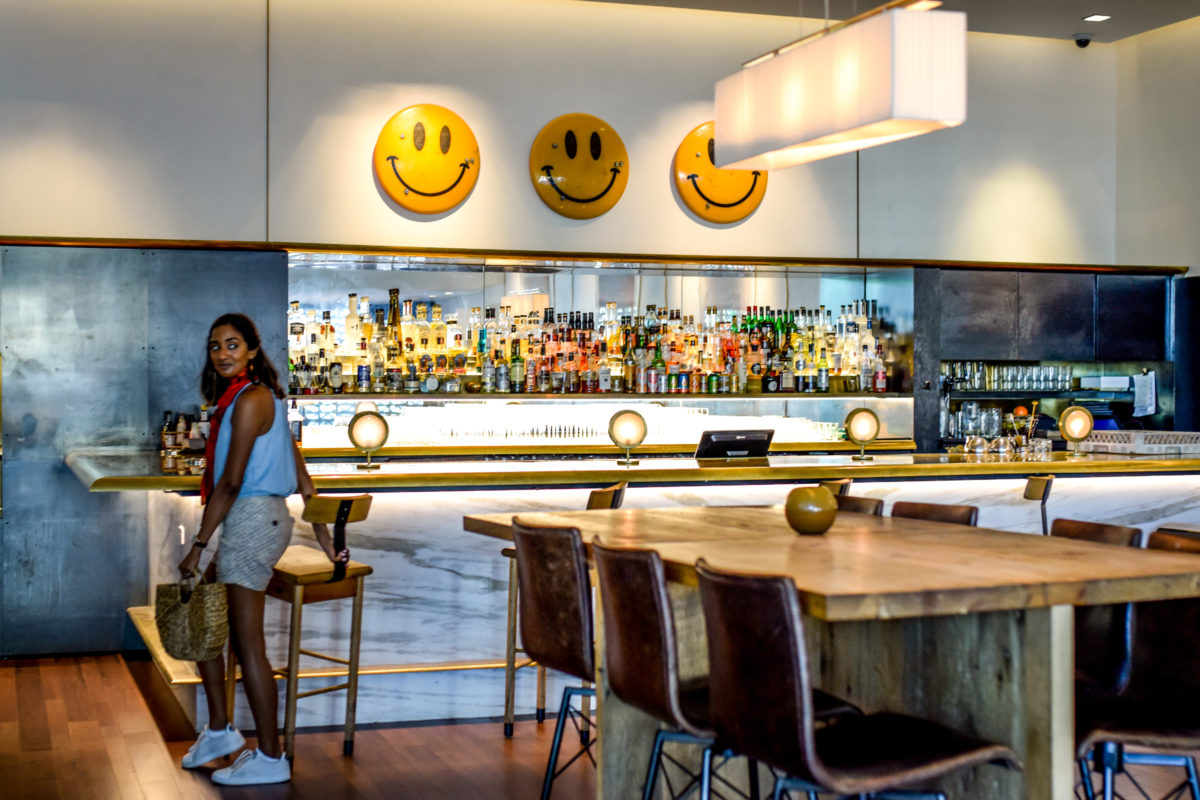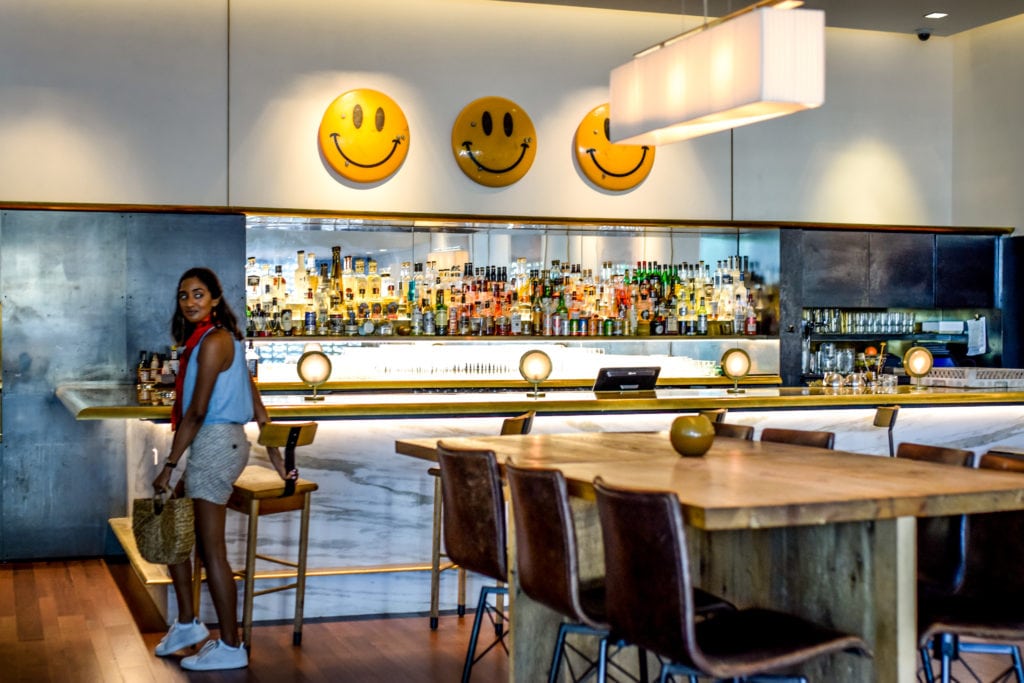 DINNER
After happy hour, you might be ready for dinner. At this point, you are probably downtown, so I recommend going to Caroline Restaurant or Swift's Attic. Swift's Attic has farm-to-table small plates so if you're in the mood for a light dinner, this is the place to go. The fun thing about Caroline's is that you can also go to Upstairs at Caroline after dinner if you want a drink to get the night started. They also have a great happy hour. If you're not downtown, I recommend any of the places I listed for happy hour, brunch, or lunch!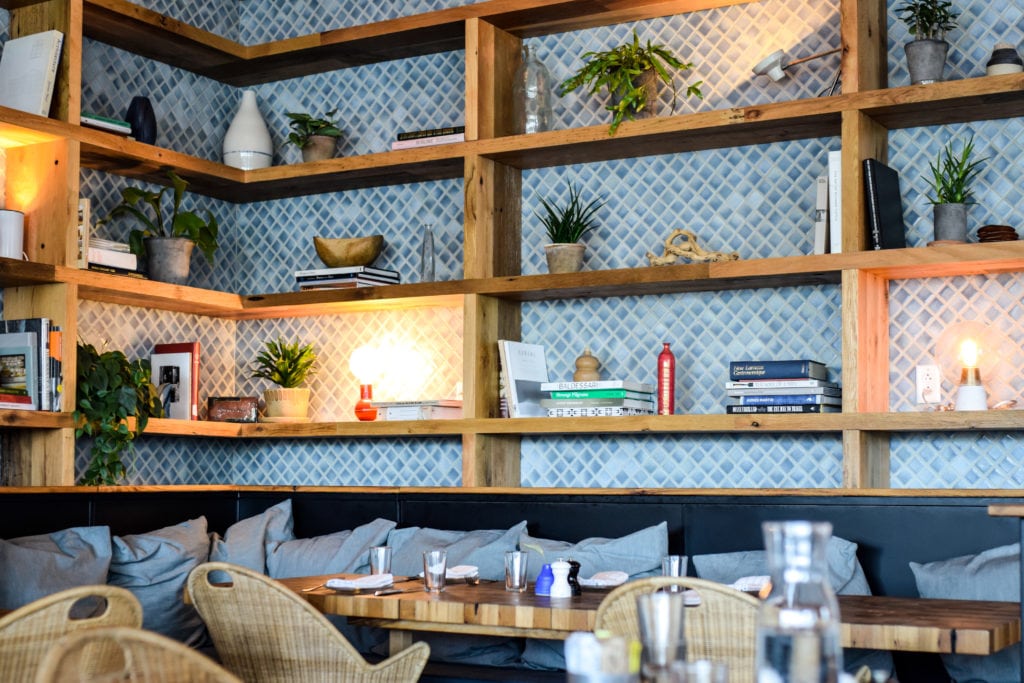 ACTIVITIES
If you're in the mood to hit the bars after dinner, I recommend Upstairs at Caroline (super relaxed…they even have cornhole lol), Edge Rooftop Pool Bar and Cabanas if you're in the mood for an evening swim, Terrace 59 because who doesn't love an excellent terrace, Mort Subite Belgian Beer Bar, or The Townsend. If you want something relaxed, head to the Alamo Drafthouse Ritz for a movie. If you're going to go out, go to West Sixth Street from here or make your way down to the infamously rowdy Sixth street. Maybe you're in the mood for live music? Then head to the granddaddy of all local music venues, The Continental Club. It has a coast-to-coast reputation as the premiere club for live music in Austin, Texas.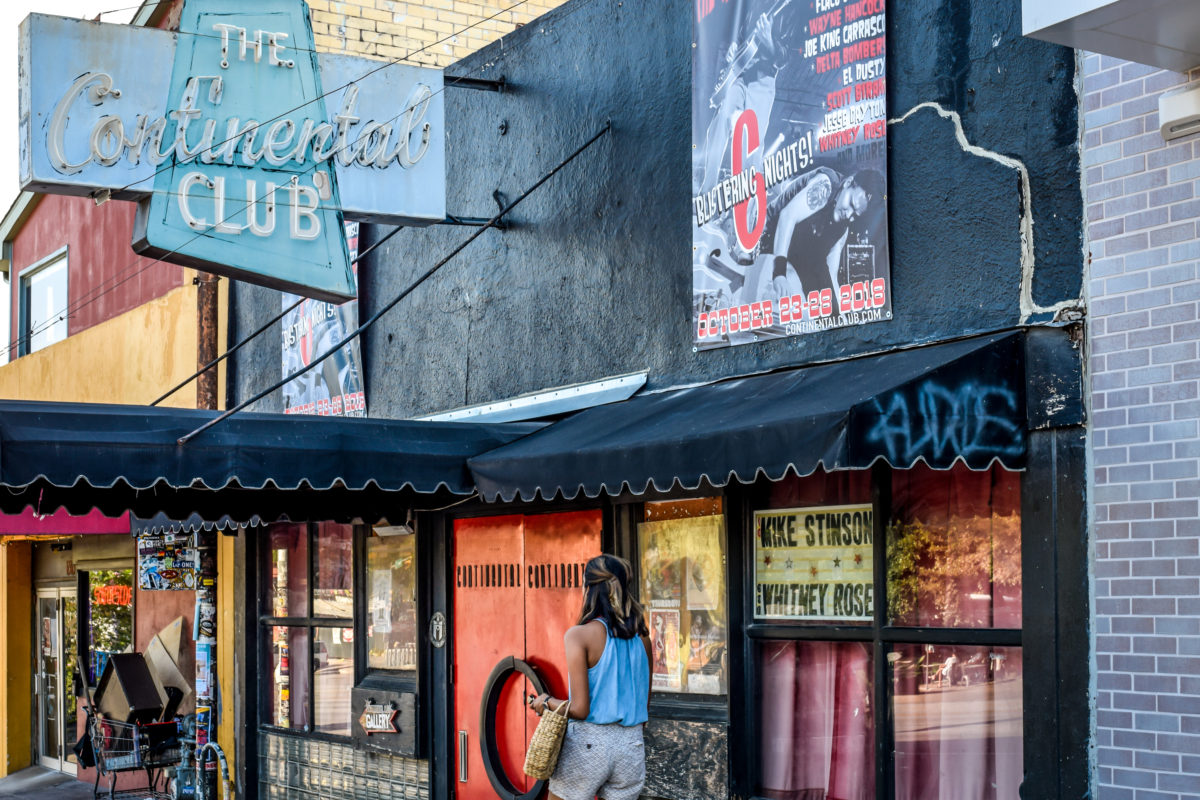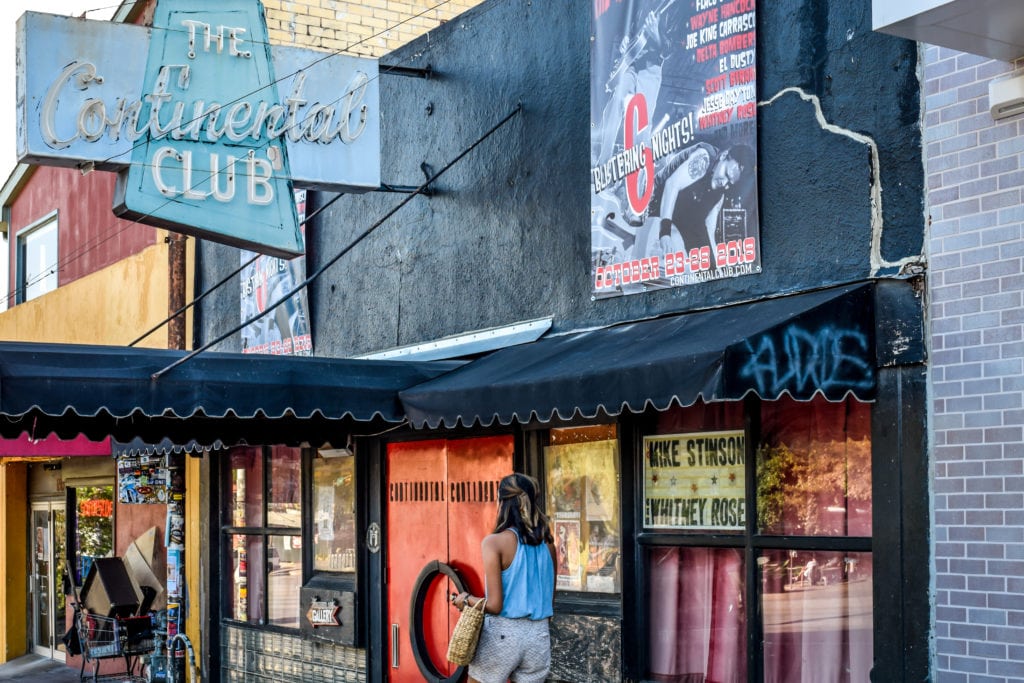 I hope this Day on South Congress Austin Guide is helpful for you and encourages you to spend some time on that quintessentially Austin Street.
What more could you want if not to shop, eat well, have good coffee, walk, see beautiful views, and feel the real character of the city?
Cheers,