We headed to Austin Proper Hotel for a three-night staycation to celebrate our anniversary and babymoon! Somebody insisted on joining us for the whole thing. Just kidding, we loved having you with us, my swirl girl.
Austin Proper Hotel is the epitome of "Austin Chic." The outdoor spaces were begging for us to relax, and you can bet we sure did. From dinner on our balcony to our girl's first time in a pool, we left feeling so filled and rested. Peacock's food blew us away with a hat trick of tasty meals- brunch, lunch, and dinner. And with a vegetarian like me and meat-eater like hubby, that's certainly a feat.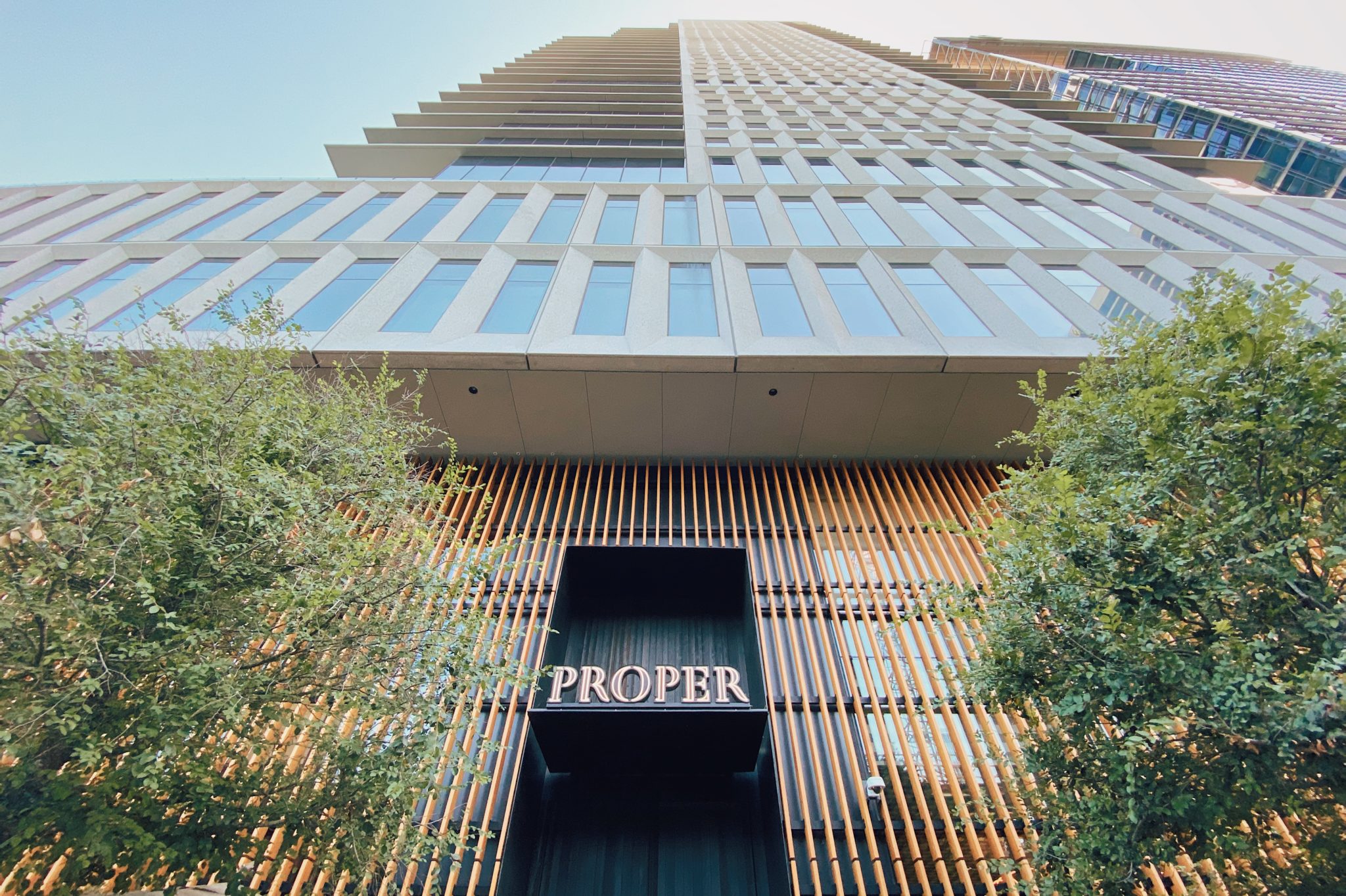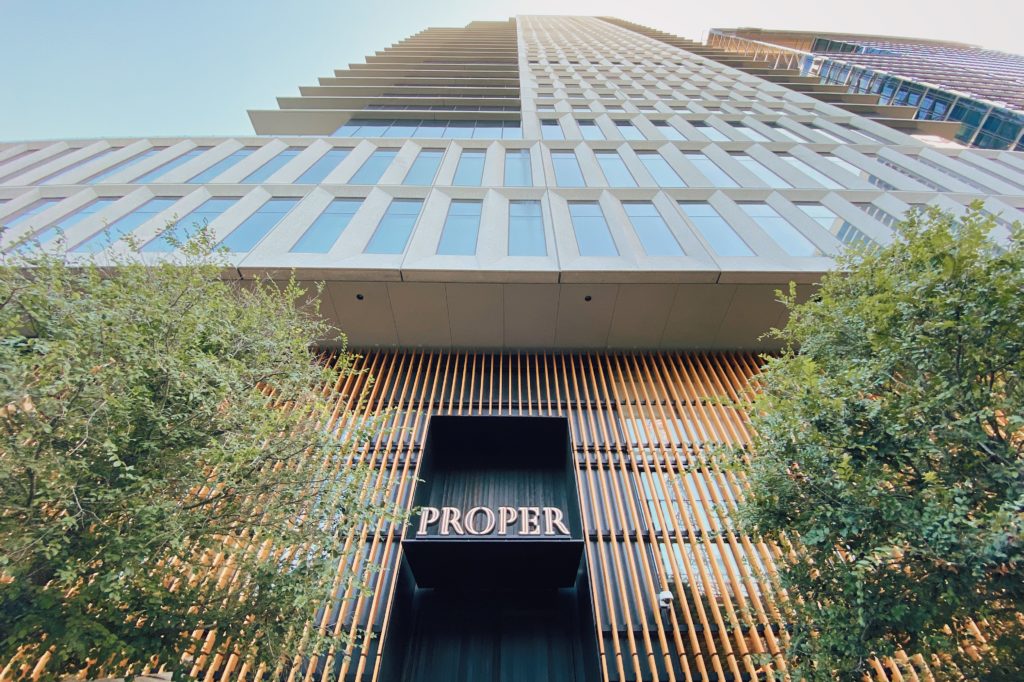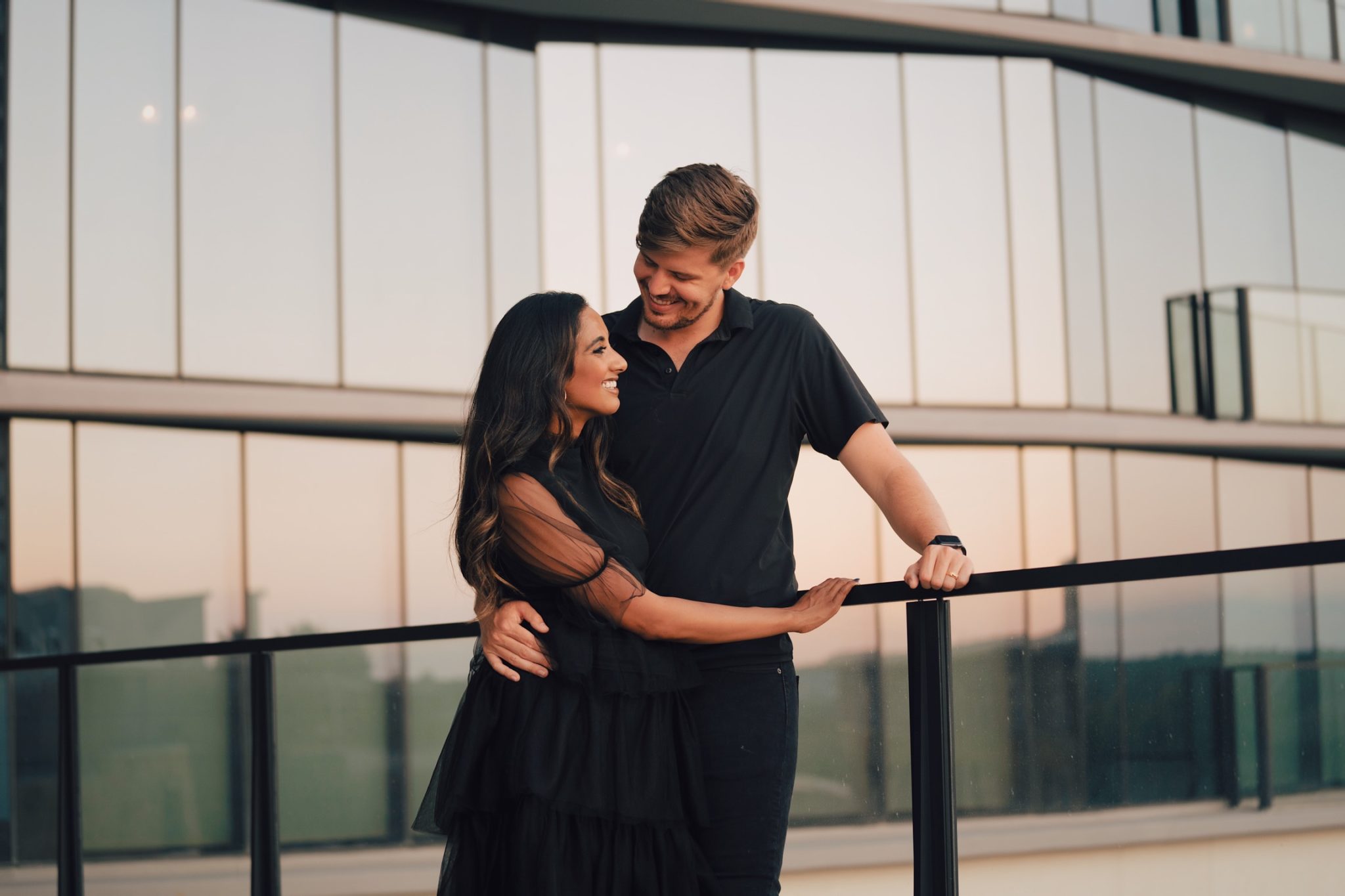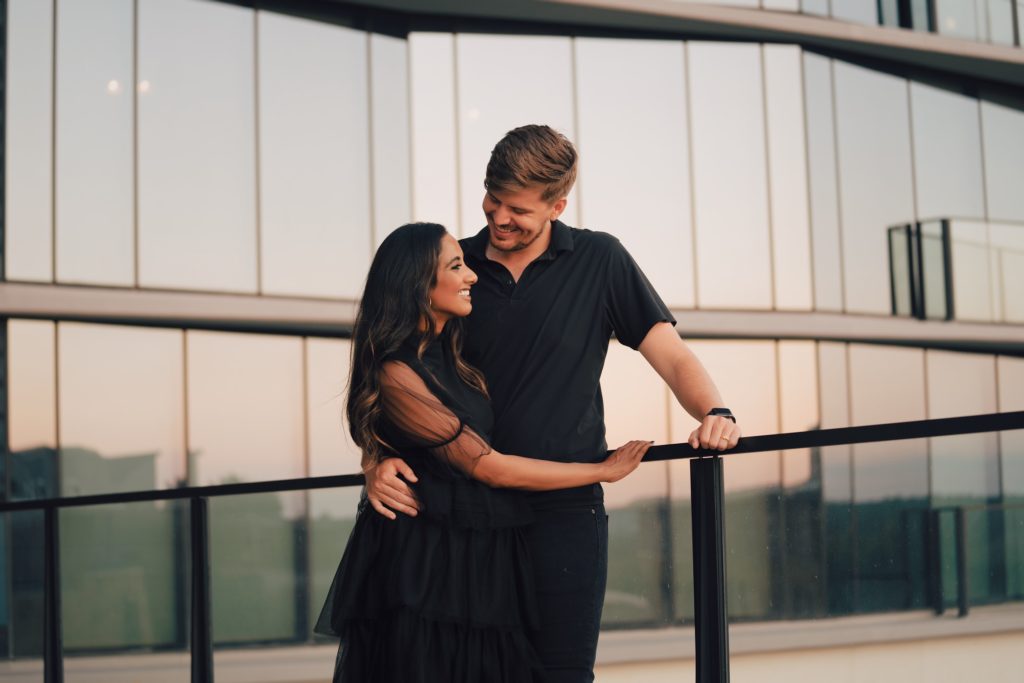 When we headed to Austin Proper Hotel, we didn't know much about this hotel besides what I've seen on Instagram! It looked beautiful, and we hoped it would be just as restful. We packed up our car with our baby girl and all the things we need for a three-night stay and drove.
Checking In + Valet
There is no designated hotel entrance since it is off of Austin busy second St., but every time I walked outside, I noticed that there was enough space for hotel guests to drive in and check-in with the valet. Any employee we met at the valet was quick and took precautions with hand sanitizer and a mask. After checking our temperatures, we headed into the hotel.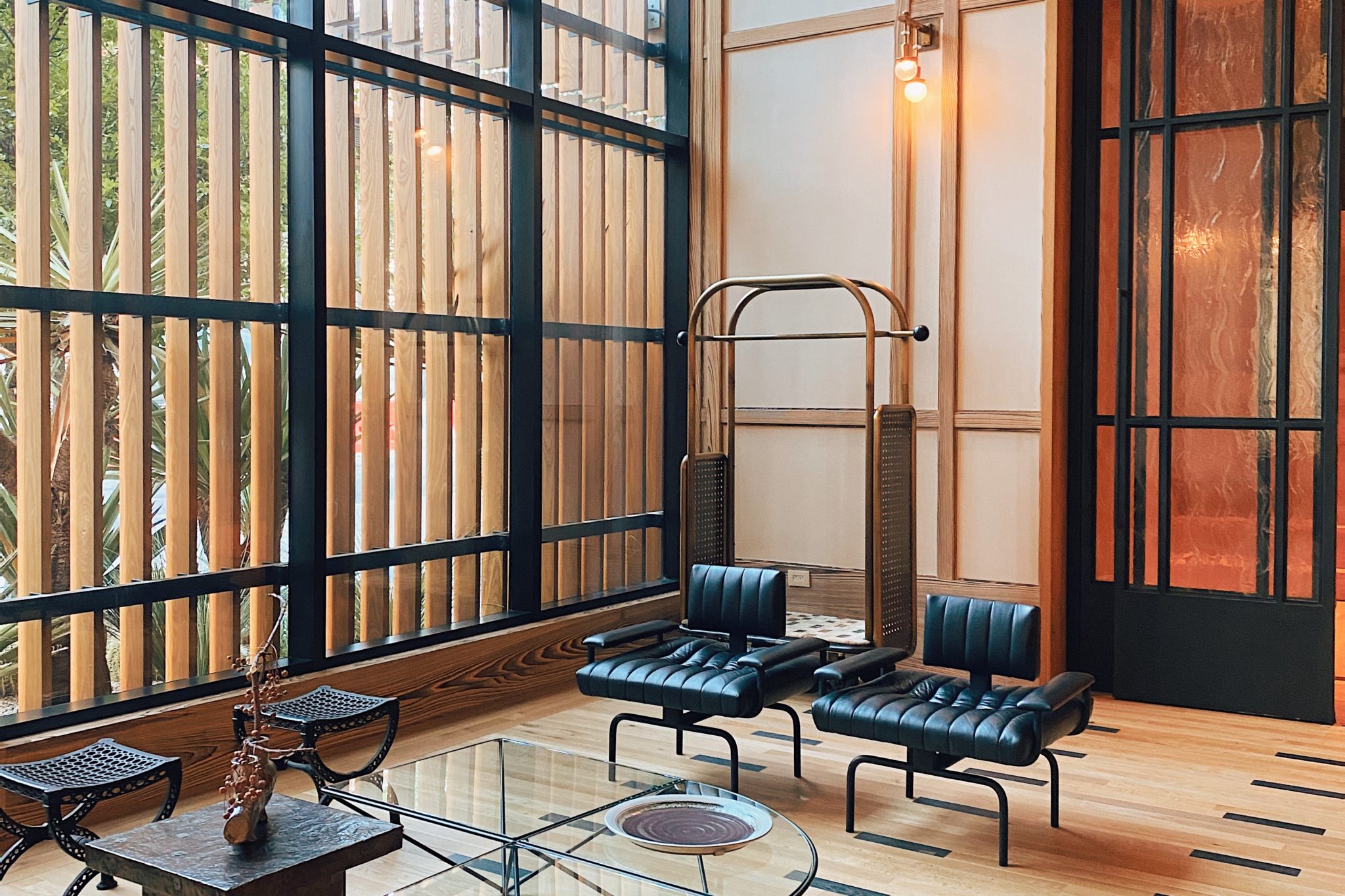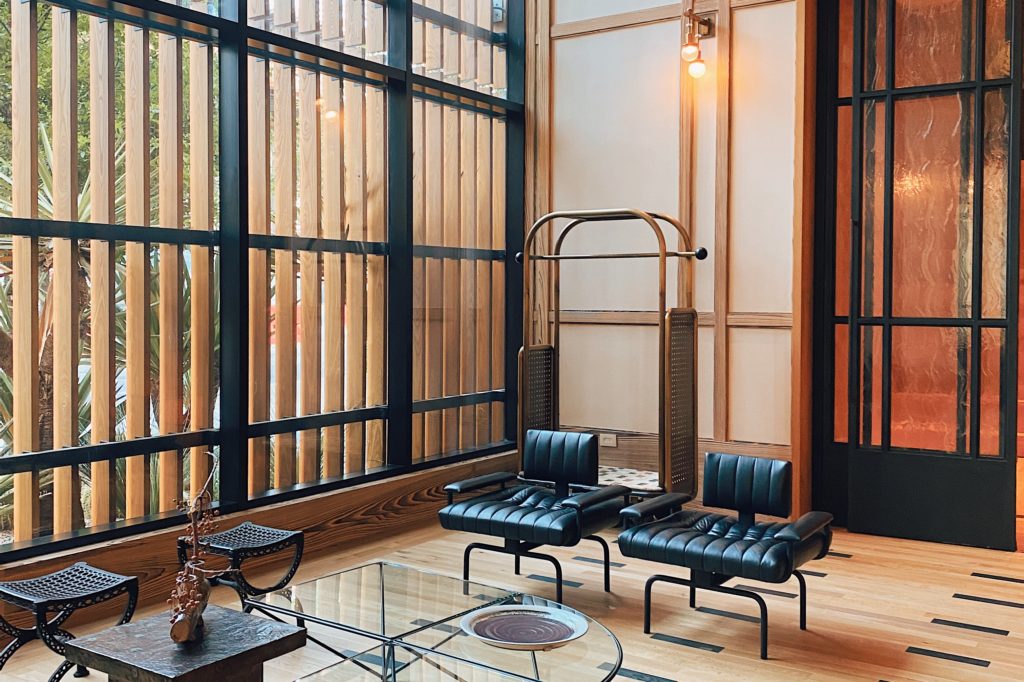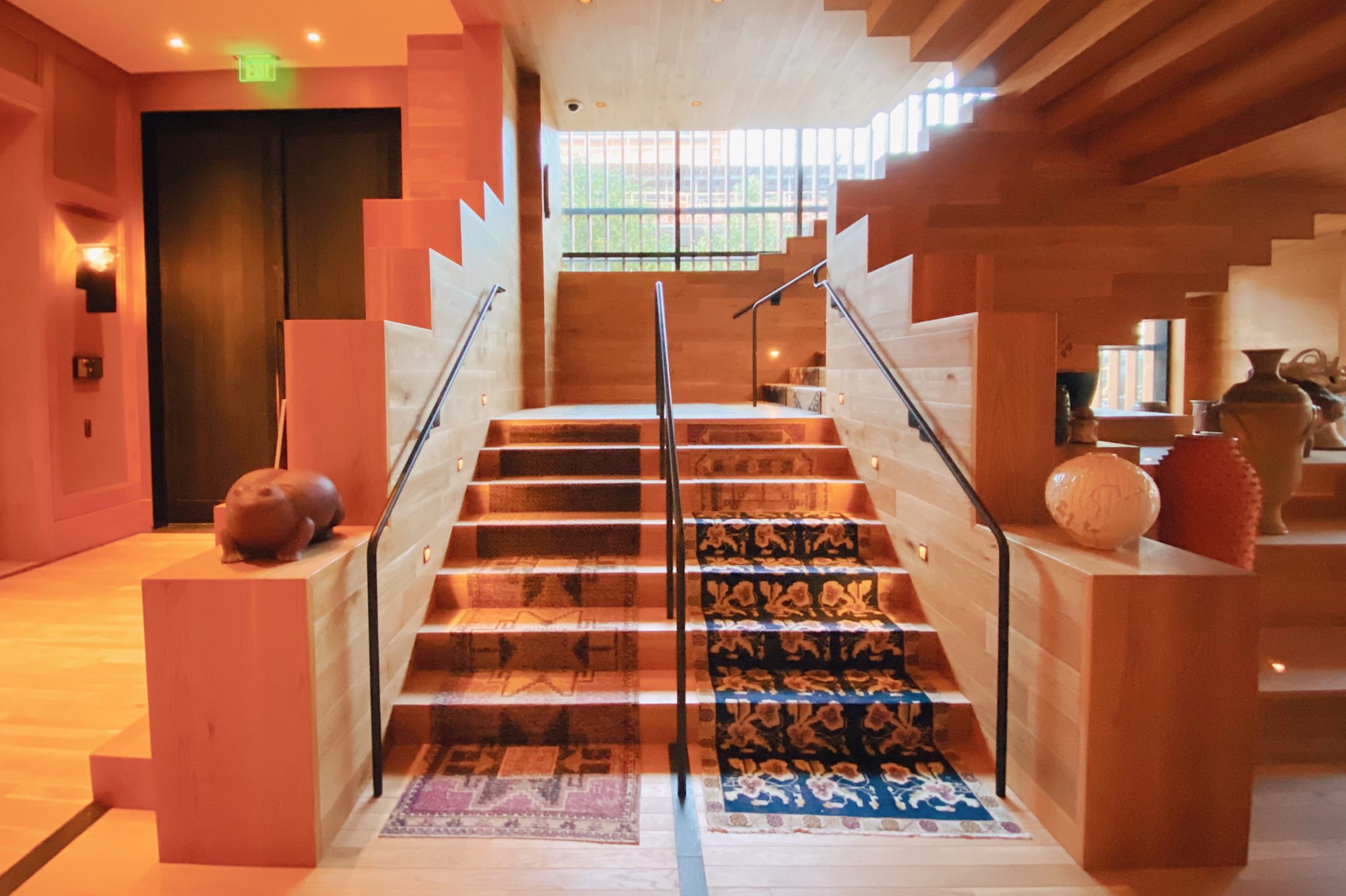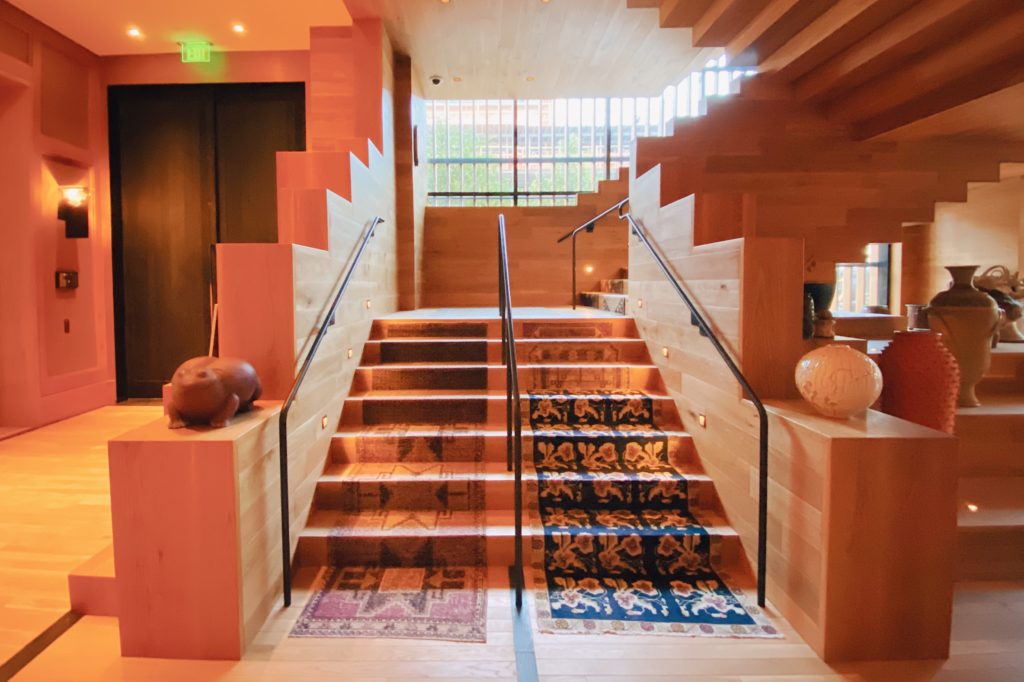 Our Room
Once we received our room key, we opened the door to the most beautiful corner suite! The first thing I always do and I walk into a room is to check out the shower. I love the feel of a luxurious bathroom, and sure enough, we had a gorgeous stone waterfall shower and large tub. Future bubble bath? Heck yes. I'm not ashamed to say that I'm a real snob when it comes to hotel bath products, so when I saw that they stocked our favorite brand, I was thrilled! Whenever we travel with our baby, it is helpful to have a separate room for her sleep. Otherwise, if she sleeps in our room, she is aware of us, and nobody gets any sleep. The balcony here is the real gem.  Honestly, pictures don't even do it justice.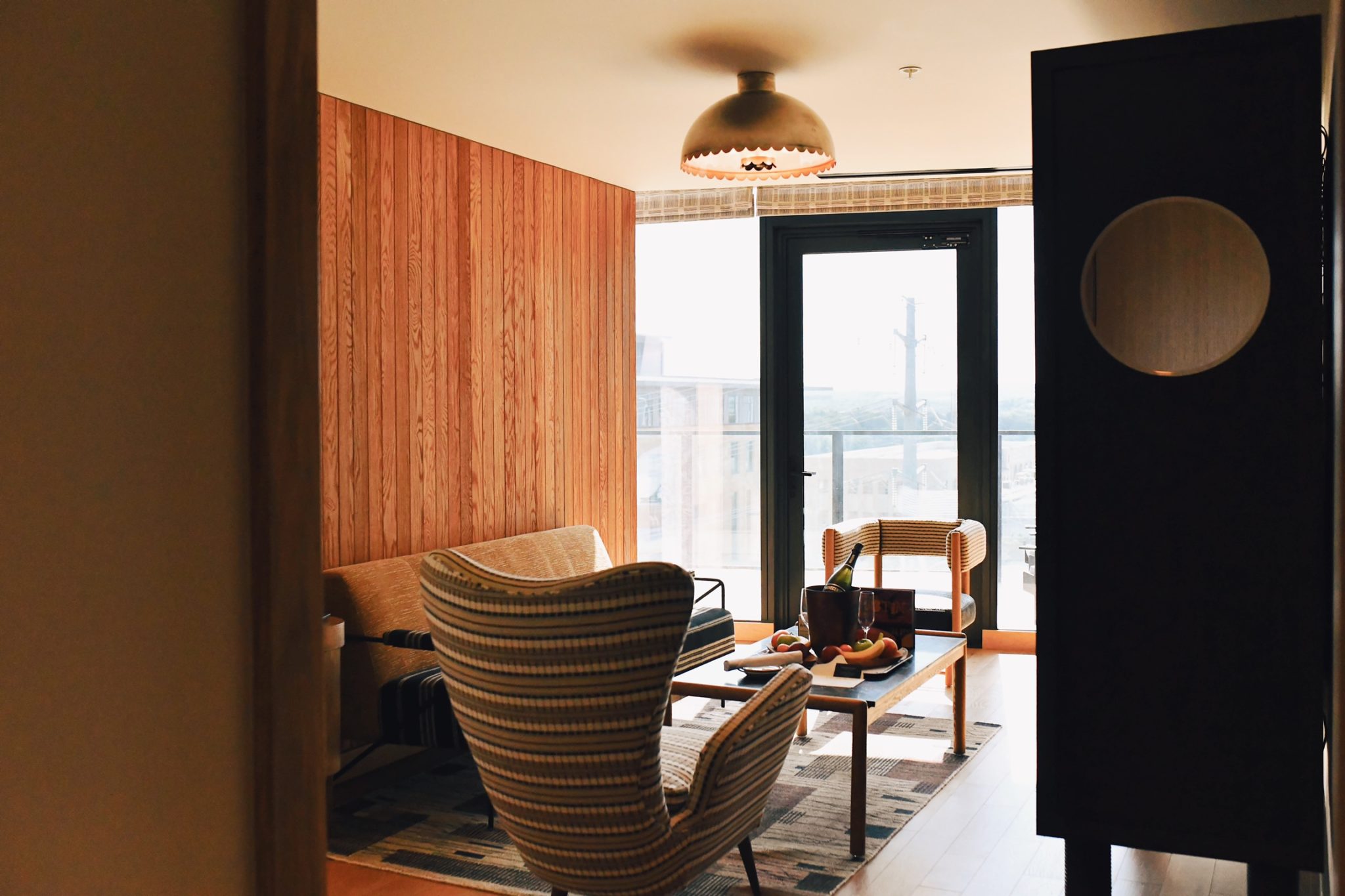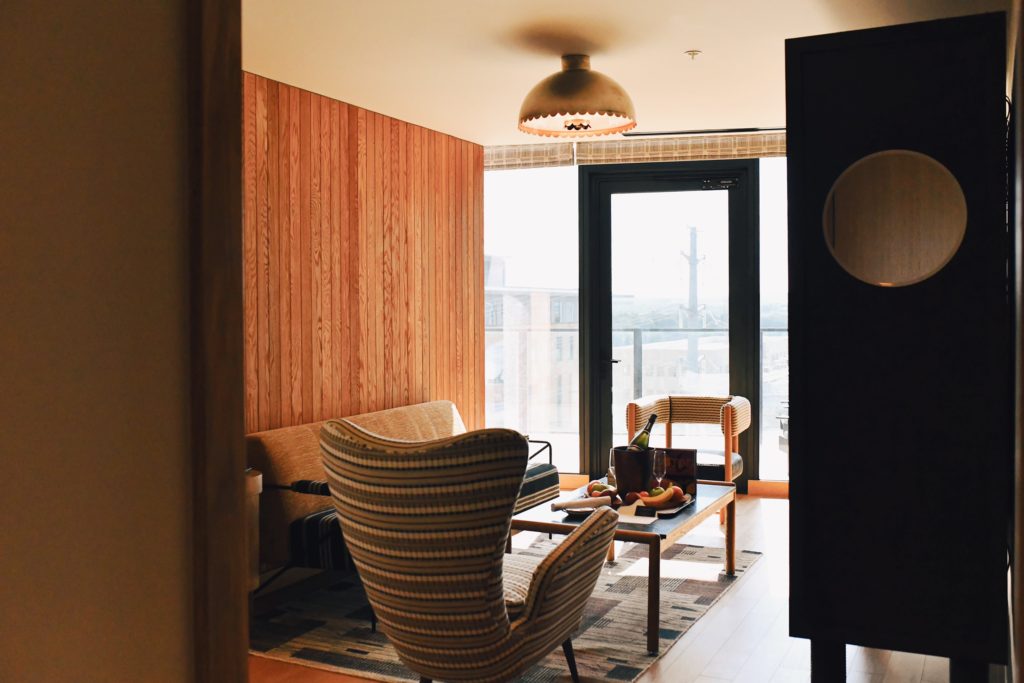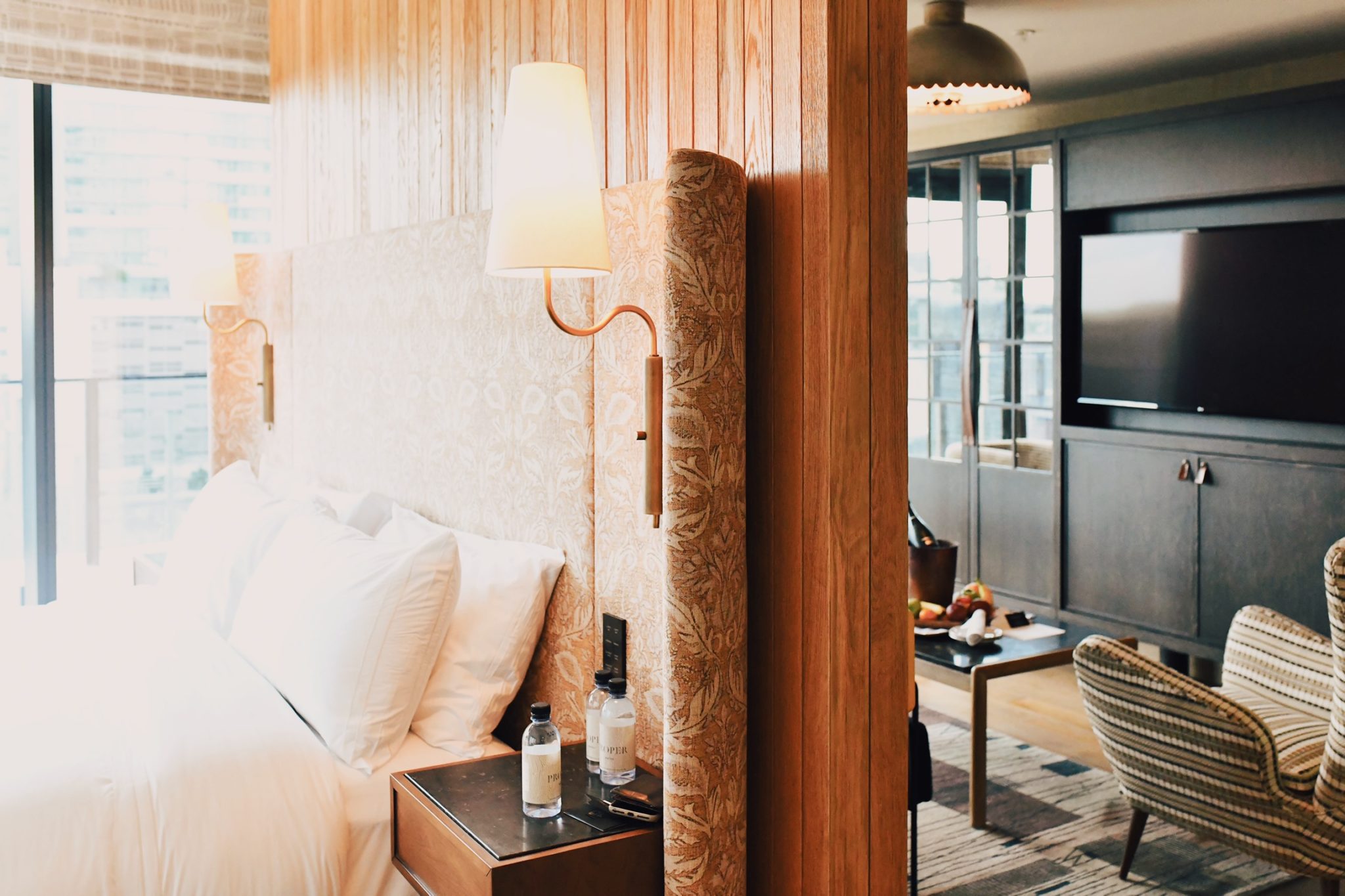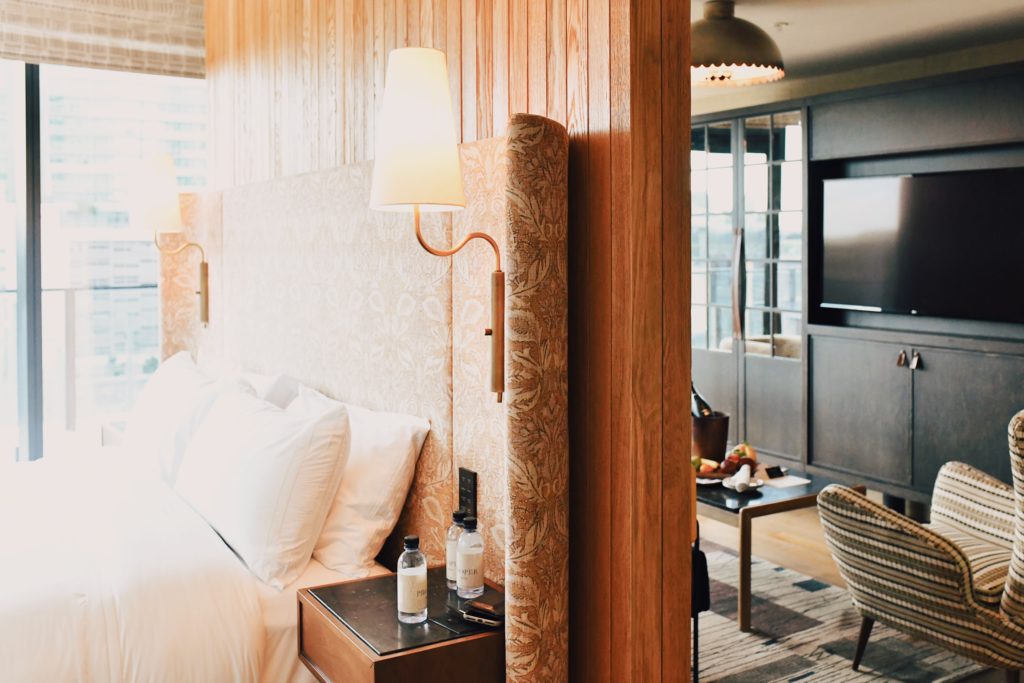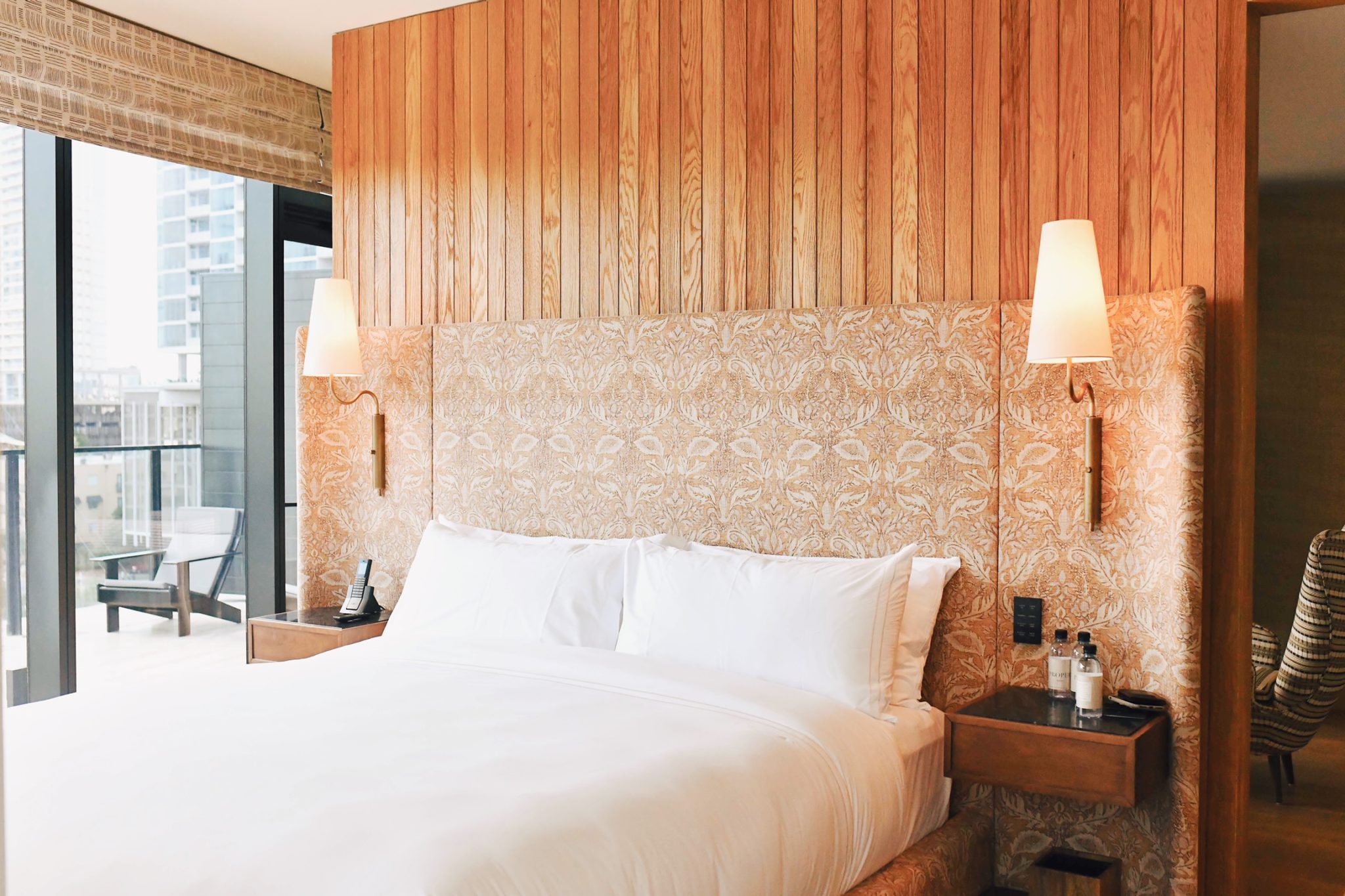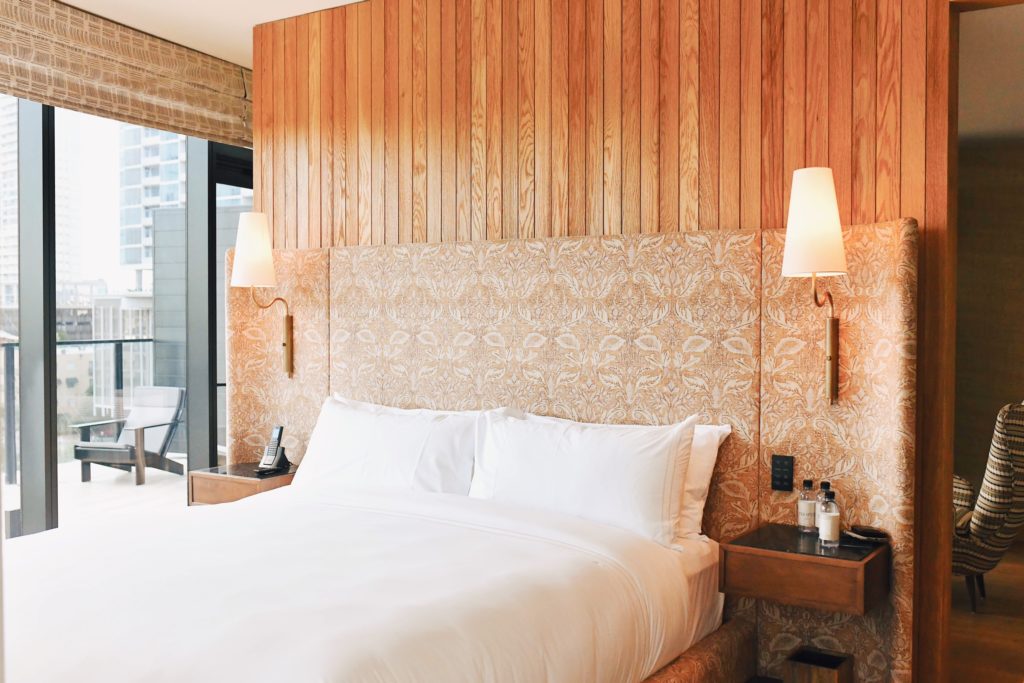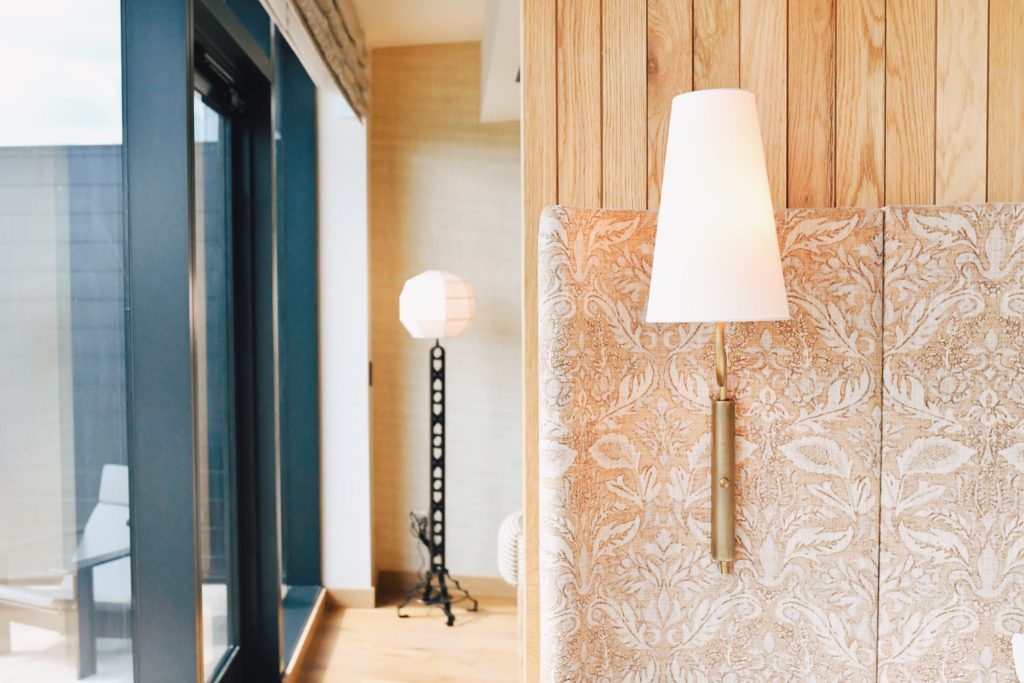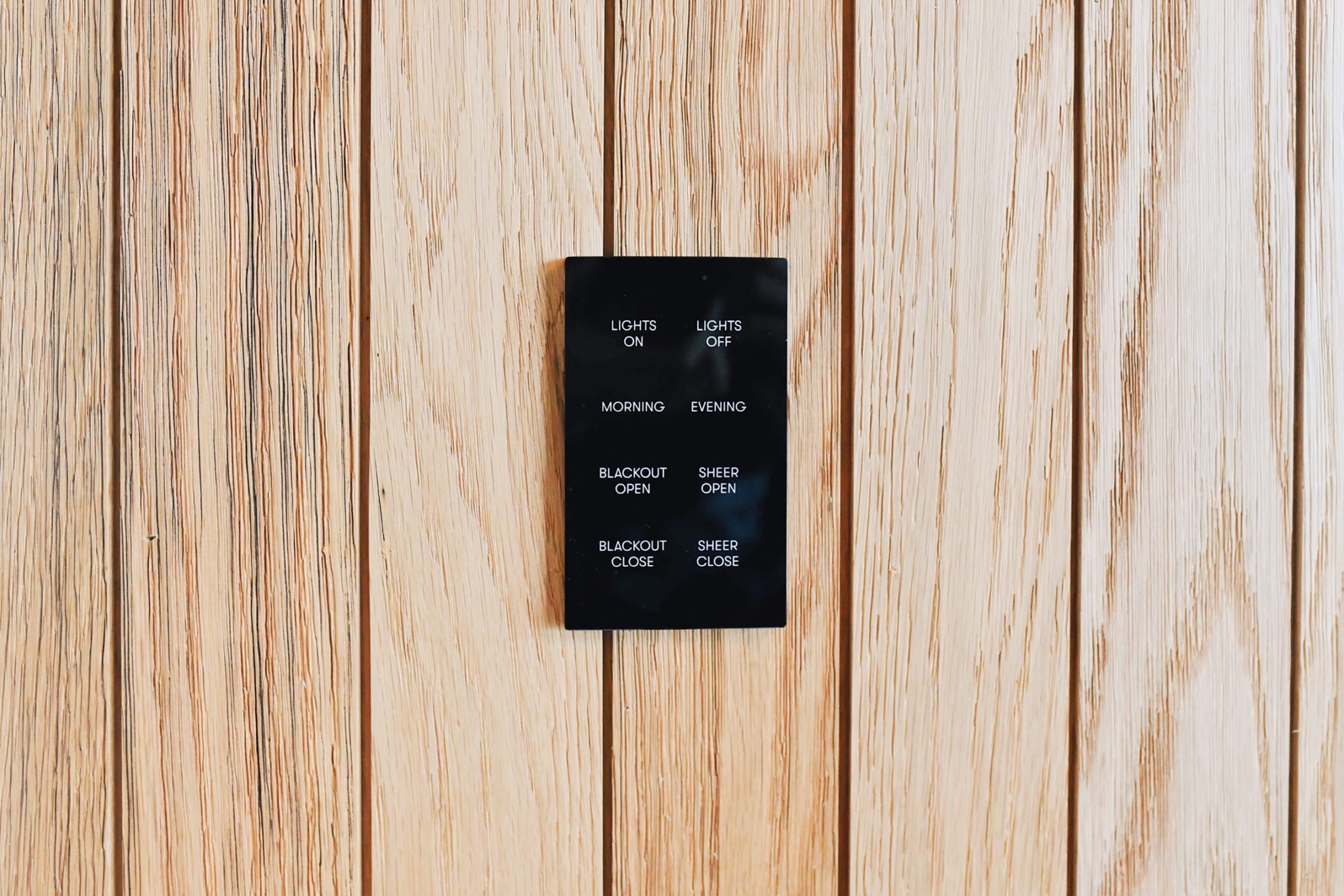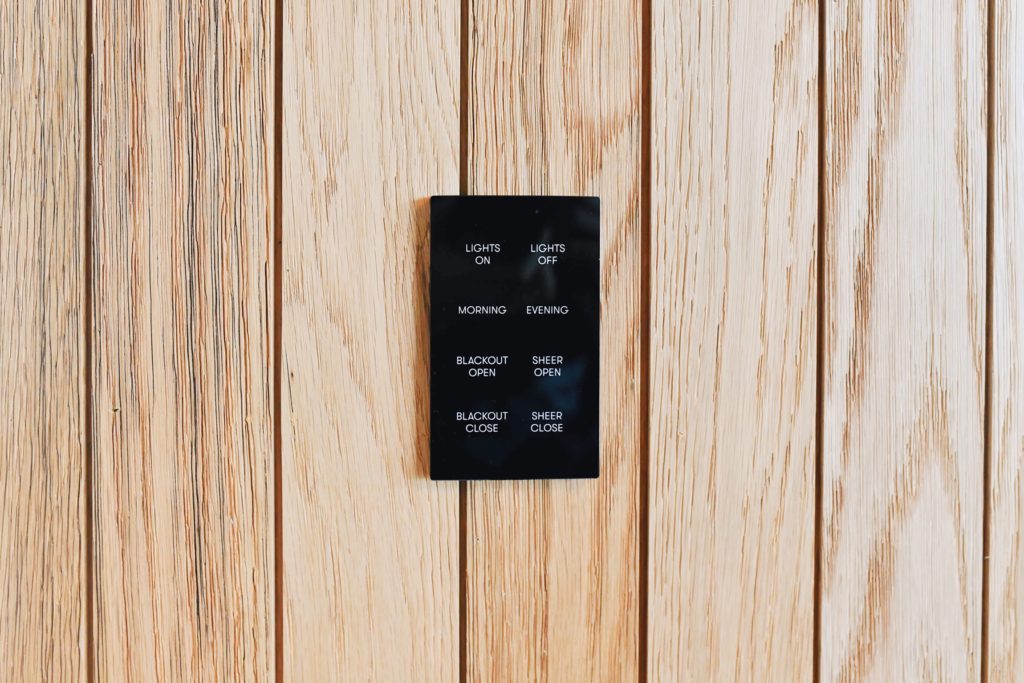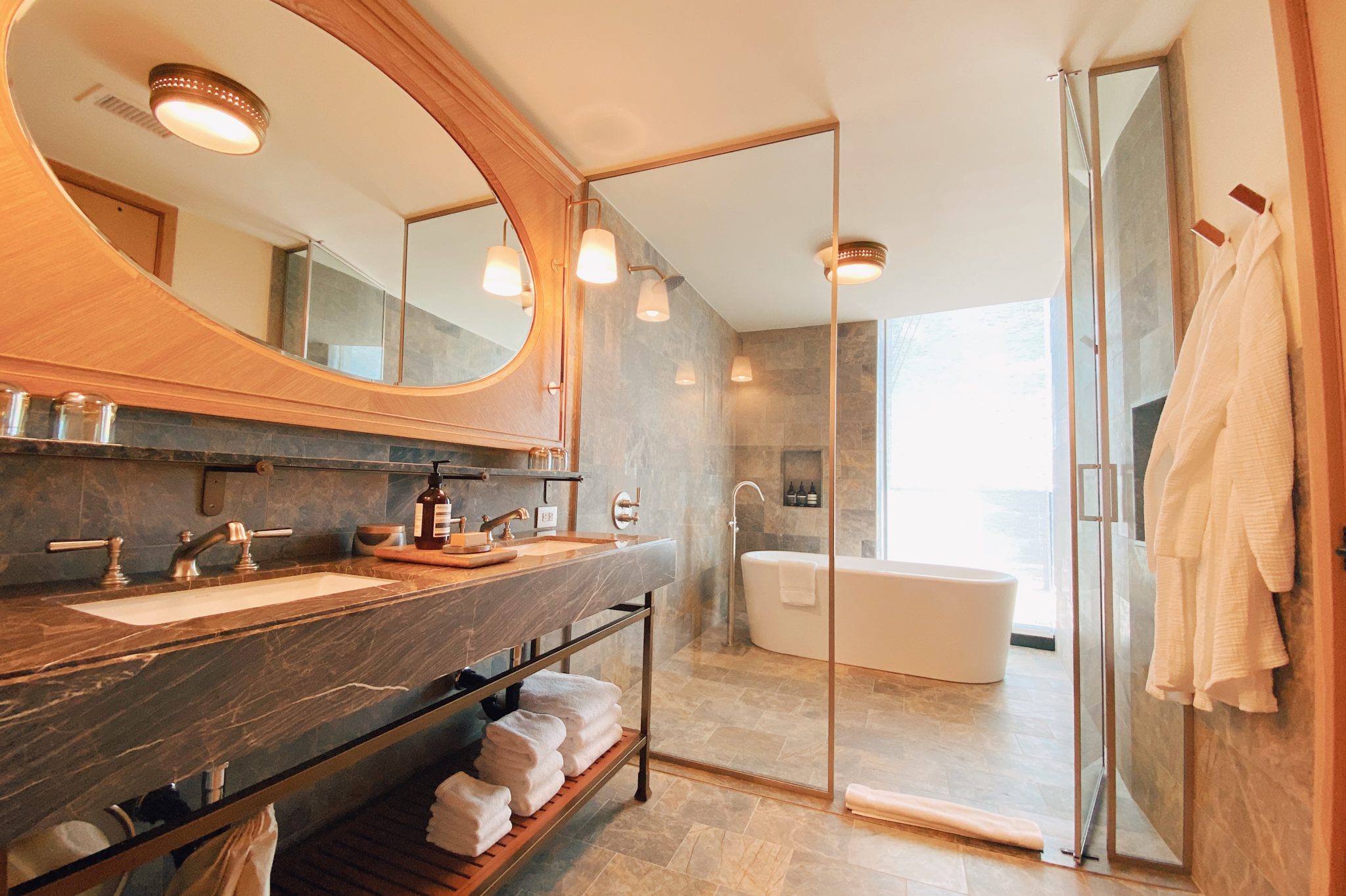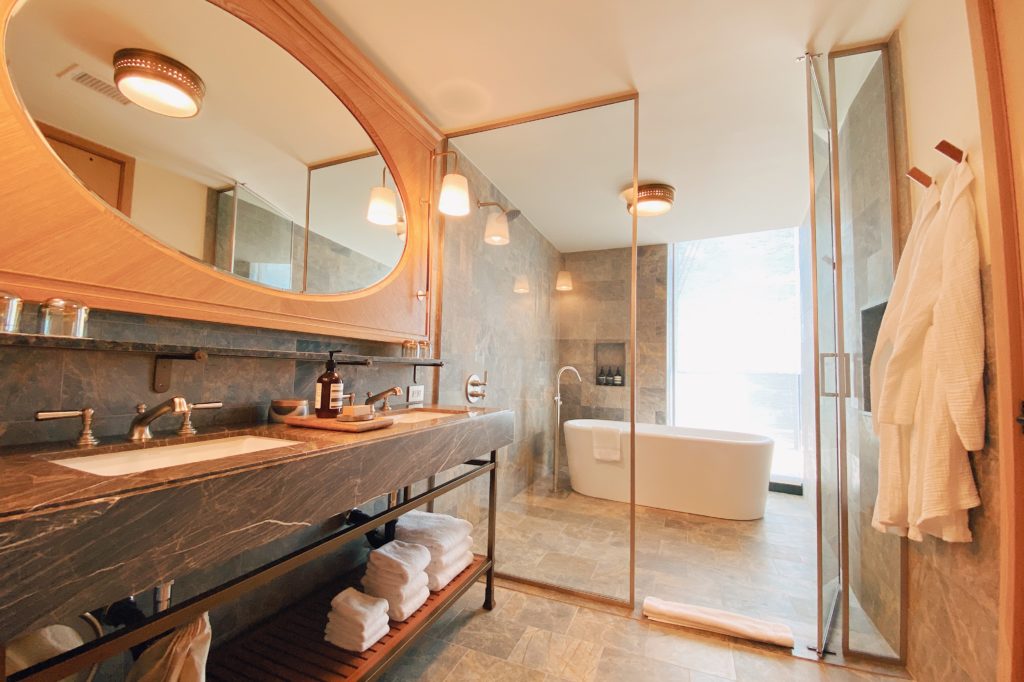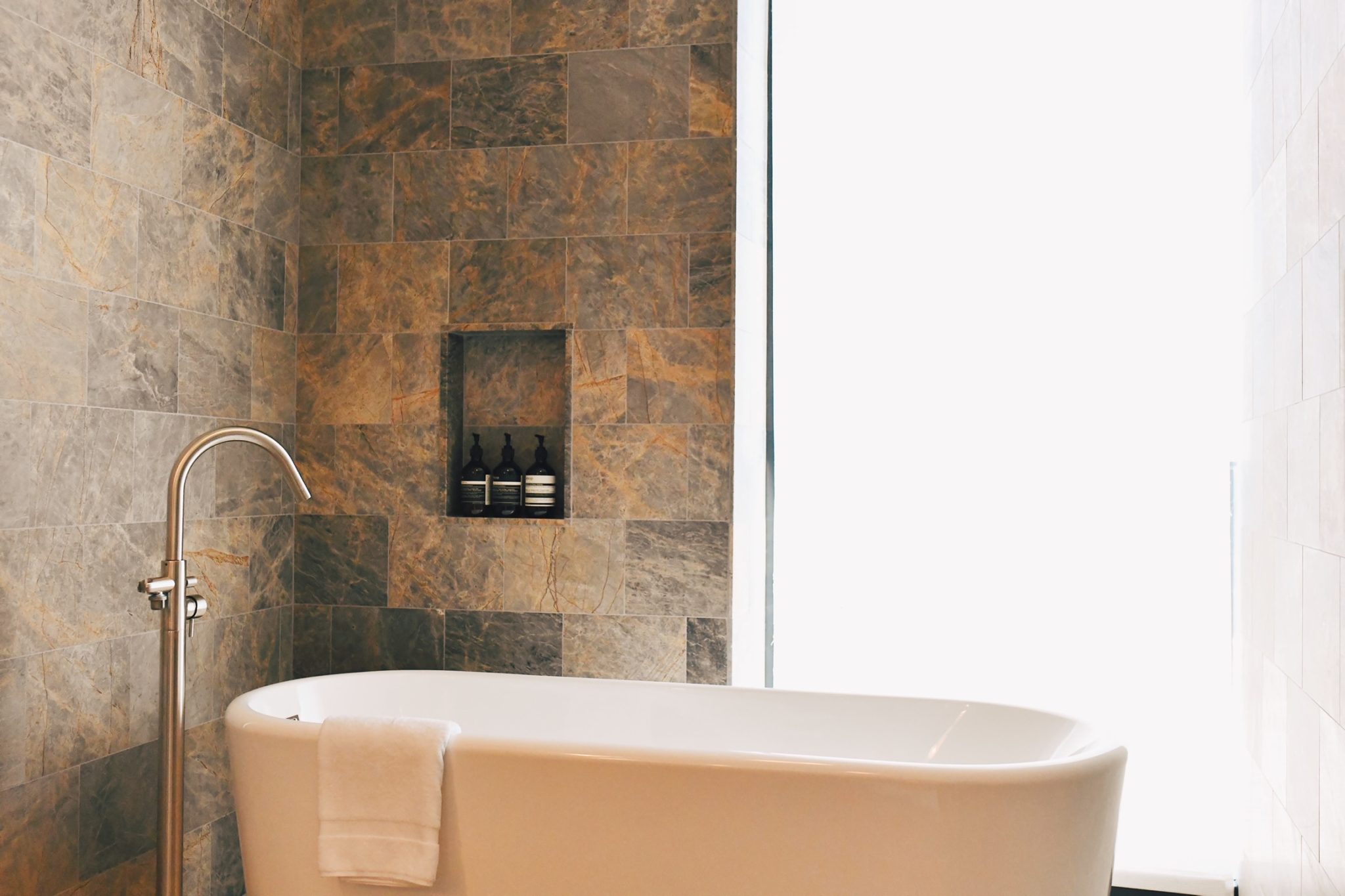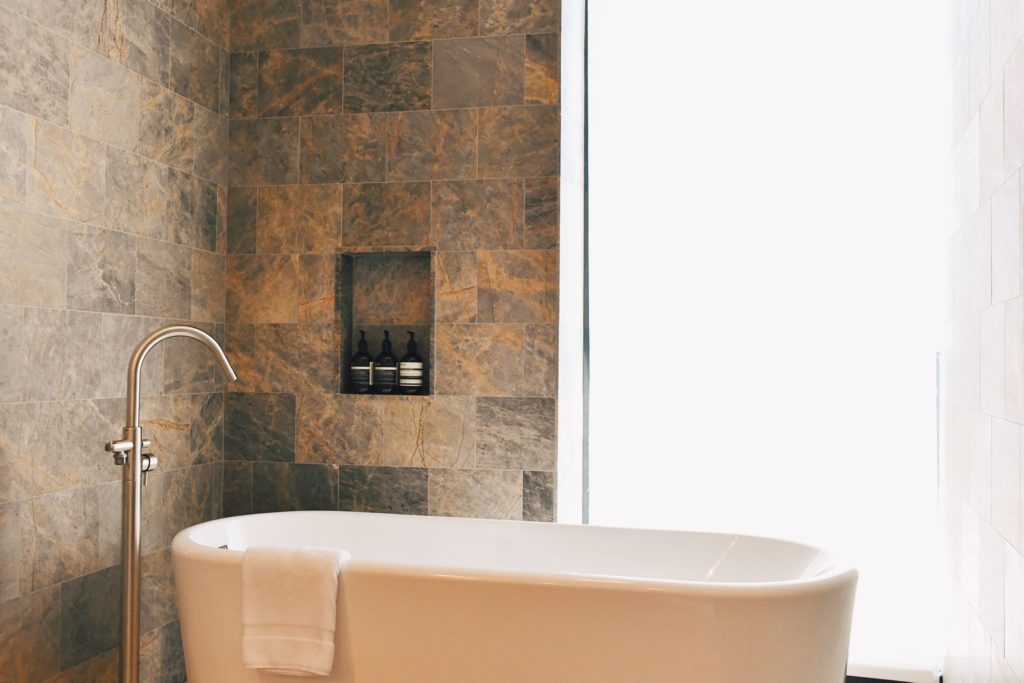 Pool + La Piscina
A pool is a must-have our hotel list! Pools give all of us a chance to relax and cool down completely. Our girl swam for the first time during our stay here, and she (and we) had an absolute blast. We went in the morning, so no other guests were in the pool, which was a subtle luxury. The pool had clean cabanas, stocked towels, and a lovely city view. The poolside restaurant, La Piscina, was only serving drinks in small bites when we checked in. But I will say their guacamole and salsa are delicious!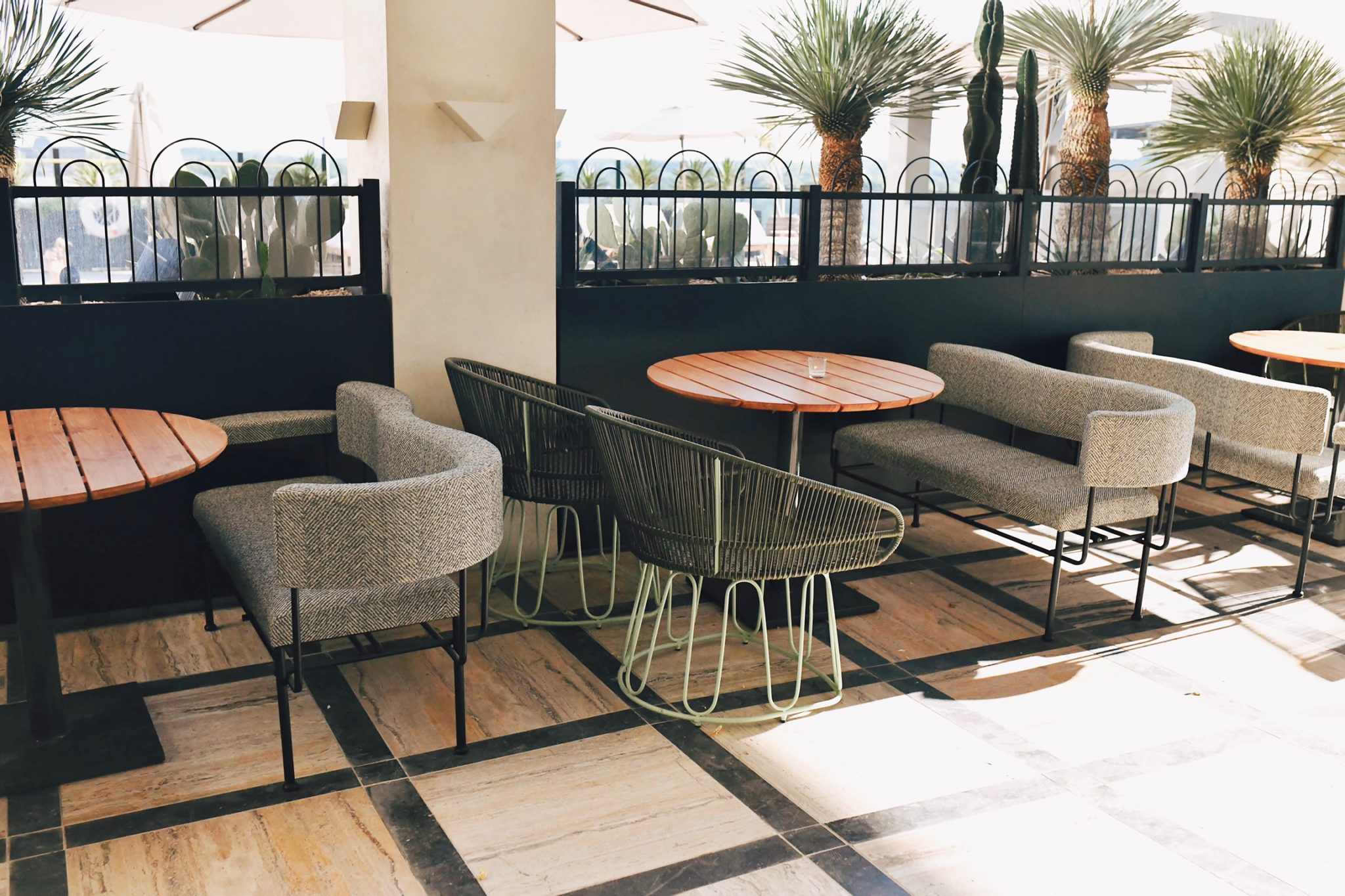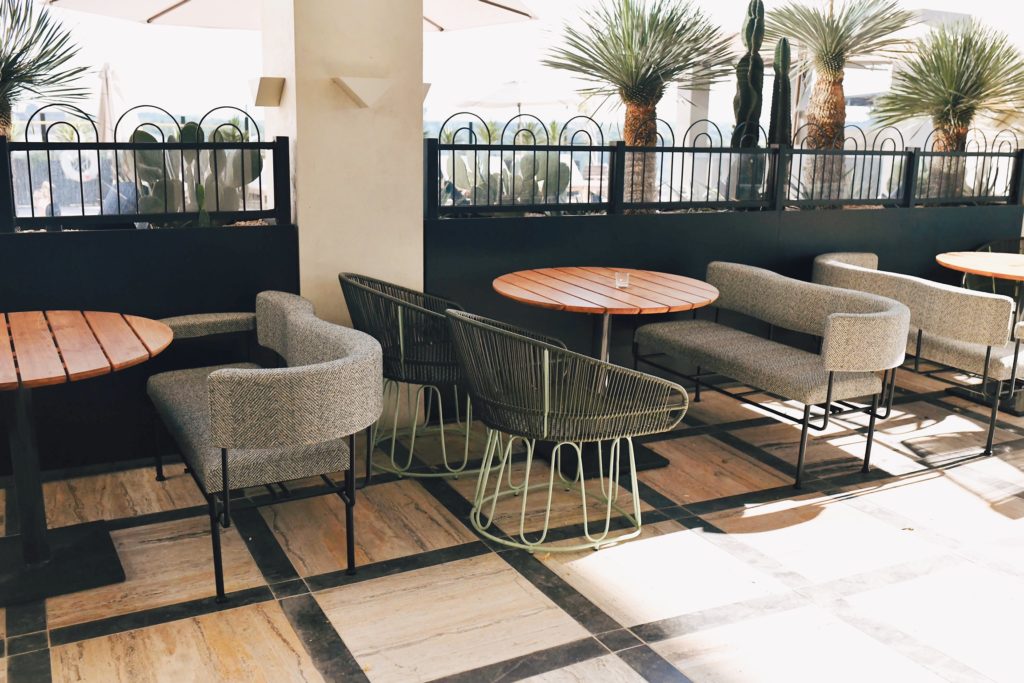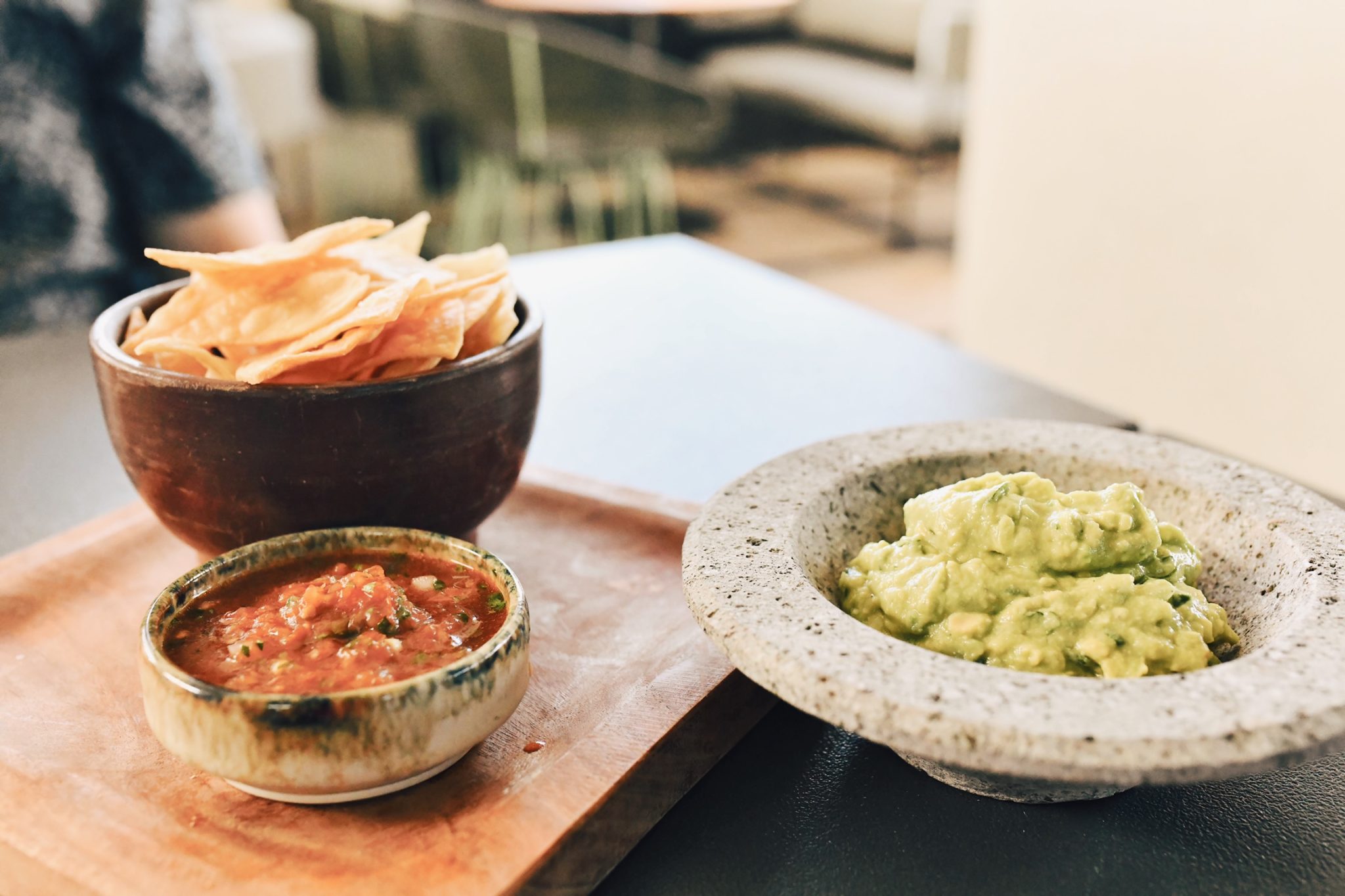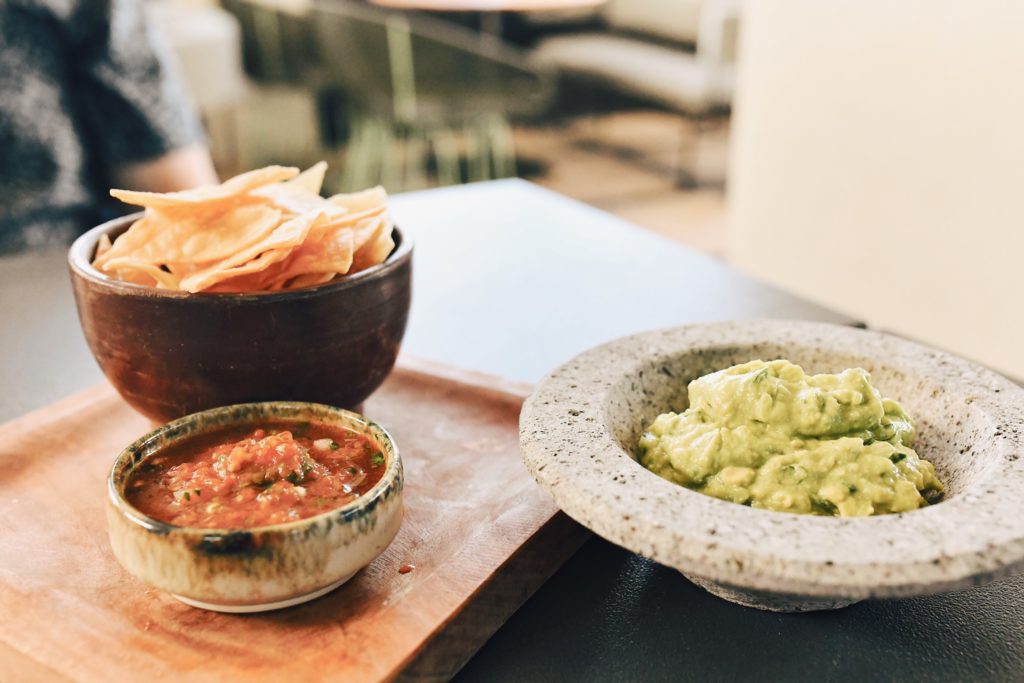 Food from The Peacock
How often have you had all three meals at the same restaurant? We had breakfast lunch and dinner at the Peacock one day, and I have to say, they can provide enough variety for all three meals! This restaurant is located in Austin Proper Hotel. Make reservations ahead of time because this place understandably can get packed quickly!  I found the service attentive, the food flavorful, and the decor so pretty. You can sit inside in the gorgeous restaurant or relax in one of the many outdoor spaces.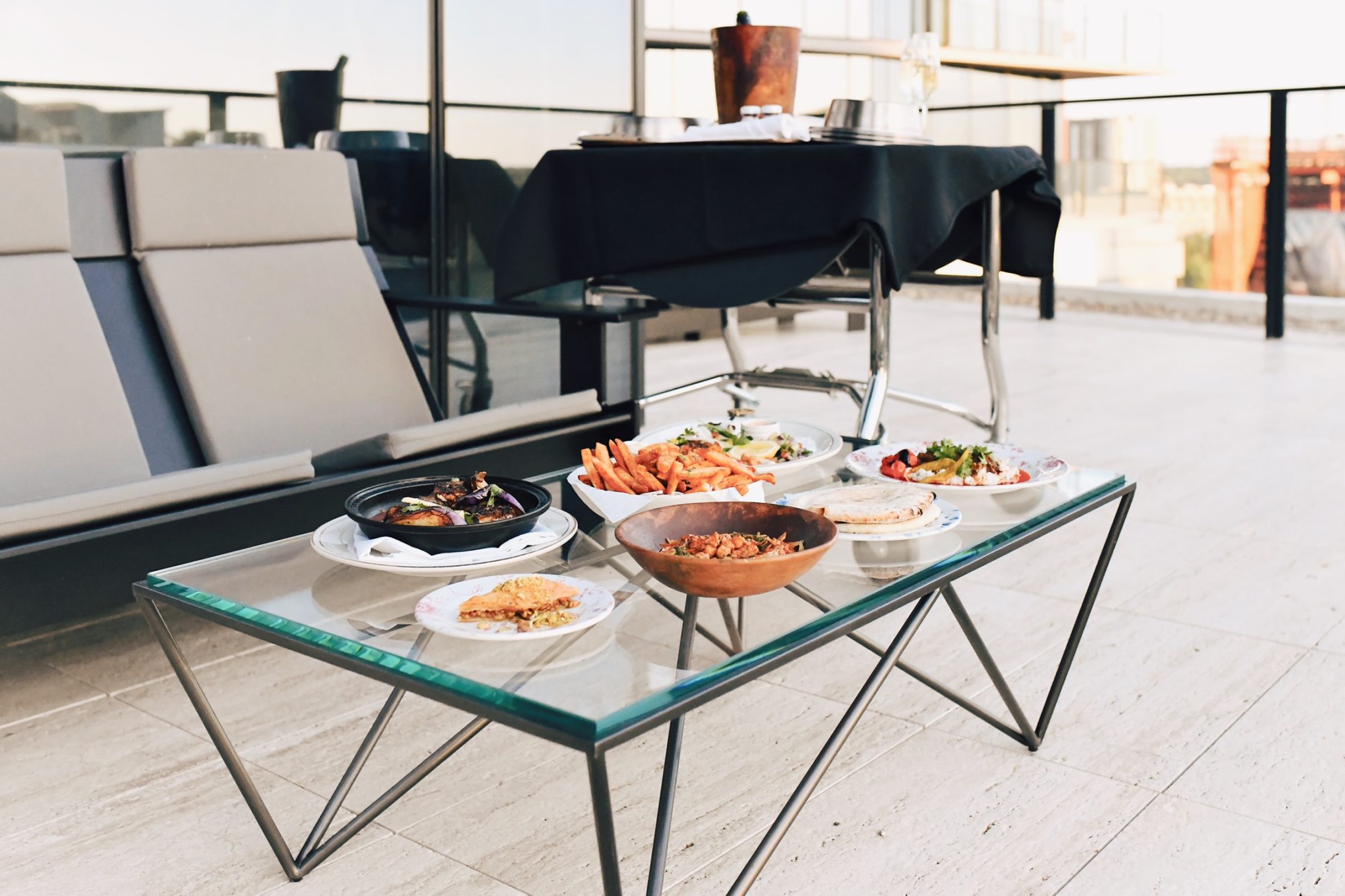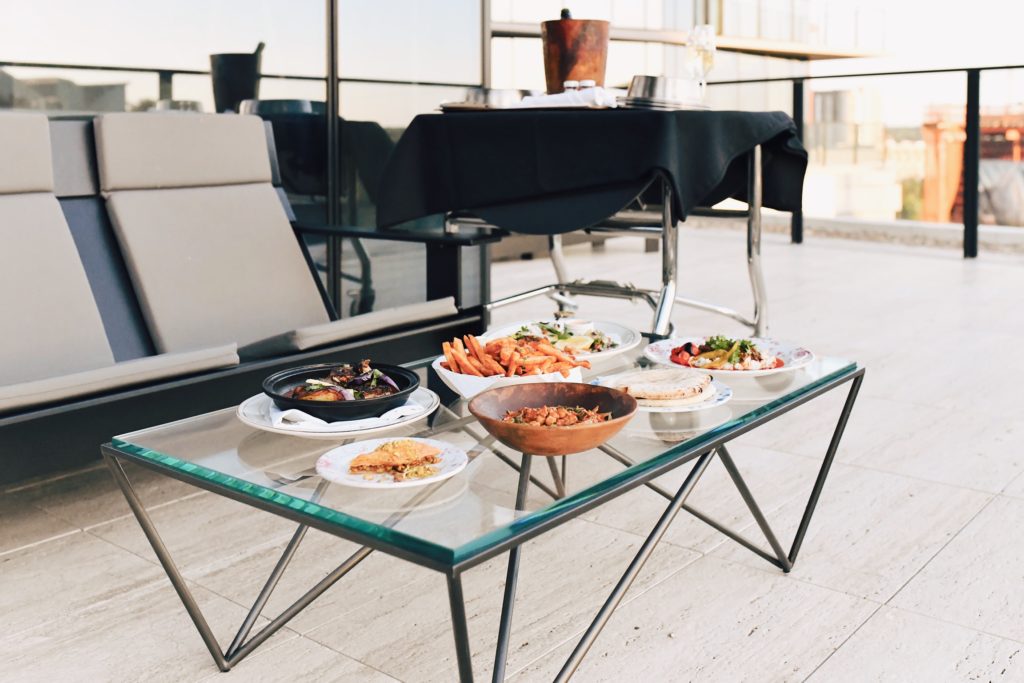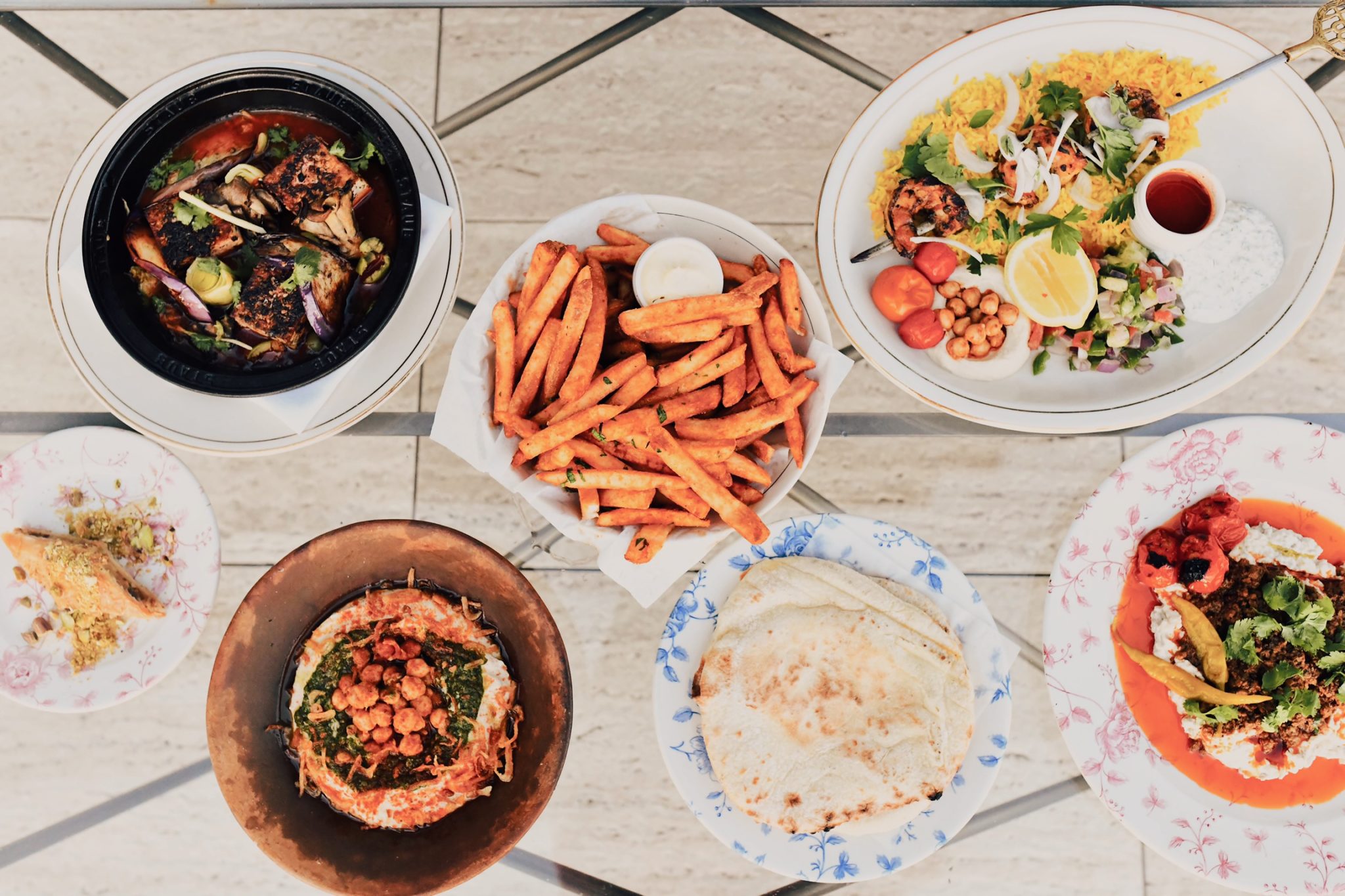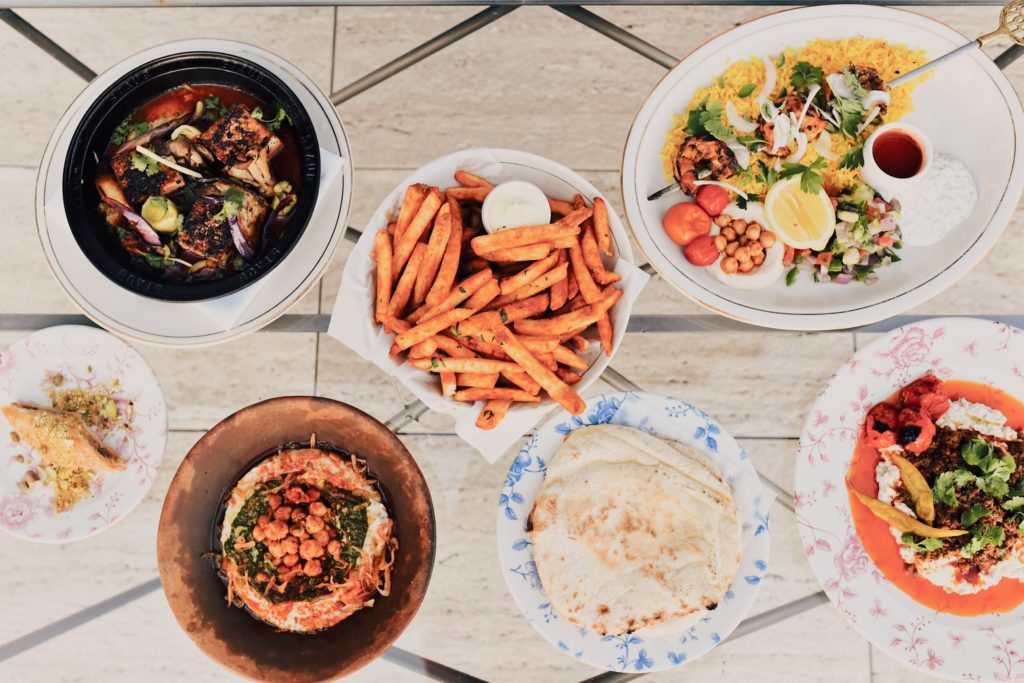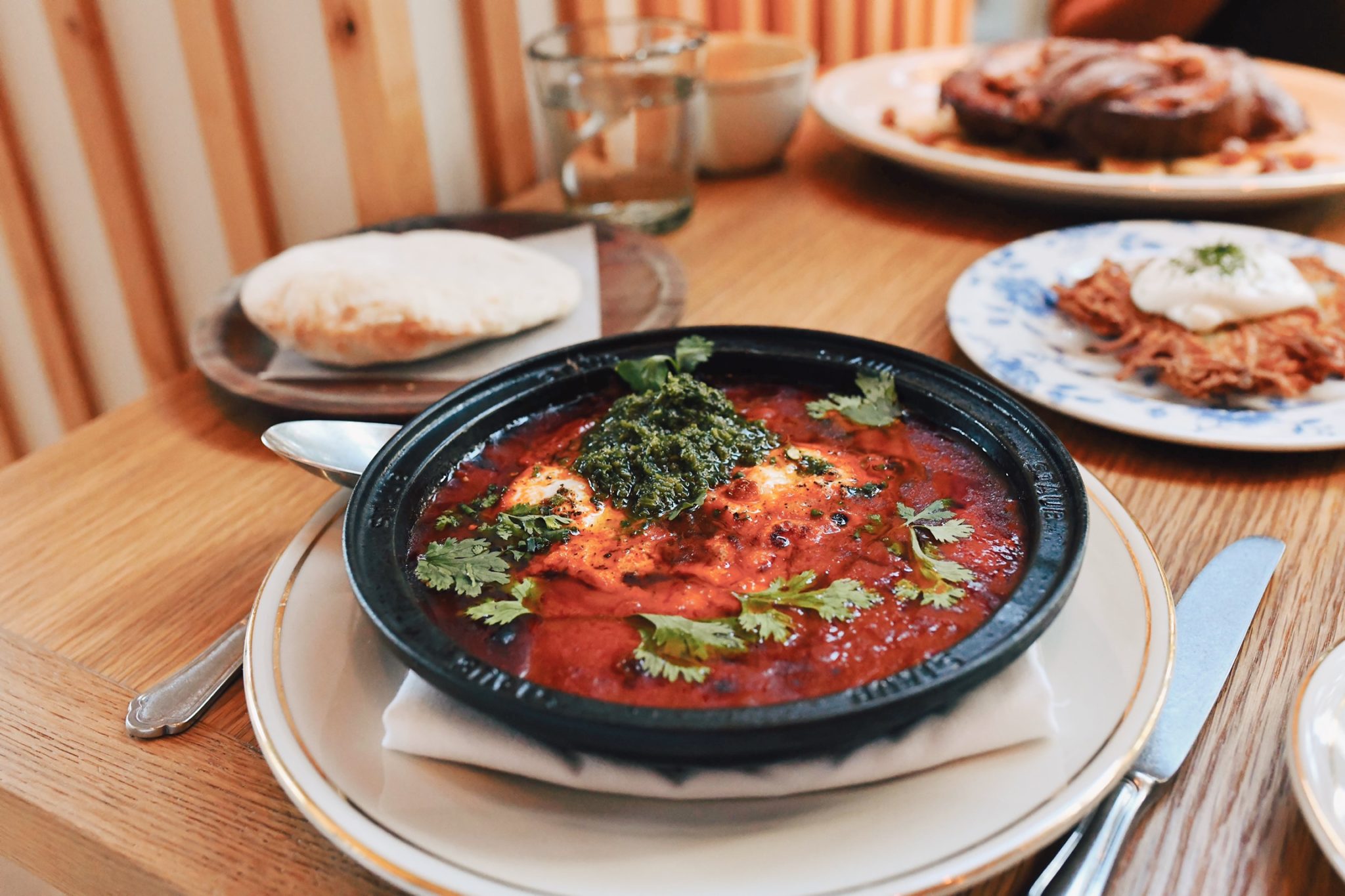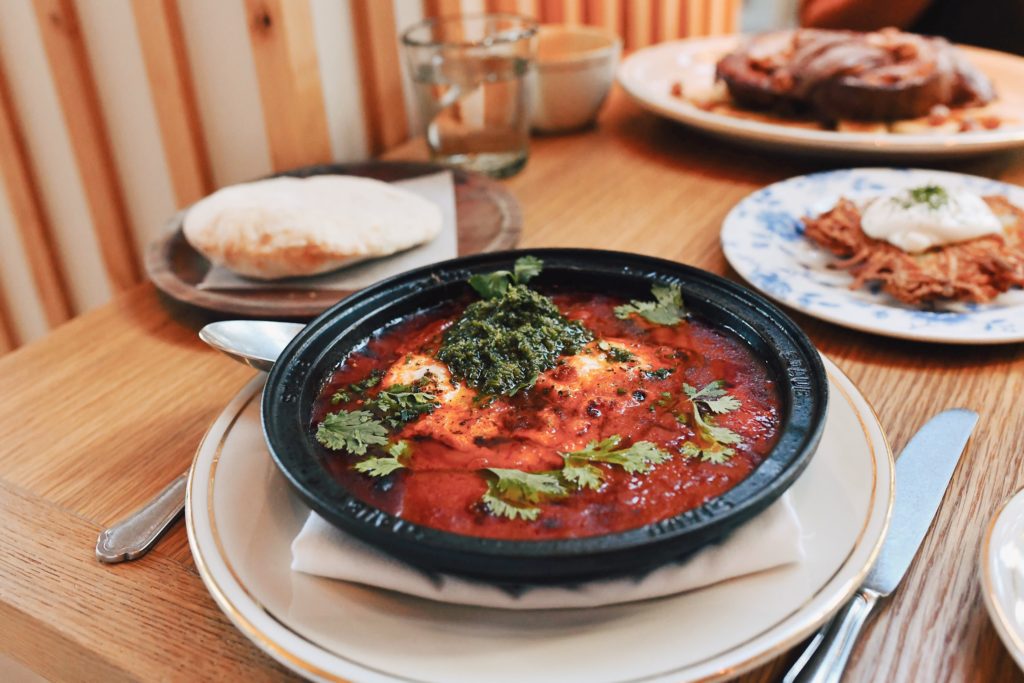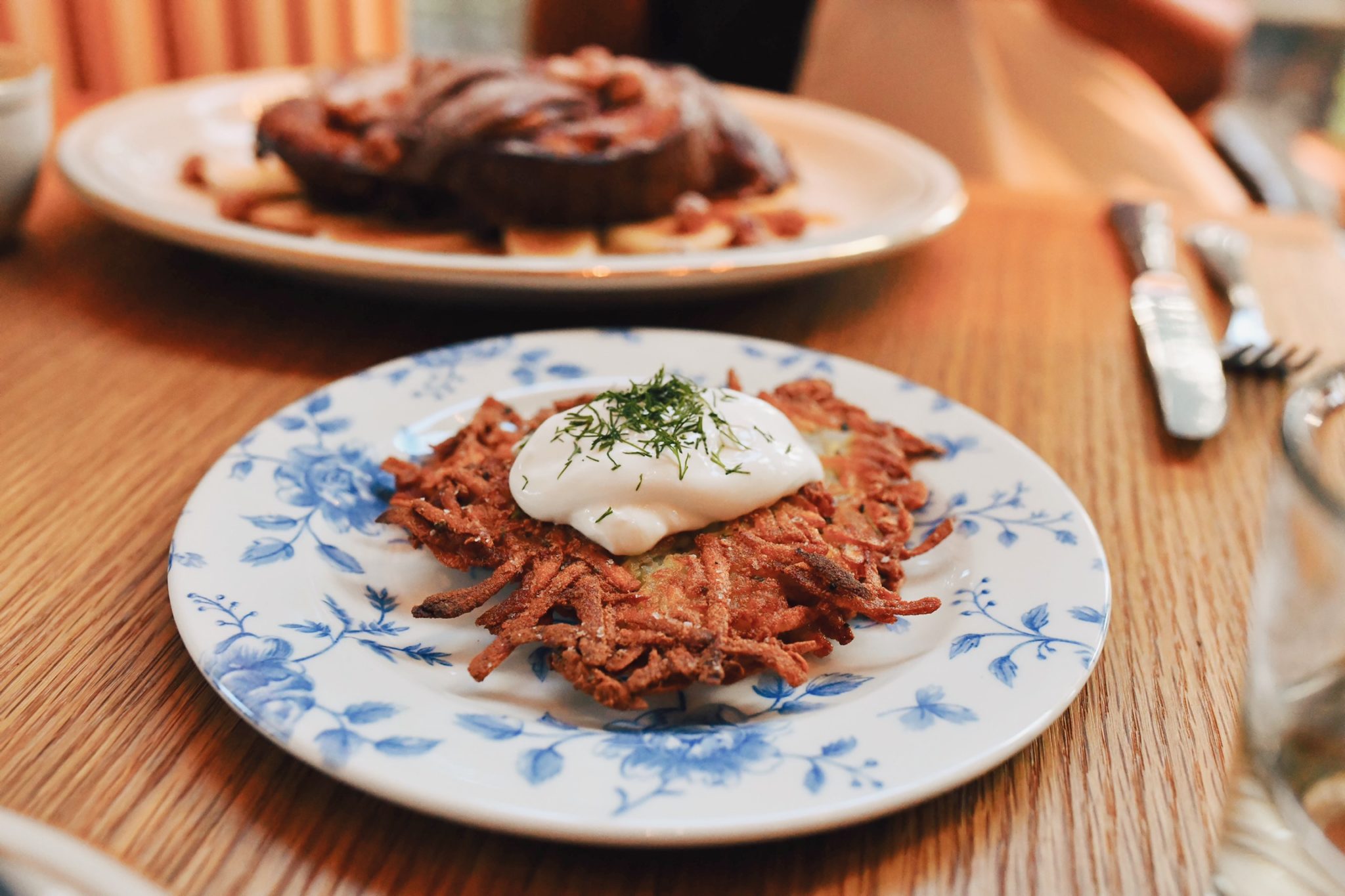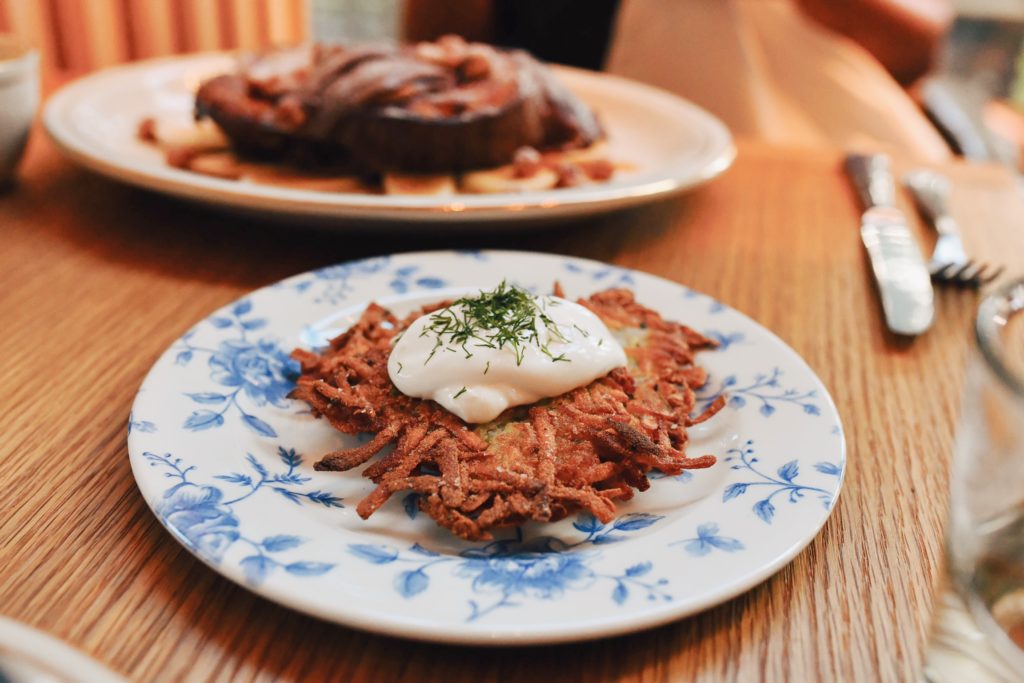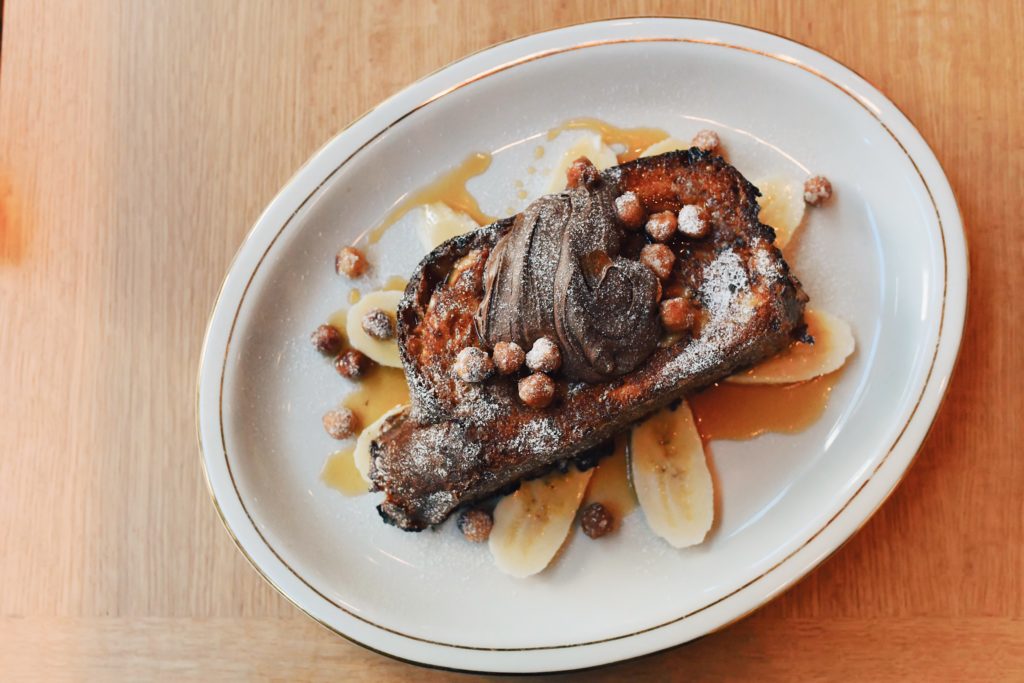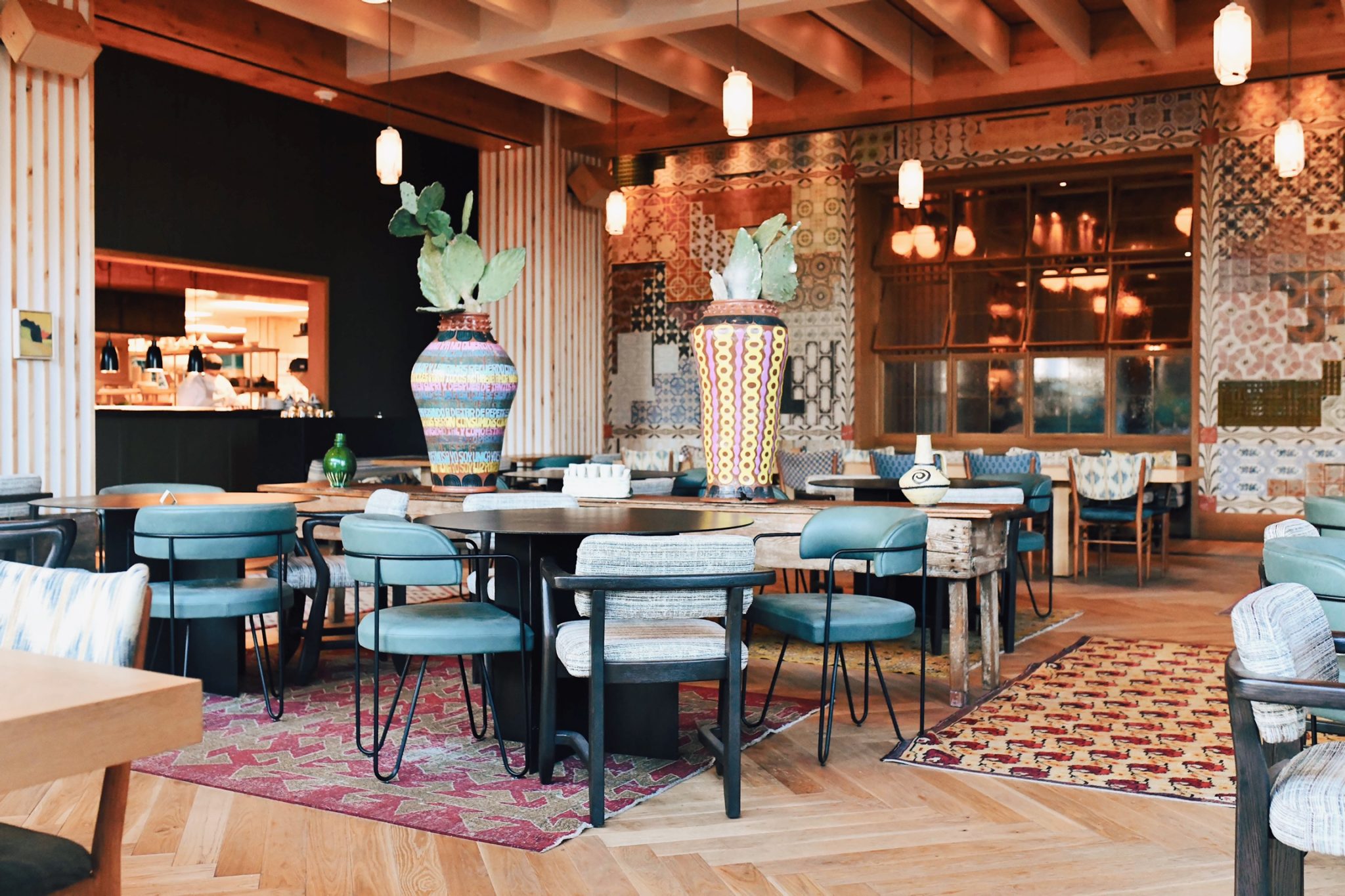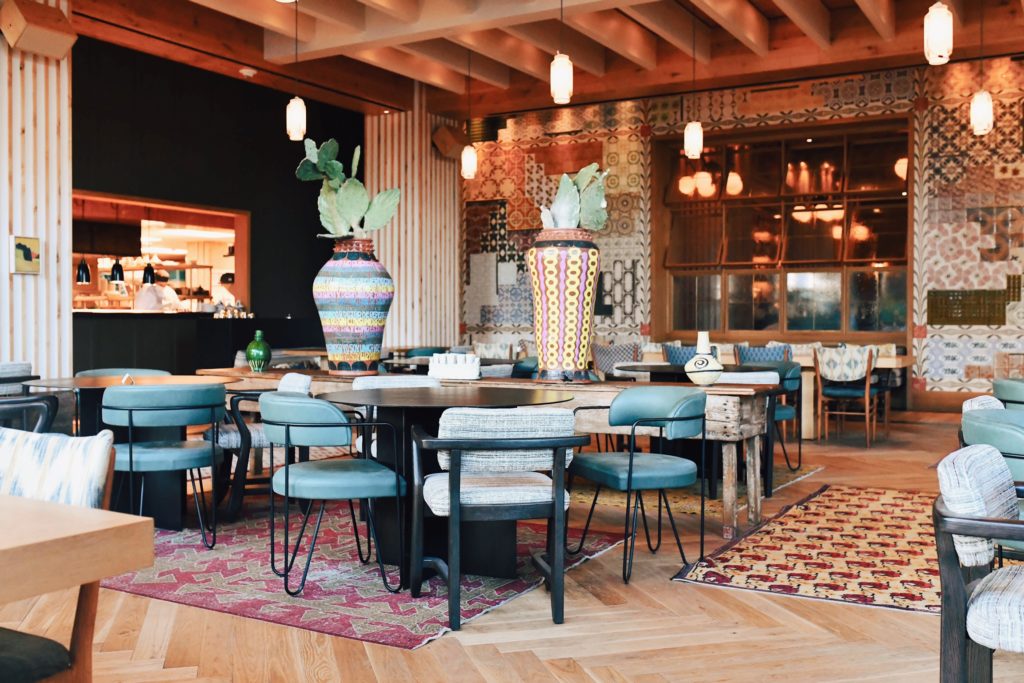 Other Spaces
Besides the pool, there are a few other social spaces at the hotel! You can sit outside on the ground floor, facing second Street, where there are plenty of umbrellas, chairs, and plants! You can sit on the patio connected to the Peacock, which is more private and quieter. The indoor bar space is plush, colorful, and great for happy hour or a nightcap. Lastly, your room might be attached to a great balcony. These Austin skyline views are my favorite.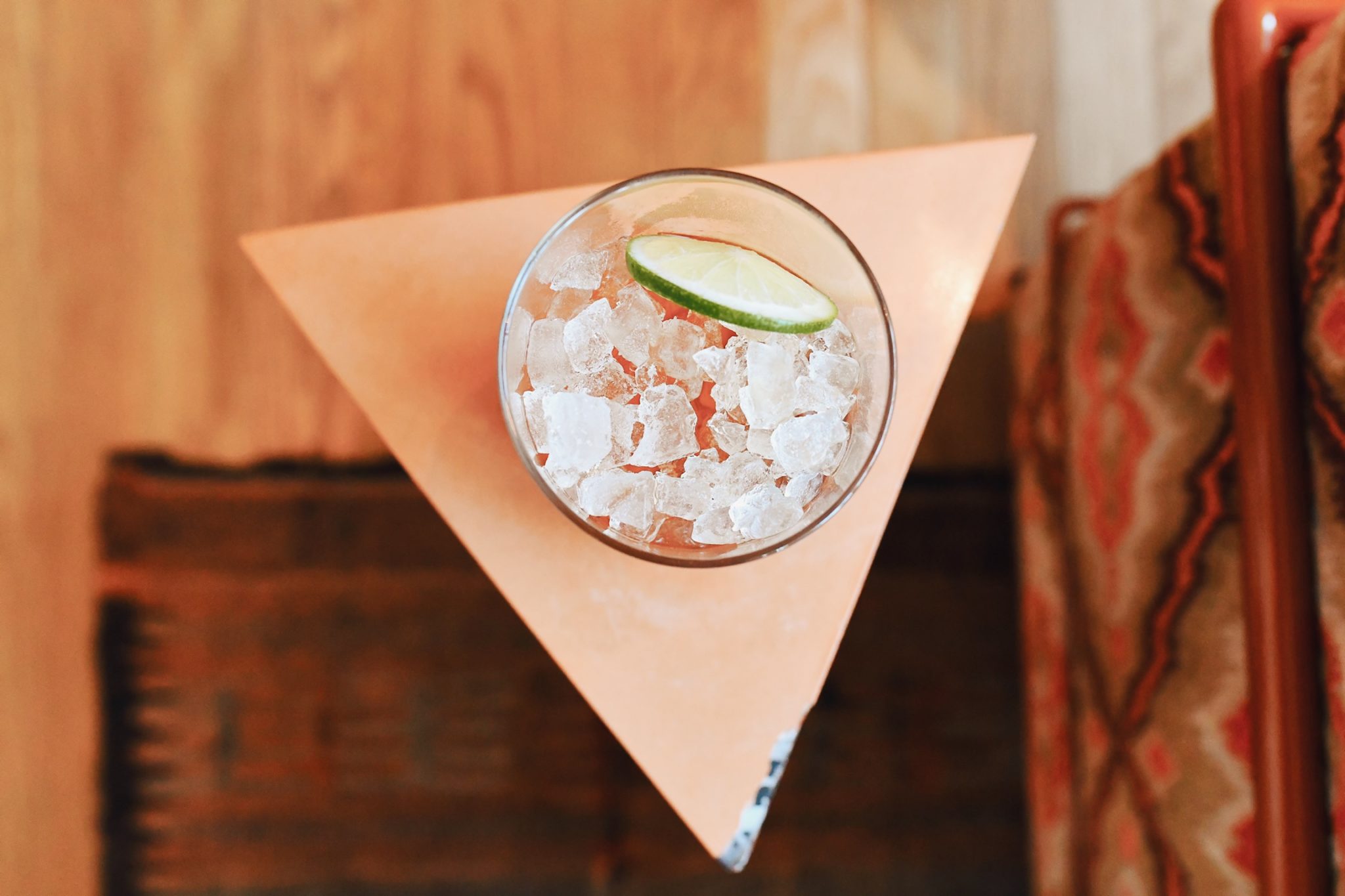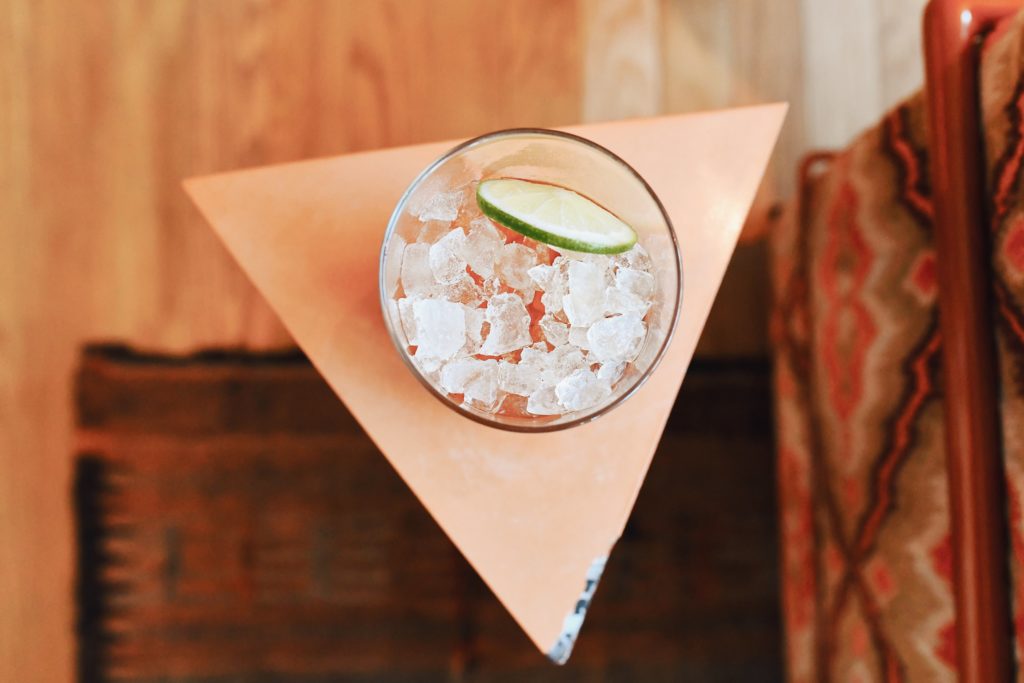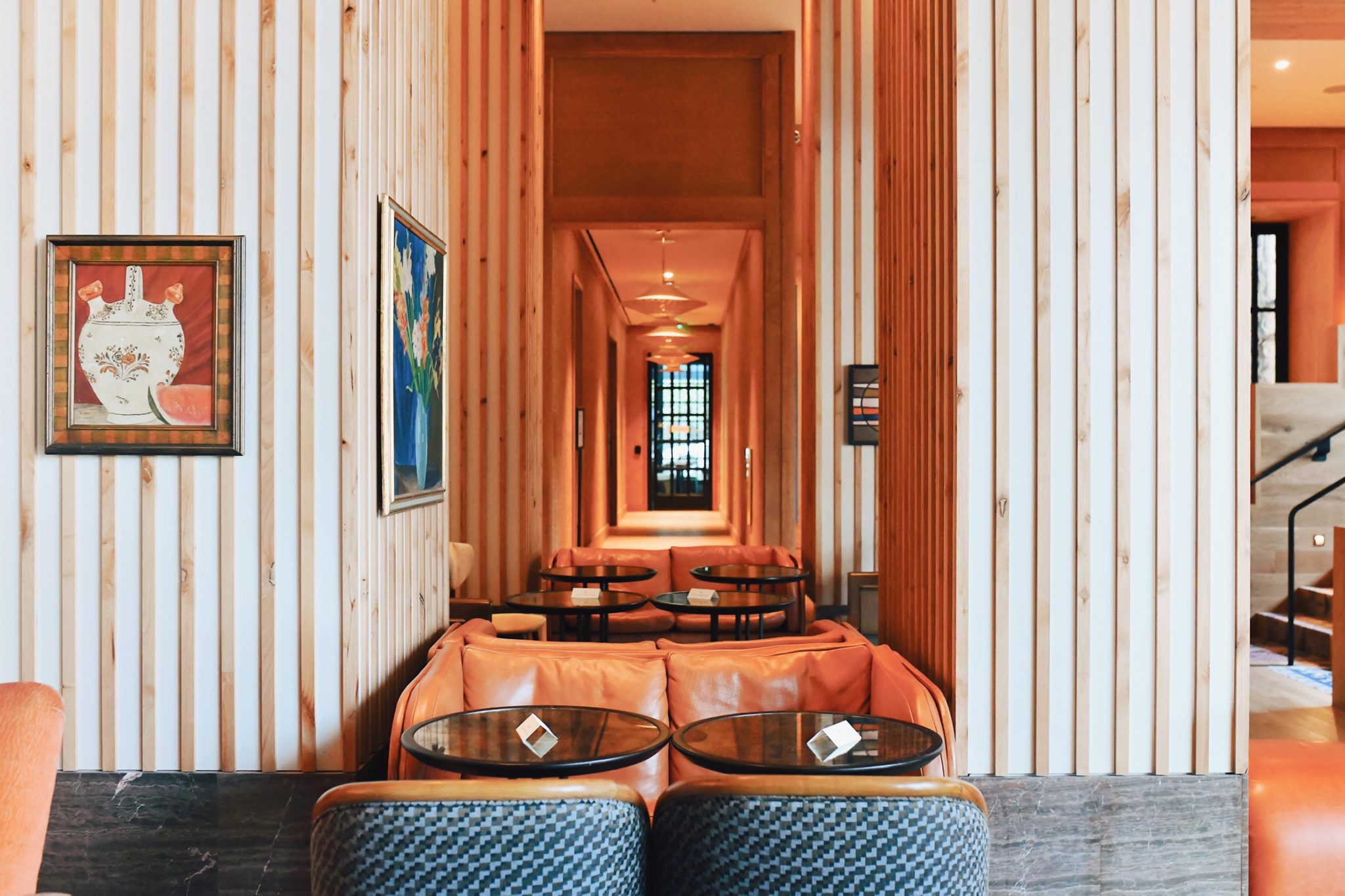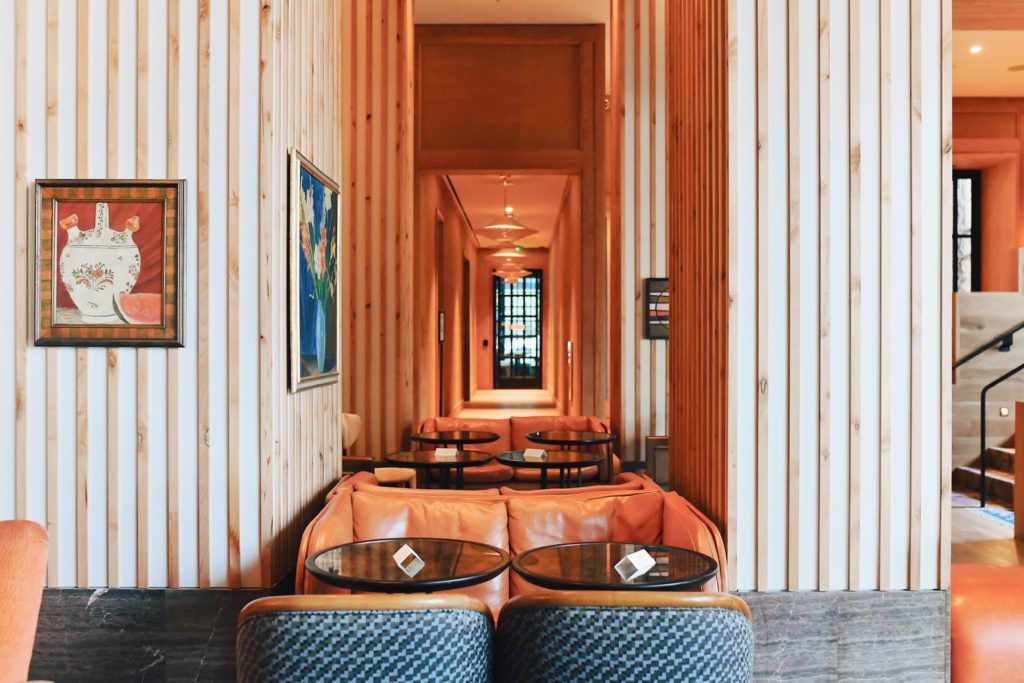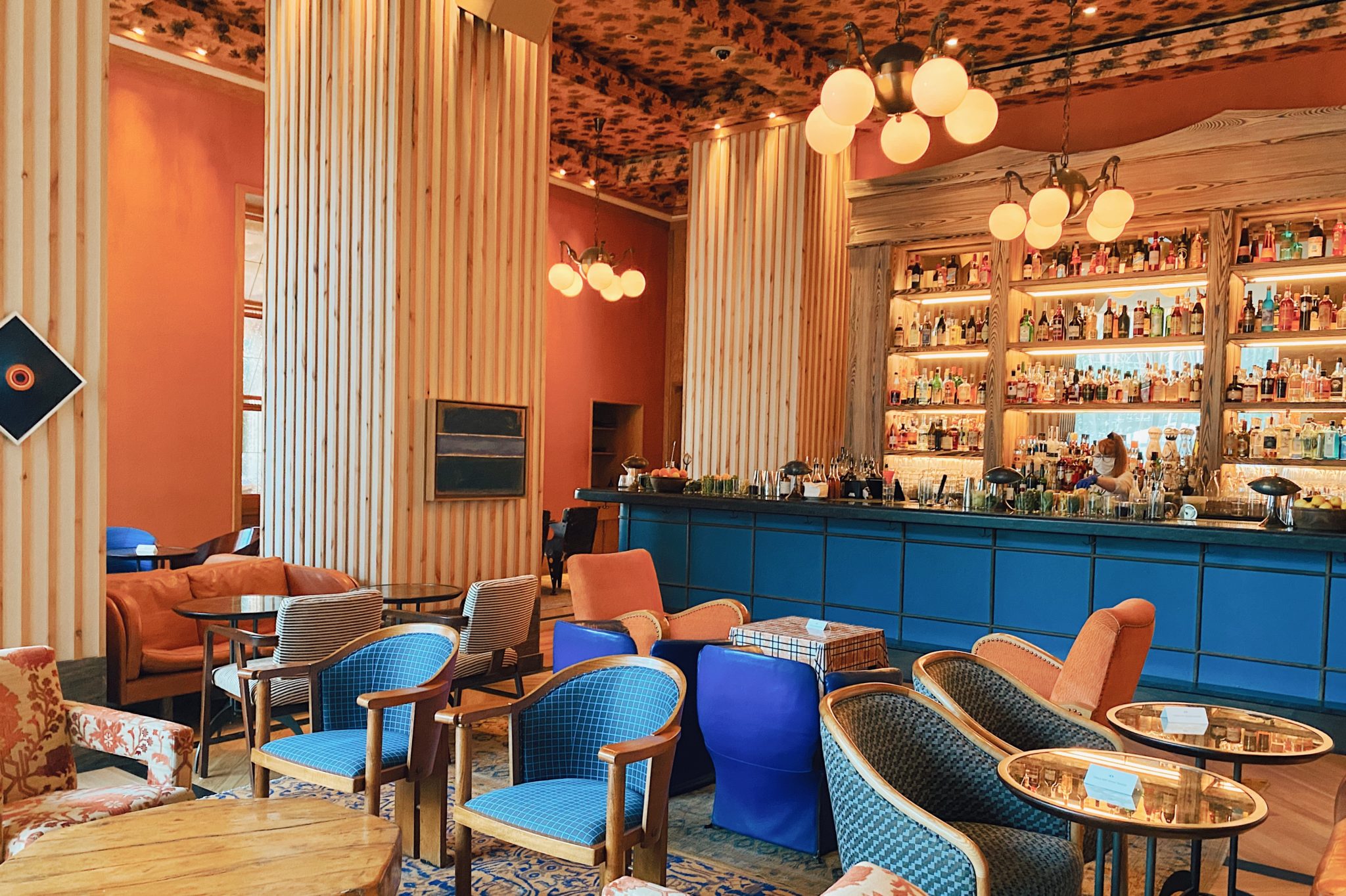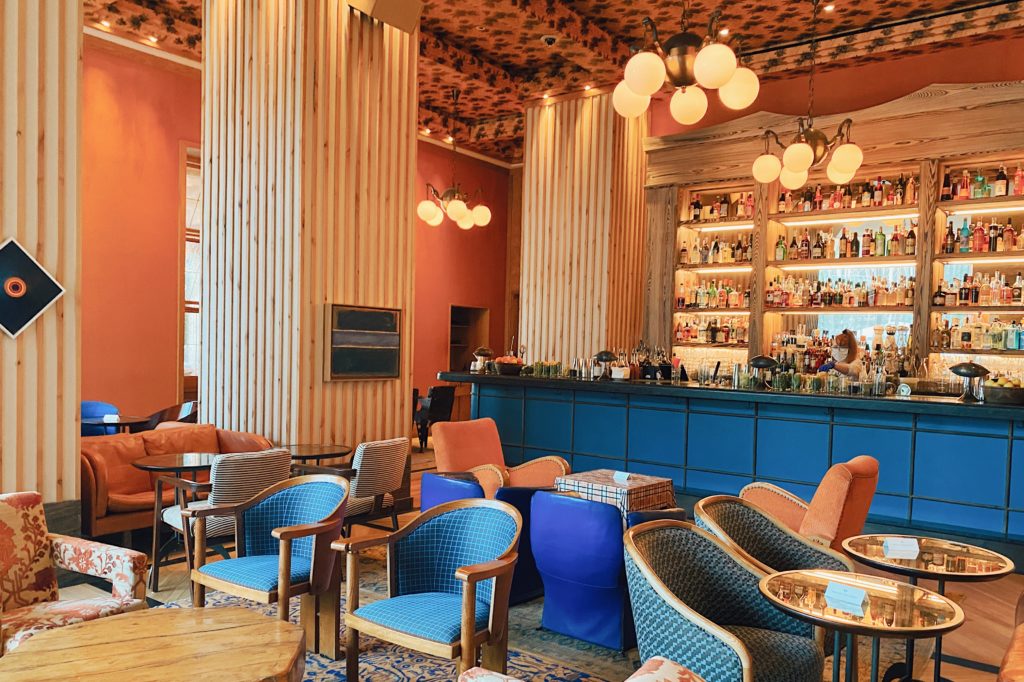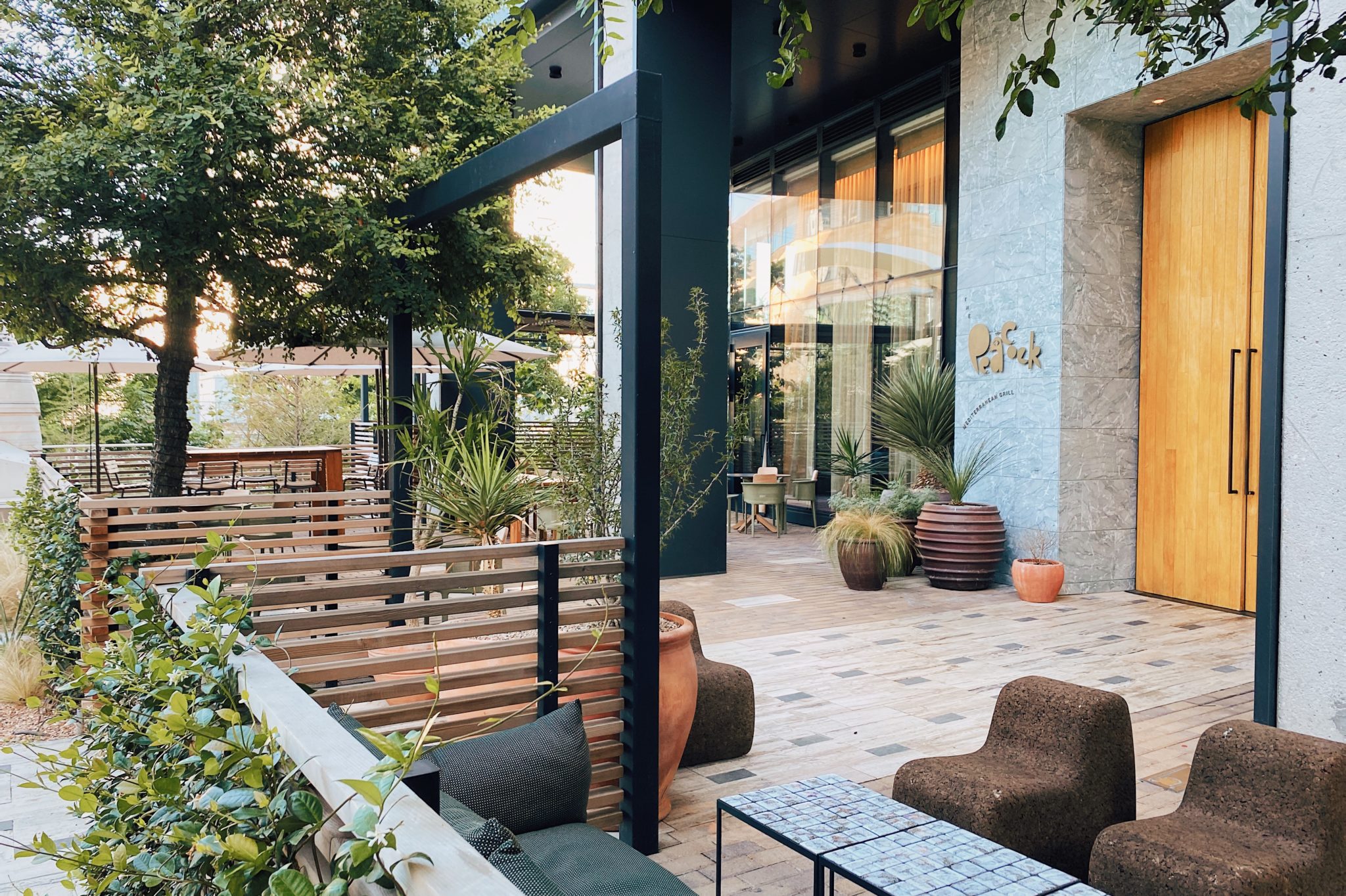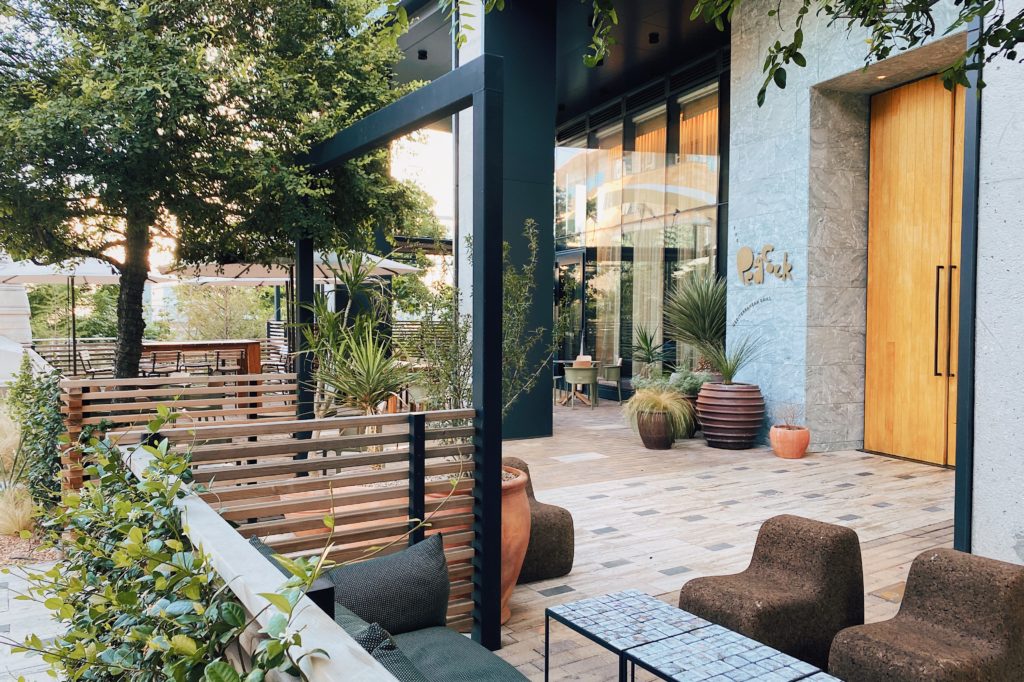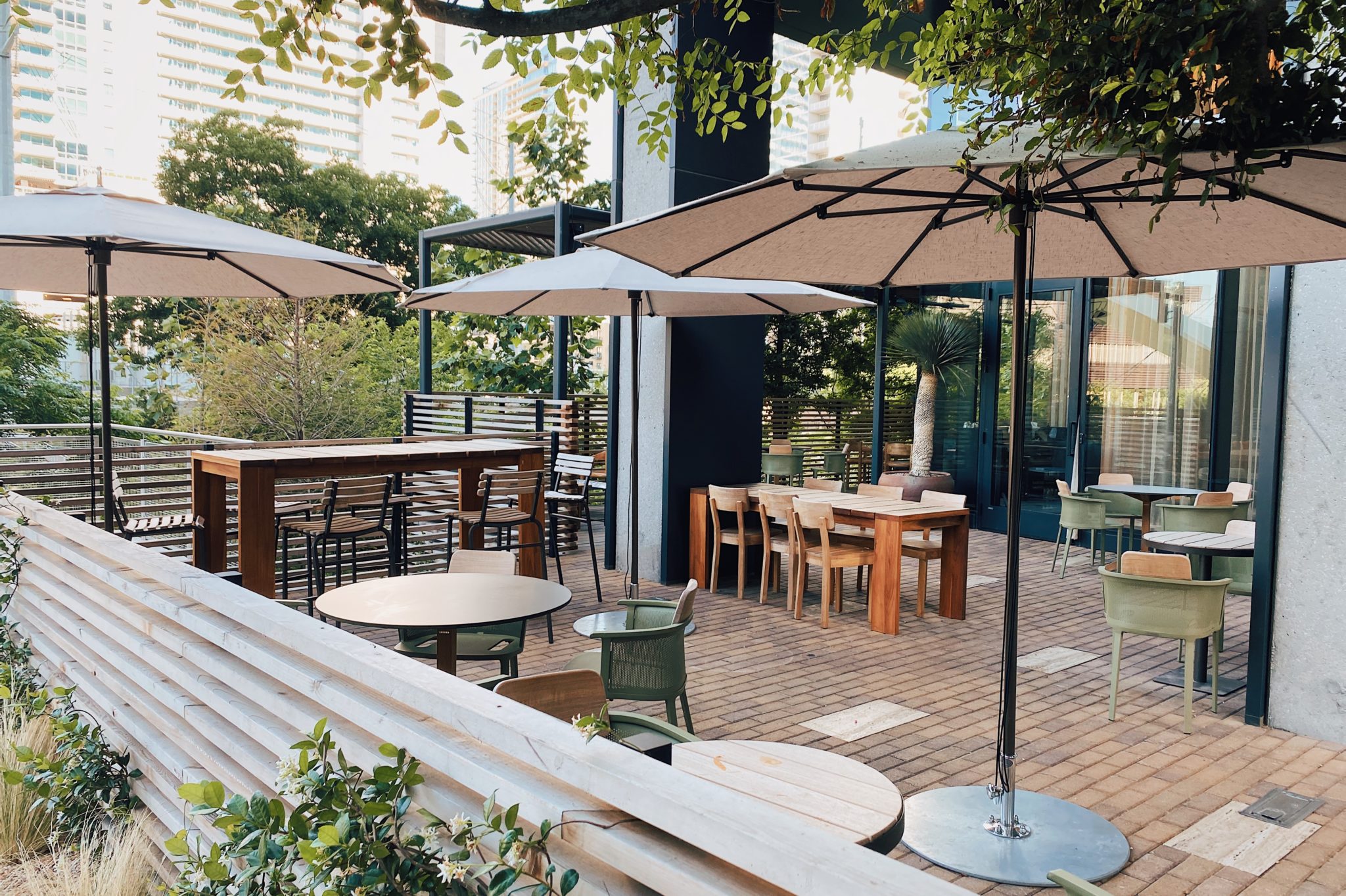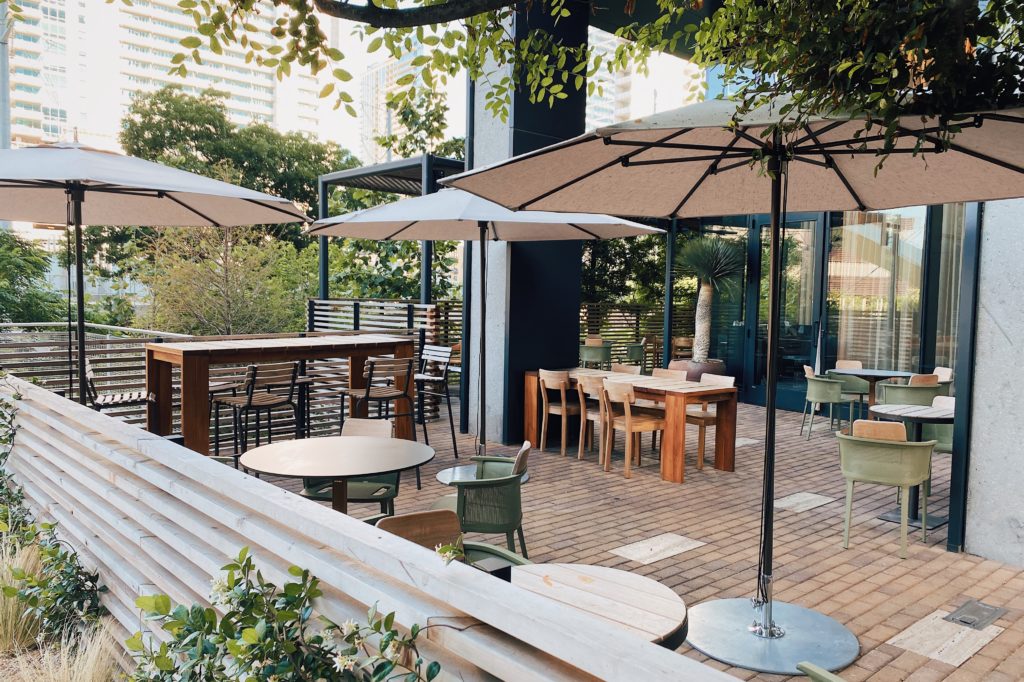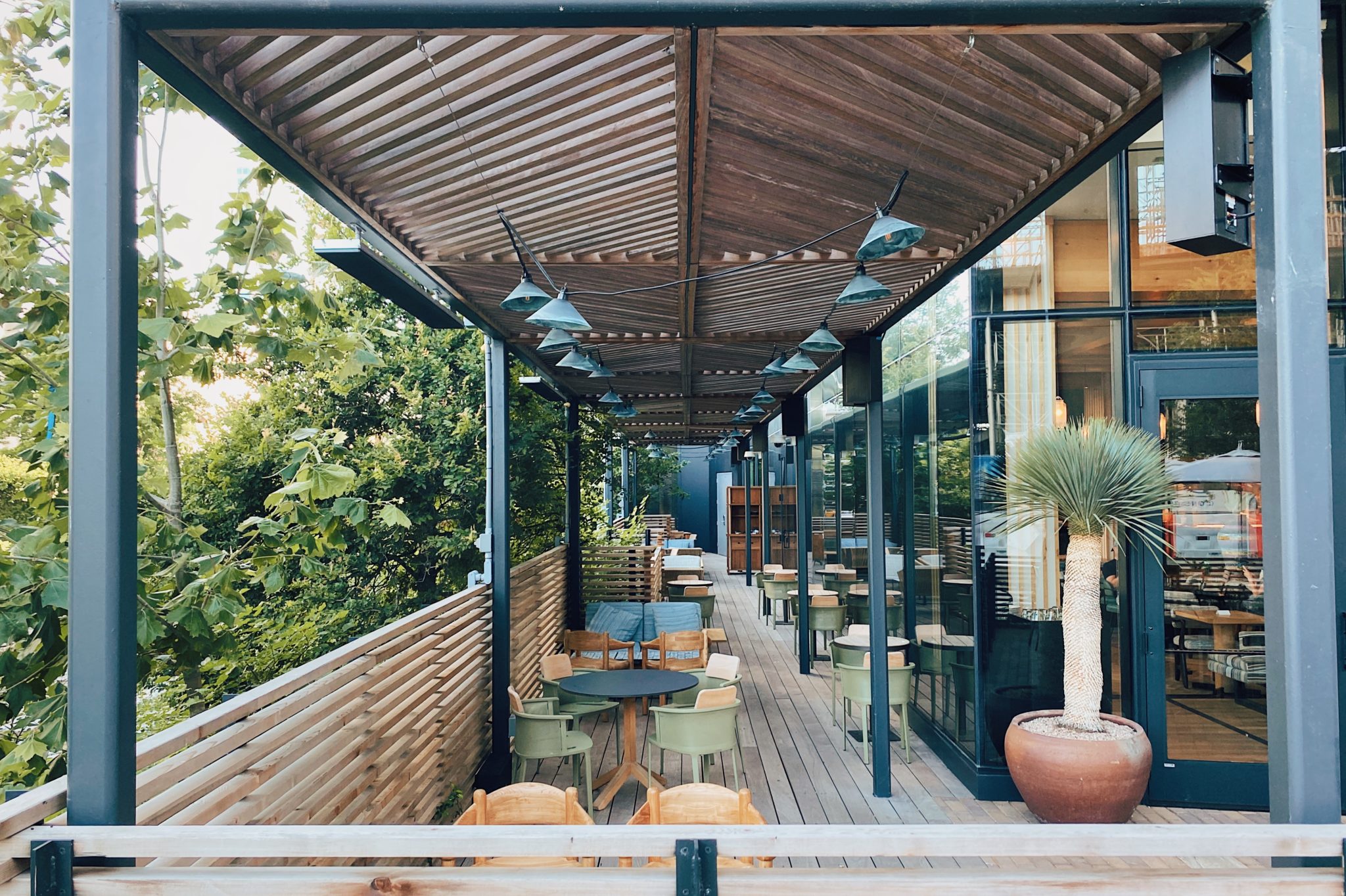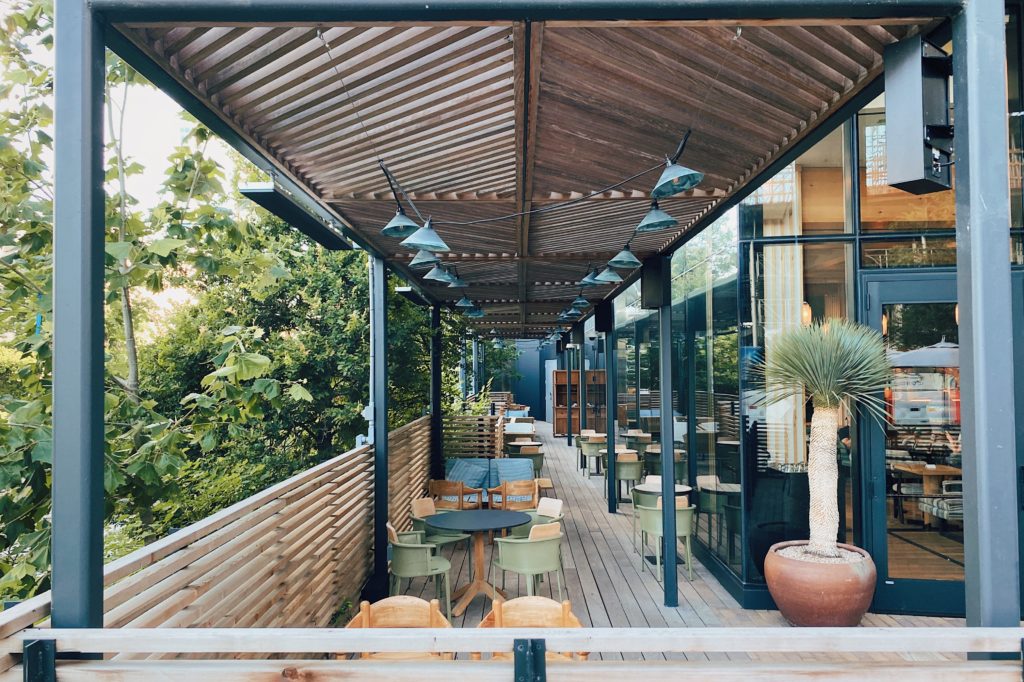 Things To Do Around Austin Proper Hotel
I just love Second Street. There's so much to do. Every night, we put baby girl in her stroller and just walked up and down Second Street! There are so many stores with character that you can pop into, or if you get hungry, you can stop for a bite at Flower Child, True Food Kitchen, or North Italia. We started our morning with leisurely walks and lattes from Merritt Coffee just around the corner!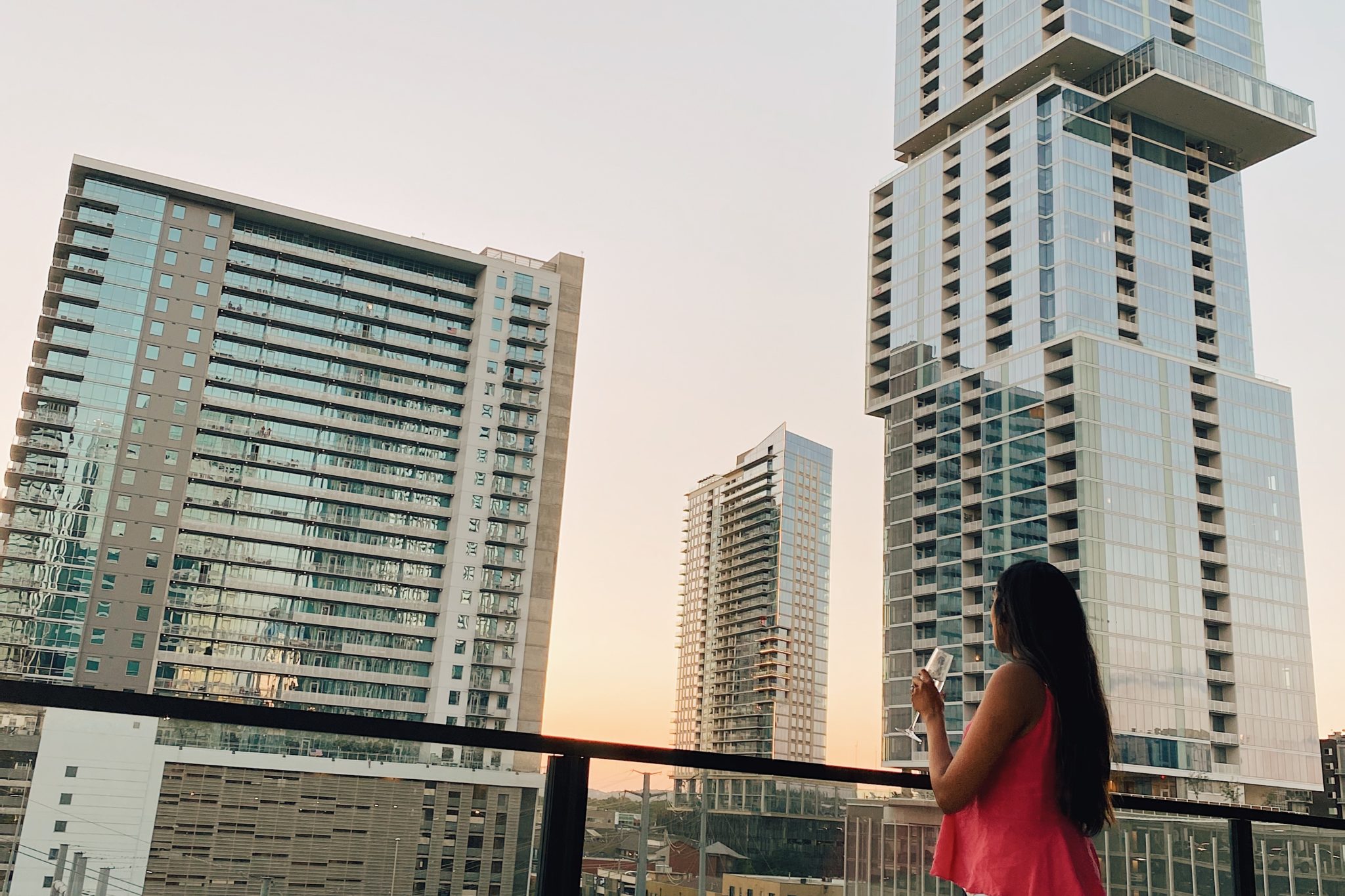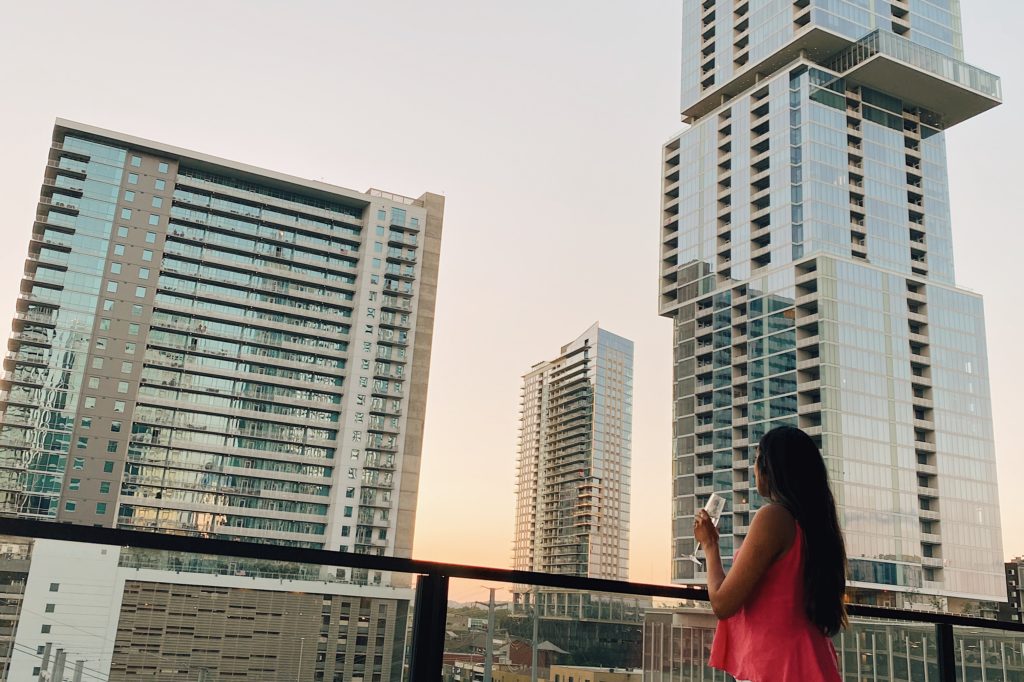 What I'd Improve
Room service. We ordered room service several times but noticed a consistent delay. This hotel is new, so I'm chalking it up to growing pains! The next time we stay here, I'd love to see this improved.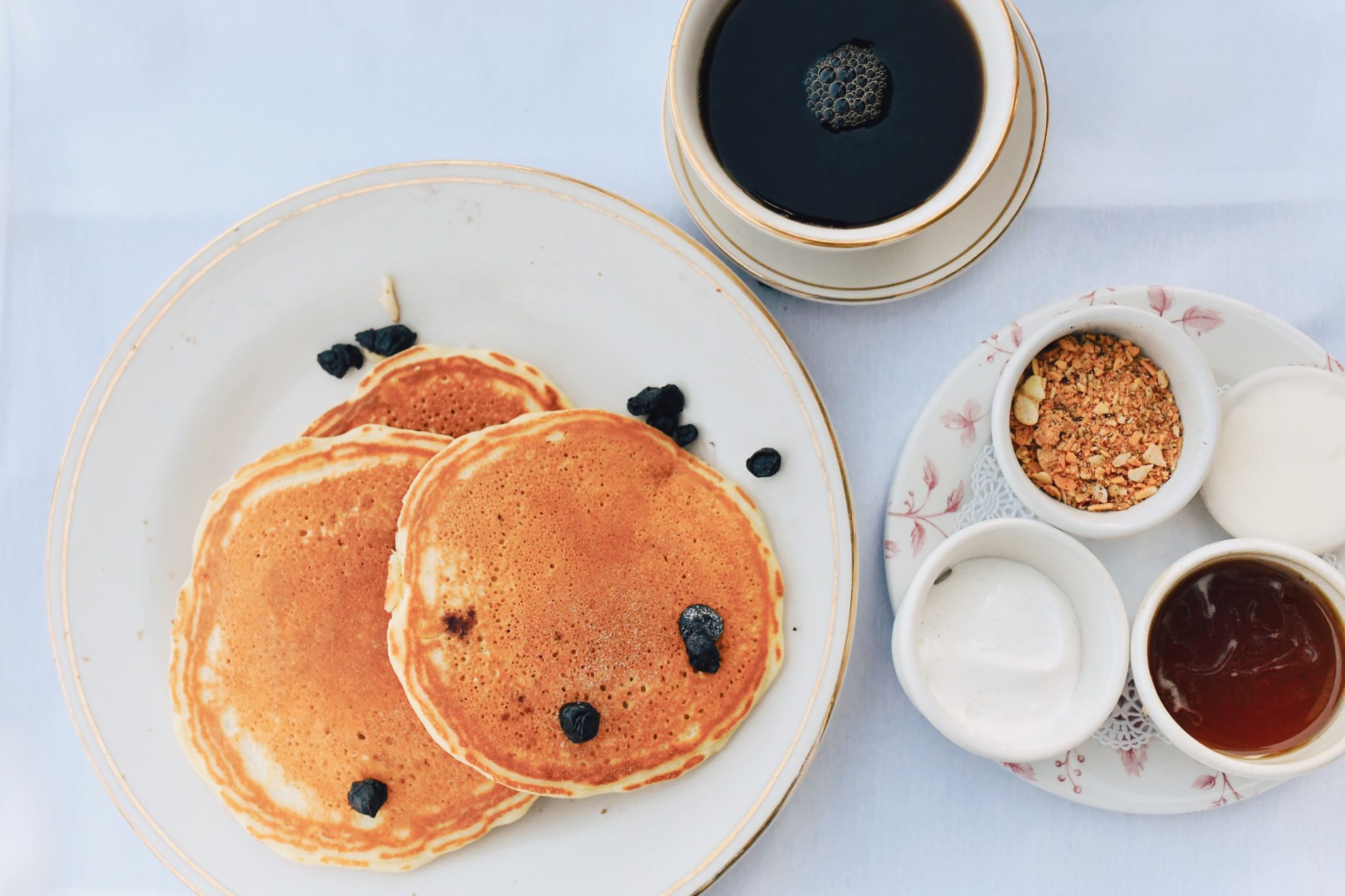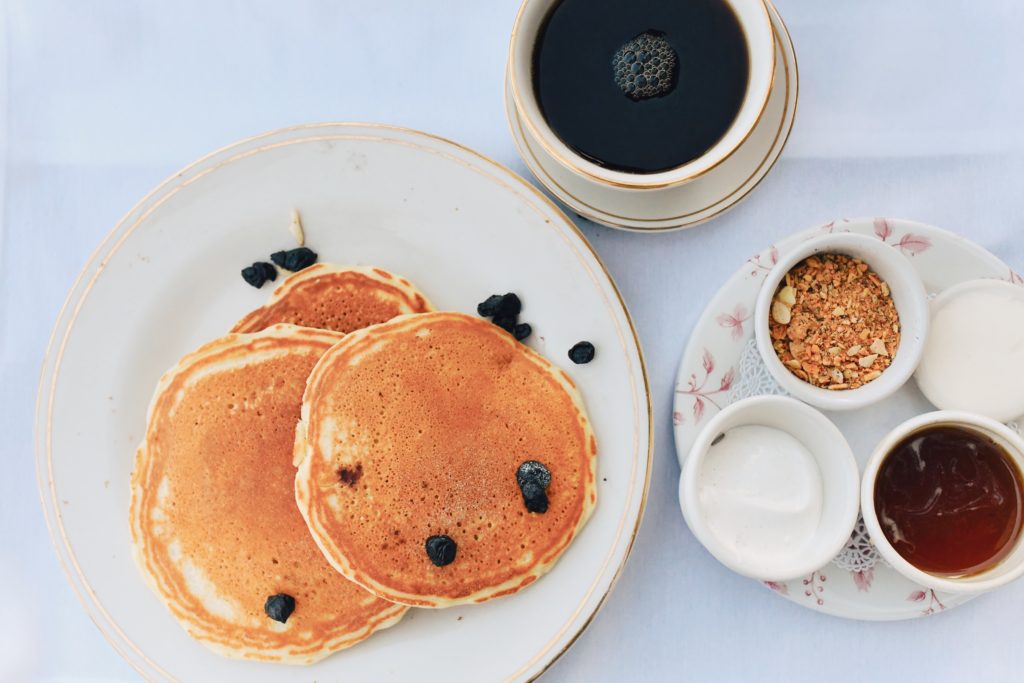 If you're looking for a place to stay in Austin with character, great food, gorgeous views, and an ideal location, Austin Proper Hotel is worth considering! We are already thinking about our next stay! While Austin Proper Hotel comped most of our stay, all opinions are authentic and not influenced by their generosity. Check for hotel deals on their website here and follow them on Instagram here!
Cheers,