Best part about vacation? Calories don't count. Or at least that's what my husband and I always say.
When we were in Bali, we definitely had that mindset. I didn't feel guilty about it because we were so active and sweating (so much), so I needed those calories! Balinese food is one of my favorites, and the other cuisines we had there were authentic and yummy. If you are heading to Ubud, check out the places we went to below. We ate really well and had so much amazing coffee.
E A T S
GANESHA EK SANSKRITI
It is my mission in life to make sure I find good Indian food everywhere I go—or at least be able to tell people where they should go if they are craving Indian food in a certain city. Sometimes the Indian food that I try in certain places just doesn't hit the mark, but thankfully Ganesha Ek Sanskriti was a win. We had appetizers, our meal, and dessert here, and all of it was divine. At one point, I got a little emotional (hadn't seen my best friend in ages) and I shed a few tears, and the waiter brought over a giant stack of napkins haha! I really appreciate good service + tasty food.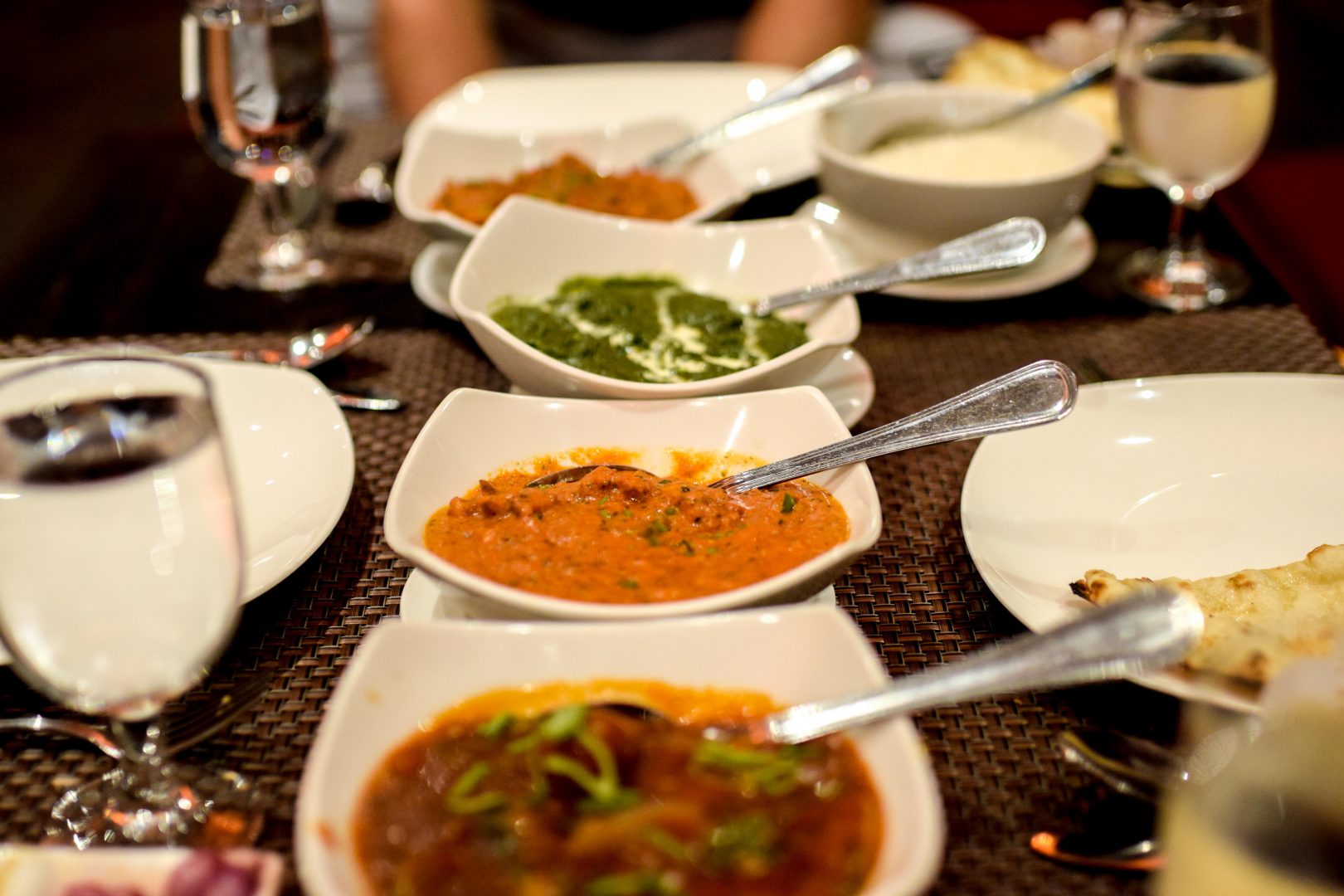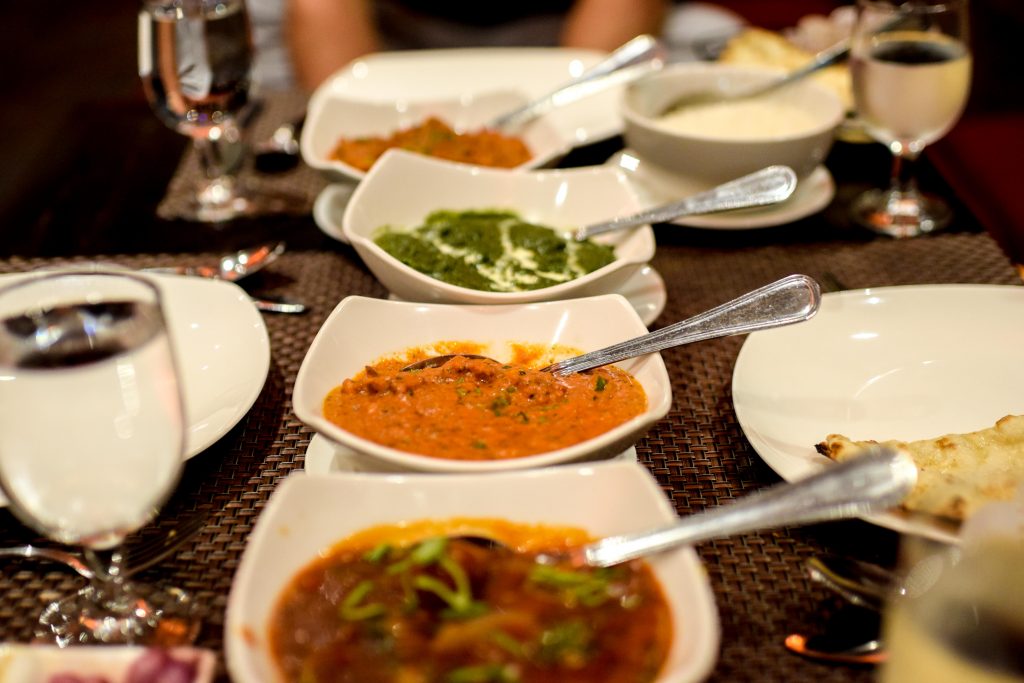 TACO CASA
You know you really like a restaurant when you go there twice in four days. As all four of us are from Texas, it's no surprise that we crave Mexican food on the daily. Of course I was skeptical of Mexican food in Indonesia of all places, but actually, Taco Casa came through. The food was great, the milkshakes were delicious, and the service was efficient.
KEBUN BISTRO
I am a sucker for anything French or French inspired, so when we walked by this French-inspired bistro I just knew I had to try it. The decor is definitely French inspired, but the food not so much. The food was appetizing but it was a little bit on the steeper end, given that it is a bistro. I mean, our water cost 80! That's like three dresses at the market. But if you're looking for something that is a little bit classier and delicious, this is your spot.
AIRBNB VILLA
Our Airbnb came with breakfast, which was so great! They made us traditional Indonesian banana pancakes as well as toast with scrambled eggs. I've never had such delicious banana pancakes in my life, and now I am obsessed. I'll put up a recipe soon!
SENIMAN COFFEE STUDIO
Although this place is known as a coffee studio, their food is also incredible. All four of us ordered different items off the menu, and we had several moments of silence while we all enjoyed our food. If you're looking for the best coffee and really good food, this is your place. They also have many people who come in here with laptops to work, so you know that this place is popular, reliable, and packed on the weekends.
GELATO SECRETS NATURAL
Looking for 100% natural, artisan gelato after a long day in the Bali heat? We sure were! This is a gelato chain in Bali, and we saw them everywhere. Usually I'm pretty skeptical of chains because the quality isn't guaranteed to be as good, since there are so many. But everybody enjoyed their gelato, and there wasn't a spoonful left in anyone's cups.
LAKEVIEW HOTEL
Technically Lakeview Hotel is in Kintamani, but we went here for breakfast from Ubud and then went back to Ubud. This place has the BEST view of Lake Batur and Mount Batur. Also the breakfast buffet is a mixture of Western and Eastern food. My plate was a flavorful mixture of potatoes, banana pancakes, and fried noodles. We ate so well, and it was all the energy we needed for a long day of adventuring.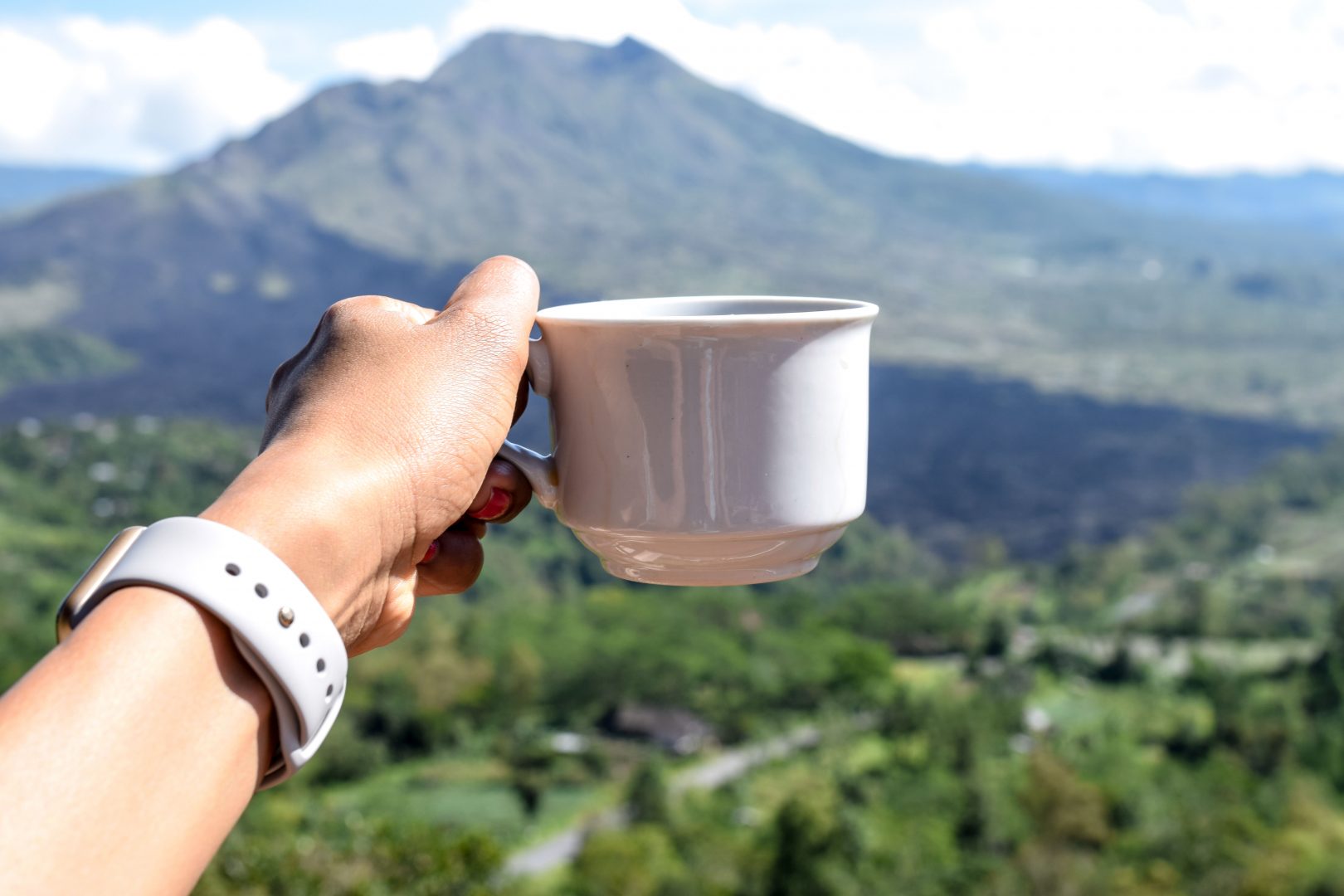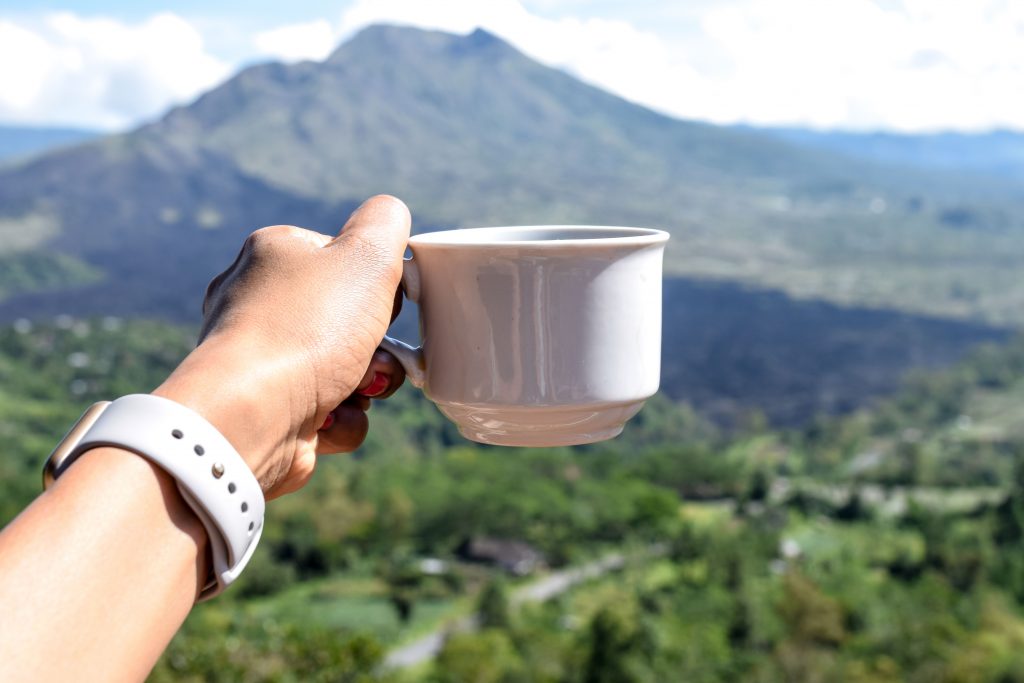 D R I N K S 
KOPI LUWAK
For starters, the coffees were all presented in such a lovely way. I couldn't help myself; I had to try every single one of them! What is it about tasting different foods/drinks that is so fun? I couldn't bring myself to drink much of the kopi luwak, but I tried it, and it actually is the shiz palatable (too close to home haha).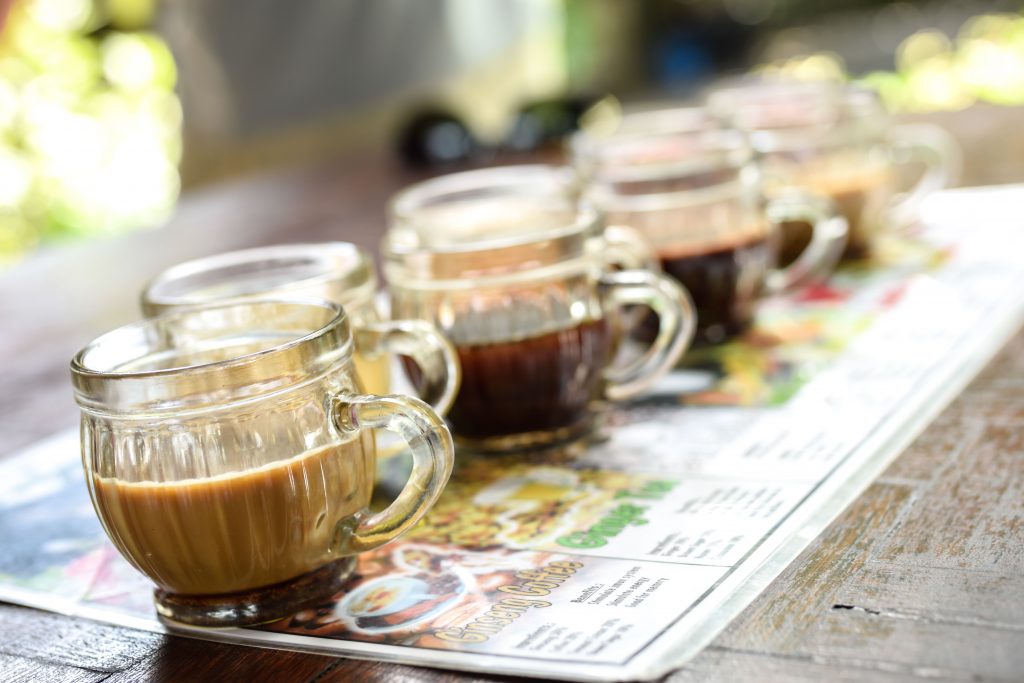 ANOMALI COFFEE
One of our stops after shopping at the market was this coffee shop. It has been given all sorts of awards and is really highly rated, so we were quite excited to try it out! Of course, the coffee was perfect. Not a hint of bitterness. The decor was modern industrial, the staff were friendly, and the menu was filled with so many great options!! They even sell kopi luwak!
SENIMAN COFFEE STUDIO
We went back to this place multiple times because our husbands ended up taking a coffee workshop here.  As one of the leading specialty coffee brands in Southeast Asia, Seniman is truly a unique experience. Everything is designed and produced by their team, including the roasted beans, unique furniture, eclectic menu, and even the music playlist. They legitimately have incredible coffee. It's quite fun to watch them make it.
CAFE DU MONYET
After my friend and I got our manicures and pedicures, we found this gem of a coffee shop. I think these interiors were my favorite out of the numerous coffee shops that we visited. Also at the very back is a view of rice paddy fields, and you just can't get better than that. The coffee was delicious, and the staff were delightful.
ALCHEMY
Last but not least is Alchemy. This is Bali's first 100% raw vegan café and juice bar, organic health food store, and holistic clinic. We had the most delicious and refreshing smoothies here after our yoga class, which was just across the road.  They have an incredible salad bar and flavorful vegan sushi. If you are a vegetarian or vegan, you will feel like this is a paradise for you, as all the options cater to you.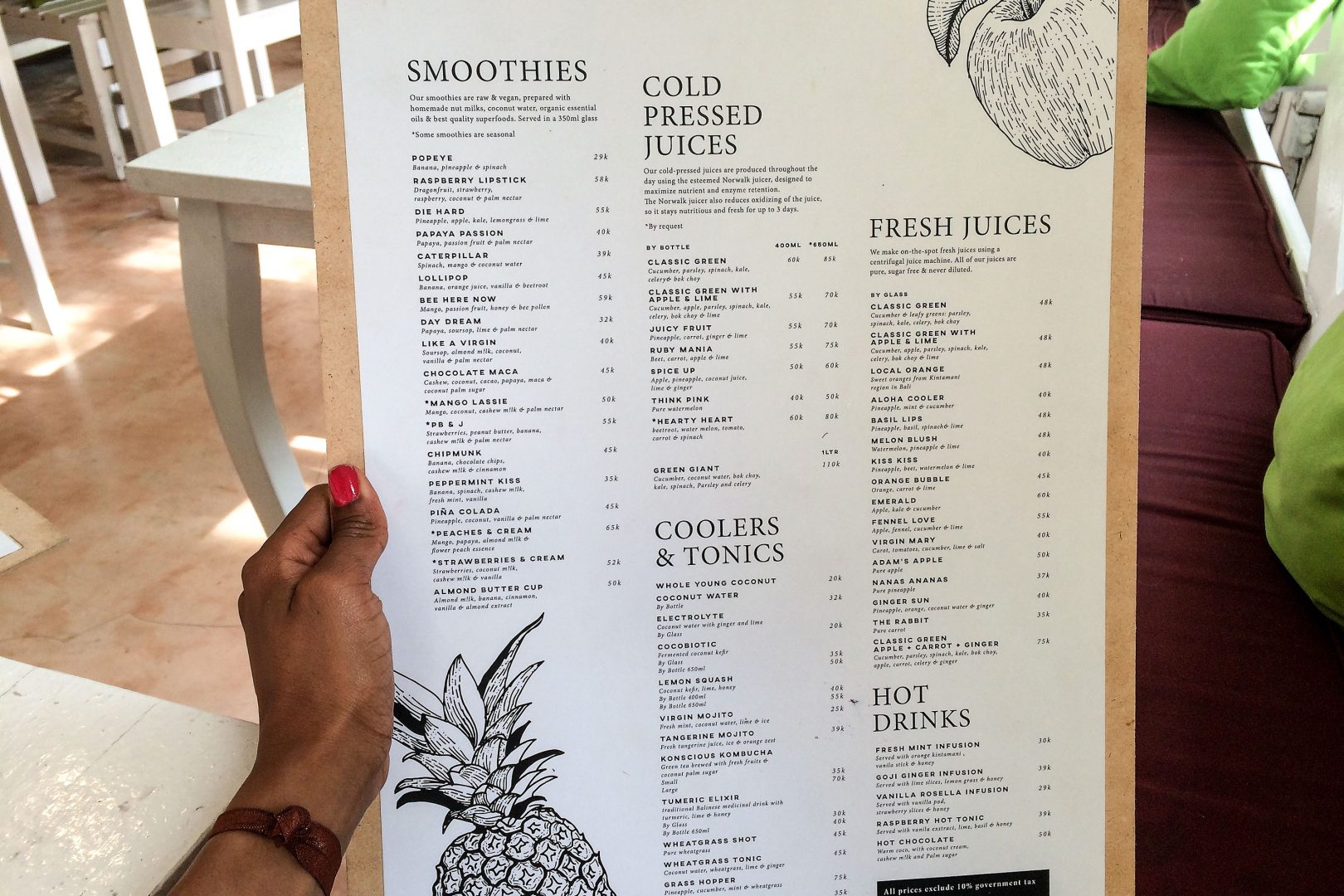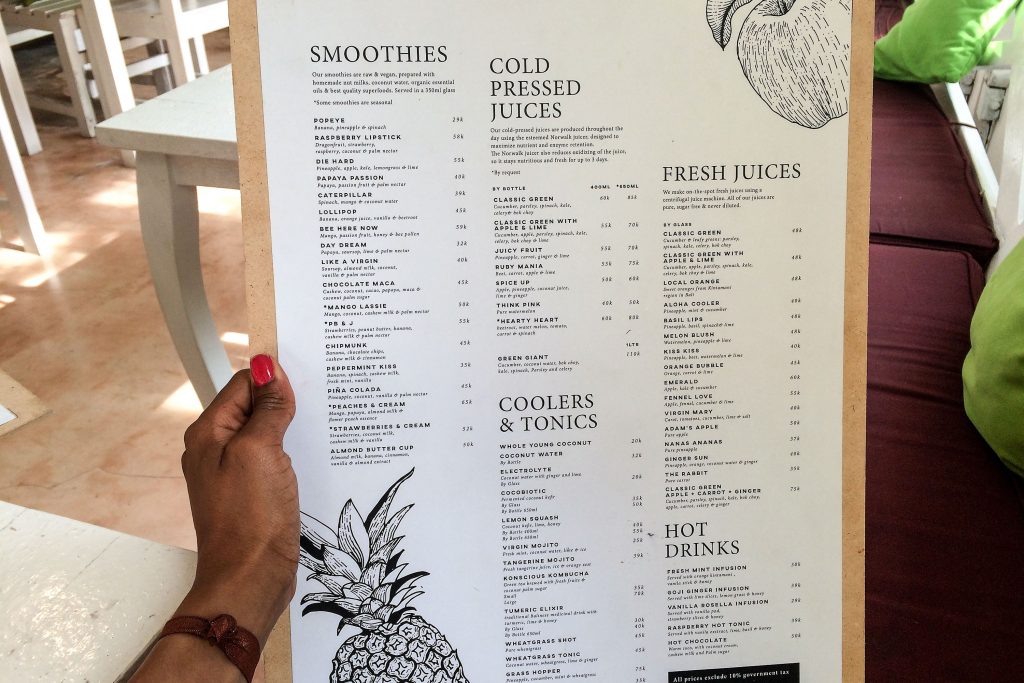 So tell me, have you been to Ubud? If you have, what are some places you recommend for food or drink?
Cheers,