Oh, Porto! A city filled with incredible buildings, fantastic weather, beautiful cobblestone streets, fresh ocean air, and delicious eats! Below you will find all the places hubstar, and I ate during our five days there. Let me say, la comida é gostosa. For you non-Portuguese speakers out there, that means that the food is tasty! Also, I only know that thanks to my good friend Google. So, we went to many eateries while in Porto, and I wrote about my top places below! Let me know if you have any places you think I should try next time I'm in Porto.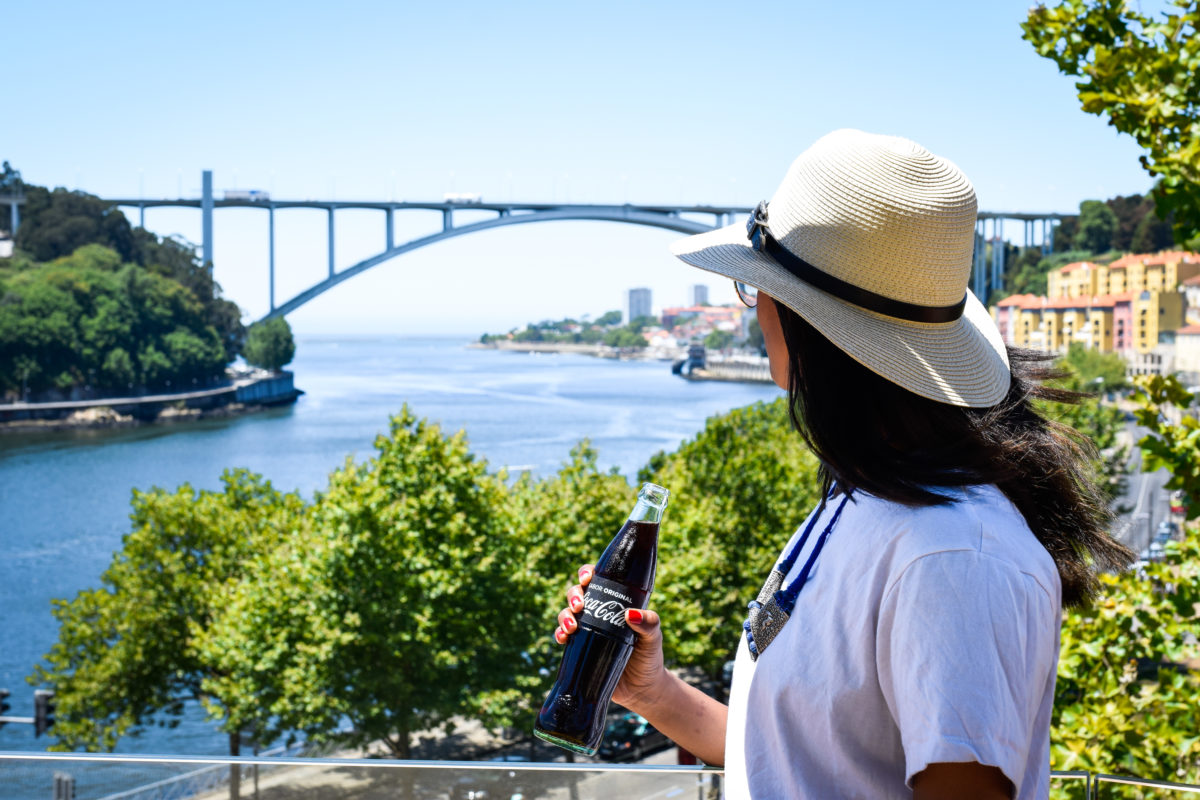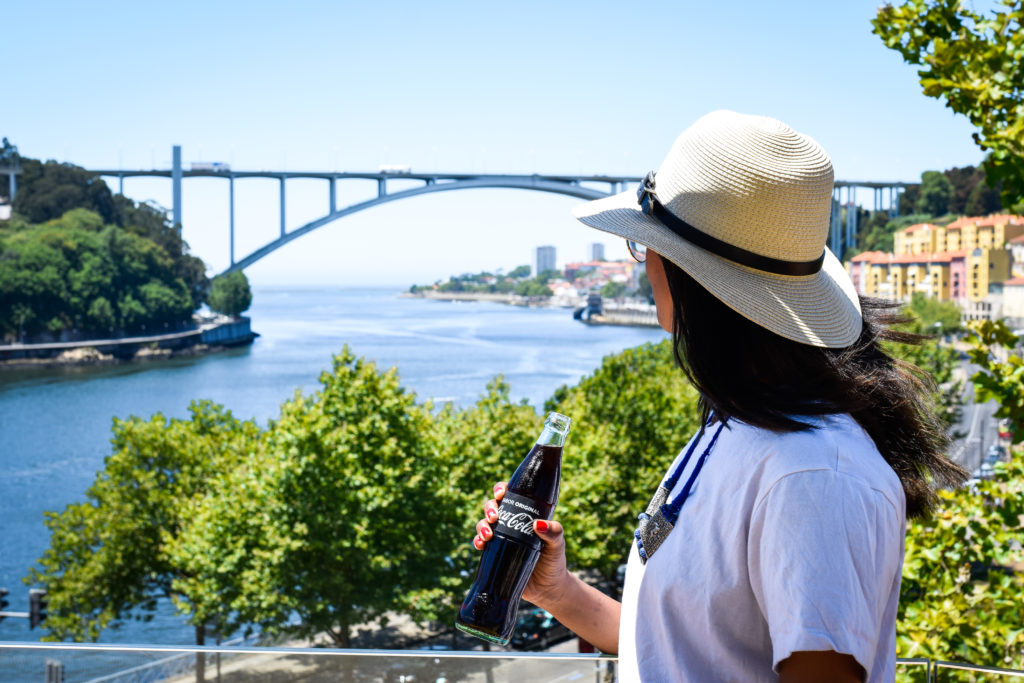 SNACK/HAPPY HOUR/DRINKS
This stylish 4-star hotel in a renovated landmark building known as Bolsa de Pescado. We walked in because my husband had it on his list of buildings he wanted to see. Once we went inside, we went to the rooftop which is where we enjoyed small meals and delicious drinks. Oh wait, did I mention the view? Yeah, it was incredible. We sat underneath shaded umbrellas, sipped on cold drinks, took in the sunshine, and relaxed. The only strange thing about this place is that the restroom is all the way on the bottom floor so I'd suggest using the restroom before getting to the rooftop! Enjoy!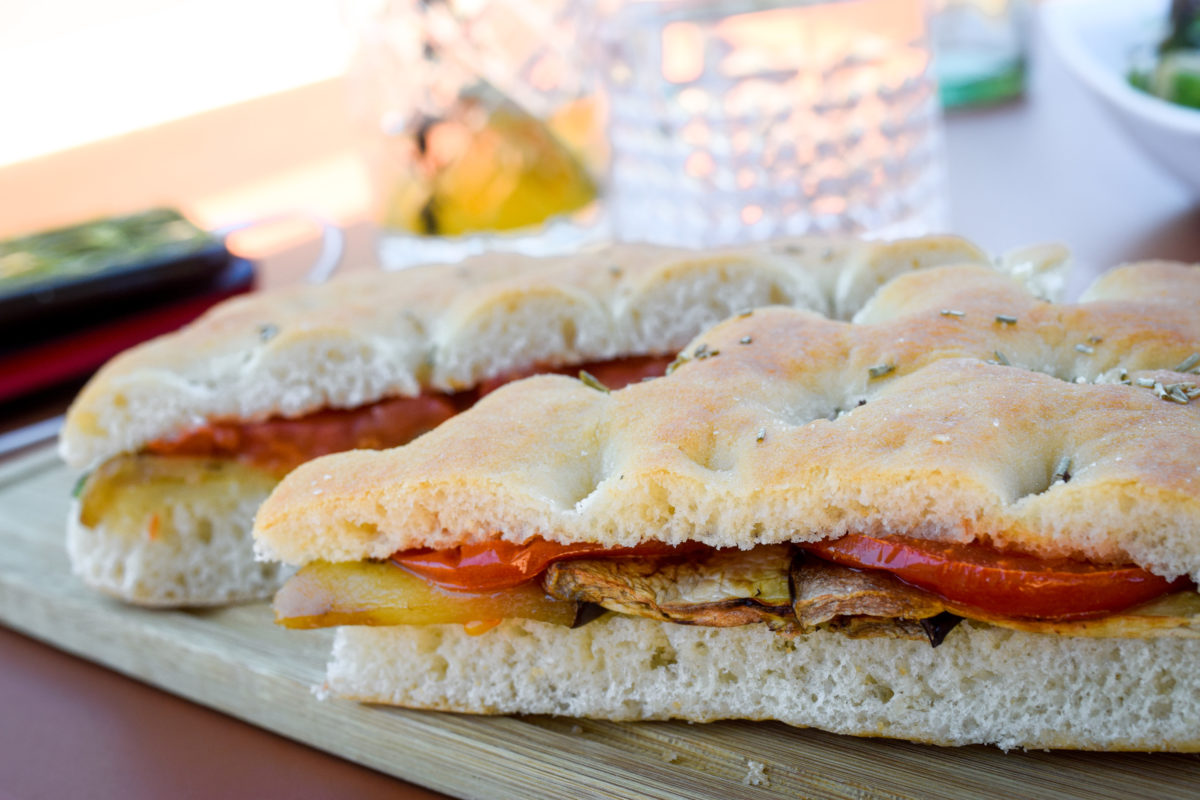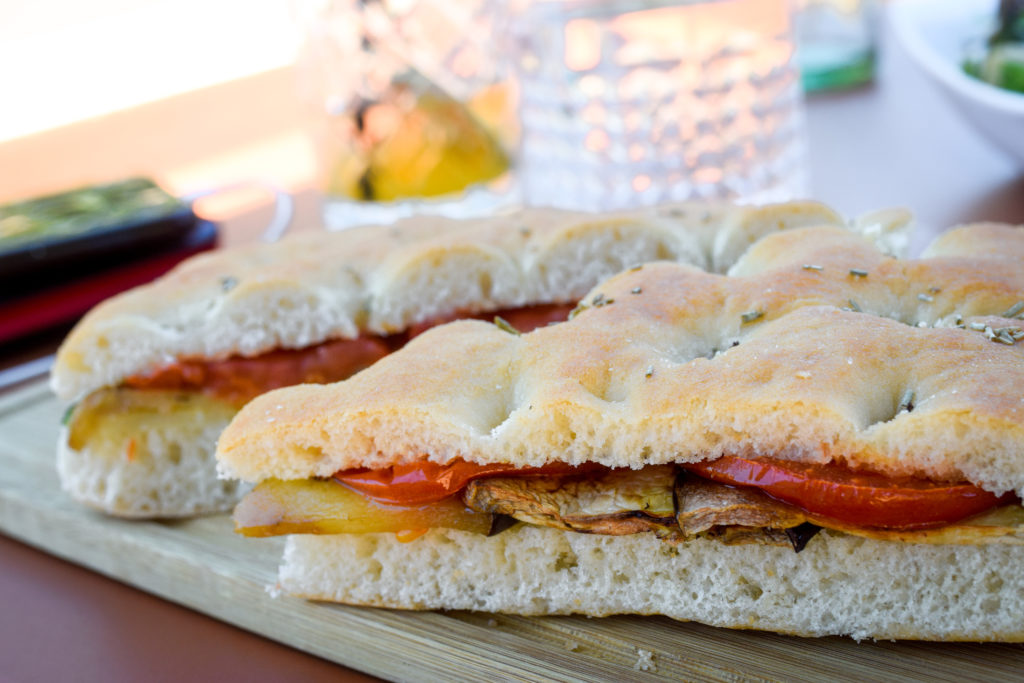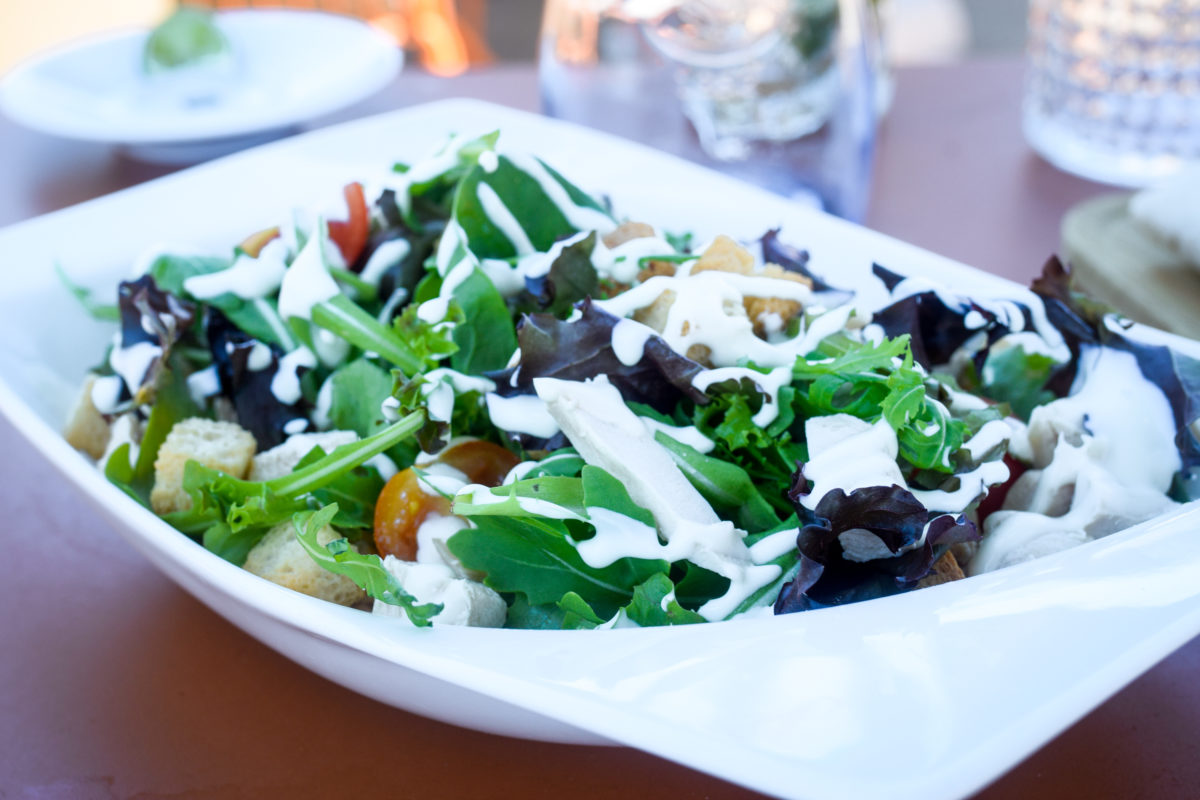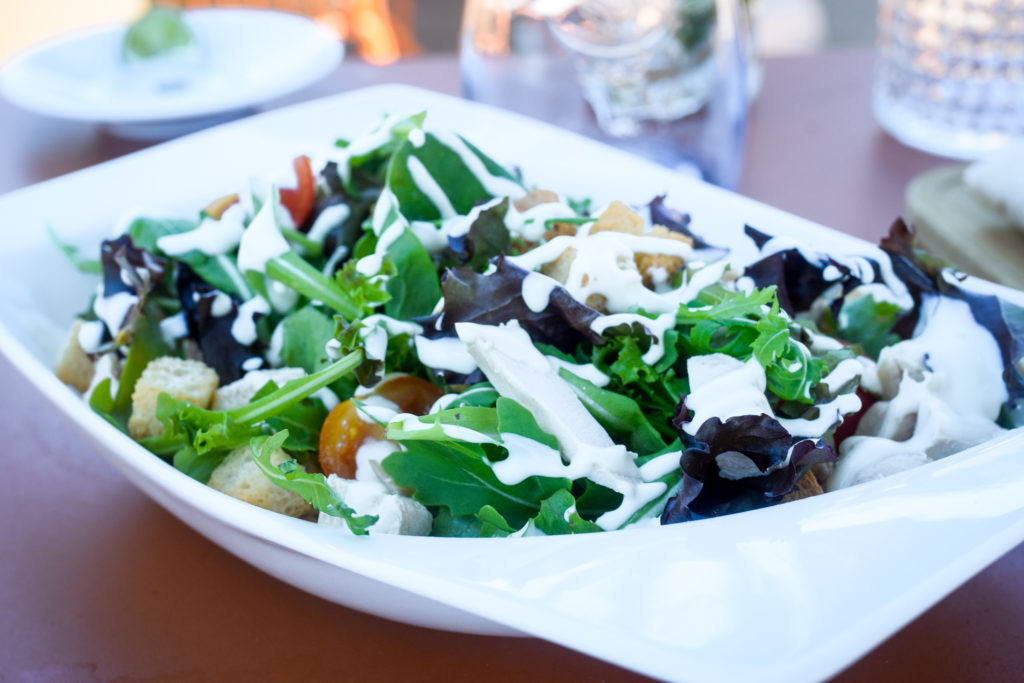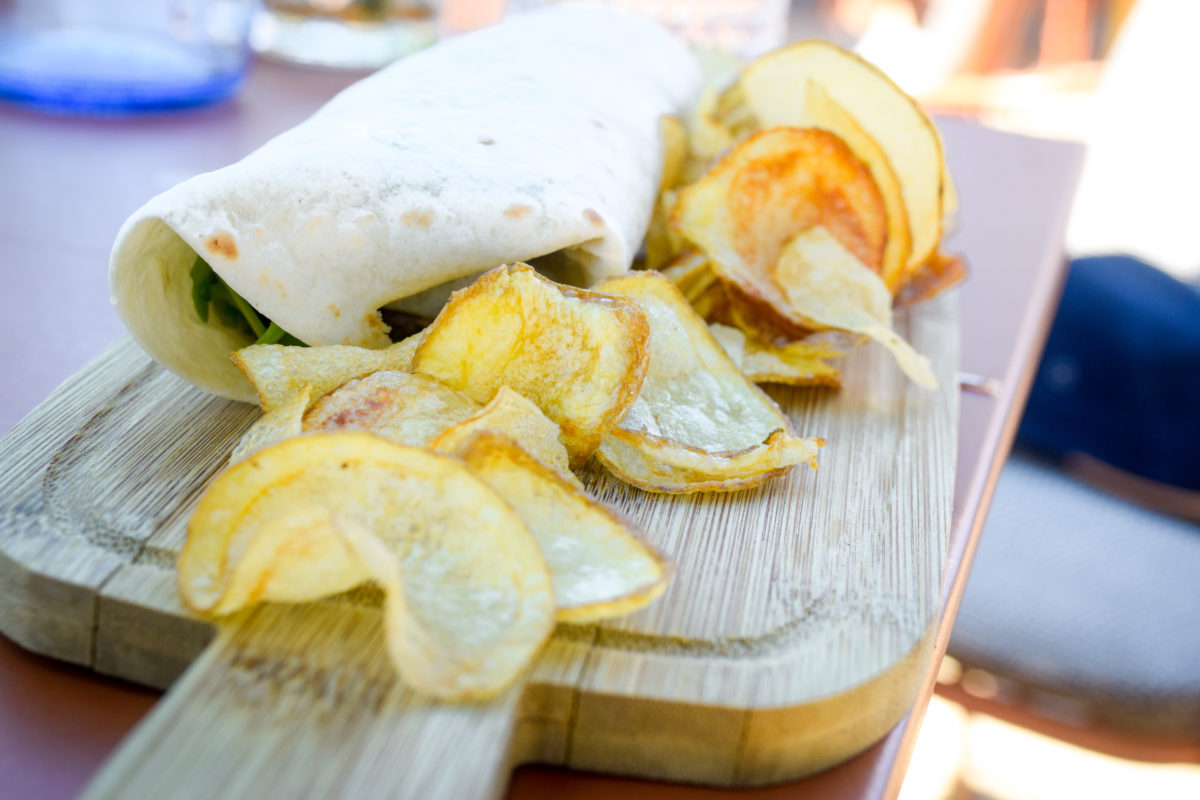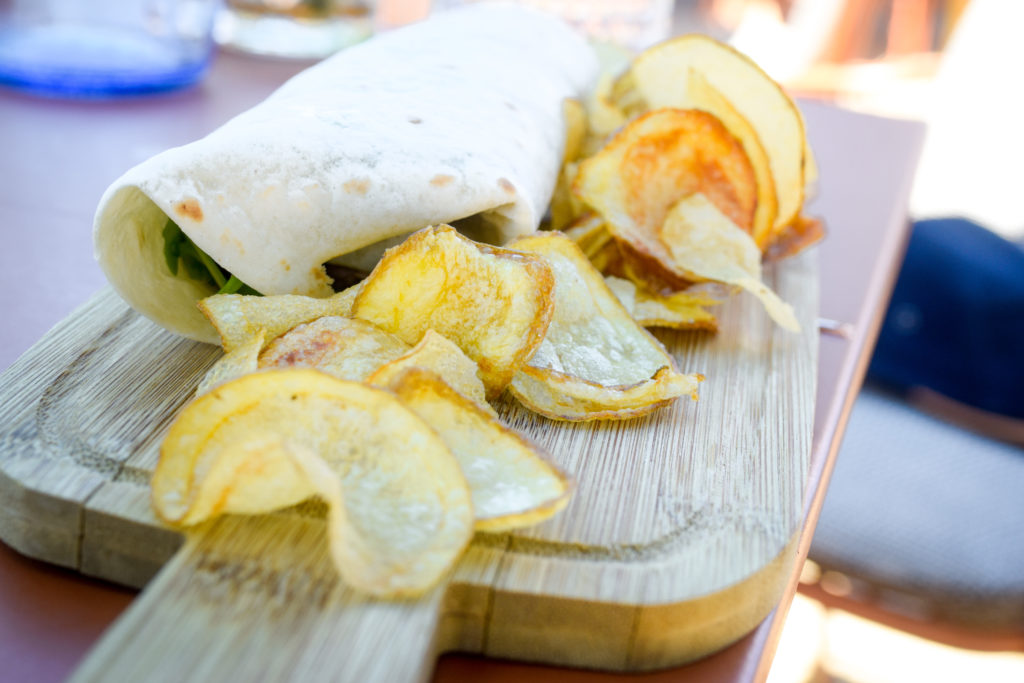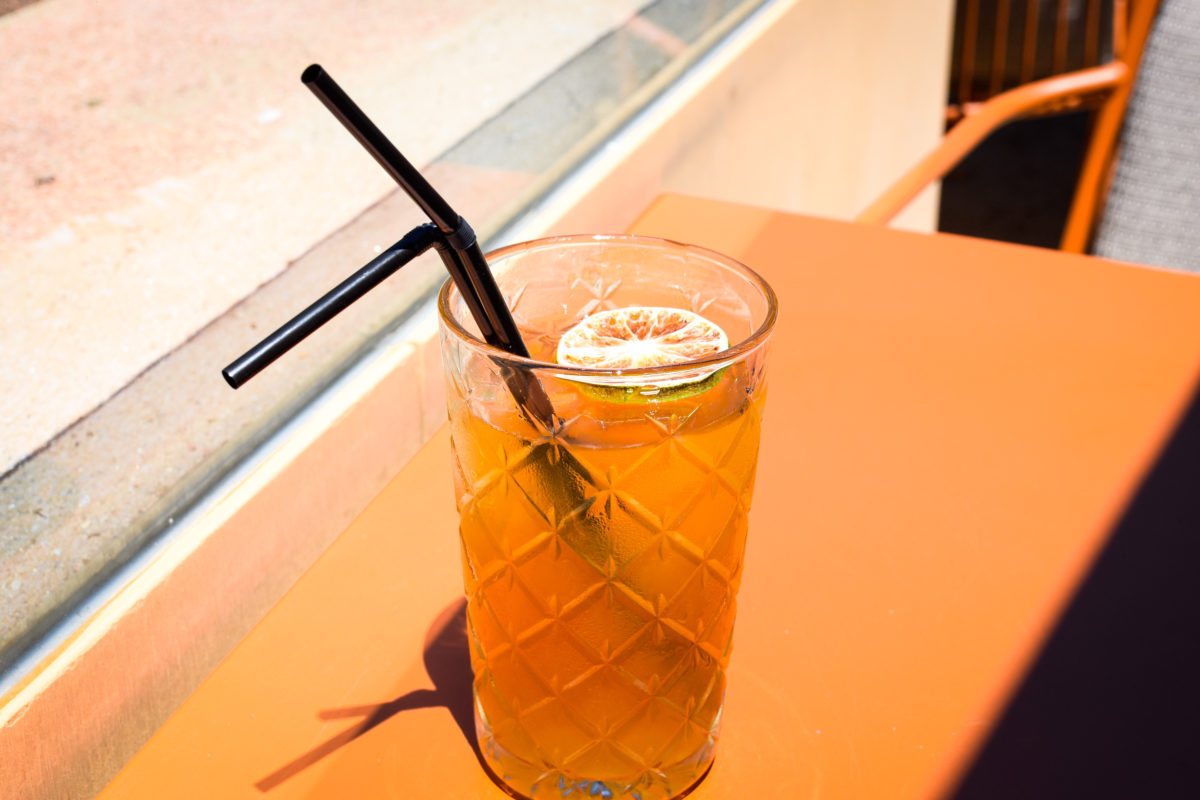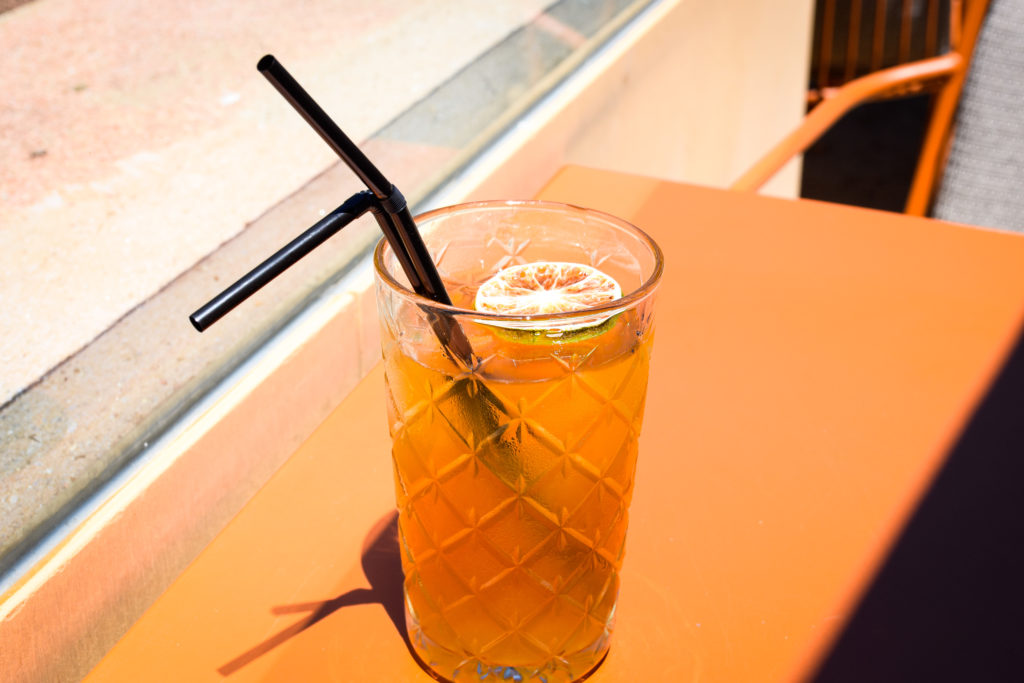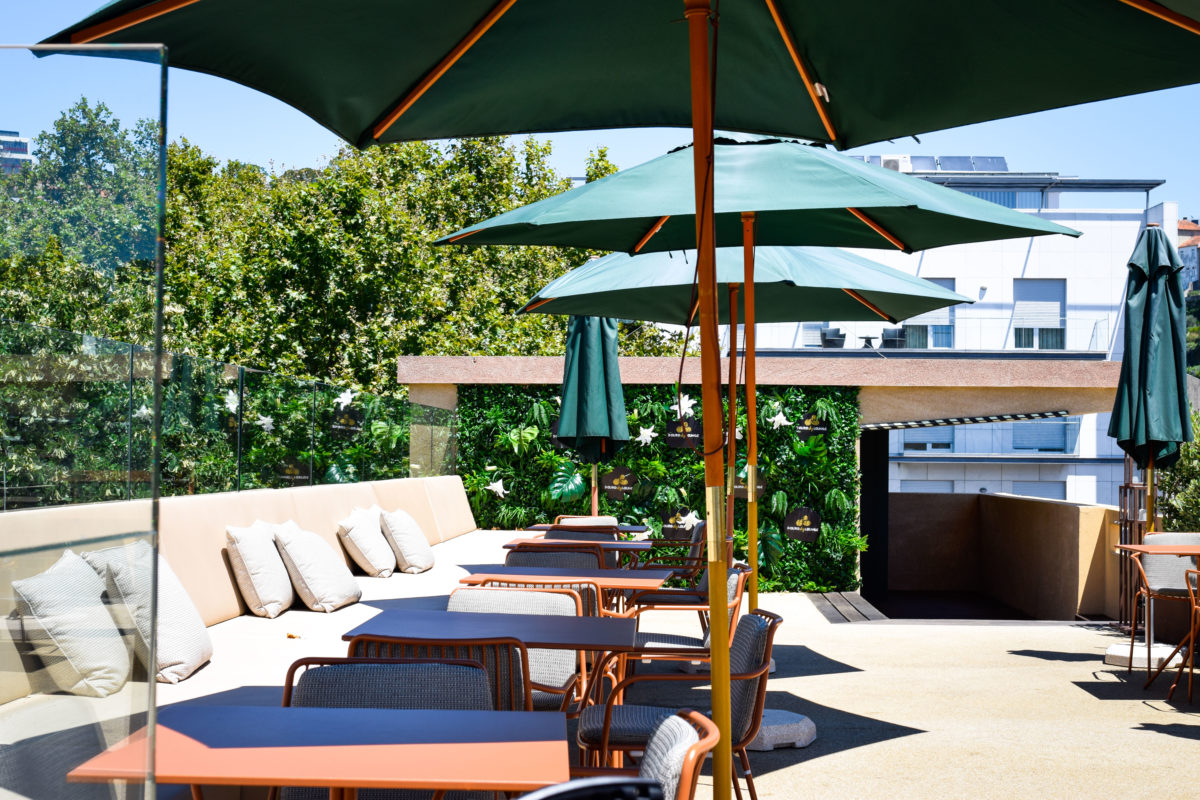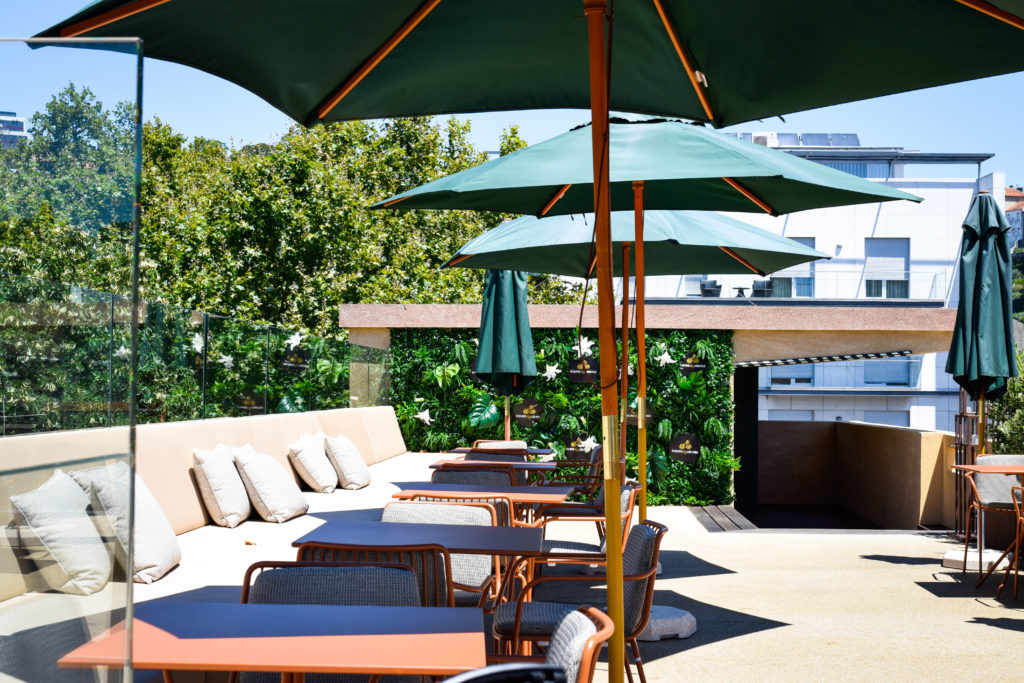 I wrote a complete guide to this wine house that you can check out here. Also, it is the oldest port tasting house in Porto (aka where Port comes from), so you MUST check this place out. You will get chocolate/crackers with your tasting as well!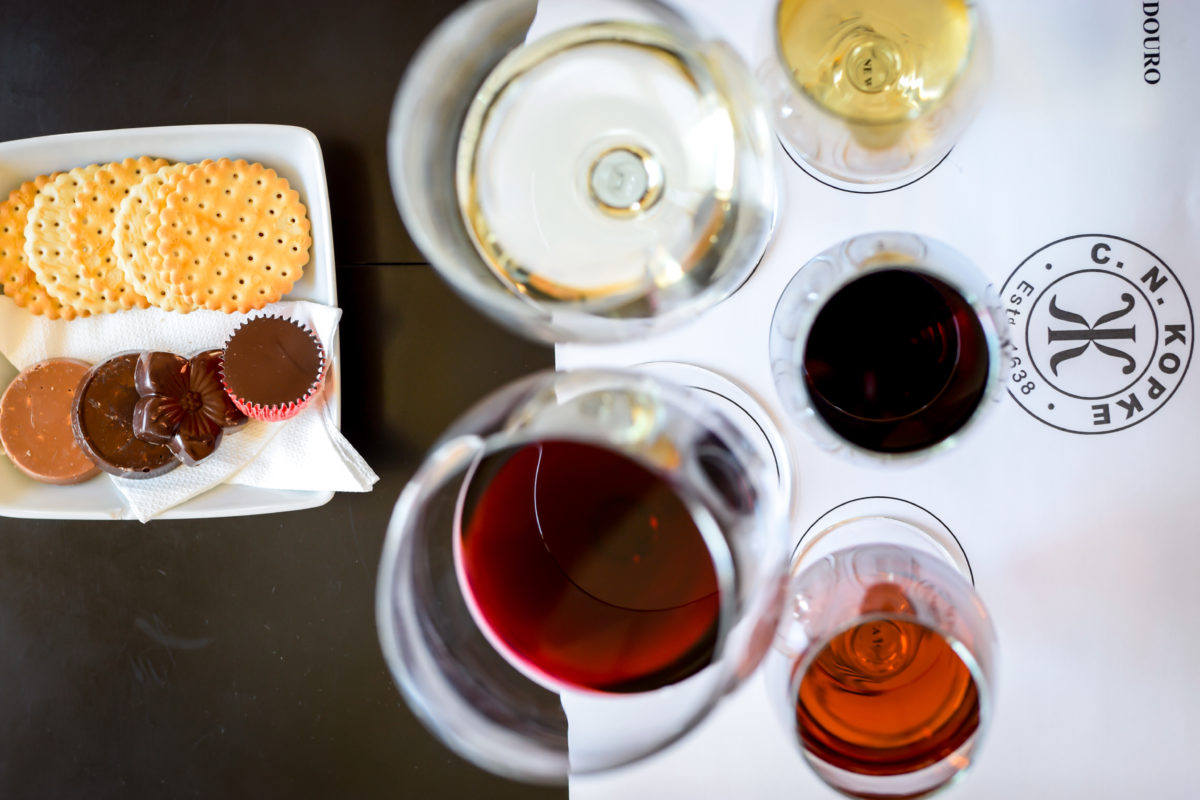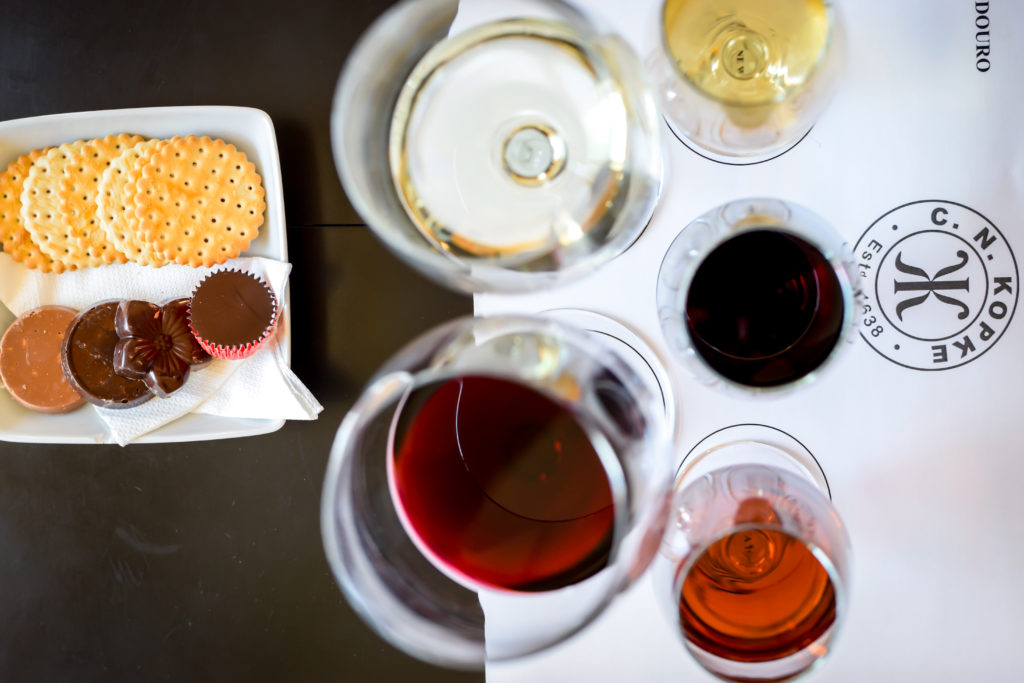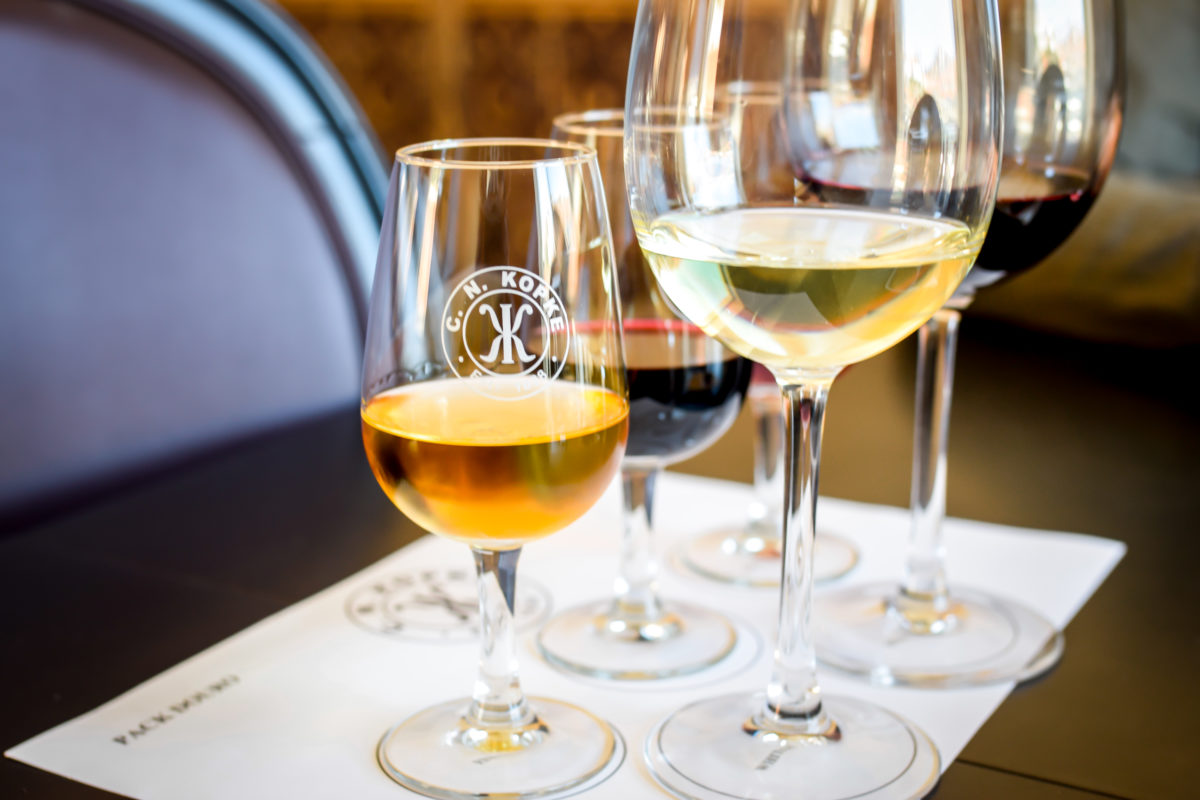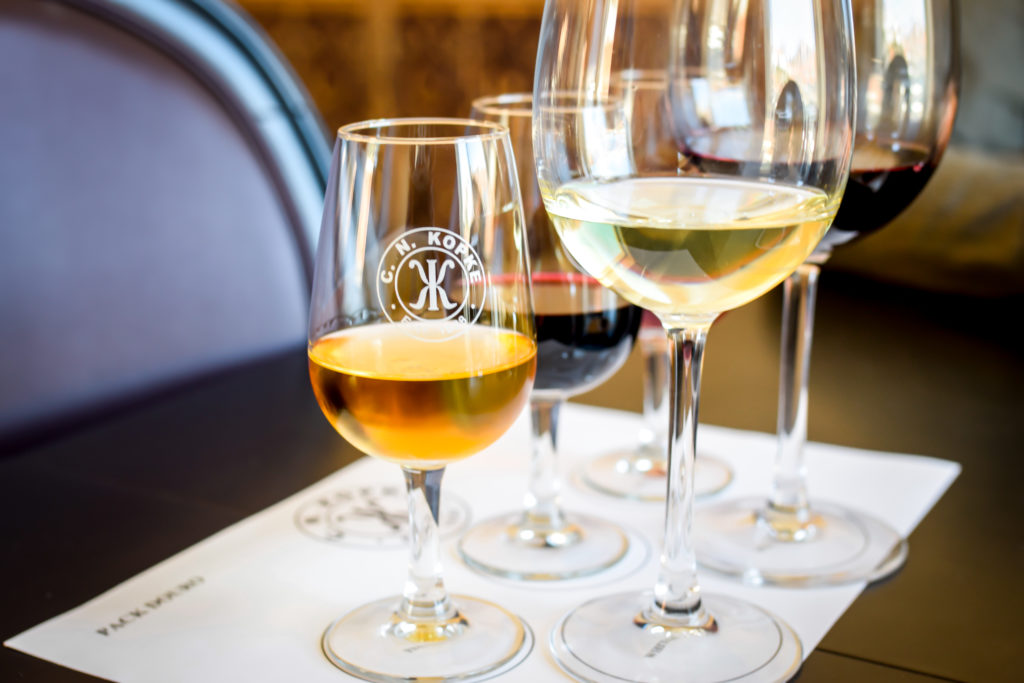 One of my friends in London told me over and over and over that we had to try a traditional Portuguese pork sandwich. Since I don't eat meat, I let my husband take care of that one. We stopped at Casa Guedes because my husband wanted a snack, not knowing anything about this place at all. But apparently, they are known for their pork knuckle sandwiches, so my husband tried one of those out. He loved it. This place is nothing that stops you in your tracks from the outside, but hey, the food is what's most important so try it out!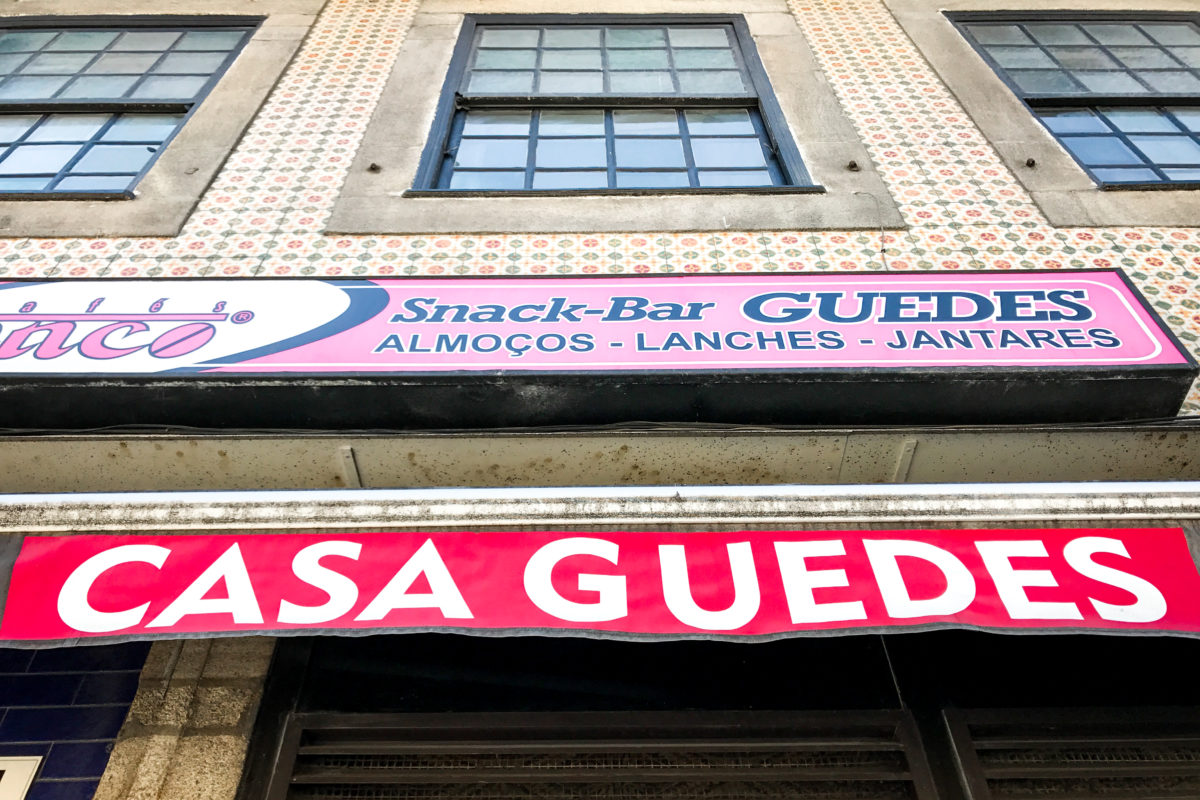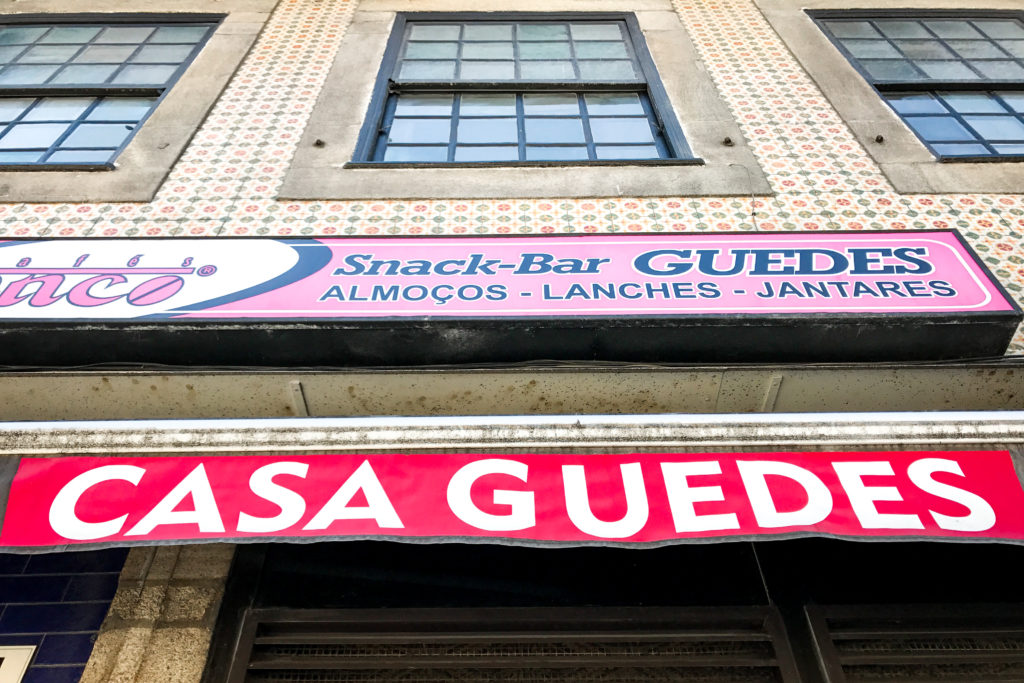 LUNCH/DINNER
What drew me to this restaurant was the stunning flower display near the entrance. I thought this place would indeed be out of our price range as it is part of the five star InterContinental Porto – Palacio das Cardosas, but I was pleasantly surprised! The menu they had on display listed meals that were on the higher end of reasonable, but still within what we were willing to pay. The service was fantastic, space is beautiful, and it is the perfect place for people watching haha!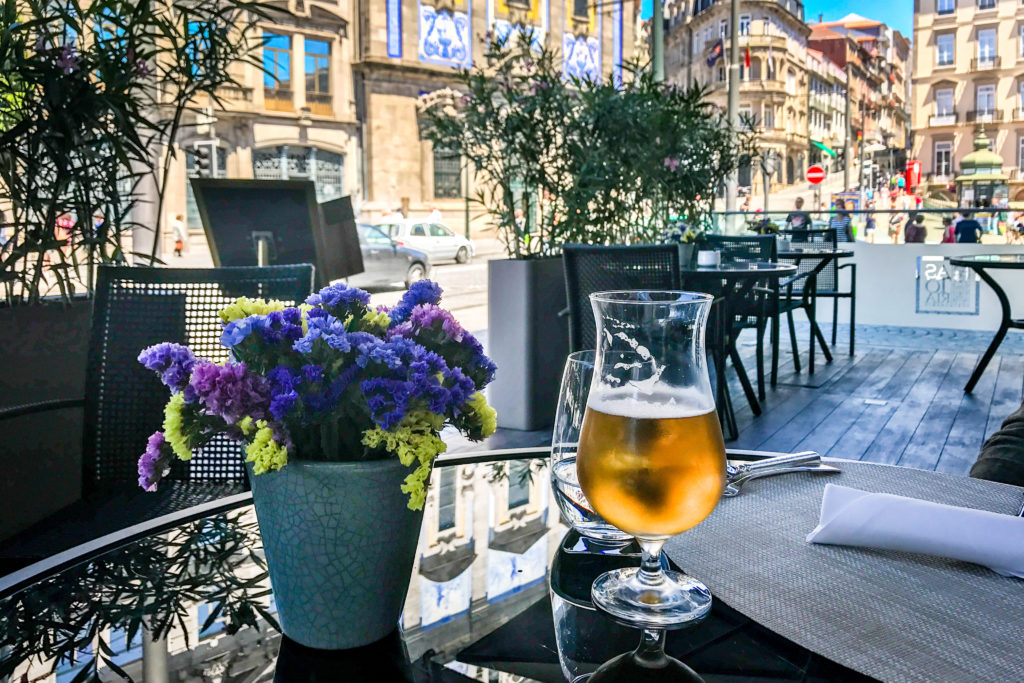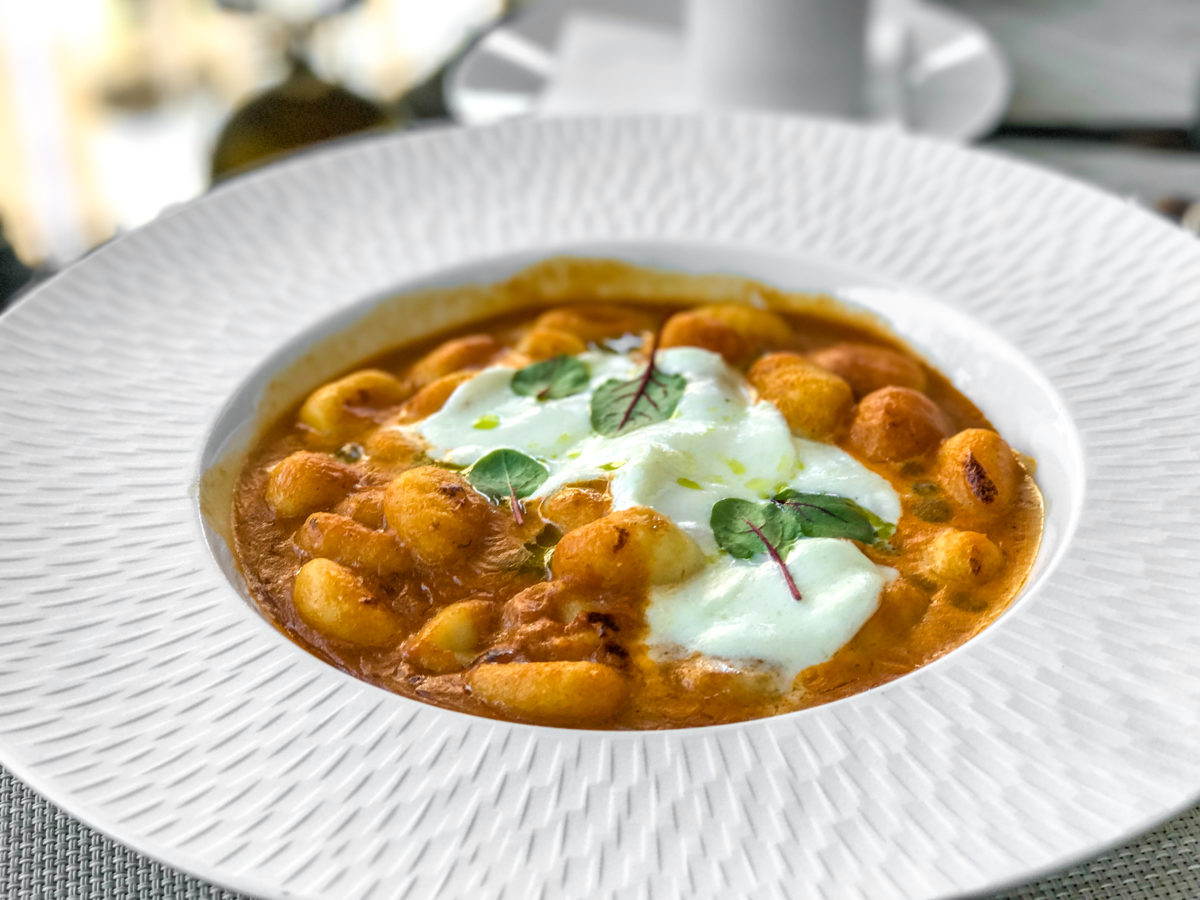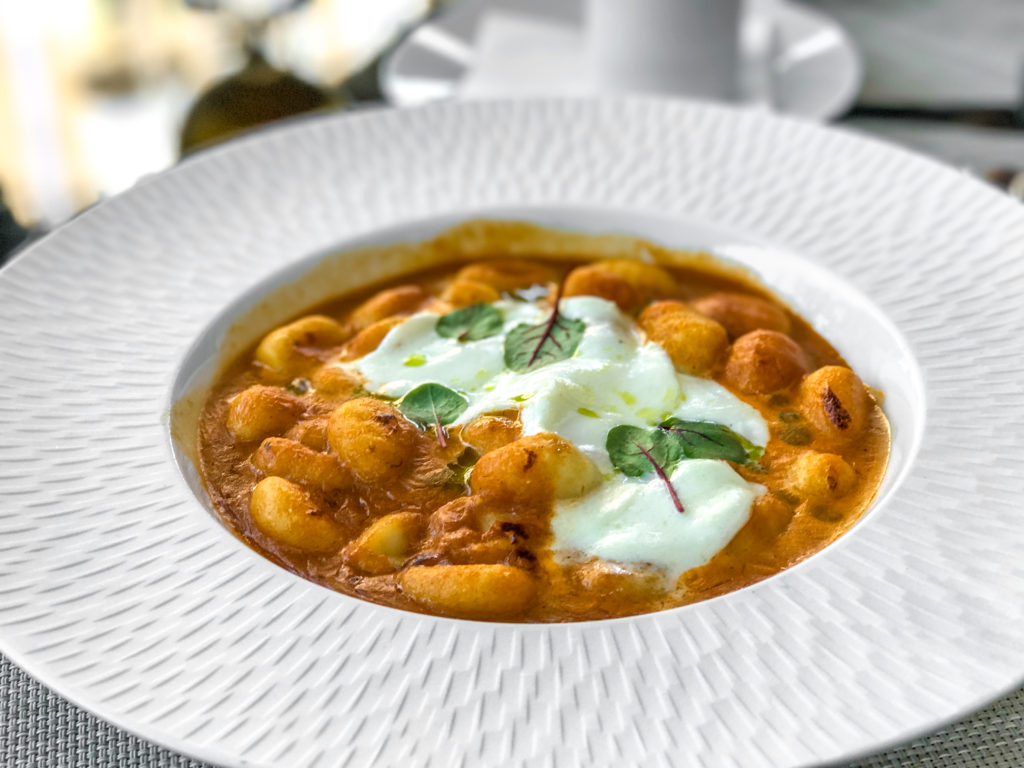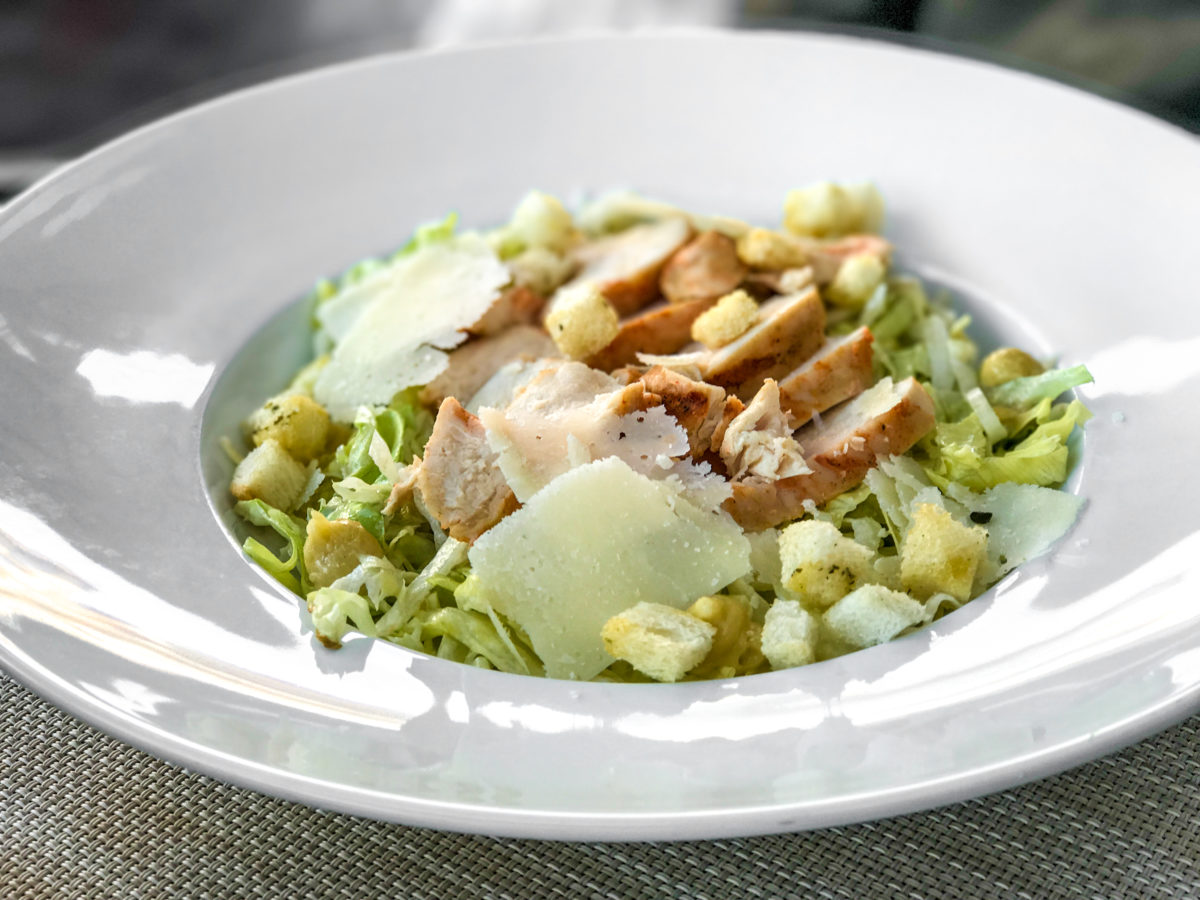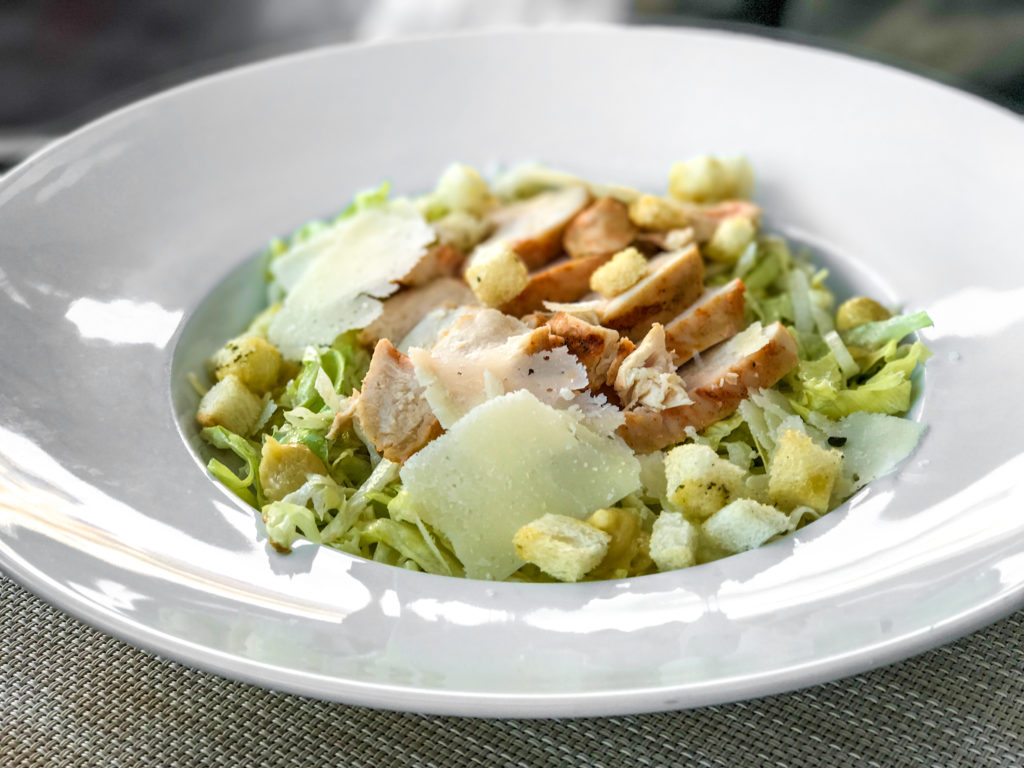 Yes that's right. We found ourselves eating Indian food in Porto, Portugal because helllooo we have to eat Indian food in every country we visit! You can check out my international Indian food guide here! So, if you want to eat at Mendi, I highly recommend making a reservation because the demand to eat here is high. We went right at the start of dinner service so they were able to squeeze us in and I'm so happy that they did! The food was delicious, the lasses were refreshing, and the ambiance here is great! Check it out.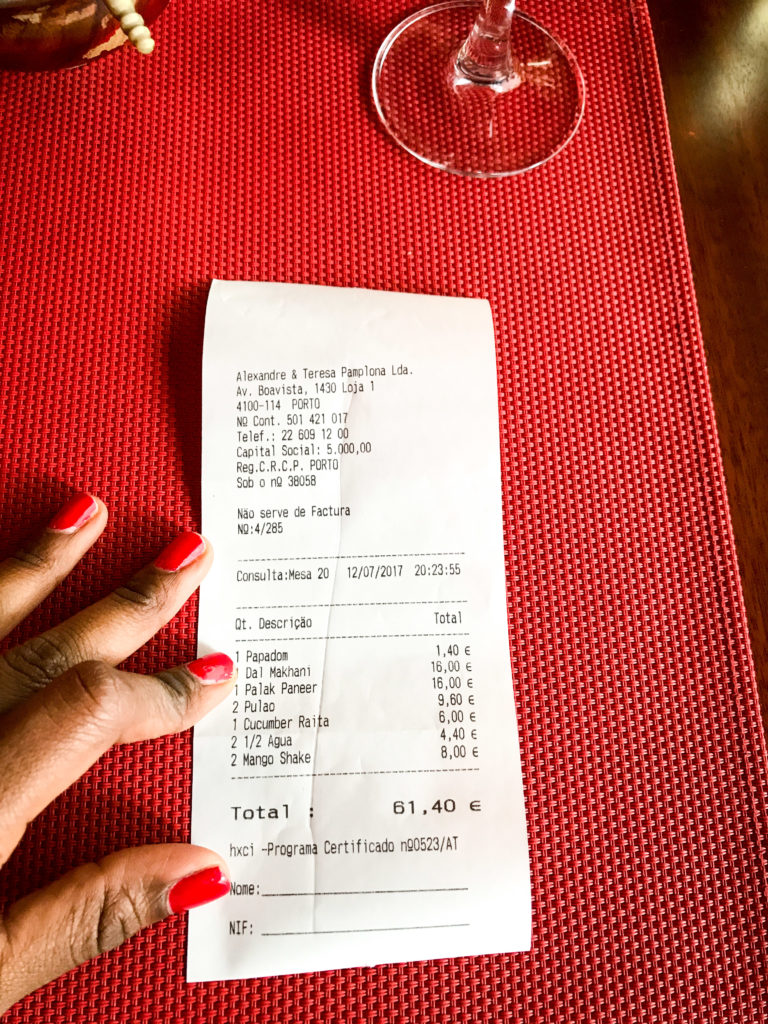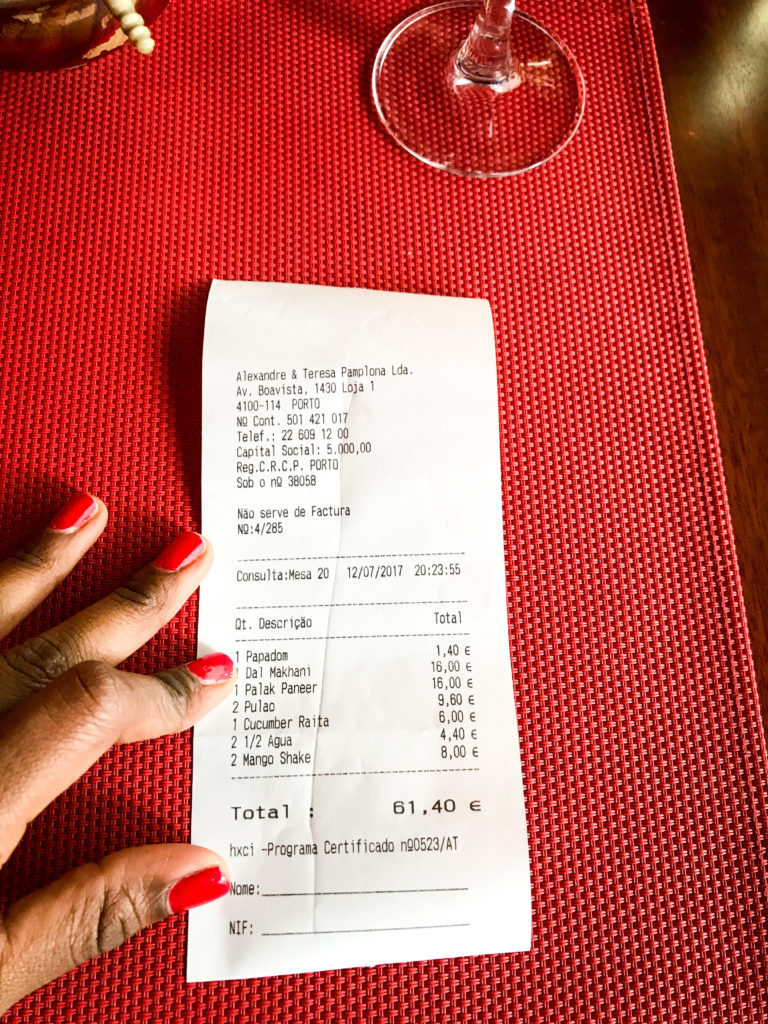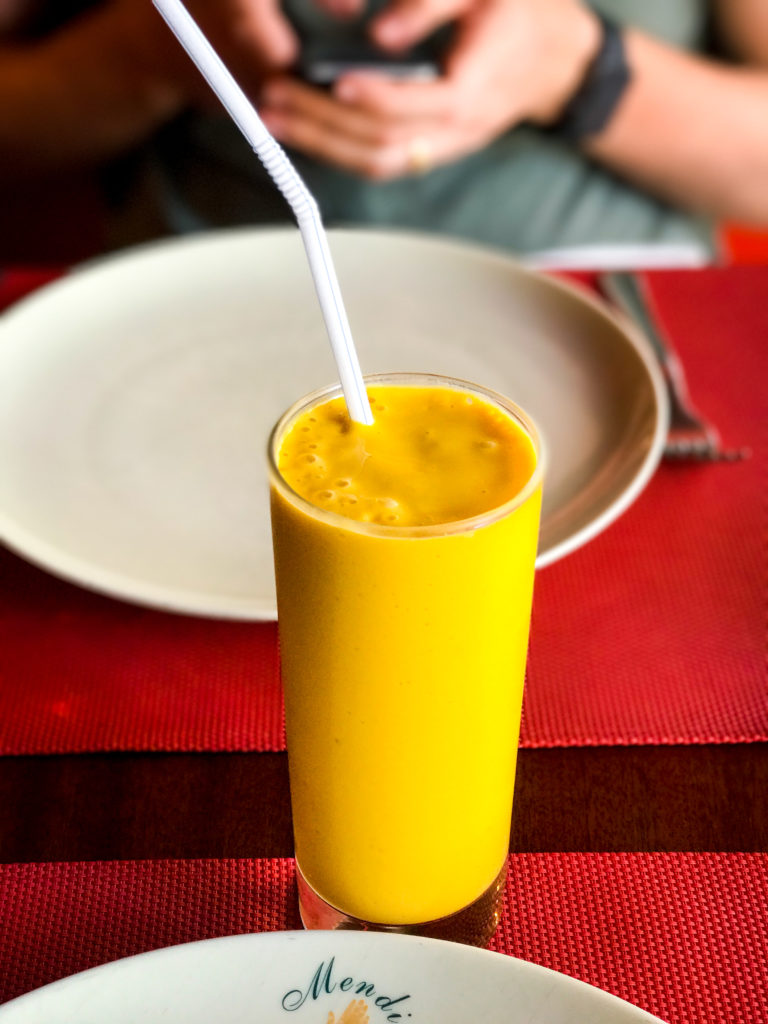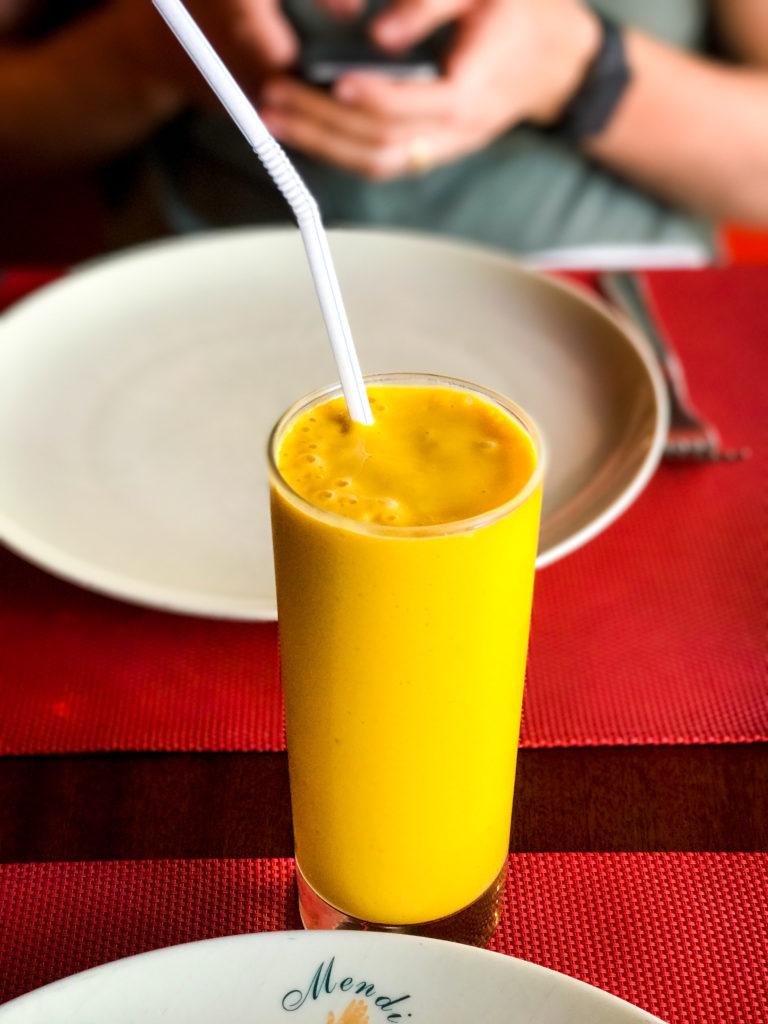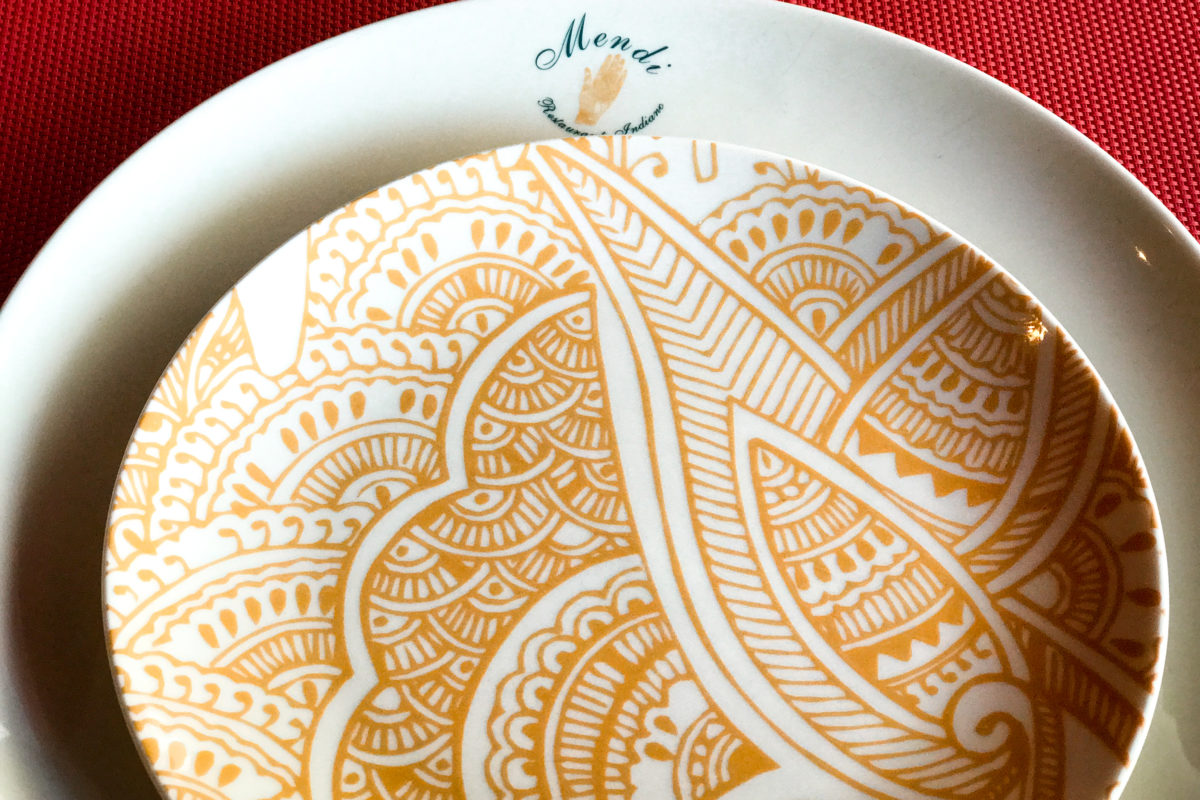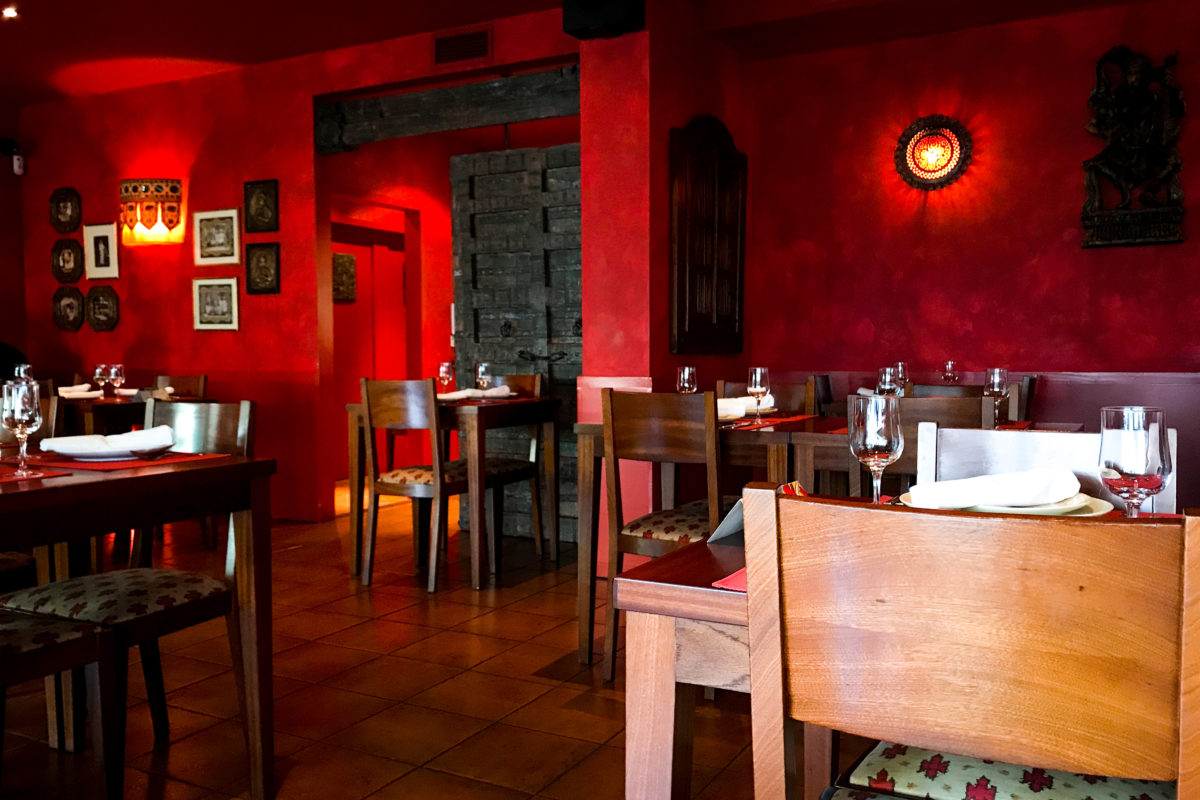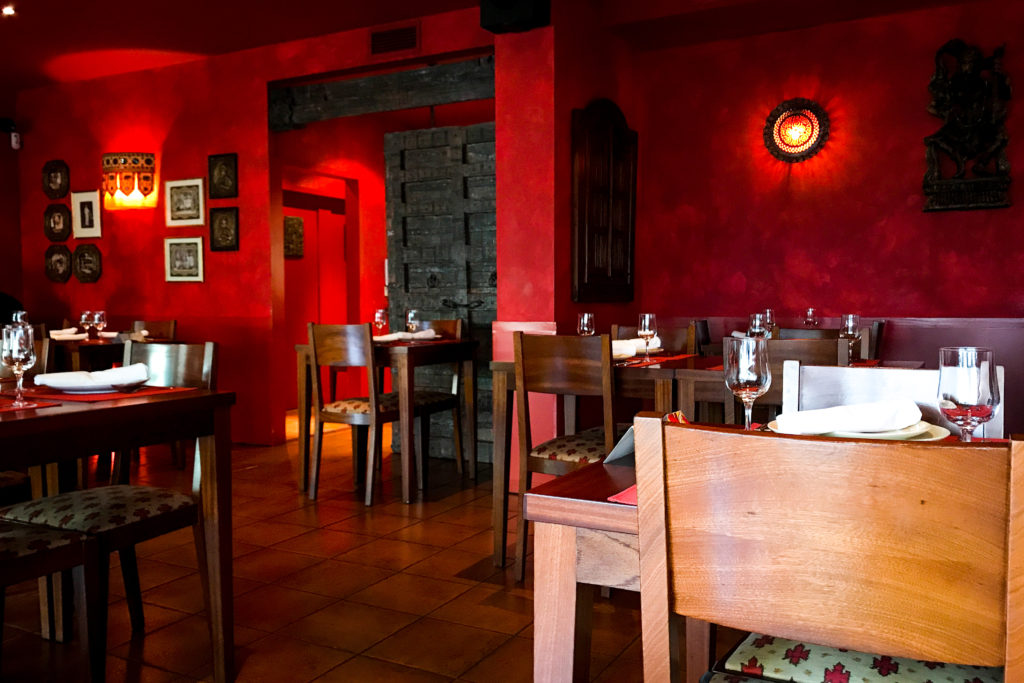 Looking for a good burger and maybe some extra creamy, Nutella crepes for dessert? This is the place to go! We went here after a long day of exploring aka we wanted ALL the carbs. My soup and burger were delicious, and I honestly am salivating just thinking about that meal right now. Hubster loved his meaty burger as well.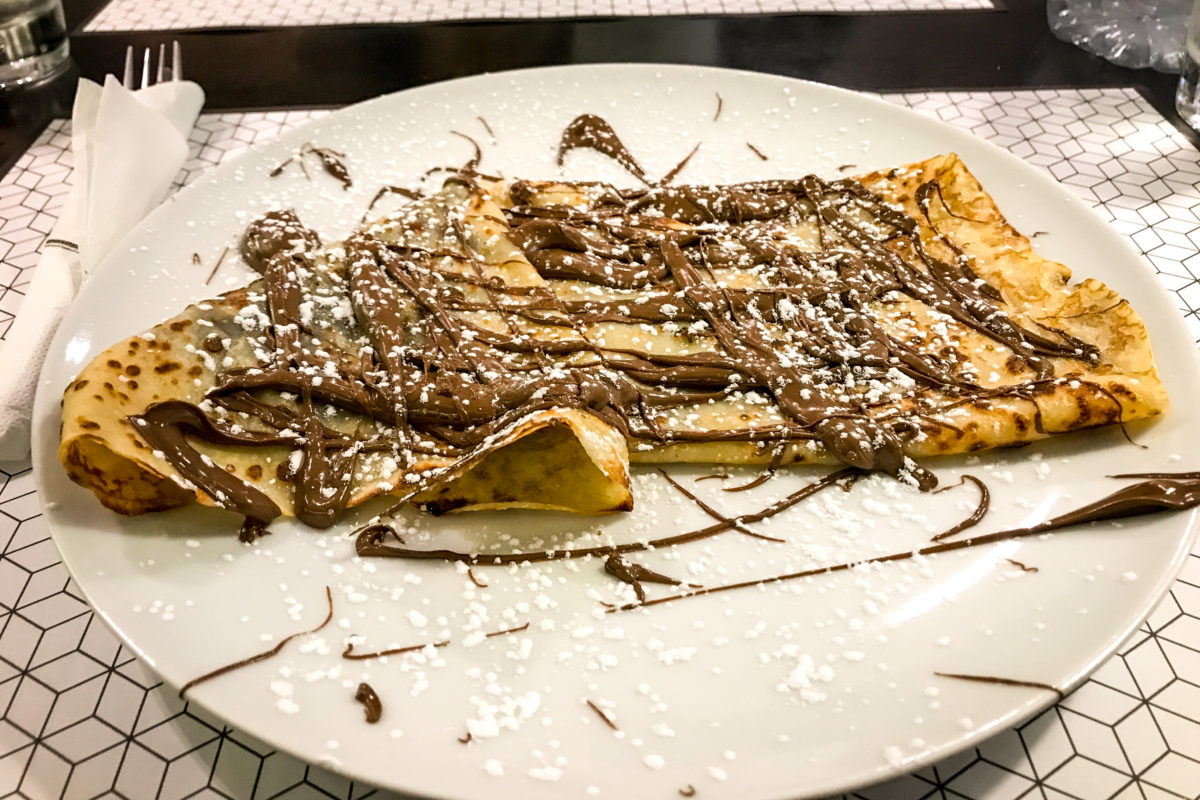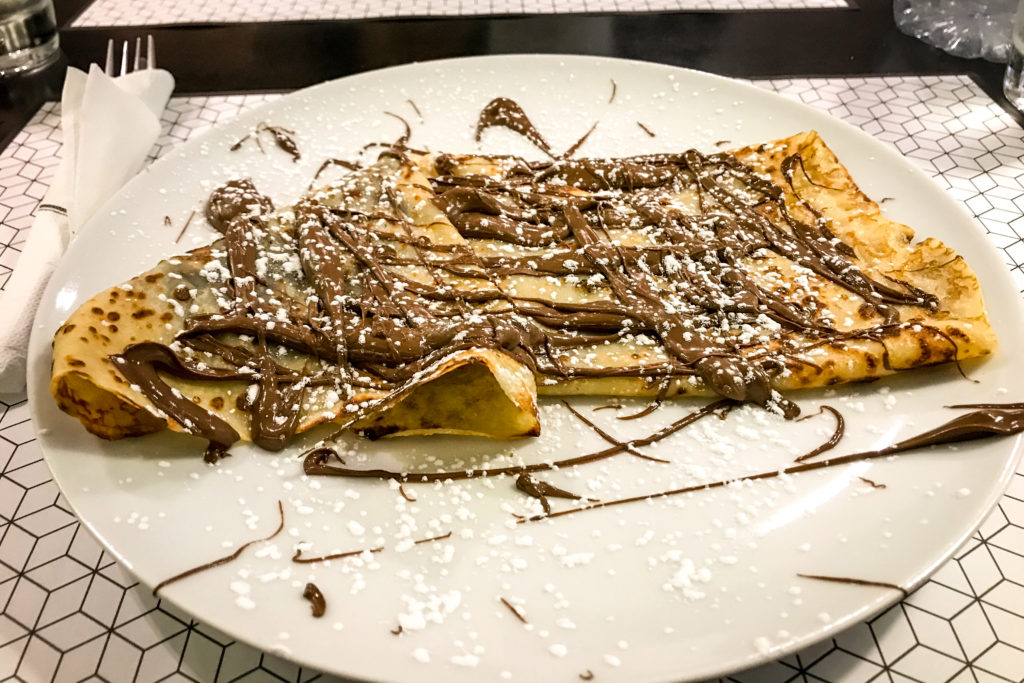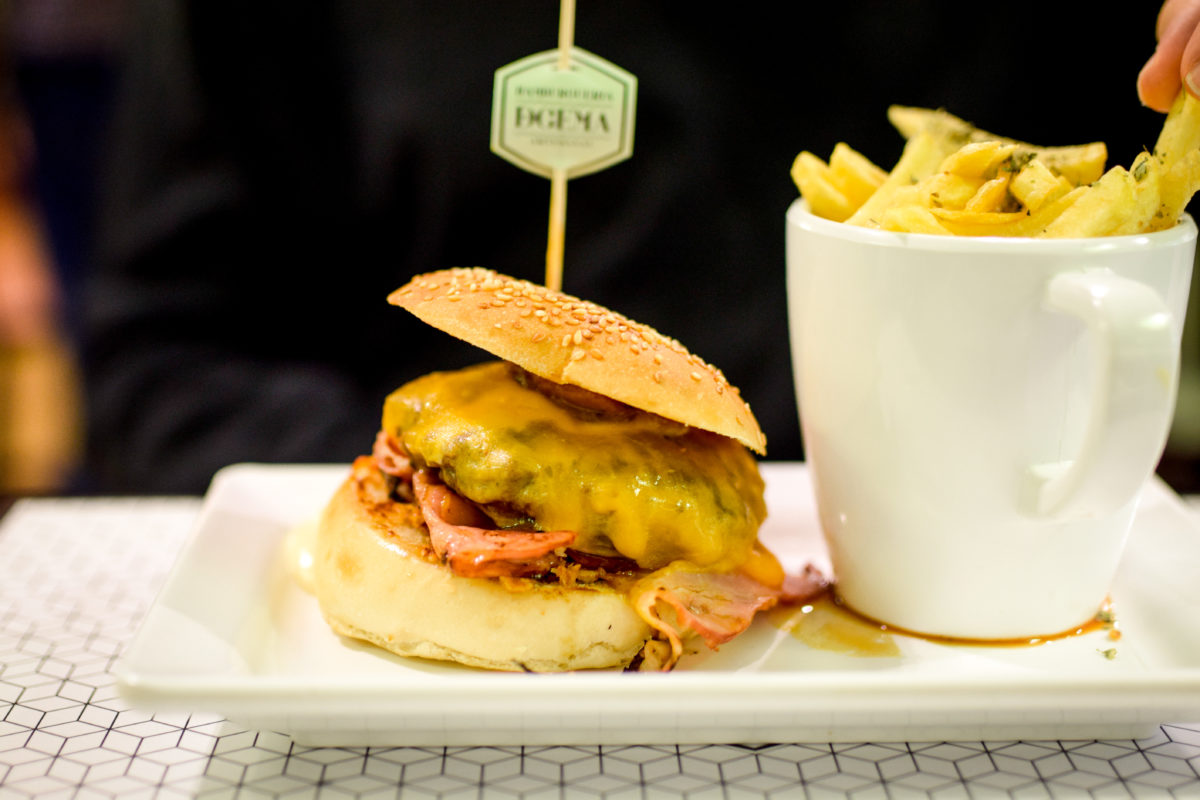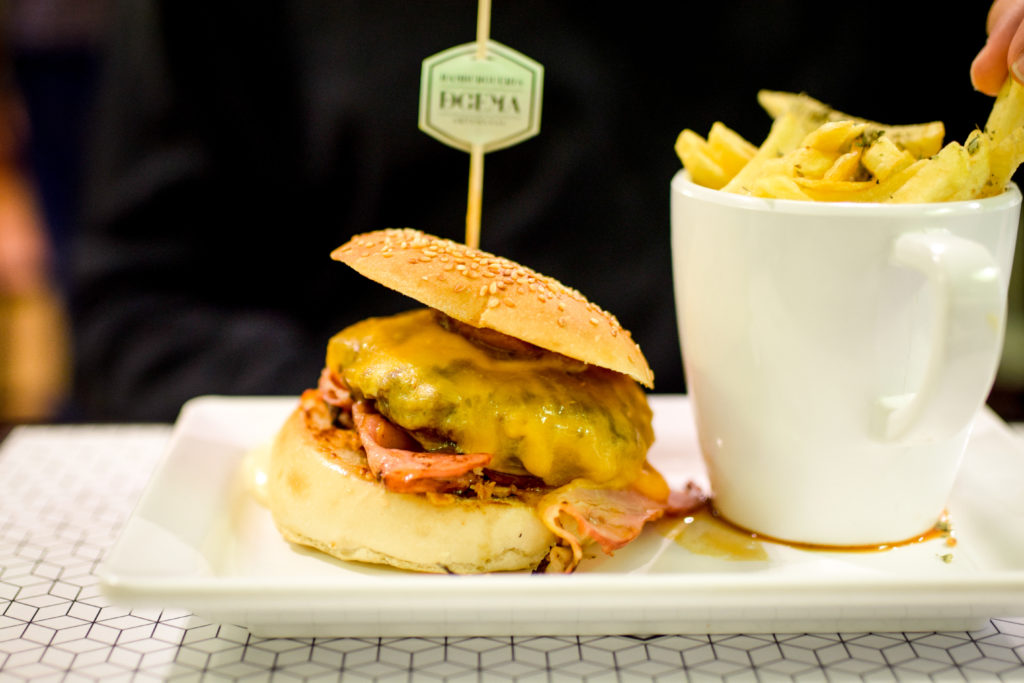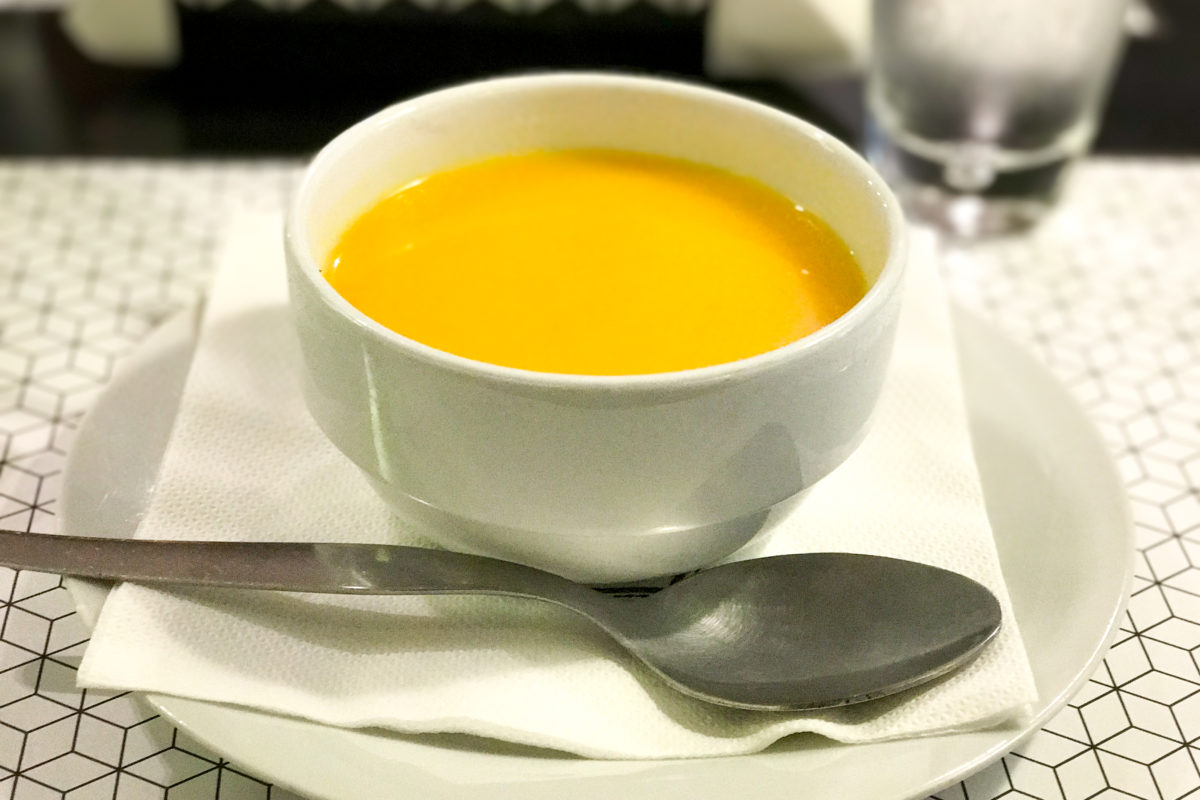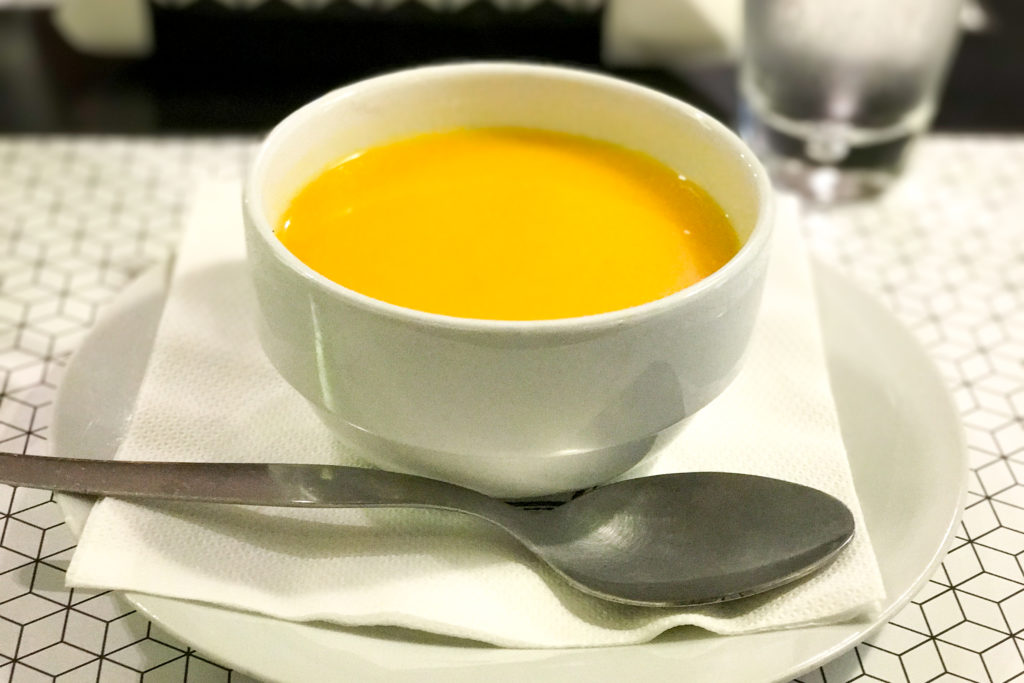 I don't know what it is about walking miles in a day that makes us go crazy for a burger, but it is what it is. We went to Bugo Art Burgers with maaaajor hanger (anger + hungry), and I'm happy to say that we left with big smiles on our faces. The burgers are unique, flavorful, and filling. You can check out their full menu on their website.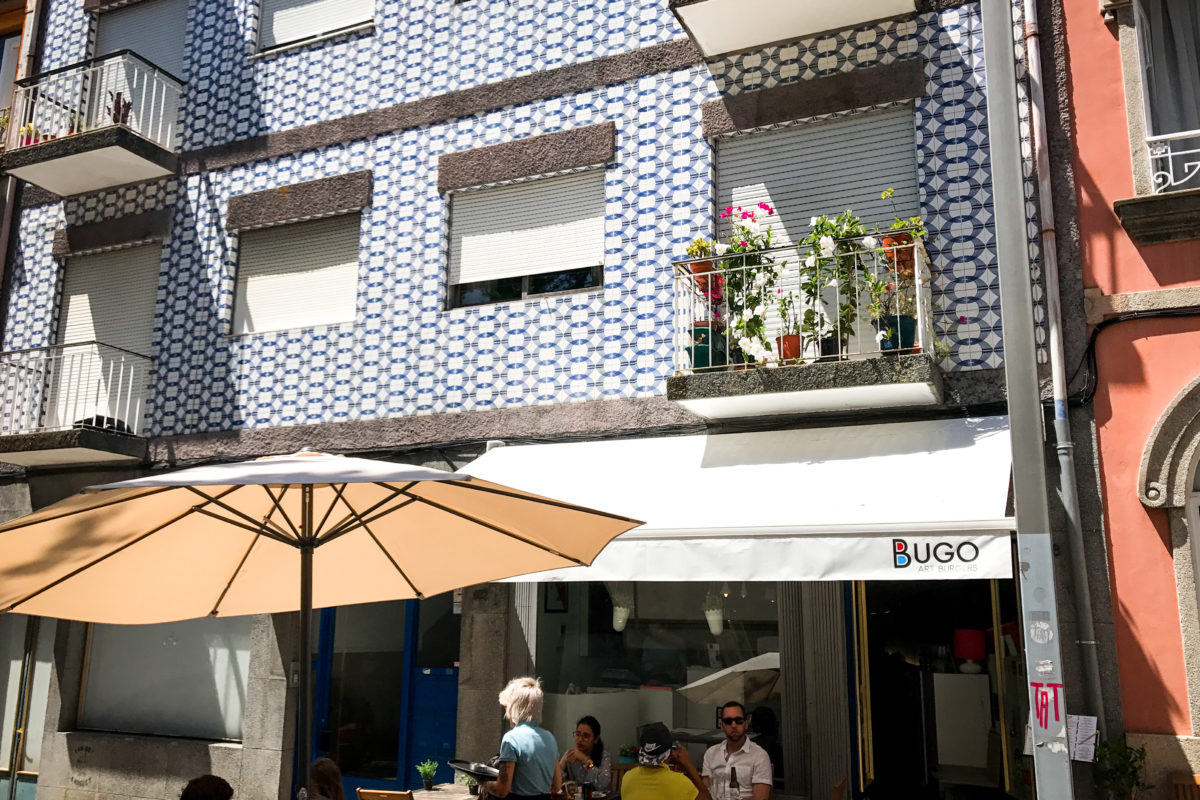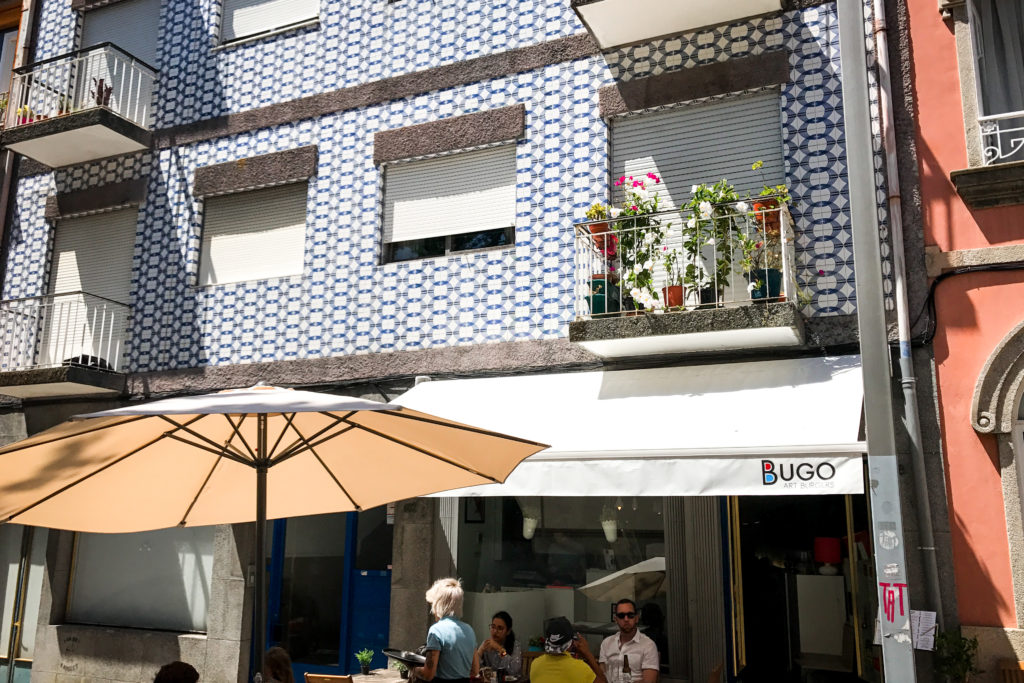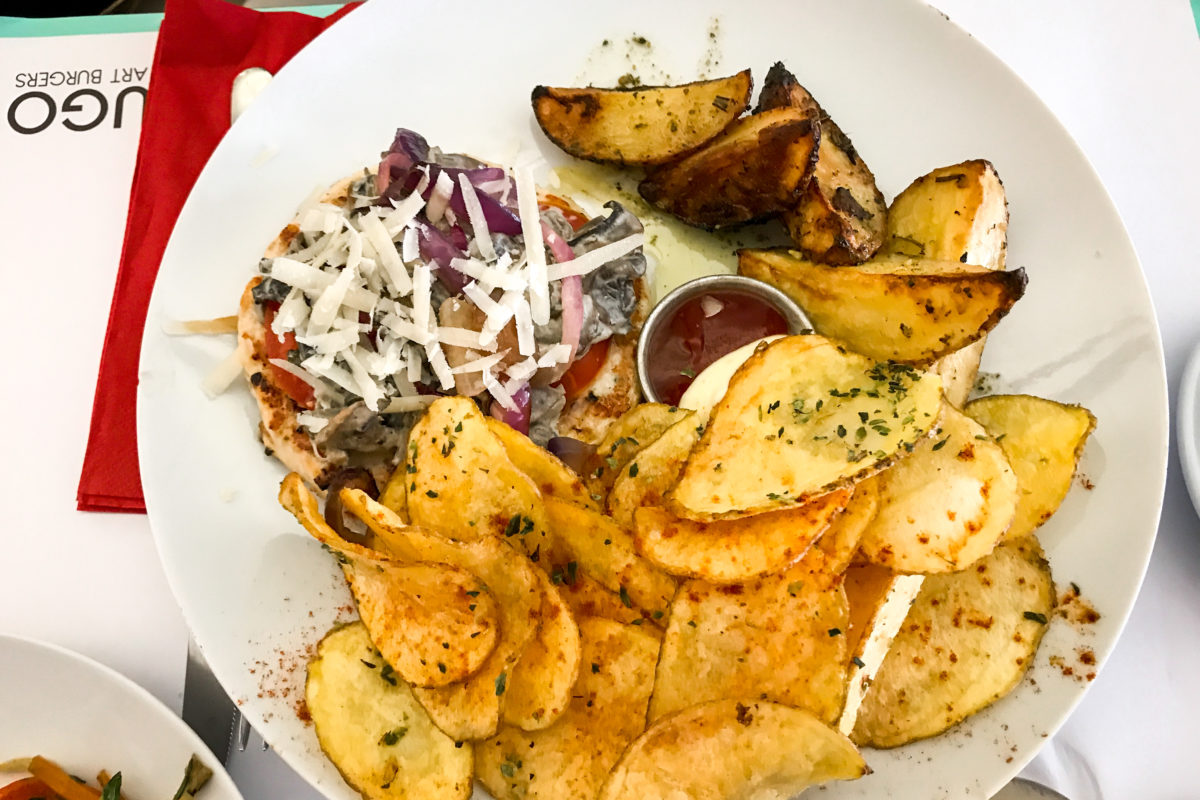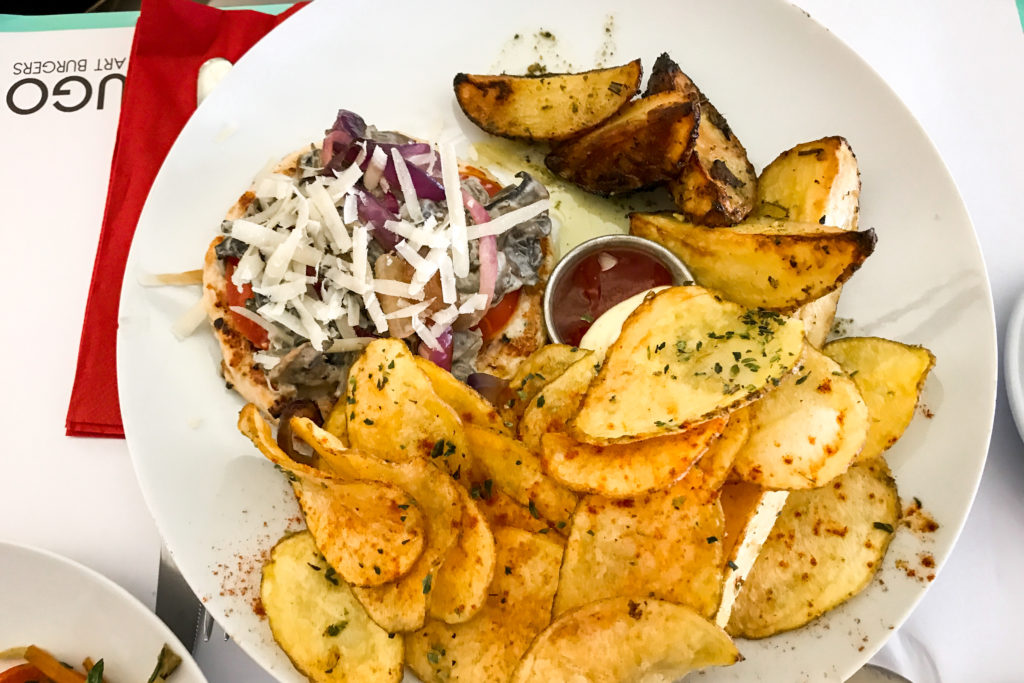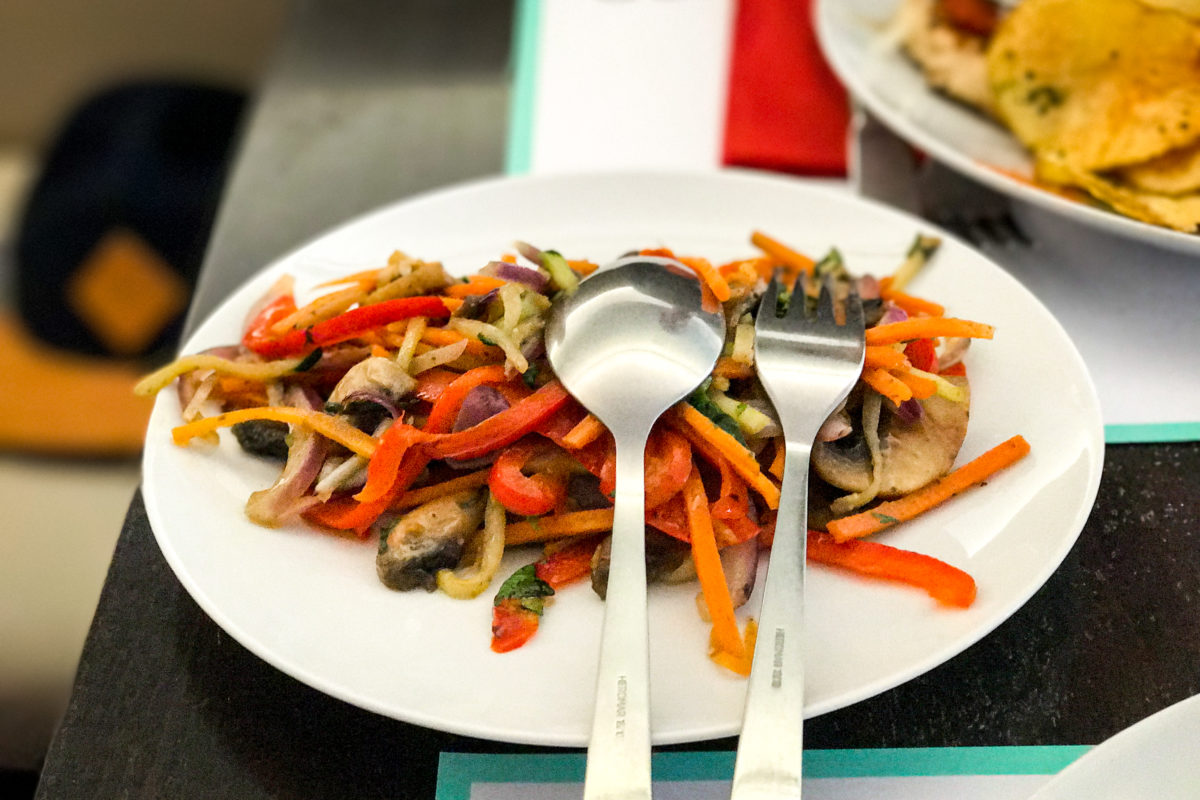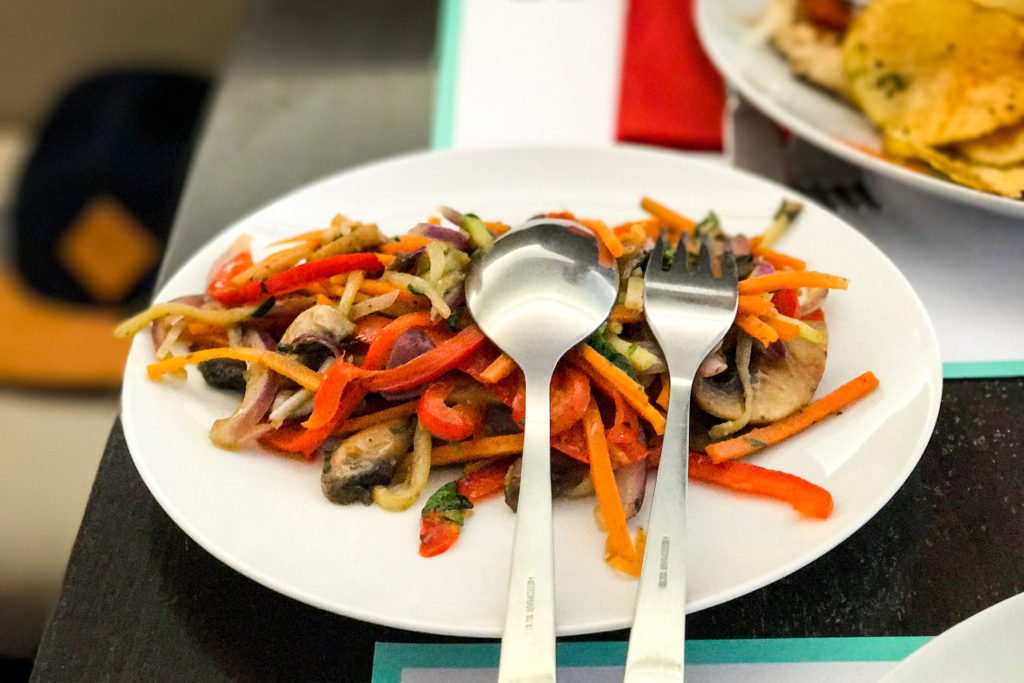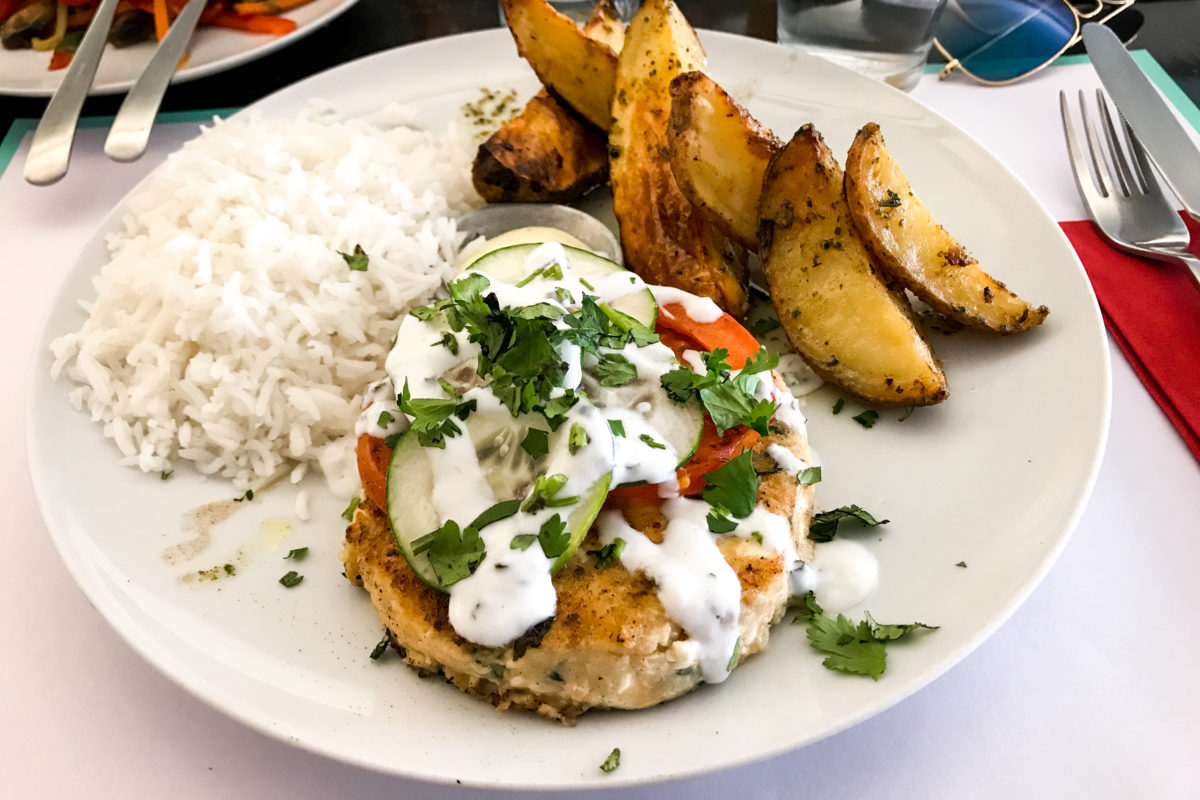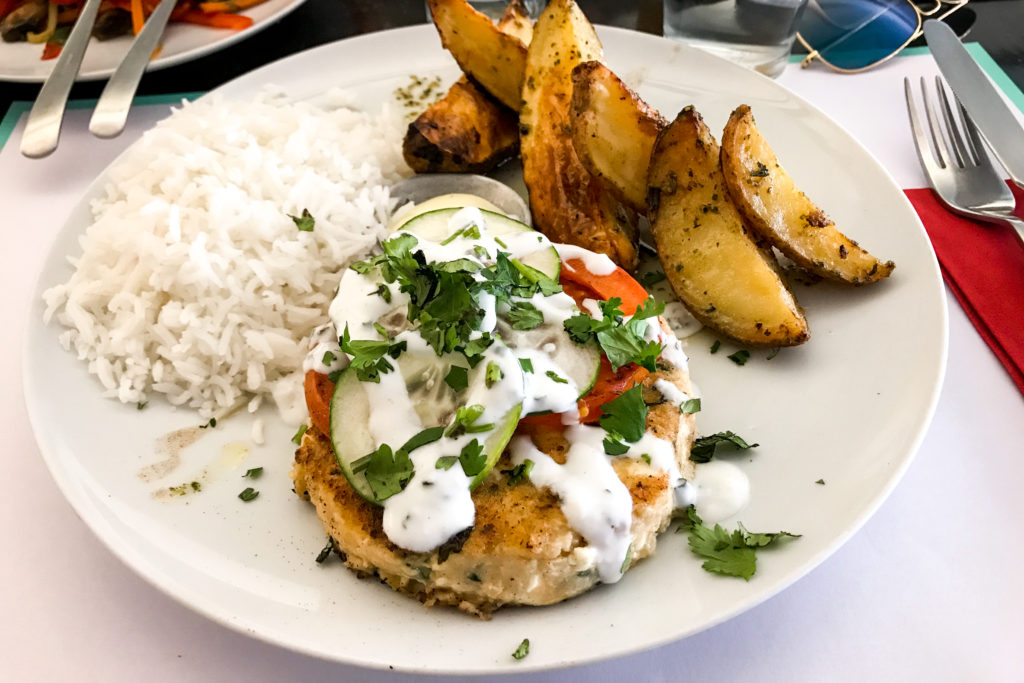 As soon as we landed in Porto, we were so hungry. We walked down the street from our hotel until we found this ramen restaurant. It was surprisingly packed for a Tuesday, but thankfully they are open until 11 pm! We were seated at the bar and ordered our food right away. I ordered the Shoyu Veggie Ramen and hubster ordered the Tantan Ramen. Dinner for the both of us totaled less than 25 euros so I'd say that was a deal! Check this highly-ranked and very popular place out while you're in Porto. You can check out the menu here.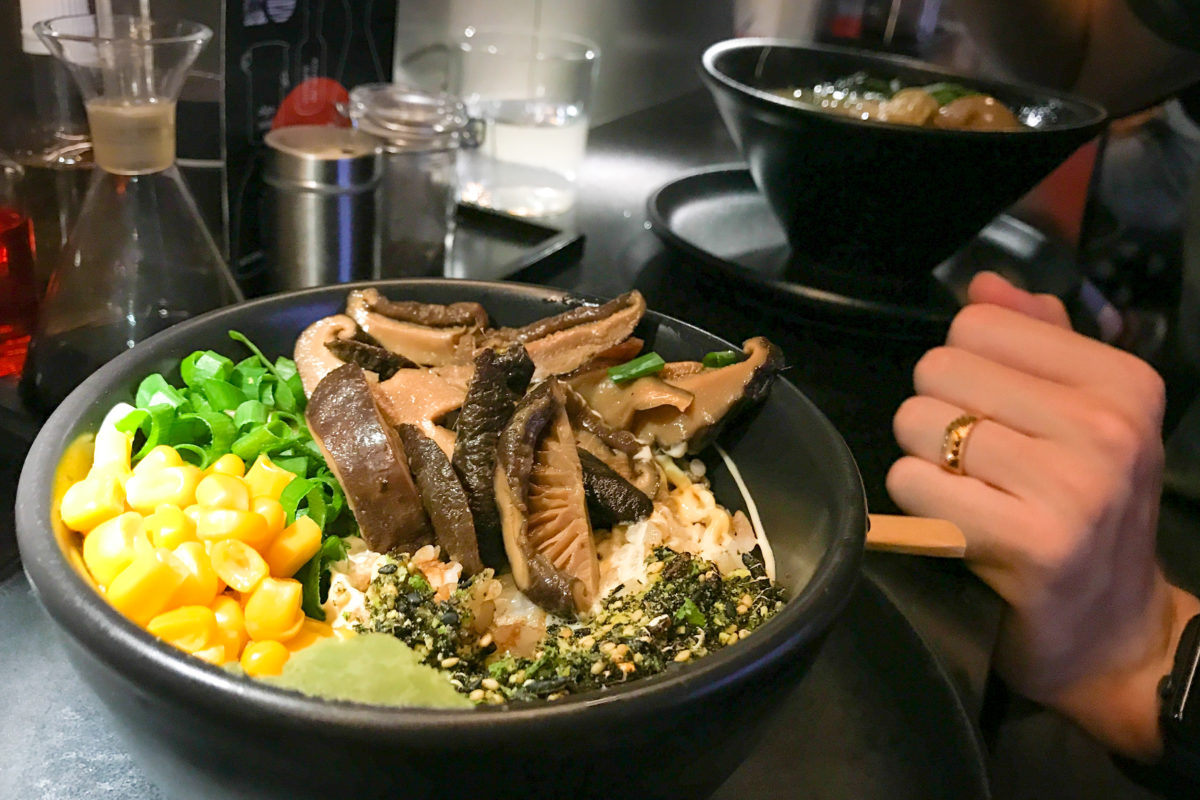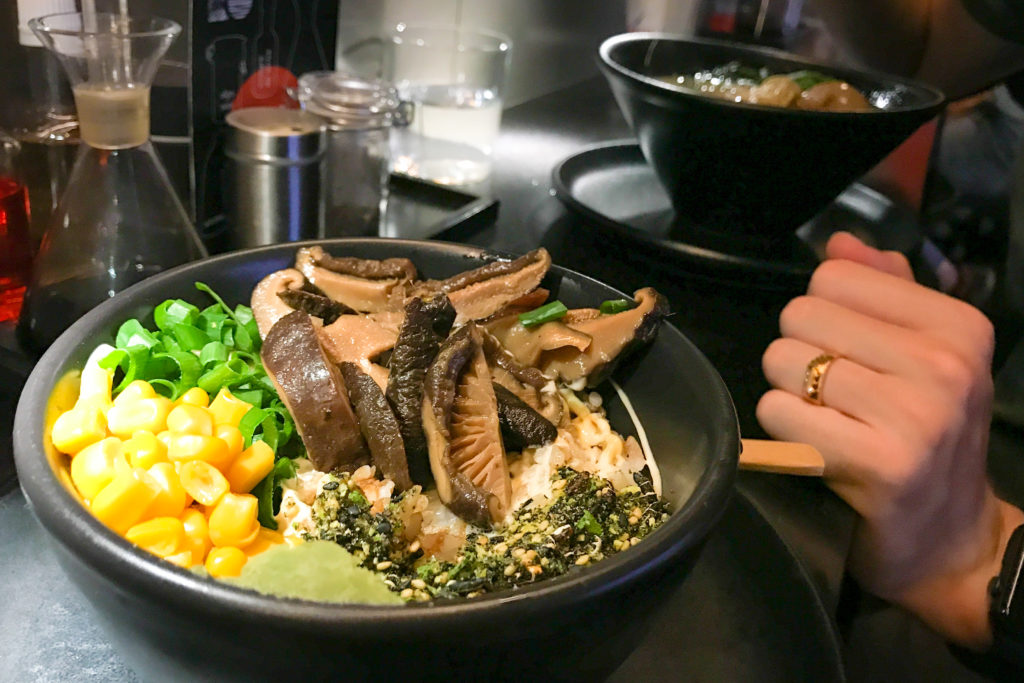 BRUNCH
This was my favorite brunch place we went to in Porto! The line gets long quickly, so I encourage you to head on over there earlier than later! We ordered food ranging from acai bowls to avocado toast to eggs! We are a 'fill up big for breakfast and then have smaller meals throughout the day' sort of family. Everything was delicious, and the service was excellent. I especially recommend the fresh juice and coffee! Check out their Instagram here.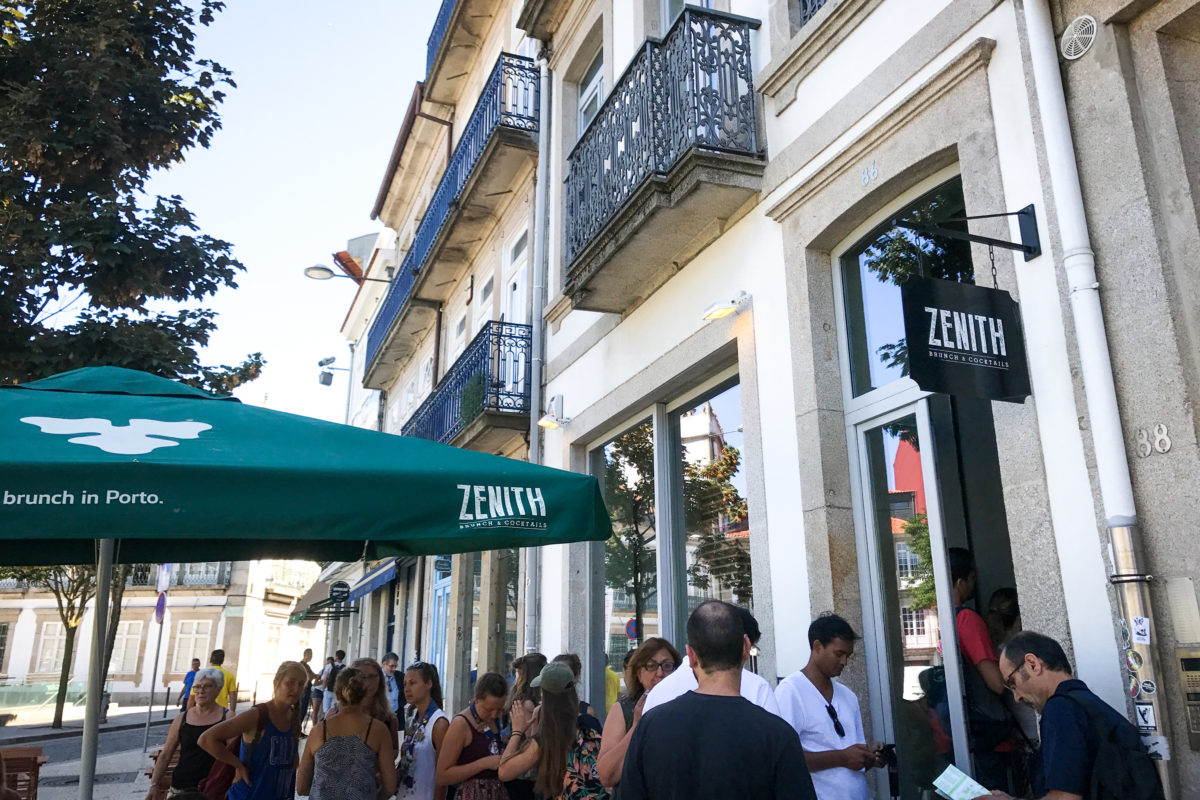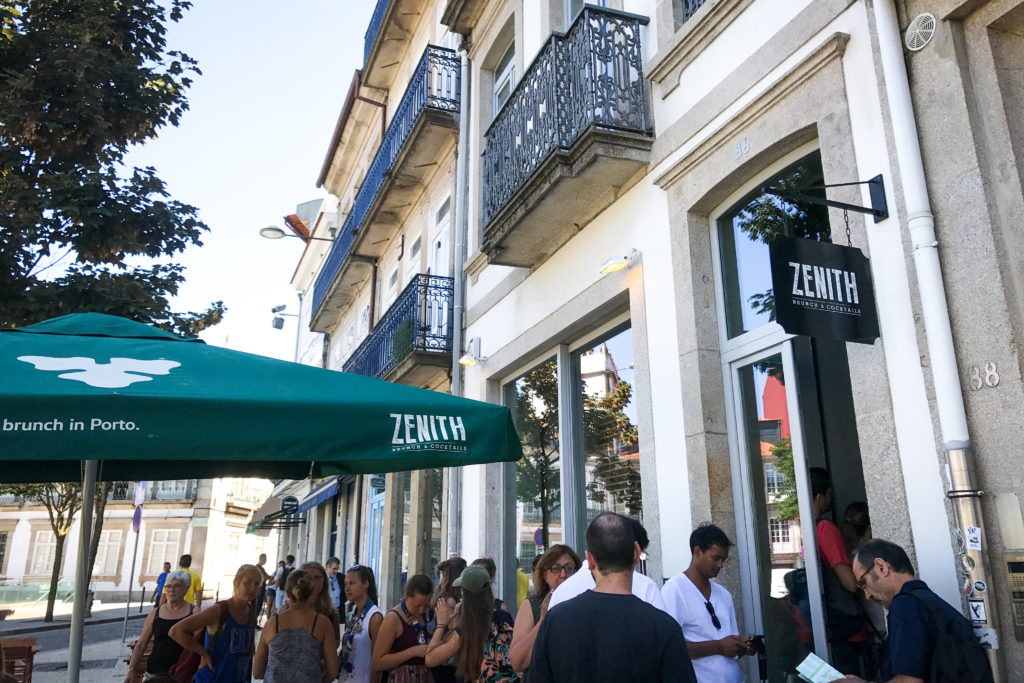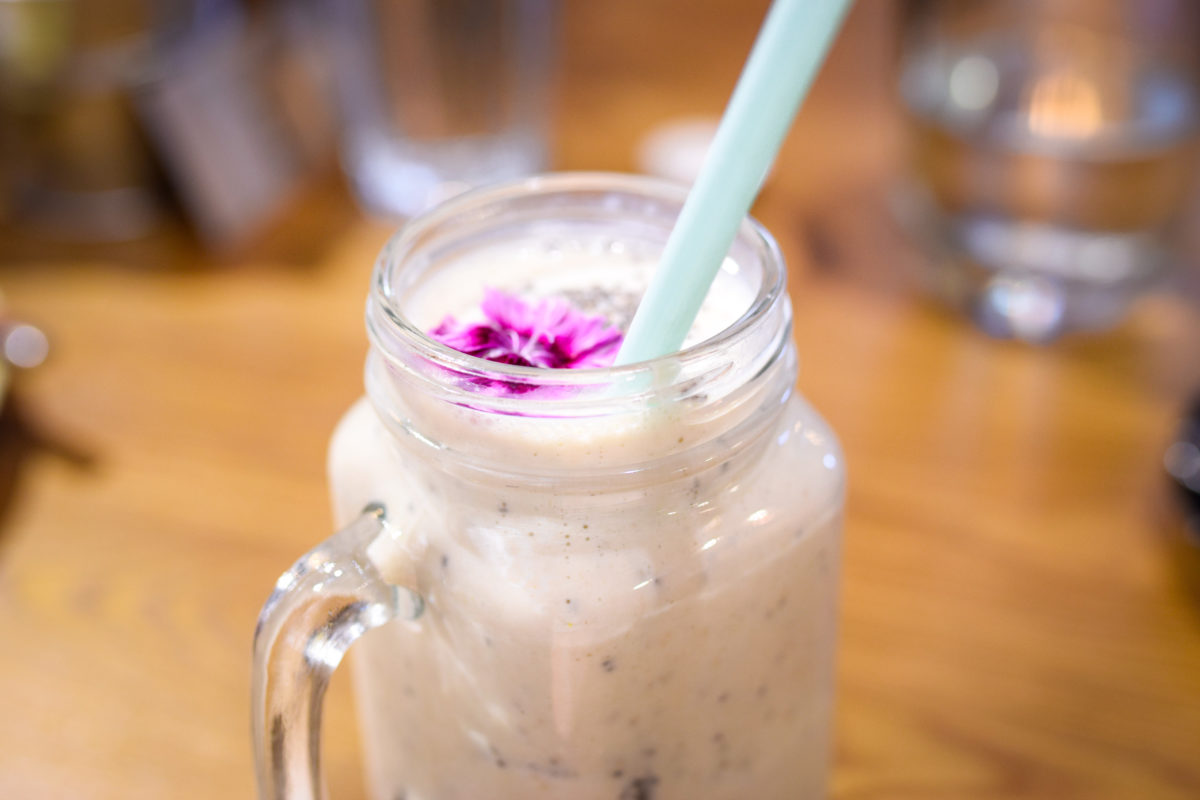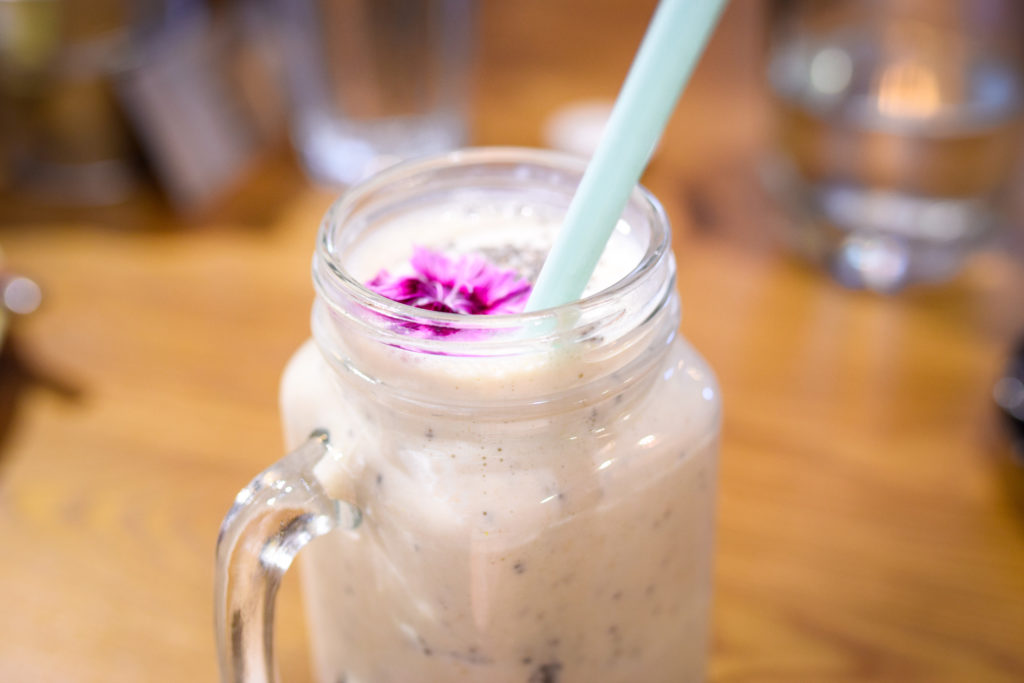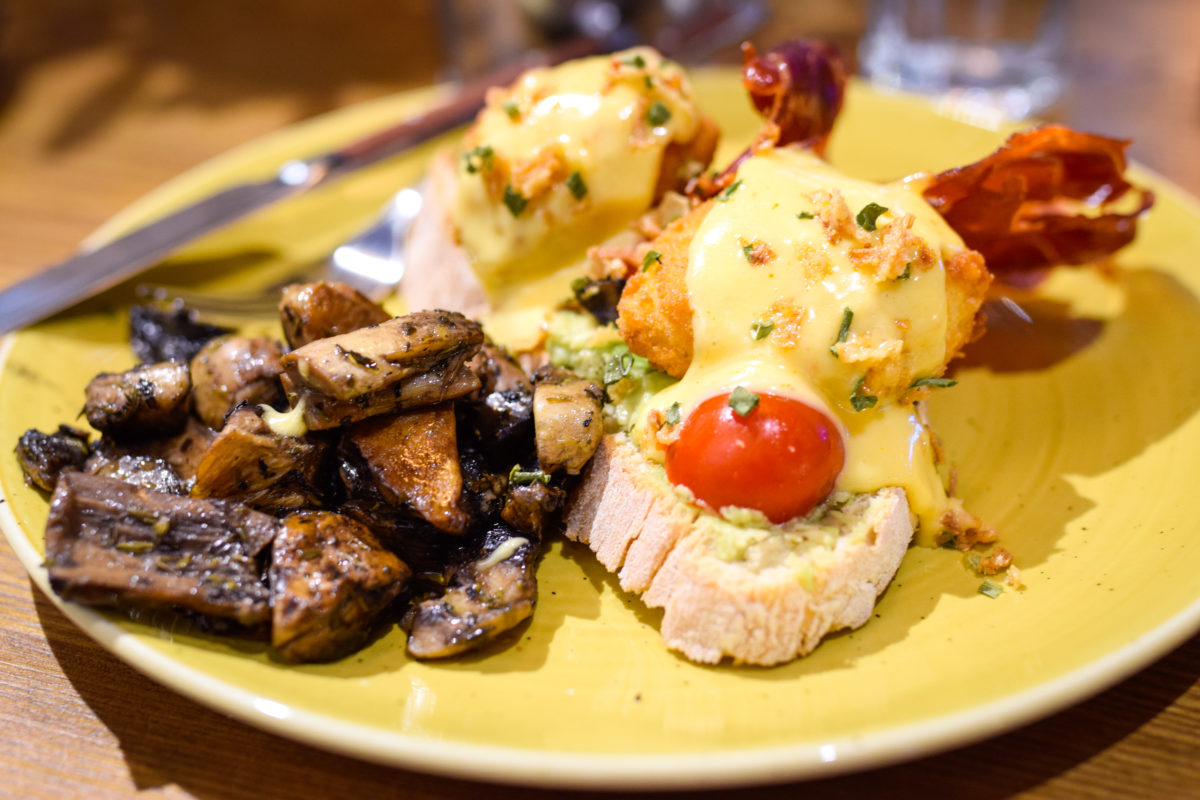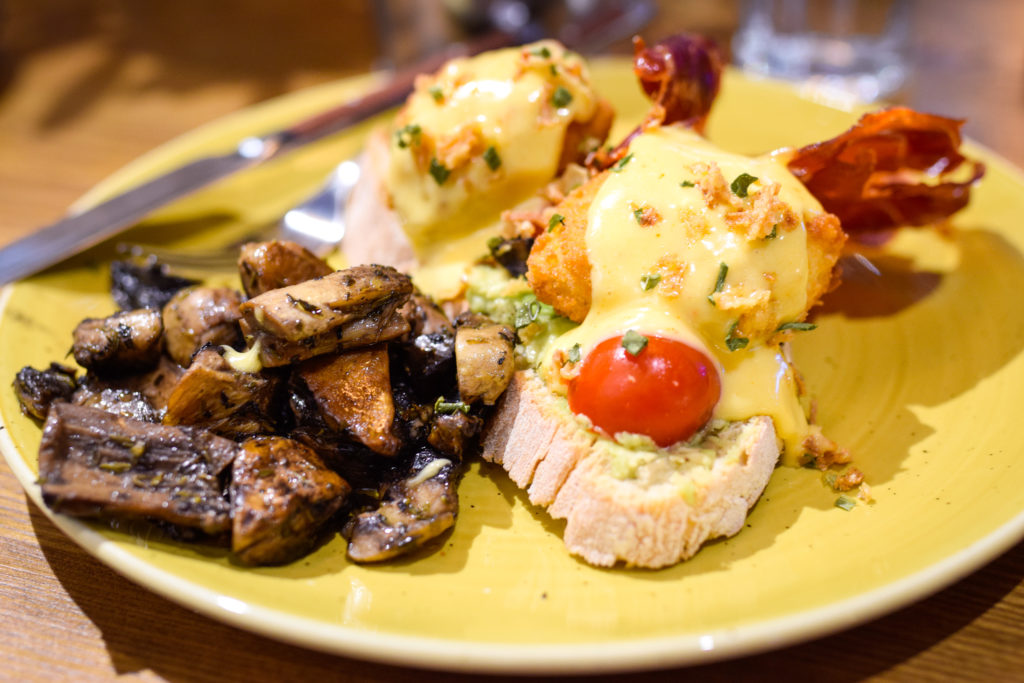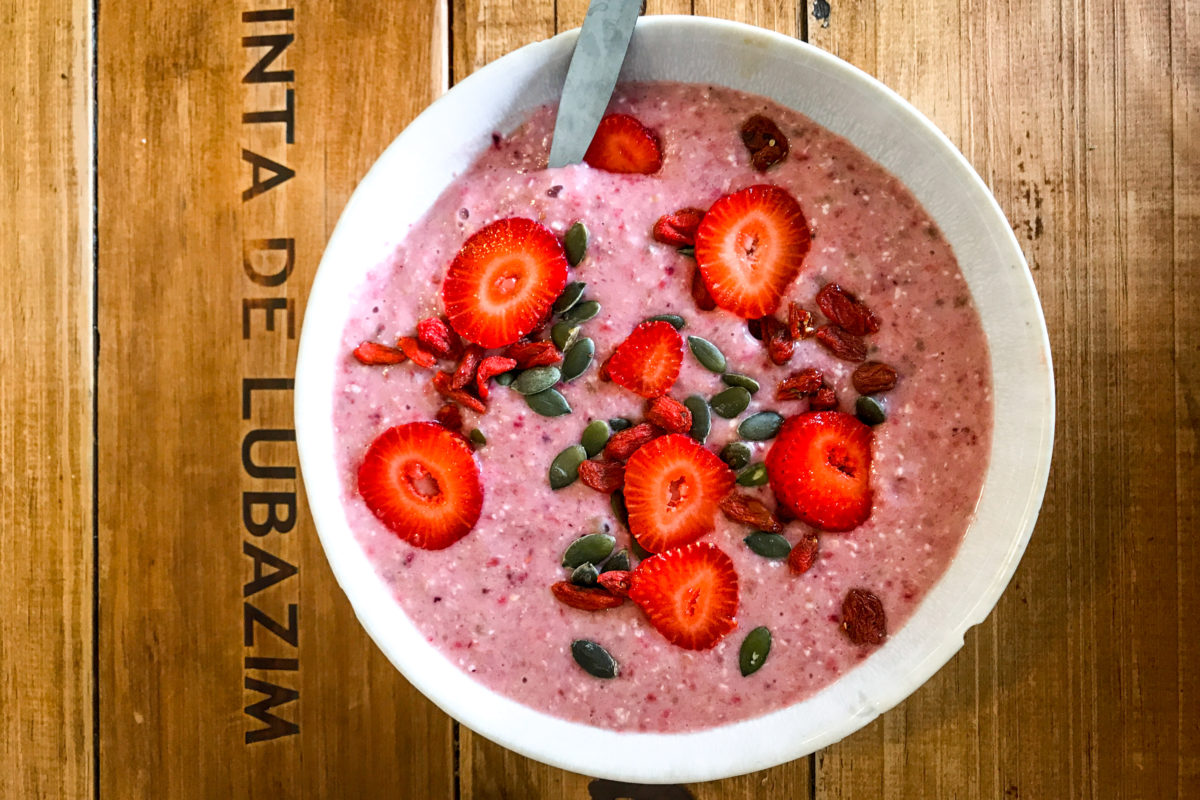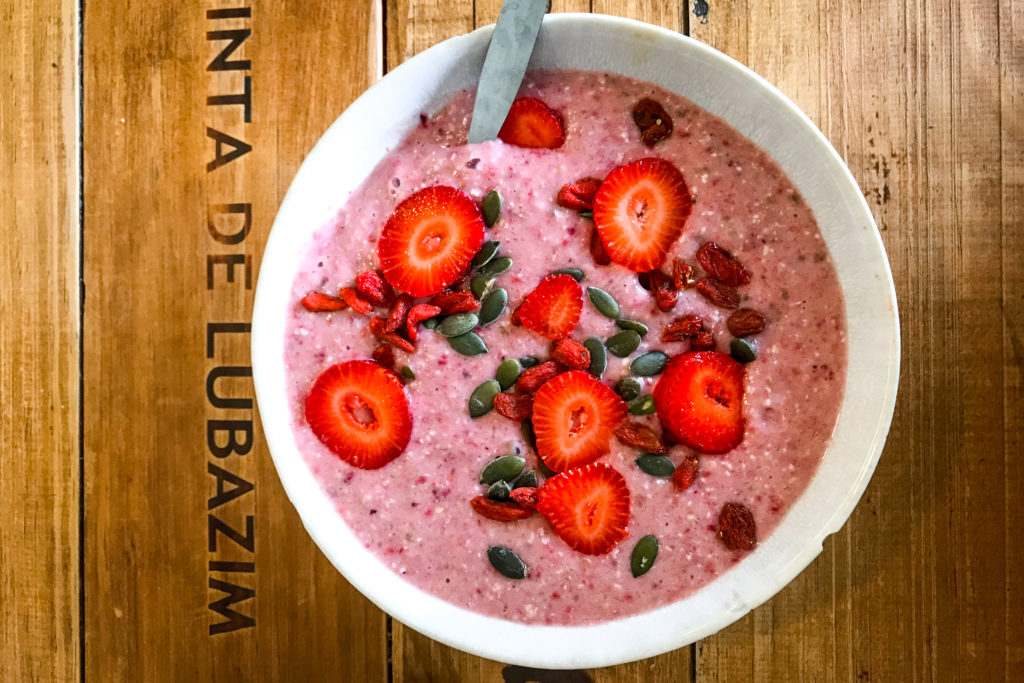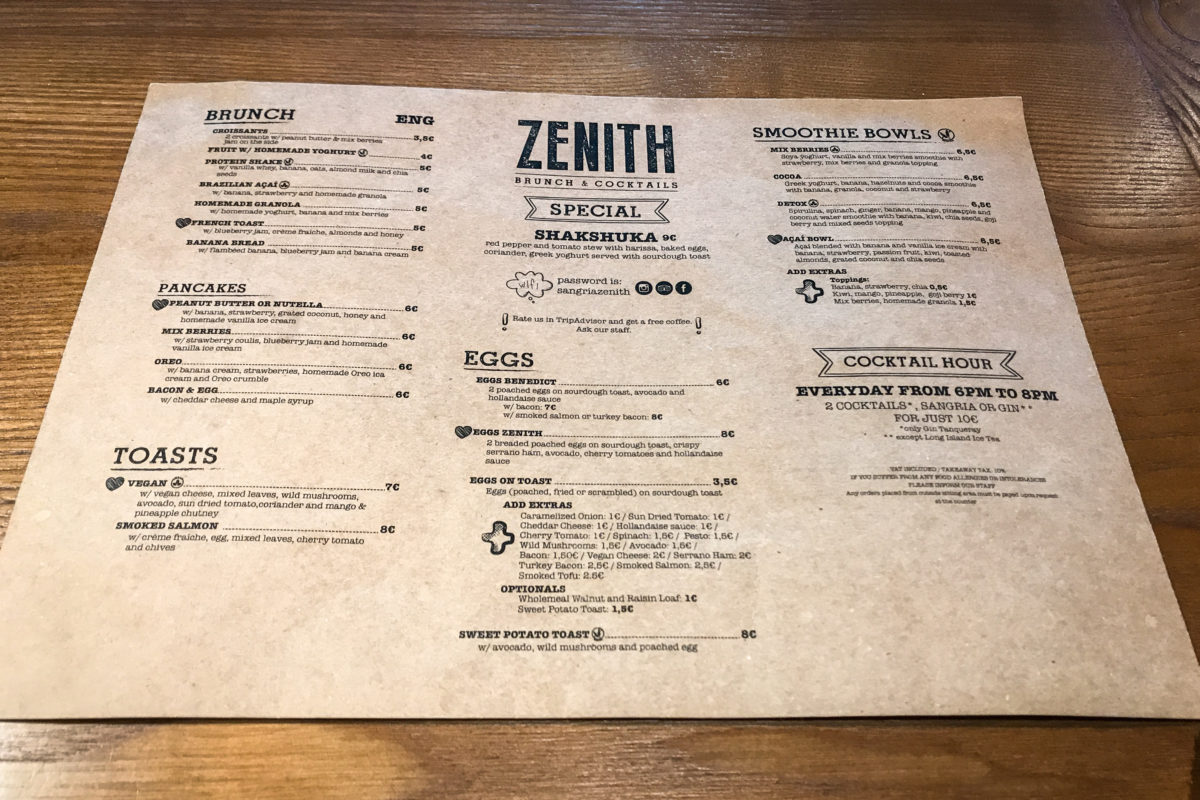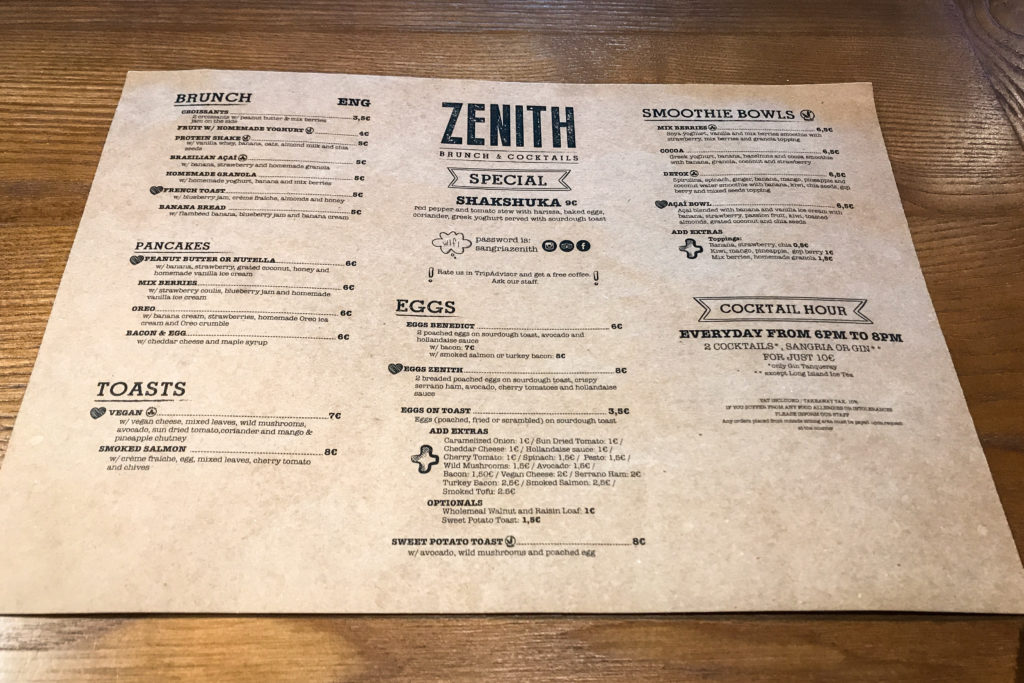 Honest to its name, this is undoubtedly the most beautiful cafe in Porto. Just walking into the space takes your breath away. We went here for a small brunch after a big breakfast (yes, we eat a lot when we travel) and we ordered the infamous french toast. It was divine! Pair that sweet, buttery french toast with hot black coffee and you're sure to have an incredible sugar/caffeine rush haha.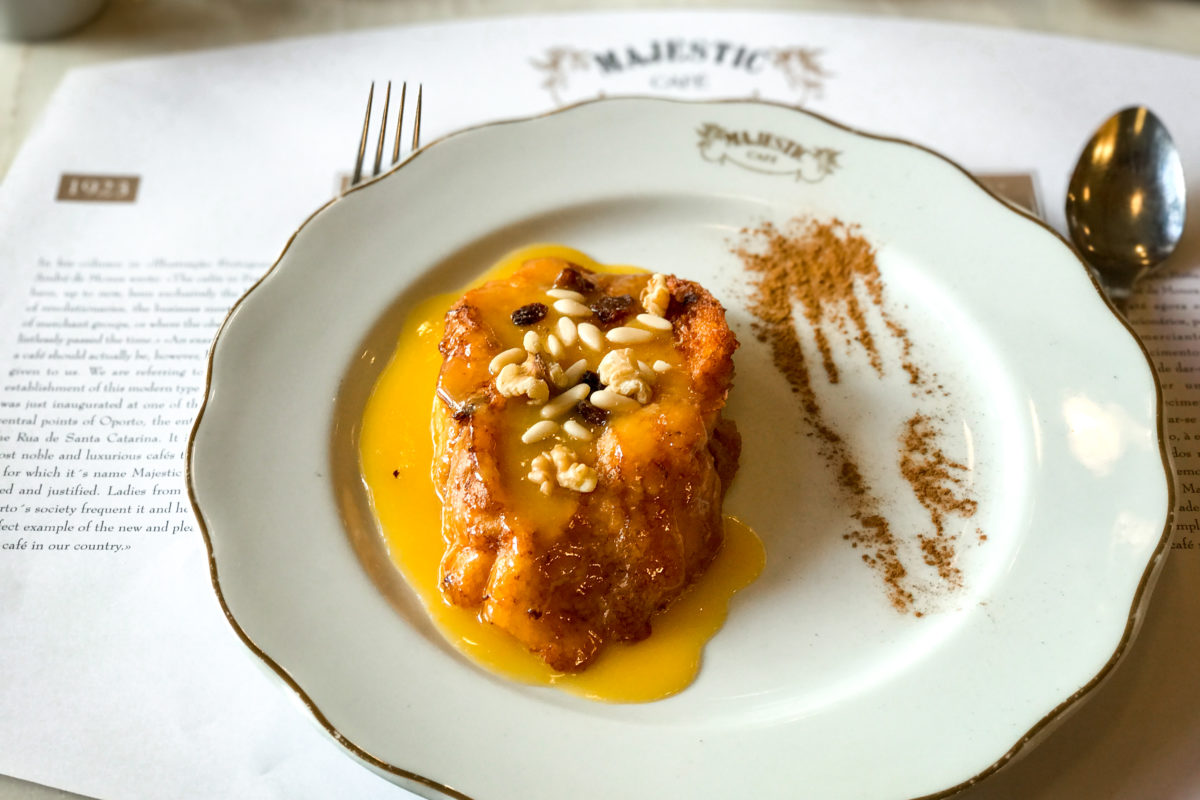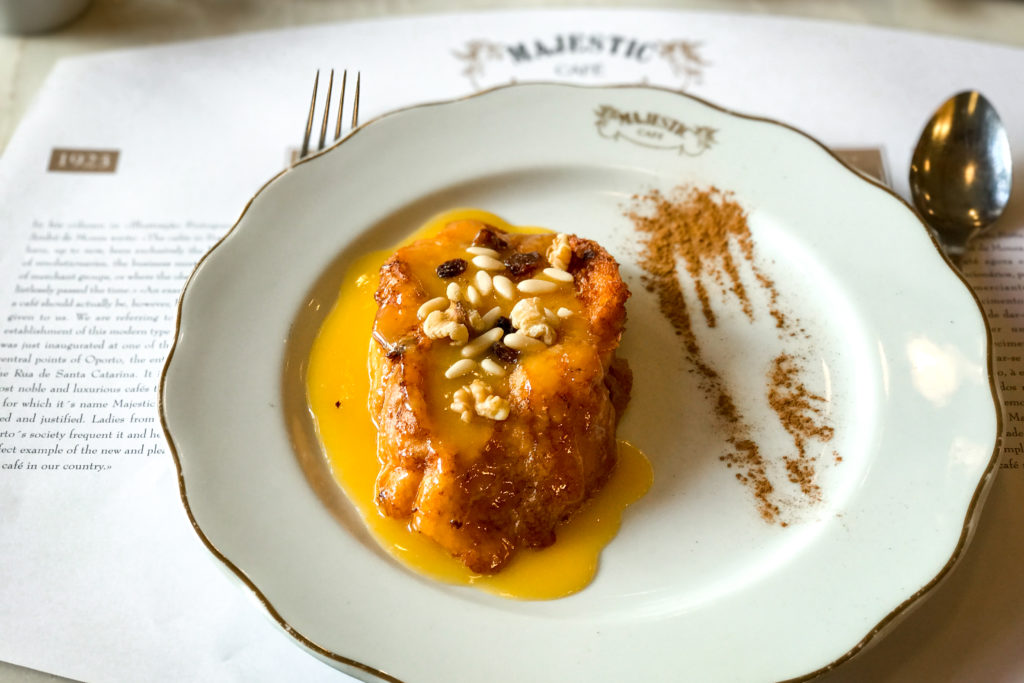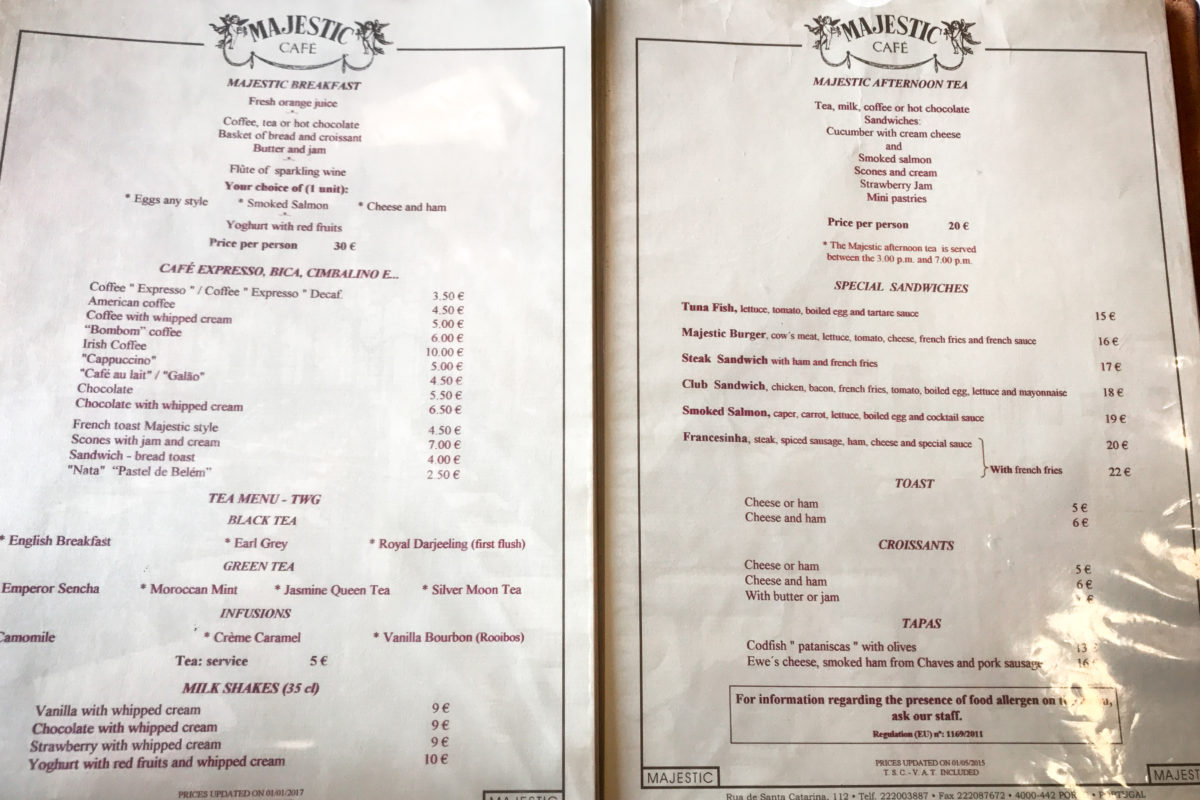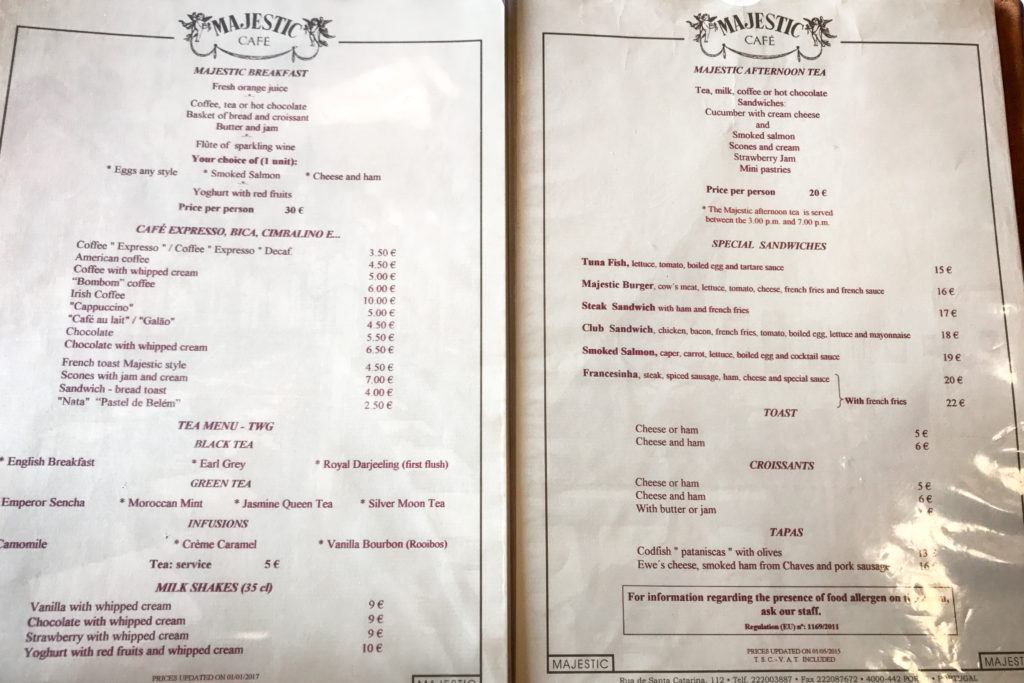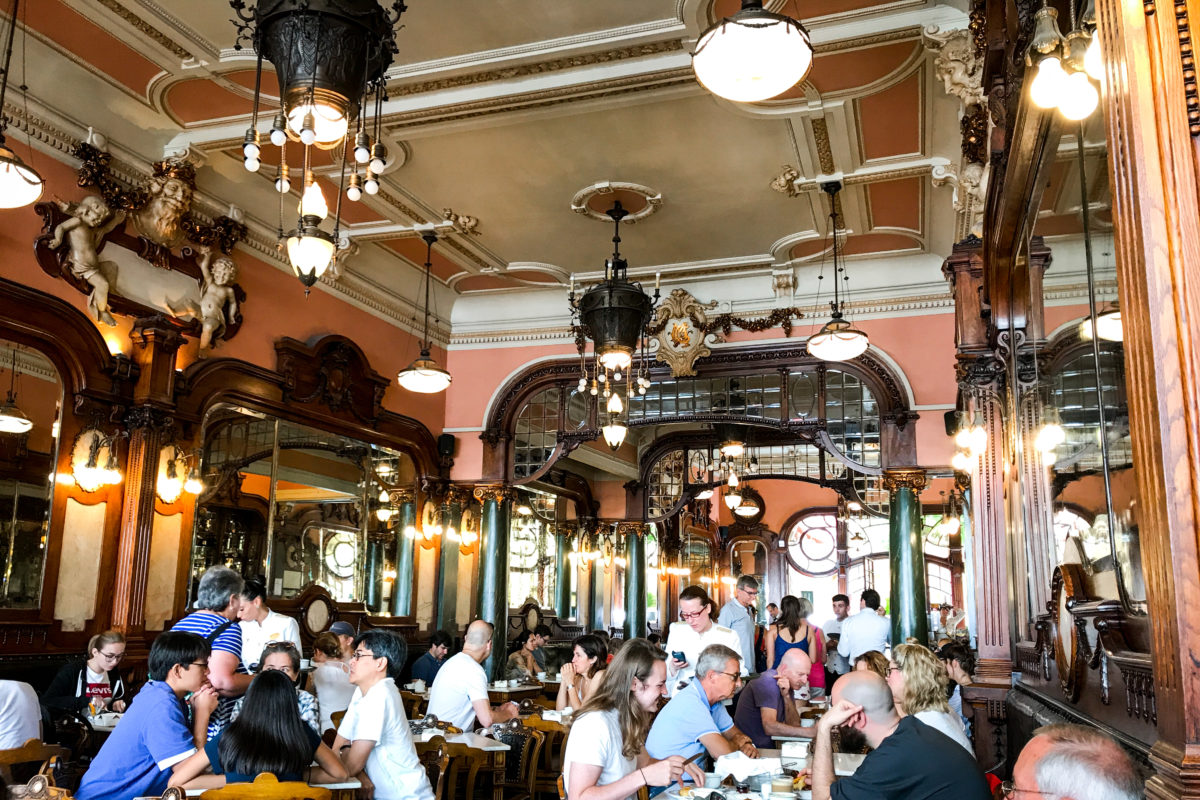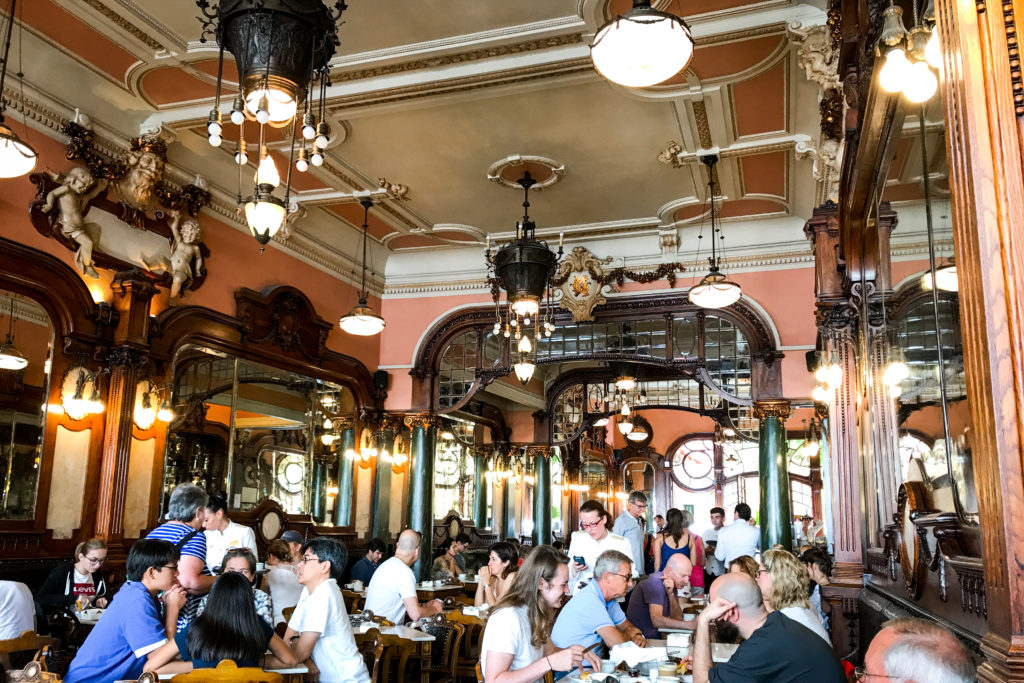 I hope this top ten places to eat in Porto food guide helps you out!
Tell me, have you been to Porto before? If you have, which places do you recommend?
We like to eat multiple meals through the day (breakfast, brunch, lunch, linner, and dinner!) so the more options, the better!
Cheers,