We vacationed at the Ritz Carlton Bachelor Gulch this year for our babymoon, and it was exceptional. If you're not sure what a babymoon is, you can read about that right here. We also stayed at this Ritz Carlton for our honeymoon three years ago, so this time around, we felt at home right away. If you are looking for a fantastic resort, on the edge of wild, for a getaway, family reunion, wedding, honeymoon, babymoon, or even just a day trip in Colorado, the Ritz Carlton Bachelor Gulch is where you need to go. It is my husband and mine's favorite place to rest, and we are hoping to go back with our growing family.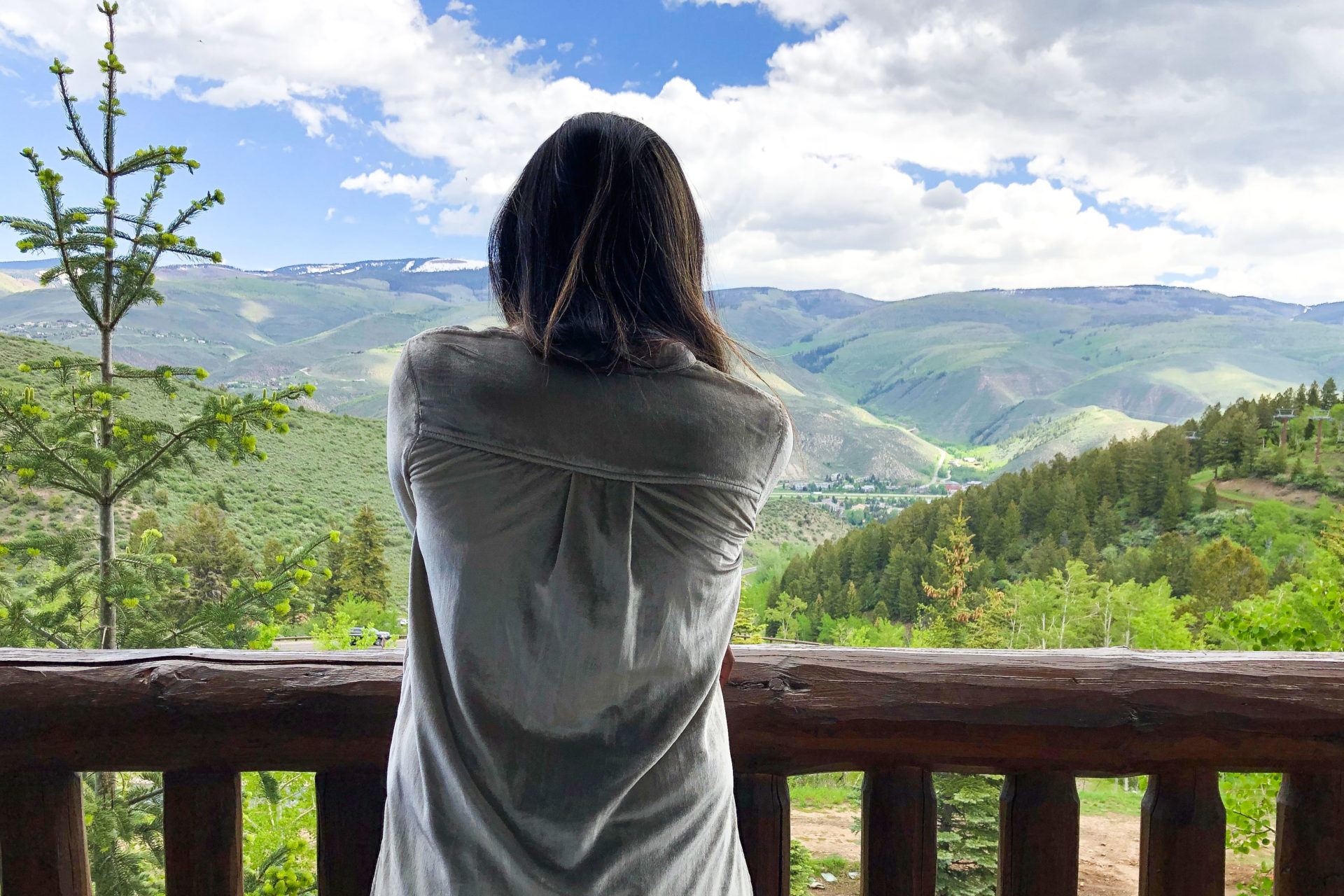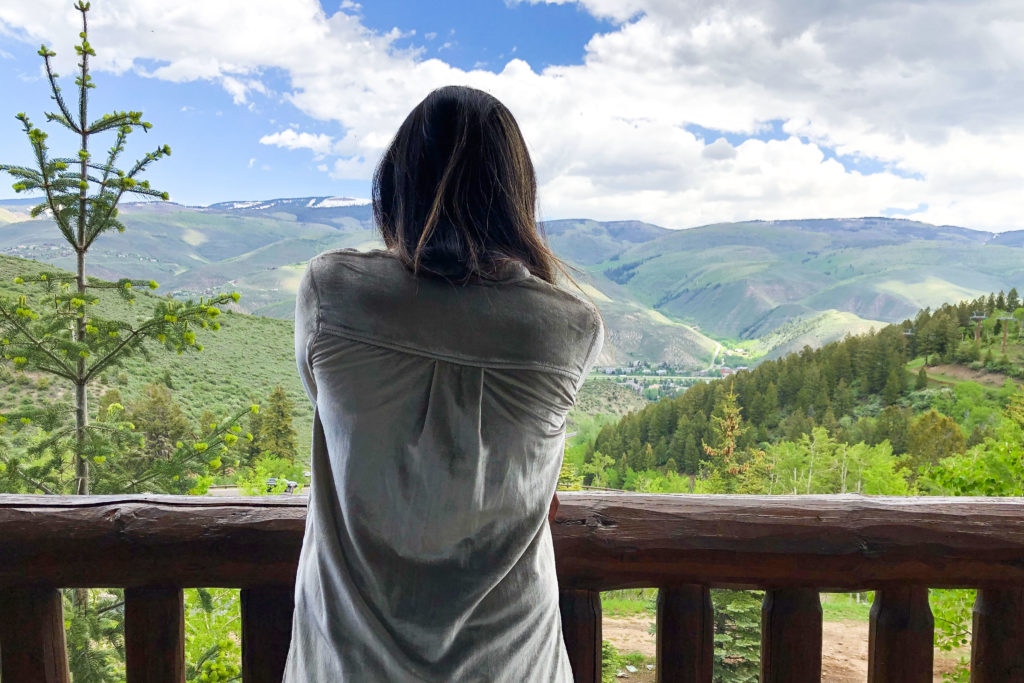 Service That Feels Like Family
The second we were greeted by the smiling parking valet, we felt our shoulders relax. What a difference a smile makes, am I right? At check-in, the receptionist welcomed us and then handed us a list of activities happening at the hotel during our stay. That's one of my favorite things about the Ritz Carlton Bachelor Gulch. Not only is it a hotel to rest and relax, but they also cater to their clientele with custom and well thought out activities. After checking in, we headed to our suite.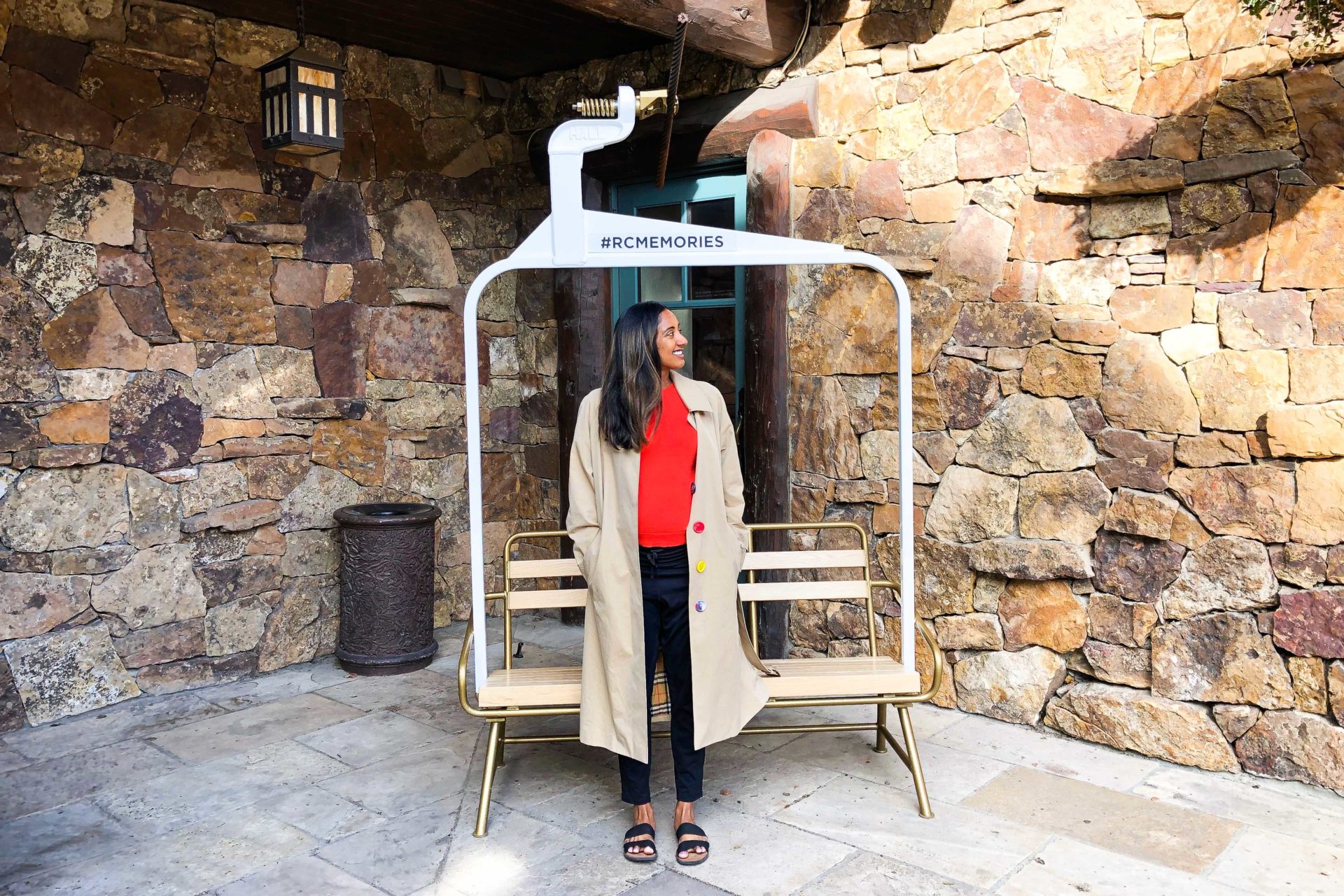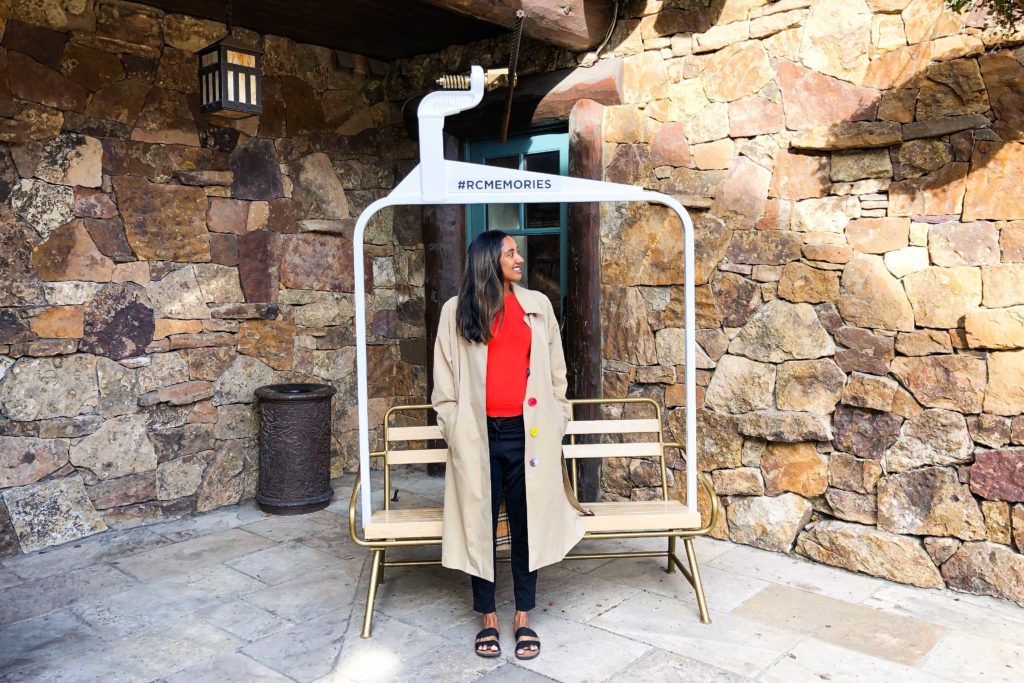 Thoughtful Design and Decor
The Ritz Carlton Bachelor Gulch is one of the largest freestanding log cabins in the US and was built into the side of the mountain. It is literally on the edge of the wild. The structure was inspired by Parkitecture, which is the style of architecture that focuses on creating buildings that complement the natural environment and surroundings. You can bet my architect husband loves this place and that might even be the reason he chose this place for our honeymoon ha! The interiors mimic this nature-preserving mindset because nothing in the resort is too trendy or will be dated to an excited millennial. The interiors are luxurious, comfortable, and natural with a hint of contemporary.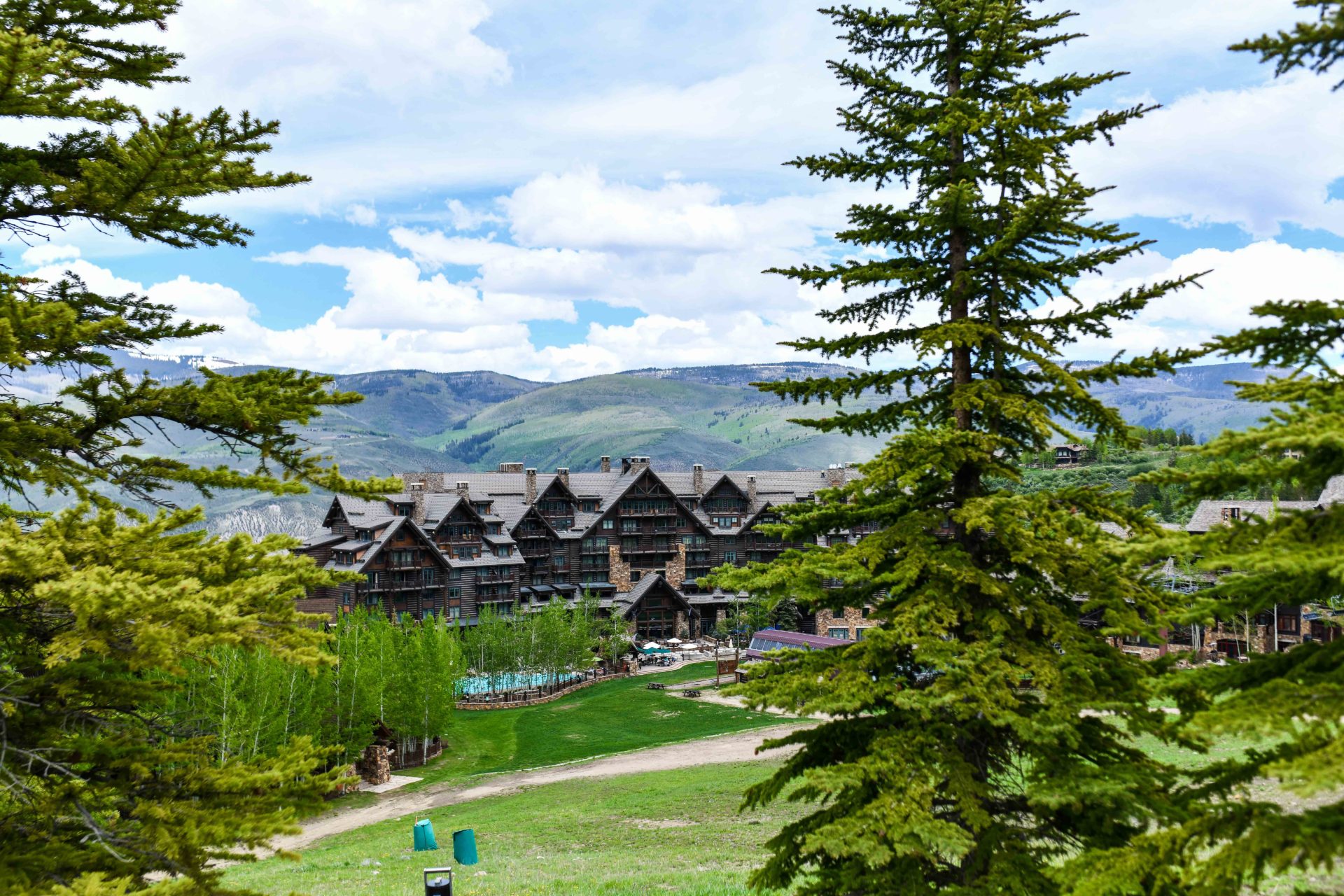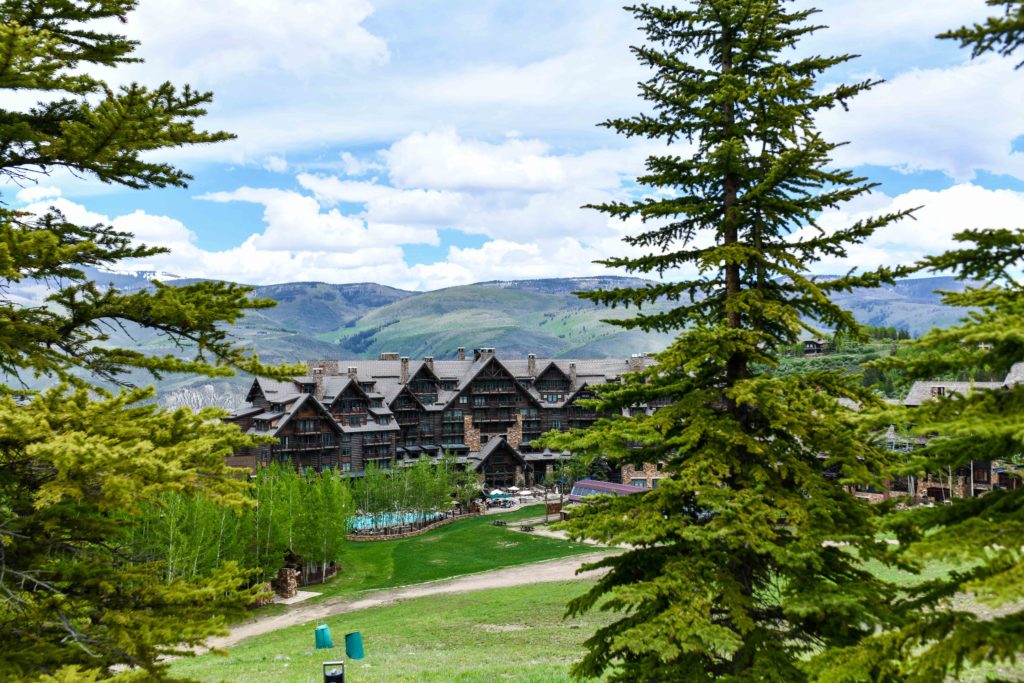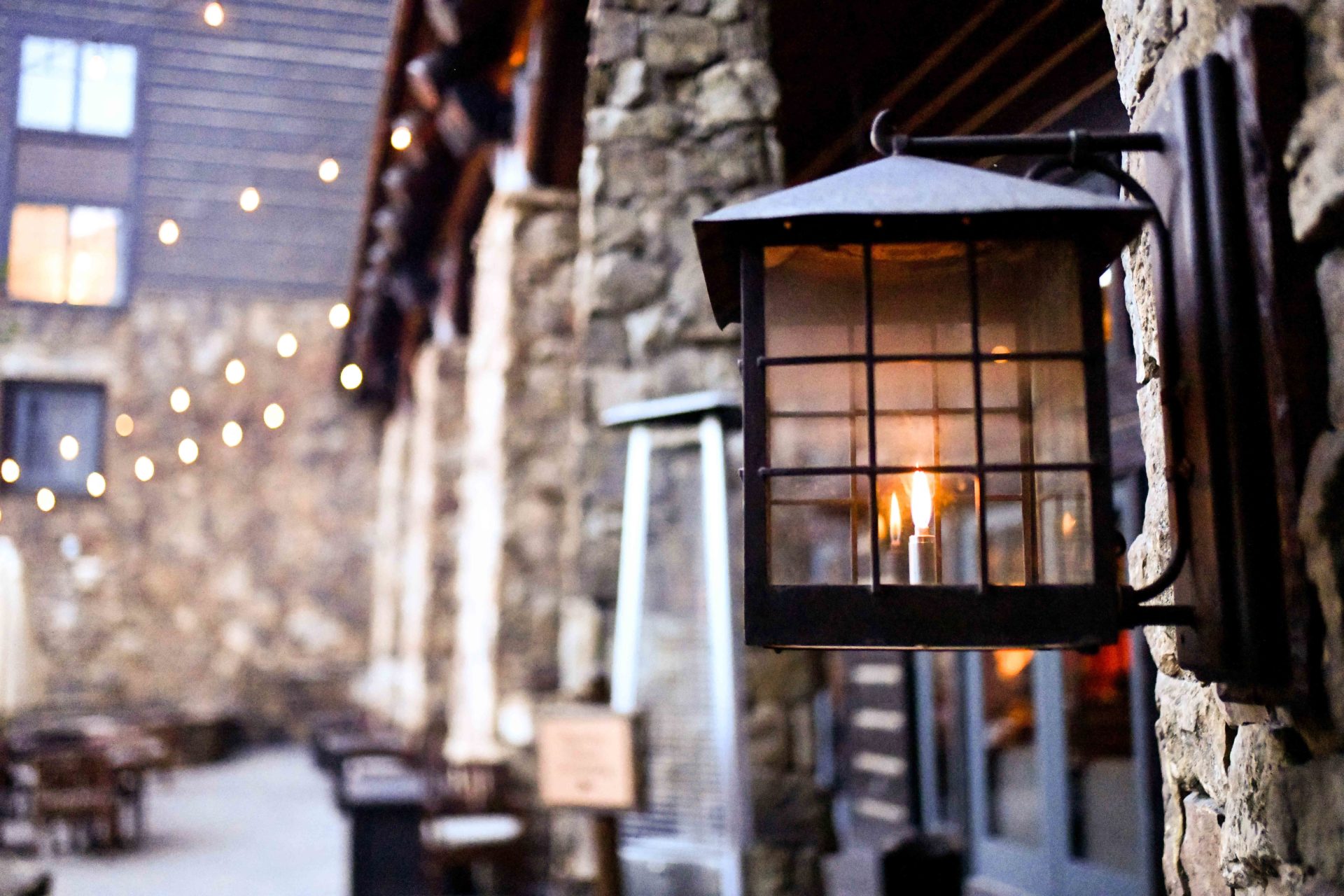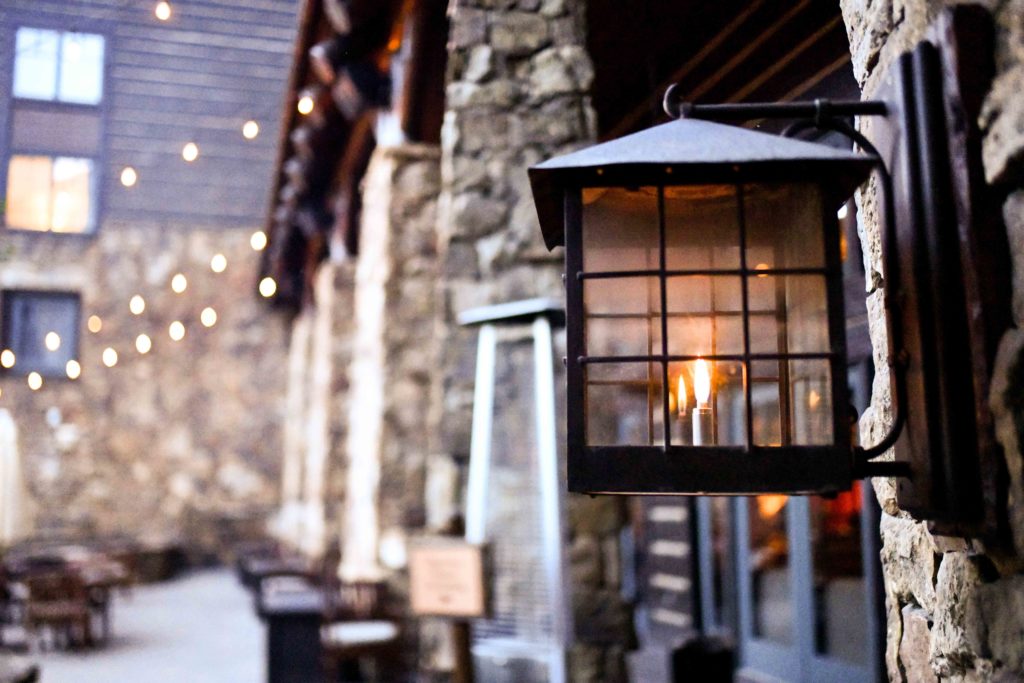 Food, Food, Food!
Besides gorgeous rooms that had us sleeping well every night, the Ritz Carlton Bachelor Gulch doesn't mess around when it comes to food. We contemplated eating out around Beaver Creek a few times, but then we thought about the incredible black bean burger or Caesar salad or nachos, and we ate in the hotel every time. No regrets!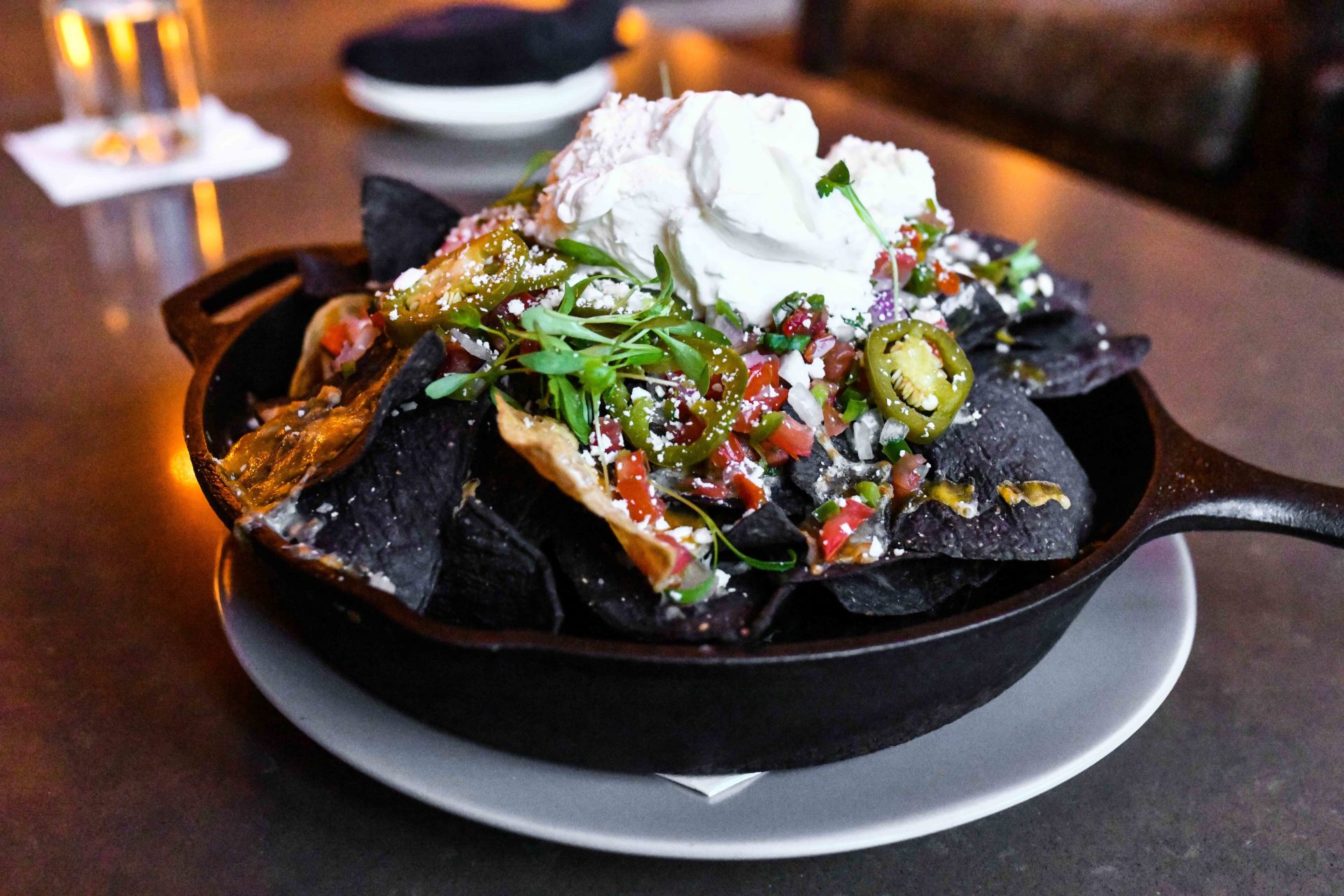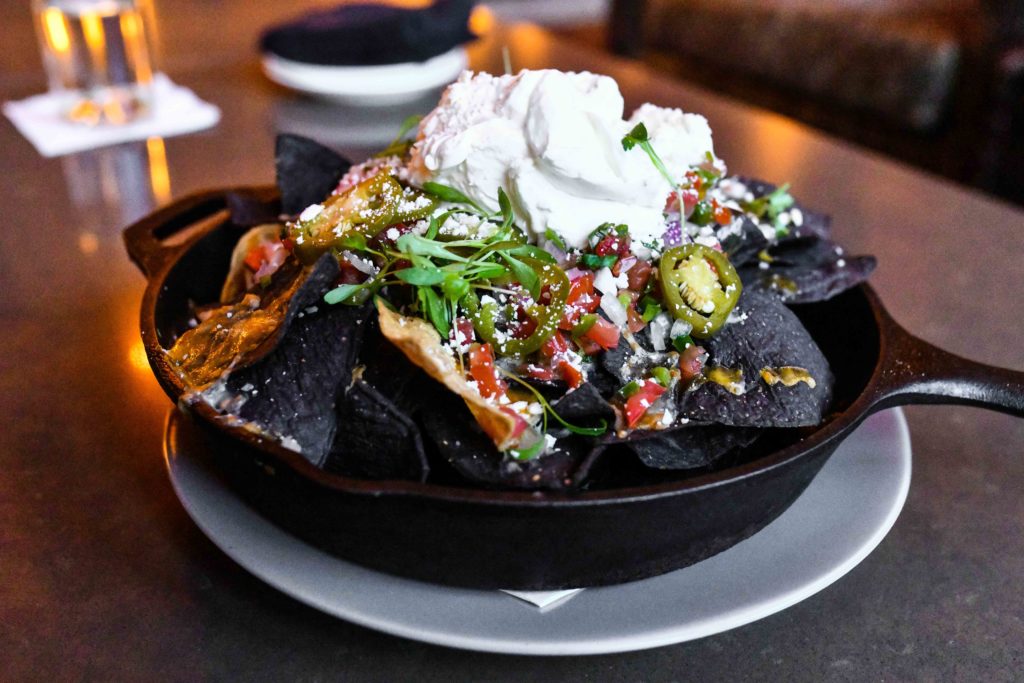 So, where all did we eat? Within the hotel, we ate at Buffalo, WYLD, their little coffee bar, the breakfast buffet, and the poolside bar (those milkshakes though!!!). As a strict vegetarian, I had zero problems with my diet while I was there. Can I tell you how refreshing that is? Not only was it refreshing to have so many options, but it was also thoughtful of them not to make me feel like any inconvenience. But that's to be expected at the Ritz Carlton. Service that is just above and beyond, and genuine.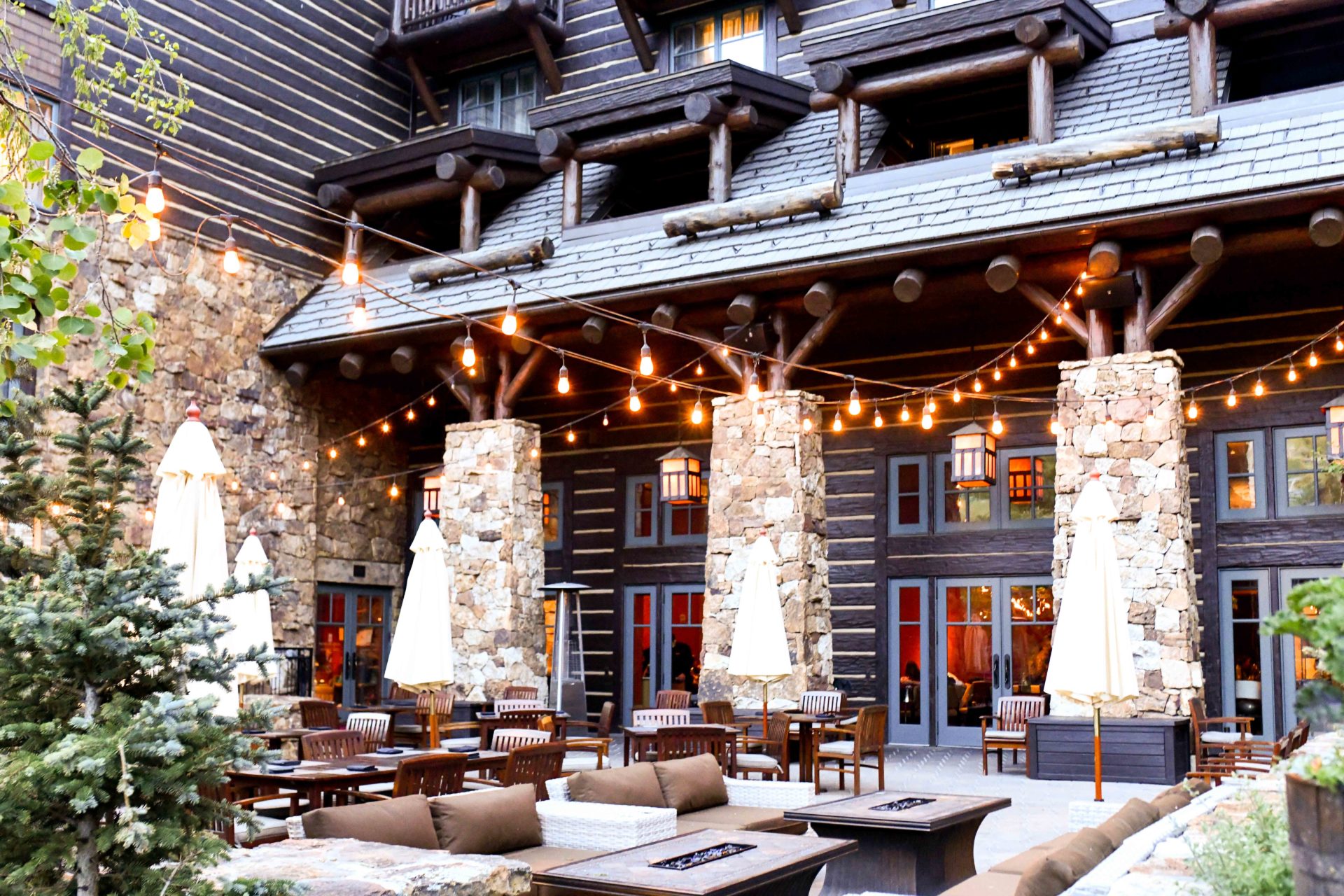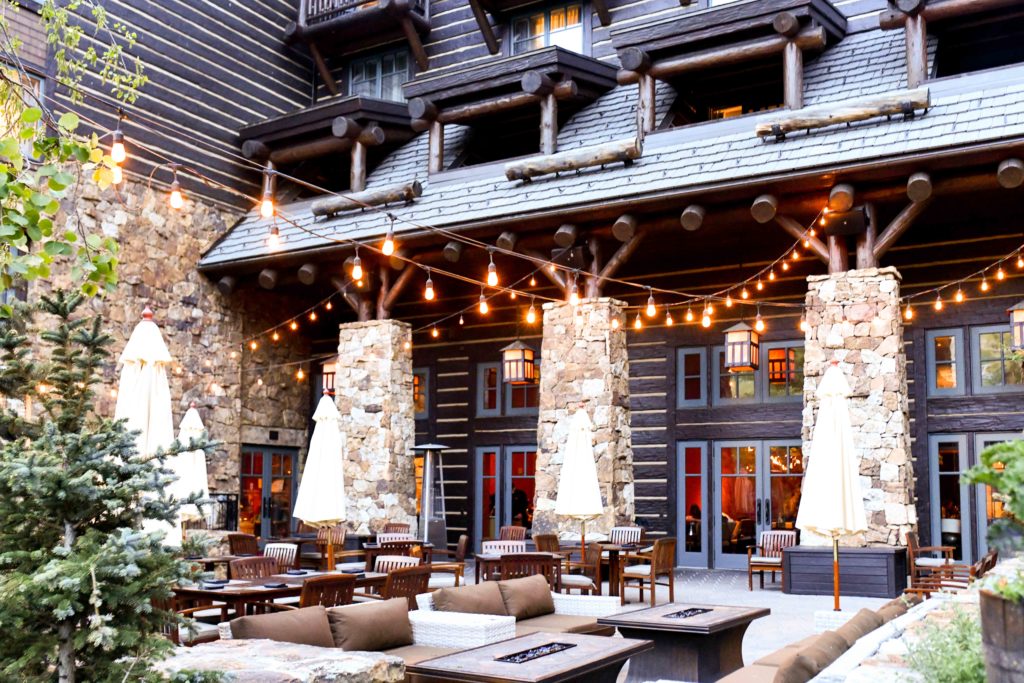 Buffalos Restaurant
Buffalos is an American cuisine restaurant located within the Ritz Carlton filled with good food, cocktails, local brews, and a stellar view of the mountains. You can sit indoors if you want to, they take reservations, and they seat small and large parties. Even if you are not staying at the Ritz Carlton Bachelor Gulch, I highly recommend checking out this restaurant in Beaver Creek.
WYLD Restaurant
WYLD is the new signature restaurant in the Ritz Carlton Bachelor Gulch. It's upscale, rustic, flavorful, and farm to table. We were treated to an incredible meal here and left feeling like we needed to go on another hike or two ha! Make a reservation for this sophisticated, American cuisine restaurant today.

Espresso Chair 16
We ordered coffee from here every single morning. My husband, bless his heart, is a coffee snob and if his coffee isn't decent in the morning, I'll hear about it for hours. THANK GOODNESS for Espresso Chair 16 and their cold brew.
Breakfast Buffet
After we snagged a coffee from Espresso Chair 16, we enjoyed the breakfast buffet. At a reasonable price, you can enjoy this hot and cold breakfast buffet. The seating for the breakfast buffet is located in WYLD. I recommend heading to breakfast early so you can sit outside and enjoy the quiet of the morning.
Activities For All
There are many activities you can partake in during the summer here at the Ritz Carlton Bachelor Gulch. People often resort to thinking (pun intended) of the Ritz Carlton Bachelor Gulch as a winter resort, but it is an excellent place to stay at during the summer. They offer daily guided hikes, painting and Pinot, whiskey and wood-burning, birdwatching, fire building and Smore's!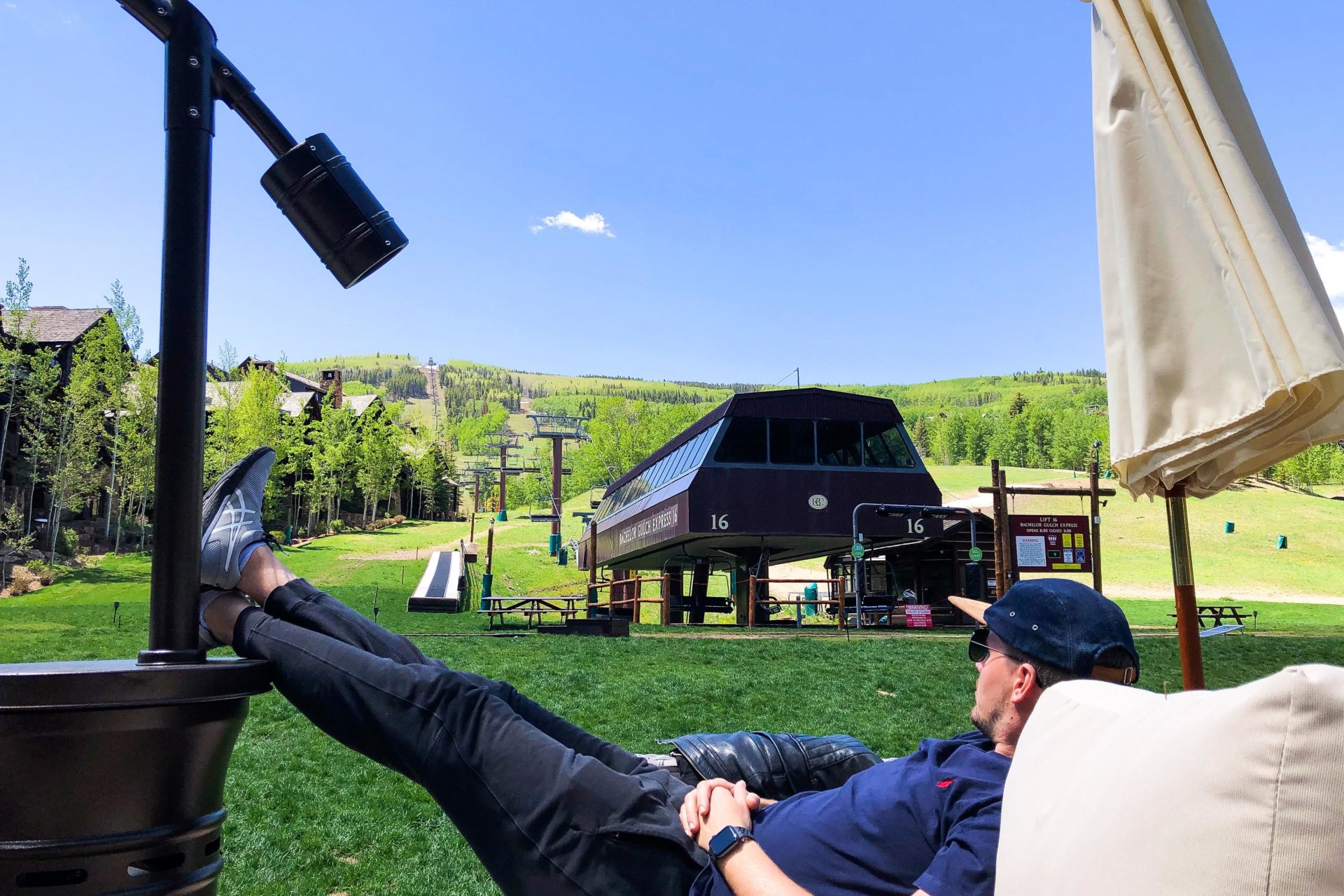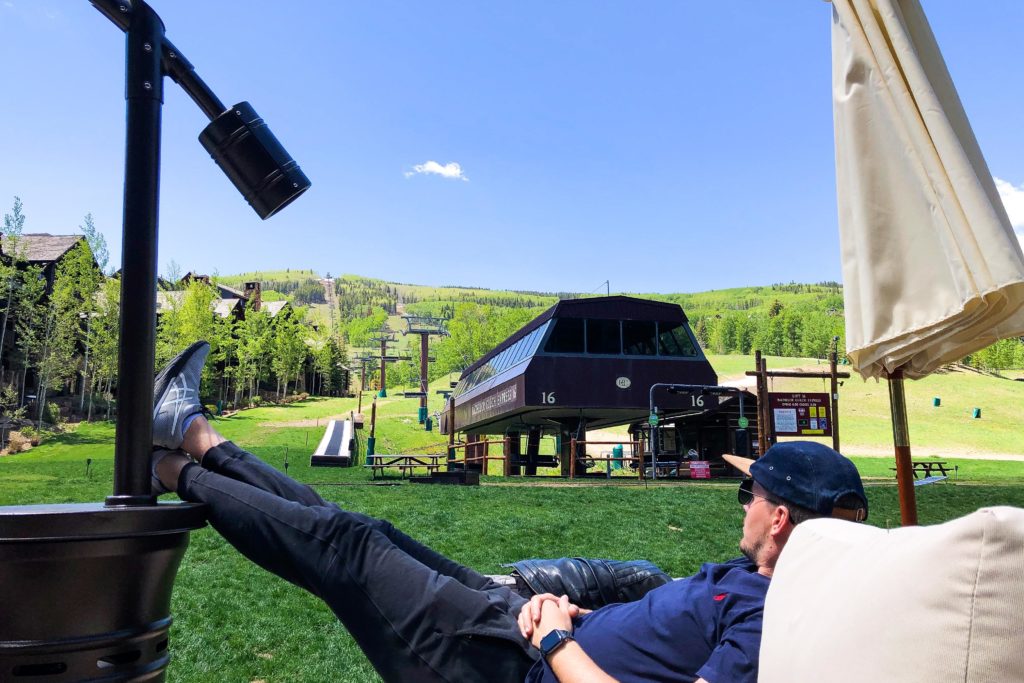 Prenatal Massage
The prenatal massage here was my first prenatal massage ever, so I didn't know what to expect. They turned it into a couple's massage with my massage being prenatal. Let me tell you that after that hour, we left feeling like we were floating. And we floated right into their spa haha!
Ritz Carlton Bachelor Gulch Spa and Gym
The Ritz Carlton Bachelor Gulch spa is an award-winning spa. When you go to the spa, you receive a robe and a locker, and then you can enjoy the hot pool, cold pool, steam room, sauna, and grotto. The grotto is incredible. It's my favorite place in their spa for sure because it's intimate, quiet, and a place where I may have fallen asleep on one of the lounge chairs once or twice. Because we were eating so many delicious things, which felt like always, we had to get activity in. We worked out in their five-star gym when we weren't hiking.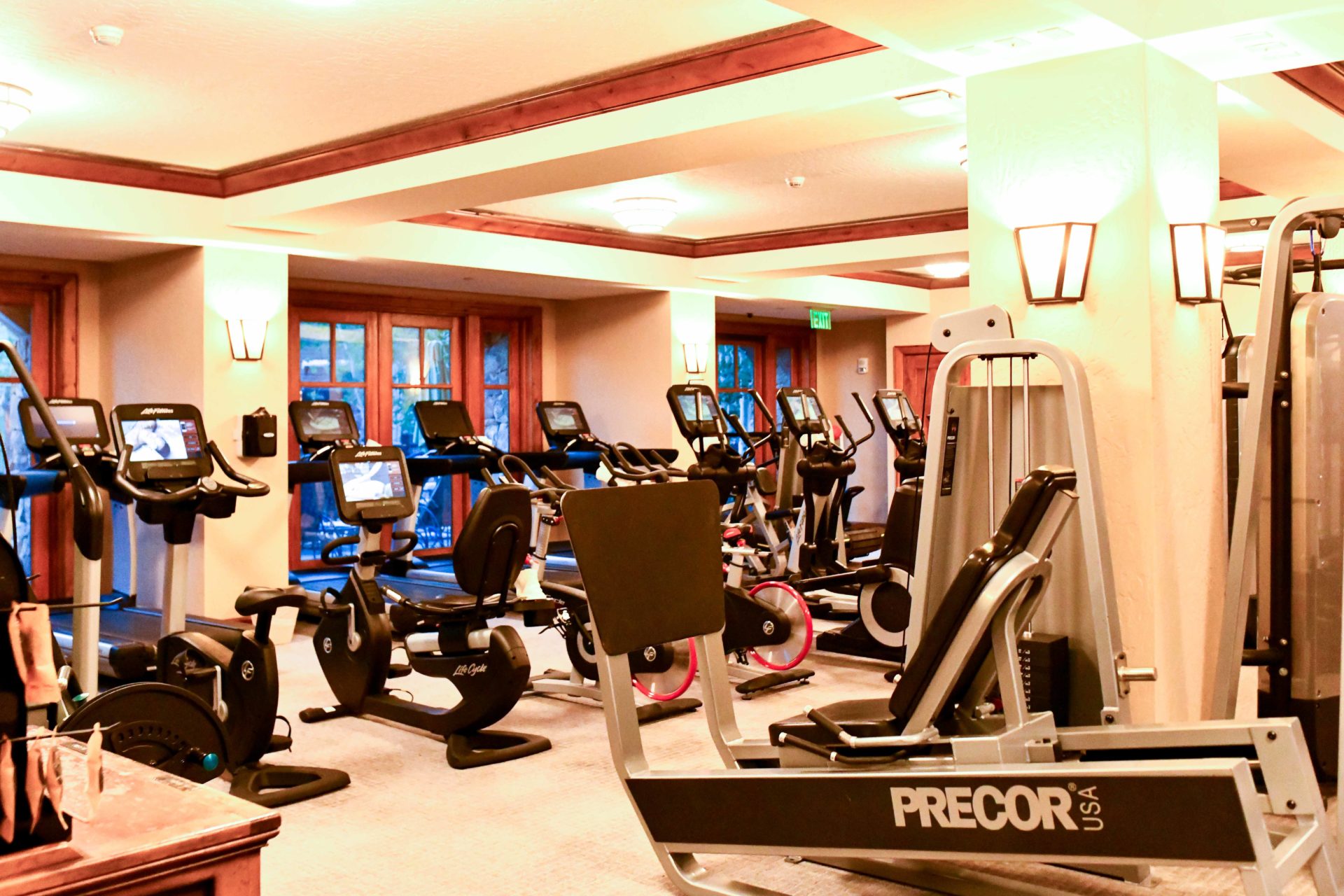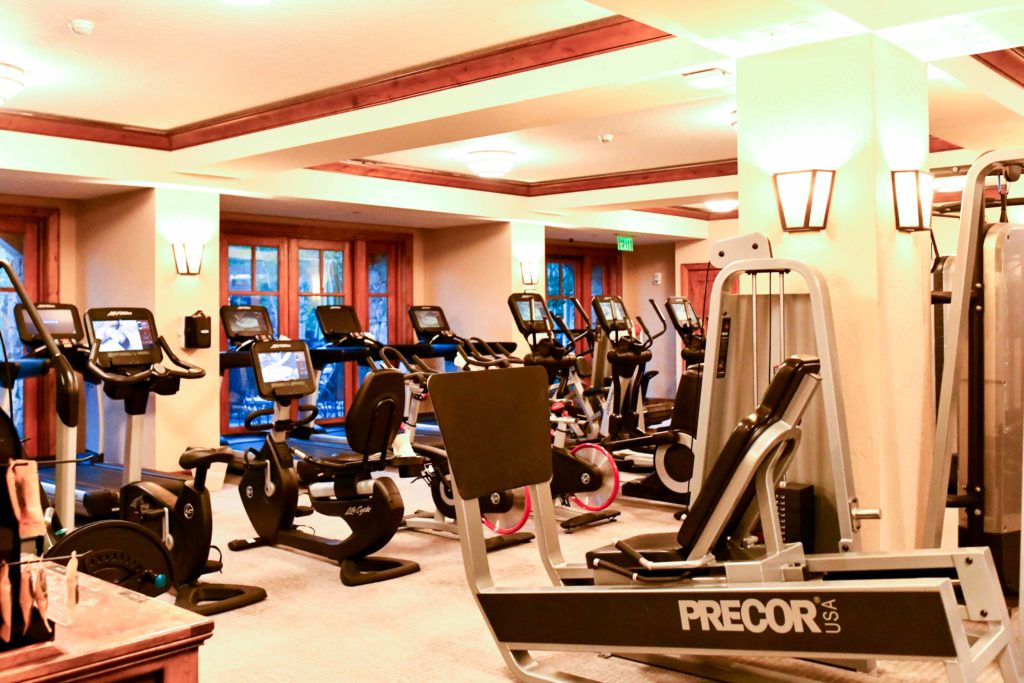 Whiskey and Wood Burning Class
One of the classes that we experienced at the Ritz Carlton Bachelor Gulch was whiskey and wood-burning. SO FUN. This class gave us a chance to be artistic and meet other hotel guests as well. Drink options included wine, water, or a handcrafted, barrel-aged bourbon called Bachelors Bourbon. My husband wood burned a mountainside into his cutting board. I made some classy coasters that said 'goob' and 'fart' HAHA. But seriously, every time we use them, they make us smile.
Outdoor Pool
This heated pool is HUGE. I'm talking big enough for kids to splash around and big enough for adults who desperately desire tranquility. There are also multiple hot tubs around the pool. Did I mention that the view from the pool is a mountain range? Yeah. Pretty beautiful. Grab yourself a drink or a milkshake from the poolside bar like we did while you are at it. I asked for a chocolate milkshake, and they made me the most incredible creation. After I had one, my husband ordered one, and then the man sitting next to him at the bar ordered one too!
Great Room and Bachelors Lounge
We spent most of our time in the Great Room. It is the perfect space to get work done, play games, sit by the fire, bring your dog, eat, and read! On nights where we didn't feel like reading by the fire or drinking hot chocolate and playing games in the Great Room, we went to the Bachelor Lounge and played pool. This contemporary indoor/outdoor lounge has drinks, cigars, and billiards!
Hiking in Beaver Creek
They have so many trails around the resort so whether you are a beginner hiker like myself or experienced like my husband, you'll find a path that works just for you! That sounds like some good life advice too haha! This mountain resort gives you an incredible view everywhere you look! We passed by waterfalls and brooks and trees taller than I could imagine.
Perfectly Pet-Friendly
The Ritz Carlton Bachelor Gulch is super dog-friendly. Besides having their resident pup, they also offer all-natural pet food, doggie massages, and so much more. You can even bring your dog to the Great Room. Who doesn't like curling up by the fireplace with pups at their feet? We are considering bringing our dog next time!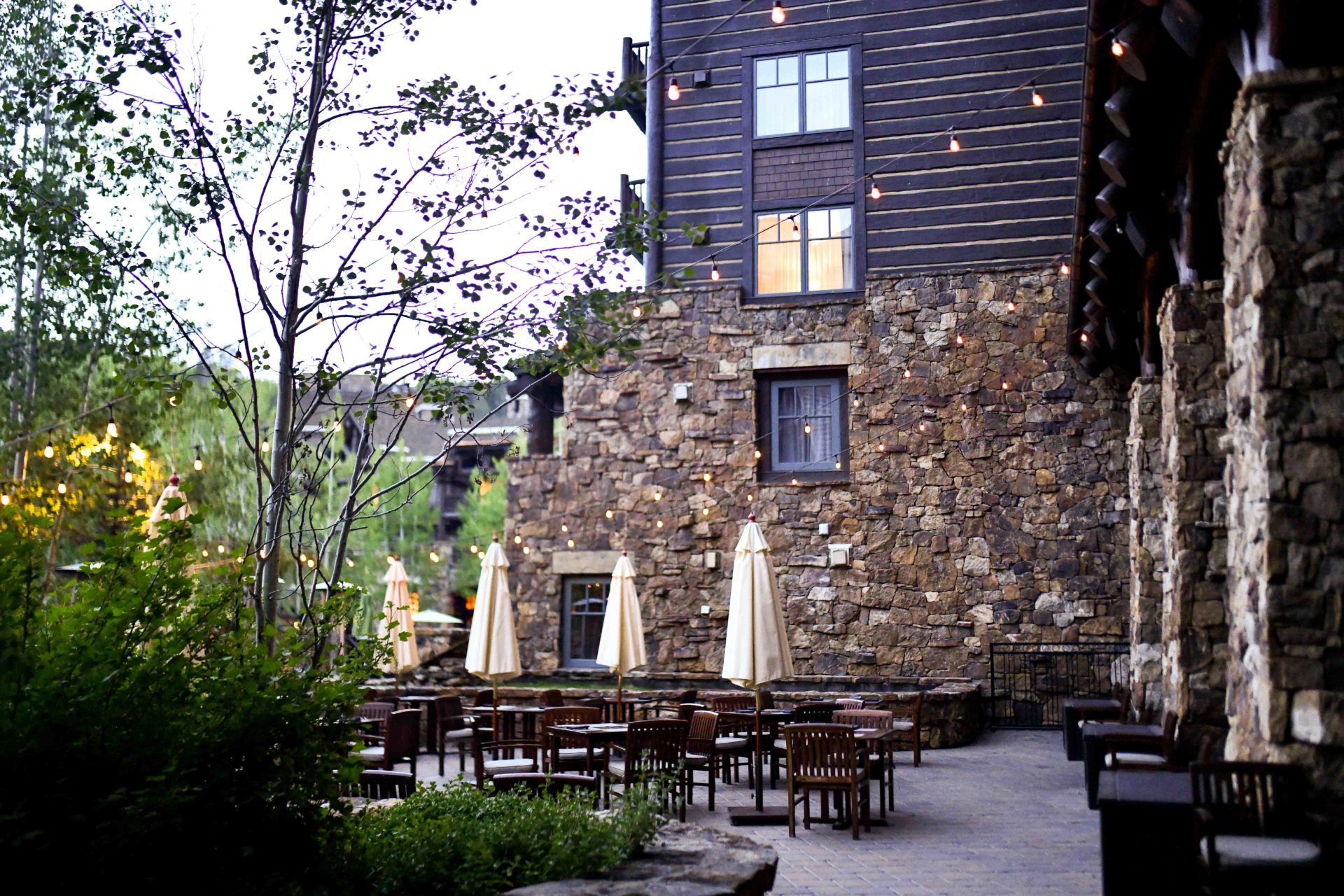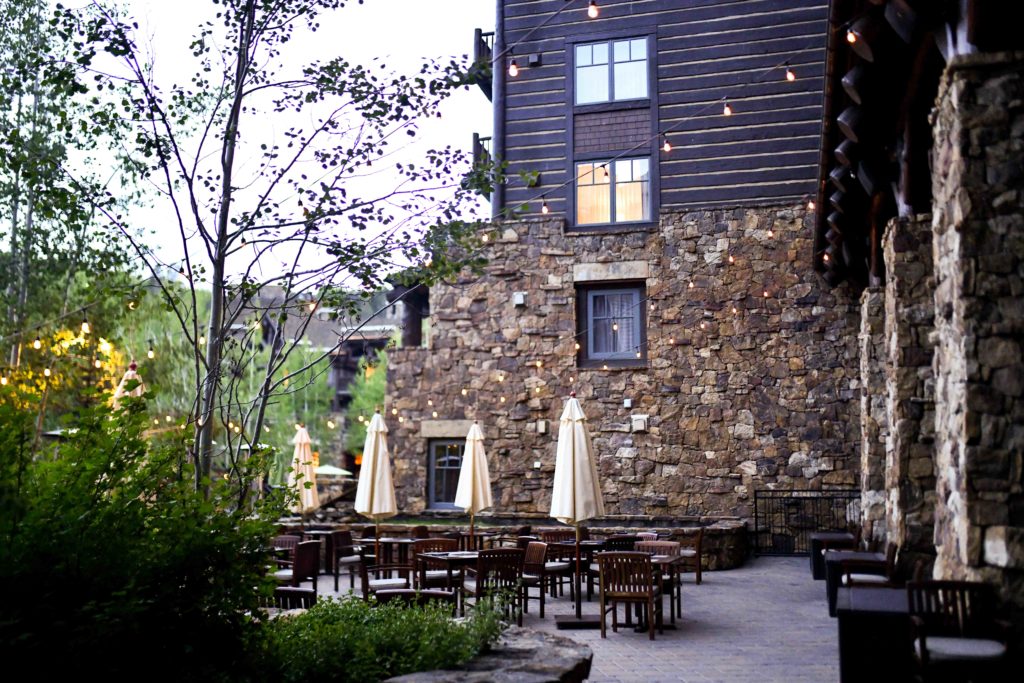 So, have you fallen in love yet? Just writing this makes me want to go back to this Beaver Creek paradise ASAP. The staff are so friendly, the food is delicious, the amenities are perfect, and the location of the resort couldn't be dreamier. Above all, it is a sophisticated yet serene home away from home. It doesn't matter whether it's summer or winter, make your reservation today!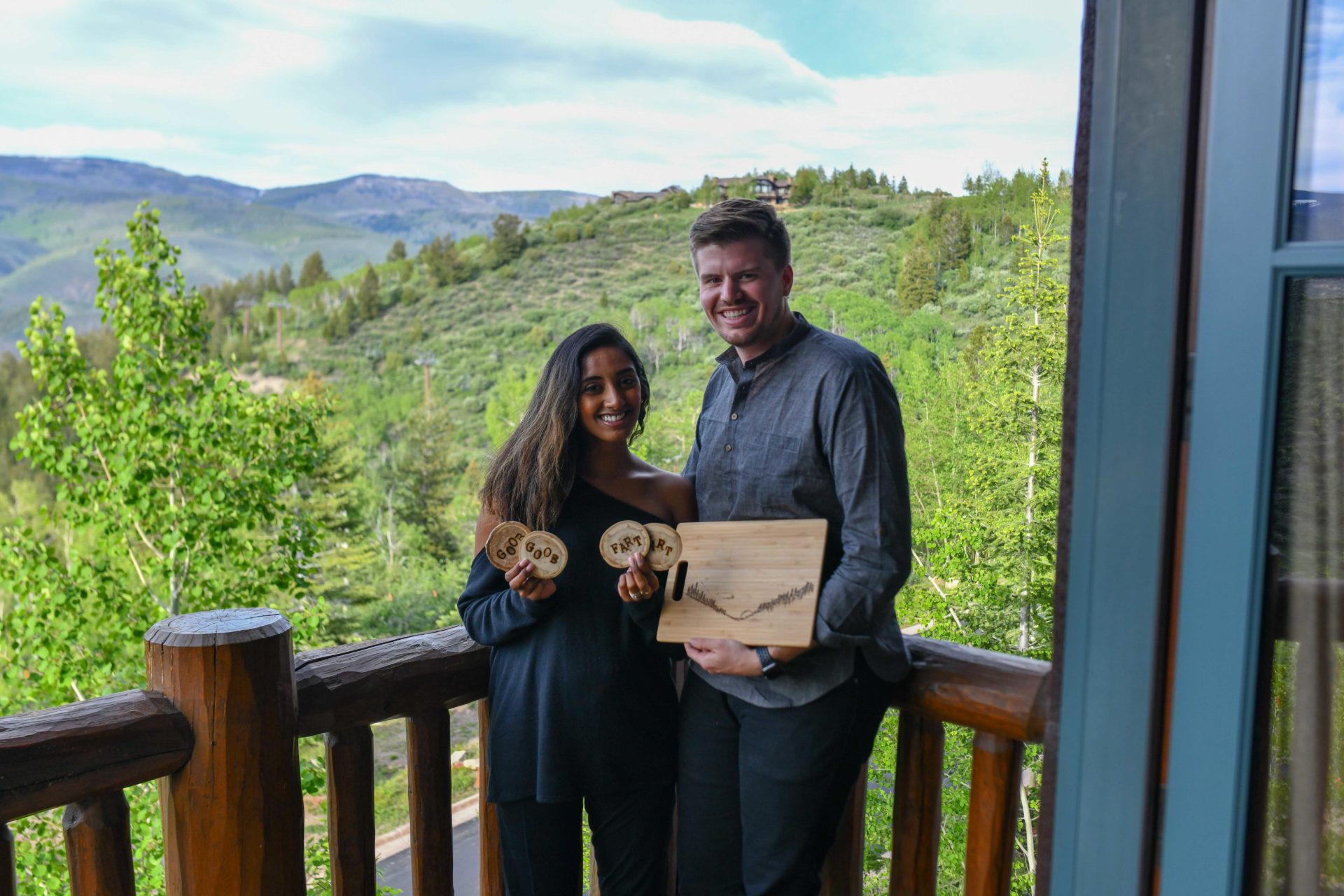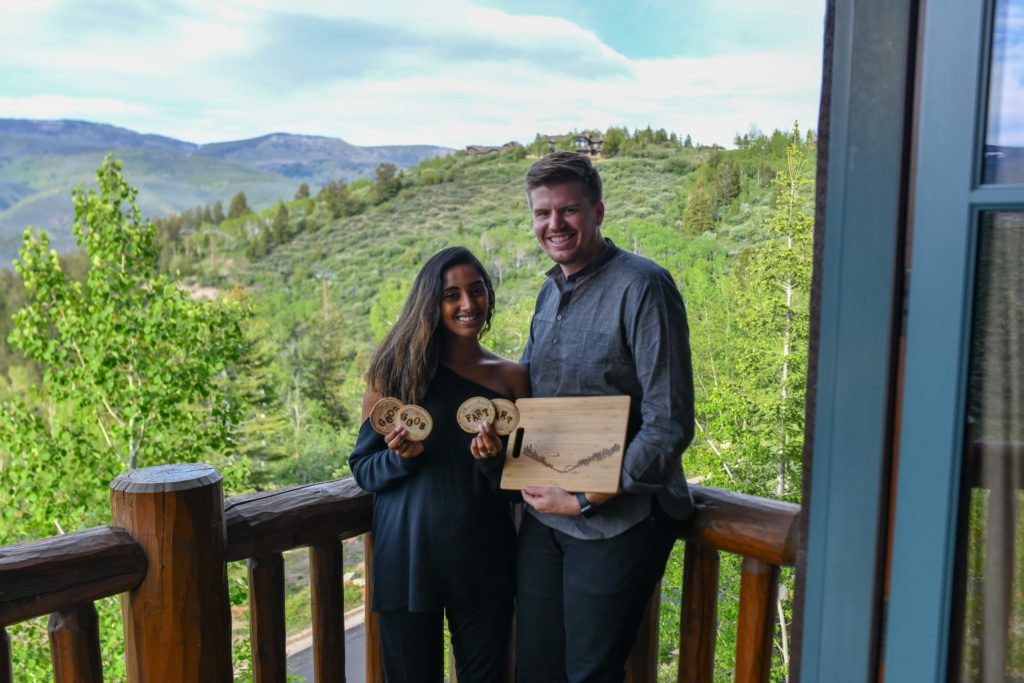 Cheers,