Currently, with the quarantine, people are partaking in home-improvement projects like never before. I love seeing it! Many people finally have the time to get to those projects they've been putting off for months or years. My office was a labor of love that came together over the course of a month. Now, it's my favorite place to work and sometimes relax in too. You can shop most of my home office list at my Amazon* store too! Here's what I recommend for every home office:
Office Supplies For Everyday Needs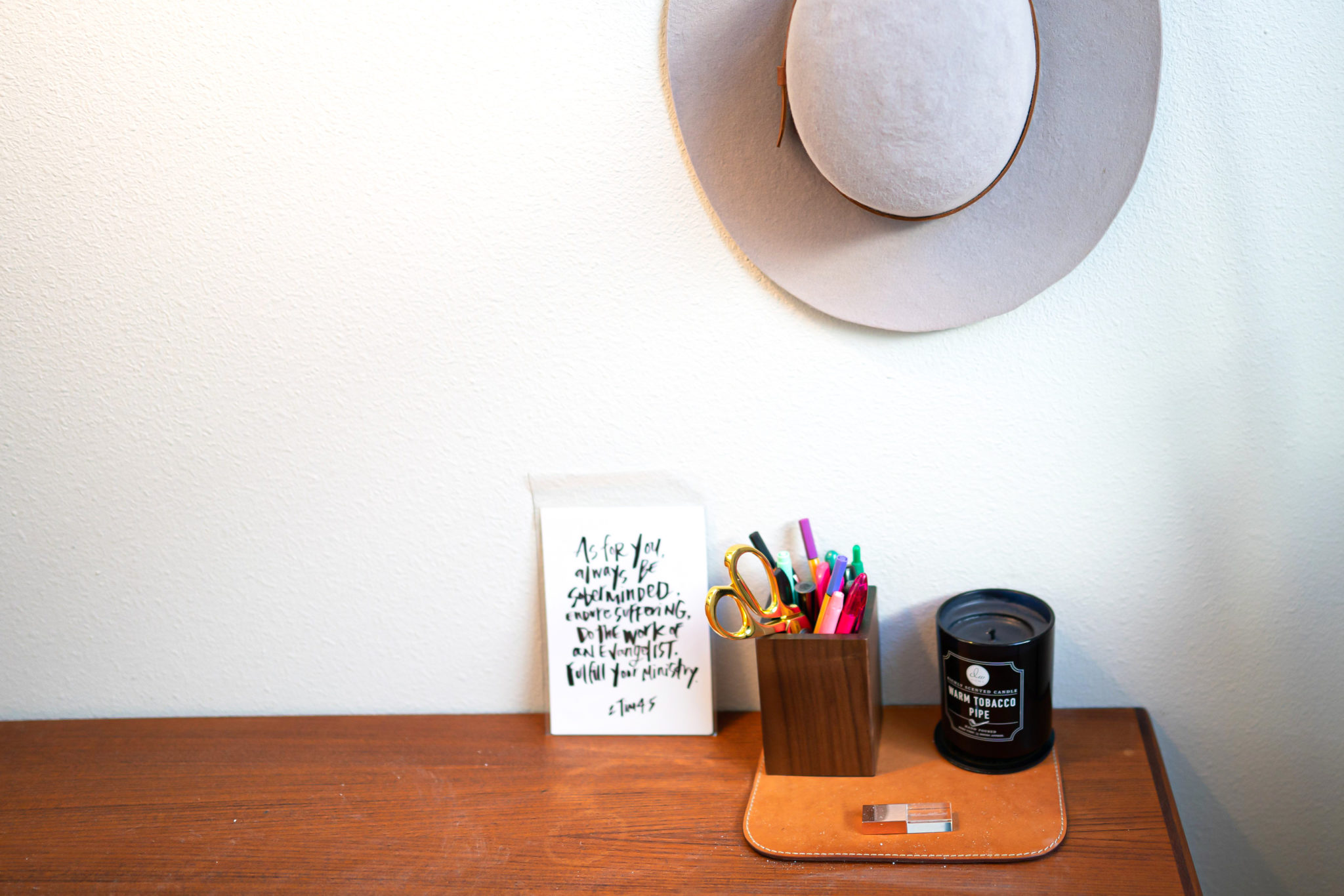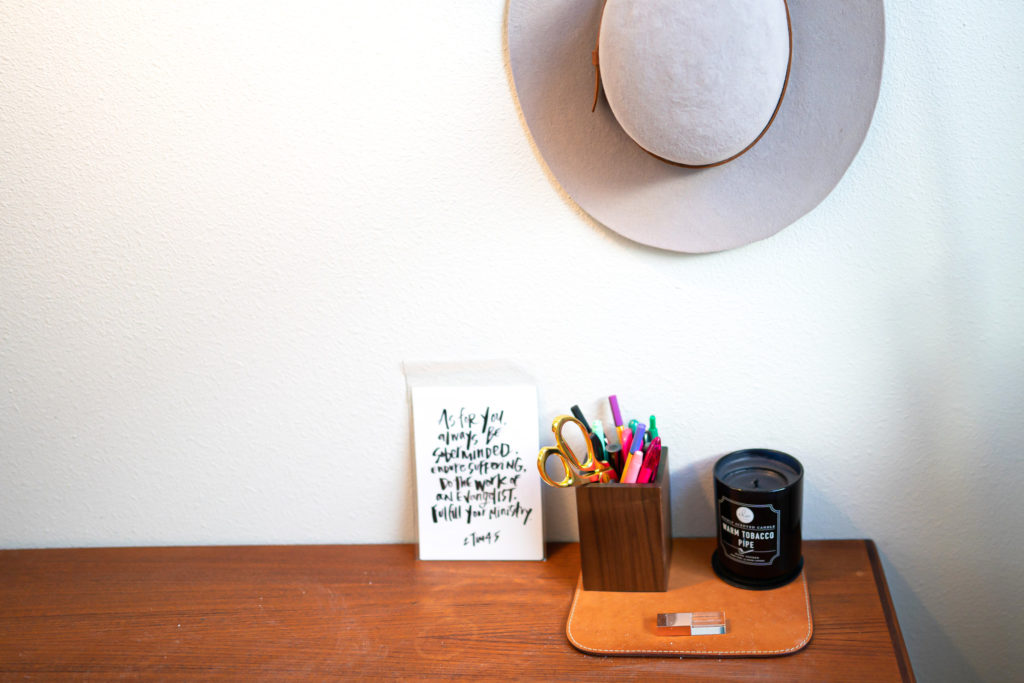 Let's talk about everyday needs. I've narrowed down my list of what I consistently use.
-lamp
-folders
-mailing supplies
-pens and pencils
-matchbox/lighter
-printer
-paper shredder
-phone charger
-trashcan
-branded stationary
-journal for ideas
-sticky notes
Clear Workspace For You And Your Team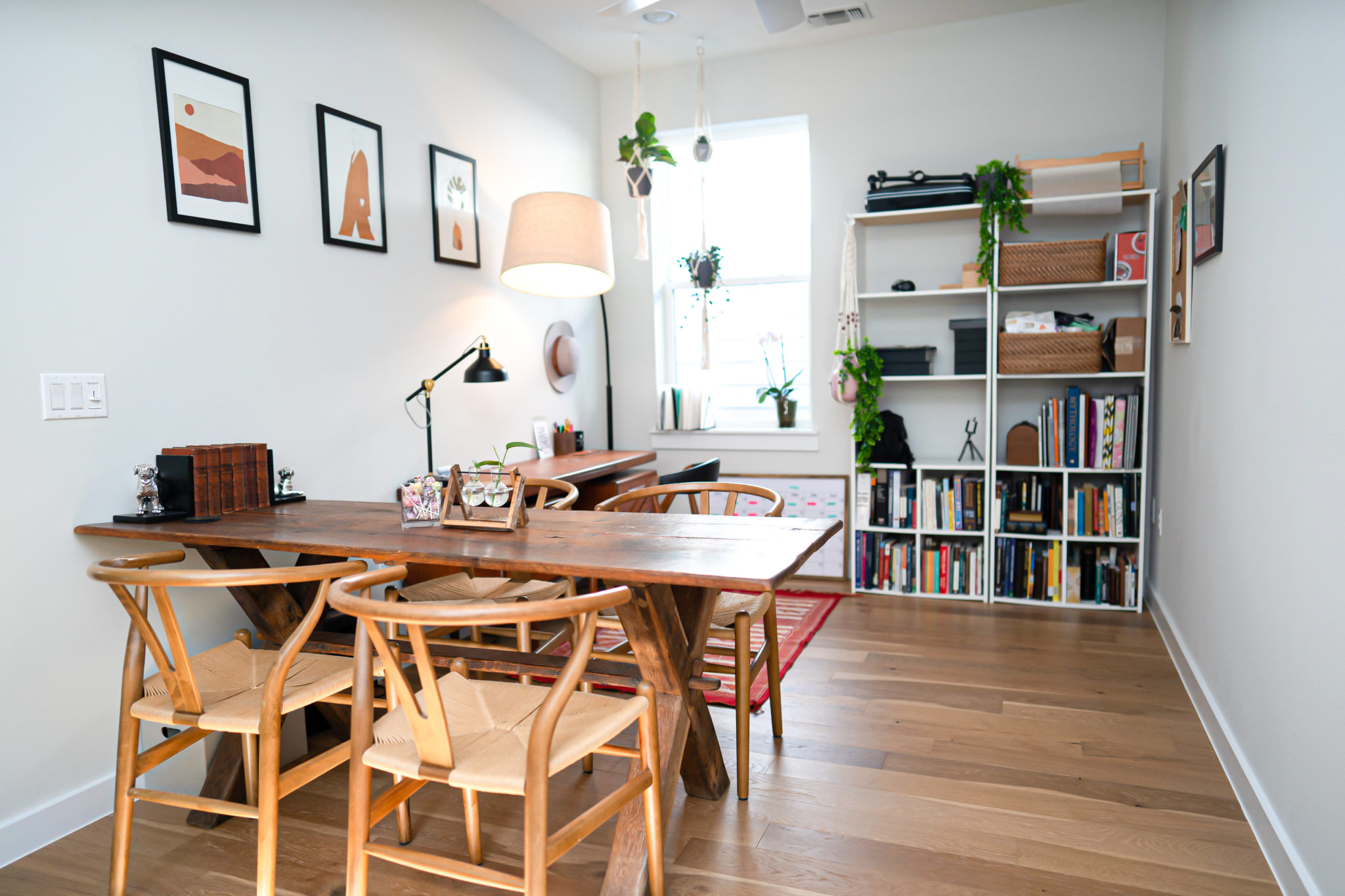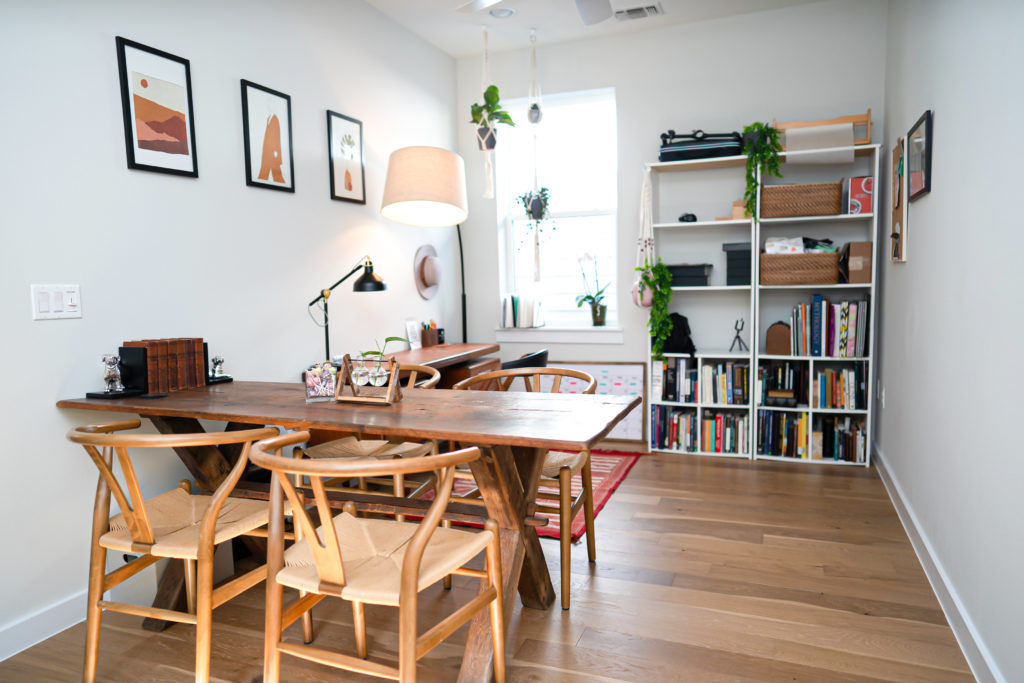 How do you work best? For me, I've always needed a desk and a comfortable chair. If I sit on a couch and work, I'll burn out quicker than I would if I were at a desk. Coffee shops are great here and there, but I like working in my sweats, having unlimited free coffee at home, and not dealing with any pressure to be social, haha. My desk is one I purchased from a mid-century modern refurbishment store, and I adore it. It has deep drawers and enough table-space for everything I need. I also have a large workstation table set up next to my desk that I use for projects, and it's also where my interns set-up shop.
Artwork You Adore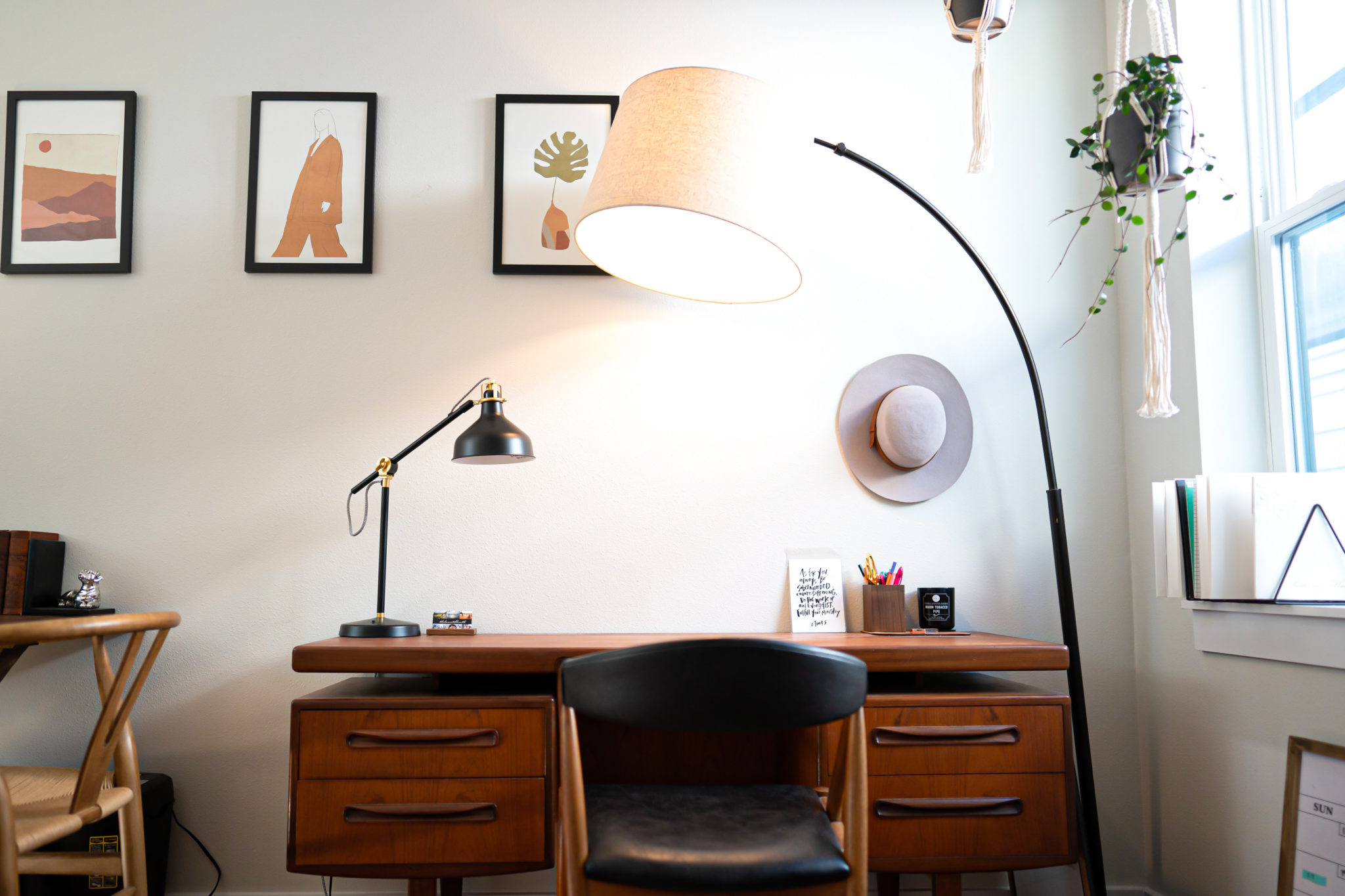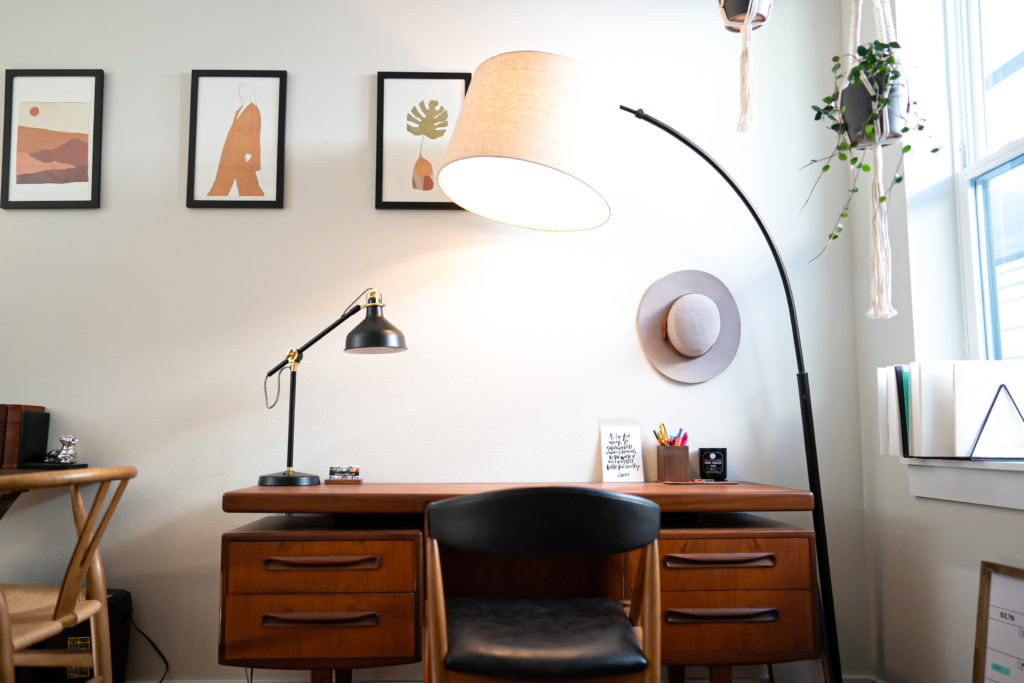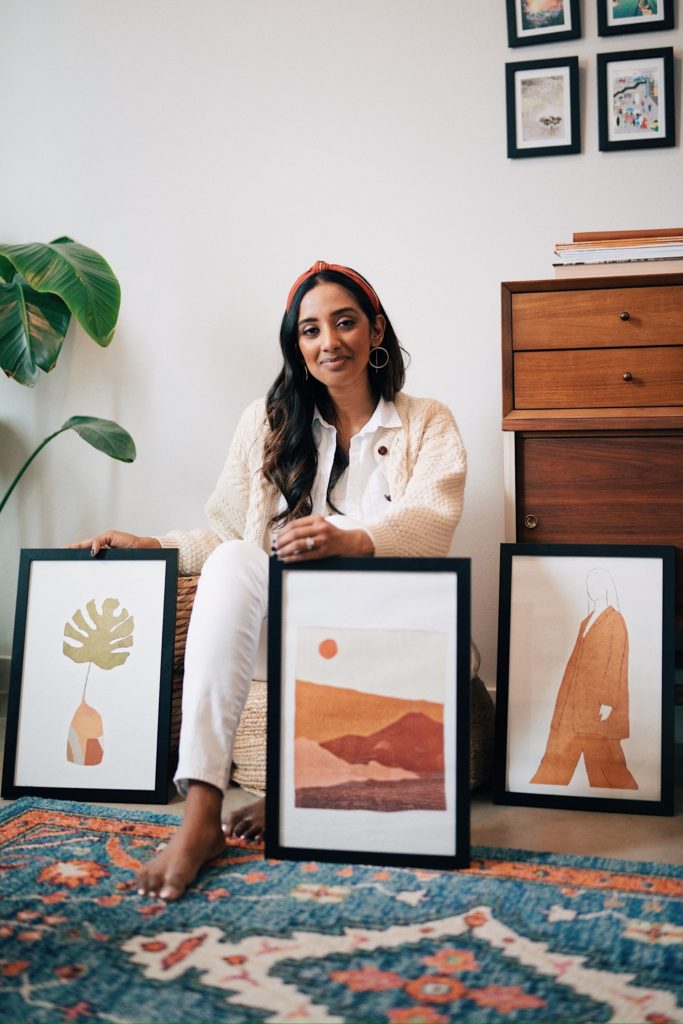 These three pieces fit my vibe perfectly and add to the creative energy in my space. I got these from artist cocoshalom, and if you're looking for art for your home or home office, I highly recommend checking out her work! Her prices are great, and the pieces look perfect up on the wall. I purchased the frames from Amazon.
Victory Board For Your Mental Health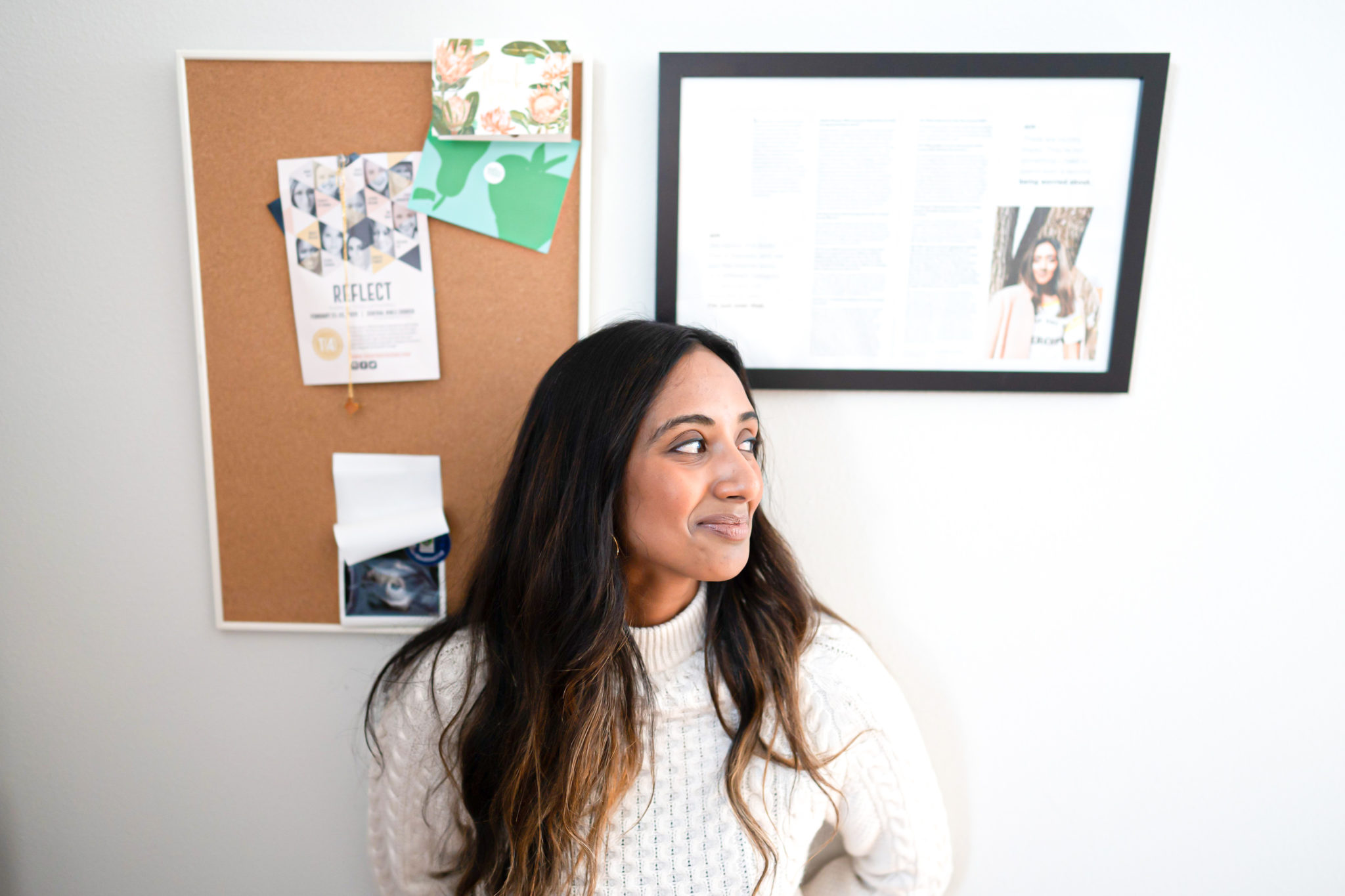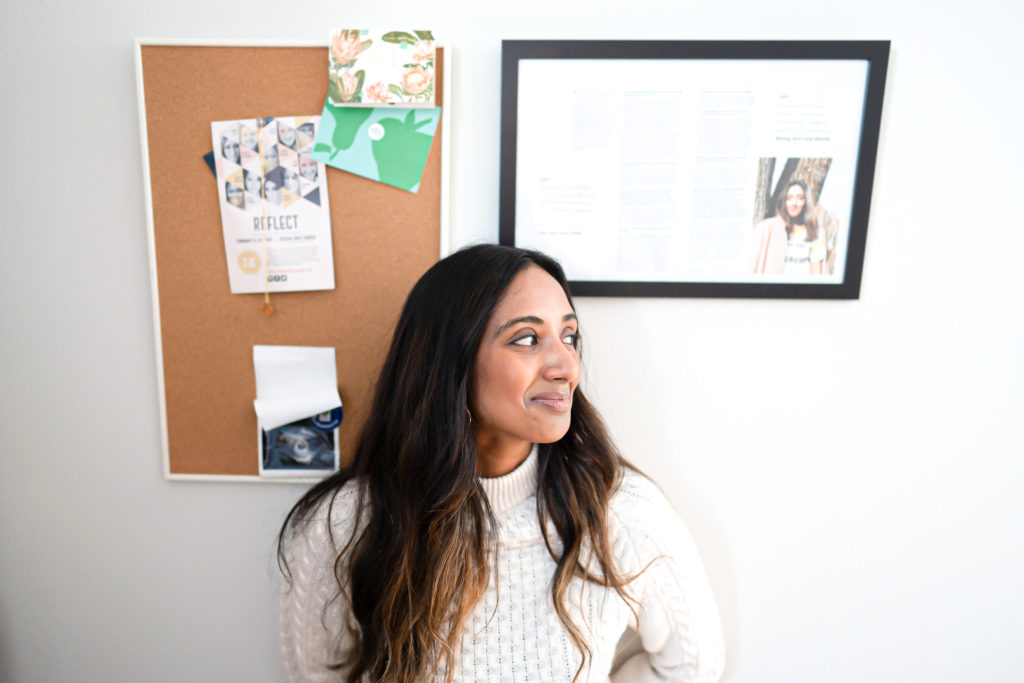 A victory board is something I'm going to write a more in-depth post on, but it's something I had to add to this post too. As an entrepreneur, there are moments where I feel overwhelmed, underappreciated, confused, frustrated, the whole gambit of negative emotions! This victory board was an idea from my husband. He told me to screenshot and print out all my victories; however big or small from DMS to campaigns, I get and stick them onto this board. It's currently a work-in-progress but already helpful quashing negative voices!
Plants, Plants, Plants!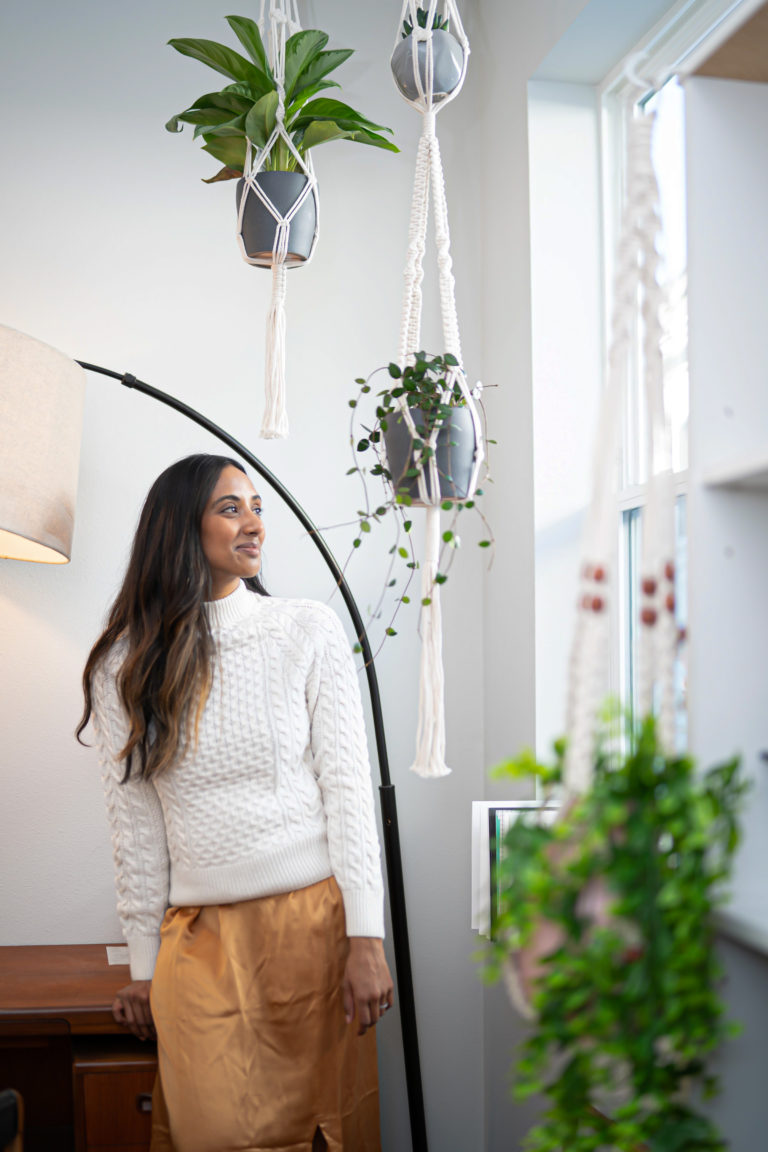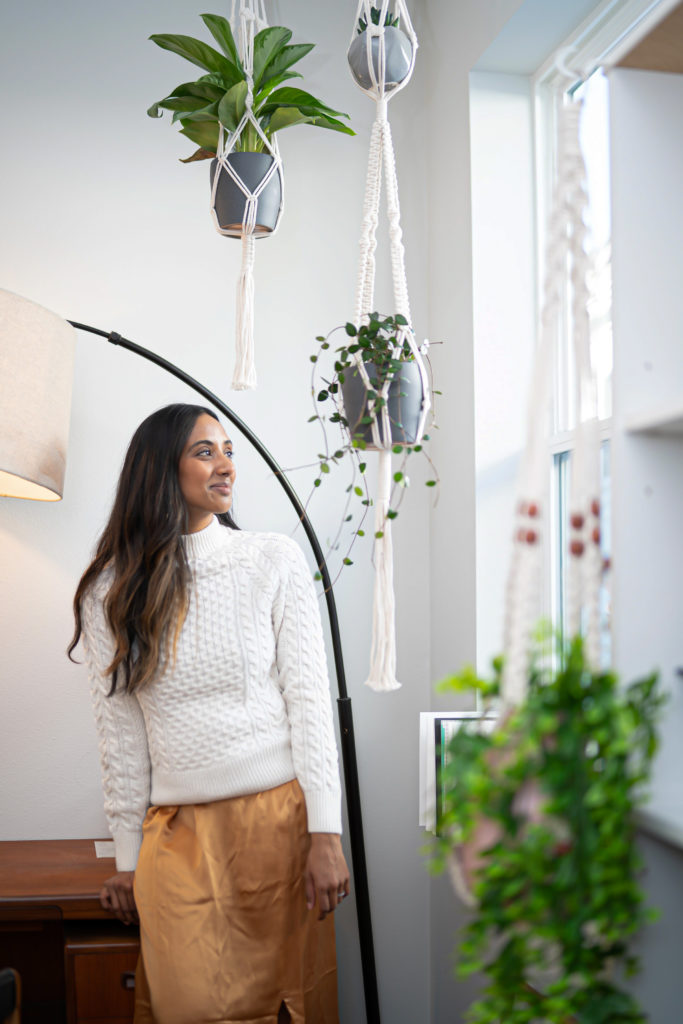 It is a proven fact that plants in spaces elevate mood, decrease blood pressure, increase oxygen quality, and inspire creativity. I mean…who doesn't want all of that in their workspace? Because I do have some natural light in my home office, I can place the real plants there, but I also have a few faux plants in my space!
Shelves For Organization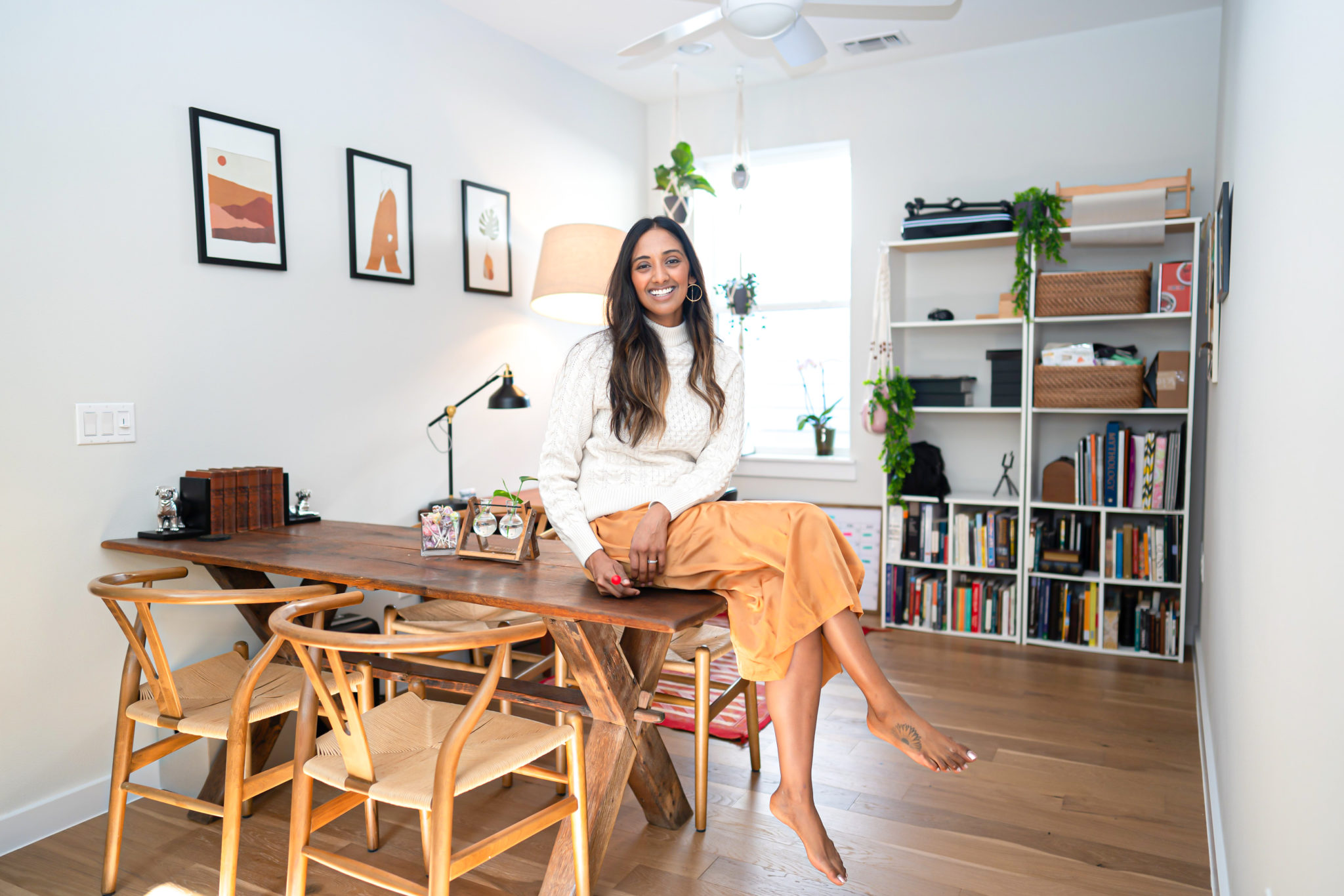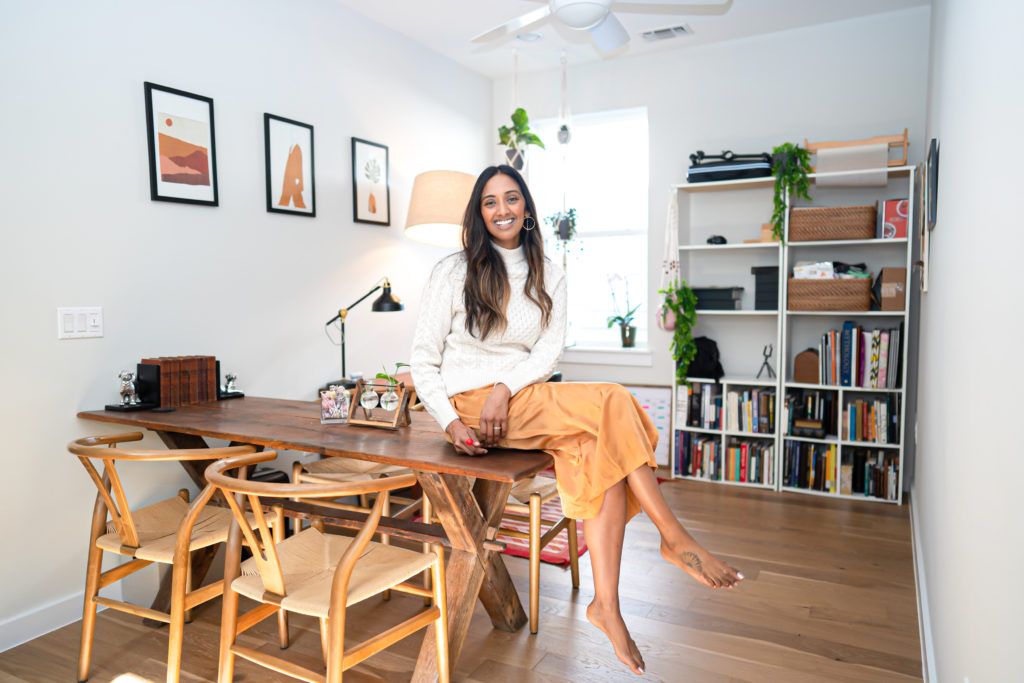 My shelves contain all the products I receive from companies, my books, art supplies, and all my tech gear. I am planning to upgrade these shelves soon, but for now, they work, and I want to get another year's worth of use out of them.
Expo Board Calendar So You Never Miss A Deadline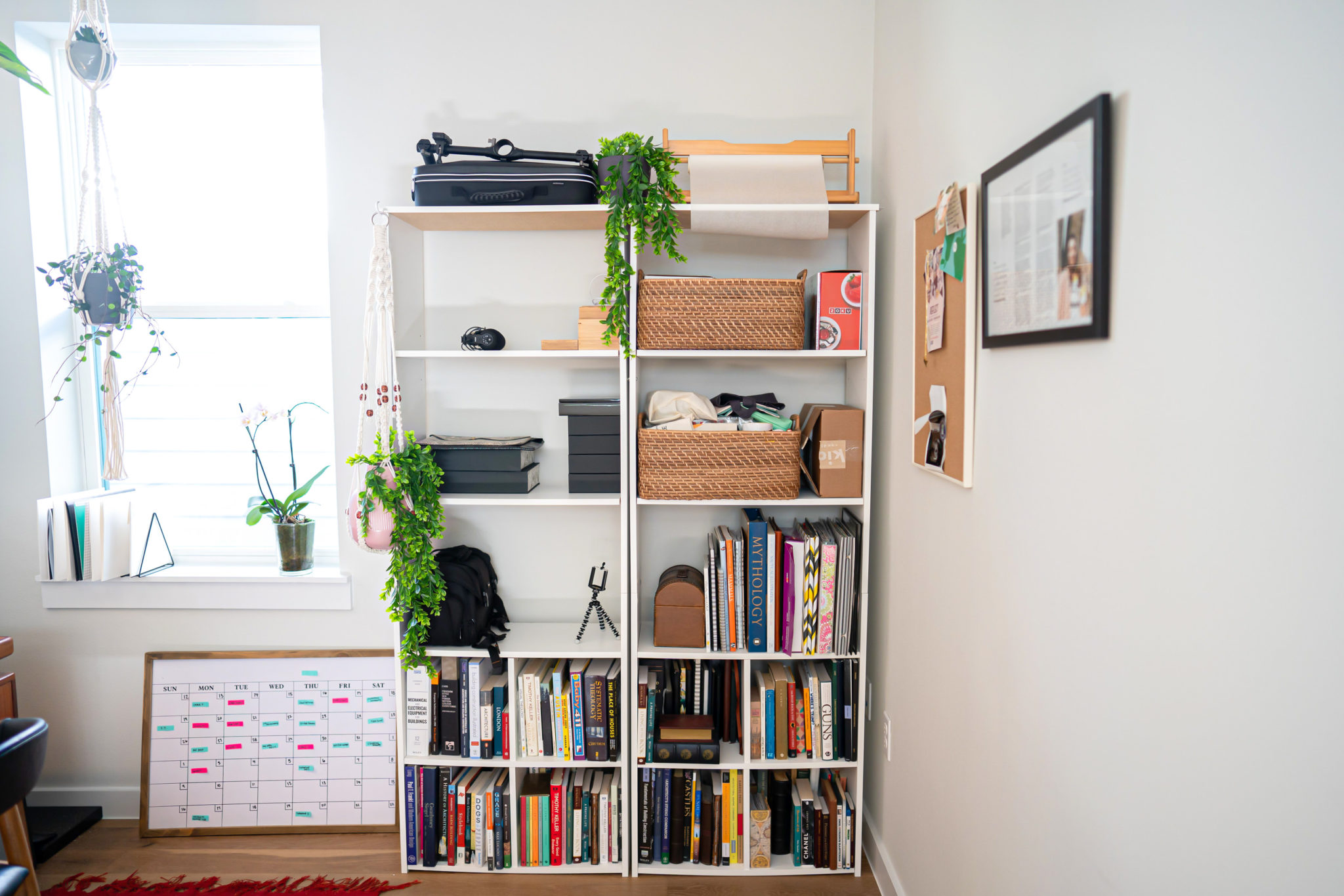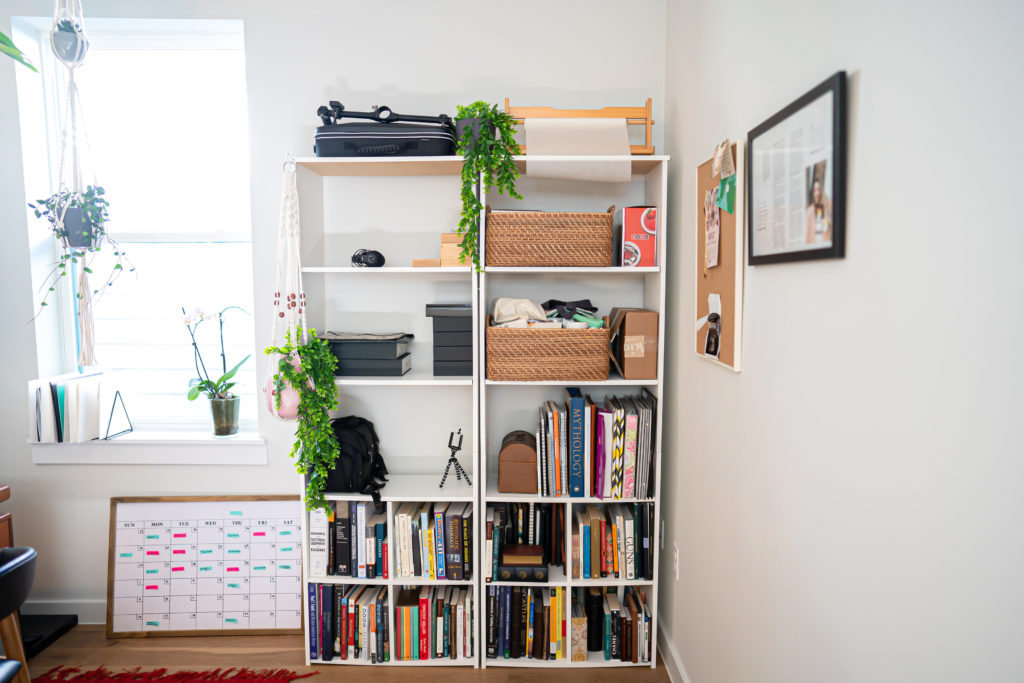 Organization is key! In my line of work, I cannot afford to miss a single deadline. Because of this, at the start of every month, I sit down with my calendar board, stick notes, sharpie, and marker, and plan out the content and deadlines for every month. I can easily look over at my board anytime I'm not sure when something is due and it's all right there. Also, because I use sticky notes, I move content around easily instead of erasing and re-writing. With sponsored and non-sponsored content, I always want a mixture of the two so I color code sponsored vs non-sponsored and see how my week looks!
Joyful Knickknacks For Your Happiness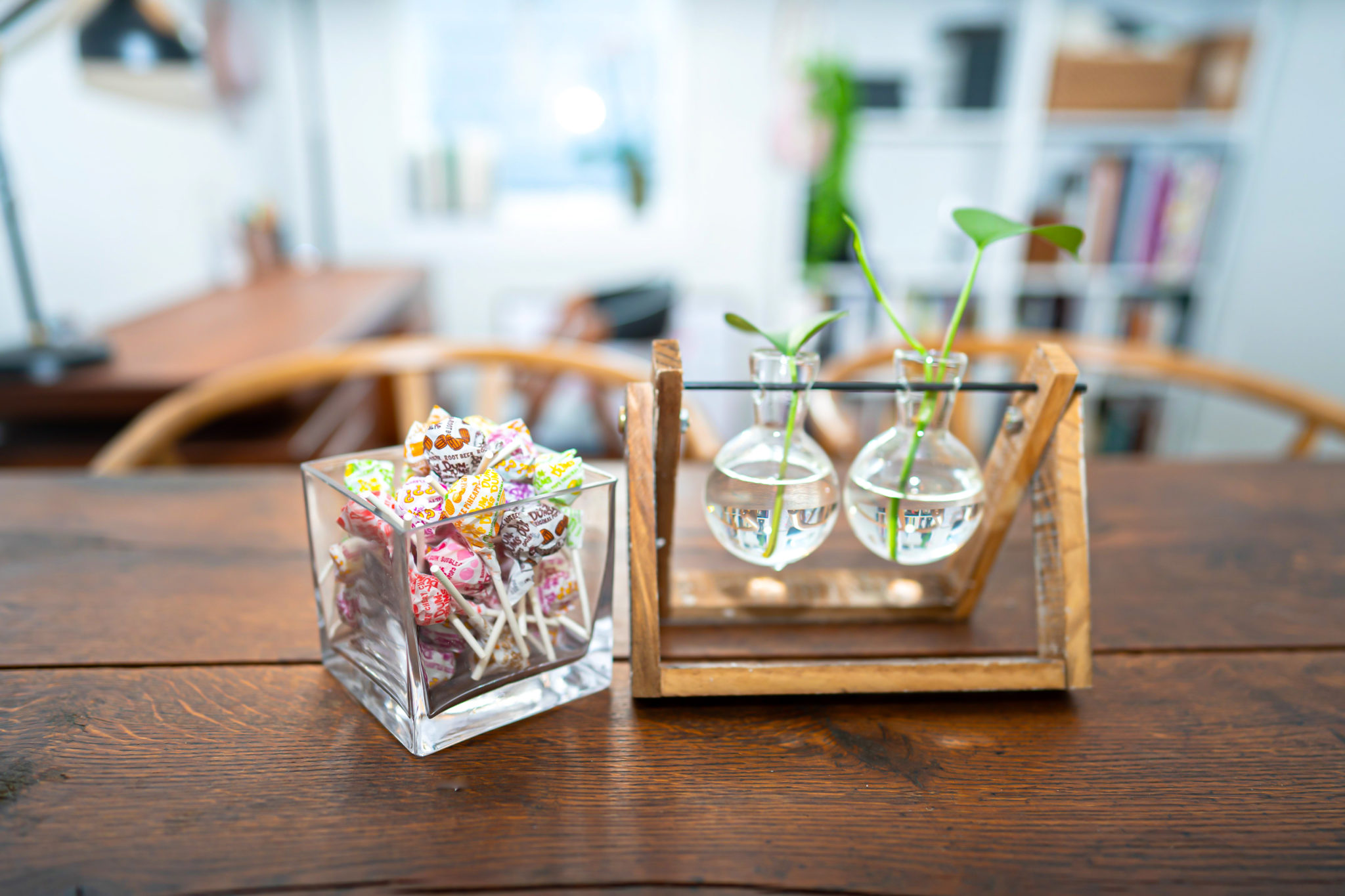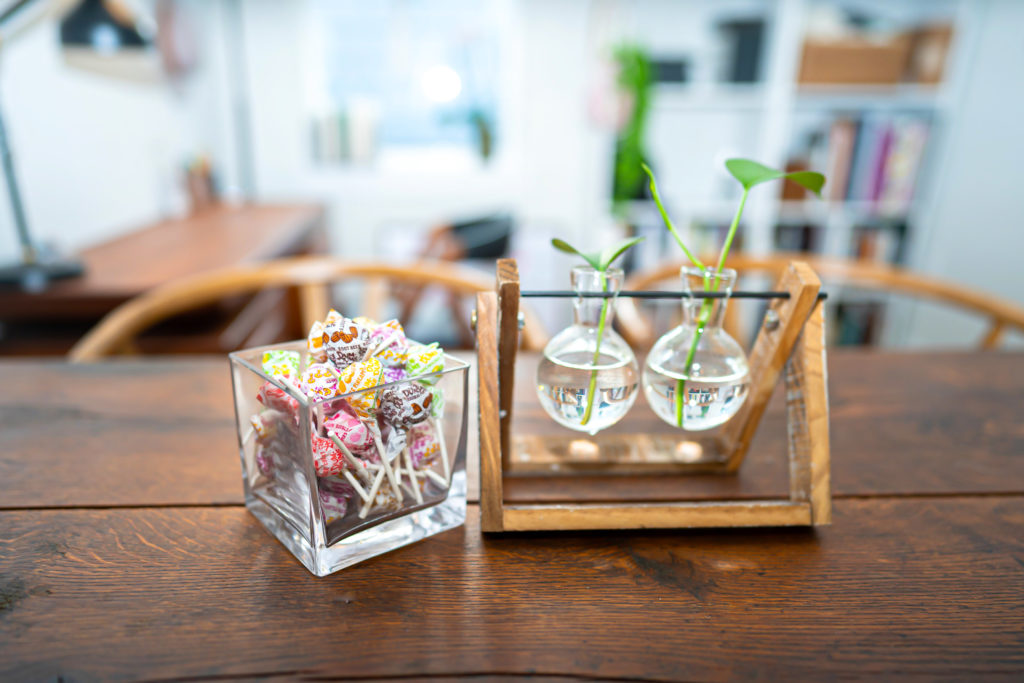 So, I'm not a huge knickknack person, but I do think a few around your space are necessary! These are enough to add extra personality to my area without making it feel cluttered.
My joy-bringers include:
-jar of dumdum lollipops
-mini record coasters
-plant holders hanging from the ceiling and my shelves
-candle (I always light a candle when I work to set the mood haha)
-mini-fridge with small water bottles
-small speaker for music
-business card holder with my business cards.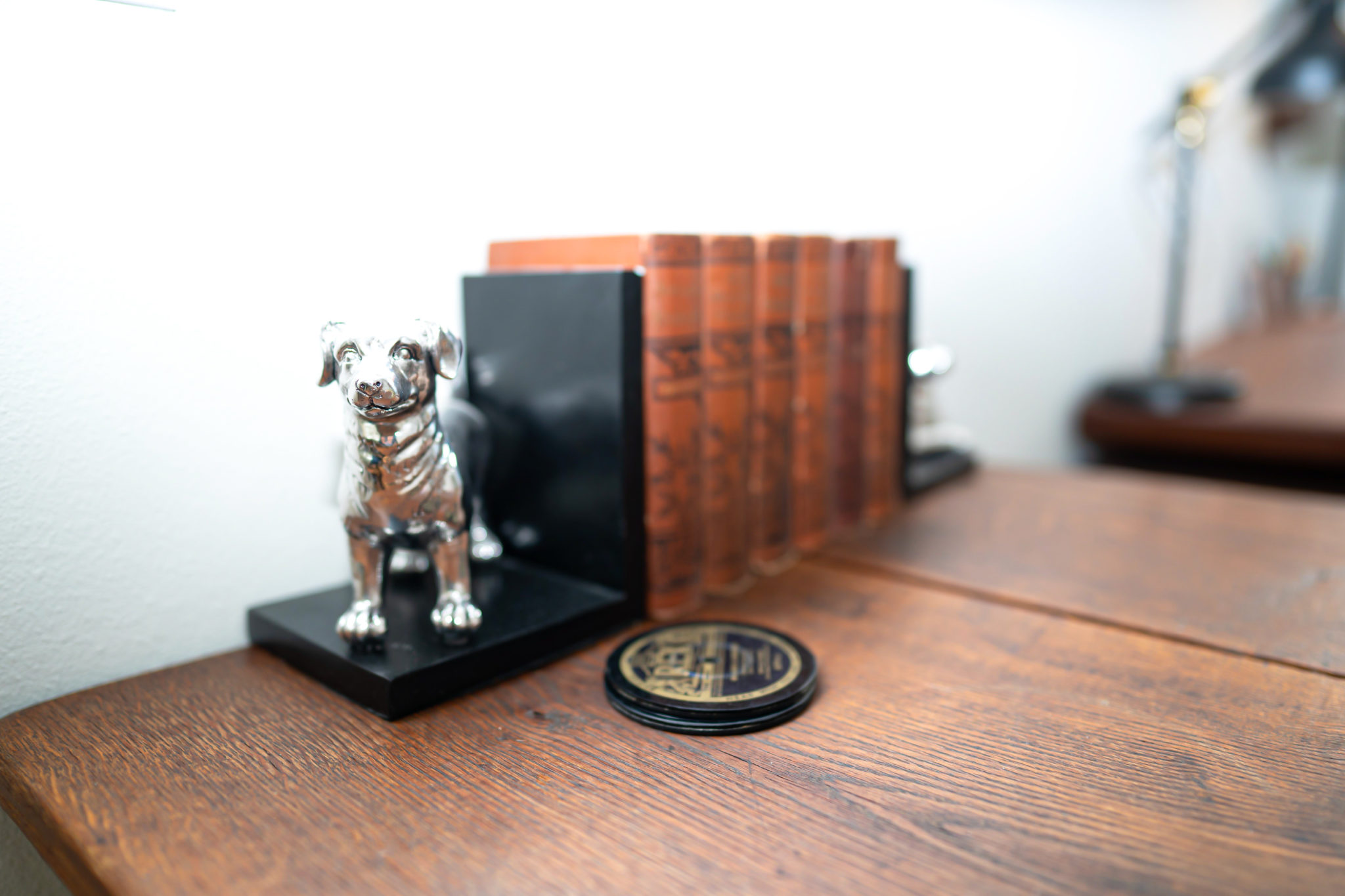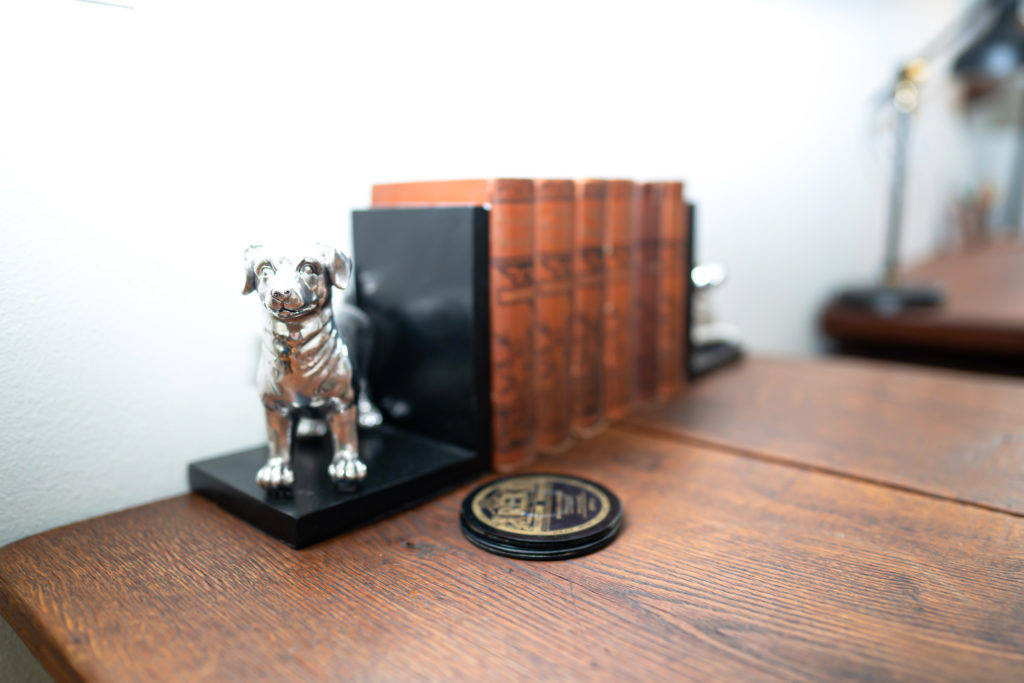 I'm the kind of gal who needs my space aesthetically appealing at all times because I never know when I'll need to take a last-minute product shot or online interview. Having a designated space just for your business is so healthy because it allows you to get in the zone when you need to and also lets you enjoy the rest of your home as your resting space.
Do you have a home office? What do you love in that space?
Cheers,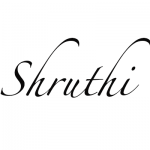 *As an Amazon Associate, I receive a small commission on any products purchased through my store-front.