Ten years ago, I bought a super fluffy zebra-striped robe. Sooo embarrassing, right?
Wrong. I still use it.
I have an affinity for the fluffiest, softest, and comfiest lounging products. From robes to socks, if you are fluffy and fantastic, I will find you. So it should come as no surprise that when I moved to London, I had to find the warmest, fluffiest slippers to keep my feet warm at home. No, I'm not talking about cheapo, Poundland slippers that wear out after a season; I want finely made.
I'm talking luxury.
I'm talking sheepskin slippers.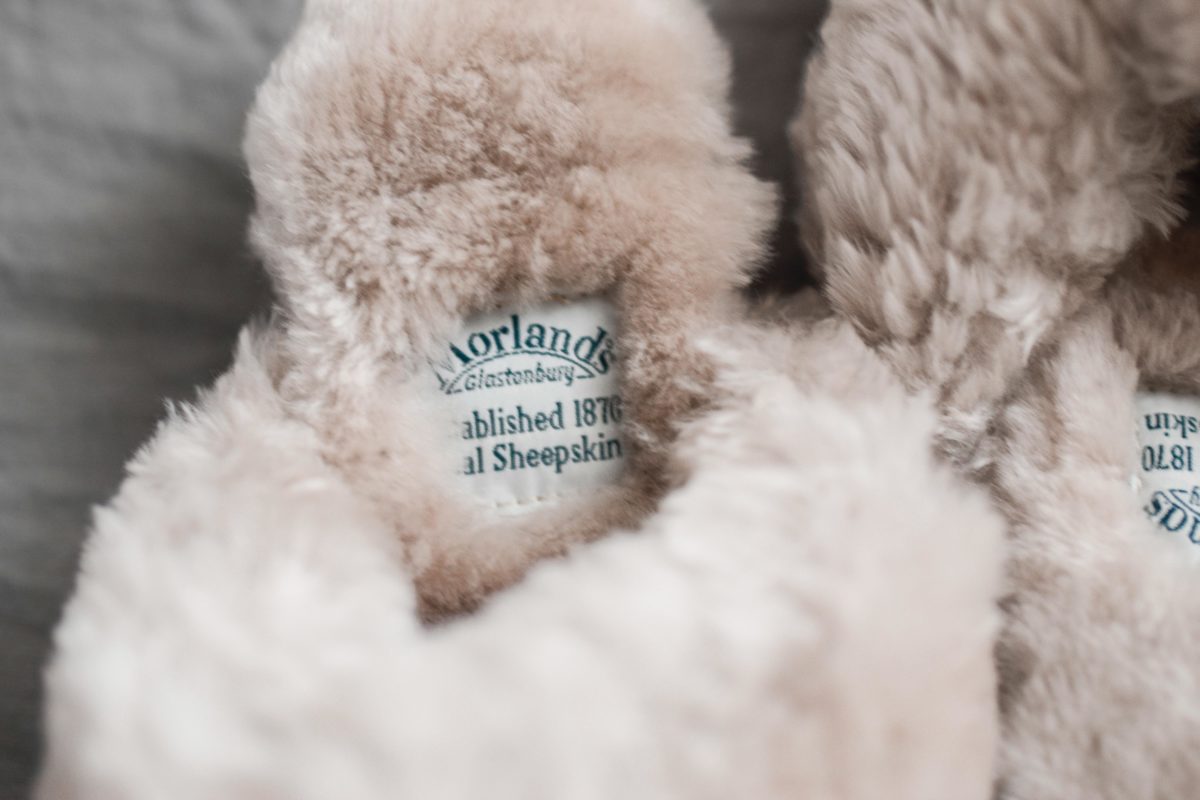 Are you familiar with Morlands?
Well for starters, they've been crafting luxury since 1825—that's almost as old as America! Okay great, so they've been around a while, but what about their quality? I'll answer that question with this fact: since 1906, Morlands has been making sheepskin car mats for the luxury car market. Only after that did they start making slippers, so you know the quality of the slippers is top notch.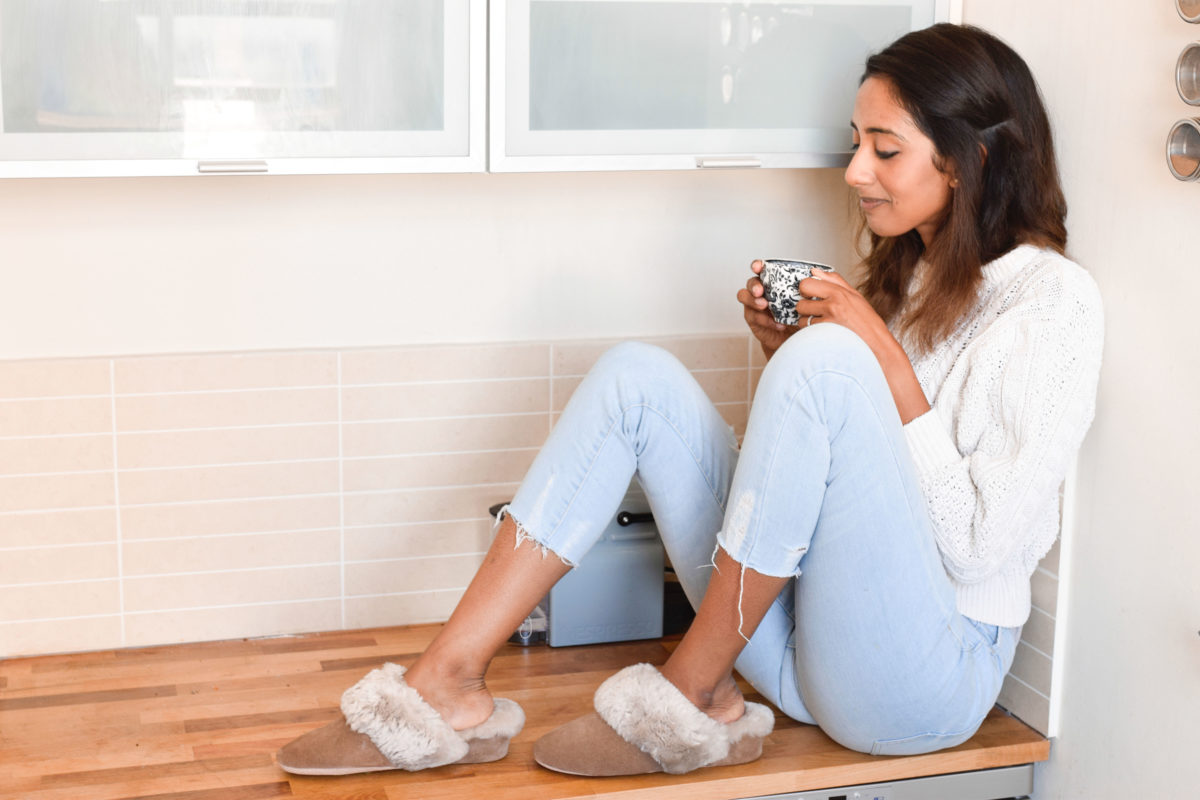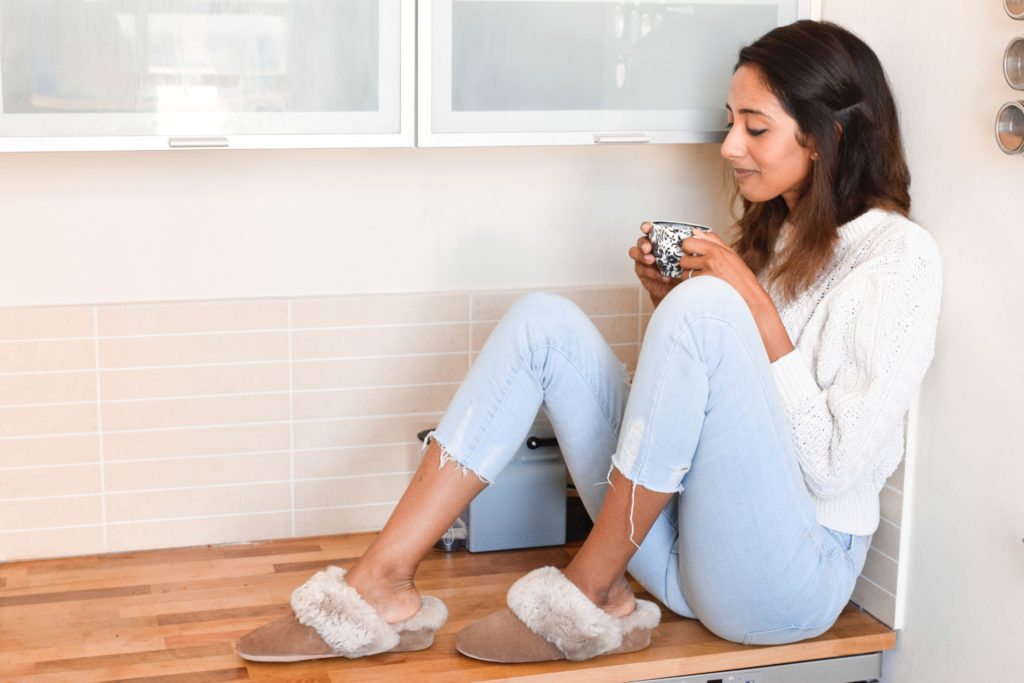 What do the slippers feel like?
I thought the sheepskin slippers might be a little too warm, but actually my feet aren't sweating at all. The sheepskin slippers are insulated yet breathable (nobody wants sweaty feet). Thank you, skilled craftsmanship. I love slip-on slippers because they're just so low maintenance. Plus the tiny heel on these helps me not feel the ground through my slippers. If I wanted to feel the ground, I'd just wear socks haha.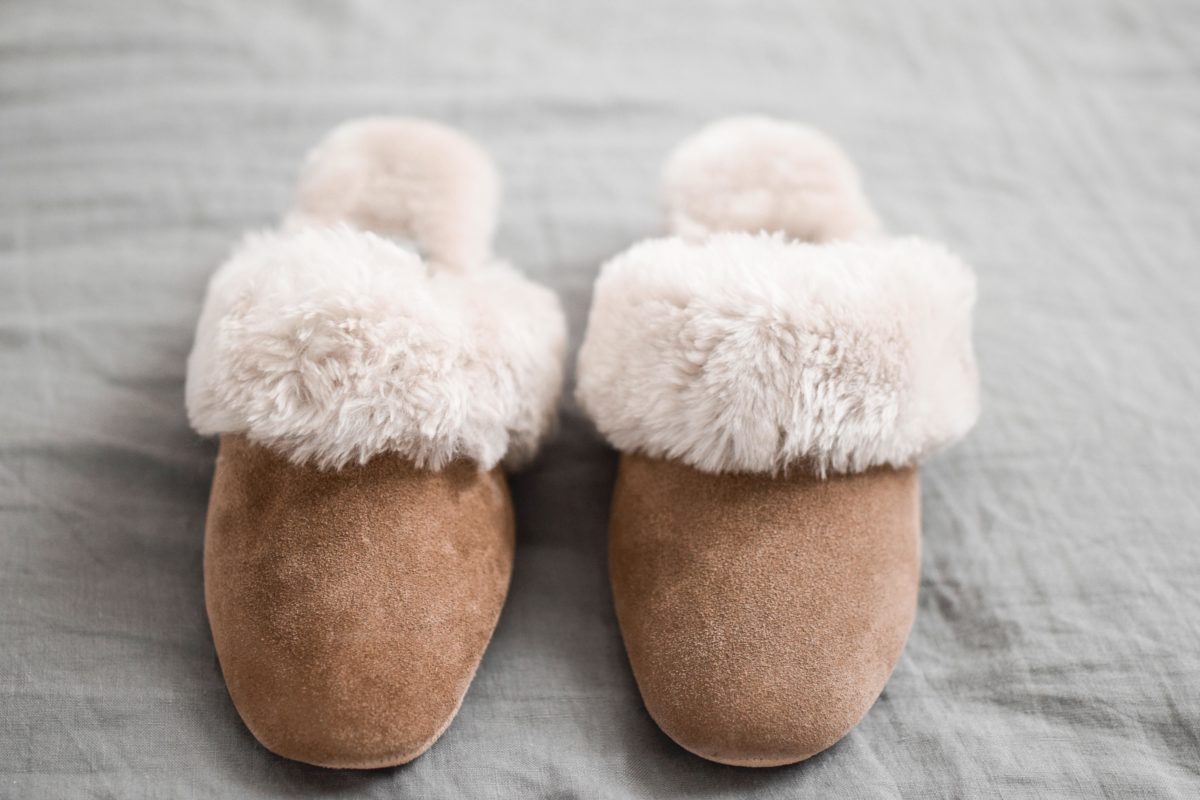 What style am I wearing?
I'm wearing the Muffat, which is their original sheepskin mule. The color is mole. It contains a sheepskin collar and is lined with Morlands signature sheepskin lining. It has a silky suede upper, soft suede sole, and a 1.5″ suede covered heel. These sheepskin slippers are perfect for keeping my feet warm from this year-round London morning chill. You can buy them here for just £59.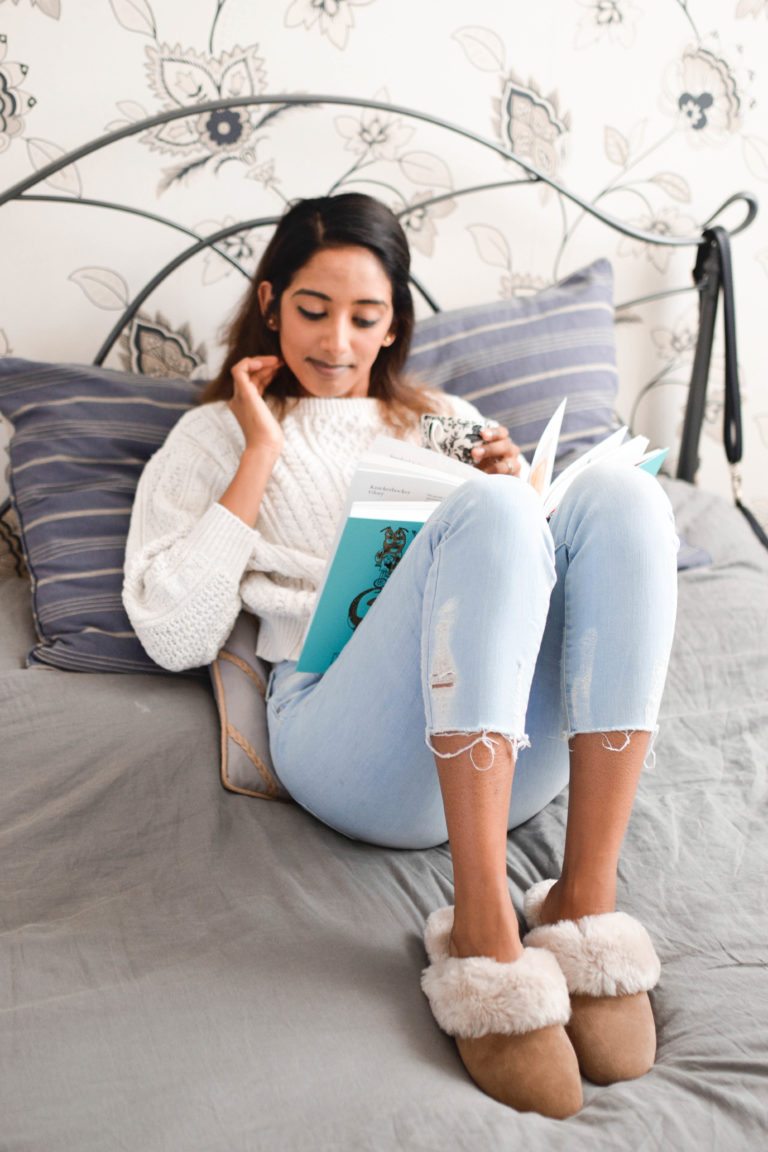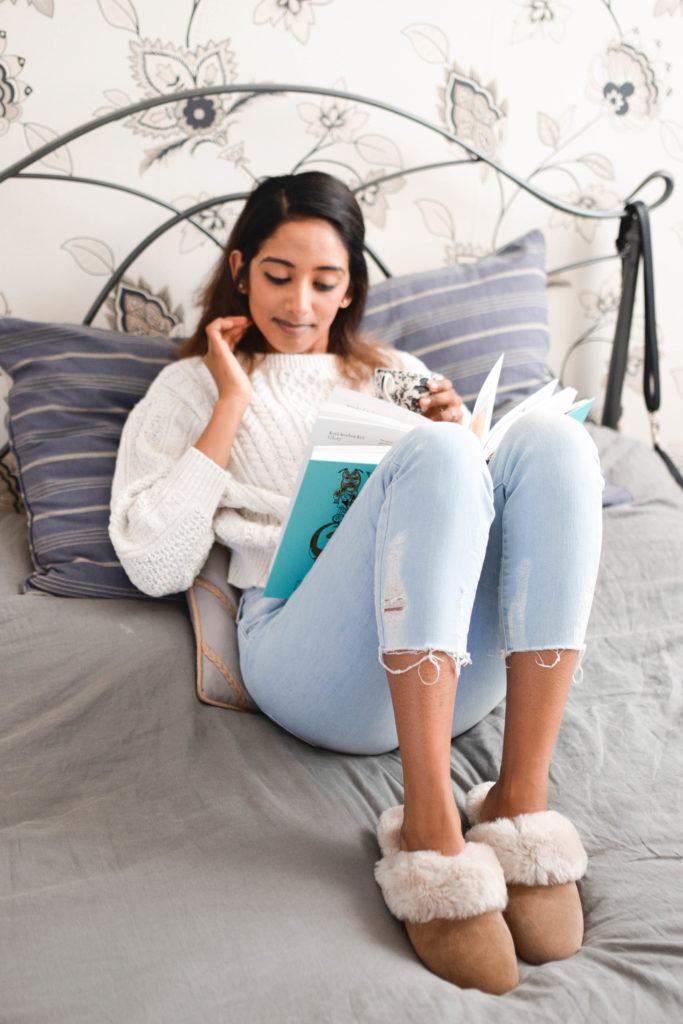 Morlands have a wide range of slipper styles, so if mules aren't really your thing, don't fret! You can indulge in loafers, gloves, or ballerina-style flats. These also make a great gift for that special man or woman in your life.
So tell me, are you ready to spoil yourself with these incredible sheepskin slippers?
Any other fluffy products out there I need to check out?
Cheers,