This blog post is written in partnership with and sponsored by Big Lots.
Buying a house is such a fun endeavor, especially when you start to decorate all the rooms! As new home buyers, we are in the process of making this new space not only look like but also feel like home!
The room I'm focusing on in this blog post is our library. I knew I needed an eclectic variety of items so I decided to check out my new, neighborhood Big Lots. Since Big Lots just renovated their stores, I knew I would find a lot more all in one space than I would store-hopping. In this blog post, I'm also sharing multiple pictures of how I decorated a not-so-typical area in our home. Each photo is embedded/linked out to the products shown so you can buy it too!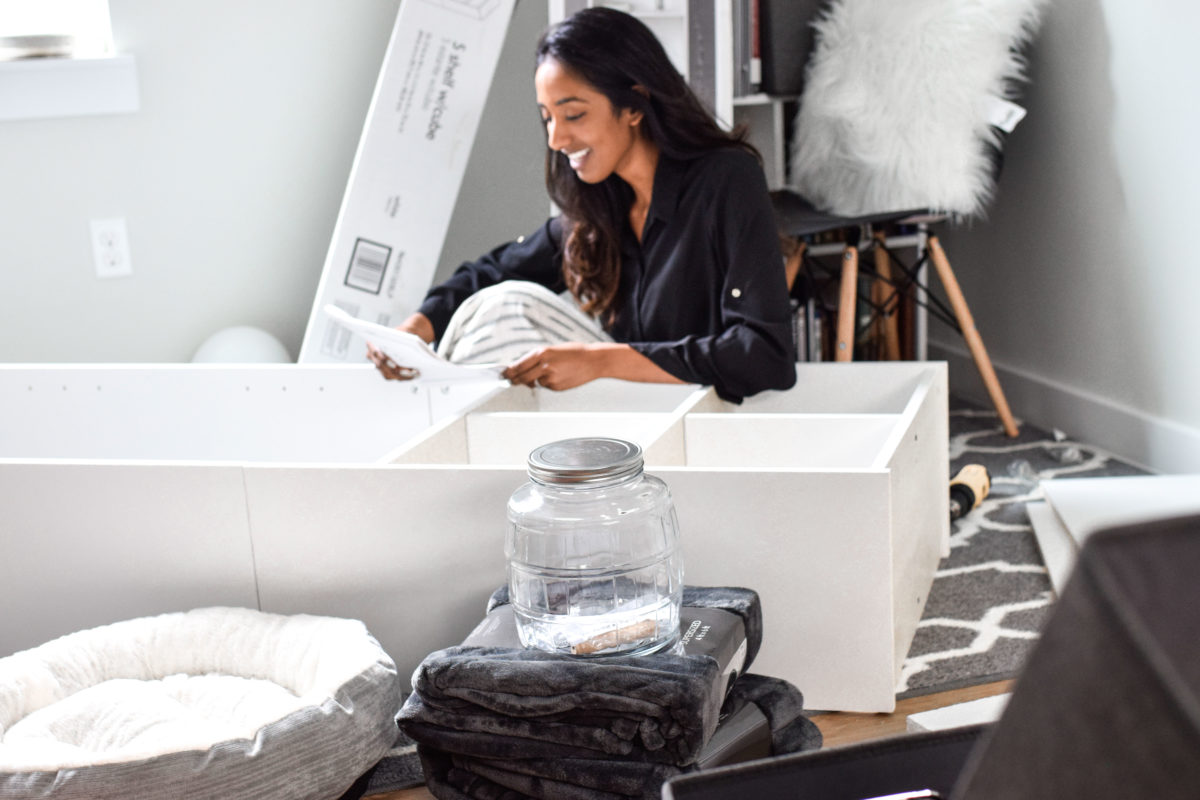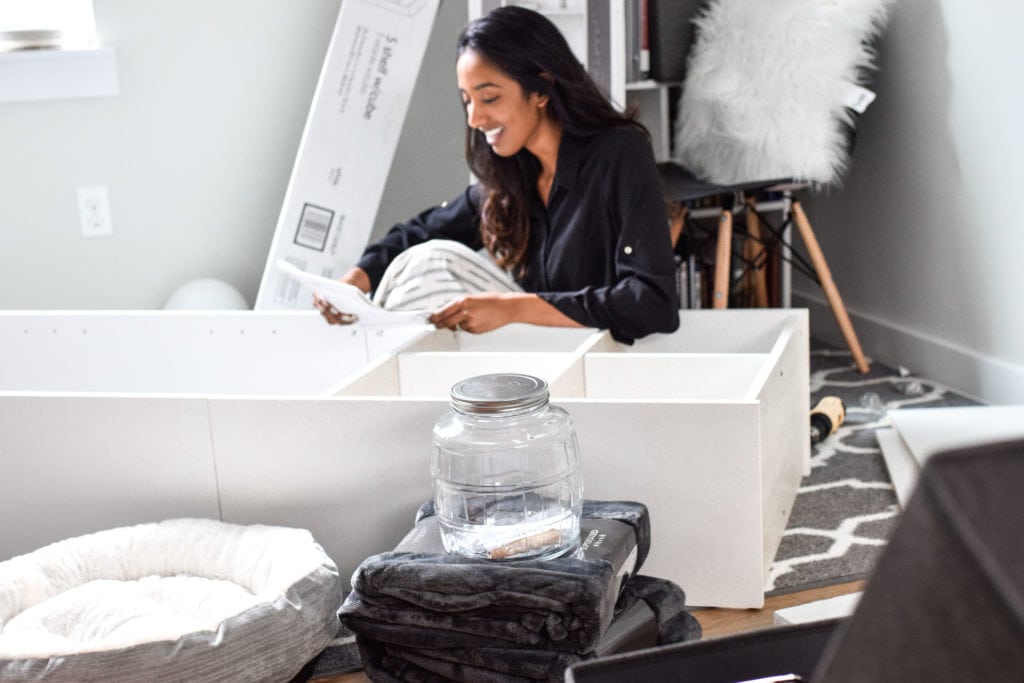 I know not many people have libraries in their home and most people will probably opt for a spare bedroom, but my husband and I agreed that at this stage in our lives, we don't need too many bedrooms. The idea of creating a new space where we could rest or get work done was far more appealing! The goal of this library is for it to be a place of neutral colors, lots of organization, and just all-around peaceful for our senses. We were able to accomplish all of our goals with only one shopping trip to Big Lots.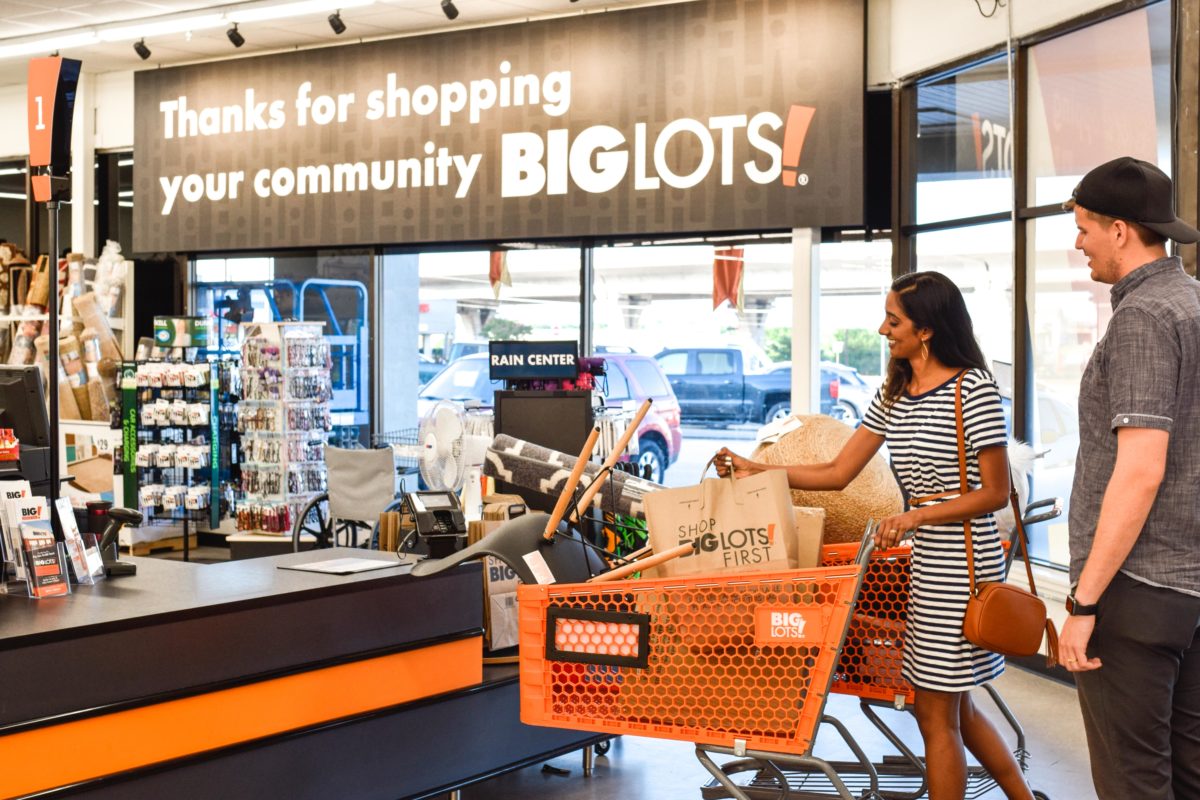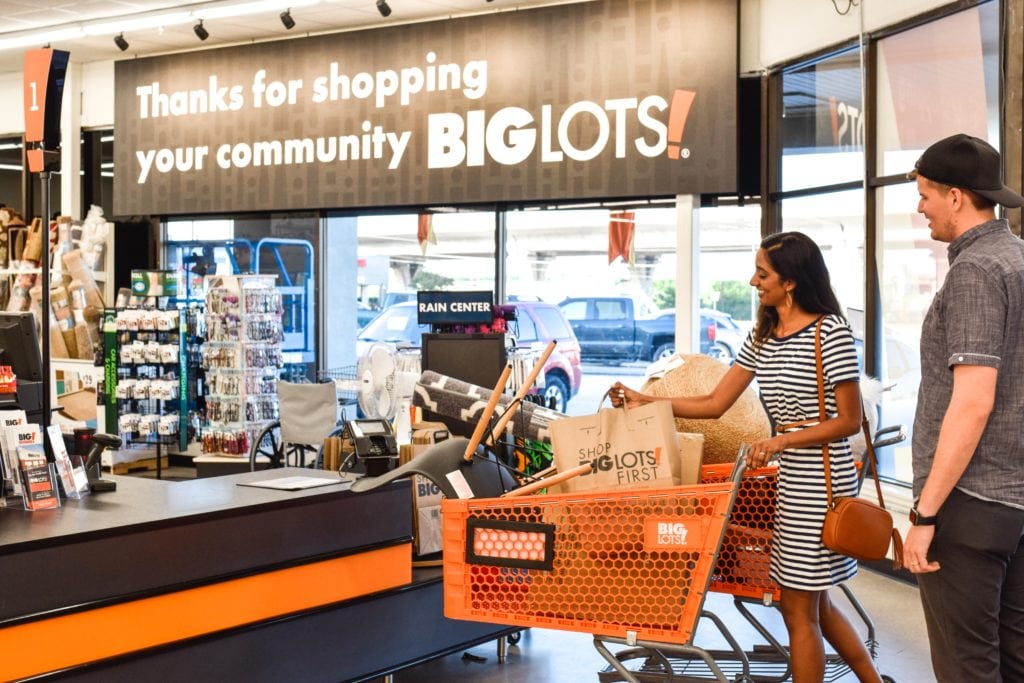 Yes, that's right. Big Lots has everything you could think of needing all in one store! The newly renovated store is bigger and brighter, which only made our shopping experience that much more fun. We started off in the organization section. I knew I needed shelves for books and organization, so we opted for two large white shelves and large, gray cubes to match the minimalist and neutral color scheme. These boxes fit so much in them, and I love that you can't see what's in them from the outside. I placed all of our crafts, wires, stickers, gift bags, and more in these boxes.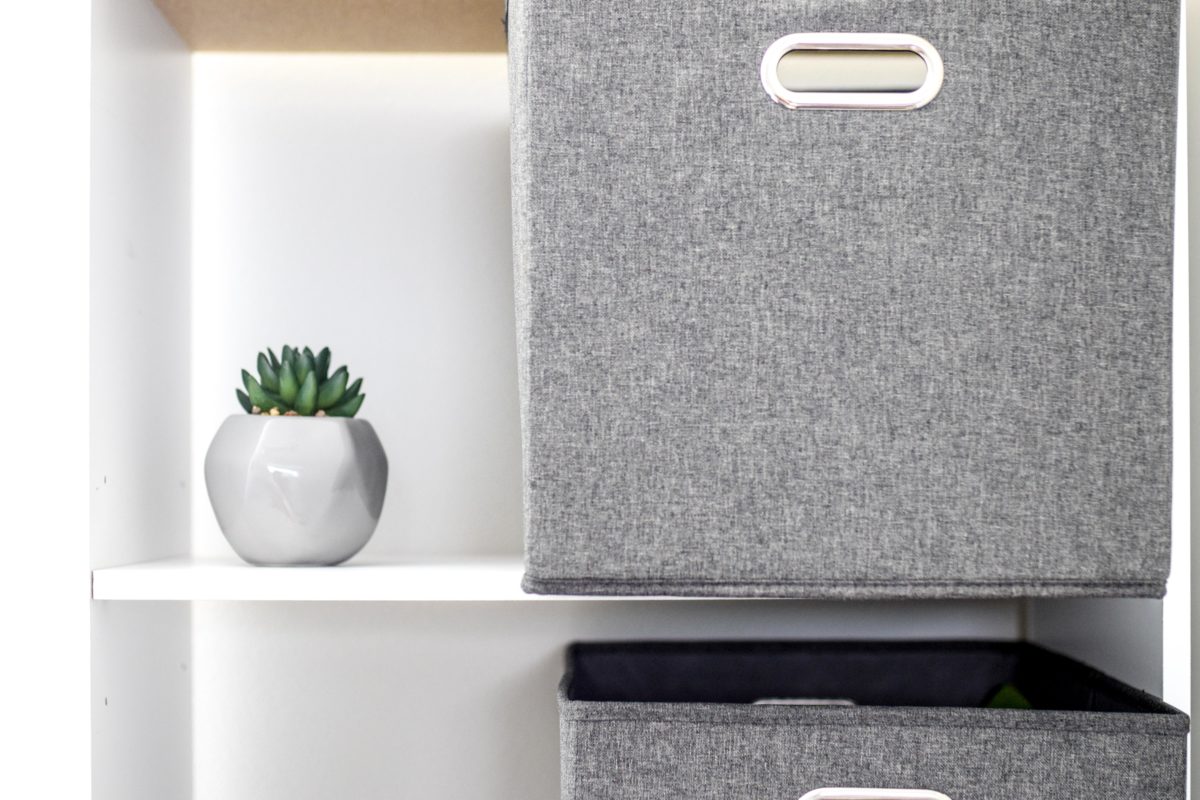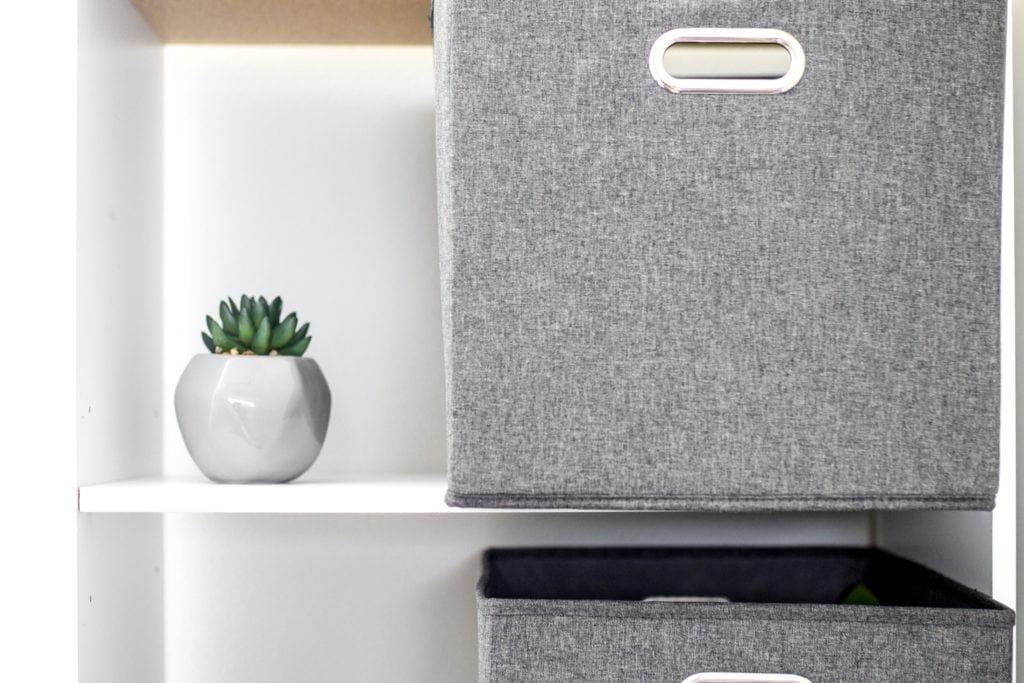 After organizing the bookshelves and cubes, we looked for a rug to match. This gray and white rug is soft, comfortable, and easy to roll up if we need to.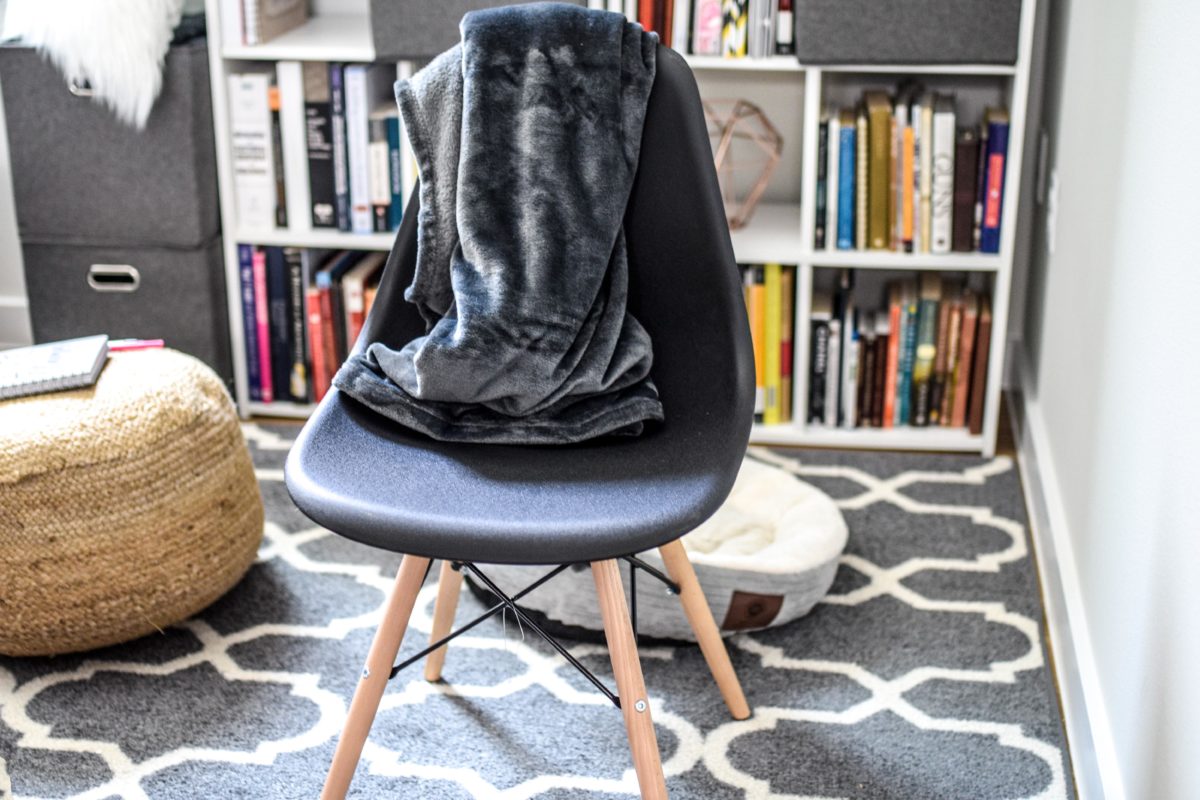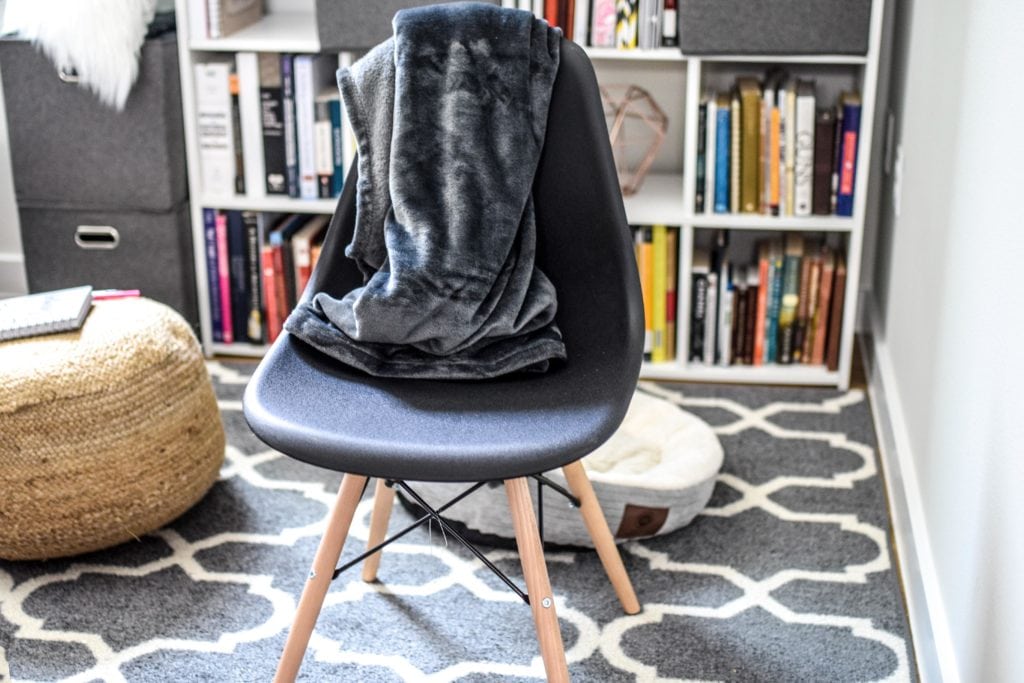 For seating, we picked out a modern black chair. I've always had my eye on the design of this chair, so I was so happy to incorporate that into this room! We paired that chair with a neutral pouf. The tan pouf goes so well with our black chair! I also like that we can move it into any room in the house and it will still go with the décor.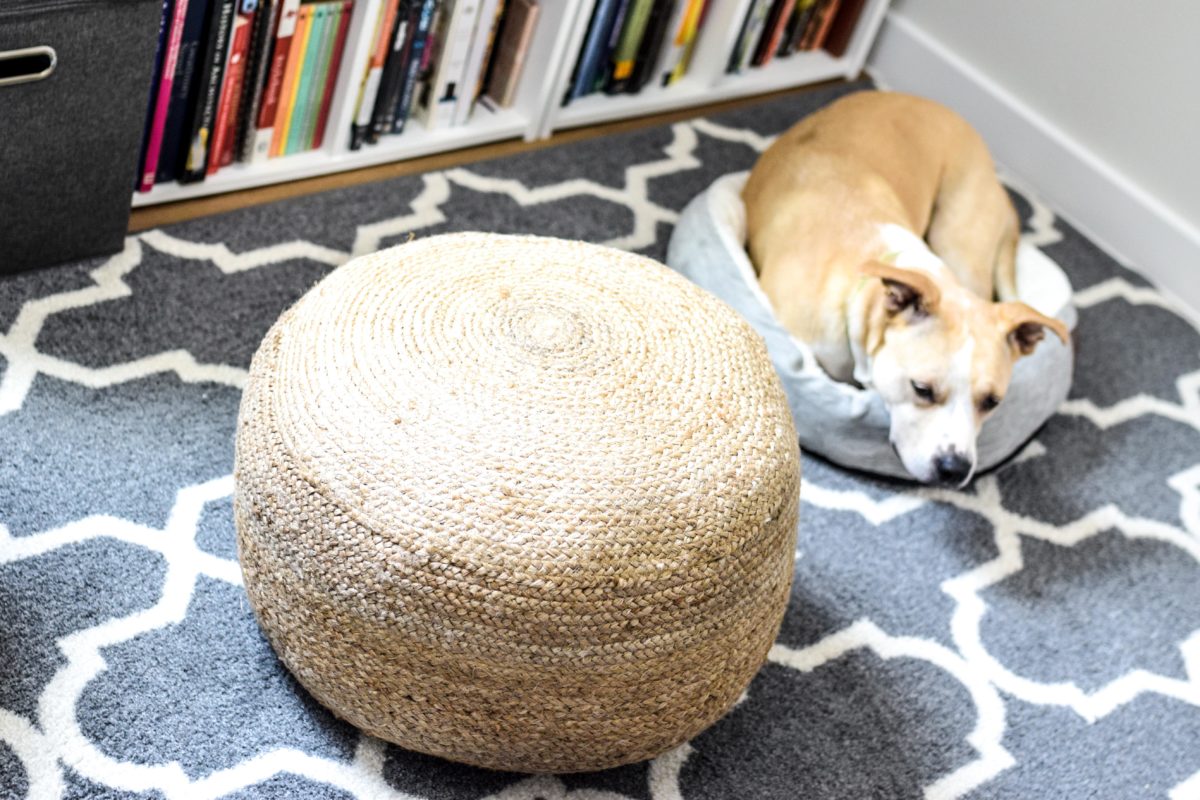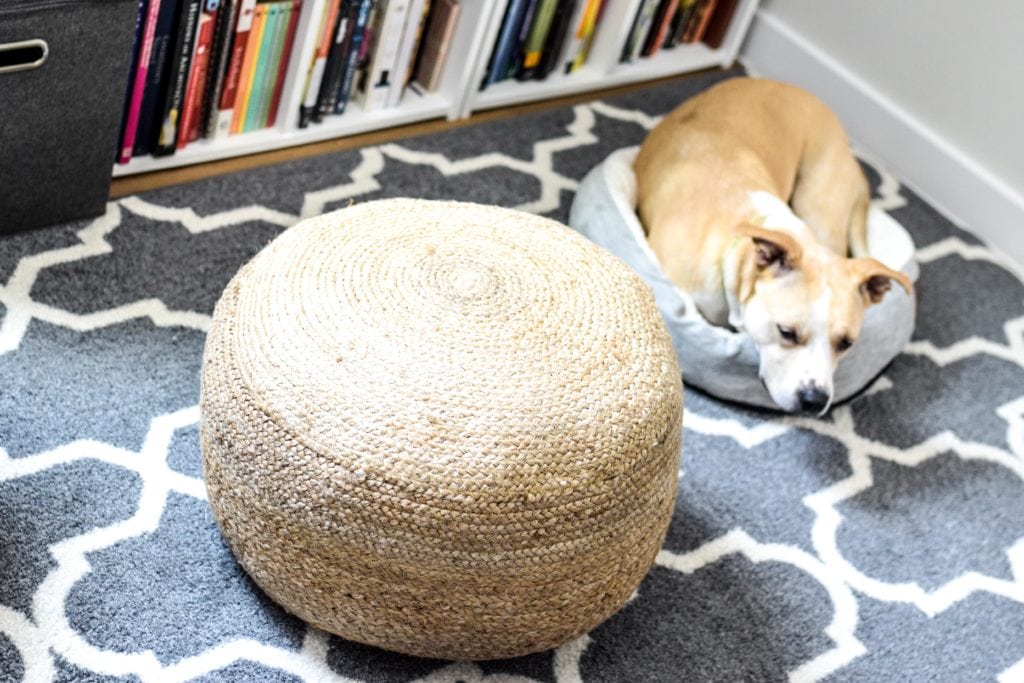 We also picked out a gray and white bed for our potty-trained dog. Our other dog doesn't have the privilege of entering this space haha.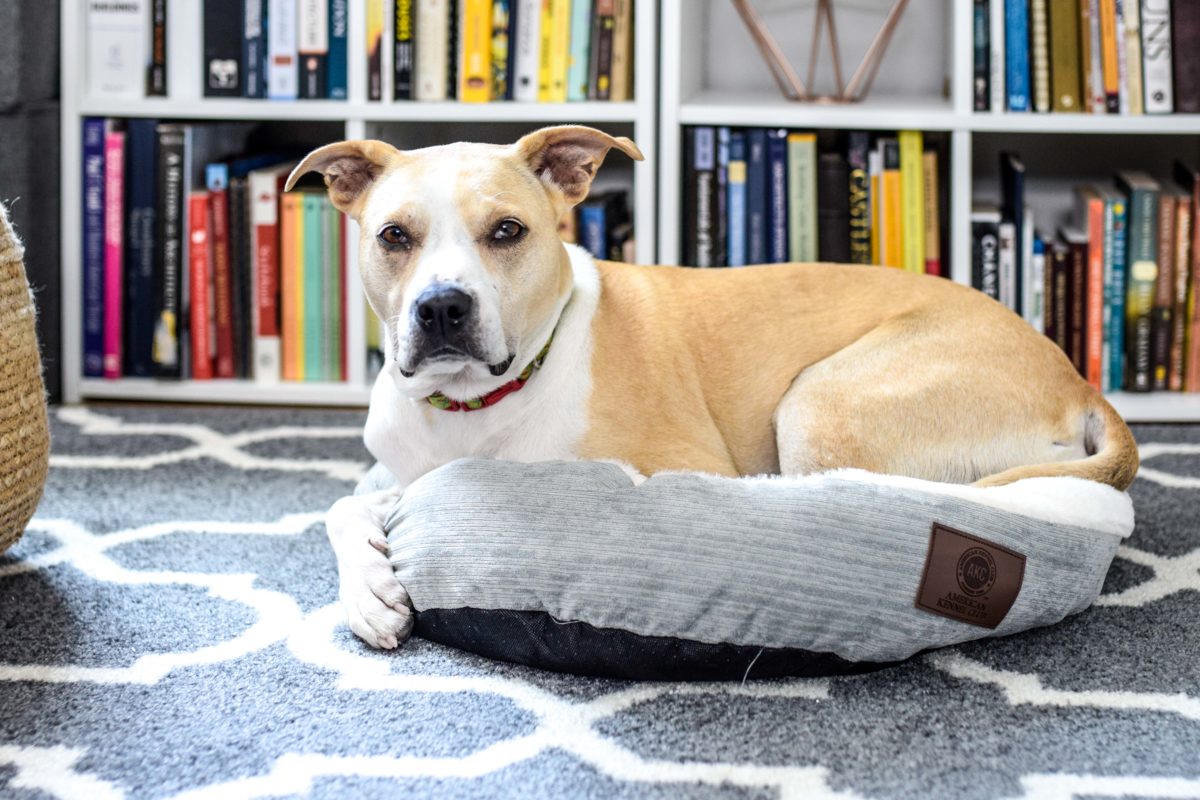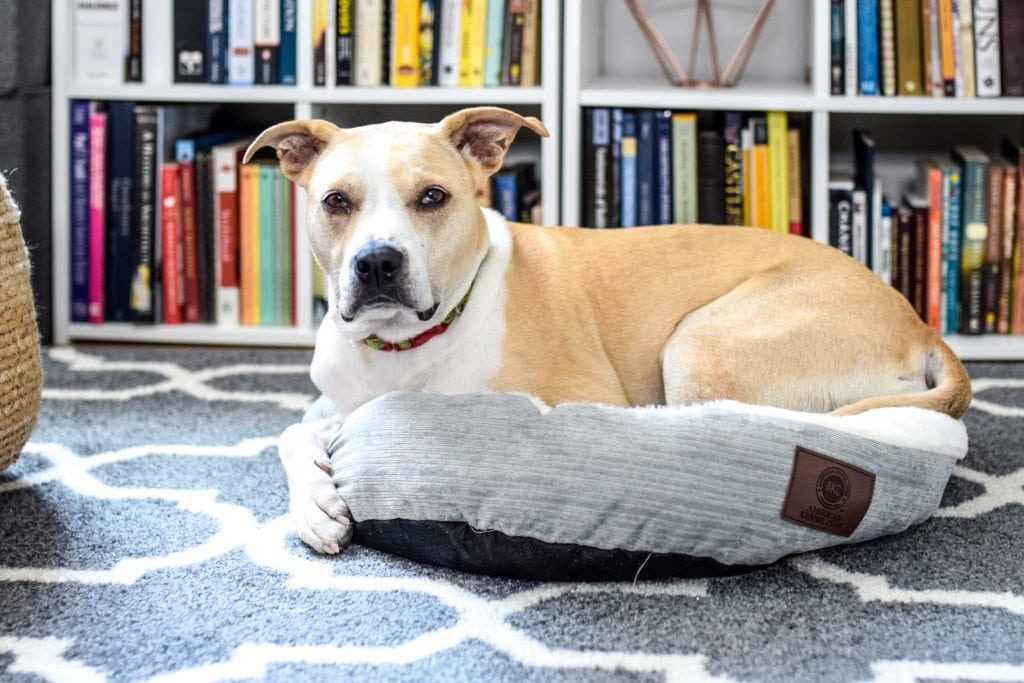 After we decided on the big pieces, we focused on the smaller, comfort-bringing items. We picked out super soft and plush gray blankets, a large white furry pillow for texture, two incredible-smelling coconut orchid candles, one sizeable decorative jar, two packets of Oreos, one small notebook, four pens, and two faux succulents.
We use these thick blankets all the time, especially when cozying up to a good book or playing a board game. The Oreos are great to snack on, and the decorative jar holds so many of them!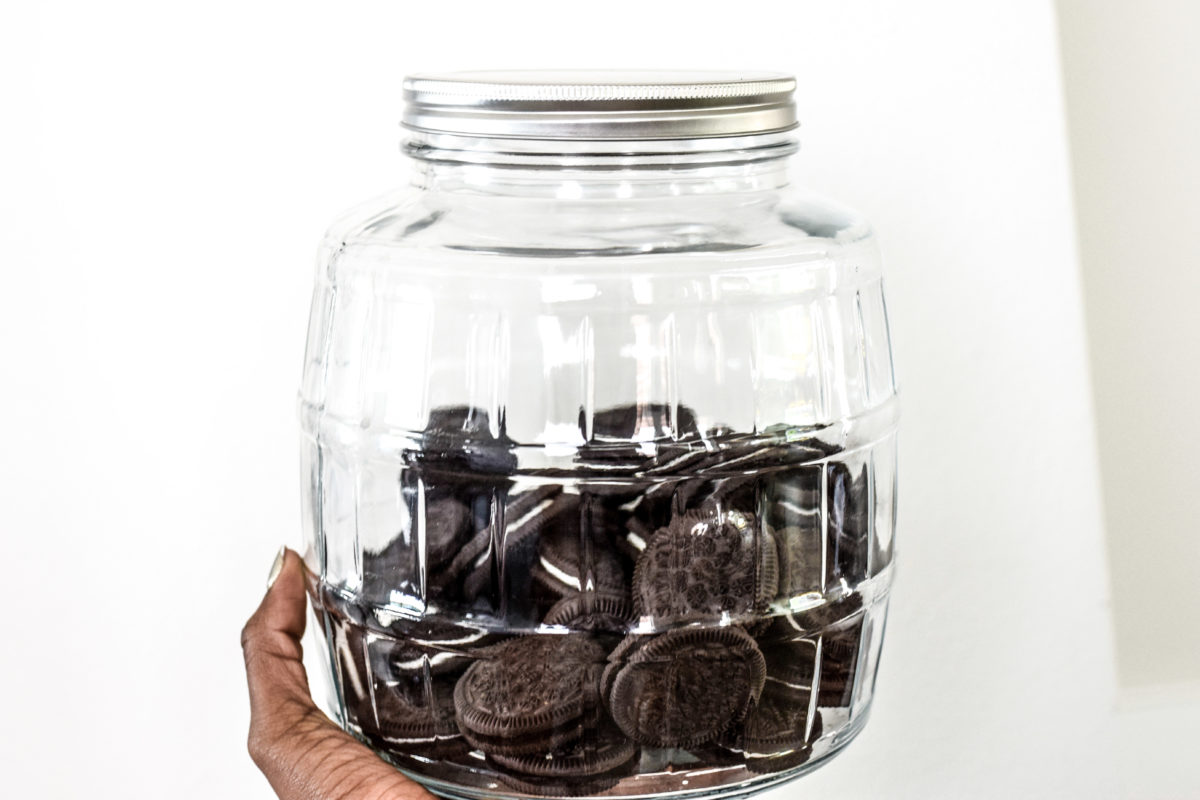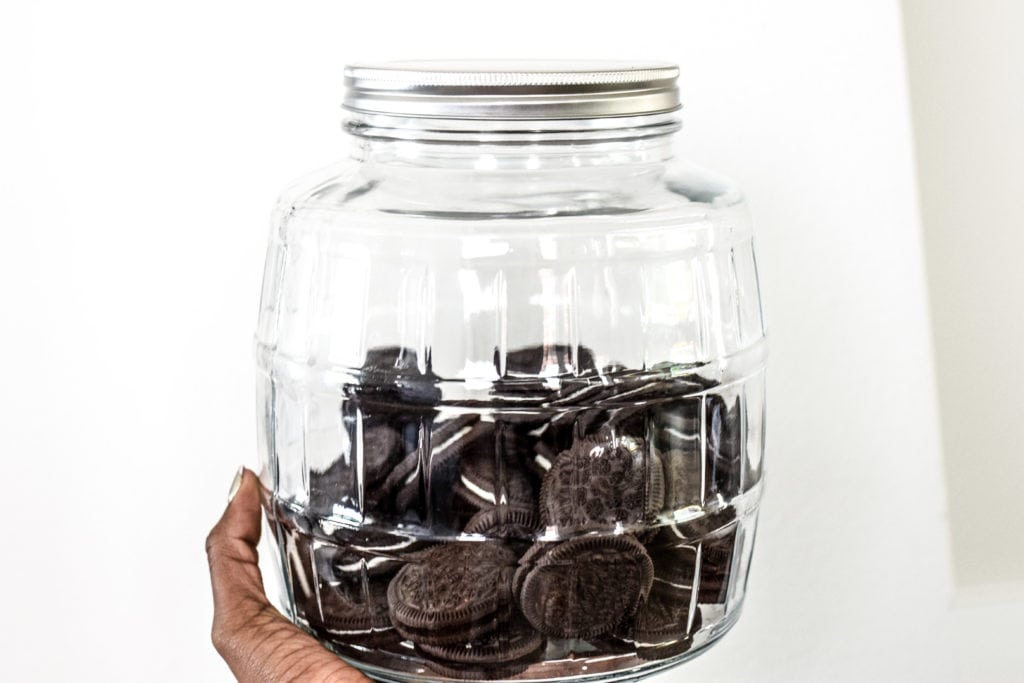 I love the jar that the coconut orchid candles come in. It's this modern cement container with gold paint. Moreover, the fact that the candles are three wick means that they make the room smell good quickly.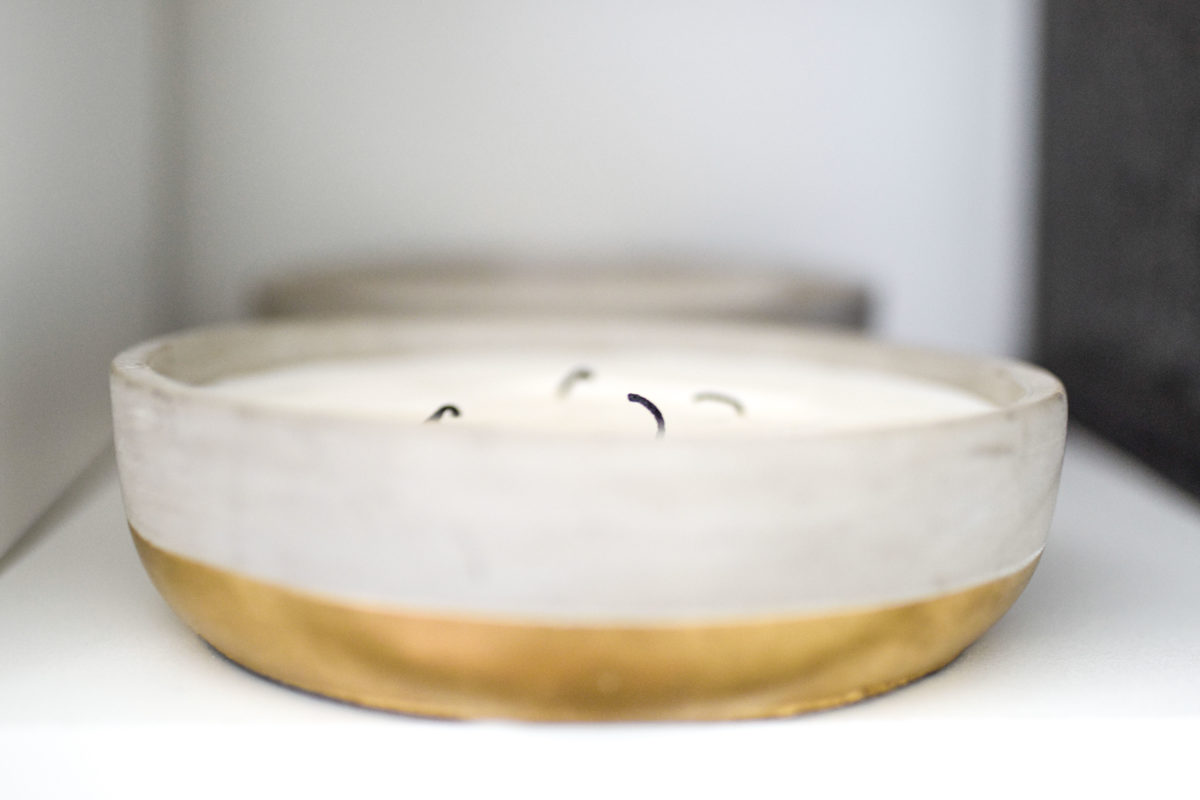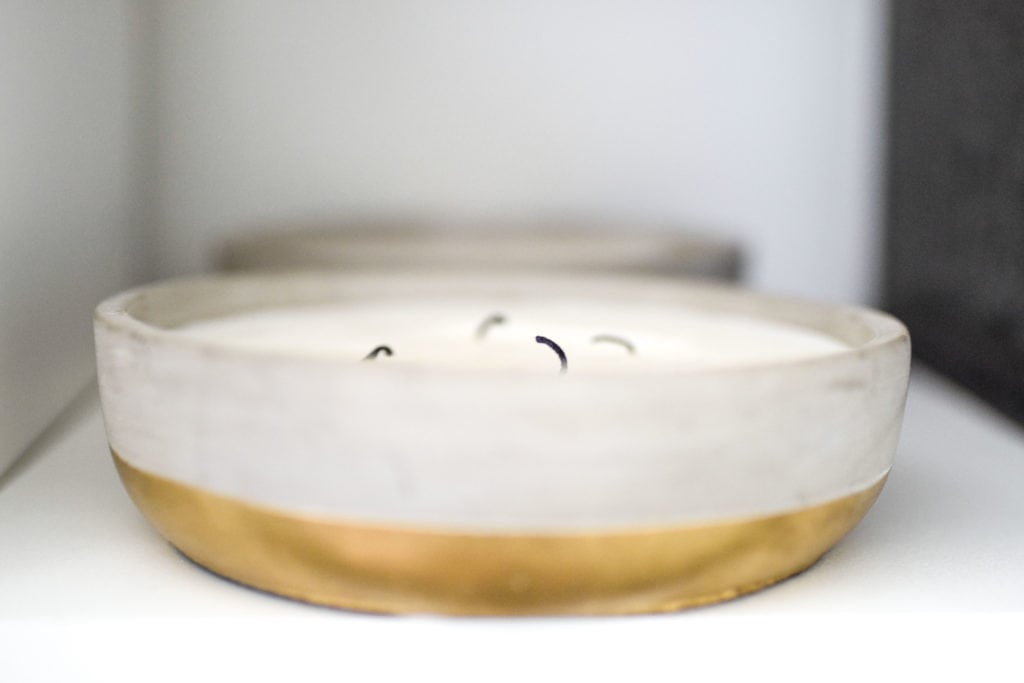 The succulents add a touch of green to our otherwise white, gray, and black color scheme.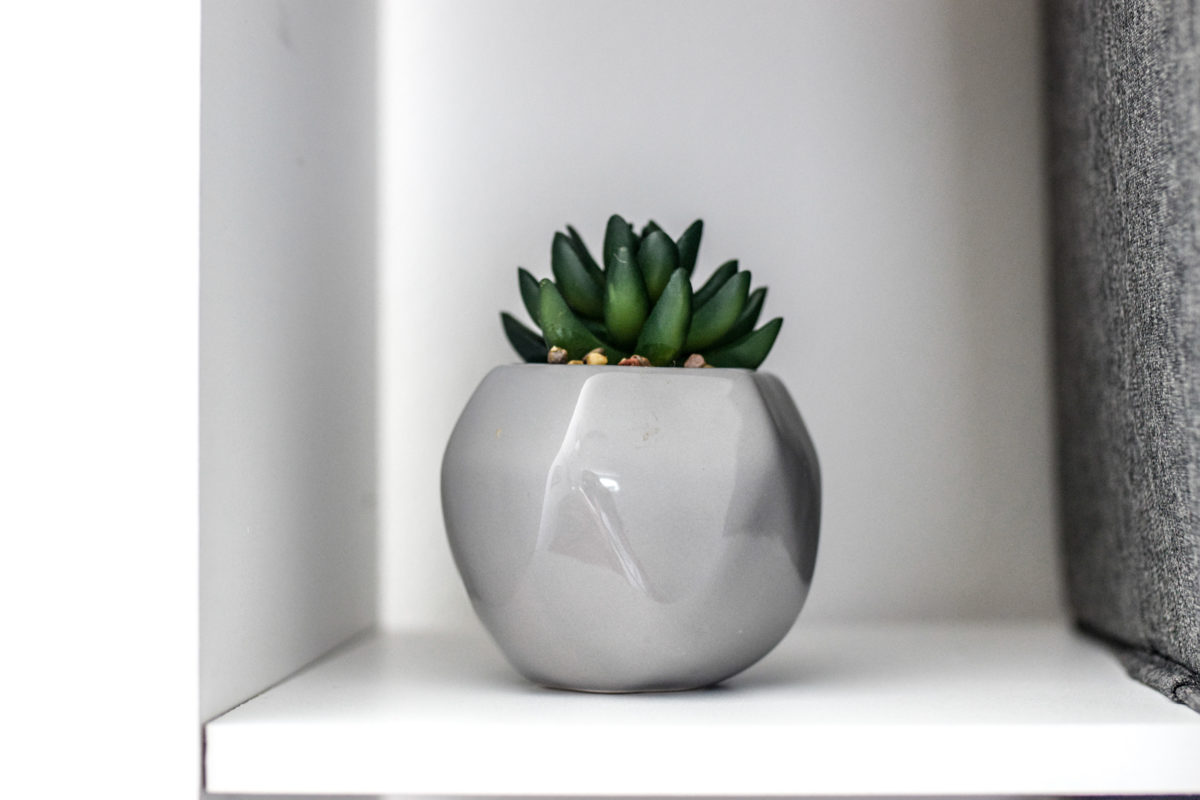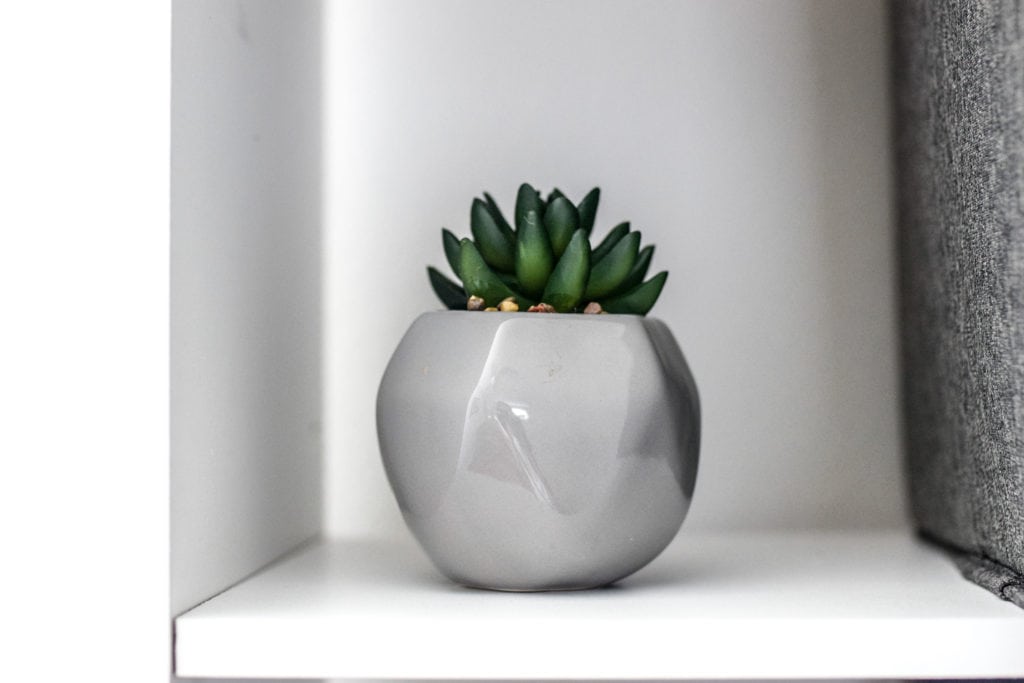 We have already had a successful game board night with friends while sitting on our rug, sipping on drinks and chowing down on Oreos. It's such a lovely space reserved only for games, reading, or catching up on work. Thanks to all of the organization, we don't have clutter at all, and that is the main reason why this room is so restful!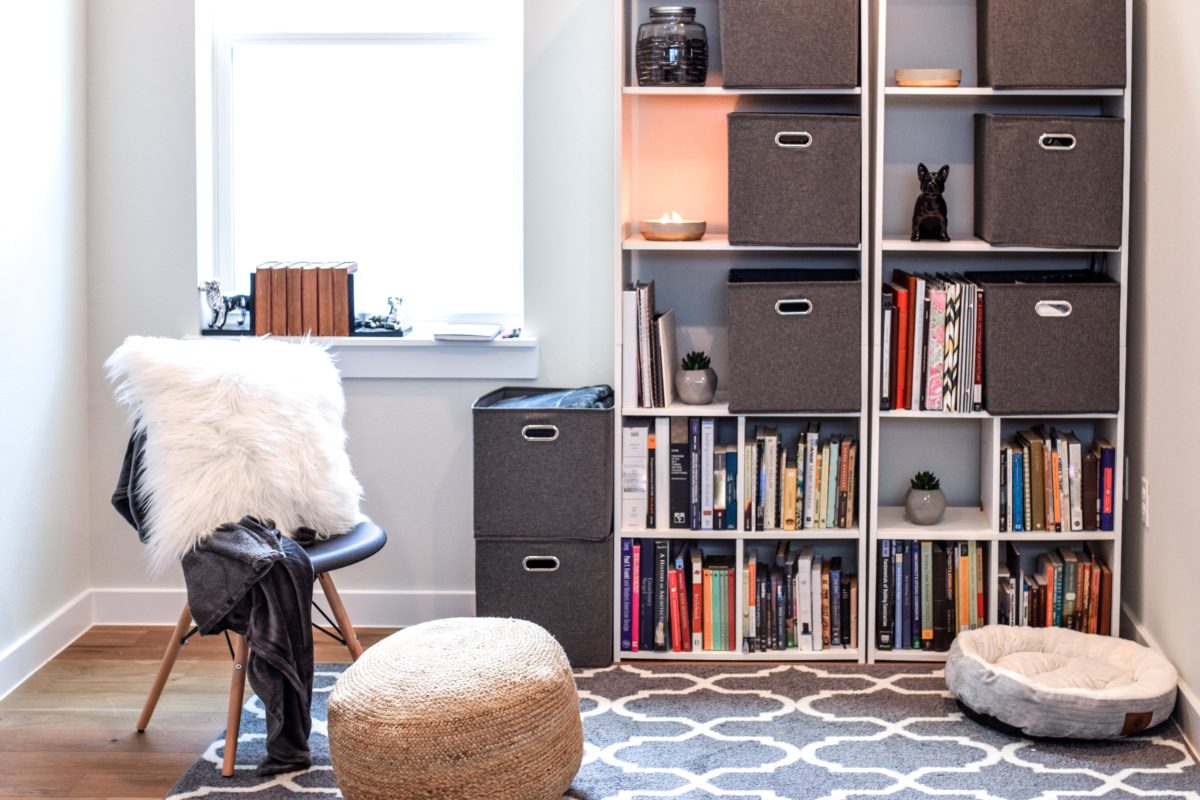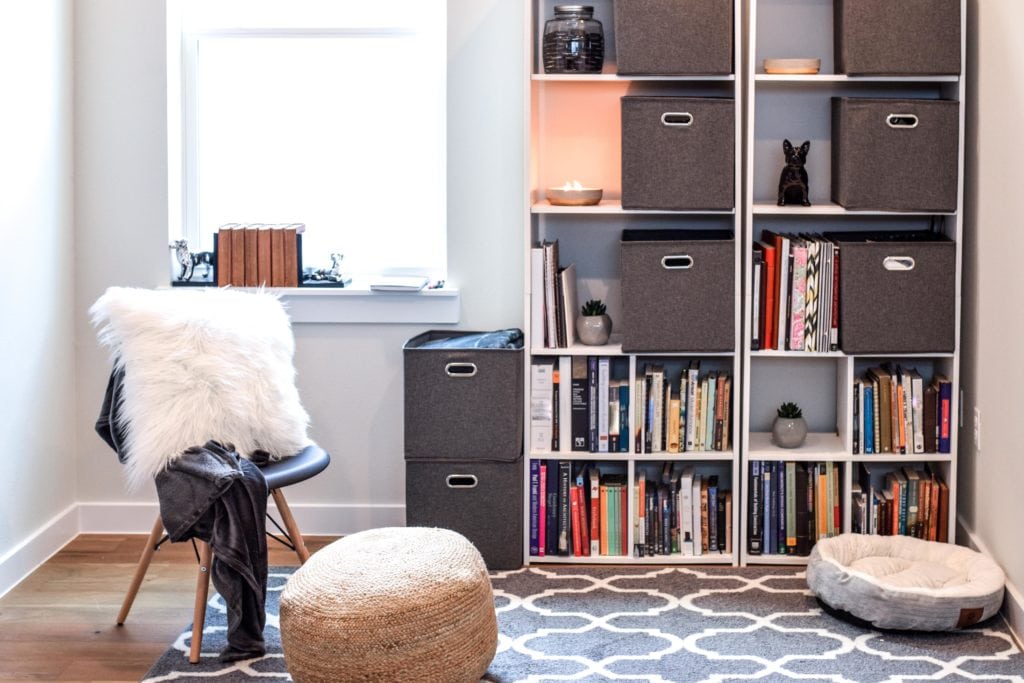 There's our library space makeover! I hope you feel inspired to make a space where you can rest or get the tasks you need to do. While you're designing it, I recommend signing up for the Big Lots rewards program. It is especially beneficial for new home buyers like myself, and you get a whole lot of bang for your buck! You can watch my library makeover video here!
So, tell me, what would you do with an empty room in your house? Have you checked out your neighborhood Big Lots since they updated it?
Cheers,