Last week, I treated my hubby to opening night at Hotel Magdalena, Austin's newest hotel that is also part of the Music Lane development! He has been following the Lake Flato design closely, and ooooh mama Hotel Magdalena did not disappoint. In his words, "This hotel is when renderings aren't dreams, they're reality." Below is my review of our staycation.
Hotel Magdalena Decor & Architecture 
While the interiors of Hotel Magdalena are warm and inviting, that's not what makes it "great". What really inspires are the generously-inviting outdoor spaces and a symphony of striated outdoor place-making. The courtyard engages hotel guests at all levels. On the ground floor, one sits surrounded by native landscape flanked by playfully stacked local limestone and the sound of water falling from a rustic fountain. As guests rise to the second floor and above, the hotel greets them not with dark, dusty, stained-carpet hallways, but with twenty to thirty-foot outdoor breezeways that seamlessly swell and shrink to become a bridge, a room entrance, or shared outdoor seating areas, all enjoying the view of the central courtyard. At hotel Magdalena, you're not only visiting vibrant central Austin, but you're also presented with an abstract picture of the texas hill country—where ancient limestone makes up our hills, the sound of flowing water passes the time. We're privileged with great weather to be enjoyed by the balcony, bridge, courtyard, or pool. -written by my hubby.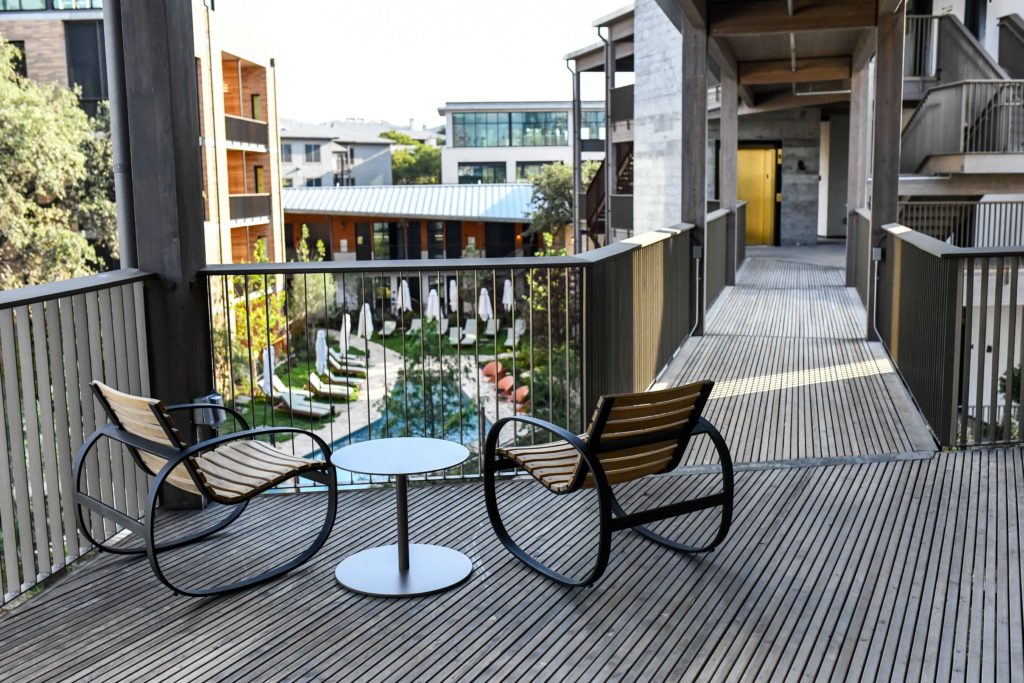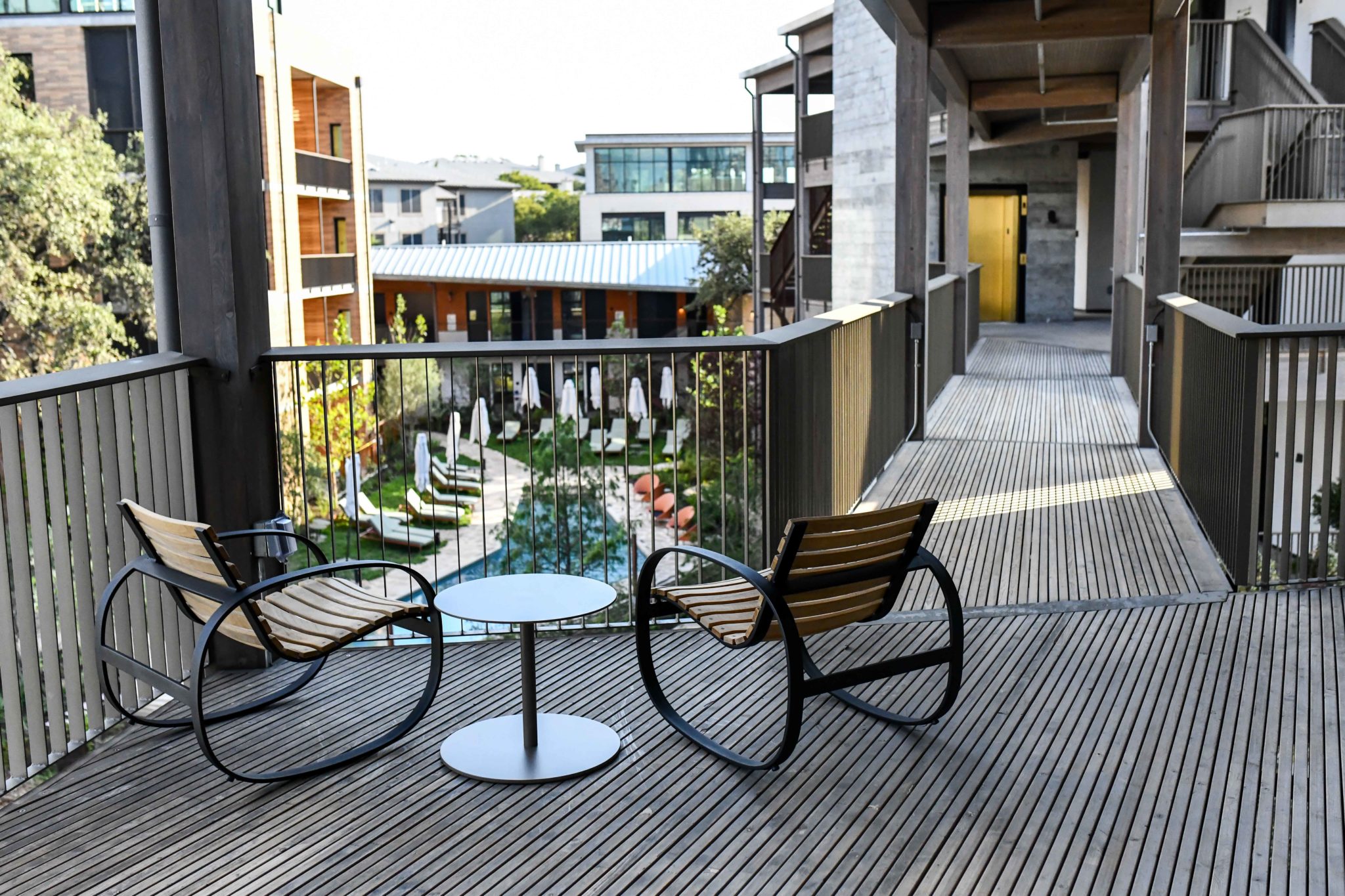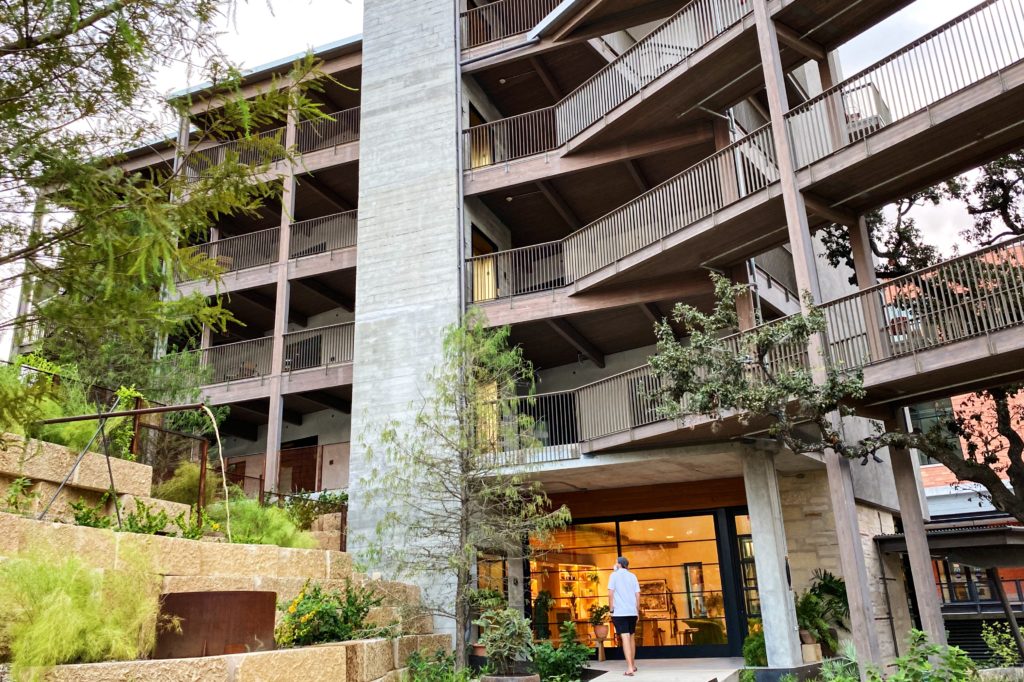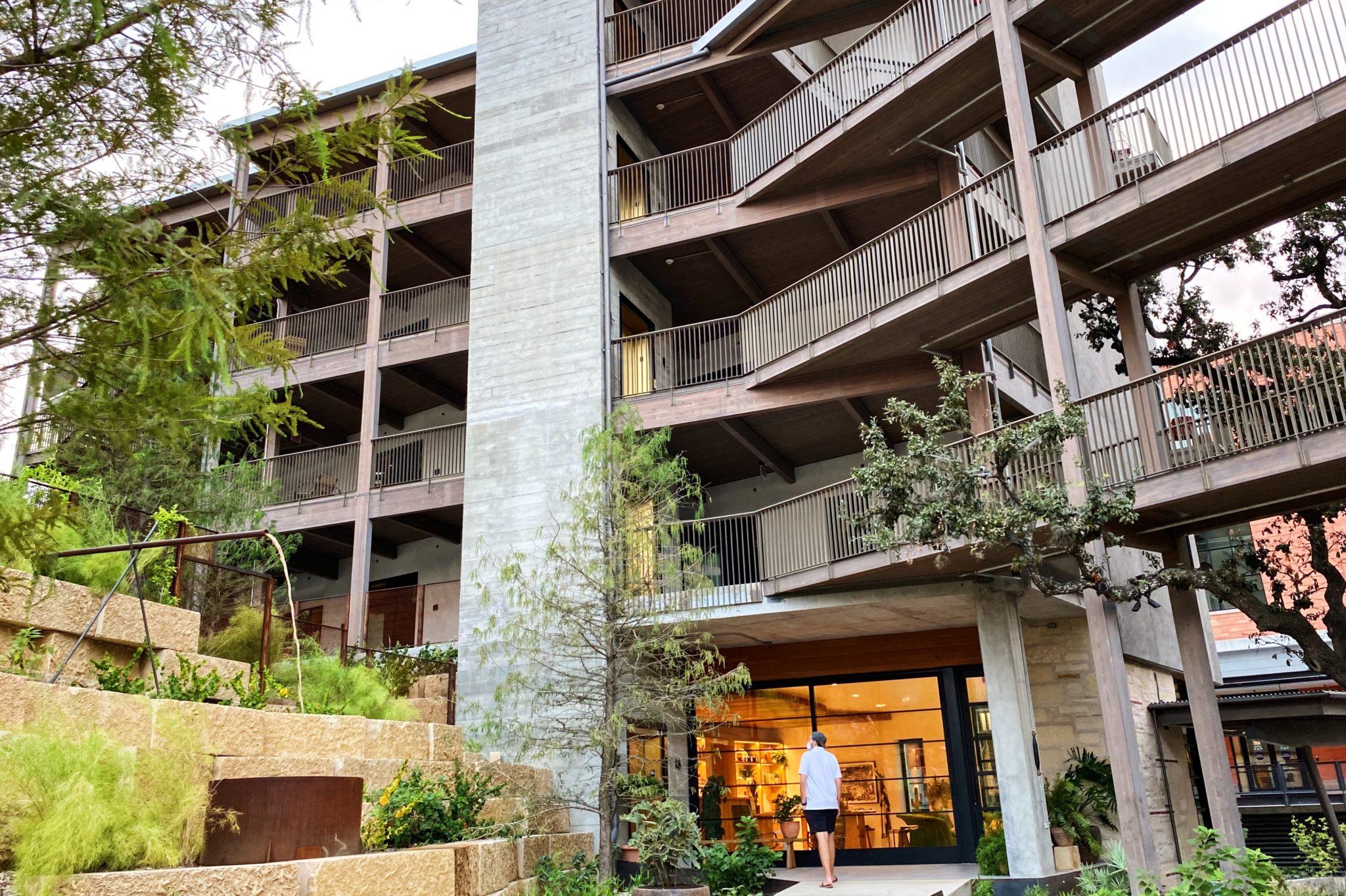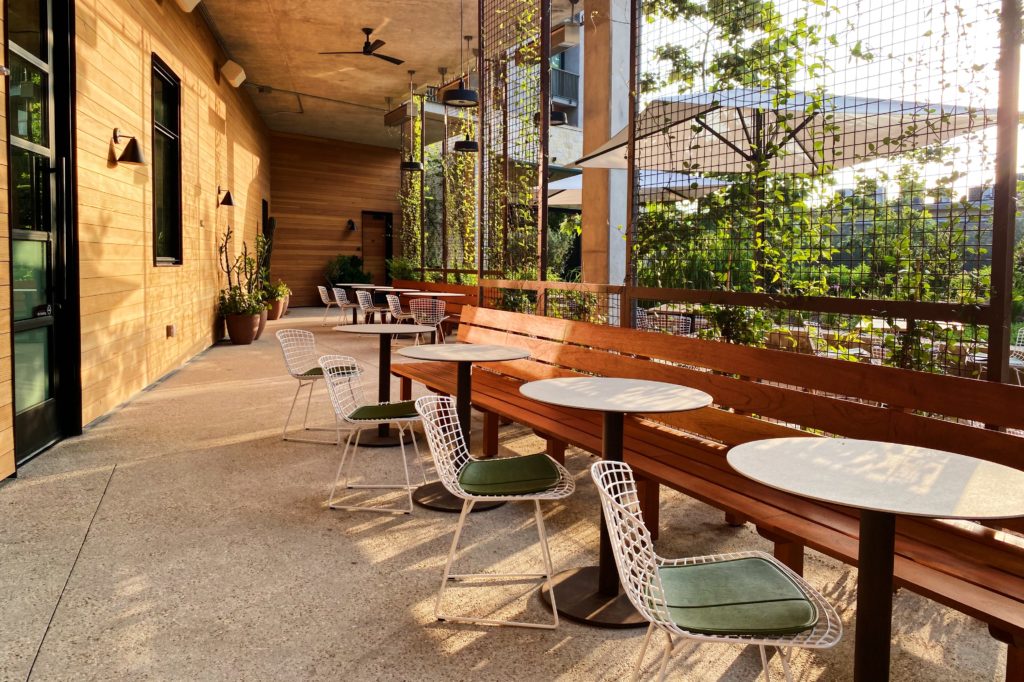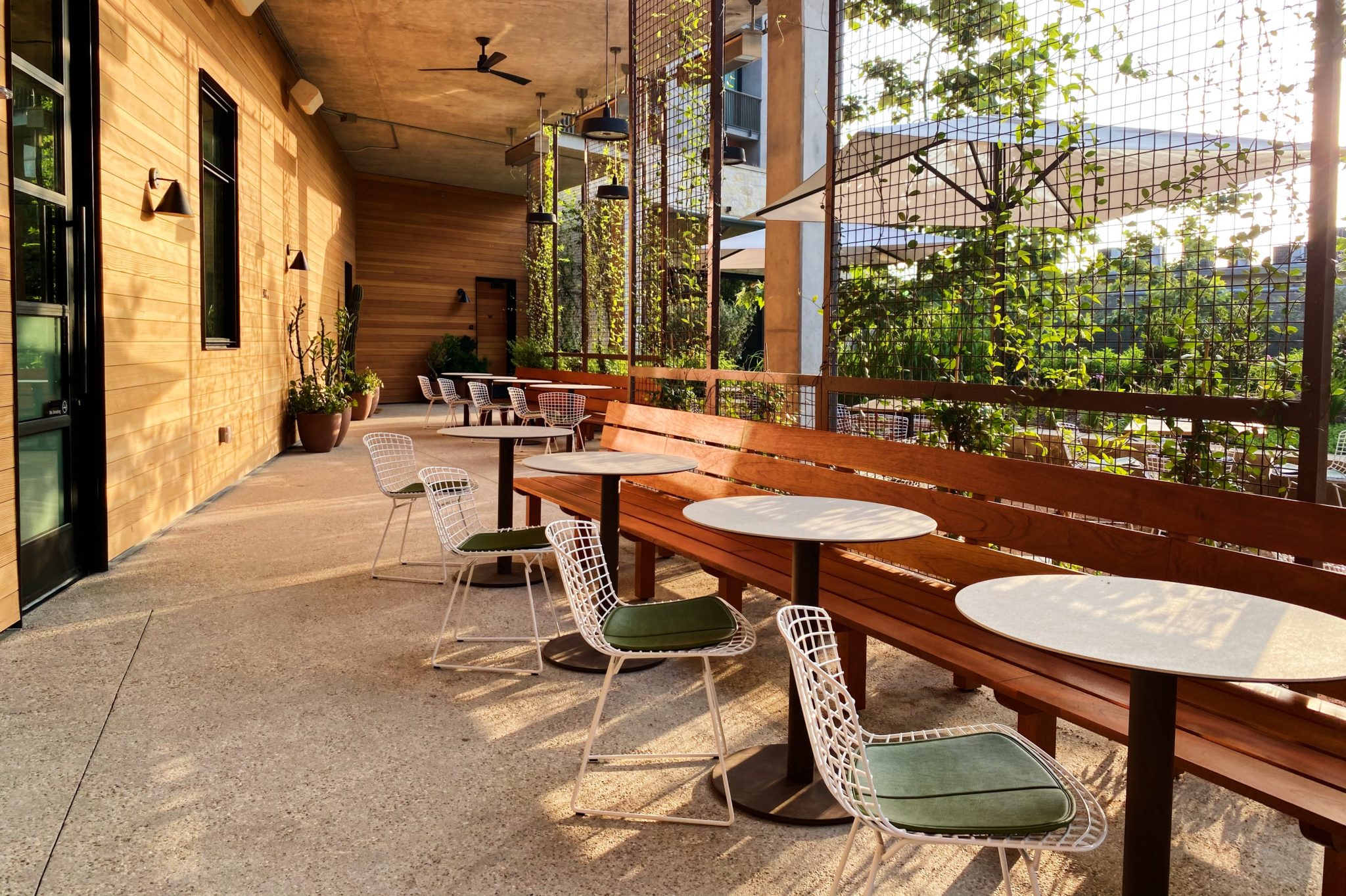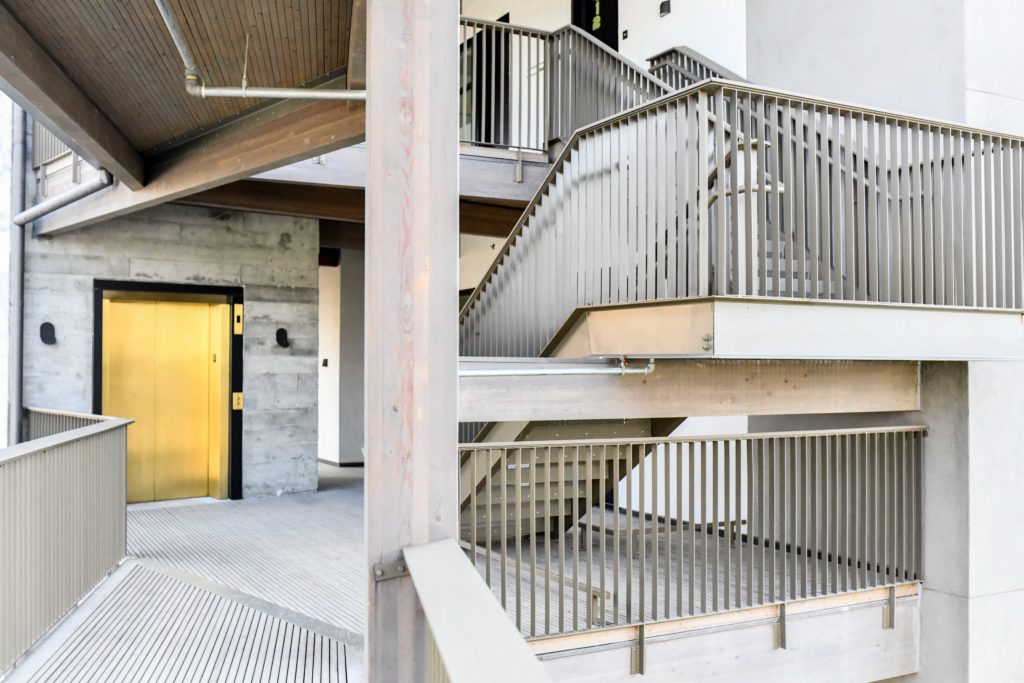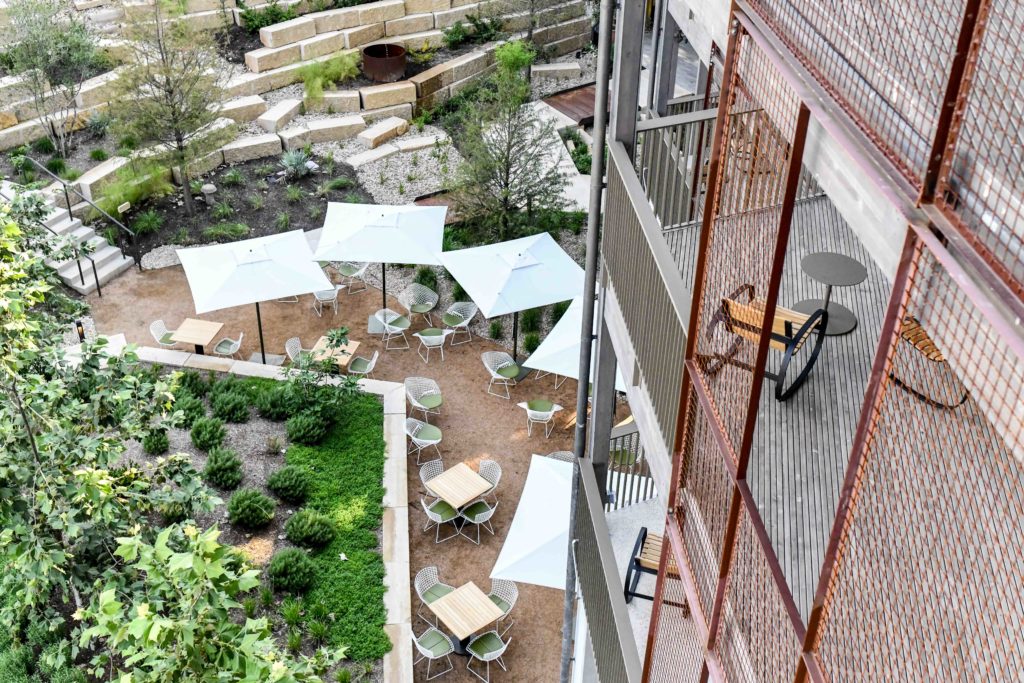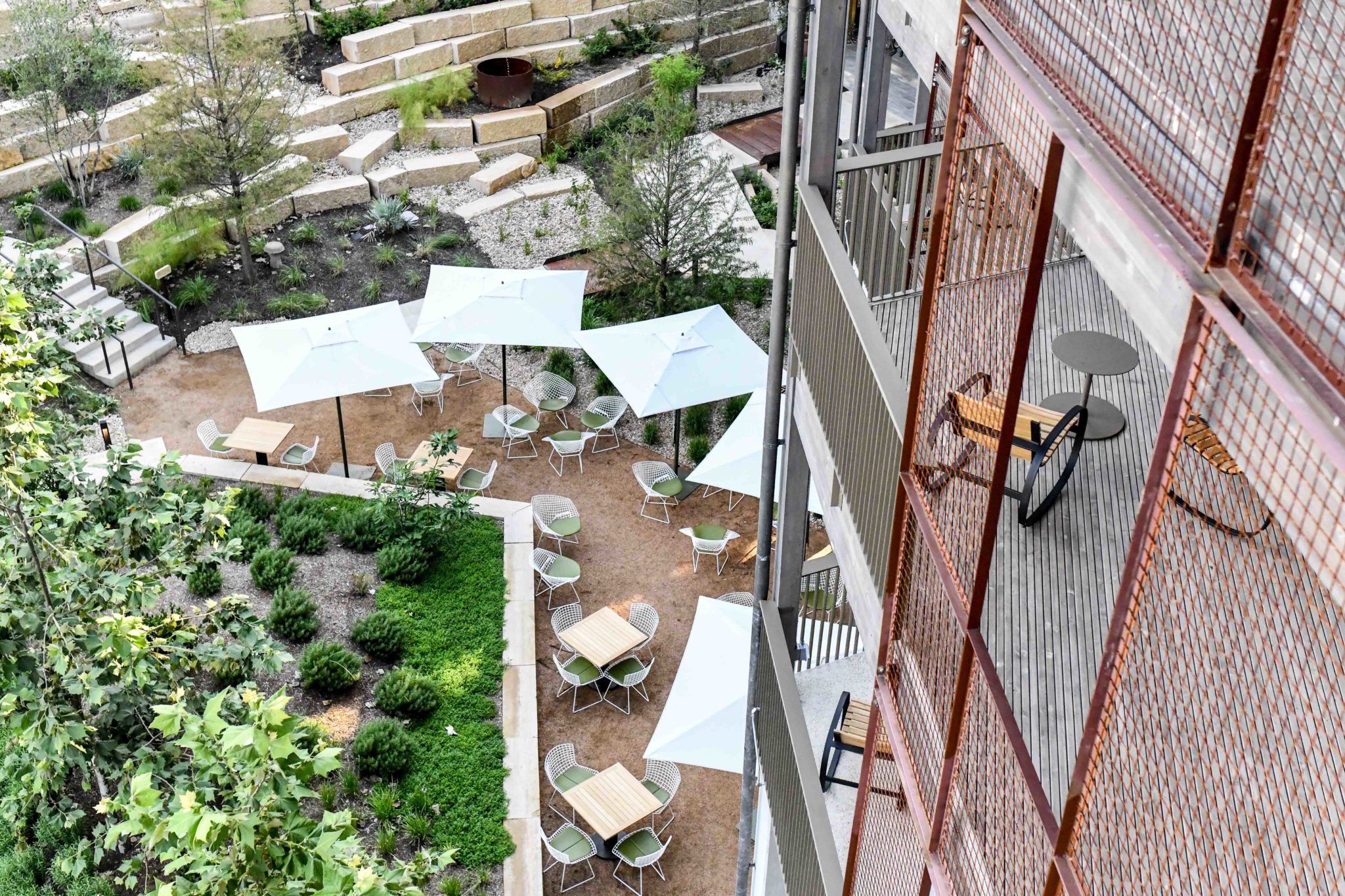 Service & Amenities 
Can we all take a moment to appreciate how beautiful this pool is?! We didn't get to use the pool yet because they were finishing it up, but we definitely will head there soon! There is also a pool bar available to hotel guests. The lobby gift shop offers many Austin goodies and even necessities like sunscreen. Something small I noticed is that they carry my favorite brand of sunscreen, Sun Bum! Parents – that stuff works like a charm for both you and the kiddos! This 89-room hotel is also dog friendly, has all-day room service, and offers many more amenities you can check out here.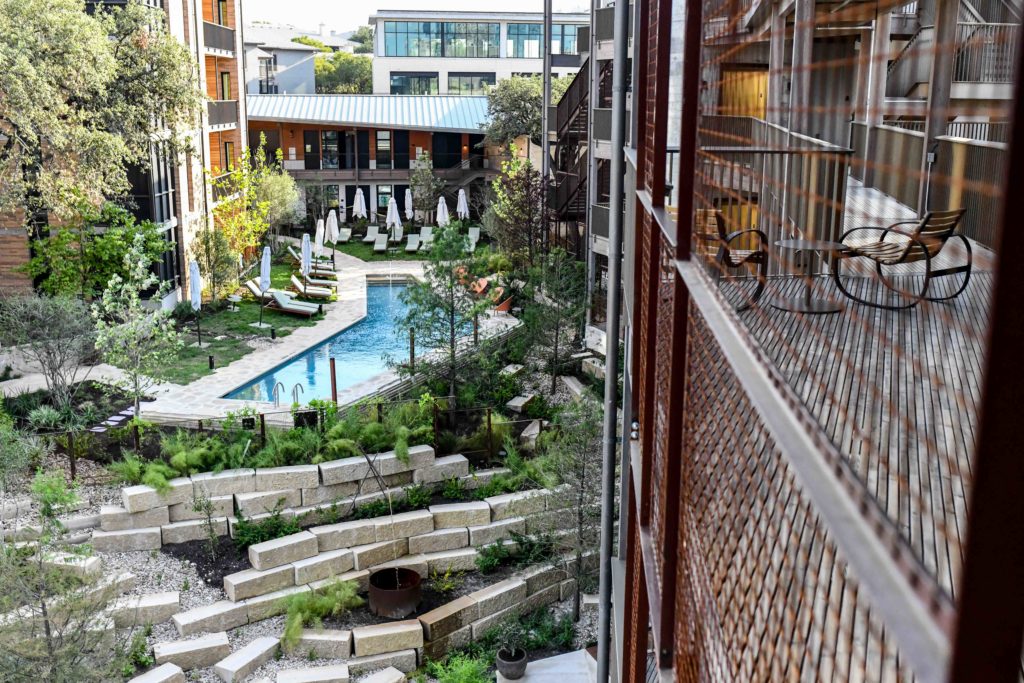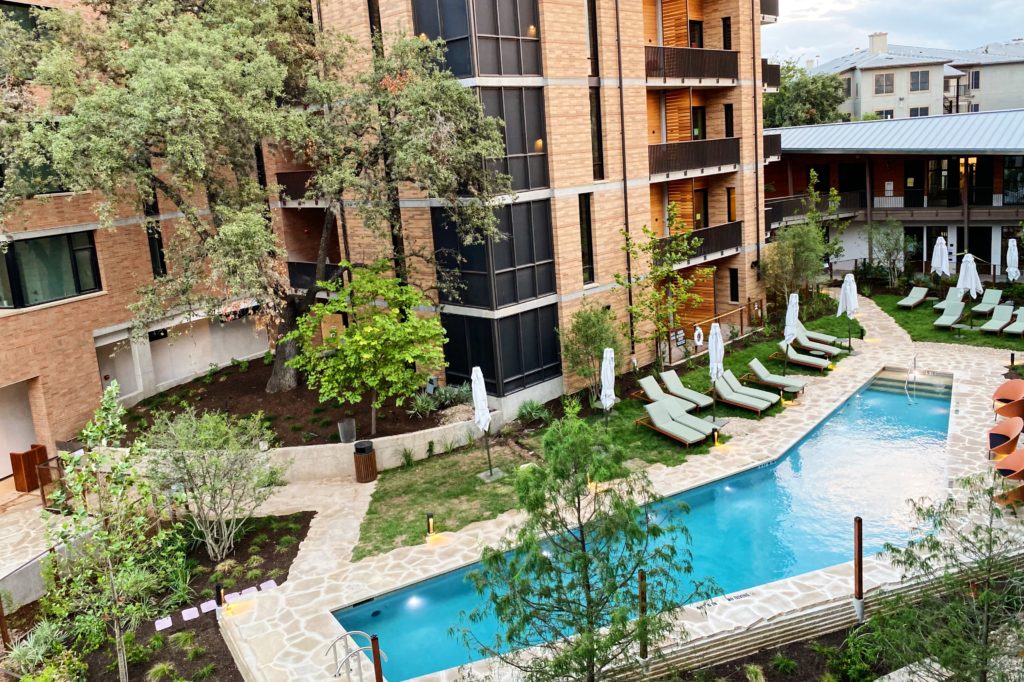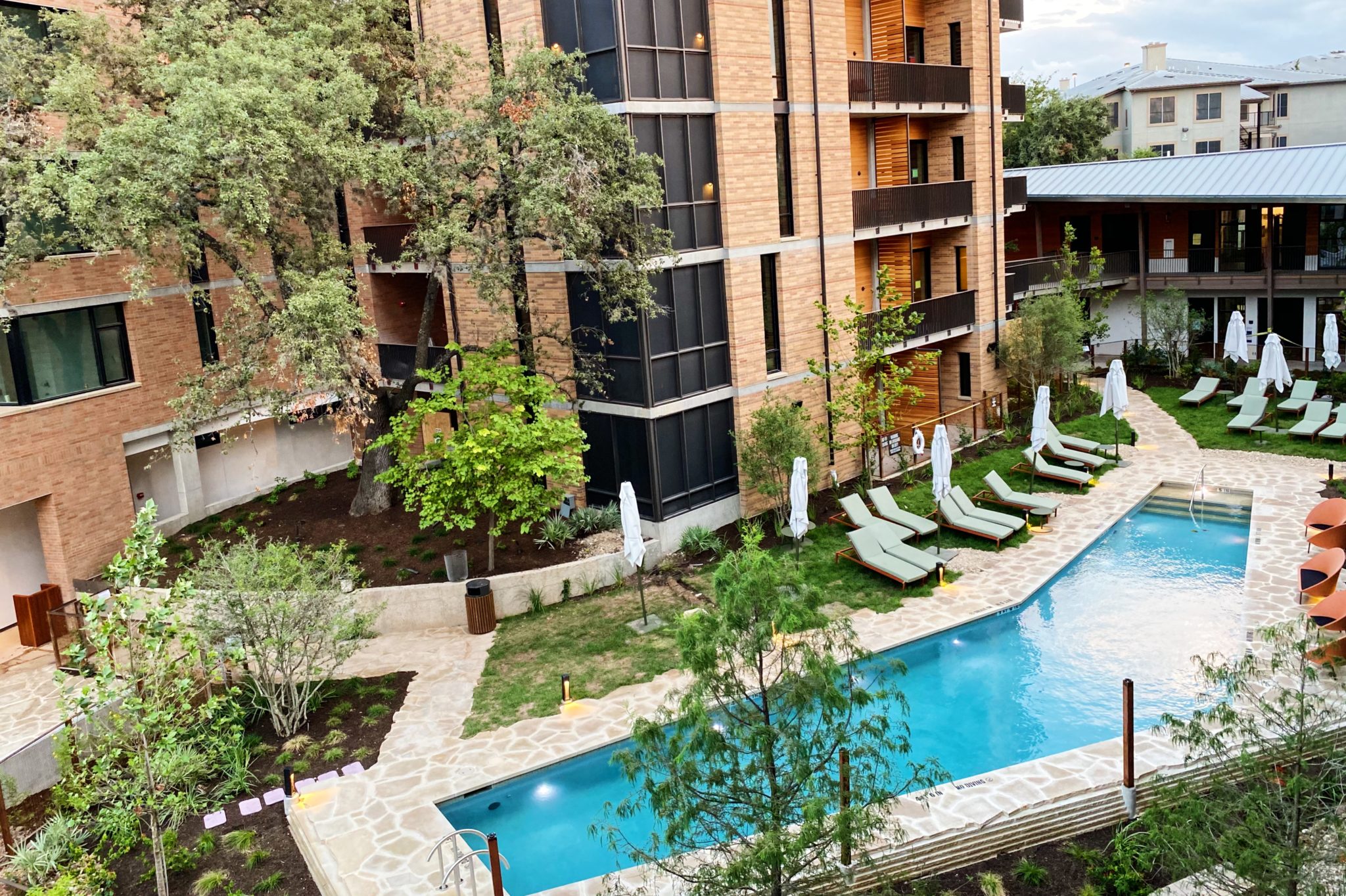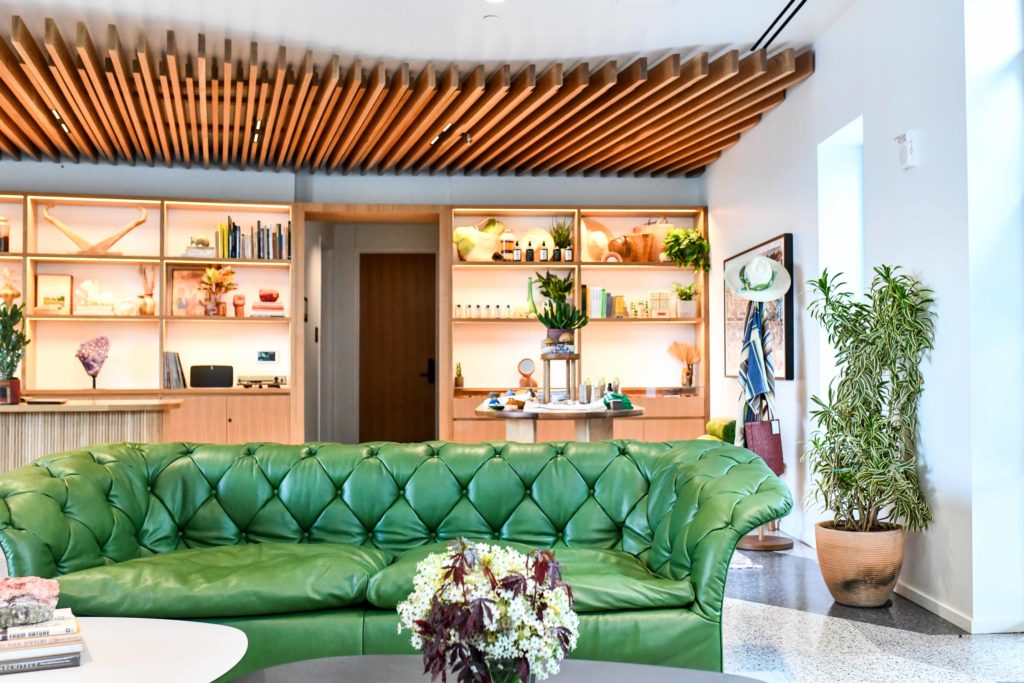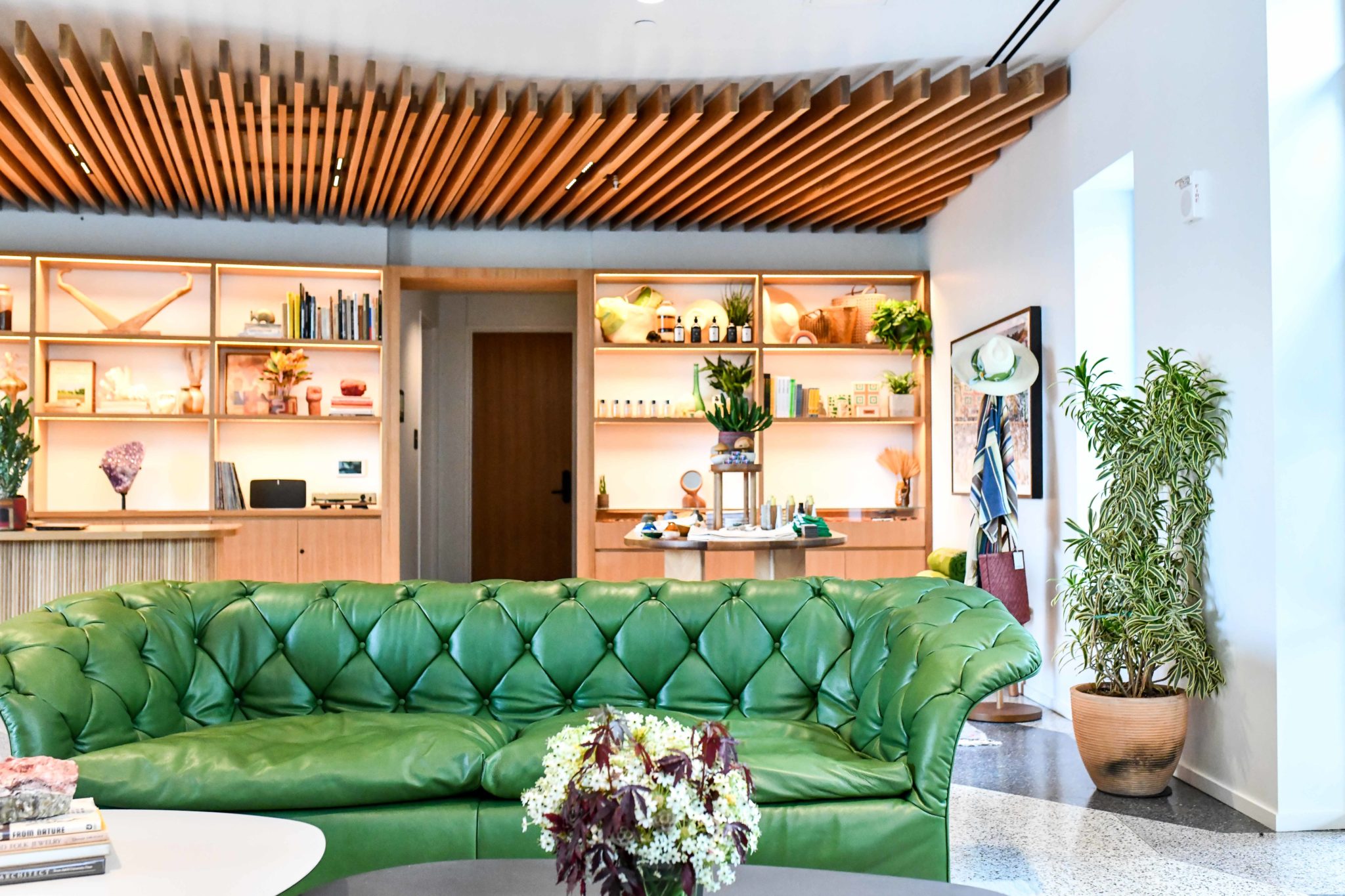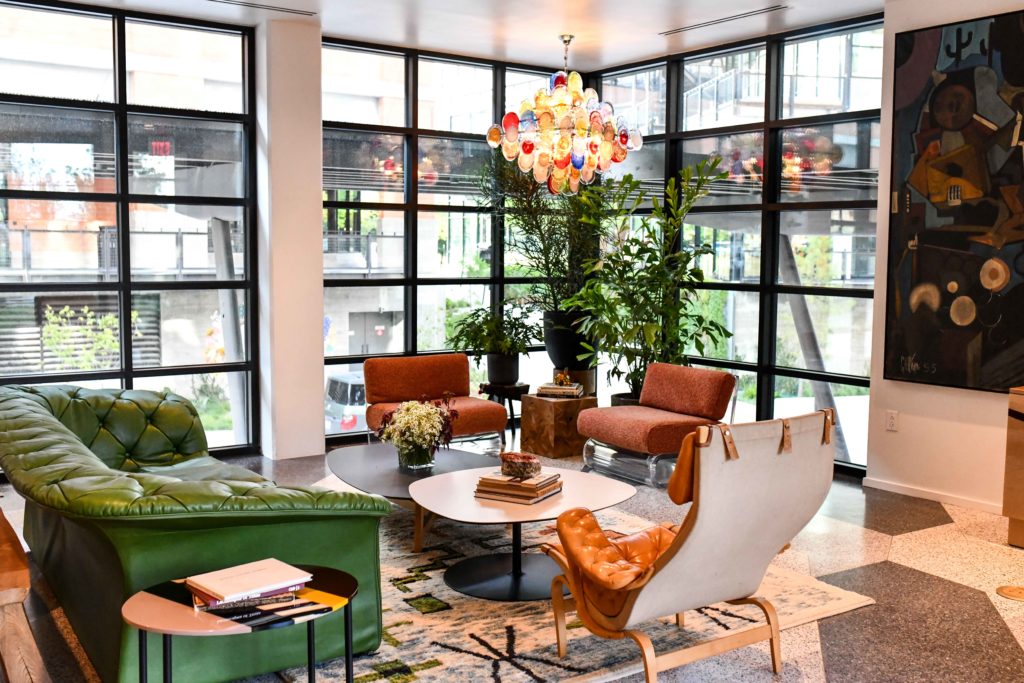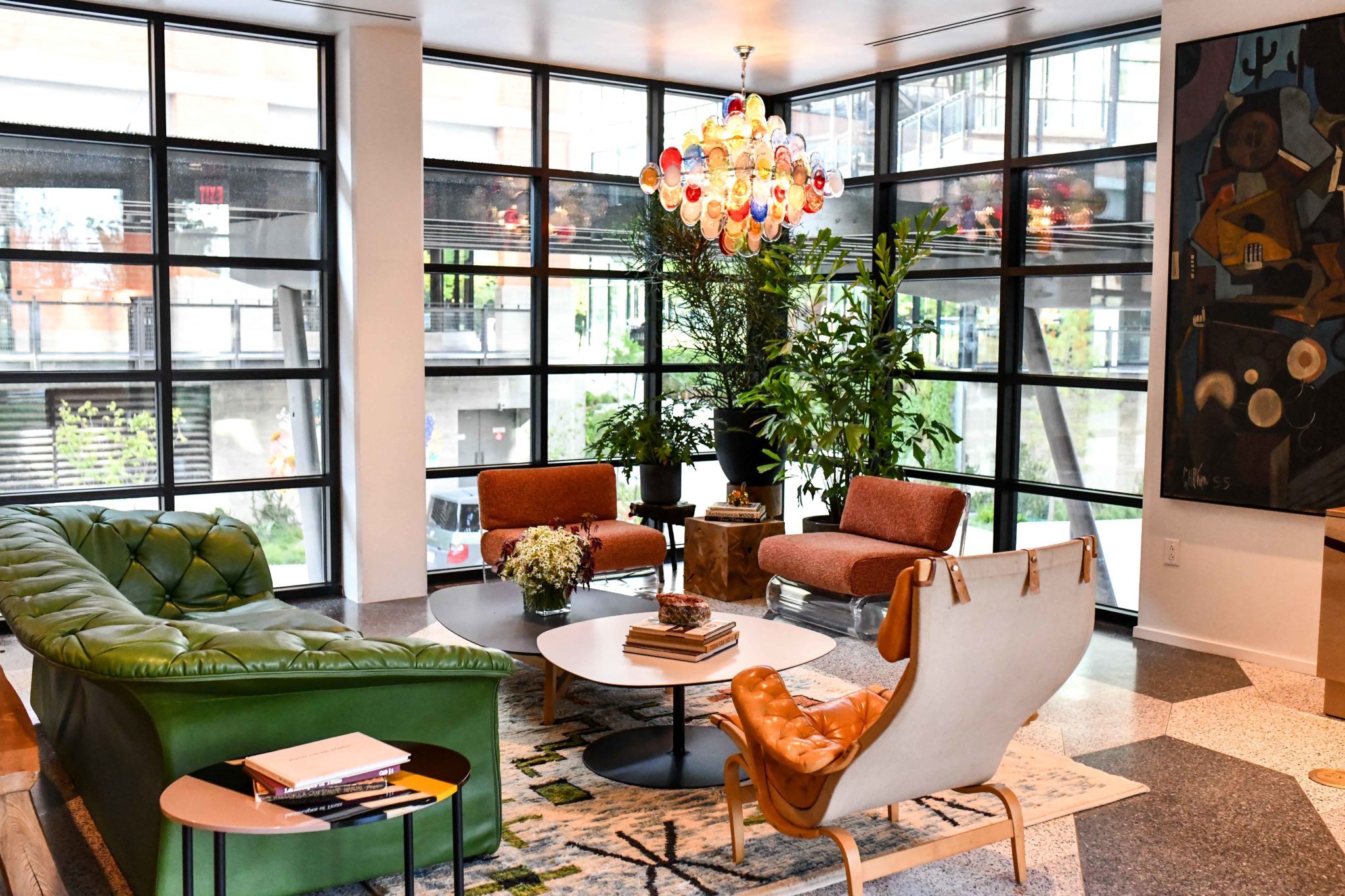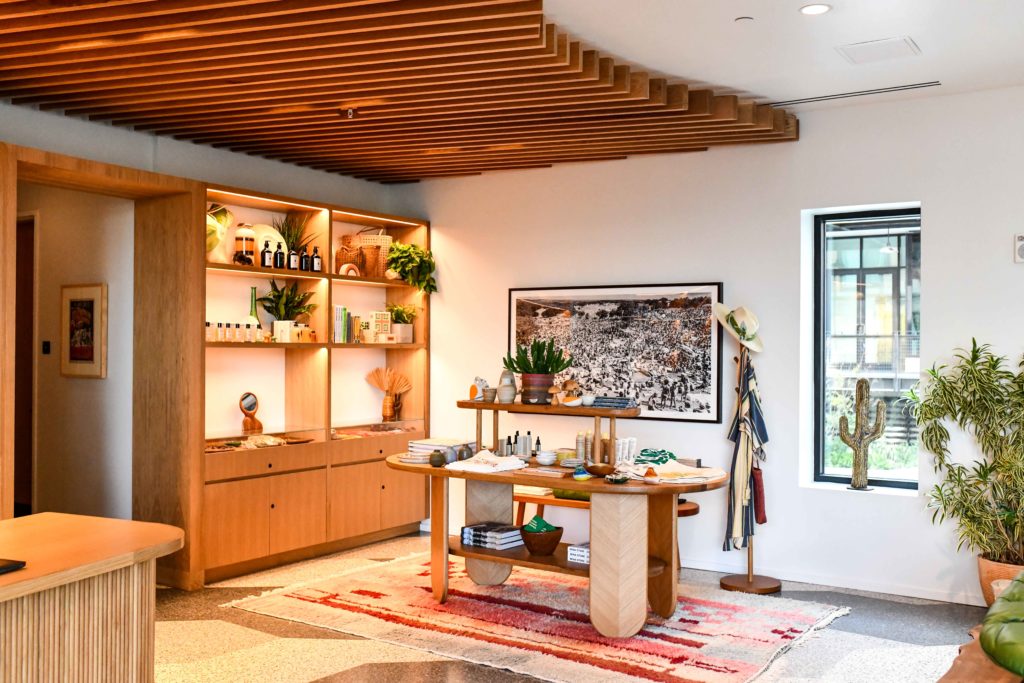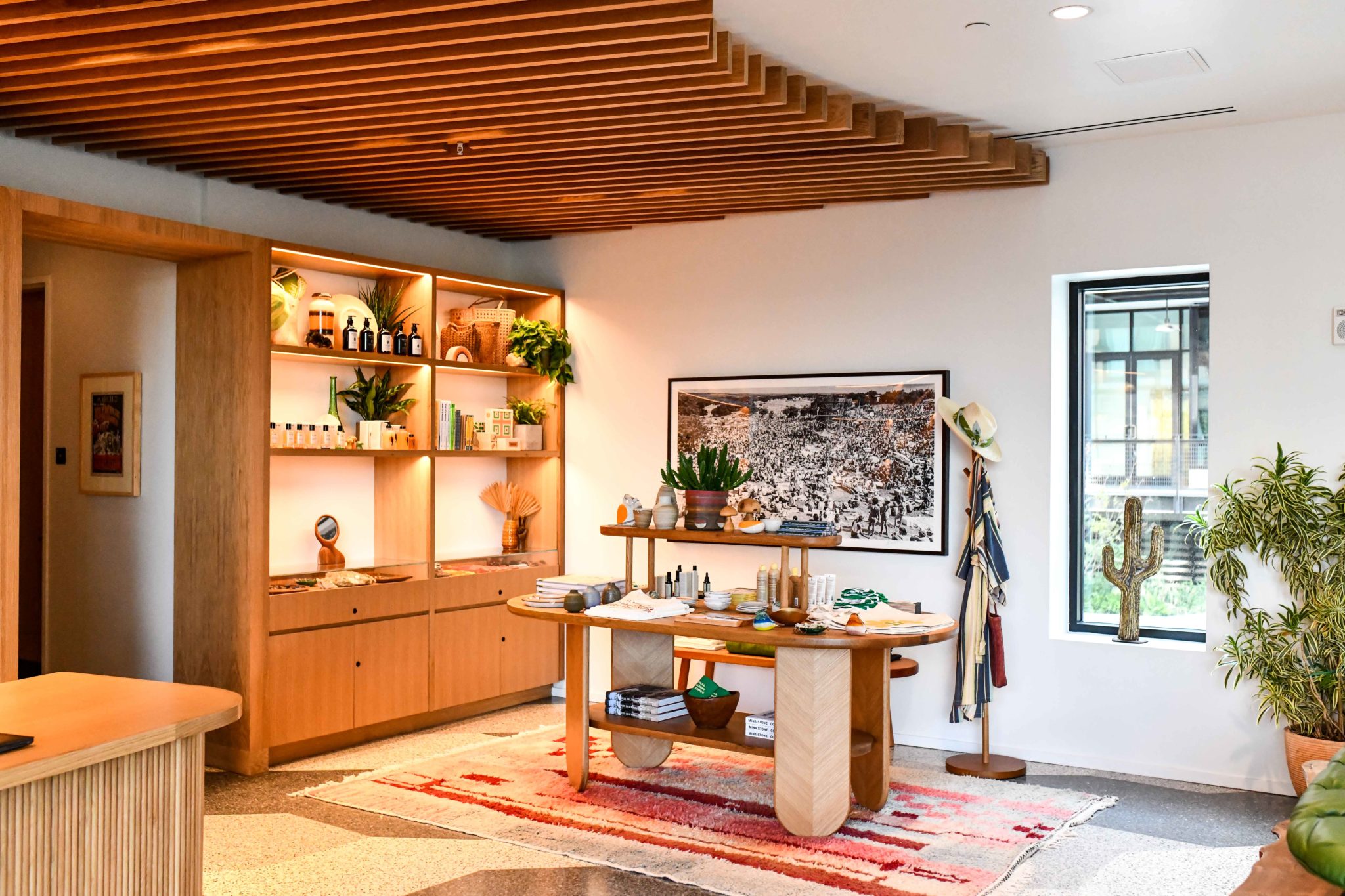 Location of this Austin Hotel
The new Music Lane development in Austin is worth your time. You can take a left out of Music Lane to pursue more stores and restaurants, or you can turn right and head toward the lake. We've watched the Music Lane development come up over months and months, so to finally see it mostly done is a treat! Hotel Magdalena is part of the Music Lane development, but the hotel is not directly off South Congress. It's behind the retail, which is great because you cannot hear South Congress street traffic at night. We've had this issue with other hotels directly off of South Congress.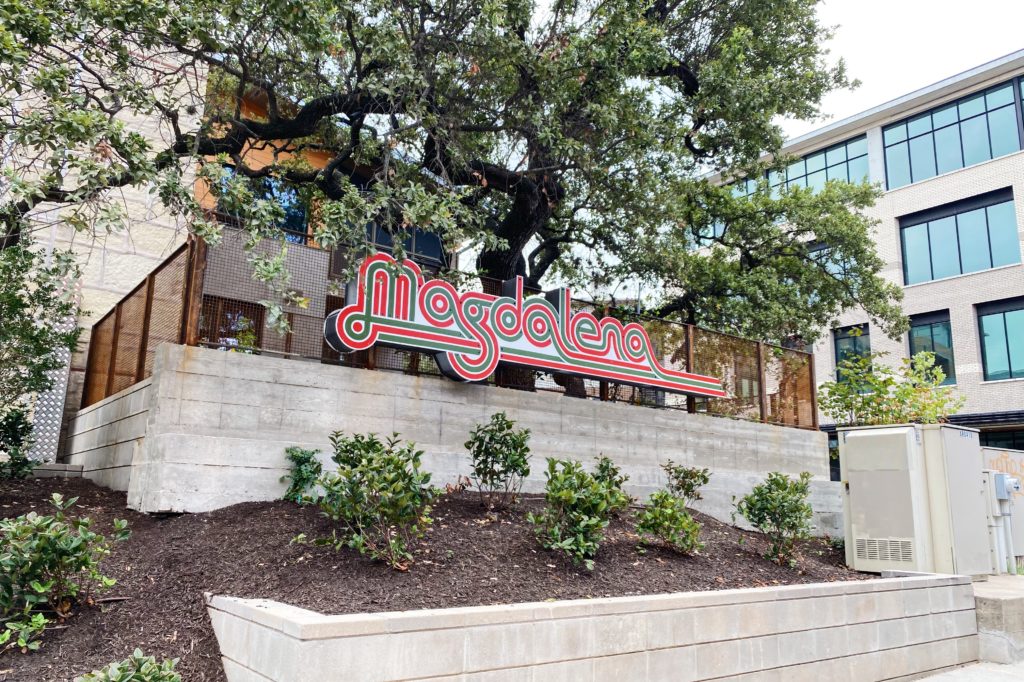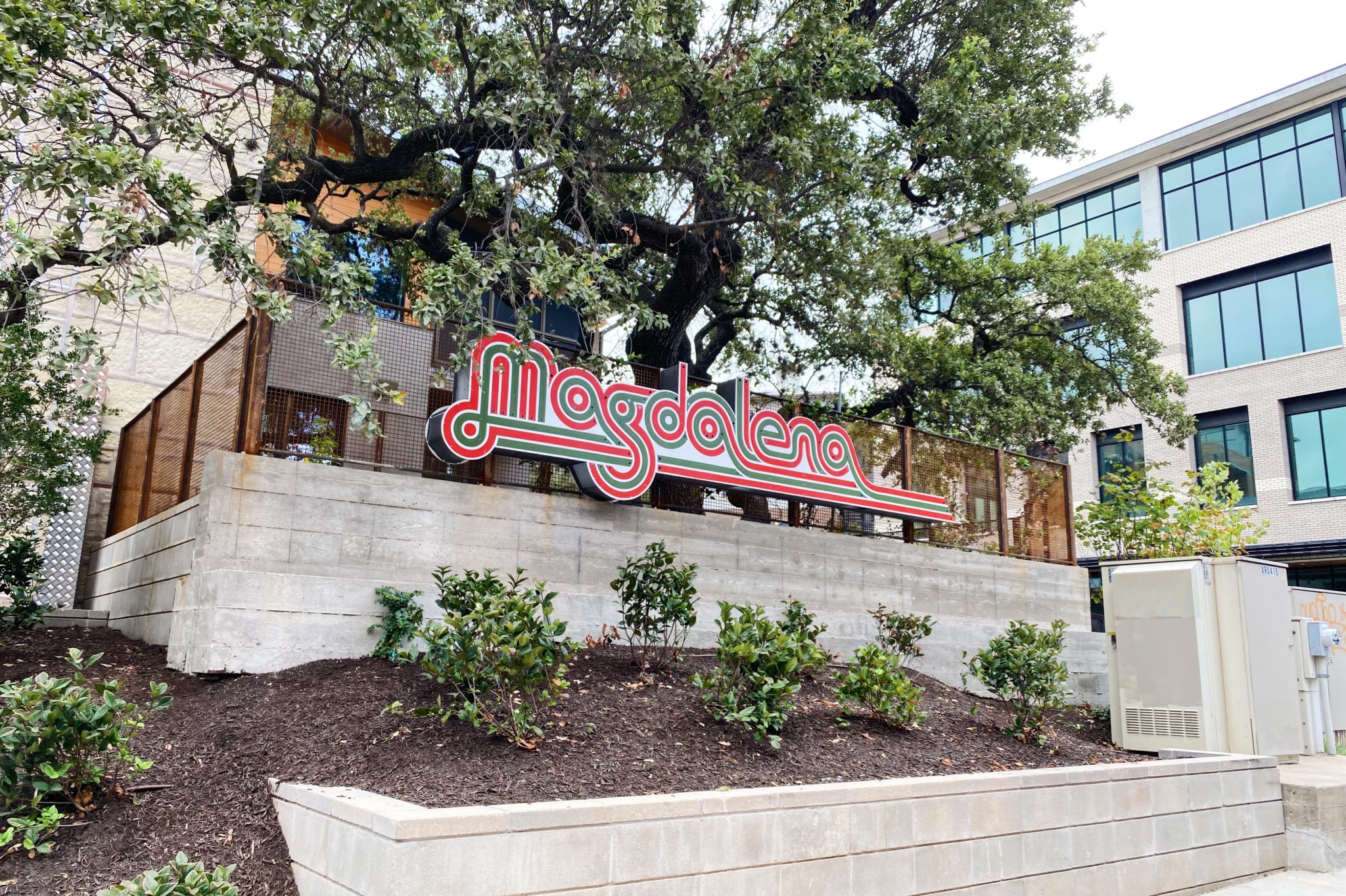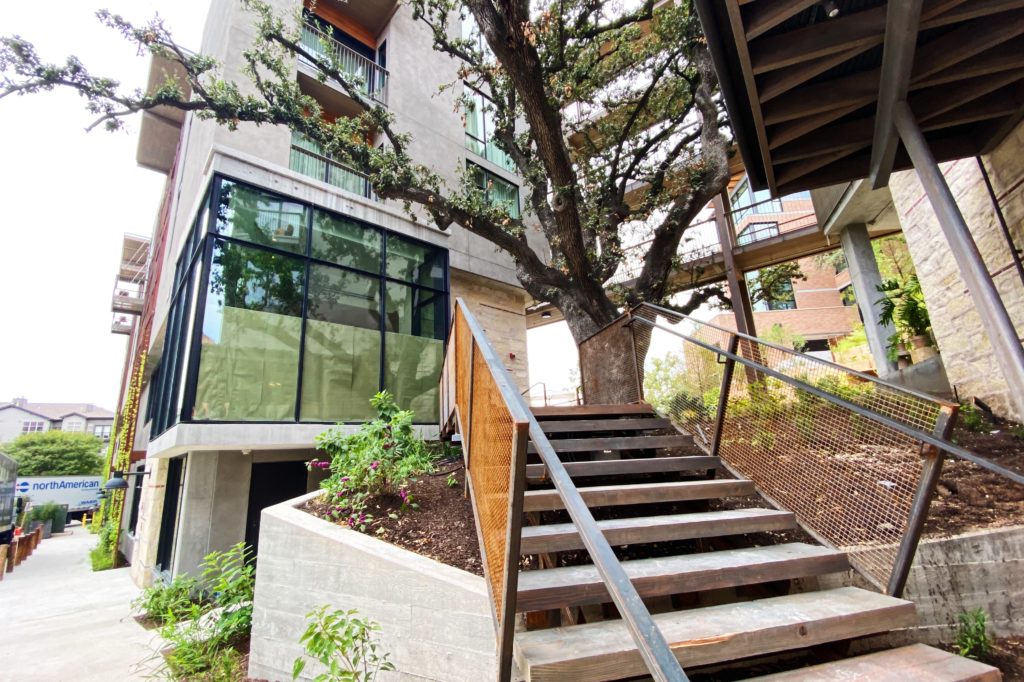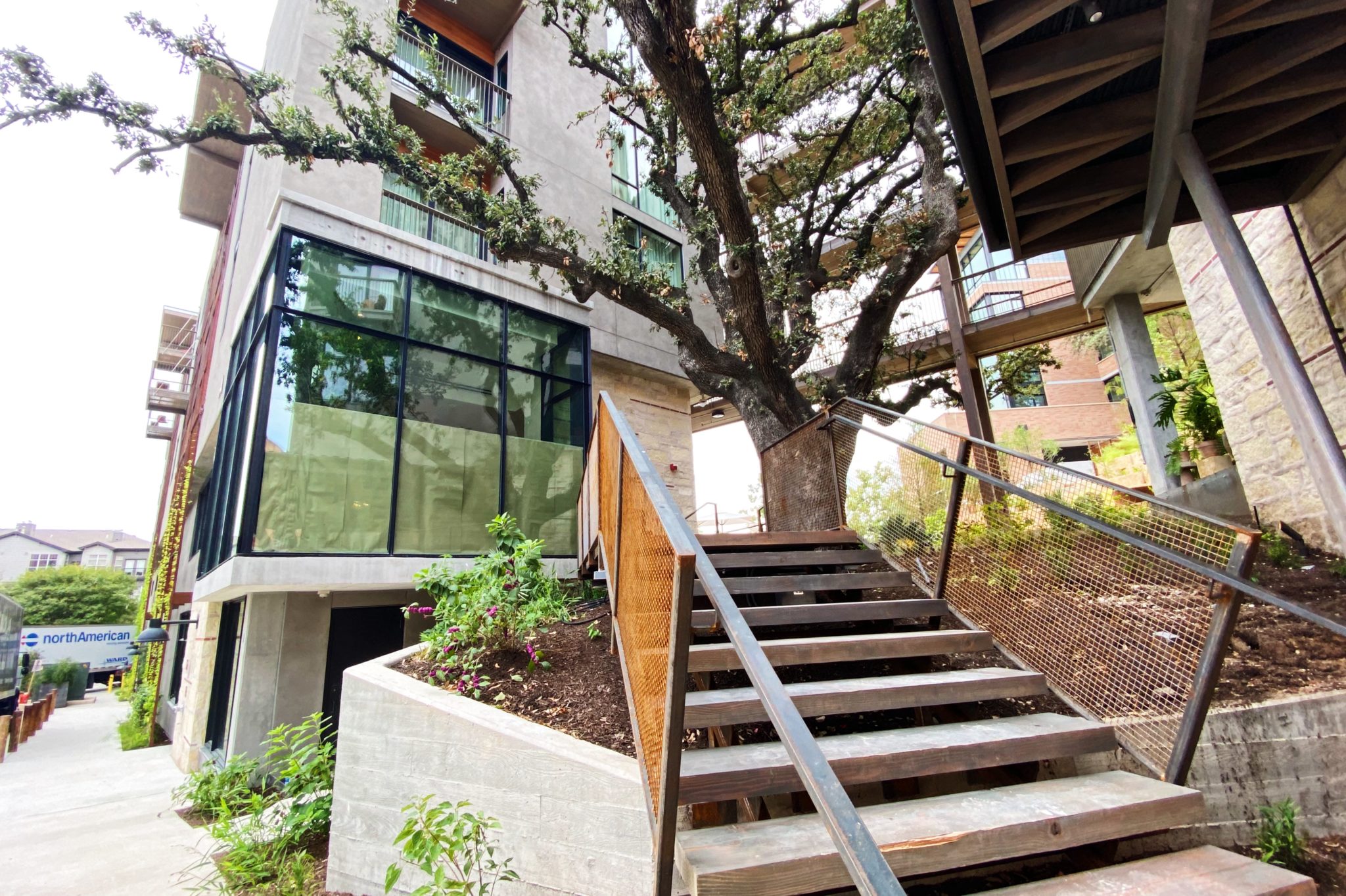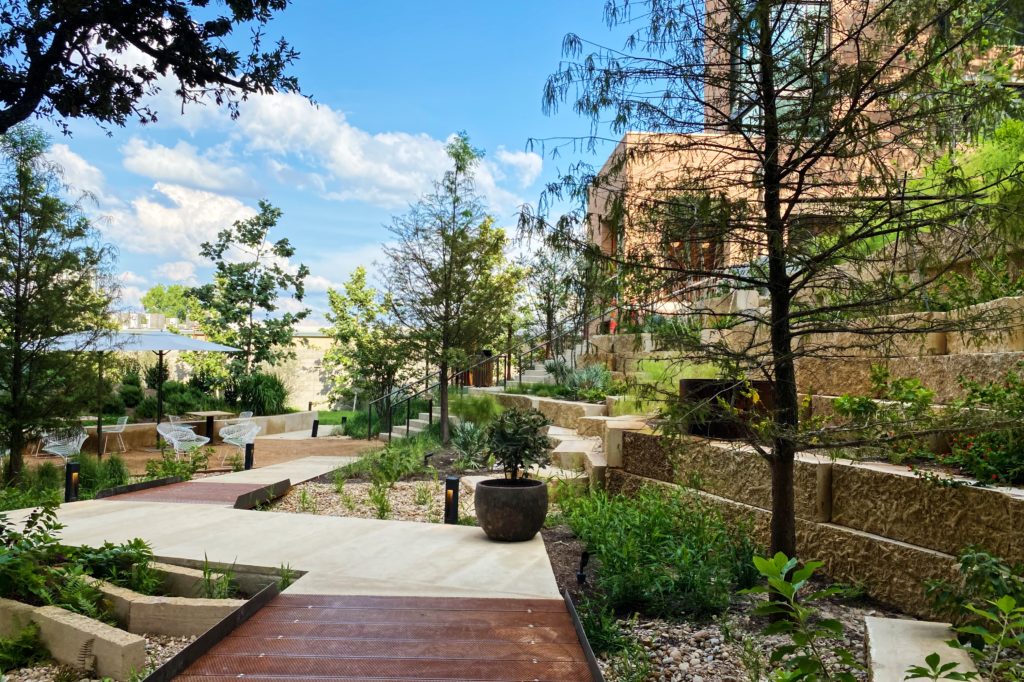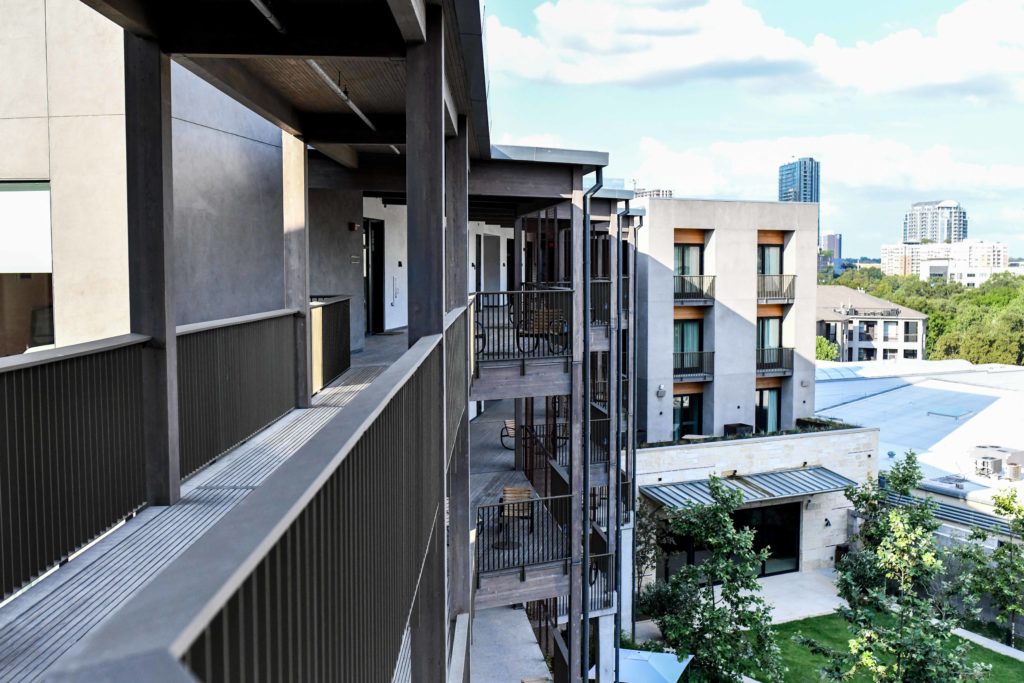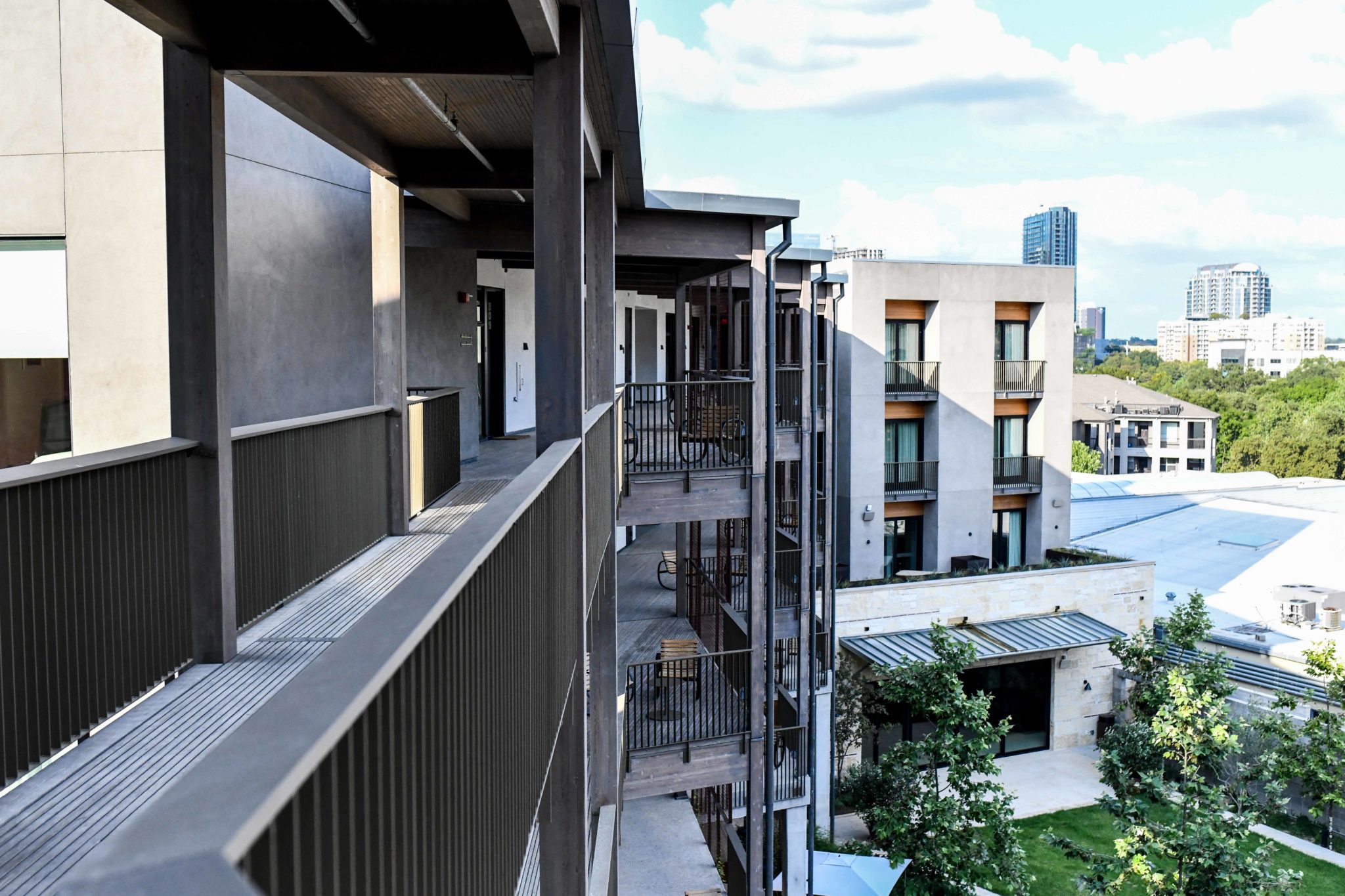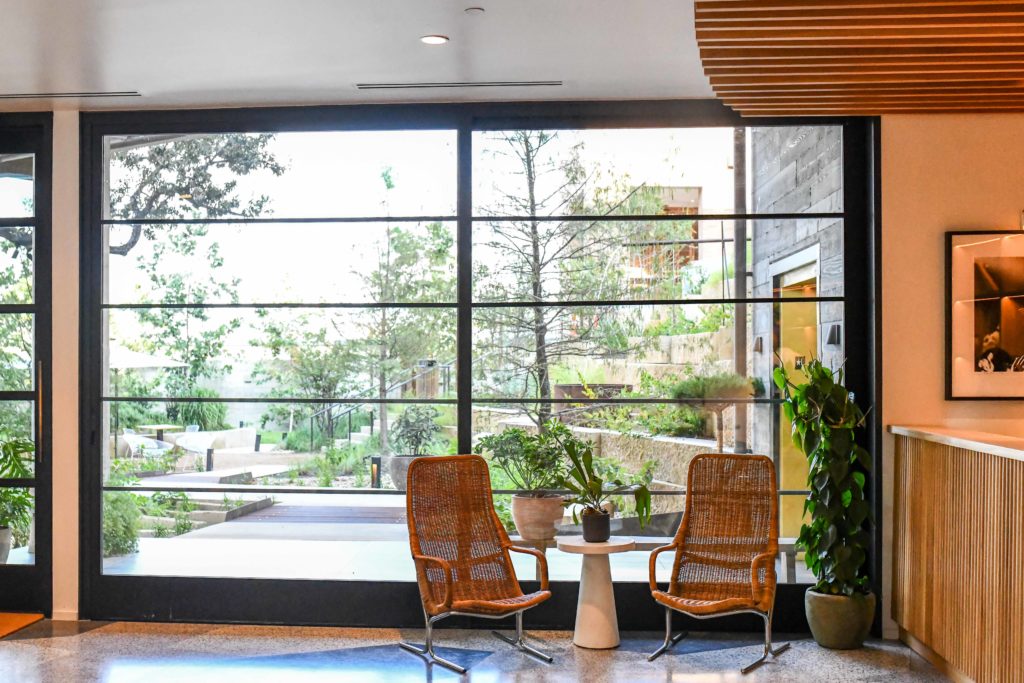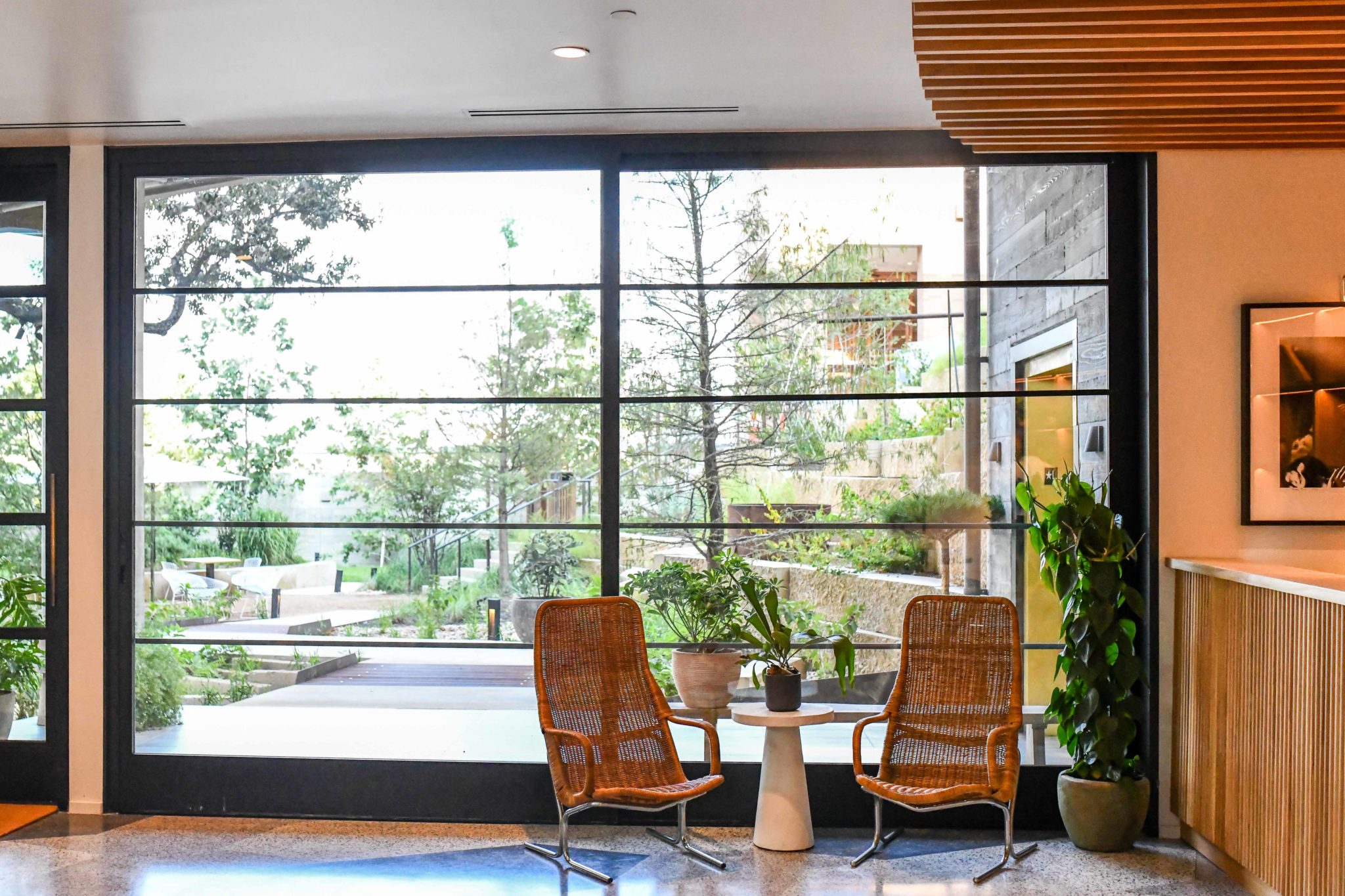 Proximity, Pricing, Parking
Here's my guide to a full day on South Congress if you haven't checked it out yet! There are so many restaurants and stores all up and down Congress! If you want to stay in the Music Lane development, you can pop into several new stores and restaurants. Hotel Magdalena offers standard rooms, studios, and suites. When we booked our stay, there were only two types of rooms available— the standard room and the studio. We opted for the studio! Our room rate for that night was $199. You can park in the hotel garage for $36 a night, or you can find street parking. We opted for street parking. Might as well put that $36 toward your delicious meal at Summer House, in my opinion! They are currently running a special where if you book a room at the Hotel Magdalena for four or more nights, you will receive up to a 25% discount.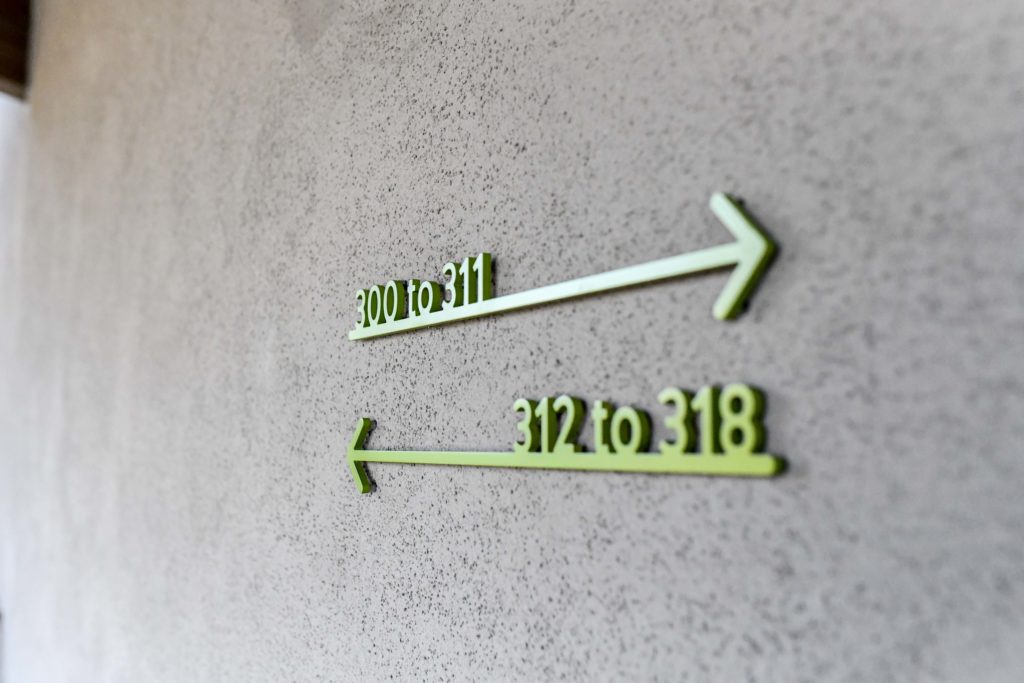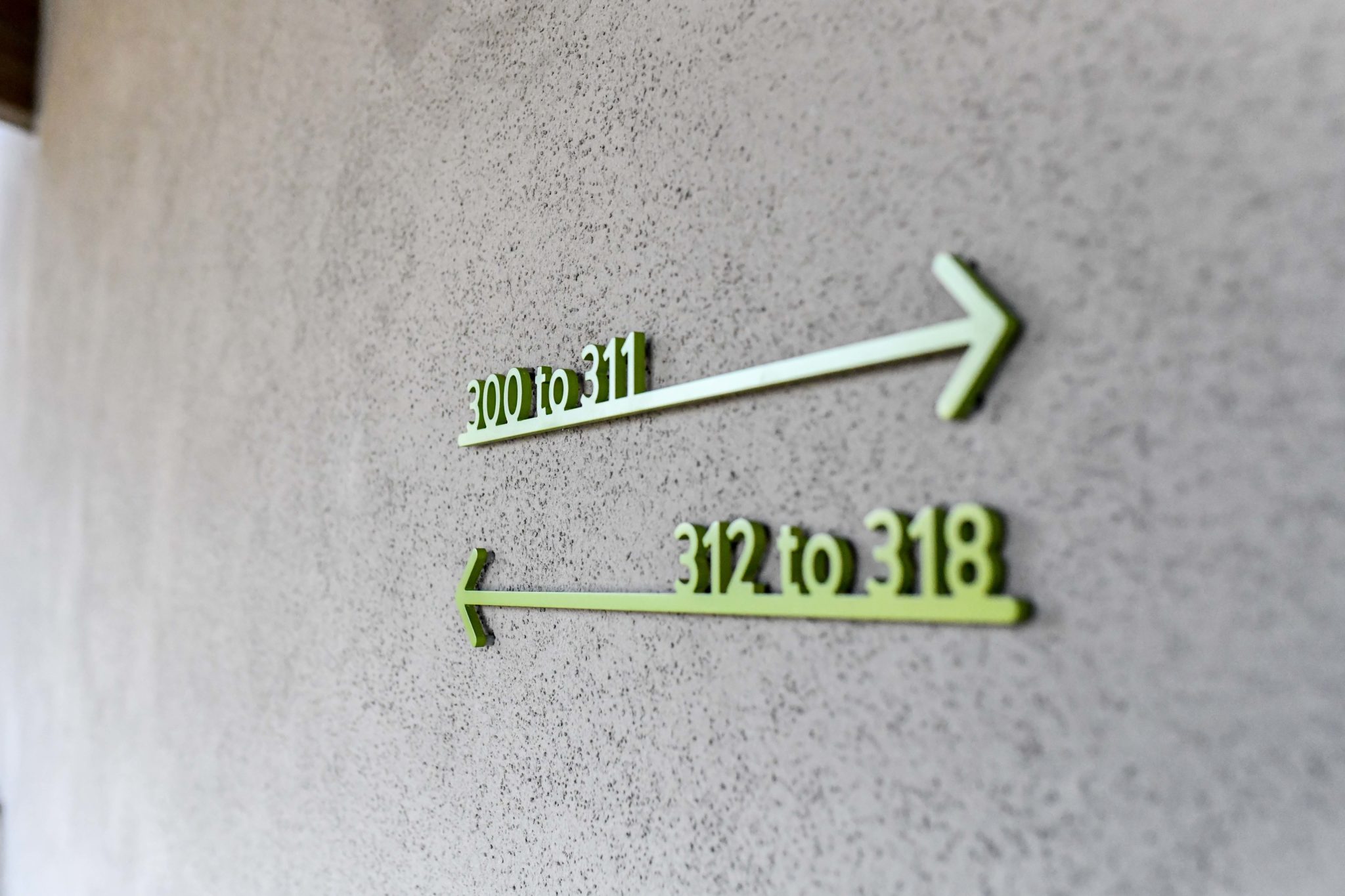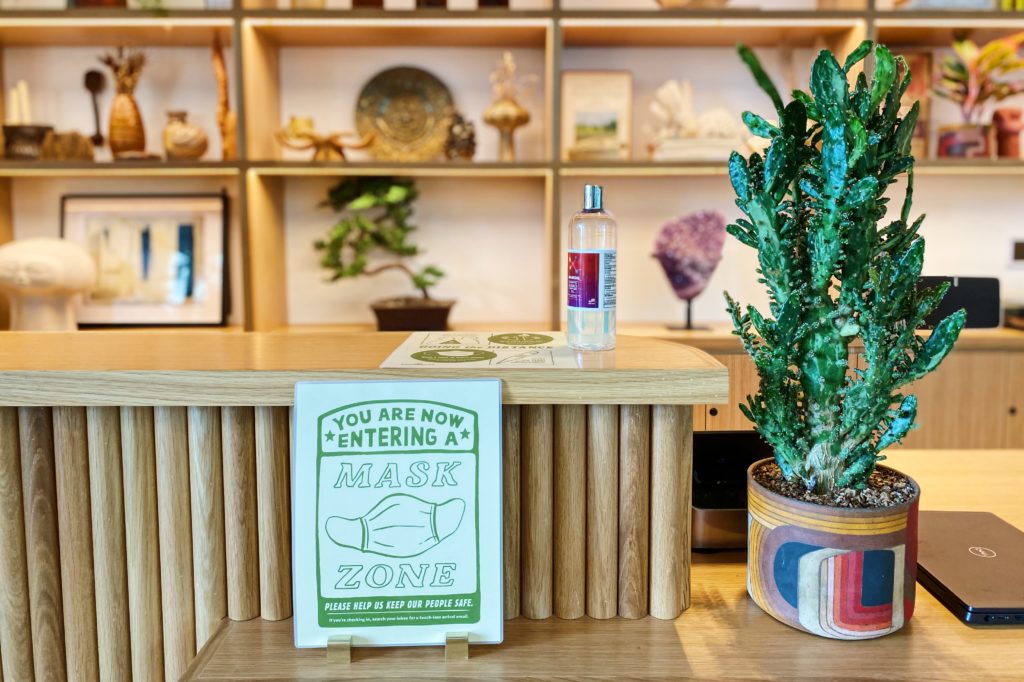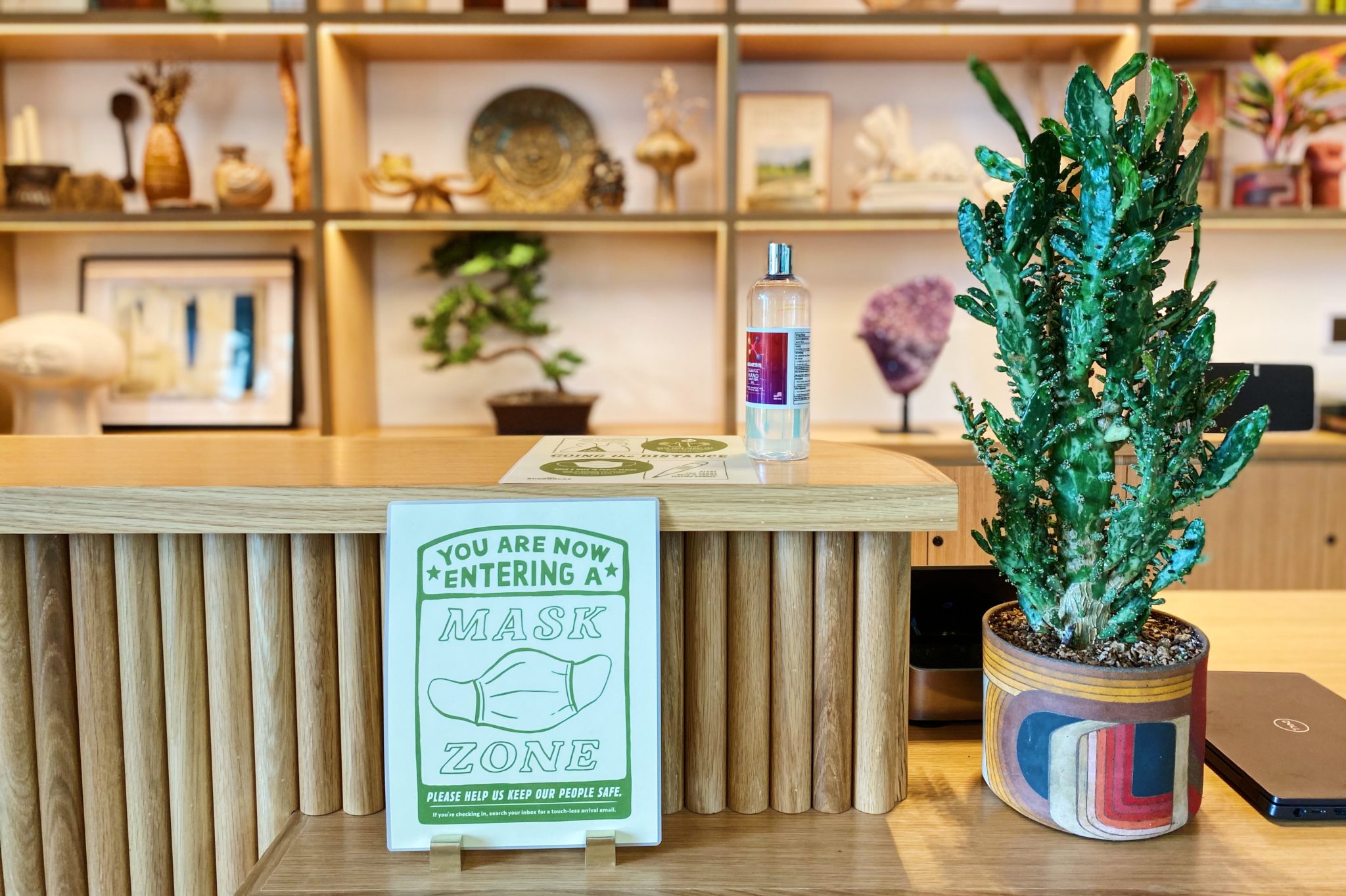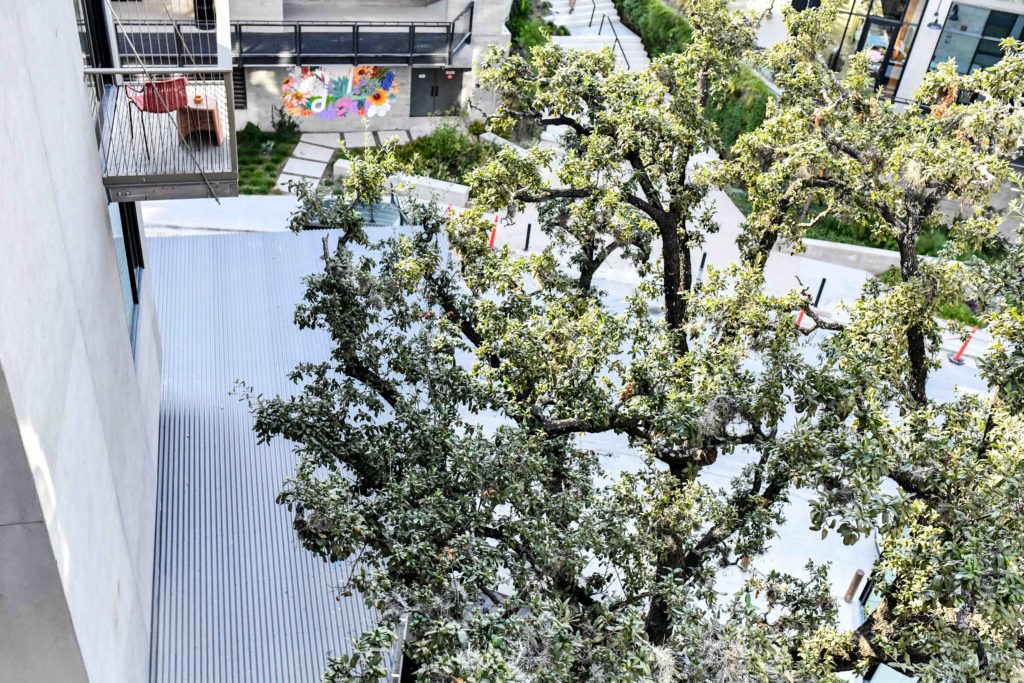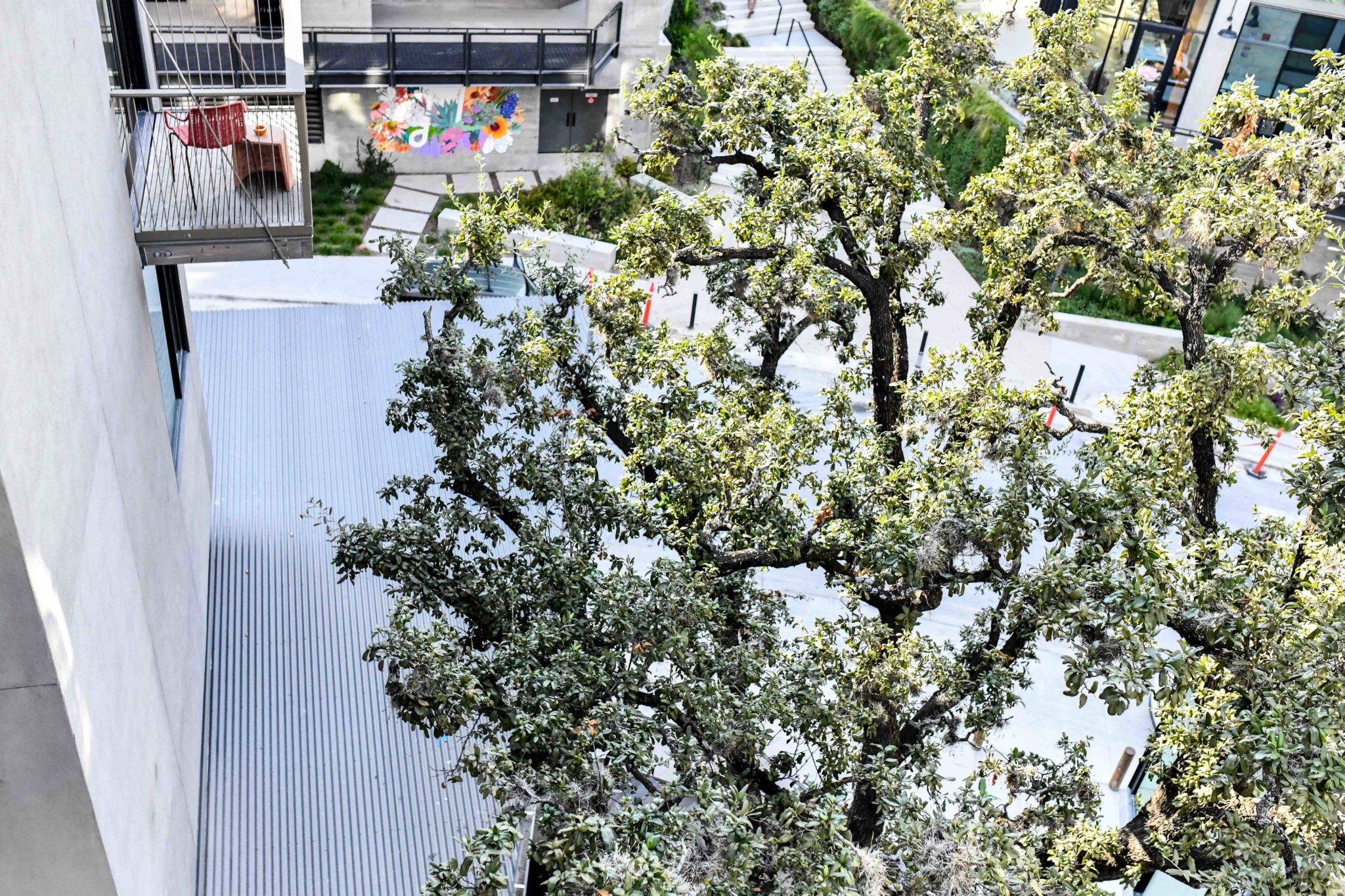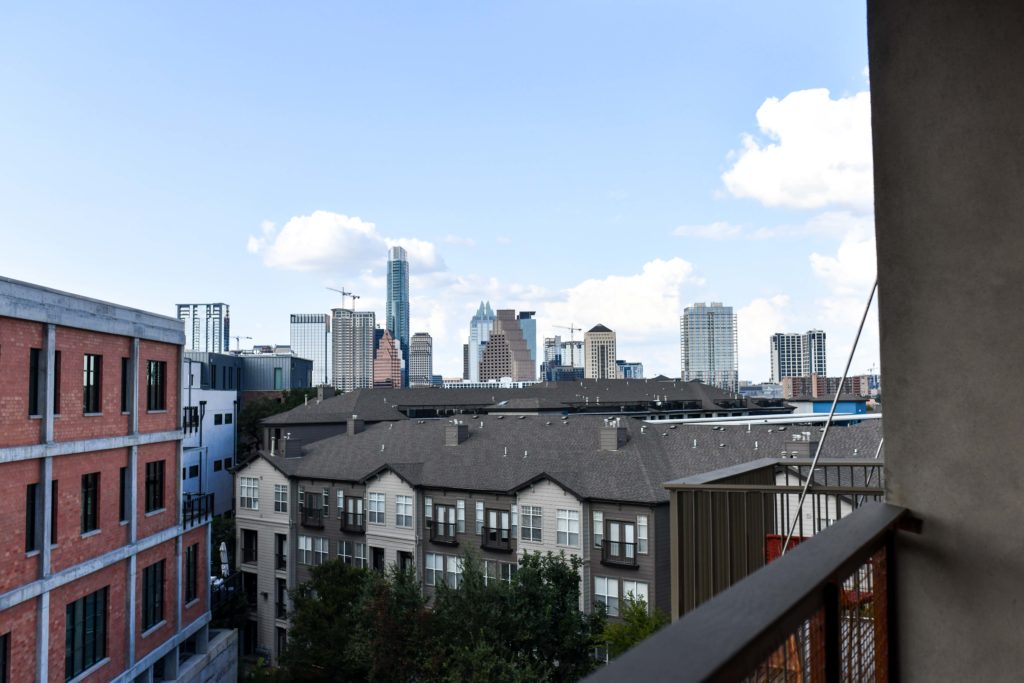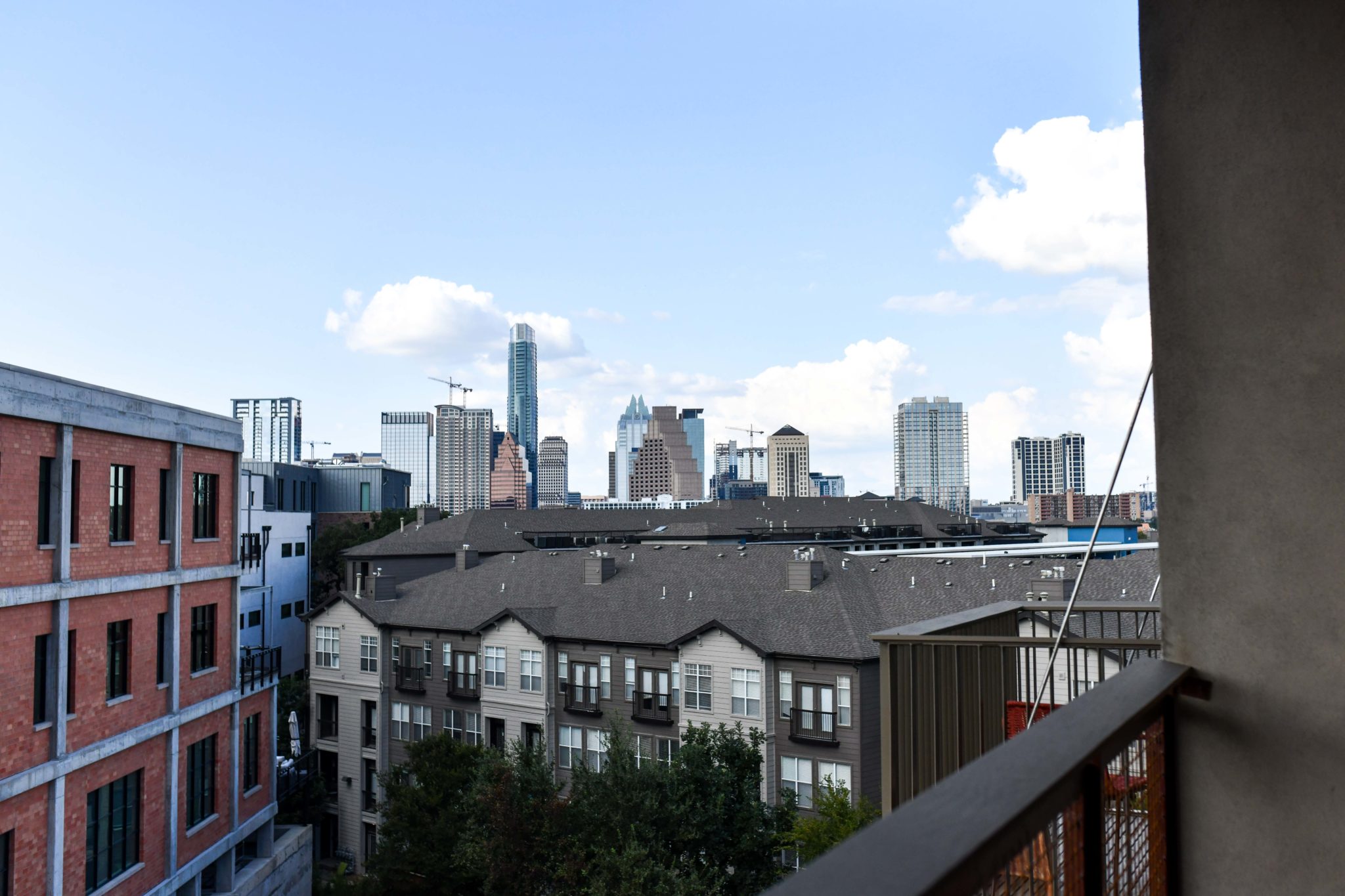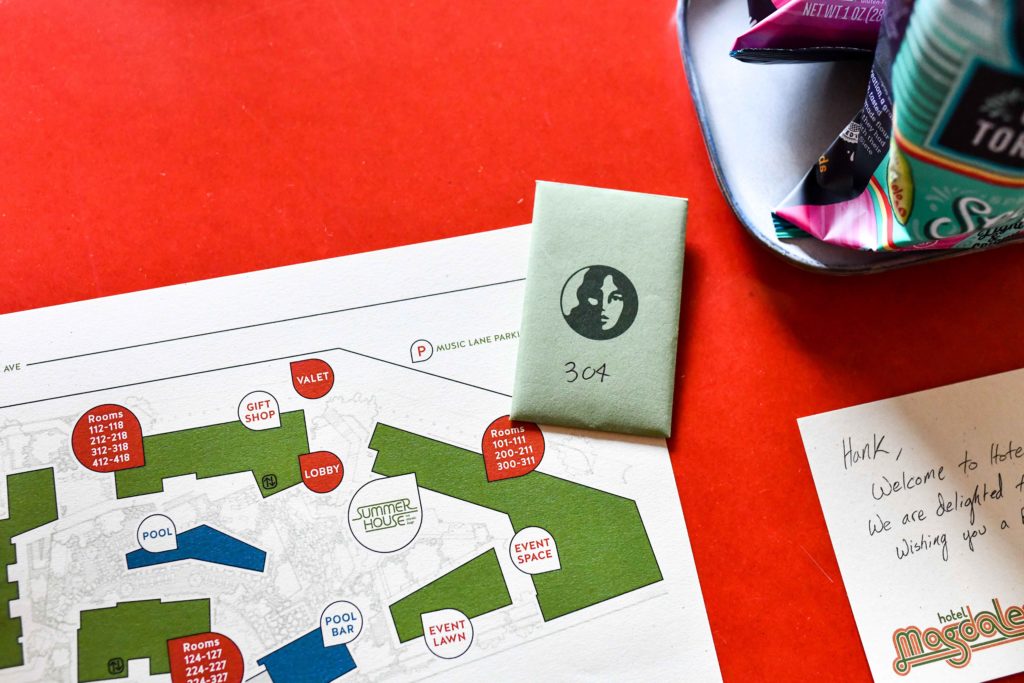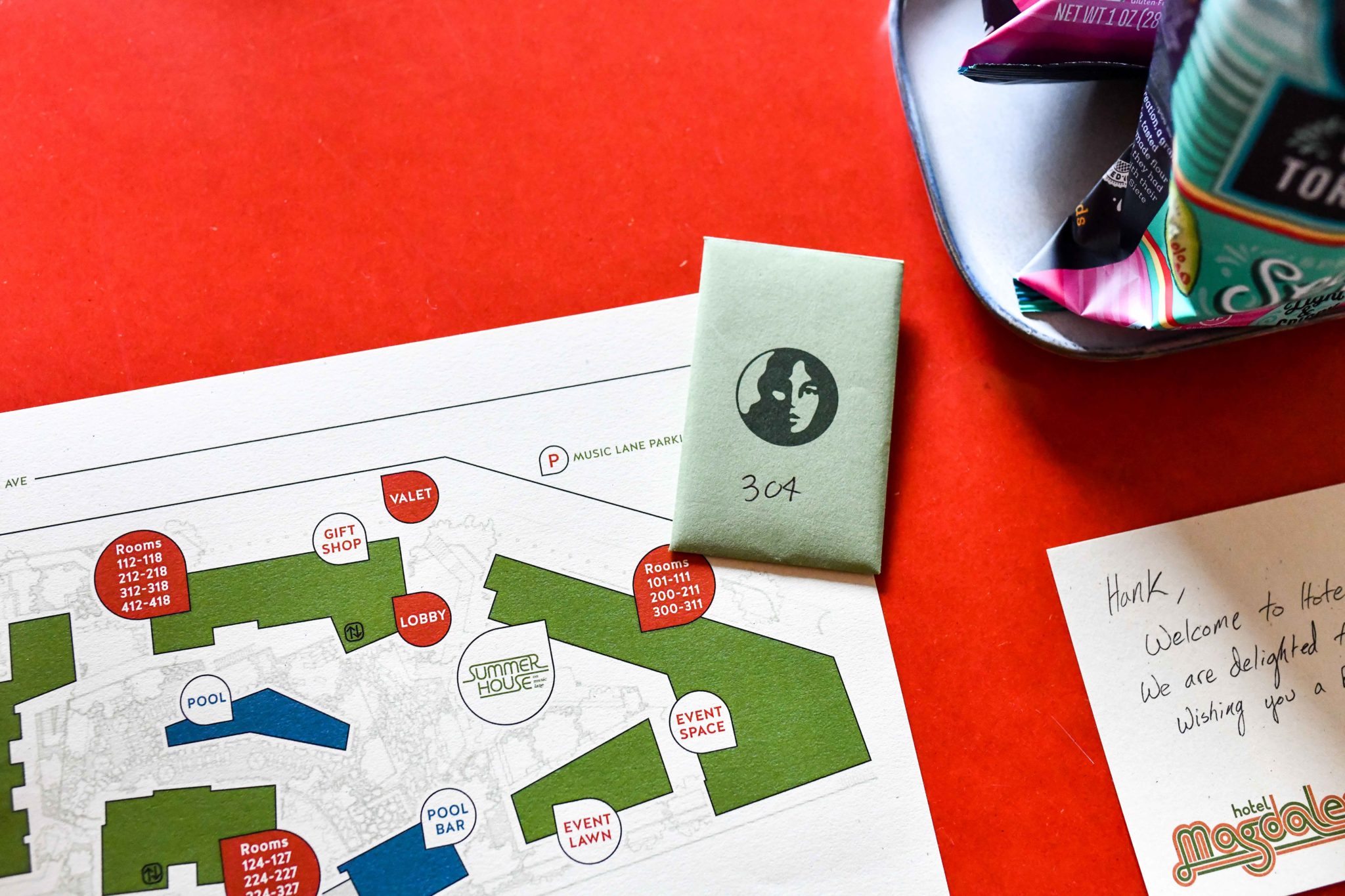 Our Hotel Magdalena Room "The Studio"
Gorgeous red brick. That's the first thing I noticed in our room. Our room was cozy, colorful, and exuded a strong Austin vibe with every piece of décor. I loved the spacious closet, high ceilings, and hidden tv! There is also a small balcony with a set of chairs with a view of the city. The bed was super comfy, and that's probably in part due to the sheets being Sferra linens—aka luxury. The only issue we had was loud upstairs neighbors, but then again, this pandemic makes people have dance parties wherever they are to add some joy, am I right?!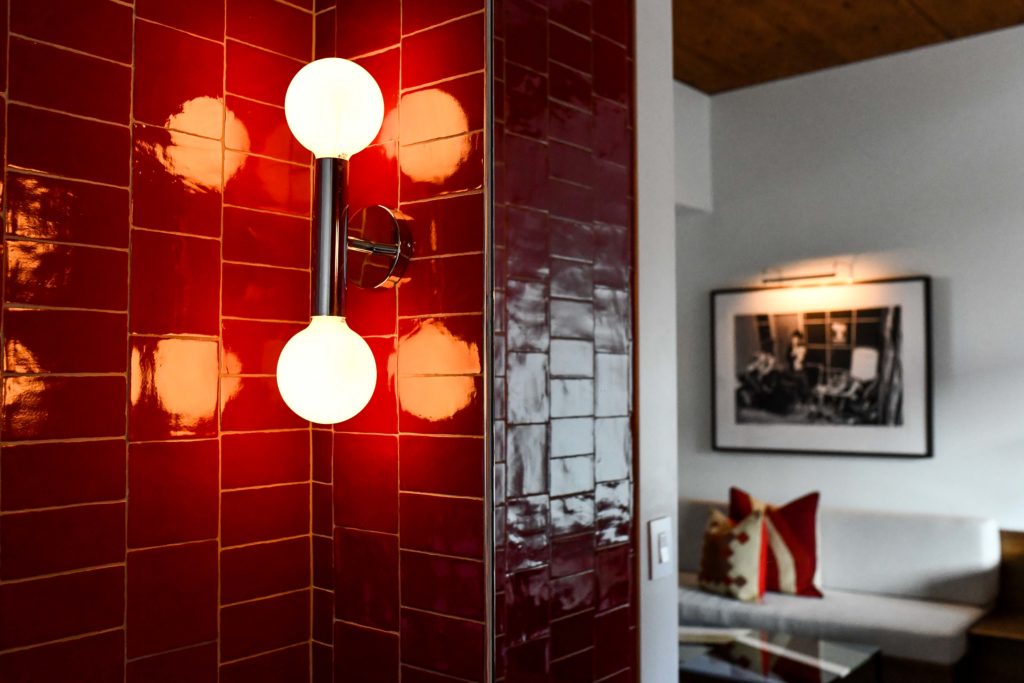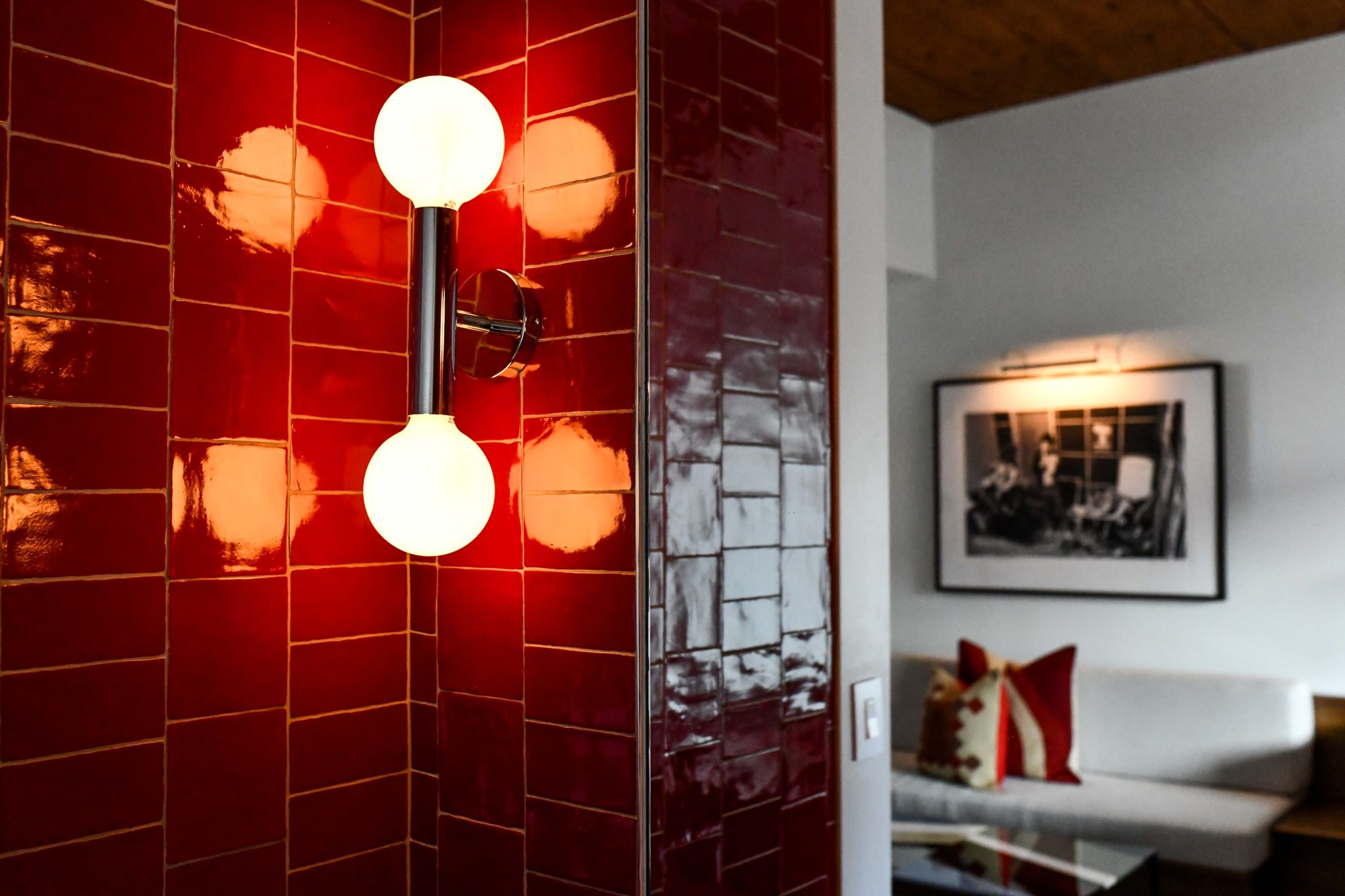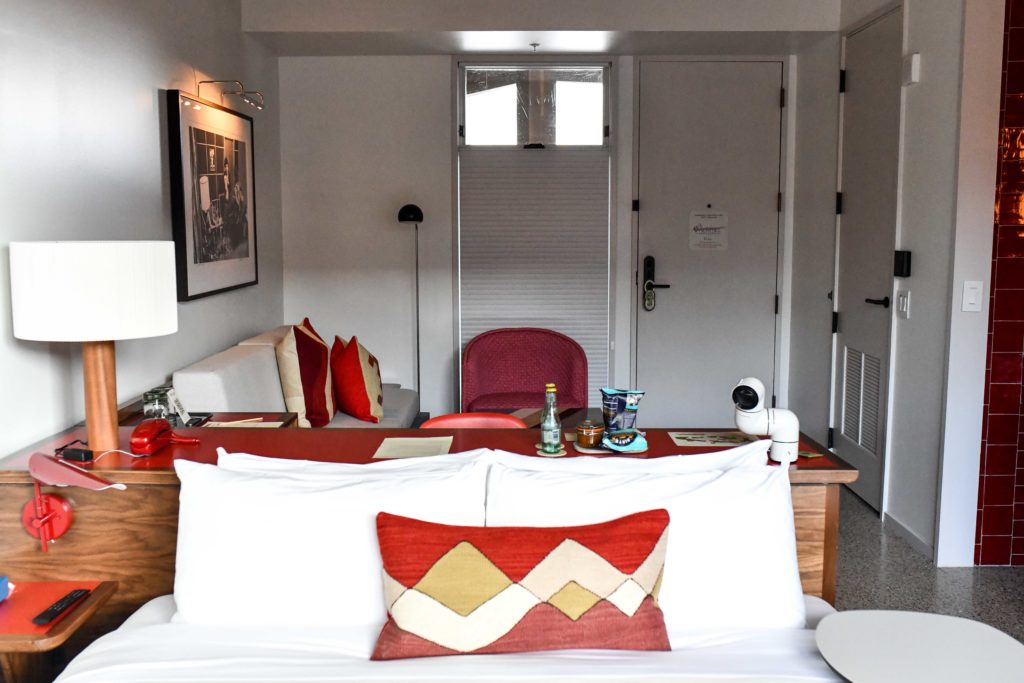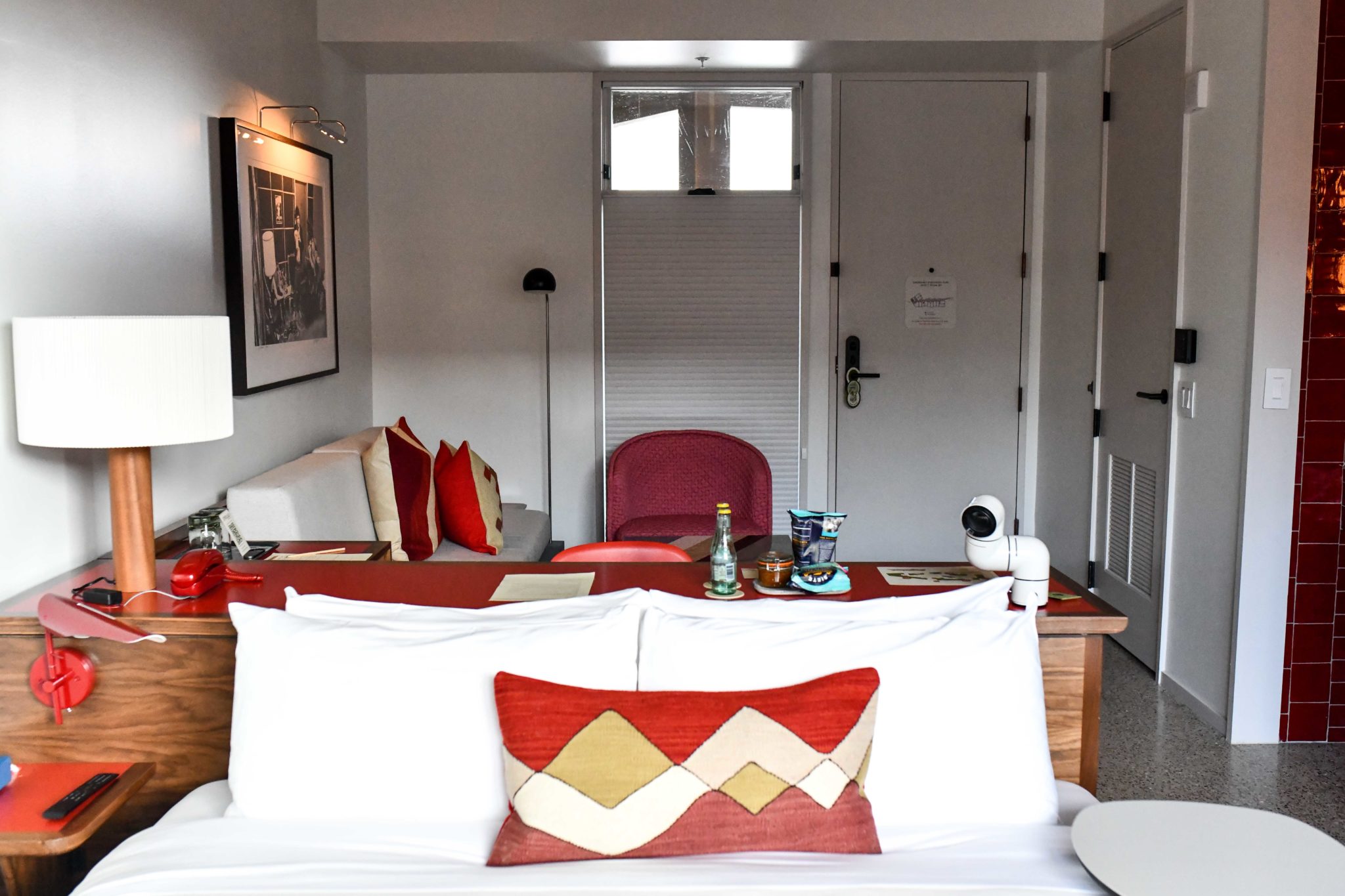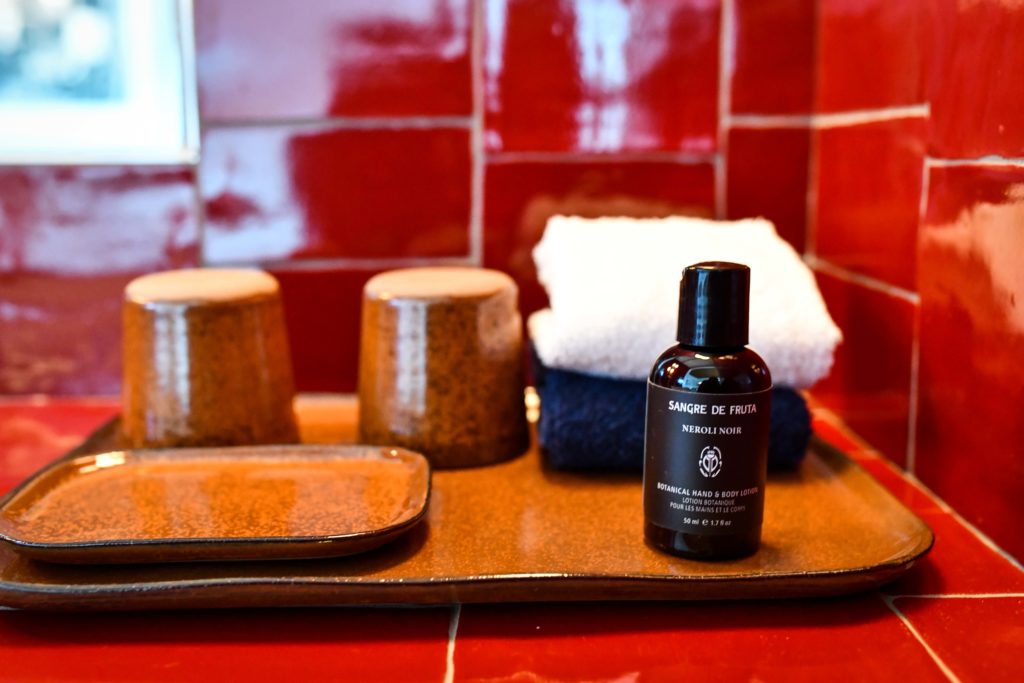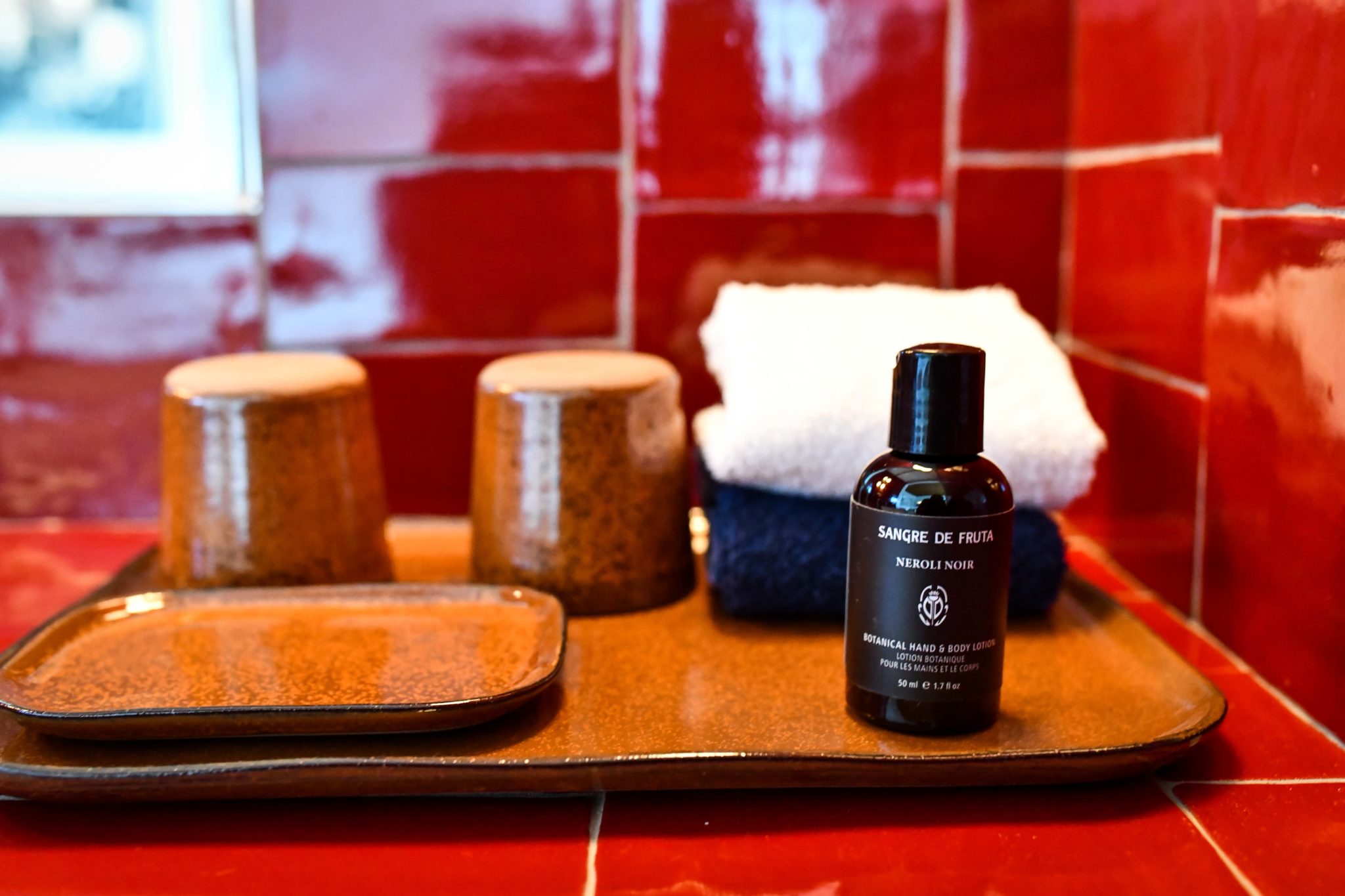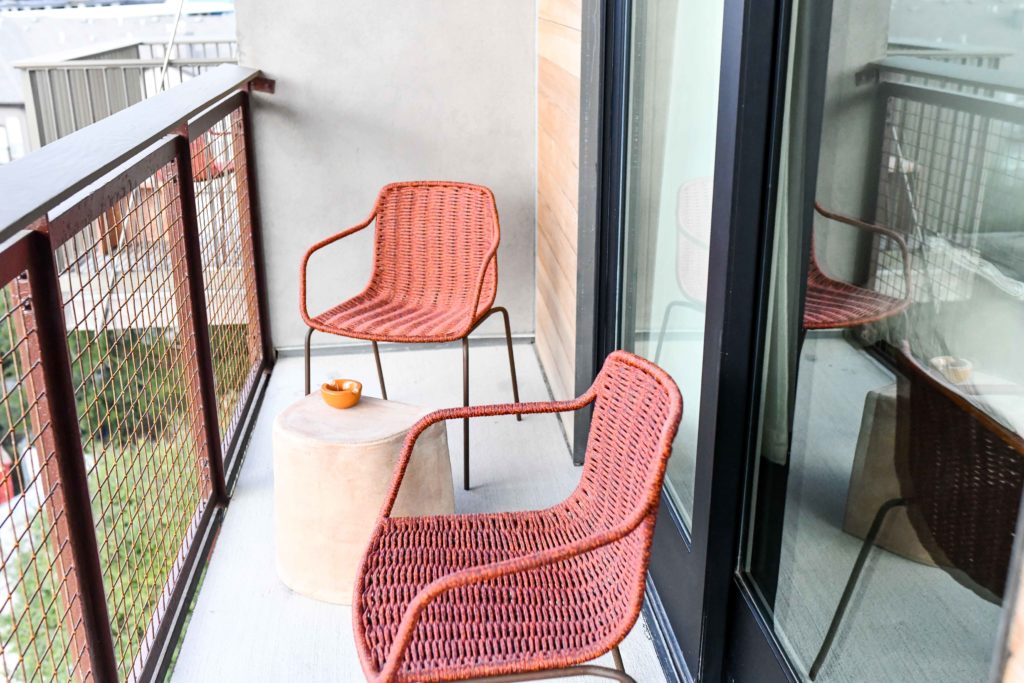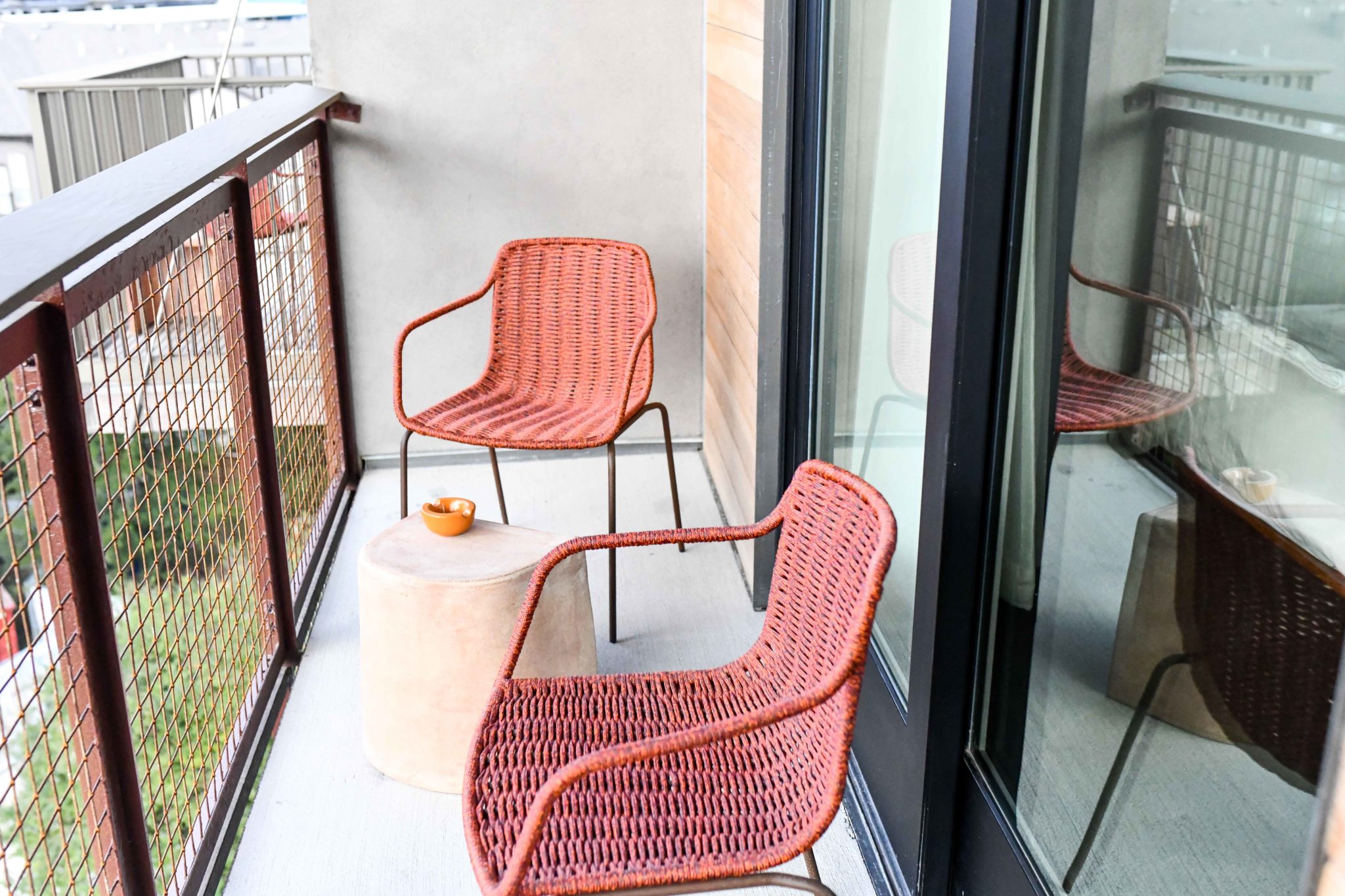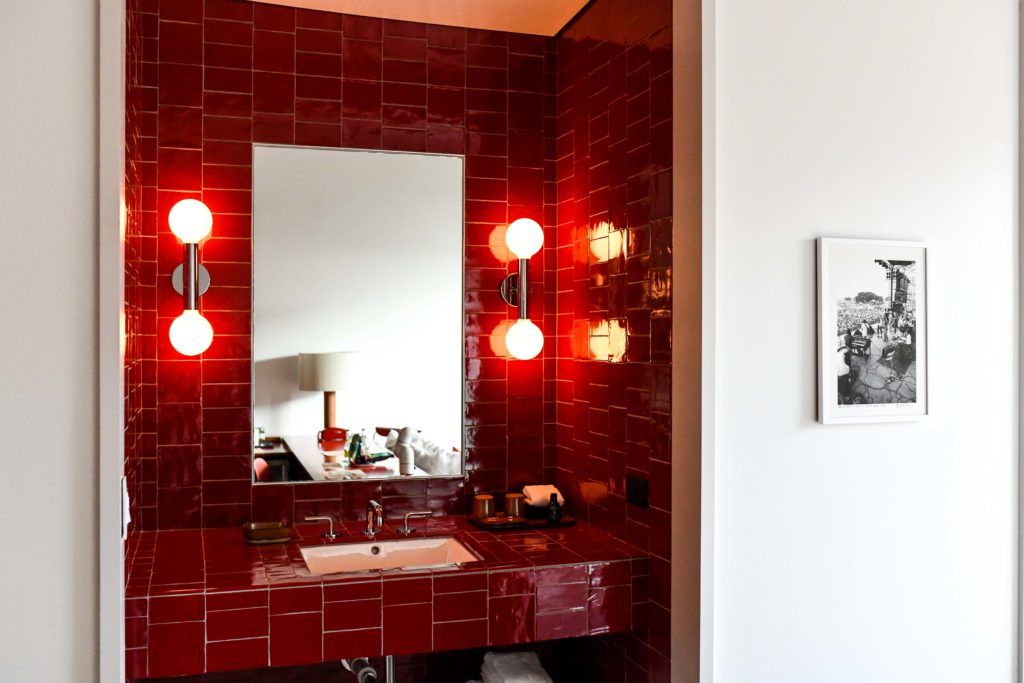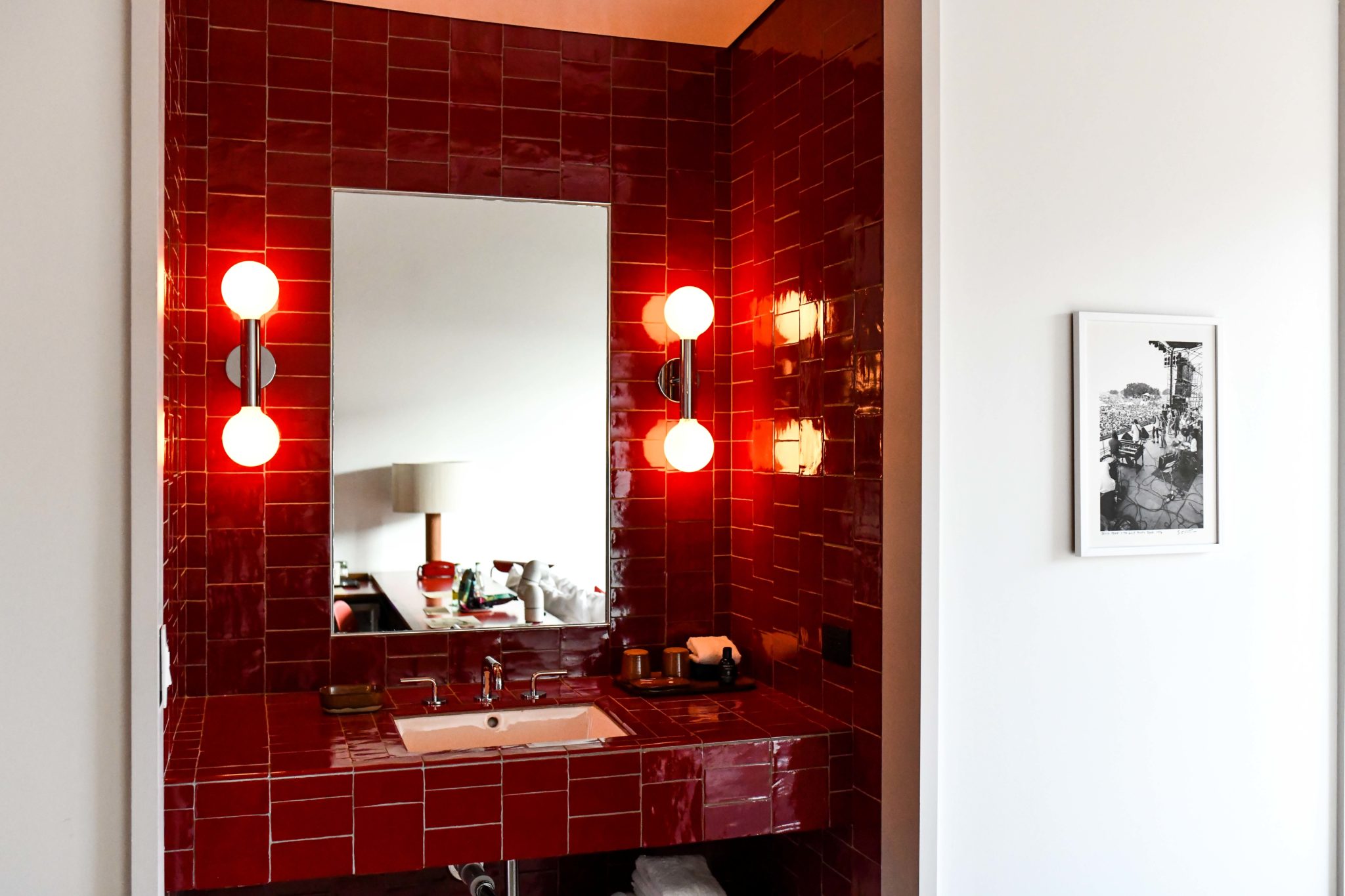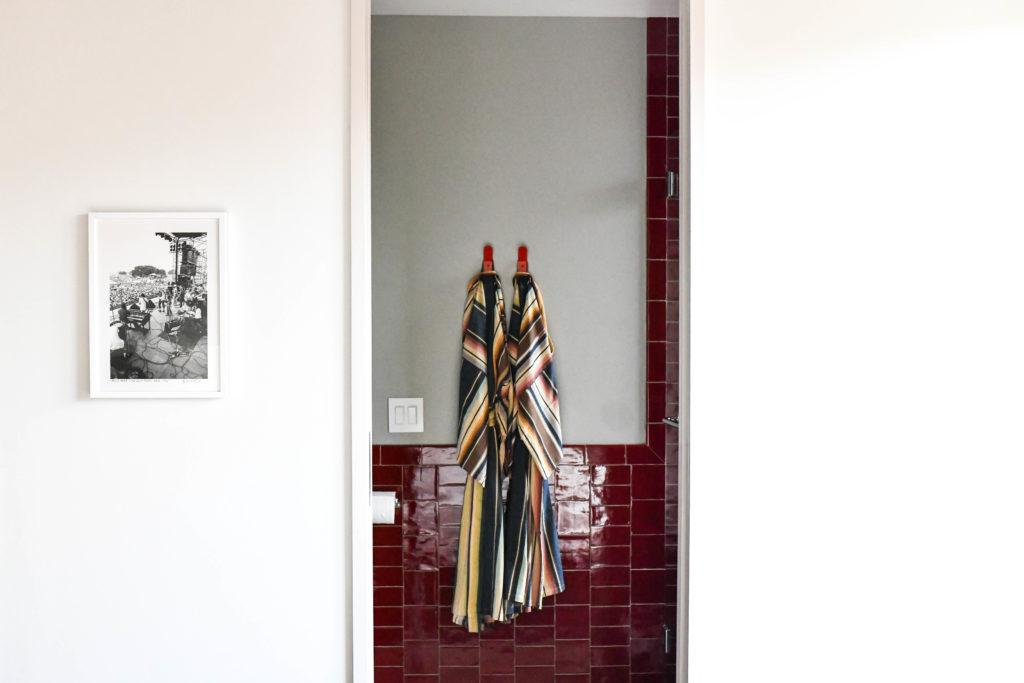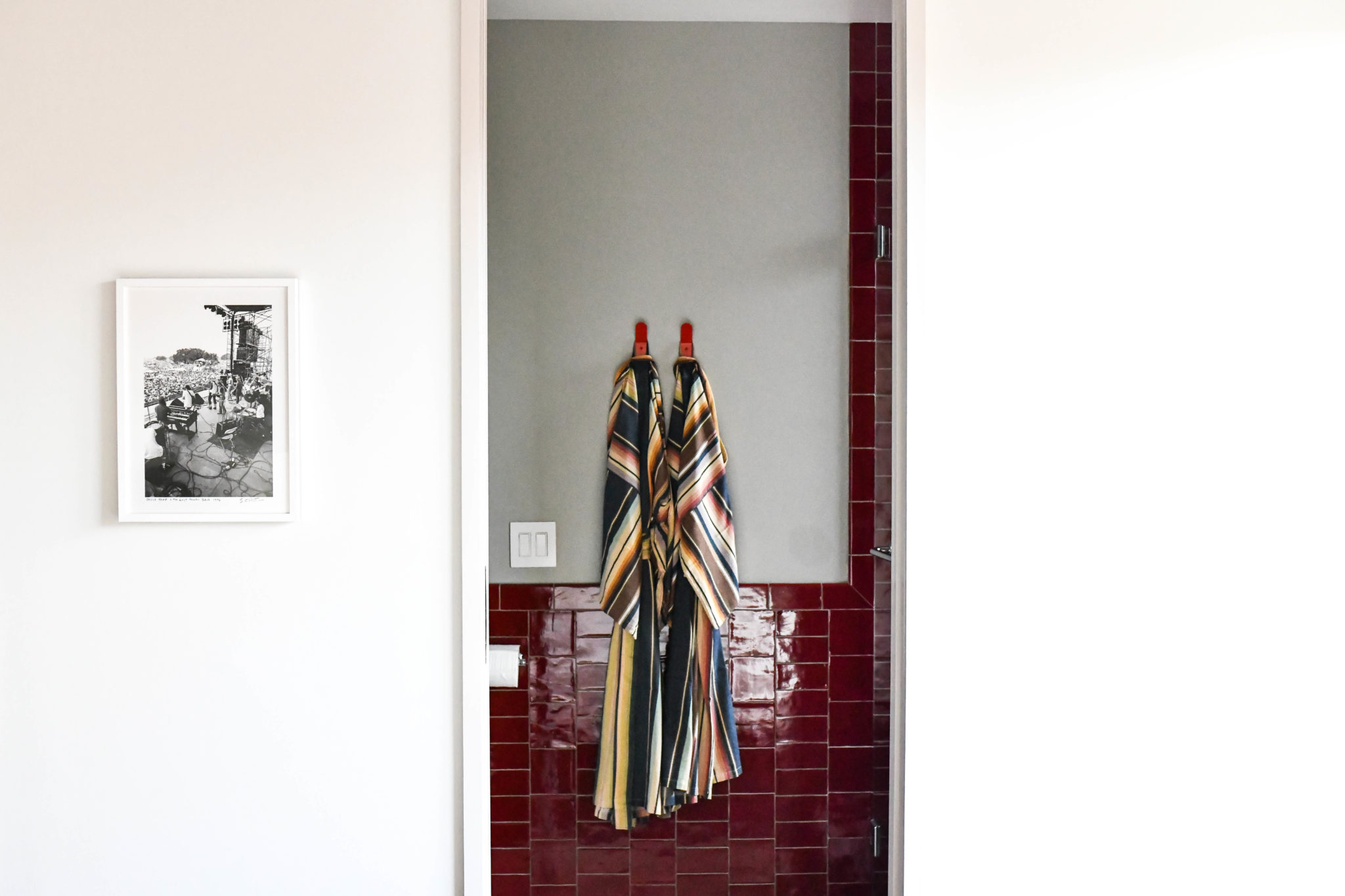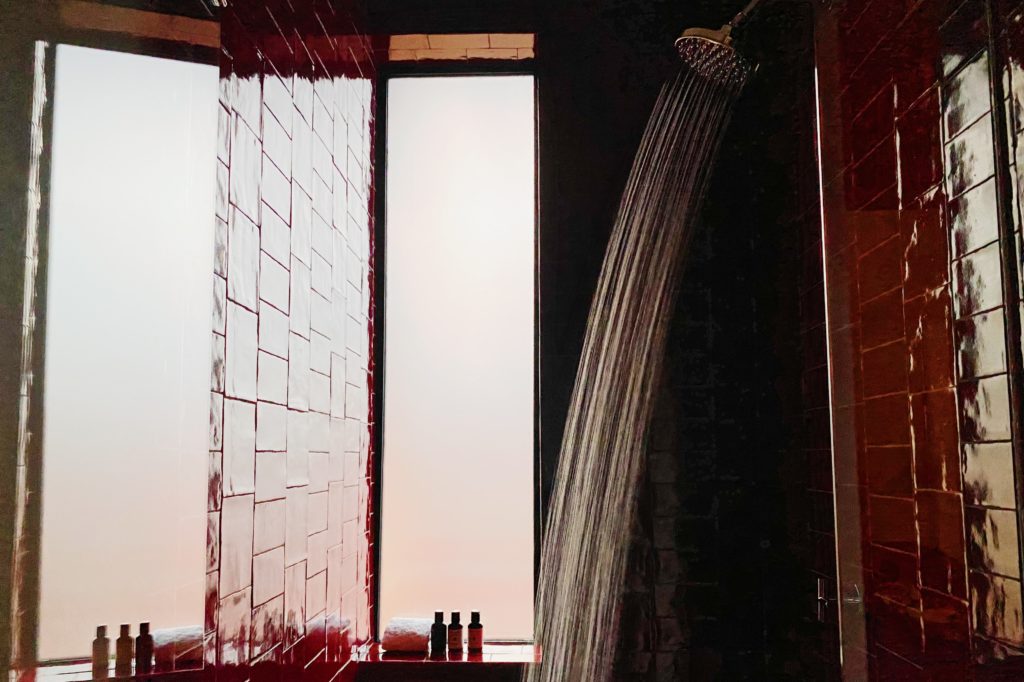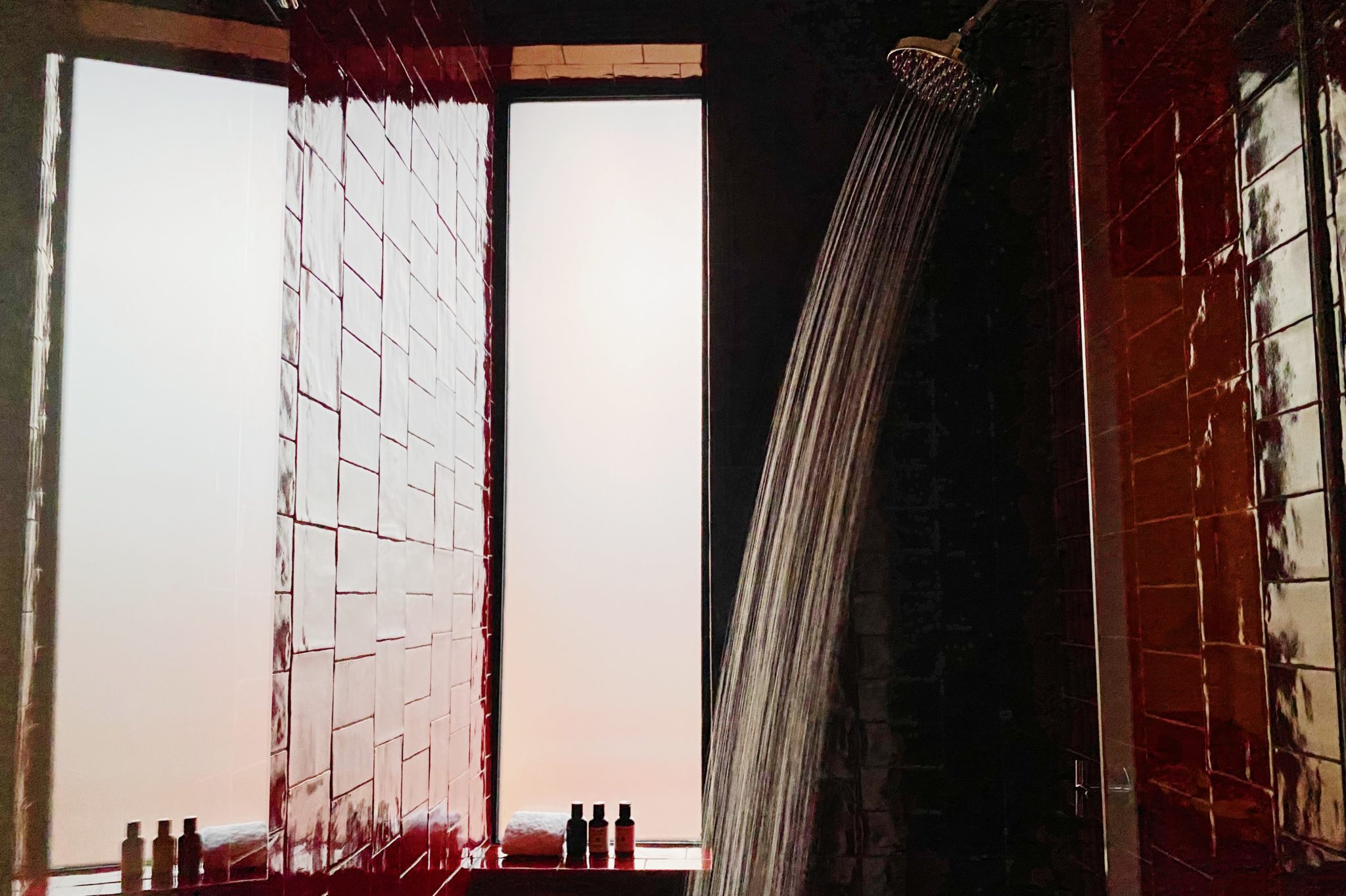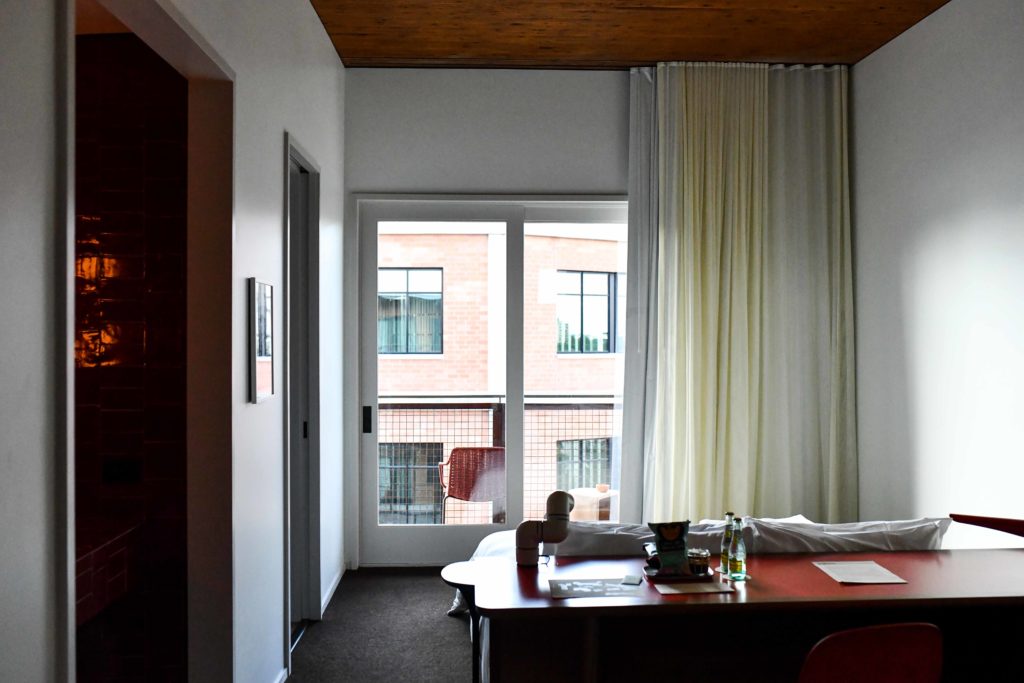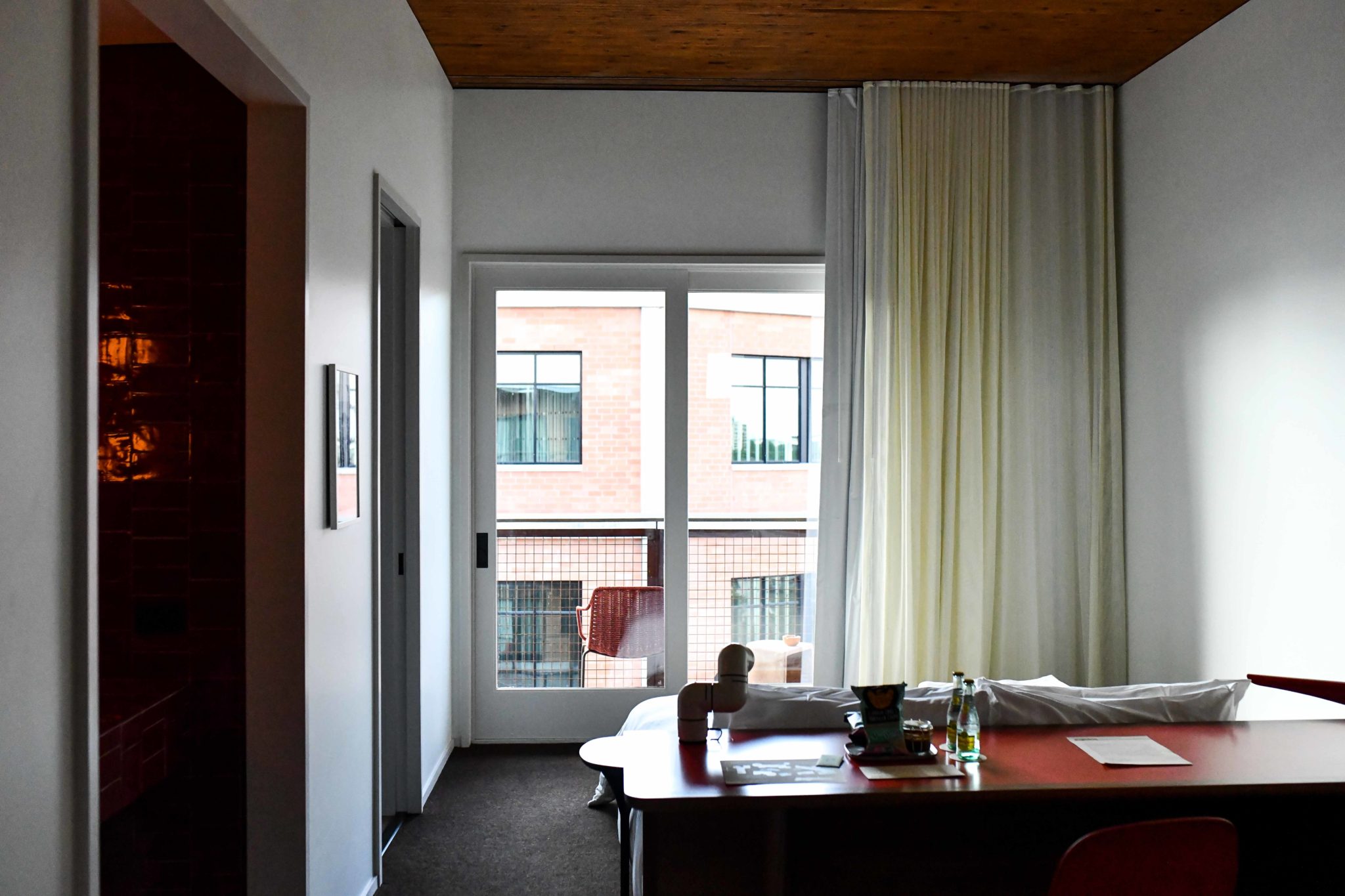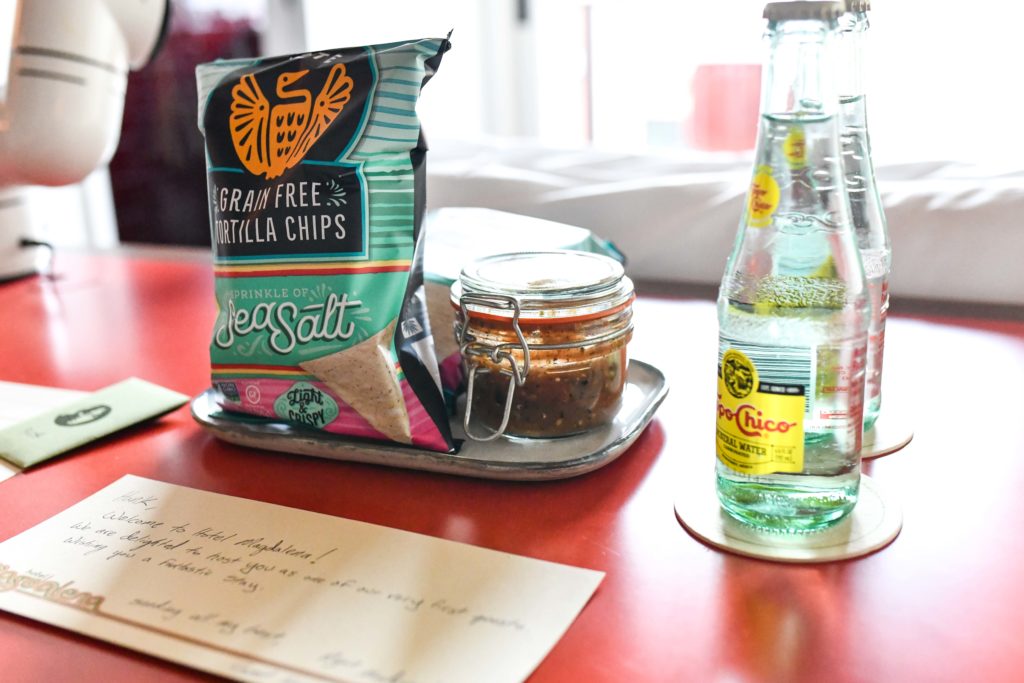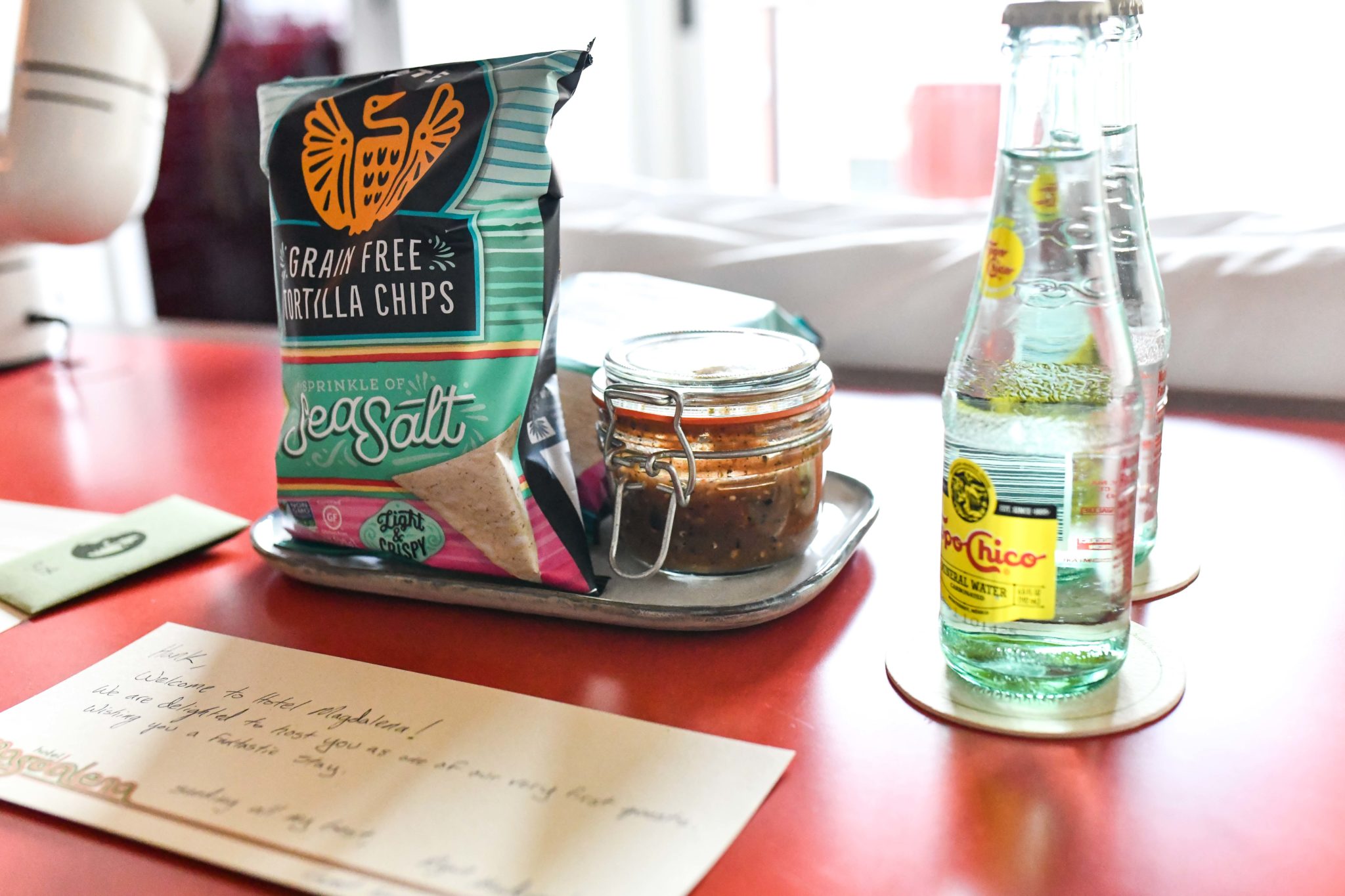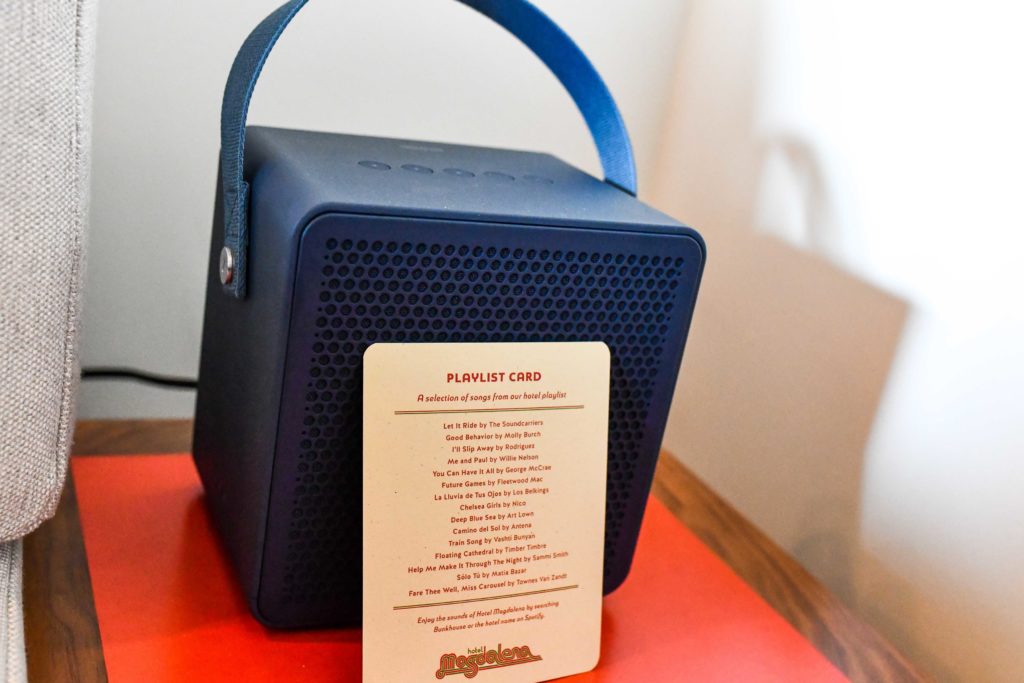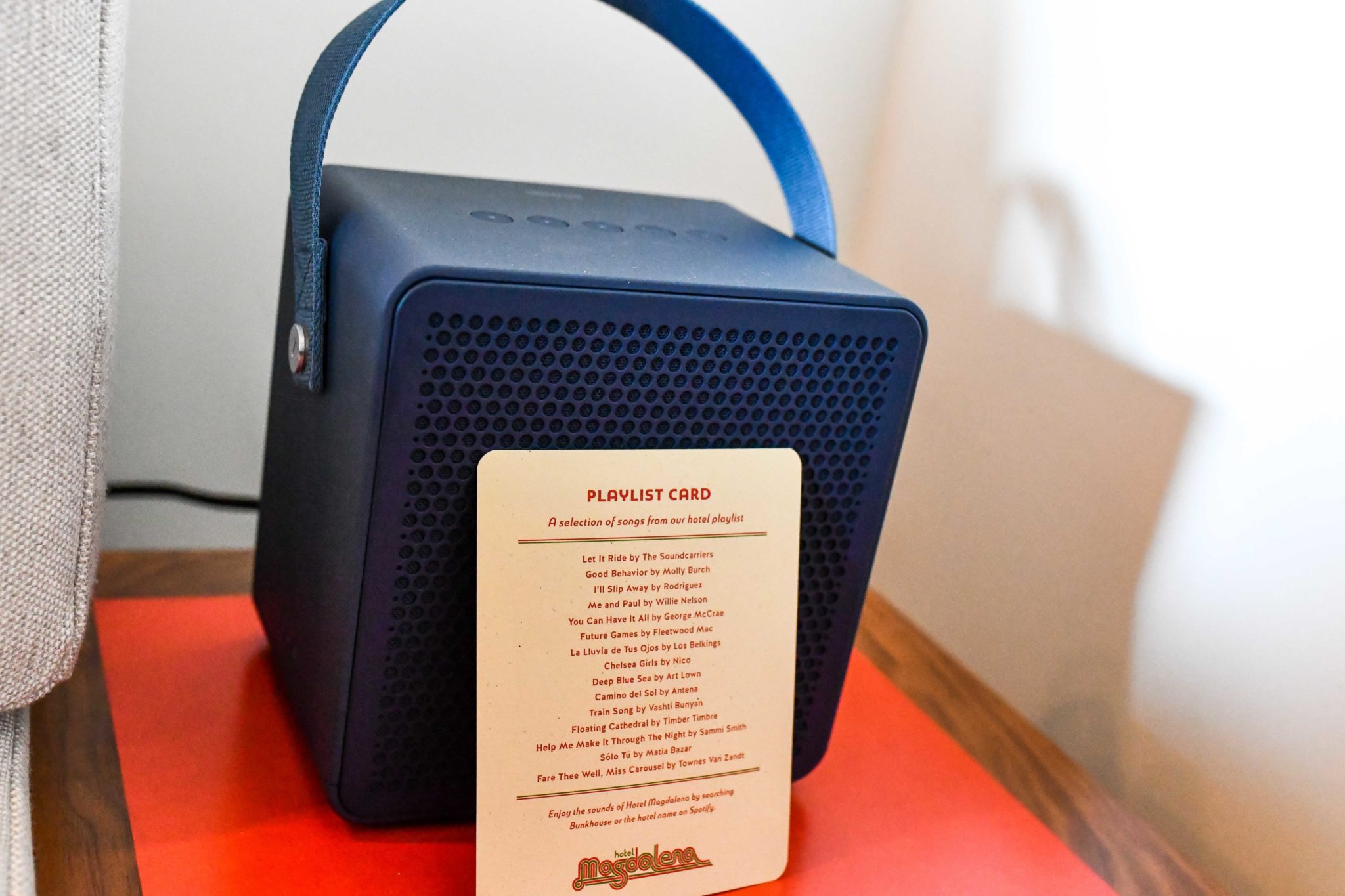 Dining at Summer House on Music Lane
I didn't know what to expect when we sat down to eat at Summer House since their social media is non-existent right now. I also thought they might have a limited menu due to COVID, but wow, was I surprised! We ordered the bruschetta with dip, potato chips with caramelized onion dip, frites, sweet potato and chicken, caesar salad, and the bowtie pasta for dinner. Hubby loved his margarita, and I enjoyed an orange soda! Gosh, I cannot wait to have this baby and get my hands on a margarita y'all. If you eat at Summer House, try to grab a table outdoors! There are several kinds of seating arrangements, but I prefer the tables next to the fully functioning garden. That's where you have the best view and can enjoy the outdoor space of Summer House.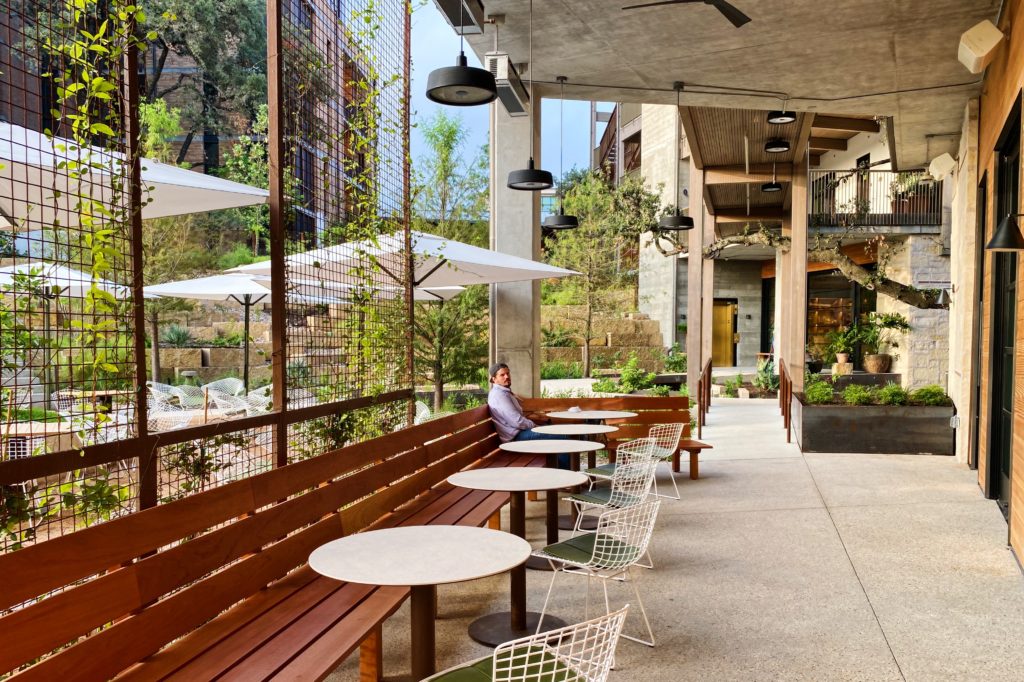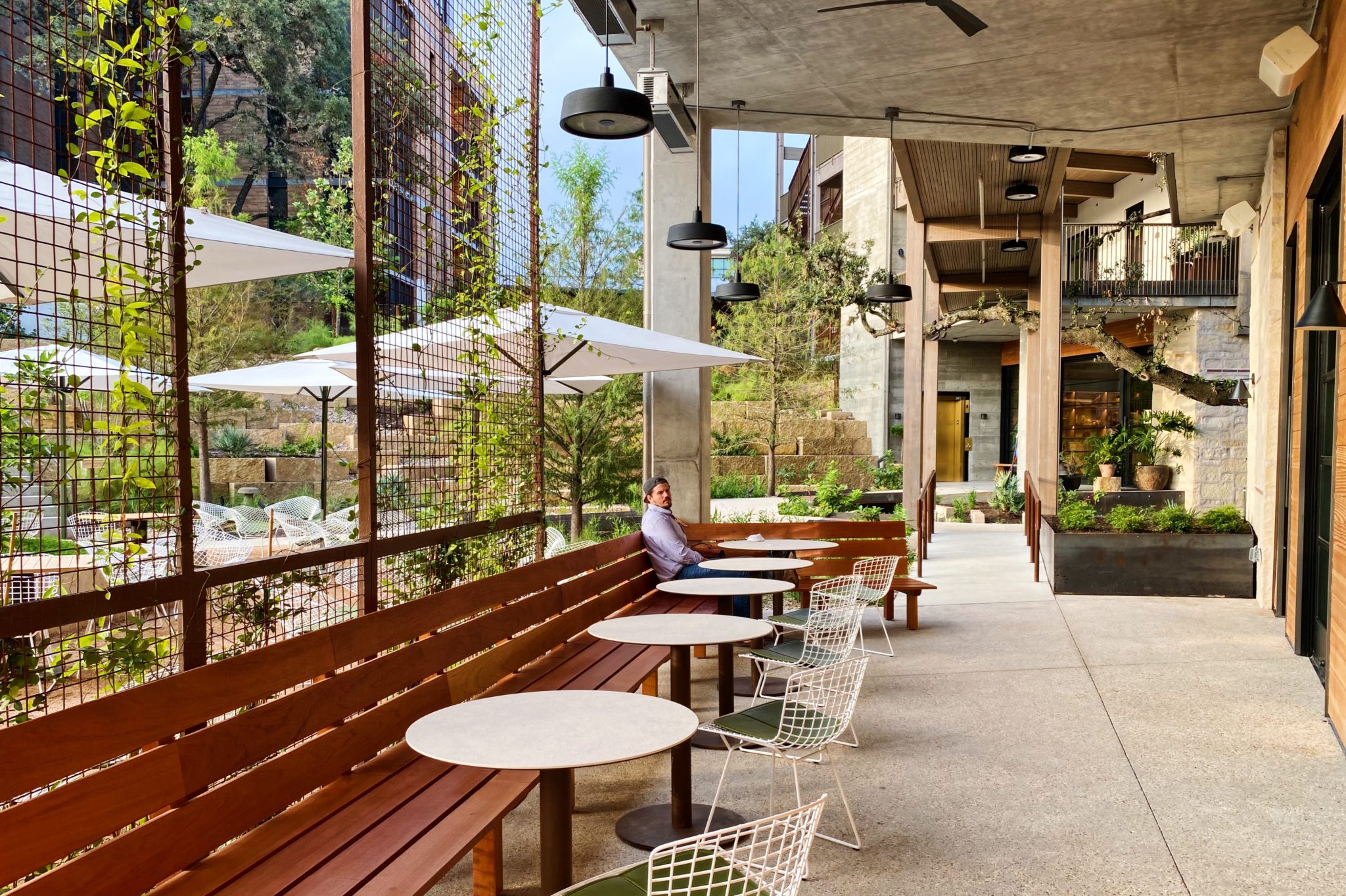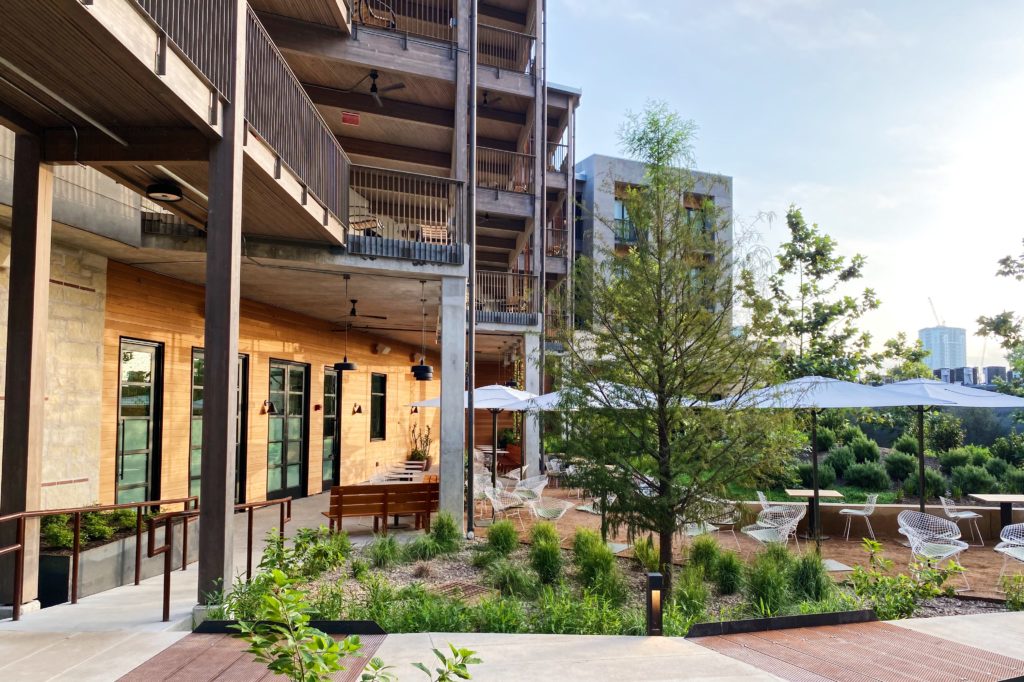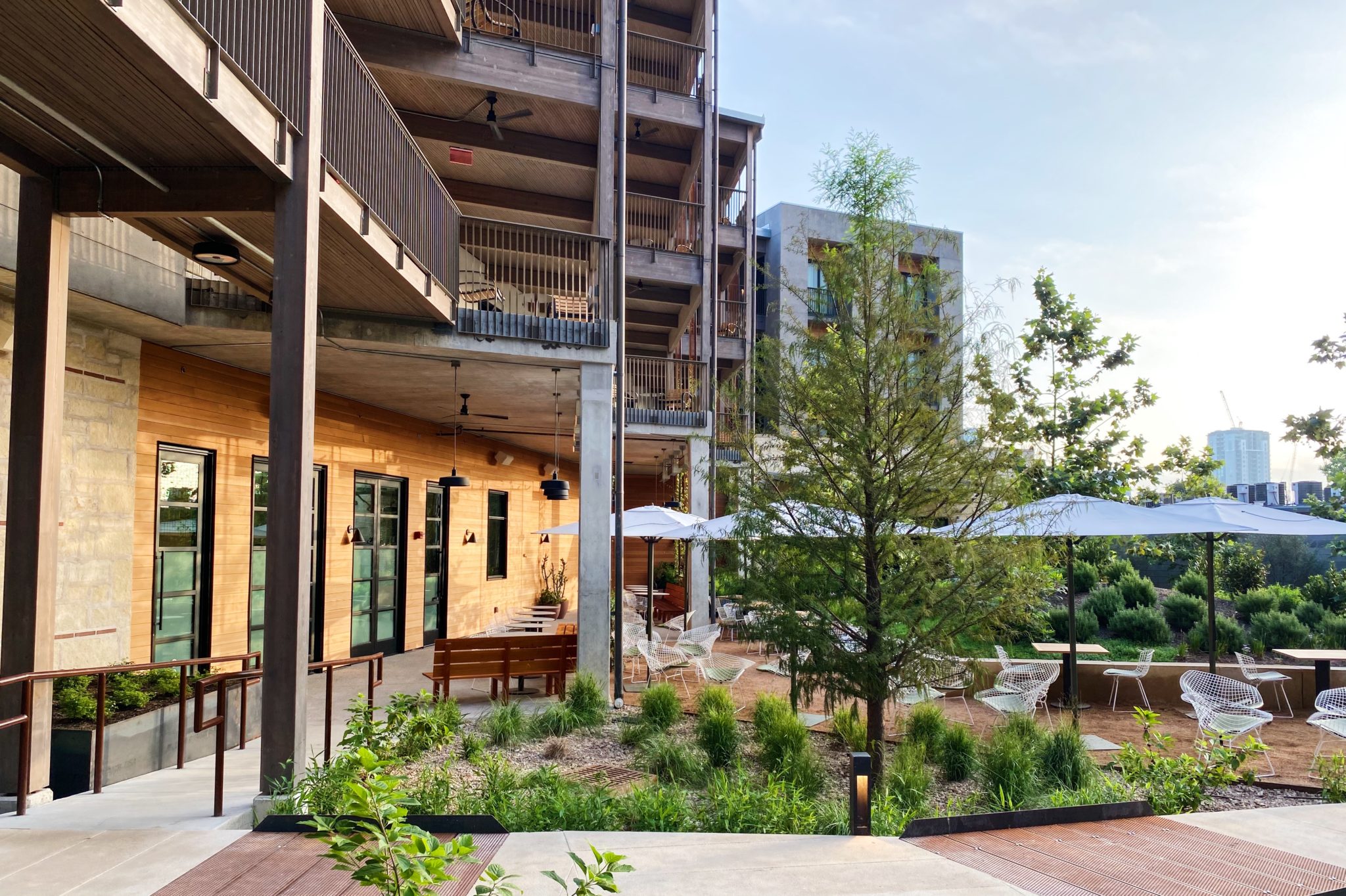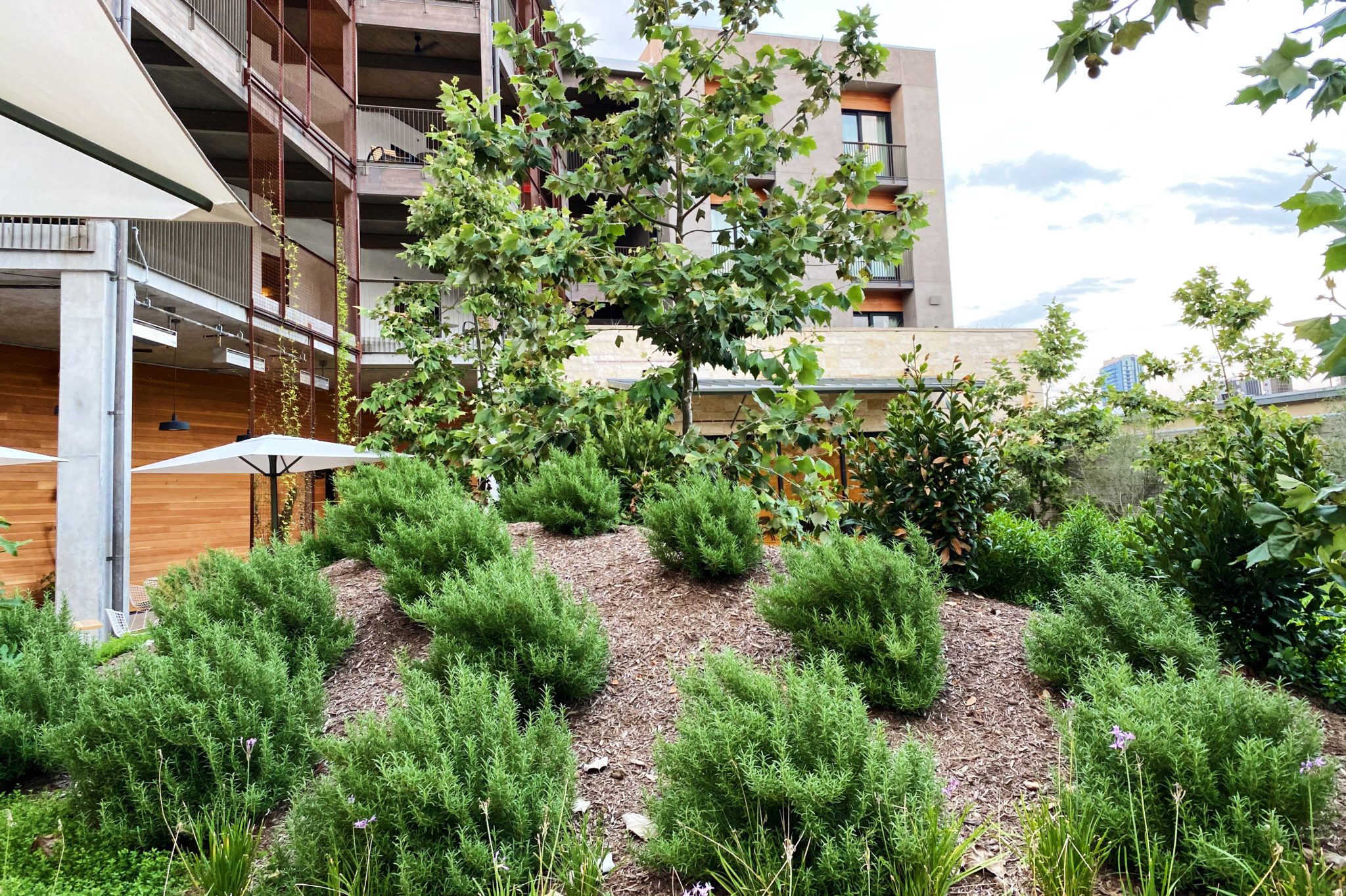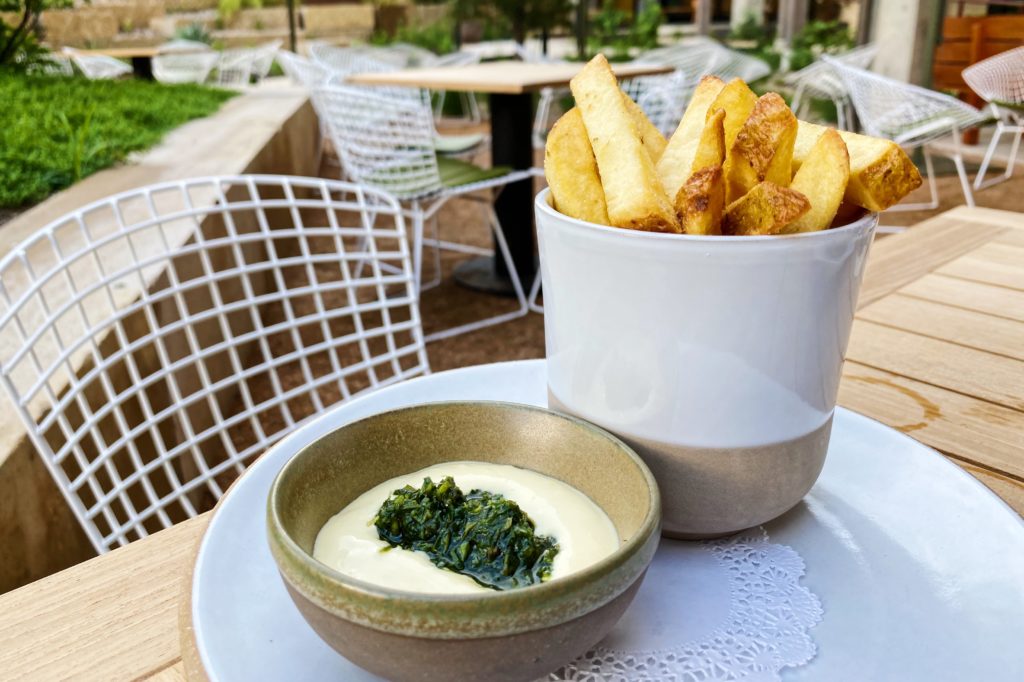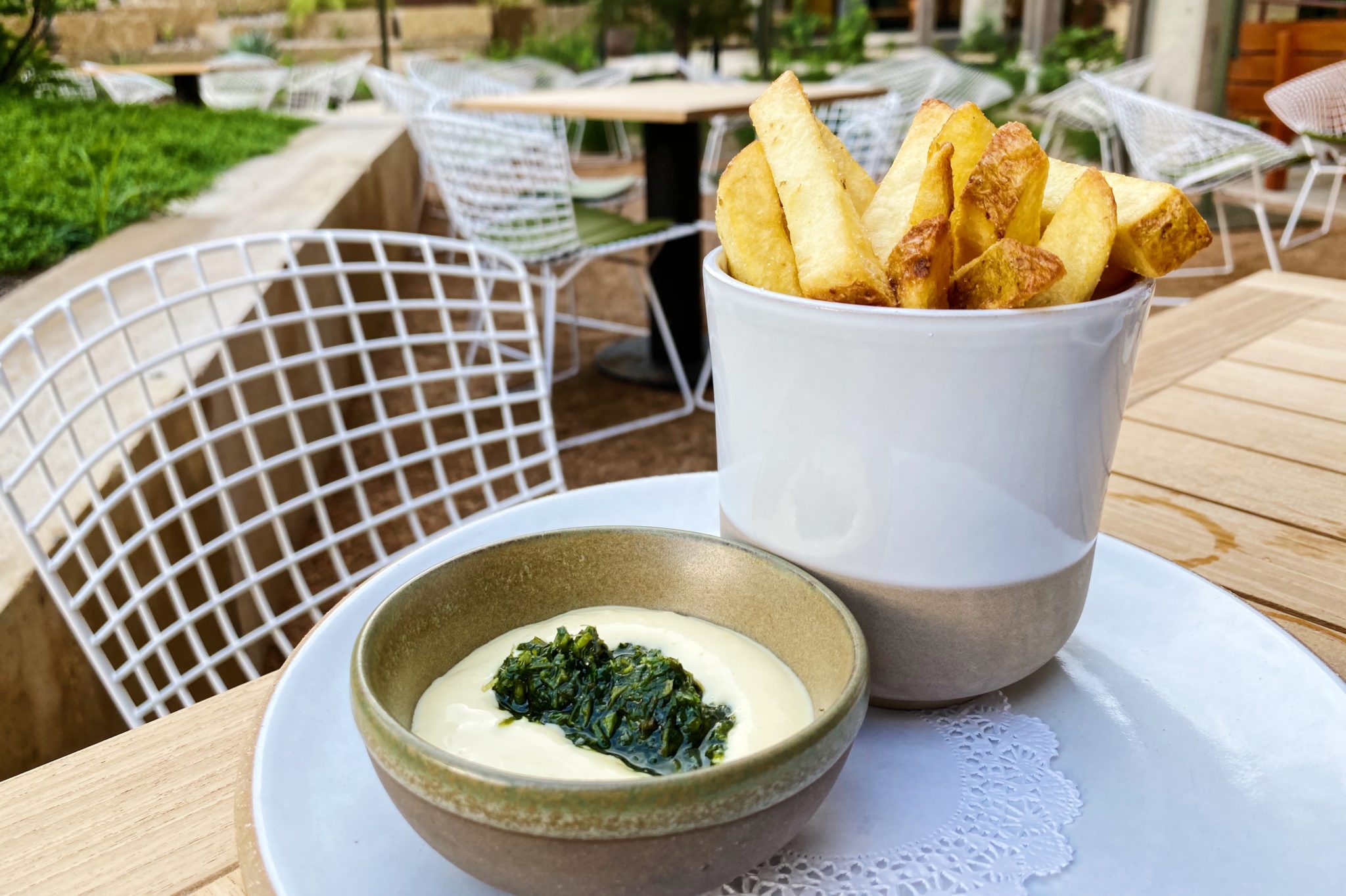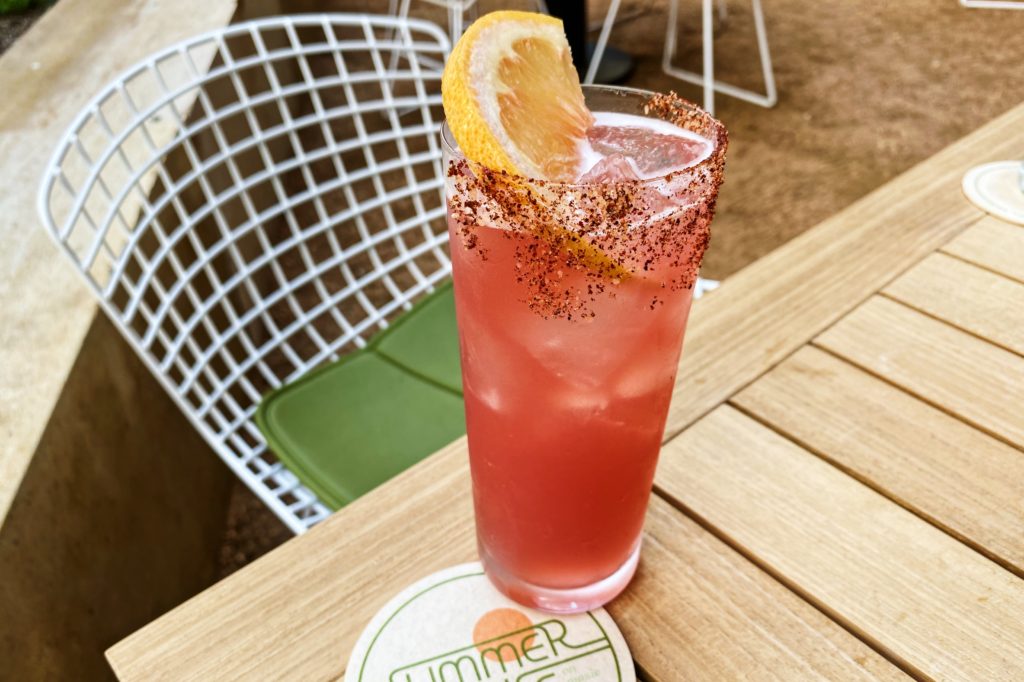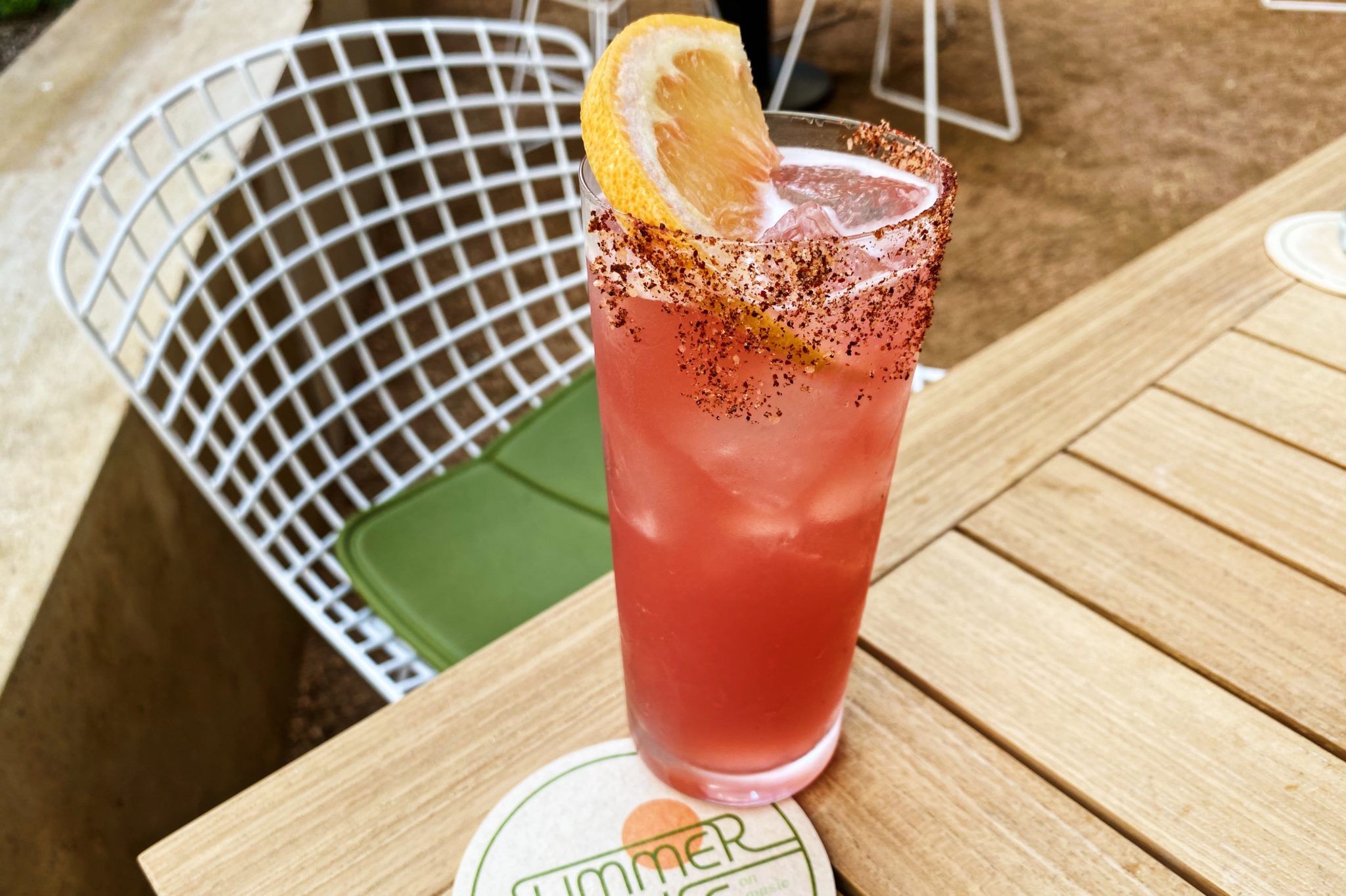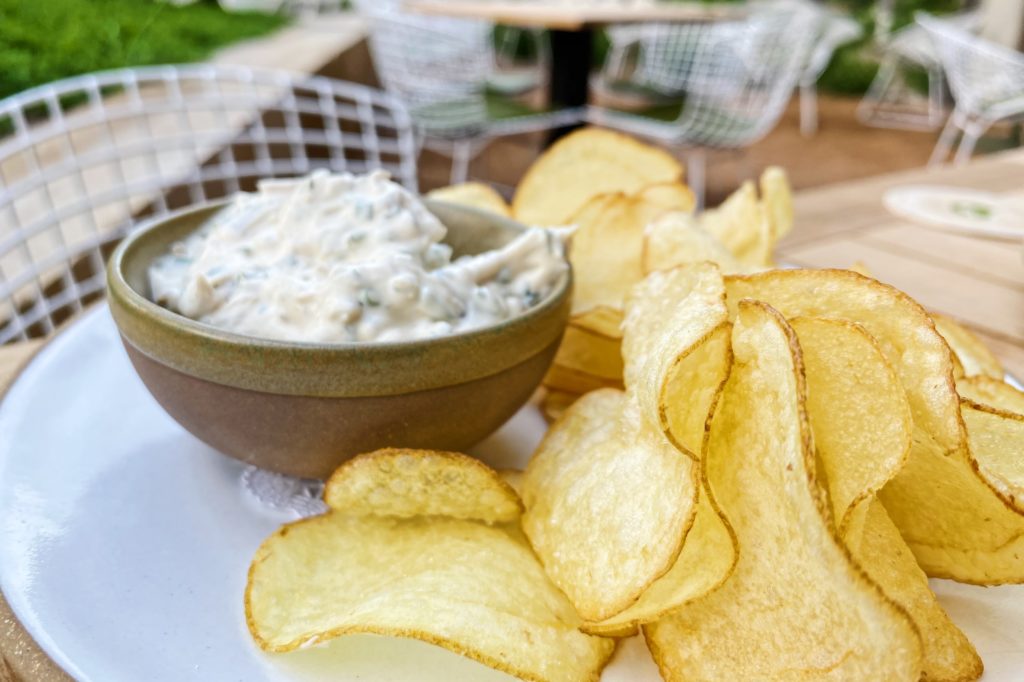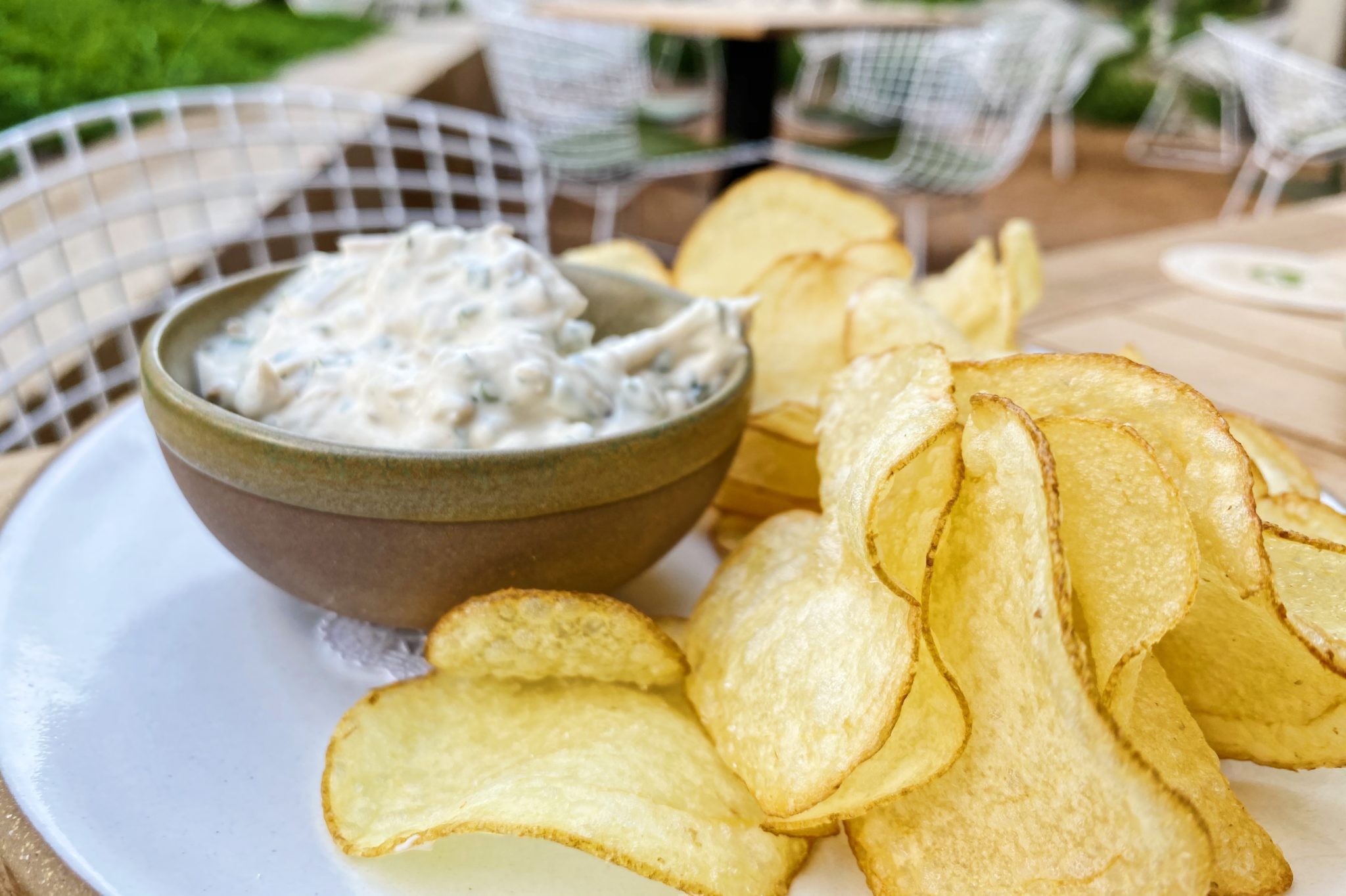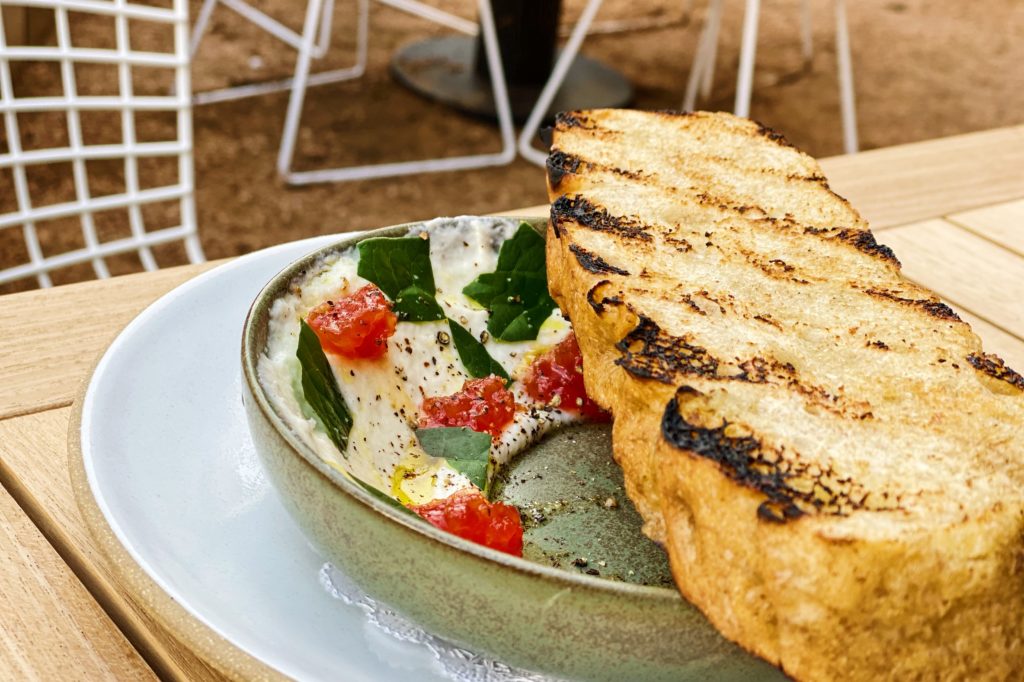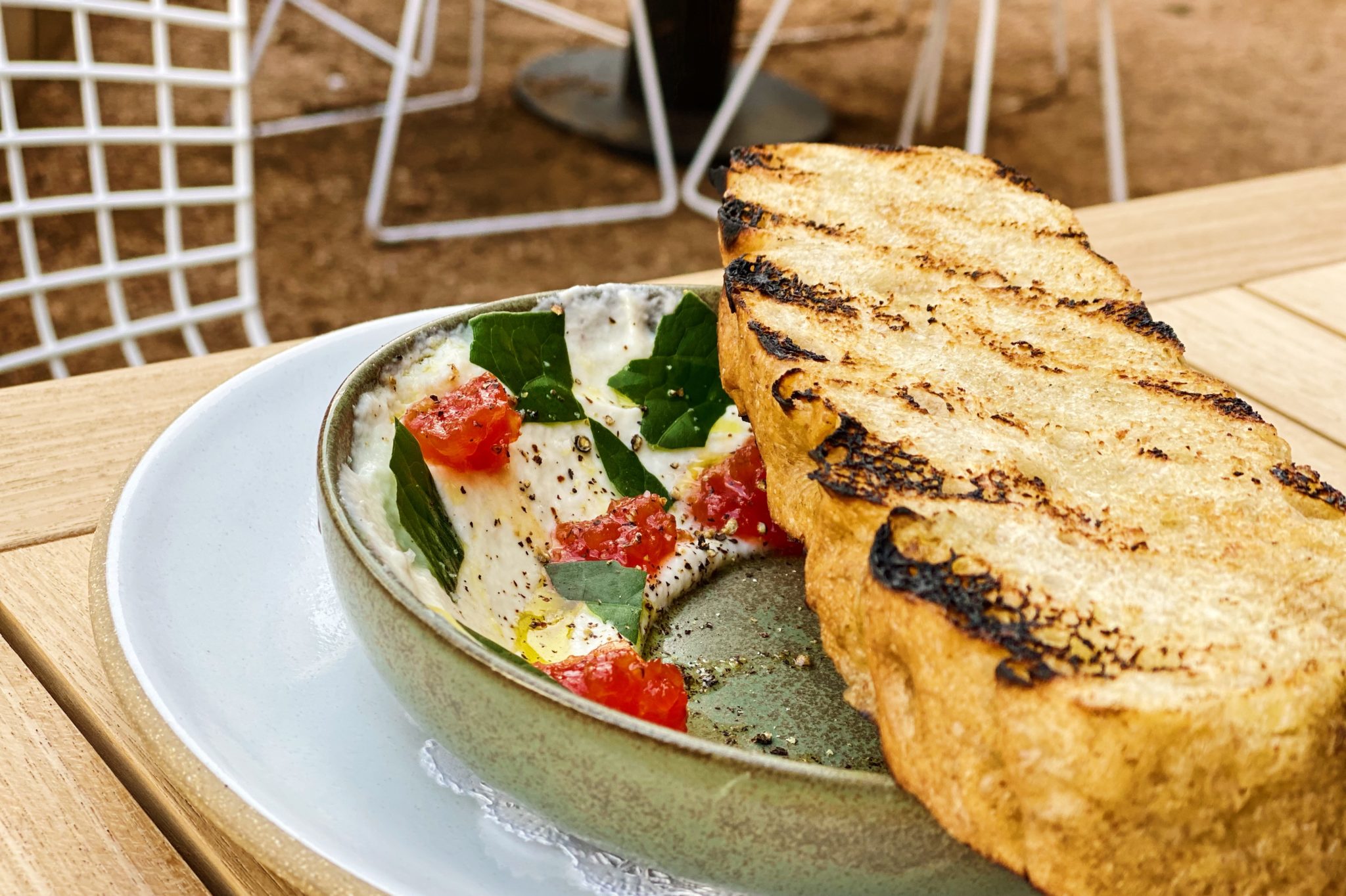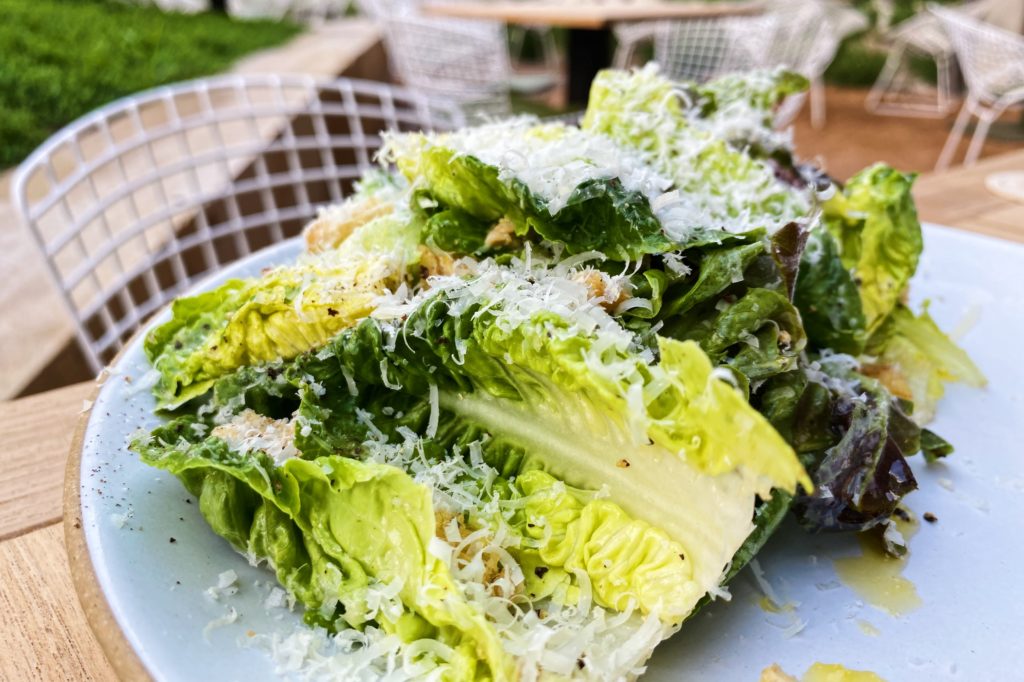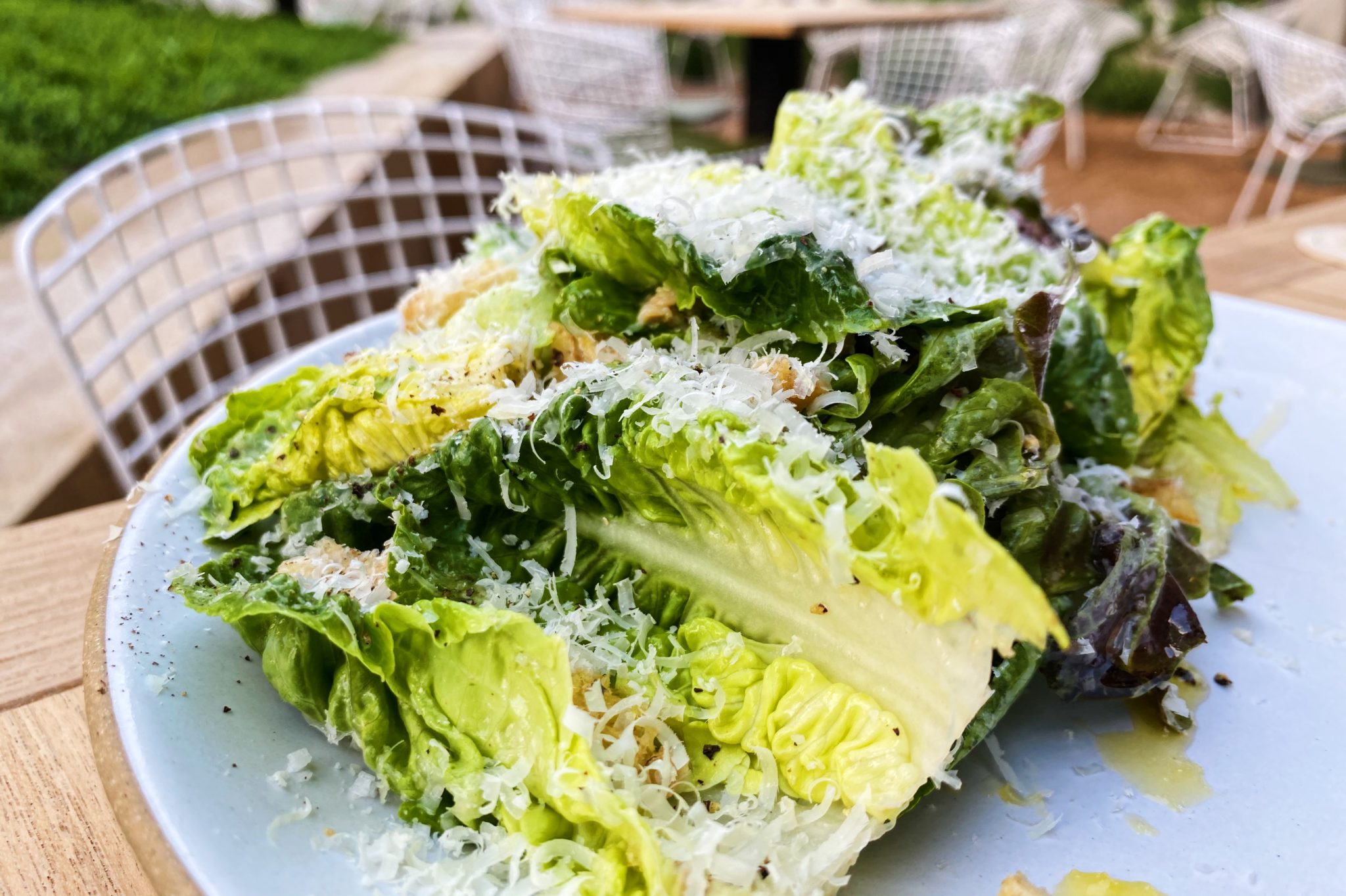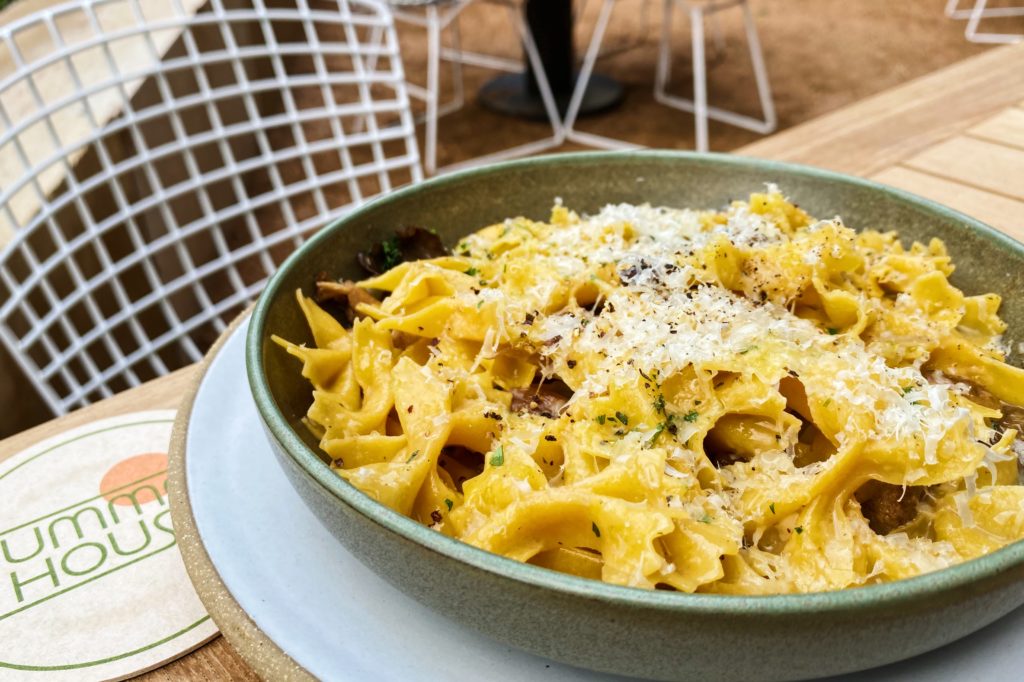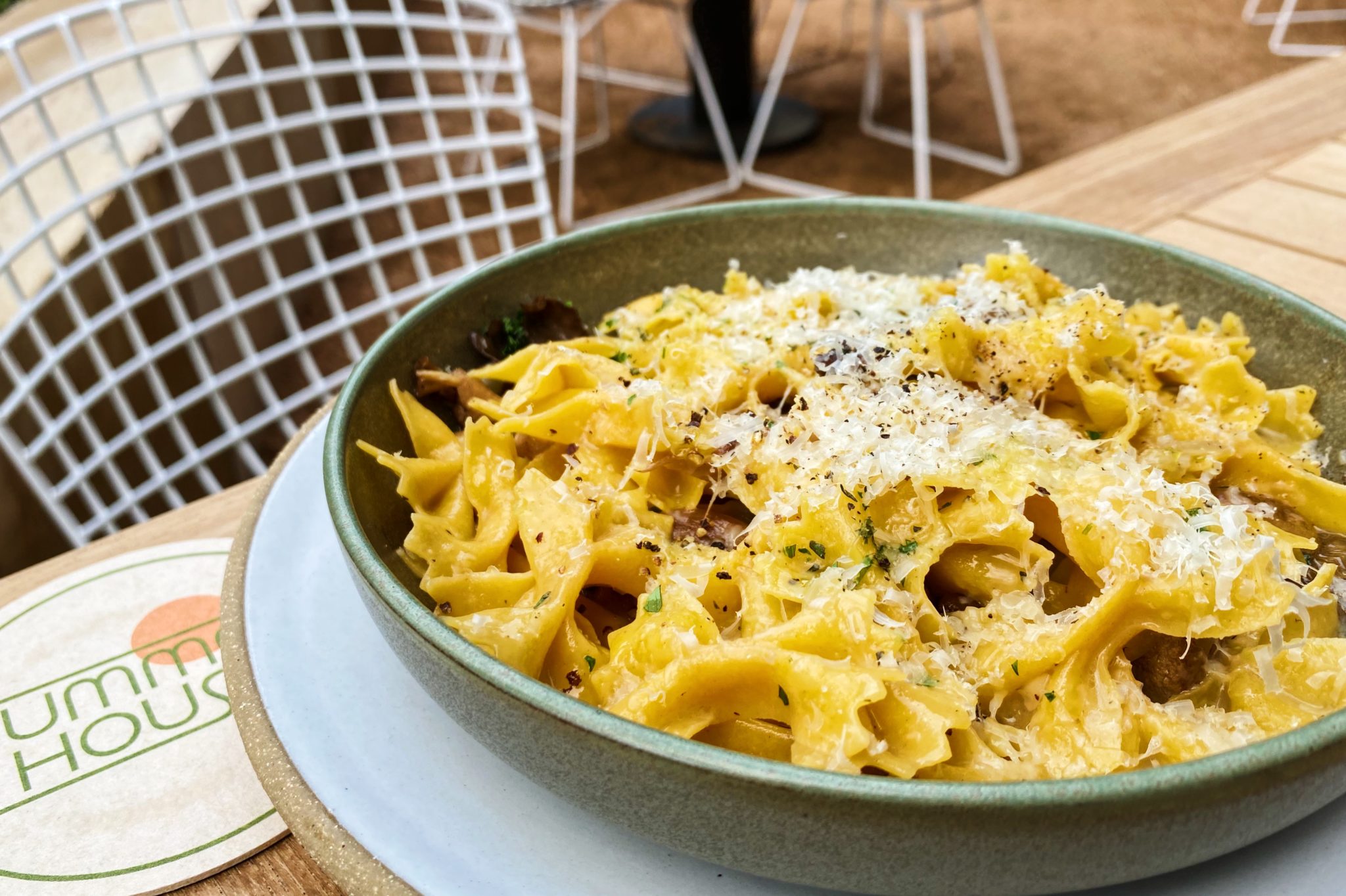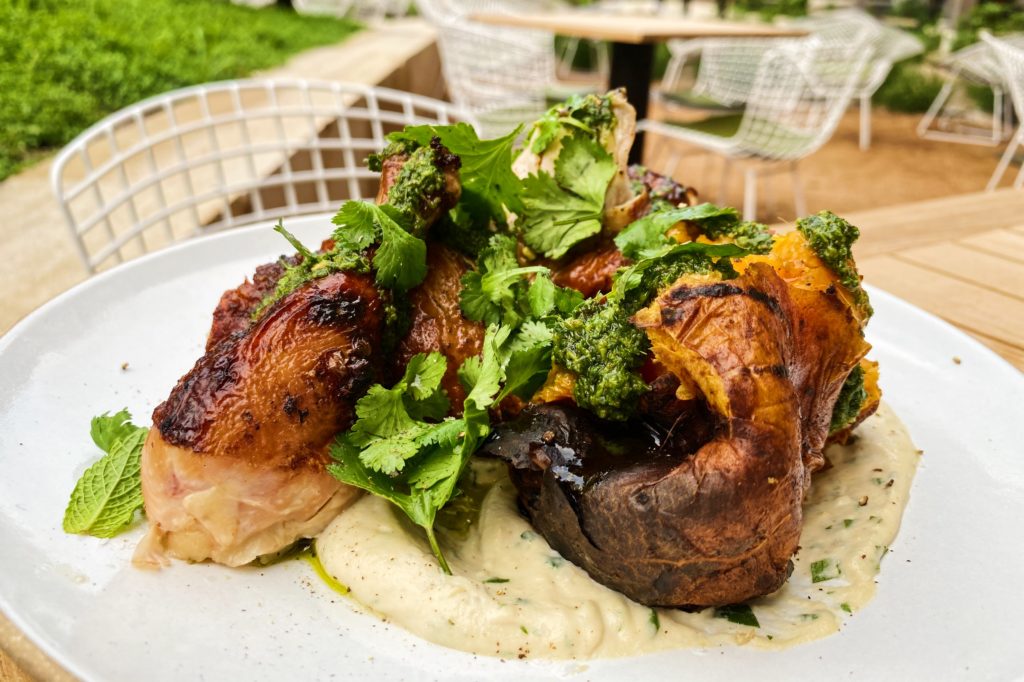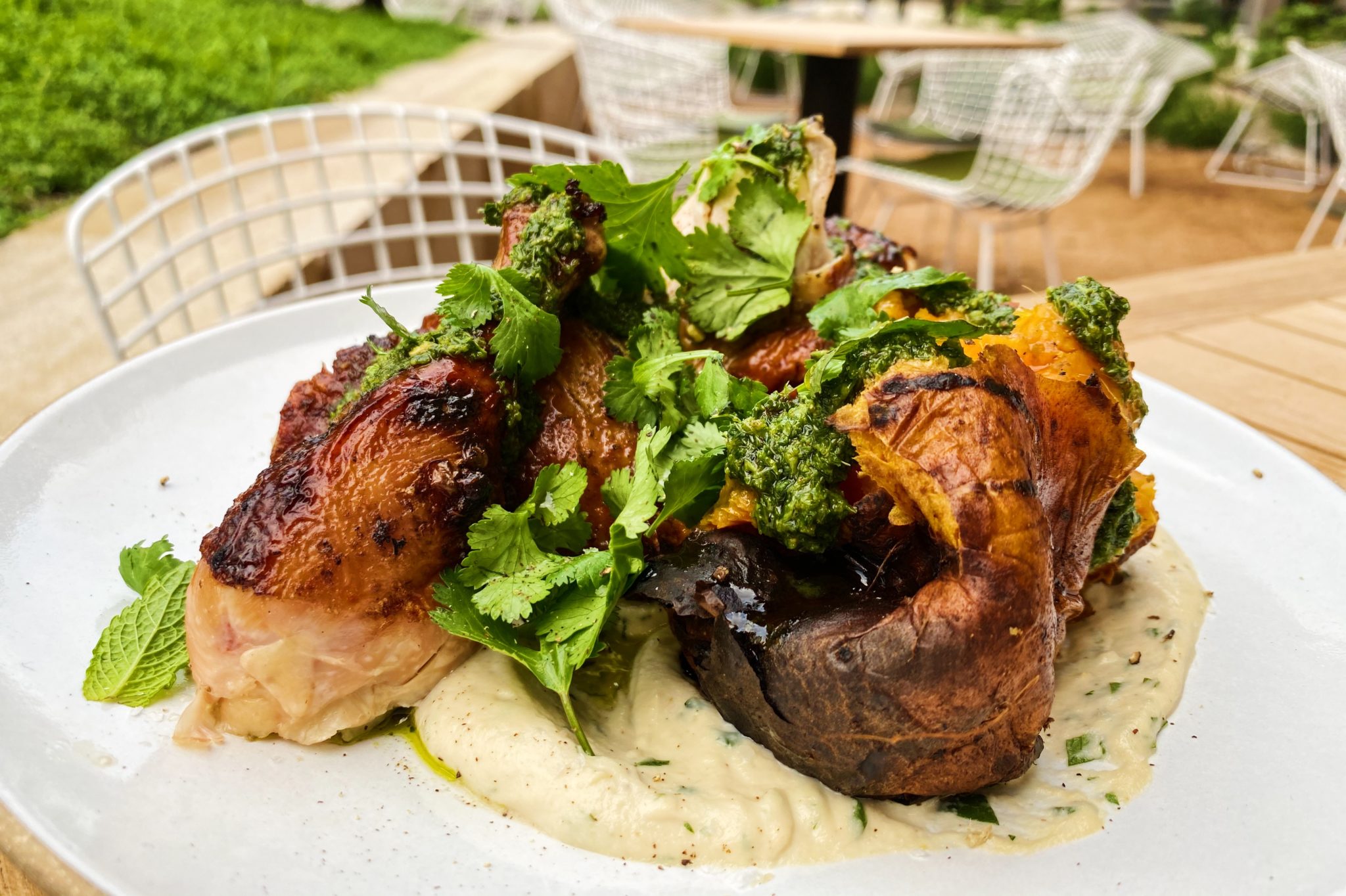 For breakfast, hubby ordered the breakfast sandwich, and I ordered the ricotta pancakes. I dream of those pancakes a lot. The fresh blueberry compote was the perfect mixture of sour and sweet and perfectly complemented my fluffy ricotta pancakes. Our coffees were good, and I am eager to go back for breakfast! PS – the servers were awesome. They were kind, helpful, attentive, and made both of our experiences enjoyable!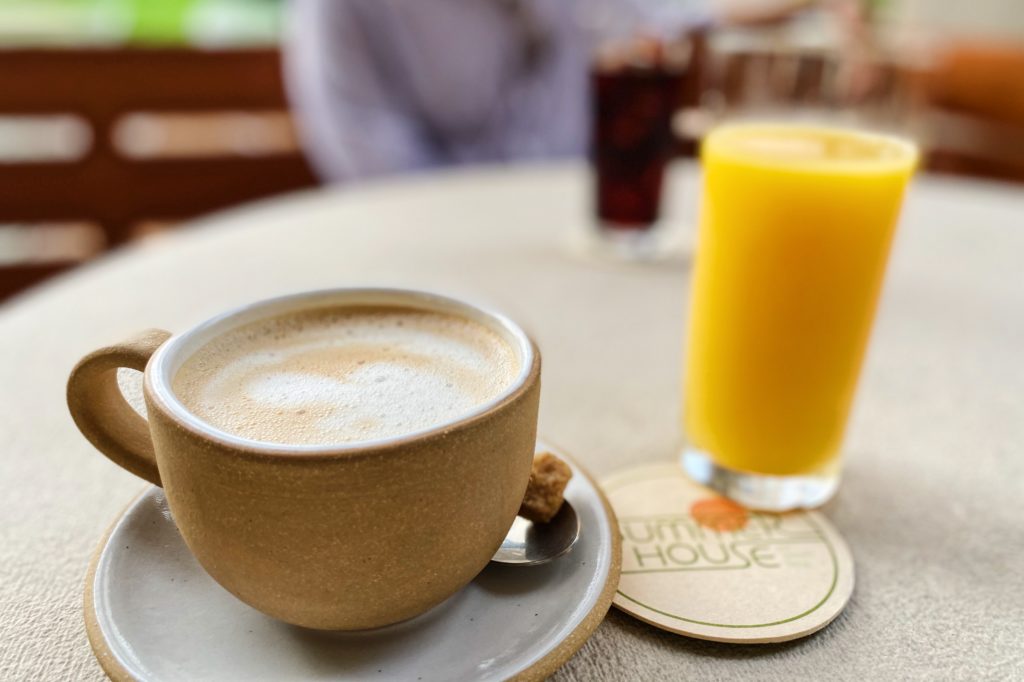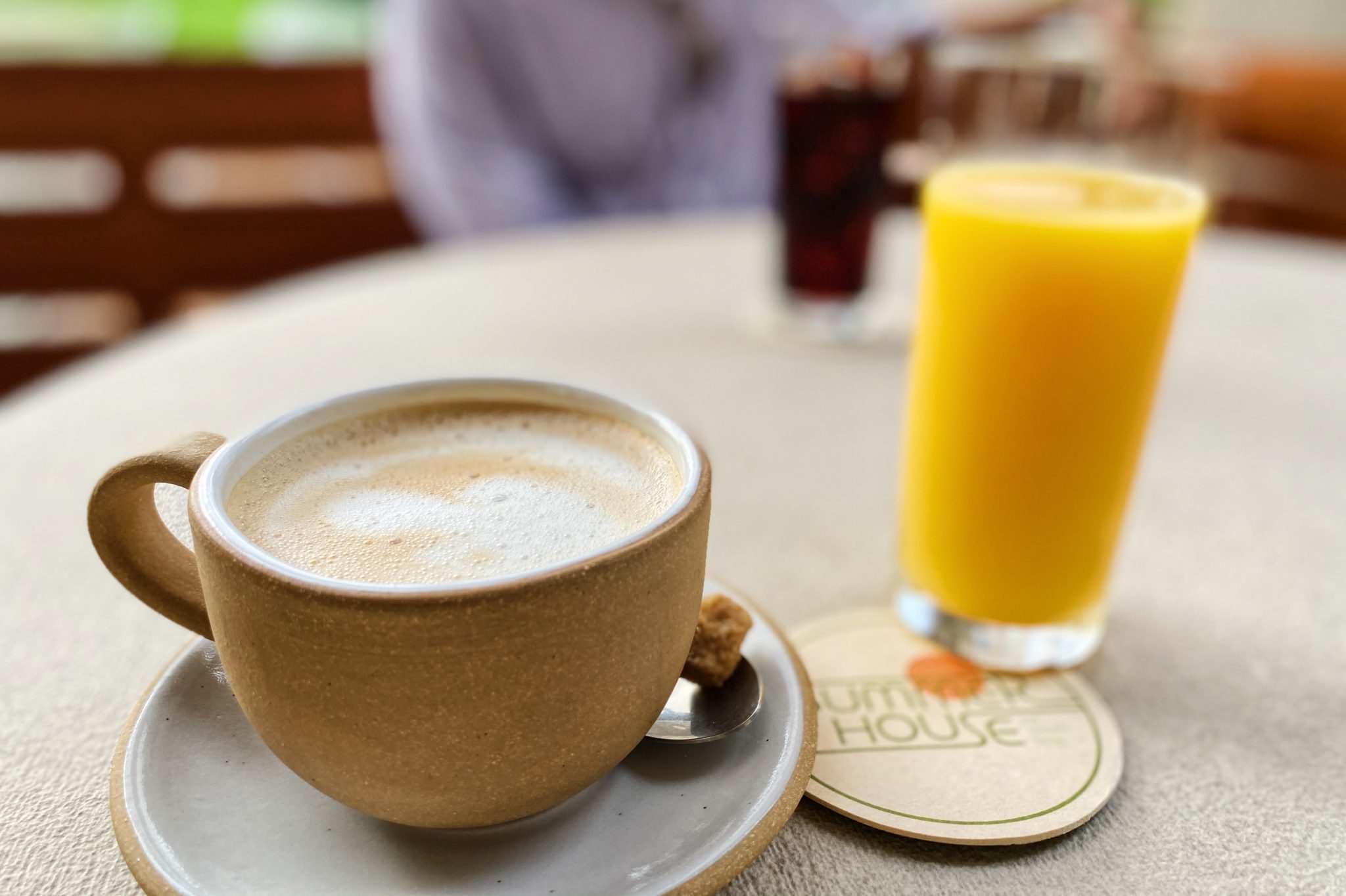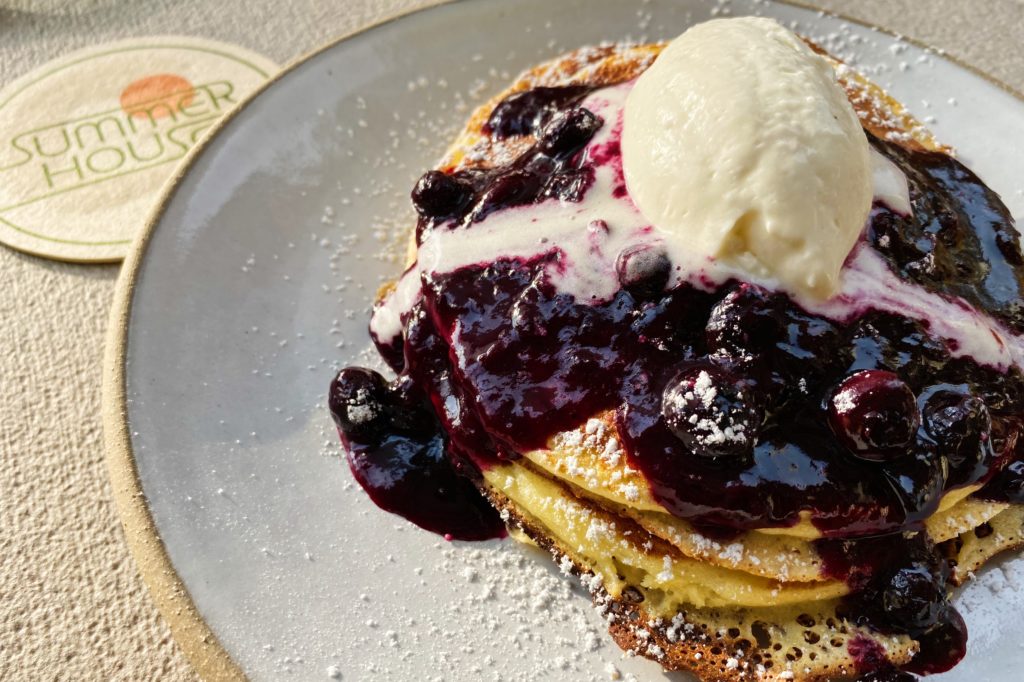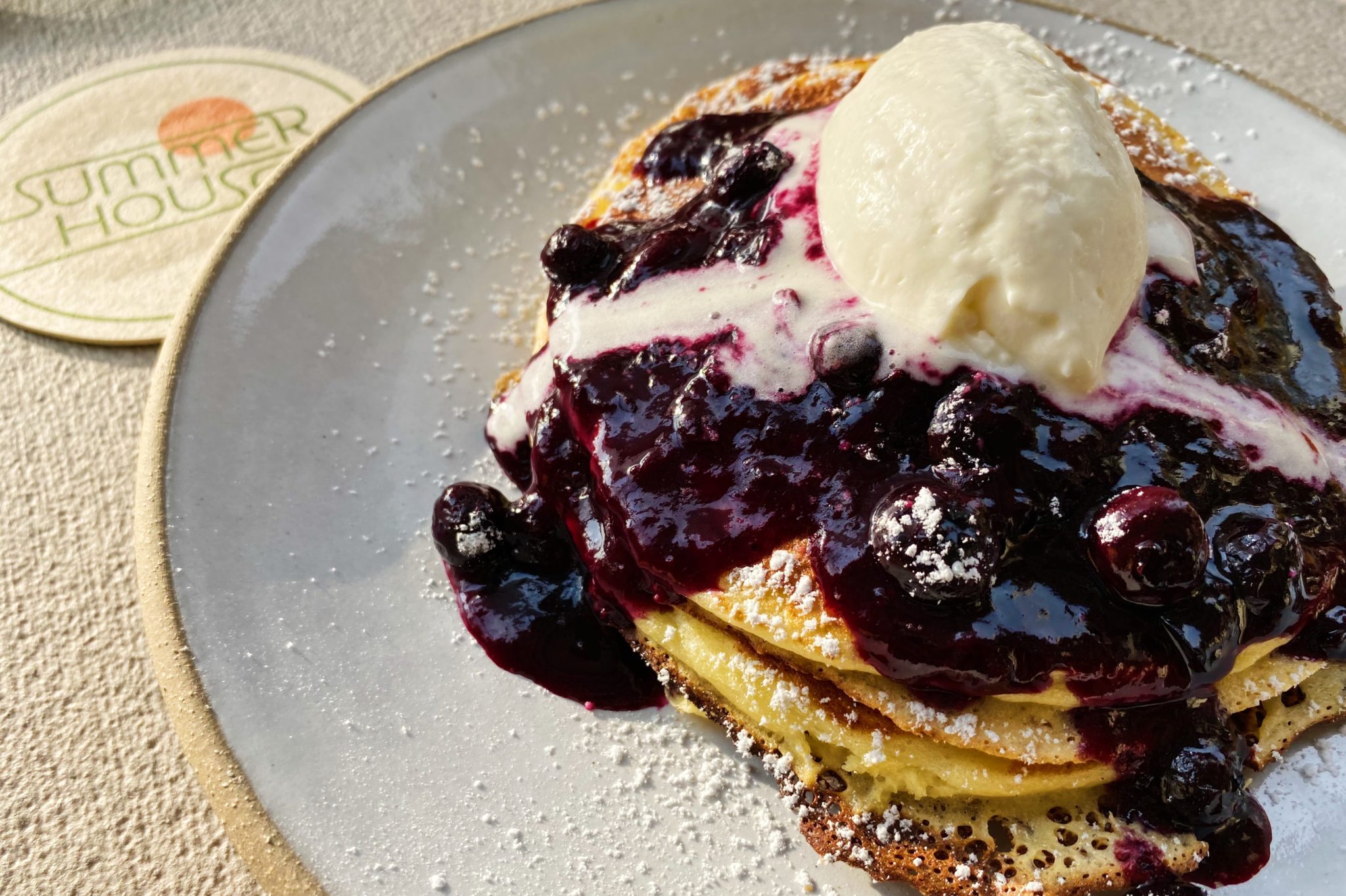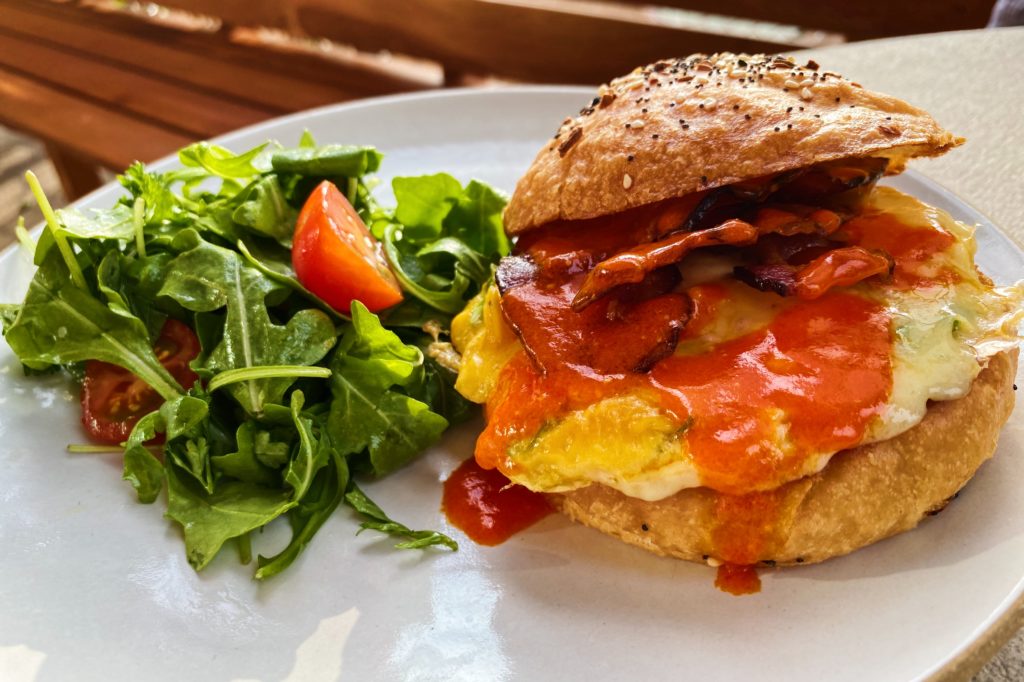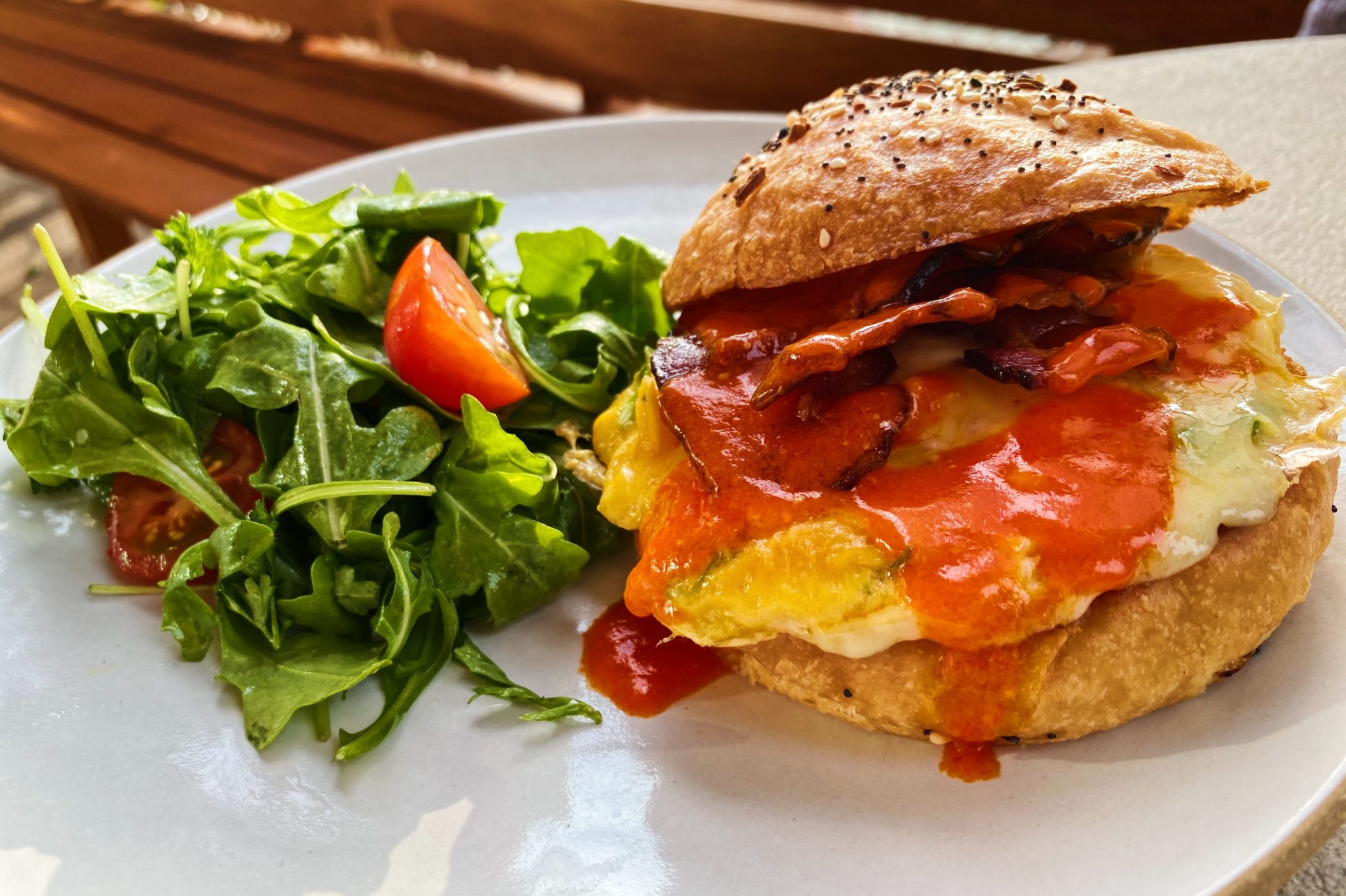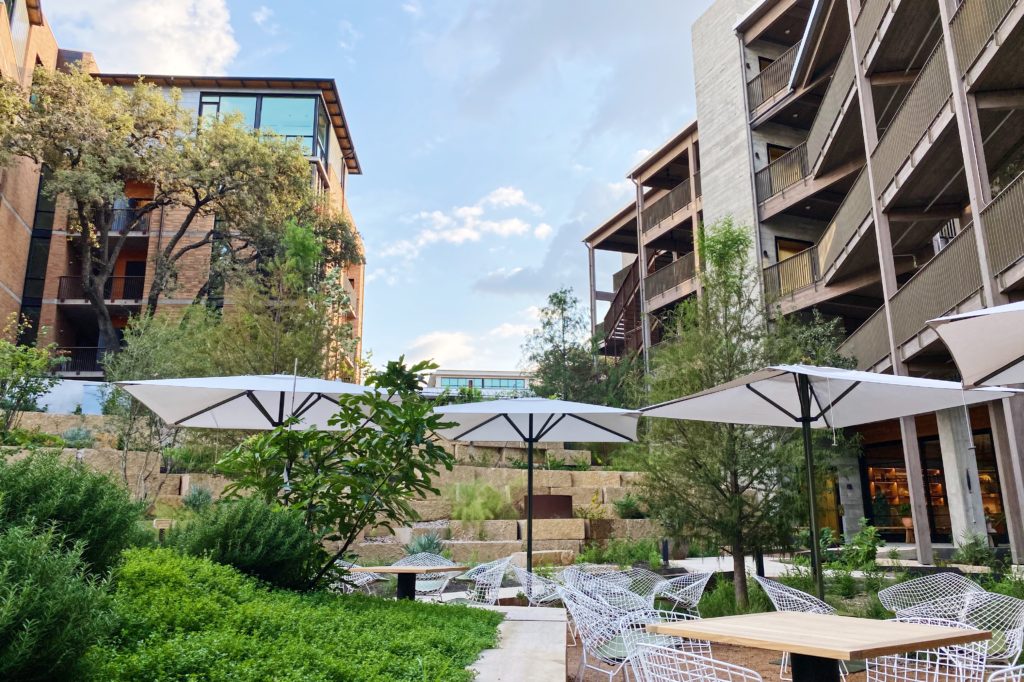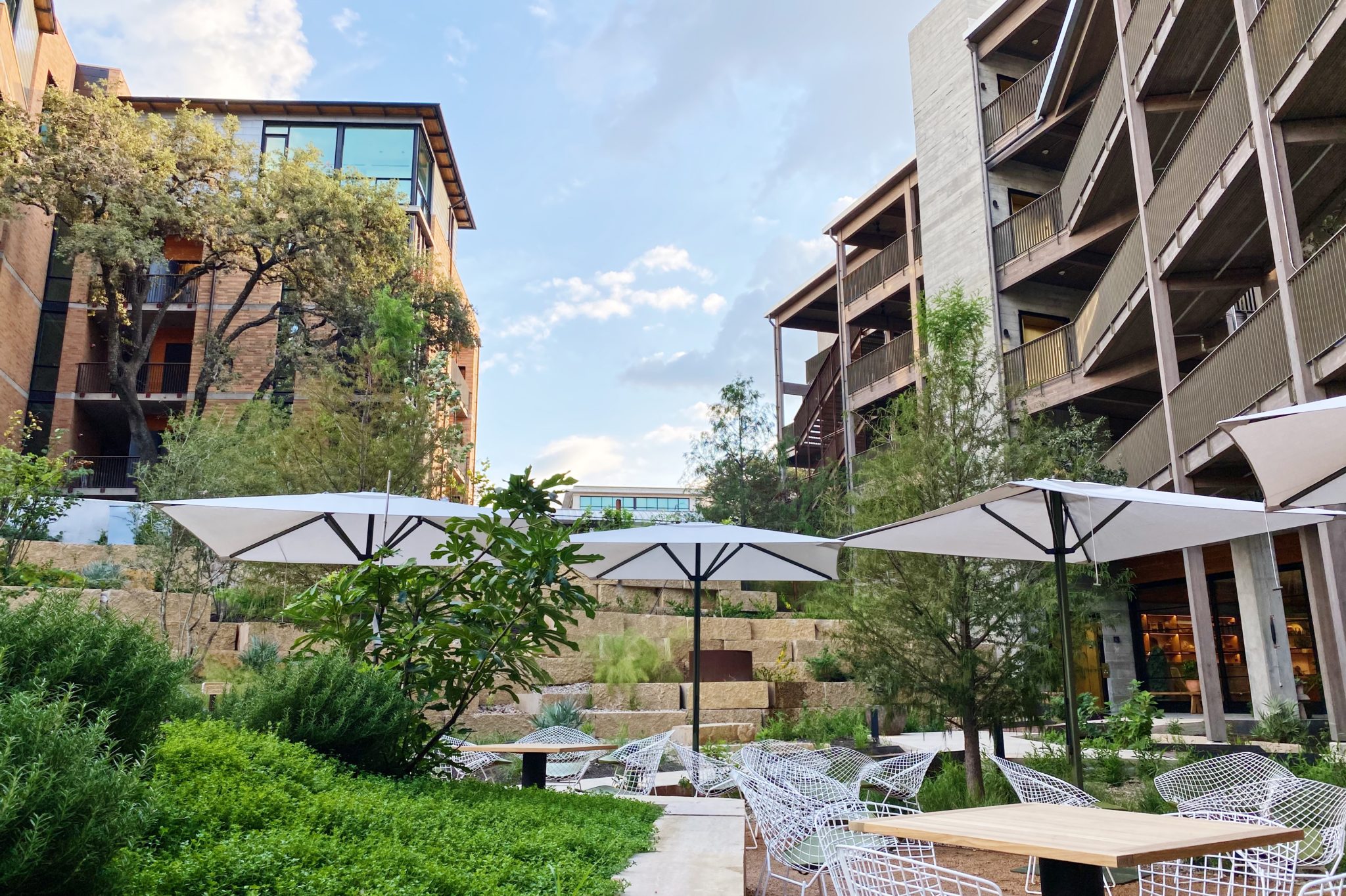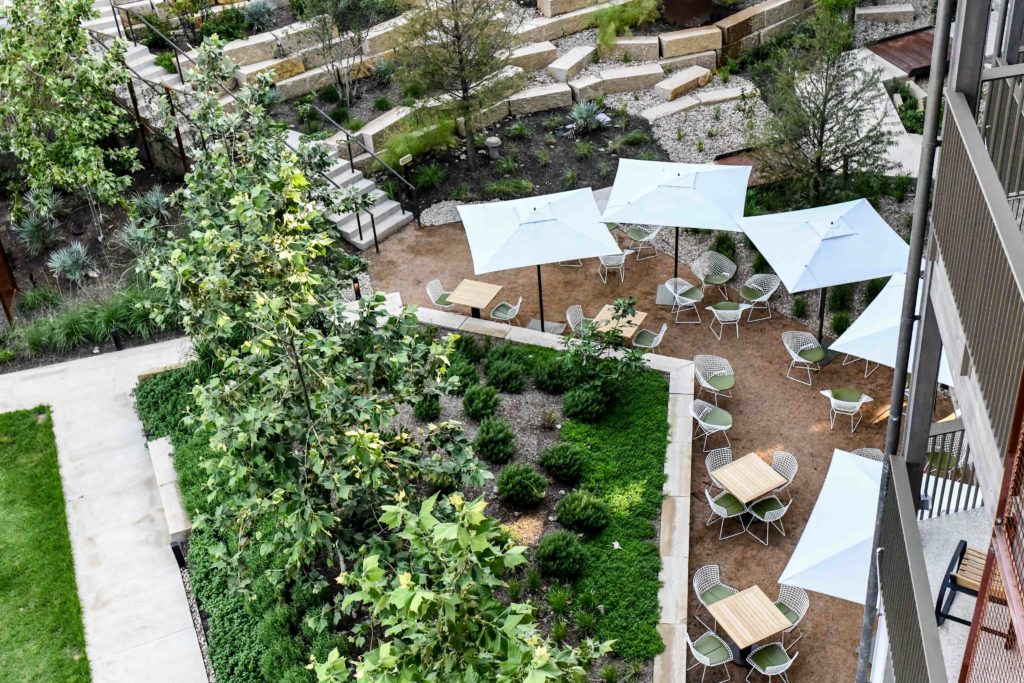 I am thankful this Austin hotel was taking precautions during this time of COVID! They had limited rooms available, masks required in public spaces, hand sanitizer, and seated us away from anyone else. If you are in Austin, take an Austin staycation at Hotel Magdalena! If you want to visit Austin, this is a great place to stay since you're right in the middle of all the fun! Road trips to Austin are the best anyways! You can see my safe road tripping measures post below. Make a reservation today and check out Hotel Magdalena on Instagram while you're at it!
Cheers,