This past winter, hubster and I took an eight-day trip to Costa Rica to enjoy all things PURA VIDA! We wanted to relax, refresh, and rejuvenate! Every day we worked out, swam, ate healthily, read out bibles, and just enjoyed each other's company. Sometimes we travel to expend energy, and sometimes we travel to restore energy. In this blog post, I share with you tips and tricks to make your trip to Costa Rica even better, regardless of which kind of vibe you are going for!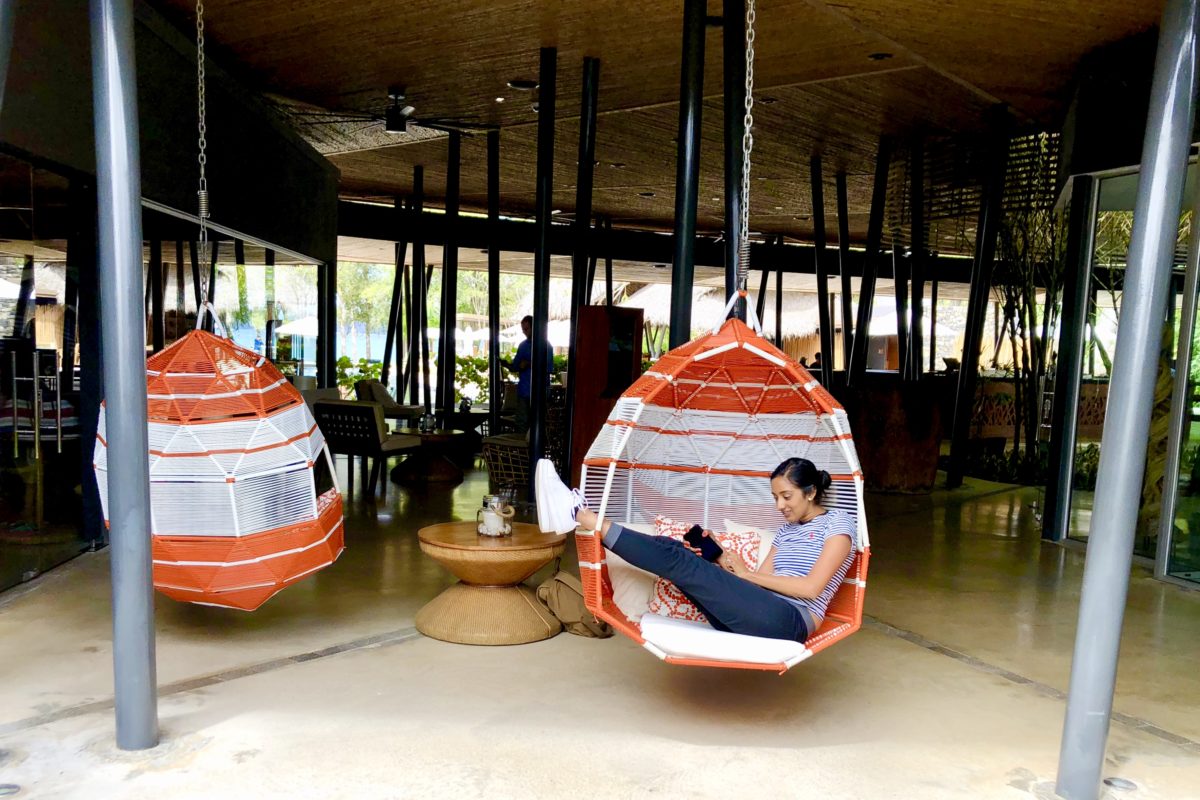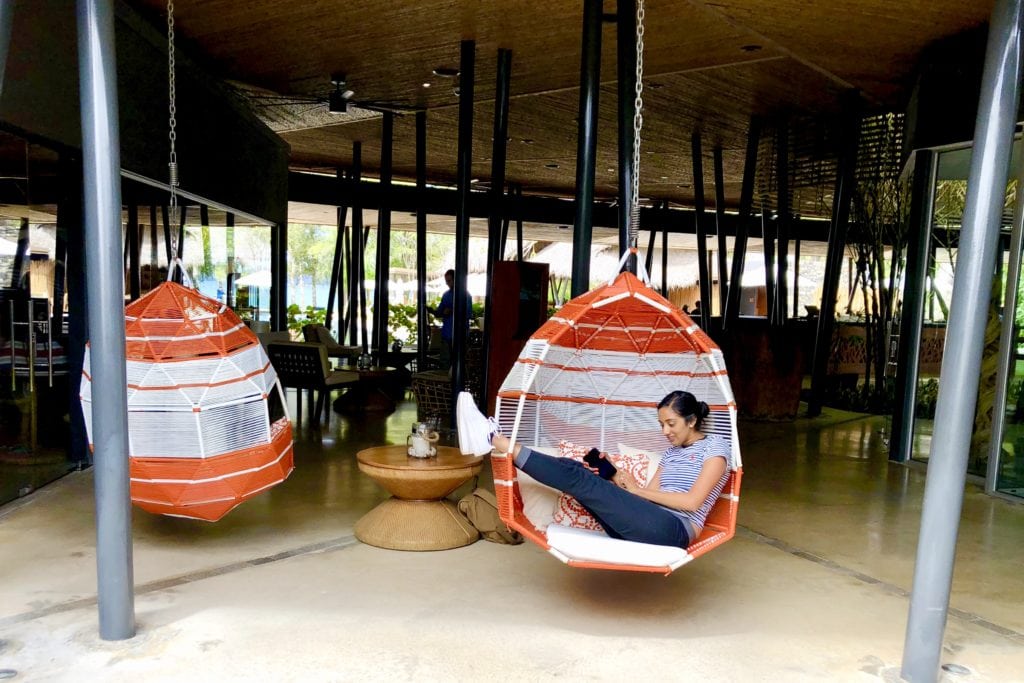 WHEN TO VISIT COSTA RICA
We visited Costa Rica in January. It was blazing hot but a welcome change from the cold winter temperatures of Texas. The least expensive time to visit Costa Rica is during the rainy season, (middle of May to the beginning of December). Rainy season can be tricky because you are gambling with clear skies. Some days it might rain non-stop, and some days you might have light showers in the early morning. If you're looking to visit on a budget, I recommend going during the rainy season and staying on higher ground! Also, pack clothes that you can change often, and tons of mosquito spray!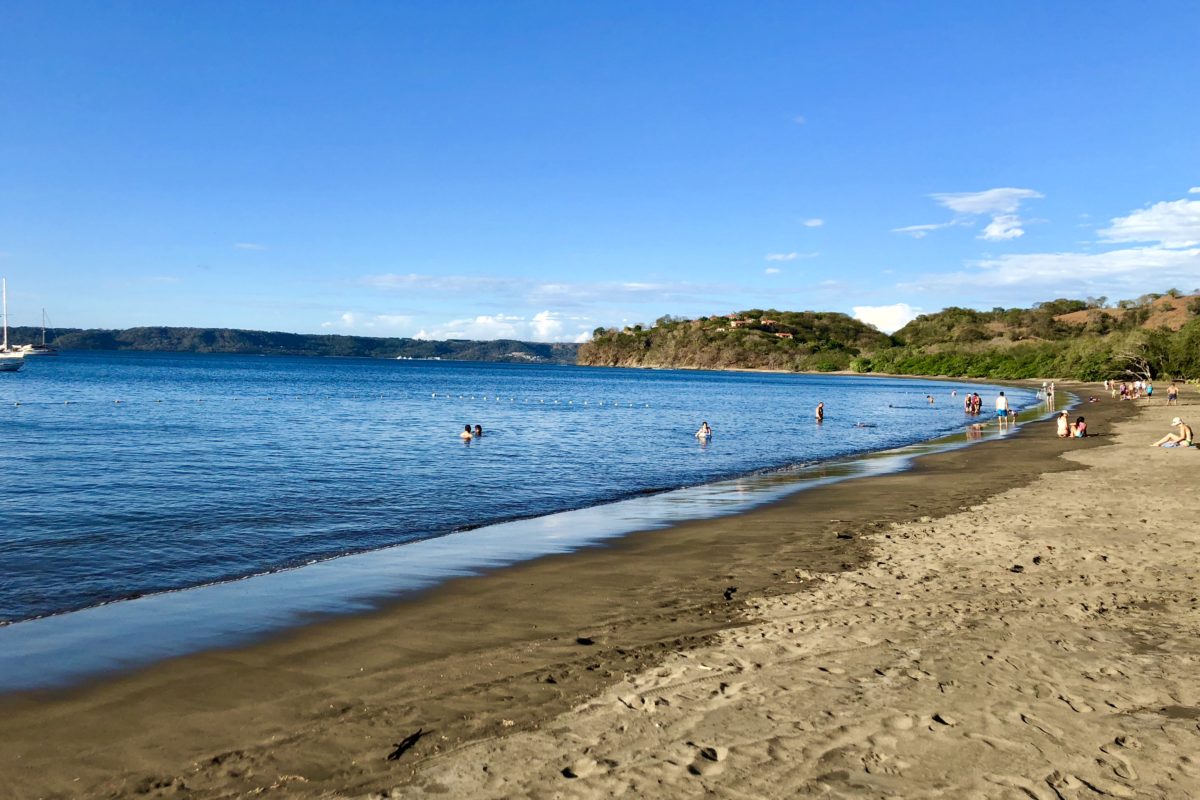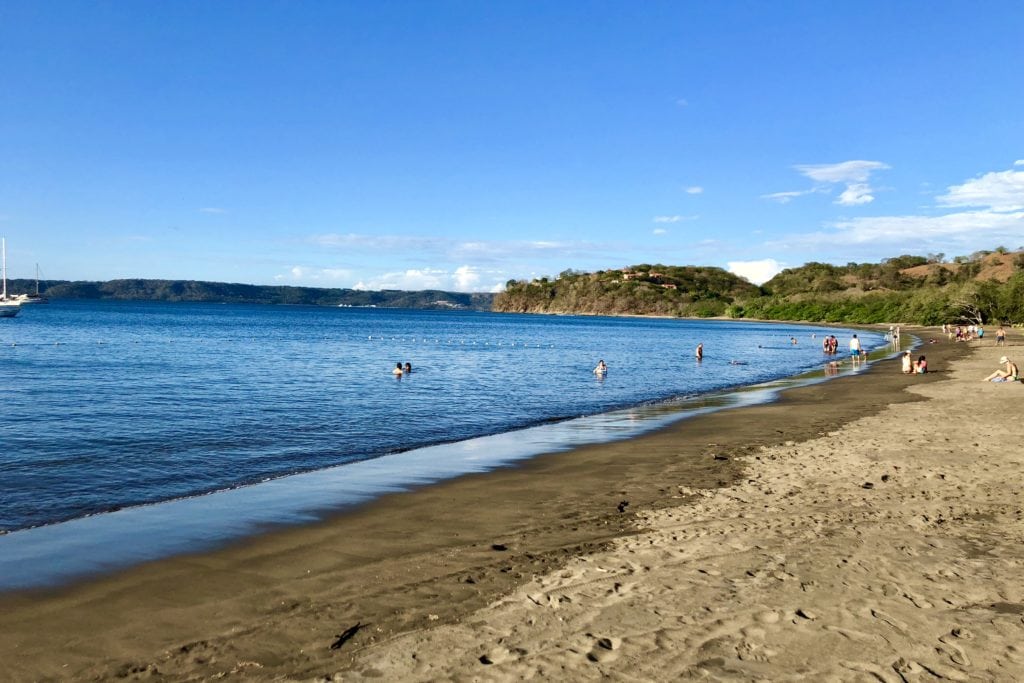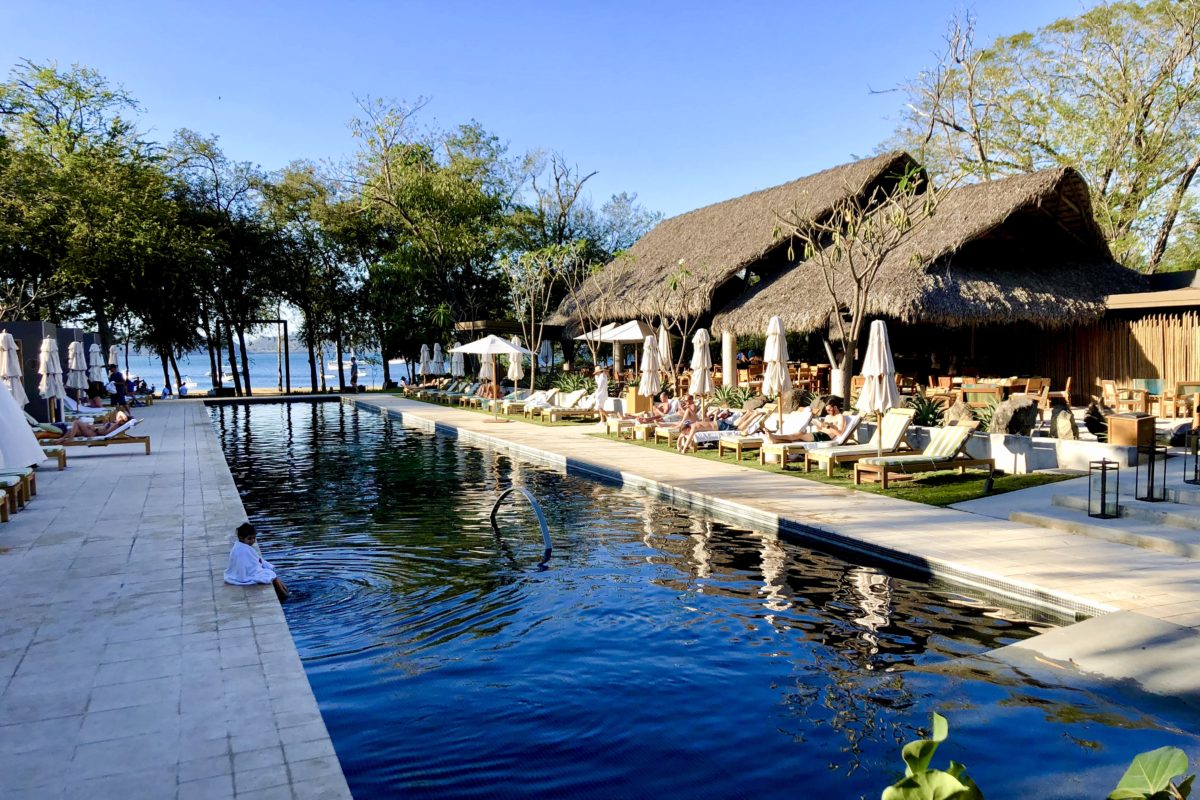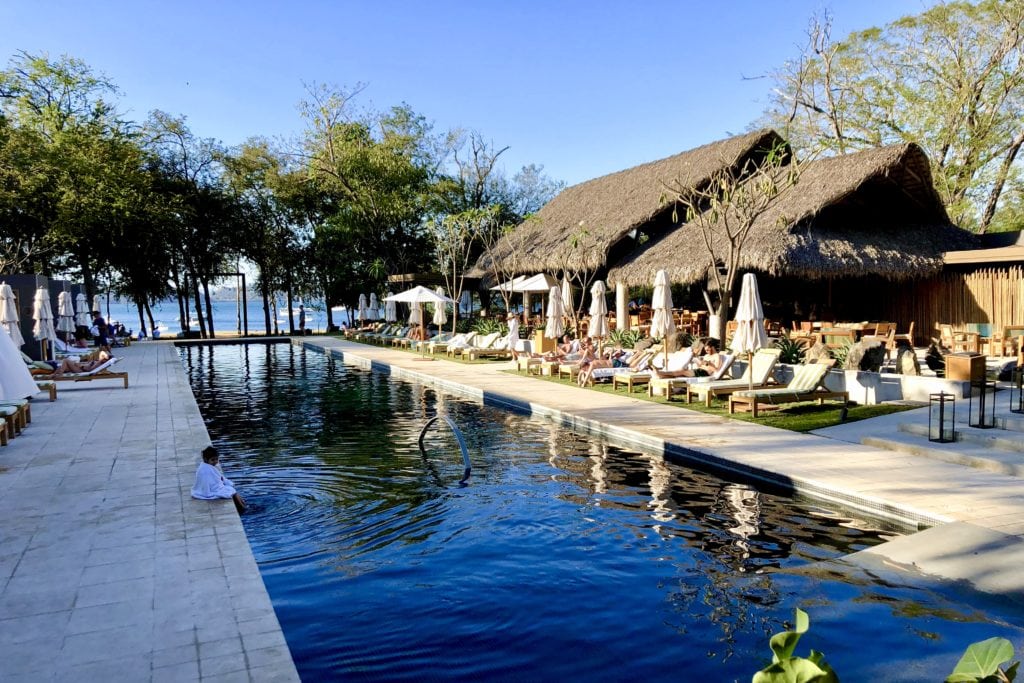 WHAT TO PACK FOR COSTA RICA
Like I mentioned above, its important to pack multiple thin layers. Even if it's super hot outside, you'll want to change out of whatever you are wearing after a few hours. Ain't nobody a fan of back sweat am I right?! I also packed a few long sleeves under-armour type tops for mosquito bite protection and to stay cool on hikes. Here's the list I packed for seven nights:
tennis shoes, flipflops, heels
seven dresses
two pairs of lightweight cotton trousers
one lightweight cotton scarf
two bathing suits
seven pairs of shorts
seven tshirts/tops
two sets of pajamas
two dryfit long sleeves tops
swimsuit coverup
baseball hat and floppy hat
backpack and clutch
five pairs of socks
ten pairs of underwear/bras
headbands and hair ties
five pairs of earrings and simple necklaces
makeup and toiletries
camera, laptop, chargers
bible, journal, board games (Qwixx), and pens
This list might be more than you are packing for, but remember I stayed for eight days!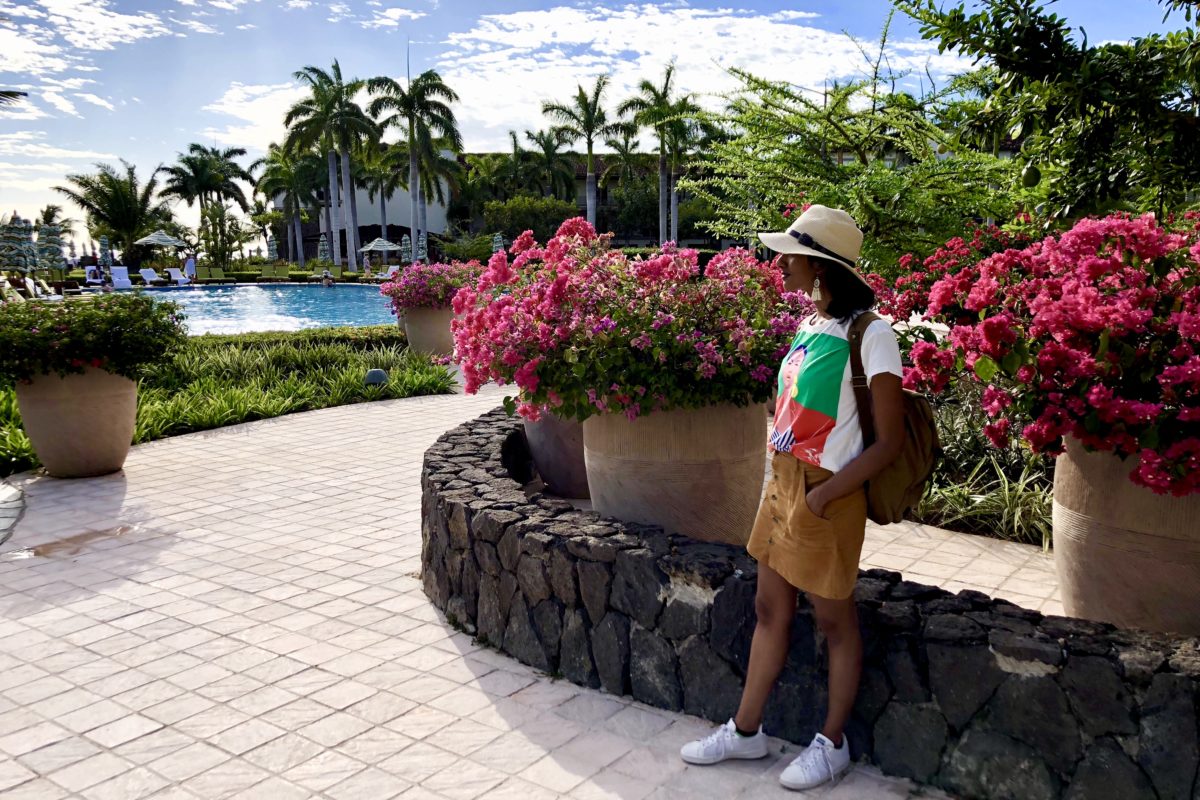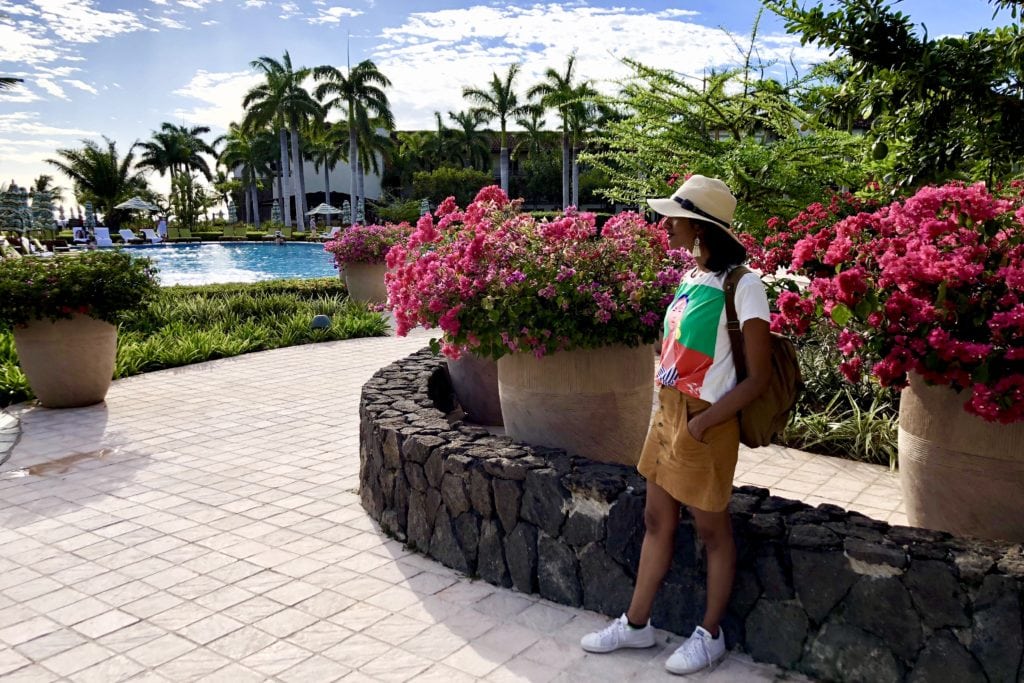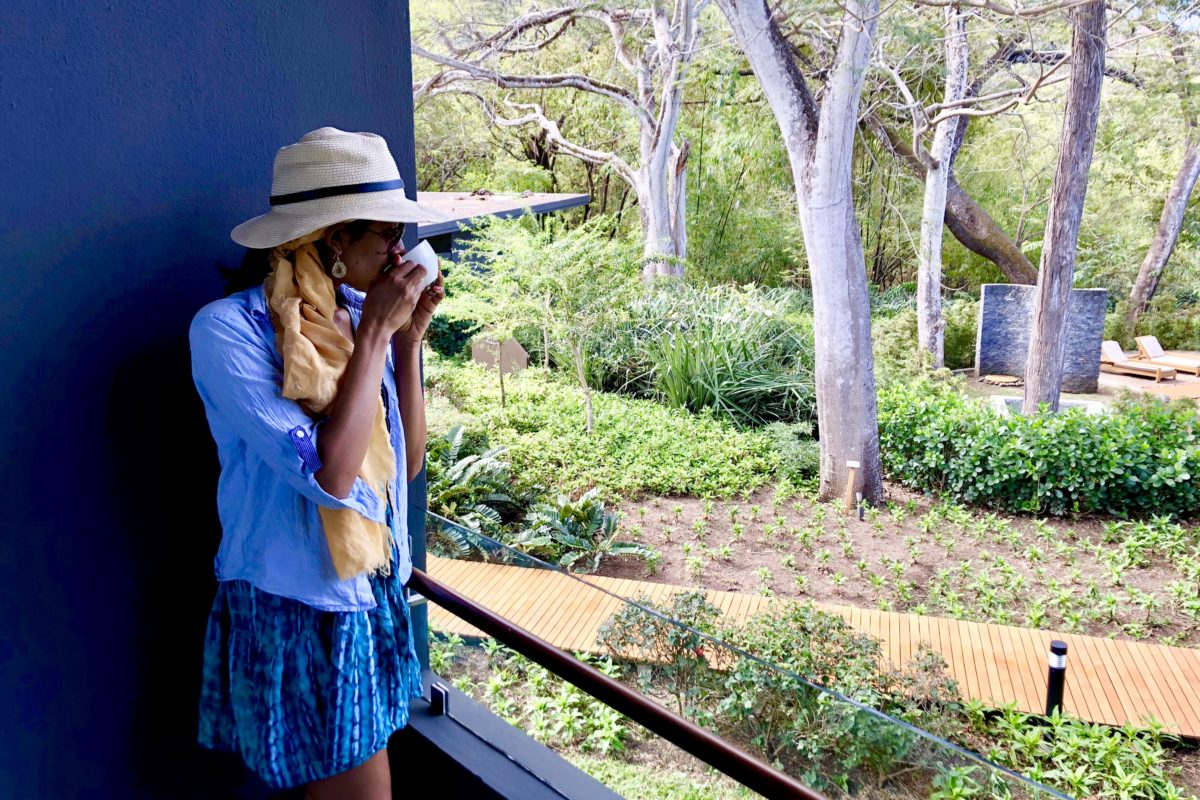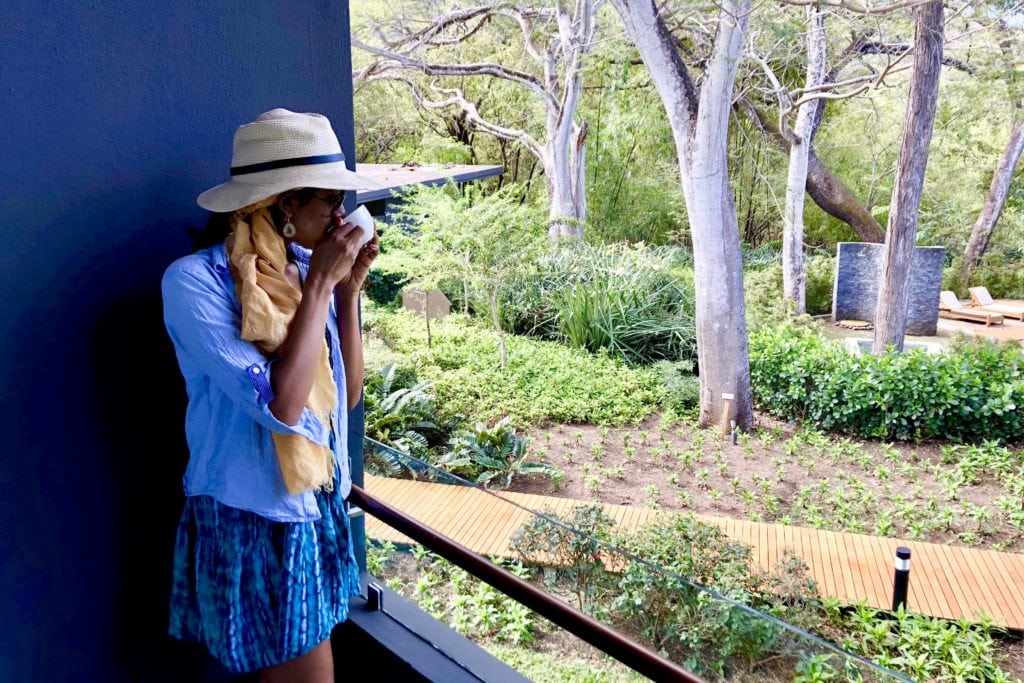 WHAT TO DO IN COSTA RICA
I recommend renting a car for sure! We rented ours from Sixt. It helped us go to Walmart and stock up on water/mosquito spray/snacks. We also were able to skip out on expensive tours and create our own agenda! Also, if you do want to go on a tour and it's a more local one, always ask for a discount. You never know until you try! We knew we wanted to enjoy the beach, hike the rainforests, walk around the local towns, eat at one or two excellent restaurants, do a little shopping, get drinks on the town, and just rest! Create whatever agenda fits your group best and go for it! But keep in mind, there is always going to be a tourist tax on services so if you want to save some money, rent a car and do your research before you go!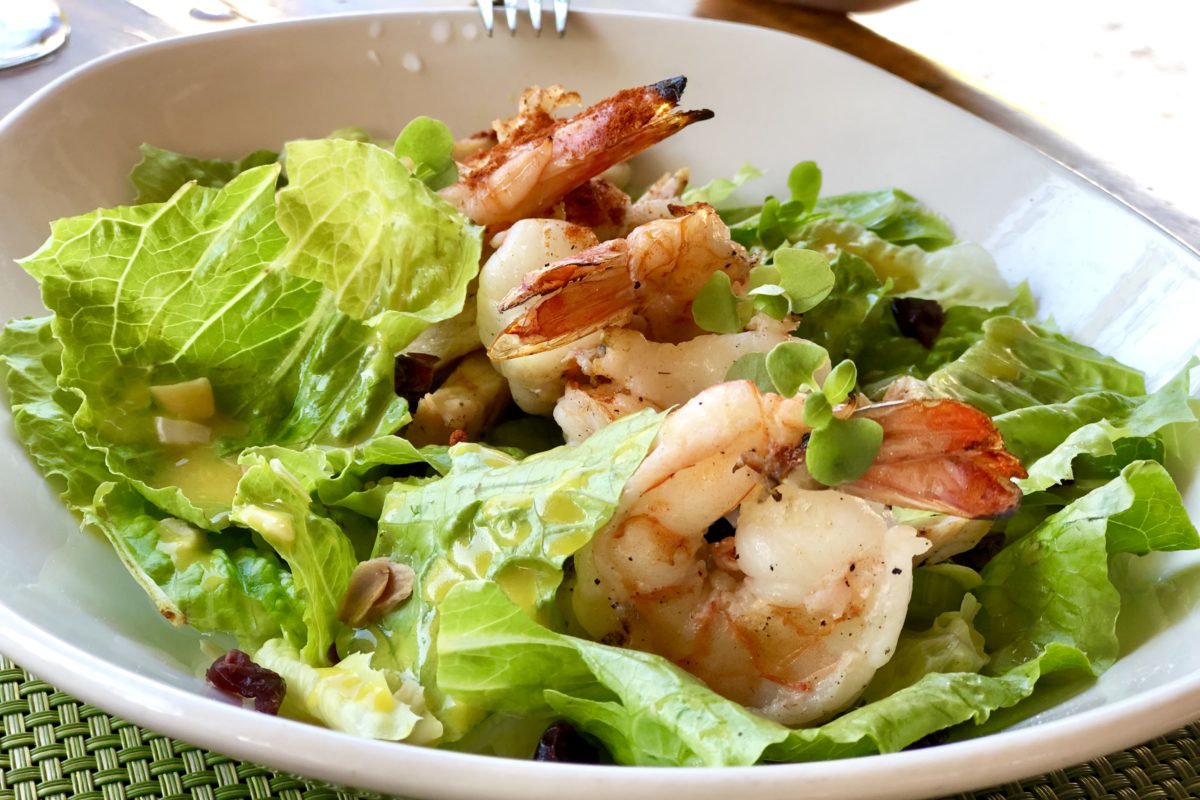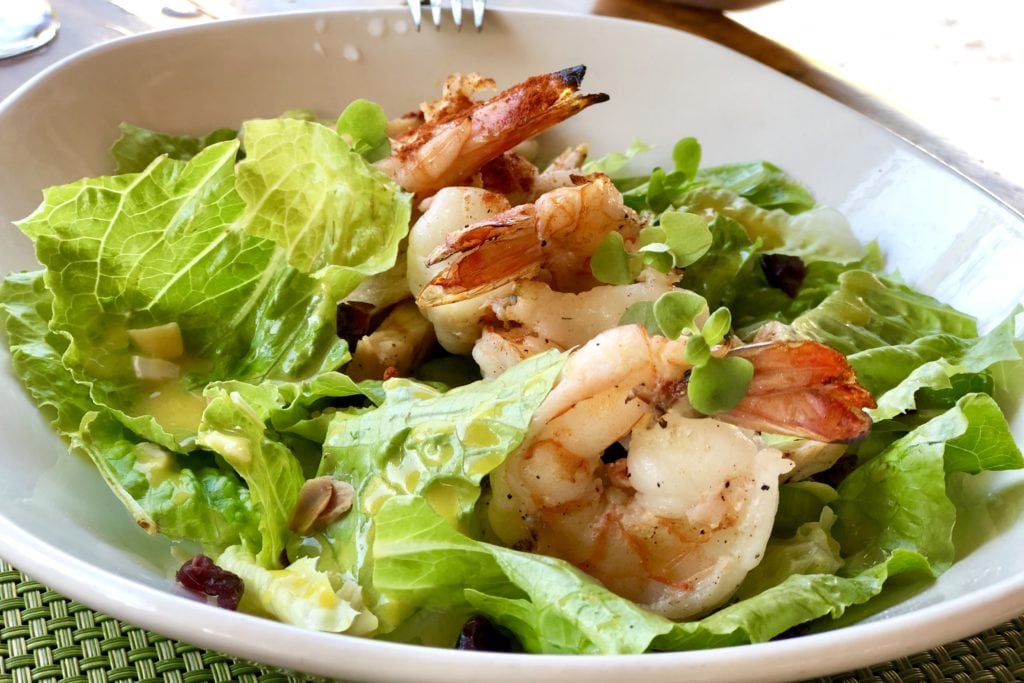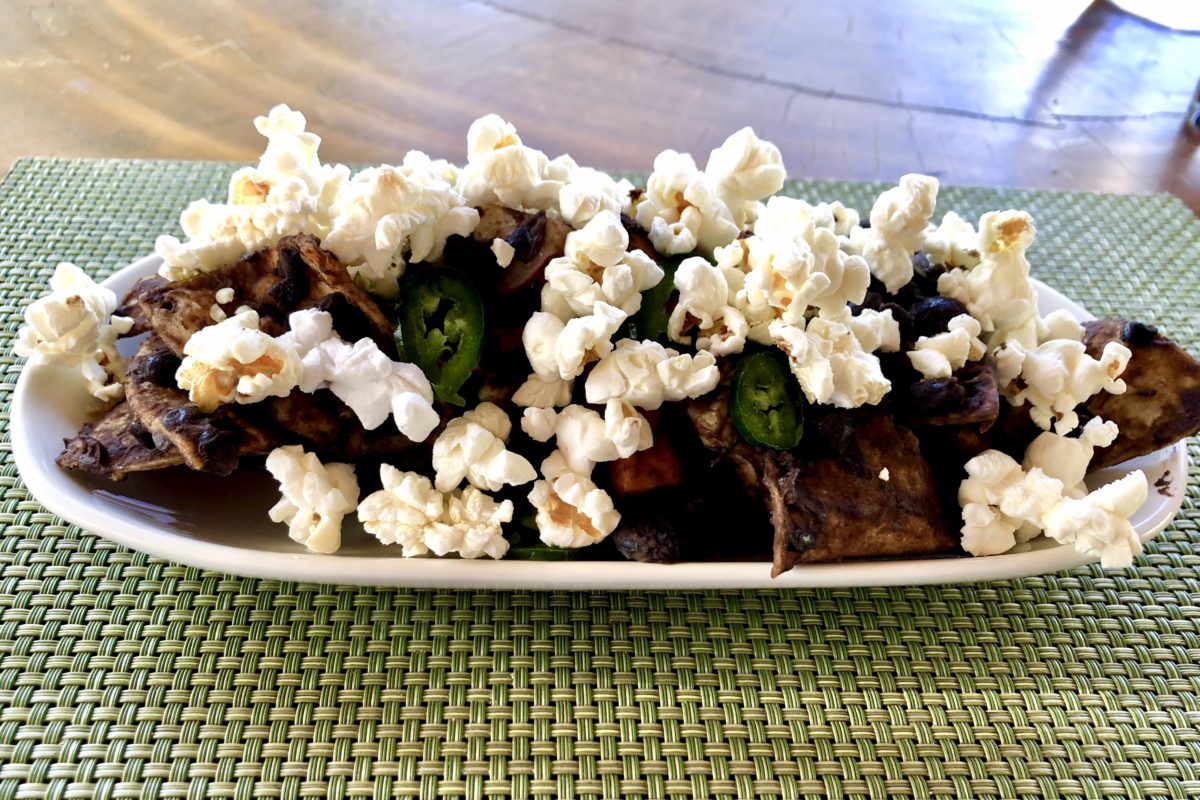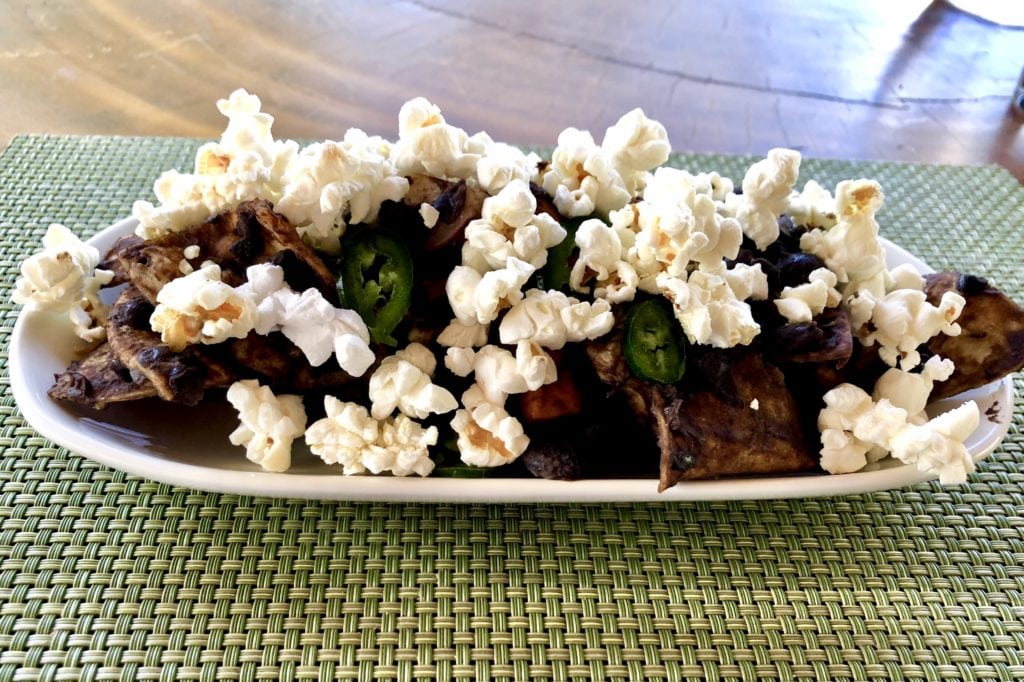 IN MY BACKPACK
Everywhere I went, I carried two bottles of water, my camera, a charger, Chapstick, change of clothes, journal, some cash, sunscreen, mosquito spray, hair ties, feminine products, snacks, and my flip-flops. Keep these staples in your bag because regardless of where you are in Costa Rica, the weather can change in an instant!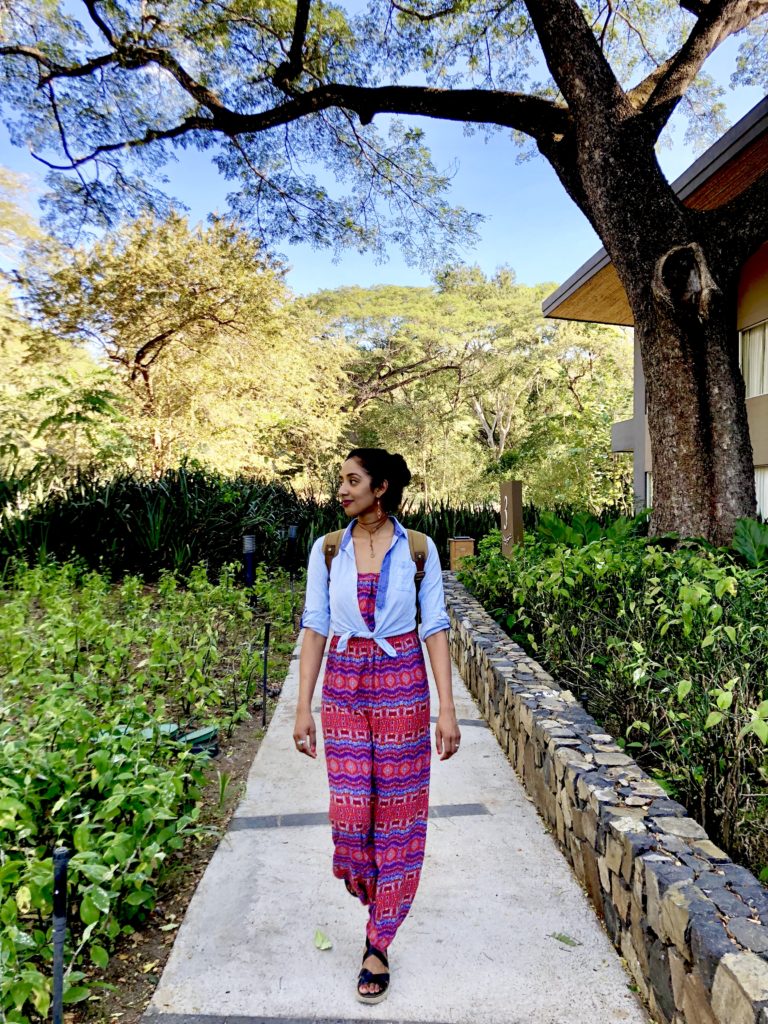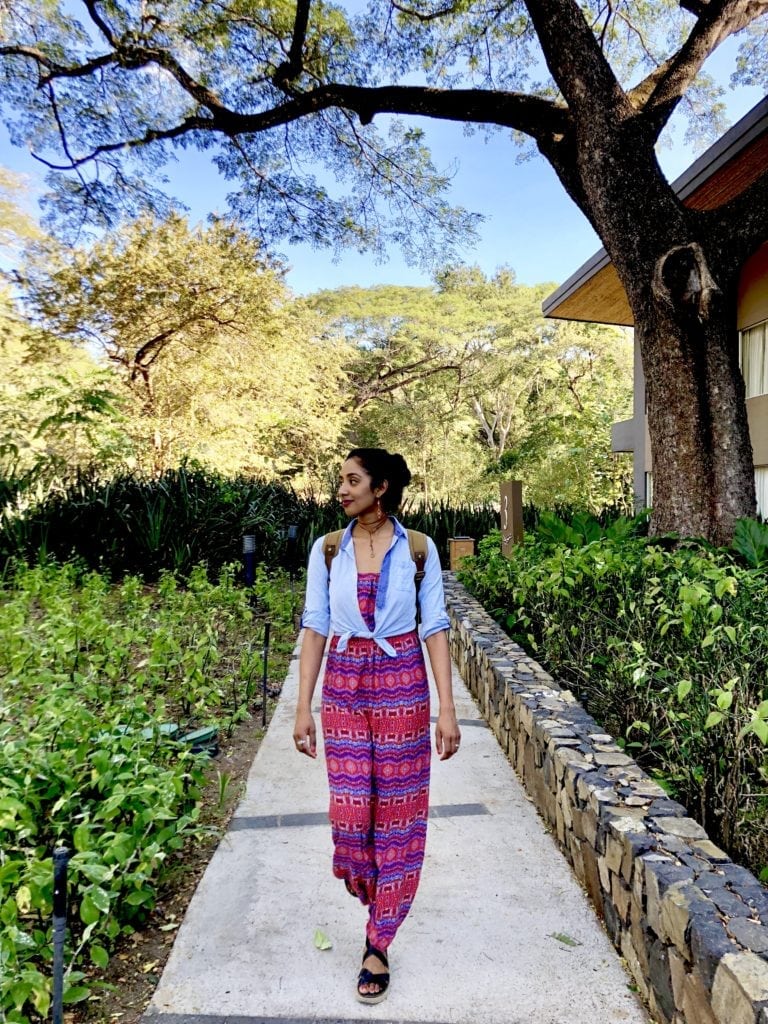 I hope you have a great time on your trip to Costa Rica. I hope you get the chance to shout PURA VIDA while drinking guaro, their national drink. One thing my husband and I did was spend less on food outside so that we could tip well everywhere we went. All the people we met were so hardworking that I just felt like it was my duty as a tourist to show them how thankful we were for their hospitality. If you're going over there, please don't be a rowdy, irritating tourist. Tip well, be kind, Pura Vida!