Finding the right summer fashion staples for your wardrobe is as rewarding as cold lemonade on a hot summer day. Have you checked out Walmart fashion yet? This post is sponsored by Walmart but all thoughts within it are my own!
So when it comes to fashion, I definitely have an eclectic style a.k.a. I don't mind rocking a feminine dress or wearing a graphic tee with denim shorts. The point is, my summer fashion has to be comfortable in this Texas heat (stay away from me backsweat!!) and as someone who doesn't like clutter, I want to use most of my summer fashion during other seasons of the year. Walmart Fashion has an array to choose from and I'm so happy with what I purchased. Shipping is fast (mine was free because I purchased over $35) and everything came in good condition. Here's my Walmart summer fashion haul! 

This blue striped Scoop clutch carries so many things and can be dressed down or up. It feels well-made and I can confidently tell you it holds a lot. For real, it has held up well with me transporting things from milk bottles for the bebes to my books (it gets wild in my bags haha). Not to mention, it is a great pop of color with any neutral outfit. The material screams summer so of course, it's on my list of summer staples. I know I'll be using this Scoop clutch a lot in the spring too!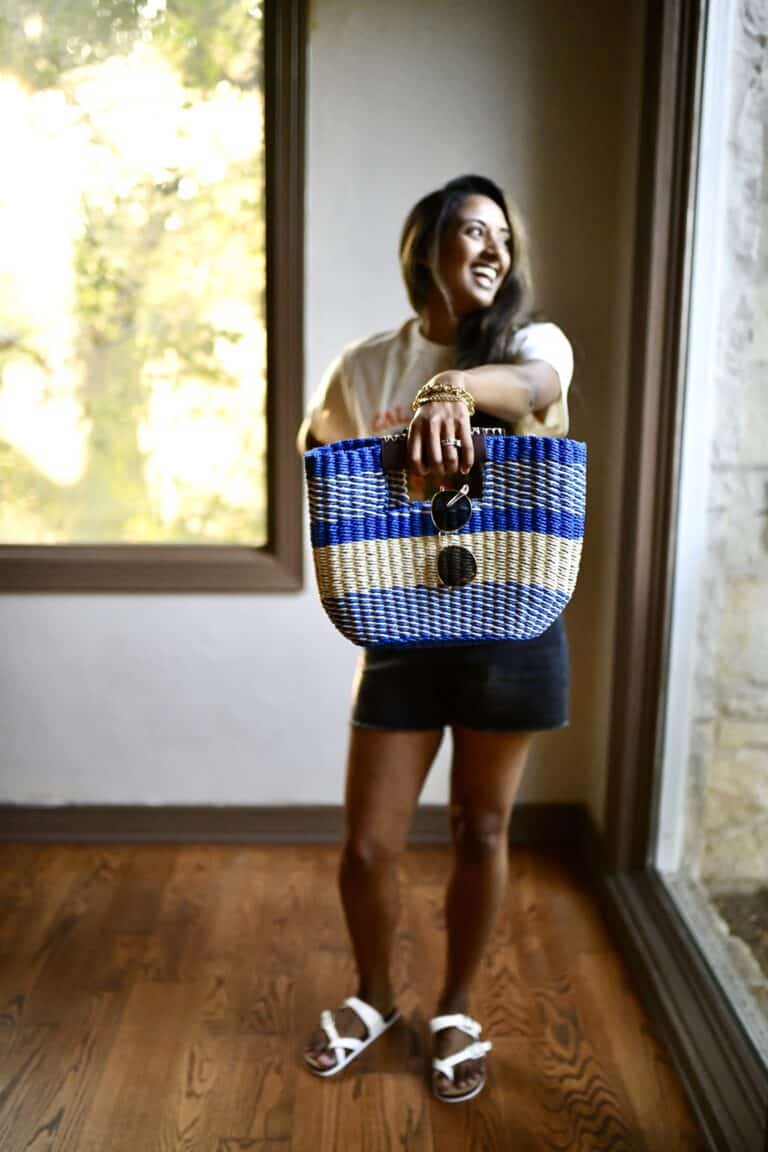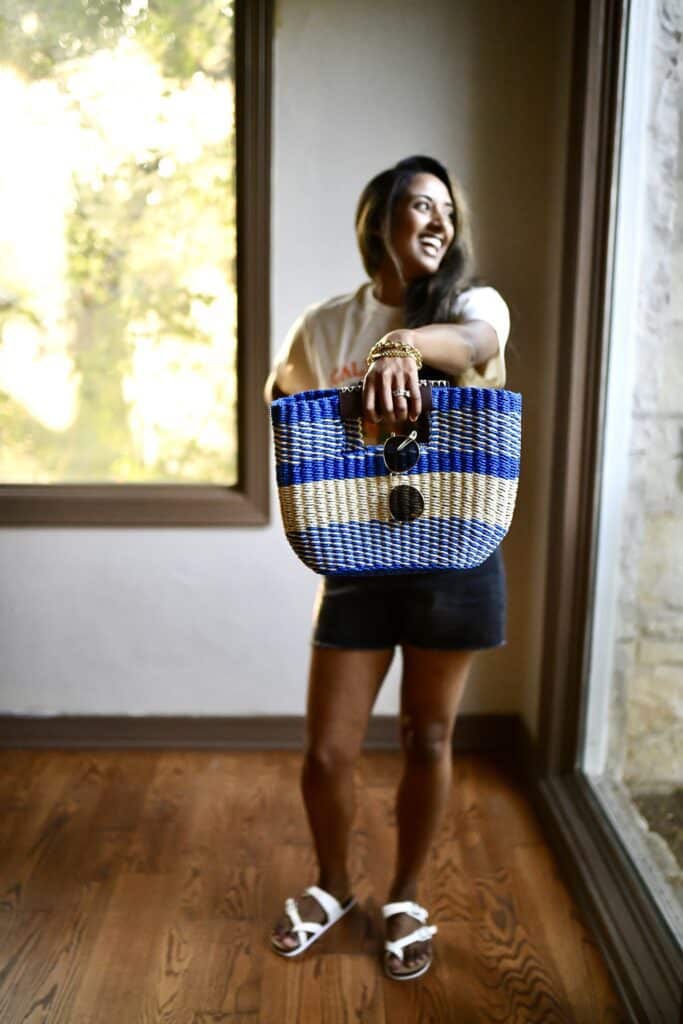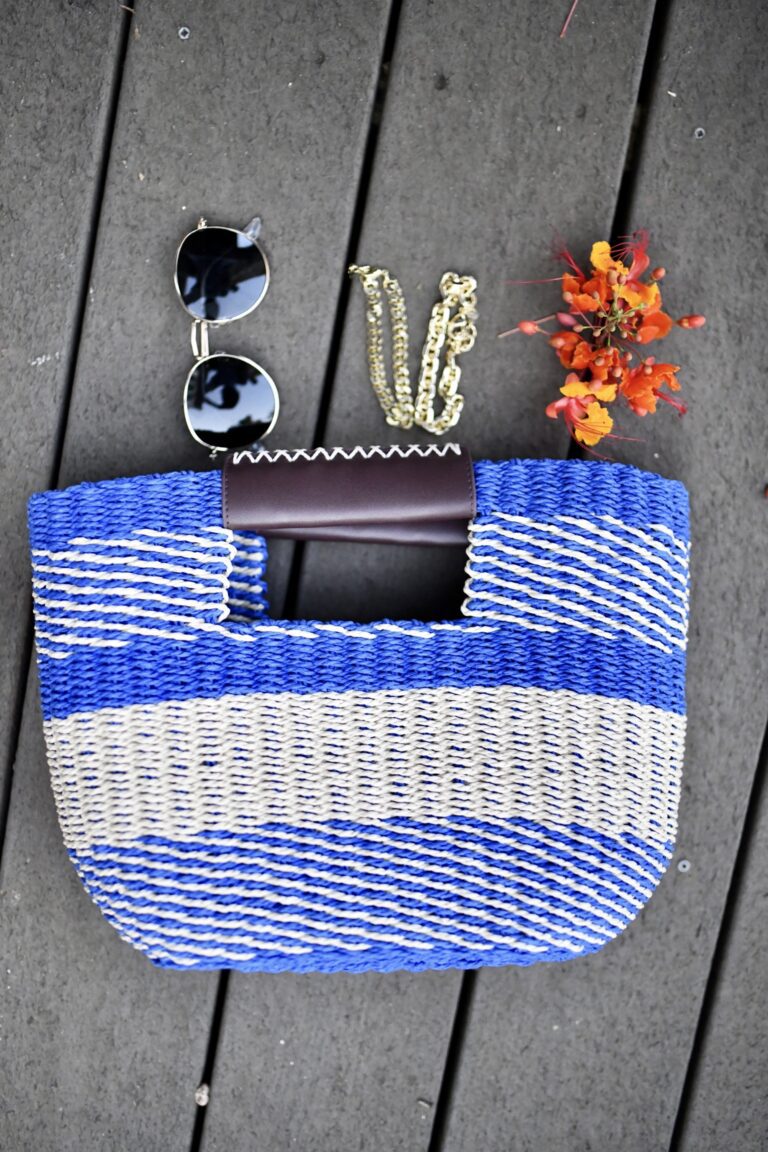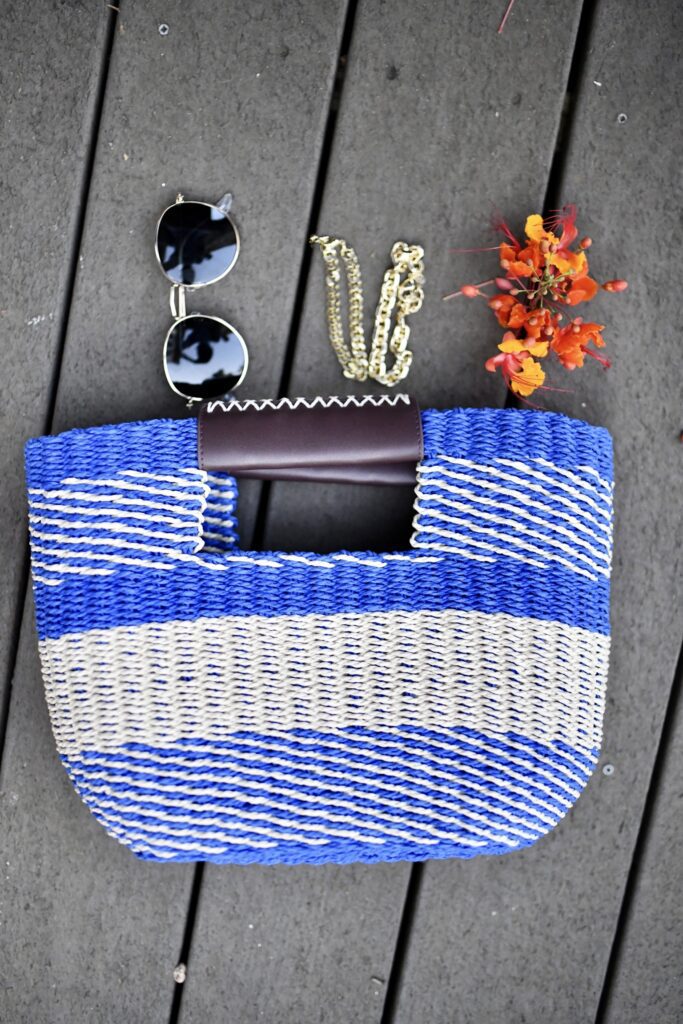 My go-to summer dress is lightweight, feminine, and versatile. Whether for happy hour with my girlfriends or a date night with my hubby, I love throwing on this Free Assembly shirt dress, grabbing my clutch and sunnies, and hitting the town! Since I'm on the taller side, it can be a hassle to find summer dresses that are long enough and I'm happy to share that this one passes the test! I bought this cutie puff sleeve dress in coconut stripe as well as bone.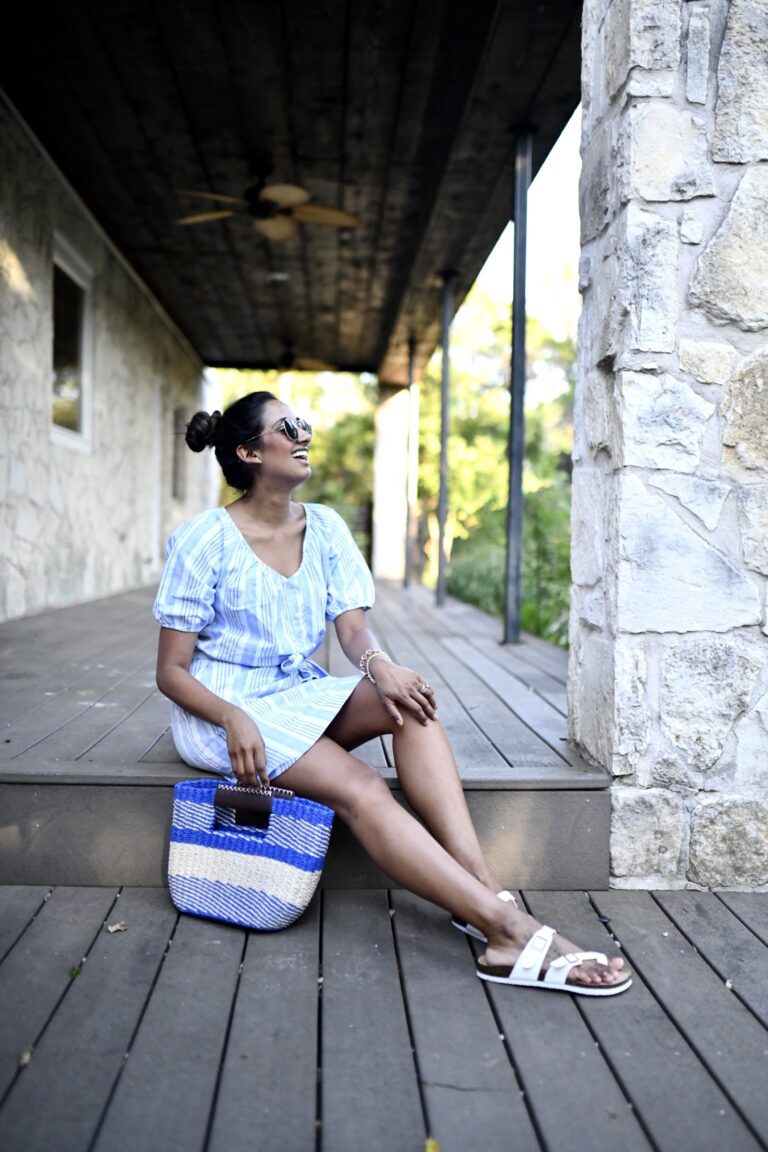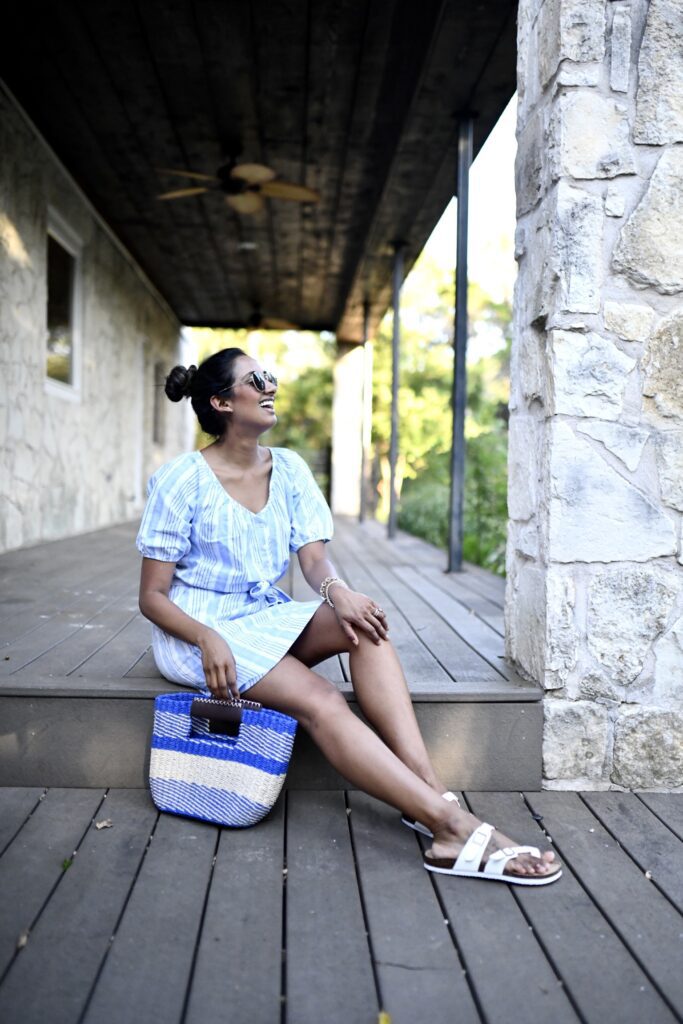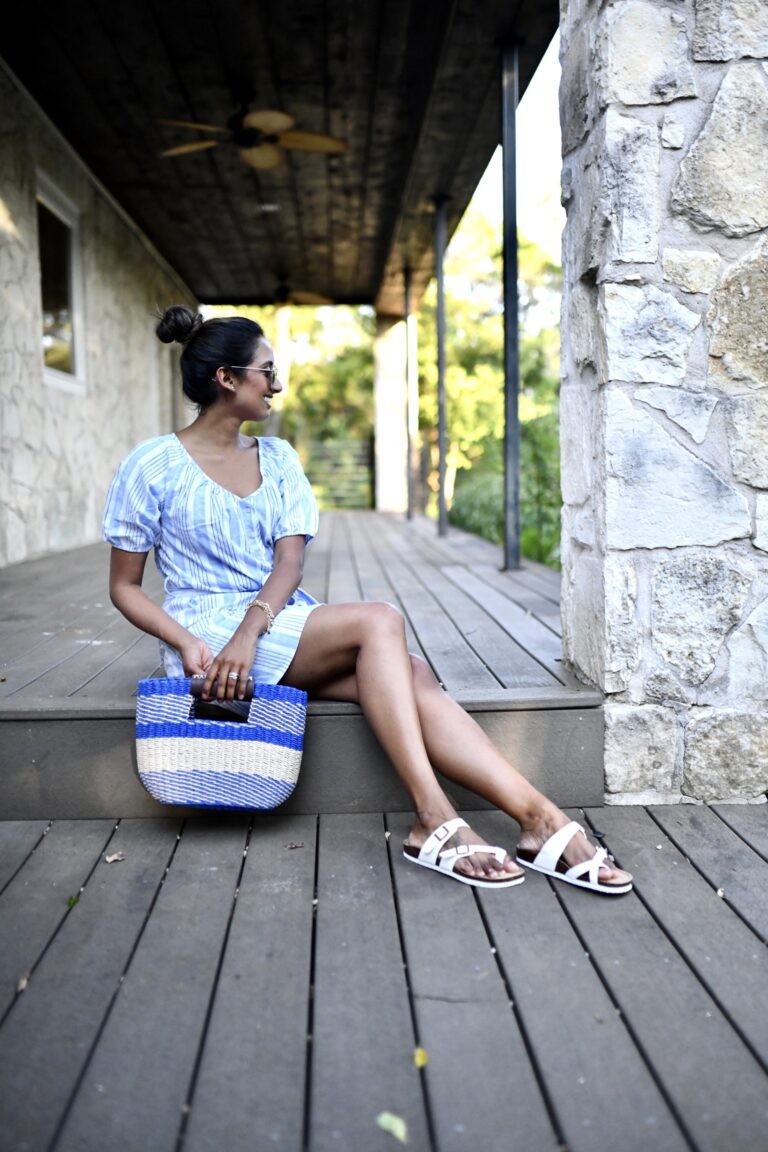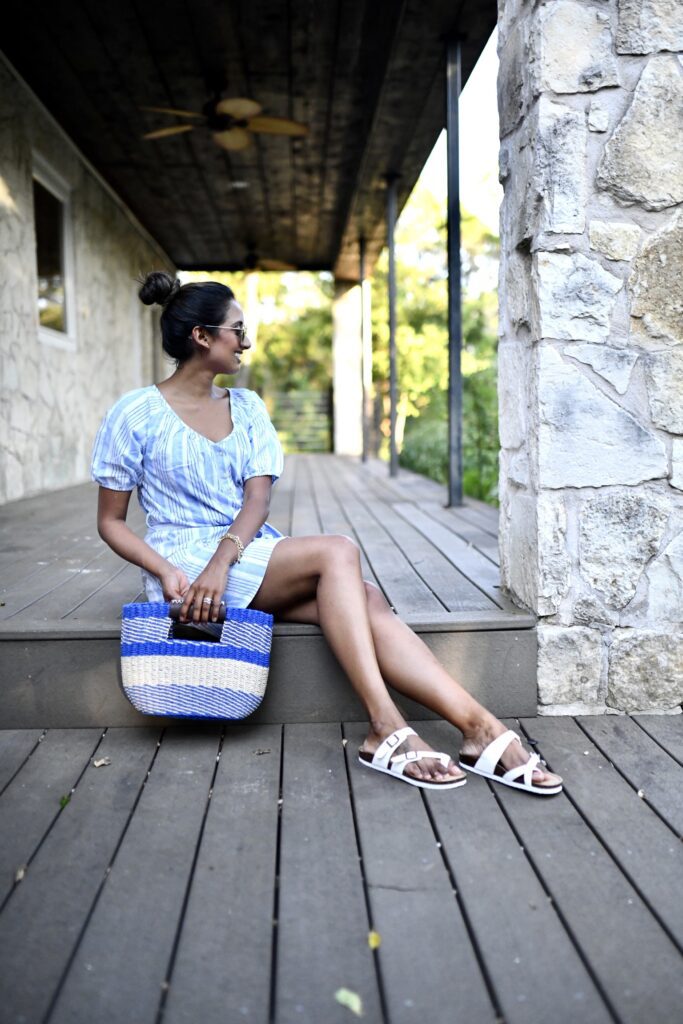 On the days I want to be more casual, I opt for a graphic t-shirt and denim shorts. I think this Daisy Street graphic t-shirt is so cute and something I can wear in spring, summer, and fall. As a somewhat tall girl, these Scoop women's retro boy fray hem shorts are modest yet flattering. This outfit is something I would wear to the park, a casual hang out, on errands, or at home.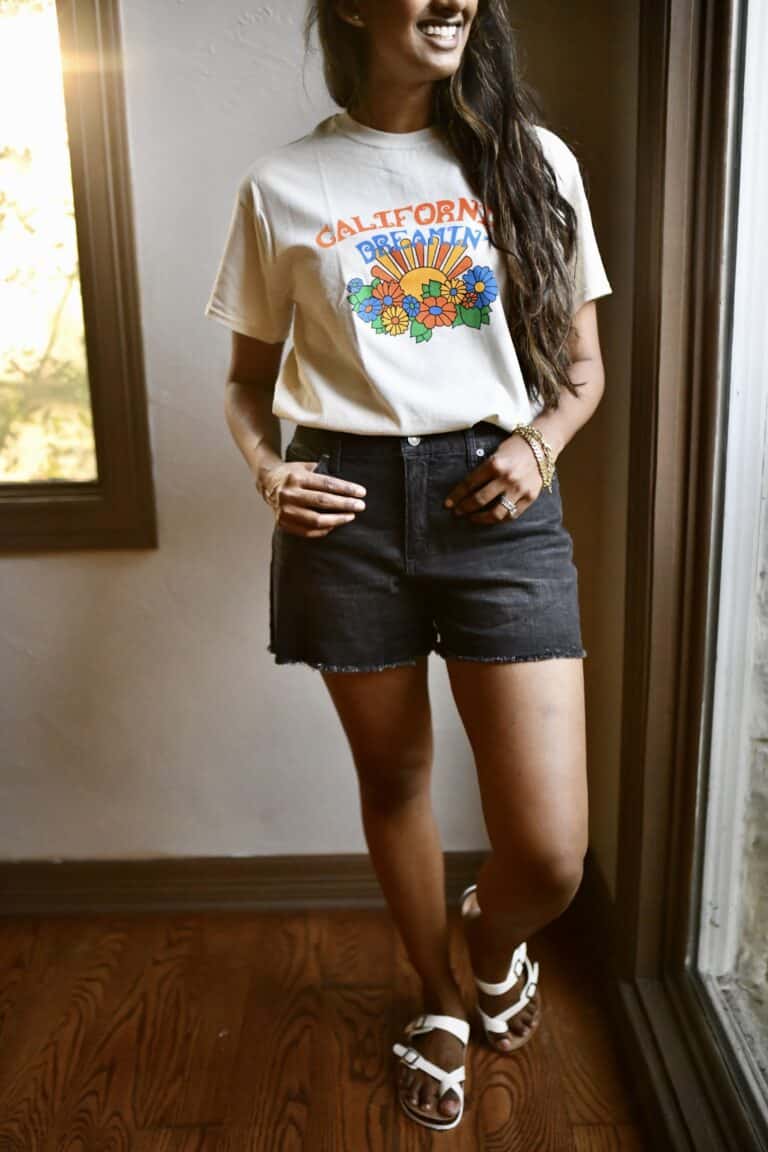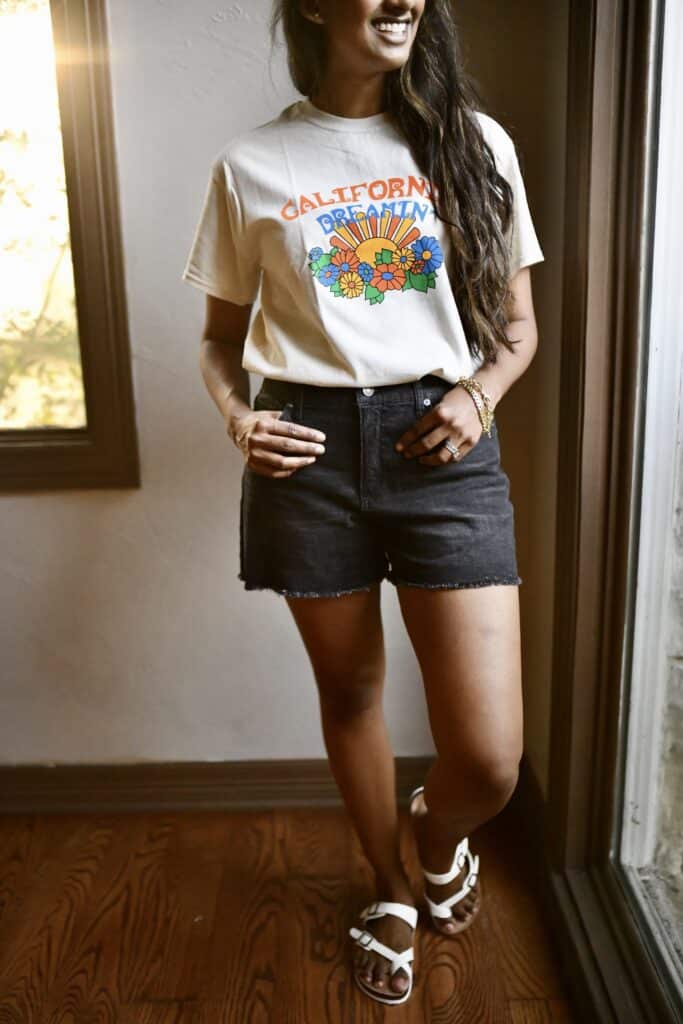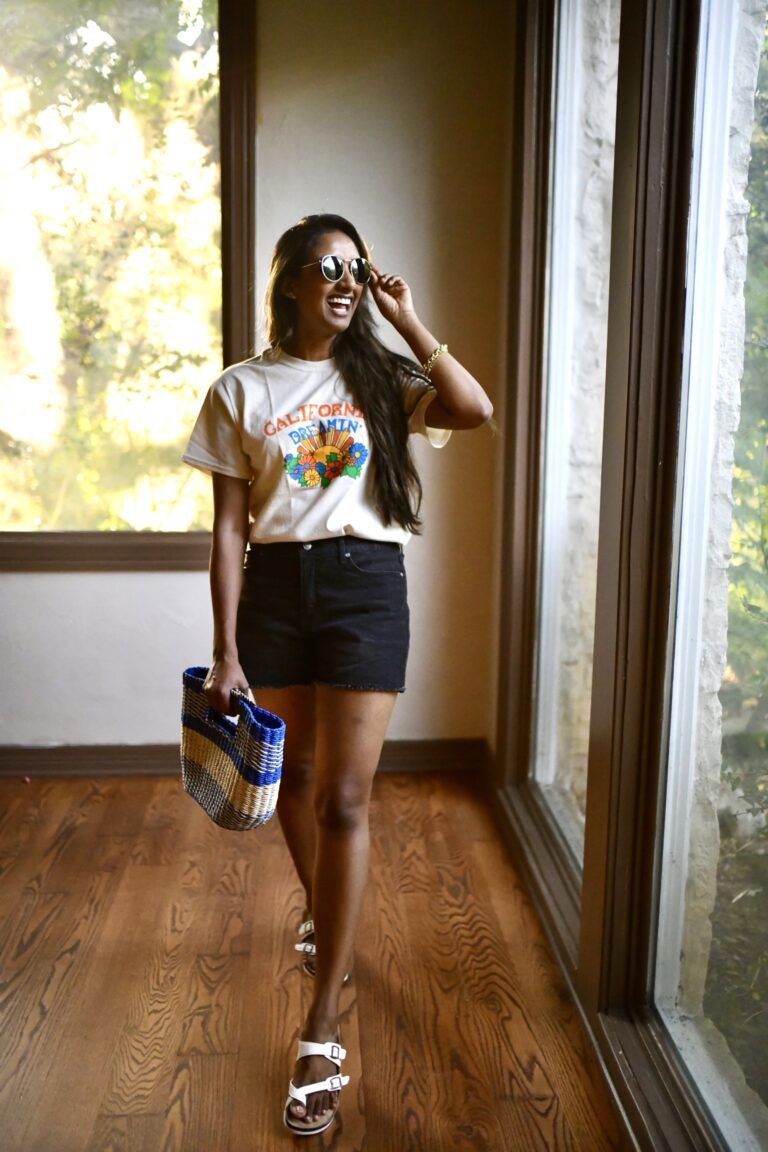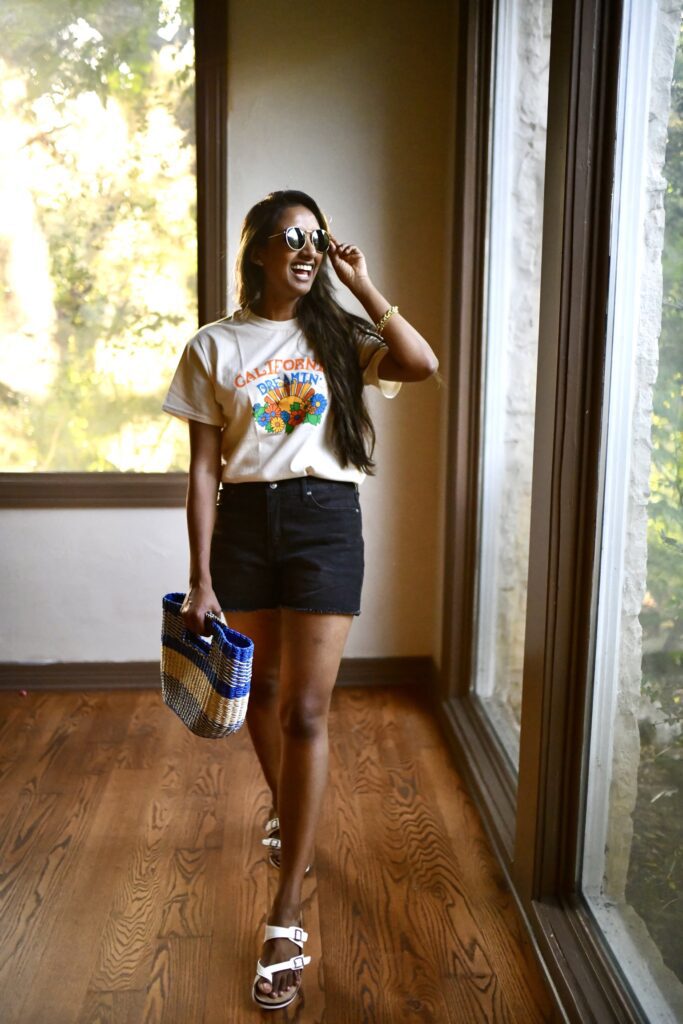 I love wearing arm candy like these Scoop golden bracelets! Best of all, they are not just summer staples, they go with items all year round! They are lightweight and I think the golden color goes great for summer. If you don't have a pair of these, get on that already!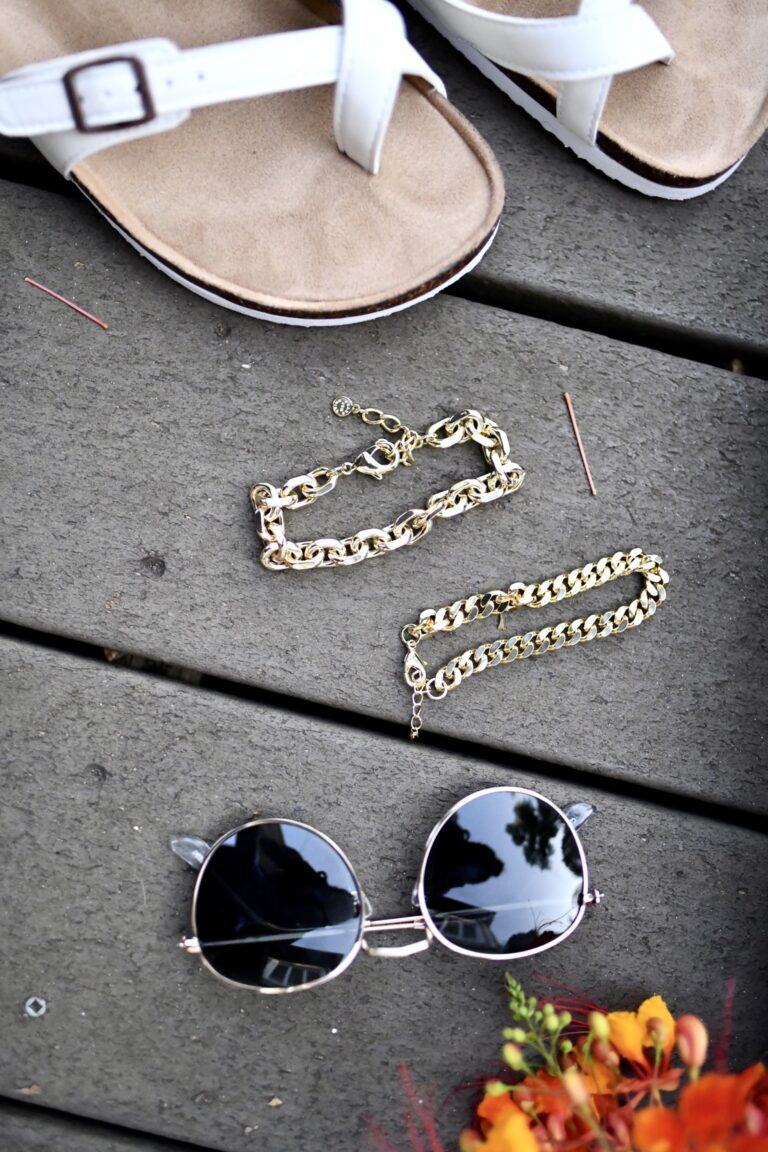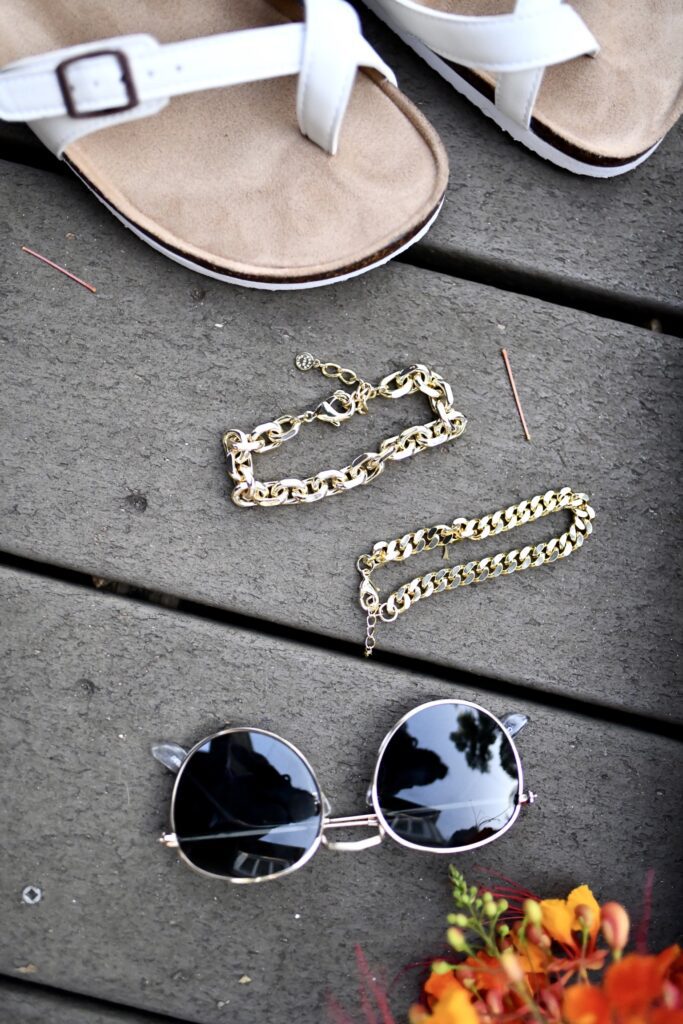 I can't say enough about having a pair of black round sunglasses. These Foster Grant sunglasses are an all-year-round look, look good on universally everyone, and are lightweight! Did I mention they are polarized too?! I have a few pairs of this style so that I always have a pair ready.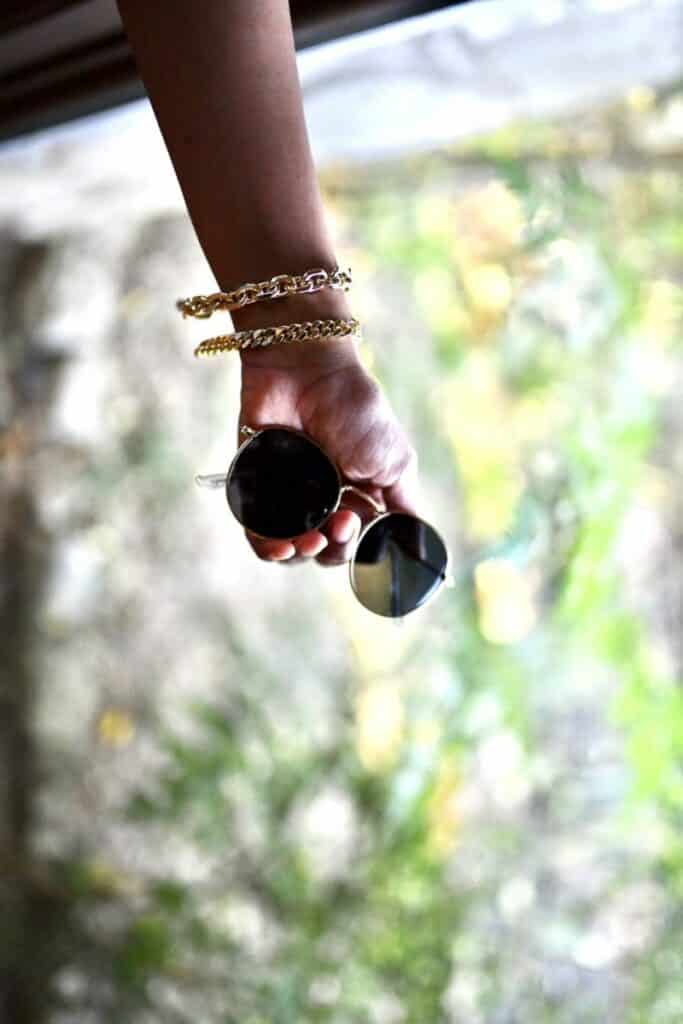 Last but not least are these CRAZY comfy sandals by Time & Tru. I was worried that white wouldn't hold up well with my busy lifestyle but I haven't had any issues. The moldable contoured cork sole makes summer walks even more enjoyable and the price tag (hello, $14!!) is too good!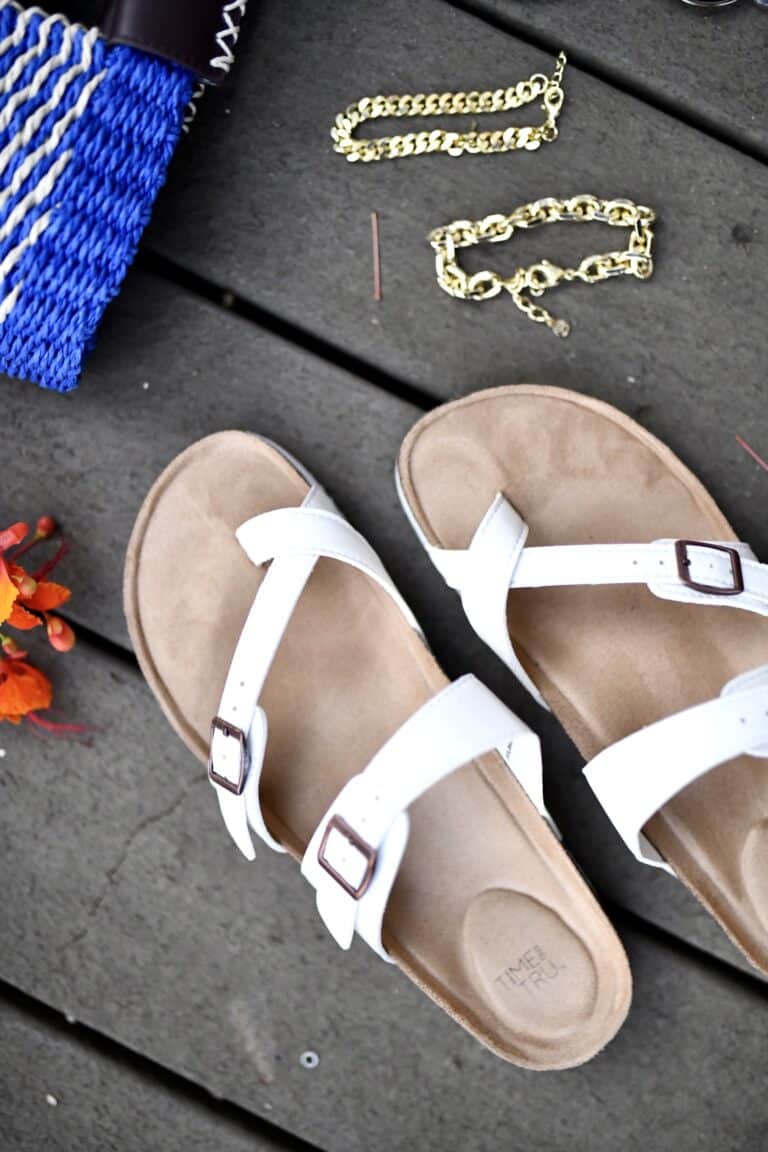 What's on your list of summer staples? Check out Walmart Fashion today!
Cheers,