Do you have a place that you enjoy going to so much that you kind of don't want to share it with people, but you know they'll love it if you do? HAHA. That's what Hotel Saint George in Marfa, Texas, is like for my hubby and me.
You might be thinking, Marfa?! That's so random. But honestly, Marfa is what you make of it. Hubby calls Marfa a playground for architects. I call it one of our happy places. We love staying there and specifically at Hotel Saint George.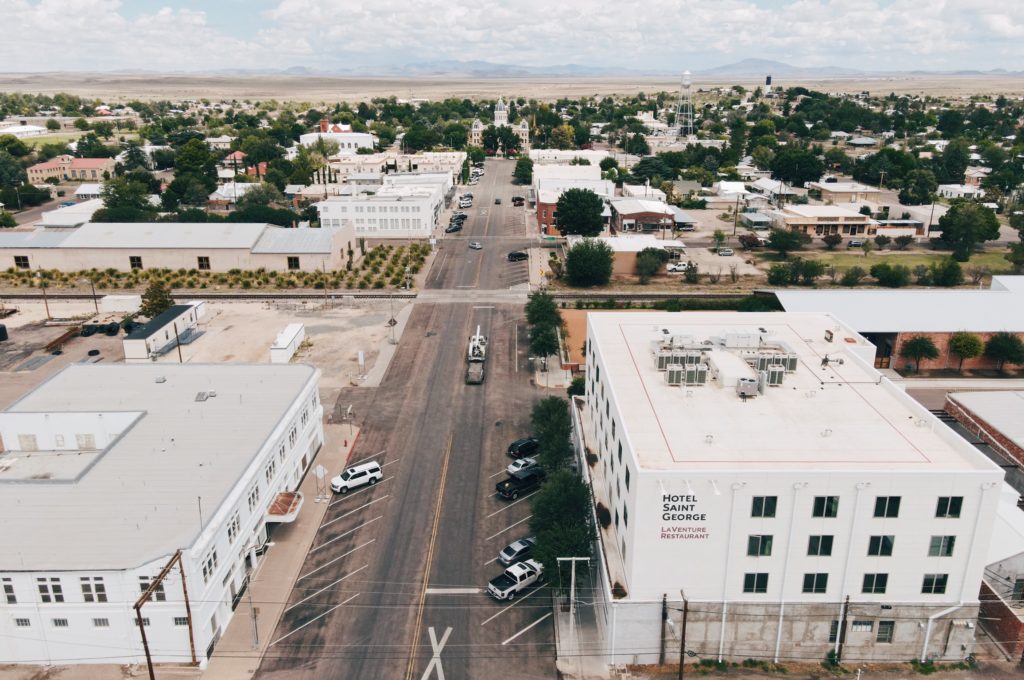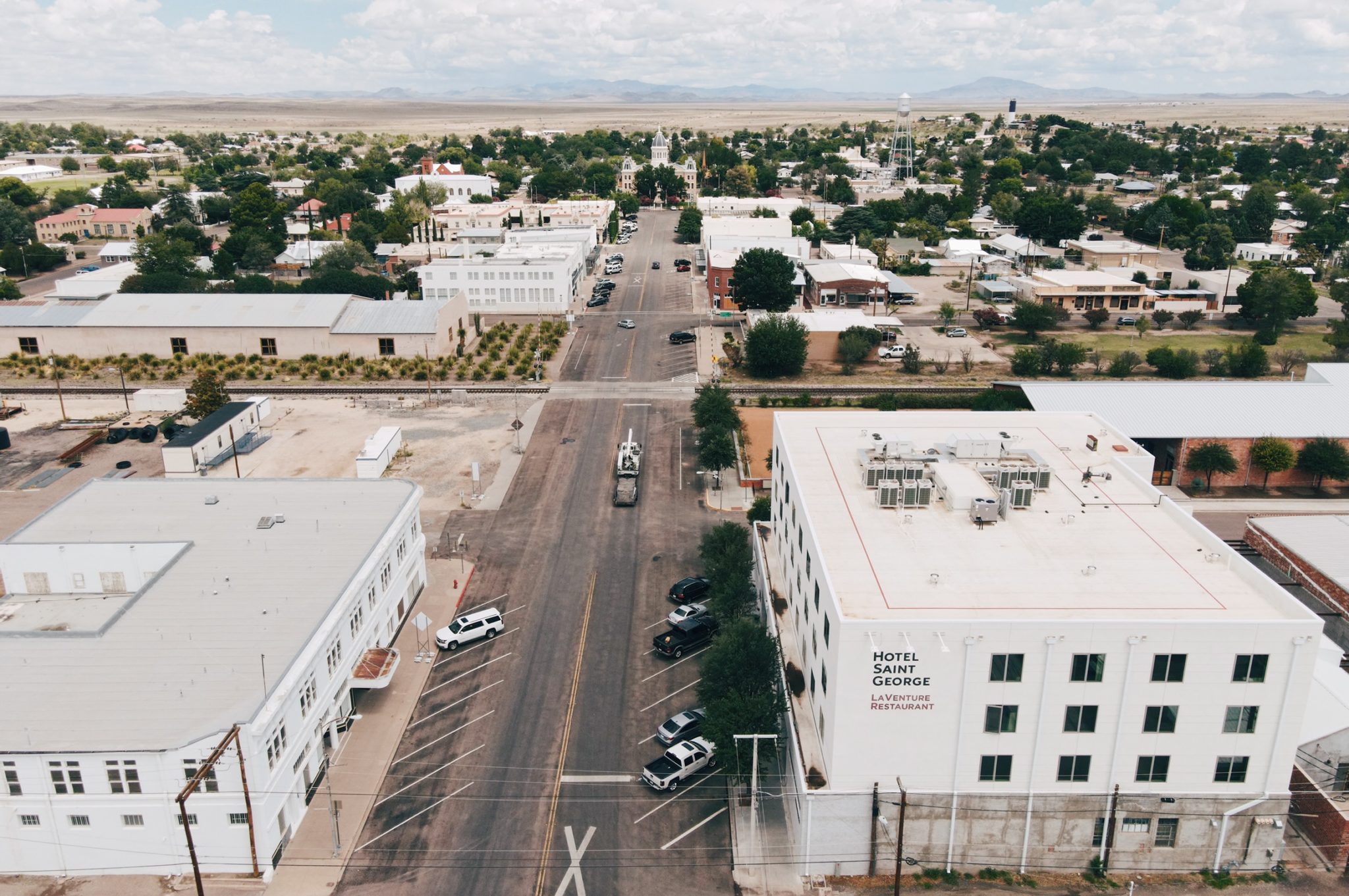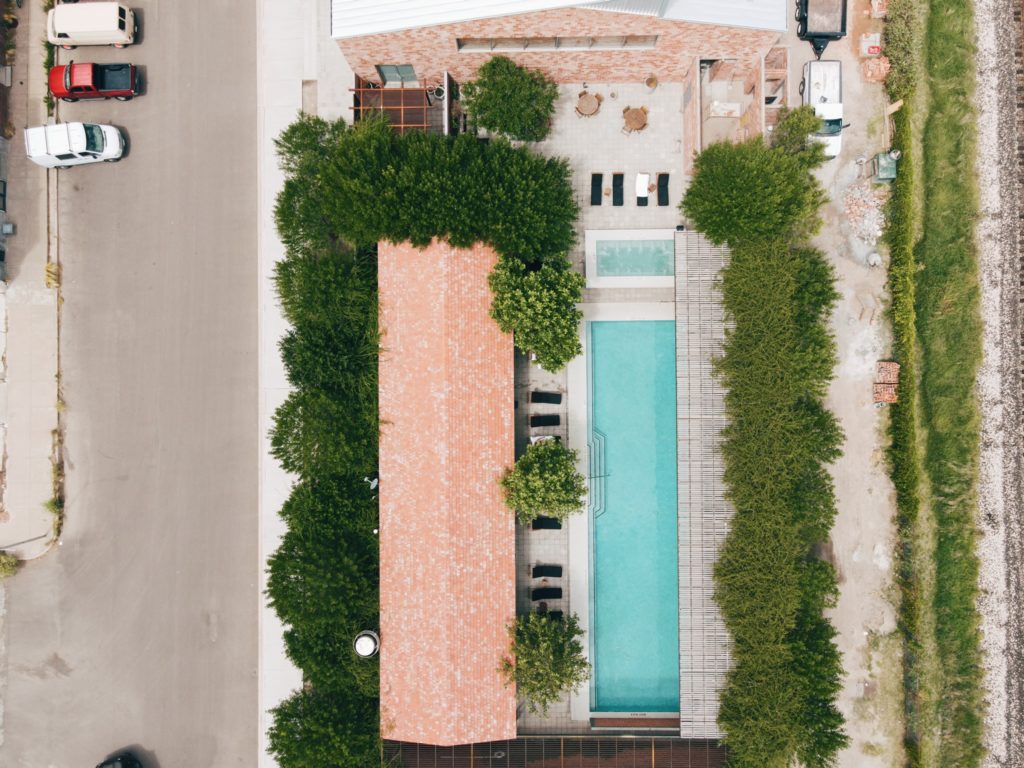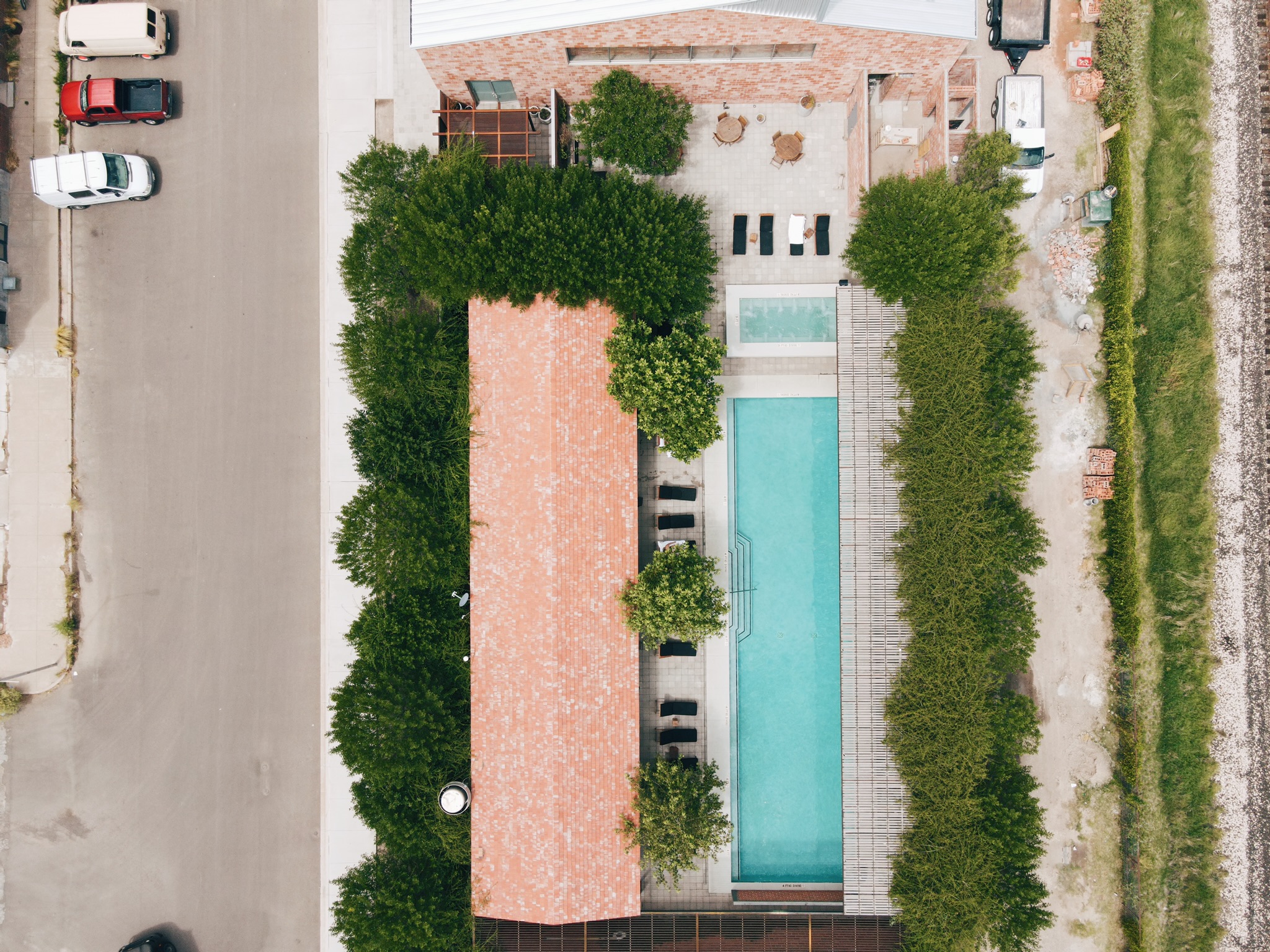 We stopped in Marfa, Texas, on our way to and from Arizona. Both of our stays were in different suites, so I'm excited to share pictures from both of them! It was beneficial to break up the long days of driving with a stay at this gorgeous hotel in West Texas. They took several safety precautions due to COVID-19, and we felt comfortable the entire time. More on those precautions below!
Saint George Service & Safety Measures:
From the front desk receptionist to the poolside server, everyone was efficient, taking safety measures seriously, and helpful. Like I mentioned above, the required every guest to sign a waiver when checking in. Everyone was wearing masks, and they had huge pumps of hand sanitizer everywhere, they only served food by the poolside, which is outdoors, and required guests to get on the elevator one family at a time.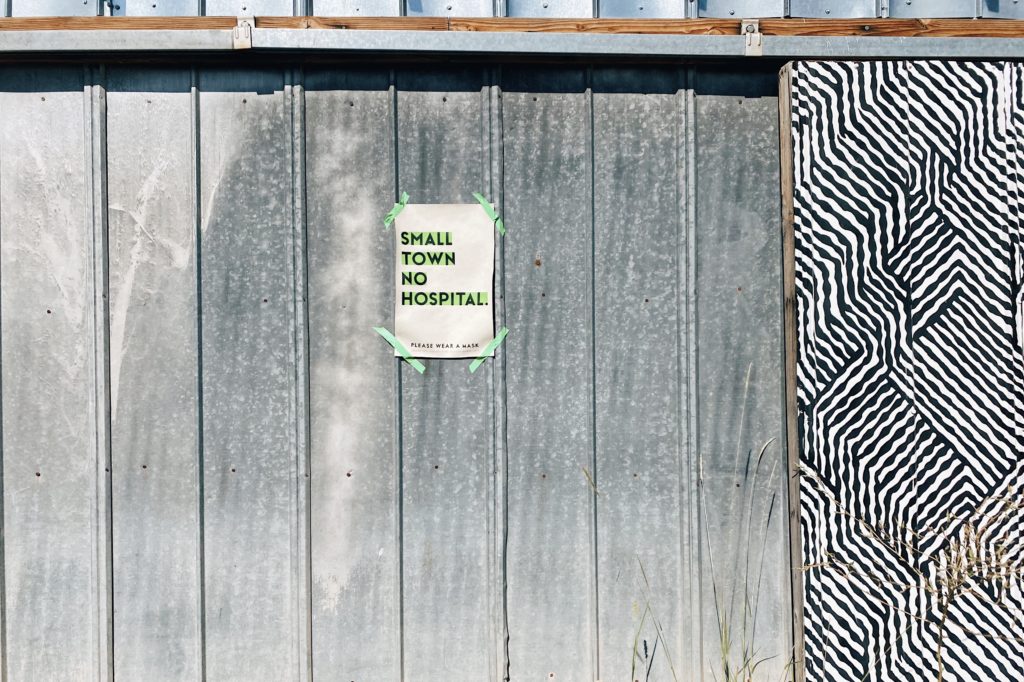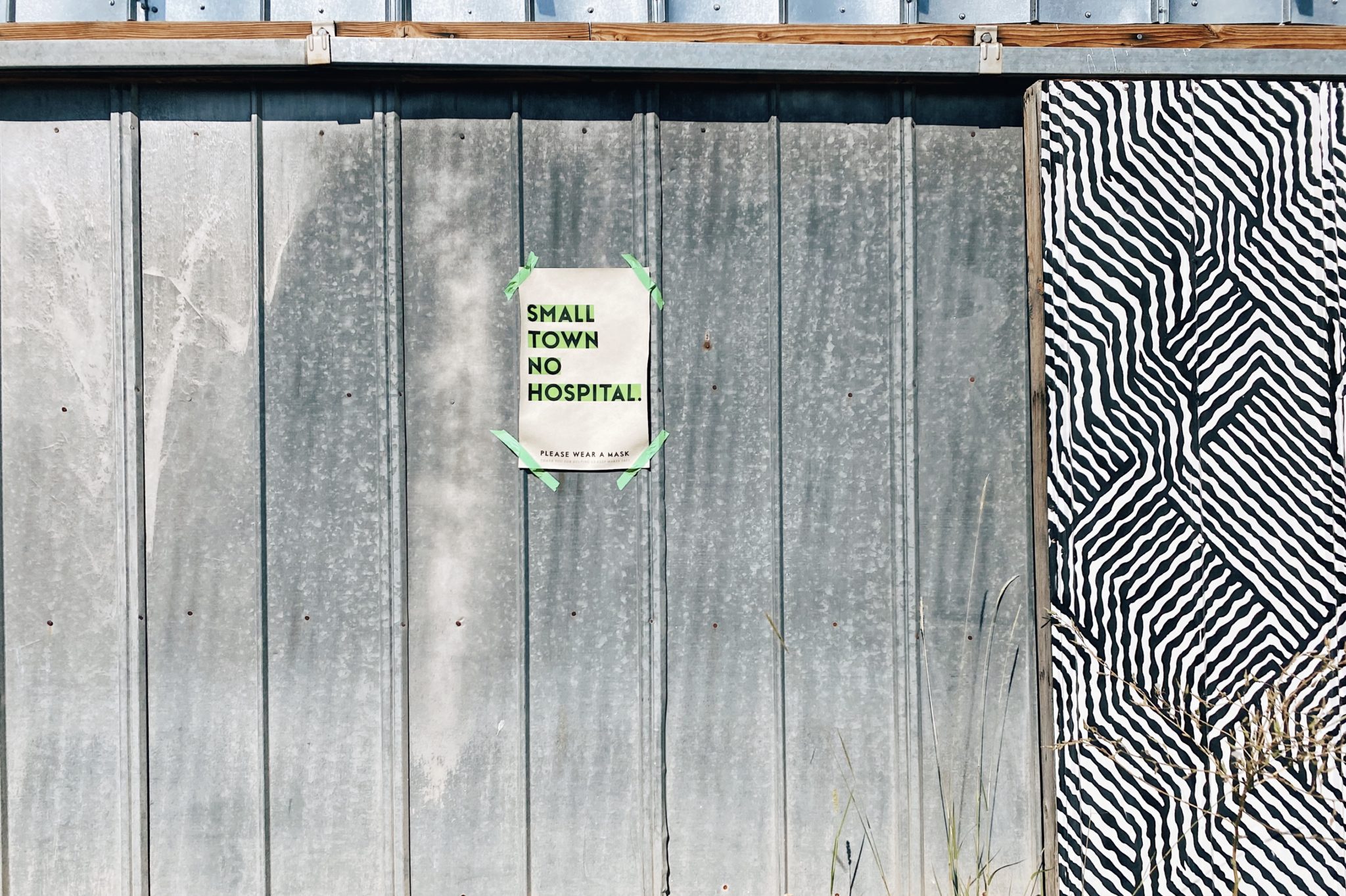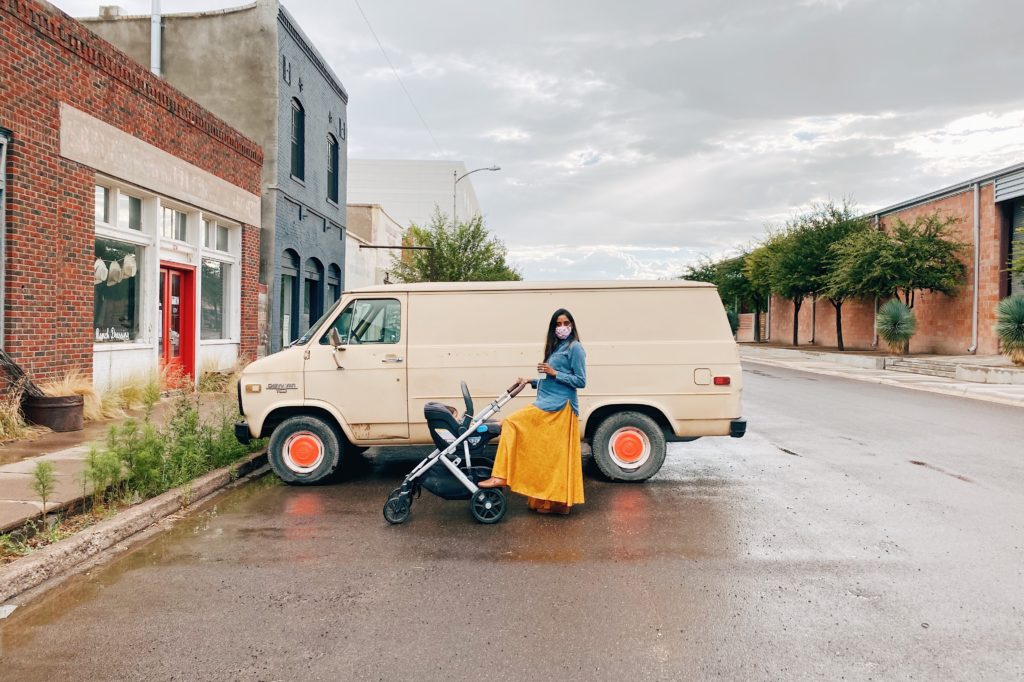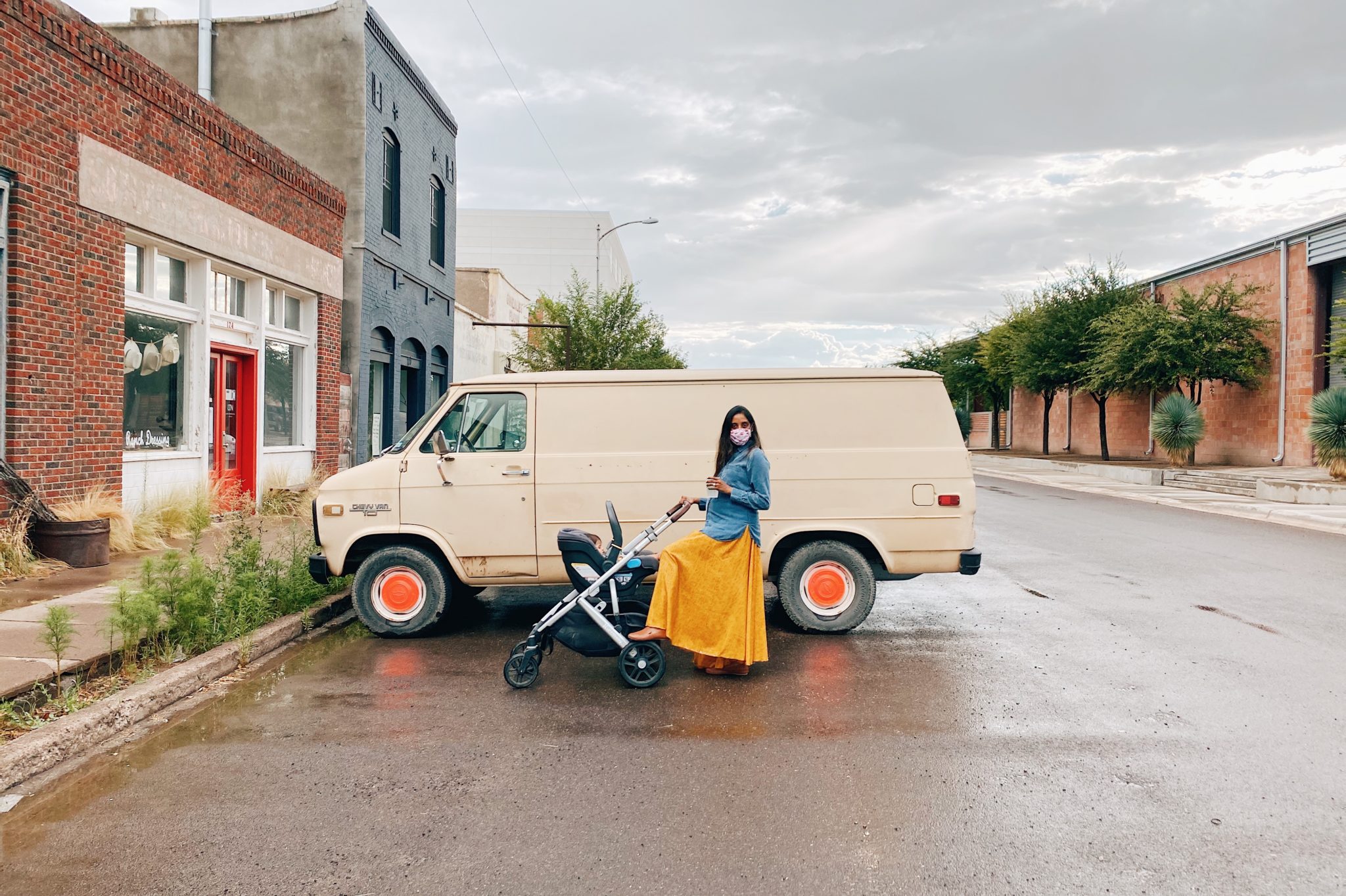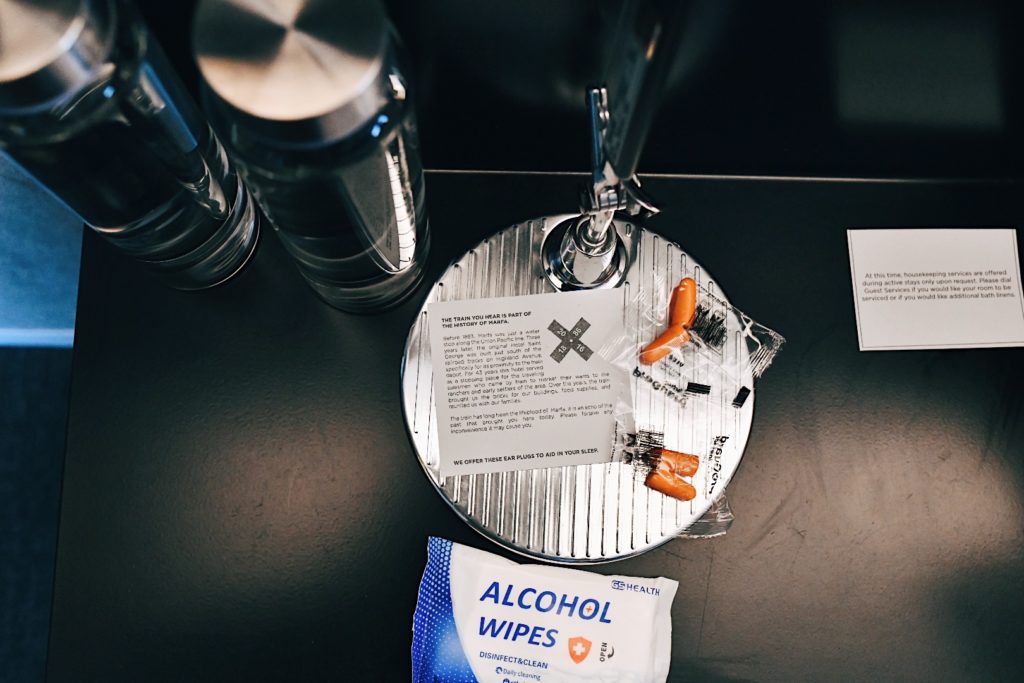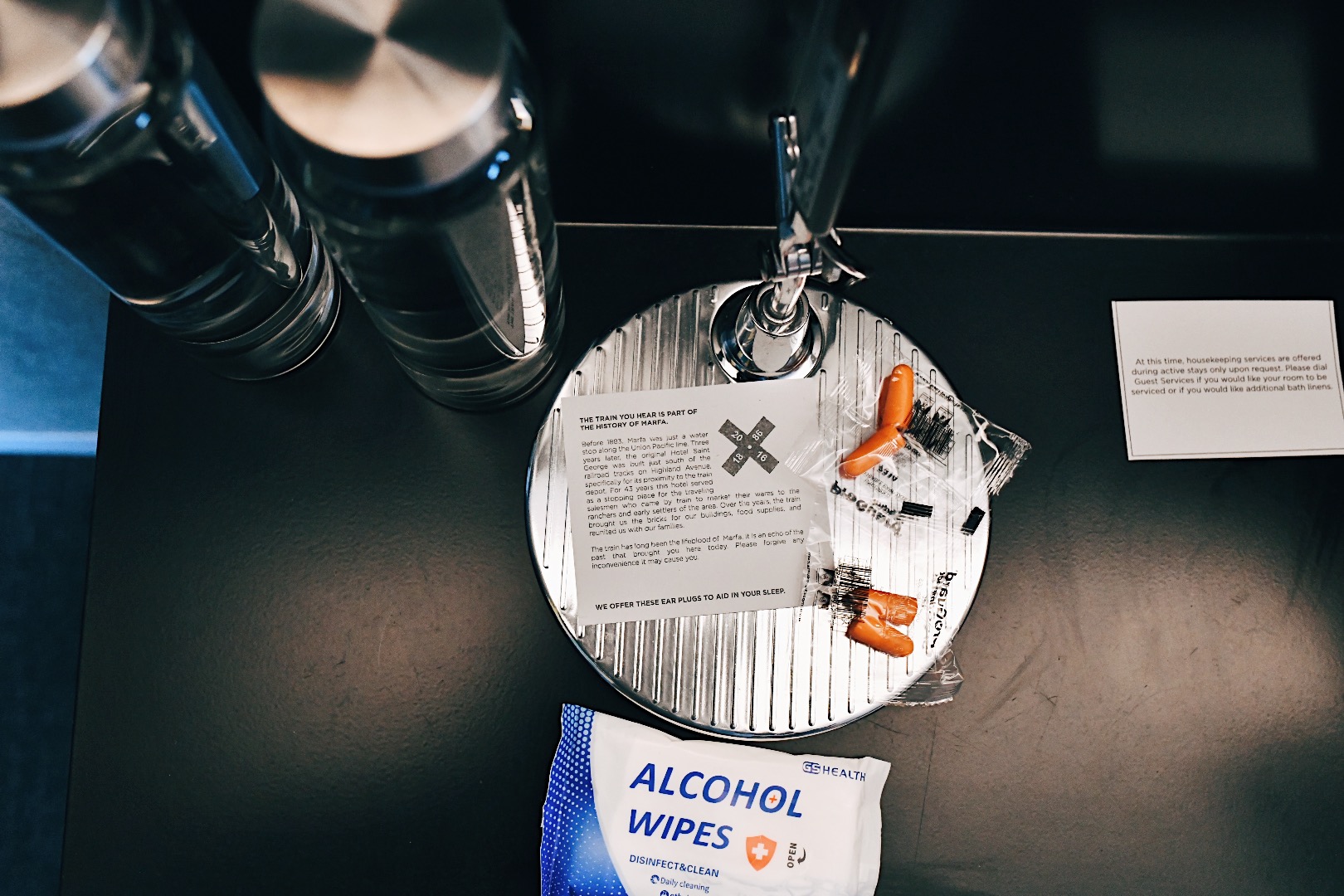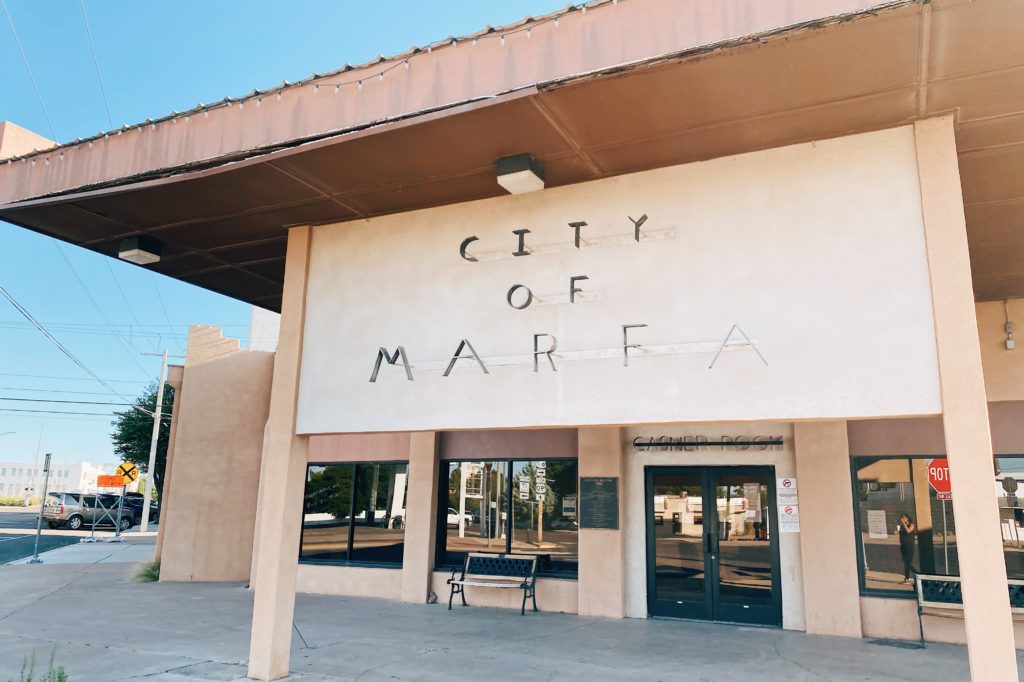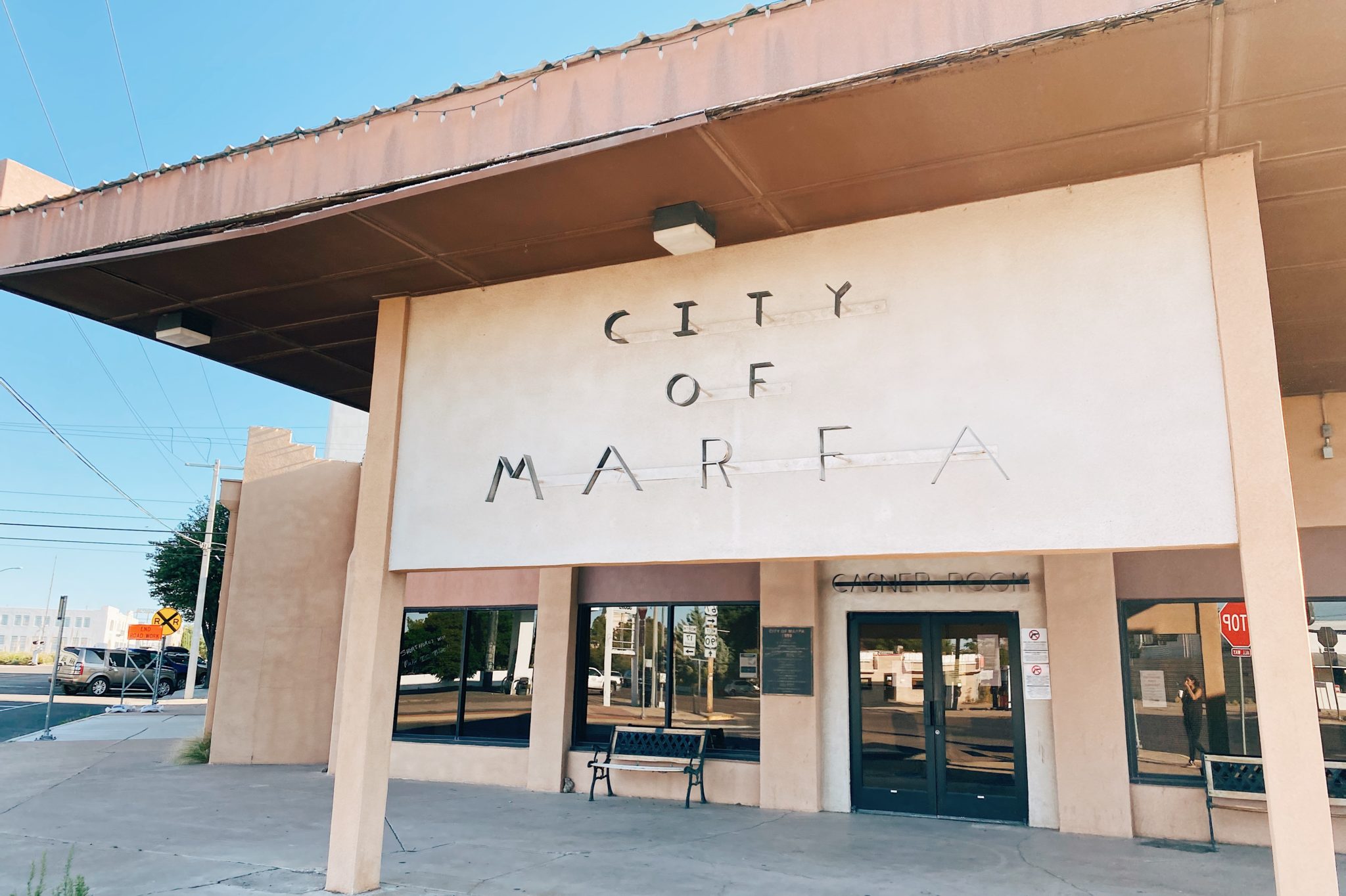 Hotel Décor & Guest Parking:
This hotel gives me South Congress Hotel, Austin vibes. It's a little bit dramatic with moody finishes, but don't worry; it's not dark inside! There are huge windows everywhere with small splashes of colorful art that tie it all together. Plus, how cool is that exterior marble?! They had the gift shop closed off, but there were several options of things you could buy on the counter when you checked in! You can find several spaces to park right outside the hotel. We never had issues with parking, which is undoubtedly different from staying in Austin, haha.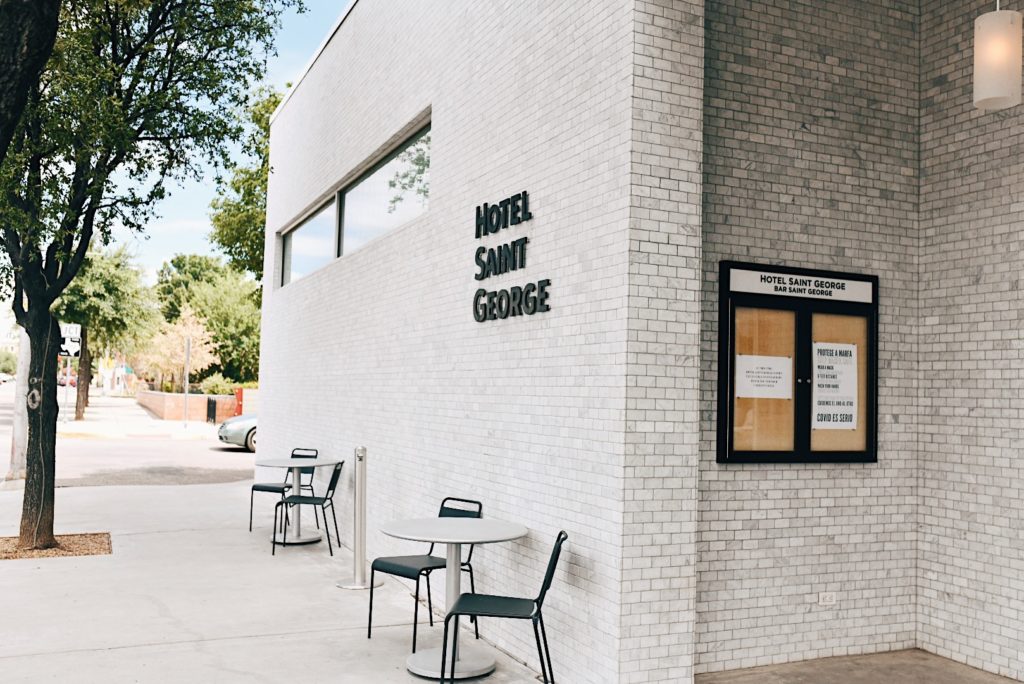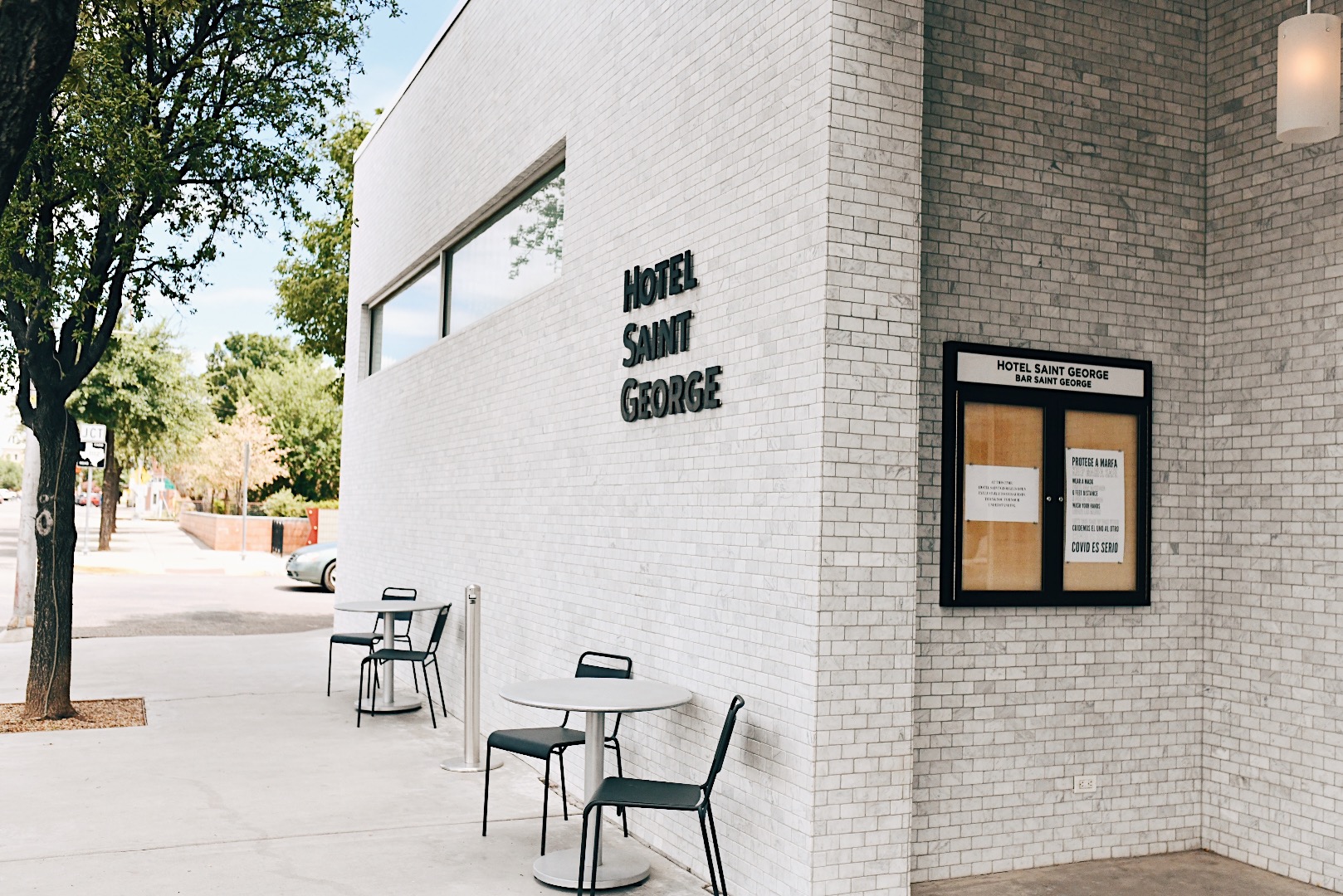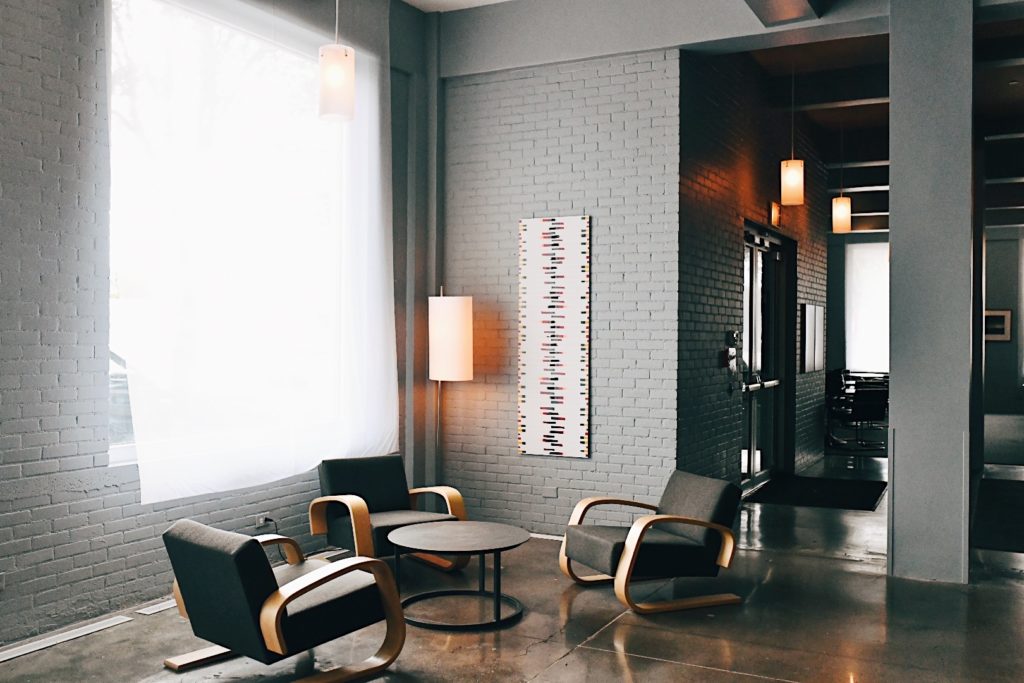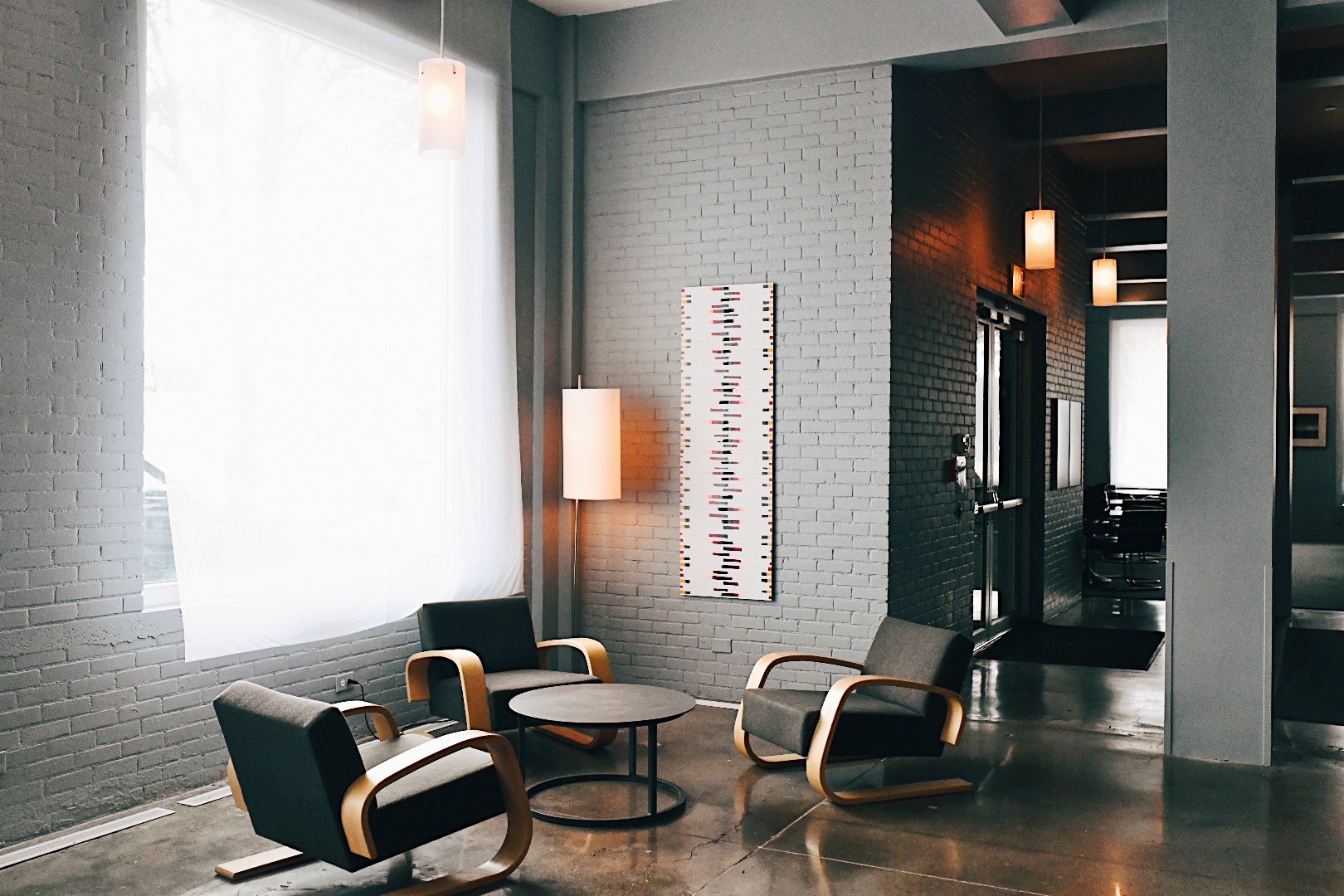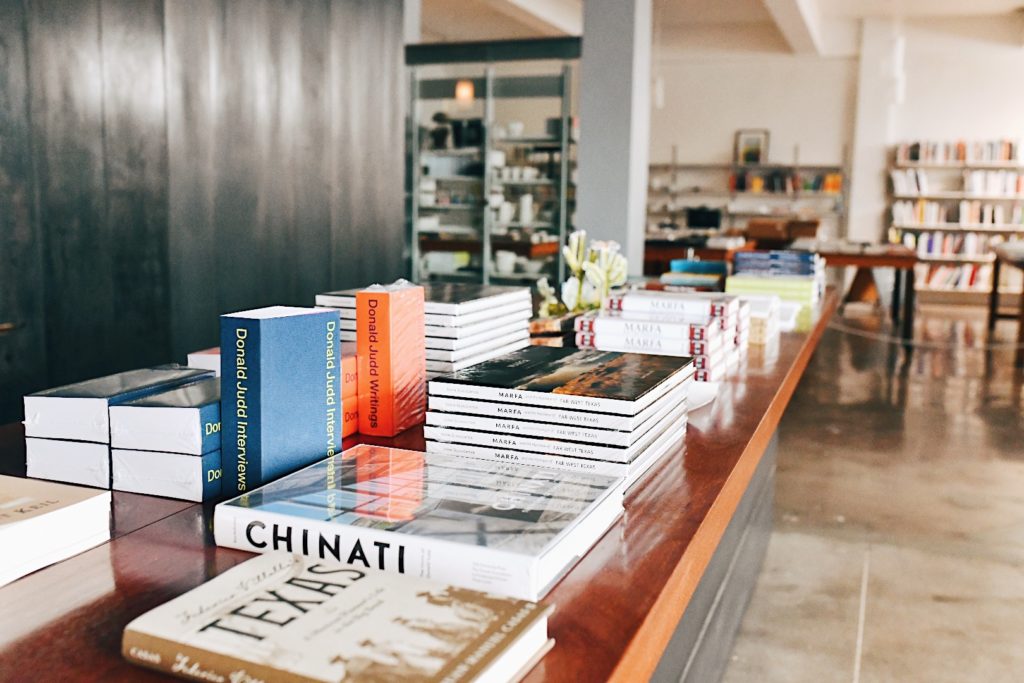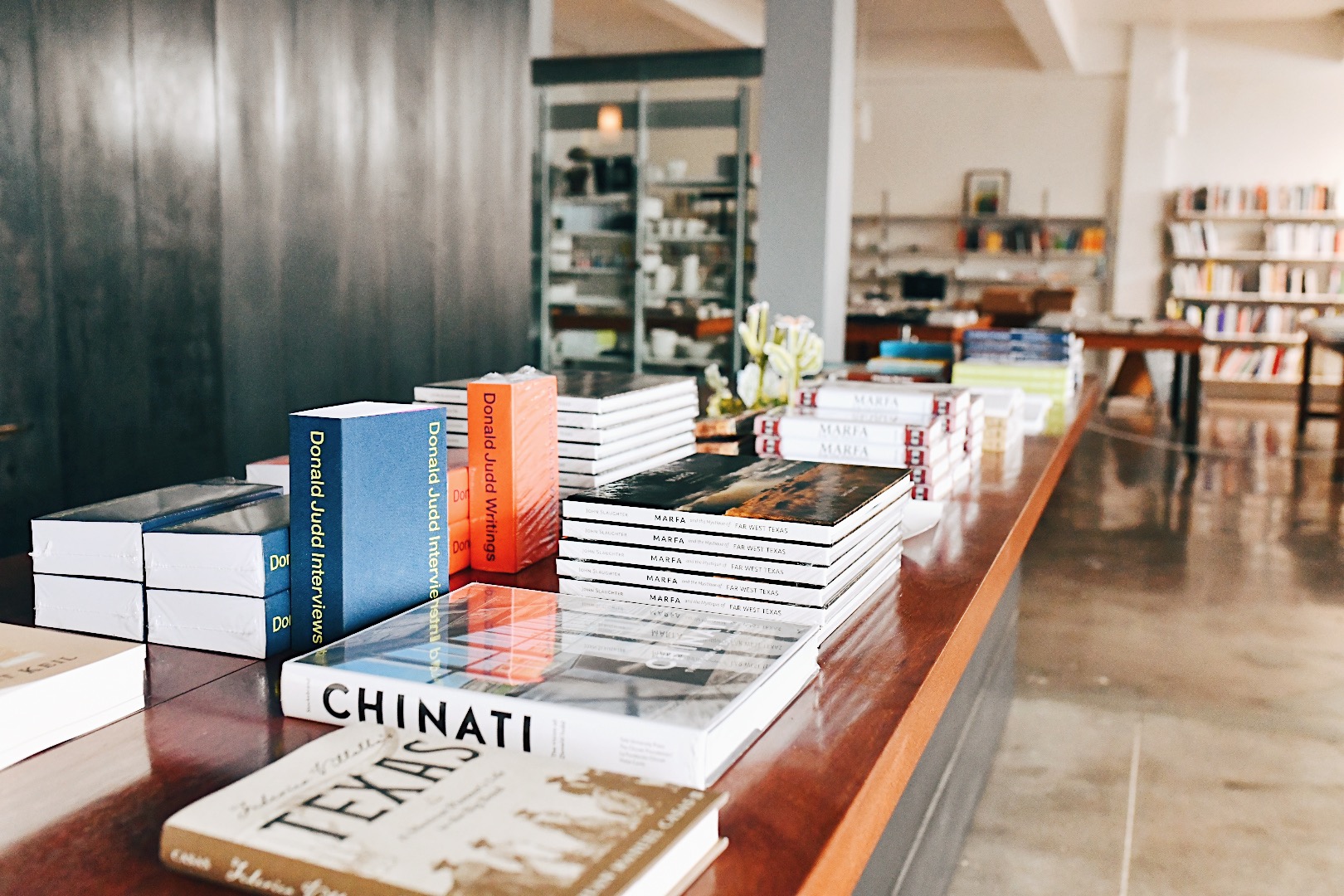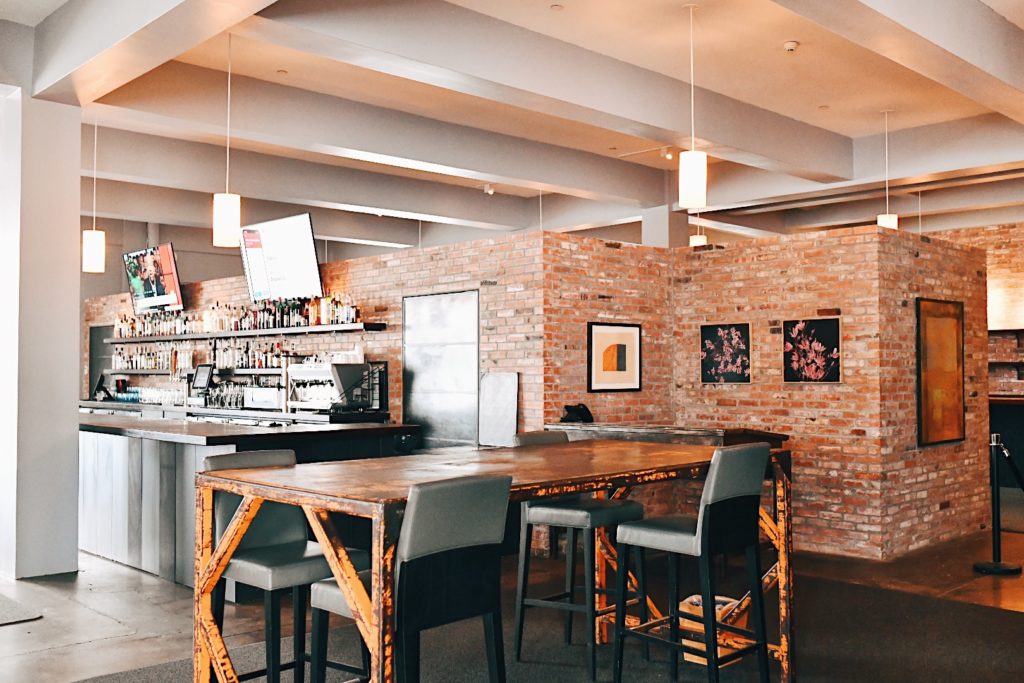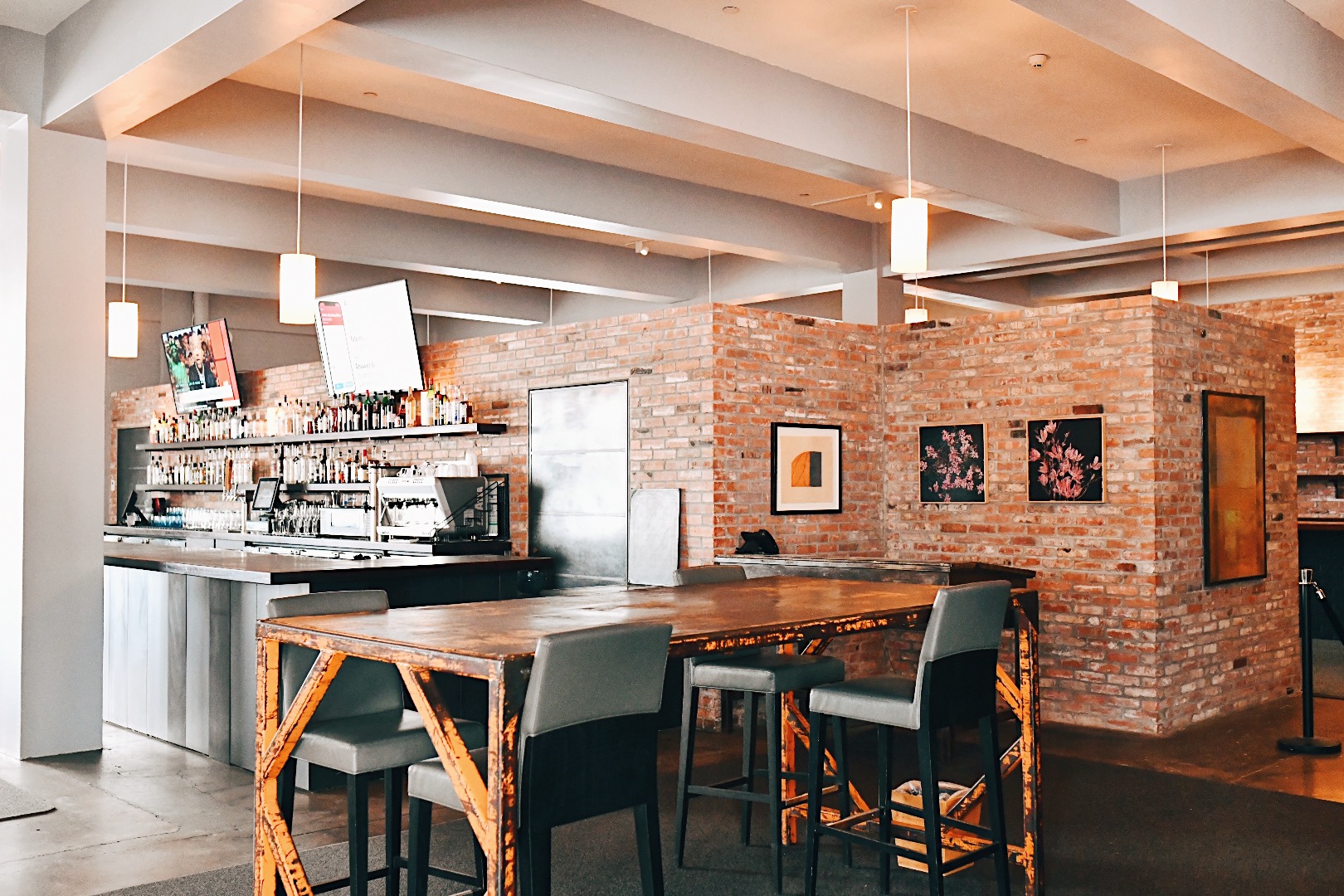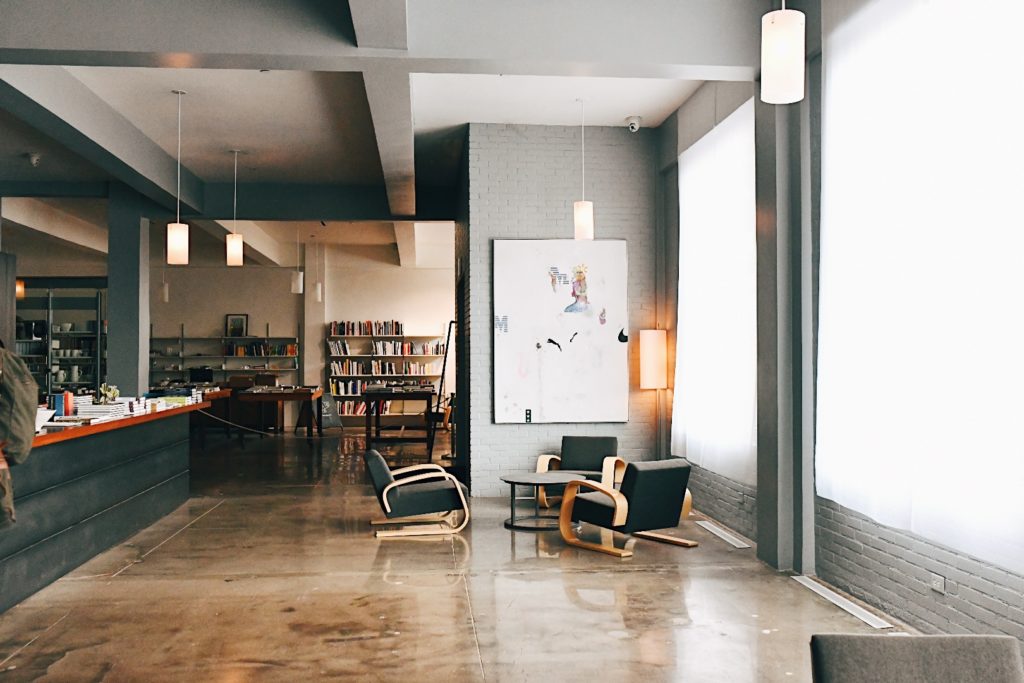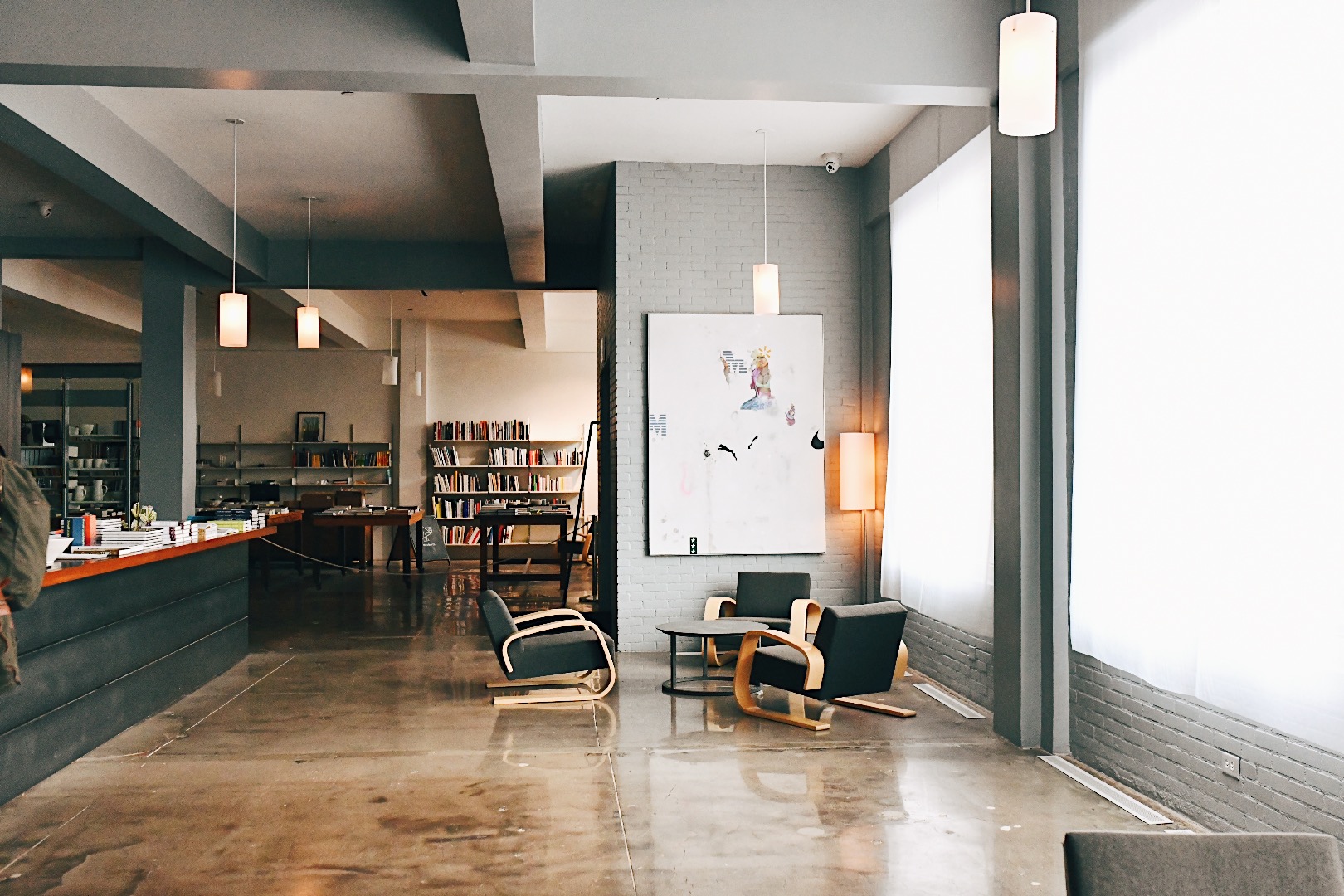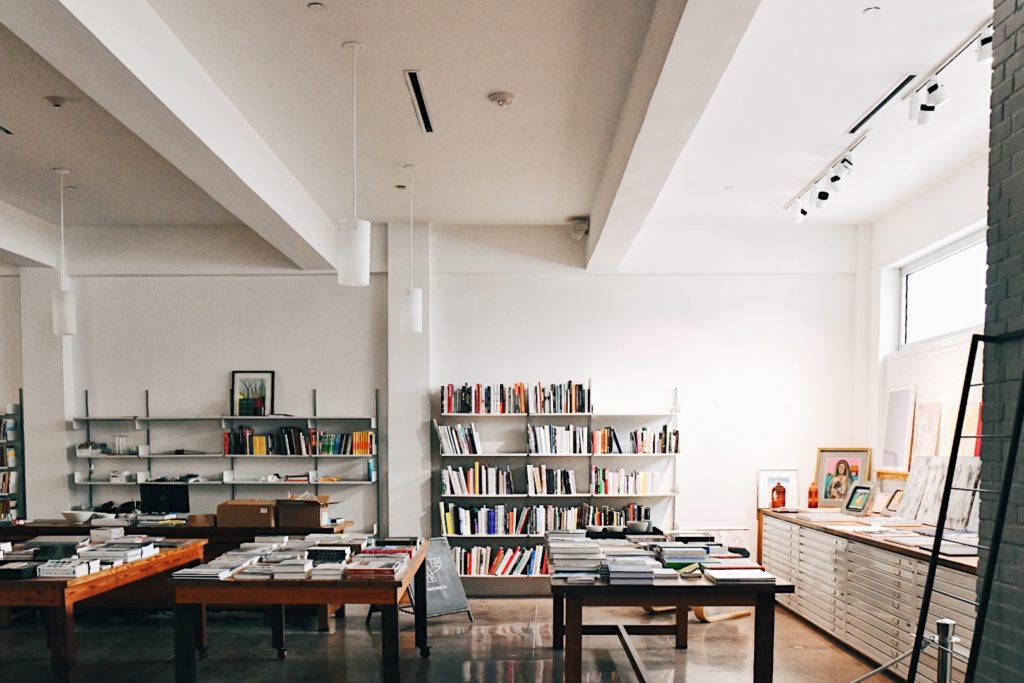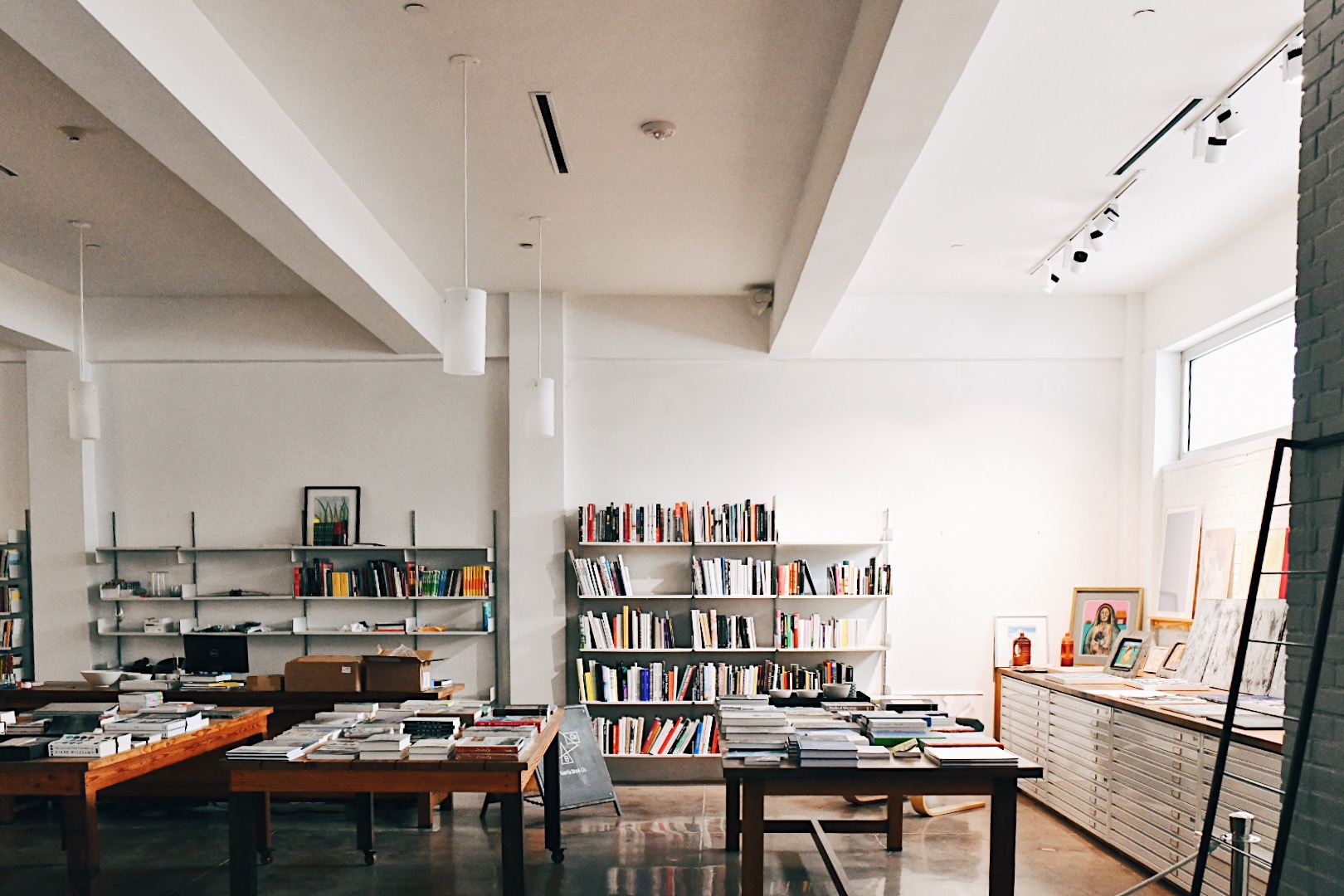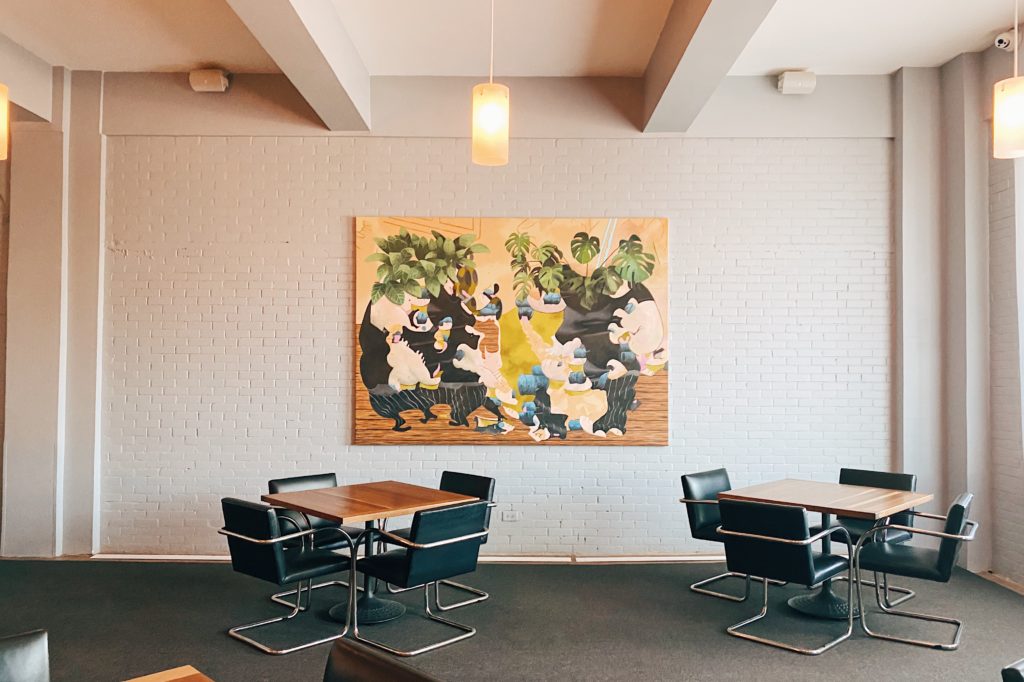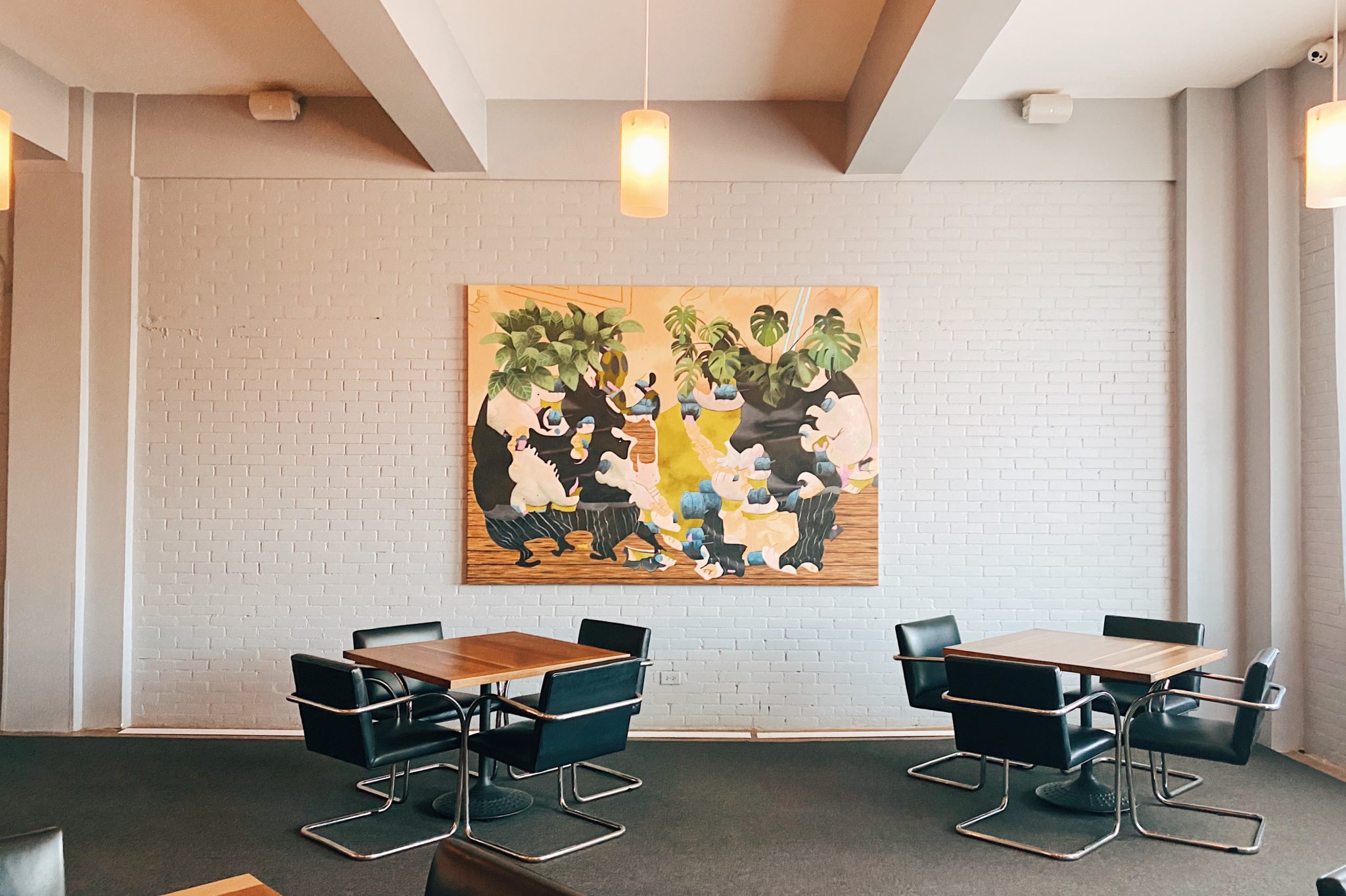 Hotel Saint George Suite 1 & Suite 2:
We didn't have a living room space in our first suite, but we were able to put my swirl girl's travel crib closer to the door away from our bed. This always helps when traveling with a baby so that she doesn't wake up every single time we use the restroom. How was the bed? SO comfortable. Like "I'm going to work in bed, but instead, I think I'll fall into a deep sleep" type of comfortable. They give you earplugs because the trains run throughout the night! It's part of the town charm! We told ourselves after our stay here, and we would book a larger suite next time because then my swirl girl would have her own designated space! And oh boy was that second suite massive. A dream I tell you. We had a gorgeous living area and beyond that was a hallway to our front door. We placed her travel crib there, and this time she definitely had her own space, and we did too! Also, because I'm a bathroom toiletry snob, I was thrilled to see that they stock all their bathrooms with Aesop's!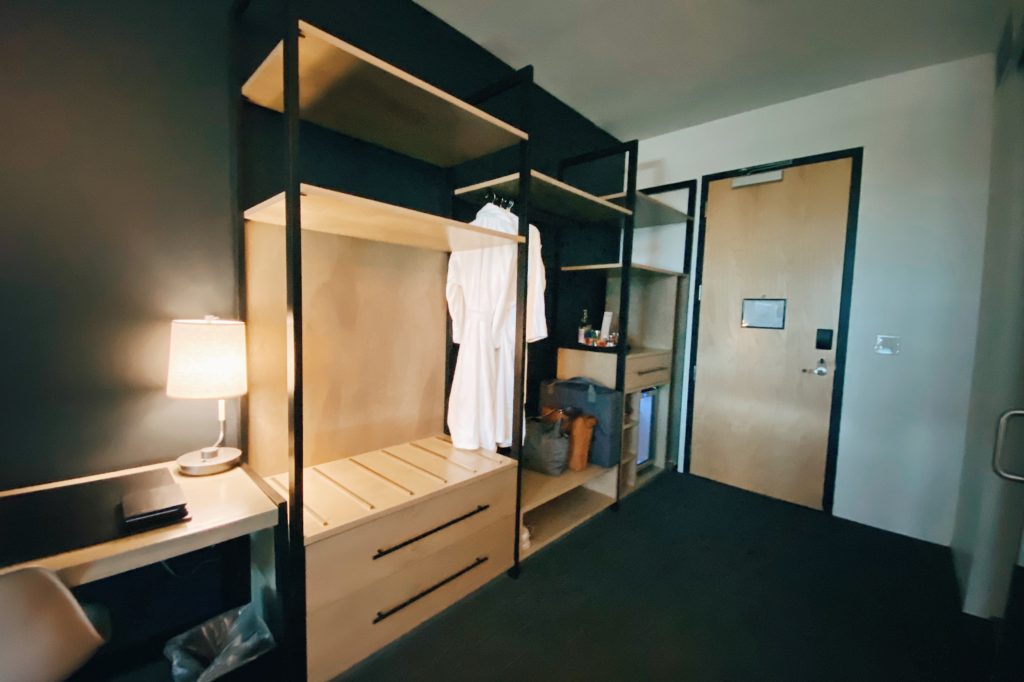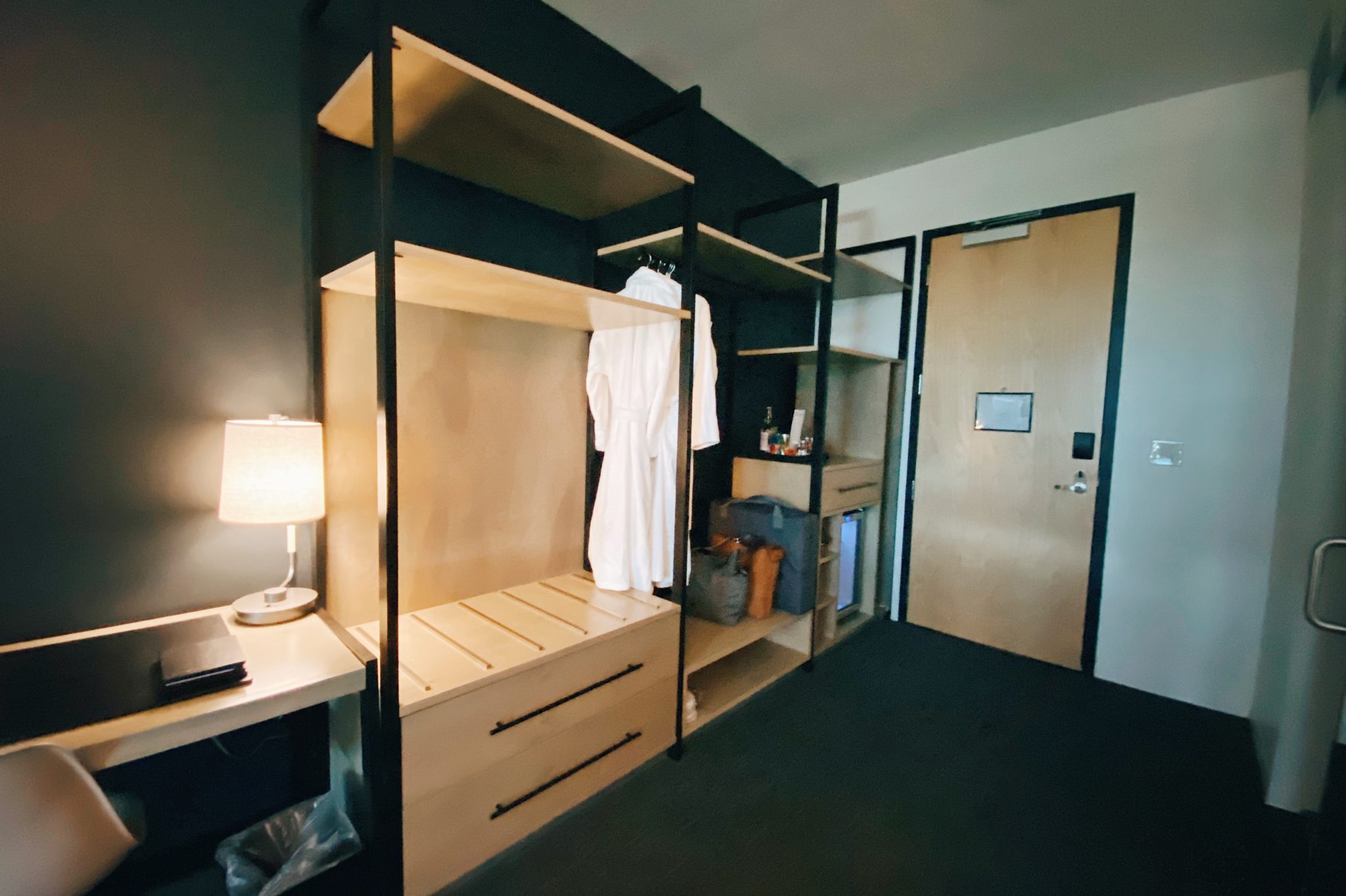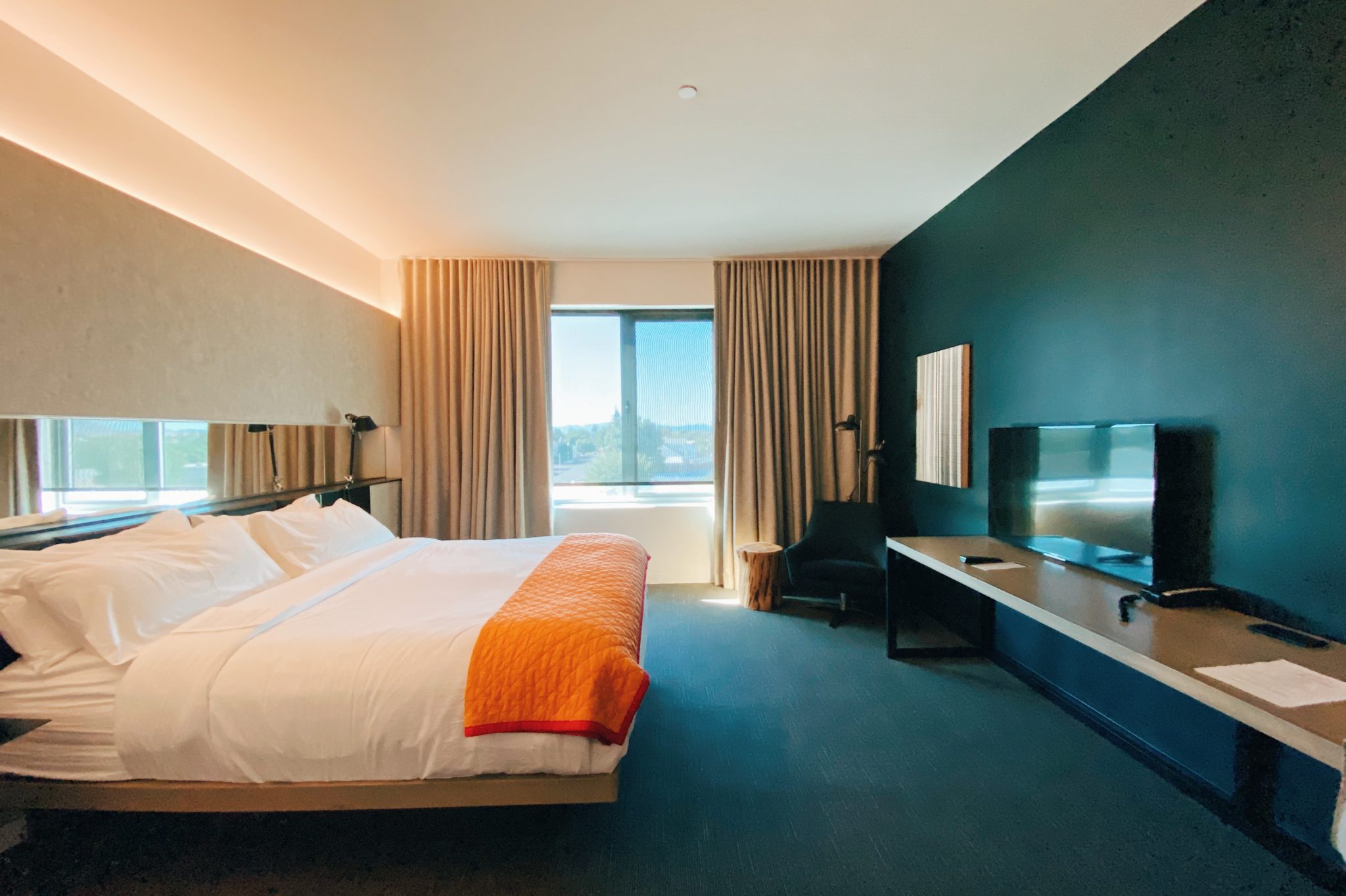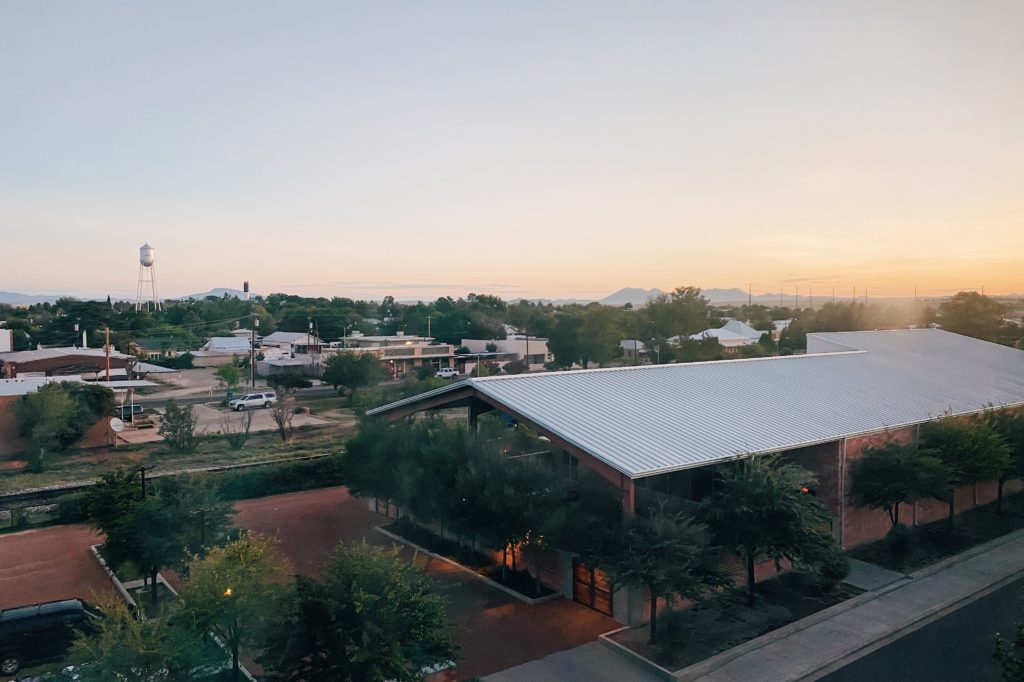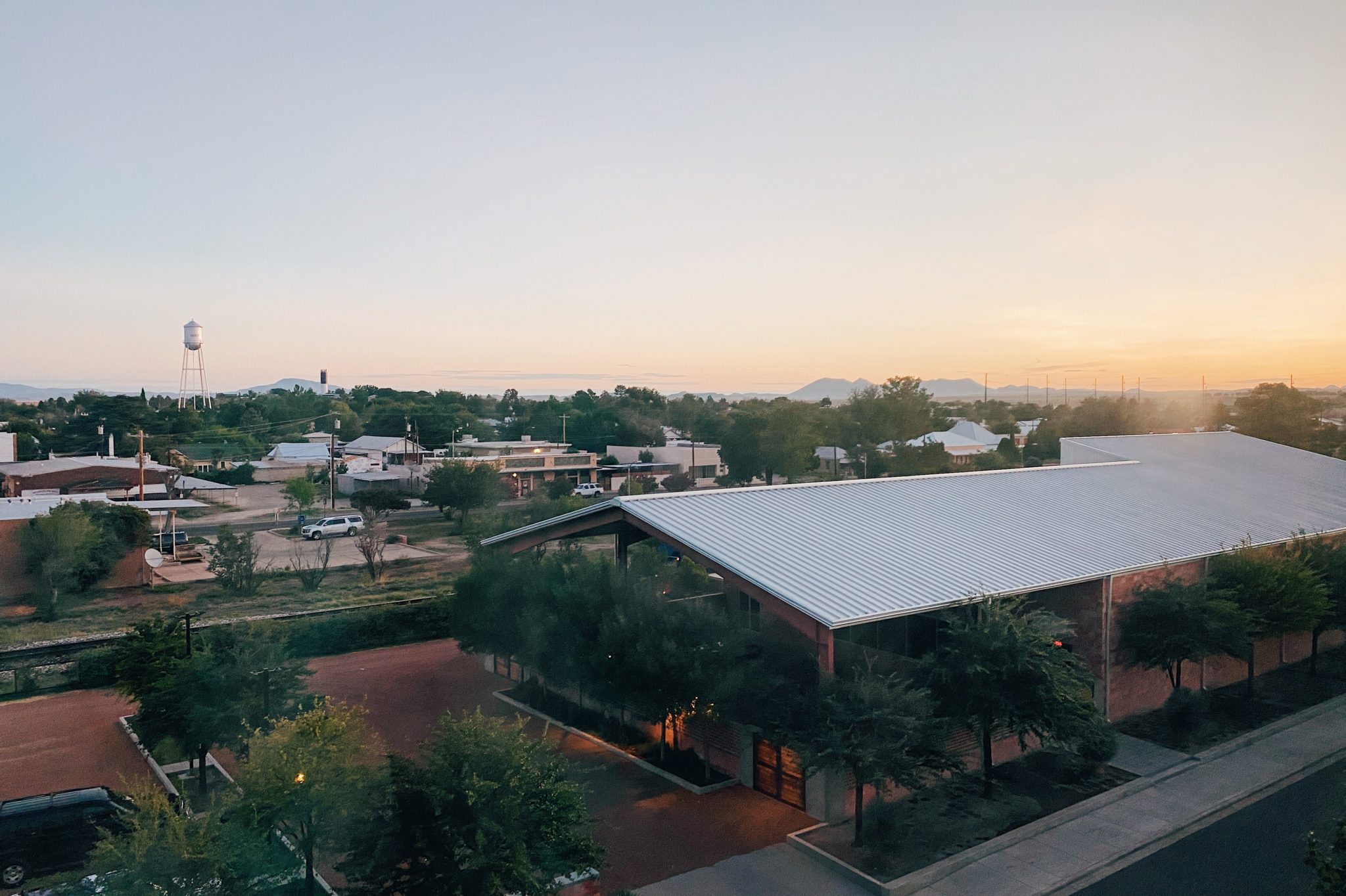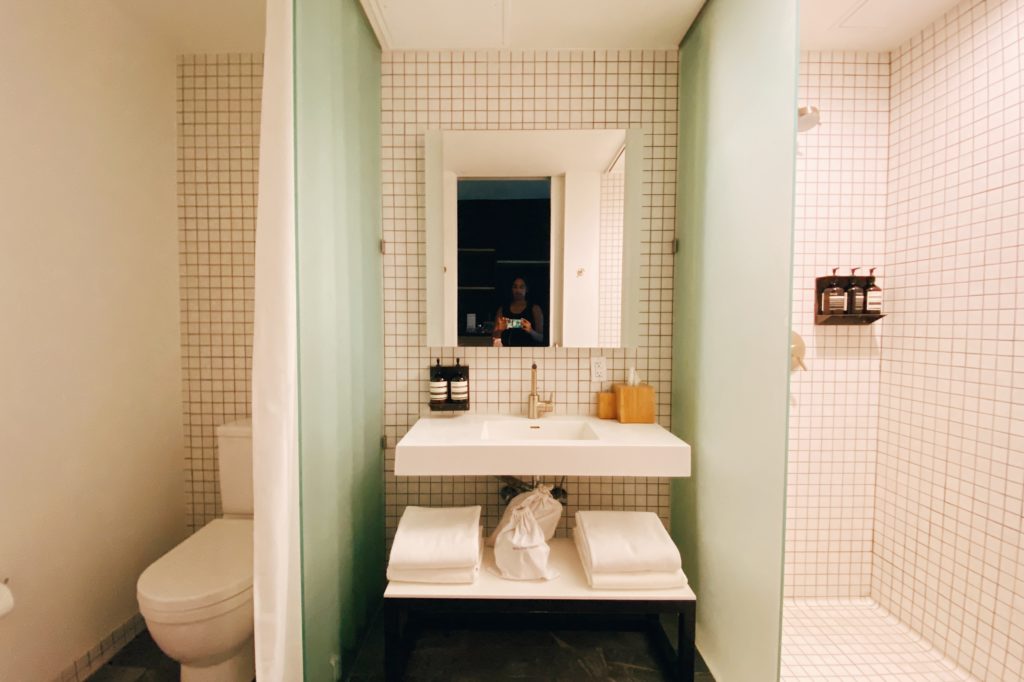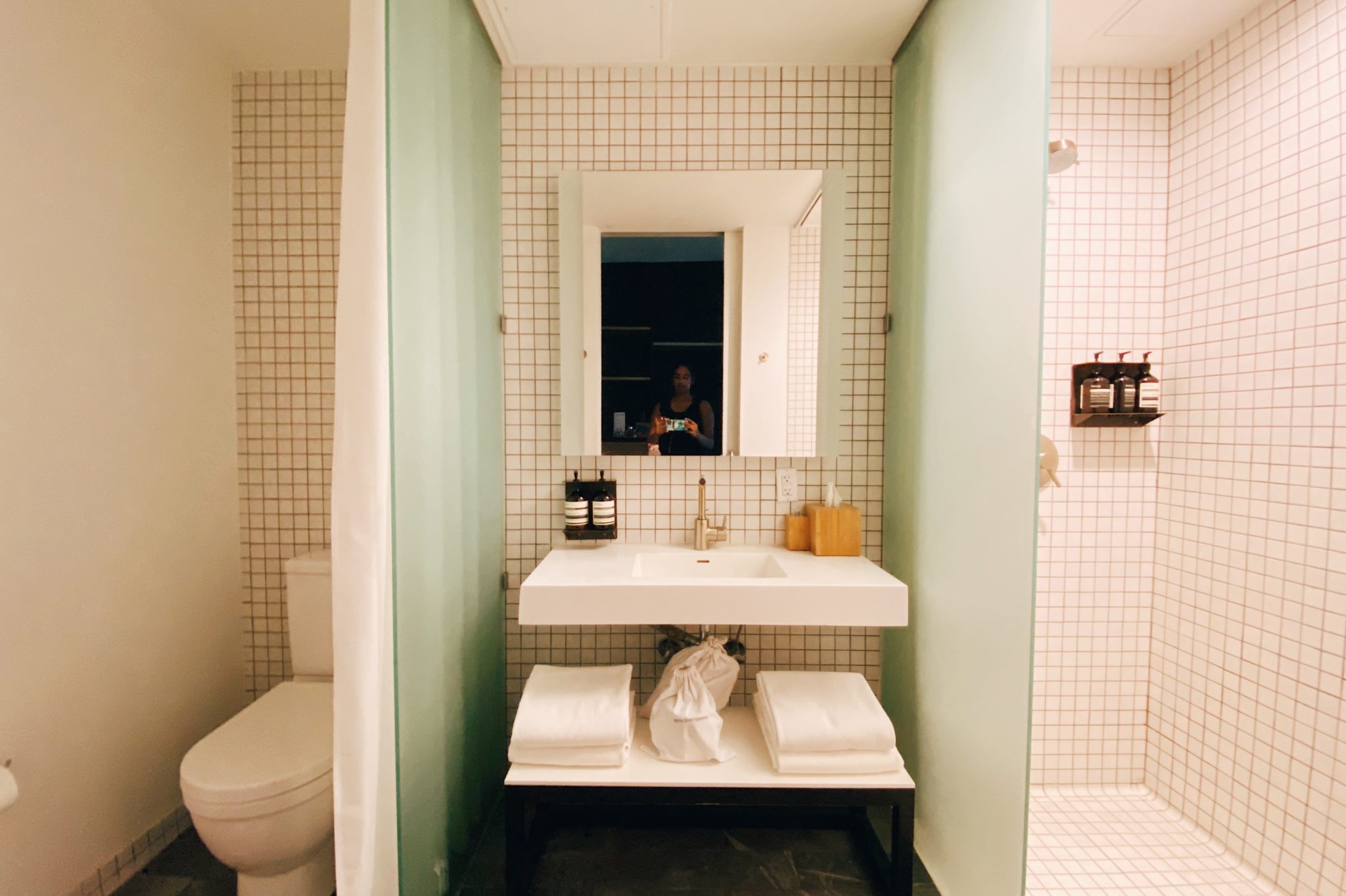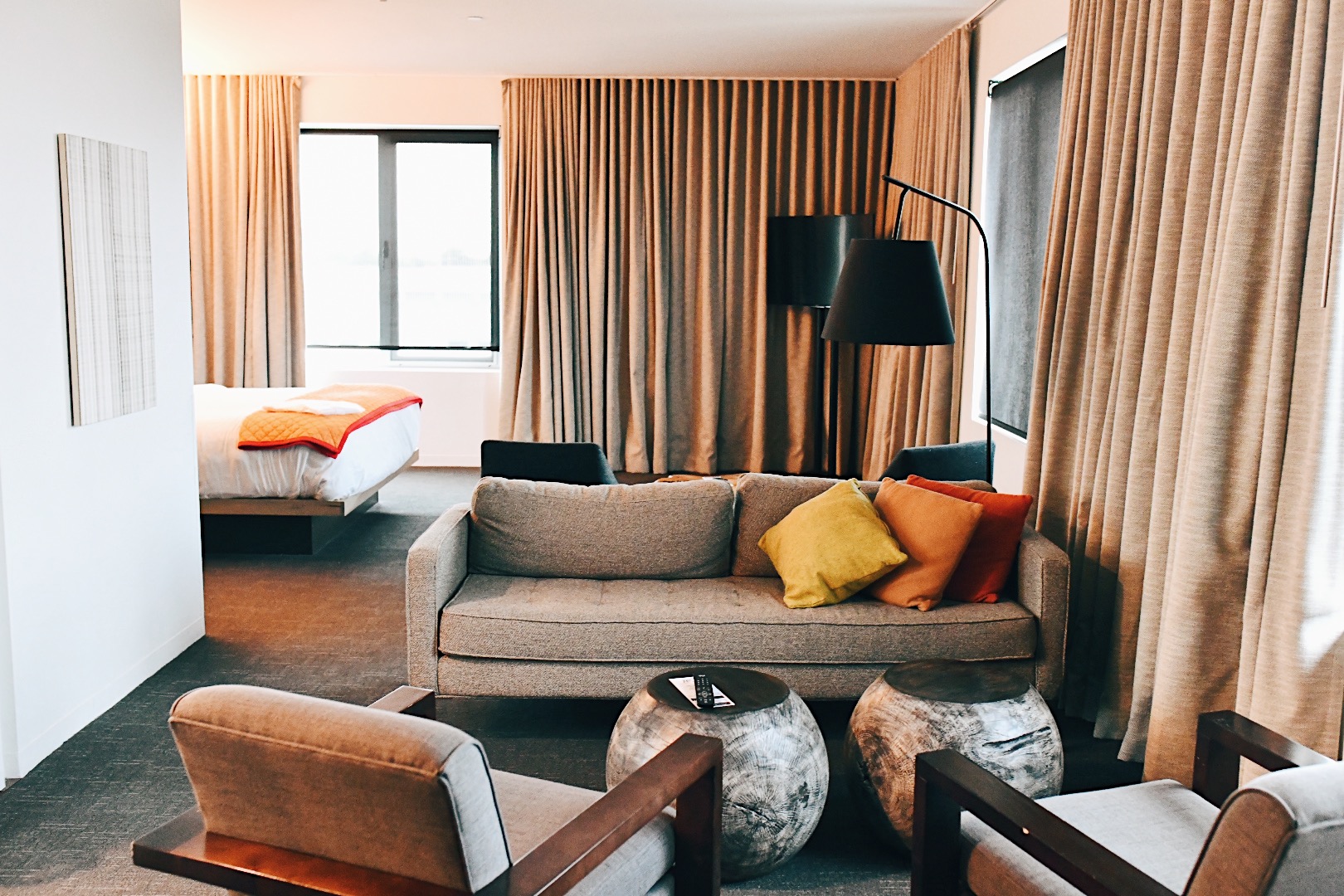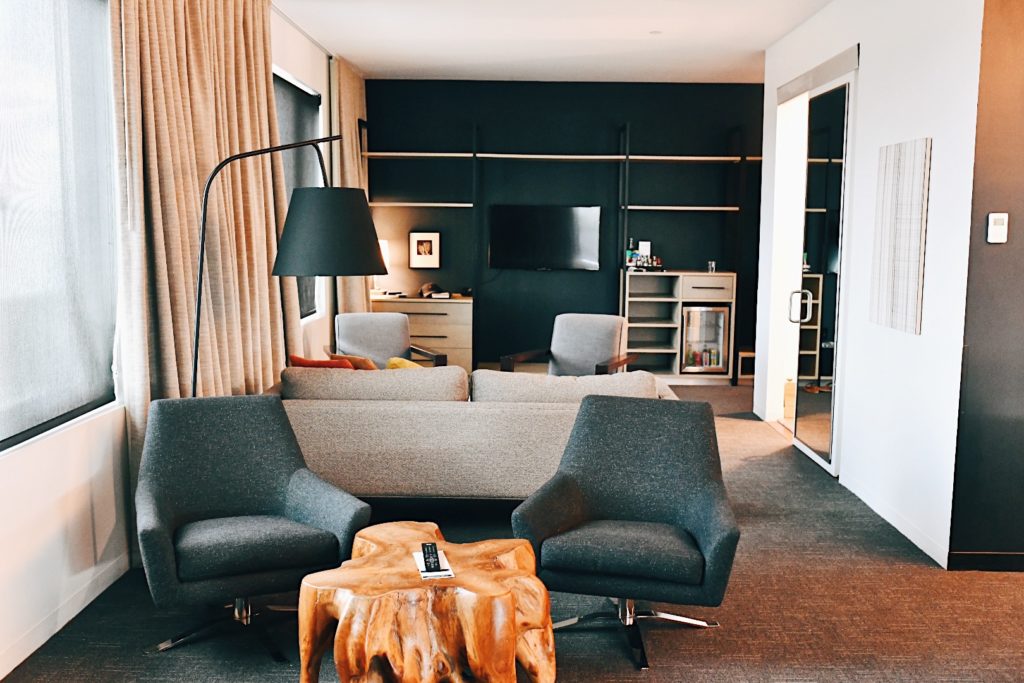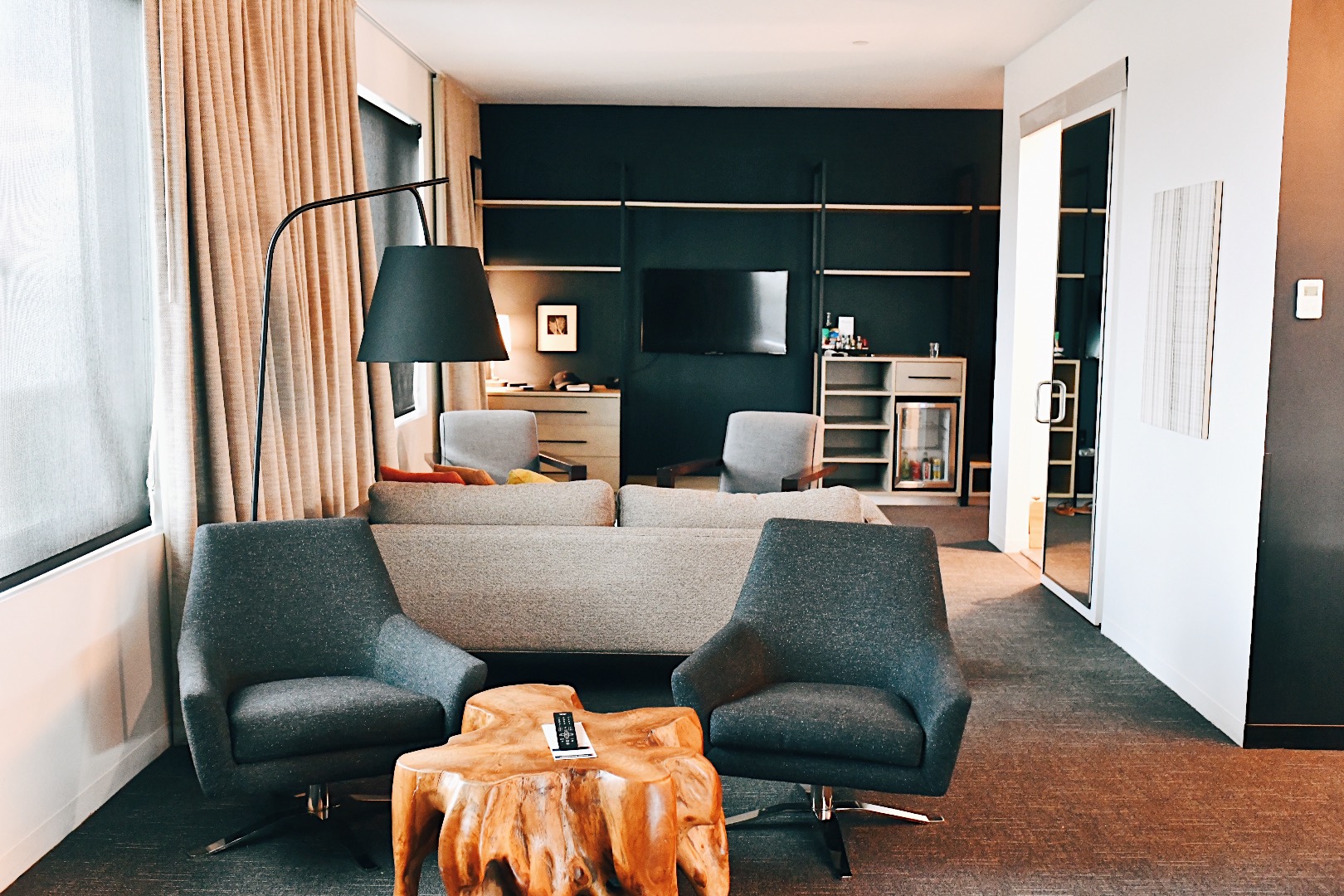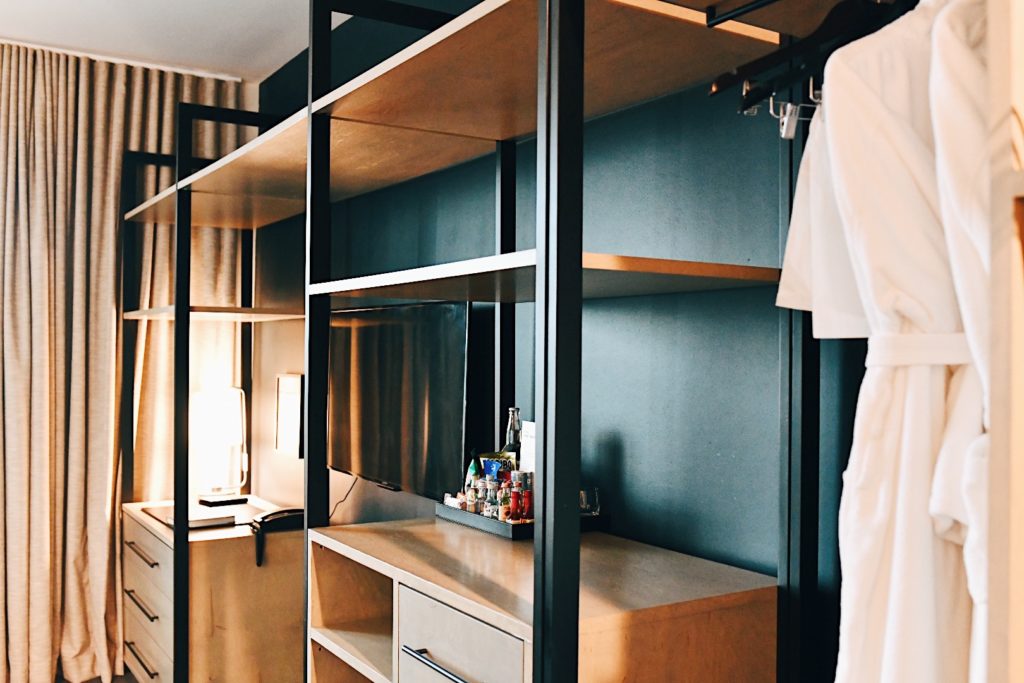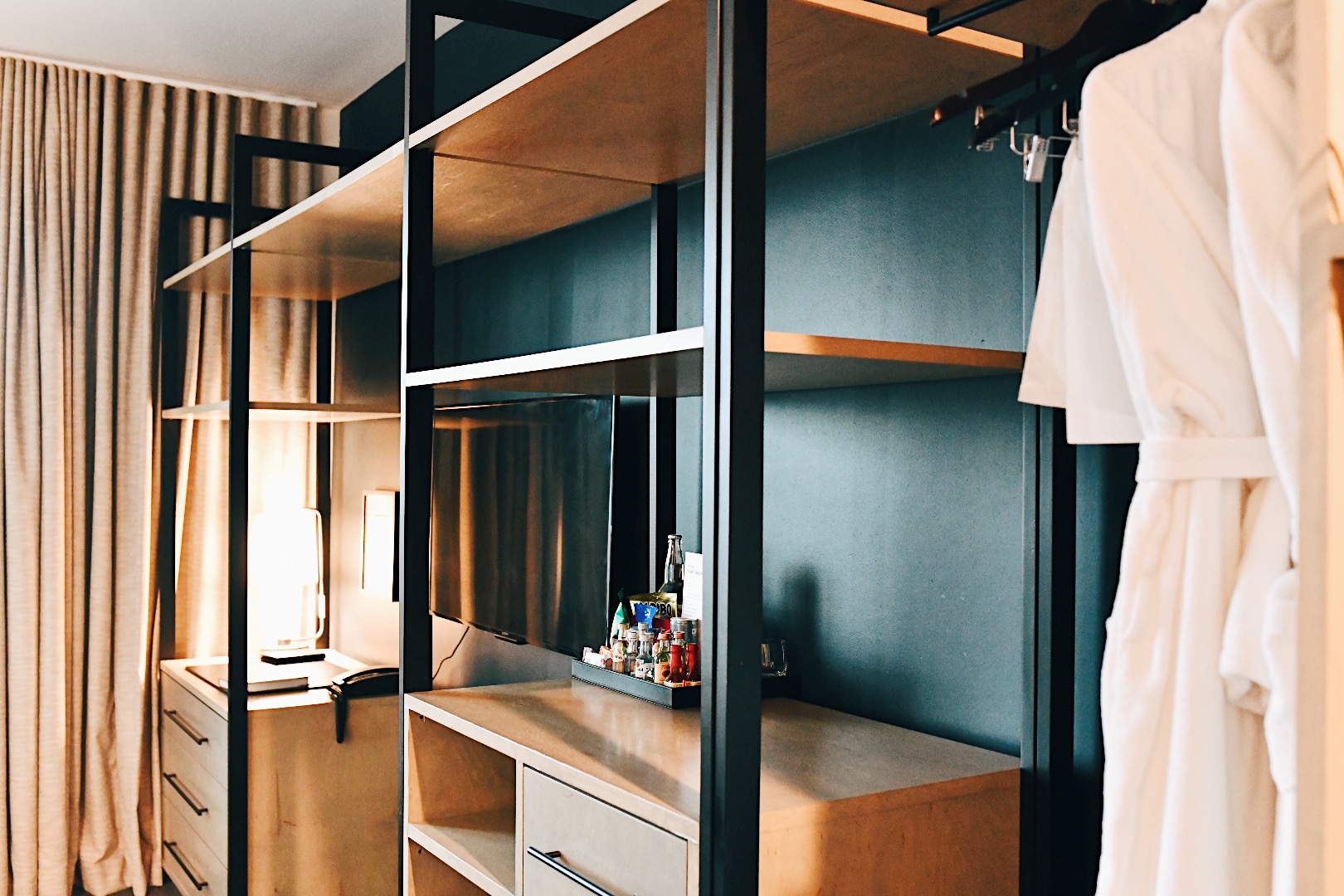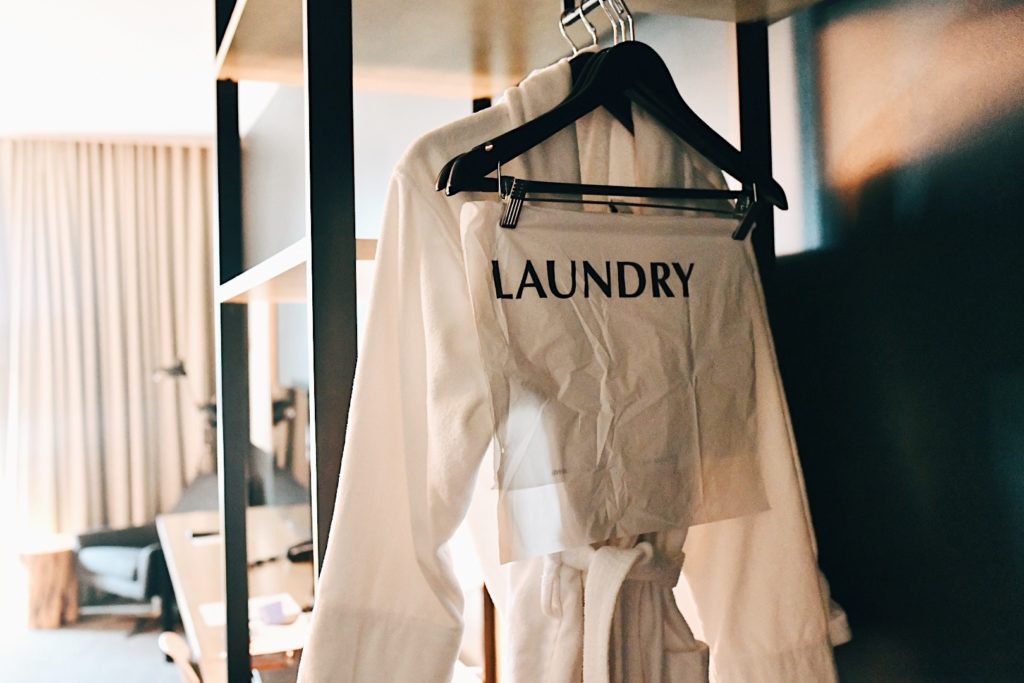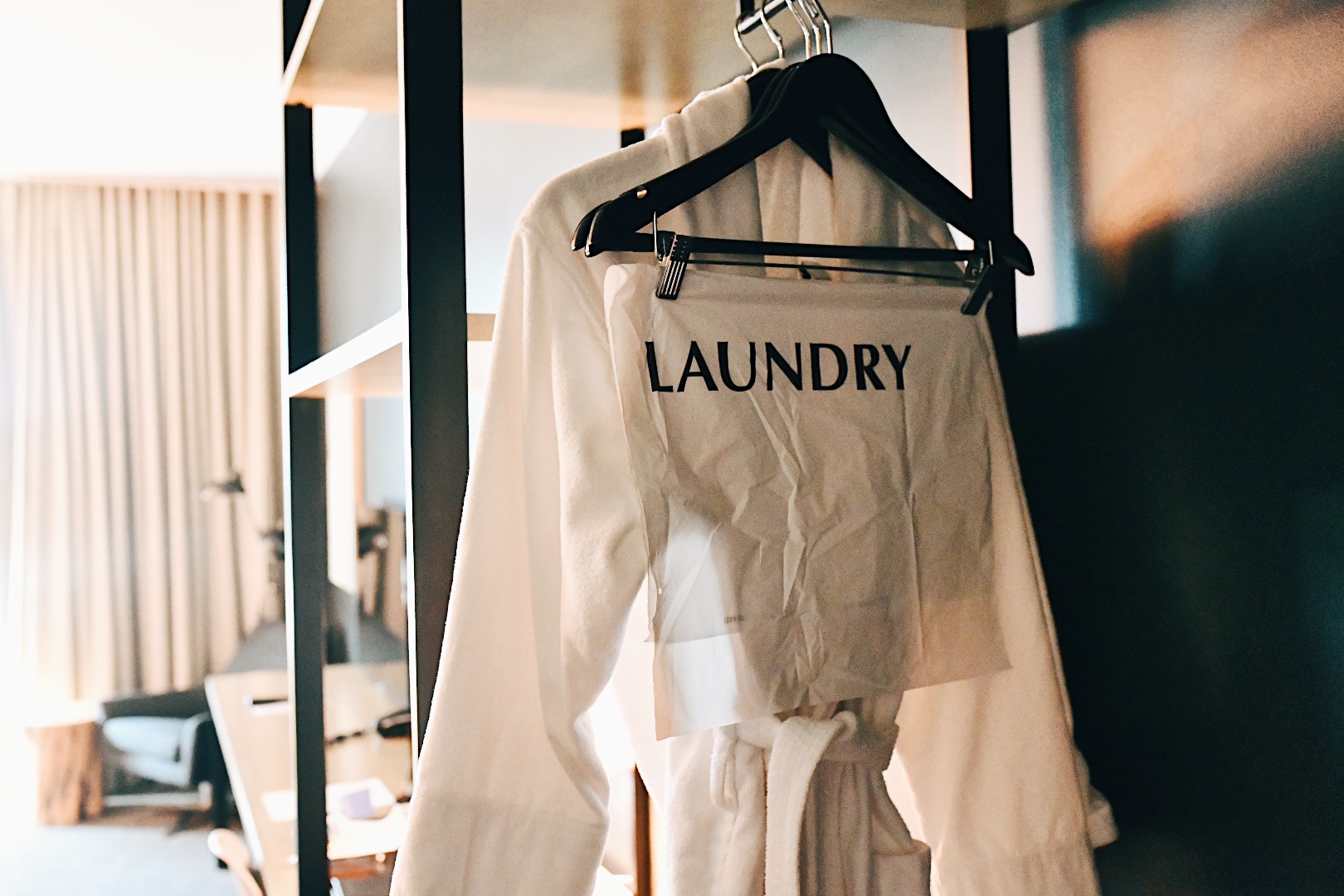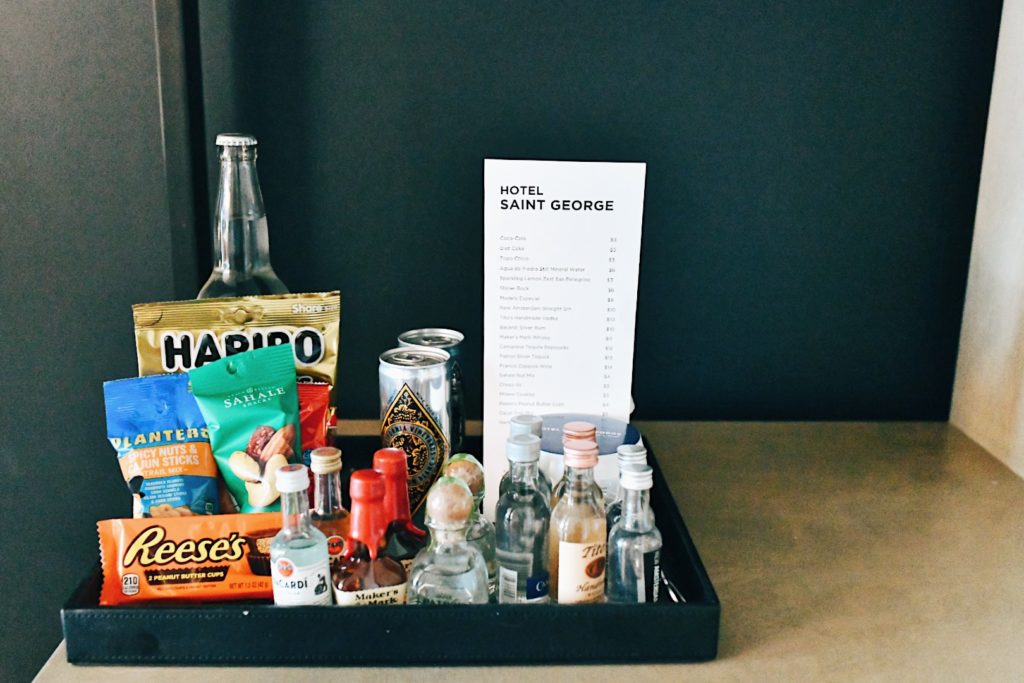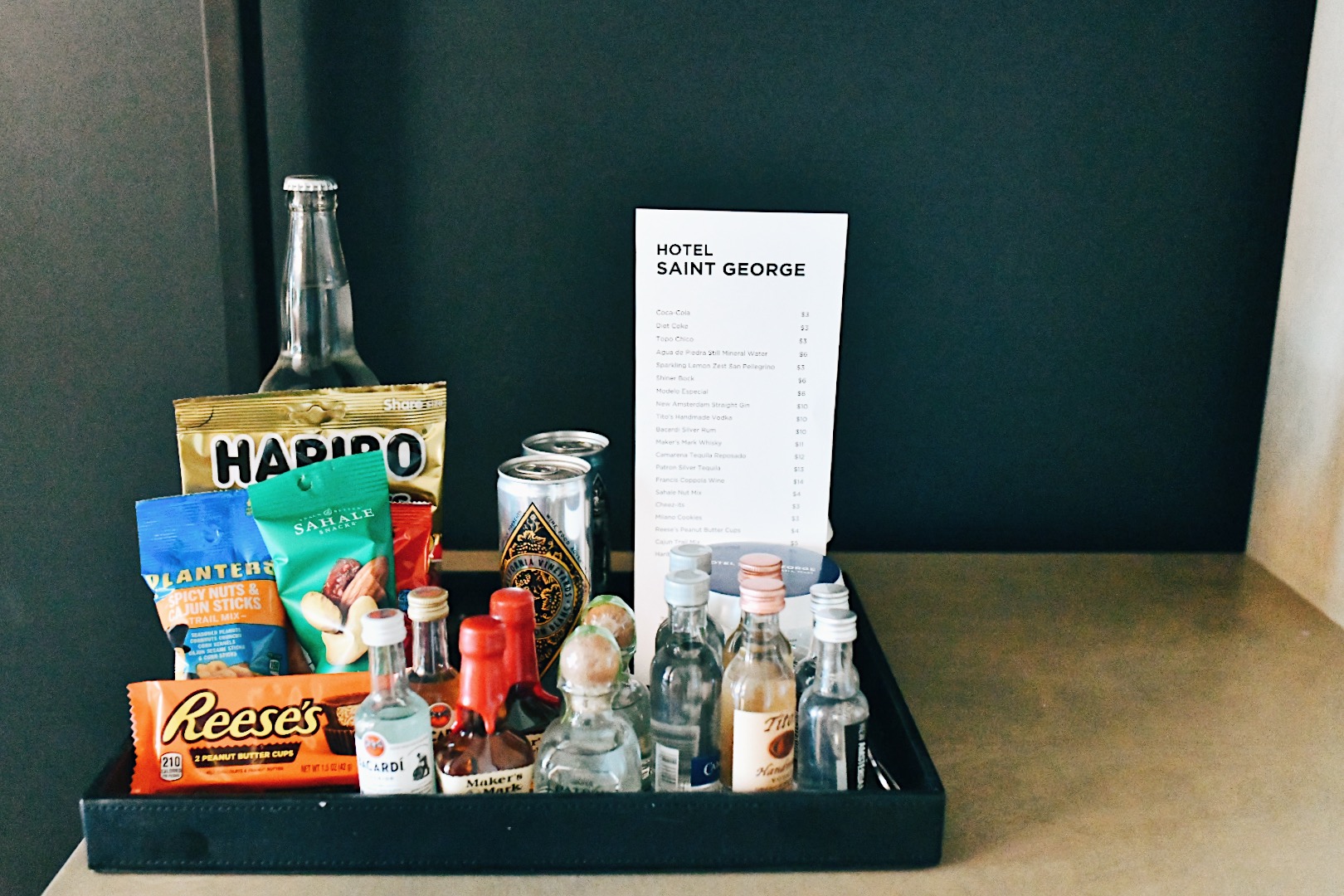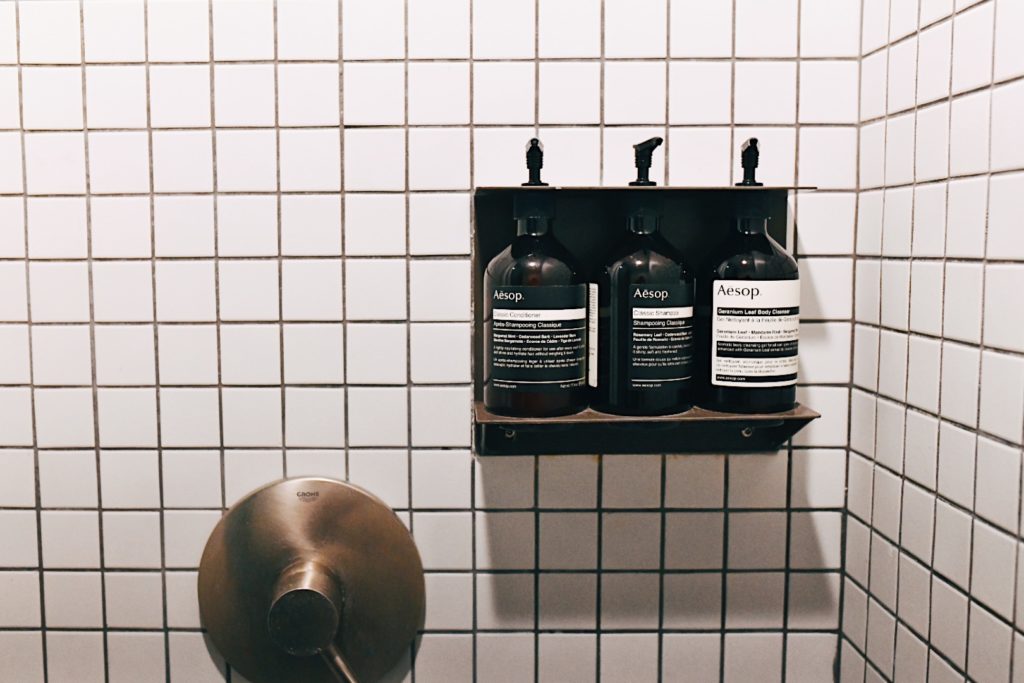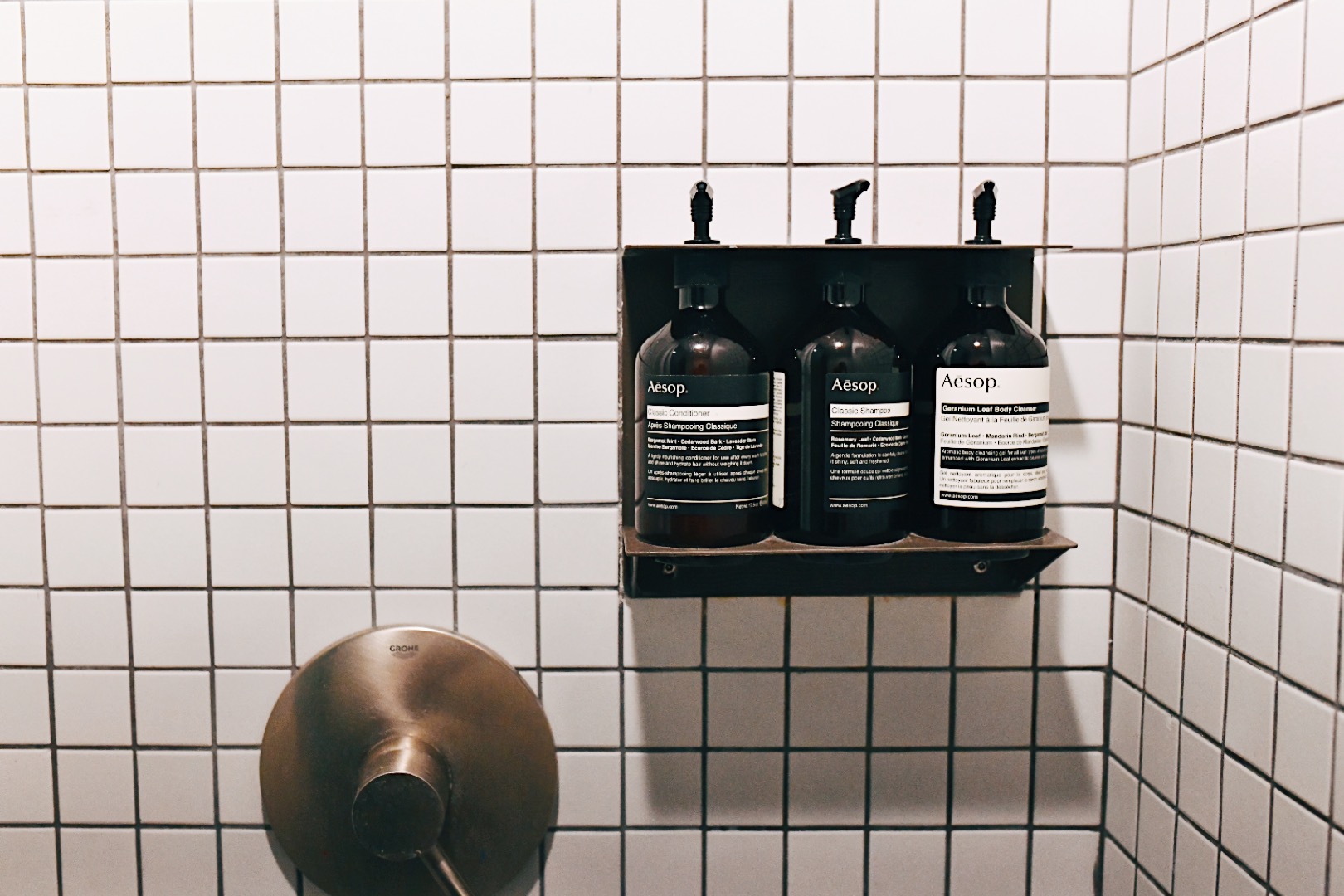 Pool & Food:
What a dream! This pool is long enough and wide enough to feel like you're far away from anyone else within it. It's also just a beautiful area of the hotel! You have to go outside of the hotel to get to their pool house. We enjoyed their cabanas, and next time we might even pop into the hot tub! Because of the pandemic, they served food in the pool area. You can't go wrong with anything on their menu, but I'm going to go ahead and tell you that you will LOVE their burgers. They have the best veggie burger I've had in a hotel ever. Ever. Ever. And the Parmesan truffle fries oh my God! And the fresh lemonade!? Y'all. Their food does not disappoint if anything; it elevates your hotel food requirements so much that any hotel you go to after that might miss the mark, haha!!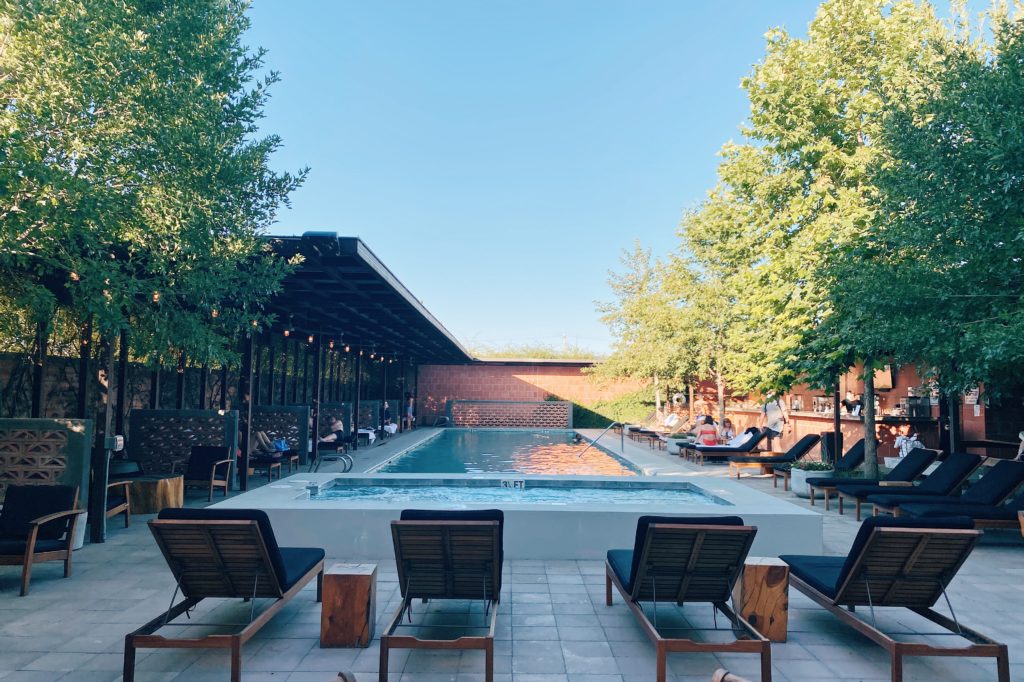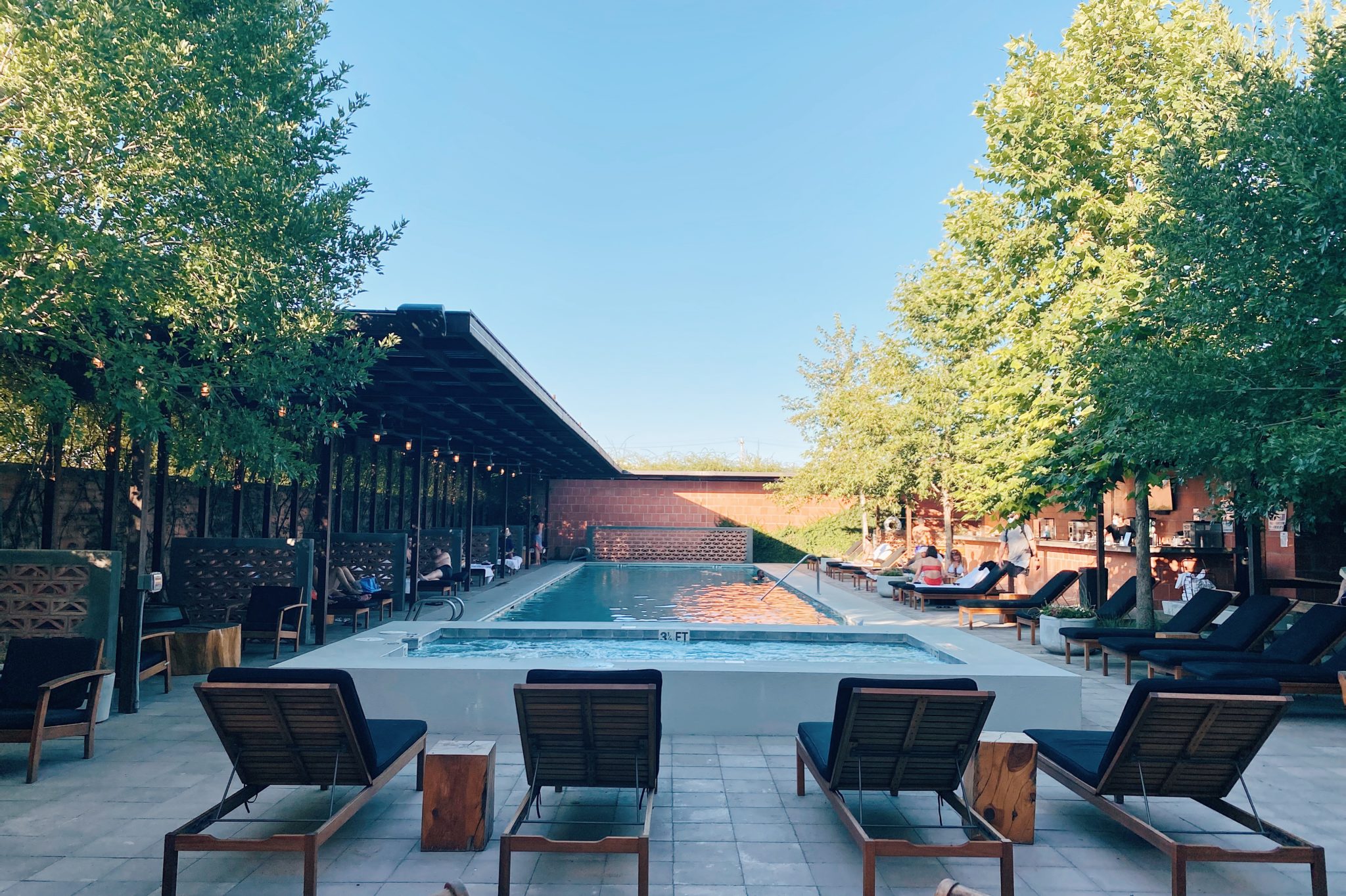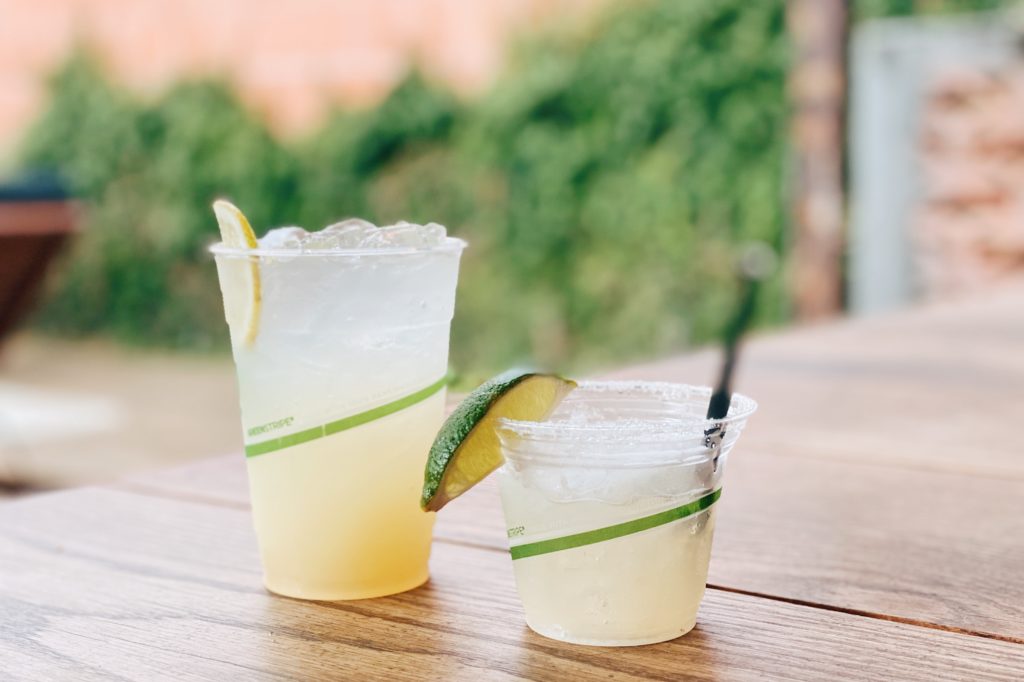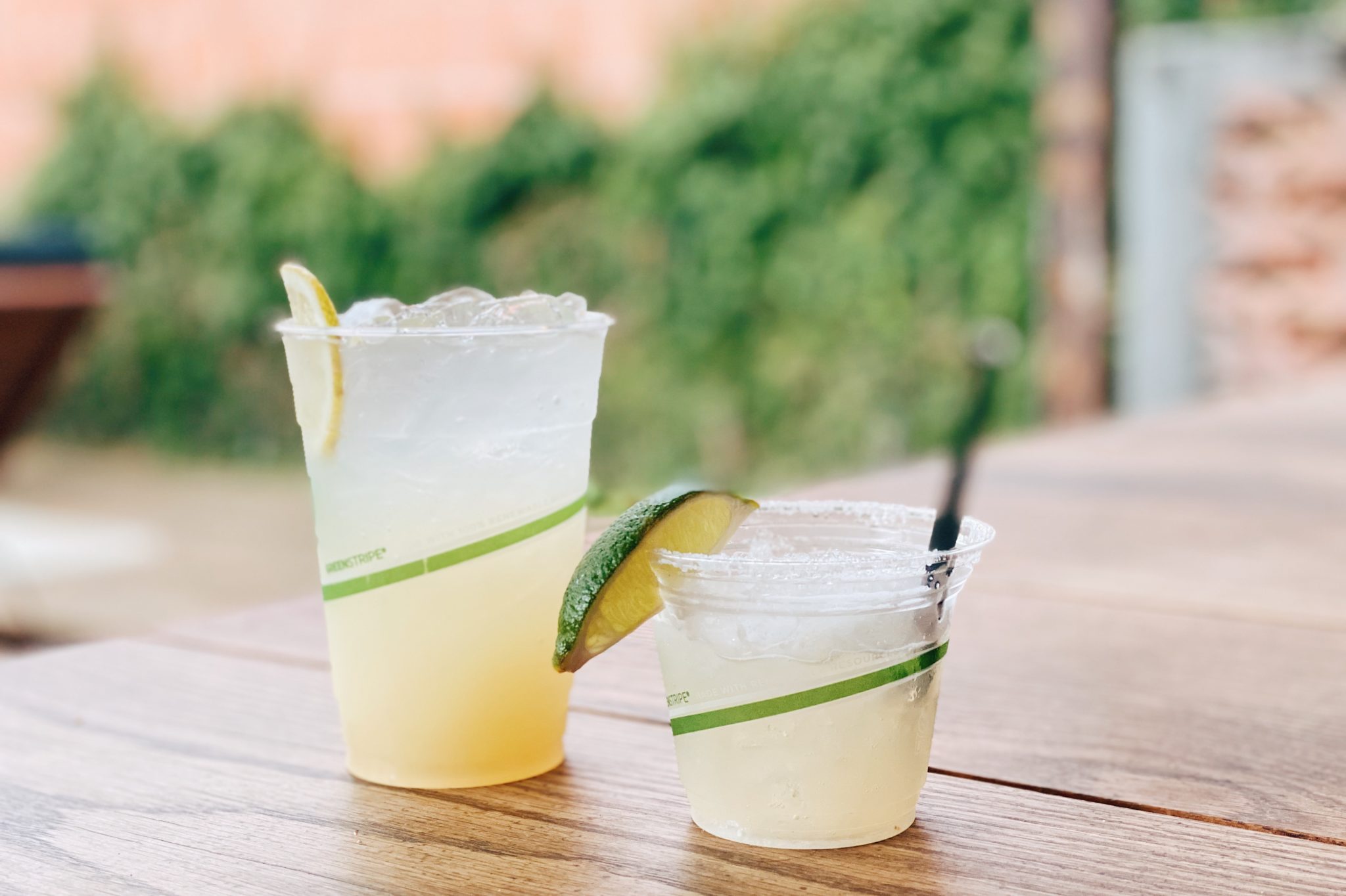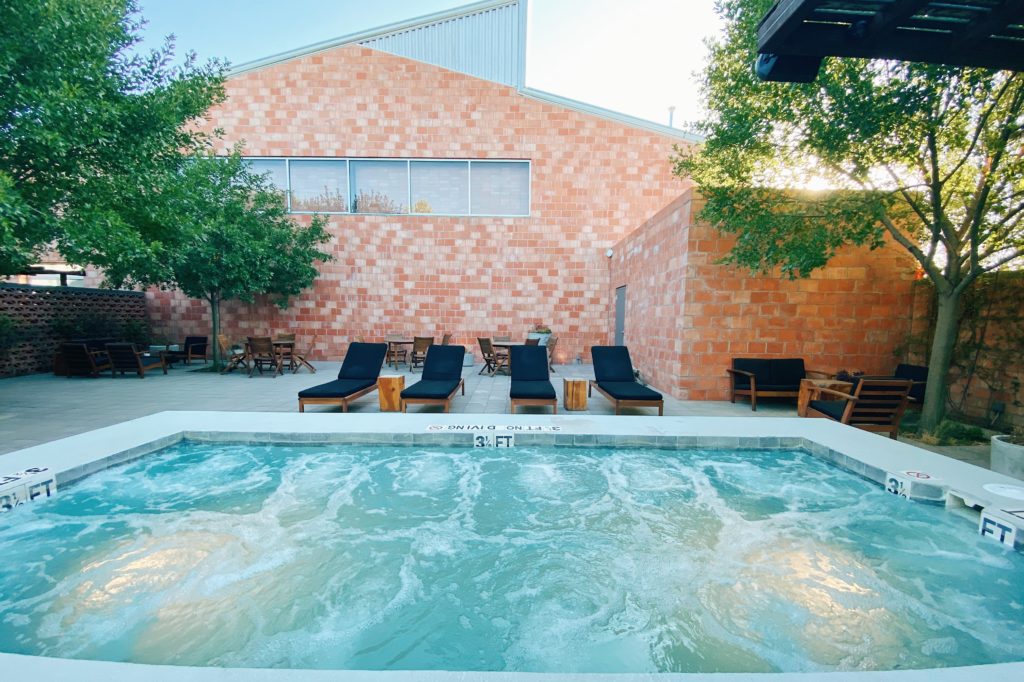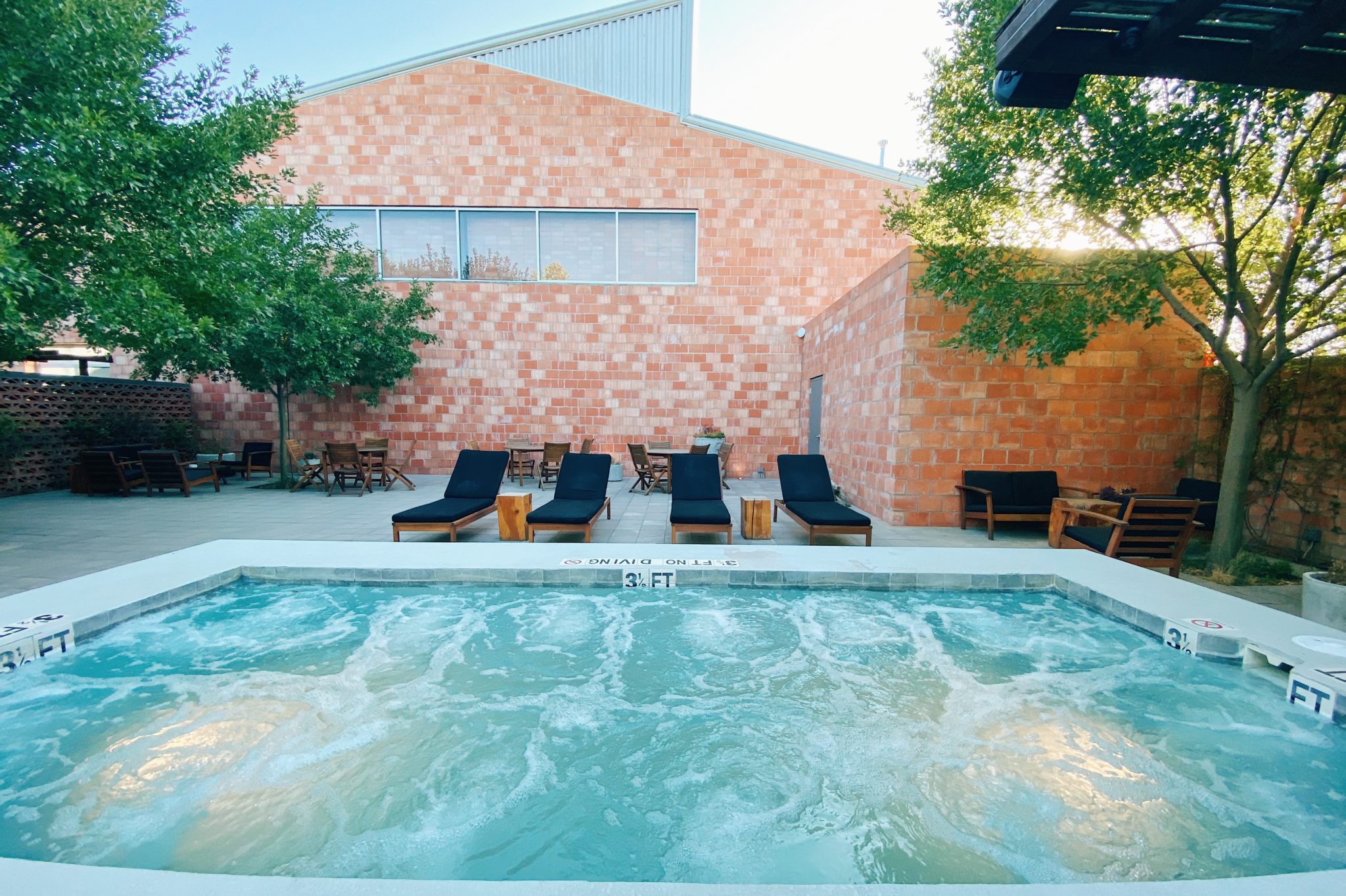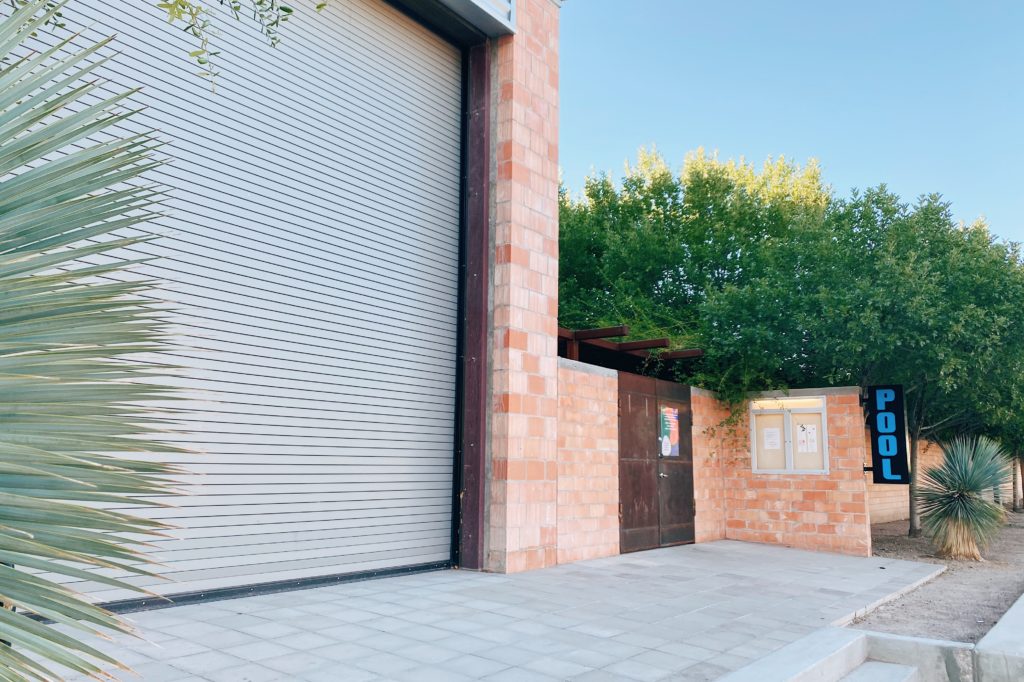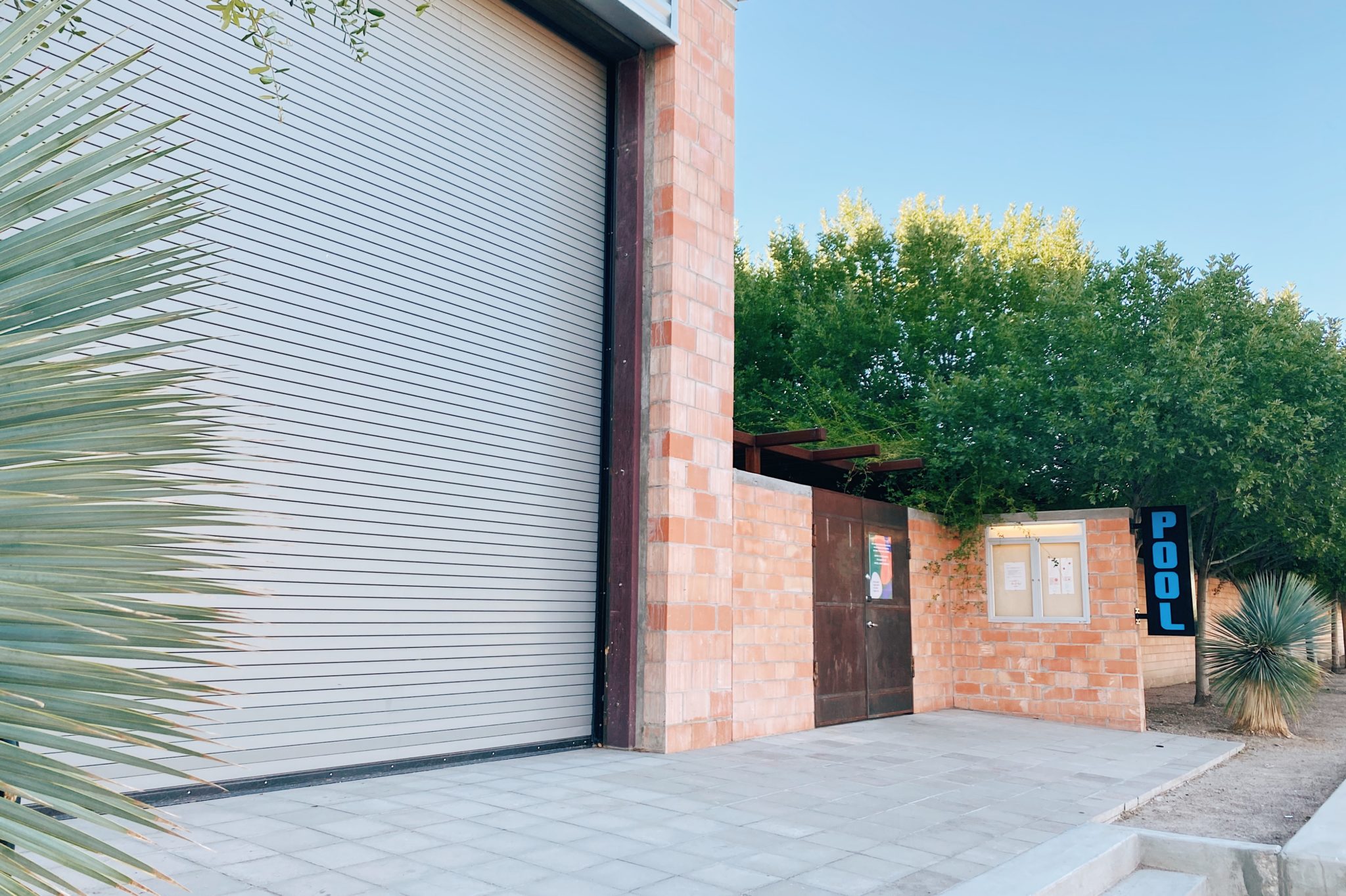 We walked around our hotel every day and checked out coffee spots, stores, boutiques, and more. You can go as fast-paced or relaxed as you want in Marfa. We prefer a mixture of good food, great coffee, art, architecture, light shopping, and rest.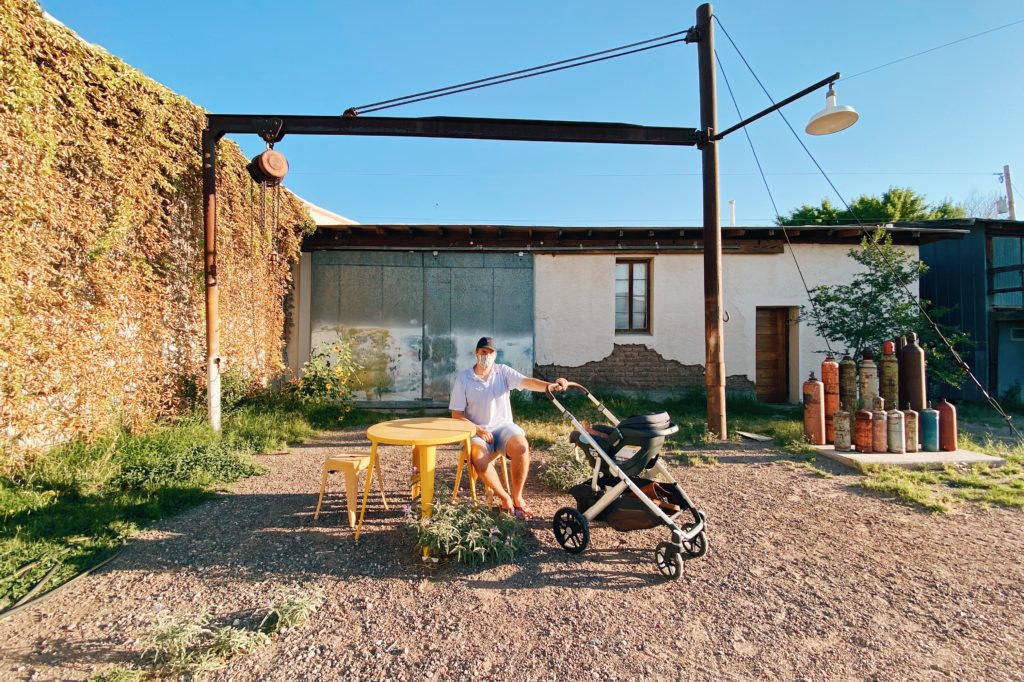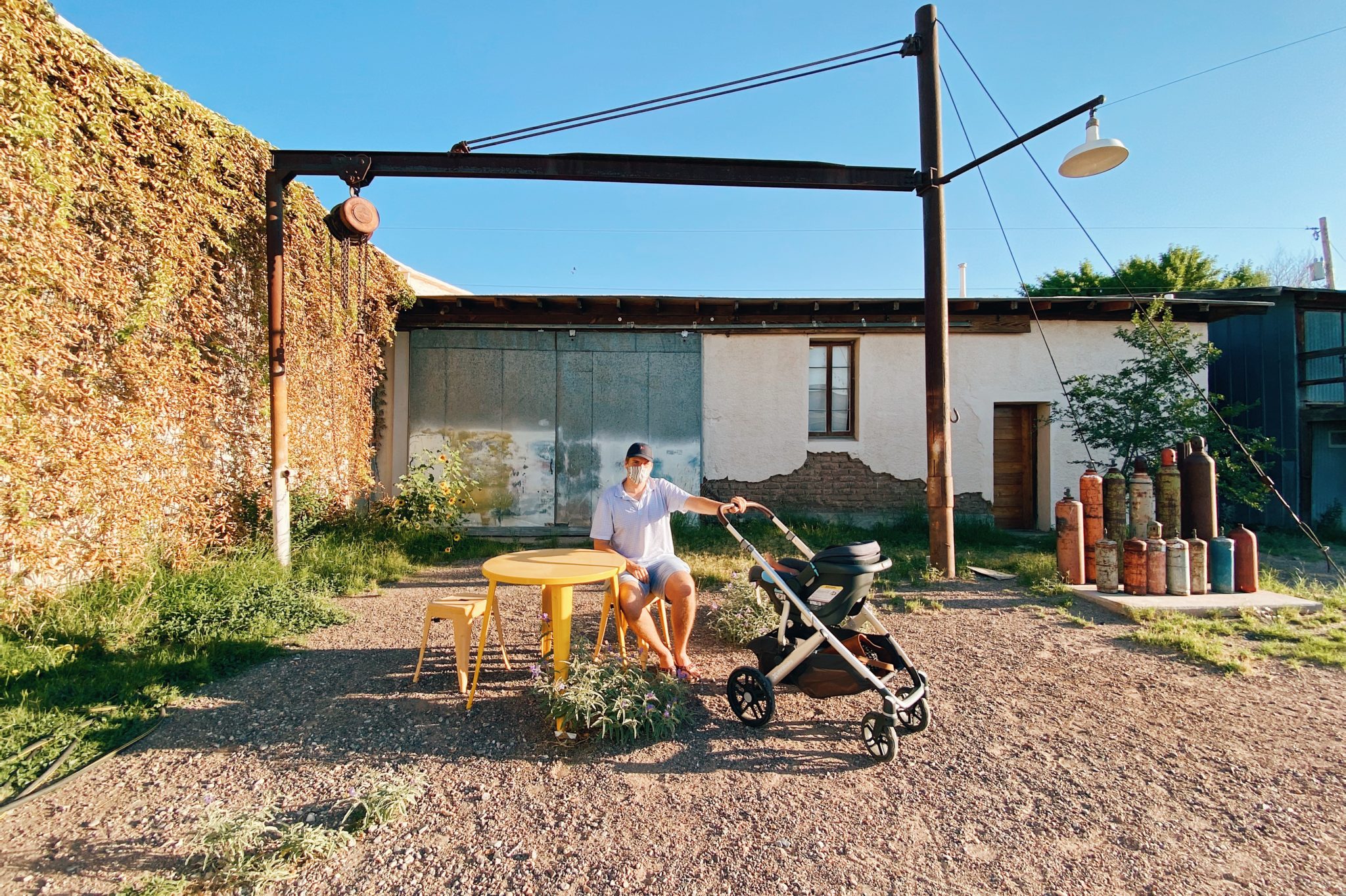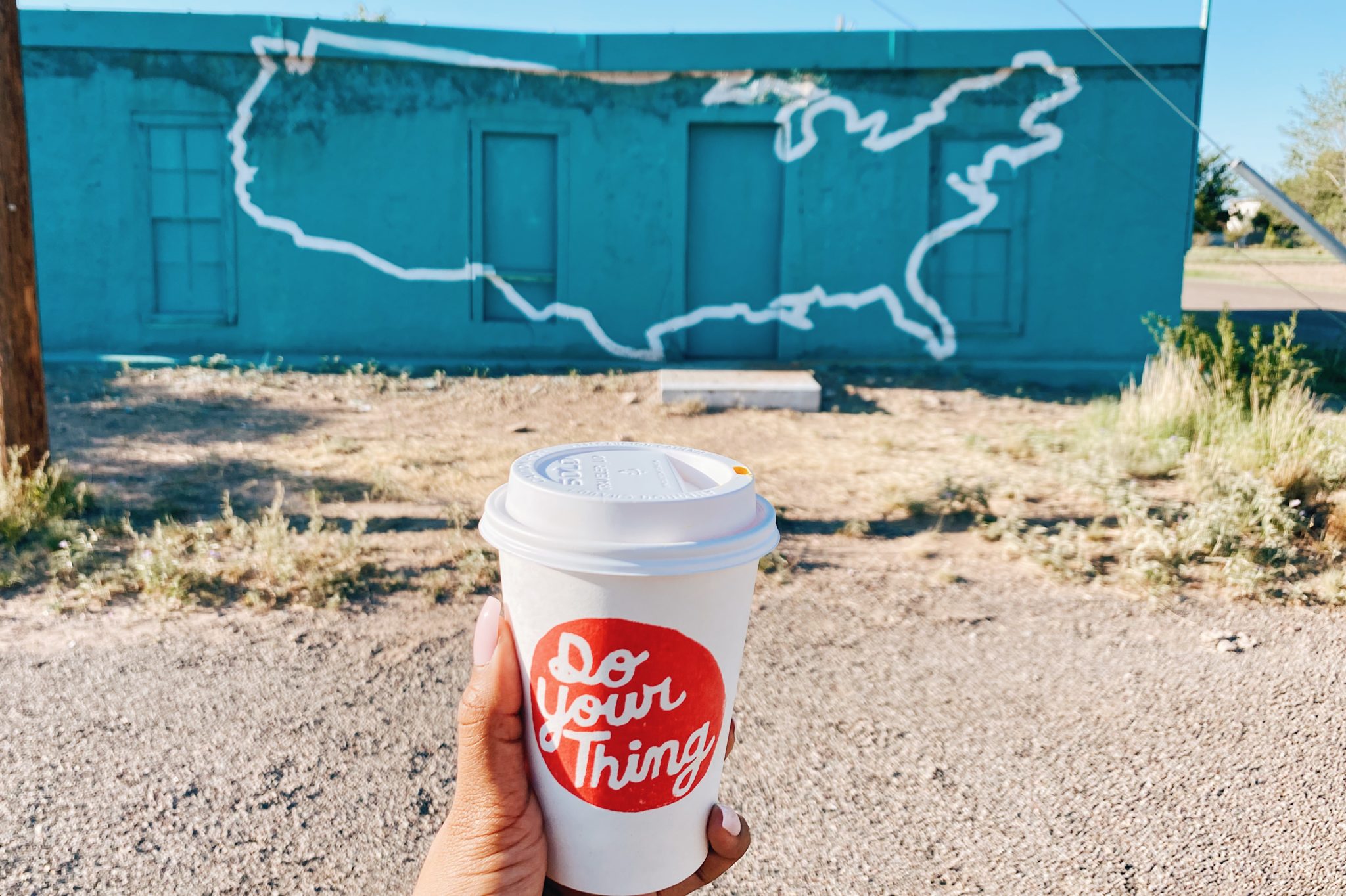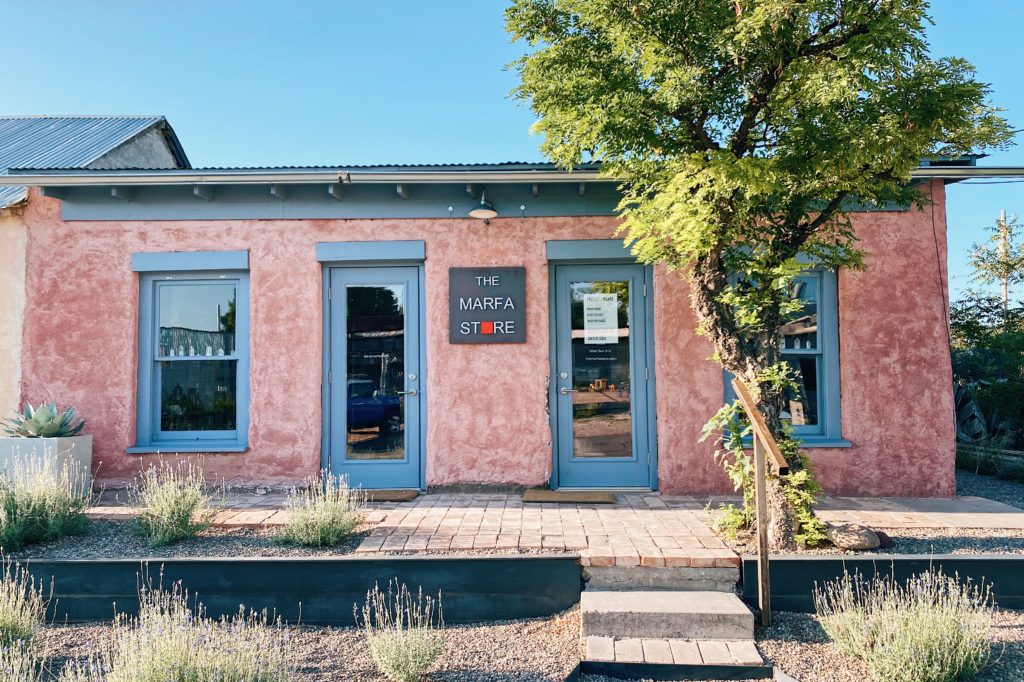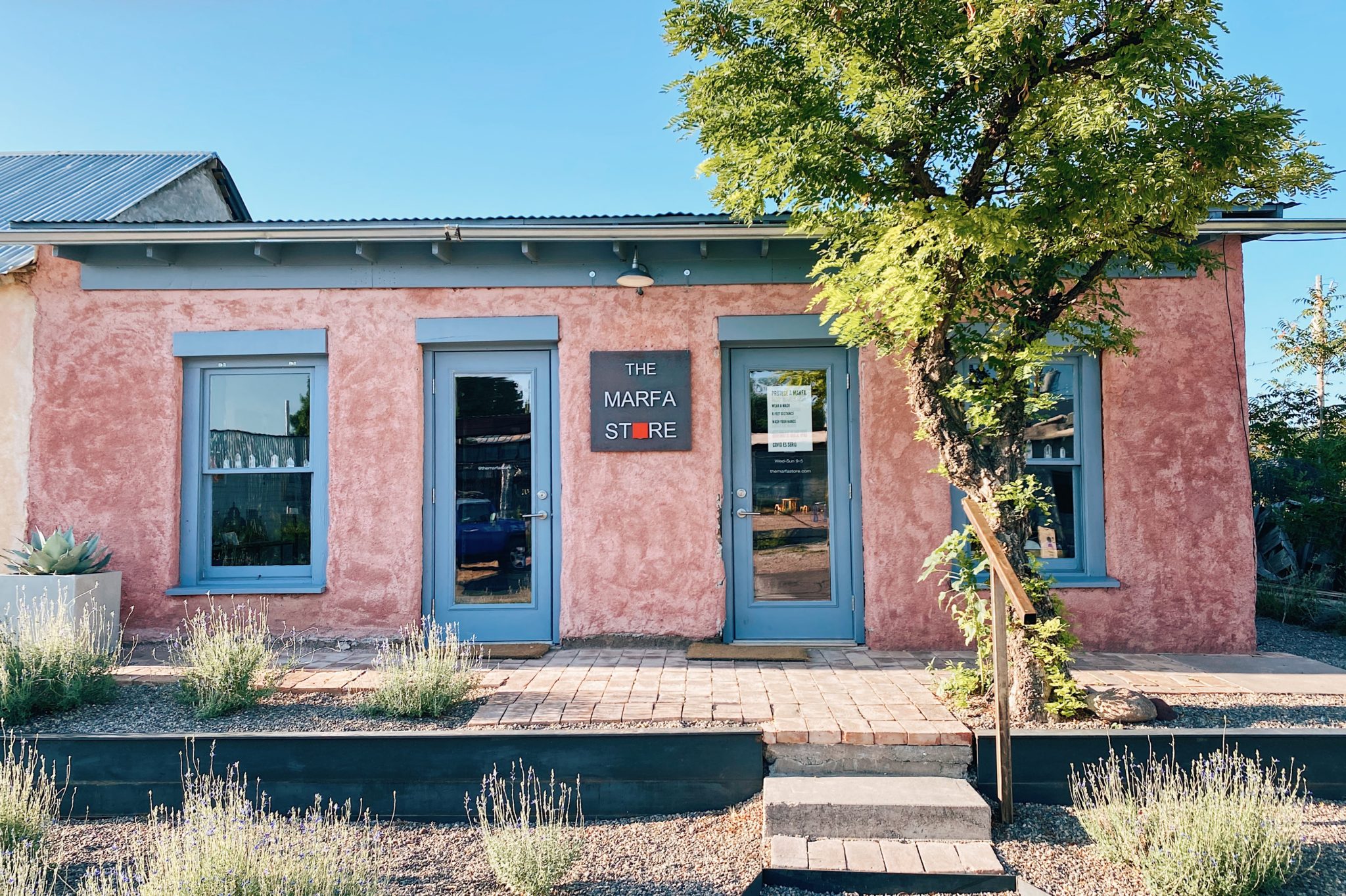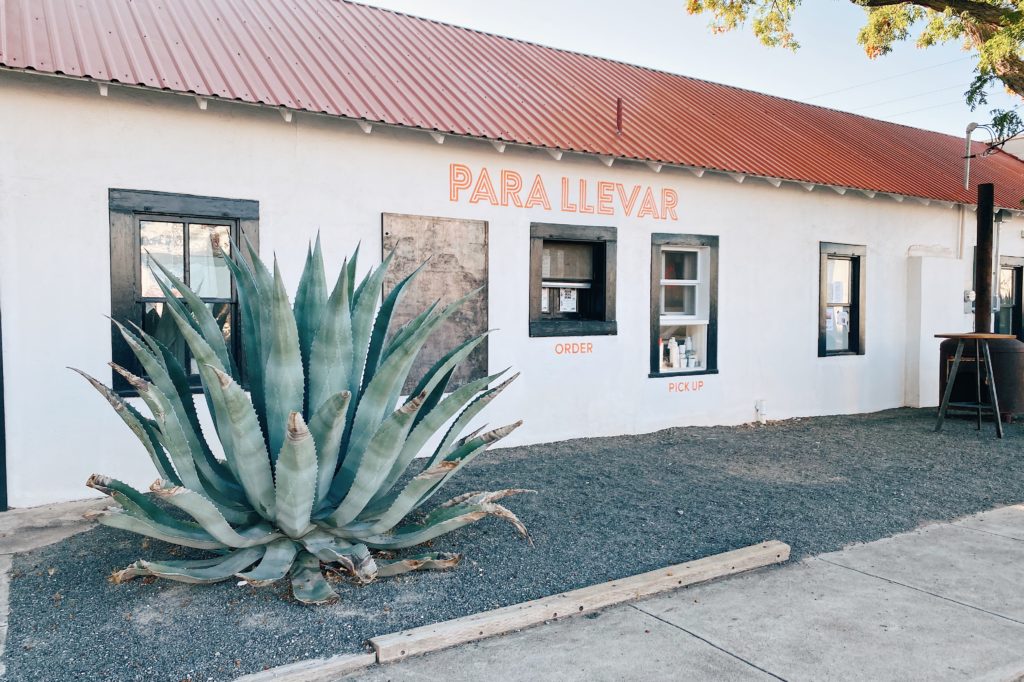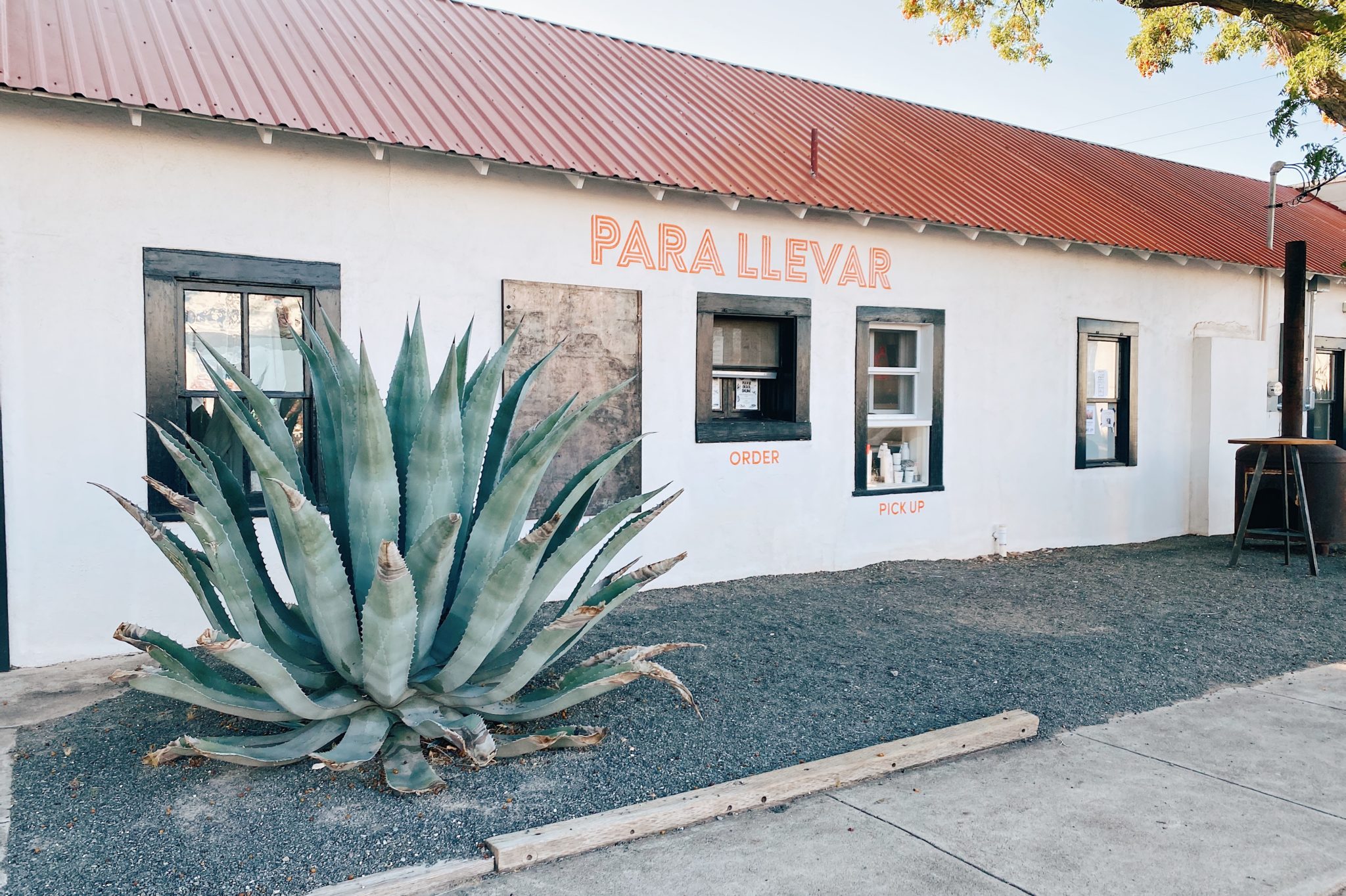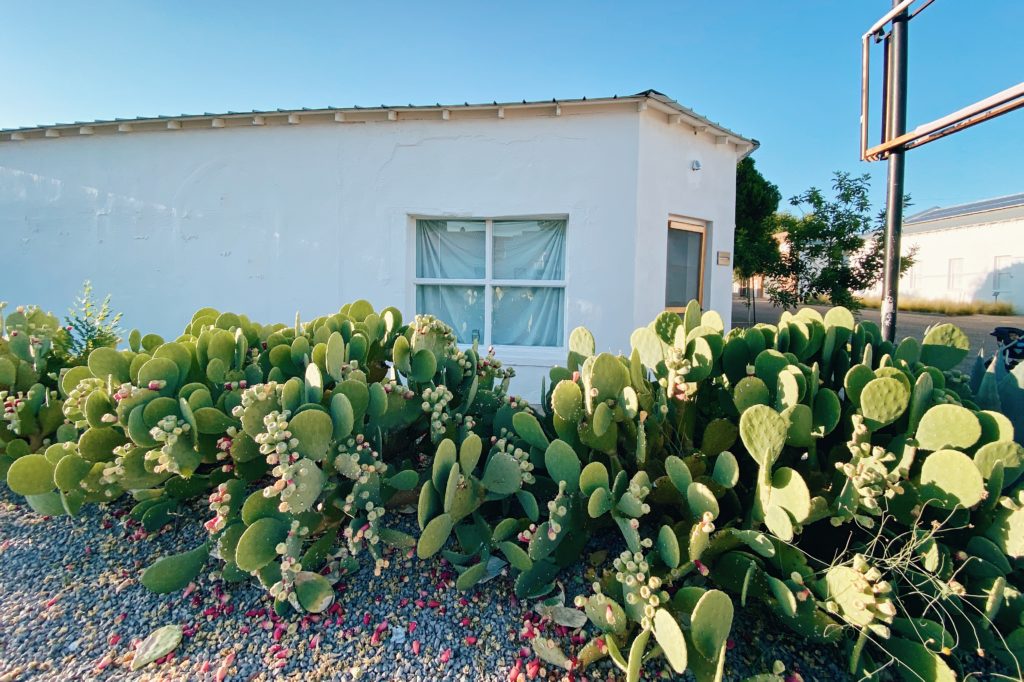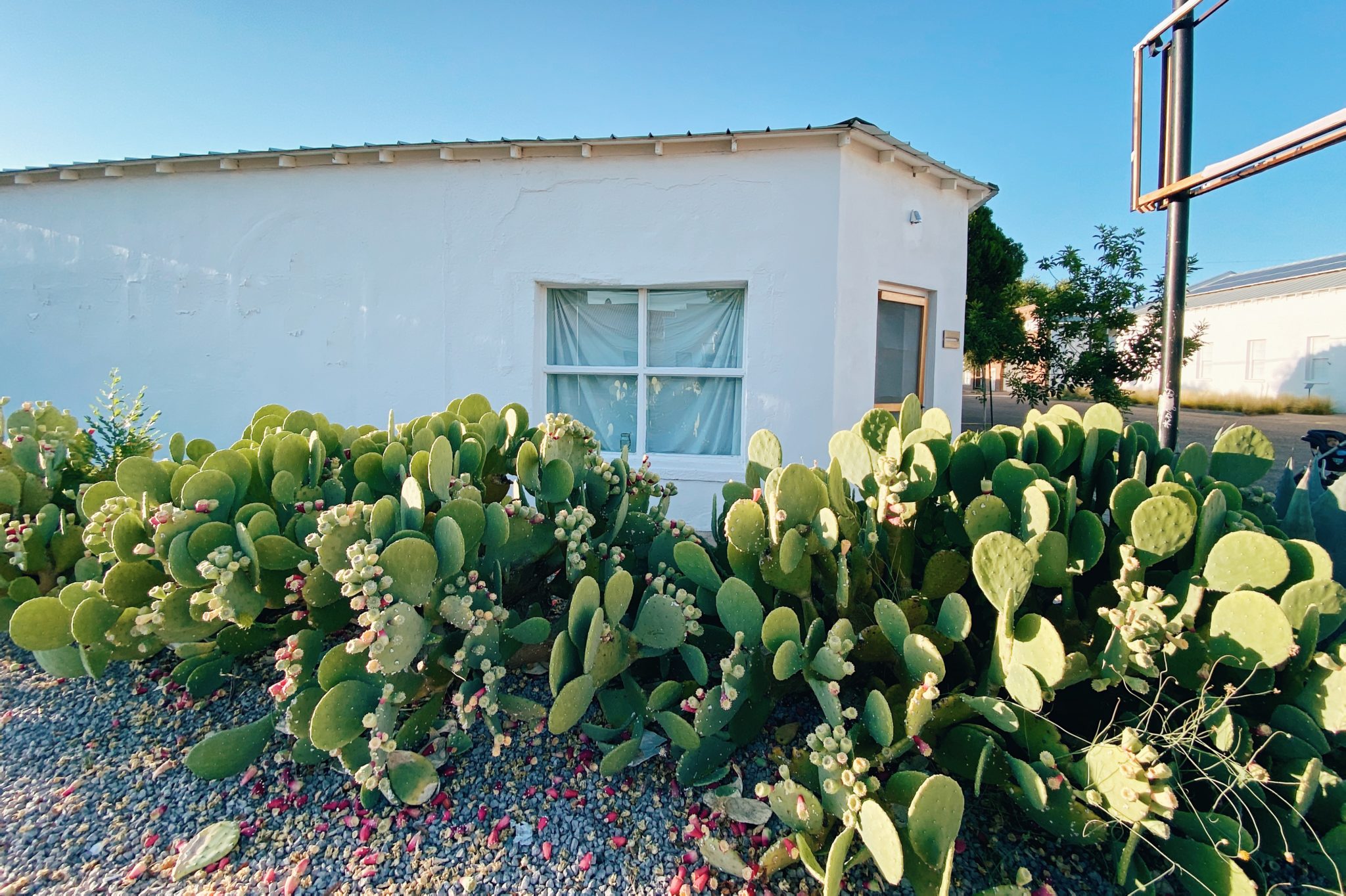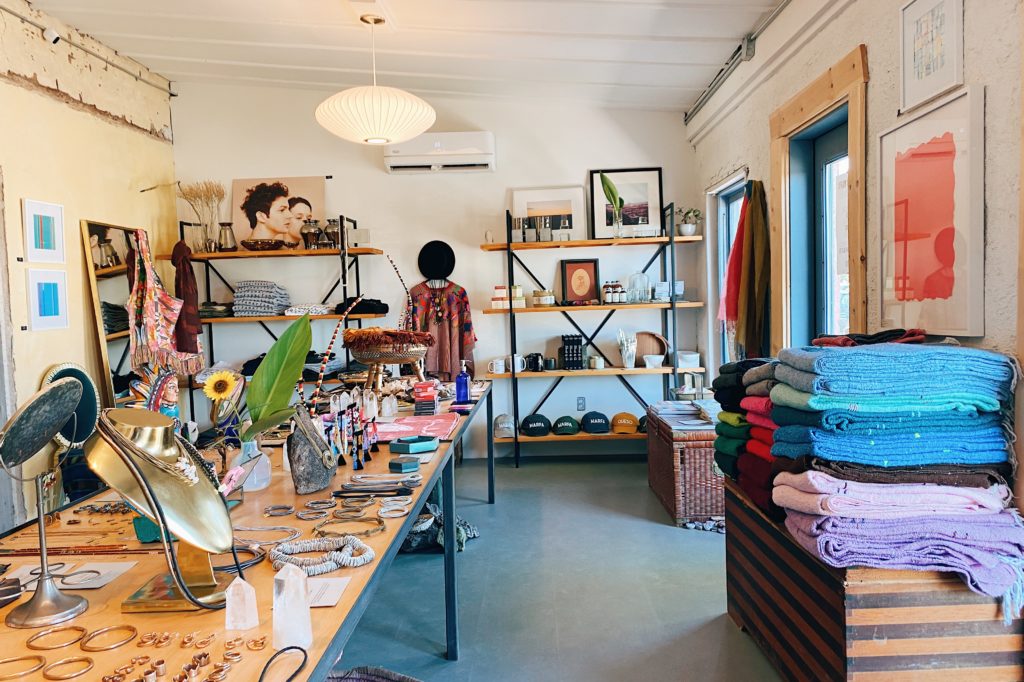 If you go, make sure to make a reservation at Hotel Saint George!
 Cheers,