We recently stayed at the Ritz-Carlton Dove Mountain in Arizona for nine nights. We drove from Austin and broke up our drive with a stay in Marfa on the way there and back. You can read all about our stay at the Hotel Saint George here. We picked the Ritz-Carlton Dove Mountain for a few reasons. For starters, their nightly rate was low, and their occupancy rate was low. I guess not many people want to go to the desert in the peak of summer + COVID is keeping many people at home! We also picked that resort because of their huge pools and stunning desert views! This resort is close to Tucson yet secluded in the Tortolita Mountains–so totally dreamy. All in all, our stay was an absolute dream, and you can read my review below, where I break down the room, service, food, amenities, and more!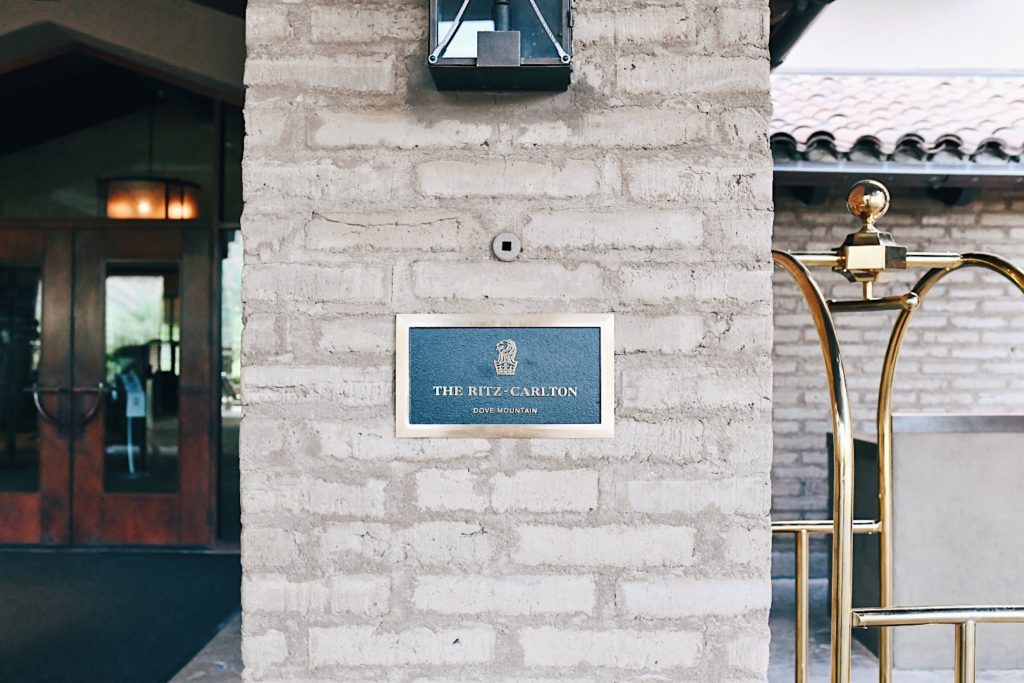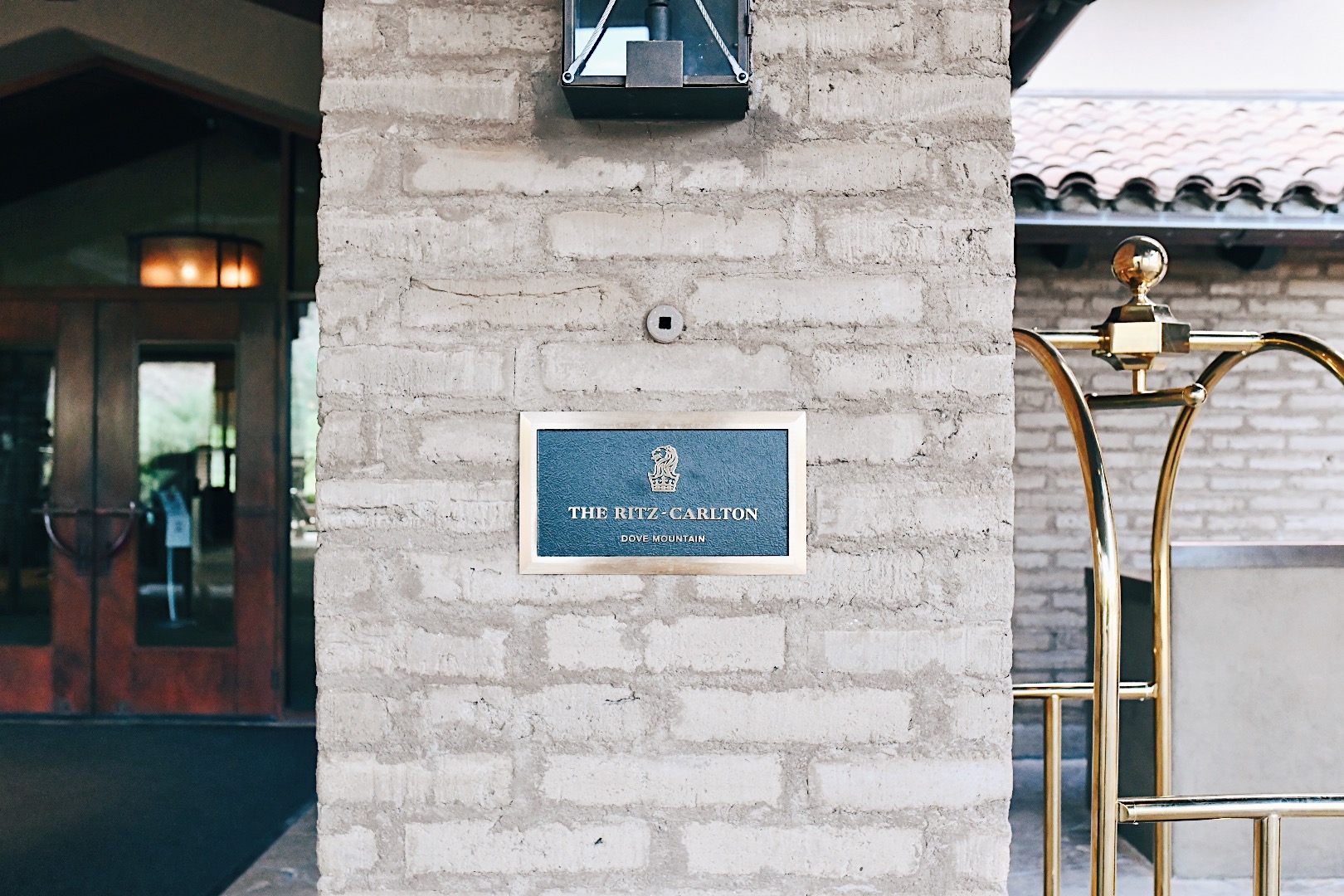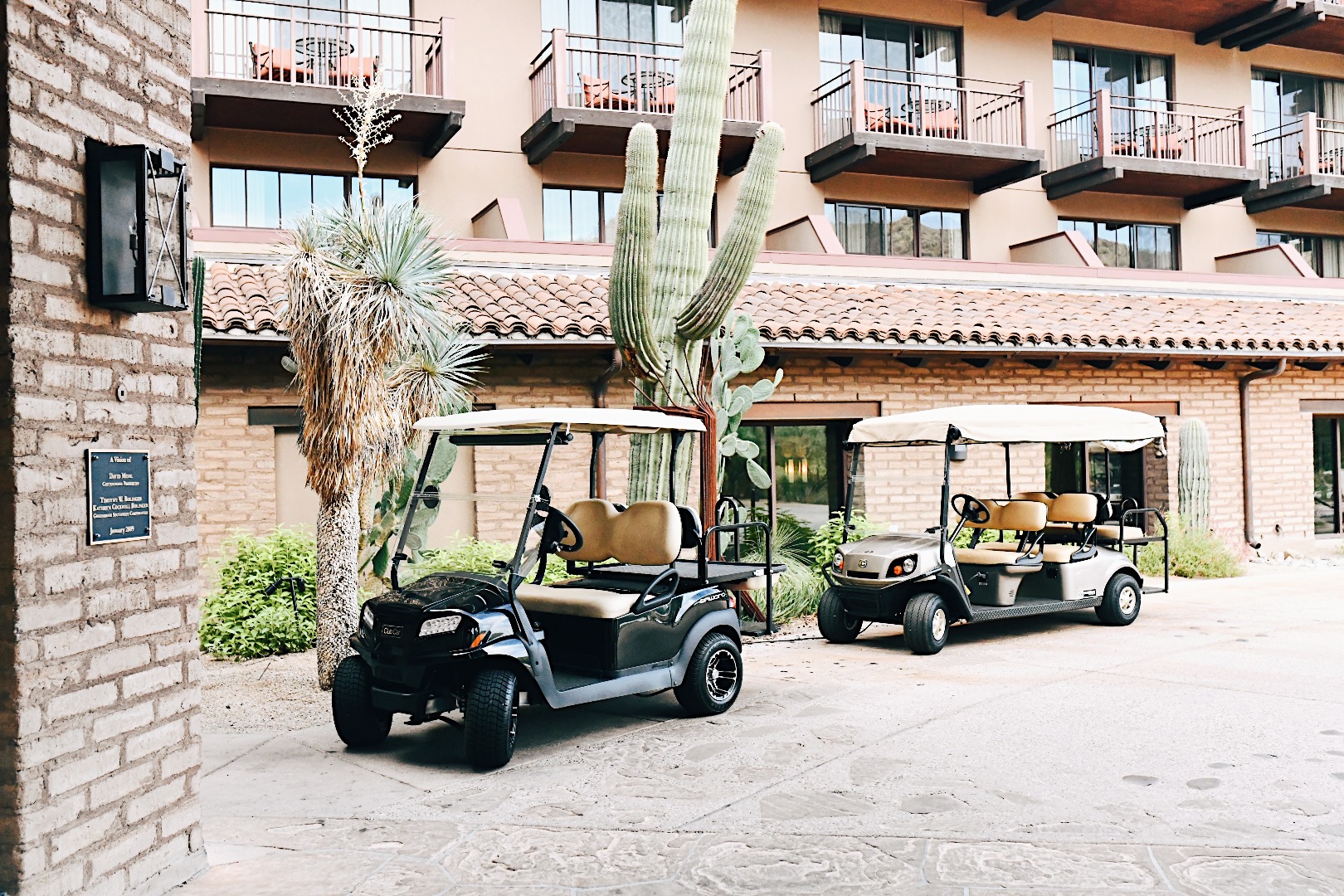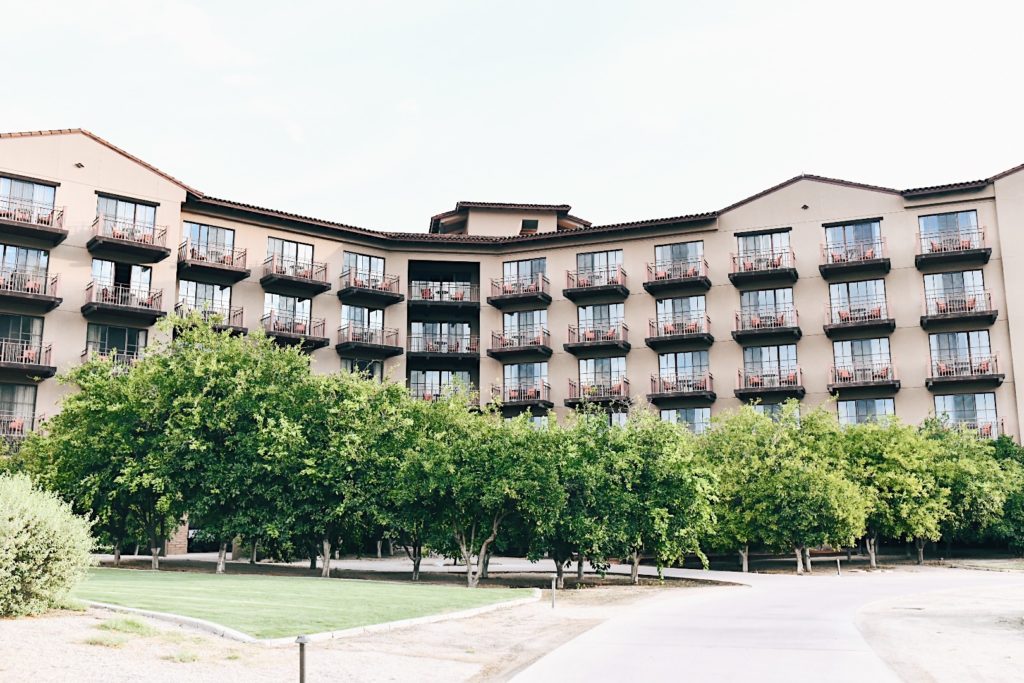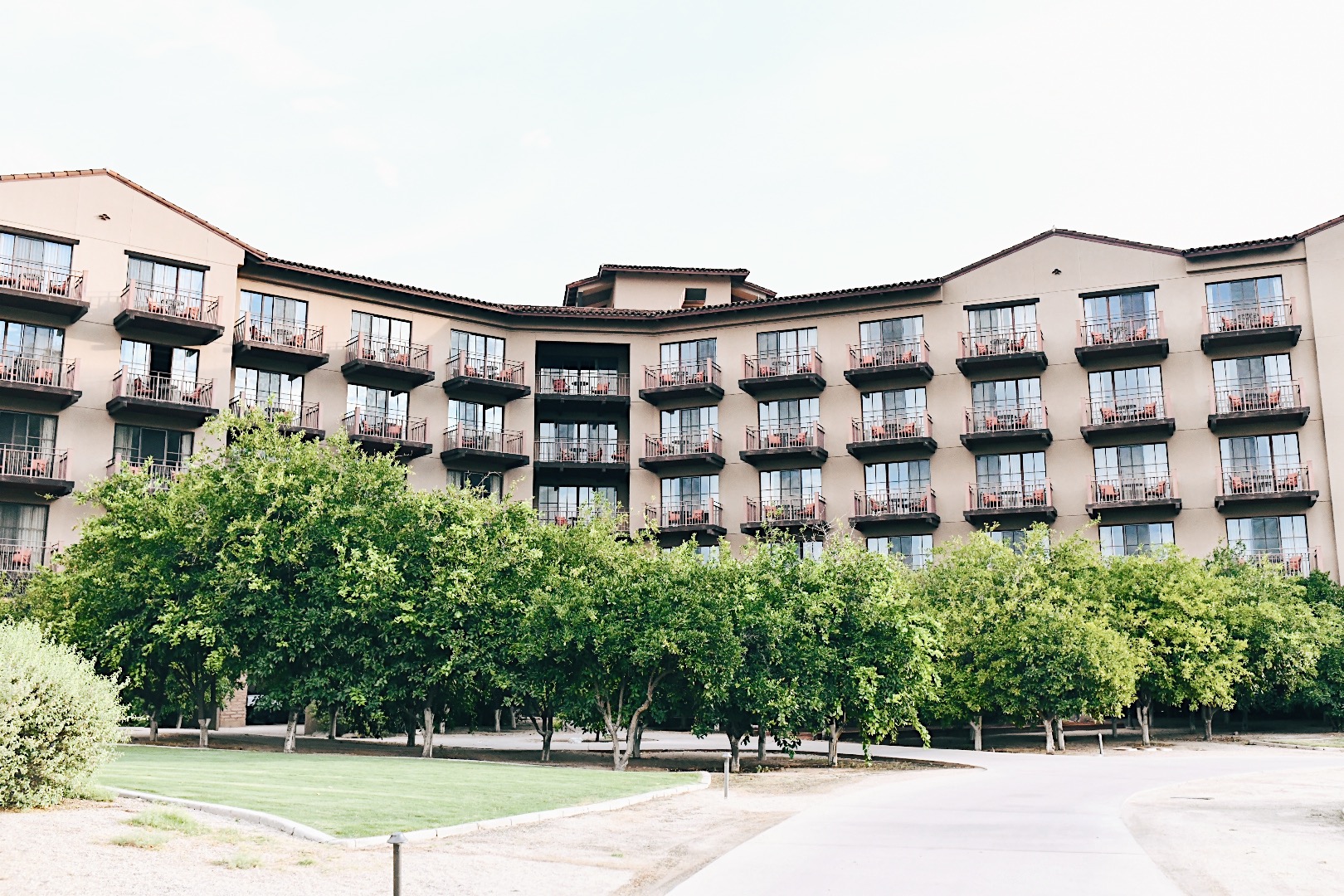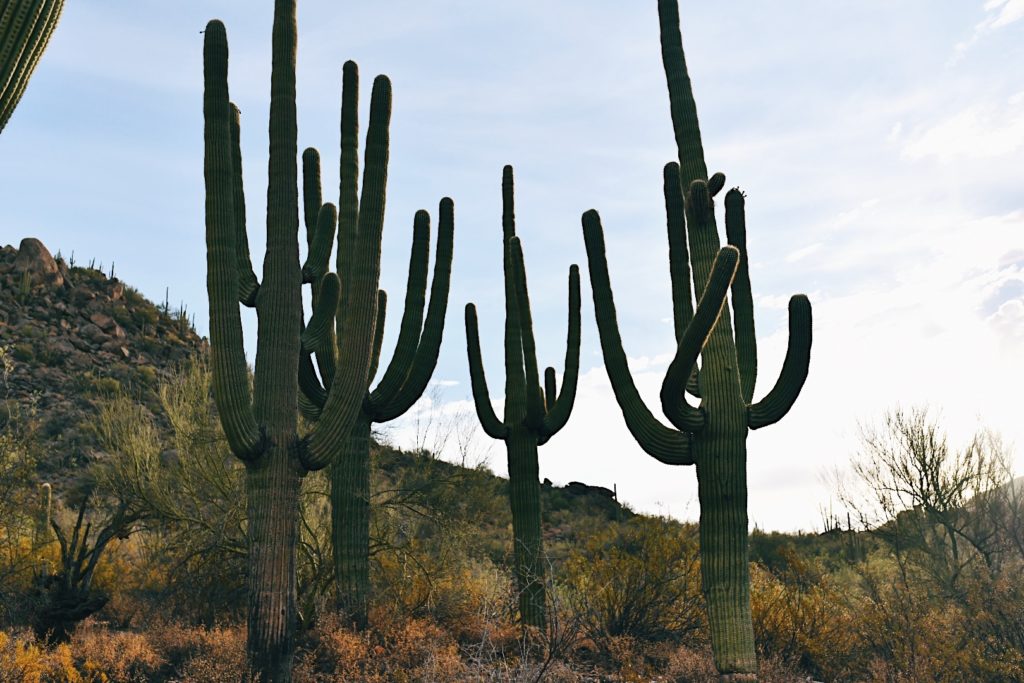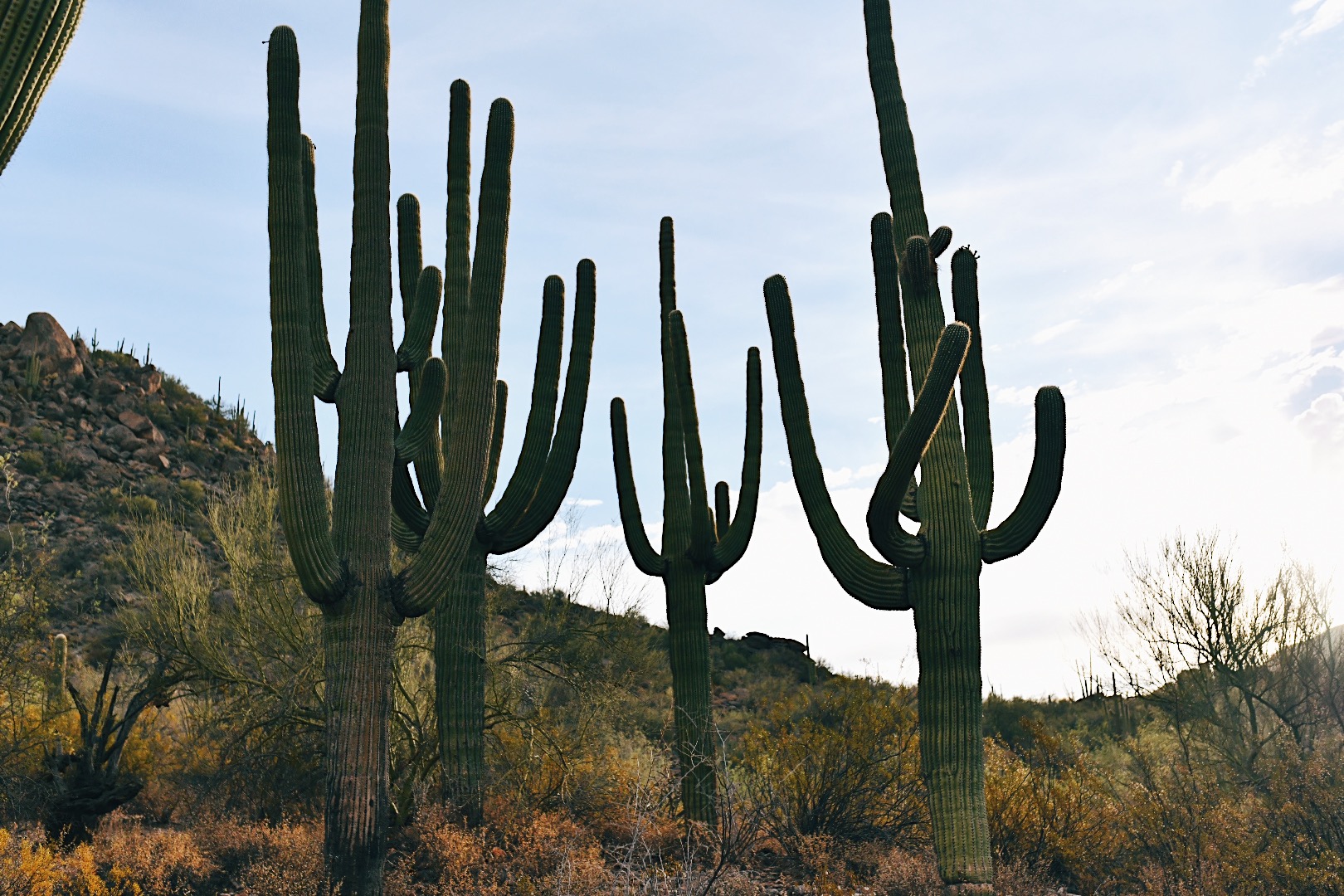 Our Ritz-Carlton Suite
You can book a room, suite, or even an independent casita! We went for a suite. Whenever we travel with my swirl girl, we always look for rooms with a separate room from our bedroom. A separate room allows all of us to sleep well, and we can put her down for naps without needing to be super quiet. Our suite was pretty impressive. We had the comfiest king bed, two balconies, a spacious living room, a huge tub, a waterfall shower, a walk-in closet, a fridge, and a coffee machine! Staying in a suite like this for nine days is ideal because you don't feel cramped at all, and you can comfortably unpack and settle in. PS – Always ask for a free upgrade! You never know unless you ask!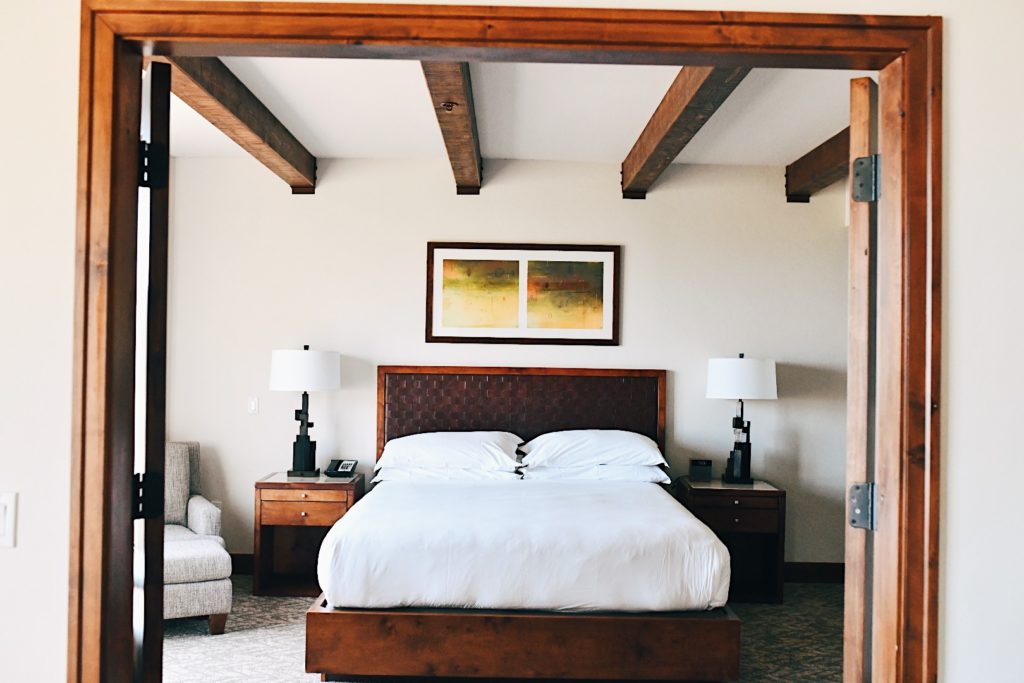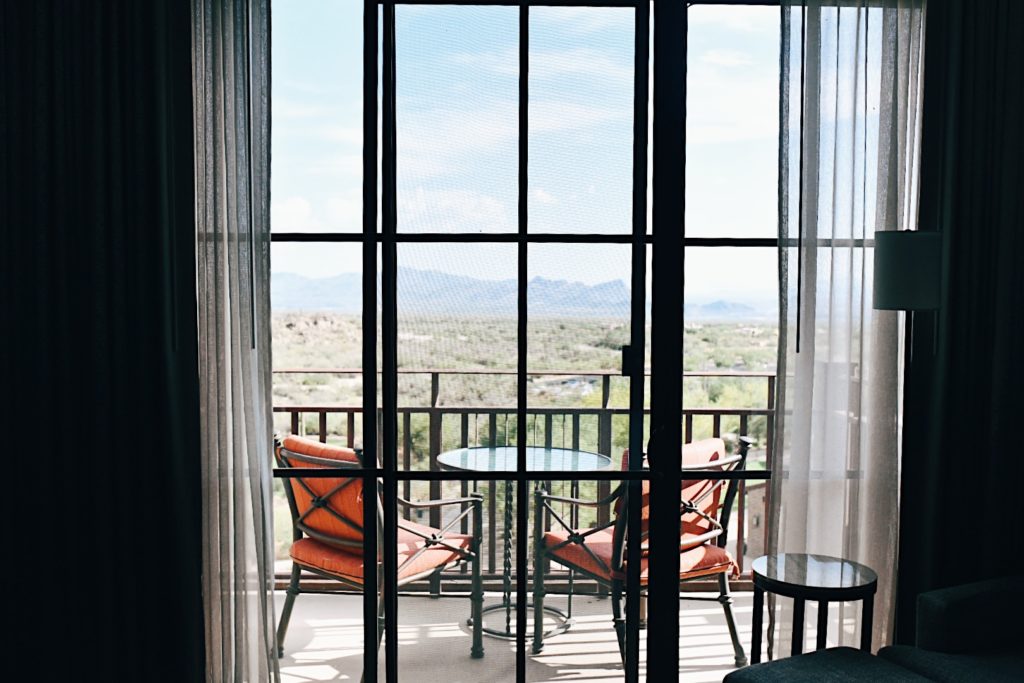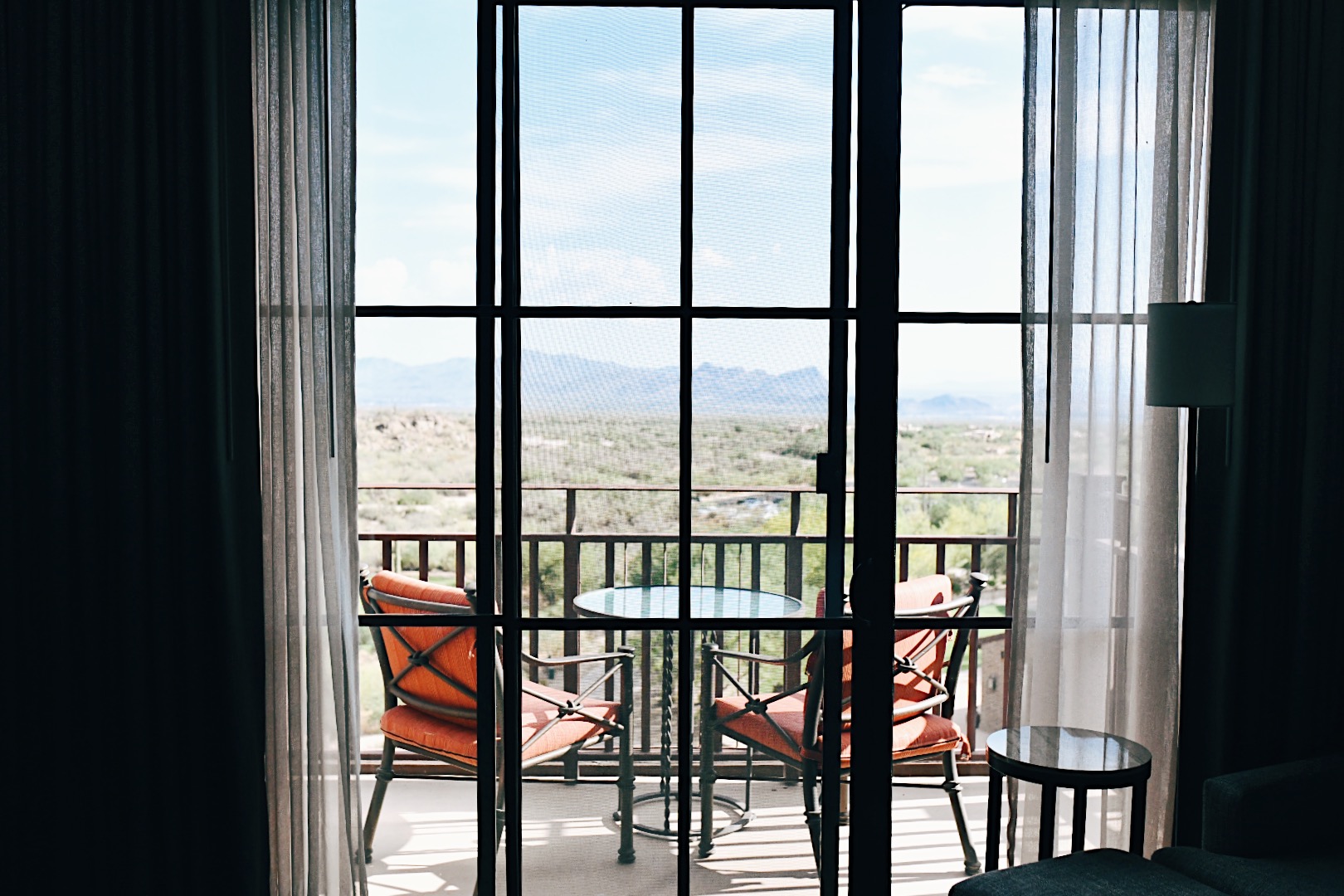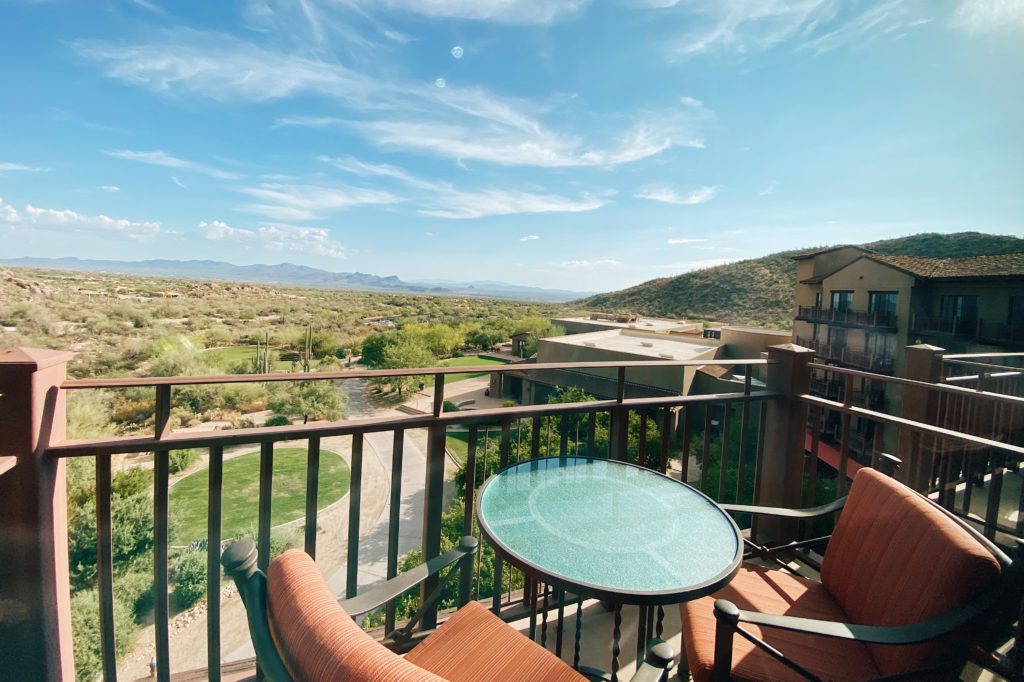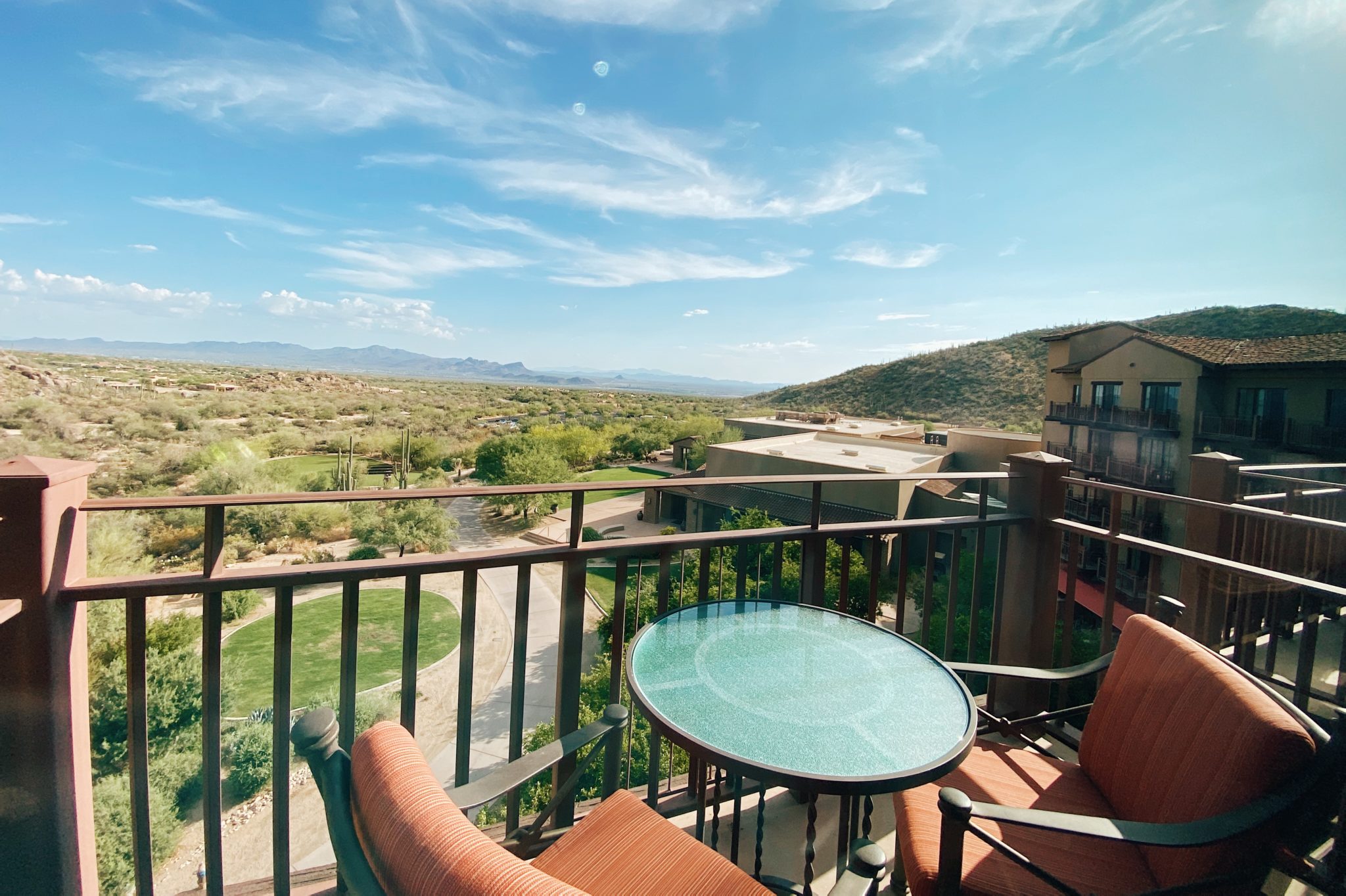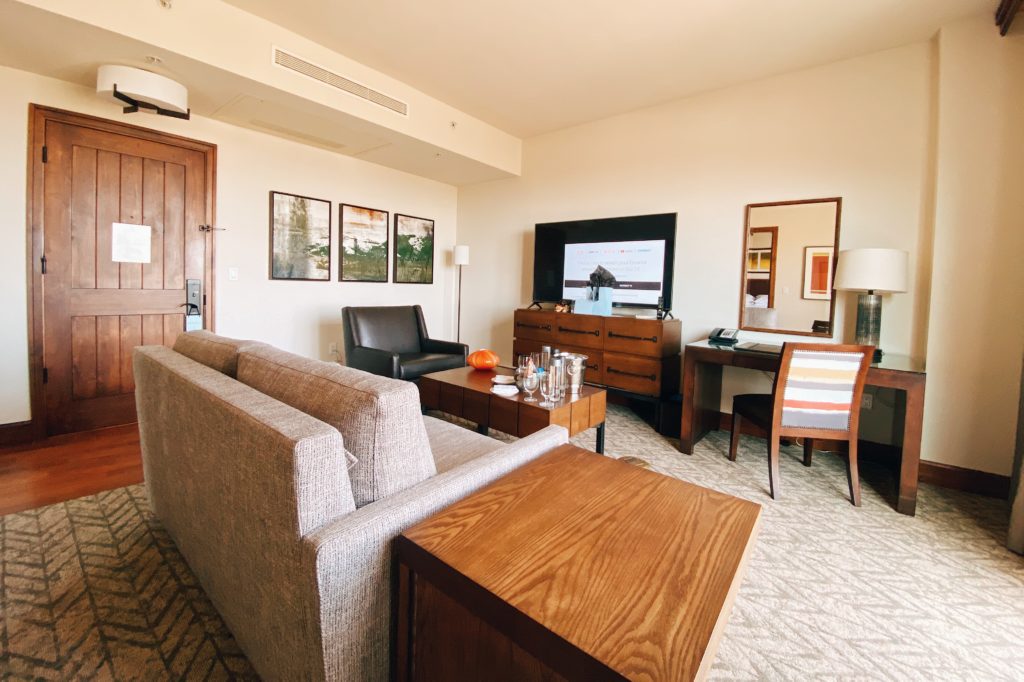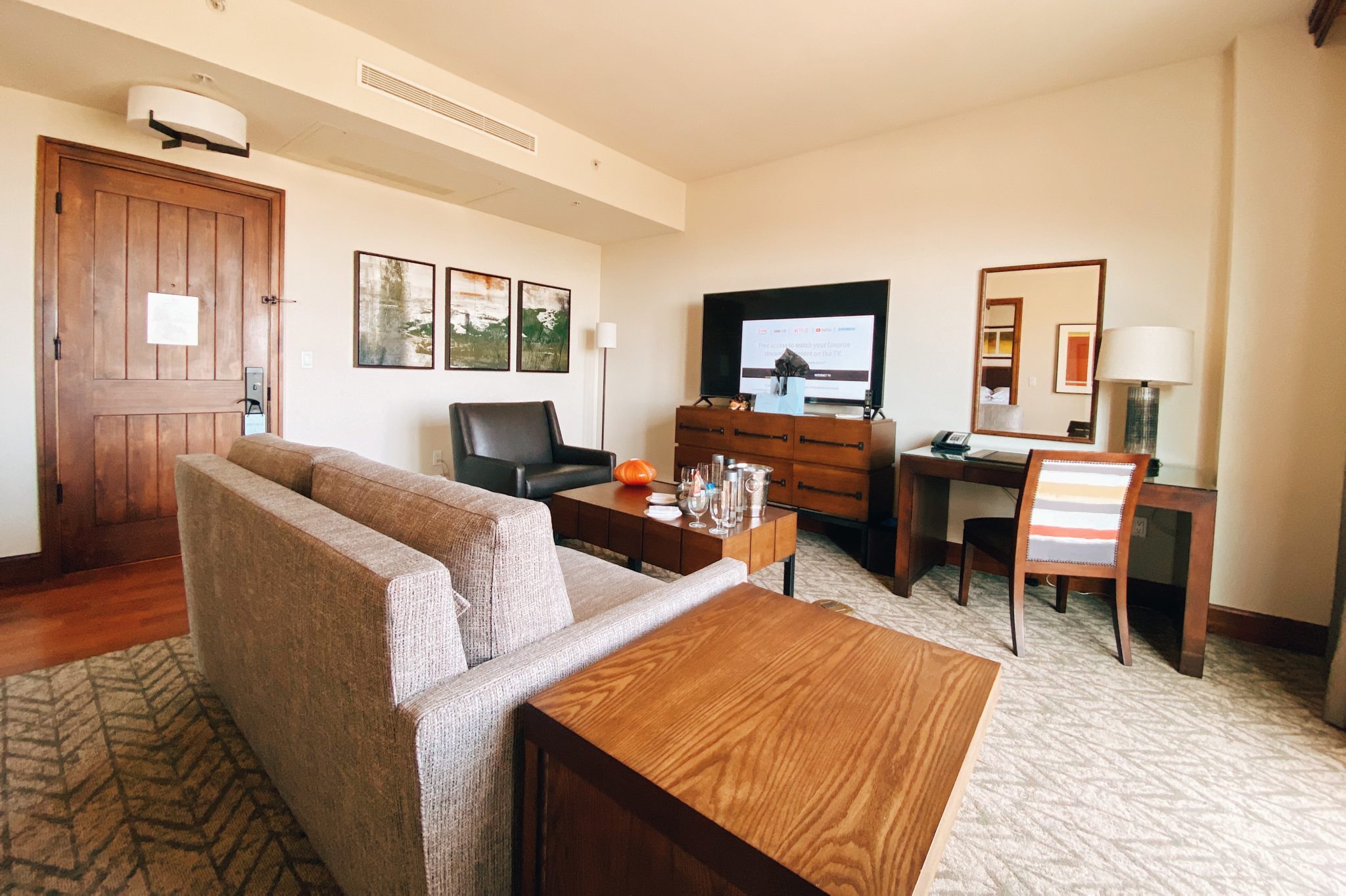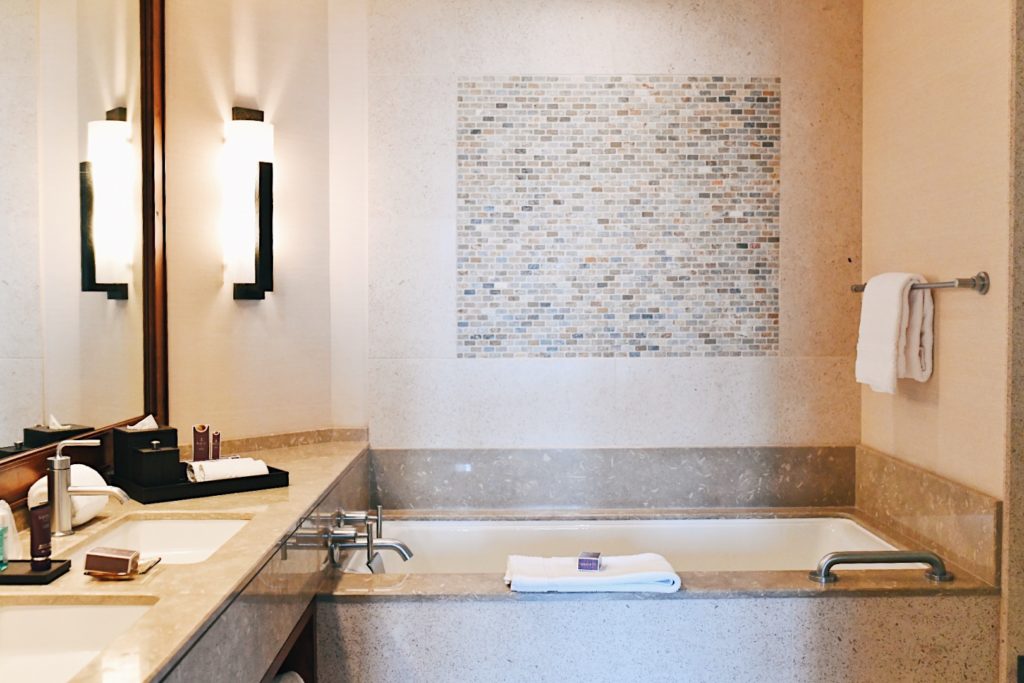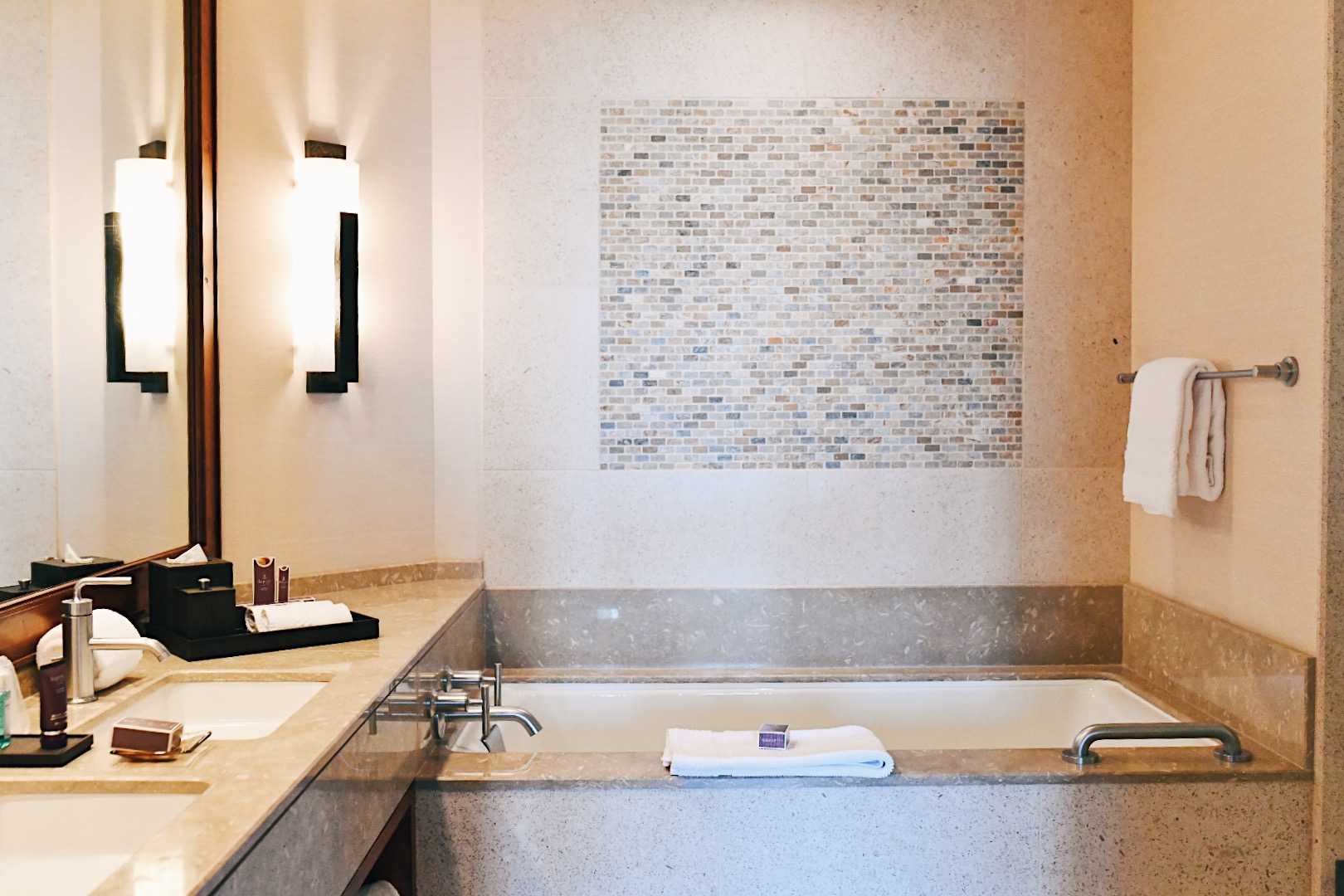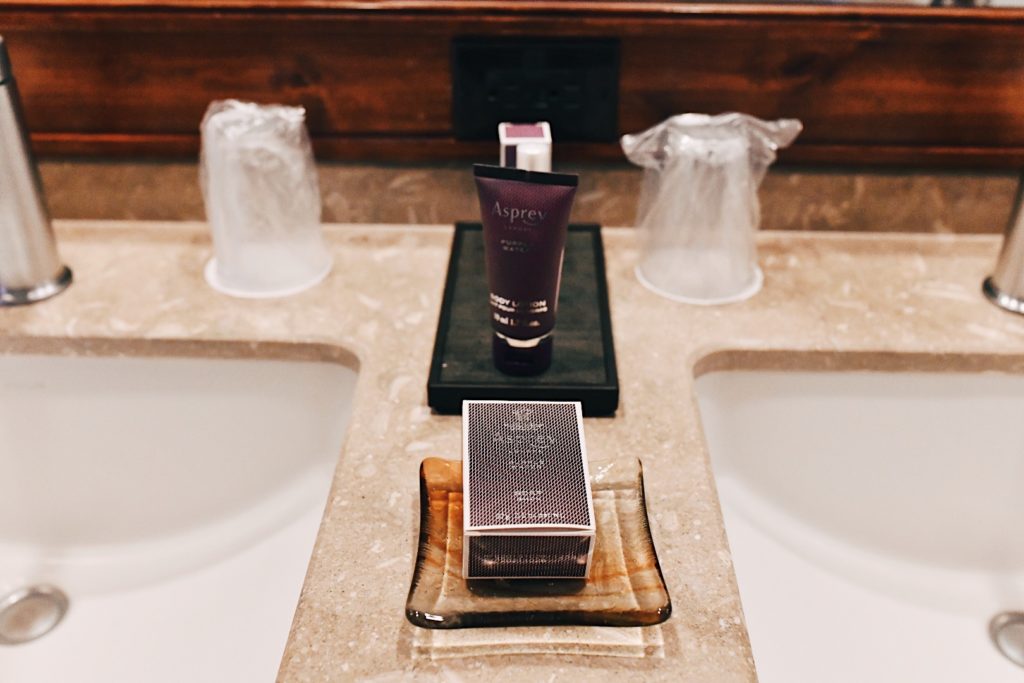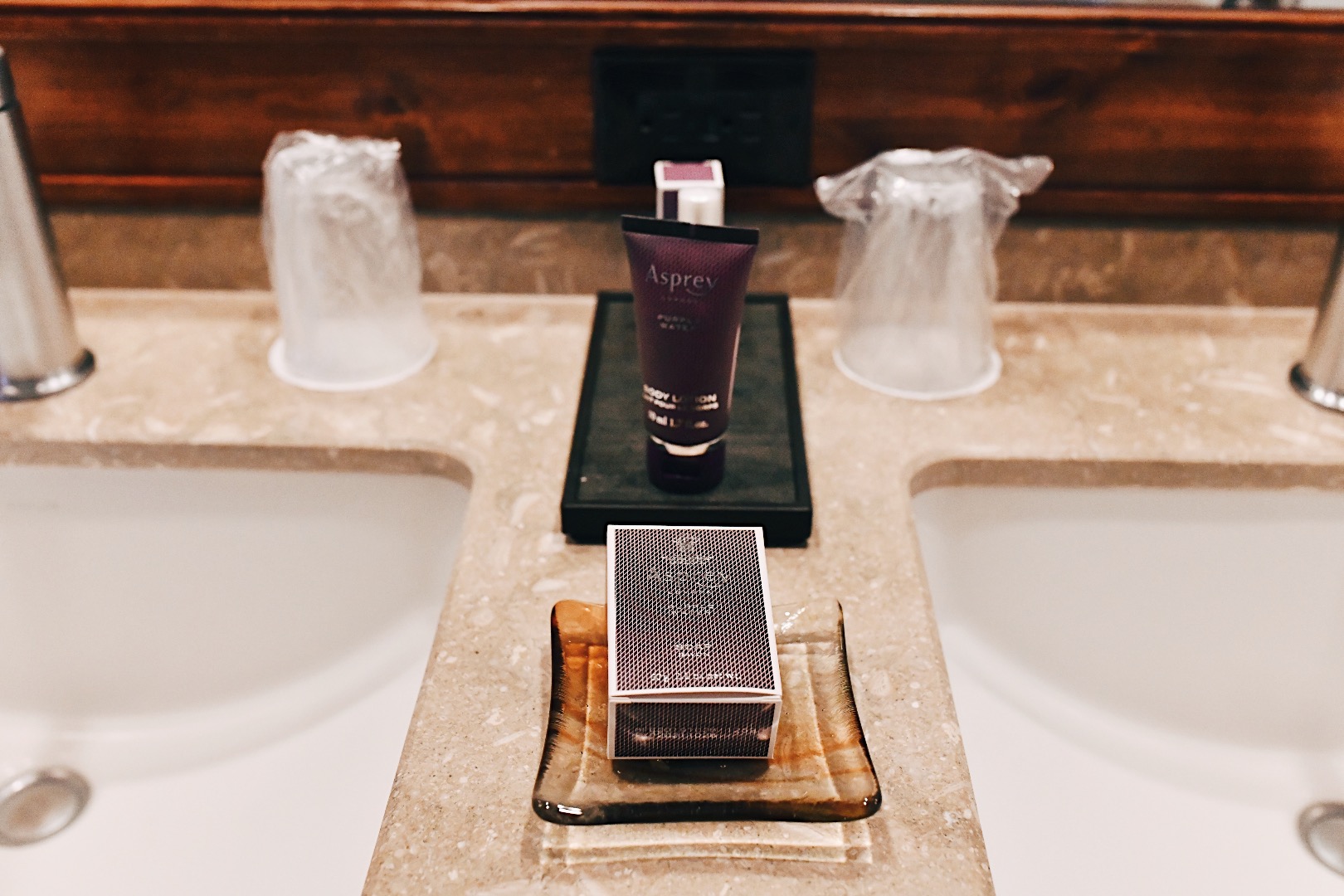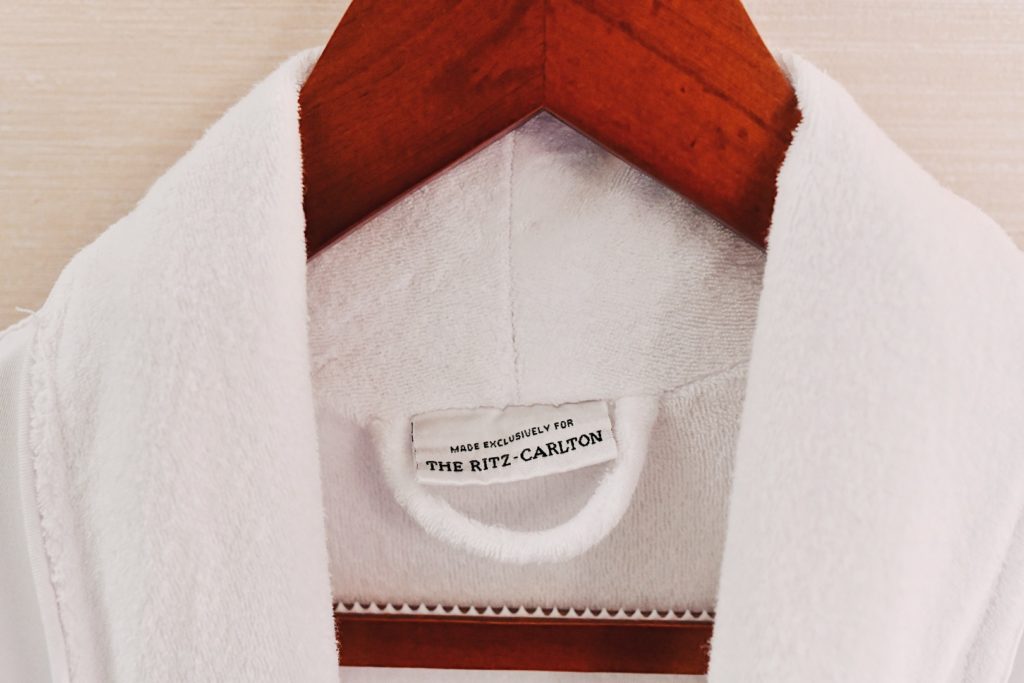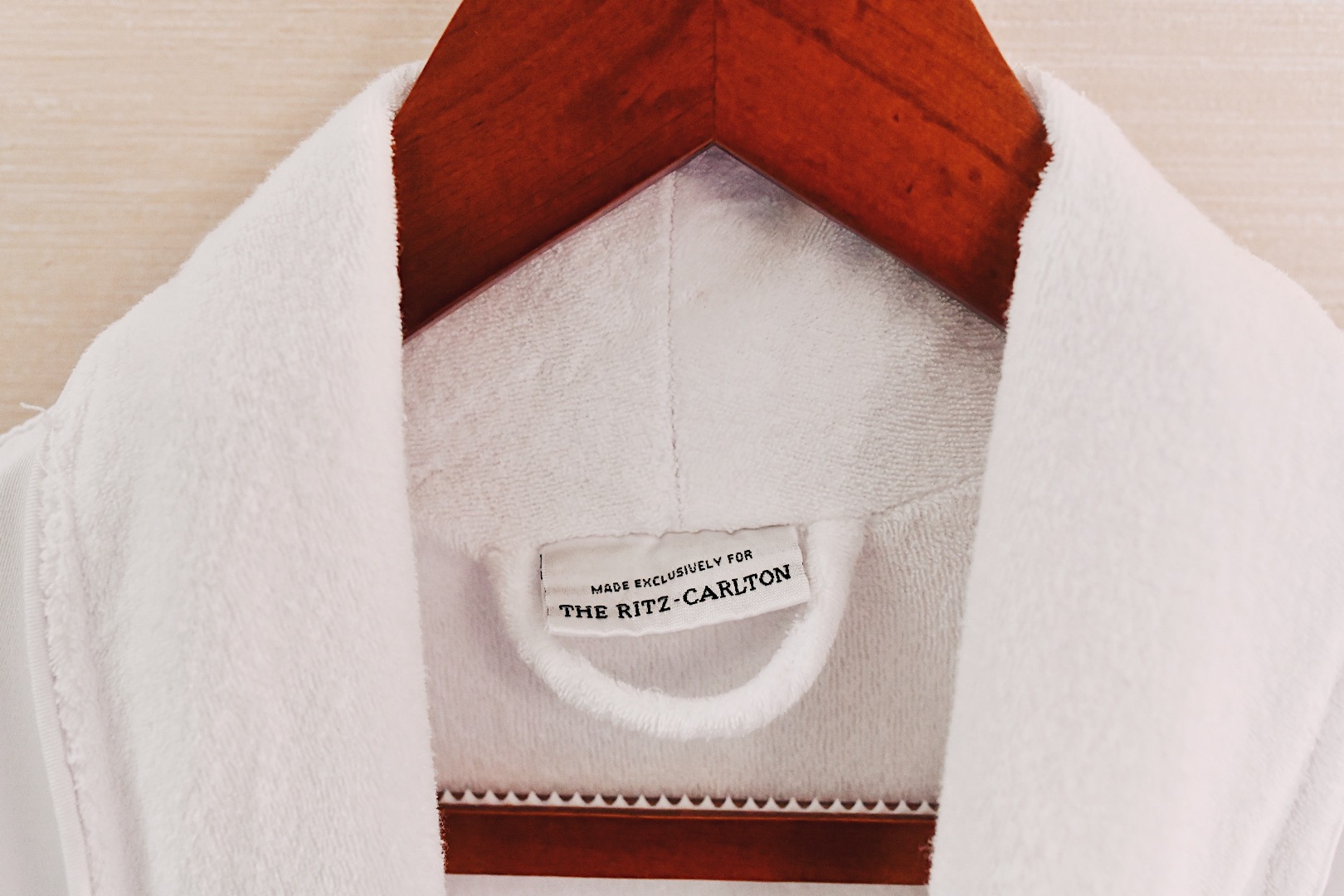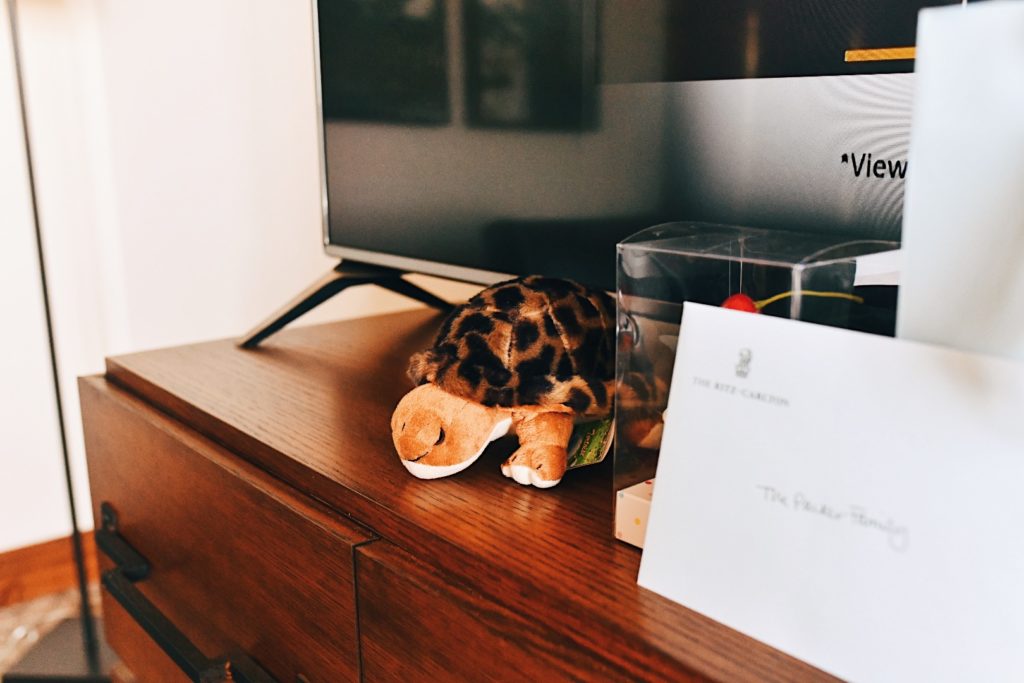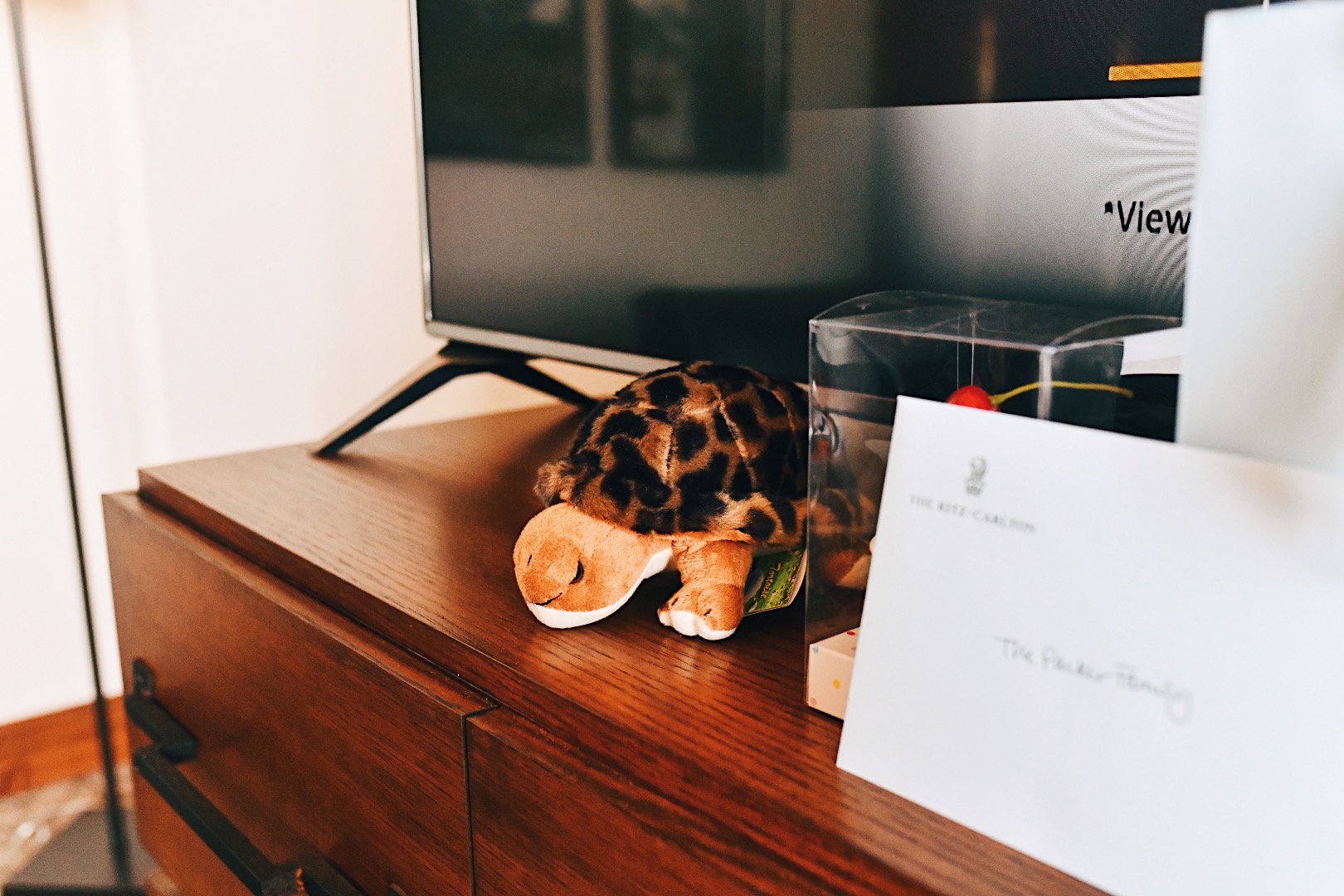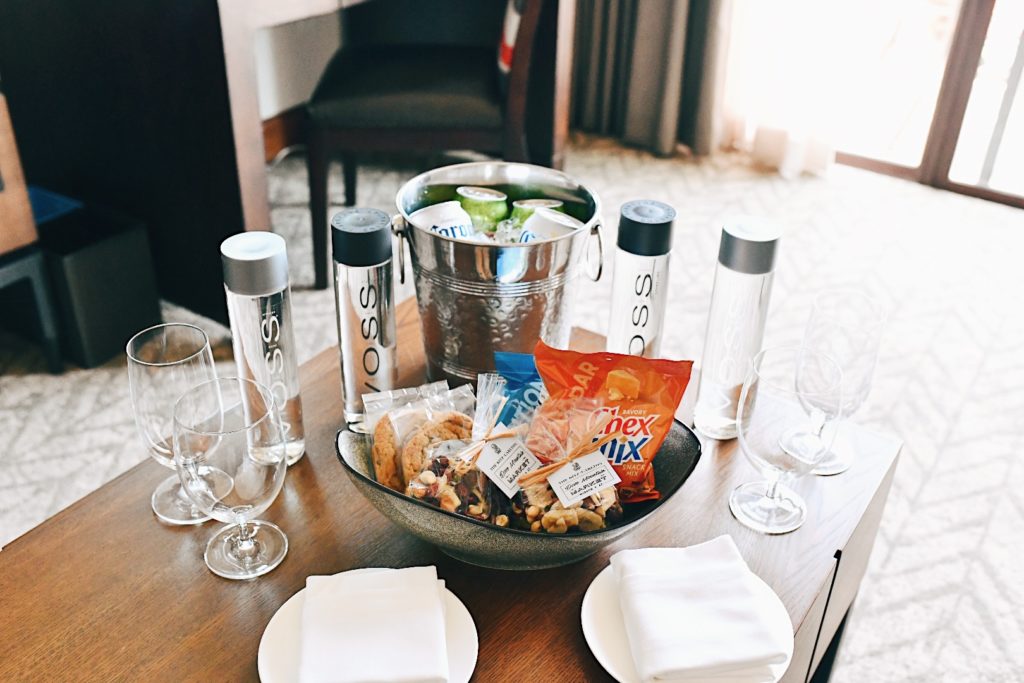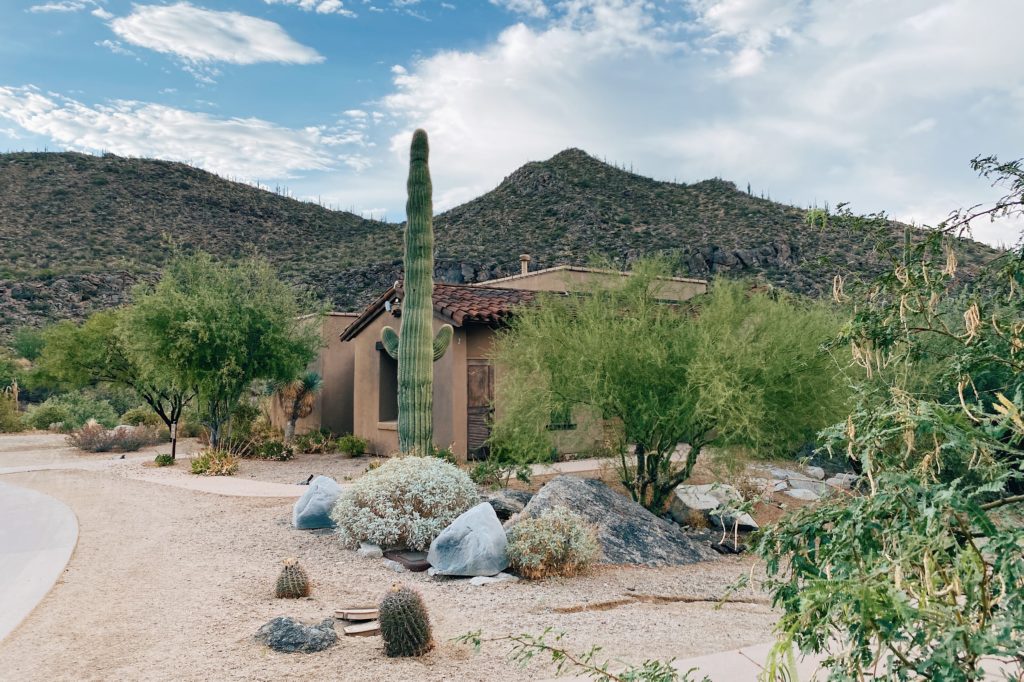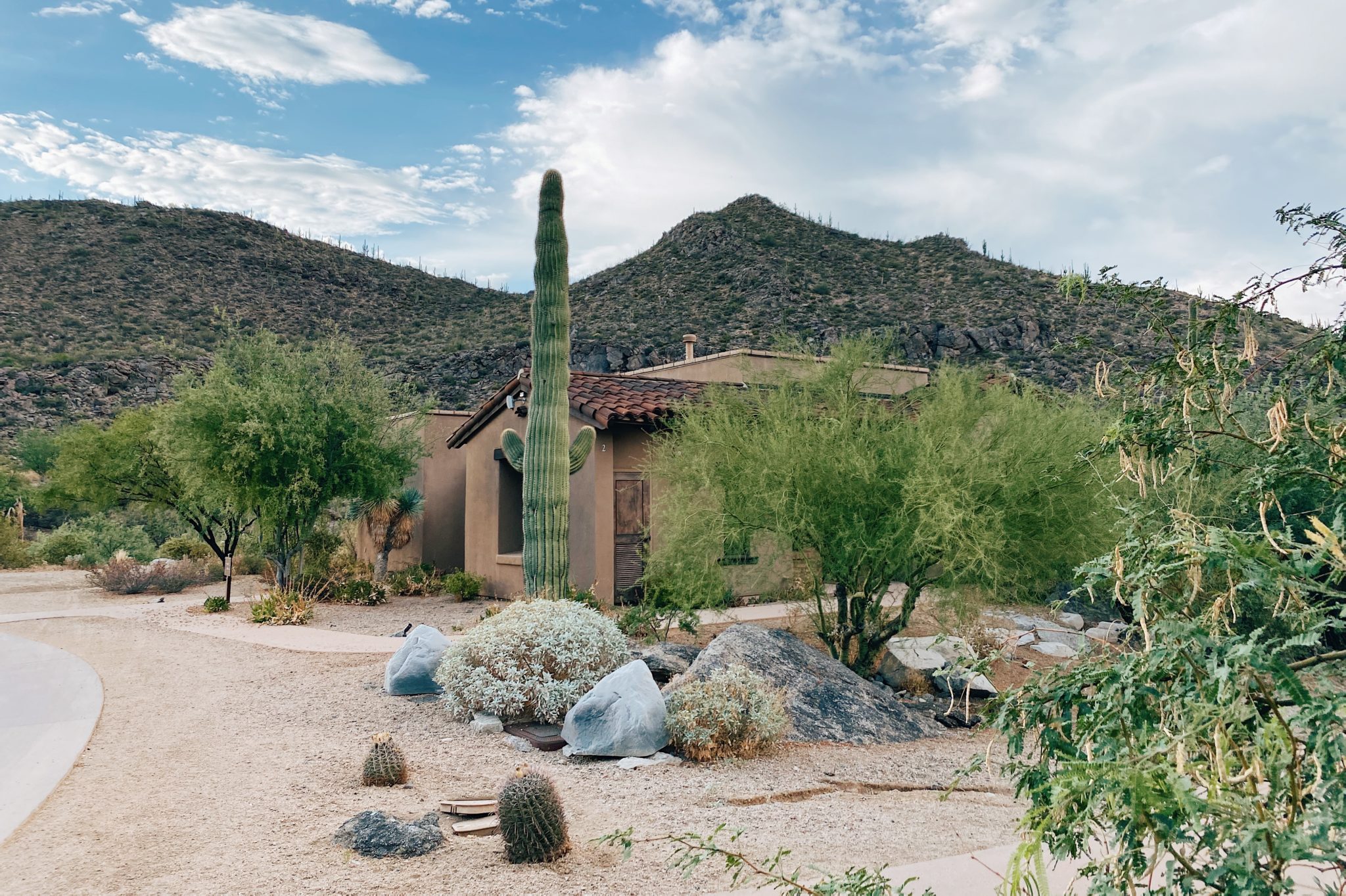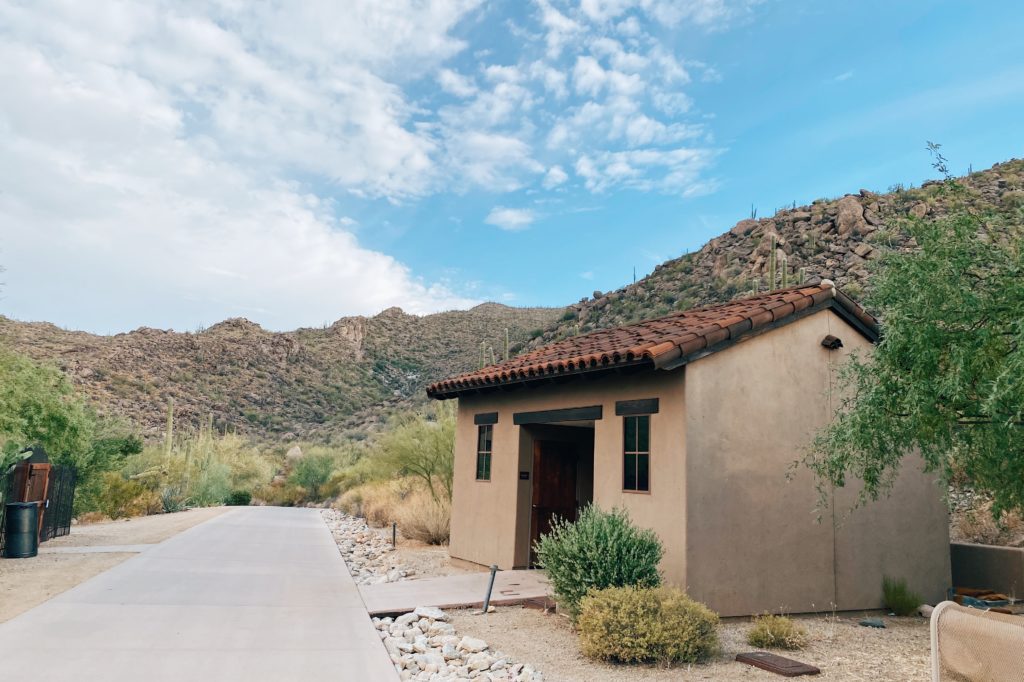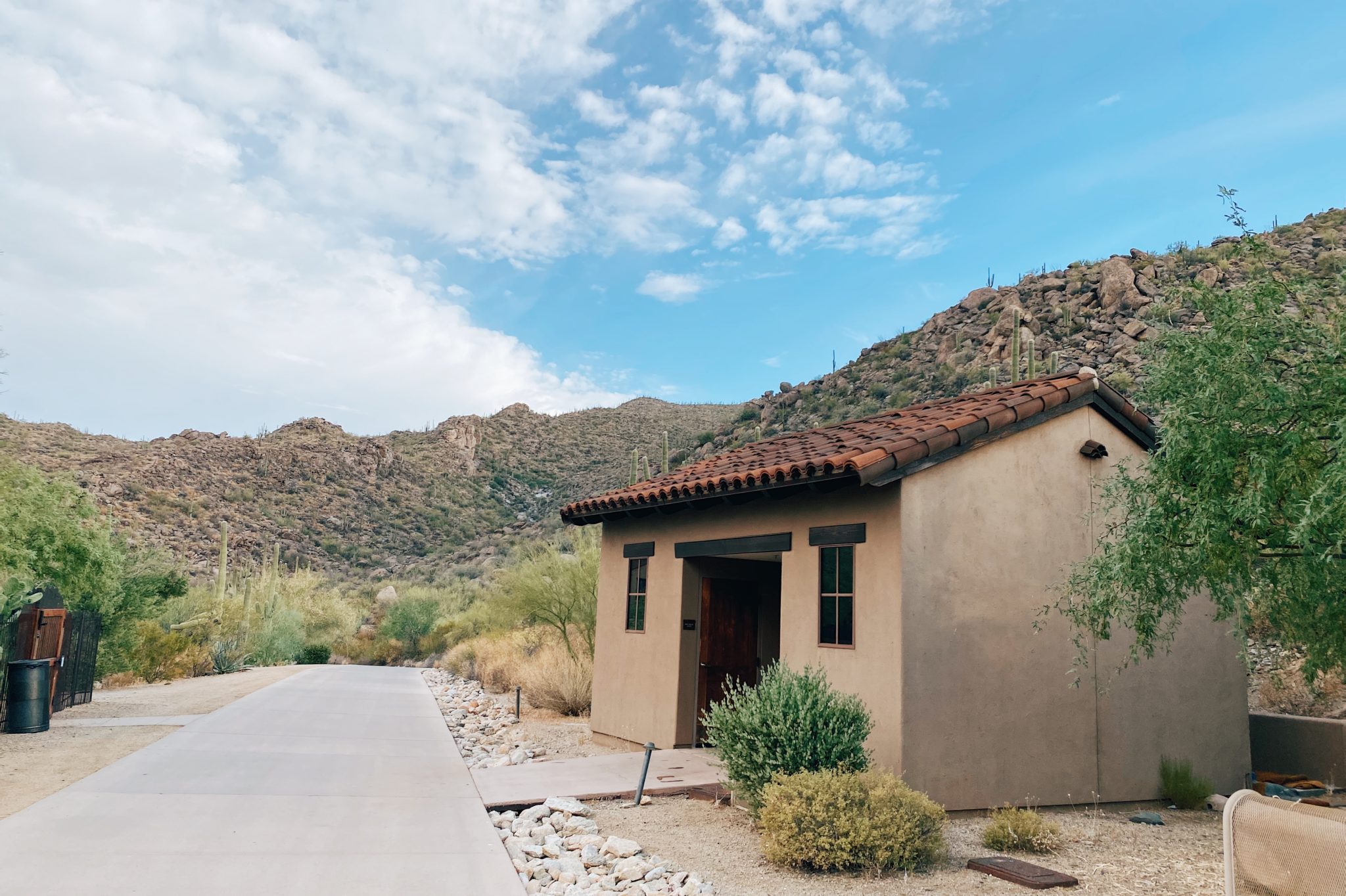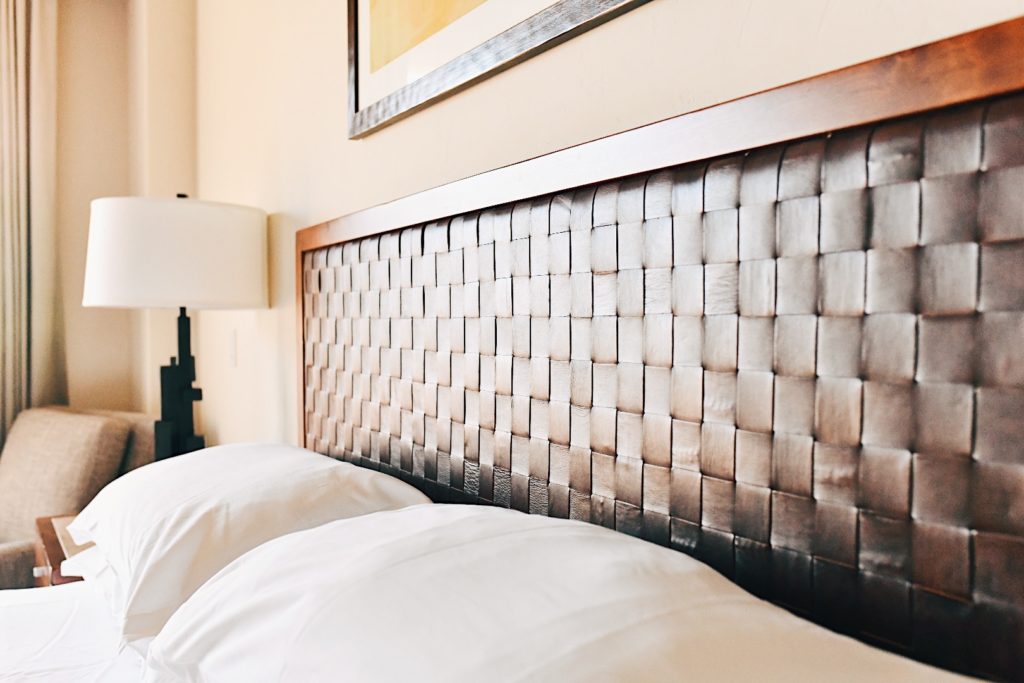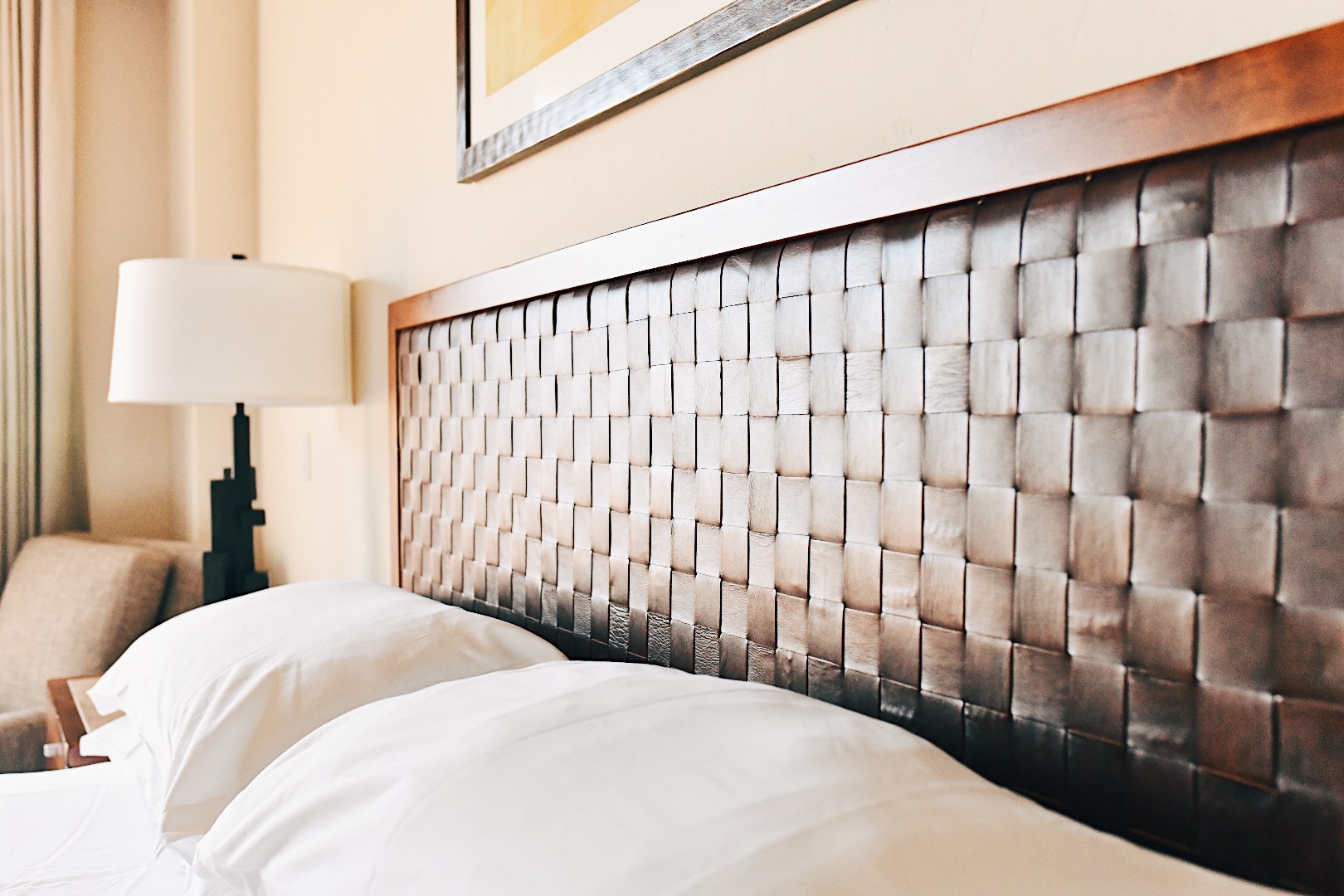 Dove Mountain Pools
We spent a couple of hours every single day at the pool. Most of the time, we were the only ones at the pool because we went early enough! The pools were clean, refreshing, and an absolute treat for this pregnant mama. You can grab water and towels at the pool as well as poolside eats! The pool at the top was more modern with an infinity edge. The pool at the bottom was larger with a fantastic a 235-ft. slide! You can rent out private cabanas at both pools if you want! If you're going in the summer, make sure I put on that sunscreen y'all. That Arizona sun is no joke. I recommend Baby Bum sunscreen and this baby pool floatie. You can see my whole list of traveling with baby essentials here.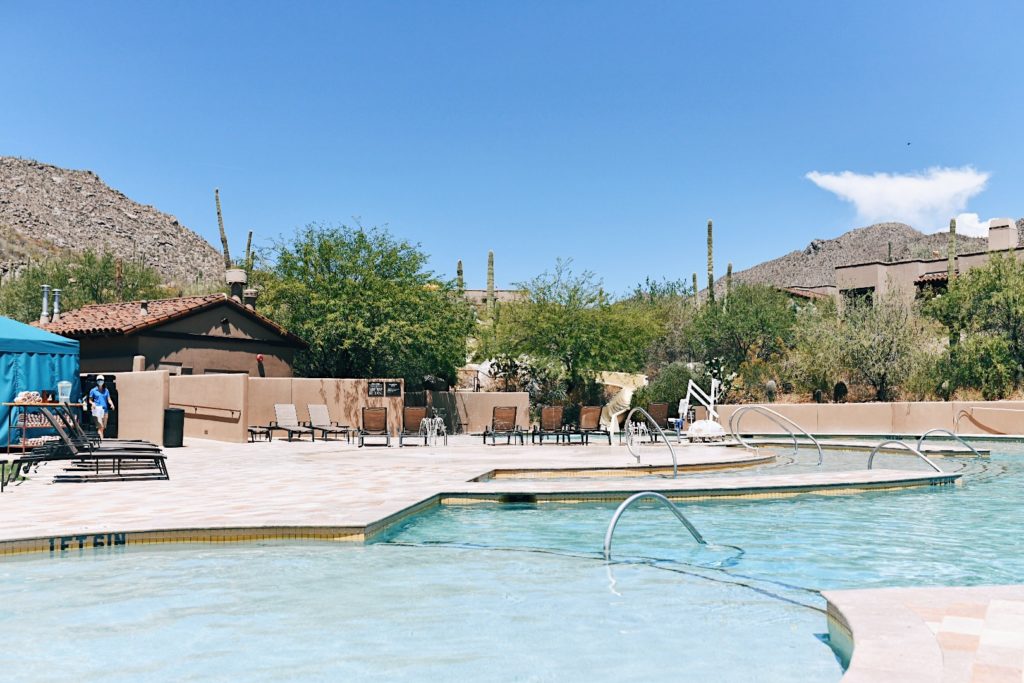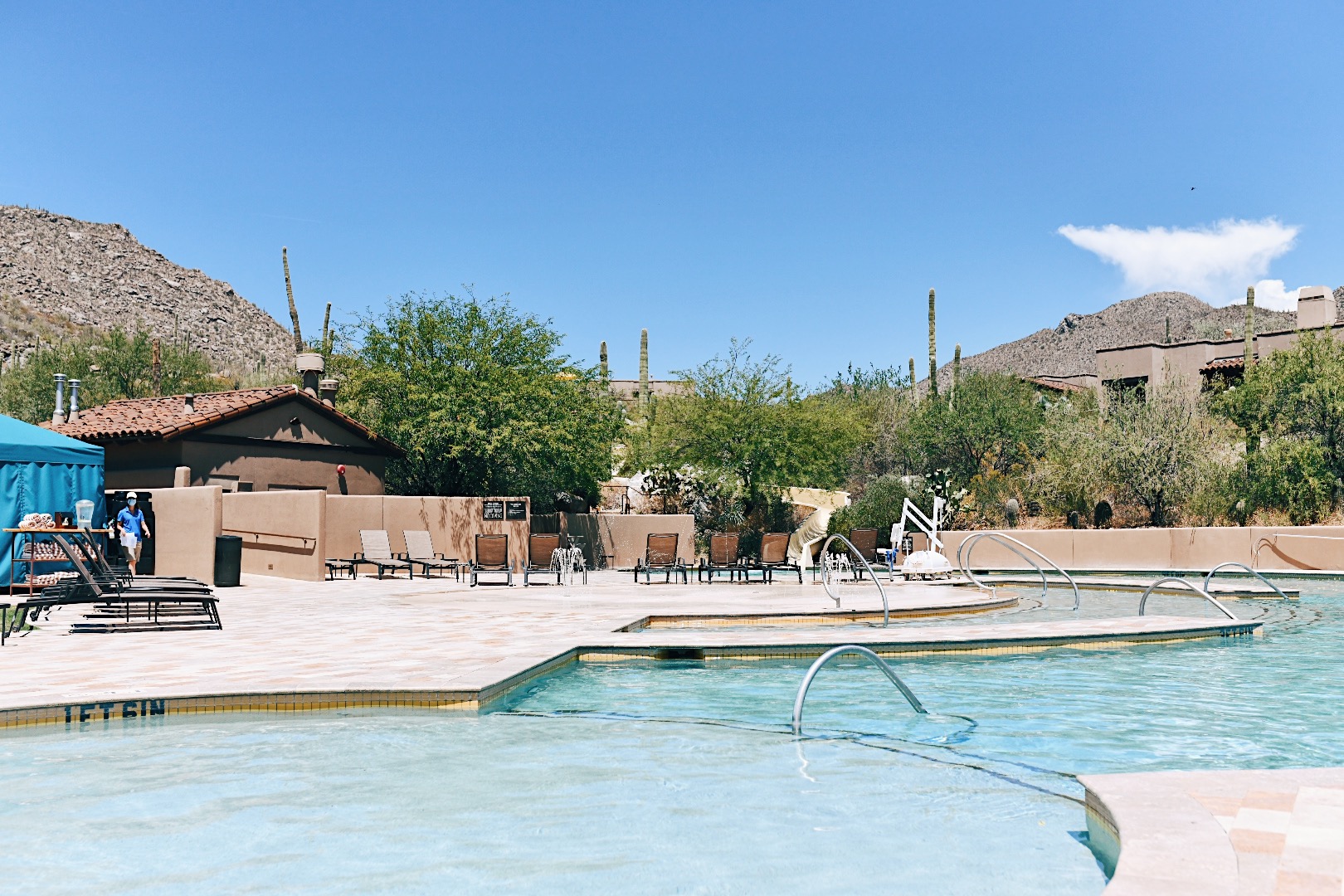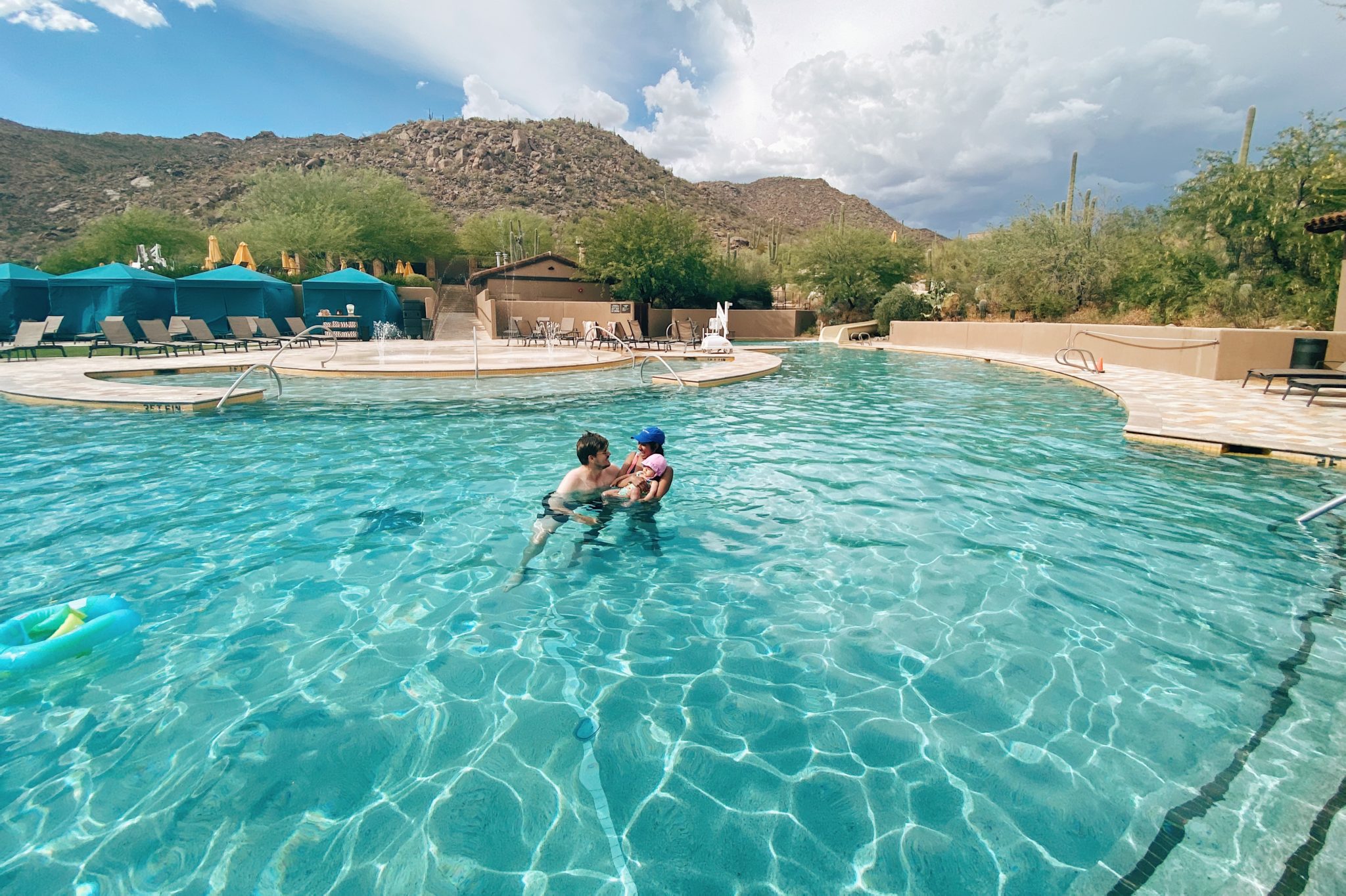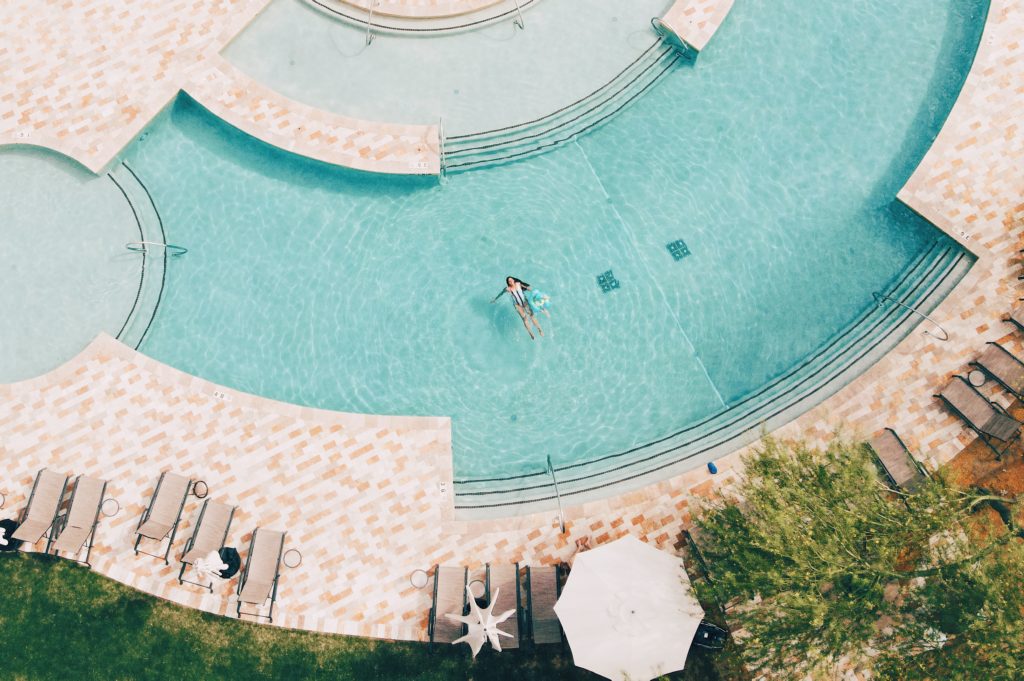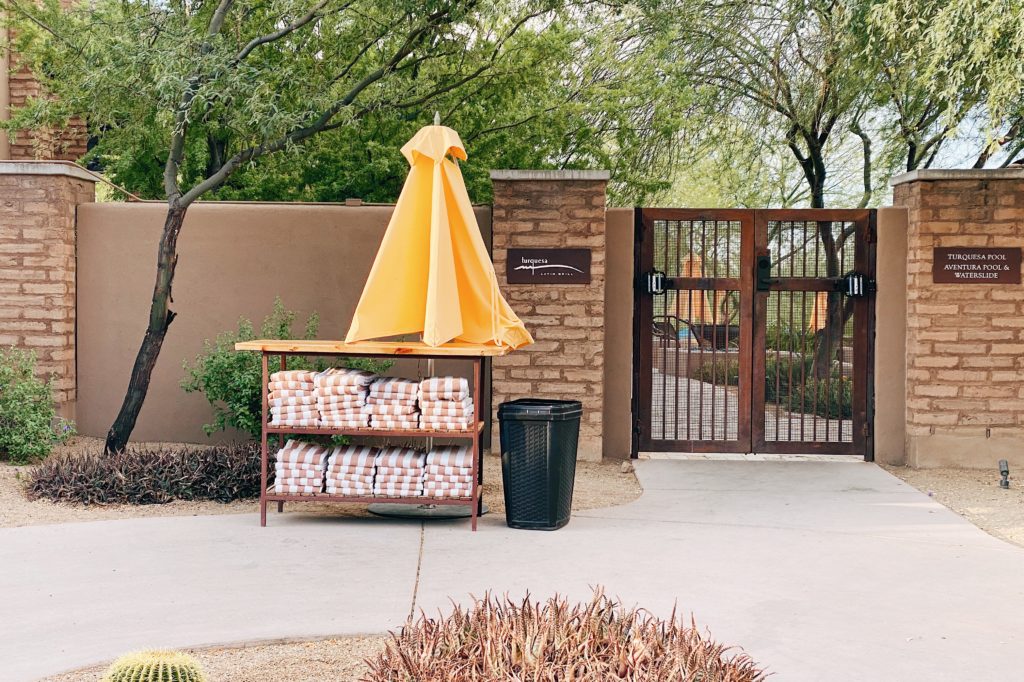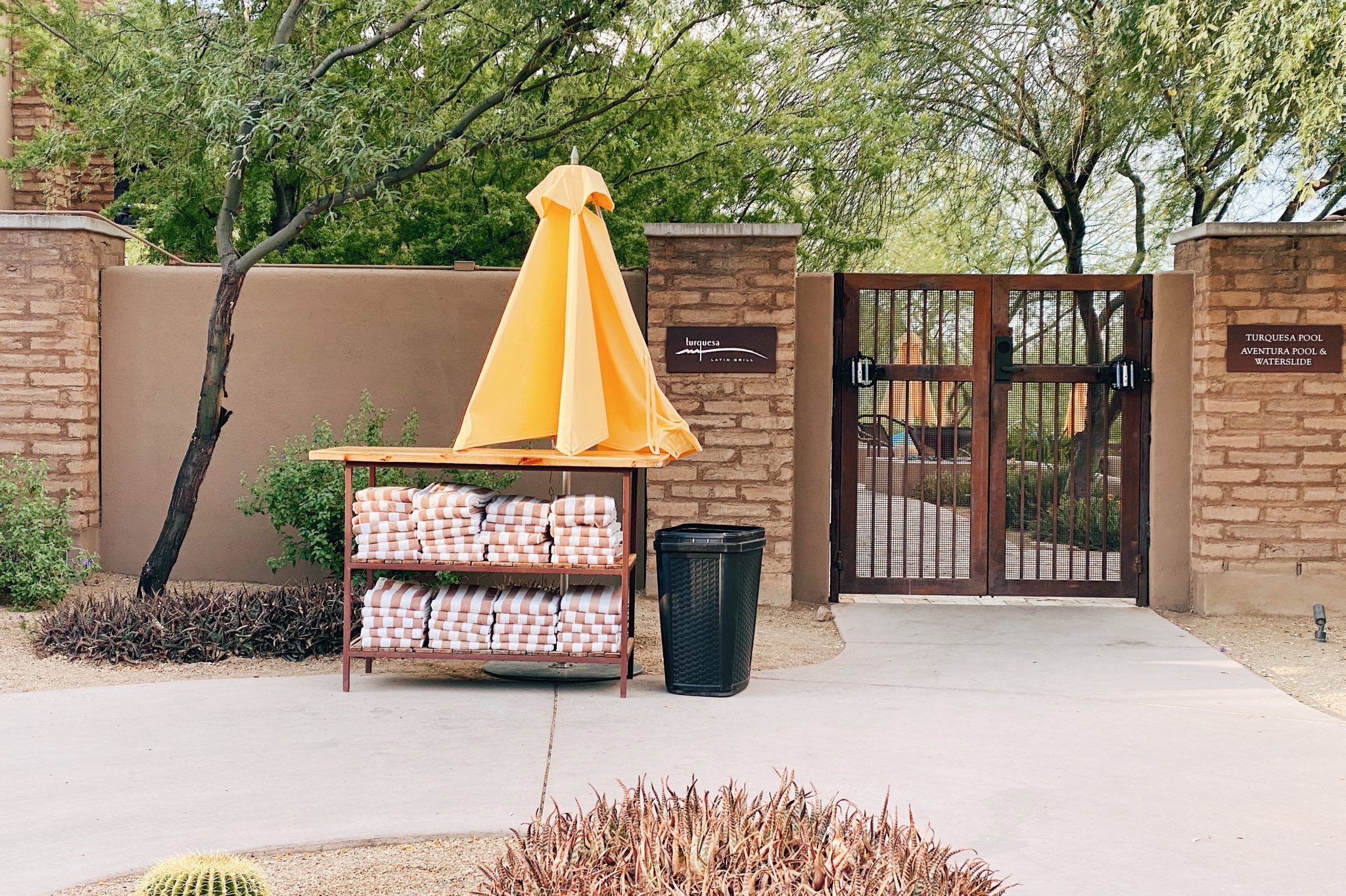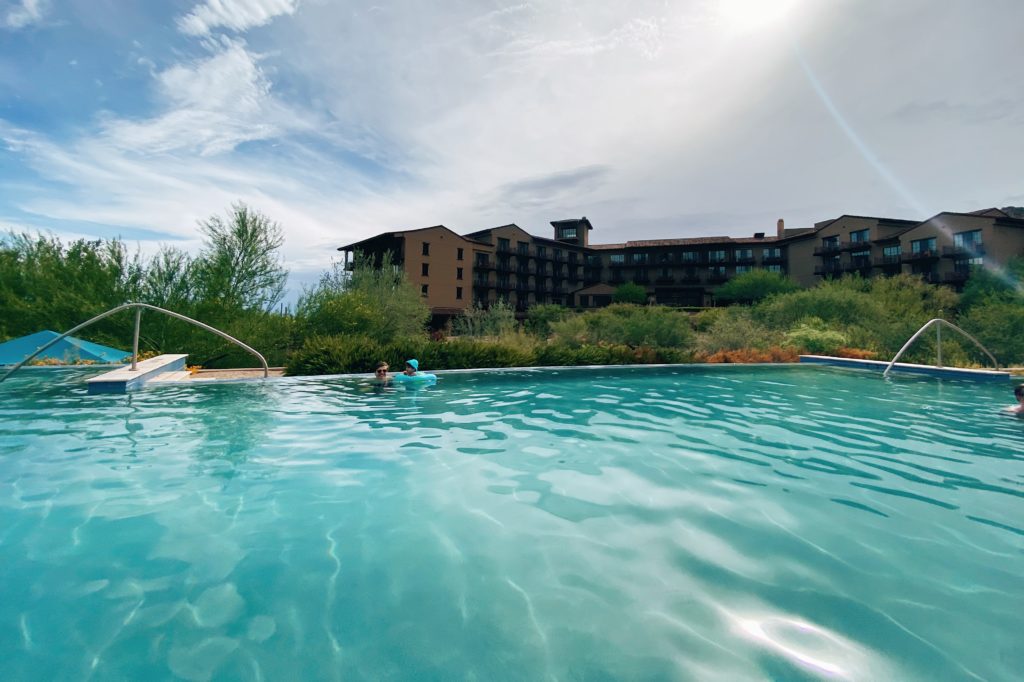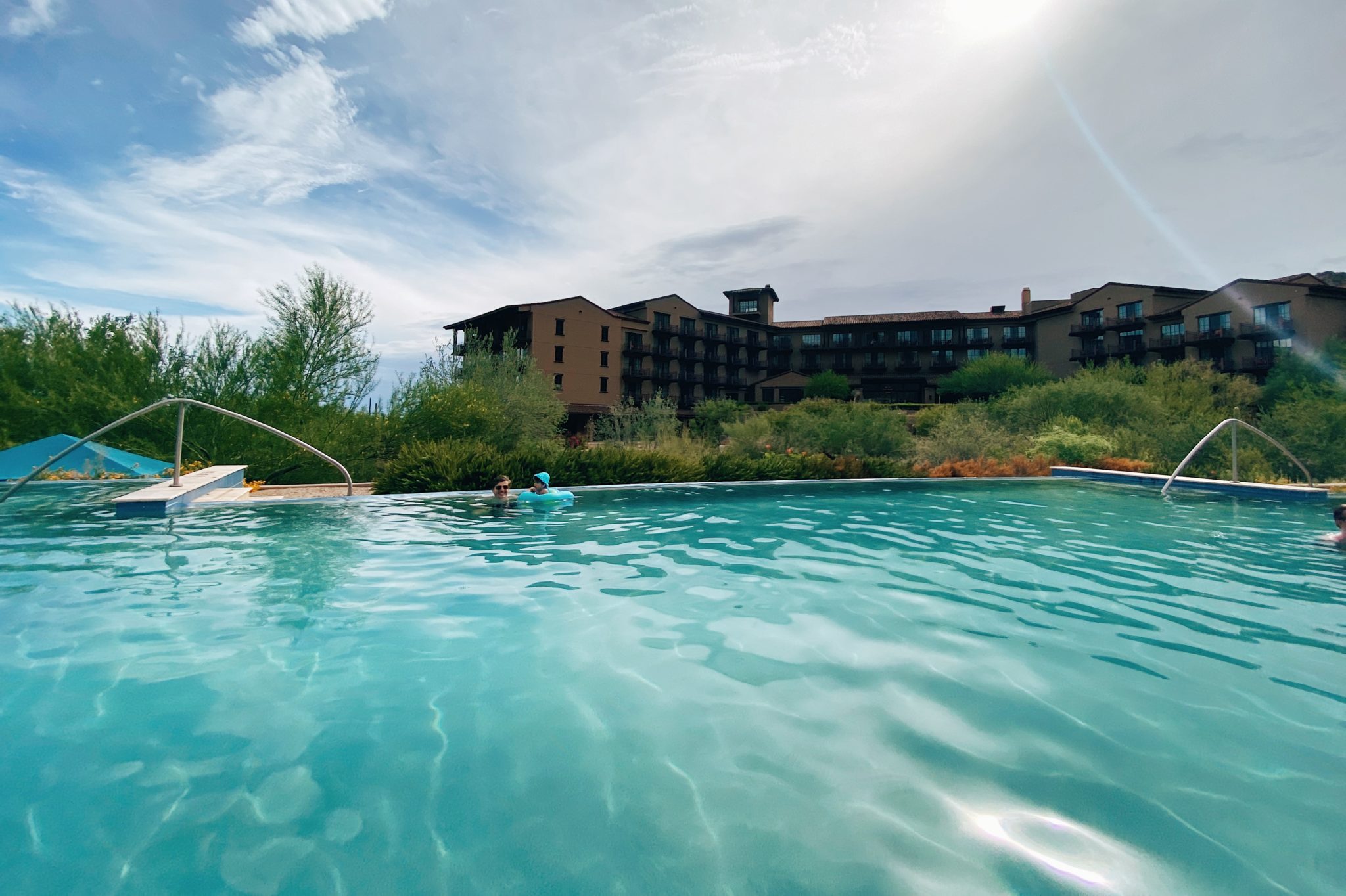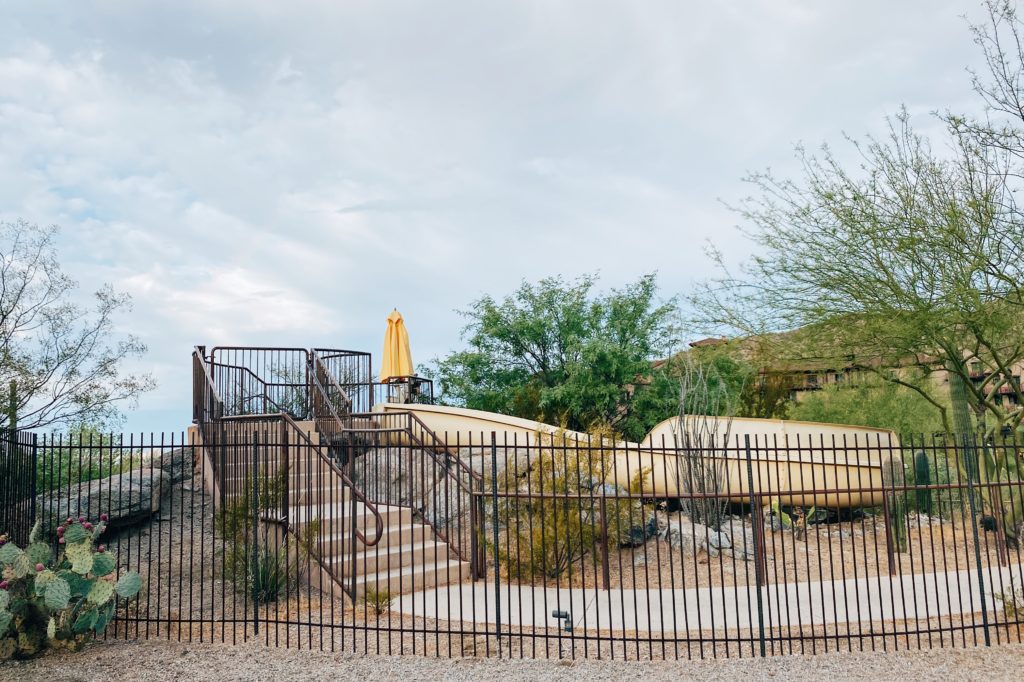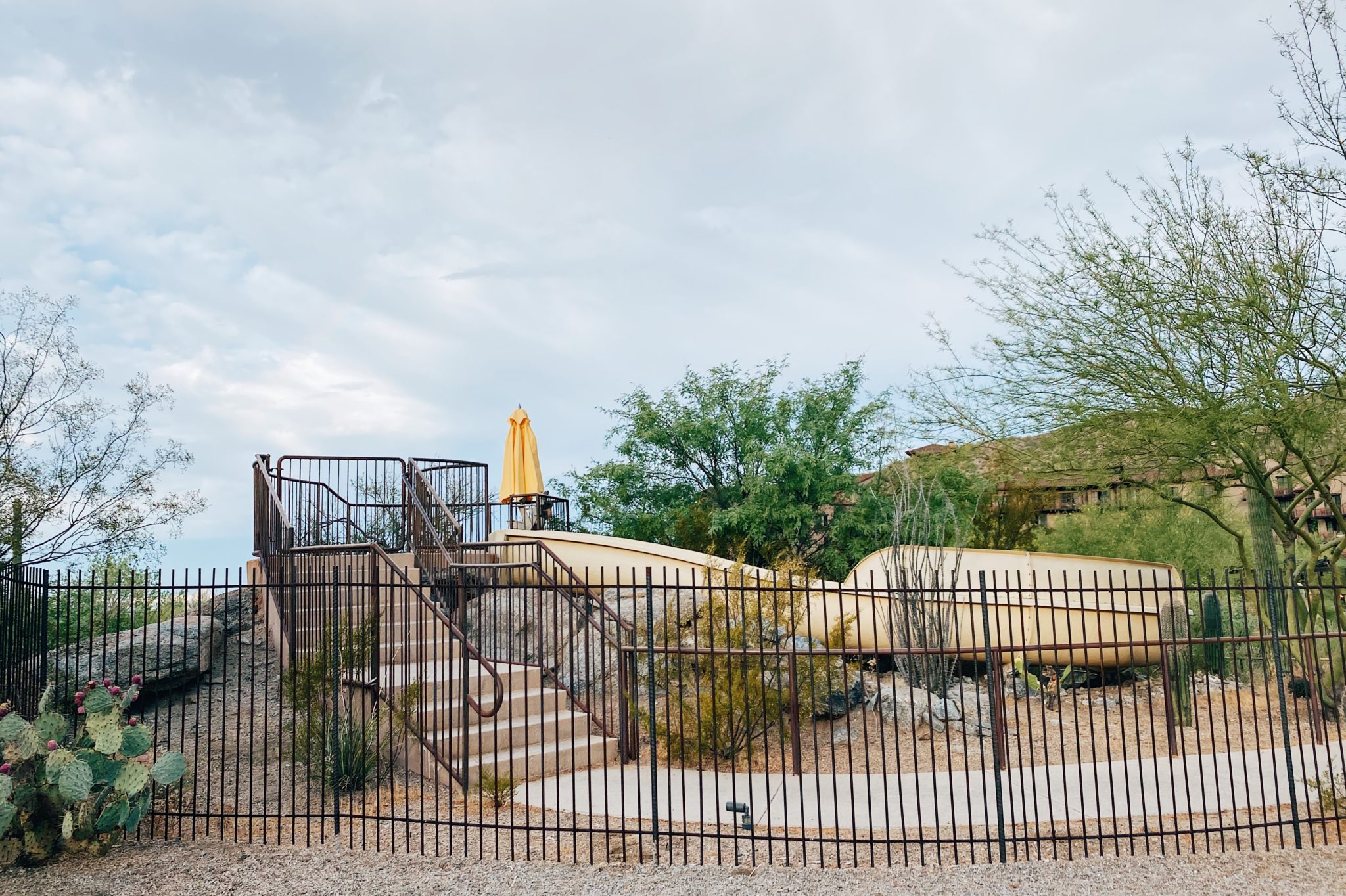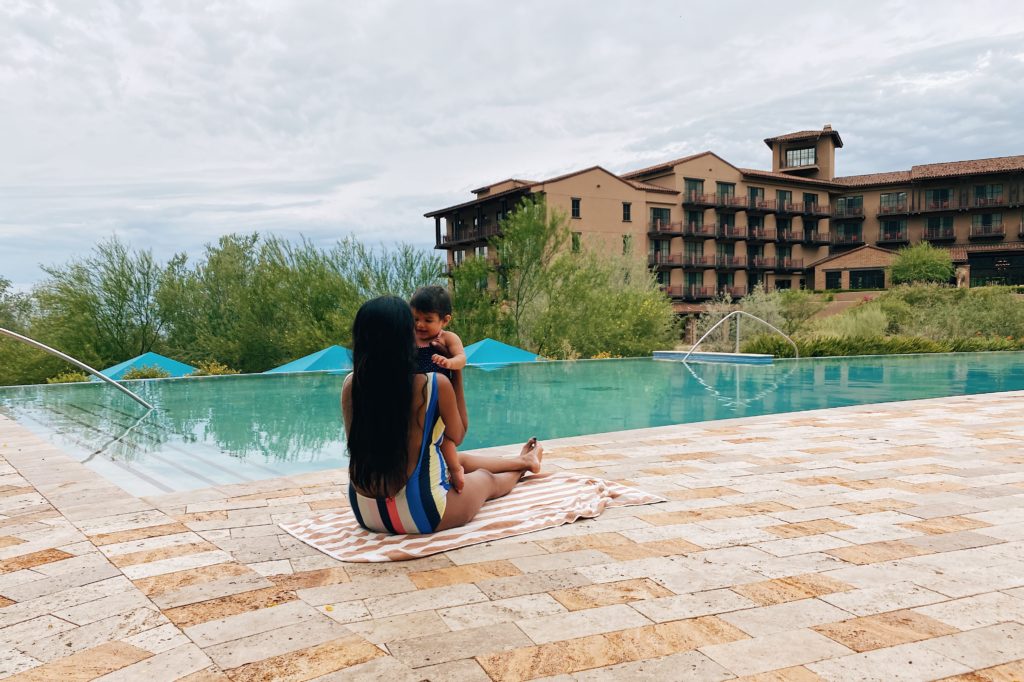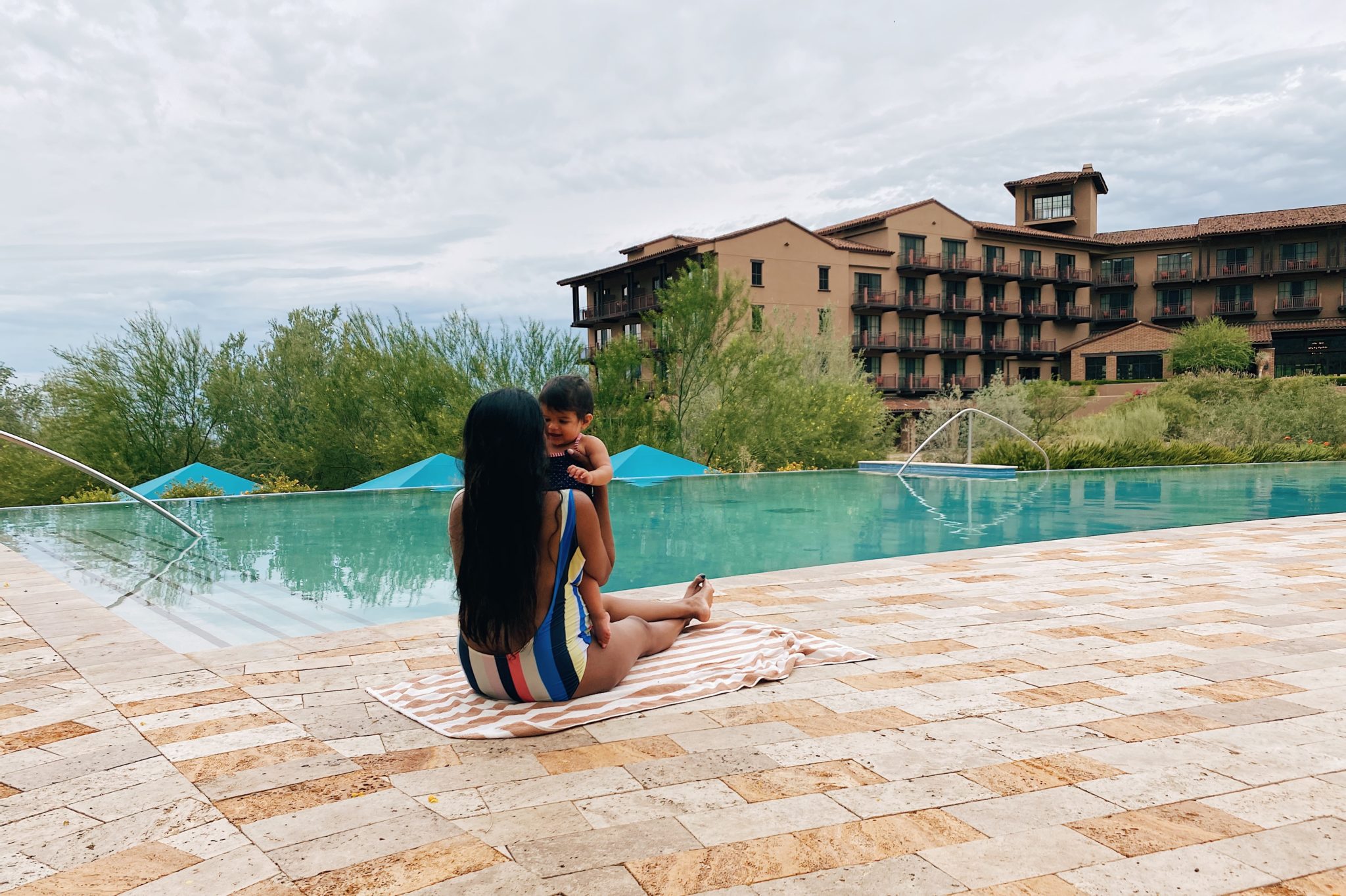 Restaurants Within The Ritz-Carlton, Dove Mountain
When you stay in a hotel for nine days, you get to know the in-house menus really well. Thankfully they had several vegetarian options, and children under two years old ate for free! We picked up breakfast every morning at the To-Go café. Items were a bit overpriced like a $6 side of hashbrowns or a $16 breakfast burrito, but we also expect those kinds of prices at a Ritz-Carlton. Coffee was not artisan (coffee snobs and not ashamed to admit it!), but it was better than nothing. They did smoothies well and their pastries were delicious.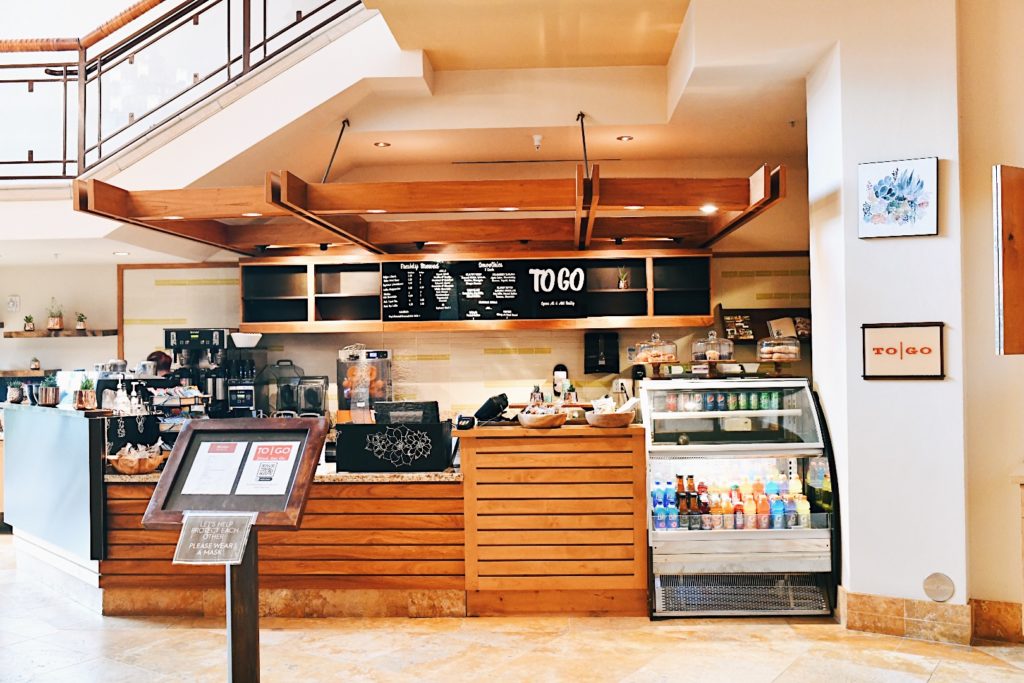 Lunch is served at the poolside restaurant, Turquesa Latin Grill. There is no air conditioning, but there are fans and shaded tables! We loved their nachos and quesadillas!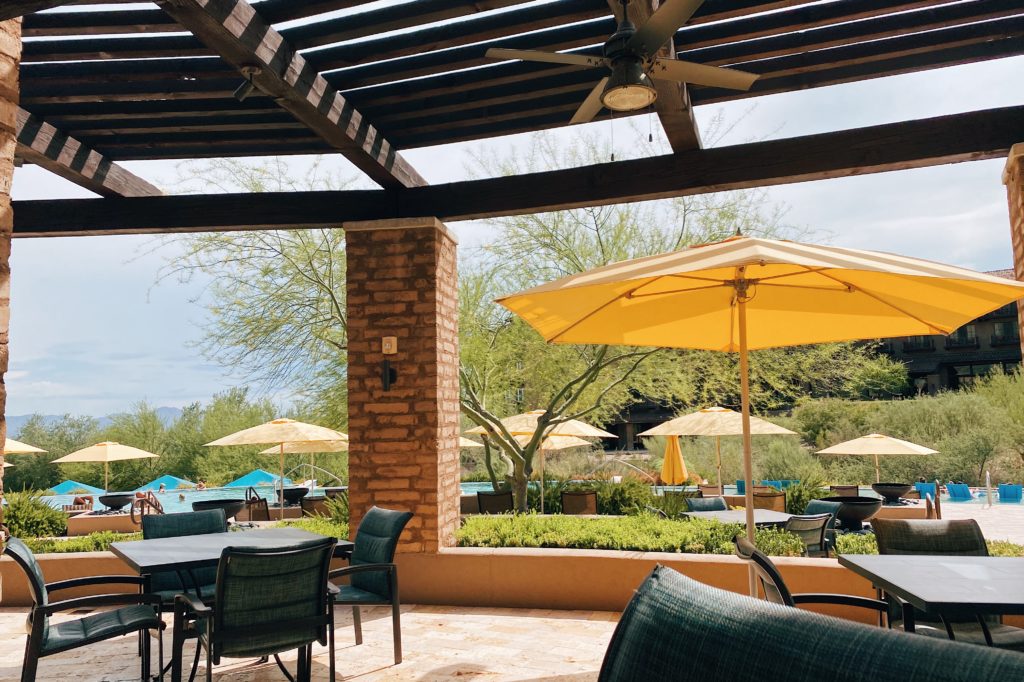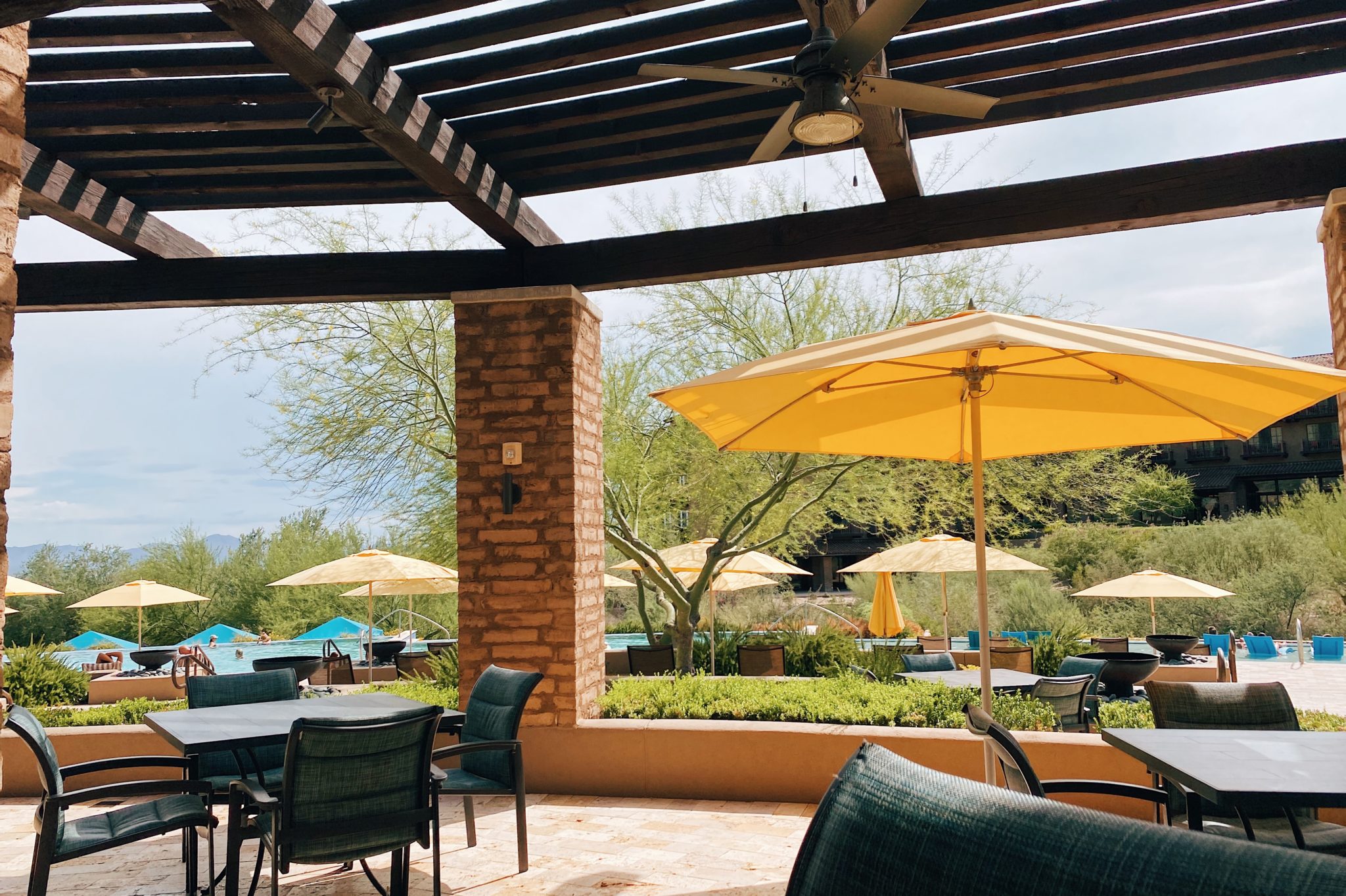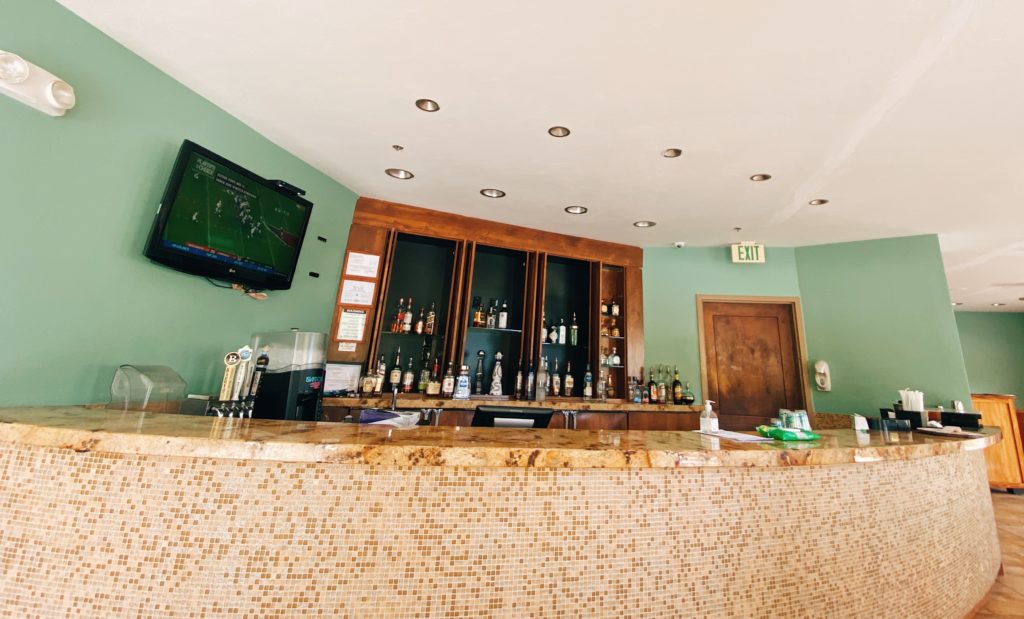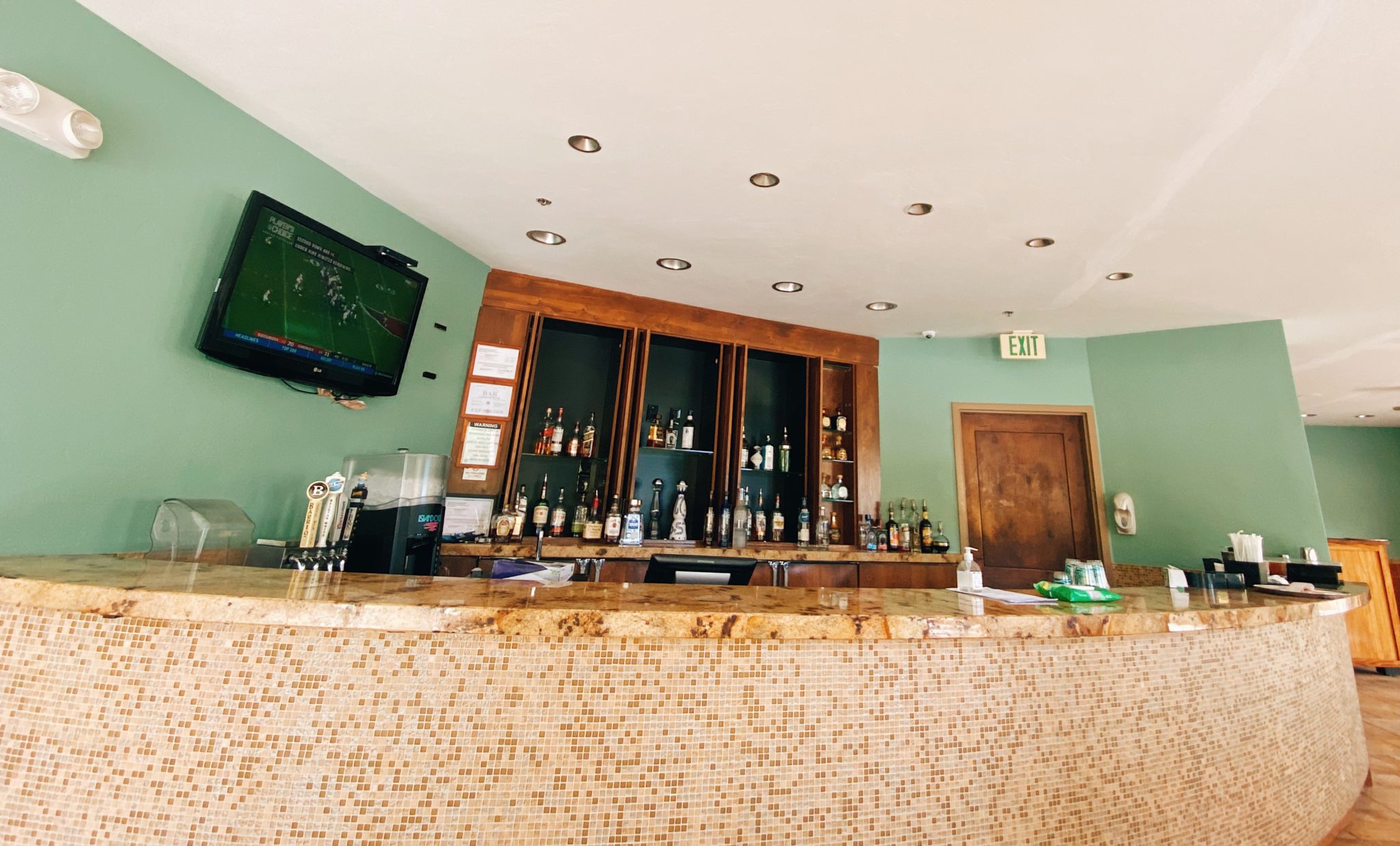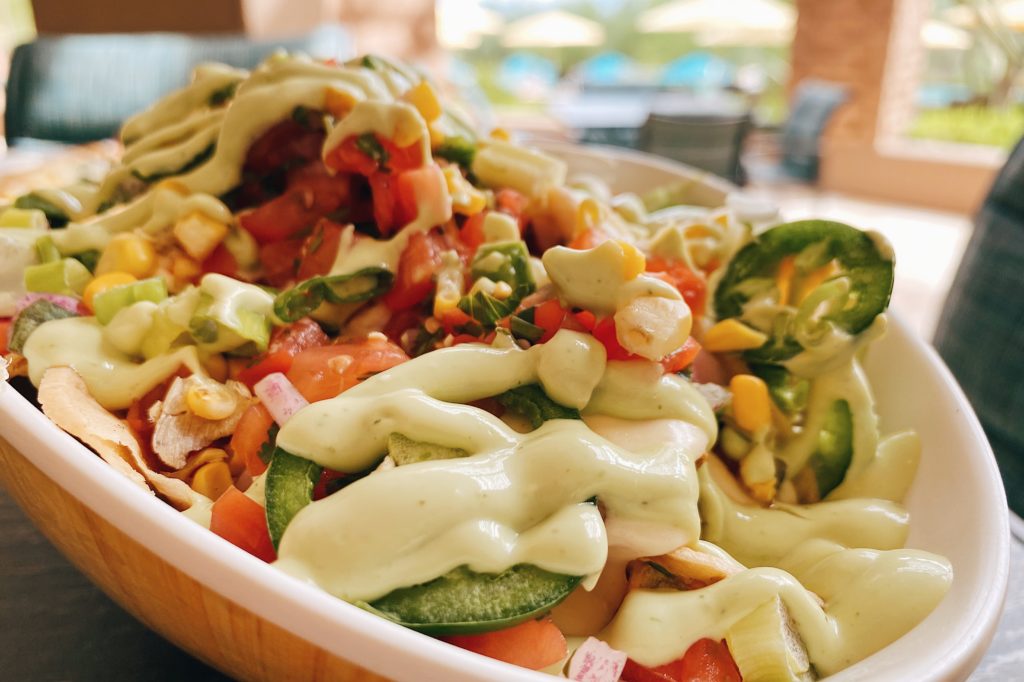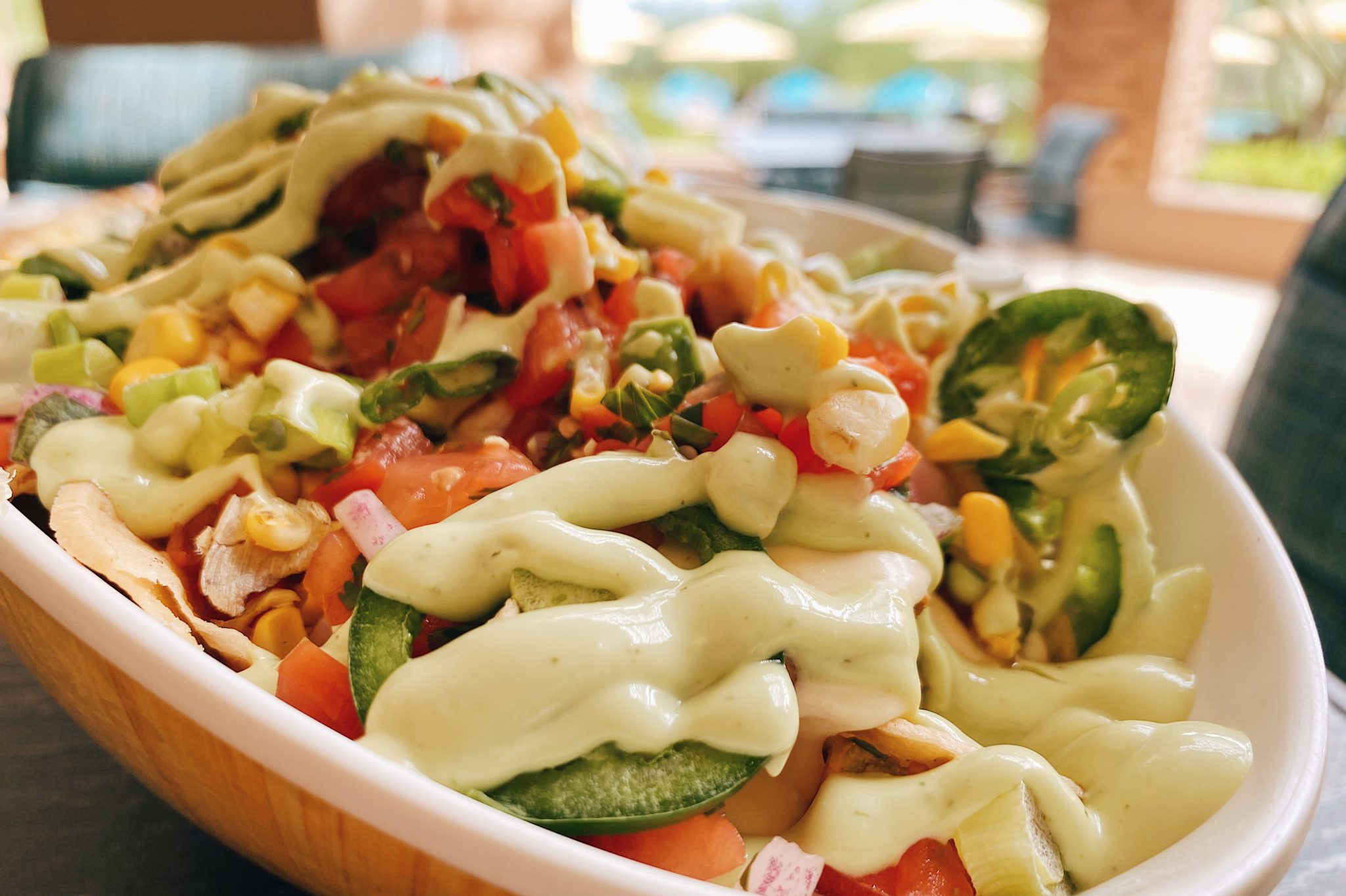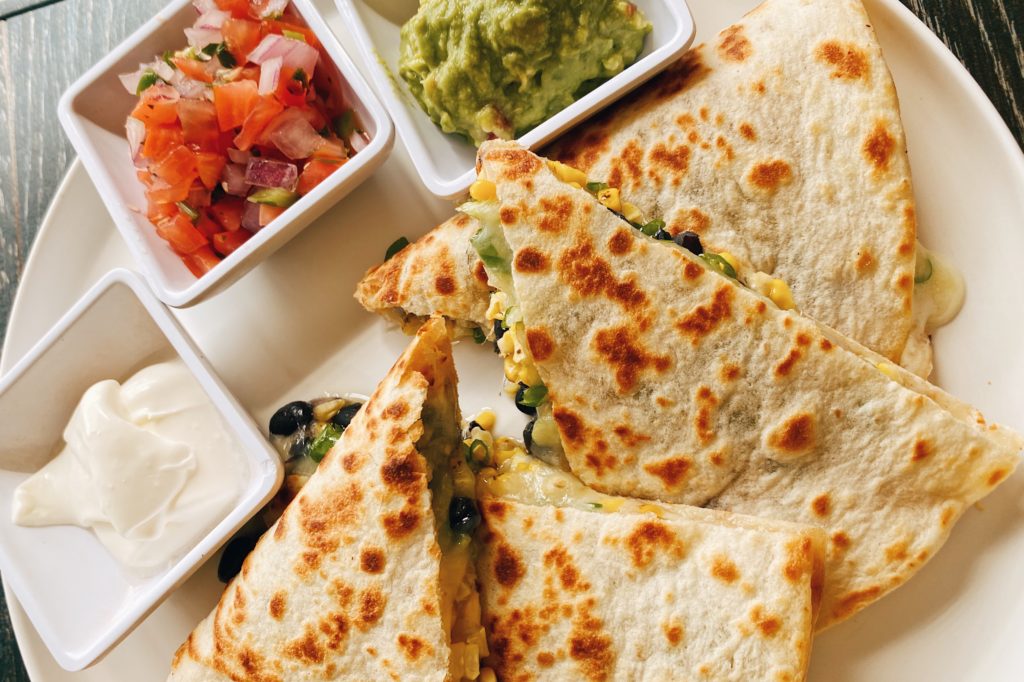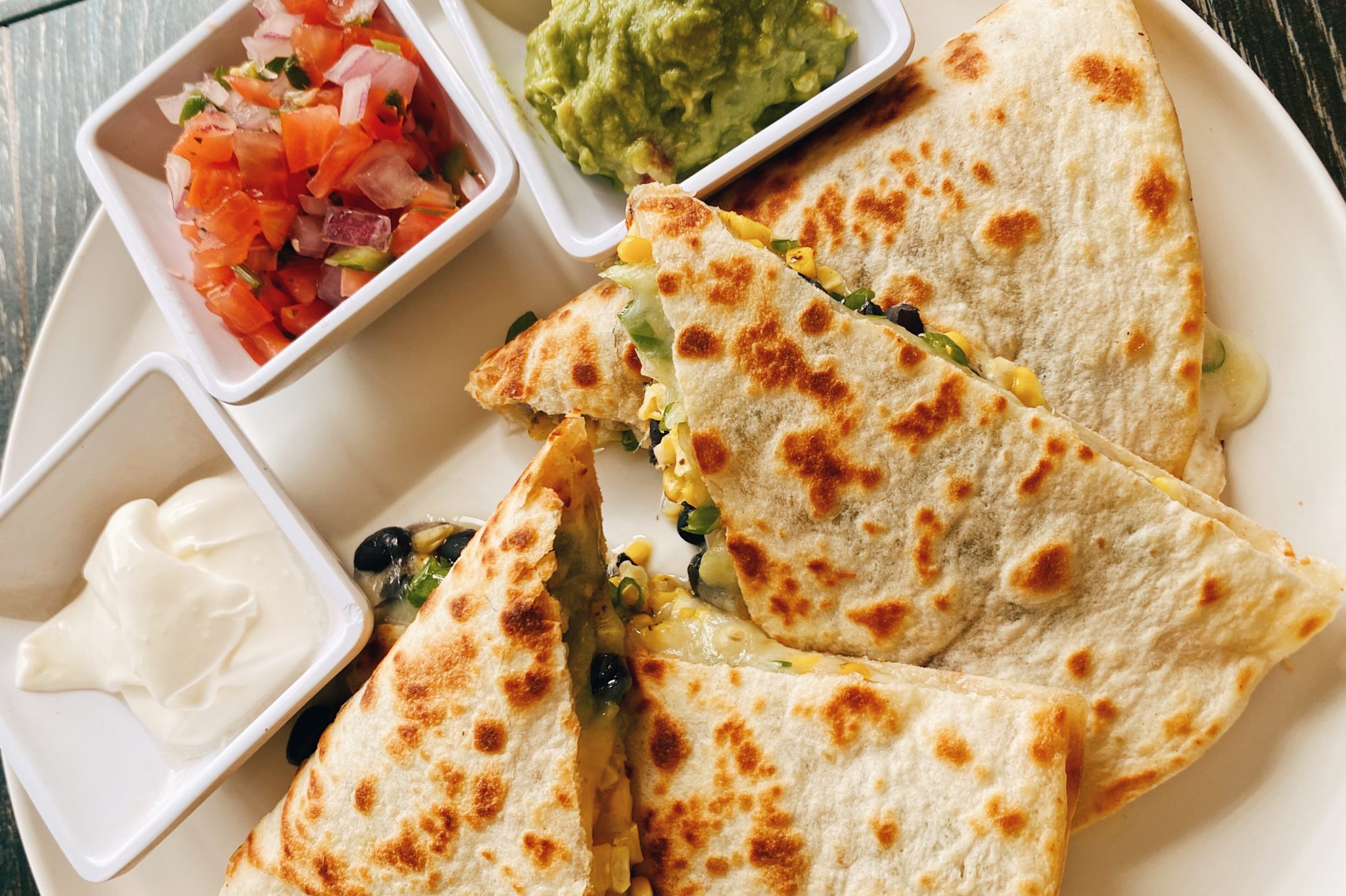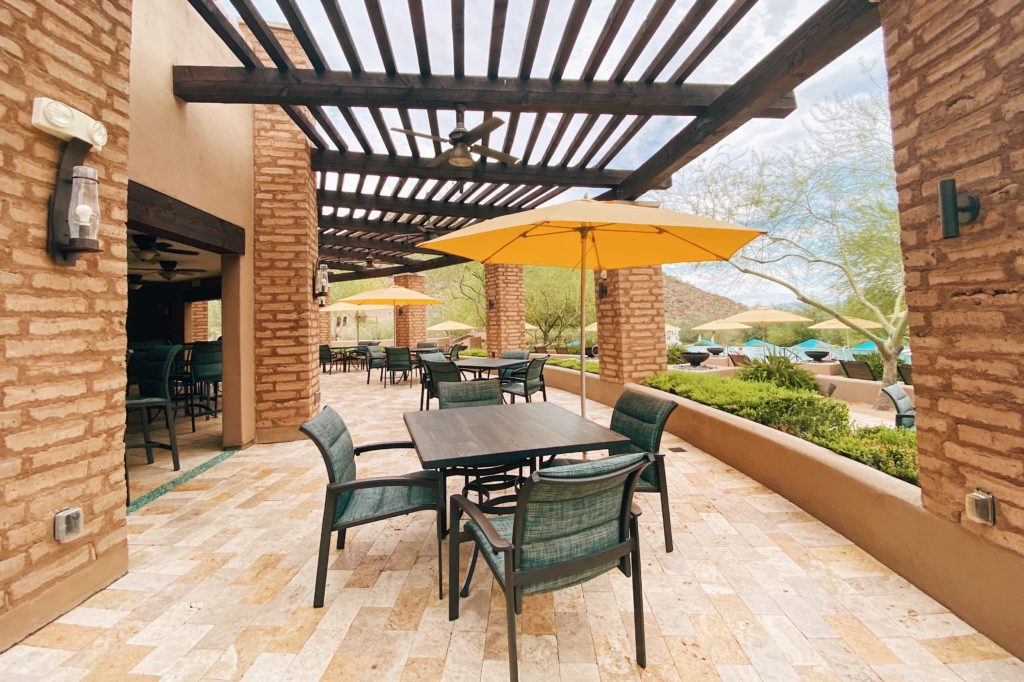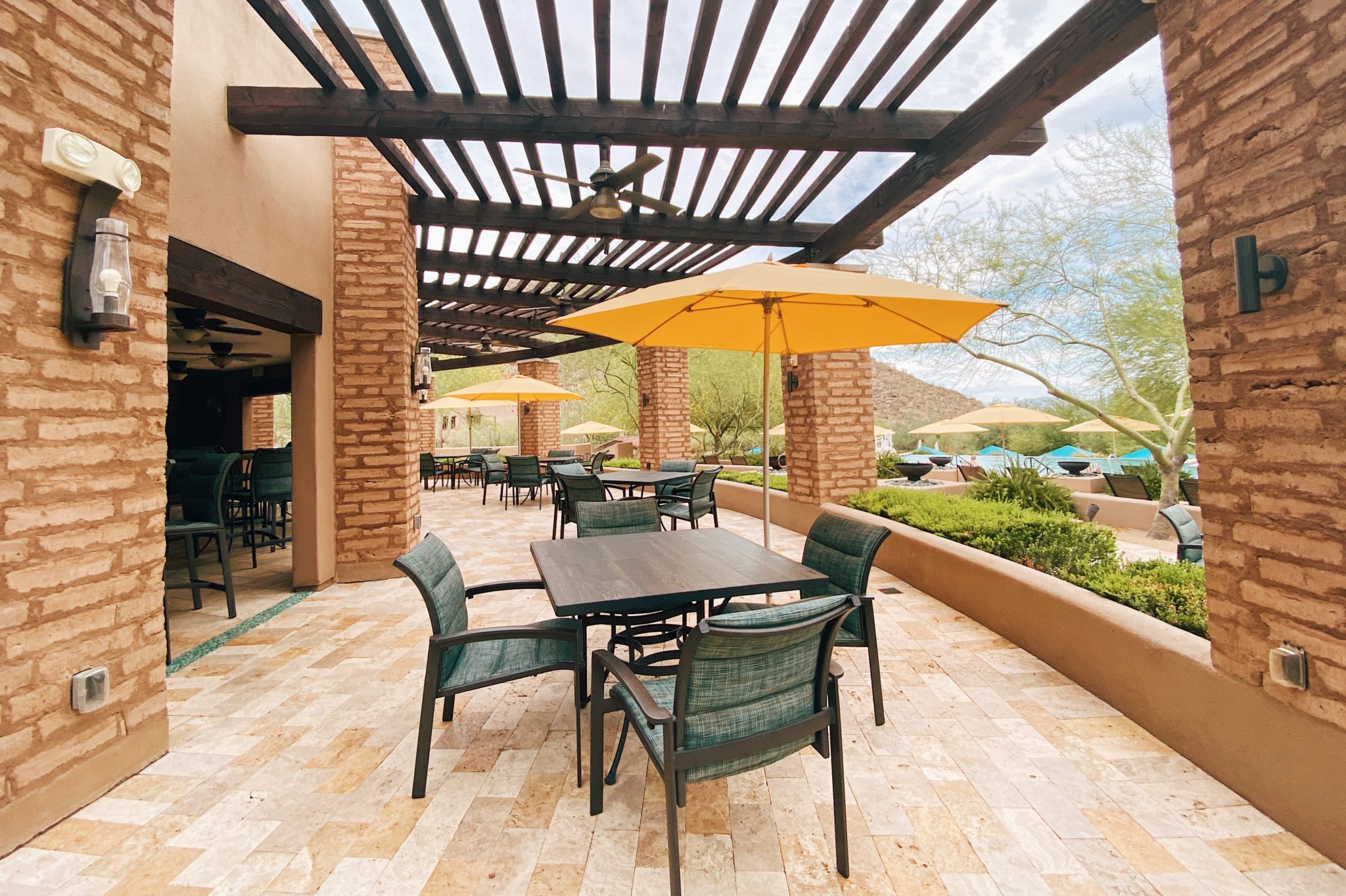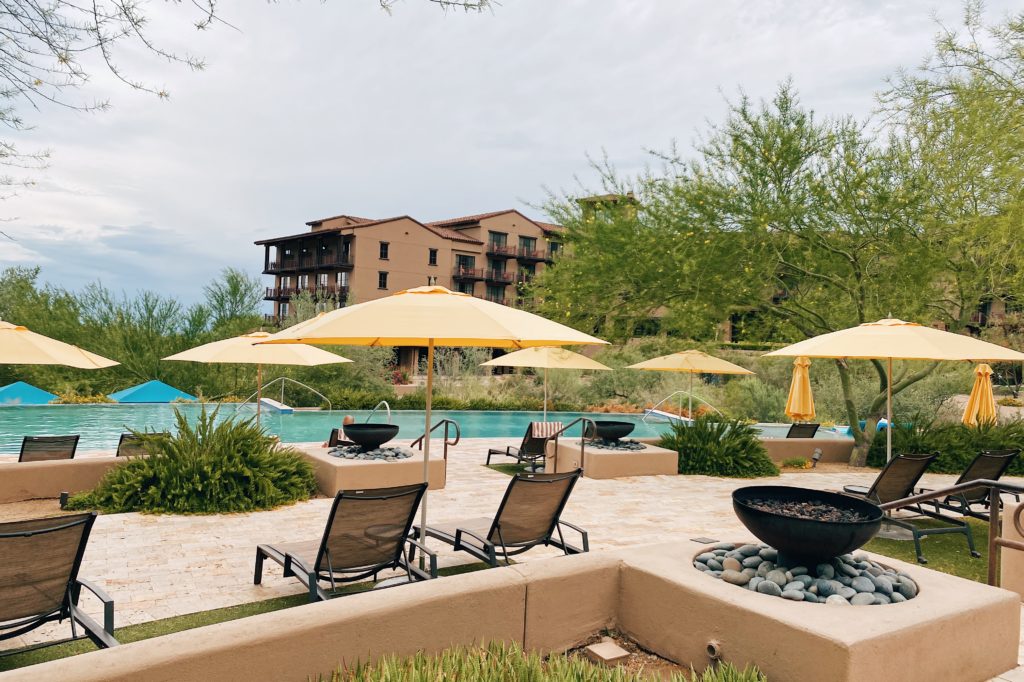 If you don't mind a later lunch you can order from Ignite after 3 PM. We ate dinner here every night and sometimes we even just grabbed a drink from Ignite after 3 PM and sat by the fireplace! One night we ate at Cayton's Burger Bistro in the golf club, which was a great way to try something different!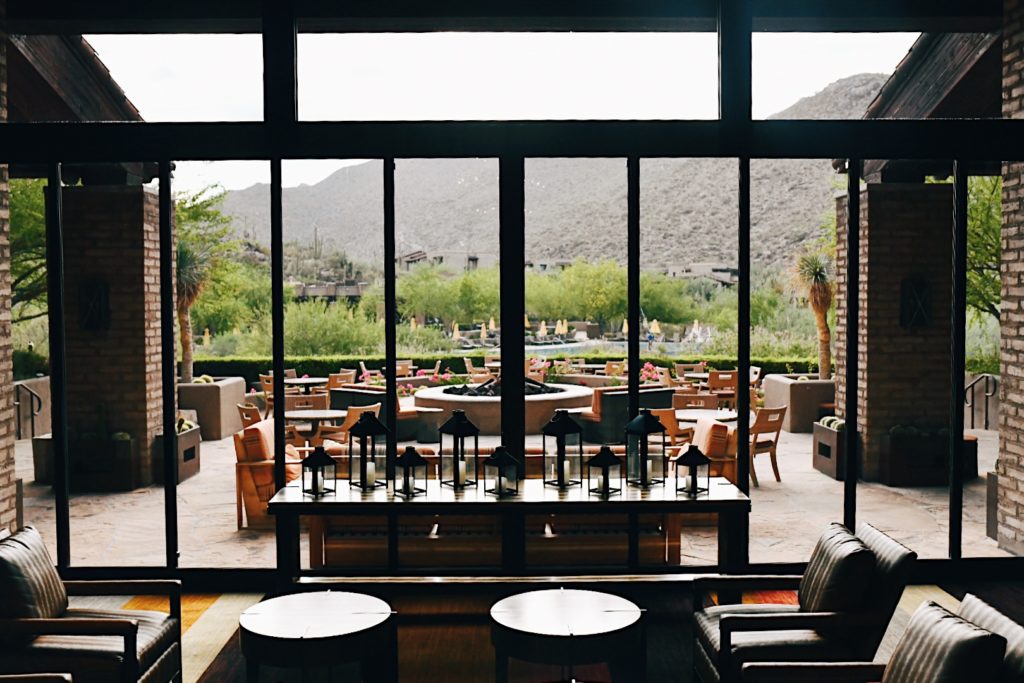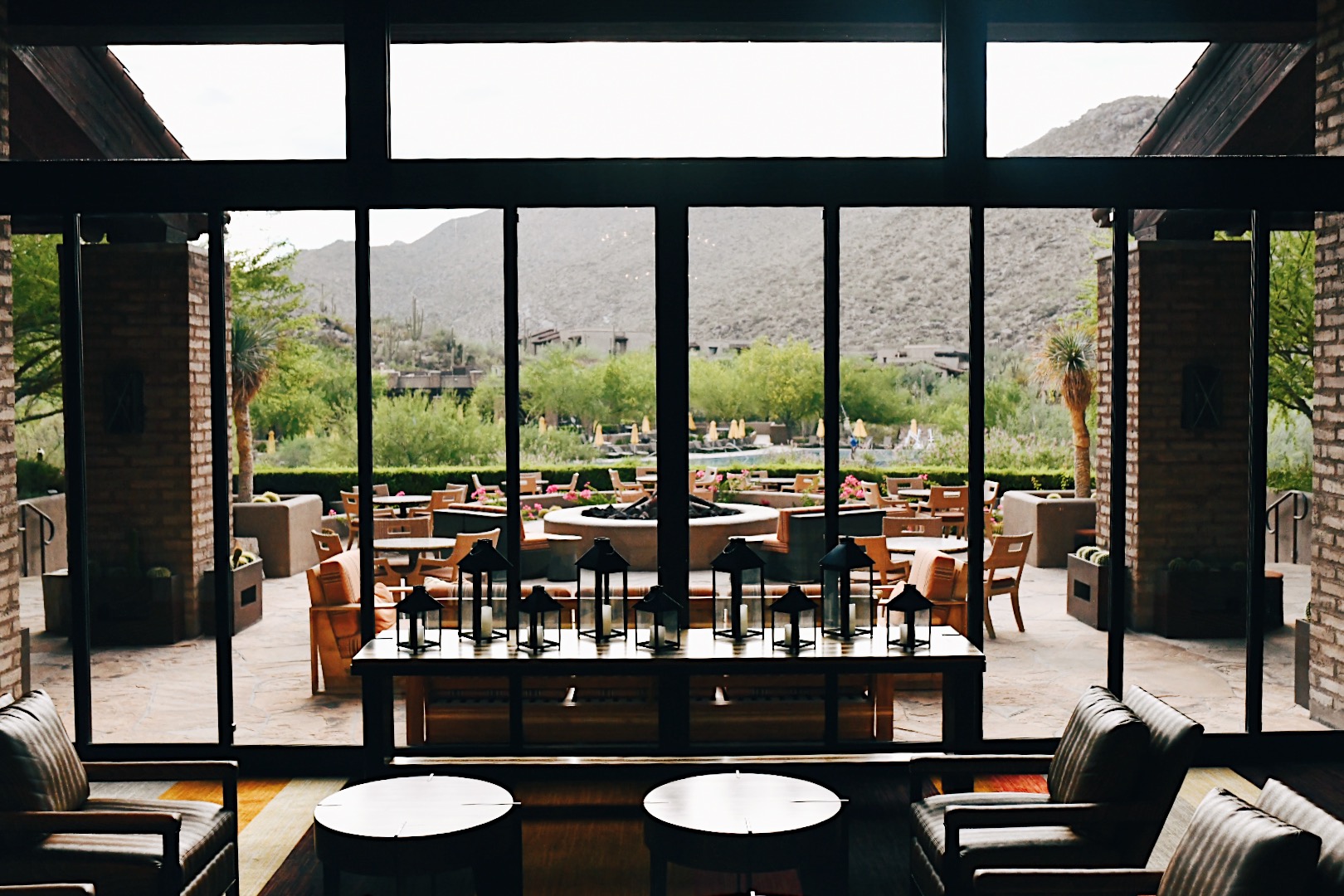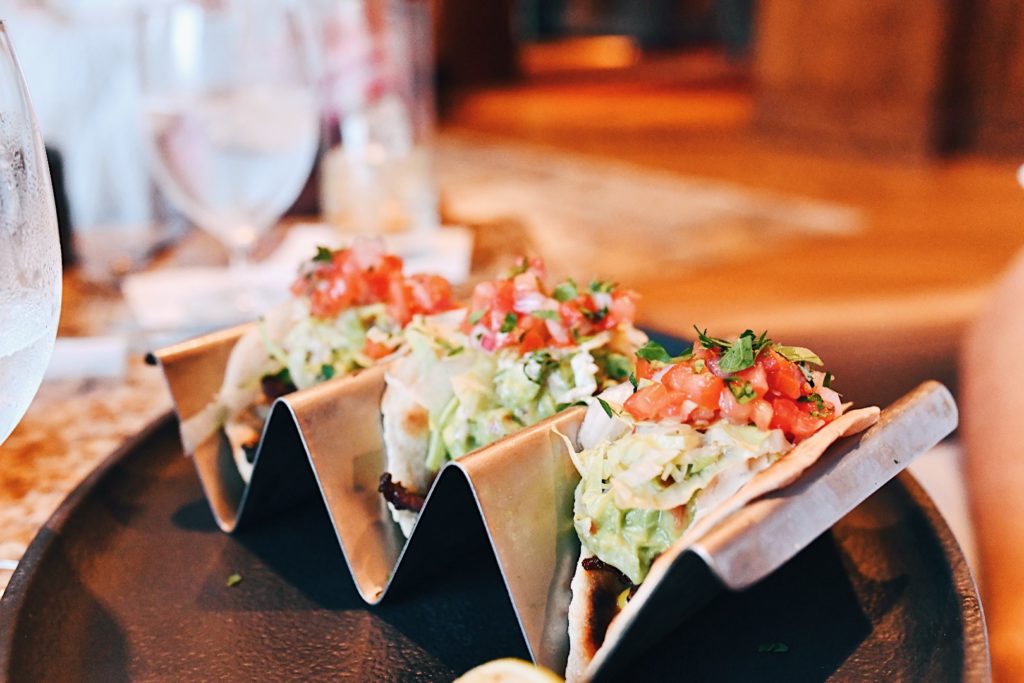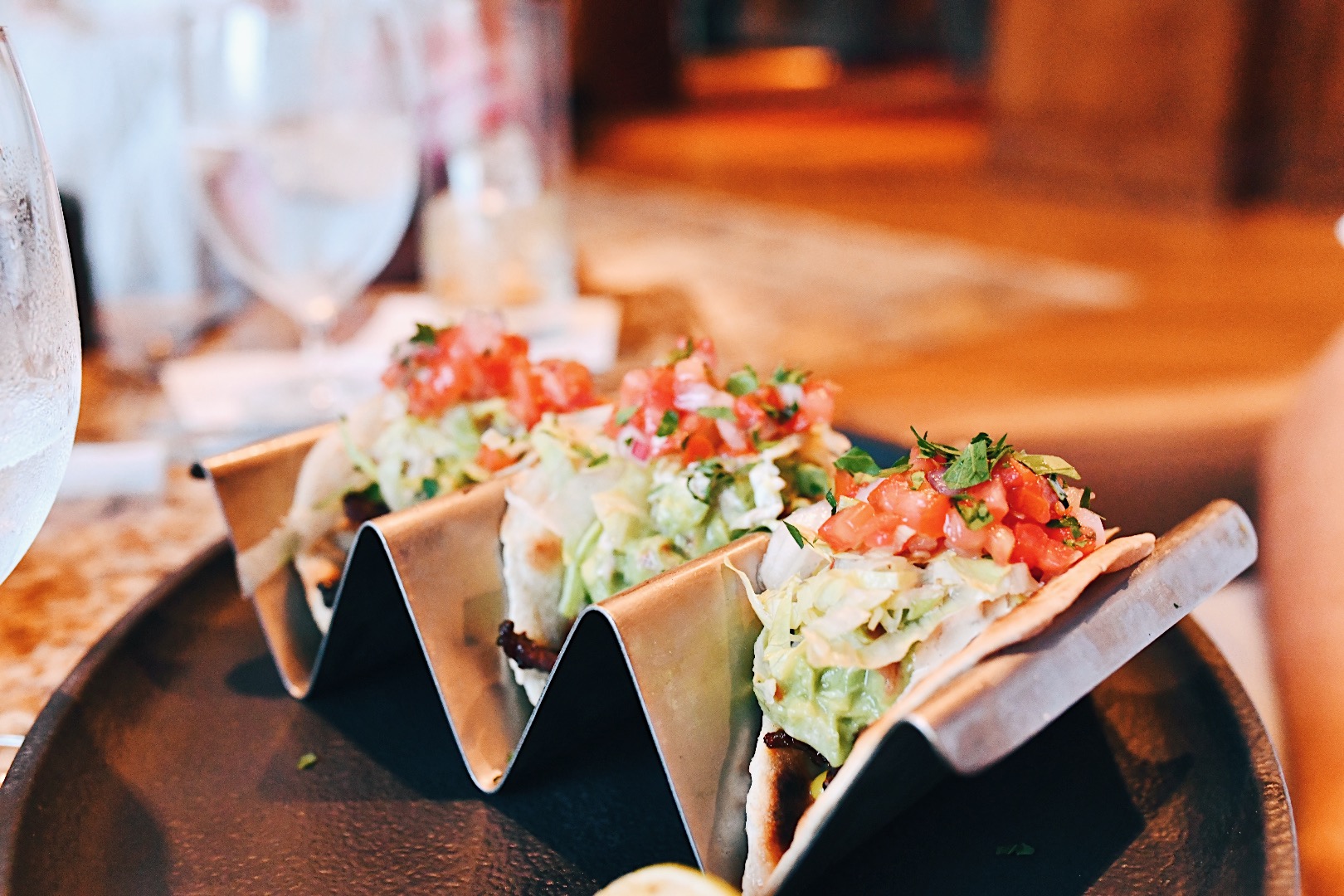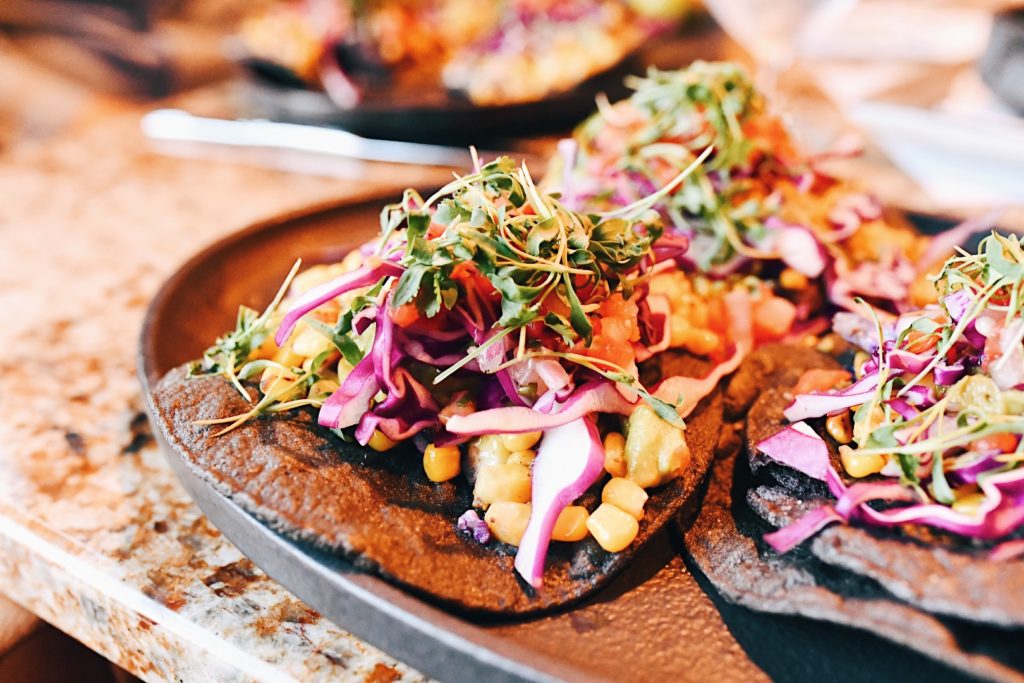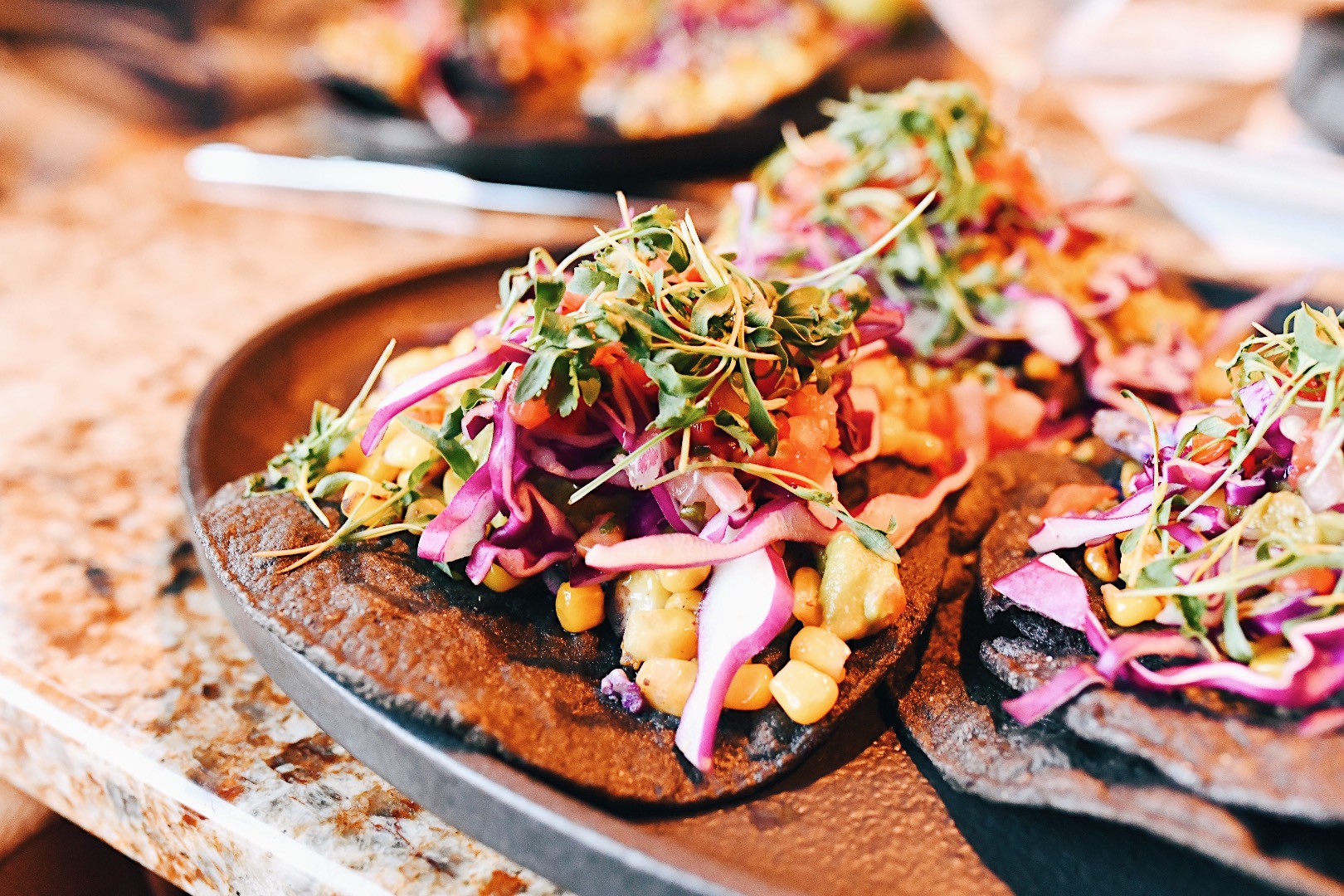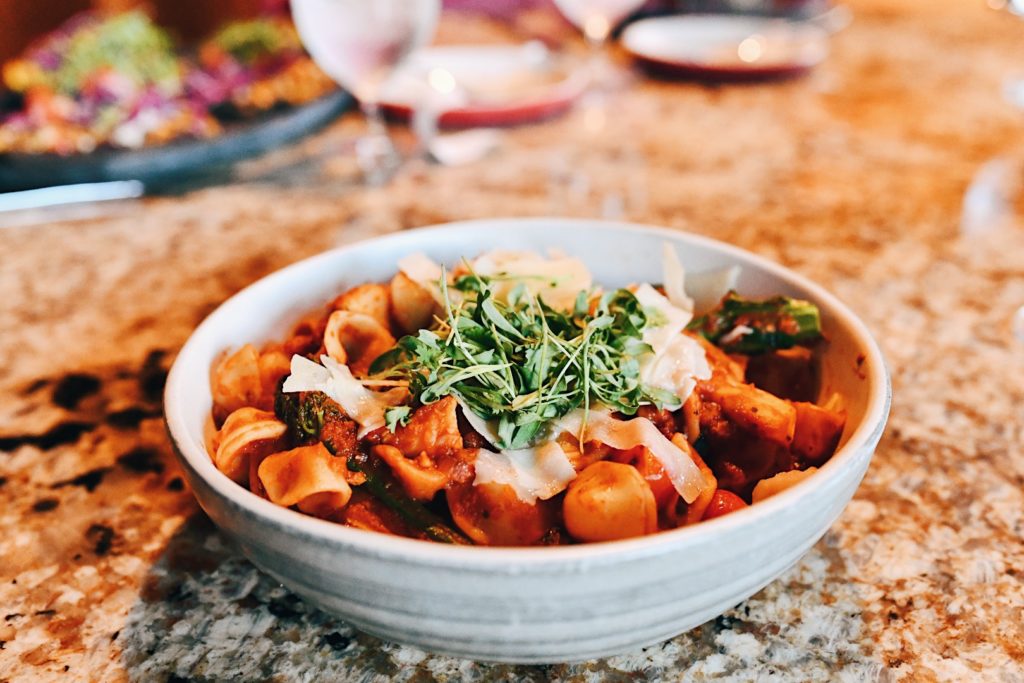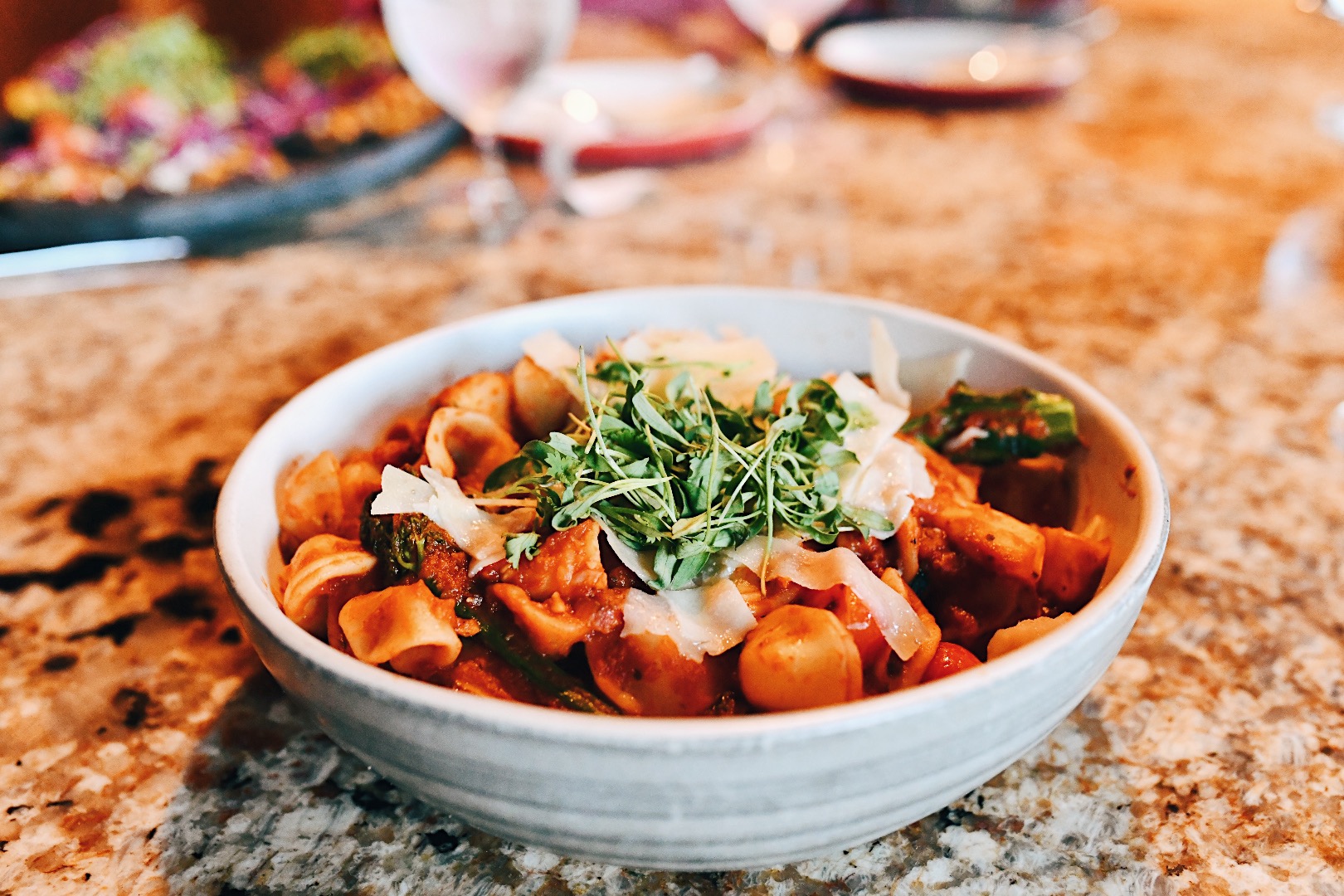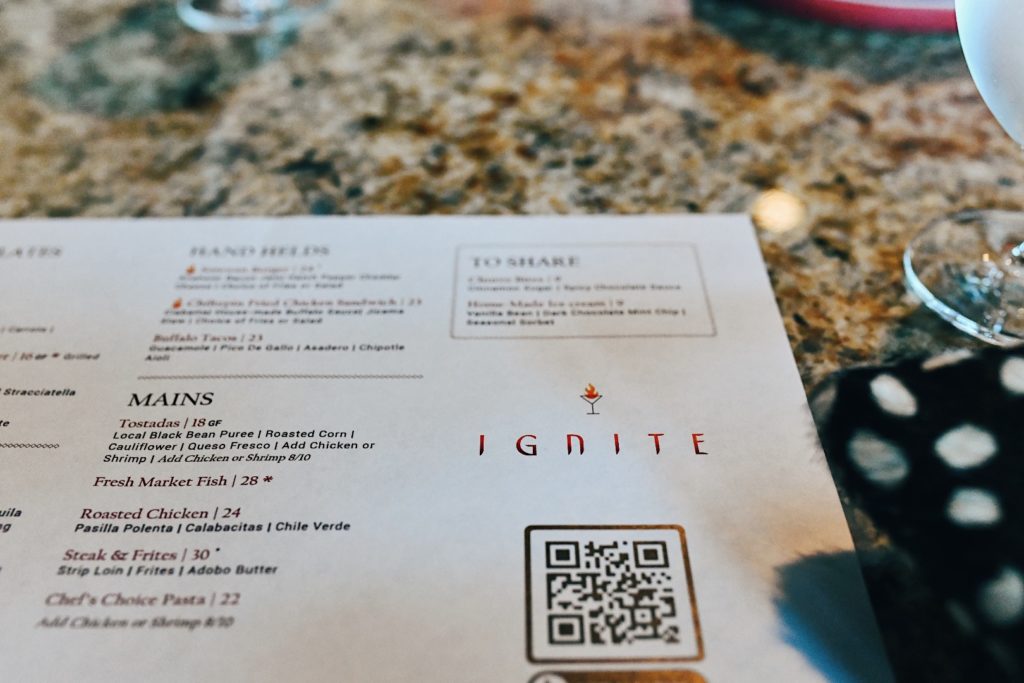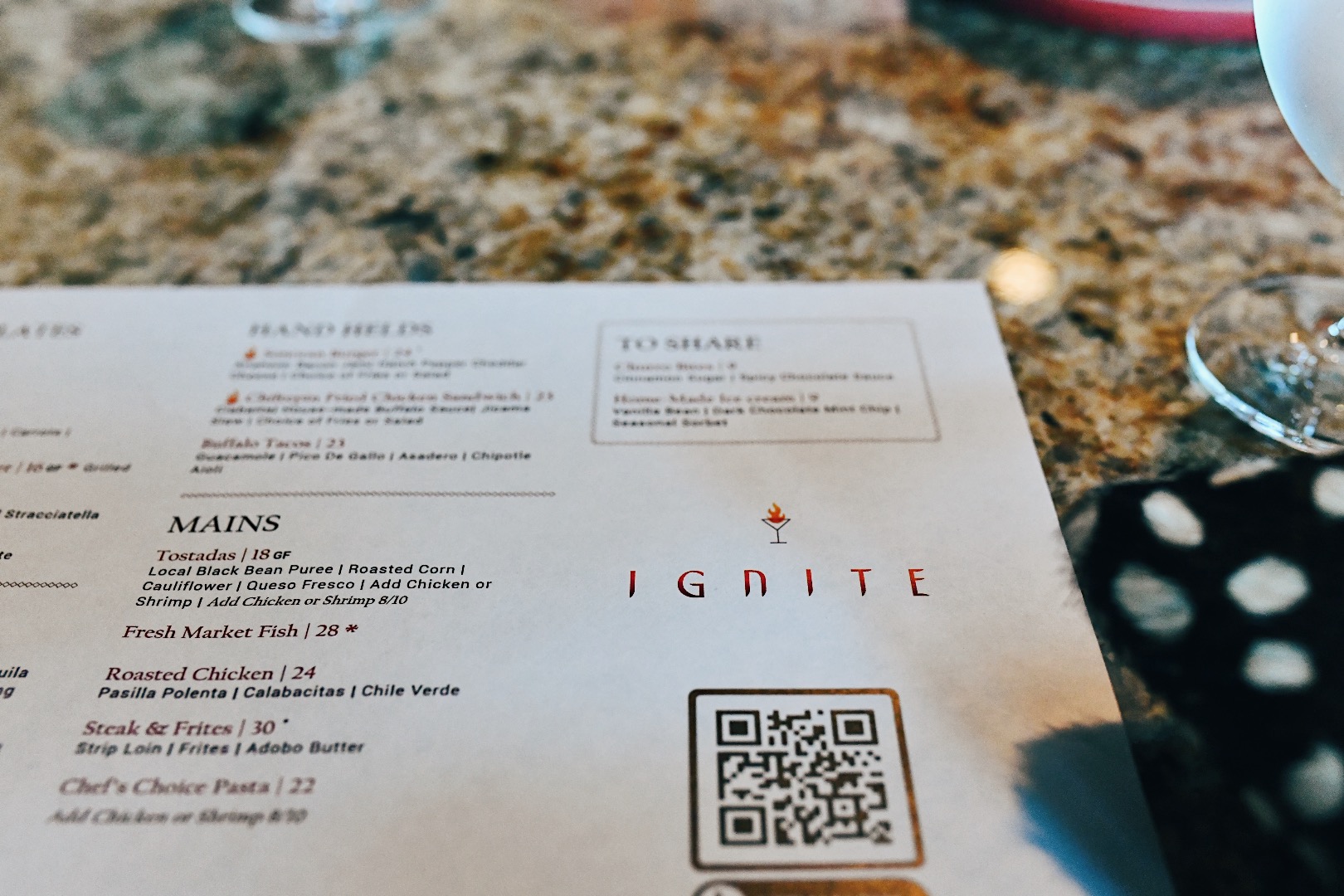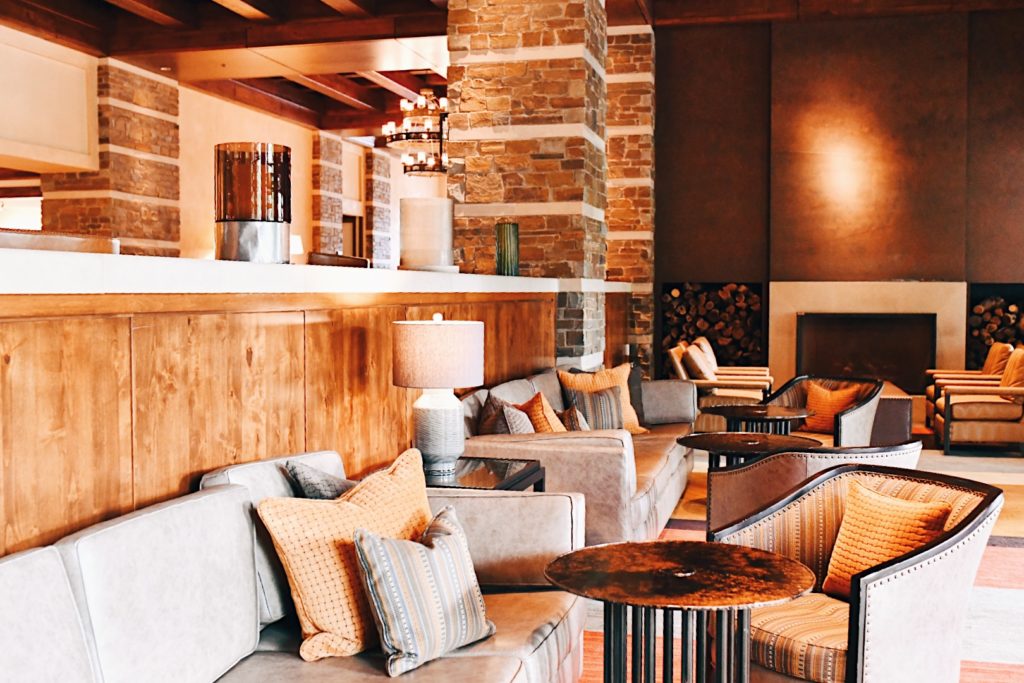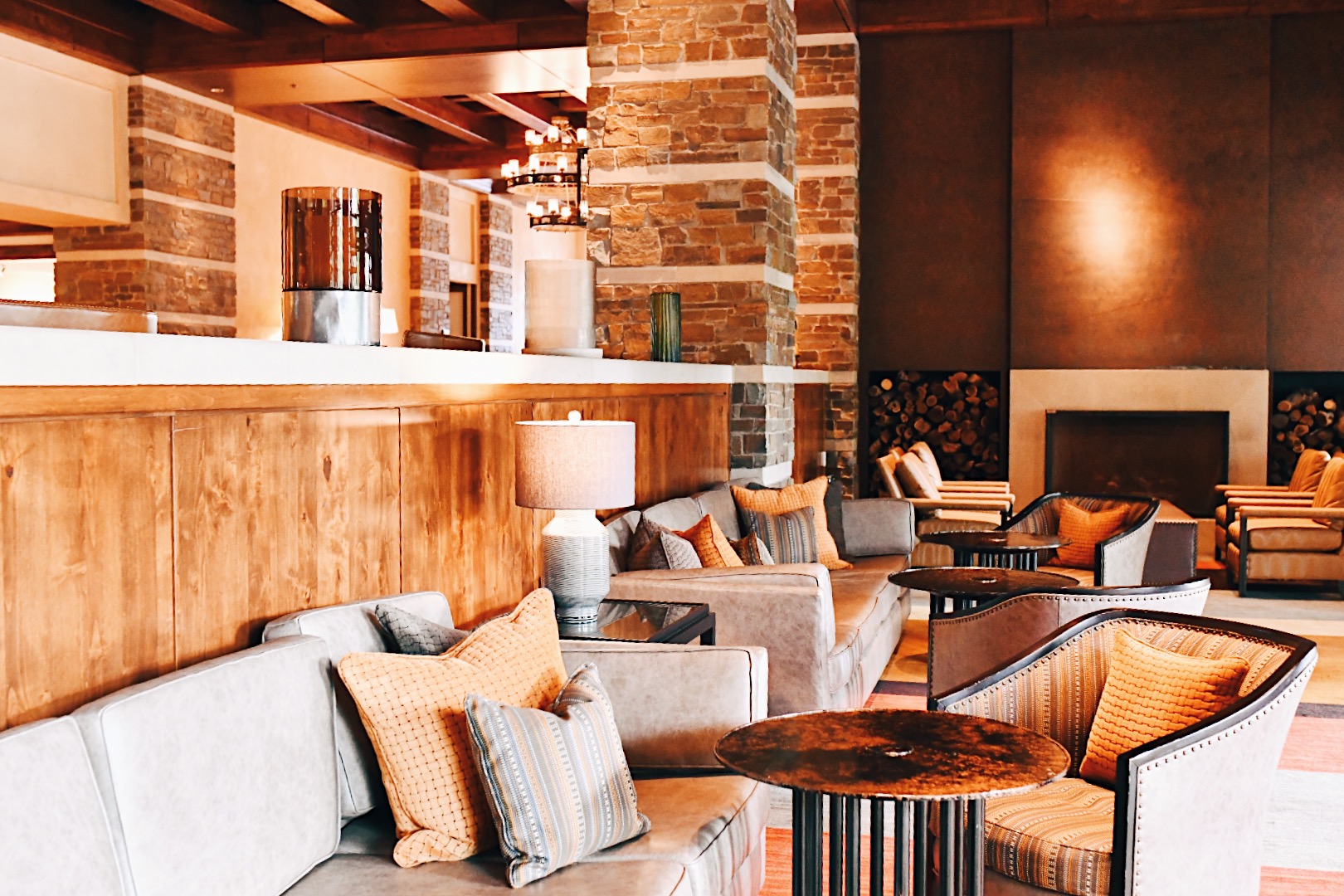 Service, Decor, Gift Shop
From the sweet note and little gifts in our suite to the kind valet, every staff member helped make our experience even better. I'm glad all staff members wore masks too! The decor of the hotel felt warm, cozy, and consistent with the desert outside. The gift shop is a small spot with a lot in it. We snagged some toothpaste, t-shirts, and a new swimsuit for baby girl from here. The gift shop had restricted hours because of the hotel's low occupancy rate, so make sure to double-check with the front desk for current hours! The spa wasn't open while we were there, which is a bit of a bummer. Hopefully, the next time we go back, it will be in full operation, and I can let you know how it is!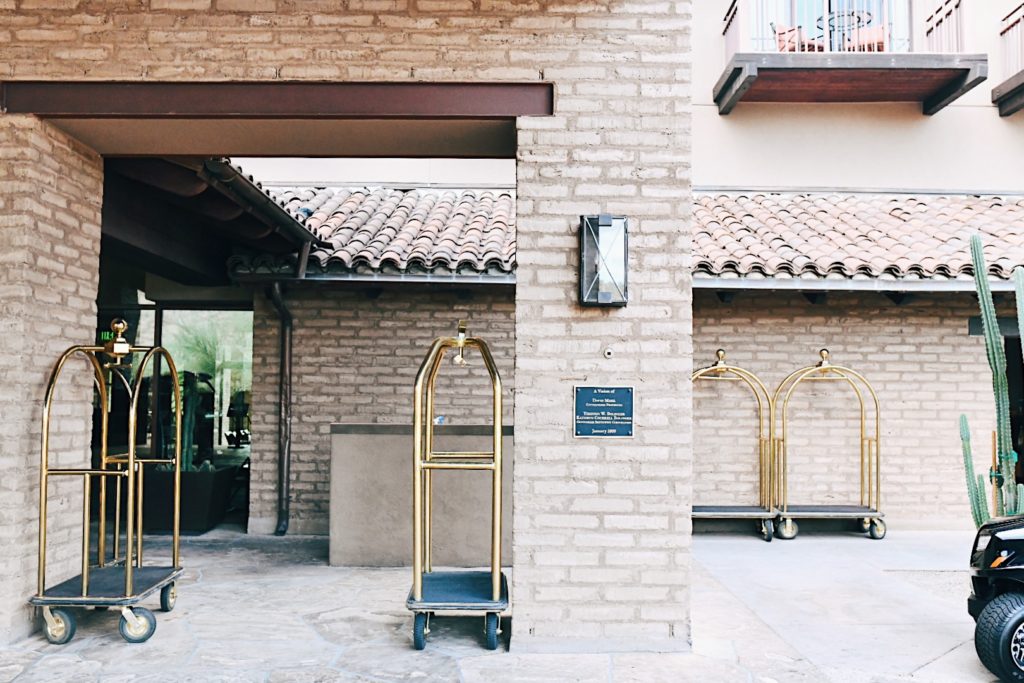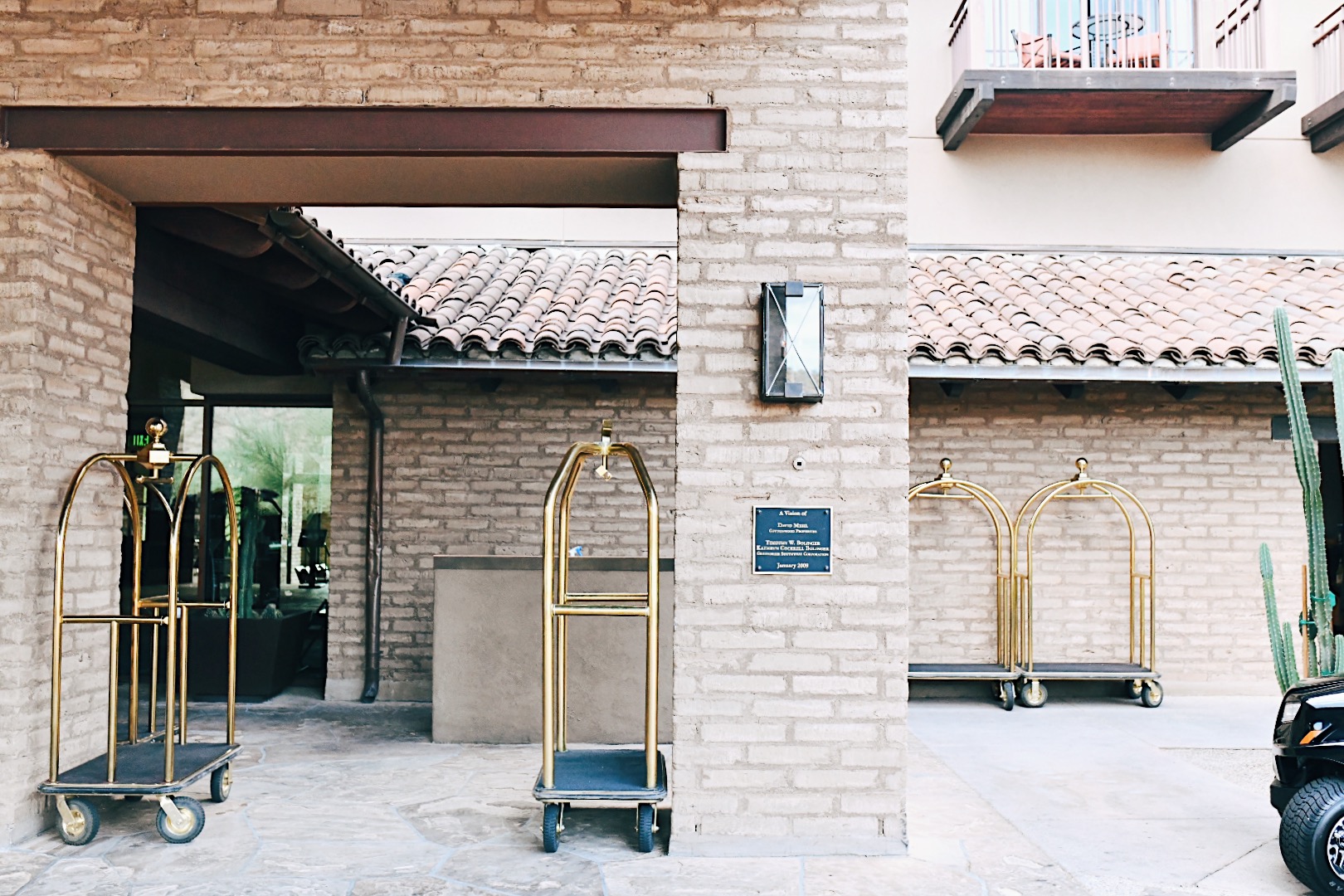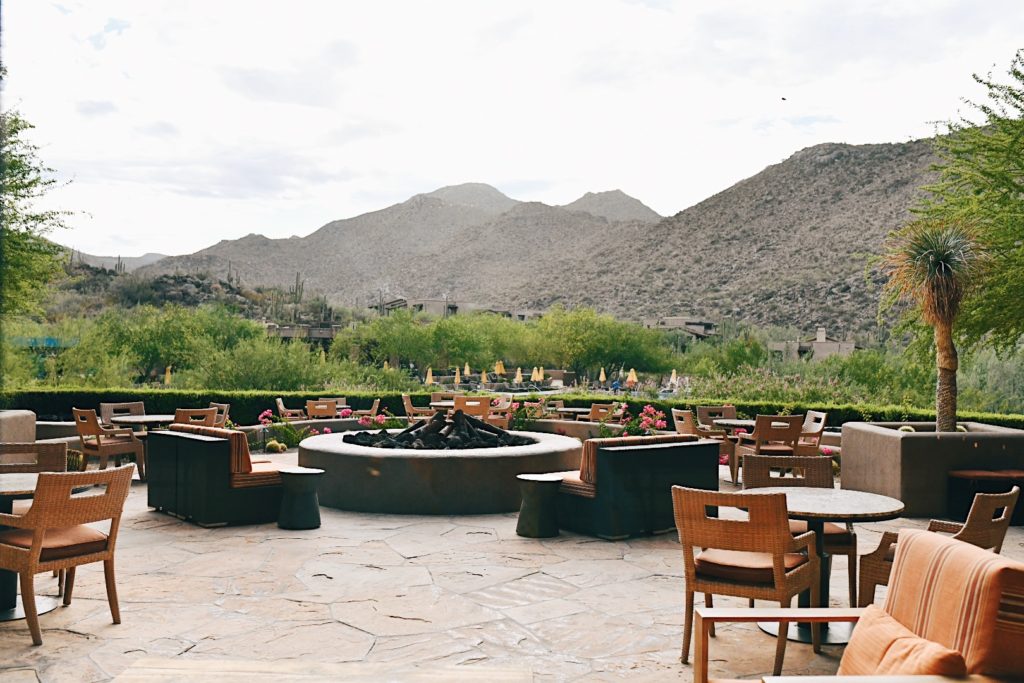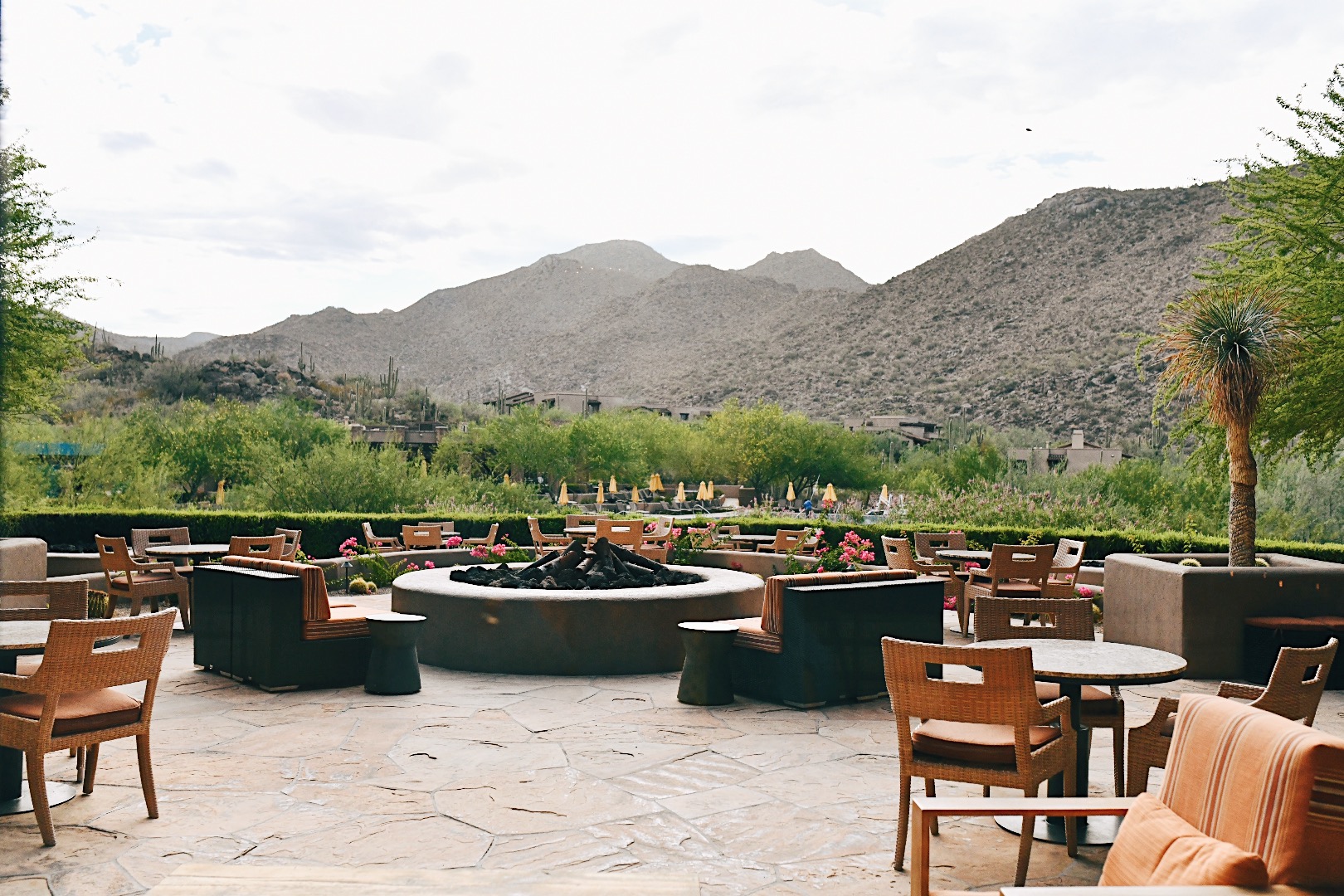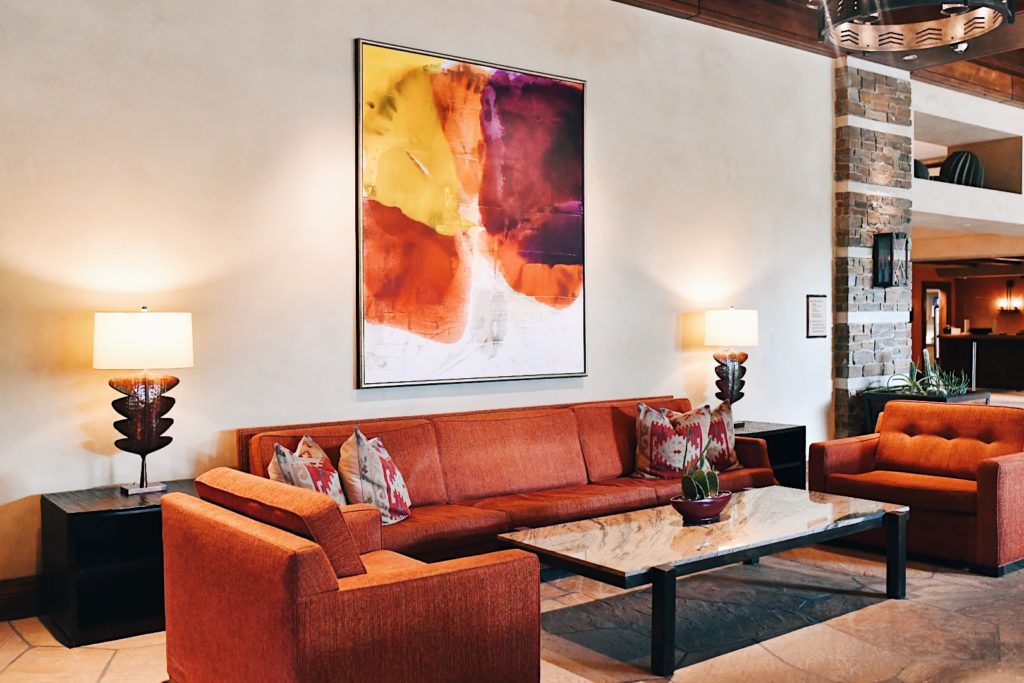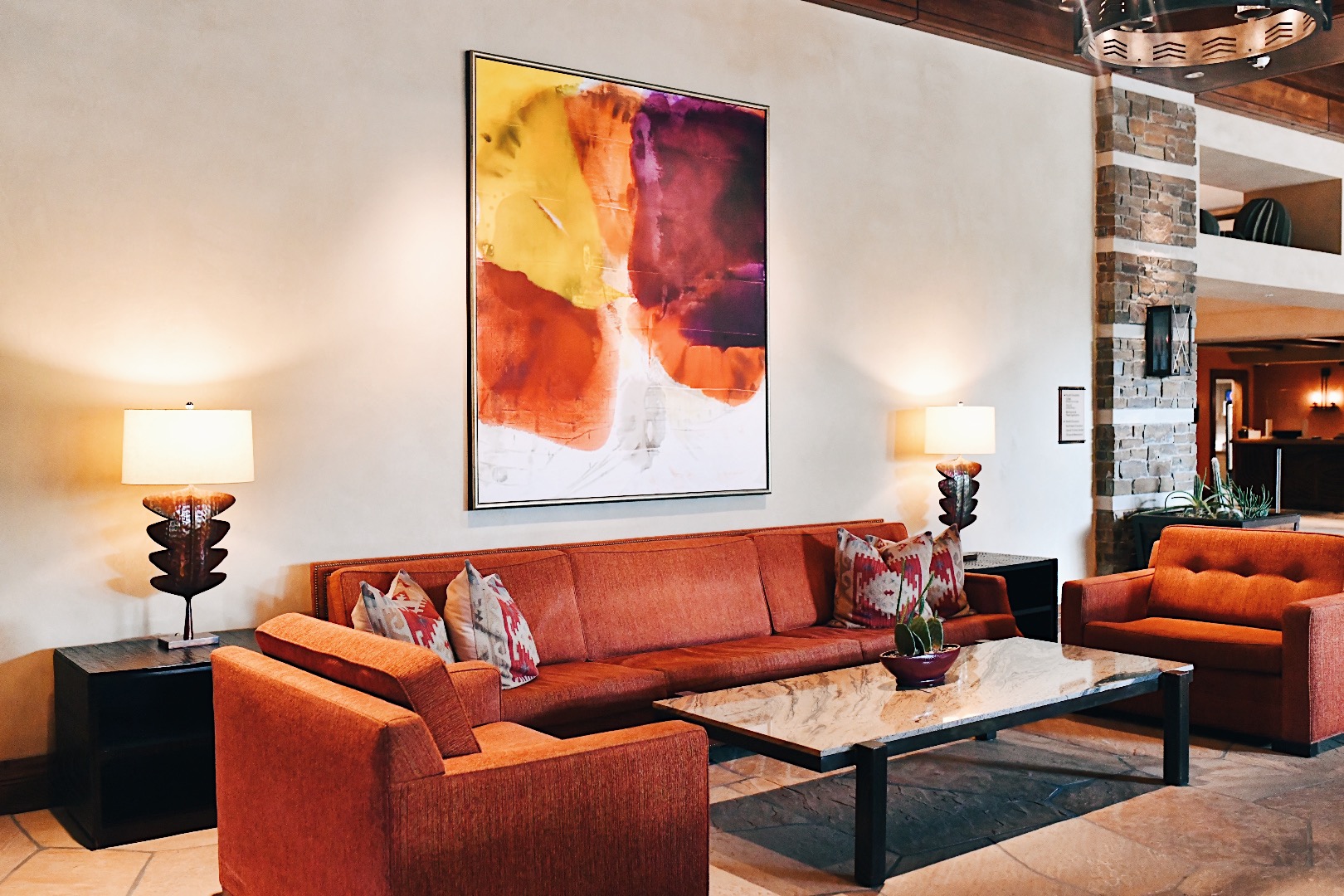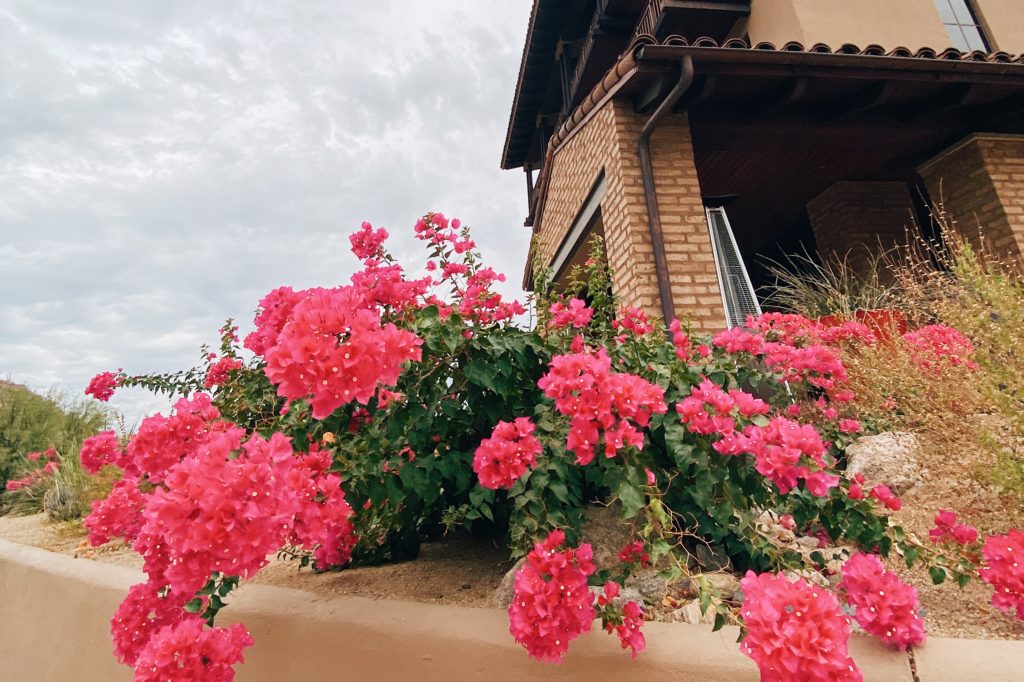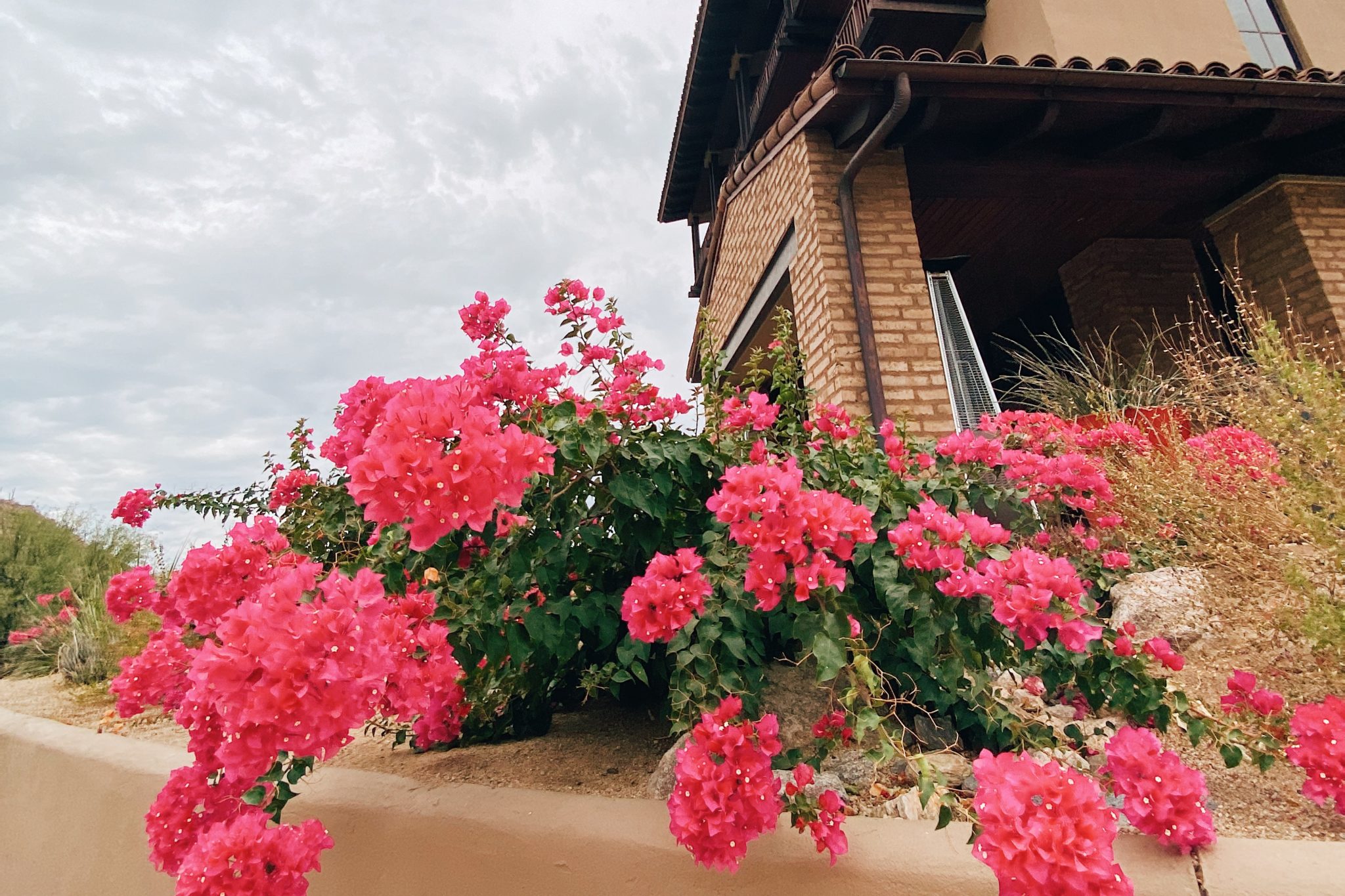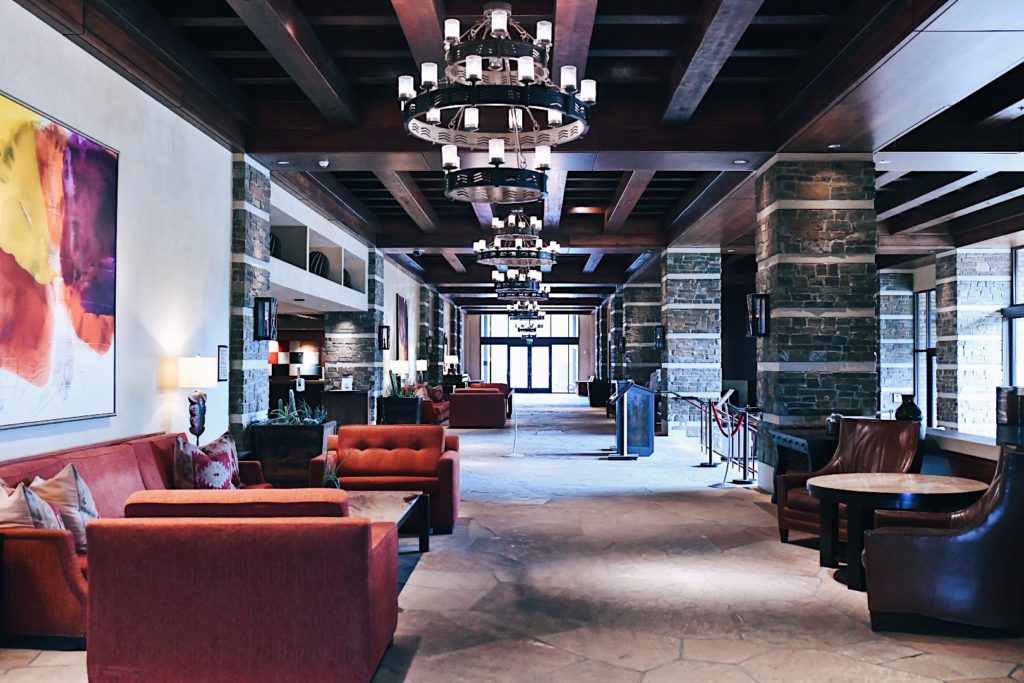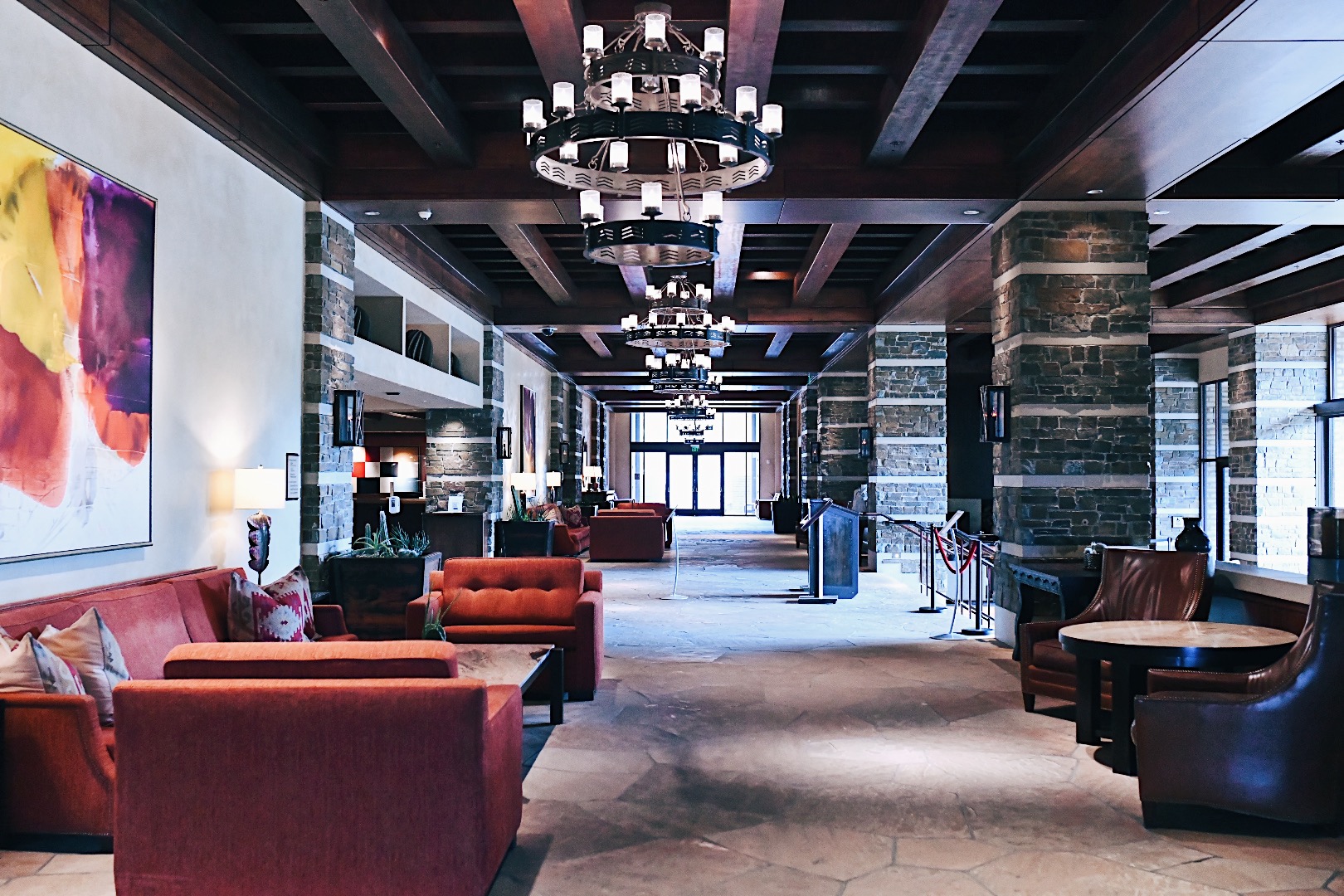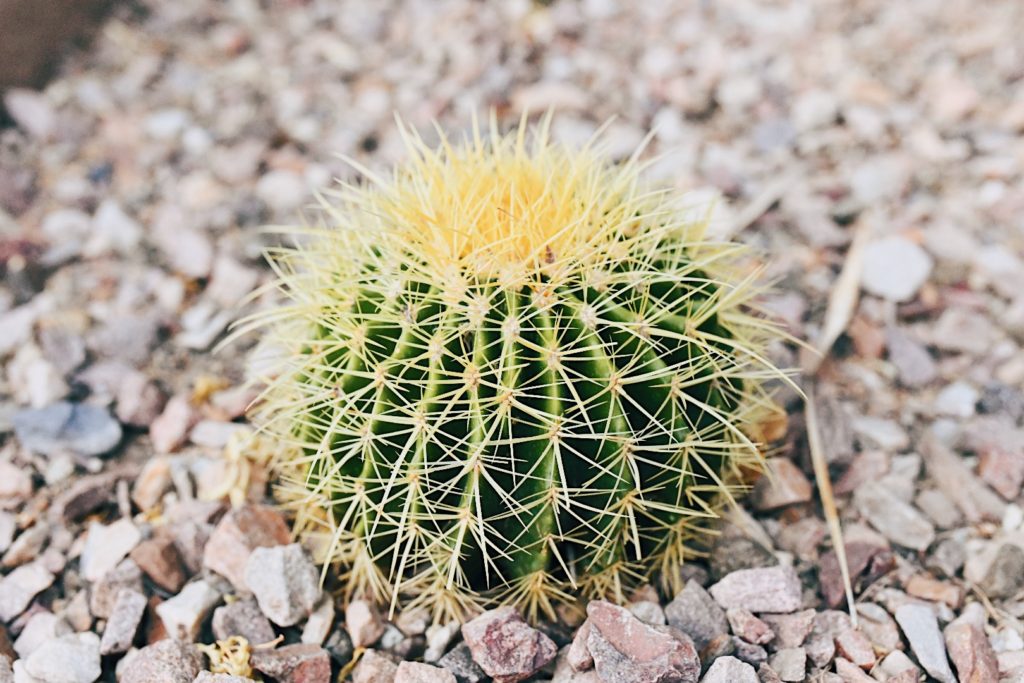 Things To Do At Or Nearby Dove Mountain
There are so many places around the hotel for you to hike and walk! You have to make sure that it's not too hot in the day but otherwise enjoy it! You can also go horseback riding, golfing, shop at the outlet mall, check out the Saguaro National Park, check out the hotel citrus orchard, and more! Hubby went golfing on one of their three golf courses and had a fantastic time.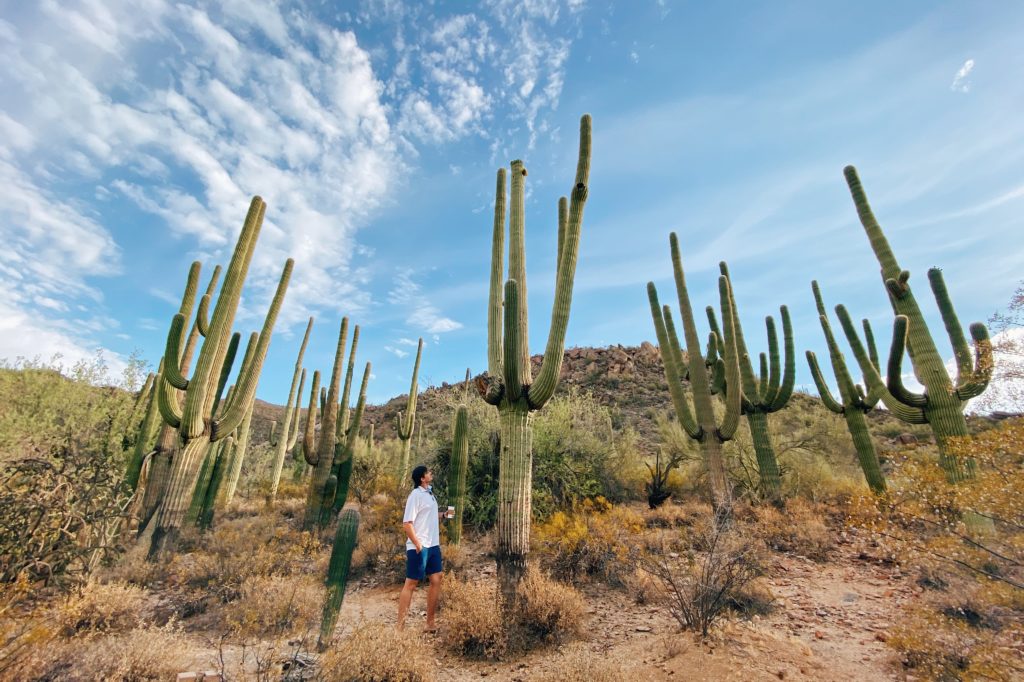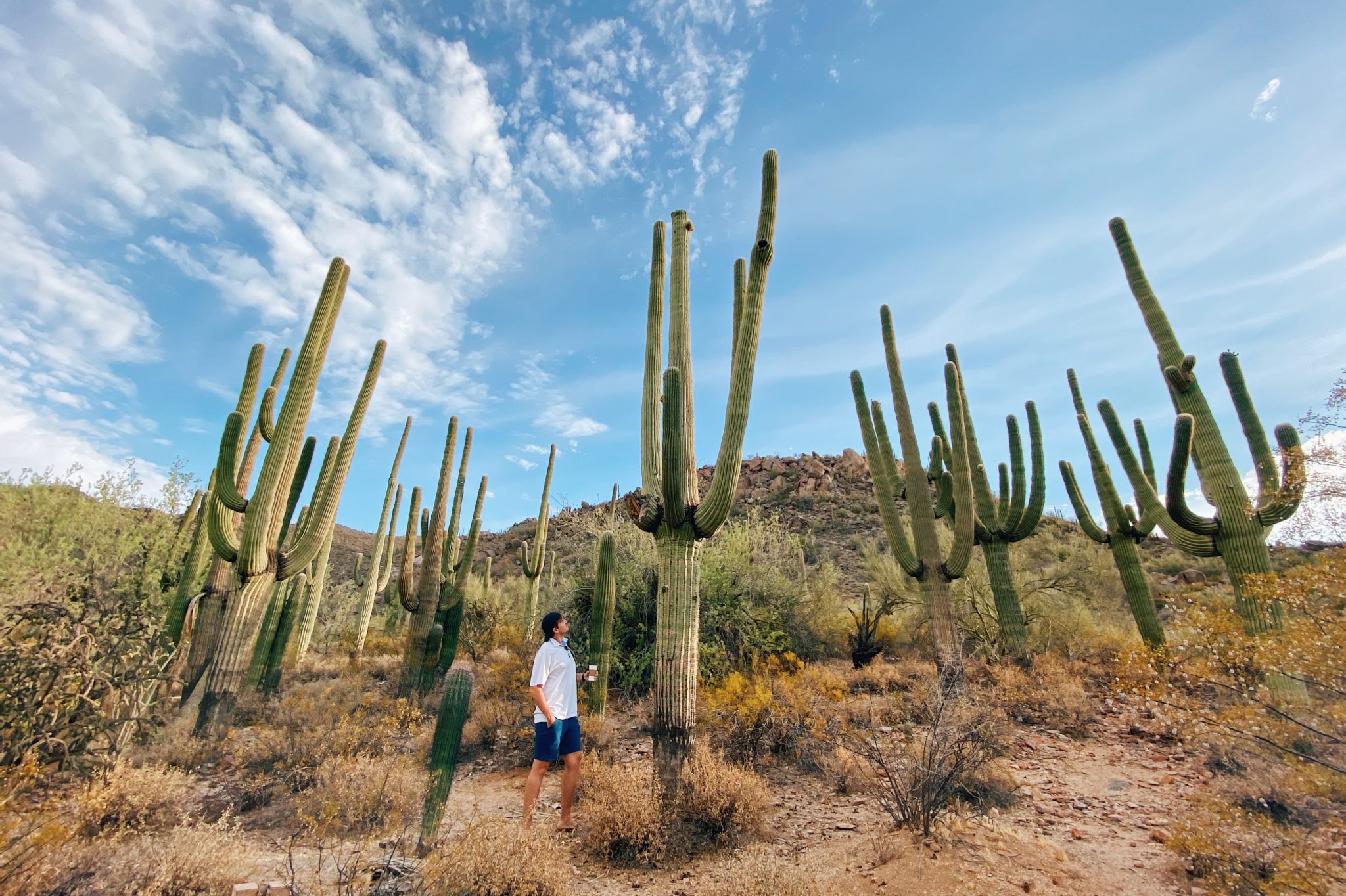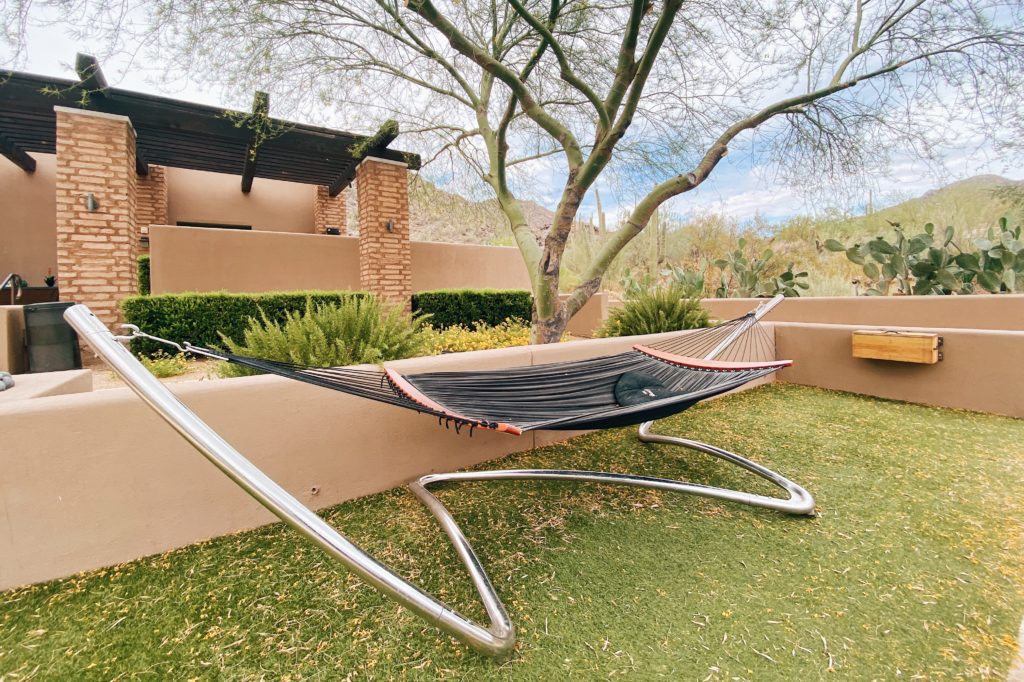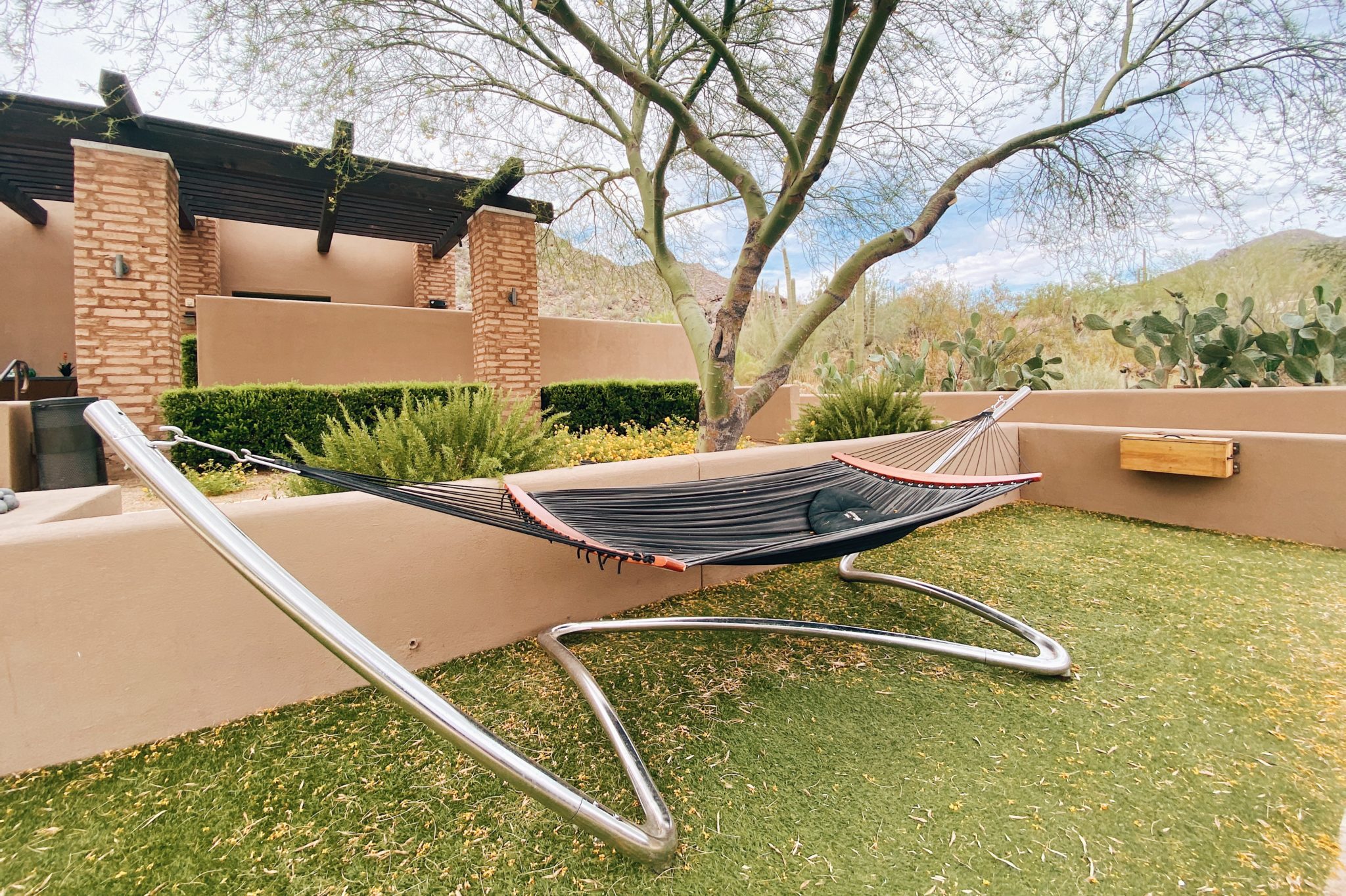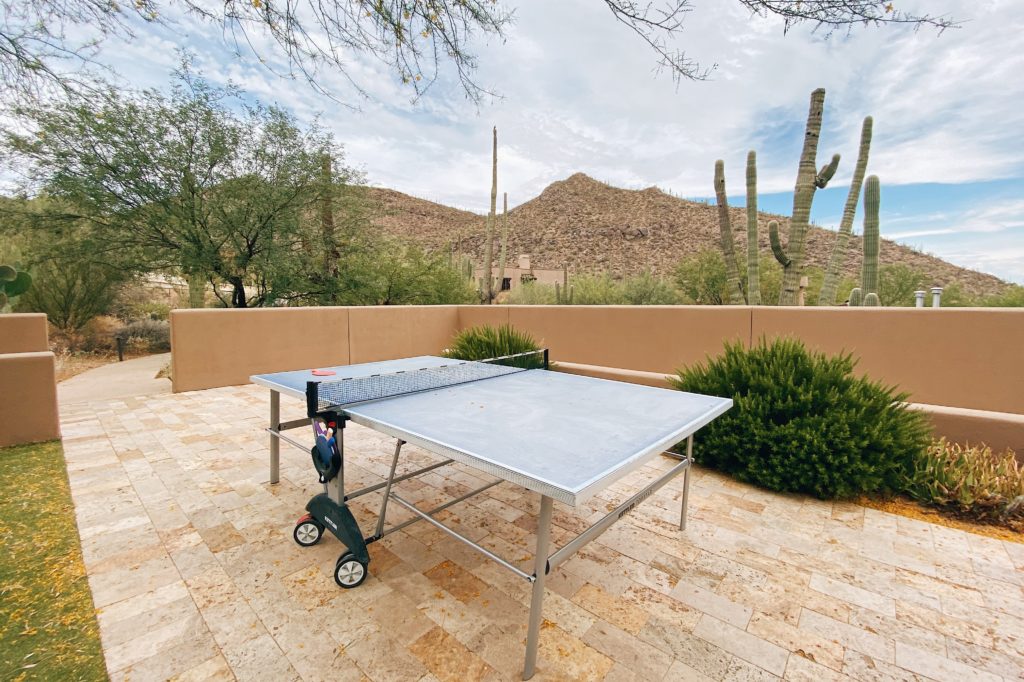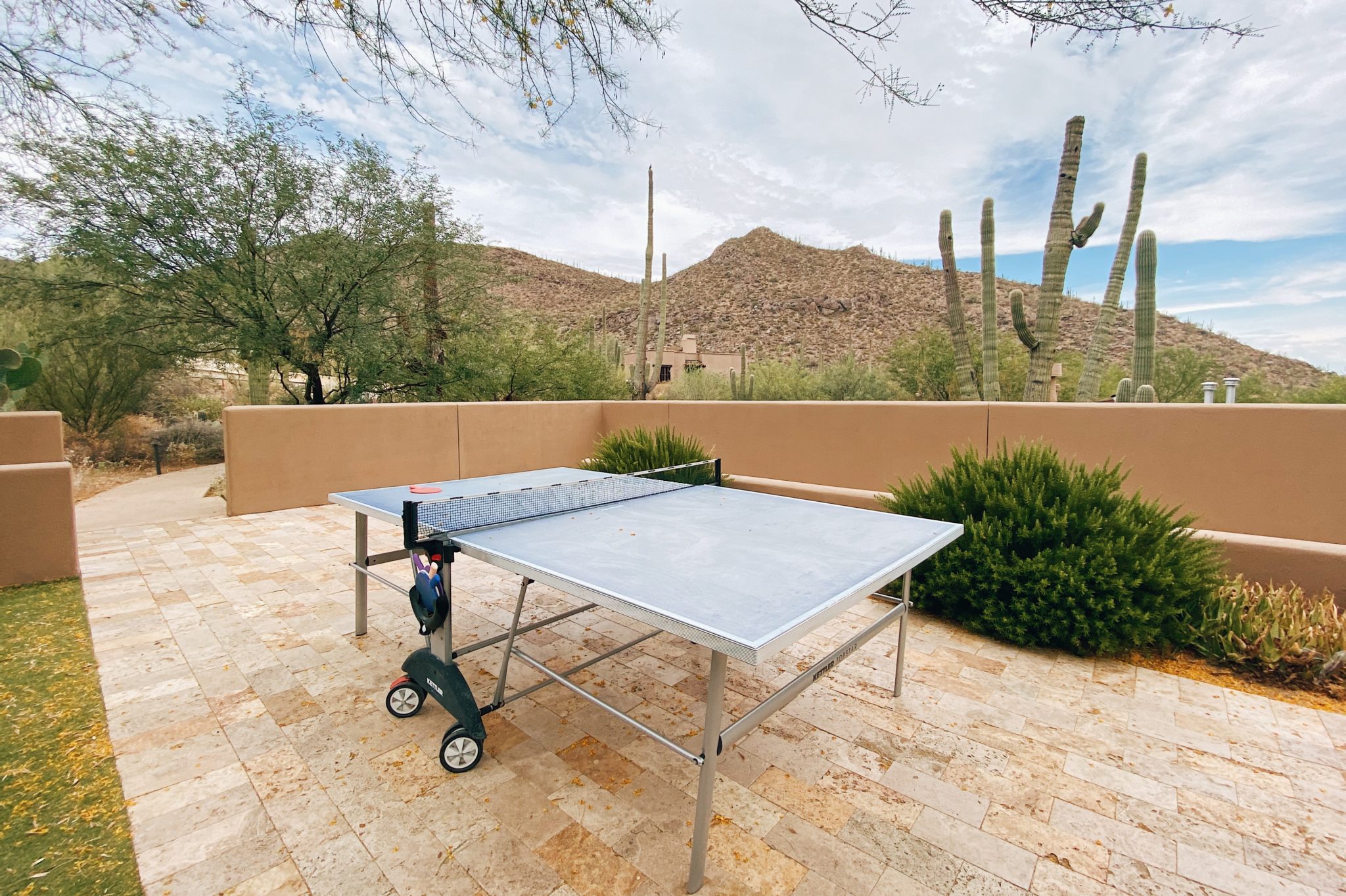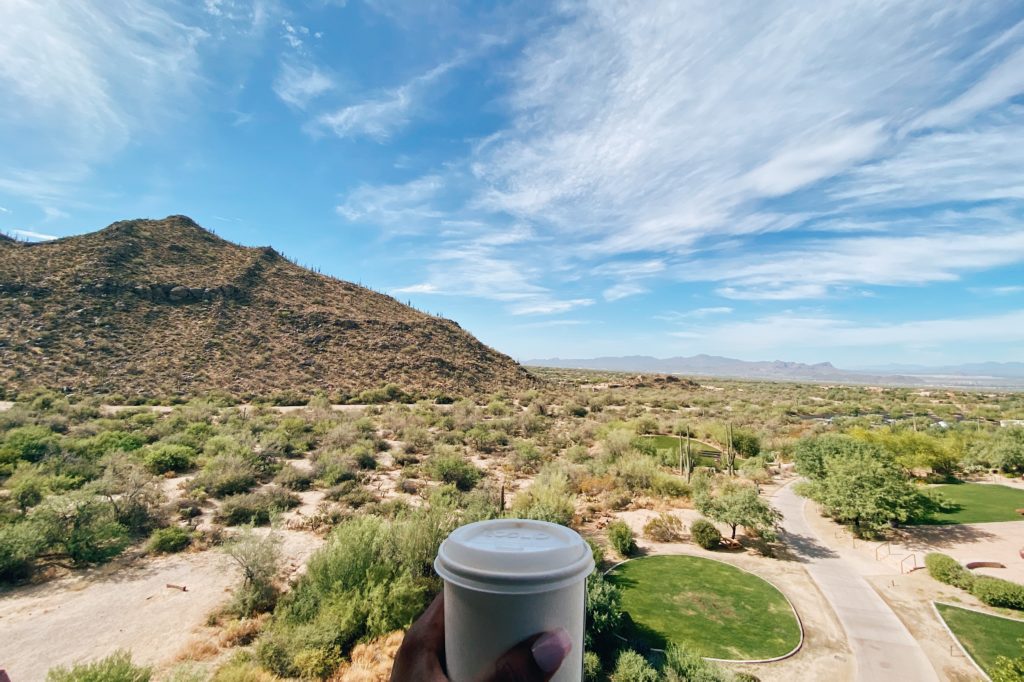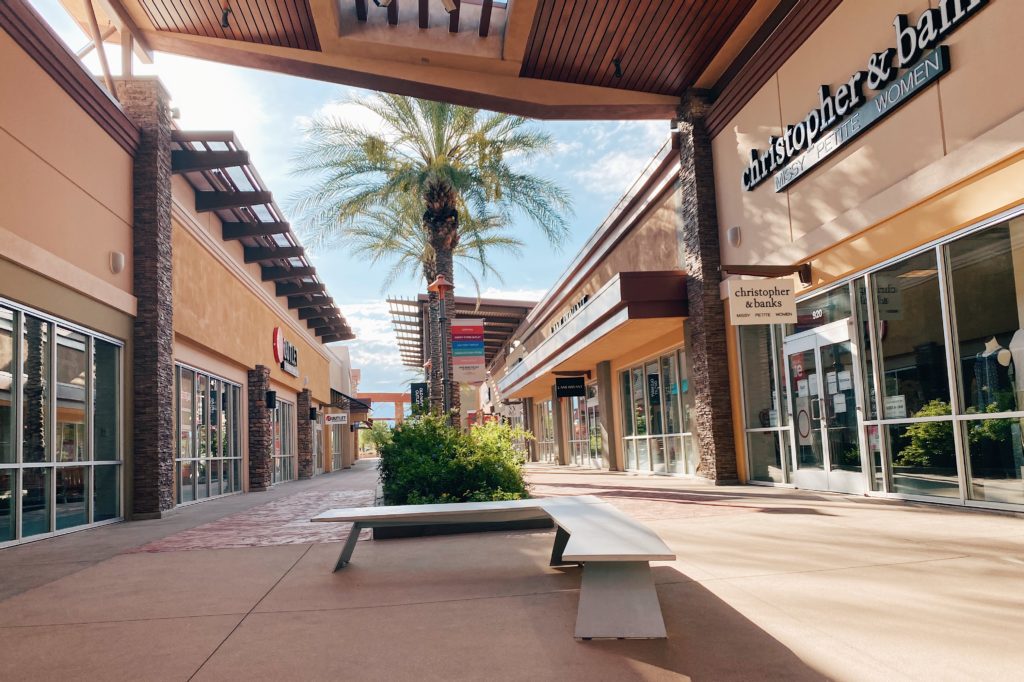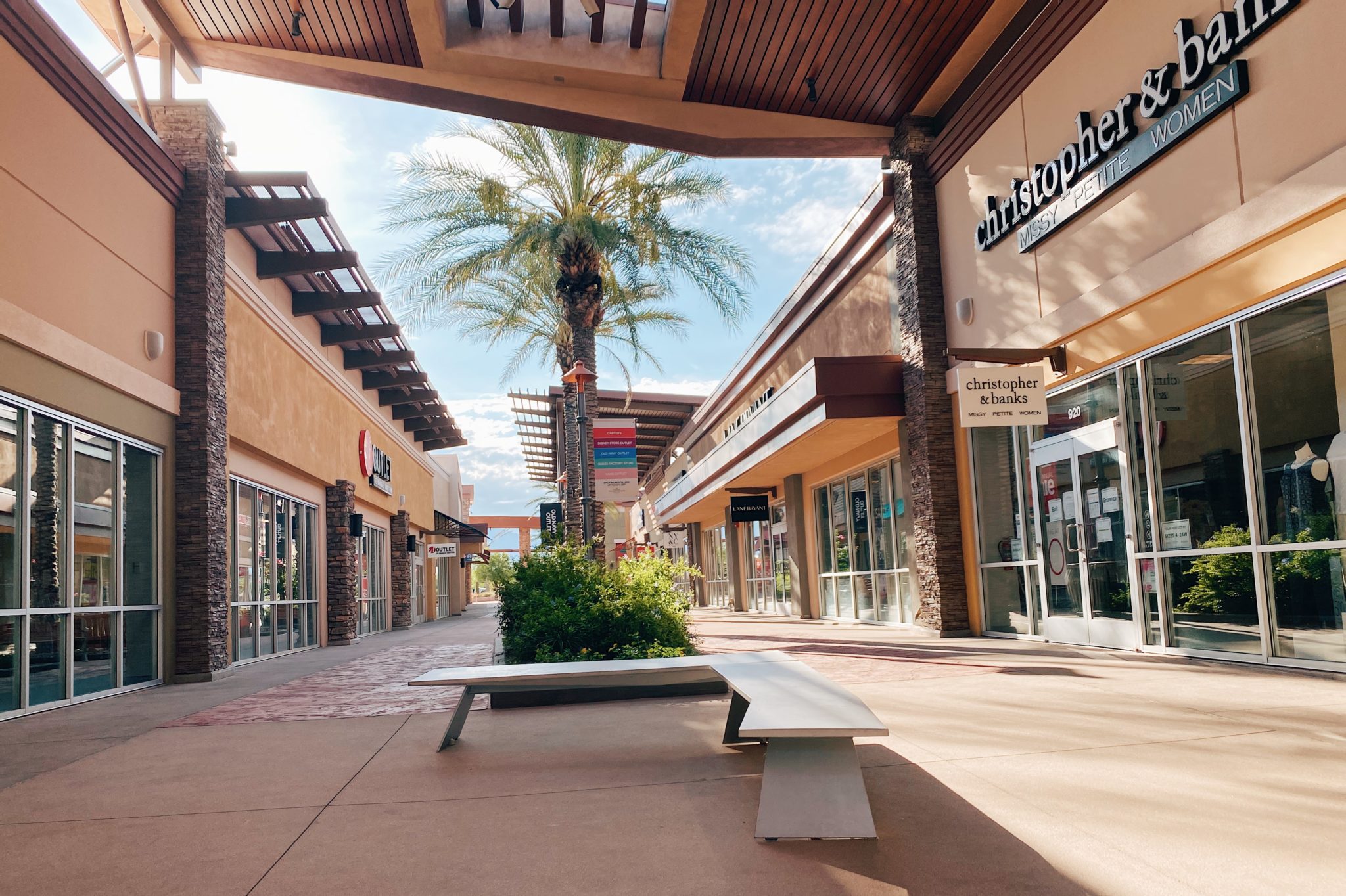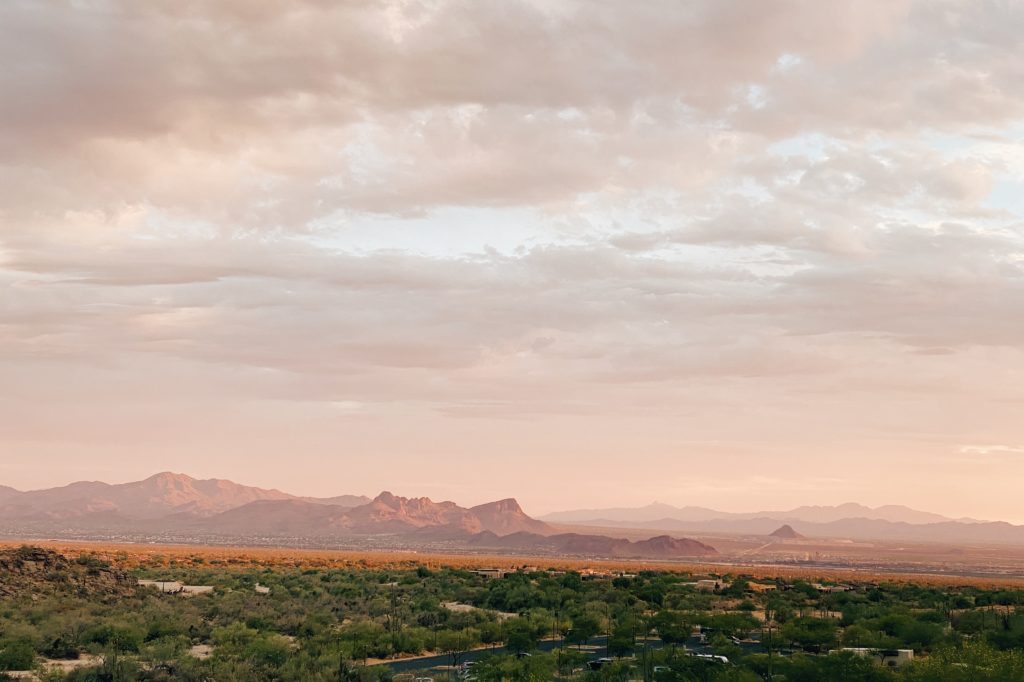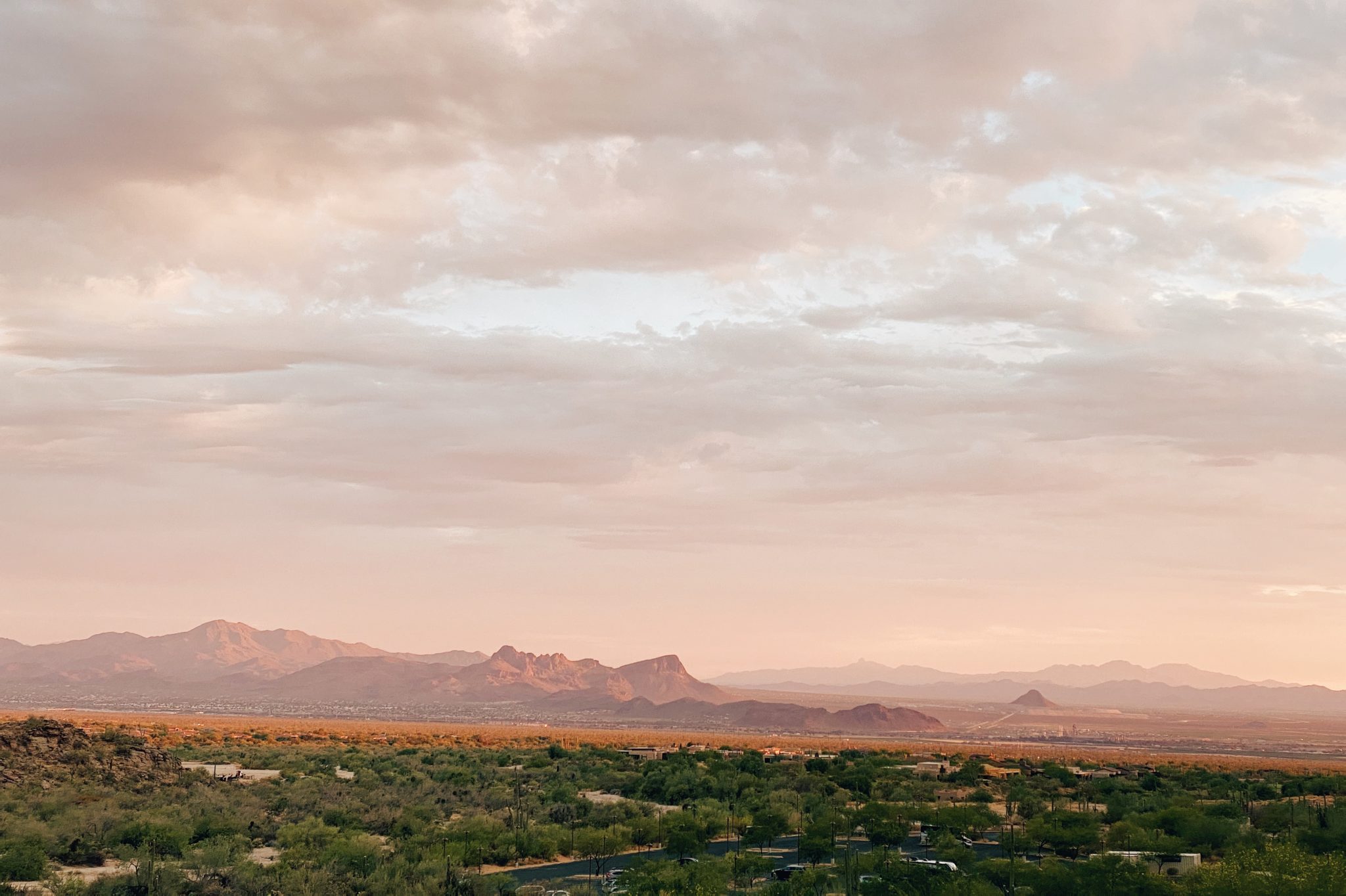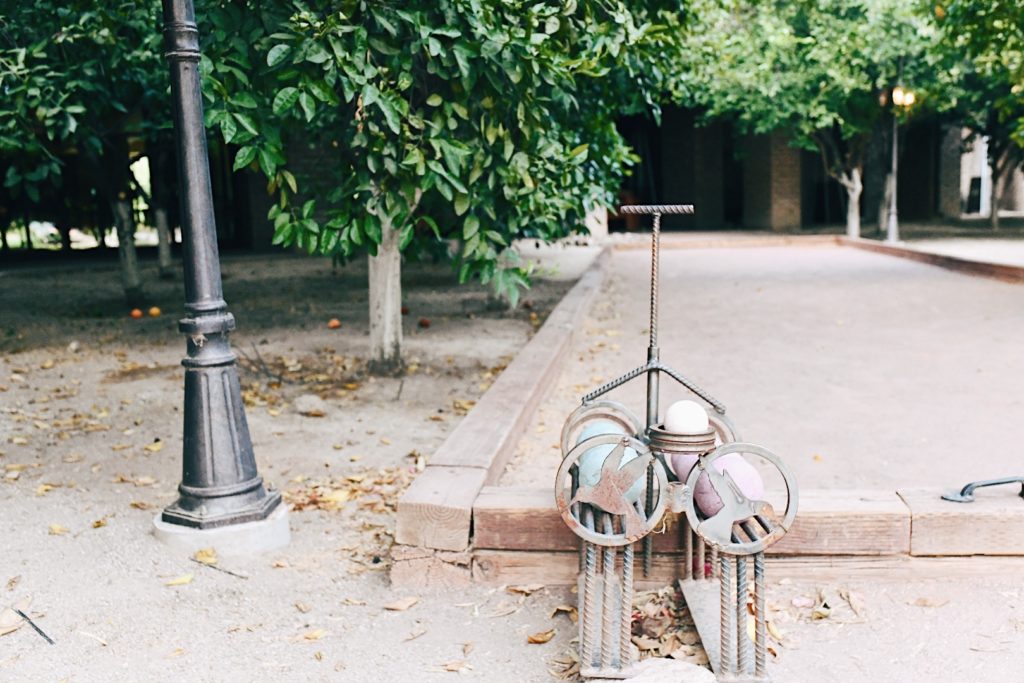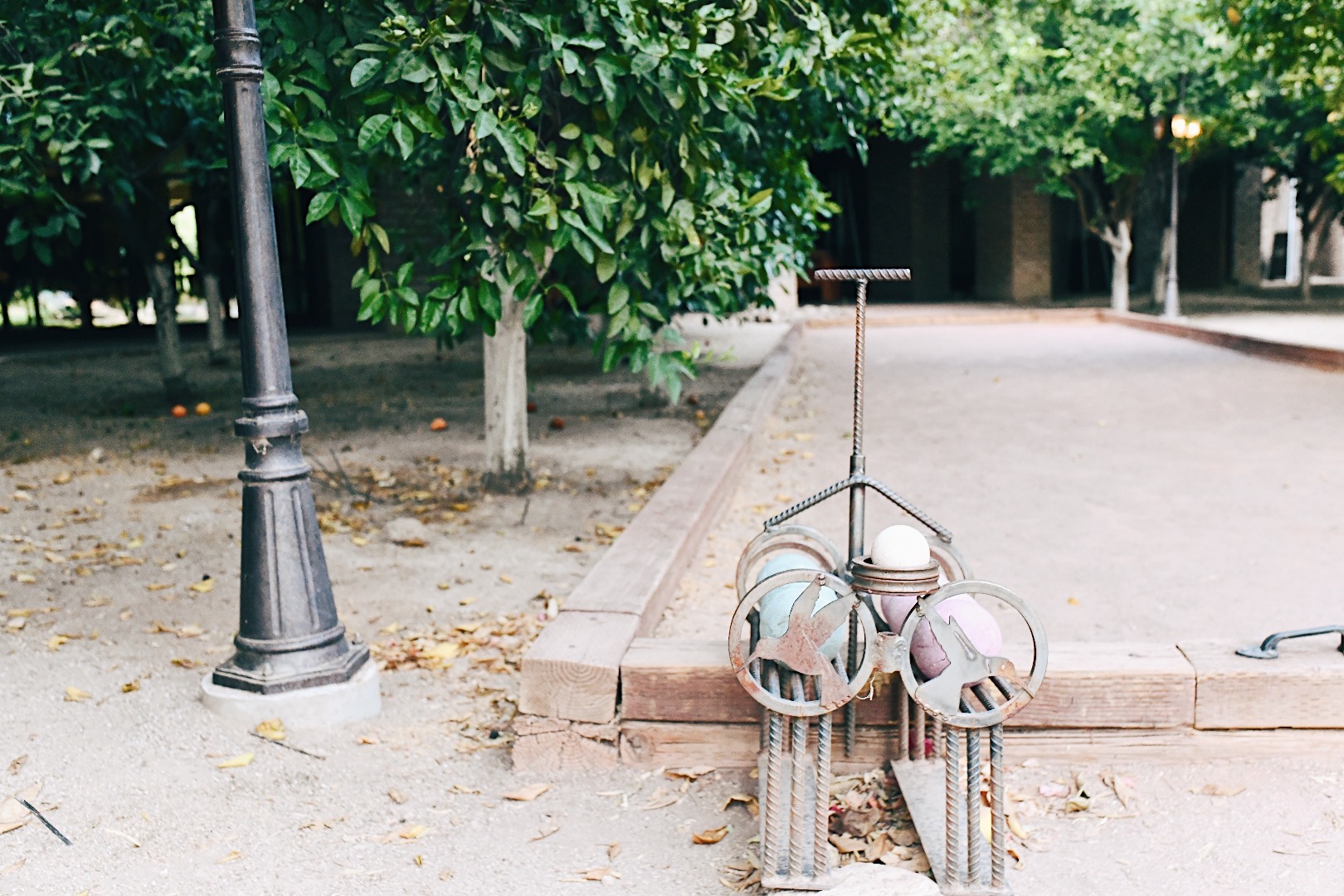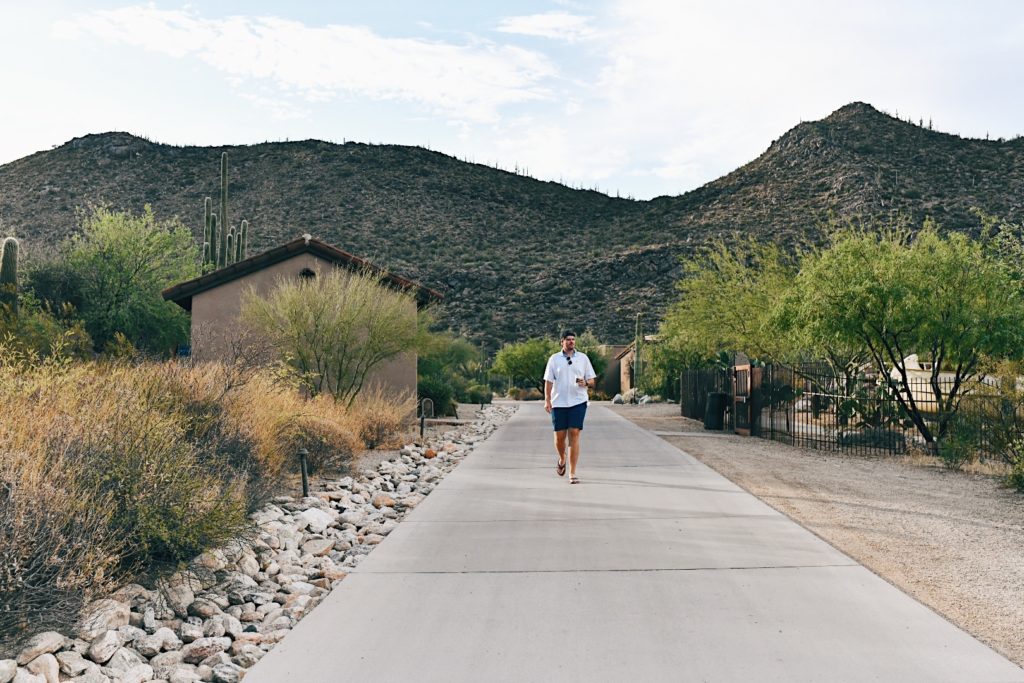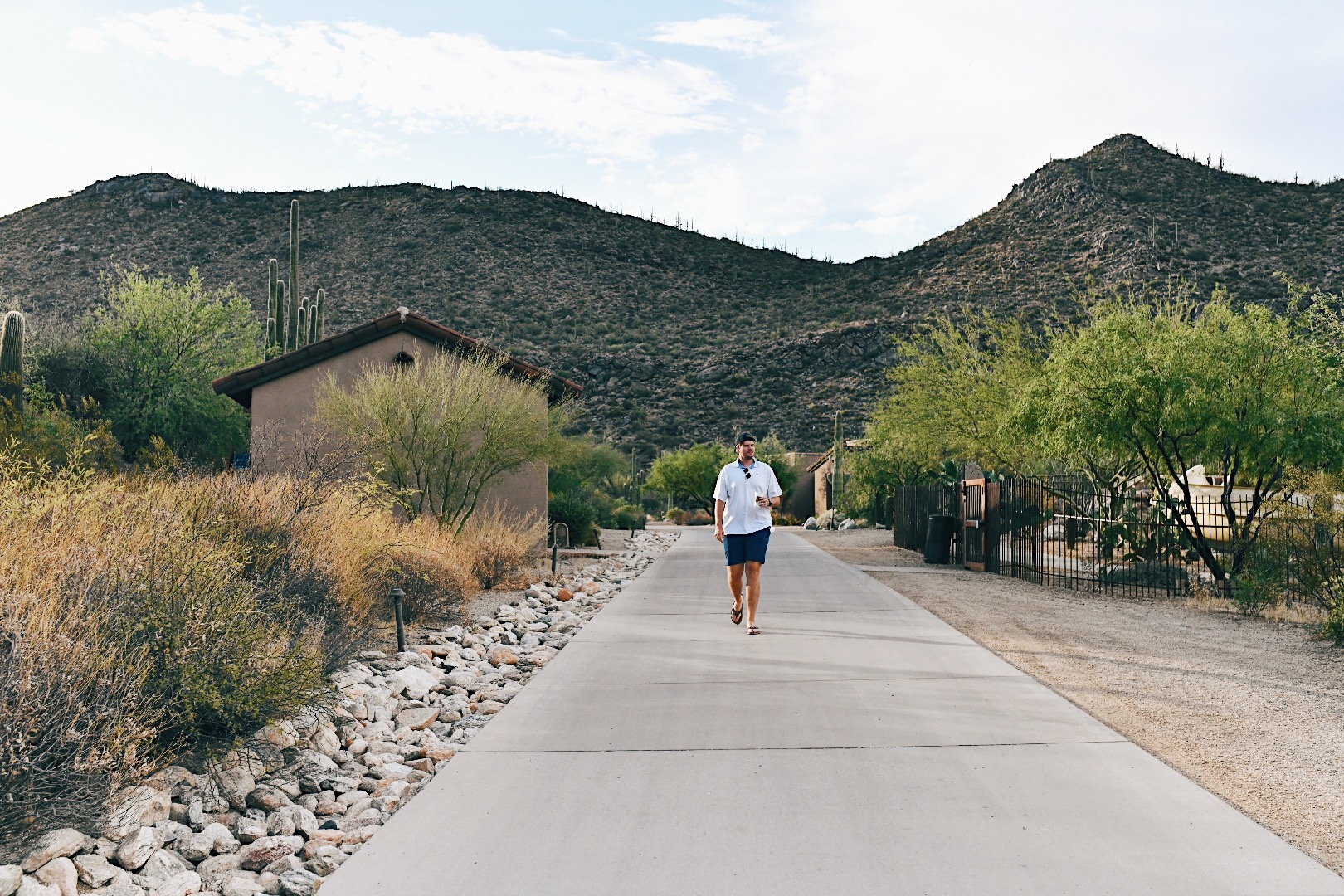 If someone told me a year ago that I would enjoy myself this much on a road trip to Arizona, I wouldn't have believed them. For starters, I wasn't a road trip gal, and I didn't think anything special of Arizona at all. But the Ritz-Carlton Dove Mountain was such an incredible experience that I would happily go back! Ahhh how I dream of those views. I highly recommend checking out the Ritz-Carlton Dove Mountain resort and booking your stay today!
Cheers,