I'm so excited for this month's Small Business Spotlight featuring Sonali Productions! Sonali takes most of my photos and it is so wonderful working with her. She is insanely talented, tells it like it is (which I love!), and even knows how to capture content with my very active littles haha. Anyways, I hope you get to know her better through our Q&A below and if you're thinking about reaching out to her to book a session, DO IT.
What inspired you to start Sonali Productions?
When I was in high school, I was obsessed with watching YouTube videos! All of these fantastic creators inspired me, so I went to my dad's closet, pulled out his camera, filmed my first video, & put it on YouTube that night. I started to get more consistent with posting about a year in every video I posted, and I strived to make it better. I didn't earn too much money from YouTube. But I worked at a Pie Shop in my hometown, so every dollar I made, I'd spend it on camera equipment. In my senior year of high school, I was the photographer of my Yearbook class and started getting into photography.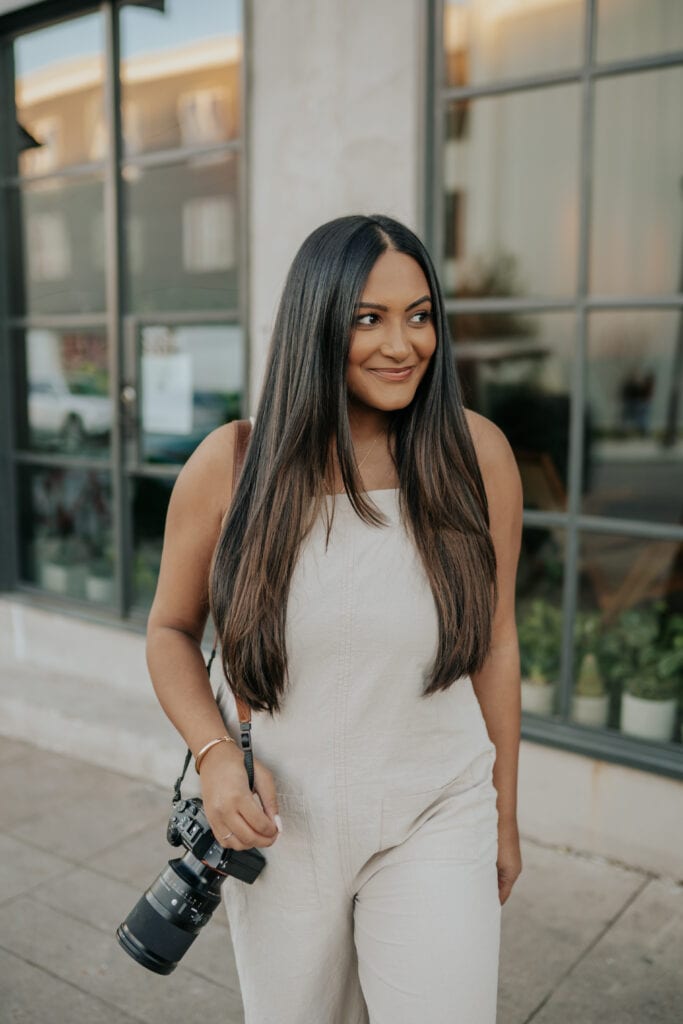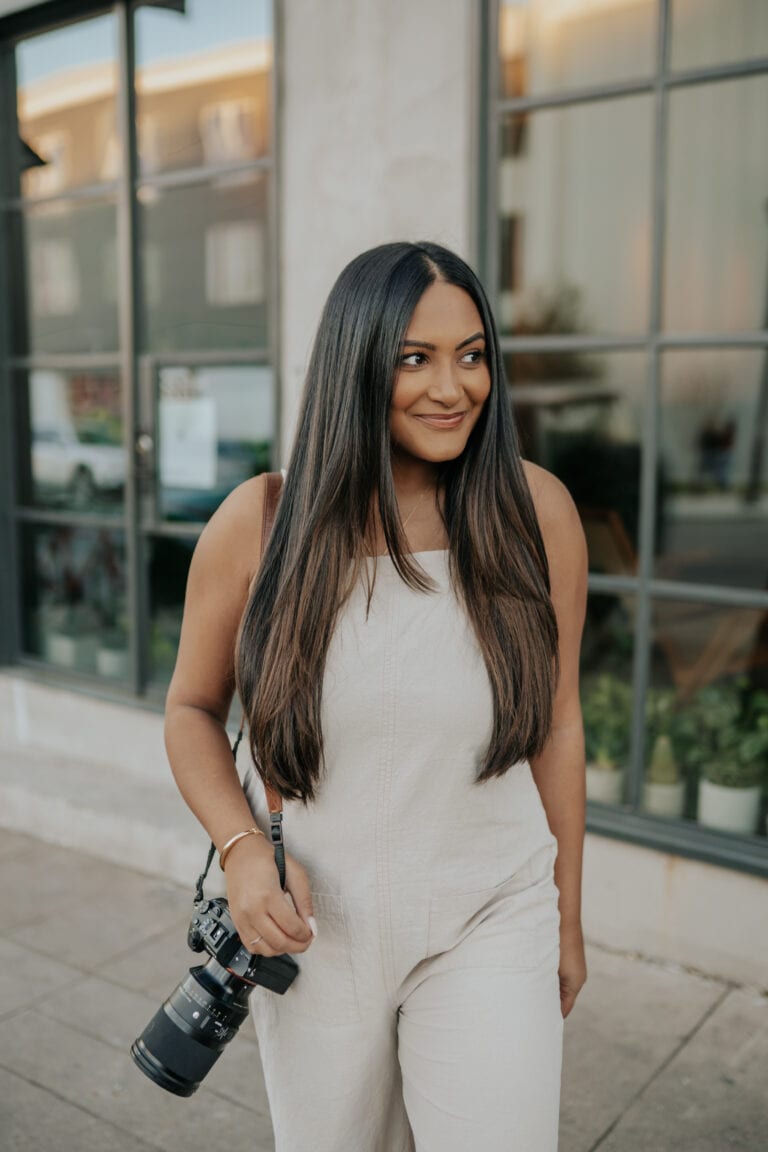 I also started taking my friends' senior portraits and loved getting to play around with editing. Once I got to college at the University of Central Florida, I joined Kappa Delta sorority and immediately got involved on the public relations team as an assistant. This is where my passion grew, not only for photography but also for videography.
I soon became the Vice President of Public Relations and was awarded the 2017 Community Visibility Award for my chapter. Kappa Delta HQ recognized me for my video series and photos. As seniors graduated in my chapter, I started getting asked if I would take their graduation pictures. I have always struggled with self-doubt. Even though I had the equipment of a professional photographer and have been doing it for 3+ years at this point, I didn't feel confident in charging for my sessions. I found myself increasingly busy doing shoots for free. I decided that I could not stretch myself so thin and that I had to request some form of compensation for my time. If I had all of the time in the world, my photography and videography services would still be free– the only reason I do charge is that my time is limited.
How would you describe your creative process?
My creative process differs from client to client. I think the biggest thing I stress is preparation. If it's a photography session, I make sure that I talk with my clients and understand exactly what they are looking for in the end product. I do this with videography too, but I come up with a shot list to seamlessly make the story flow. What is beautiful about my services is that it is a mix of organic creativity and preparation.
What is your favorite kind of shoot? What's a collaboration or piece you're most proud of?
My favorite kind of shoot is graduation sessions because I know how exciting it is to be done with school and start the next chapter in your life. I also love just being back on a college campus because as much as I am happy to be out of school, I loved the feeling of walking around campus and feeling like you're a part of something bigger. A piece that I am most proud of would have to be the recruitment video I made for my sorority in 2019. This took a whole year of filming events, planning out interviews, creating a shot list, and much more. When the project was completed, I overflowed with emotions as we all watched it as a chapter before I graduated.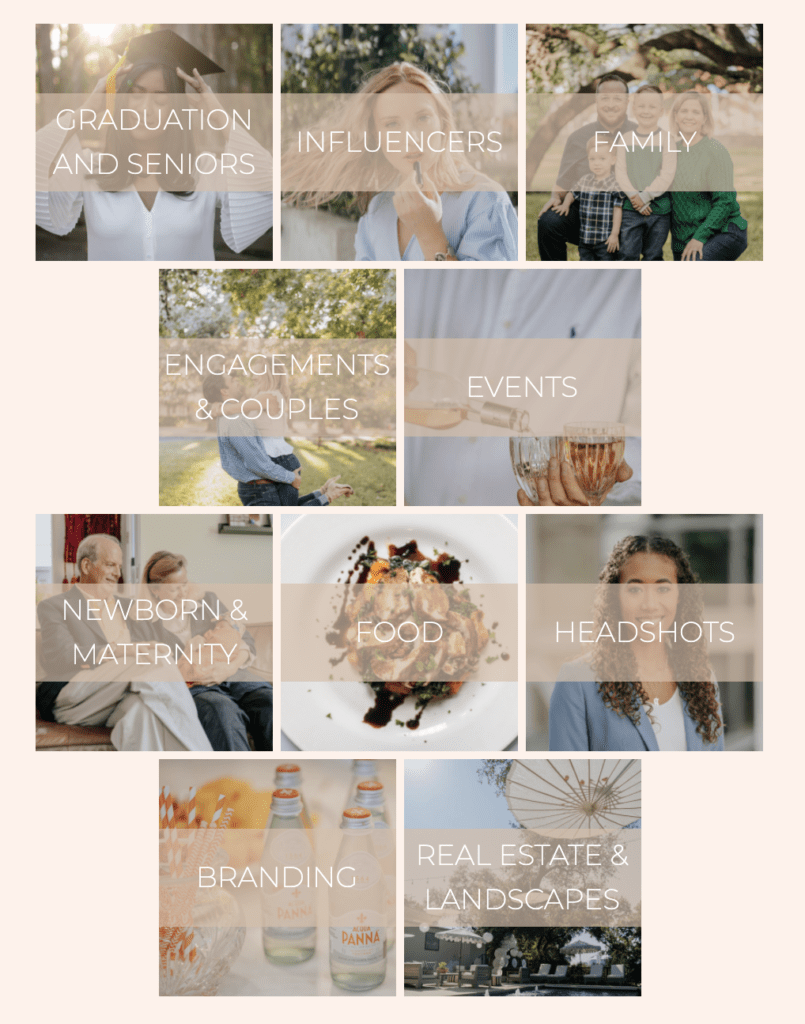 What do you wish people knew about photographers?
I wish people knew that photographers rely heavily on their experience. There should be an unspoken trust between the photographer and the client. We both equally want beautiful shots, so trust that the photographer can make this happen, so be willing to try something out of your comfort zone to capture the memory.
What's your go-to quote?
My go-to quote/ mantra is, "The worst thing they can say is no." My dad always told me this growing up, and it instilled confidence in me not to be afraid to ask questions. I think asking questions is extremely important when it comes to communicating in your everyday life. Yes, it kind of stings sometimes being told no, but it makes me feel better knowing the answer instead of overthinking whether I should ask or not.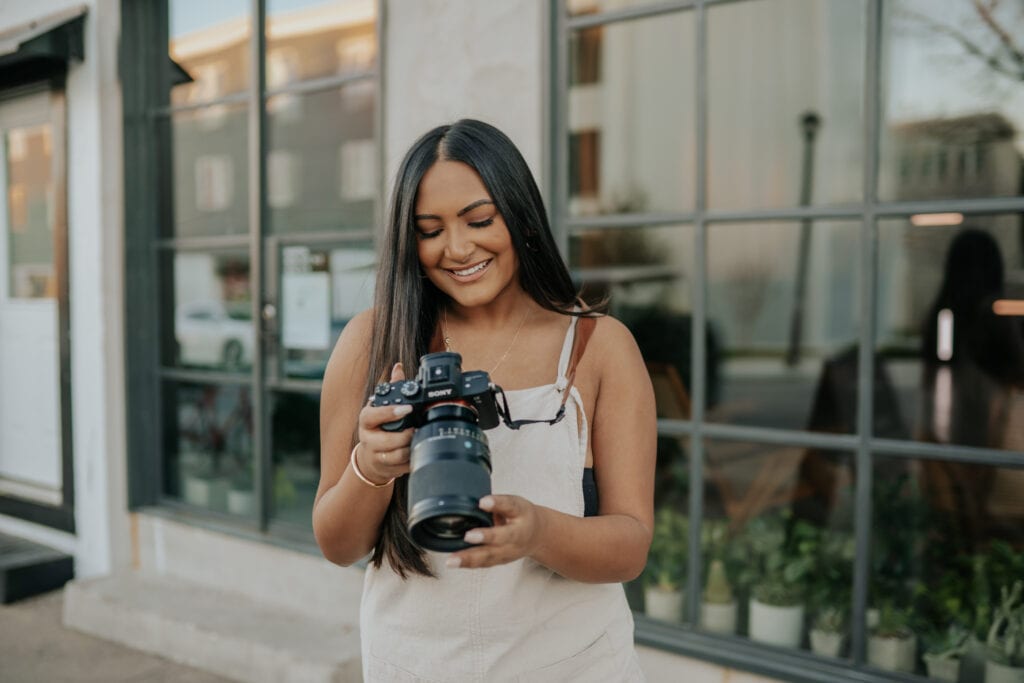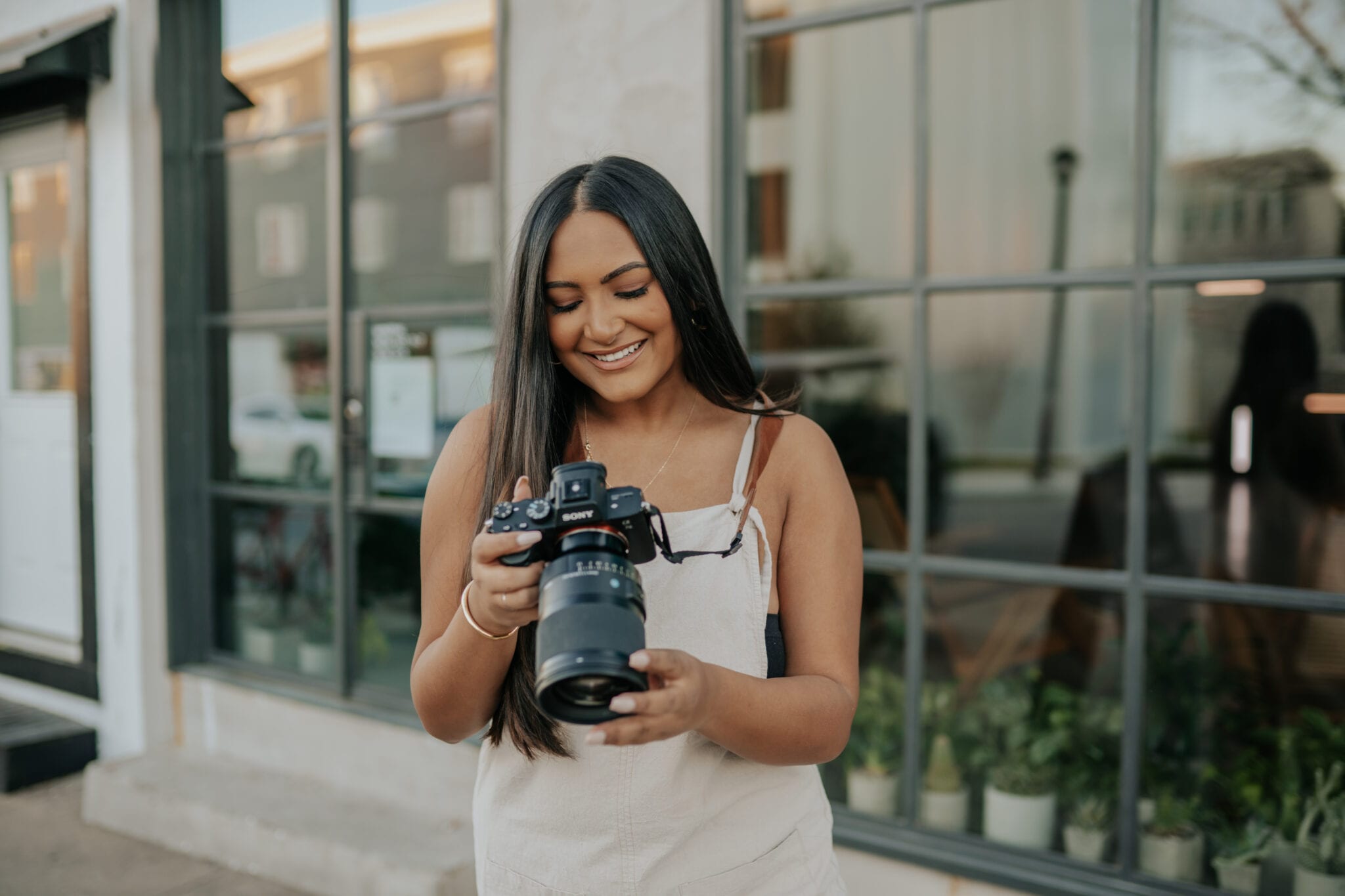 What's your advice for someone who says they're just not creative?
Being creative is not just being "good at art" or being "good at dancing". There is NO confined limit to what creativity is. Creativity is a view into who somebody is, and whatever medium you choose to let someone see your inner self is your unique take on creativity. Sonali Productions is where I get to display my creativity.
What is one piece of advice you would give to someone who wants to get into photography?
I would tell them to start now, whether it's learning about compositions just taking photos on your phone or practicing ISO, shutter speed, and aperture on your point and shoot. Even if you are a professional photographer, you should always try to learn from others or even online videos to strive to be better for your clients.
Follow Sonali along on her Sonali Productions Photography Page, her Youtube Channel, or her Blog Instagram!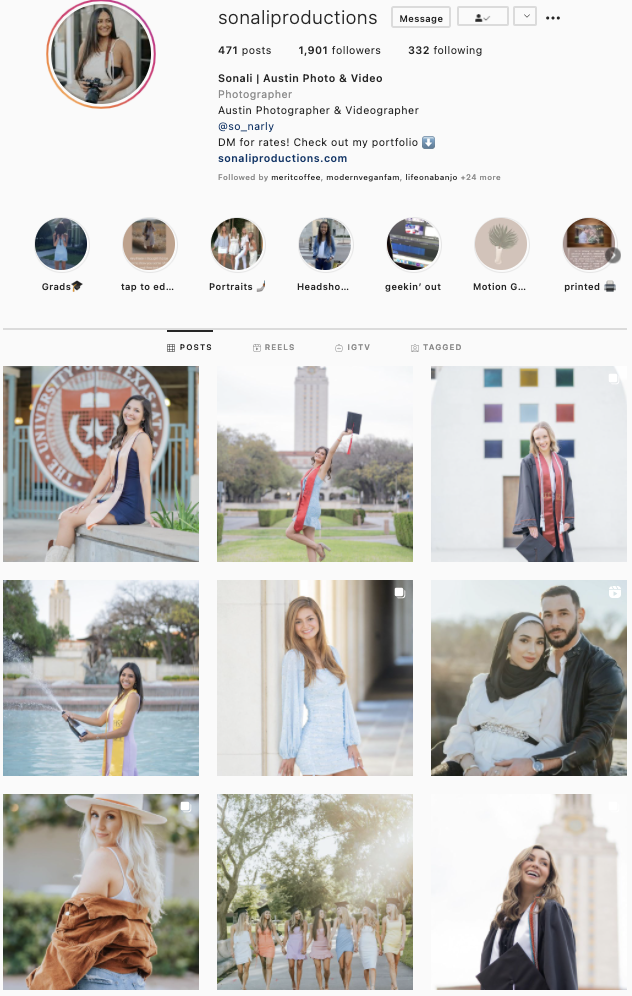 Cheers,