This is a sponsored post written by me on behalf of Viactiv Calcium Soft Chews. All opinions are 100% mine.
When you're pregnant, you're thinking through so many things. You're aware of sleep and food like never before! But the thoughtfulness doesn't end with pregnancy. It carries into breastfeeding too! I have to be so aware of everything I'm eating so that my baby girl will have a steady and healthy supply of milk. One thing that has made my life easier and something I recommend for pregnant or nursing women is extra calcium from Viactiv Calcium Soft Chews.
Why do you need extra calcium when you're pregnant or breastfeeding?
Getting enough calcium when you're pregnant is so darn important! Calcium helps maintain healthy bones. We all know that. But did you know Vitamin D boosts calcium absorption and Vitamin K helps with formation of bone proteins?! Thankfully Viactiv provides most women with 100% of the daily recommended value of calcium, plus vitamins D and K. If you don't have enough calcium in your diet, your baby will take the calcium it needs so then mom is the one who ends up lacking!
Why do I like Viactiv?
When it comes to bone health, you want to intake small, consistent, nutritional deposits overtime to help keep bones strong later in life. Viactiv Calcium Soft Chews are small enough for me to take them regularly, and contain no high fructose corn syrup and no FD&C dyes. The best part is, Viactiv Calcium Soft Chews are individually wrapped so you can easily take them on-the-go and you won't forget to take them like other vitamins and supplements.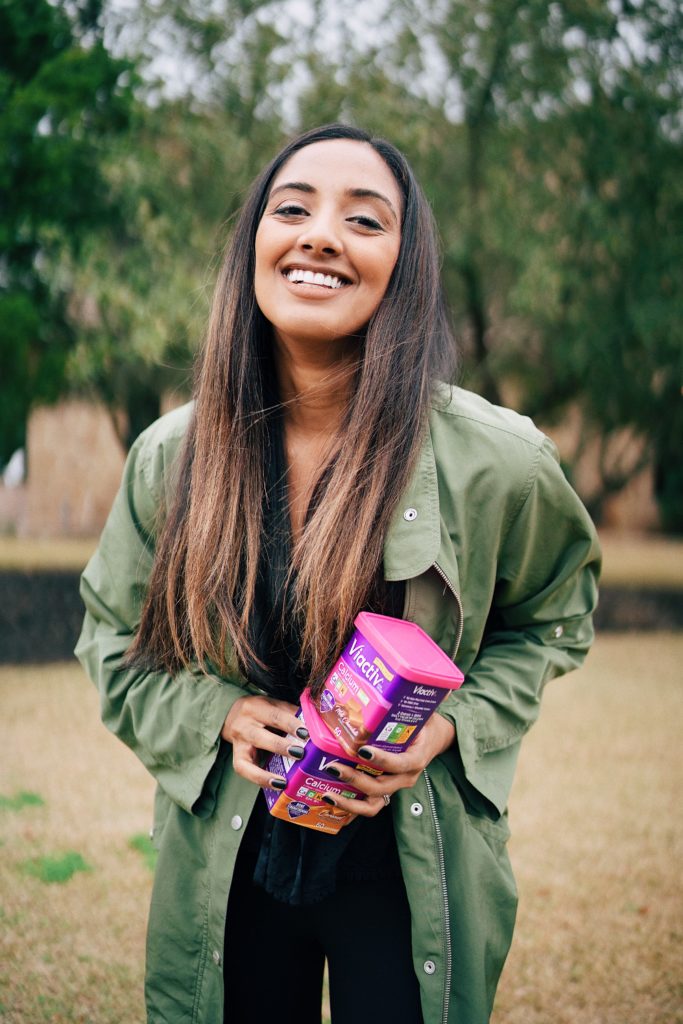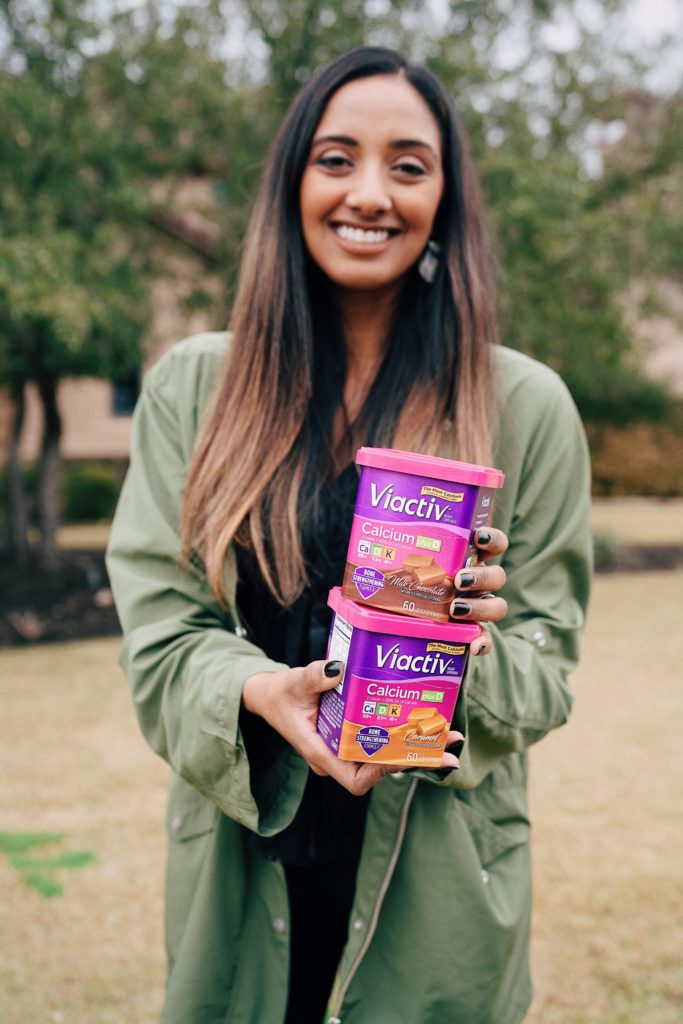 What flavors do Viactiv calcium chews come in and where can I buy them?
They come in a delicious milk chocolate or caramel! I prefer the milk chocolate! Viactiv Calcium Soft Chews are available at major retailers and food stores including Target, Walmart, Rite Aid, and CVS. Have any questions? Click here to read what's in Viactiv and click here to read more on why you need Viactiv! Follow along on Instagram and Facebook too!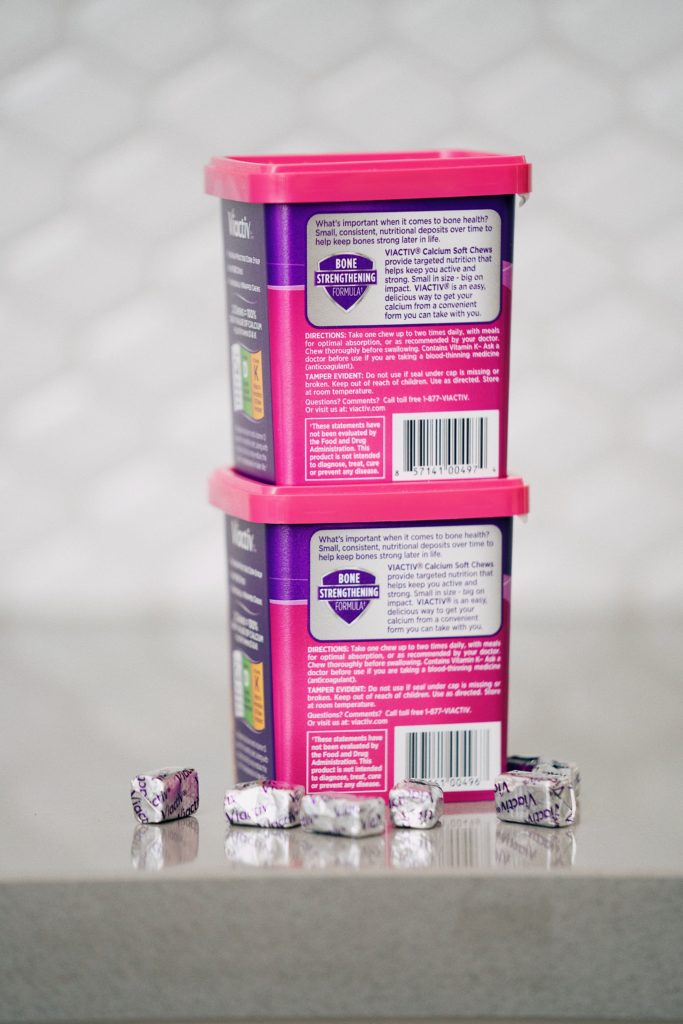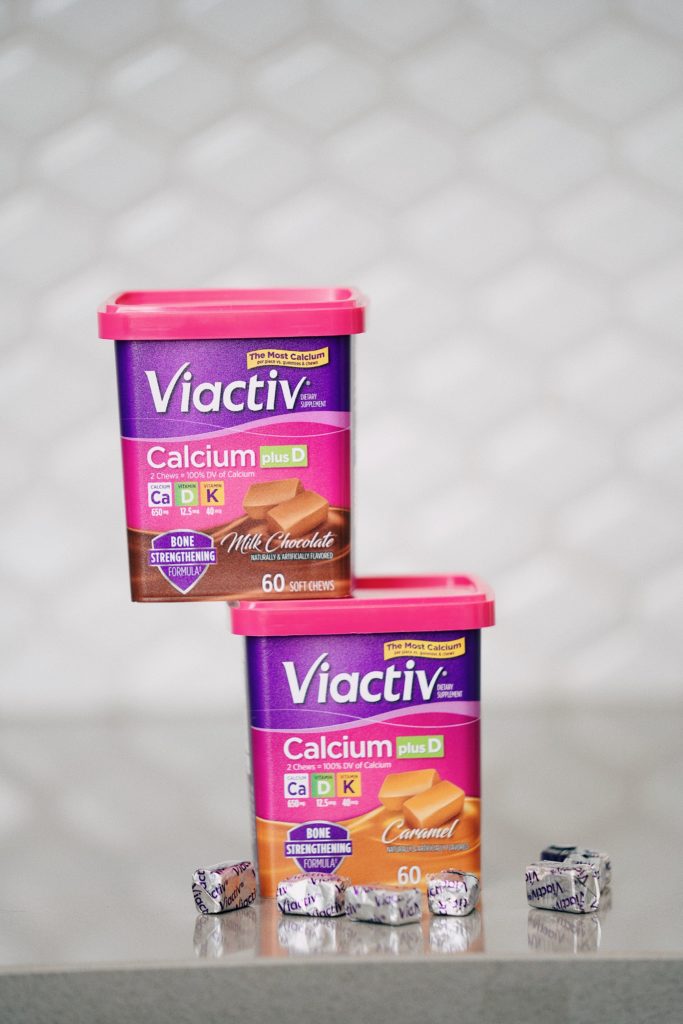 Cheers,