The first thing we planned after our engagement was our honeymoon. We knew life leading up to the wedding would be ultra-chaotic so we kept the (beautiful, bright, brilliant) end in sight. The end being, our honeymoon. We booked our honeymoon at the Ritz Carlton Bachelor Gulch in Avon, Colorado and it was divine. That week was filled with multiple spa days, hot-tubbing with chocolate milkshakes, casual workouts, delicious dinners out, s'mores by the fire pit, shopping and brunch in Vail Village, and best of all, rest.
We packed lightly and there was nothing we wish we had brought. We had zero social media for the first four days of our honeymoon after we told our friends and family we reached our hotel. This allowed us to start off our journey as husband and wife in peace.
I know that packing for a honeymoon can be daunting. Especially since there are so many kinds out there. You can have a beach honeymoon, a mountain honeymoon, an international honeymoon; even an international-beach and mountain honeymoon haha! I I made a comprehensive list of items that you definitely do not want to go without for these various types of honeymoons. I asked 20 couples what they needed and, if they had any advice for future honeymooners.
You can check out the results below!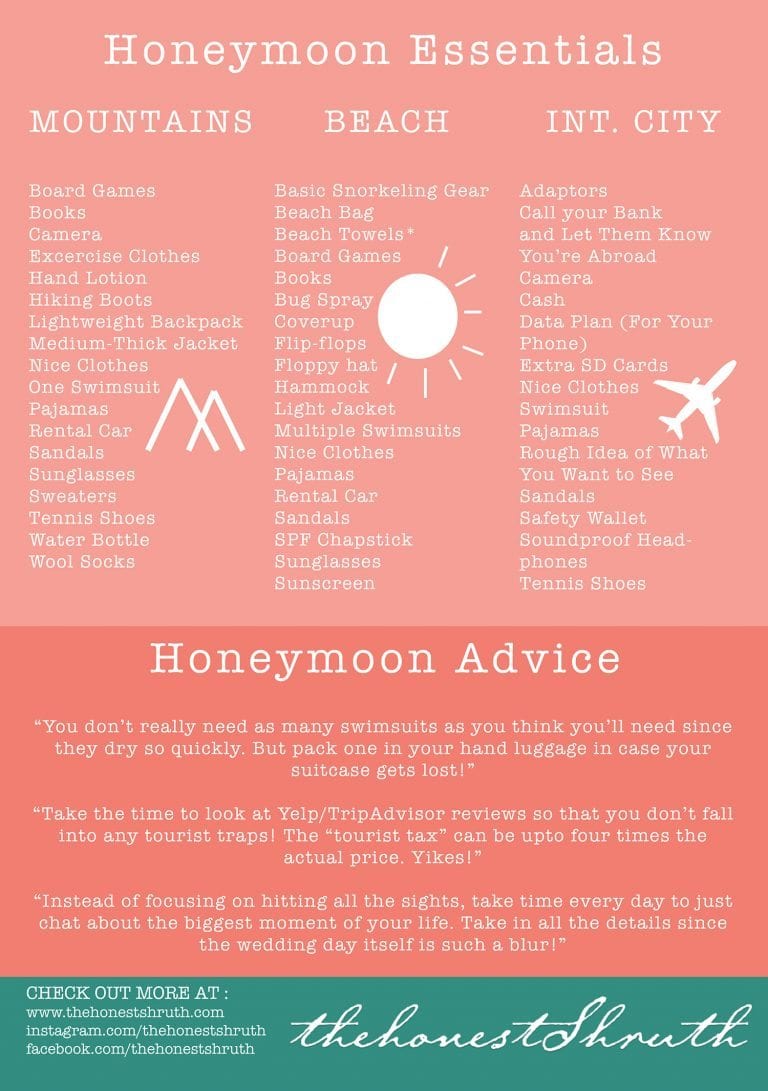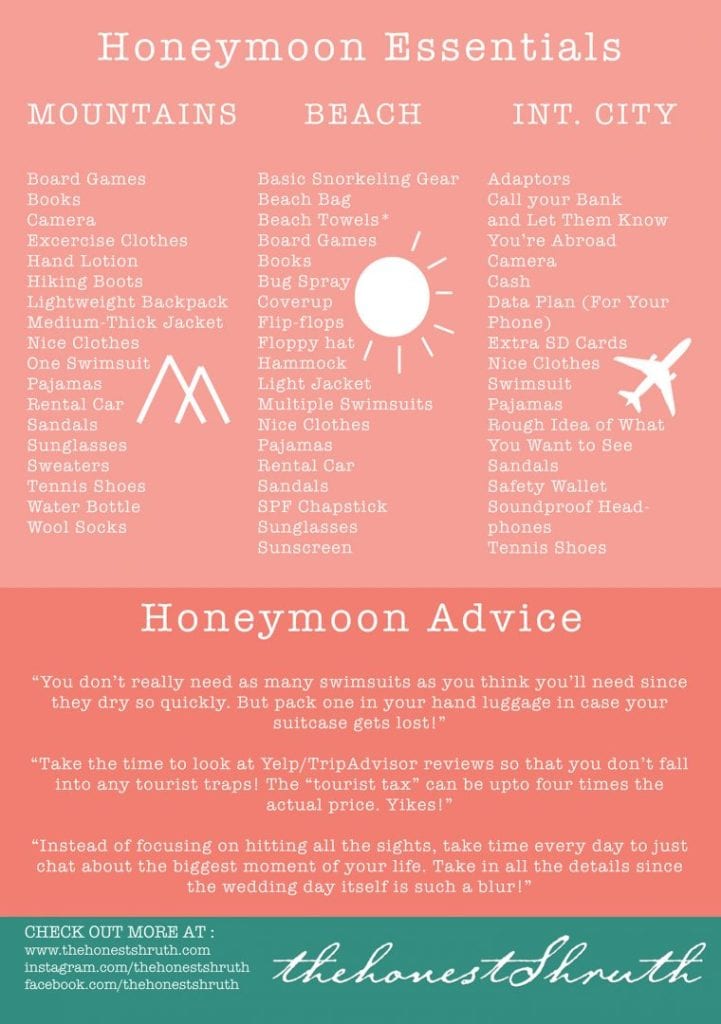 I hope you the ultimate honeymoon essentials checklist helps you out! Feel free to pin it too. Anything to add to the list? Comment below!
Cheers,