This post is sponsored by Apparent Insurance. There are what feels like billions of baby-related items in the world! Seriously. As a first-time parent, I did what most new parents do. I registered for too many things I don't use, ha! I blame a lot of the articles I read because they all said I needed this, and their lists were usually 20-25 things! If you read a few posts, those must-have items quickly add up to 60-75!
I decided to write about just five things every new parent needs. As I look back on the eight weeks, we've had our baby girl, I can clearly tell you these five have the most substantial impact on us by giving us peace of mind, sleep, and a happy baby.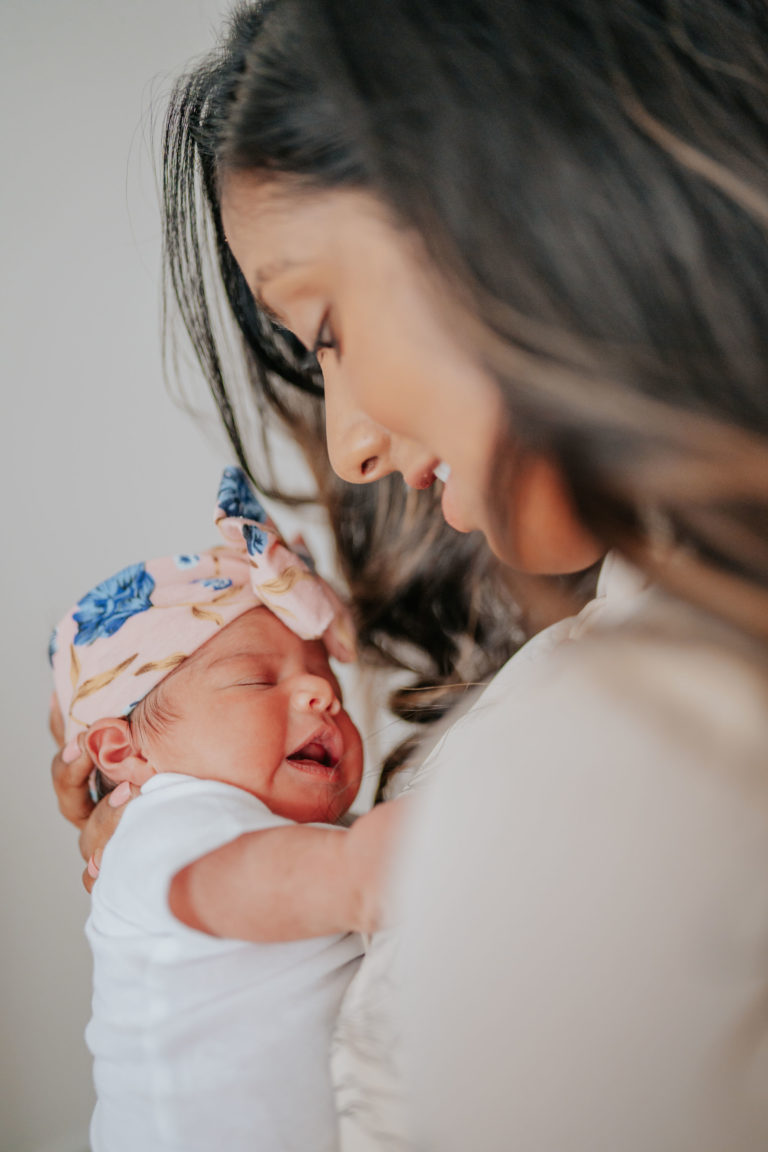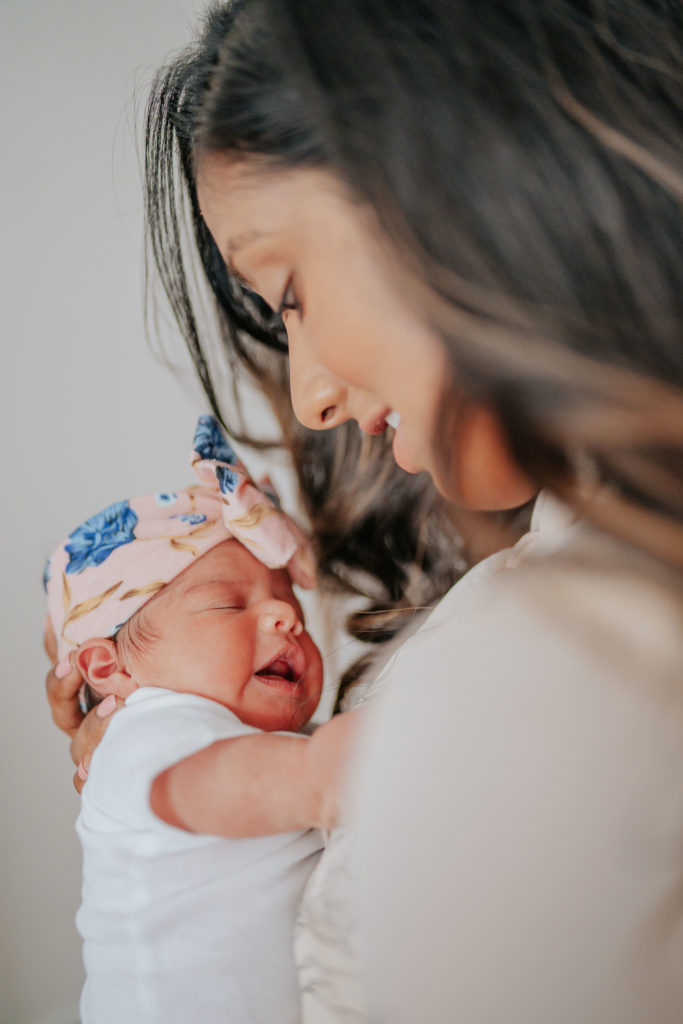 1. Several baby T-shirts. Sure, onesies are by far the most popular, but t-shirts are way easier to put on, and you don't have to unbutton them every time you need to change a diaper! And in those initial weeks, babies go through SO MANY DIAPERS. Sometimes I would change her diaper, and by the time I put the used one in the bin, she had another wet diaper. Besides the practicality of t-shirts, it's just crazy cute seeing babies in t-shirts.
2. Apparent Insurance. Apparent is our insurance, and we love having peace of mind for all of the essential things! What do I mean? Apparent is auto insurance that is also insurance for families. They offer car seat & stroller replacement (amazing), at-home mechanic services (you are not going to want to sit in a mechanic shop with a baby), smart roadside assistance, rental car match (if you get in an accident, they reimburse you for a rental car that's as close to your current car as possible), and several discounts too. You can check out their range of plans here!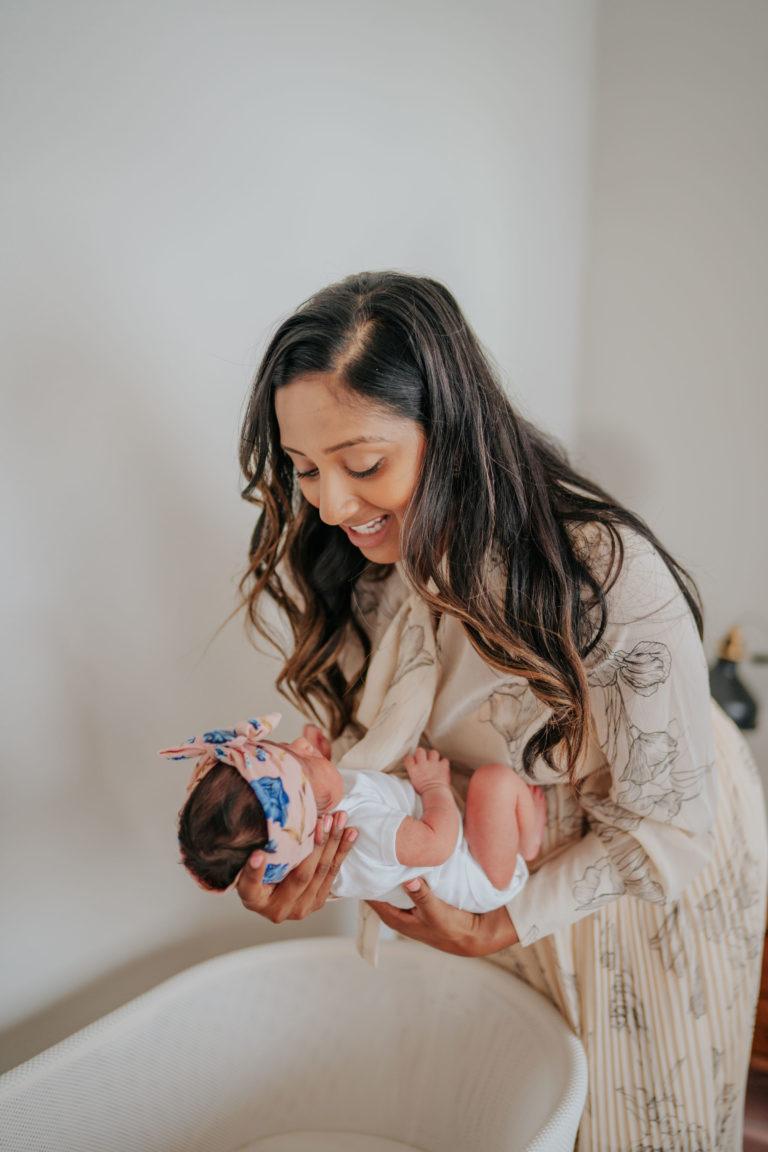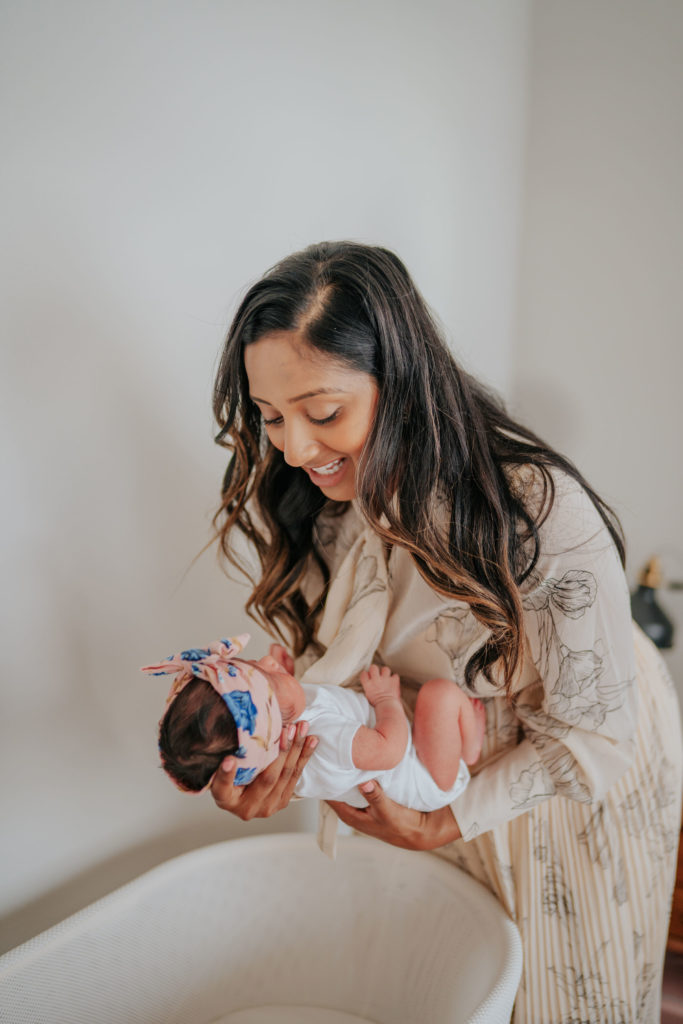 3. Baby Bjorn Bouncer. Our little one LOVES this. We put her in it and use our feet to rock her gently. She loves the slight movement, and sometimes I can get through all my emails or write out full blogposts (like this one) while she enjoys the bouncer! Sometimes she sleeps in it even when she's not bouncing. I mean, who doesn't like a hammock, am I right?
4. BIBS Pacifiers. People ask me all the time for the brand of pacifier she uses, and this is it! She took to it quickly. It is the most realistic type of a pacifier, and it soothes her in seconds. We need it. We love it.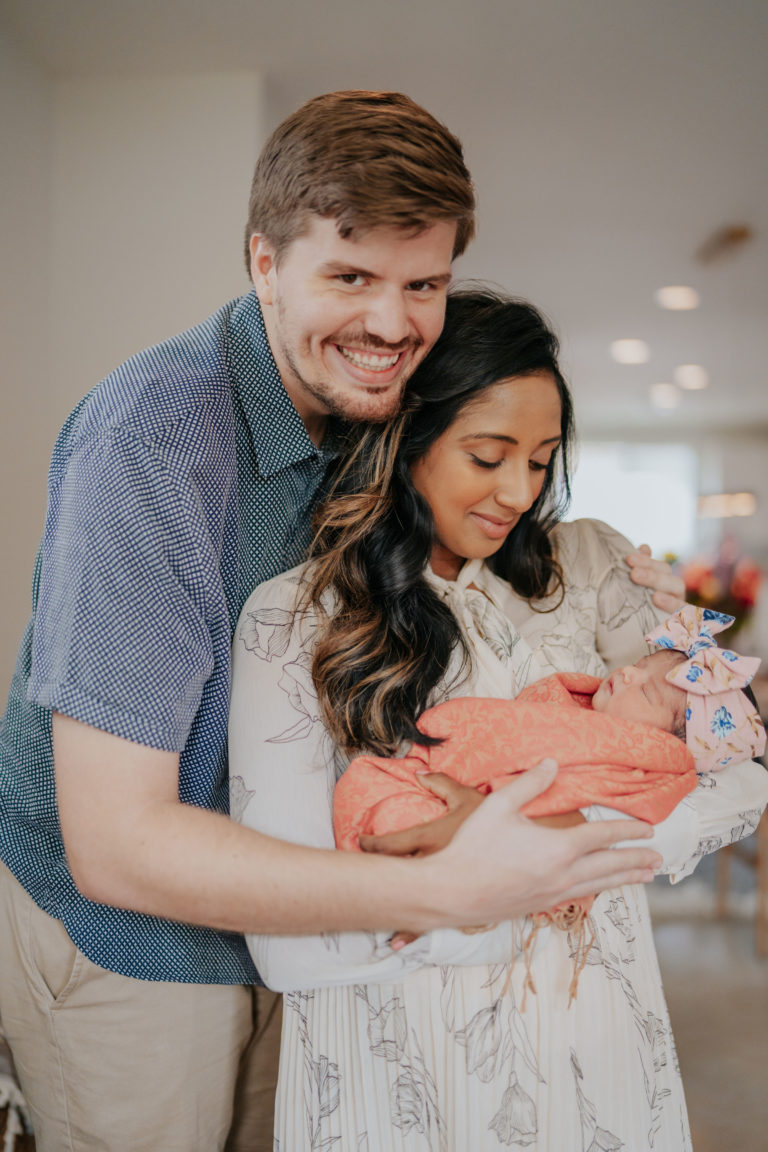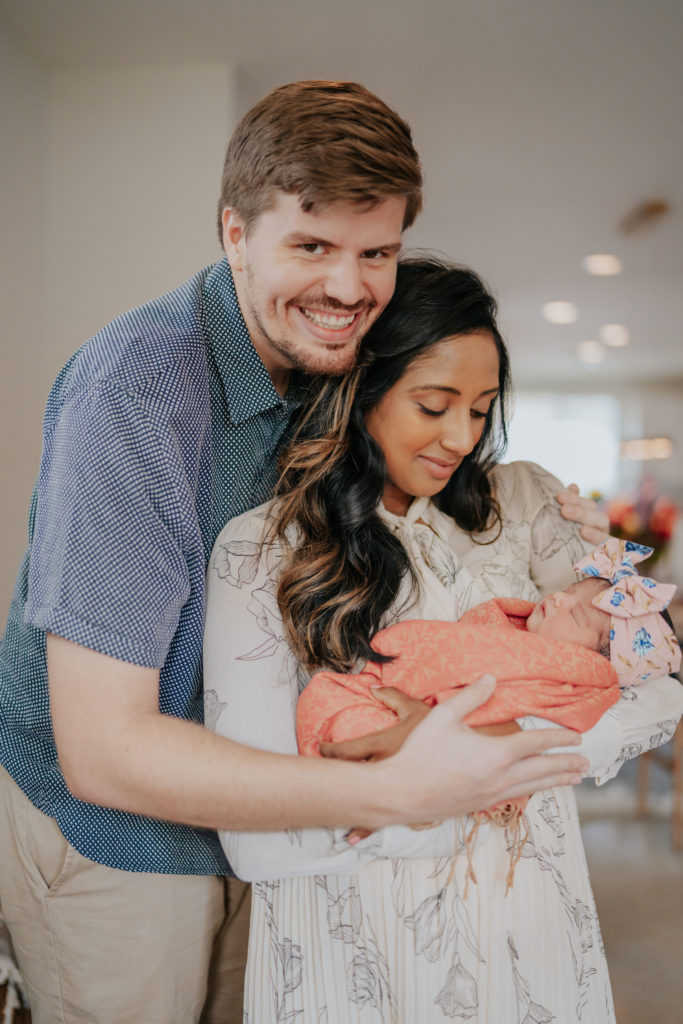 5. Snoo Bassinet. So, all anyone has ever told me about being a new parent is how little sleep I would get. They were right. But after baby girl reached six weeks and she could sleep longer than 3-hour stints, thanks to the Snoo, some nights we get almost seven hours uninterrupted! It has been a lifesaver for us. You don't have to buy it outright since it is a little pricey. They offer the option of renting too!
Do you have anything you absolutely recommend to new parents? Have you ever heard of Apparent Insurance? Tell me below!
Cheers,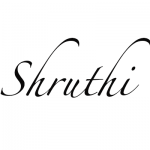 Read more:
The Moment I Found Out I Was Pregnant
How Can Husbands Best Support Their Wives During Pregnancy?