When in London, I walked a couple of miles every day.
My feet had to be in incredibly sturdy and comfortable shoes to keep up with the English streets.
Since we've been back in the States, I haven't been walking as much.
But, these Adidas white shoes are still perfect for small city walks.
They truly are versatile and you can pick the color that goes best with your style.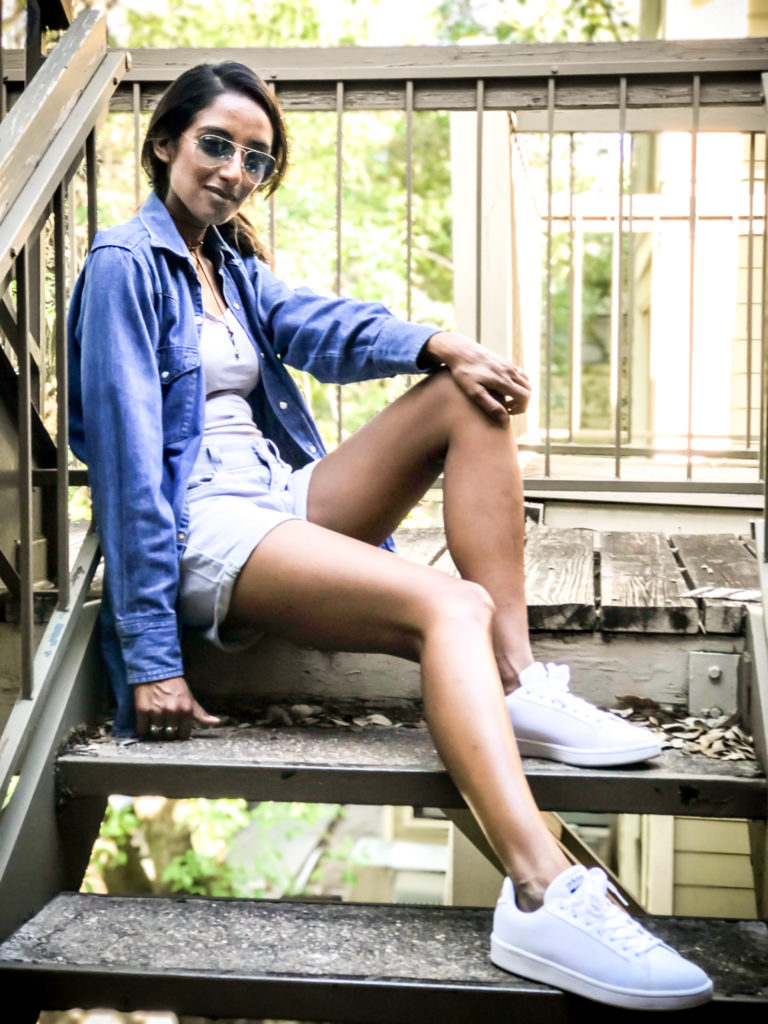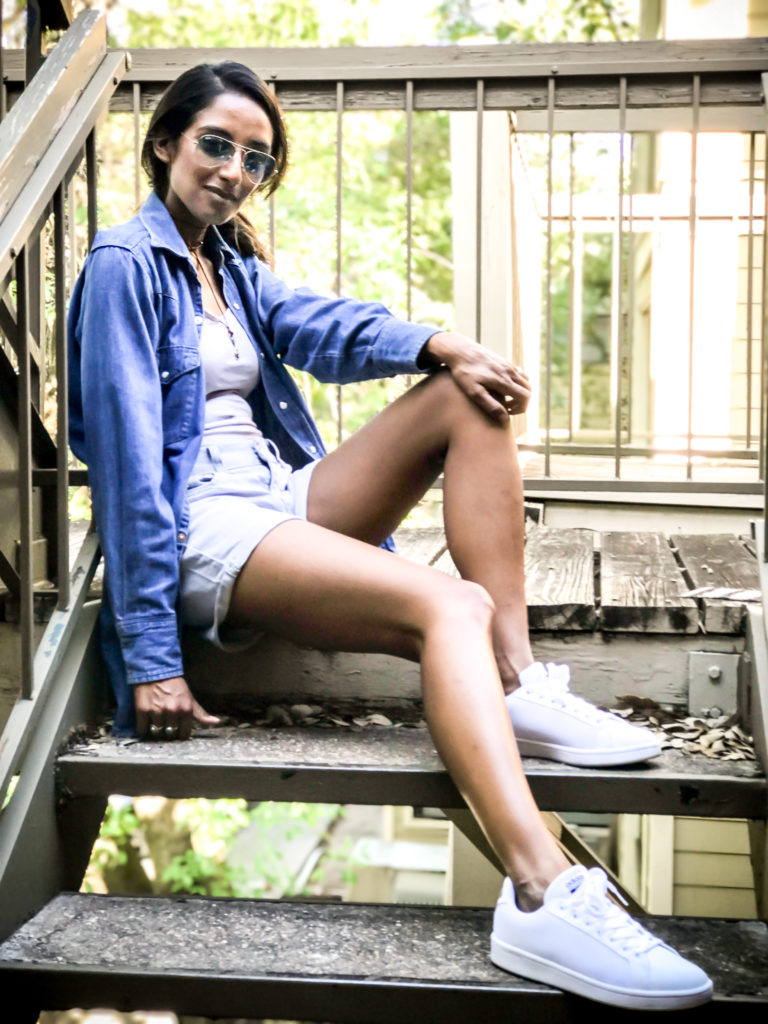 Womens Adidas Shoes
After wanting all of them, I went with all white and no stripes!
I wear my shoes with various different outfits.
I range from summer dresses to jean shorts to flowy skirts!
Of course, women don't get to have this style all to themselves.
Men can indulge in it as well.
They look so clean with jeans or shorts.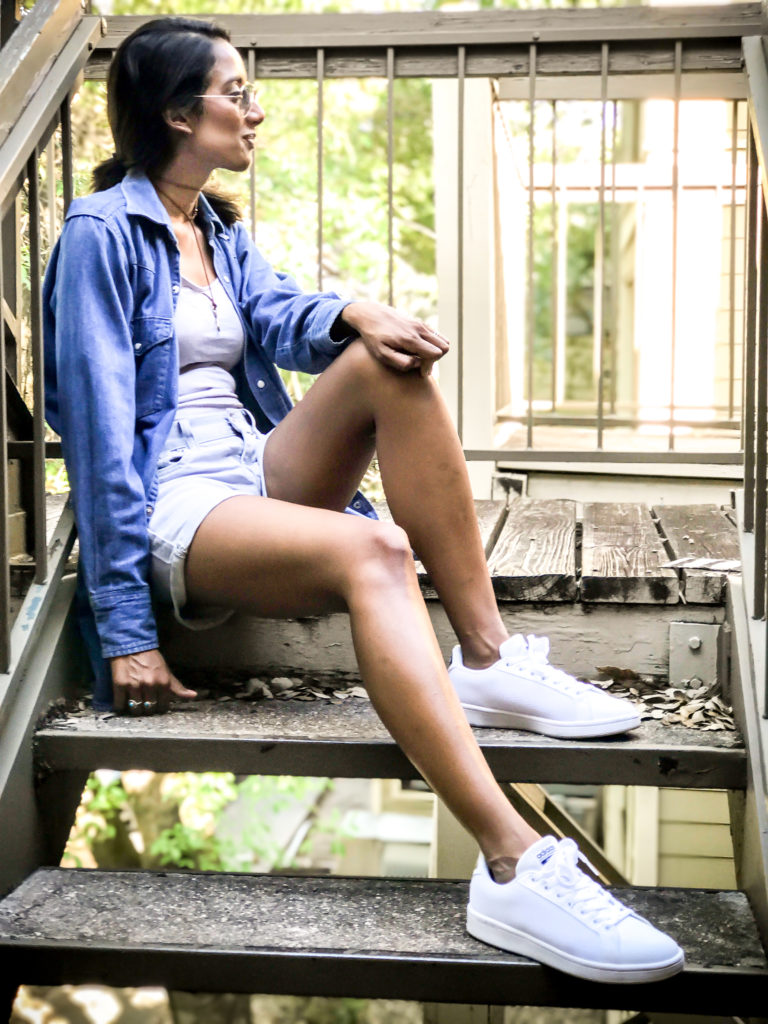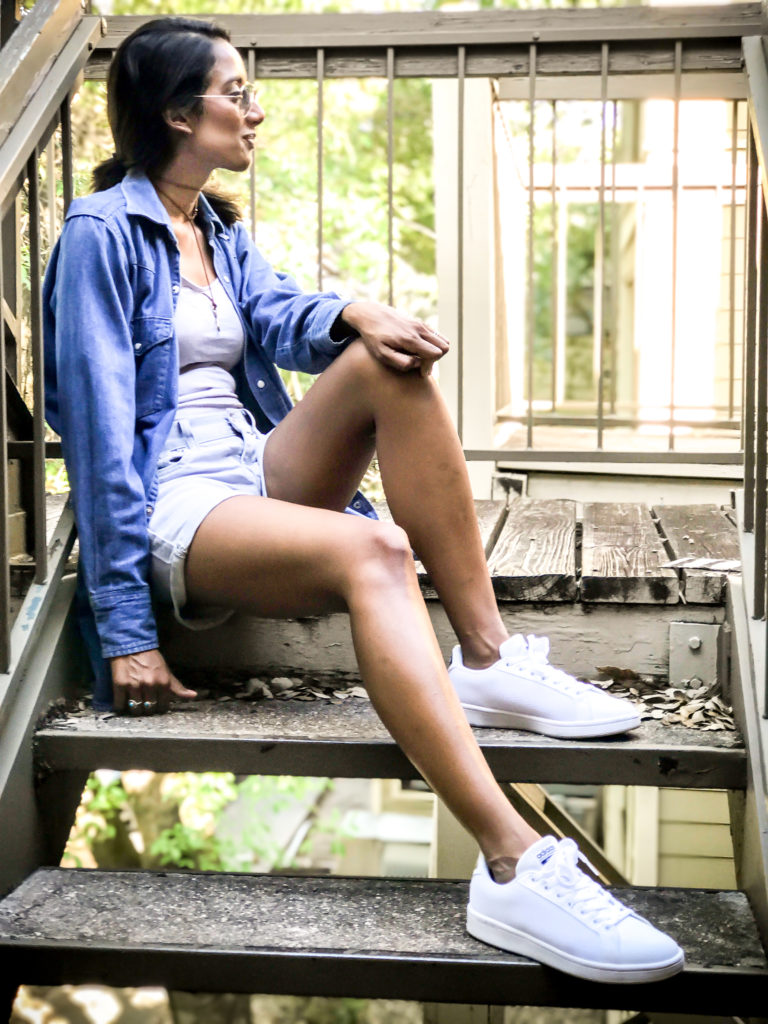 Mens Adidas Shoes
Adidas does a really great job of creating styles for everybody.
Fun fact, did you know ADIDAS stands for All Day I Dream About Sports?
Sometimes I make up my own abbreviations like
All Day I Dream About Saturdays or All Day I Dream About Sports.
What abbreviation would you make?
Also, I'm curious, are there other brands of shoes you think are good for city living/walking?
Cheers,