This blogpost is sponsored by Walmart but all opinions within it are my own. Tell me why I always said I'd never be that mom who matches with her kids, but now I kind of maybe don't mind it at all?! Seriously, it's genuinely fun matching with my girl because she thinks it's so fun!
I don't know how many years that will last so I'm enjoying this as long as I can haha. I'm sharing my favorite matching holiday outfit for the holiday season in this blogpost. Walmart fashion has SO many amazing options for the holidays (and beyond) so if you haven't checked out their huge selection of clothing, do it!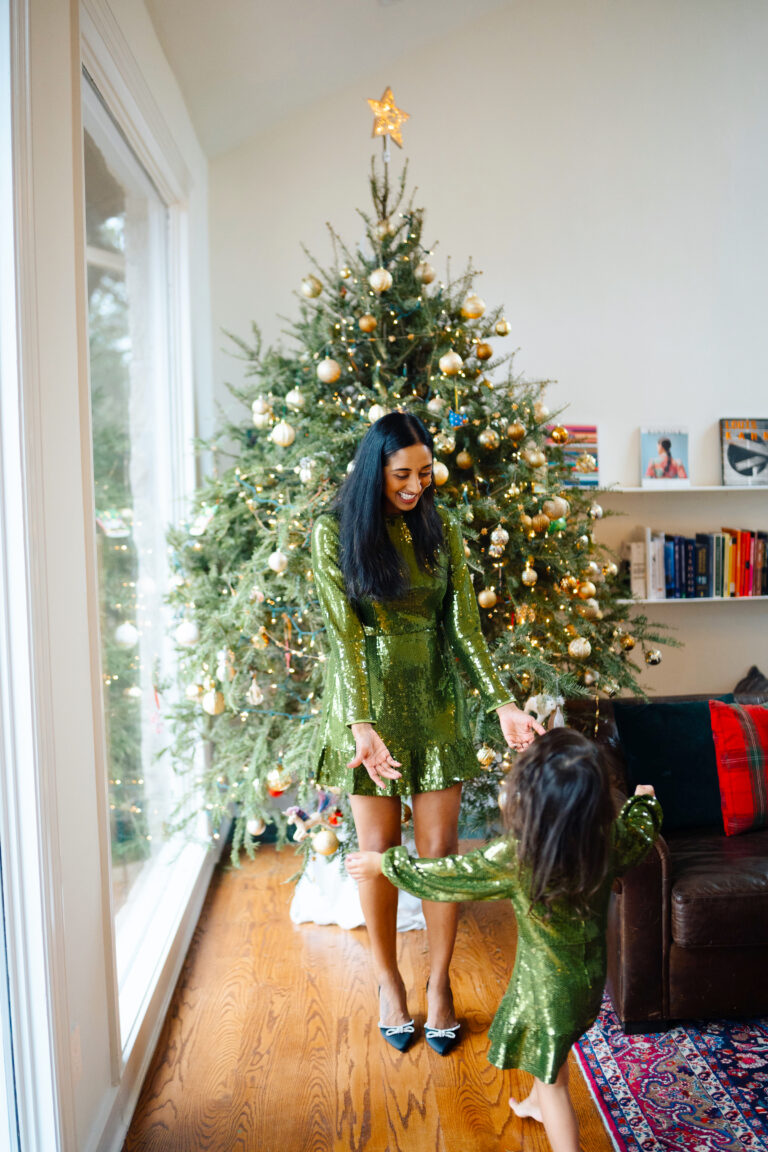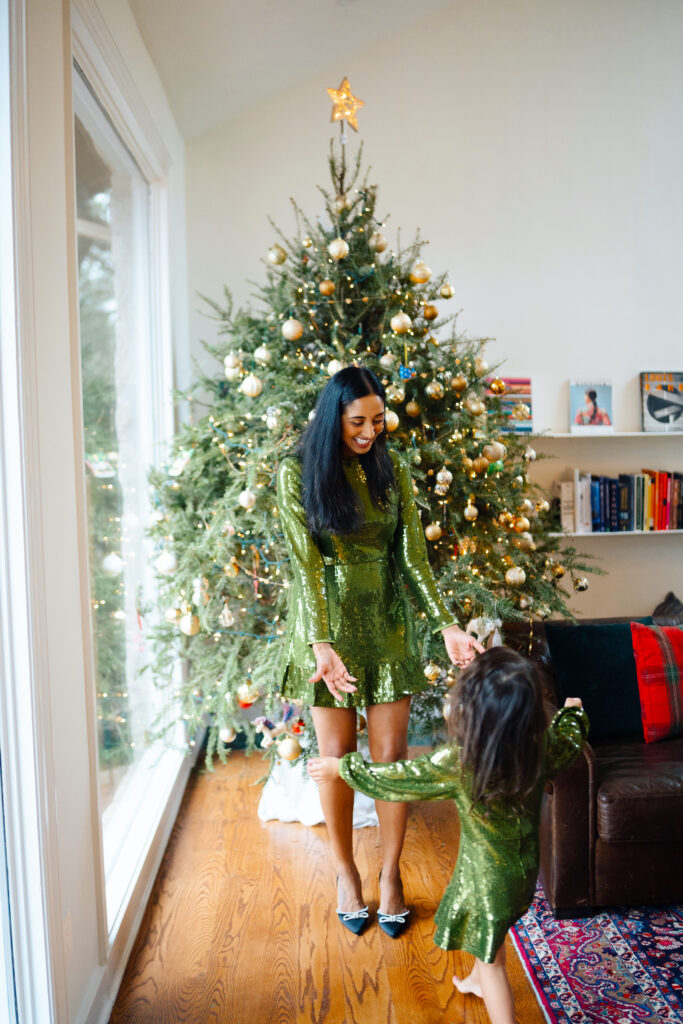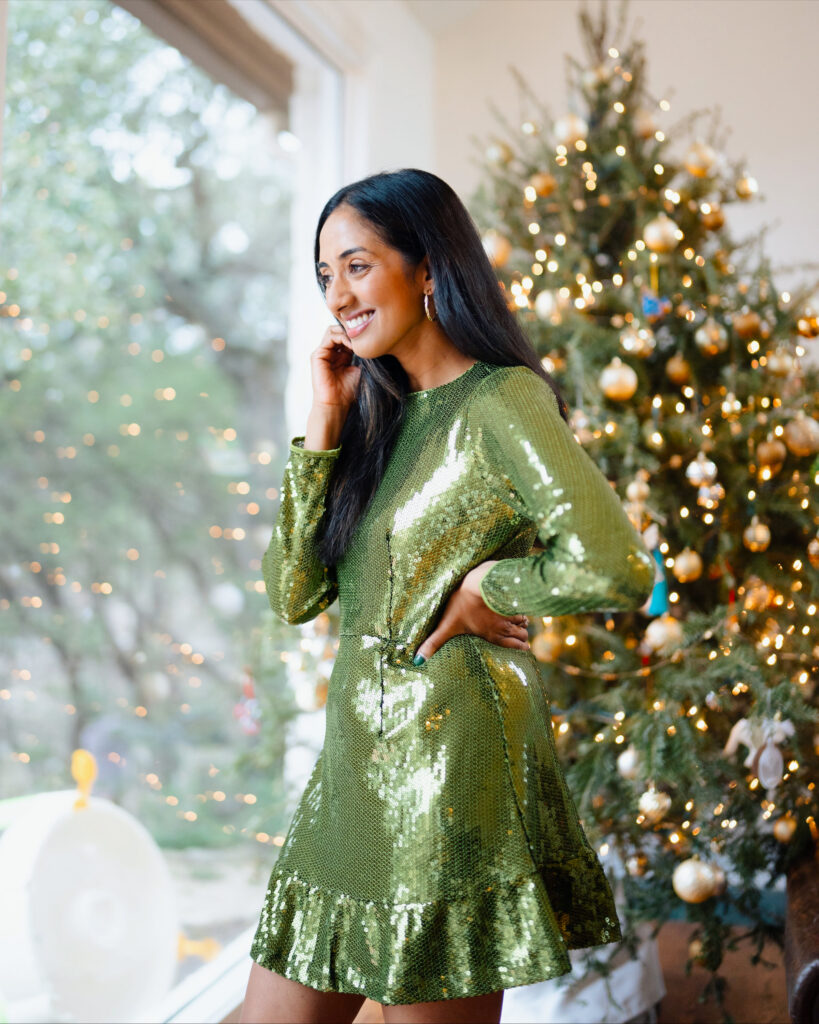 We opted for green sequined dresses. They are so comfy, shiny, and F U N. These dresses also come in a fabulous purple. I would have bought the purple if I didn't already own a purple sequined skirt. The green works great for Christmas and I bet I can re-wear it for St. Patrick's Day, among other days. Sequins never go out of style so I'm thrilled to have a holiday sequined dress in my closet now.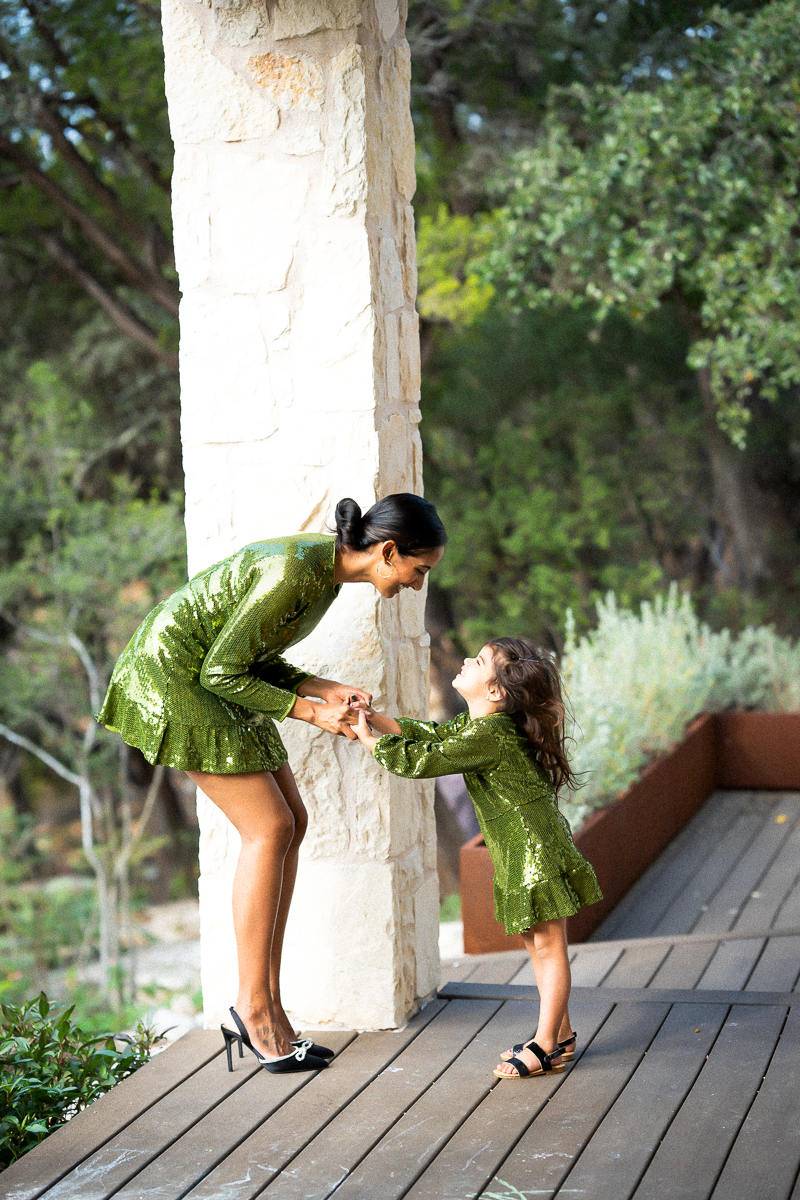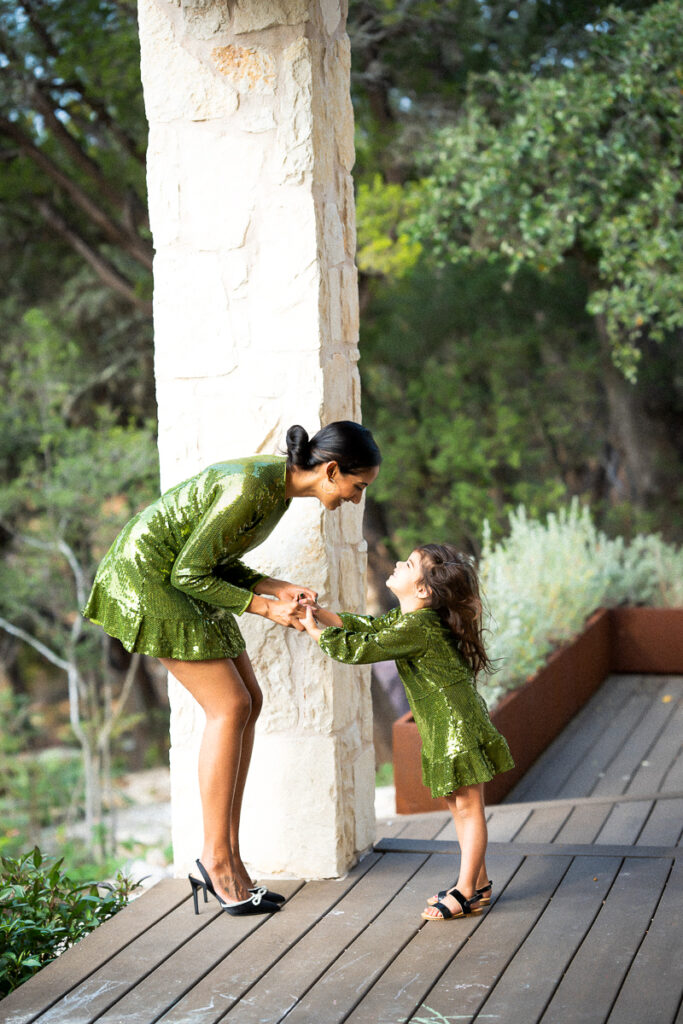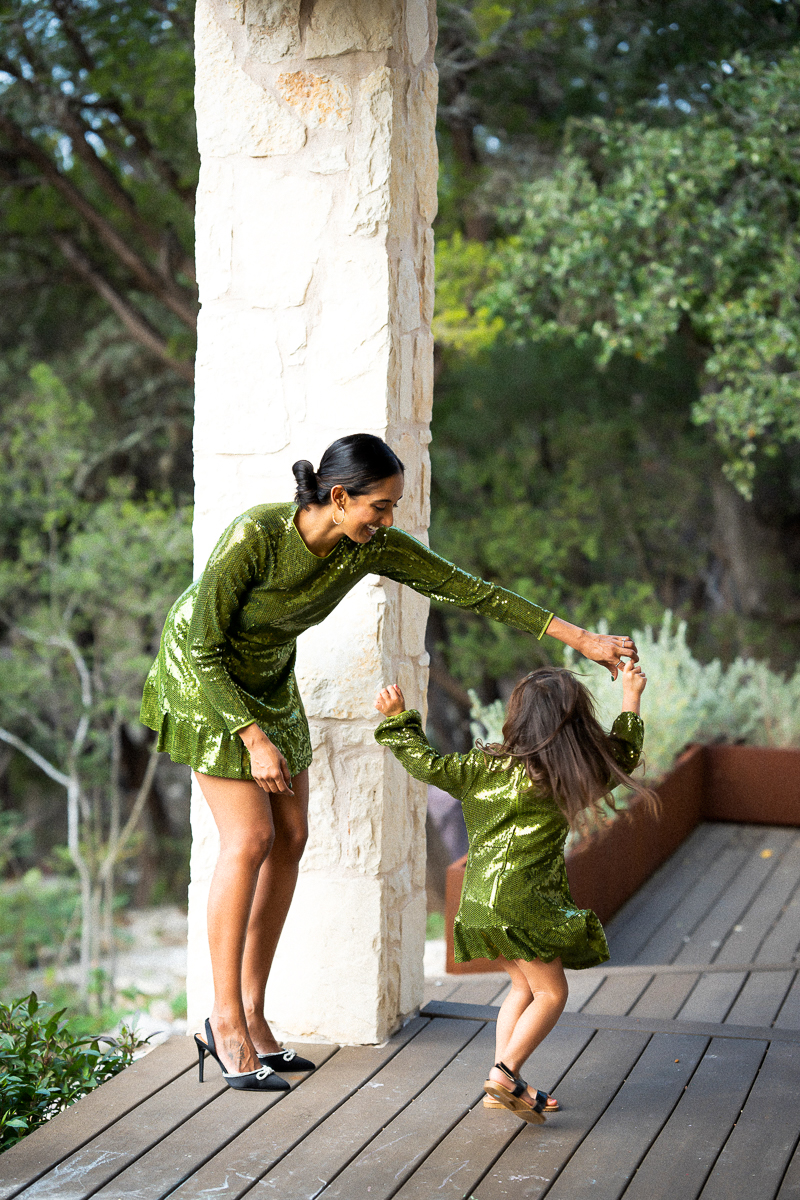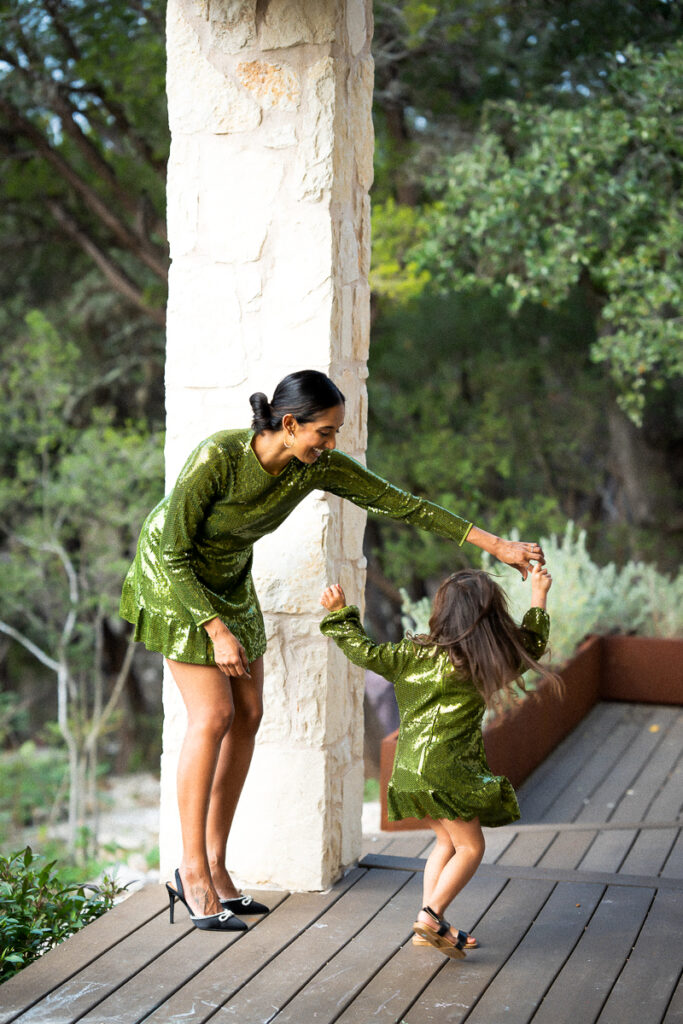 I paired my green dress with these gorgeous black heels I bought from Walmart as well and some lightweight gold hoops. These hoops go with everything! I know hops are all the rage right now but I get why! They can be dressed up or down, can be embellished of simple and sleek, and pair well with other jewelry too.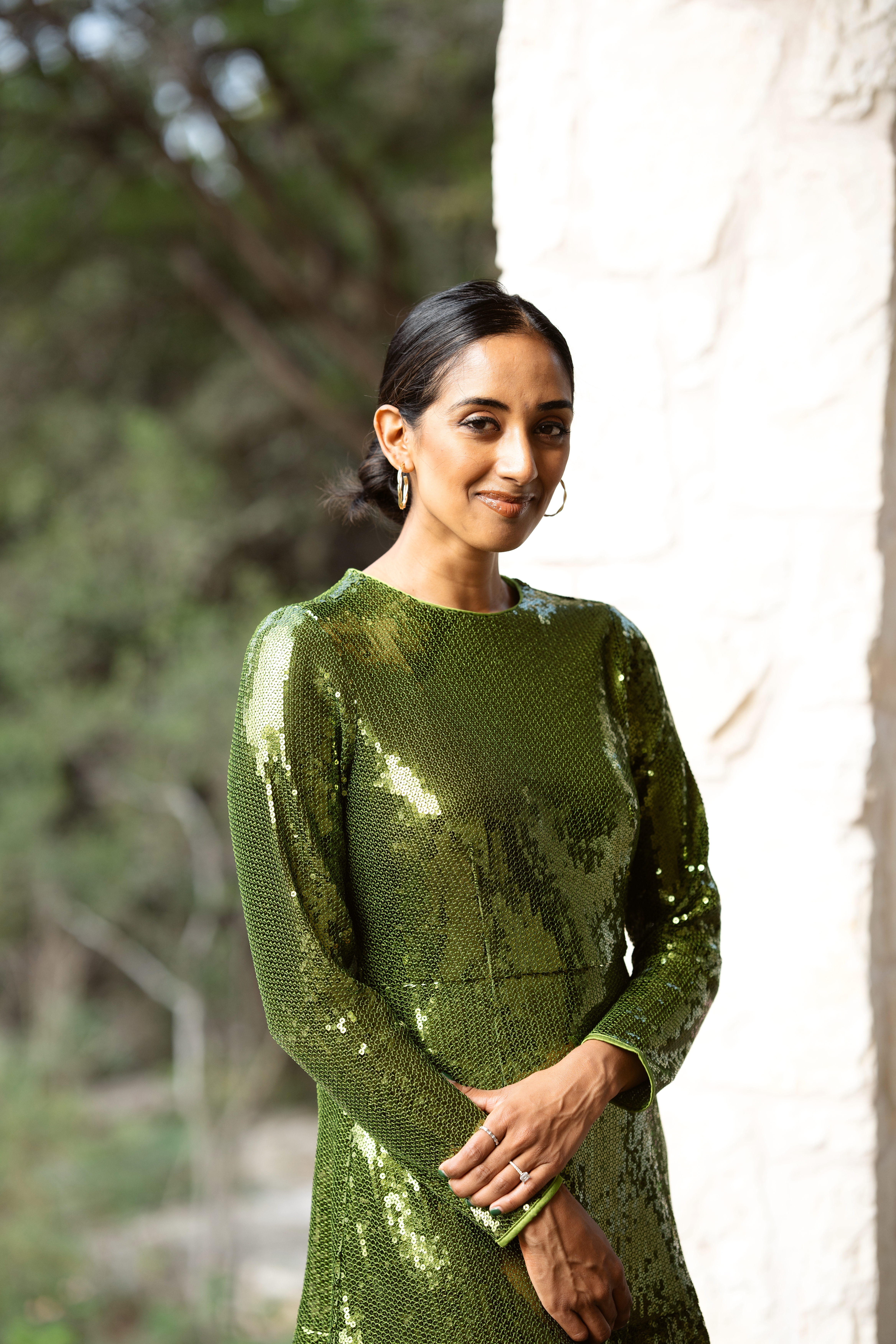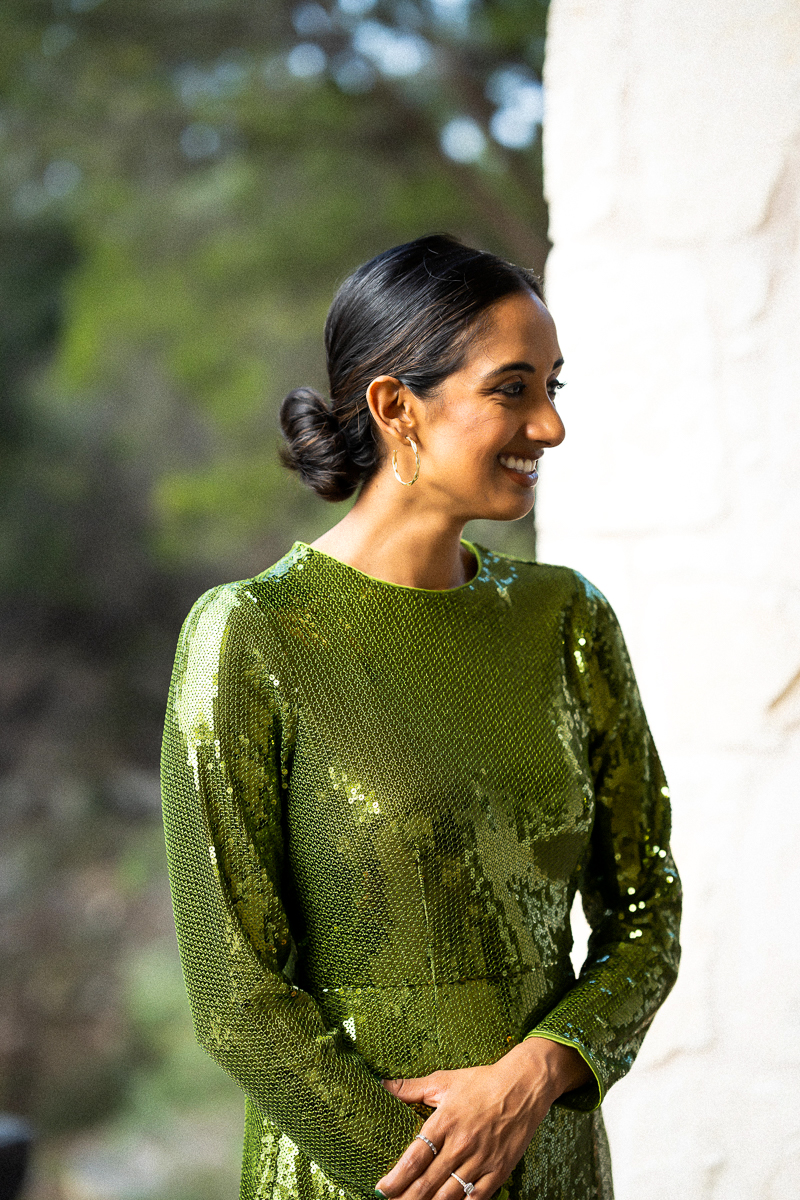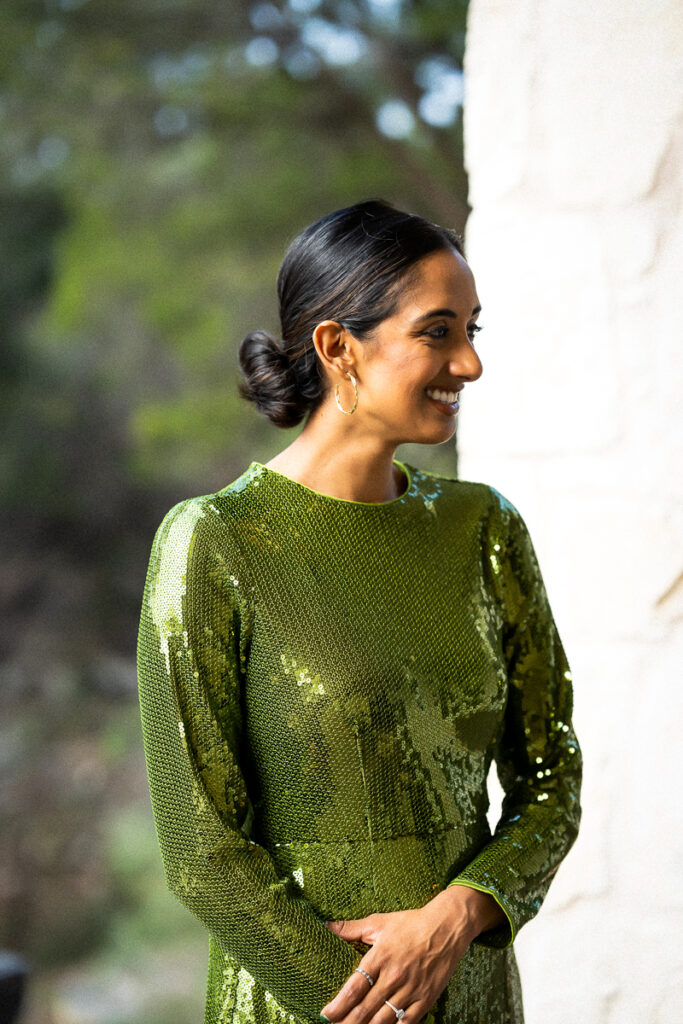 My daughter paired her green dress with sparkly black sandals from Walmart so we really were matching. Check out Walmart fashion today for your fashion needs, especially matching holiday outfits! With speedy shipping or a local pick up option, you'll have what you need in no time at all!