It is a blistering ninety degrees here in London today! Wowza! I cannot believe how quickly temperatures are rising. Before I left the house today, I put away my winter (and fall and spring) boots, and pulled out my summer sandals!
I forgot how many cute pairs of summer sandals I actually have tucked away underneath my bed haha. Basically I have a whole other wardrobe underneath my bed, but hey I do what I gotta do in my 385 square foot apartment. *hair flip*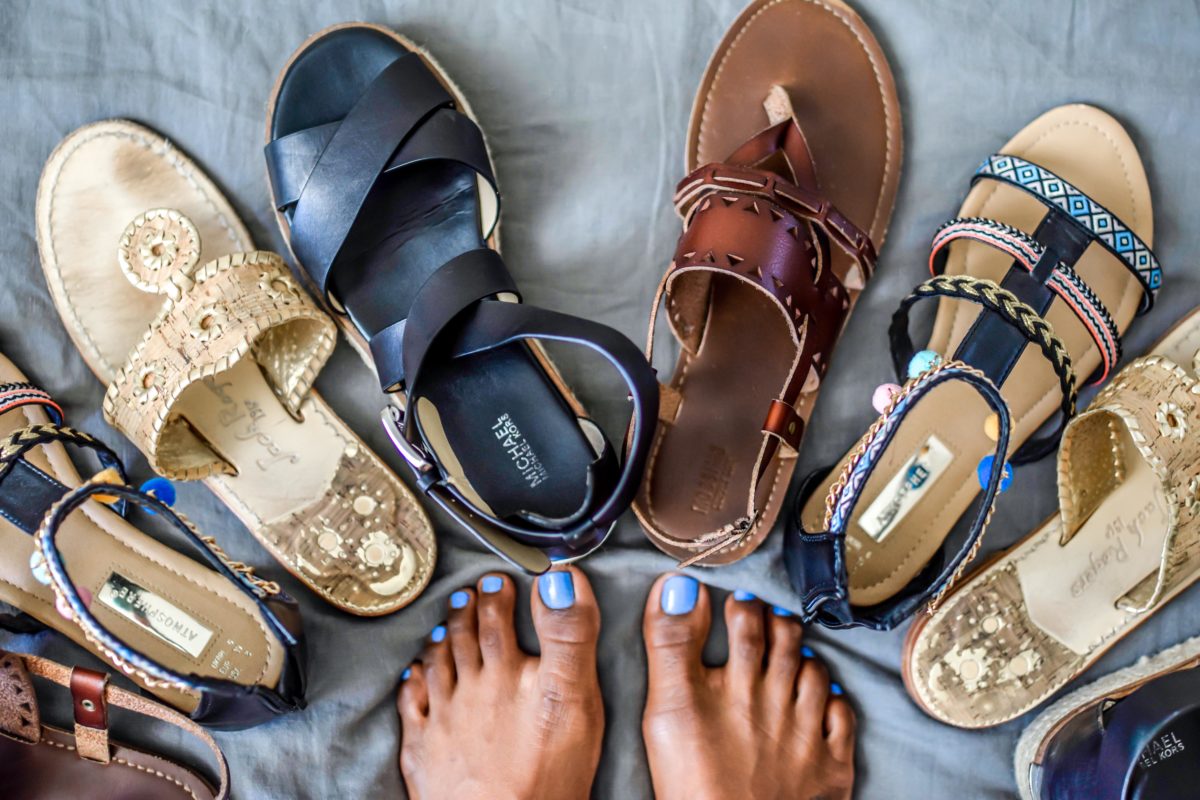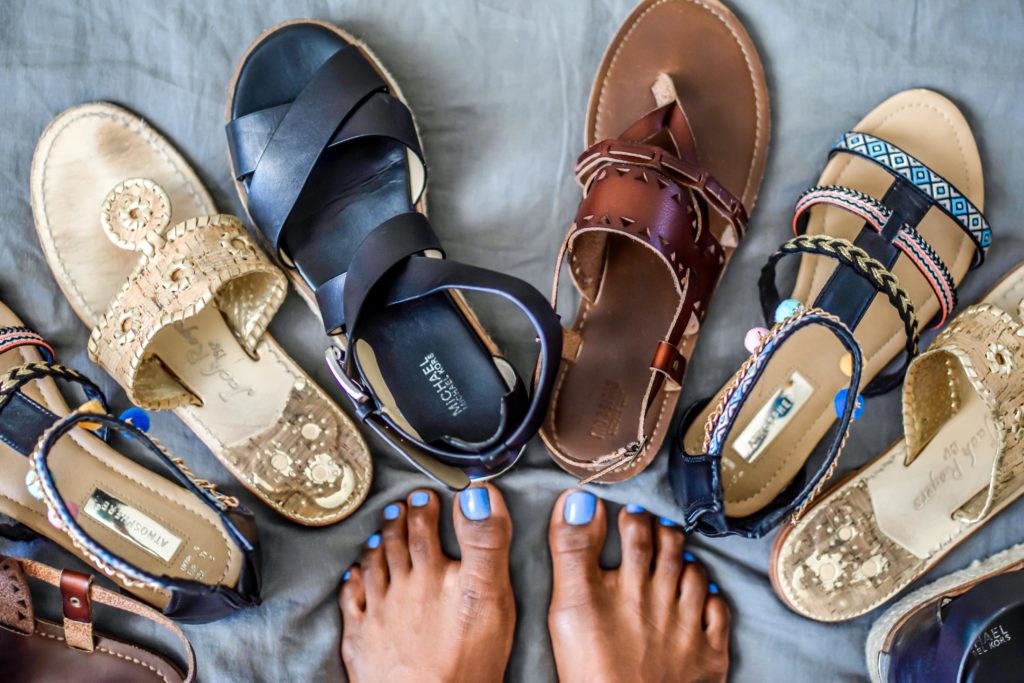 If you're in the mood to shop and get ready for summer, check out some of my absolute favorites below! Comfort, chic, and cost are my main three criteria. I've linked them all with Amazon. (I still can't believe they recently bought Whole Foods!!) Happy shopping ladies!
SUMMER SANDALS SHOPPING
One of my all time favorite type of sandals are Jack Rogers sandals
. They are so cute, versatile, sturdy, and unique! I've had mine for over a year now and they are keeping up with the looong walks of London.
Other sandals besides Jack Rogers that I love are my chic Michael Kors black platform sandals
, almost anything from Target, and select gems from Primark! I bought the cutest pom-pom sandals from Primark and have linked similar ones below! If you're American, you're most likely not familiar with Primark. It is like the U.K.'s version of Target!
So tell me, have you done your summer shopping yet? Are you a sandals person? If you are, definitely check these out to buy or for inspiration! PS – Don't let anyone tell you sandals aren't sturdy enough to adventure in. I bought incredible lace up sandals
 from Mango over a year ago and I've walked more than a hundred miles in them!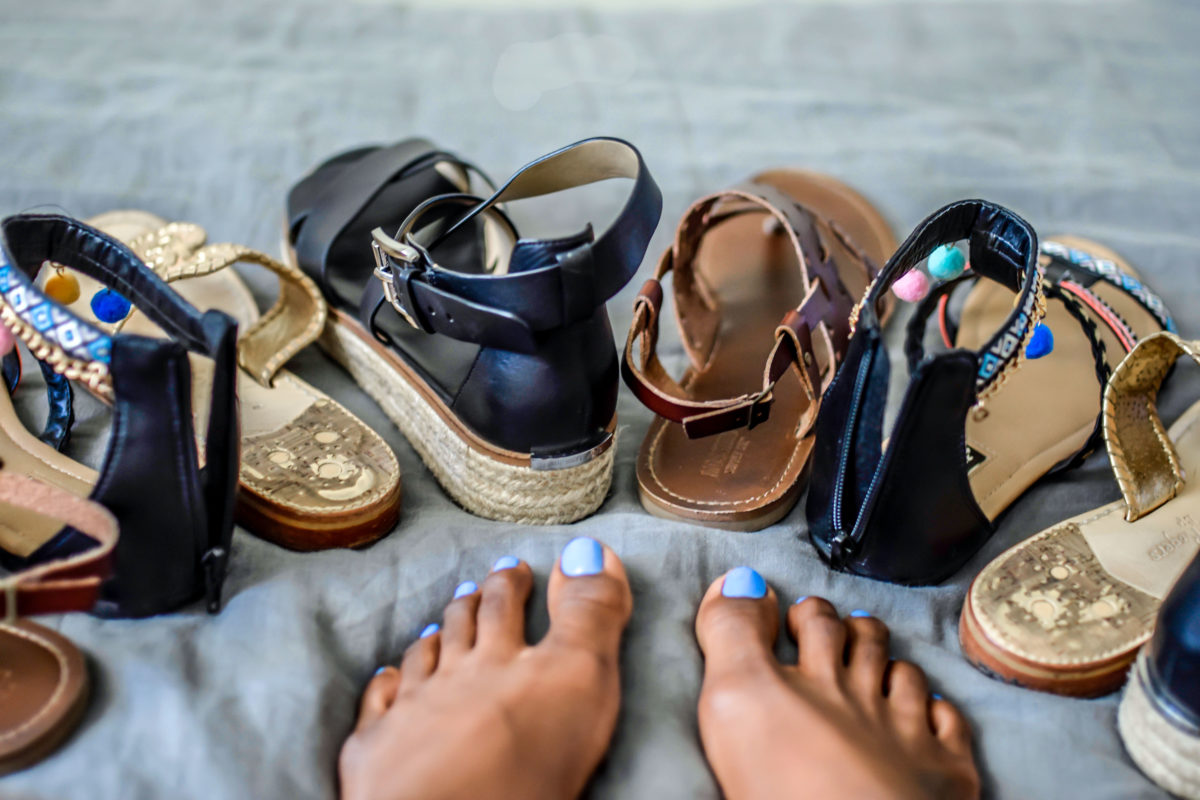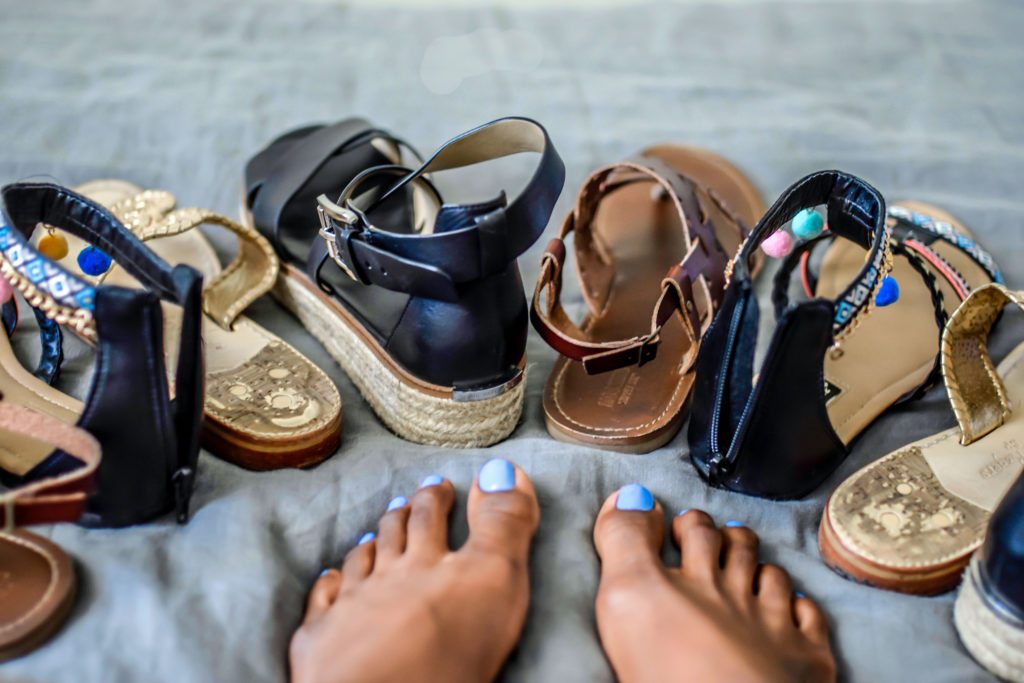 PPS – if you do buy from here, thehonestShruth may receive a commission.
Can't be thehonestShruth without telling you that! What are your favorite sandals?
Cheers,