Who here wears makeup? Yup, probably 99% of us. Makeup is something we use allll the time, but we don't realize that most makeup has all sorts of terrible ingredients in it. Do you think I'm exaggerating? Some of the most popular makeup ingredients are carcinogens (any substance, radionuclide, or radiation that promotes carcinogenesis, the formation of cancer), crushed bugs, petroleum, tar, and acne-producing. Yes, some makeup literally produces acne but we use the makeup to cover our acne, so it's a cycle of disaster! Also, several makeup products have artificial hormones in them so if you have PCOS like I do or any other hormonal disorder, you want to be careful about the makeup your skin is consuming since it's your biggest organ! The question I had was do organic makeup products and natural makeup products actually work?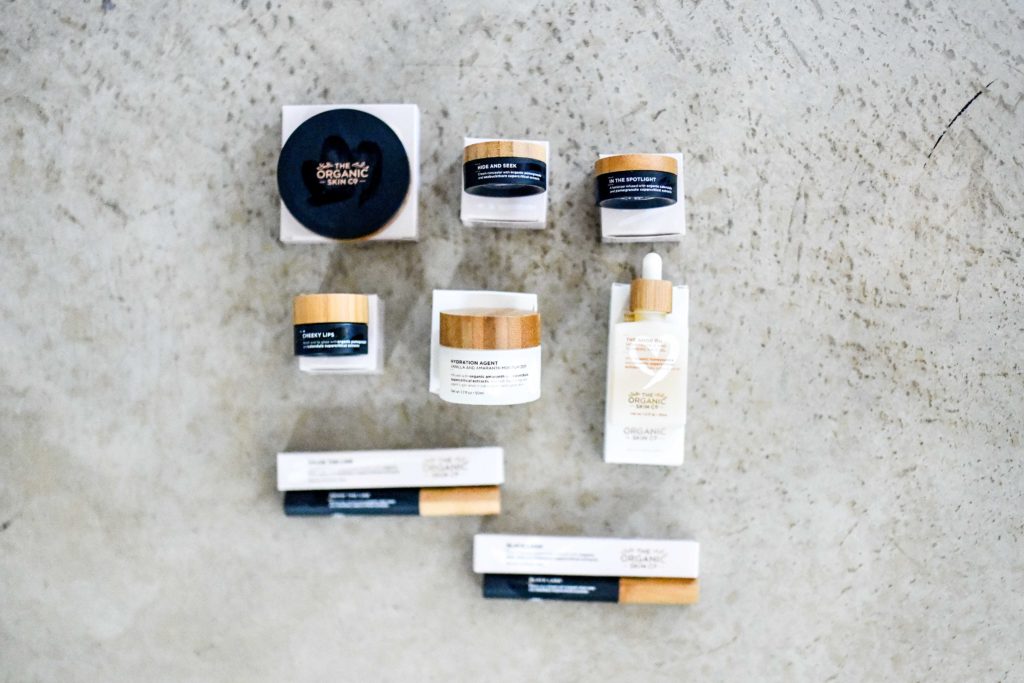 I was recently sent several organic makeup products from The Organic Skin Co to try out and give my honest opinion. Below you will find my genuine review of every organic makeup product I received. I received a mascara, eyeliner, concealer, setting powder, highlighter, cheeks and lips duo, moisturizer, and face oil.
Natural and Organic Eye Makeup
Organic Mascara
Black Lash – 4/5. This mascara is so inky and pigmented, and I love it! As someone who already has black lashes, I need a mascara that gives me both volume and length. This mascara is excellent at making your lashes darker and providing you more length. A curved wand is the only way I would've improved this mascara for volume. This mascara is botanically infused with organic aloe vera and rosemary supercritical extracts so you know your lashes are getting fed the good stuff.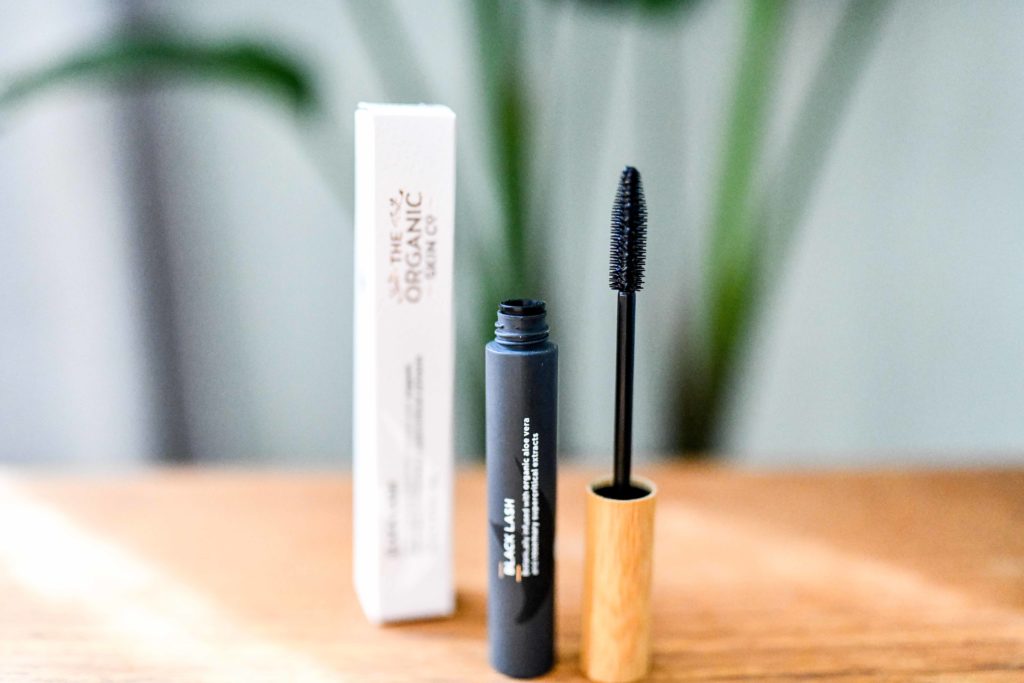 Organic Eyeliner
Draw the Line – 5/5. I love the long wand for this eyeliner! Again, the black ink is so pigmented and matte! It dries quickly too. What's handy about this one is that you can easily create a cat eye. I always felt wrong with using eyeliners that weren't made of natural and organic ingredients since they are so close to such an essential part of our body, our eyes!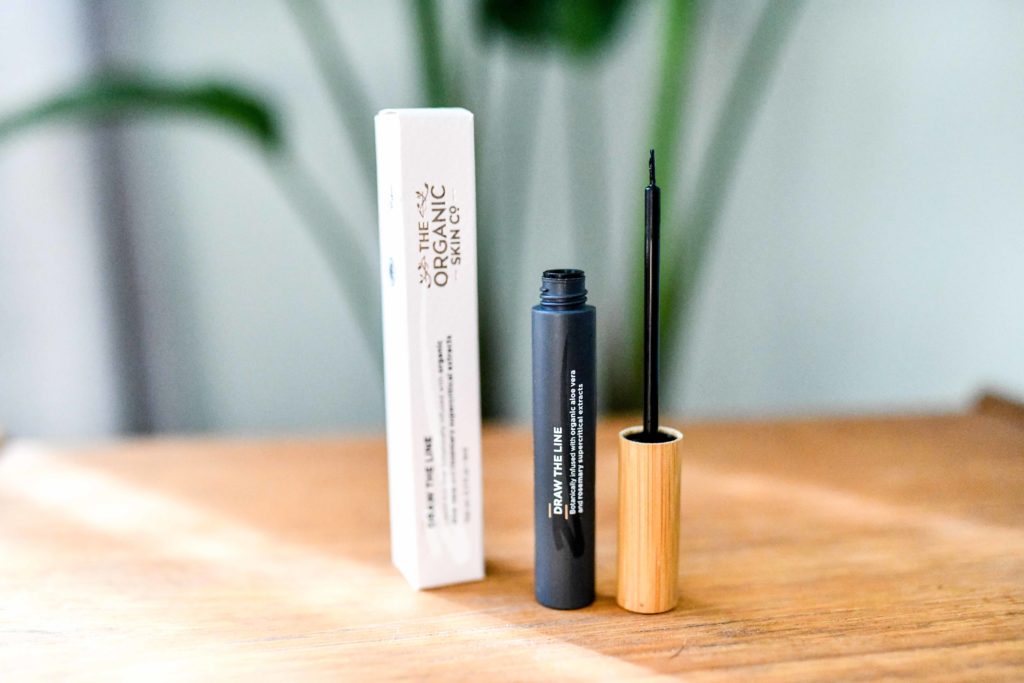 Natural and Organic Face Makeup
Organic Concealer
Hide and Seek – 6/5. Yeah, I rated this product higher than 100% because it is just that good. If there is any product that I plan to order consistently from now on, it is this one. This concealer is so flipping creamy and pigmented that with just a few swipes, any of my under eye dark circles are gone. I love that it just becomes part of my skin but is still pigmented enough to cover up scars in spots. I highly highly highly recommend this product to everyone. I have the shade cinnamon.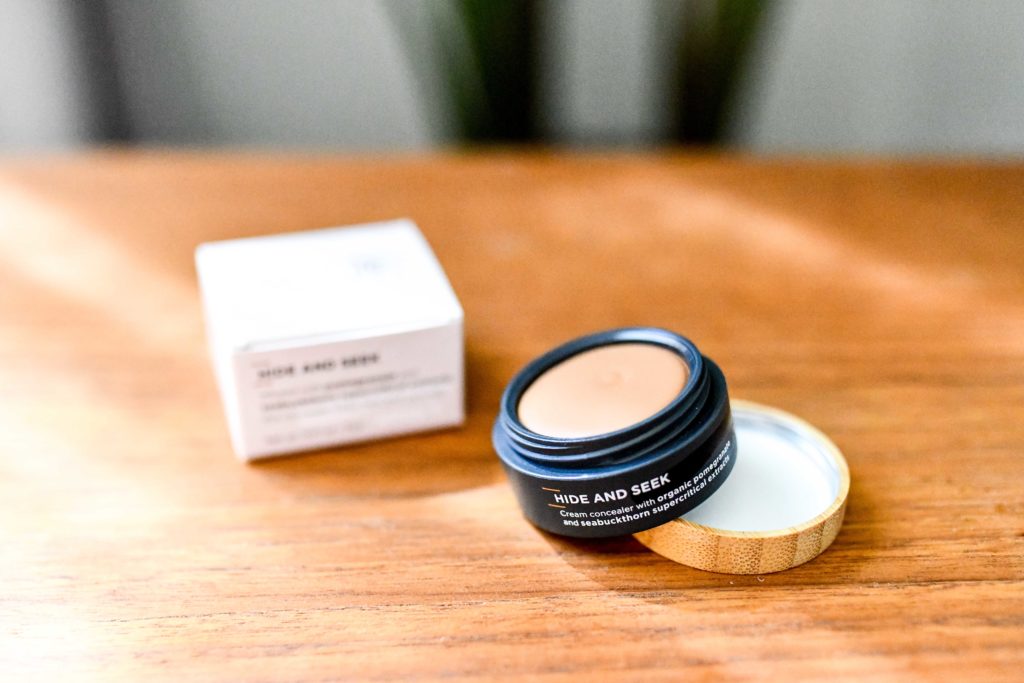 Organic Highlighter
In the Spotlight – 5/5. This highlighter is so wonderfully creamy! I add it in with the blush to have this perfect cheeky glow! It is light enough that you don't feel like you are coating your skin, but it mixes well with concealer and foundation to stay put on your face. I'm not a big fan of highlighter that looks like streaks on your face and thankfully this one blends. The shade I have is rose gold.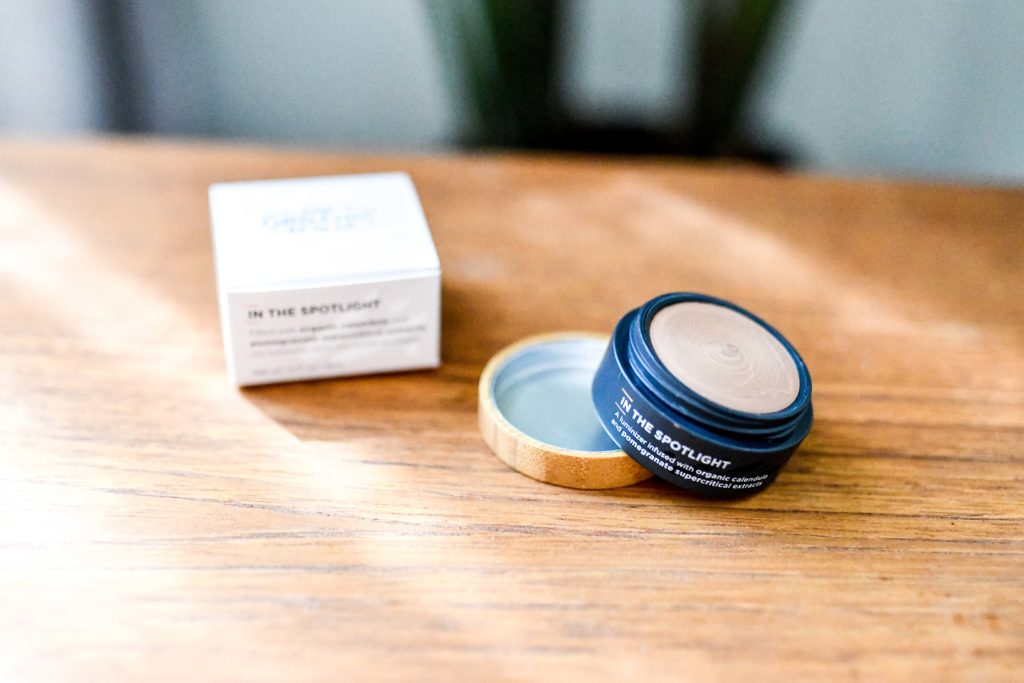 Organic Setting Powder
Set to Impress – 3/5. Okay, so although this powder stays all day, has the perfect coloring, and covers well, it was tough for me to apply on to my face. The pad that it comes with doesn't grab much of the pressed powder when you push into it. It takes some effort to get any amount of powder onto the pad. I think they are onto something with the addition of kaolin Clay and extracts to replenish your skin, but I'm hoping that they can make the powder a little bit looser, so it's not as difficult to apply. The shade I have is summer.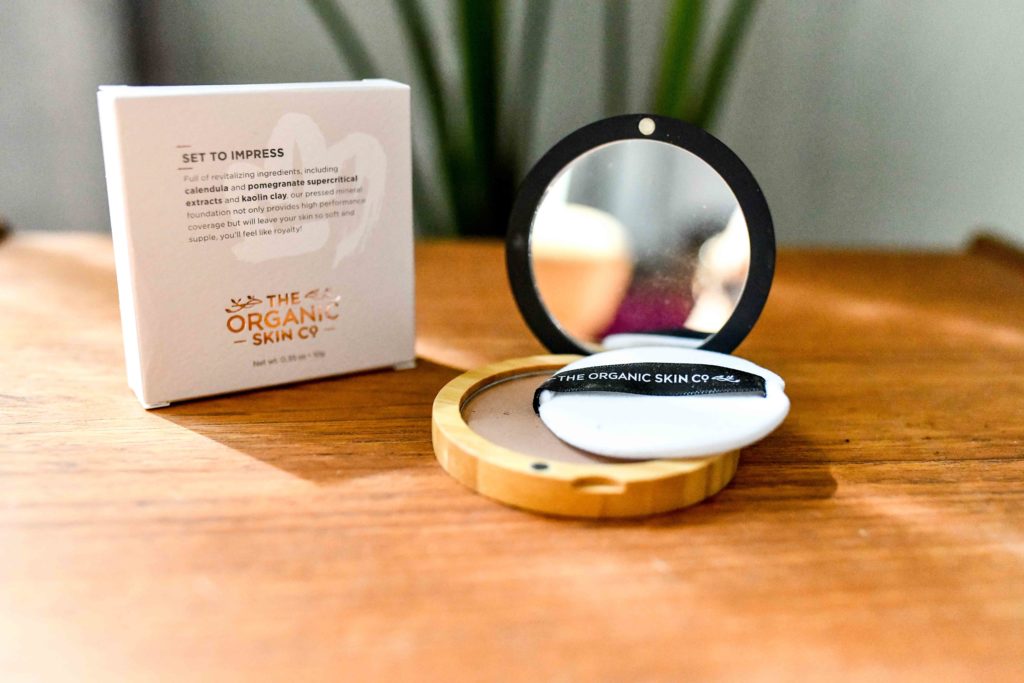 Organic Blush and Lip Gloss
Cheeky Lips – 5/5. First of all, I love that this product functions in multiple ways. It is a great blush but also a very nourishing lip butter. However, be careful, you only need a little bit of blush. Y'all, I'm talking a couple of dabs on your cheeks. The color is creamy and lasts for hours. I would apply a bit more generously to your lips because when drinking or eating anything, color can come off more quickly. I especially love the way that this blush mixes well with the highlighter. The shade I have is lush.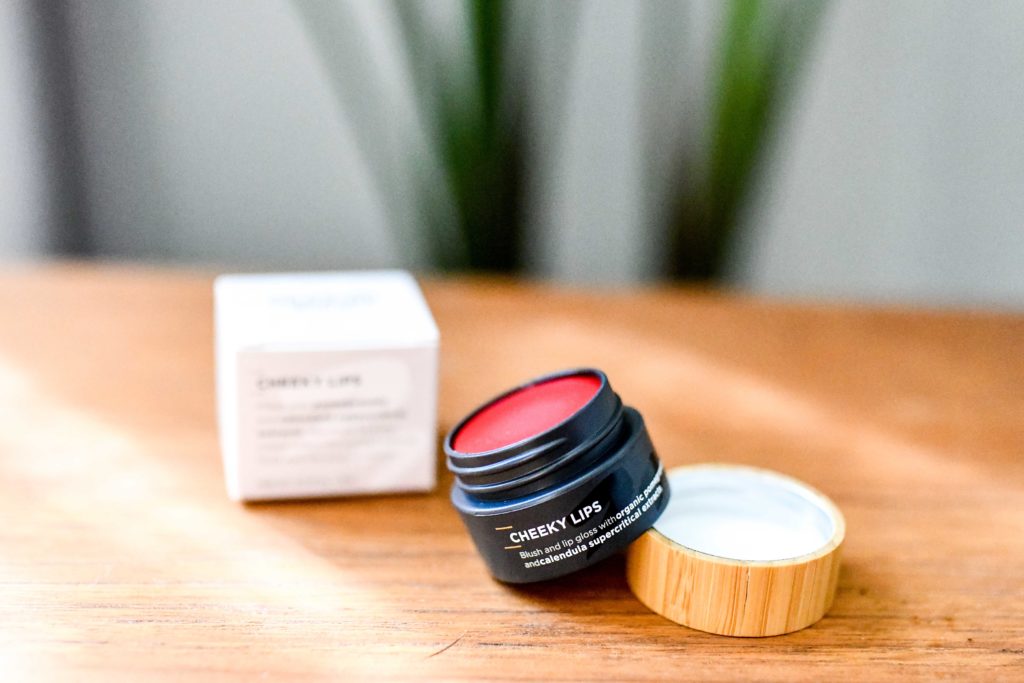 Natural and Organic Skin Products
Organic Moisturizer
Hydration Agent- Amaranth and Vanilla Moisturizer – 4/5. As a moisturizer, this formula works well. It keeps your face super hydrated with that gorgeous dewy look. It doesn't make your skin oily at all and is an excellent primer for makeup. My only note is that the scent is a little bit stronger than I'd like. But again, as a hydrating moisturizer, it is incredible, and there are so many benefits to amaranth (omega 3 and vitamin E), which help create good skin texture and tone.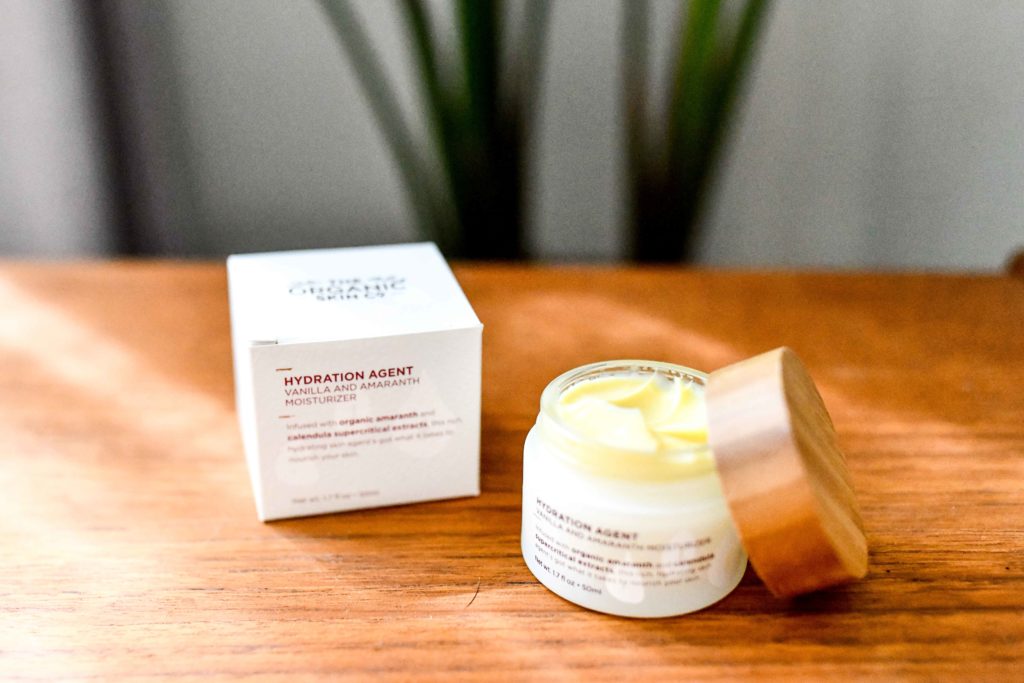 Organic Face Oil
The Good Oil – Honeysuckle and Turmeric Face Oil – 5/5. You can tell that this oil includes five enriching oils. With a mixture of jojoba, almond, apricot, sunflower, and honeysuckle oils, your skin is moisturized to the max. I love applying this before I go to sleep, especially if I have any new little pimples on my face. Turmeric is a great anti-inflammatory ingredient and helps give your skin that extra boost it needs while you are asleep.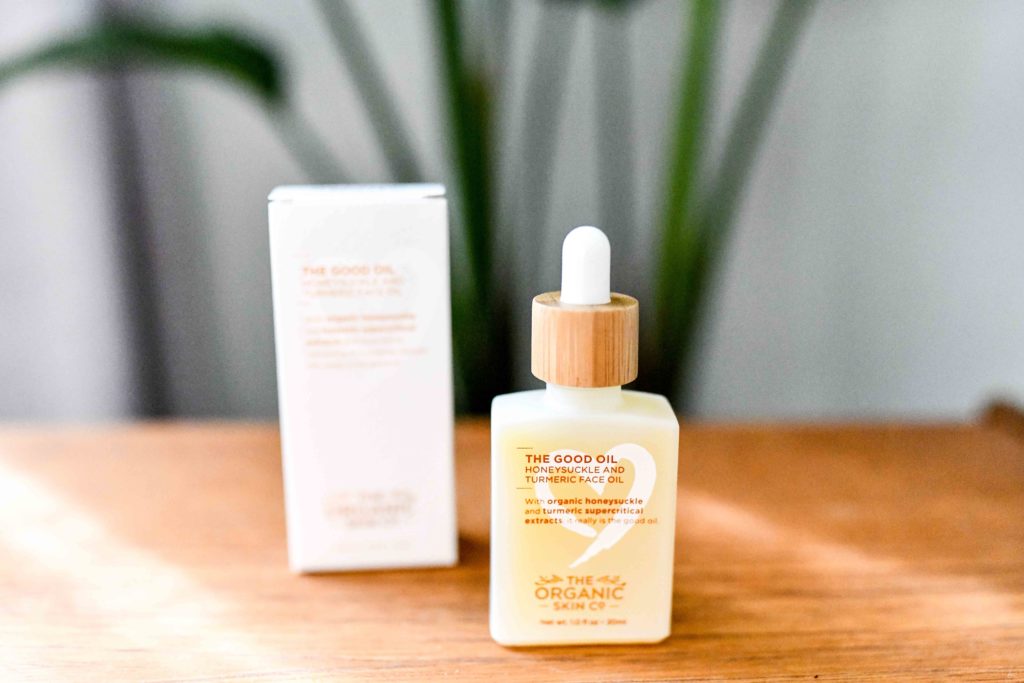 So are you ready to get on the organic and natural makeup train? I know it can feel so daunting and maybe even a bit paralyzing, but all you need to do is start. Start researching the ingredients in your products. Understand what those chemicals are. Change your mainstream foundation for an organic one and then a few months later, invest in organic eye makeup. It doesn't have to crush your wallet and your soul (lol) to move in a more natural direction. Your skin and body will thank you for in the future! Check out The Organic Skin Co (they plant one tree after every product purchase!!) and let me know if you have any questions or comments below!
Cheers,