Last weekend I had the pleasure of checking out Stagecoach Inn in Salado Texas! My first thought right away was how Salado felt like such an escape from busy and buzzing Austin! If you are looking for a little getaway from the city life, I recommend coming out to Salado even for a day trip. The town is small enough that you don't need much time to explore it. Are you familiar with Stagecoach Inn? Stagecoach Inn is believed to be the oldest structure in Salado. Apparently, many historical figures ate and rested in those walls including Sam Houston, General George Custer, Robert E Lee, and even outlaw Jesse James.
Stagecoach Inn
This place has obviously been renovated since then even if it is still a member of the Historic Hotels of America. How do I describe Stagecoach Inn? In three words: surprising, lovely, and comfortable. Surprising because there are hints of modern decor here and there from the chic interiors to the tech-savvy exteriors. The boho chic feel in the rooms include prints, linen covers, artistic robes, eclectic bathroom tile work, and large glass windows.
On the exterior, the pool is…heated! Not even joking. And it is a huge pool y'all. I really thought as a historic hotel that this place would be…rough, to say the least, but nope! Stagecoach Inn is historical charm in a modern-day body.
Lovely because of all the greenery. I don't know about you guys, but I could live in a treehouse just surrounded by beautiful trees, and Stagecoach Inn is certainly saturated in green making it feel like any guest's oasis.
Comfortable because your room felt like another room in your home. The beds were comfortable, the rooms were clean, and the surroundings were quiet. I really didn't know what to expect with the Stagecoach Inn and am so happy I had the chance to check it out. Make a reservation here.
Exploring Salado
For lunch, we ate at Lively Coffee House and Bistro in Salado. Oh my goodness their sandwiches are out of this world! So was the potato salad. I will definitely go back here again. You can find homemade soup, sandwiches, coffee, smoothies, and bagels!
It doesn't hurt that surrounding Lively Coffee House and Bistro are several quaint and cute stores you can pop into!
Stagecoach Inn Restaurant
For dinner, we ate at the Stagecoach Inn restaurant. The restaurant is undoubtedly a mixture of honoring the past with a slight modern makeover. Whatever you do, make sure you order some tea bread. I think it's the least expensive thing on the menu, but it is so darn good! Try to sit in the "greenhouse" section with all of that gorgeous natural light. Check out Stagecoach Inn Restaurant's menu here. Make a reservation by calling (254) 947-5111.
Whether it's a staycation in Salado or a getaway to the country, I hope you will take the time to hop off highway I-35 and check it out sometime! You can follow Stagecoach Inn on Instagram here to stay up to date with what's going on!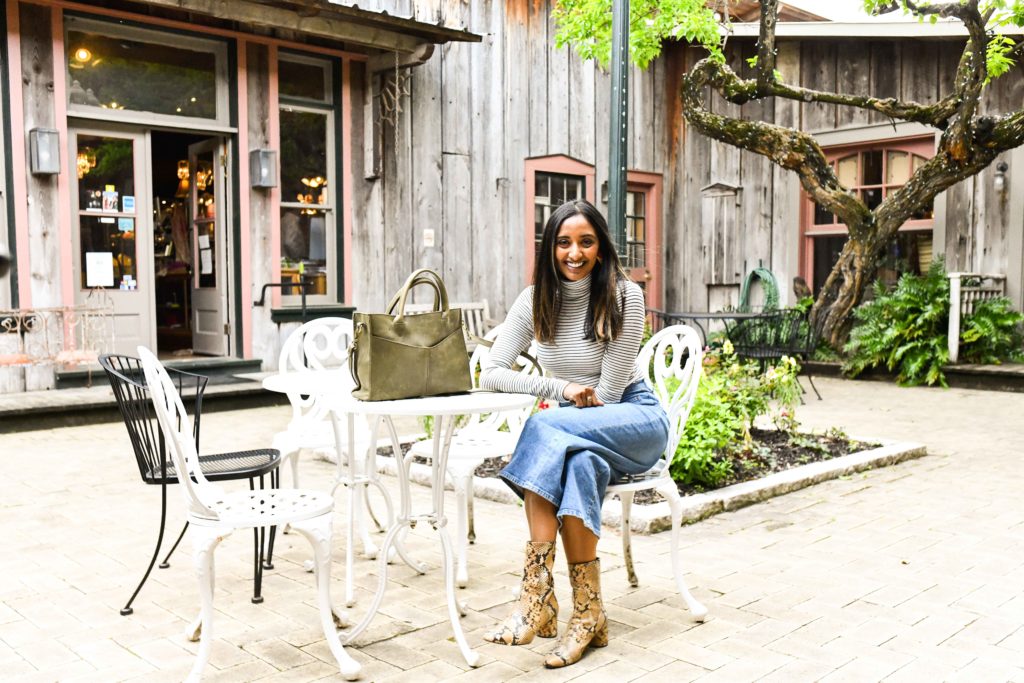 Cheers,