I am constantly inspired by the numerous women who start their own businesses and go after their passions. Due to this admiration, once a month, I plan to write about female business owners/vendors/creators that I think everybody needs to know about. This week I chose three businesses started by women that stand out to me because 1) I've seen these women grow in their crafts from initiation and 2) they took that leap of faith and paved their own way. Here are this week's leading ladies!
e c h o l s   p h o t o g r a p h y   a n d   d e s i g n 
Started by these two lovely sisters-in-law who might as well be sisters, this business is one that exudes detail. Misti Echols, the designer, is a natural when it comes to Photoshop and calligraphy. She can literally write anything, anywhere with zero prep. She knows how to make your wedding invites stand out amongst the saturation of curvy writing out there and is the quickest person to communicate with. Her generosity with revisions is any bride's dream, and her craftsmanship is actually perfect, from chalkboards to Snapchat filters.
Misti's sister-in-law Briana shares that eagle eye focus, except she works her magic behind the camera. Her portfolio has a wide range, from families to boudoir to maternity shoots. She knows how to make you look even better than you do without altering the way you look! She delivers that crisp yet dreamy look in her photos, and I don't think you can go wrong with hiring this dynamic duo for your wedding/event needs. <<   echolsphotographyanddesign.com   >>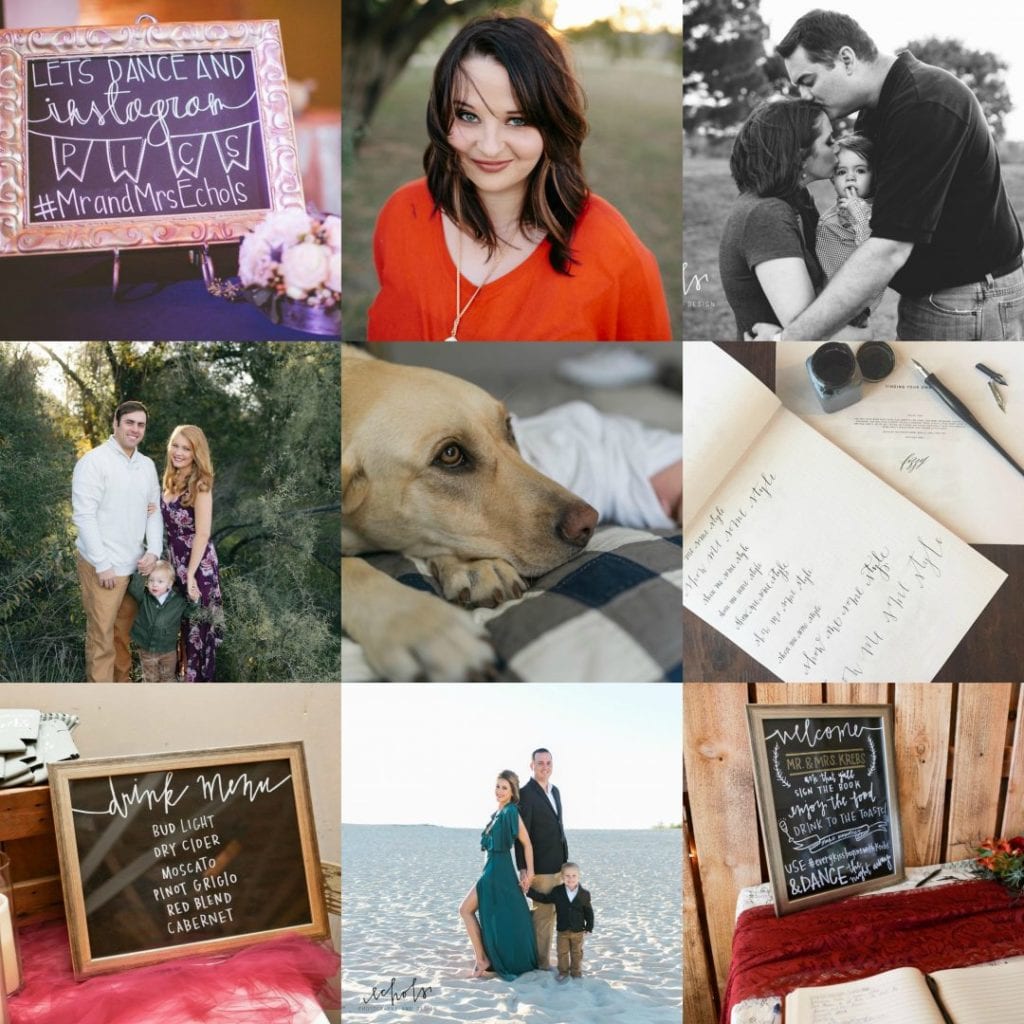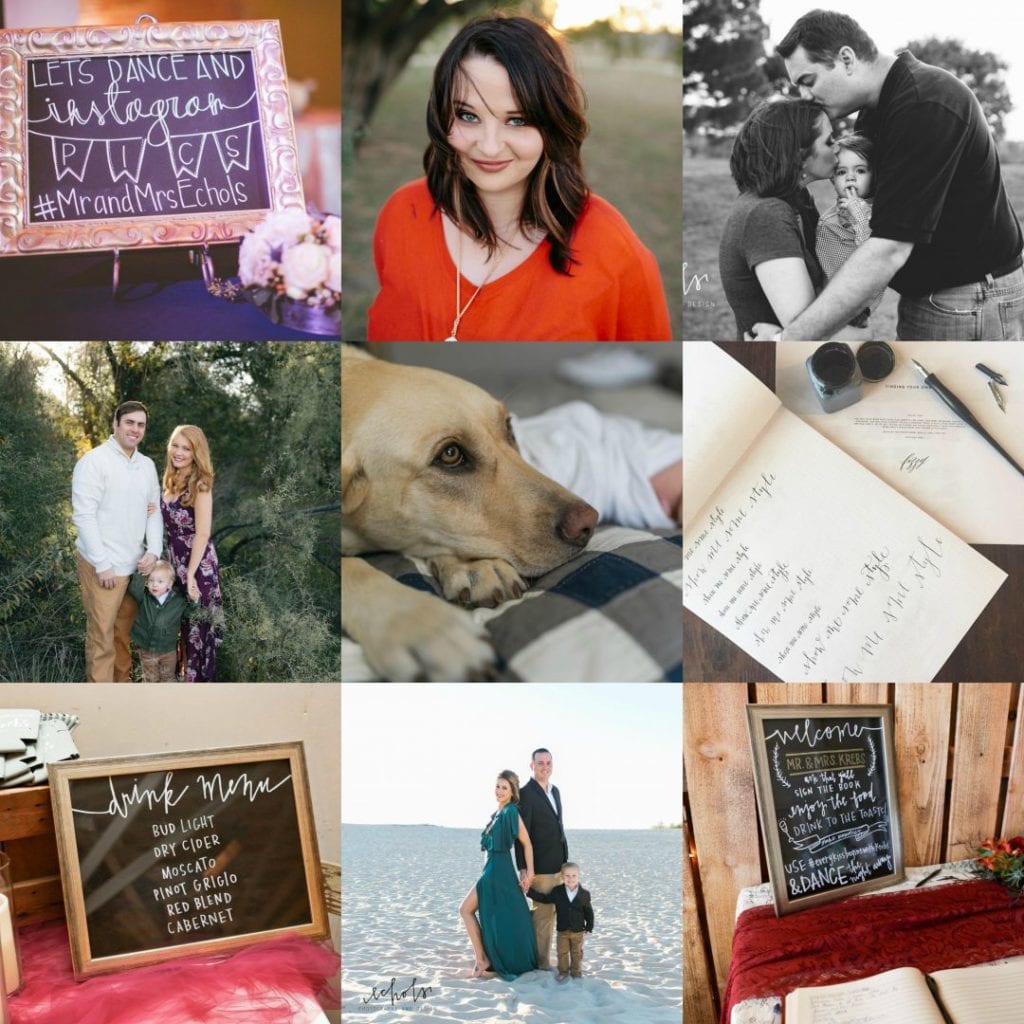 s h e l b y   n i c k e l   p h o t o g r a p h y 
I was a film major in college, so I was behind the camera a lot. One of the things they told us all the time is that not everyone has "the eye" when it comes to capturing the realness of a moment. This lady of Shelby Nickel Photography definitely has the eye. She doesn't sway to trends, and she's not afraid to be adventurous.
You recognize yourself completely, yet the clarity and focus with which she shoots is what really wins her clients over every time. Besides the fact that she is incredibly personable to work with, she knows how to handle a hectic schedule, and that is another way she sets herself apart in such a saturated industry. She's also a storyteller. Her company blog mixes music + photography + storytelling to give her clients a feeling of togetherness with her art. She's an artist, and if you've got an artsy soul, you've found your soulmate photographer.
<<   shelbynickel.com   >>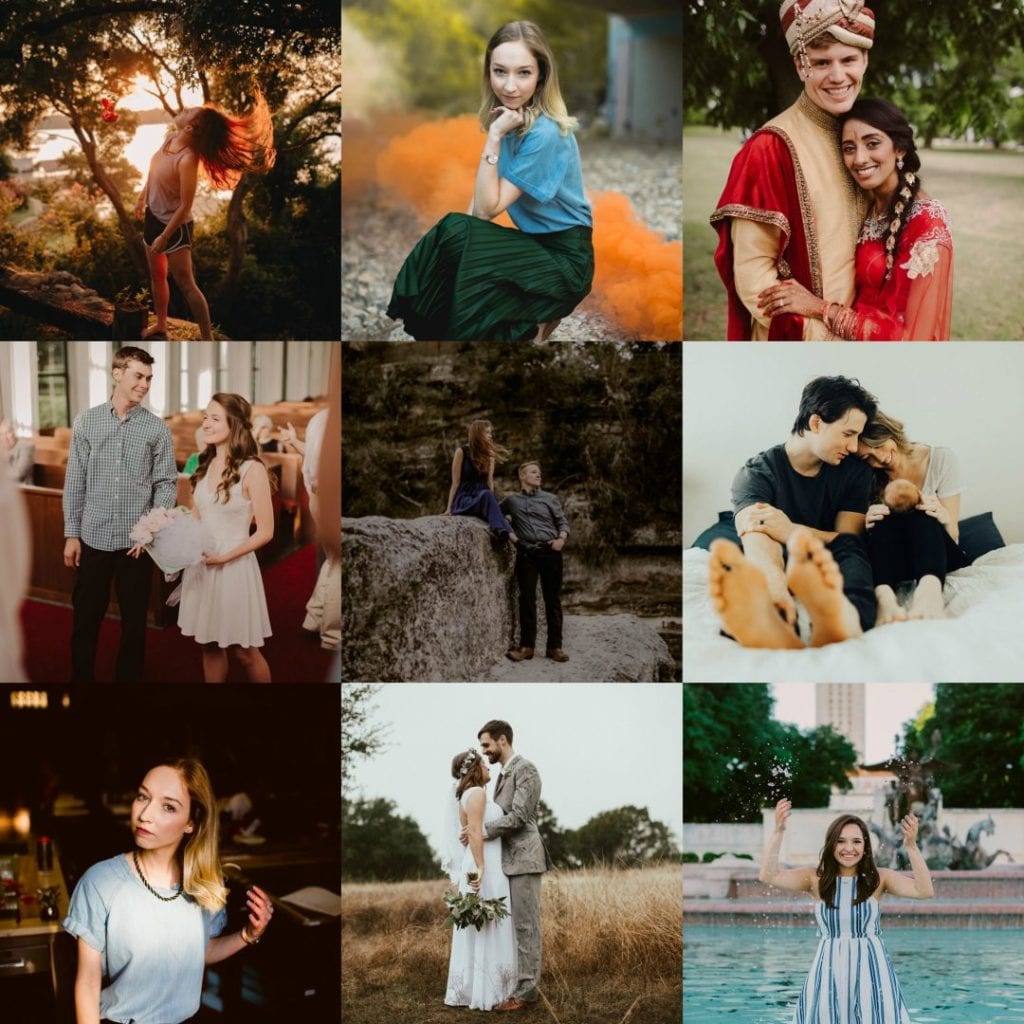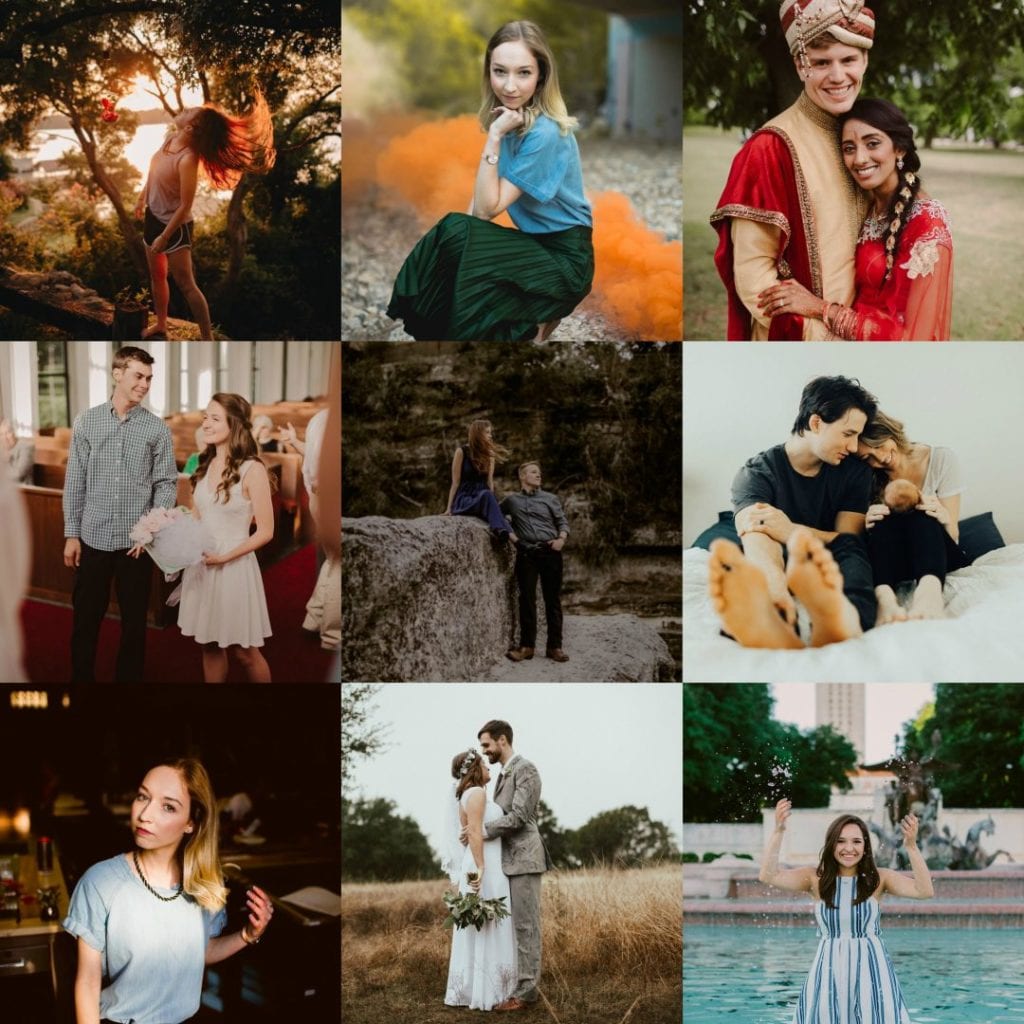 m o u n t a i n   l a u r e l   f l o r a l
Who is tired of the influx of pastels and succulents? ME. YOU. EVERYBODY. Ready for something new? New style and new vibes go hand in hand with designer Laura from Mountain Laurel Floral. She is a local Austin florist who uses only locally sourced items for anything from lovely corporate arrangements to dreamy wedding bouquets. Her specialty is using "forged" Texan items combined with well-known flowers to create unique designs.
Every time I scroll through my Instagram feed, I stop on her photos because these arrangements are gorgeous, and you can tell a lot of effort and time went into styling them. I love the eclectic colors she uses and how noteworthy the arrangements are. She also offers floral consulting to people who want to DIY their events, so definitely contact her for that. To check out more, go to her website or Instagram and support local business, y'all! <<   mountainlaurelfloral.com   >>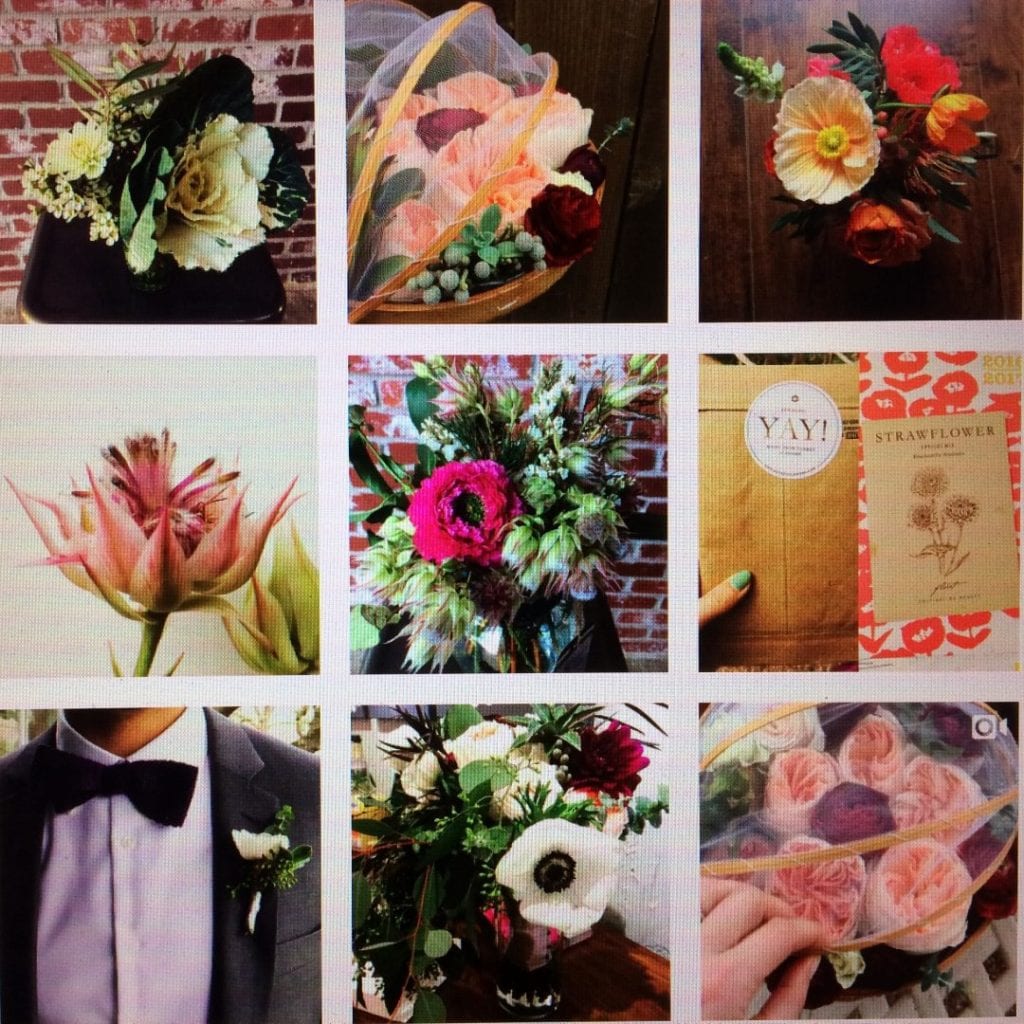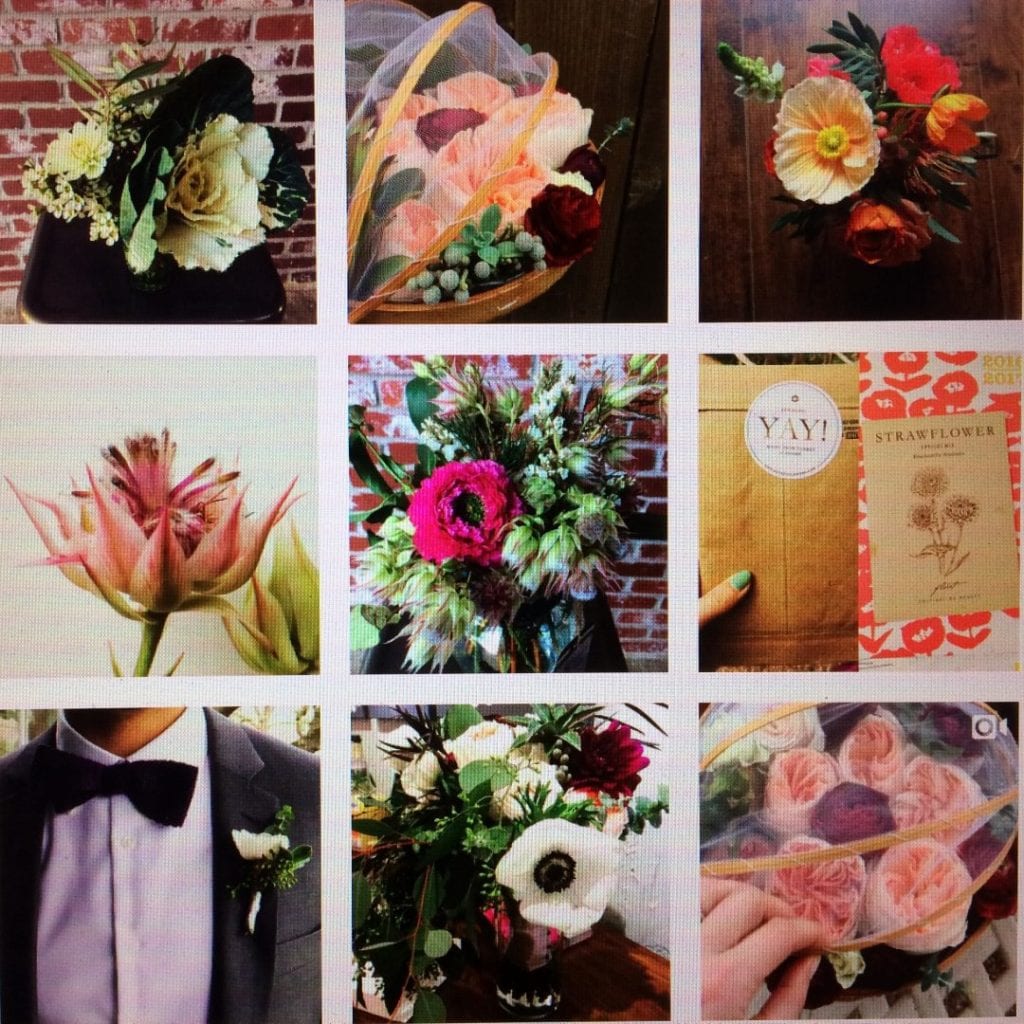 Aren't these ladies ah-mah-zing?
Also, should we make #femfly a thing?
Cheers,