One benefit of having babies a year apart is clearly seeing what items we use & what we haven't touched so we know exactly what we need this second round. Hubs & I registered effectively the first time, so besides diapers, wipes, a car seat, and a few onesies, we need nothing else for baby two! Sooo of course I thought I'd share my Top 25 Baby Registry Must-Haves with you. Read the post with the link in my bio or thehonestShruth.com! You can also shop my 70 item registry here!*
There are thousands of baby registry items out there with tens of thousands of reviews, but these are the absolute top 25 items that hubby and I agree on are wins for new parents.
TRAVEL REGISTRY ITEMS
Baby Bjorn Travel Crib – This portable travel crib is fantastic. If we are in the park, in a hotel room, or want her to be in one place when we are at home (like if I want to take a shower), this travel crib assembles in seconds and is so comfy for her.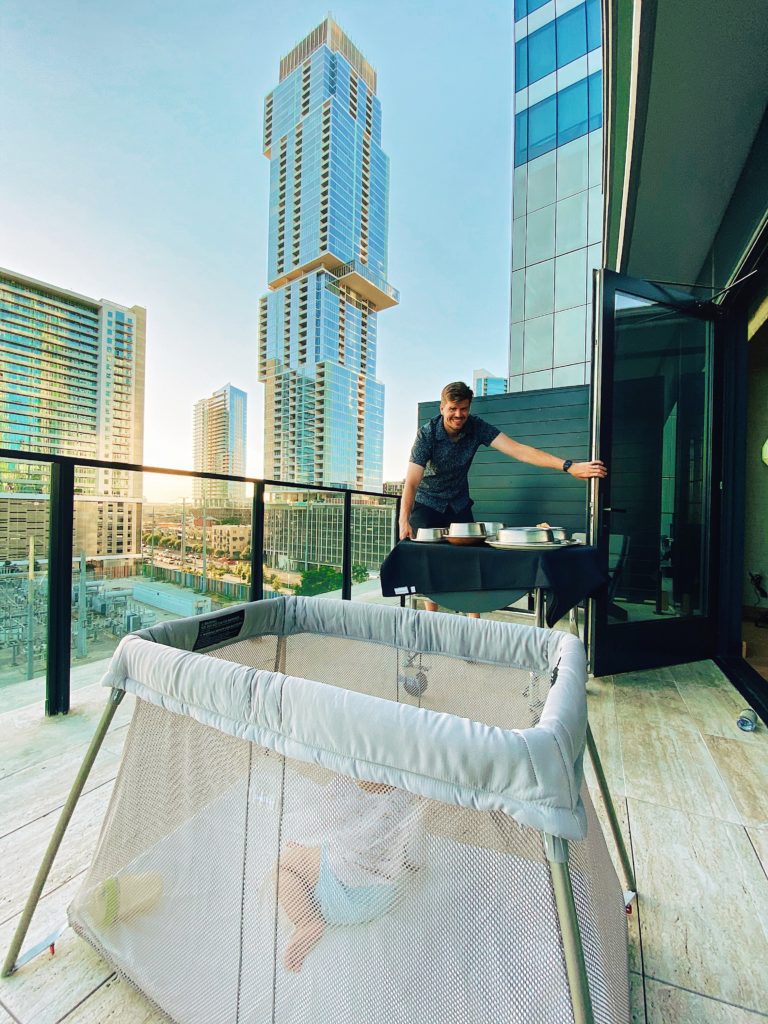 UPPAbaby Gear
UPPAbaby Vista Stroller – I cannot speak highly enough about this stroller. It is so easy to assemble, disassemble, transport, and use. Plus, there are so many creative and cool attachments you can buy to accompany your growing family. We added these cupholders too!
UPPAbaby MESA Car Seat – This car seat worked so well for us. The installation is easy and the car seat simply snaps in to place with the stroller!
UPPAbaby RumbleSeat – This is designed for toddlers, but we started using it pretty early with my girl. She loves to swing her legs around and see more when we go on walks, thanks to this seat! 
UPPAbaby Diaper Bag – The only diaper bag both my husband and I agreed on. It's minimalist, fits everything you need, and snaps easily onto the stroller.
I have a way more detailed travel with a baby list that you can check out here! I didn't include all of those products on our baby registry list but they are also in this blog post.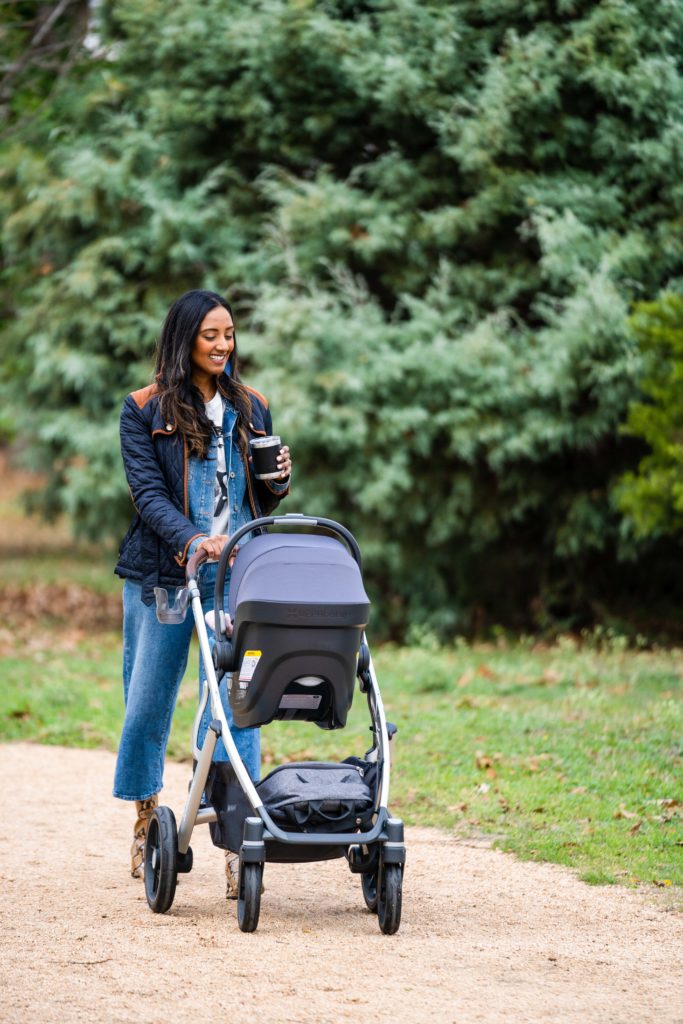 FEEDING REGISTRY ITEMS
Haakaa Manual Breast Pump – I filled up several bags of milk with this and always had it on one breast when feeding on the other. That way, I caught all the letdown, and sometimes it was even up to 3 ounces of milk. After two feeding sessions, I had another bag ready for the freezer! A frozen milk supply is great because if you like going out and about, you do not have to worry about feeding in public. I know lots of women are okay with that and power to them for sure, but I didn't feel comfortable and didn't want to make sure I was wearing the right type of outfit. This pump and all the milk allowed me to be more independent by leaving her with my hubby or my mom while I worked or ran errands.
Kiinde Milk Bags – I loved these milk bags because they had a twist cap instead of Ziploc, and I found the twist cap WAY easier. I just labeled on the lid the date I pumped that milk and then kept it in the freezer. I warmed up the milk by keeping it in a container of warm water before I put it into a bottle for baby girl.
OXO Tot Roll UP Bibs – A bib that catches the stray food – genius. The Velcro snaps on quickly, and the rubber makes washing food off of it easy-peasy lemon-squeezy.
Comotomo Bottles + BEABA Spoons – These bottles are so highly rated for a reason. They are easy enough for babies to hold up on their own when they get arm strength and are easy to clean. They are shaped to feel like a breast too. We use BEABA spoons because they are easy to clean.
Instant Pot – Okay, you might be wondering why I have this, and it's because the Instant Pot has a sanitize setting! We throw all her bottles, pacifiers, and spoons into this every evening and set them out to dry overnight. This has been great for us because I froze my breast milk in bags in the freezer if I ever needed to leave the house, and we are using formula now.
Serenity Kids Baby Food + Formula – When we don't meal prep, the food we've been using is Serenity Kids. For the most part, she loves it. Happy Baby Formula works great for her too! I switched to formula after she was six months old and haven't had any problems!
Stokke High Chair – This chair is a little pricey, but it quickly changes from a baby high chair to a toddler high chair to a regular chair! We love when products grow with the kiddo.
CLOTHING & ACCESSORIES
Socks and Gloves – Gloves are essential for keeping your baby from scratching their face! Socks are great at keeping their little toes warm even if they are in a short onesie.
Simple onesies – Those first several months, these are all you need. Honestly, she's almost a year now, and I still use these basics most days. They are easy to clean, and you don't get attached if there's a blowout. We keep a few cute outfits for playdates and outings, but she lives in these short sleeve and long sleeve onesies for the most part.
BIBS Pacifiers – Okay, so we used pacifiers a month after our baby girl arrived. She immediately took to these! I don't know how but the way this is designed is if she drops it, it mostly falls on the side that doesn't go into her mouth. 
Solly Baby Carrier – This baby carrier is soooooo buttery soft, oh my goodness! I used a carrier a few times with my first kiddo but will use it a ton with my second to have free hands when running around with two little goofballs! This stripe design is the second favorite of mine!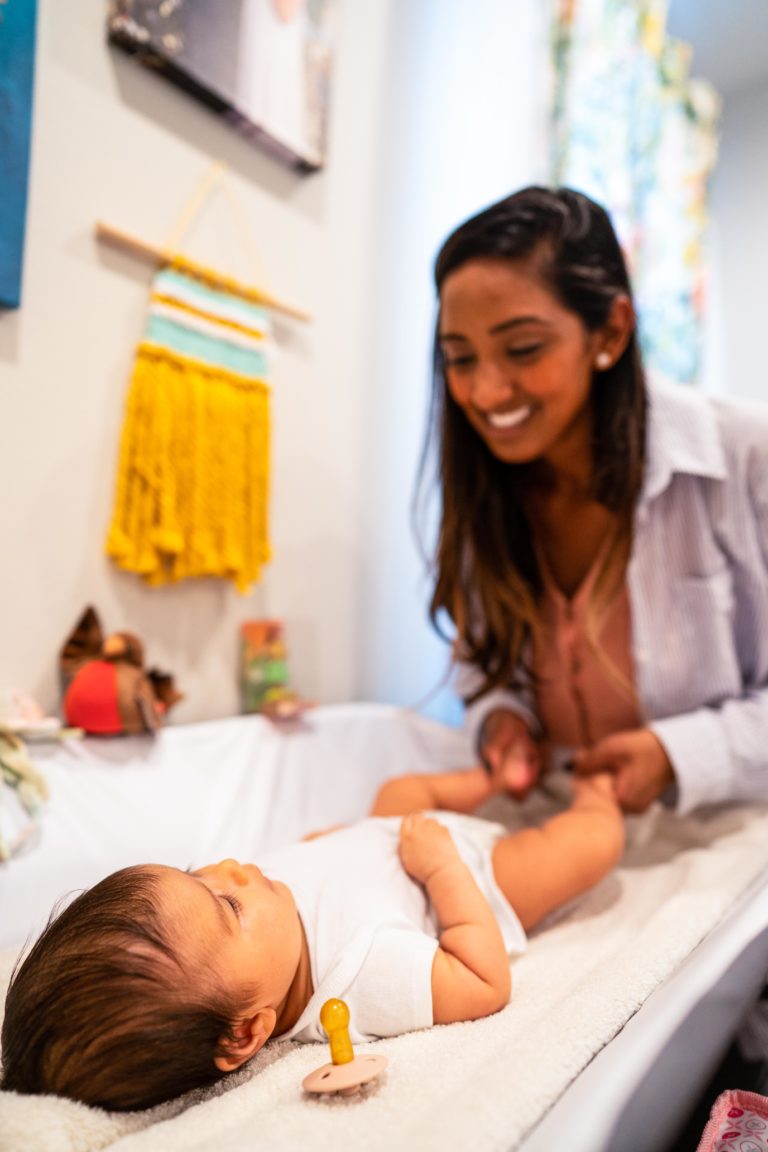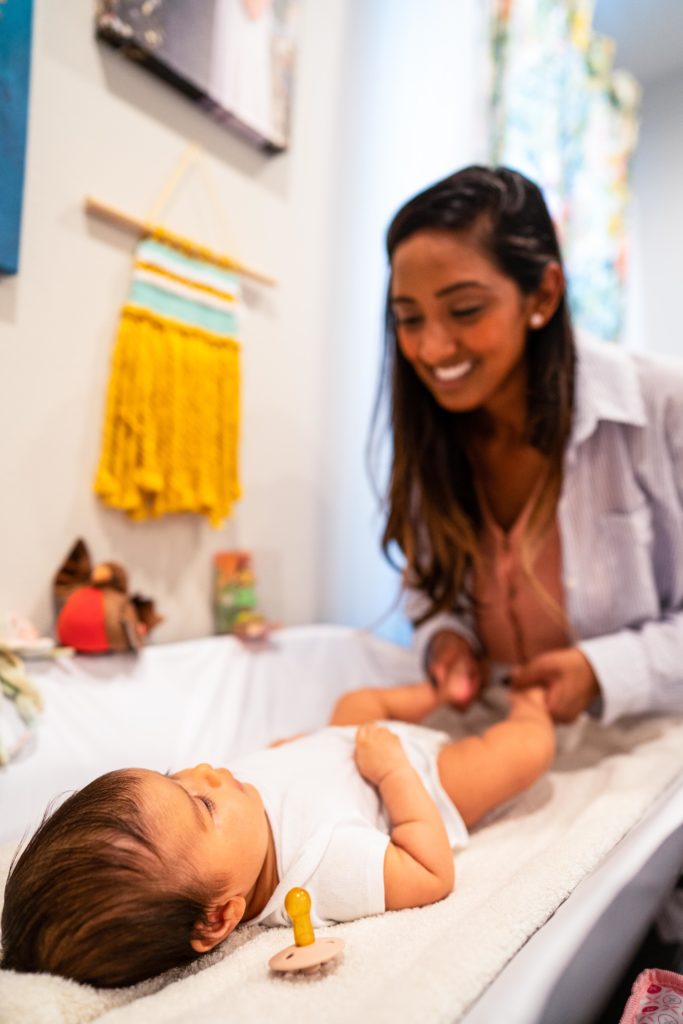 BABY SLEEP REGISTRY ITEMS
Sound Machine – This portable sound machine is what we use every night for baby girl. We've taken it to hotels, my parent's house, and it is easy to transport. There are several sounds to choose from too.
SNOO + SNOO Swaddles – This is why we slept through the night, starting at just a few weeks. Seriously. To all the people who said, "Are you sleeping?" I'm sorry if you hated me when I said, "Yes, very well." We had her sleeping in this for six months! The SNOO also has a weaning setting. It took less than a week for her to adjust to her crib. PTL for the SNOO!!!
Mini Fridge – I kept this mini fridge next to me so that whenever I pumped, I didn't have to go trek to the fridge! Instead, I kept the milk safe in the refrigerator near me and got back into bed!
BATHROOM & POTTY REGISTRY ITEMS
Diapers, Wipes, Ubbi Diaper Pail, Diaper Trash Bags– We keep this diaper trash can in our bedroom when they're still small enough to sleep in our room. I move it to the nursery when they move to the nursery too. The diapers we use are Pampers!
Diaper Caddy & Changing Pad – We keep this diaper caddy and changing pad on our dining table's end. It's been there for ten months, and we use it several times a day. We bought this fancy diaper changing table for the nursery, and let me tell you; we barely use it. She is downstairs with us most of the time, so it makes sense to keep her diaper changing items here with us. The diaper caddy contains diapers, wipes, a few extra onesies in case of blowouts, baby powder, and baby chapstick.
Baby Bathtub, Shampoo, Body Wash, & Toys – Our girl loves this tub. We used this from her very first bath and still do! The holes in the back make sure that it air dries completely, and the design supports her whether she's laying back or sitting. We pair her bath time with this shampoo and body wash, and then this lotion as well. We also bought her a pack of these toys that she loves to play with still!
Diaper Rash Cream – When baby girl started crawling more is when she started getting more rashes. She hasn't had a rash yet that this cream hasn't taken away!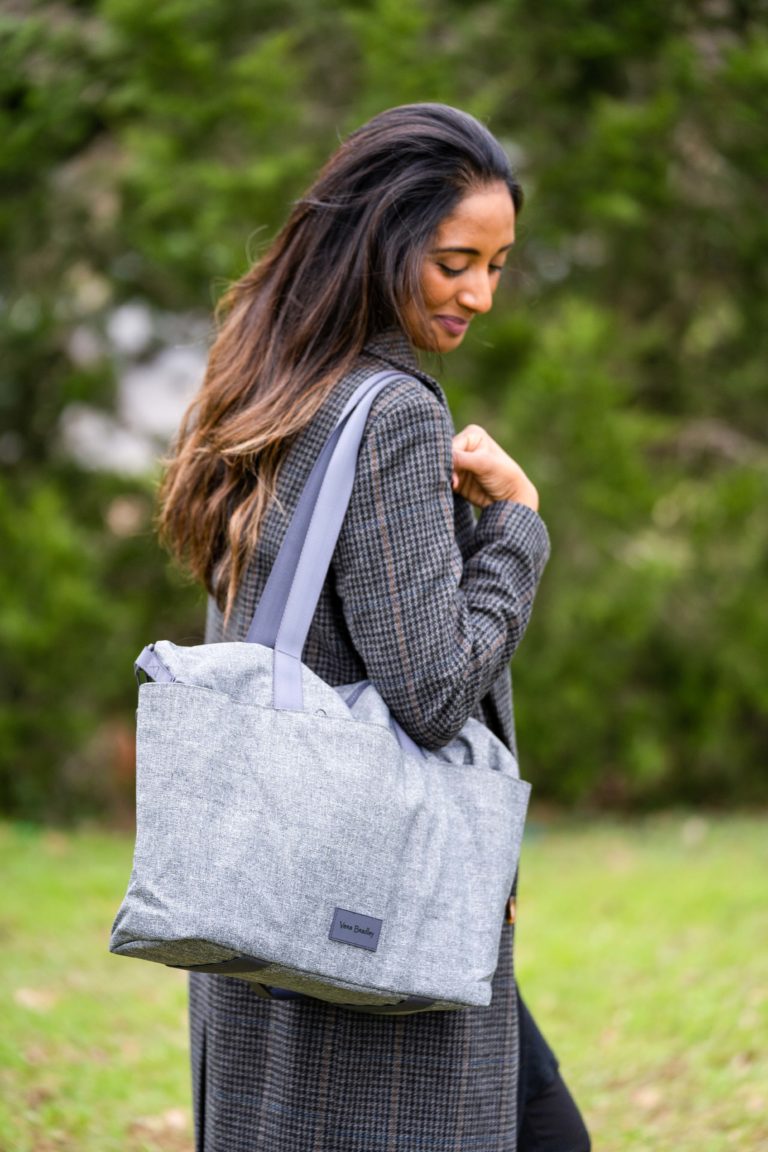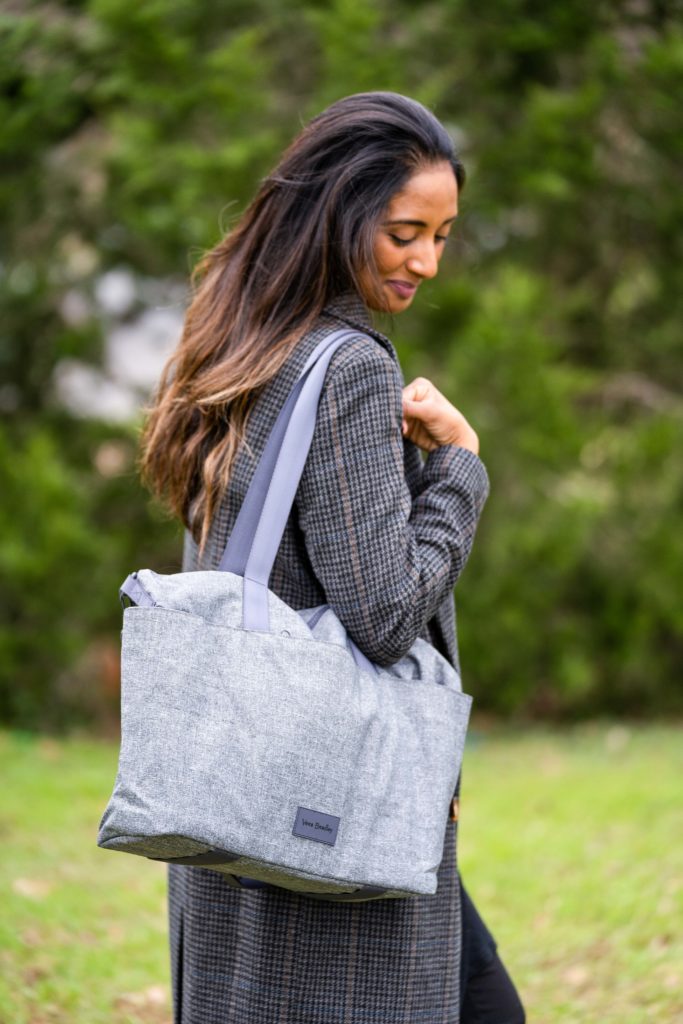 FOR MOM (Yes, you can add these on the baby registry)
Nipple Pads & Lanolin Cream – I'll be honest, I didn't bother wearing a bra during the first six months of mom life. Instead, I opted for nipple pads to keep from leaking on my clothes. If I ever had chaffed nipples, this cream worked great. You can also use reusable pads if you prefer!
Comfy Underwear – When you've had a lot going on down there, the last thing you need is a wedgie LOL. I bought this underwear, and they helped keep things together with a pad or liner!
Sunflower Lecithin – If you're worried about mastitis, a jar of these will keep your nerves away. They help those pesky balls of milk in your breast soften and liquify. Check with your health care provider first!
Belly Band – Now this may seem odd to some, but I enjoyed having something keep my loose belly together those first few months. And to be honest, I liked wearing some of my regular clothes!
BABY TOYS & BOOKS
Baby Bjorn Bouncer – Getting the right bouncer entertains the baby and even lets mom and dad drink their coffee in peace. For the first eight months of her life, she used this thing every single day. I like to attribute her quick crawling and (almost) walking to this, to be honest, haha!
Dream Big Little One – Diversity begins at home. Anti-blackness starts at home. This book is a fantastic read filled with incredible, trailblazing Black women. Dream Big Little One is a great gift too!
Good Night India – People often ask me for a book that celebrates Indian culture, and I can't think of a better one than Goodnight India. The Goodnight series is super popular, and this book is one with beautiful scenery and a simple enough storyline.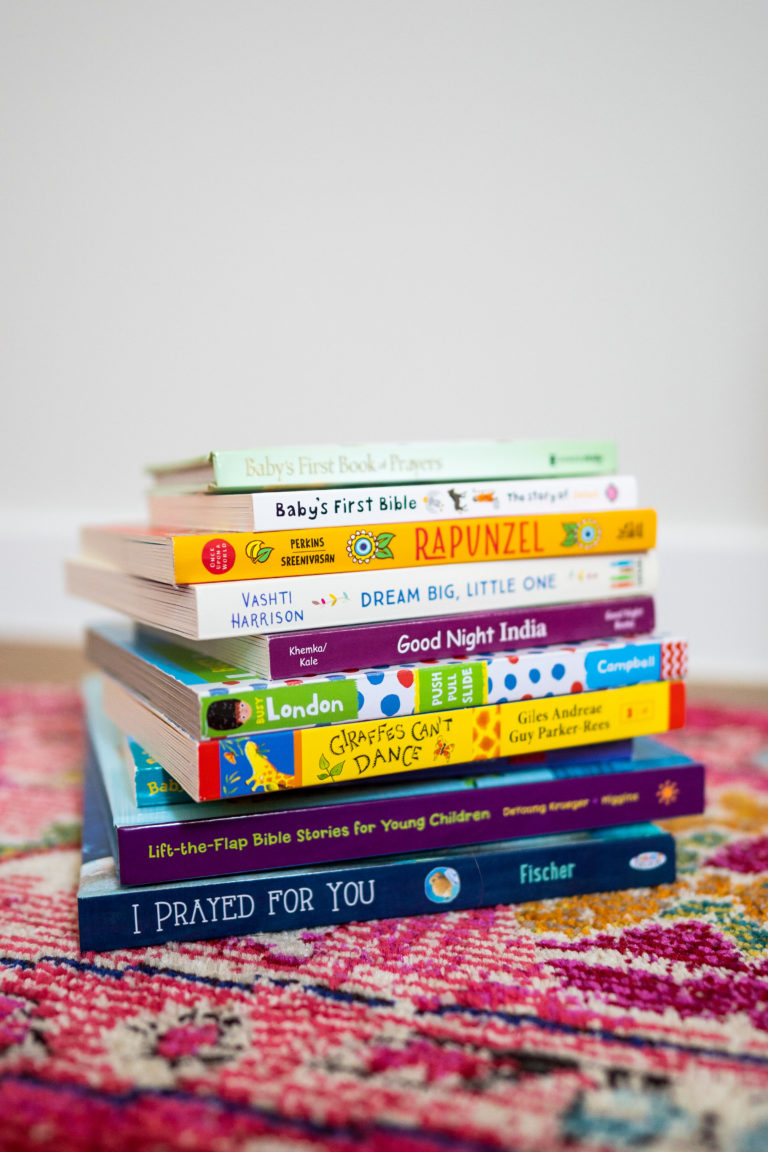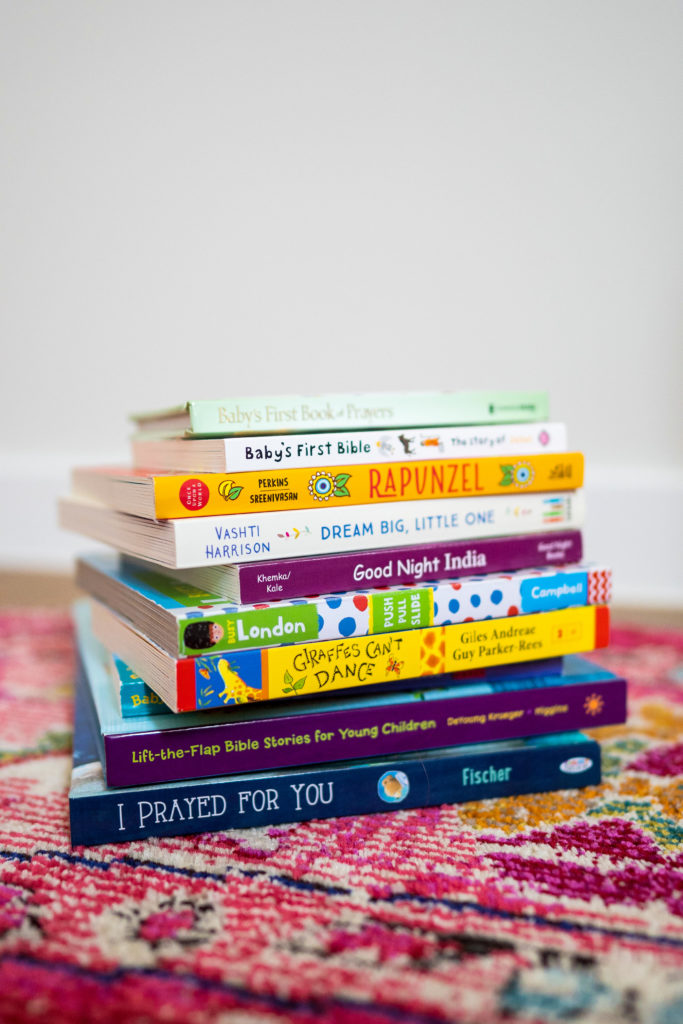 I hope my Top 25 Baby Registry Items helps you and your growing family out! You can see my complete list here (has about 70 items in it). What are some items from your baby registry you recommend for new parents?
Cheers,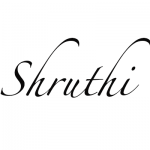 *As an Amazon Associate, I receive a small commission if you shop my links!