Date nights are my favorite night of the week. If you read my blogpost concerning the necessity of date nights, you know how important they are to me. Basically, through the busyness of life, this is one way that we continue to build a romantic relationship and friendship every week. Below is a list of ideas that we have used or are planning on, and I wanted to share this list with you guys in case you needed some more date night ideas. I've separated the ideas into three different categories based on cost.
F R U G A L   &   F U N  
– $
Board games and your favorite comfort food. My husband and I love playing Connect Four while enjoying tikka masala and garlic naan to go! We might even add in a masala chai to spice things up a bit. 😀
Rent a movie and get takeout of a cuisine neither of you have ever had before—or make fondue.
Save that Netflix binge for tonight while you enjoy the food you both made together in the kitchen.
Head to the local dog shelter and play with the puppies.
Rent two rackets and go play a few sets of tennis.
Grab your frisbee, a packed picnic, and head to the park.
Feeling artsy? Print out that DIY that's been on your Pinterest board for ages and get to working! Many hands make light work.
You can never go wrong with at-home karaoke. Even more fun if it's a double date.
Go on a full-day hike. Don't forget the flag for the top.
Find a rooftop, play country music, and just dance.
If you love architecture/design, then check out the most interesting buildings in your city or an open house! It's always fun to dream together.
Grab a cup of coffee at your favorite coffee shop and just soak in the good conversation. There is nothing like quality time.
Go to Costco. It's strangely AWESOME to look at everything and eat all the free samples.
S P L U R G E   A   L I T T L E   
– $$
Dinner & a movie—but not just any dinner and any movie. Go to the newest restaurant in your city and the newest movie out. You'll be so ahead of the curve that you'll actually have to form your own opinions without looking at reviews! *gasp*
Go to a concert! You'd probably have to book tickets in advance, but why not get online today and see if there are any upcoming concerts you would be interested in?
Go rock climbing. First one to the top has to buy the post-climb ice cream/smoothies.
Book tickets for the outdoor cinema. Bonus points if you bring a bean bag chair.
Take a cooking class for your favorite cuisine.
Spend the day walking around your city and stopping in the little stores, coffee shops, and restaurants as you walk. You'll finish your day with all of your steps, a few gifts, and full stomachs.
Head to a theme park and ride all the roller coasters. This is the ideal date for the kids in all of us.
Head to the local farmers market and enjoy all the goodies, from homemade oatmeal cream pies to gluten-free mac & cheese.
Go wine tasting. This is one of my favorite things to do with my husband because we act as pretentious as possible, and once we have a bit more wine we just become hilarious.
Create an at-home spa. Buy a really good face pack for the two of you, give each other foot massages and back massages, and indulge in some hot tea and conversation.
T R E A T   Y O ' S E L F  
– $$$
Find the best deal of the day and stay at a hotel in the city with your spouse/significant other.
One of my favorite extravagant dates was a full day at the spa and then dinner after. We were glowing and so incredibly relaxed.
Look up the cheapest flights for that weekend using Google flights—then book something!
Go on a dinner cruise if that's offered in your city.
Have a rooftop dinner downtown.
Try a crazy experience like riding a hot air balloon or going skydiving.
Hire a top chef and have them cook at your place for just the two of you.
My favorite city on earth is Paris. If you could make it to Paris and get a dinner reservation for two at the top of the Eiffel Tower—pure magic.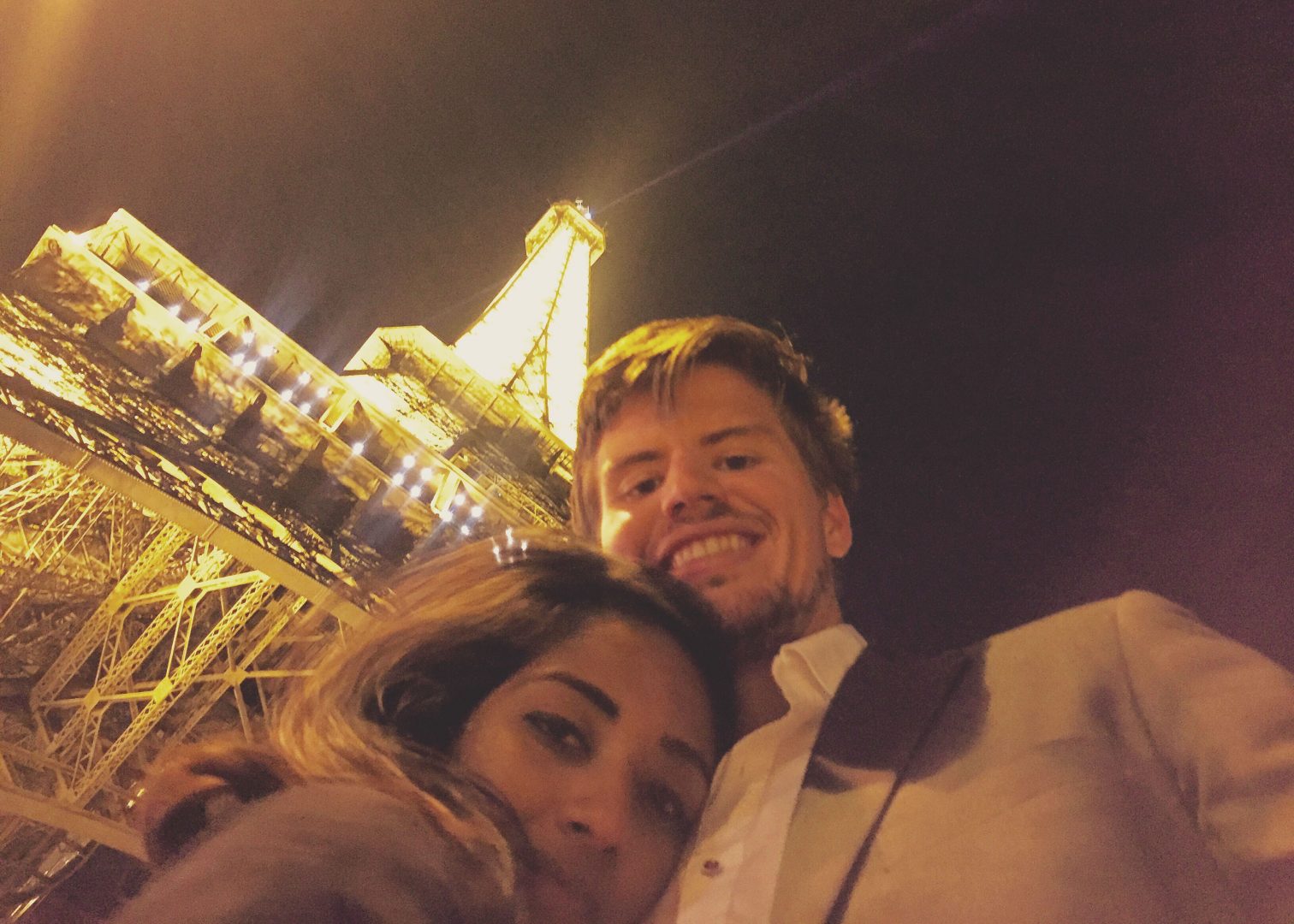 I will keep adding to it as we continue to date in our marriage. But I would love to know what dates have been most memorable for you. Comment below about the dates that have really stayed with you that you think other people should try!
*Title photo taken by the incredible and amazing Lindsey Mueller.
Cheers,