Last week, hubby and I checked out Vixen's Wedding in Austin, TX for date night! We love trying new restaurants for date night, and this one was on my list. I went there a few days before for happy hour with some girlfriends (fantastic), so I couldn't wait for dinner! Fusion restaurants are special to me. I believe food is the most understood, universal language, so combining bold and differing flavors creates bridges nothing else can.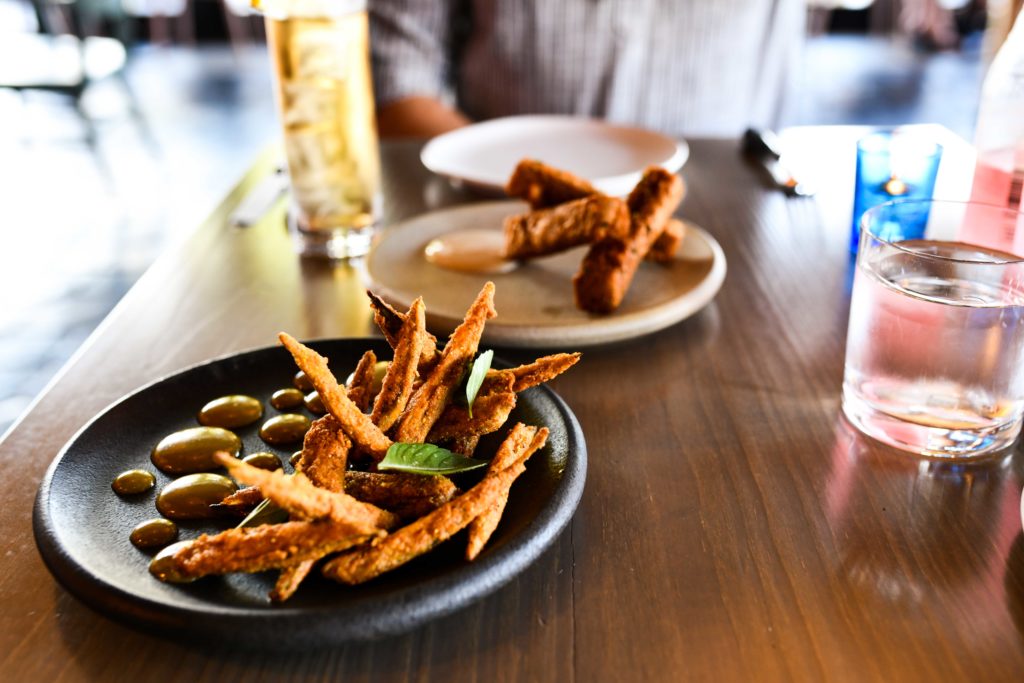 Vixen's Wedding is Goan inspired food in the heart of Texas, so this desi girl couldn't wait to try it out. Fun fact: If you aren't familiar with Goa, it is a state in India that was initially settled by the Portuguese!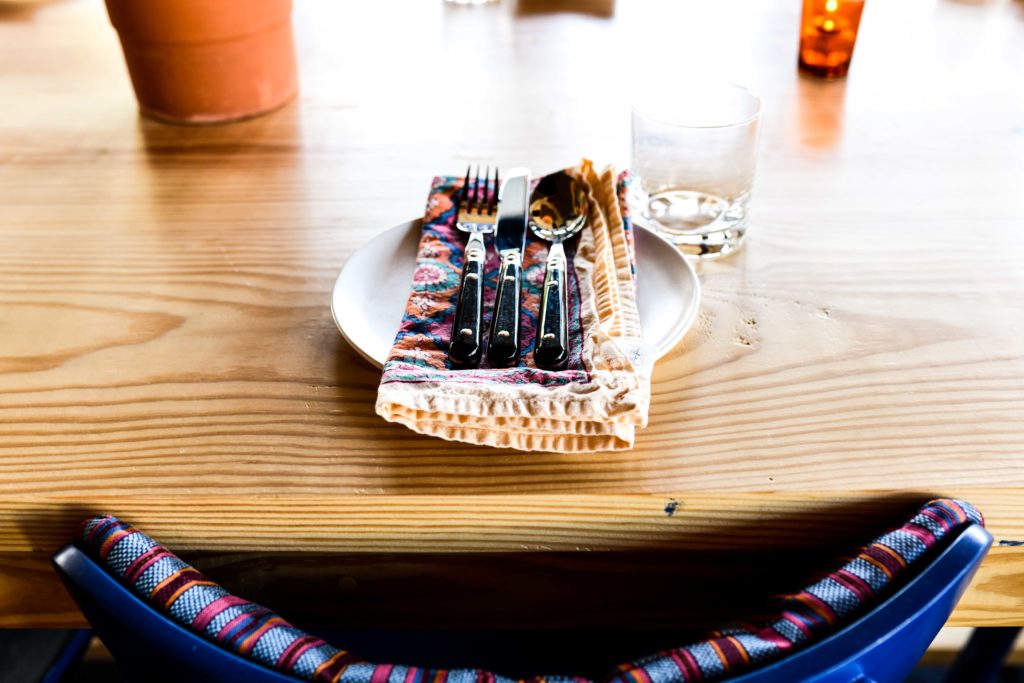 SNAPSHOT
What: Flavorful eats inspired by the food of Goa, India, Portugal, and Texas
Where: 1813 A E 6th St, Austin, TX 78702
When: Open seven days a week from 5pm-10pm
How: You order off a menu, and then the food is brought to your table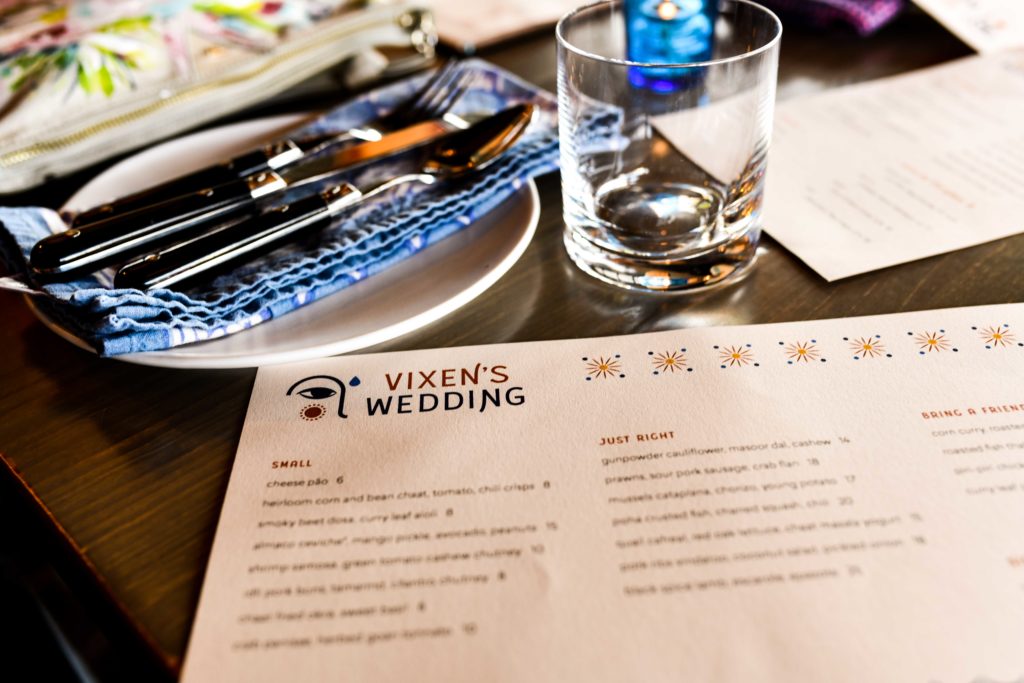 LOCATION
This new Austin restaurant is on the bottom floor of the new ARRIVE East Austin on East 6th. You can valet park or find pay to park on the street! There are many pay-to-park parking spots so I'd start with that.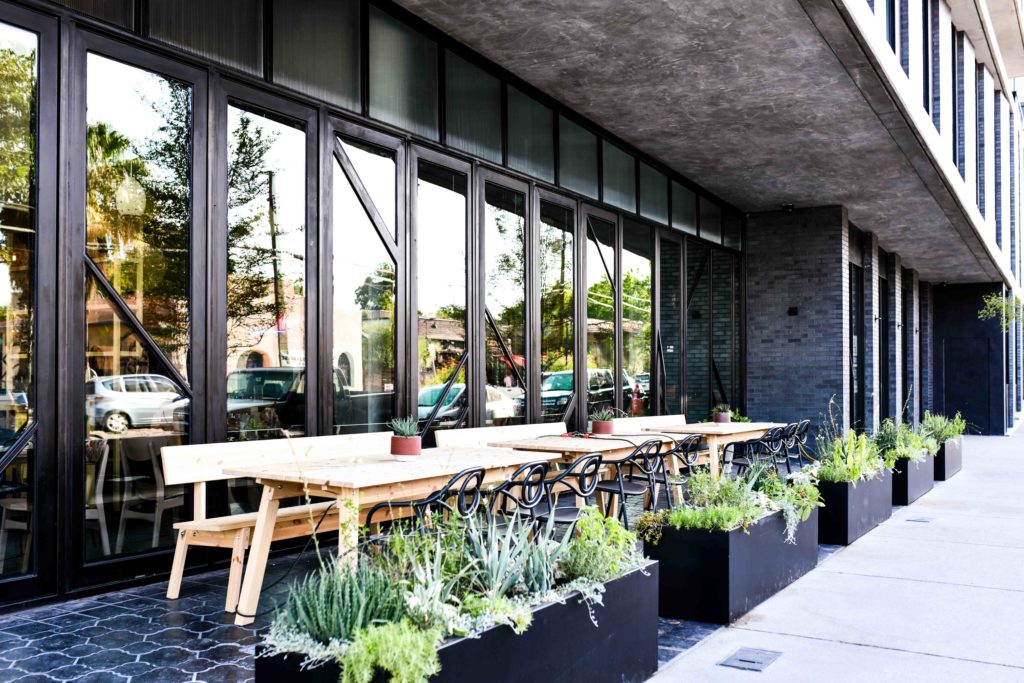 HAPPY HOUR
If you're planning to go out on East 6th or take an uber to downtown Austin, Vixen's Wedding is a great place to start your night. If you want to enjoy happy hour here, it only runs for an hour so make sure you get here on time! When we arrived, the bar was full, so I would still make a reservation for happy hour. Did I mention how lovely the bar is? It's a beaut.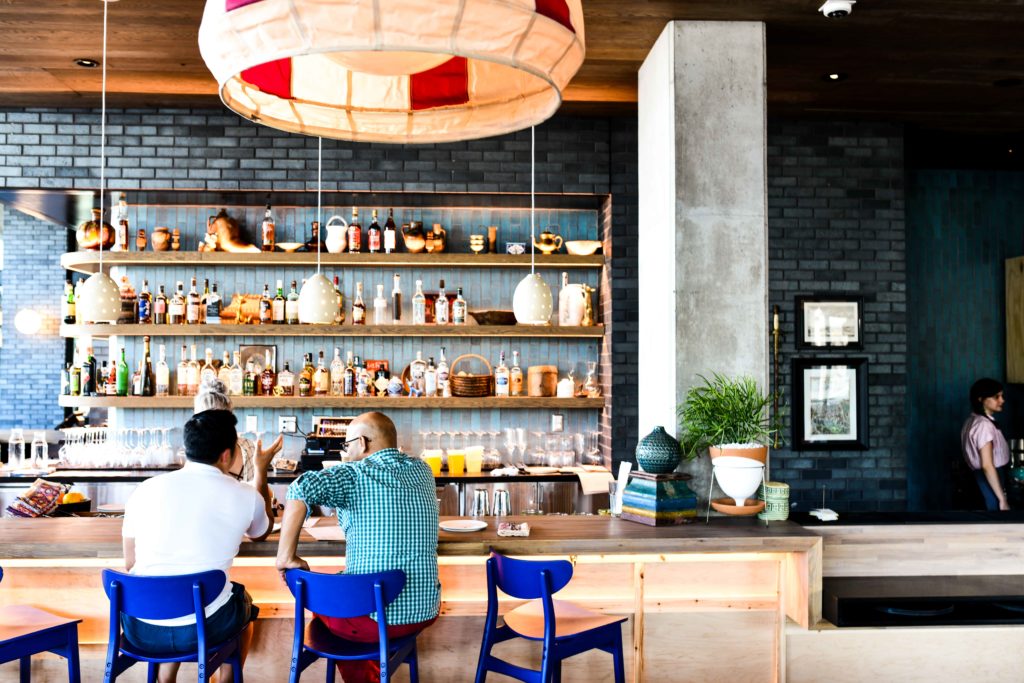 DECOR
Speaking of beauts, oooooh it's so pretty in here with the neutral palette and intentional splashes of color. There is an eclectic mixture of textiles, textures, and plants. Most of the decor is from Austin, and then some of the textiles are from Mexico or India. Because this space has the floor to ceiling glass windows, the light bounces off of everything! This space can thrive with darker tones like the floor and the bolder colors thanks to all that gorgeous natural light. You feel happy just sitting in there.
FOOD
The best way to explain this food is to quote my husband. He said, "Am I high or something? Why does this food taste so good?!" He wasn't high ladies and gents, but the food is just that good. So, what exactly did we order?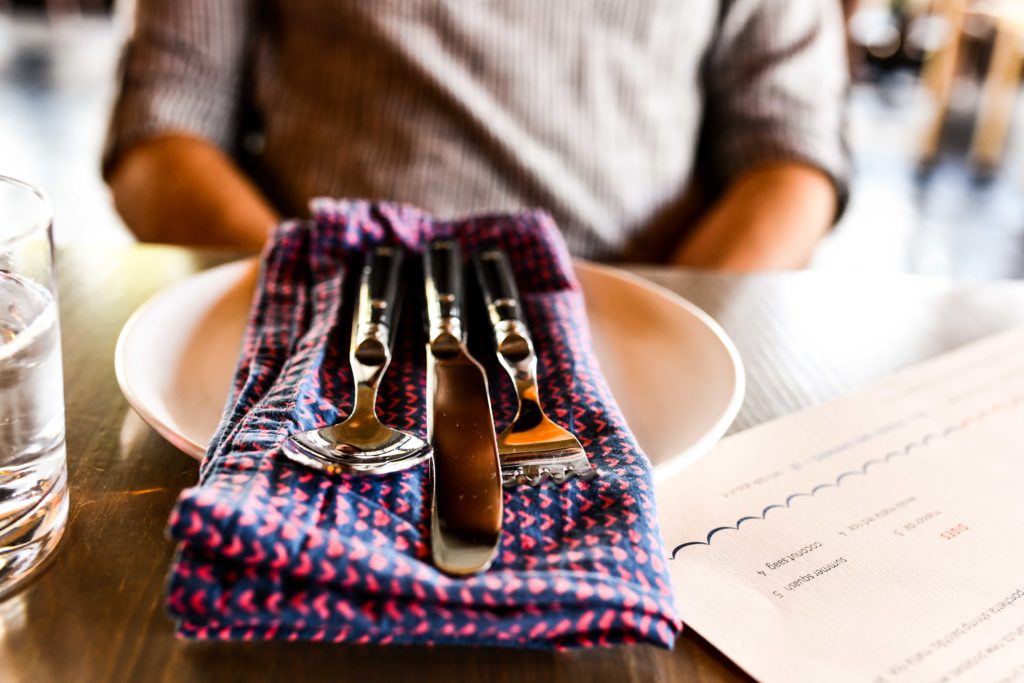 Small Plates
1.       Chaat Fried Okra – 8/10. The moment we saw this item on the menu, our eyes lit up. Our chaat fried okra standards were sky-high after a particular restaurant in London blew us out of the park, so we were eager to try this. We liked it, but we didn't love it. We craved more sauce on our plate and a stronger fry holding to the okra. Fun fact: Why is it called chaat and not just fried okra? Because chaat is a term describing savory snacks, typically served road-side in India.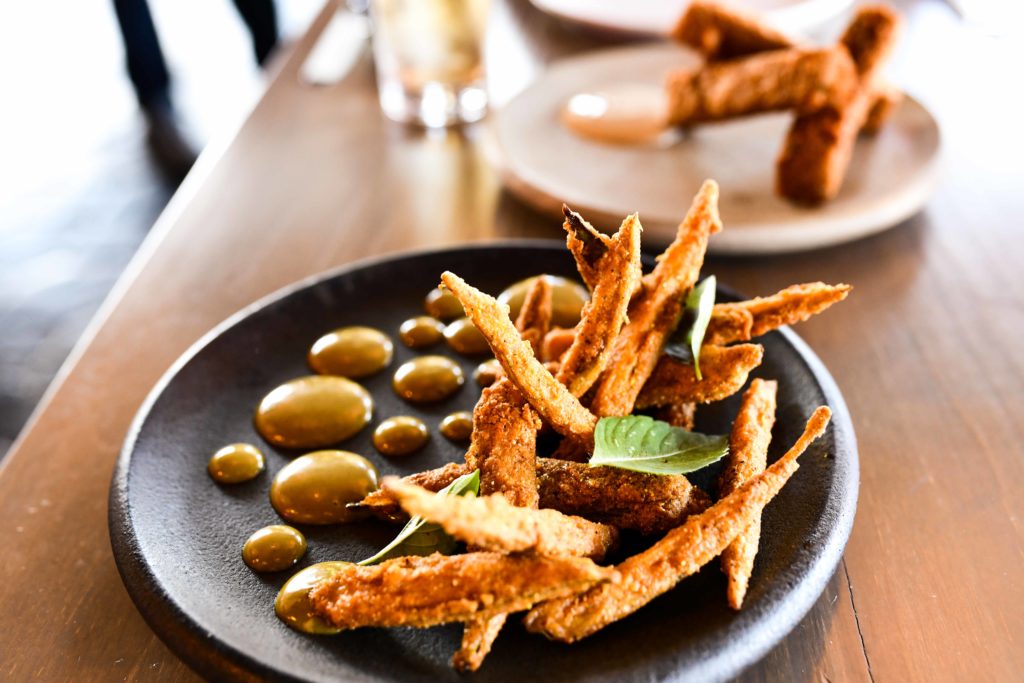 2.       Cheese Pao – 10/10. Also known as Brazilian cheese bread, pao is a popular appetizer in our home. You have to order this when you go into Vixen's Wedding. They are warm, fluffy, and filled with yummy, cheesy goodness. No sauce comes with it, but you can dip it into the sauce of the chaat fried okra if you are sauce people like we are.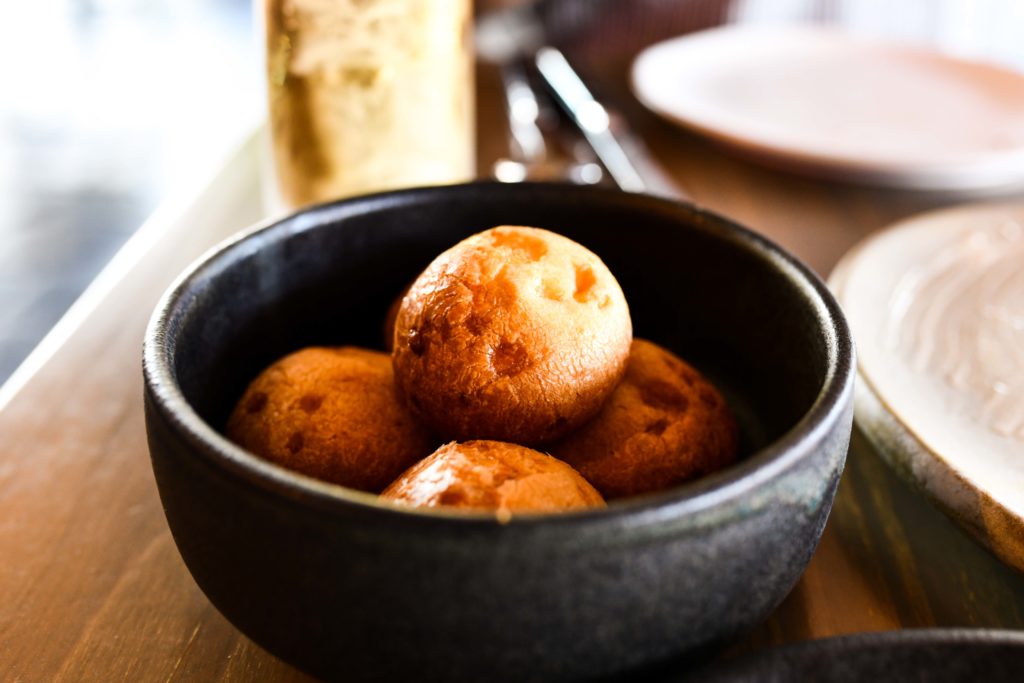 3.       Crab Panisse – 10/10. My husband could have ordered ten of these. He LOVED the crab so much. He loves the texture, flavor, temperature, and dipping sauce! It was so delicious, and the crab was perfect.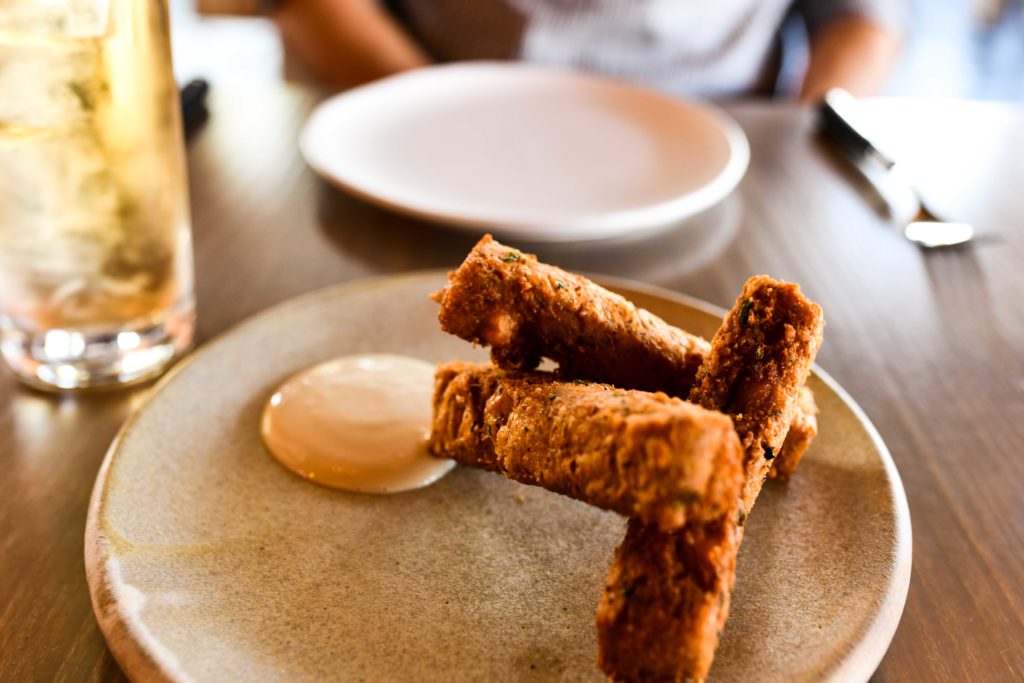 4.       Idli Pork Buns – 12/10. My mom makes idli all the time at home. I was so curious to see how the consistency of these compared to hers. I didn't try the pork part (vegetarian life), but the idli itself was airy and delicious, just the way idlis should be. My husband LOVED the pork and tamarind, cilantro chutney too.
5.       Almaco Ceviche – 12/10. Hubby has never had ceviche with an Indian twist on it, and he said it was incredible. He also said he's not sure why it's taken this many years in his life to have a twist on ceviche like this, but he's so happy that Vixen's Wedding is creative and courageous enough to go for it.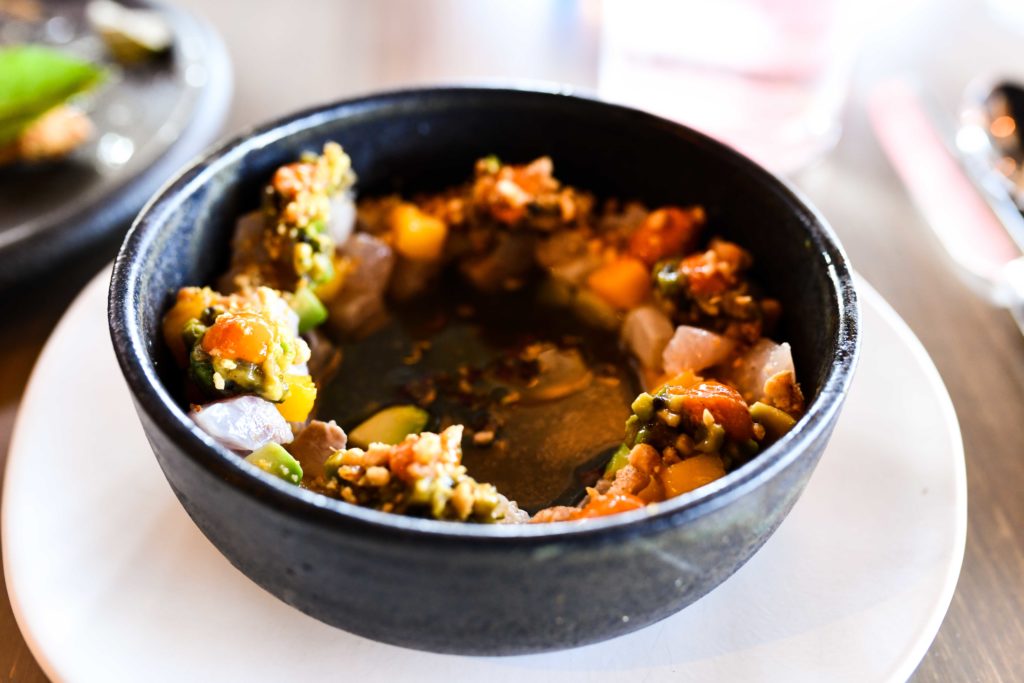 Just Right
6.       Gunpowder Cauliflower – 7/10. As a vegetarian, I've had several cauliflower dishes in my life. This one tasted great, but it wasn't something I'd jump up and down recommending. The masoor dal it comes with though is another story. That dal is bomb diggity yall.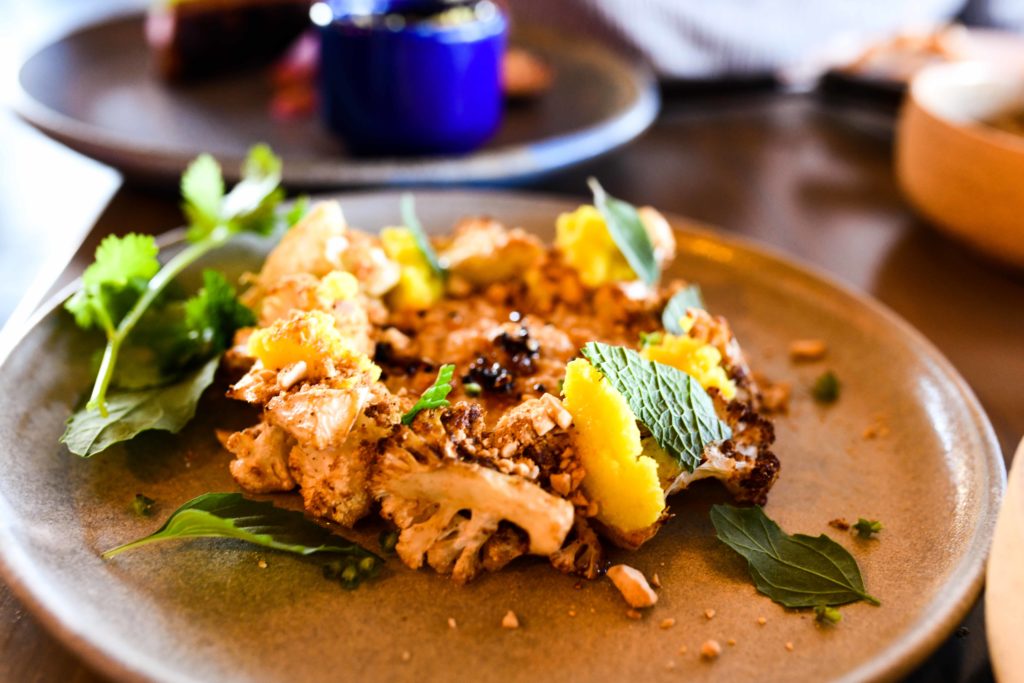 7.       Pork Ribs Vindaloo – 10/10. Hubs said he couldn't think of any ribs around town ribs he likes better. He said they are tender as if they had been low cooked but crispy as grilled. And the flavor was terrific! Fun fact: The word vindaloo is a garbled pronunciation of the popular Portuguese dish carne de vinha d'alhos (meat marinated in wine-vinegar and garlic), which made it to India in the 15th century with the Portuguese explorers.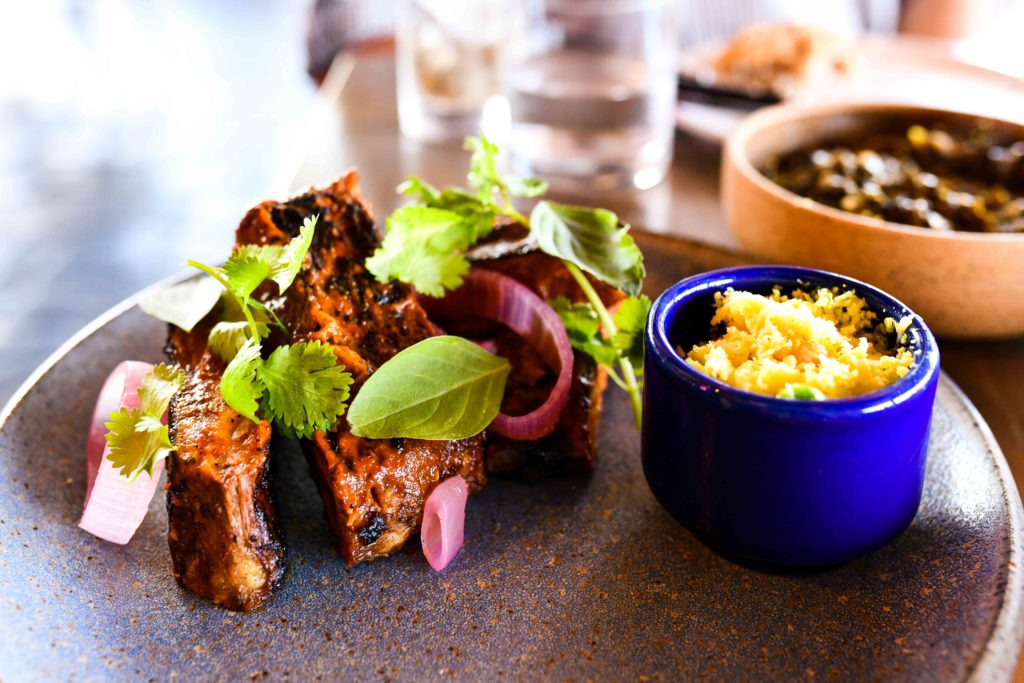 Sides
8.       Masoor Dal – 10/10. Get you some of this dal yall. We took some to-go too. It has the consistency of hummus rather than individual lentils, but all the flavor is there.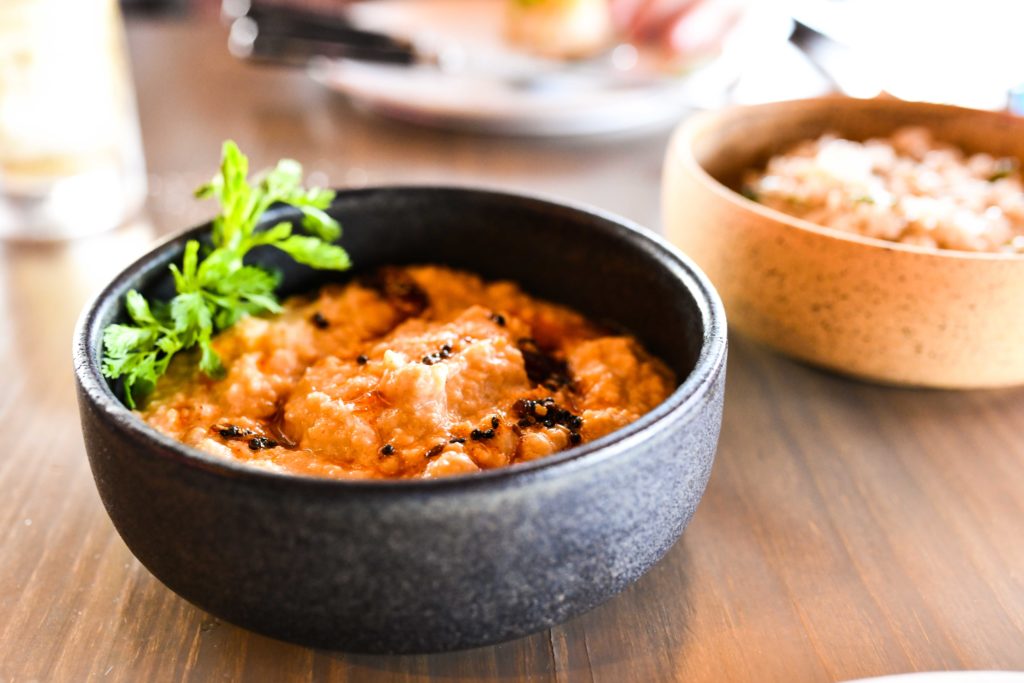 9.       Kerala Matta Red Rice – 10/10. I only want this rice from now on haha. It is rice that I could eat entirely on its own without any accompaniment. I know we will take our little one here and I have a feeling she will love this rice as her rents do.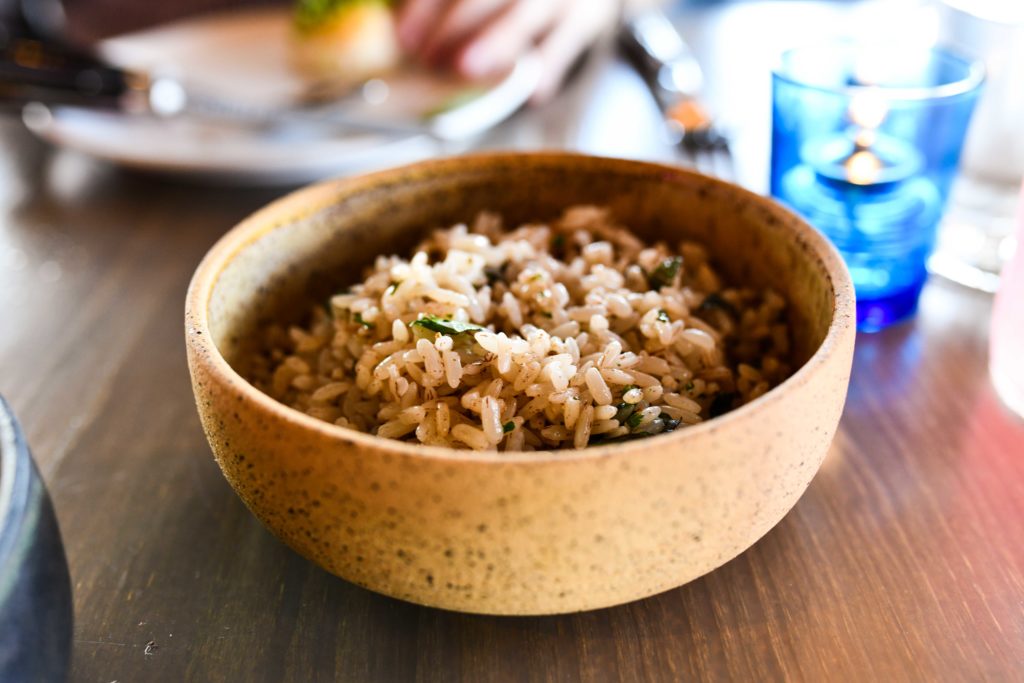 10.   Methi Parata – 9/10. Delicious. Eat this when it comes because the warmer, the better. We had some leftover and warmed it up at home with a side of eggs for breakfast, and yeah, it was divine even a second time!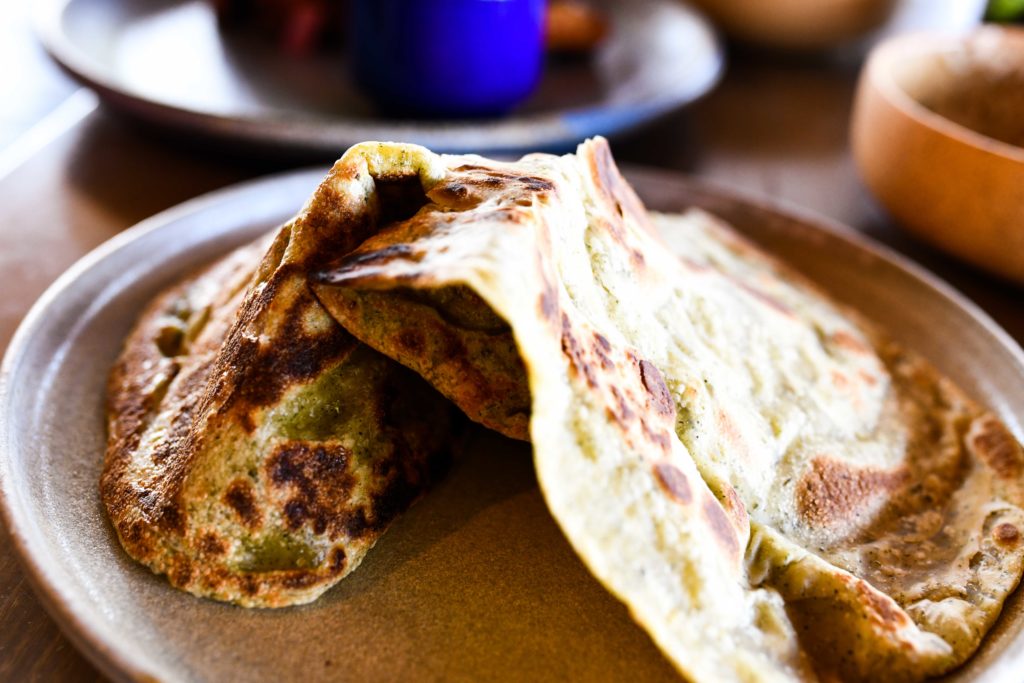 11.   Coconut Saag – 0/10. I would not order this dish even if it is the only thing left on the menu. I thought, okay, fusion, I'm aware it's meant to be a little different than a staple saag (usually a mostly spinach dish). But this dish was just too saturated with collard greens soaked in vinegar aka sour beyond belief.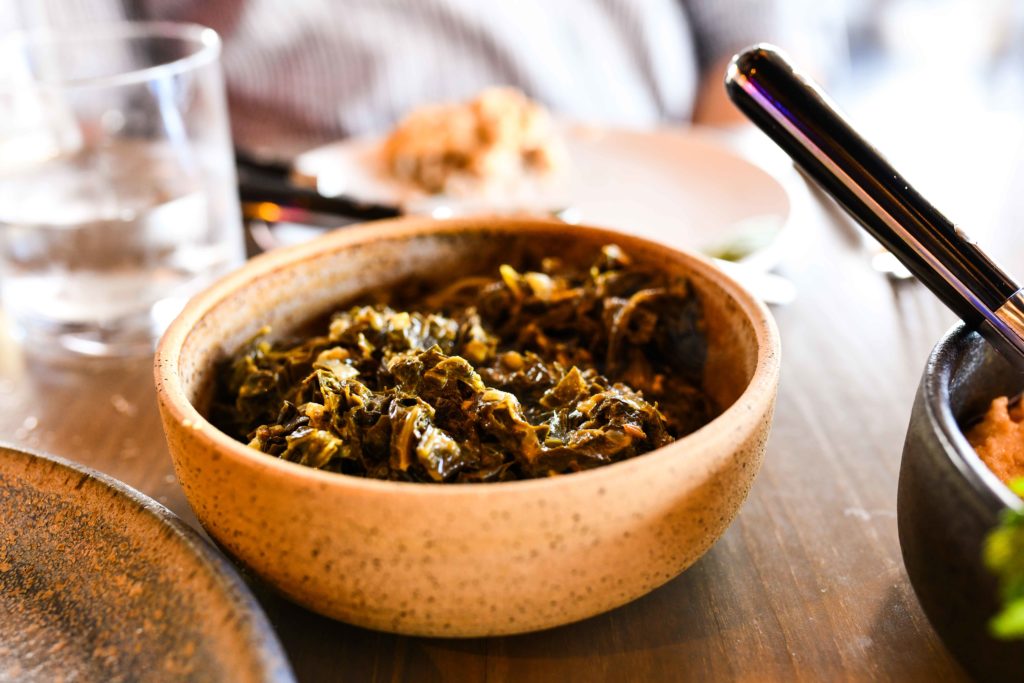 Dessert + Tea
12.   Coconut Milk Cake – 10/10. I have serious plans in my future to go to Vixen's Wedding even just for this cake. There are so many people I want to take here because of their sweet tooth and this cake. It happily meets dessert lover's expectations.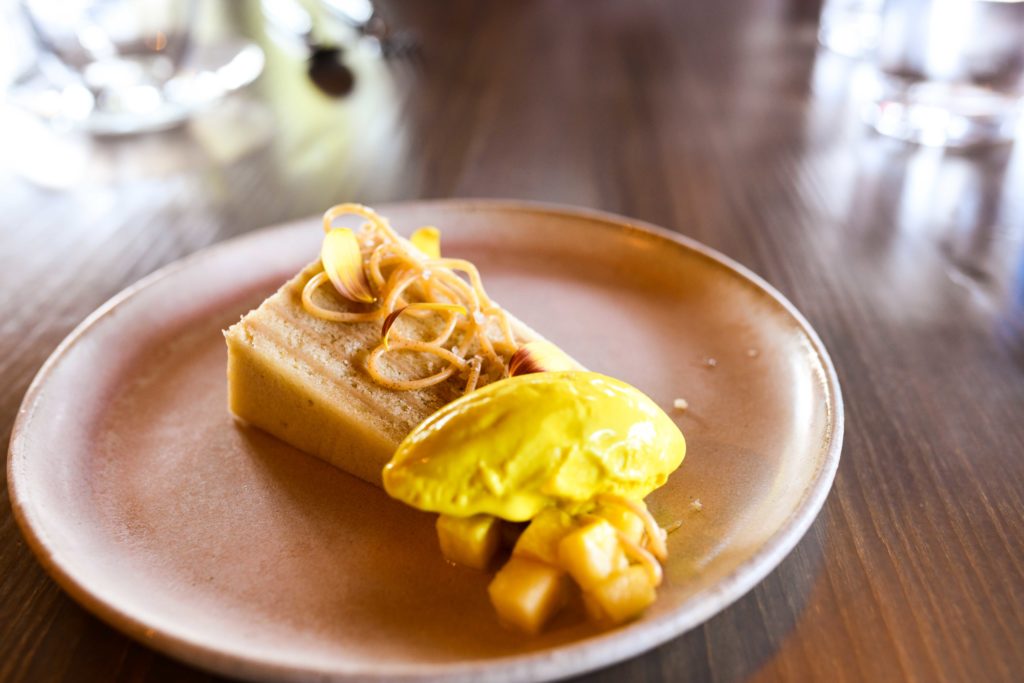 13.   Moroccan Mint Tea – 10/10. Loose-leaf tea always tastes better than tea bags, in my opinion! When we were in Morocco, we had mint tea probably three to four times a day. Mint tea is always the perfect way to end a meal.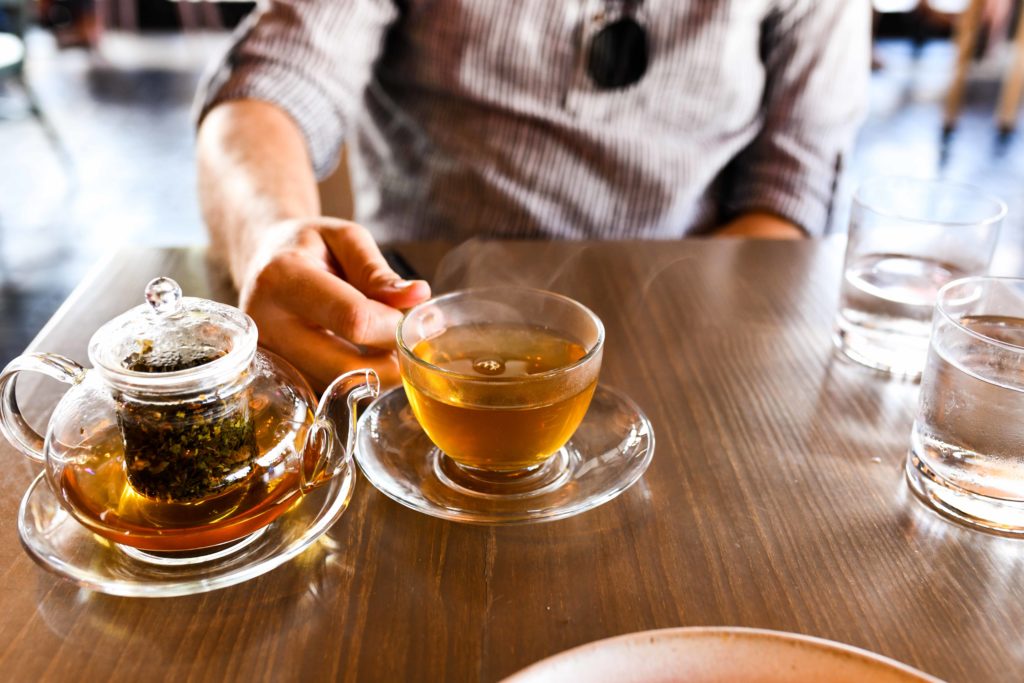 I hope you enjoyed these pictures of the incredible interiors and food at Vixen's Wedding. Make a reservation if you plan to go. Check out Vixen's Wedding on Instagram and their website too!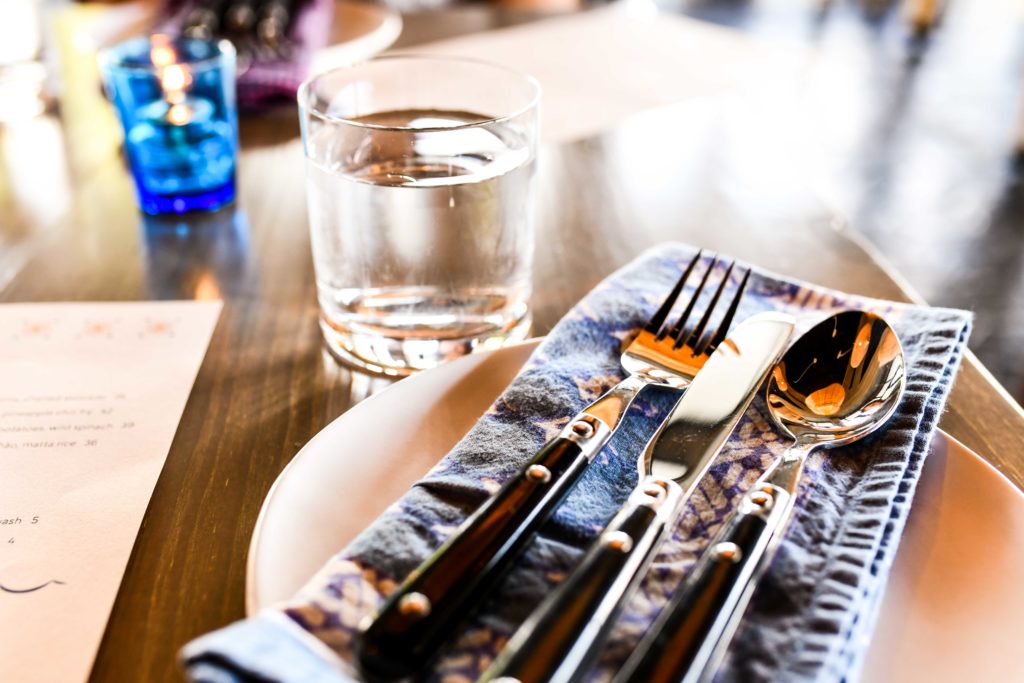 Cheers,