This blog post is sponsored by Travel Texas. So you finally made it to Austin, Texas and now you are trying to figure out how to best spend your time. Friend, I got you! I've lived in this fantastic city for over 10 years now. I've seen it rapidly grow and evolve yet maintain its incomparable charm. As a lifestyle blogger, I love checking out tried and true foodie spots, little gems around town, shopping, nightlife, and more! Check out my list of 10 places you have to go to when visiting Austin below!
South Congress Hotel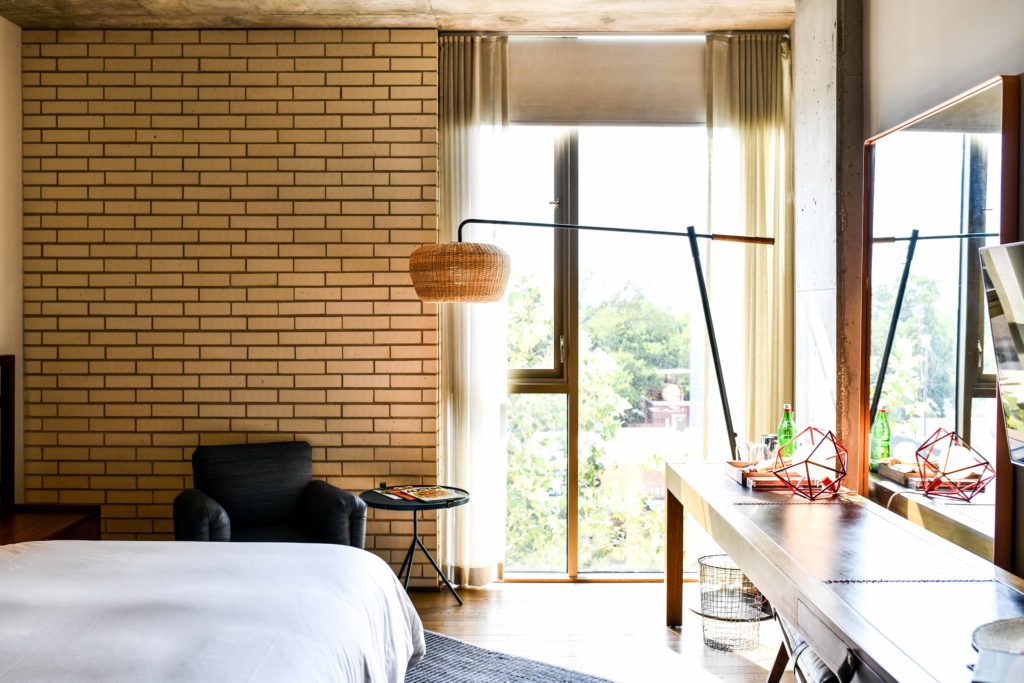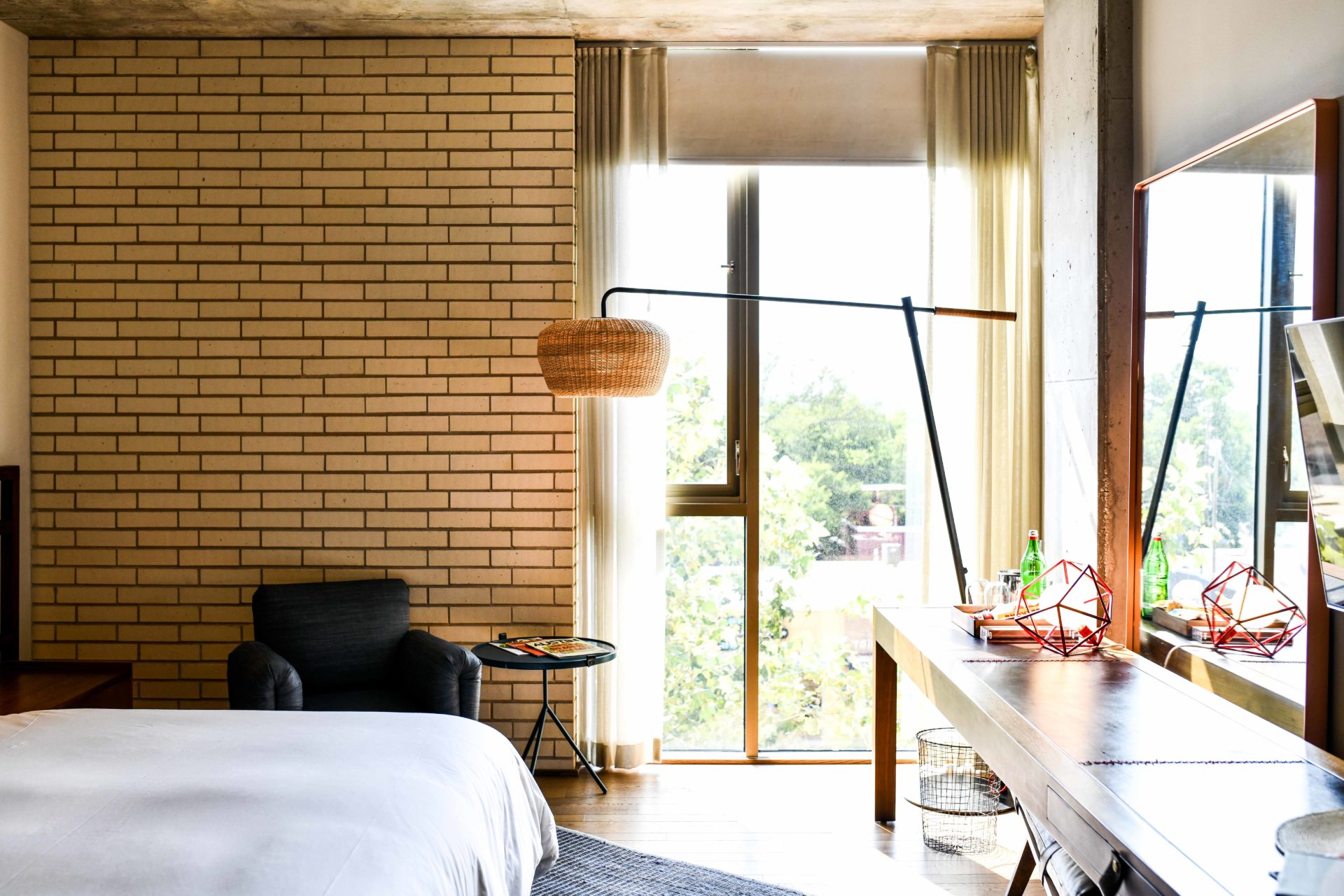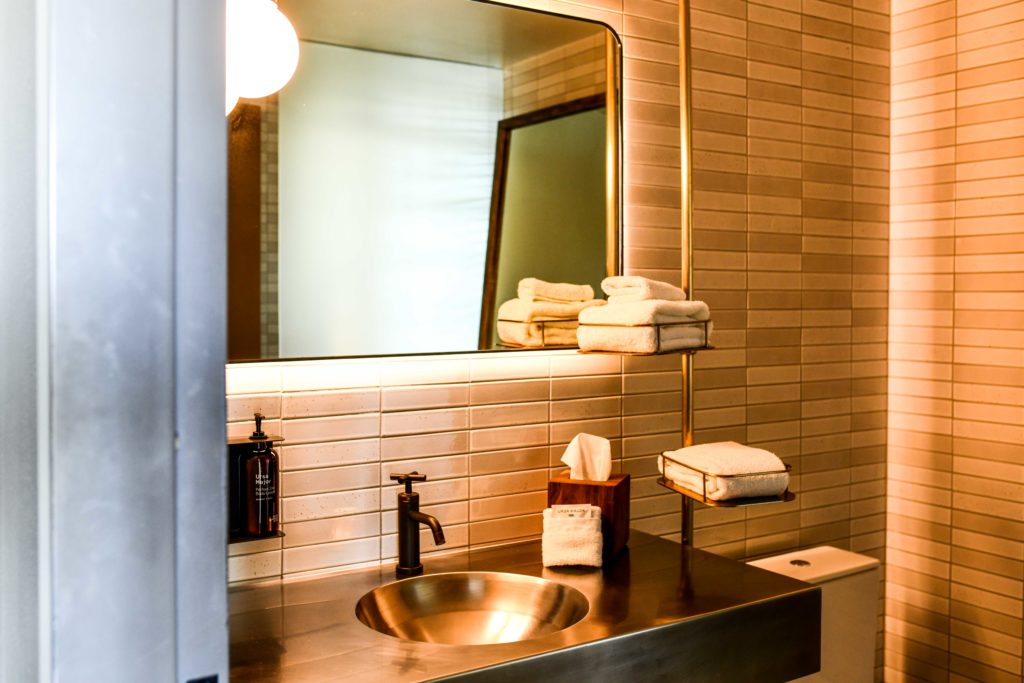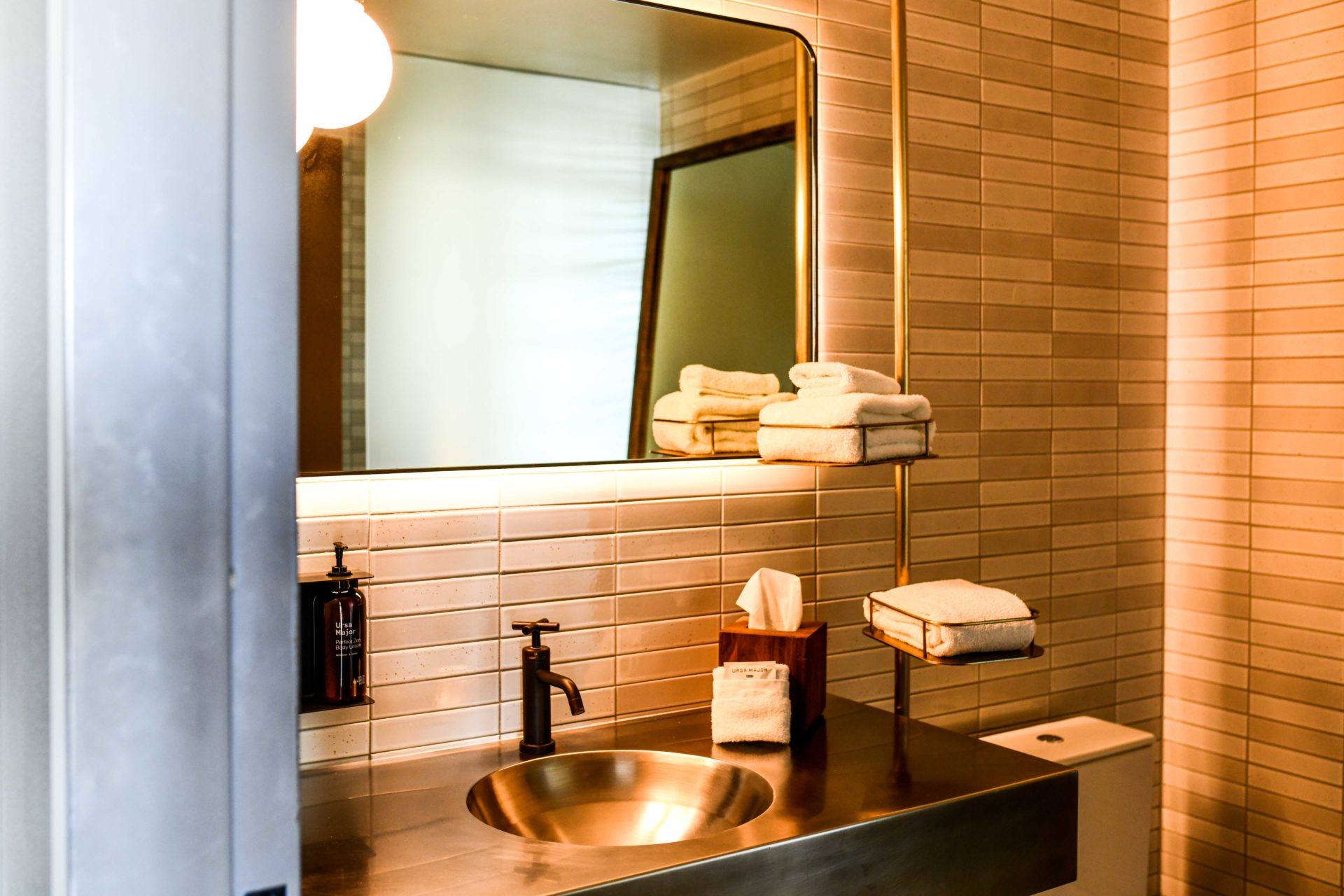 The hotel every Austin visitor needs to stay at.
South Congress Hotel is centrally located for the Austin visitor. If you just keep walking down South Congress from the hotel, you can even get to the capital. This hotel is surrounded by good food, great coffee shops, and several stores worth checking out. This place is packed during SXSW, and you might even catch a celebrity here and there!
South Congress Hotel Rooftop Pool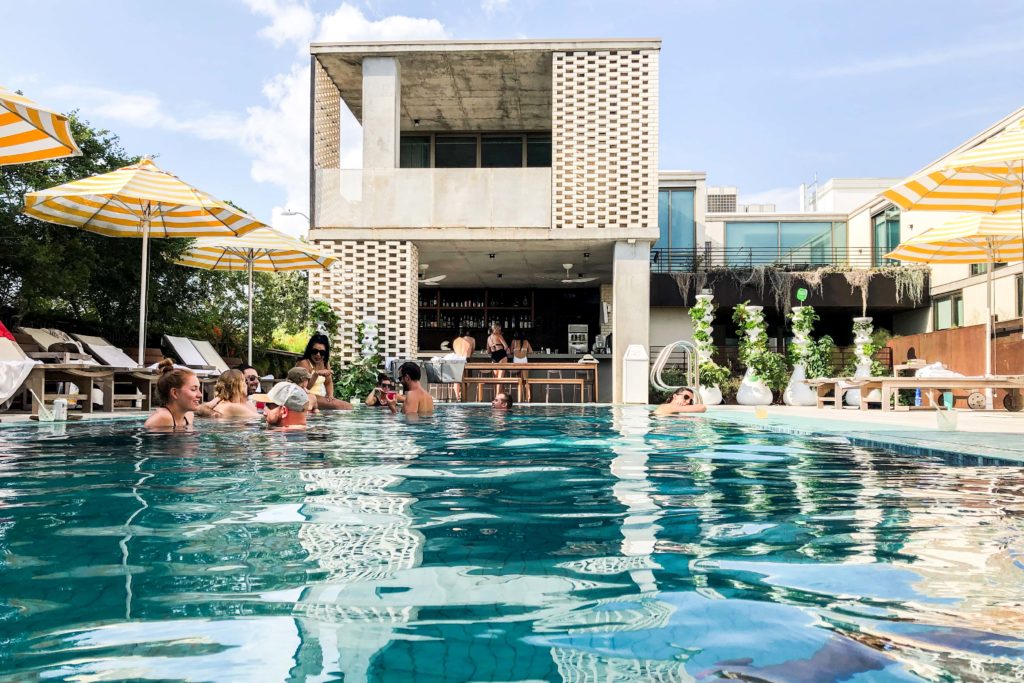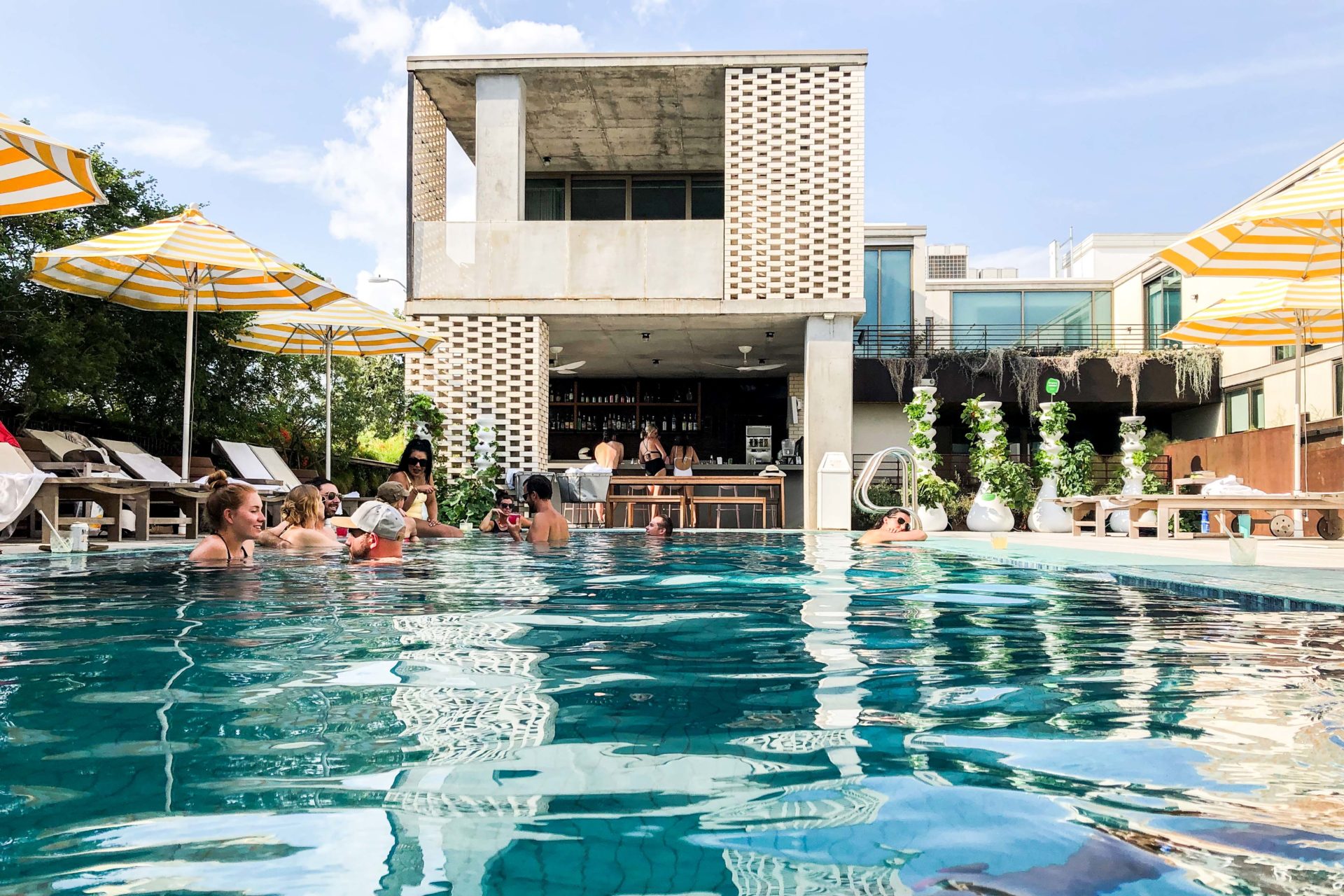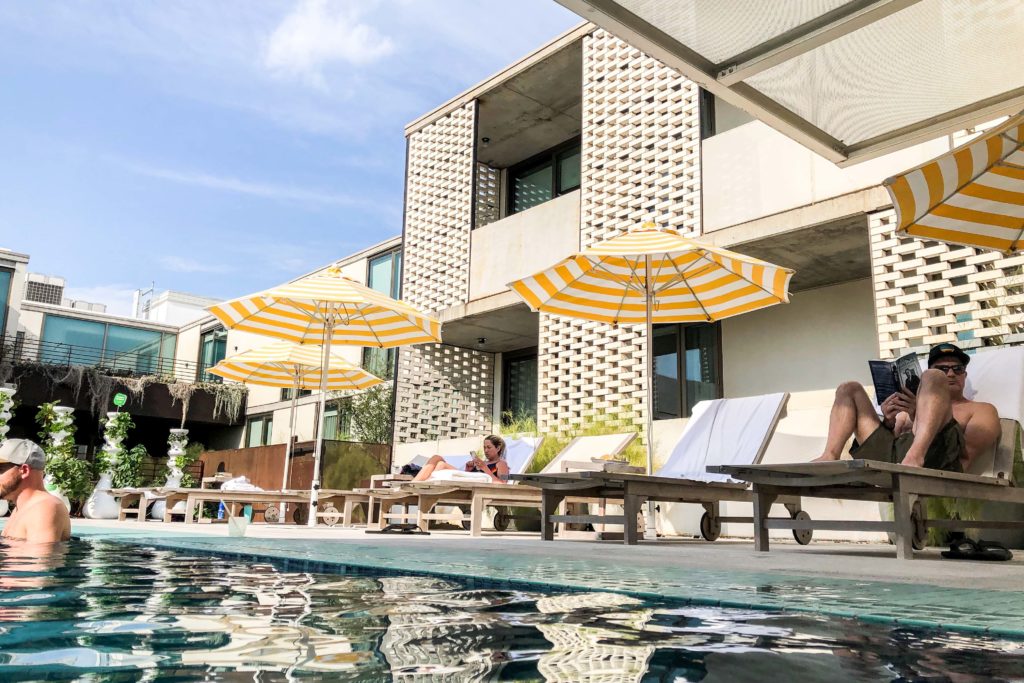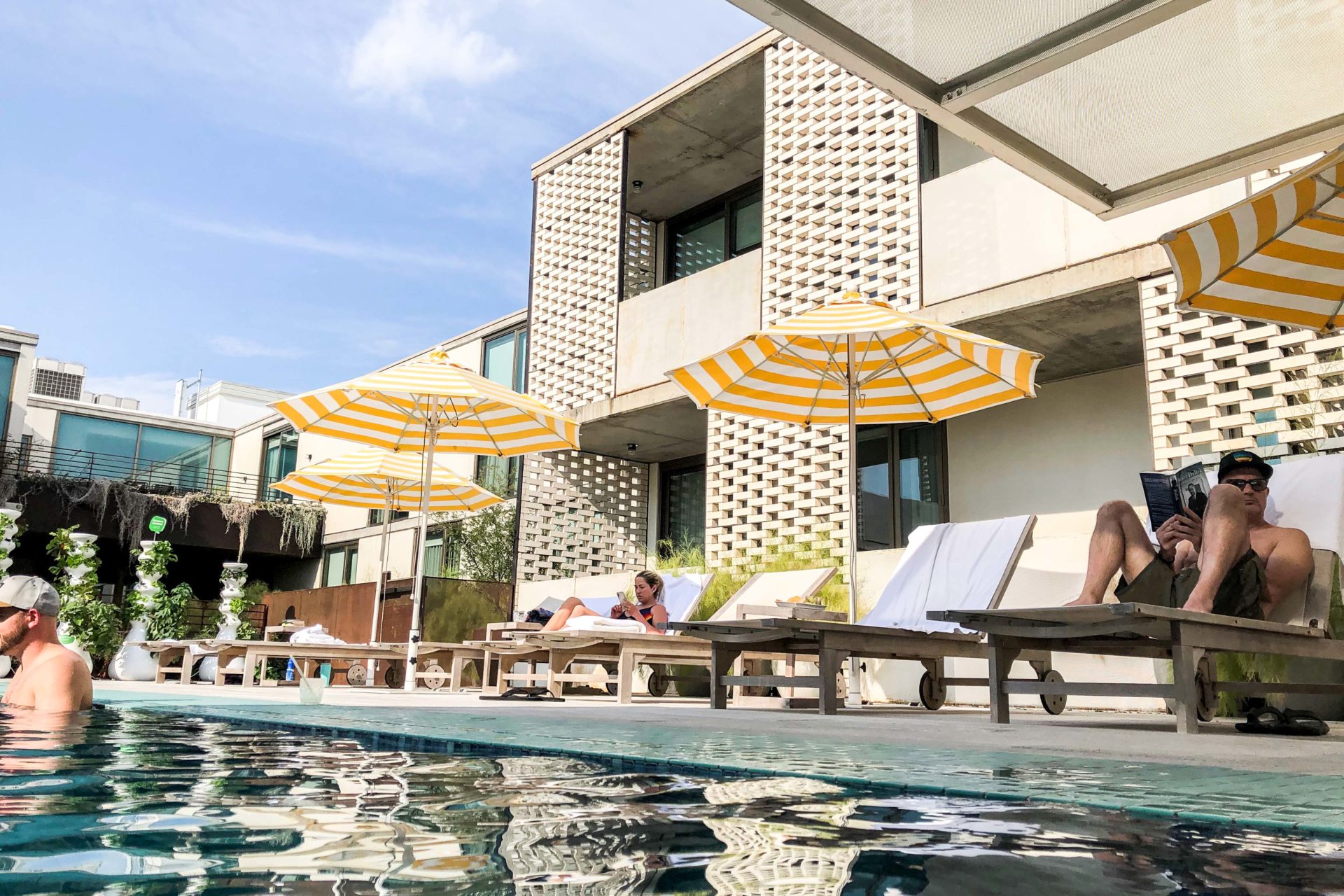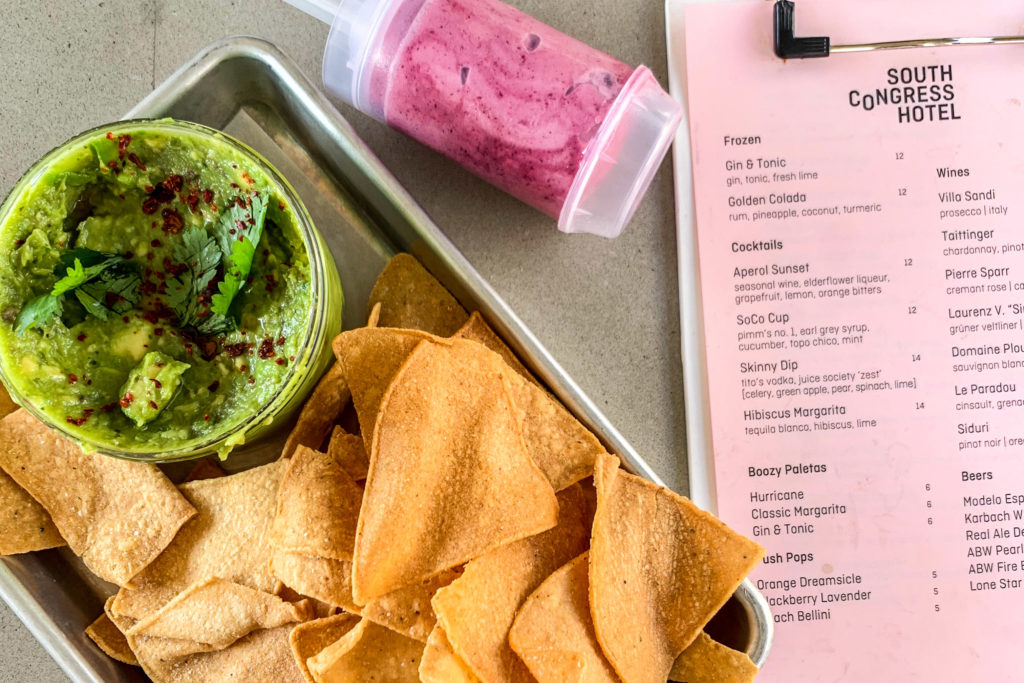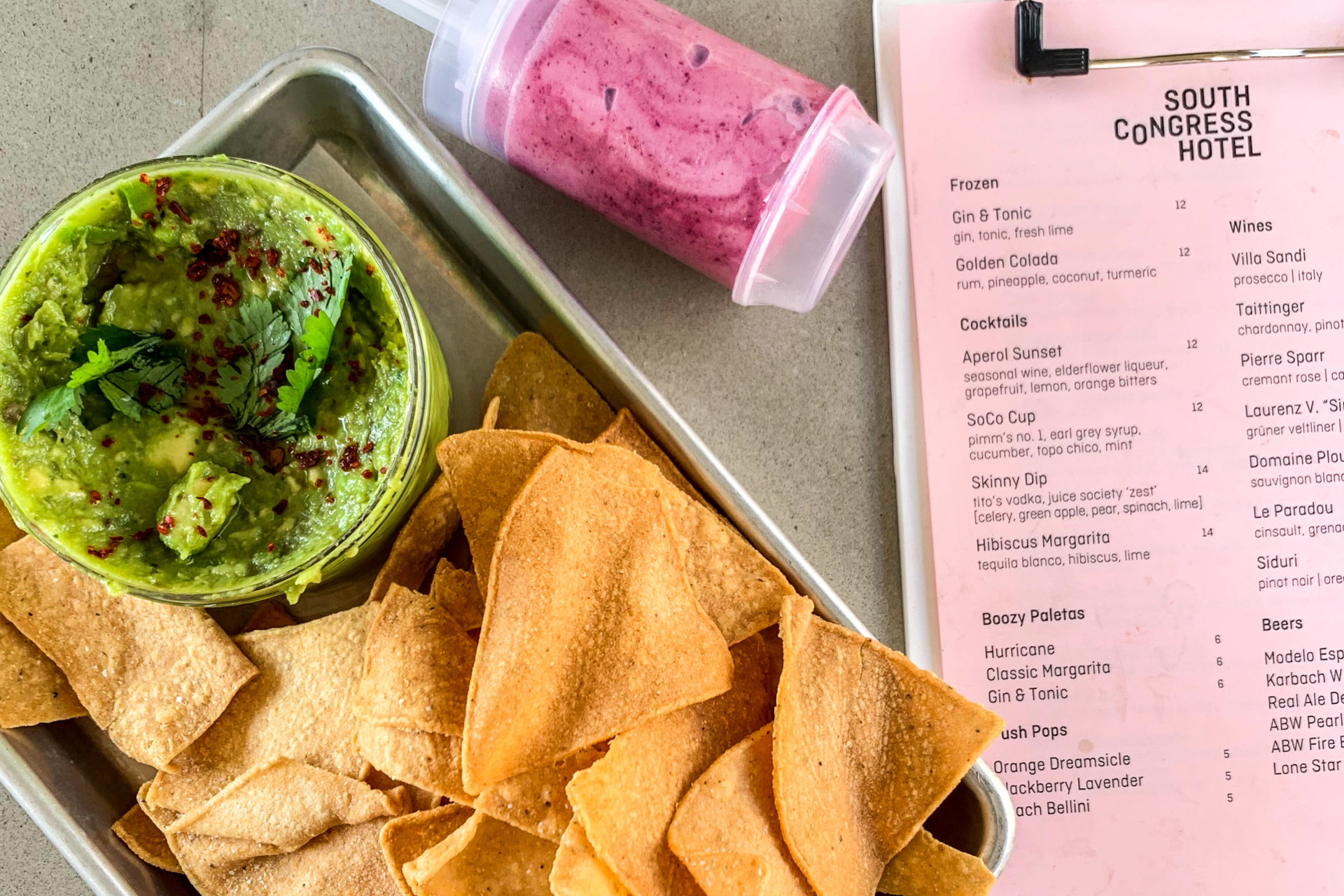 Ready to cool off?
You gotta love Texas heat. We may have a 70° winter day and a 110° summer day! The rooftop pool in the South Congress Hotel is my favorite place to cool off. Besides incredible poolside bites and drinks, this pool is always clean, not overly crowded, has SOCO views, and plenty of chairs. Even if you aren't staying at the hotel, get a pool pass!
G'Raj Mahal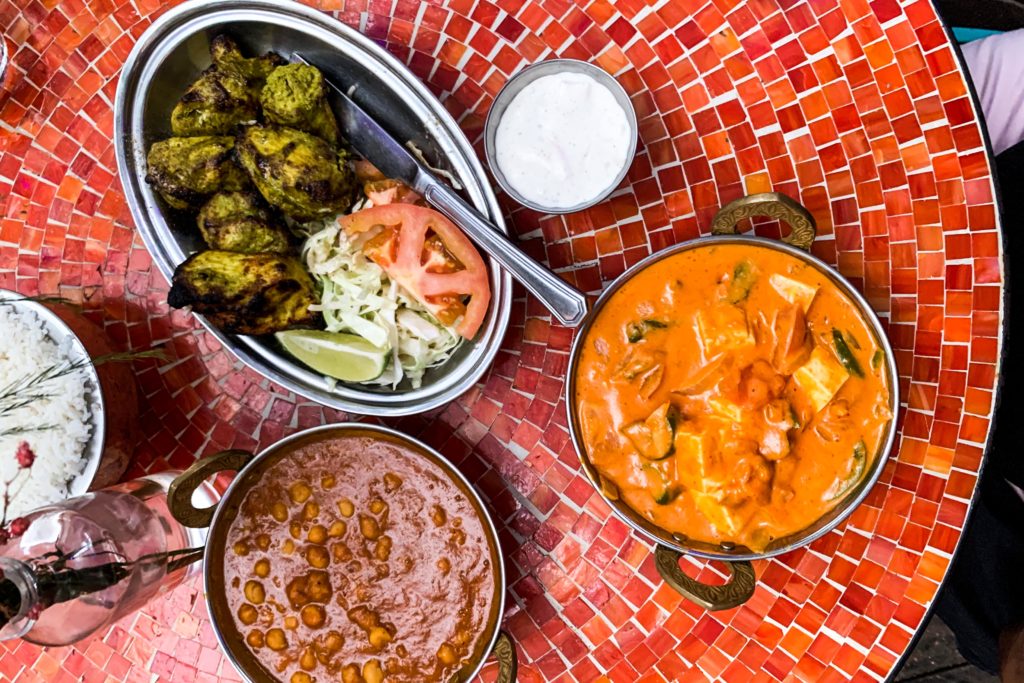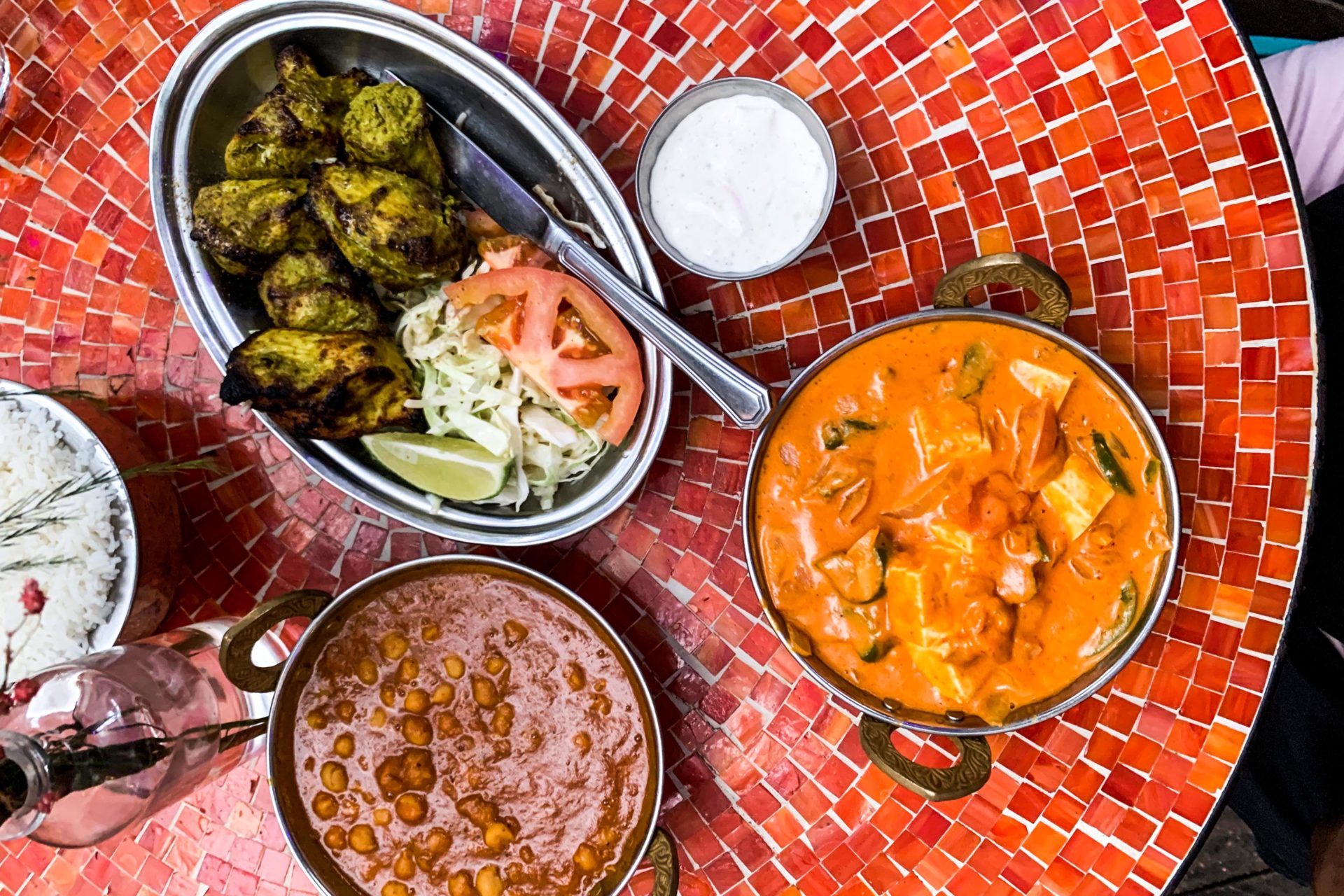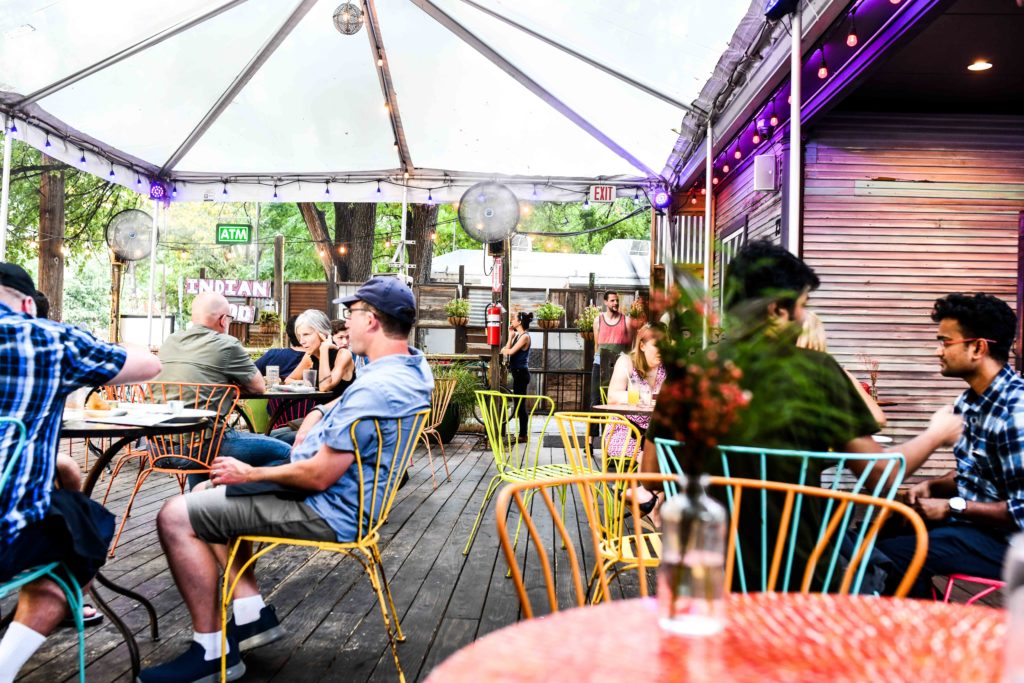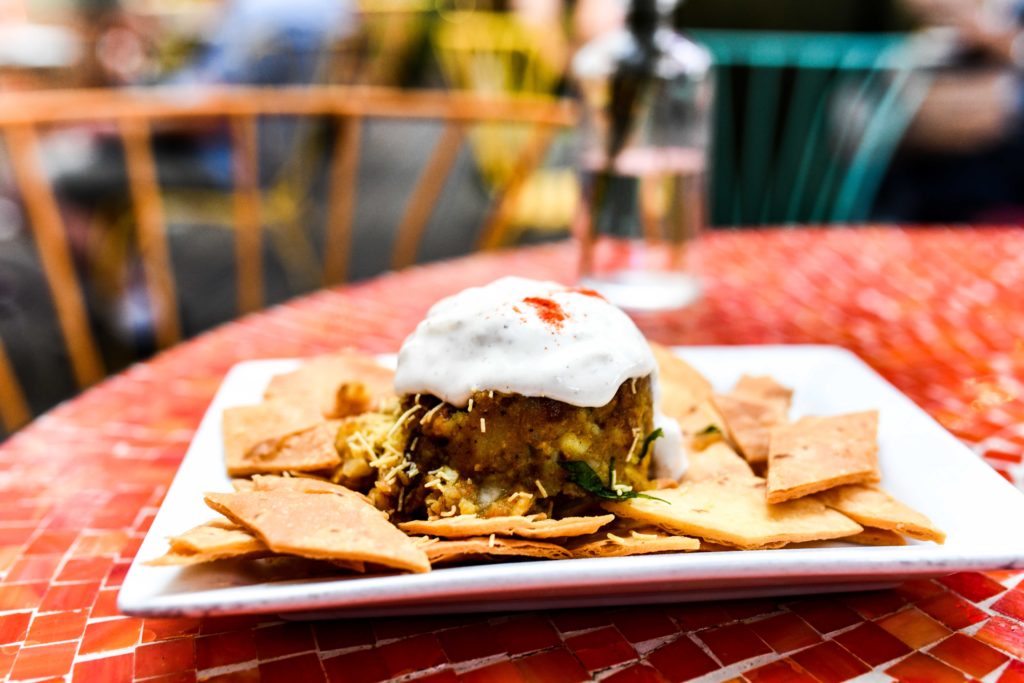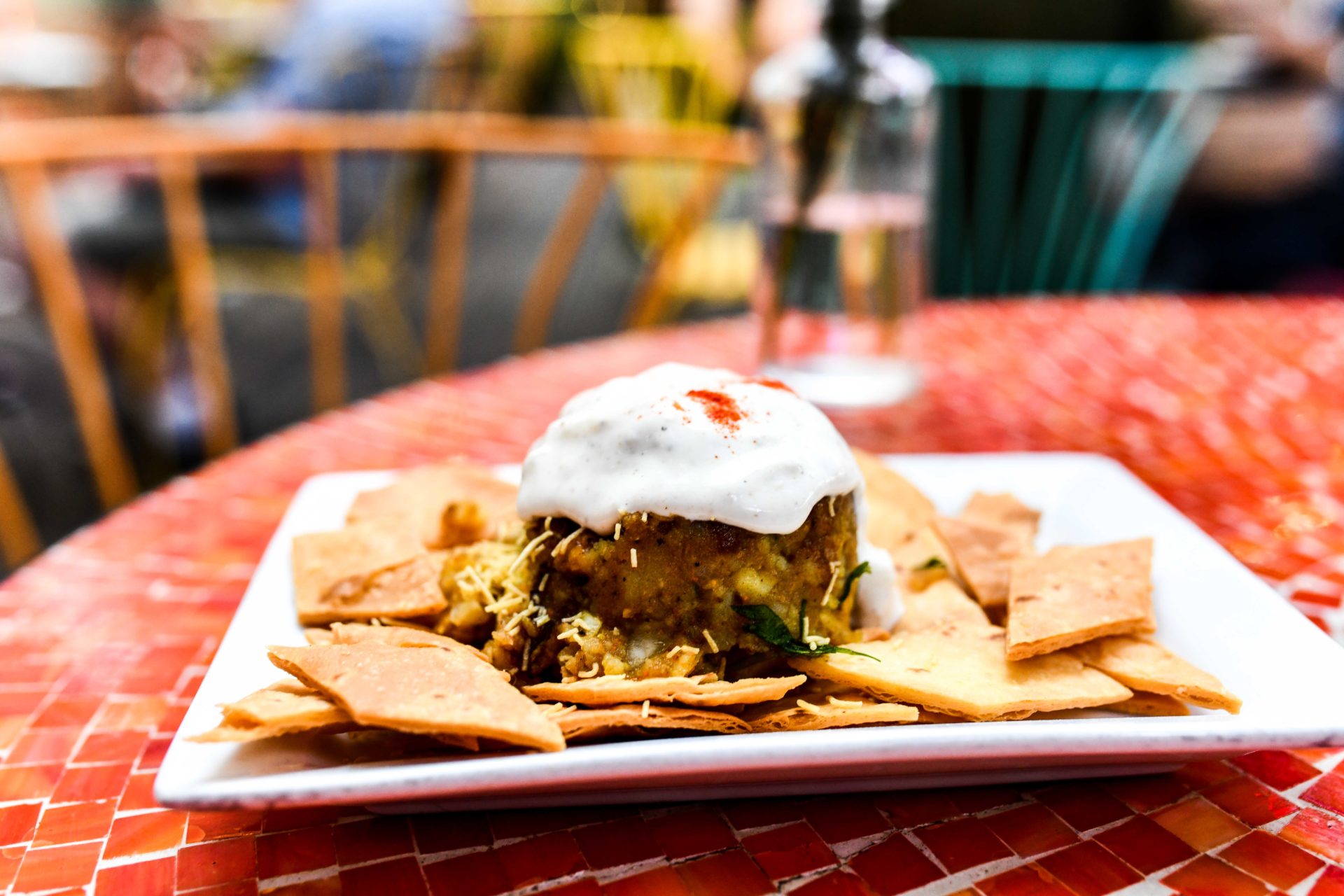 Incredible Indian food in Austin, Texas.
Austin, Texas, is undoubtedly known for its food. One restaurant I recommend to everyone is G'Raj Mahal. I've been a loyal G'Raj Mahal-er since it was a little trailer with eccentric Dragon light art on the side of it (#keepaustinweird am I right?) and now it's a brick-and-mortar! I highly recommend making a reservation before you go.
Rainey Street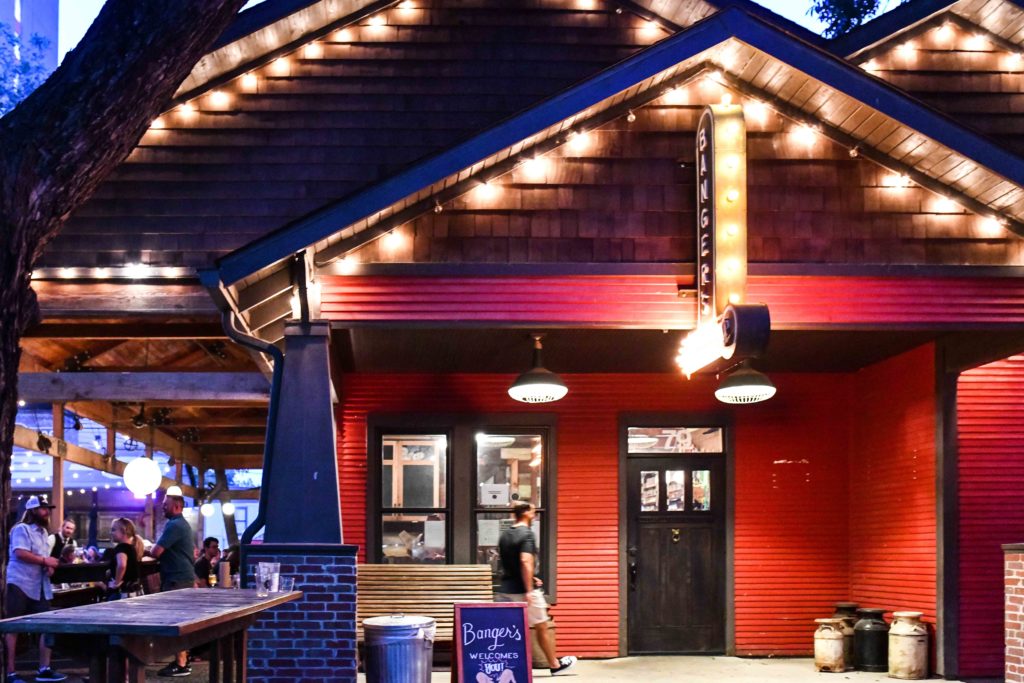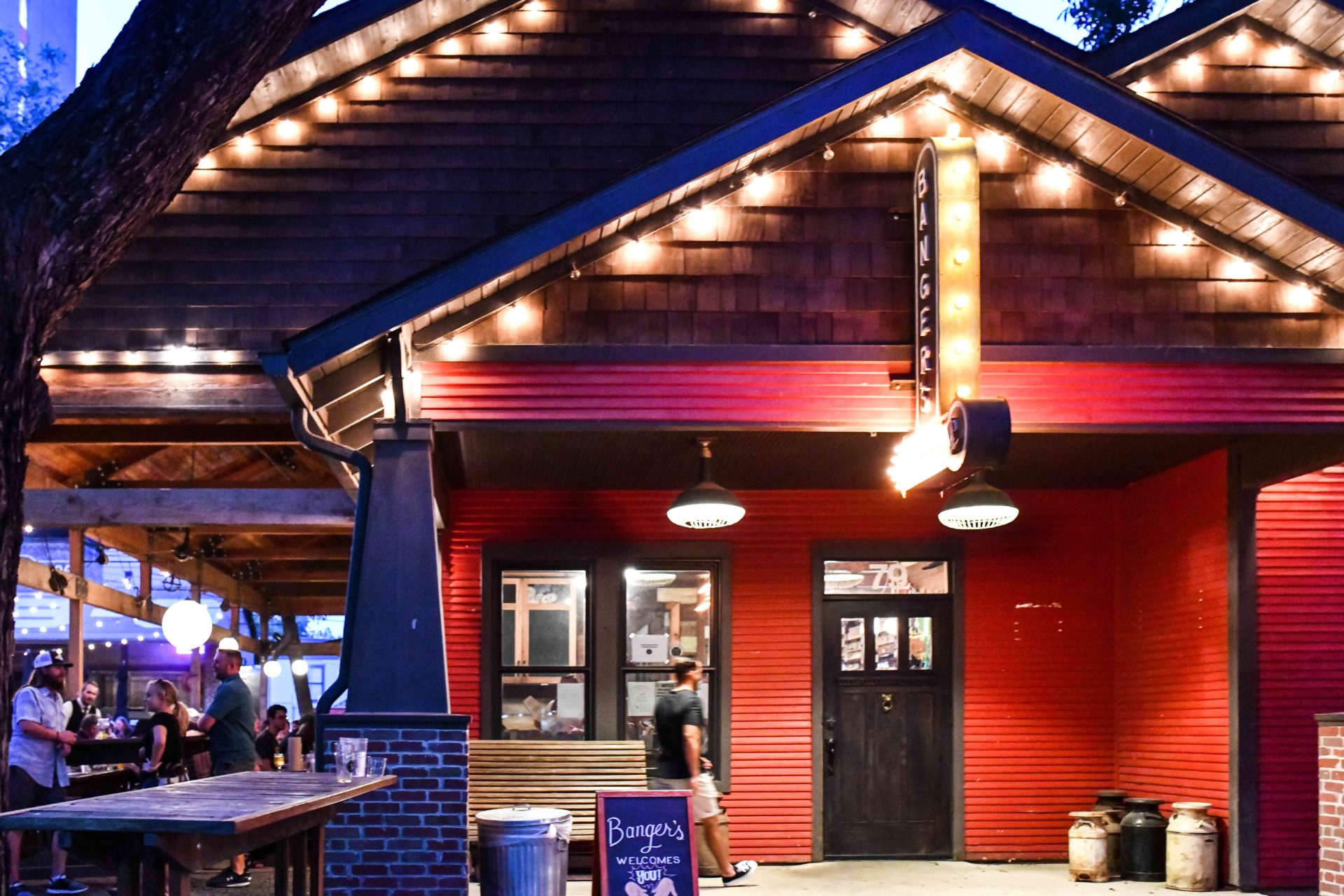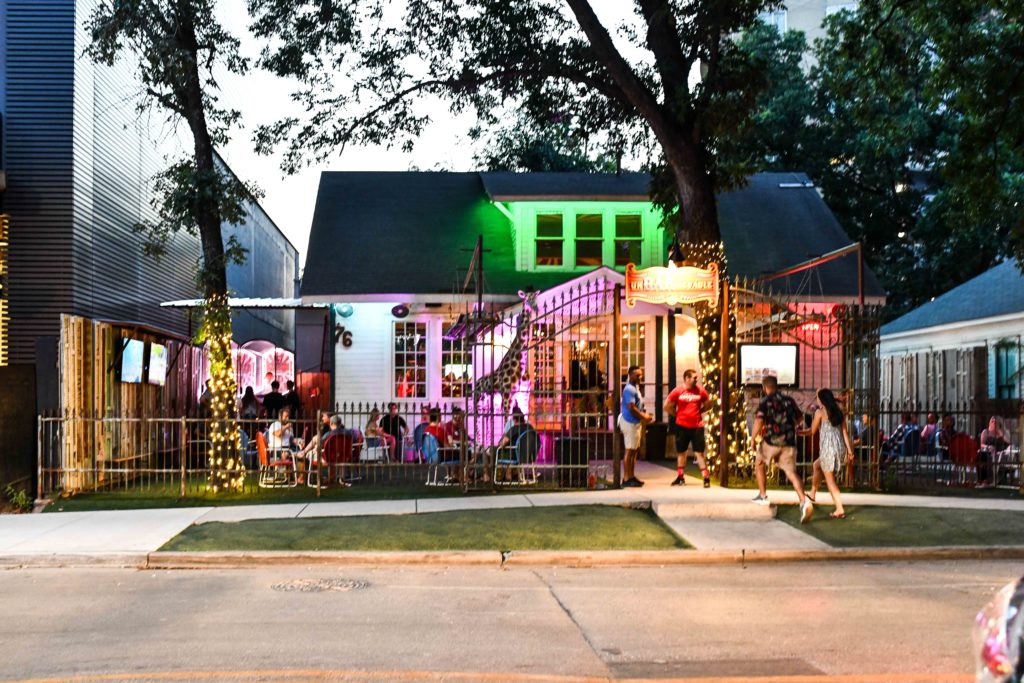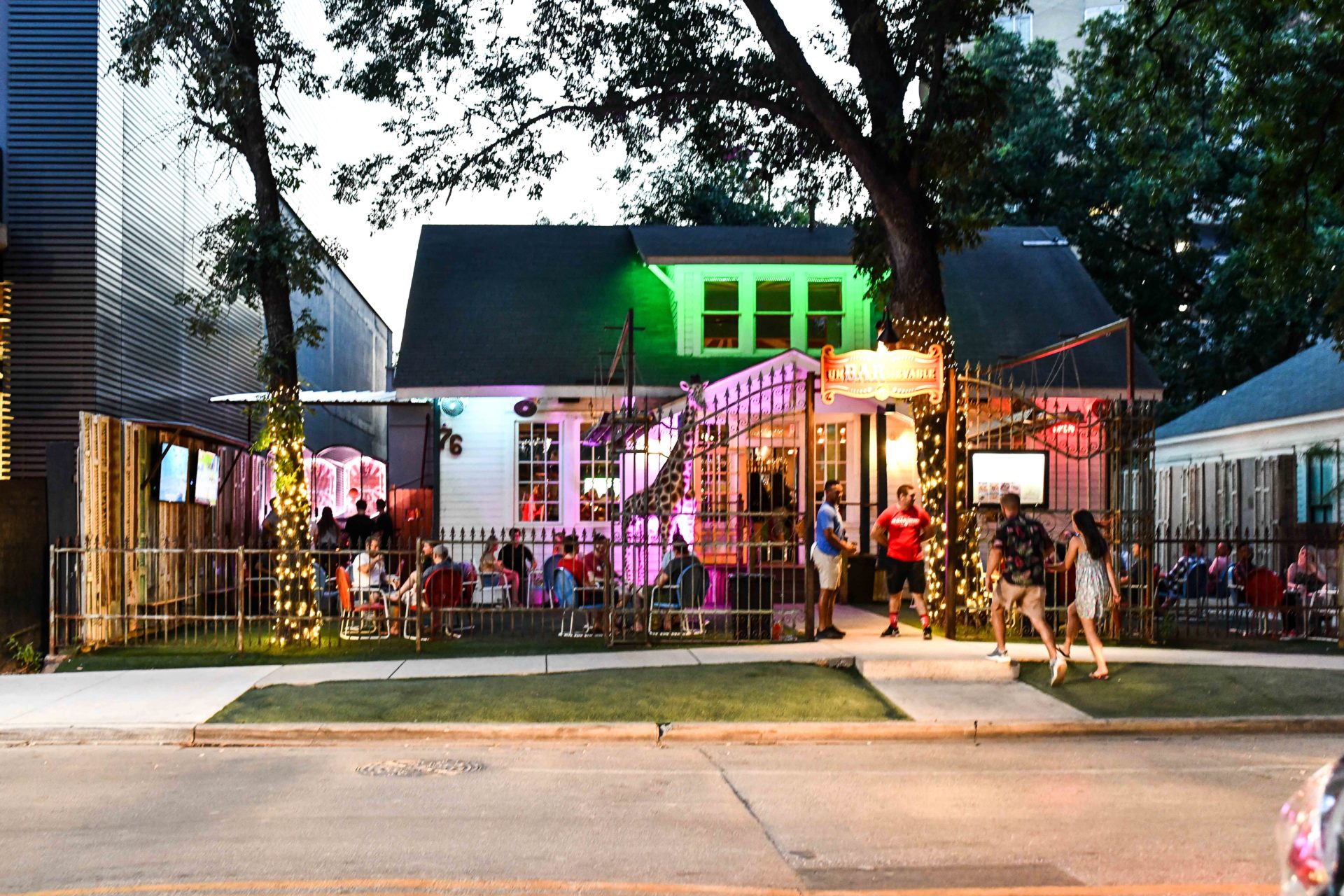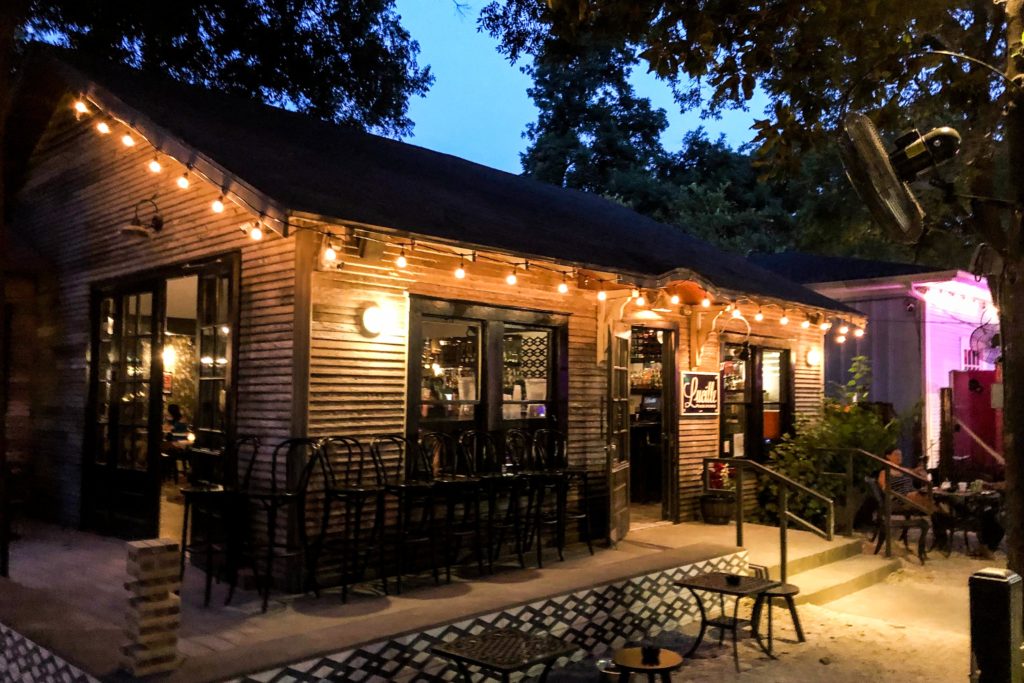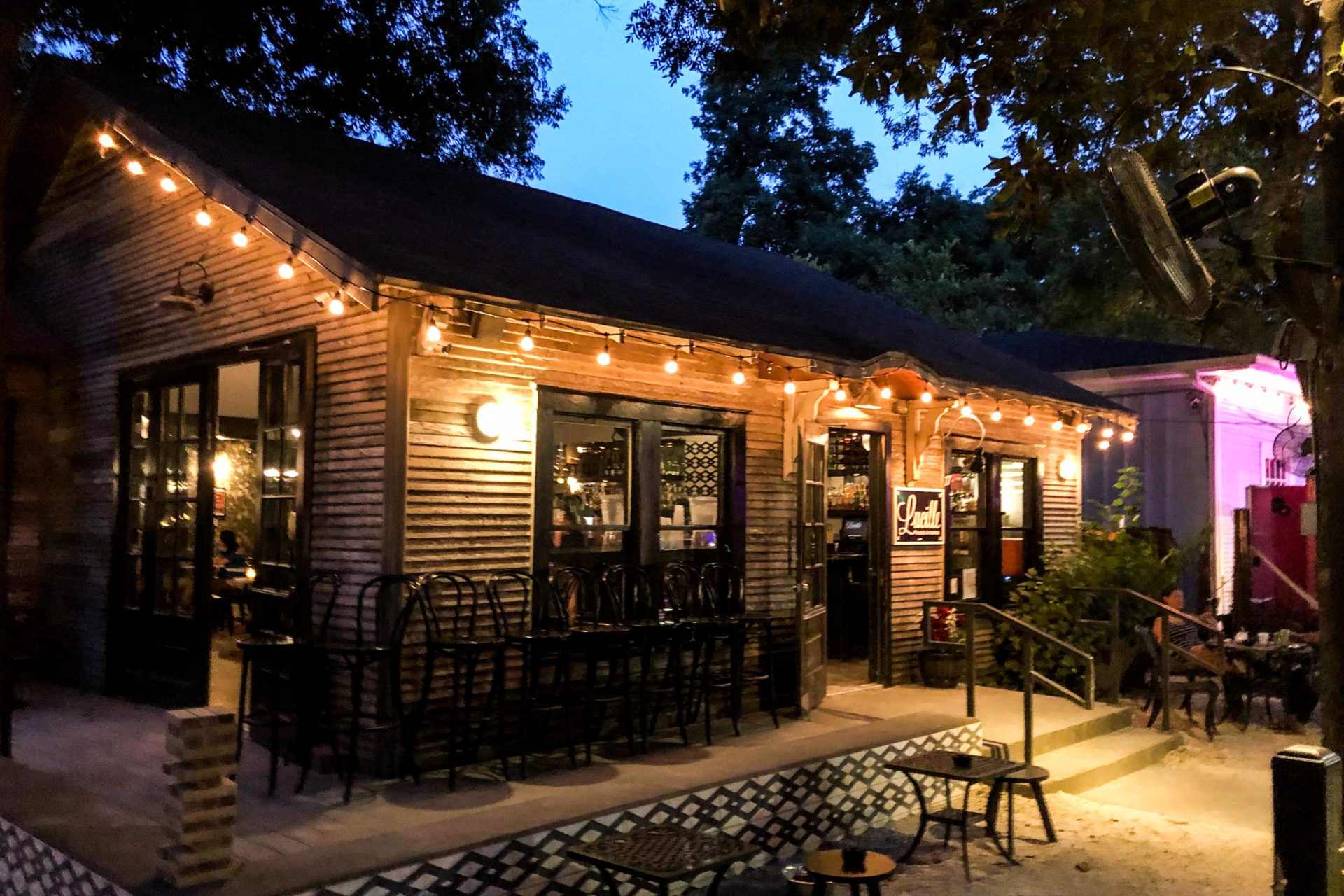 The best nightlife in Austin, Texas.
One of the perks of G'Raj Mahal is that it is on the bustling street of Rainey Street. Rainey Street is so fun you guys. The developer that designed the road purchased several small homes and converted them into little bars. The bars are casual, the crowd is chill, and the drinks are good. My three favorite bars on Rainey Street are Lucille's (great for date nights and small groups), Icenhauer's (best dance floor), and Banger's Sausage House & Beer Garden (great for big groups and brunch).
Zilker Park and Lady Bird Lake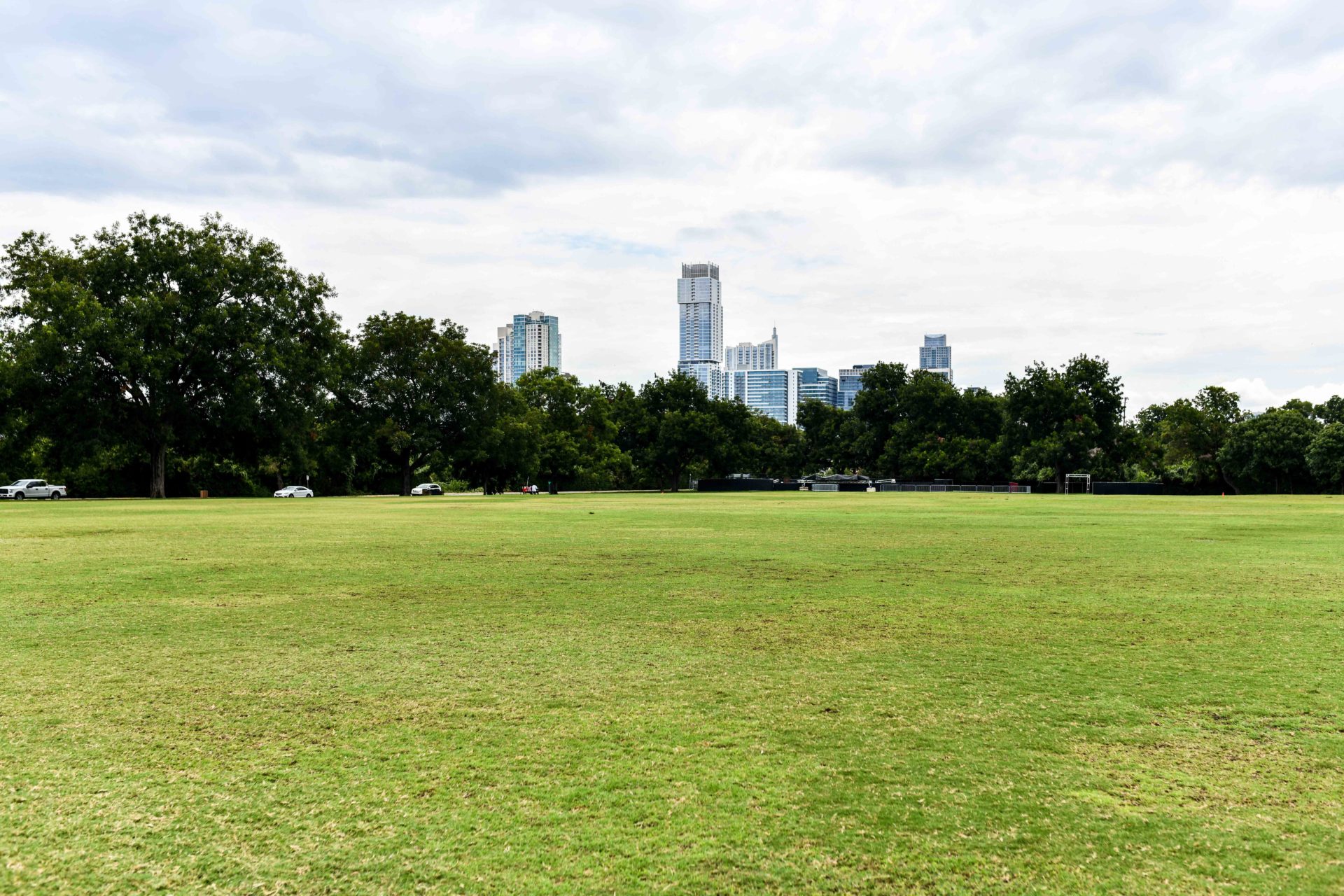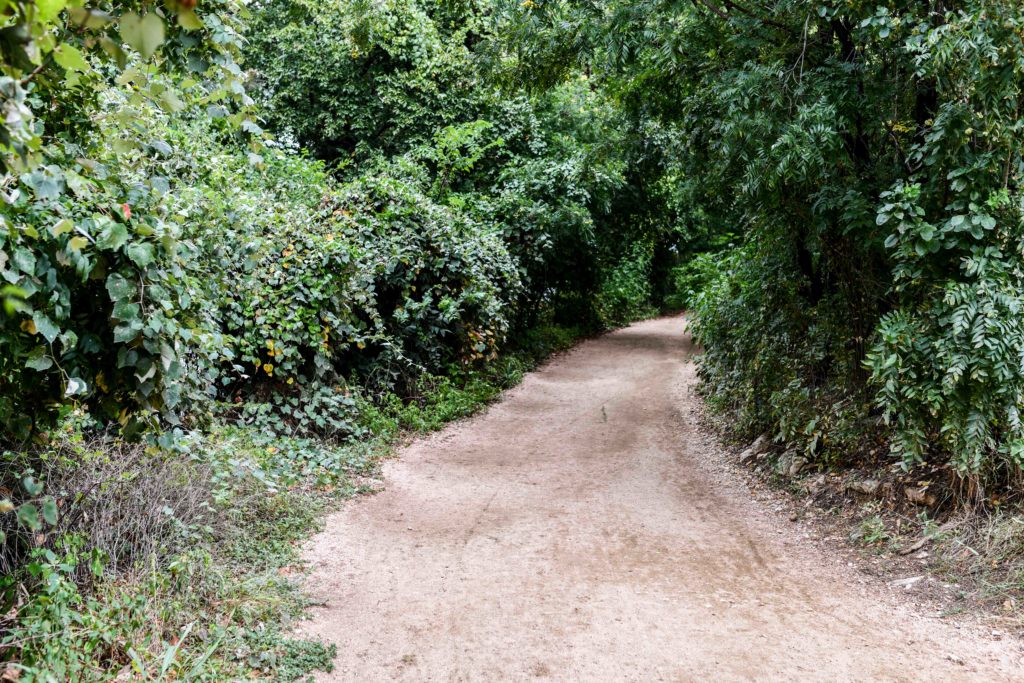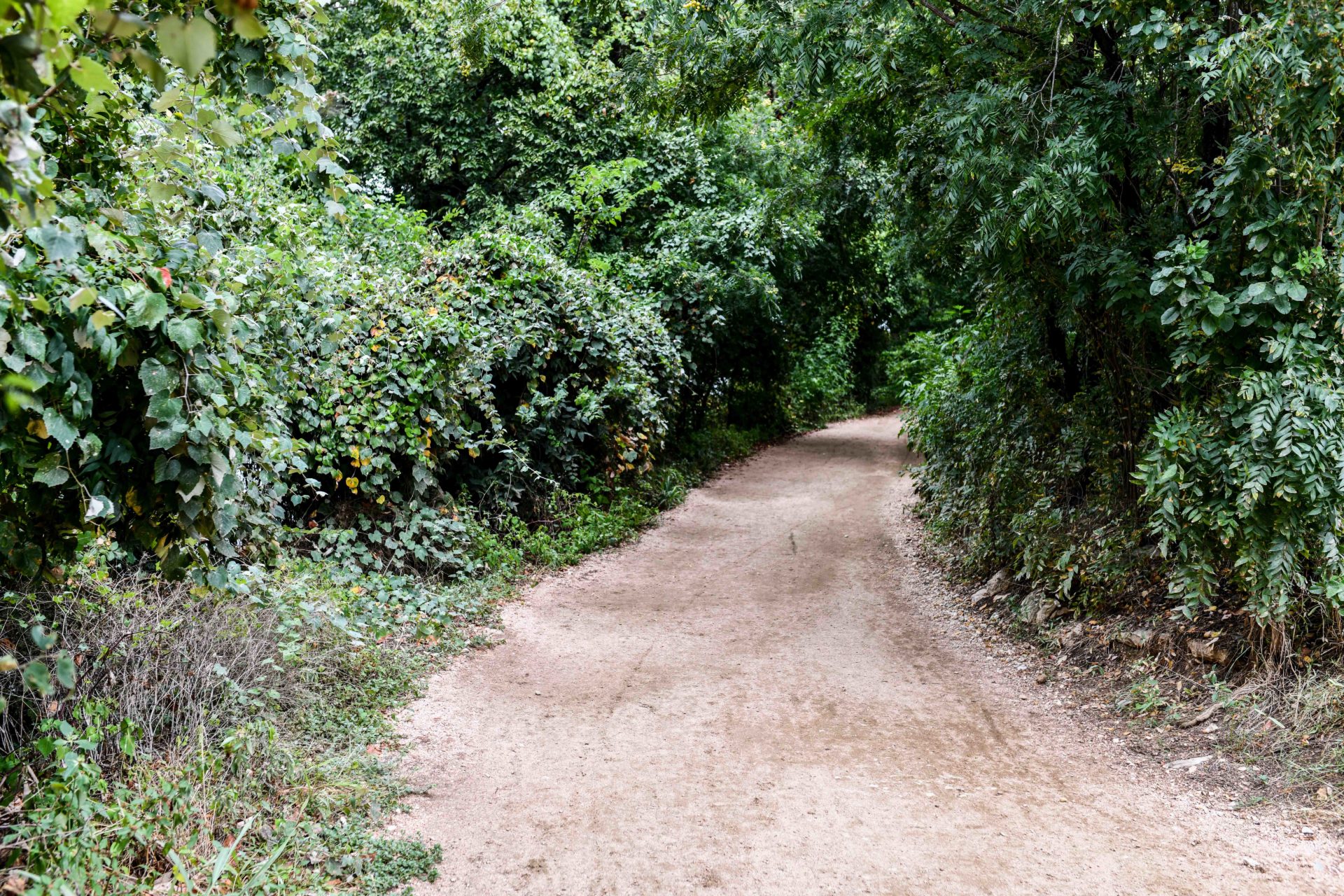 Ready to get outdoors?
Right in the heart of our city is Lady Bird Lake. Lady Bird Lake is also connected to Zilker Park. I grew up going to this park y'all and it is still one of my favorite places to go. People come to Zilker for the kite festival, ACL (Austin City Limits), picnics, sports, and so much more. It is dog-friendly by the way! We like to go on a walk around Lady Bird Lake and then end it with a small picnic or a nap in Zilker Park!
South Congress and SOCO Boutiques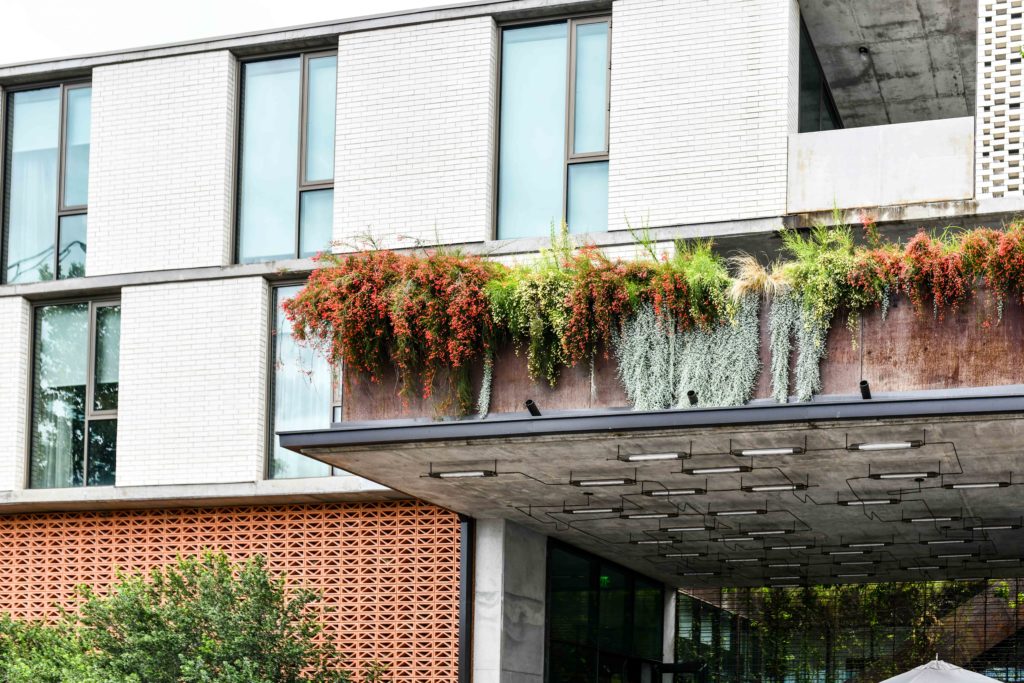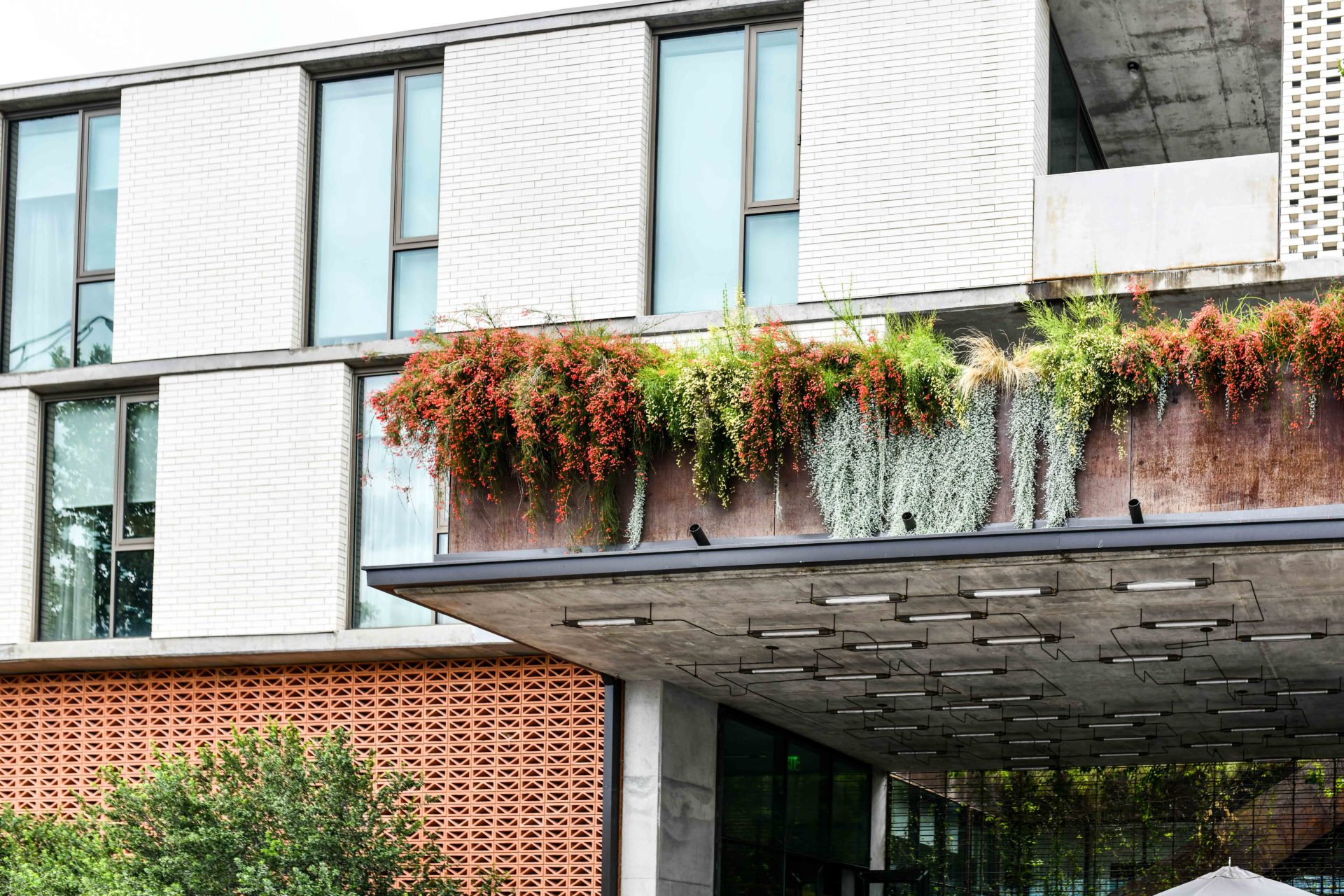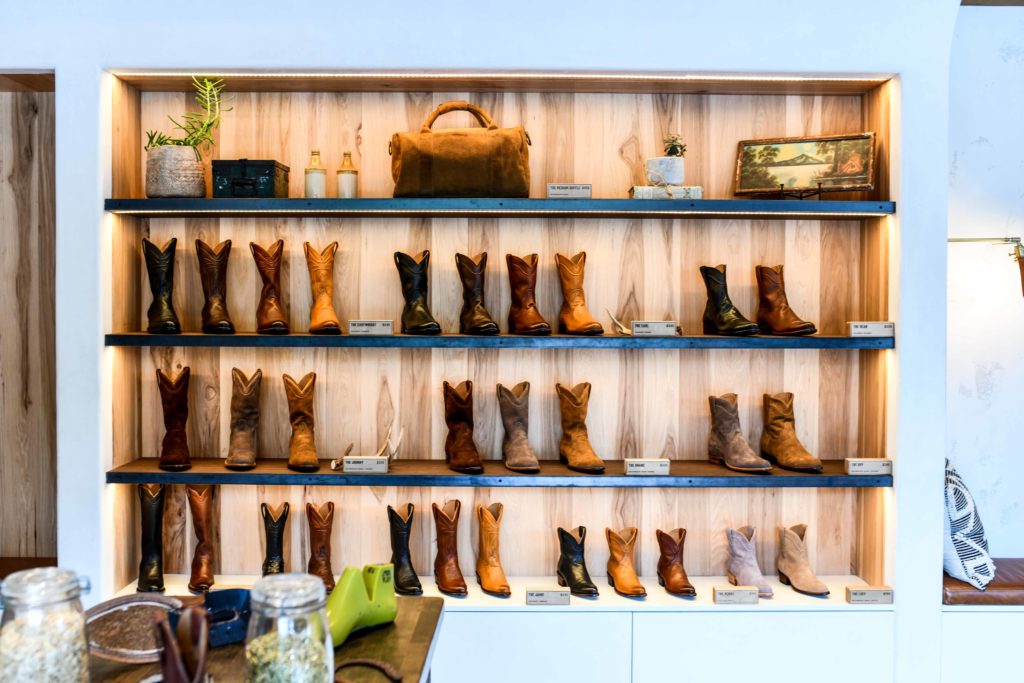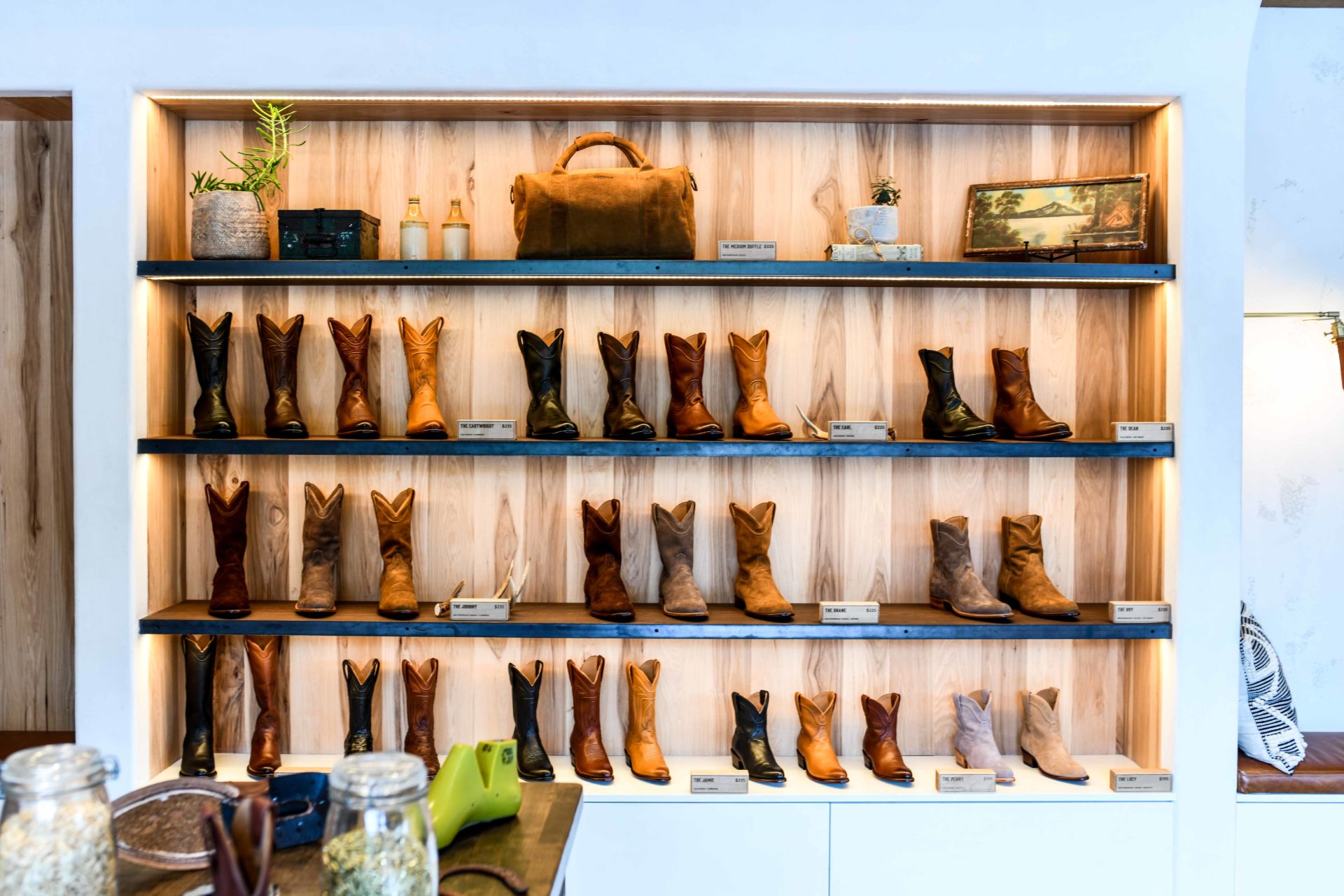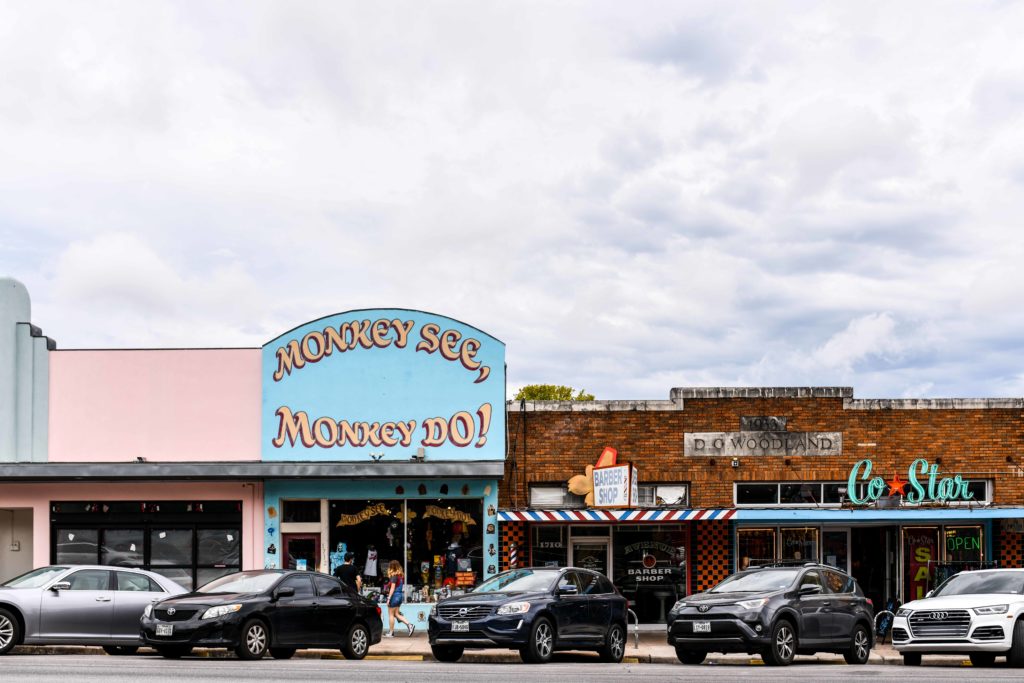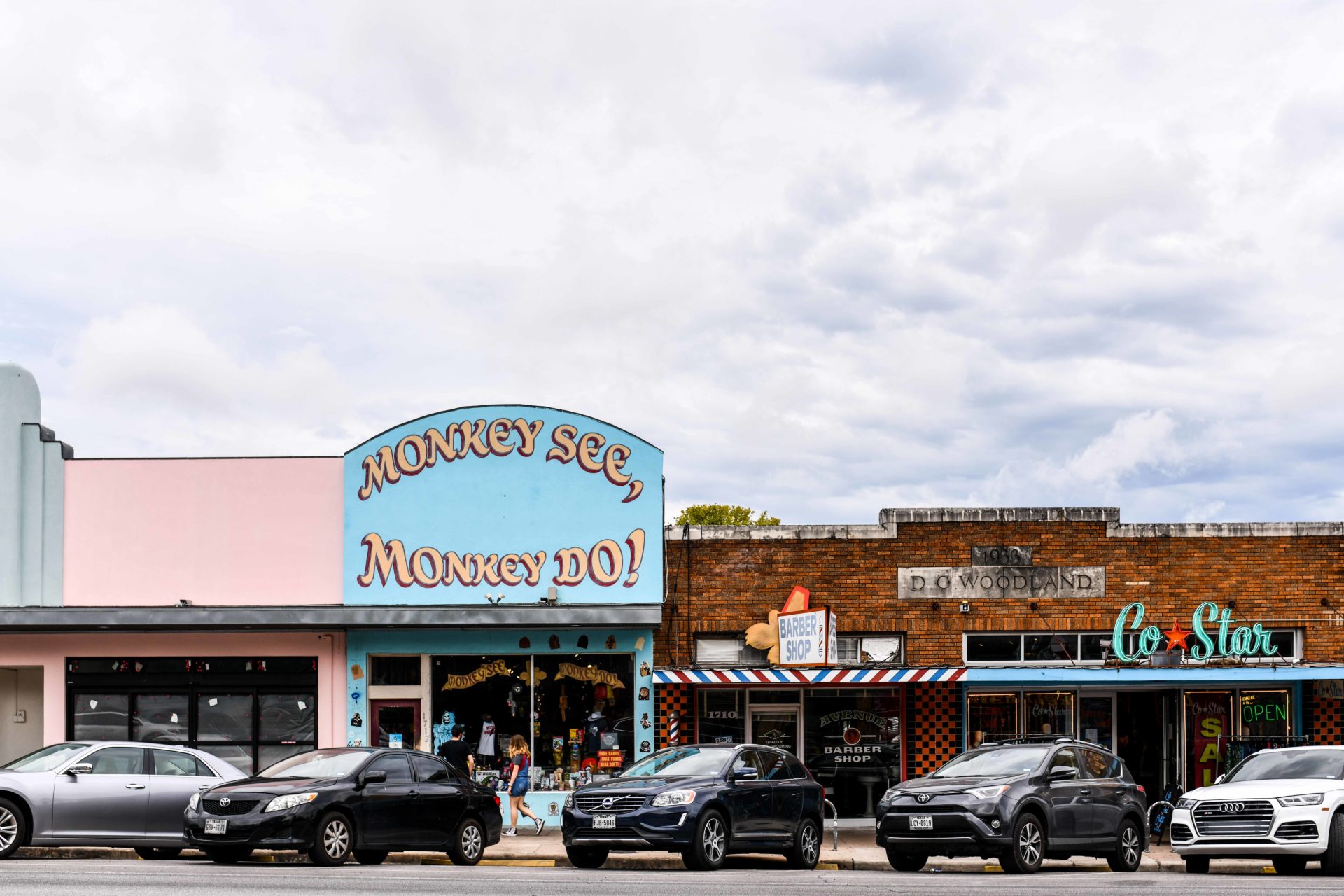 Time for a walk and some retail therapy!
If you're staying on South Congress, it's a no brainer to take a walk along South Congress. Even if you aren't staying on South Congress, check out this bustling road for great boutiques, restaurants, murals, and coffee-shops! When it comes to boutiques, there are so many to choose from on South Congress. My top four are Tecovas, Kendra Scott, Maya Star, and Yard Dog.
La Barbecue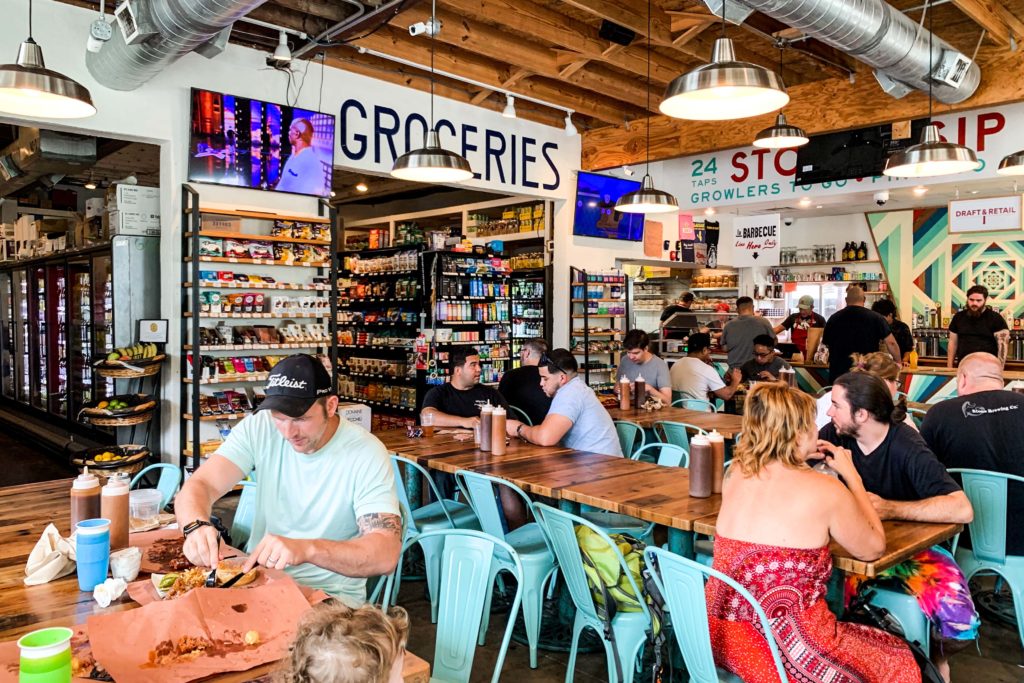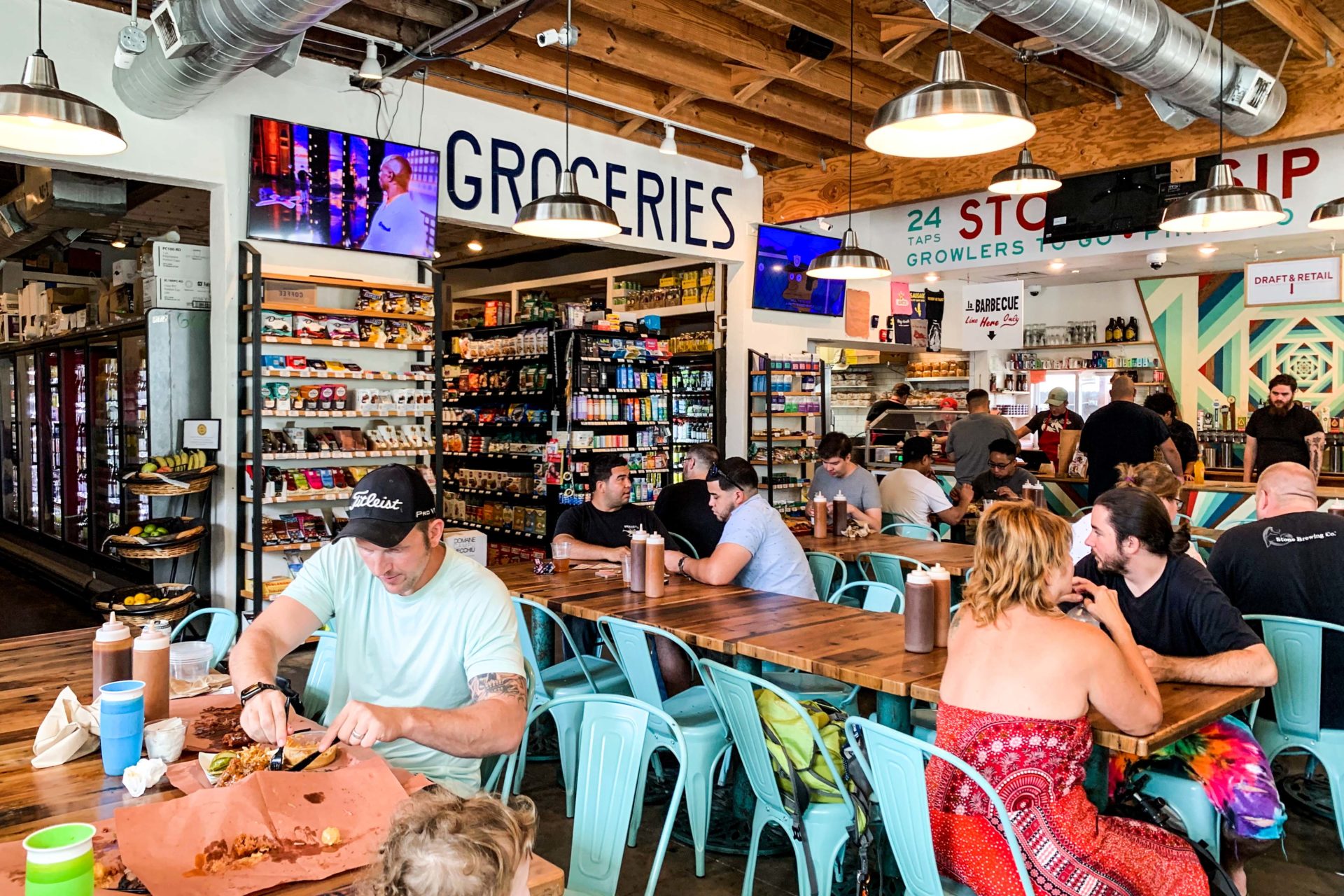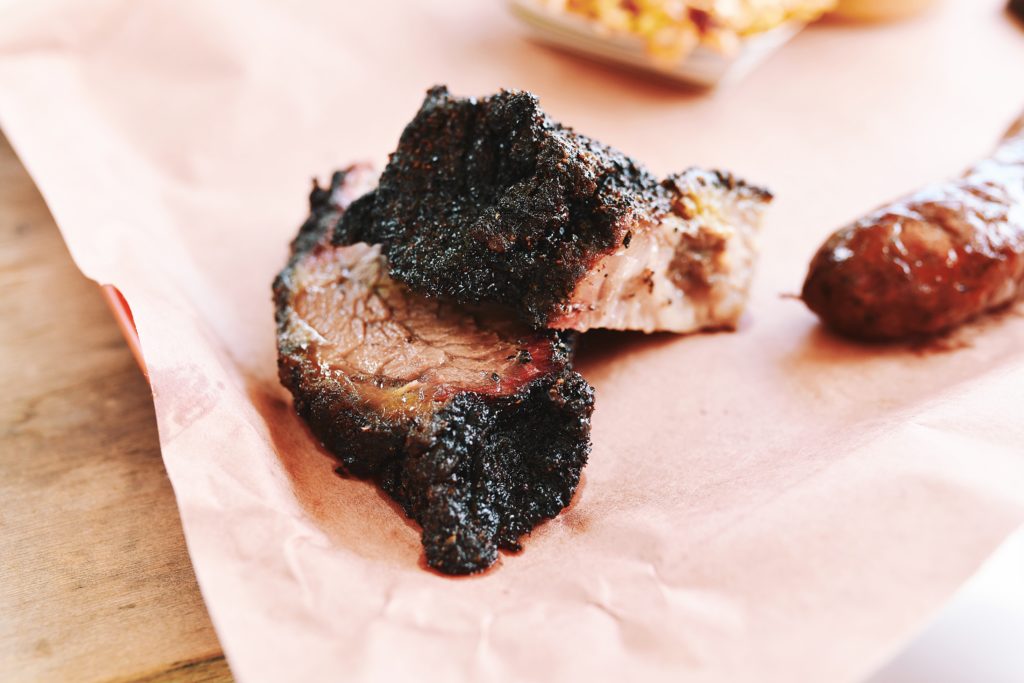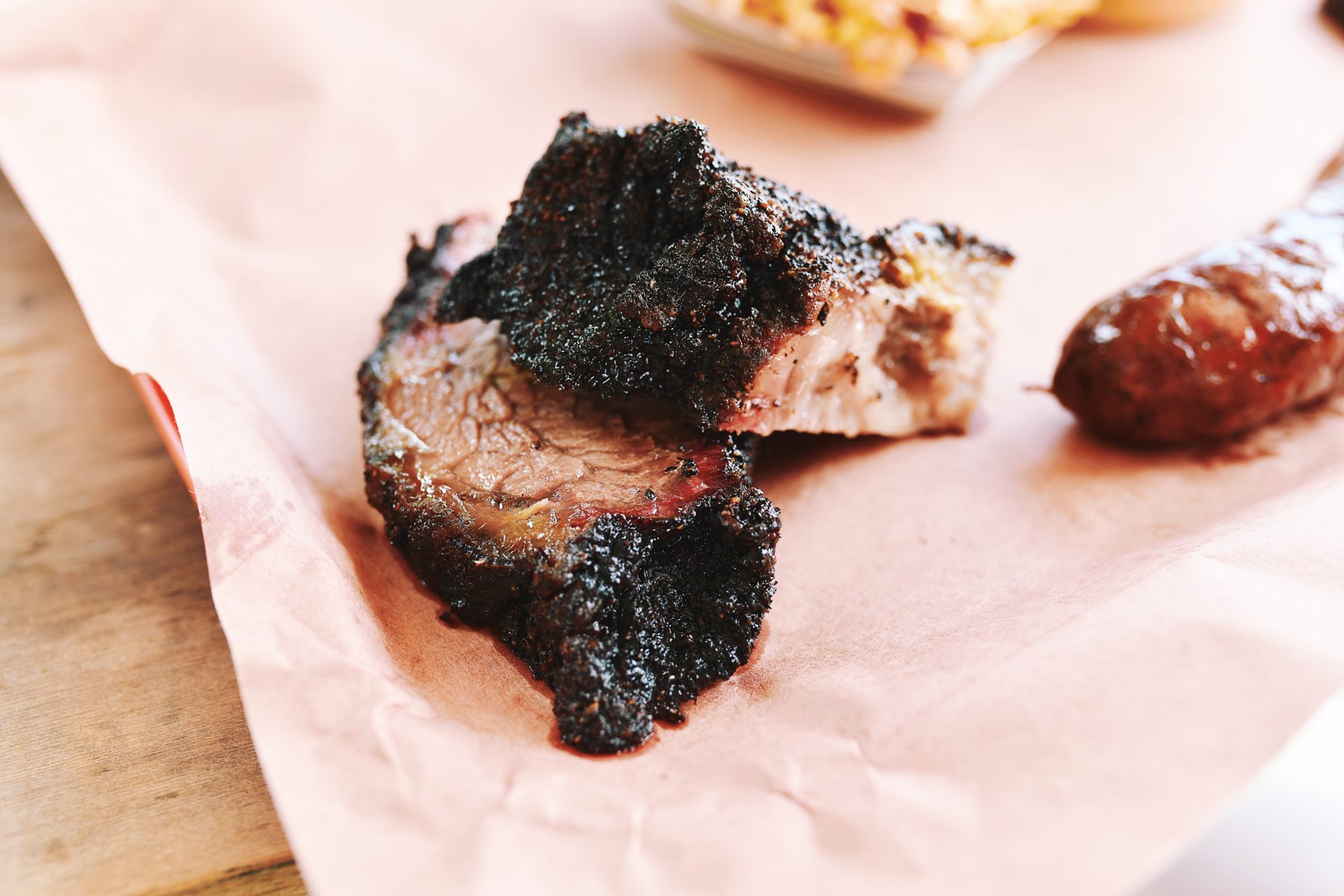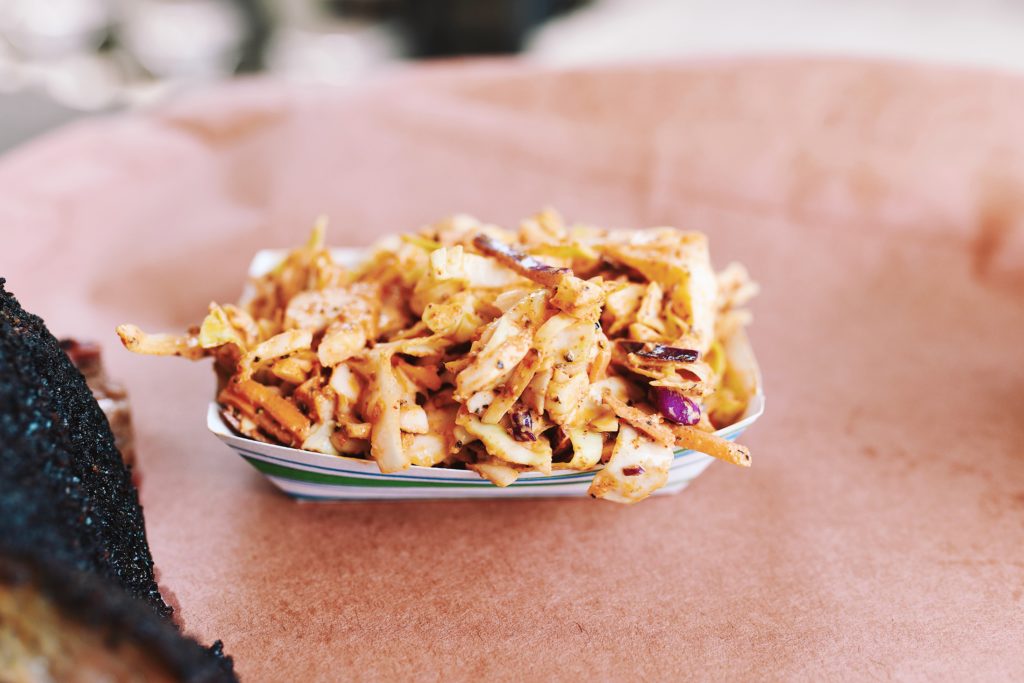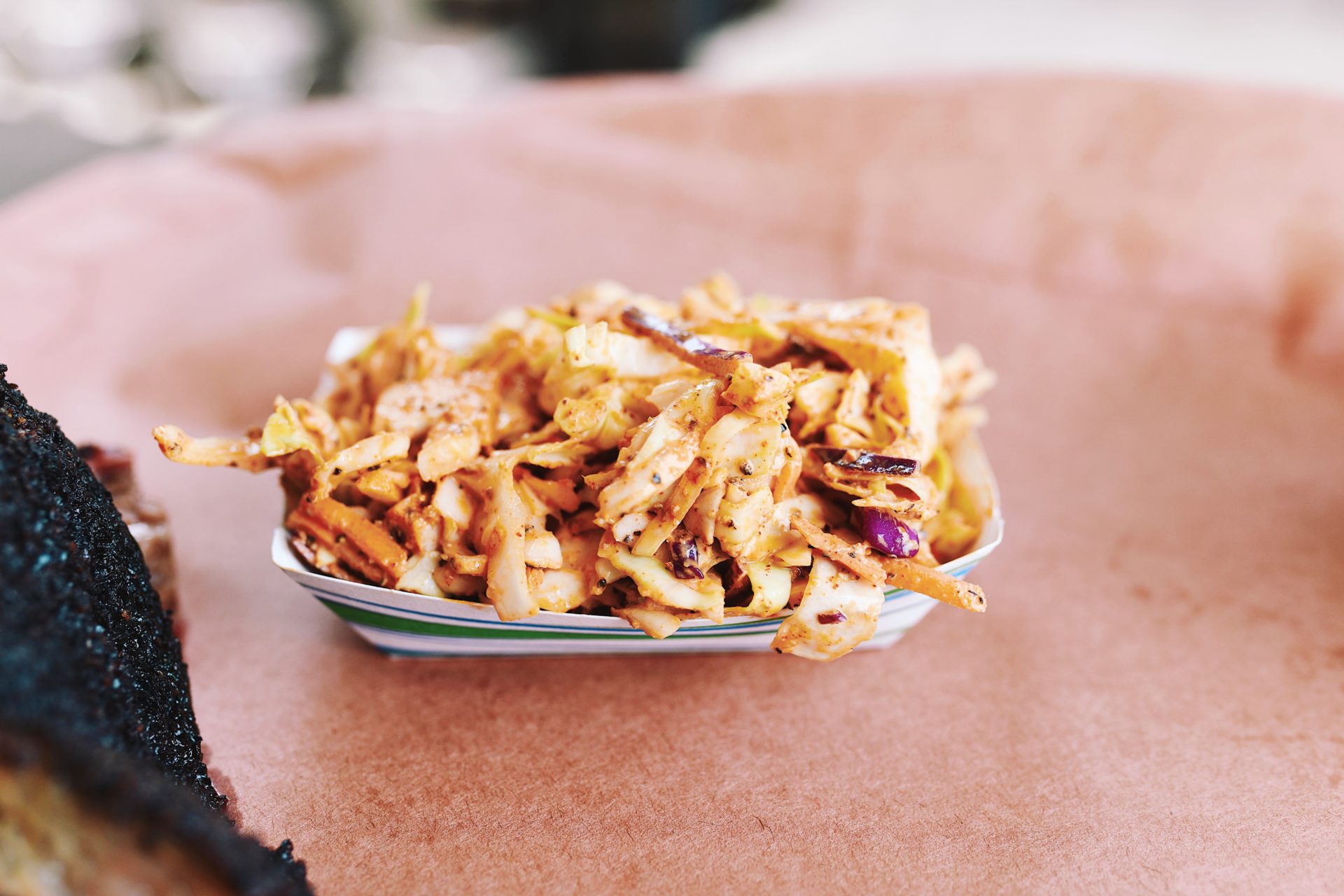 Barbecue that's worth the wait.
OK. Full disclaimer. I don't eat meat. BUT, my husband sure does. He has been to every single barbecue restaurant in Austin, or so he claims, and this is the one that he recommends to everybody. I have been there like six times, and I am a vegetarian. I don't know why, but it is so fun for me to bring people here and see the physical joy that first bite of brisket brings them. We have made so many barbecue fans happy by bringing them here, so go! My husband has been coming to La Barbecue since it was a trailer, but now it is a brick-and-mortar.
Amy's Ice Creams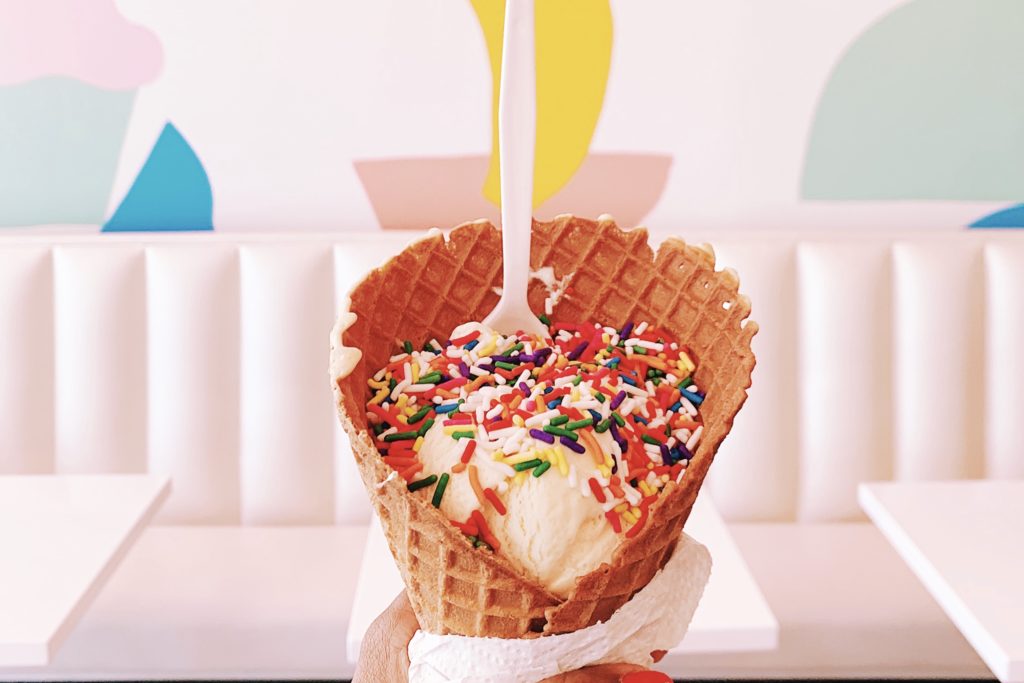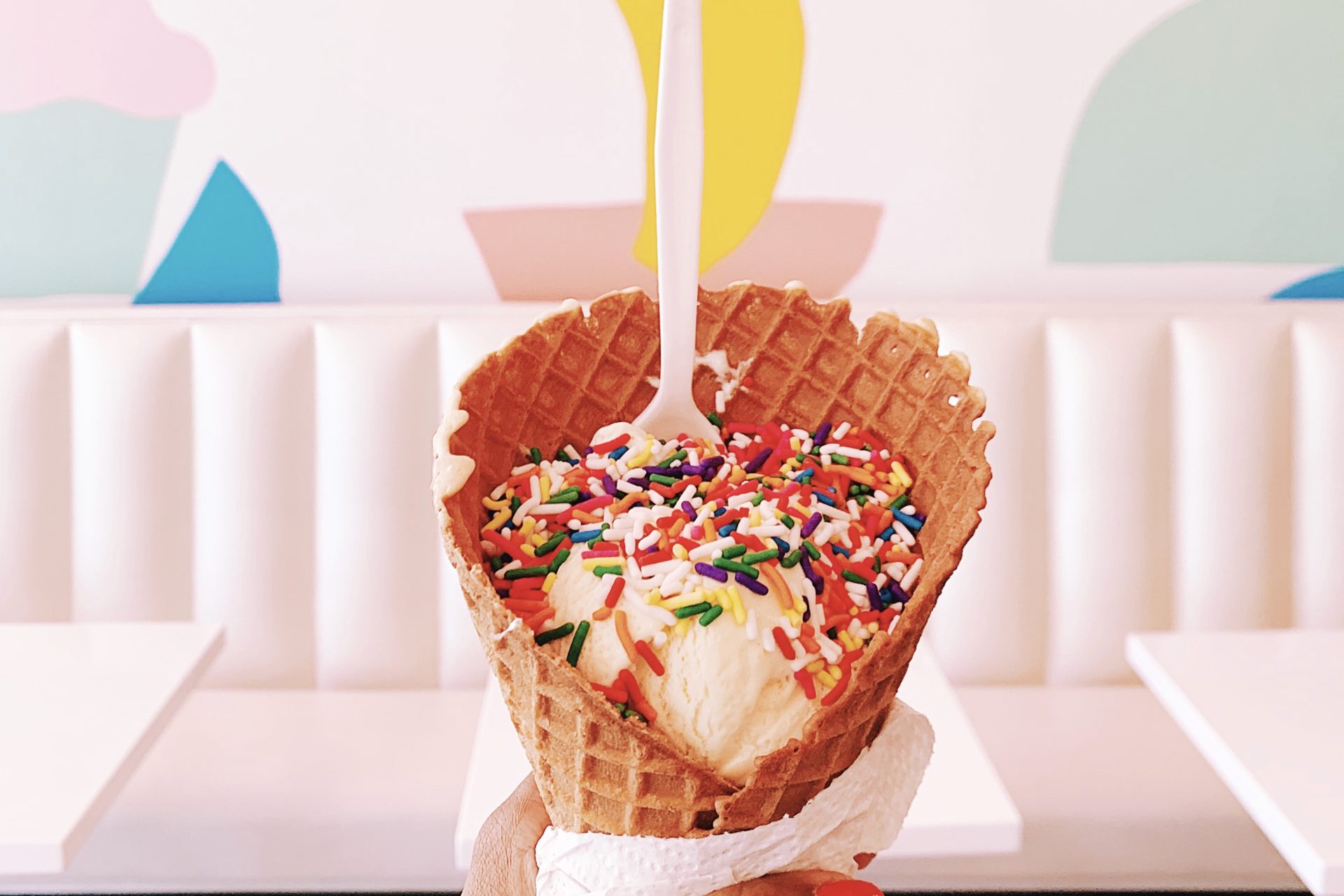 No day is complete without ice cream.
I mean obviously right? Amy's Ice Cream is so special to Austin Texas. They are known for their eclectic variety of incredible flavors. Sometimes you might even catch them throwing around the ice cream with really skilled acrobatics before it gets into your cup. My recommendation? The Mexican vanilla with cookie dough and sprinkles. You absolutely can't go wrong with that.
Austin Public Library Rooftop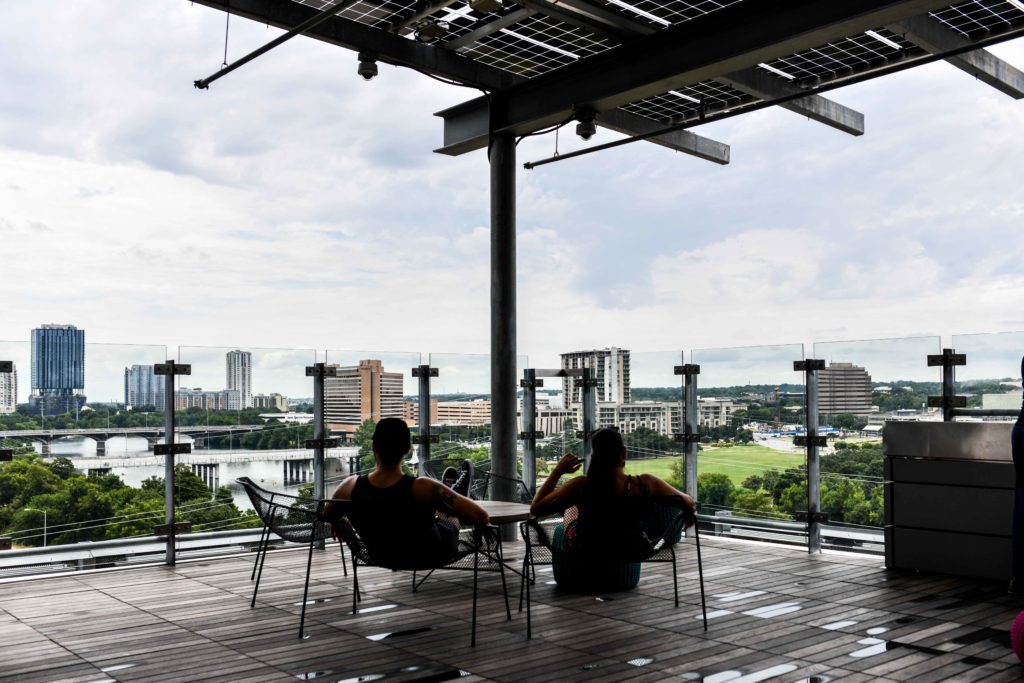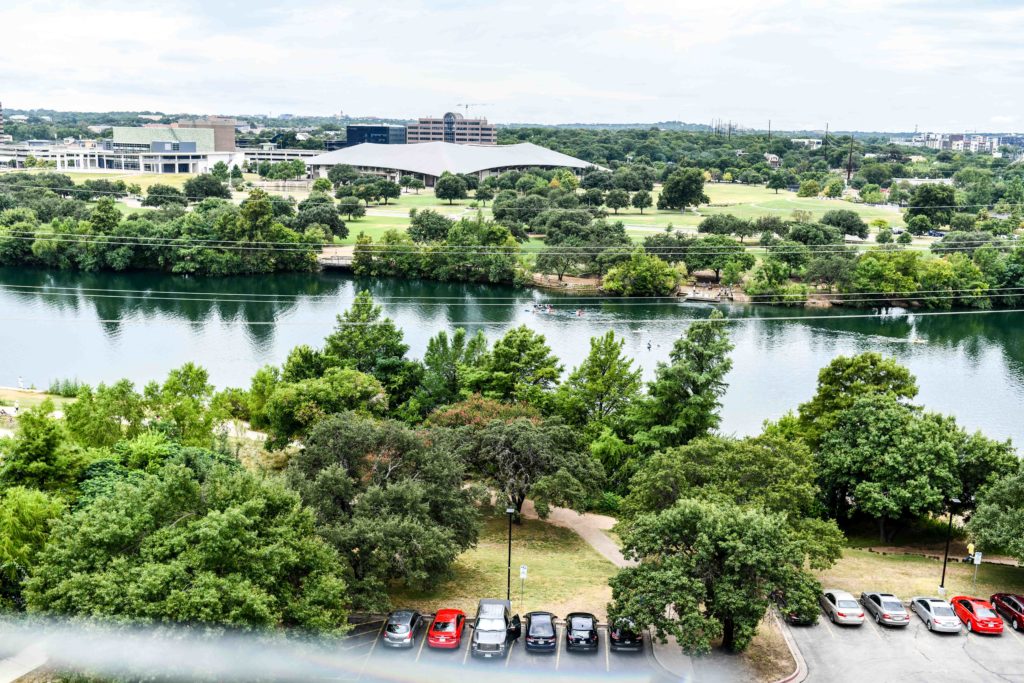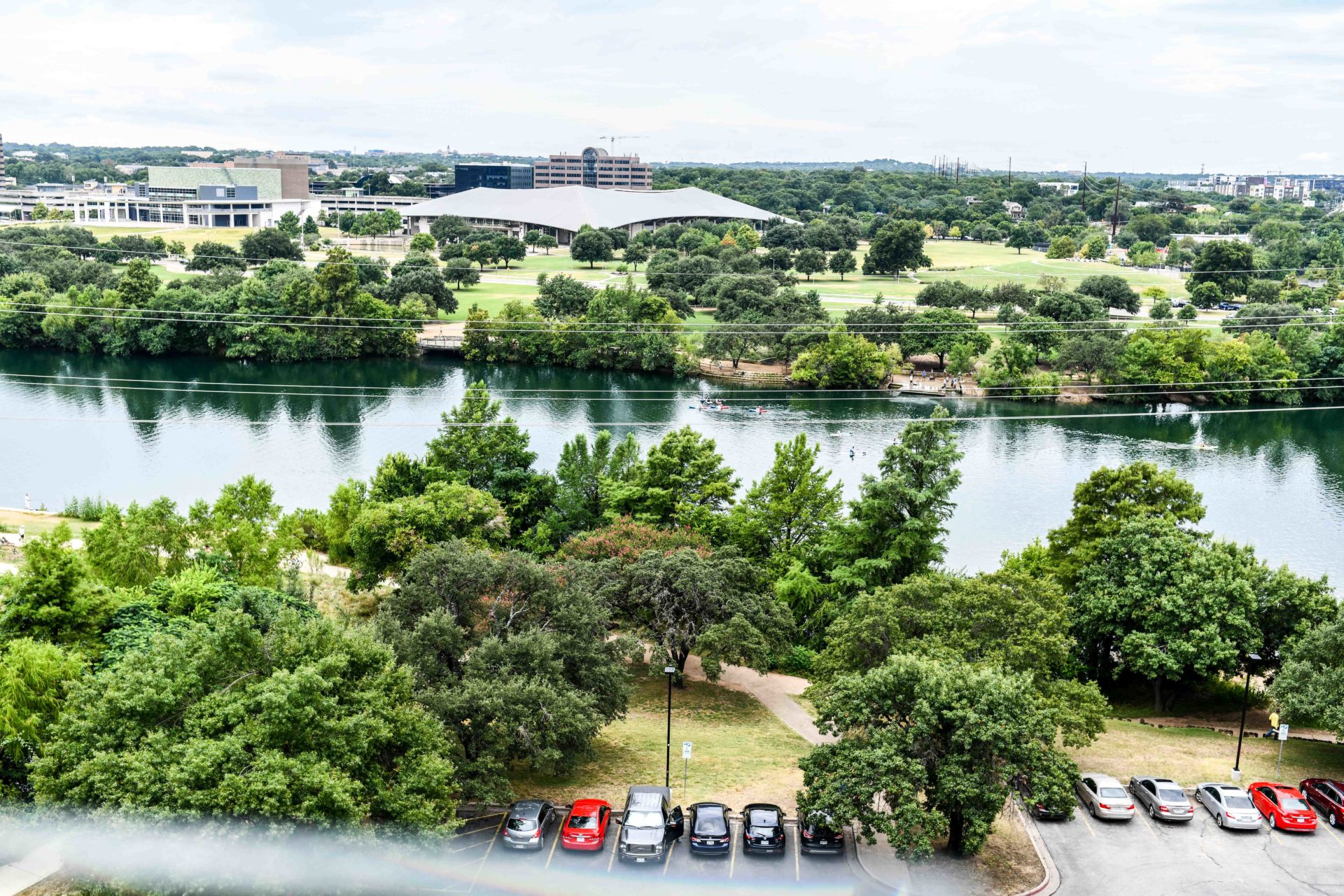 The best rooftop view of Austin, TX.
Did I mention it's free? The Austin central public library has one hour of free parking. Take advantage of it and come by to check out this view. They've made the rooftop so lovely with plenty of seating, shade, and of course, the city-view.
P. Terry's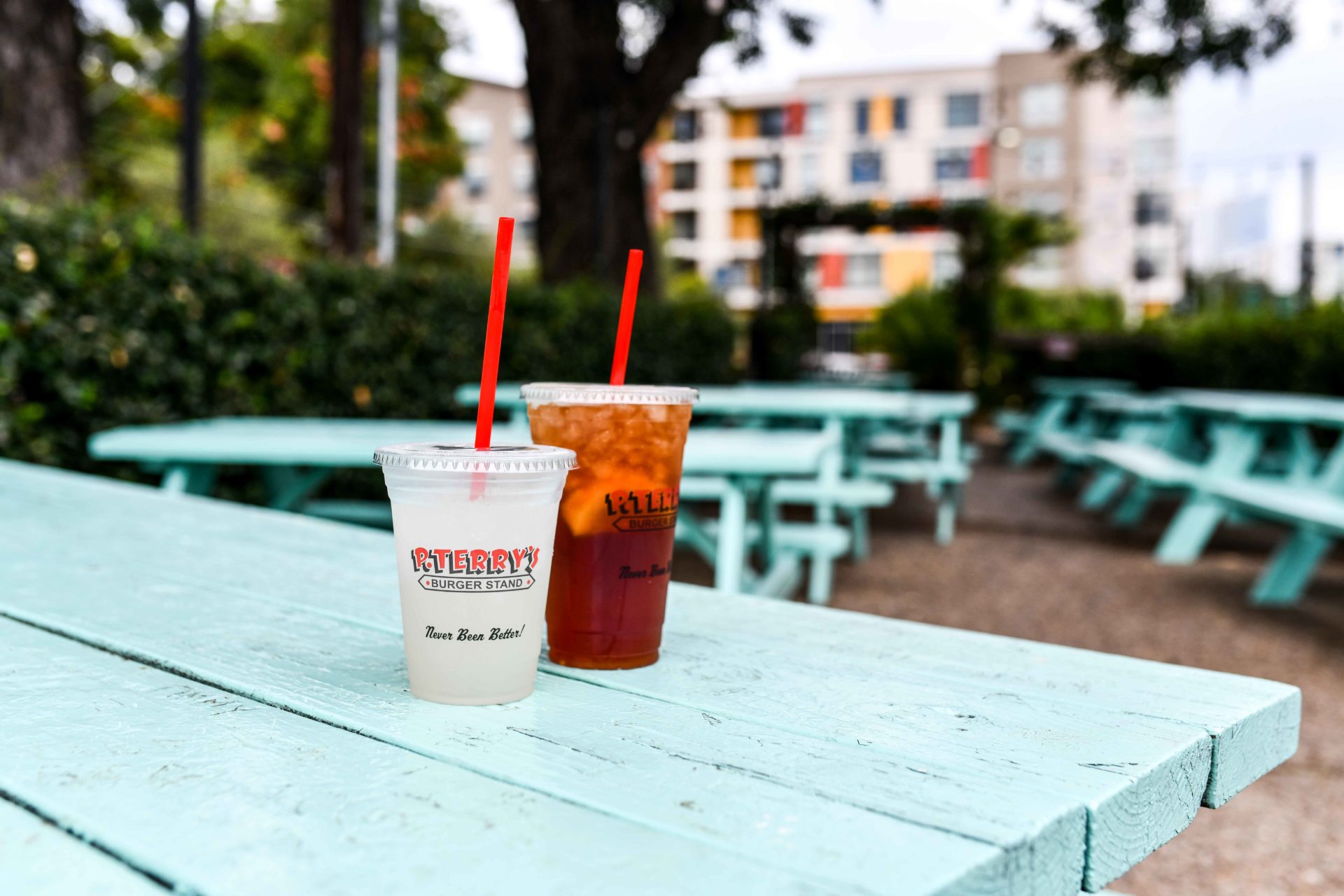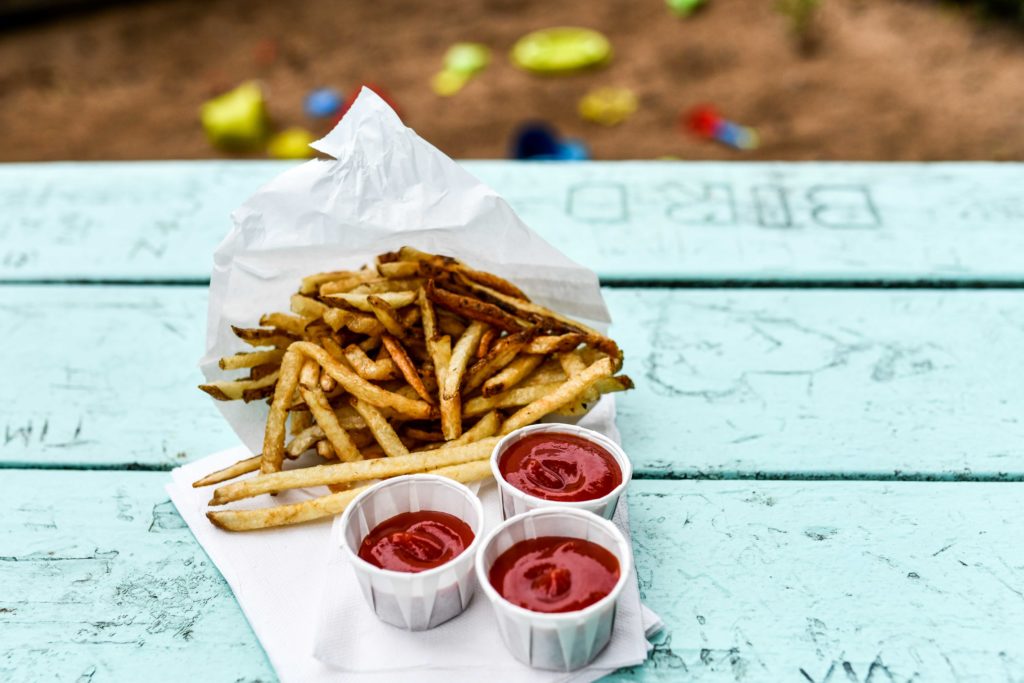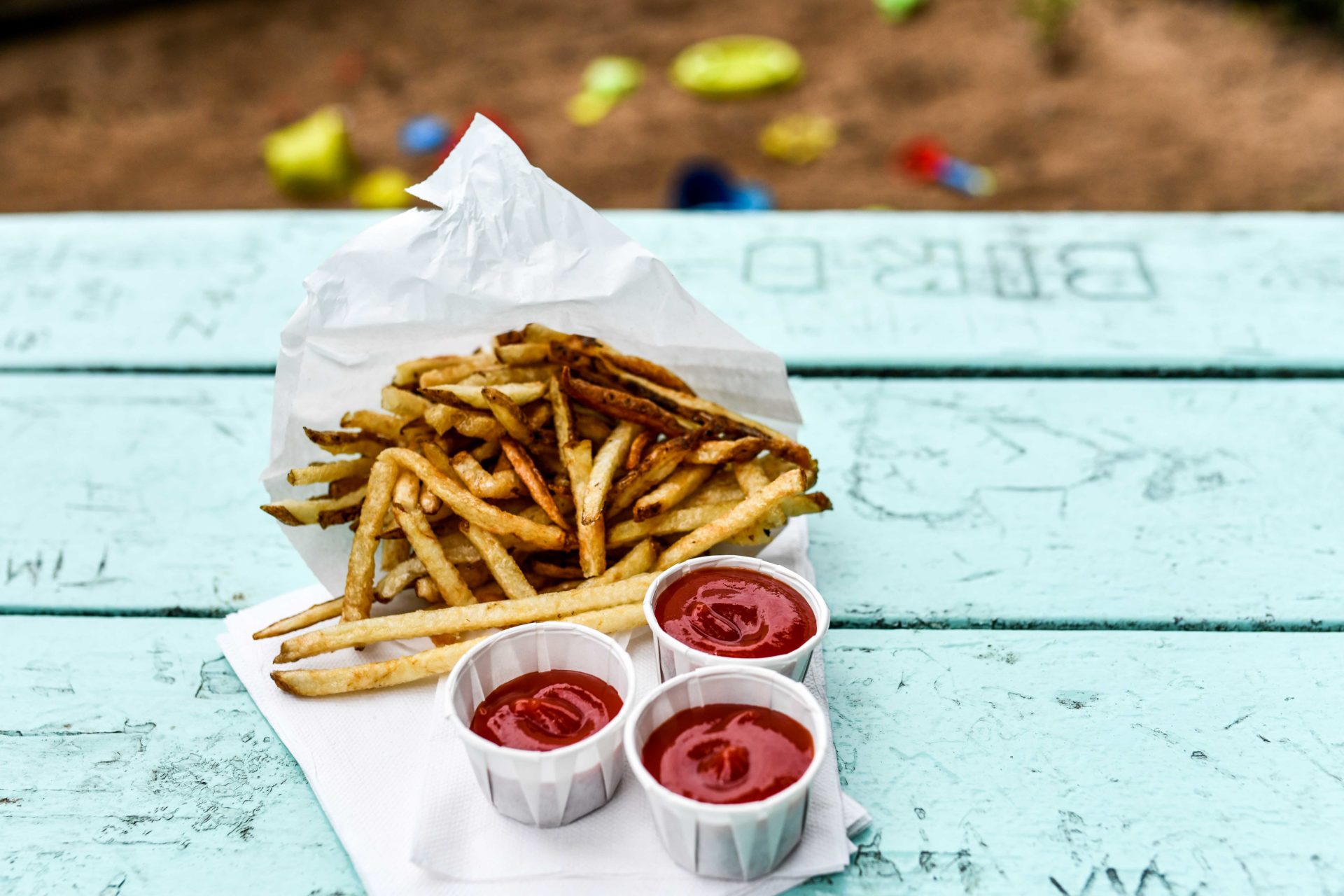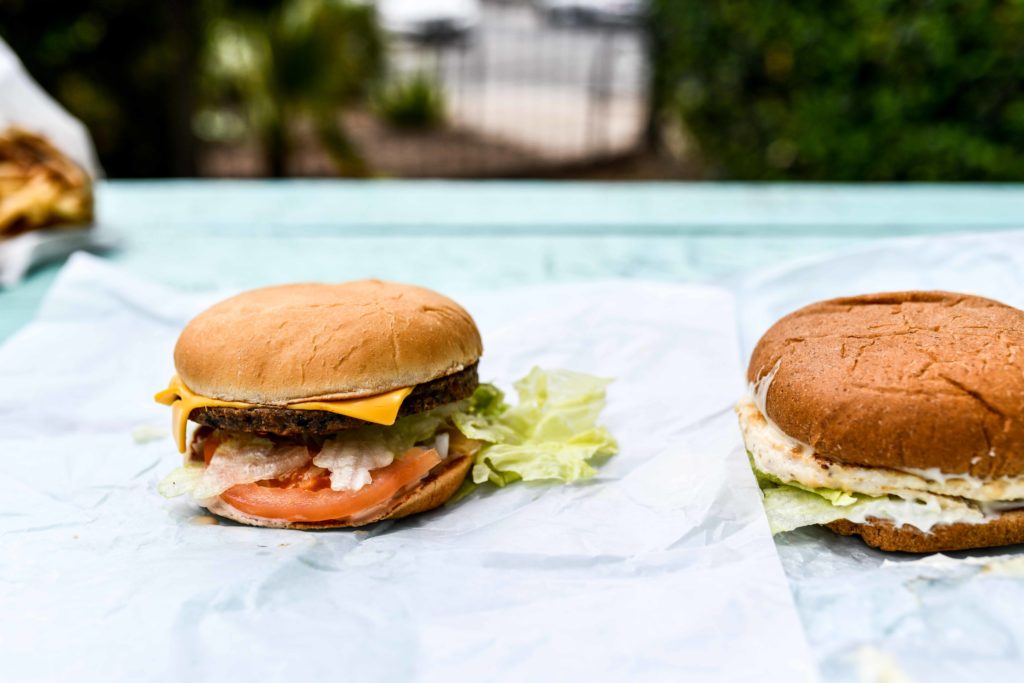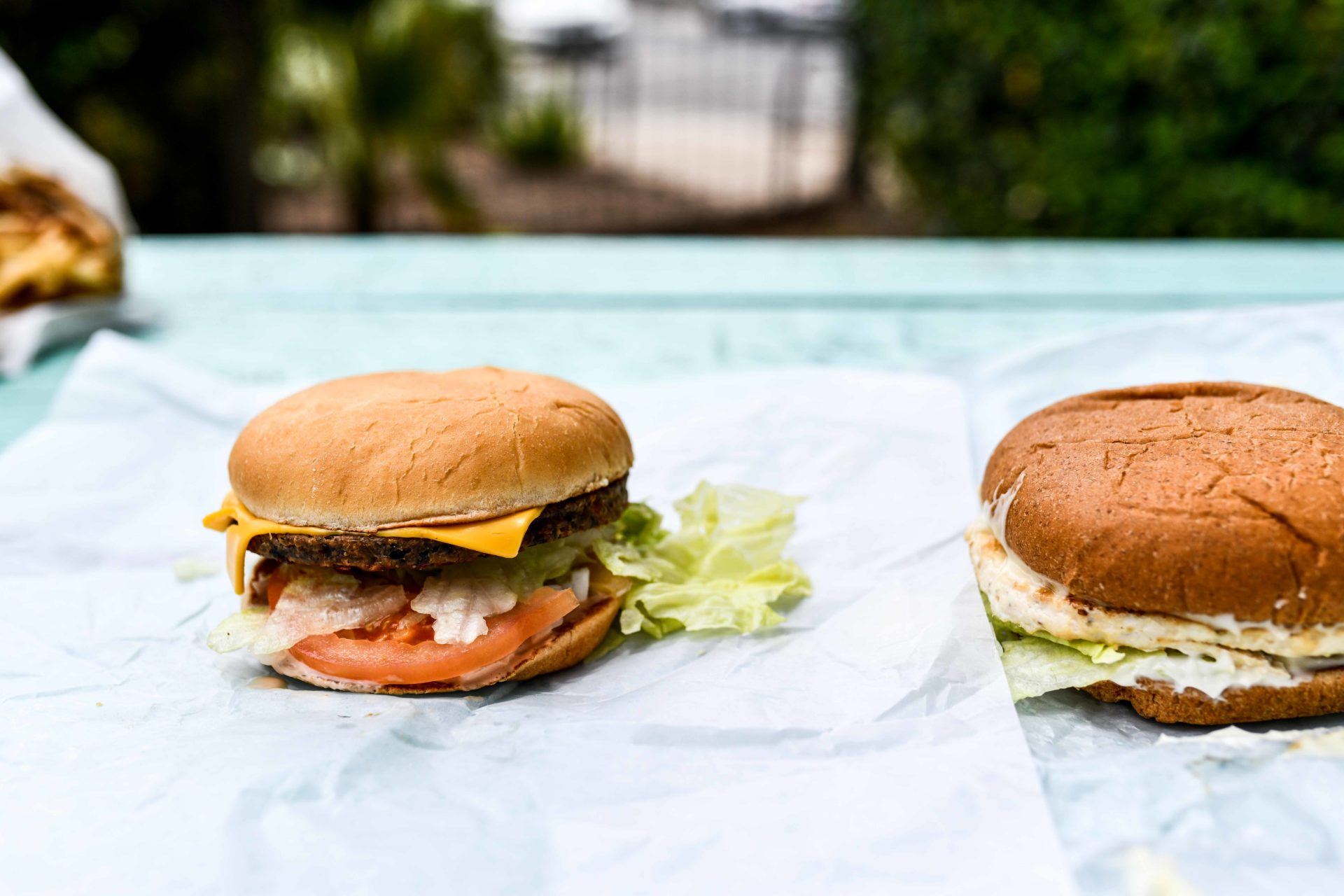 Austin's best fast food.
I am a P. Terry's regular! From their seasonal shakes to their consistently delicious veggie burgers, P. Terry's does not disappoint. My husband prefers a chicken burger, and we both order the fries!
Worth The Trek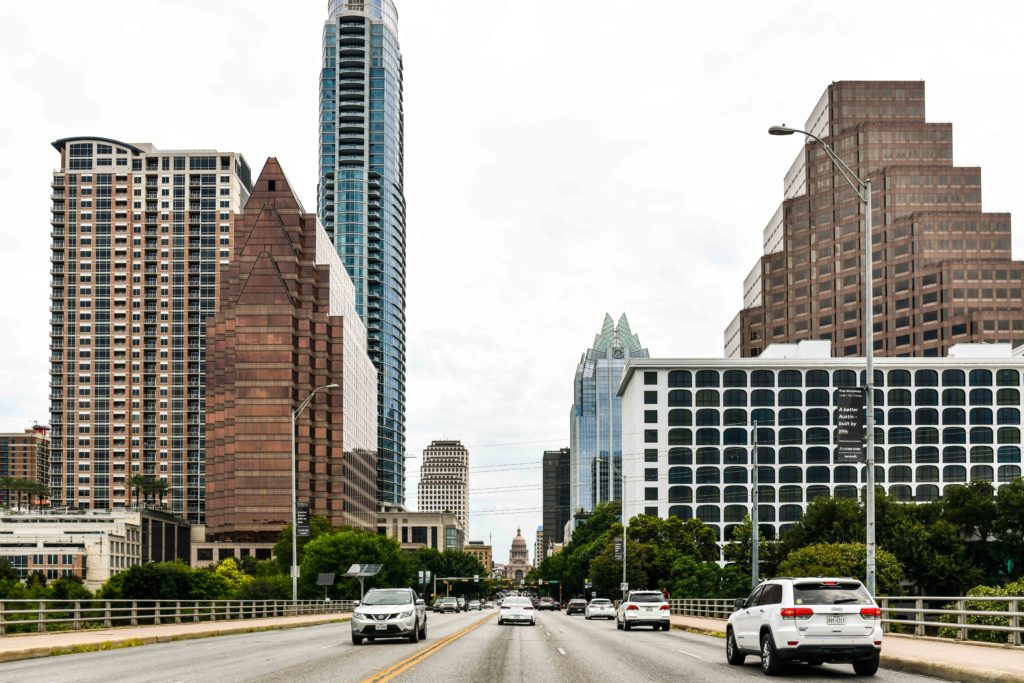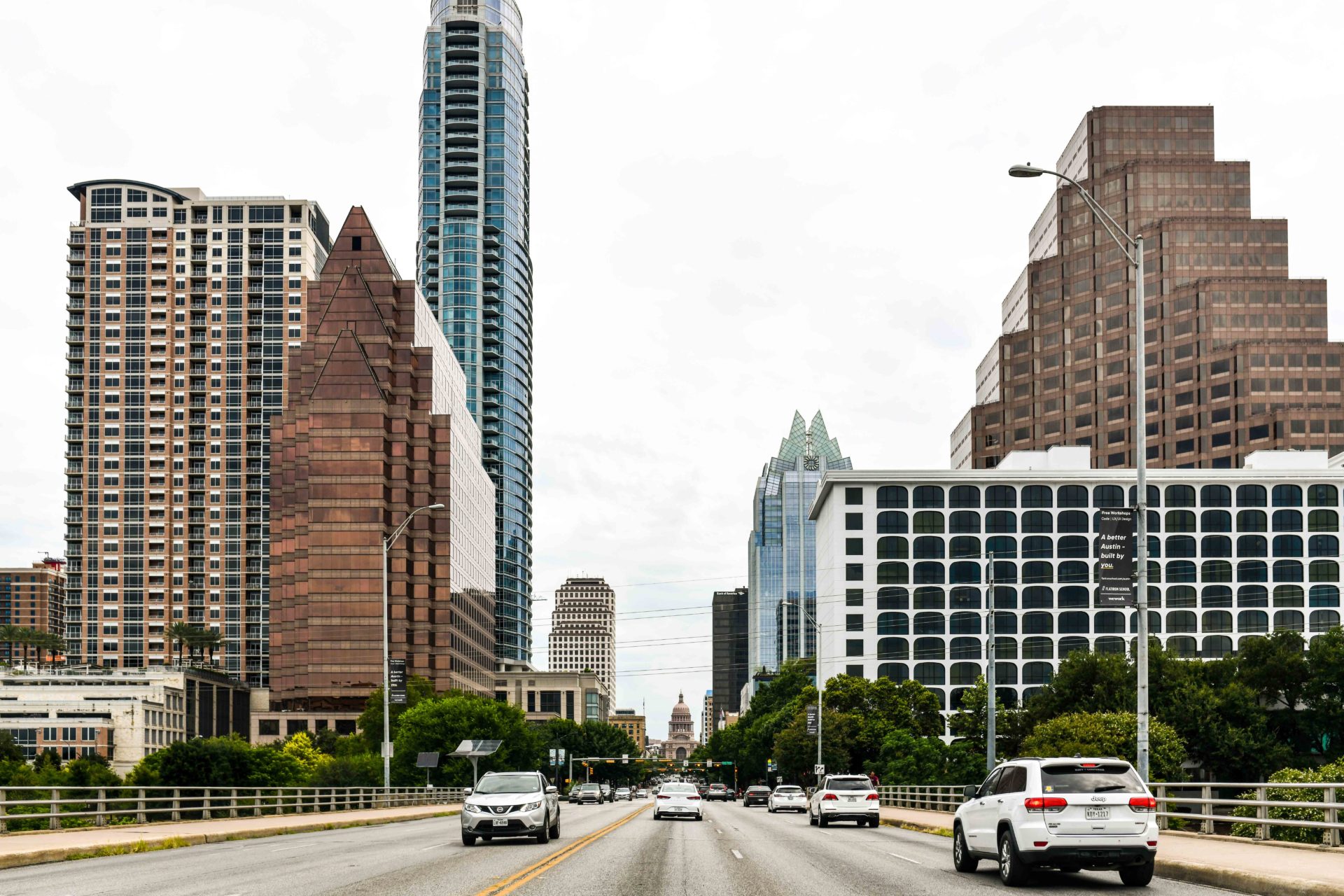 Cities near Austin you should check out.
So you've been in Austin for some time, and now you're thinking of extending your stay by checking out one of the nearby cities. Two cities I recommend you head to are Fredericksburg and Salado.
Fredericksburg (Just 78 miles from Austin)
-Breakfast at Hilda's
-Shopping on Main Street
-Lunch at Vaudeville
-Dinner at Alamo Springs Cafe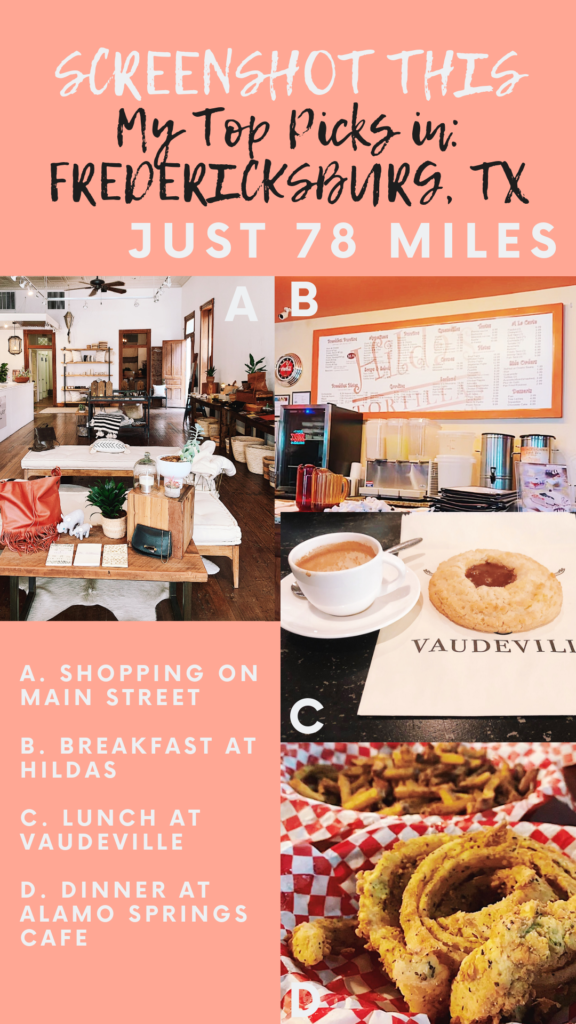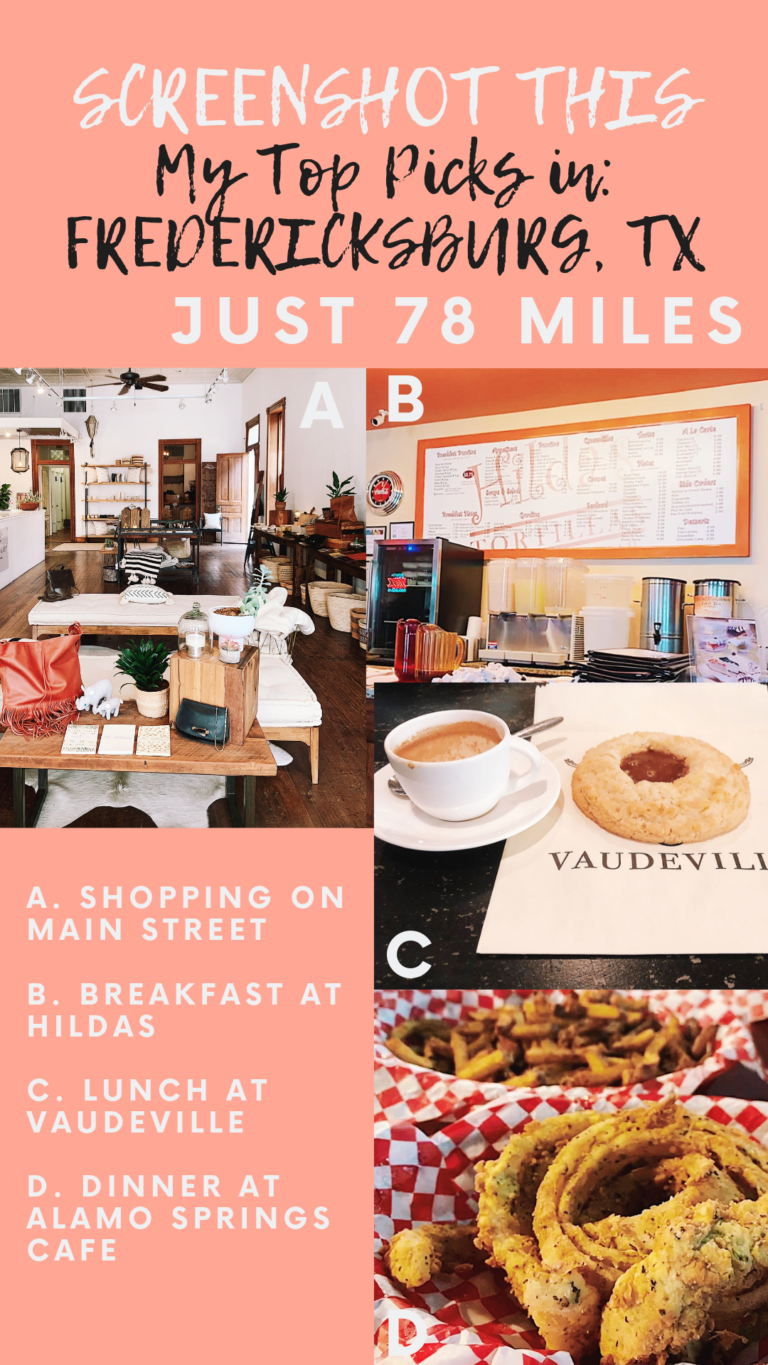 Salado (Just 51 miles from Austin)
-Stay at Stagecoach Inn
-Shopping around town
-Get candy from Sugar Chack
-Dinner at Stagecoach Inn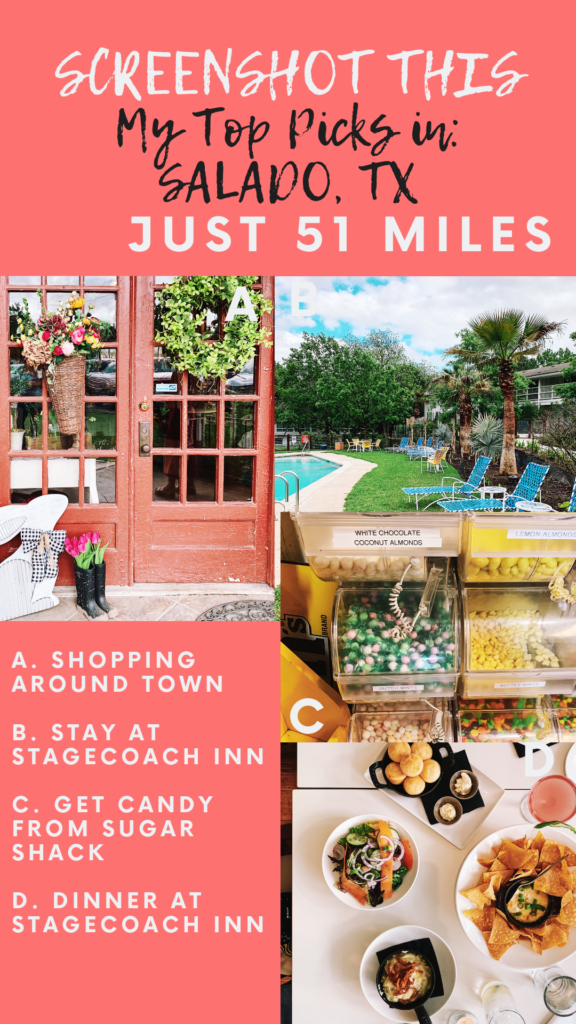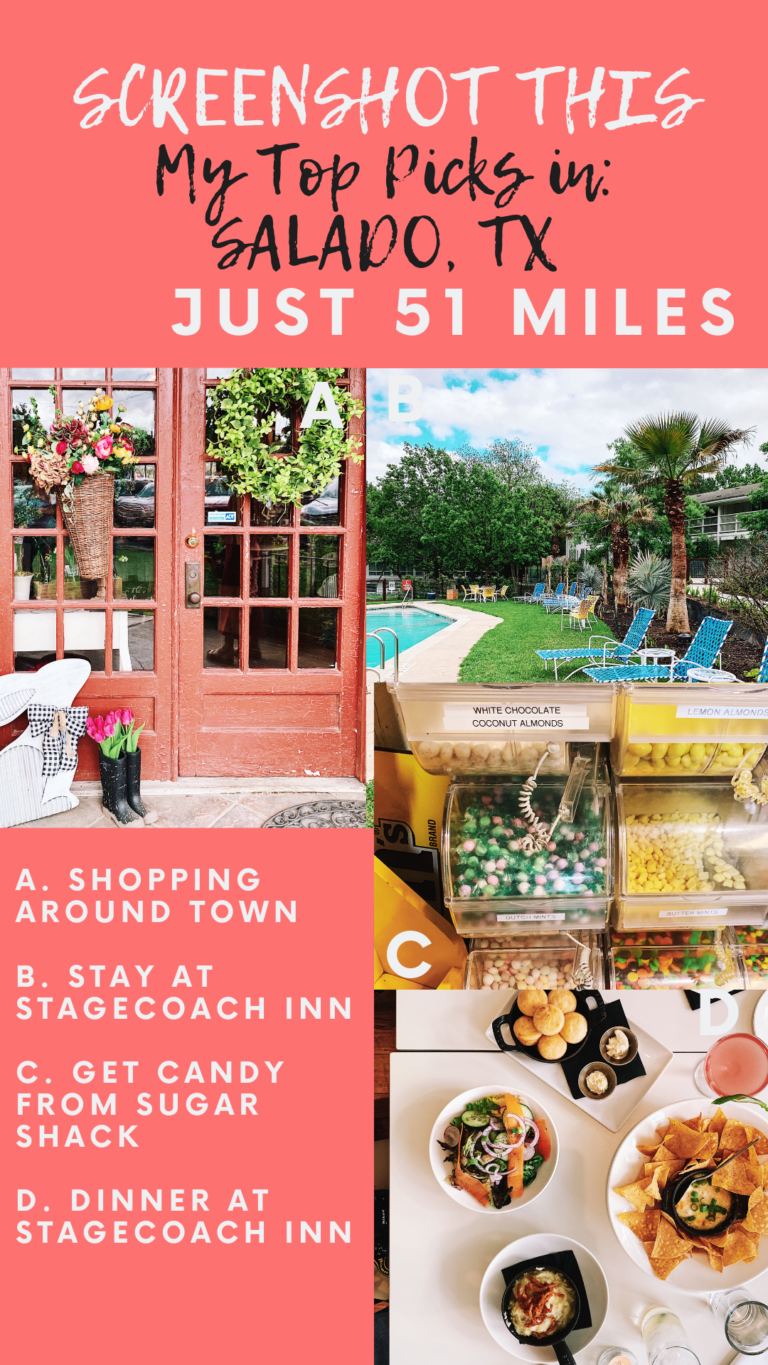 I am so excited that you are visiting Austin, Texas! Austin is absolutely a city that everyone should check out because there is something here for everyone. If you aren't following @TravelTex on Instagram already, definitely do! They share great content on spots around Texas to add to your travel list.
You can also follow along on any of the channels below:
Facebook: https://www.facebook.com/TravelTexas
Twitter: https://www.twitter.com/TravelTexas
Pinterest: https://www.pinterest.com/traveltex/
YouTube: https://www.youtube.com/traveltexas
Website: https://www.traveltexas.com/
lnstagram: https://www.instagram.com/thehonestshruth/
Blog: https://www.thehonestshruth.com/
Cheers,