This Friday I am sharing this beautiful brass necklace from Ten Thousand Villages with you guys. Have you ever heard of Ten Thousand Villages before? At this store, you can shop unique, handmade gifts from around the world, including fair trade baskets, jewelry, crafts, and other items from international artisans. The brass necklace I'm showcasing has an amazing story.
Decades of conflict left the Cambodian countryside littered with bombs—some still dangerous, all a reminder of violence. One by one, the makers at Rajana, a Ten Thousand Villages' fair trade partner, cut and shaped brass bomb casings, safely cleared by a demining agency, into jewelry, wearable statements of peace and progress. How amazing is that? From bombshell casings to beautiful jewelry.
I pair this necklace with a variety of tops, from turtlenecks to sweaters to t-shirts. It's versatile, elegant, and dainty. For more information on the bombshell pieces, click here.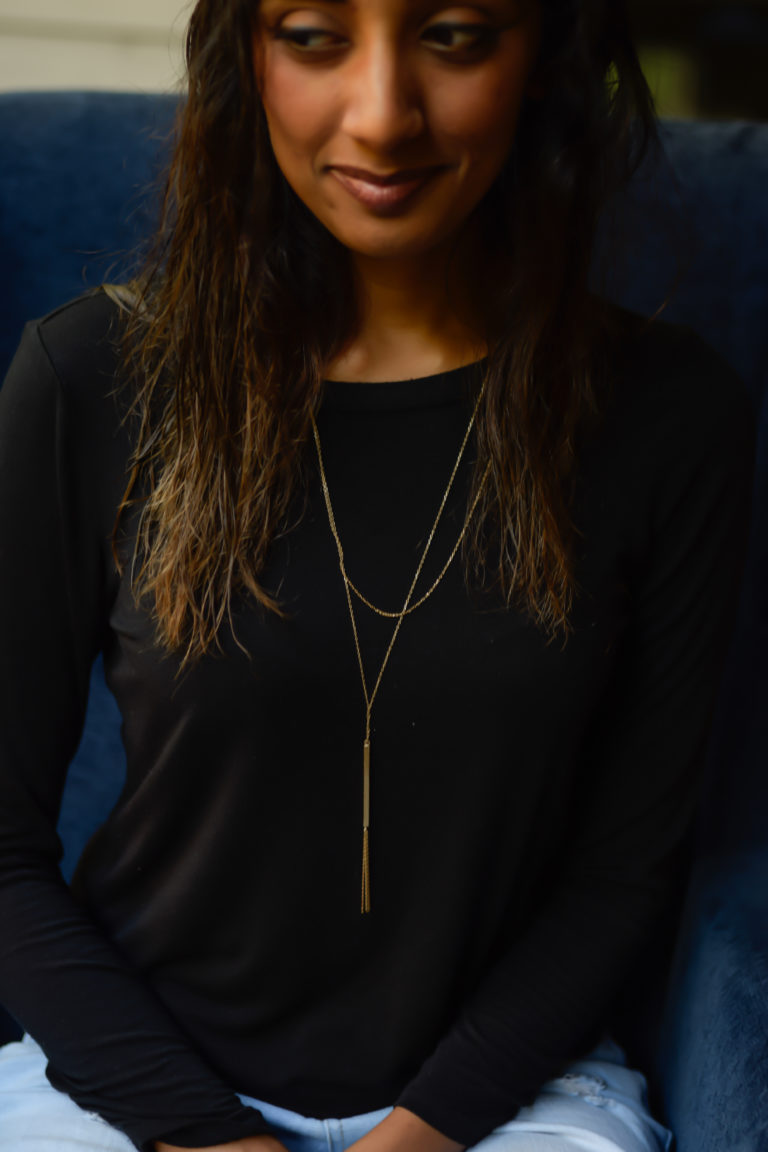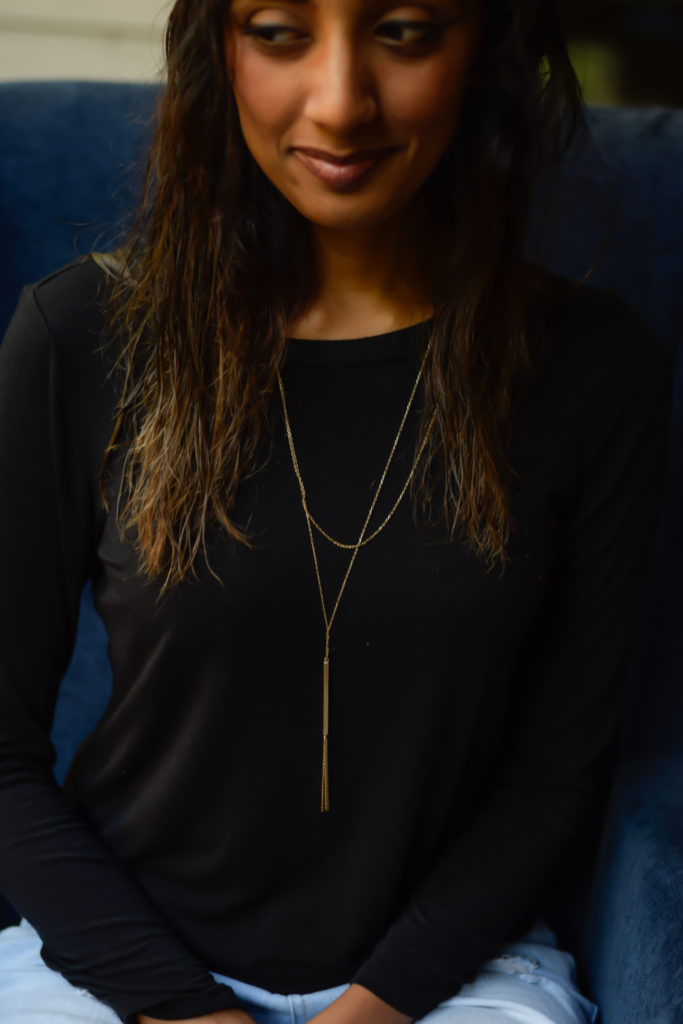 I had the chance to ask Val Schade from Ten Thousand Villages some questions about the business. You can check out those answers below.
What inspired the start of this business?
Ten Thousand Villages was started in 1946 by a woman named Edna Ruth Byler who, having lived through hard times herself during the Depression, knew how important dependable and dignified work is. While in Puerto Rico volunteering with her husband, Edna met women who made beautiful embroideries but had no place to sell them. So, she brought them home and began to sell them to her friends and family. Eventually the Mennonite Central Committee, an international aid and relief agency, saw the long-term value that sustainable income opportunities would bring to impoverished villages all over the world.
They supported Byler's endeavors and facilitated her travels so she could expand her fair trade enterprise and connect small artisans to the North American marketplace. She turned a really simple idea into the global fair trade movement! Ten Thousand Villages has changed a lot over the years, but we have always held true to our ethical business practices.
Why is your line of products different from other boutiques?
The main thing that makes us unique is that we are 100% fair trade. Everything in our shops is handmade in a safe environment by somebody who is paid a fair wage for his or her work. Our partners use as many recycled and sustainable materials as possible, and the income generated pays for things like community schools, health care, and nutritious meals.
What kind of people buy your products?
We see all types in our stores! Women that are looking for a new accessory to brighten up their wardrobe, friends looking for the perfect gift, and even engaged couples registering for their socially conscious wedding.
Out of the many products you carry, which is your favorite? Or favorites?
I think I love the recycled sari designs the most. Each one is so beautiful, vibrant, and unique! It's a great feeling when you know something is not only made out of fabric that would otherwise be in landfills, but was hand-stitched by a woman who has escaped the sex trade and is building a better life for herself.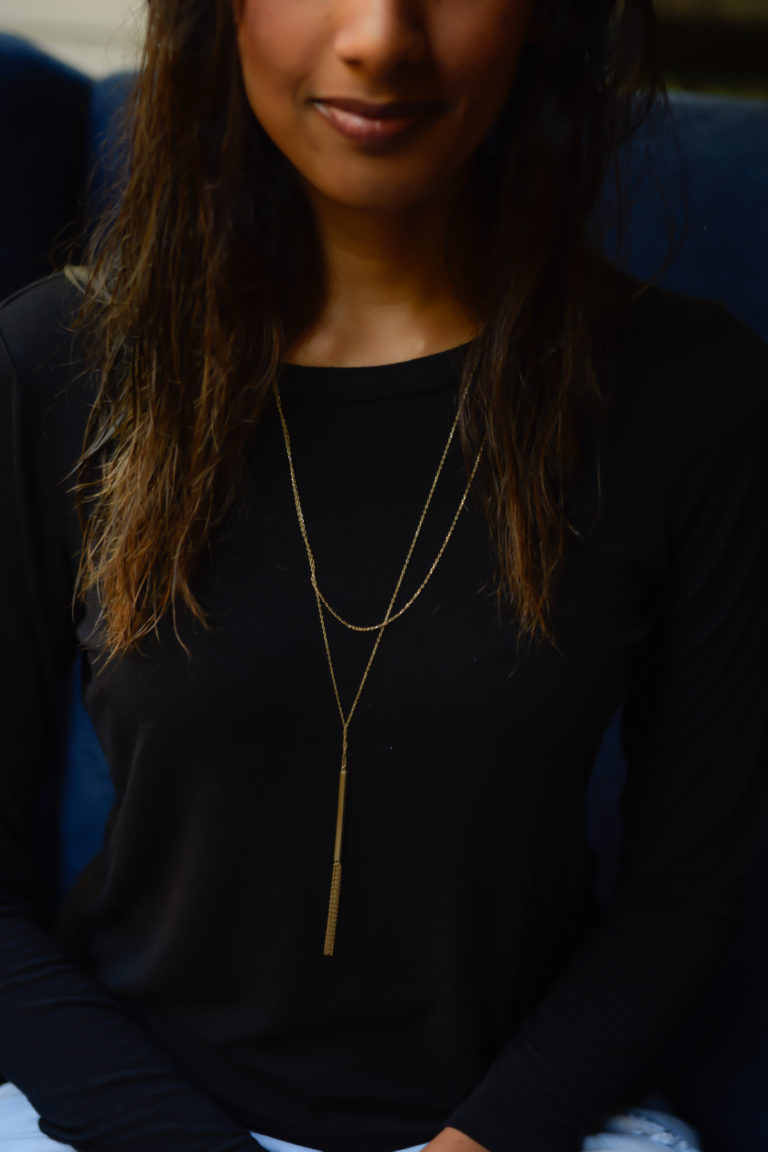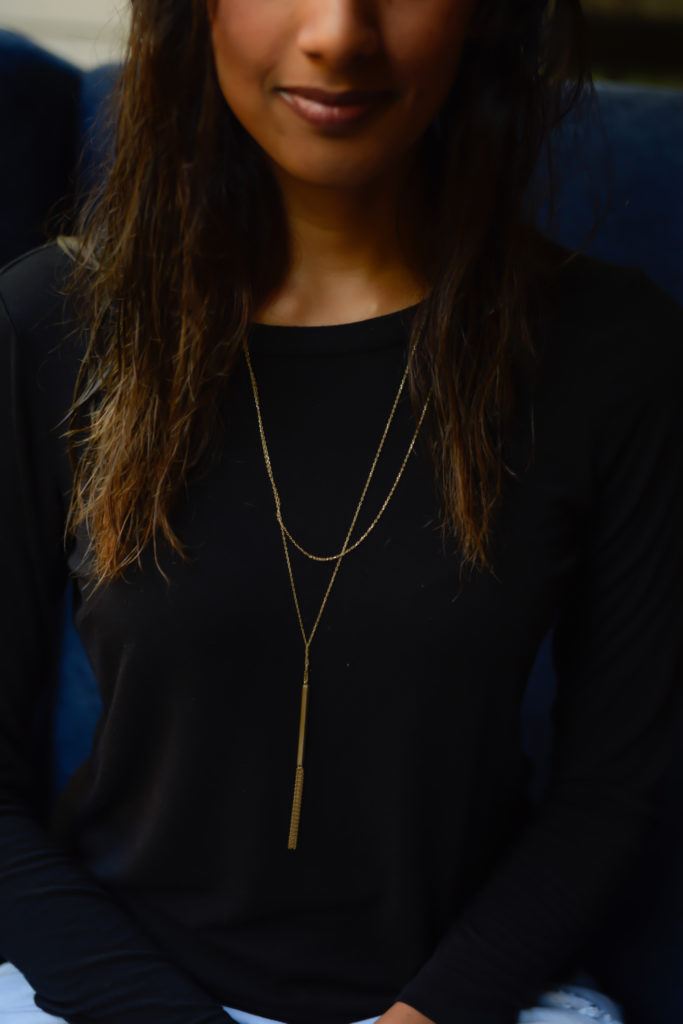 So tell me, what products on their website are you a fan of? Are you keen on shopping with a purpose?
Check out their Instagram while you're at it.
Cheers,