Cowboy boots are the quintessential Texan shoe wear.
They pair nicely with dresses, jeans, and even wedding gowns (guilty as charged)!
So it's my pleasure to share with you all a few pairs of cowboy boots that are an absolute steal.
Sturdy leather cowboy boots last years so you won't have to worry about wear and tear!
I've linked some below with rewardstyle and Amazon.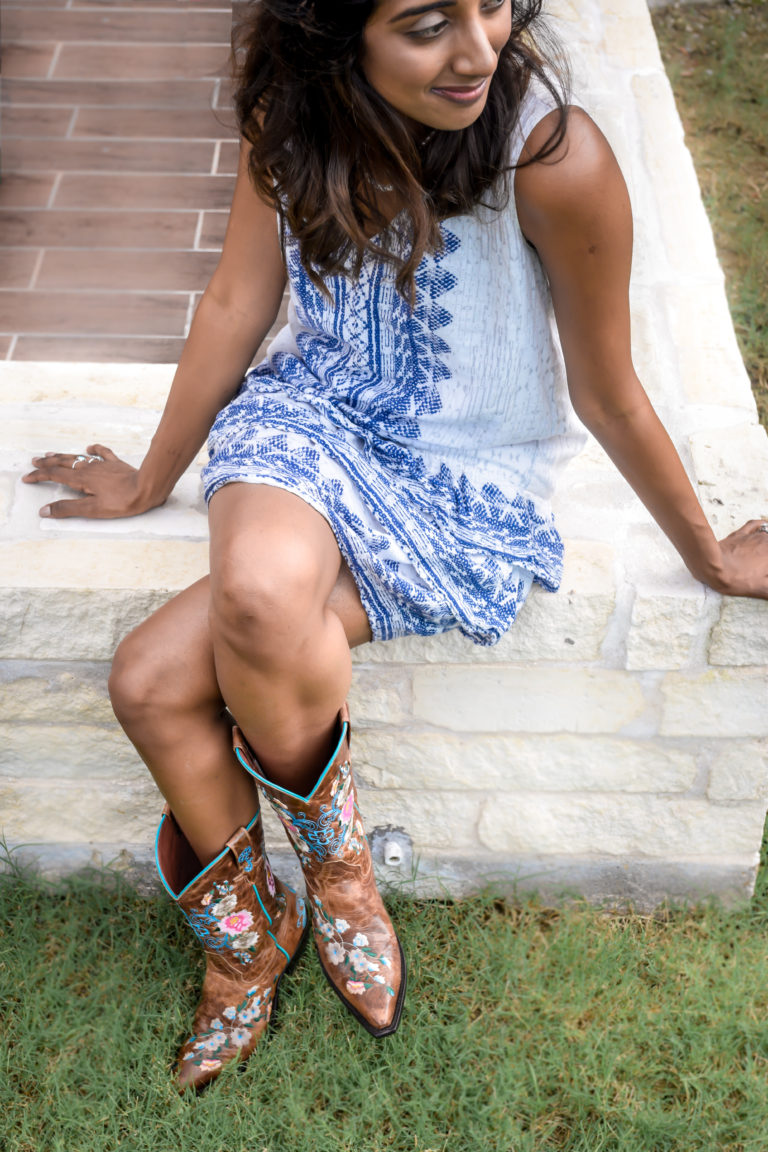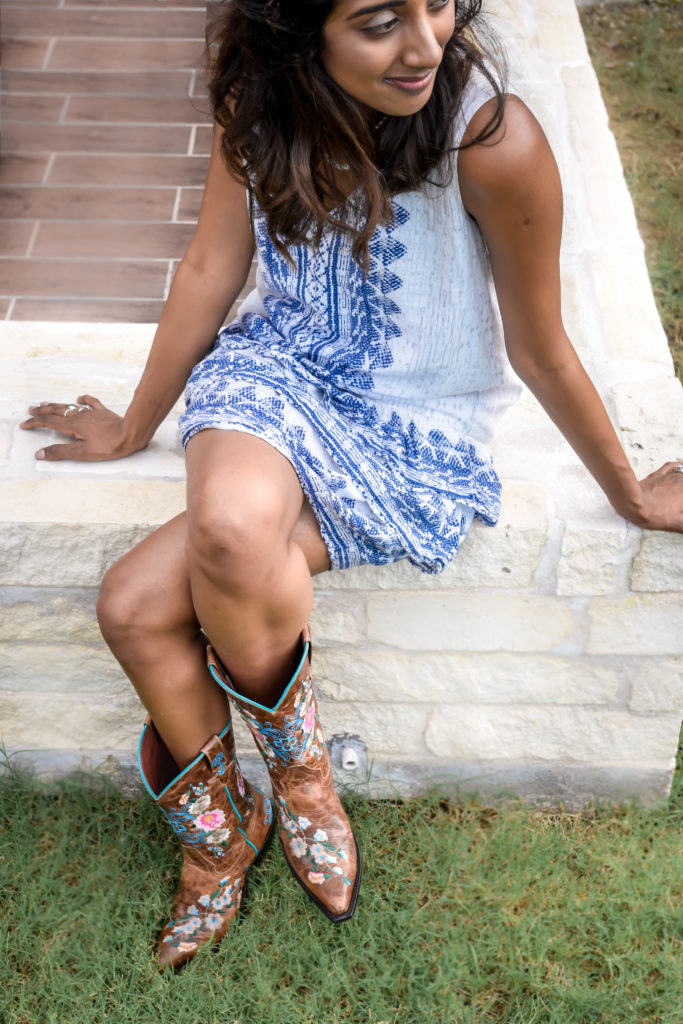 If rewardStyle is difficult for you, check out the boots I've linked
below with Amazon.
These are specifically floral cowboy boots.
The first pair on the top left are the ones that I have!
So tell me, which pair are you going with?
Floral cowboy boots are so feminine, fun, and, unique.
Definitely get yourself a pair of floral boots!
My whole family owns boots, even my father haha! I own three pairs.
One to walk around in country fields in that keeps me safe, one for everyday wear,
and one really special pair I wore on my wedding day.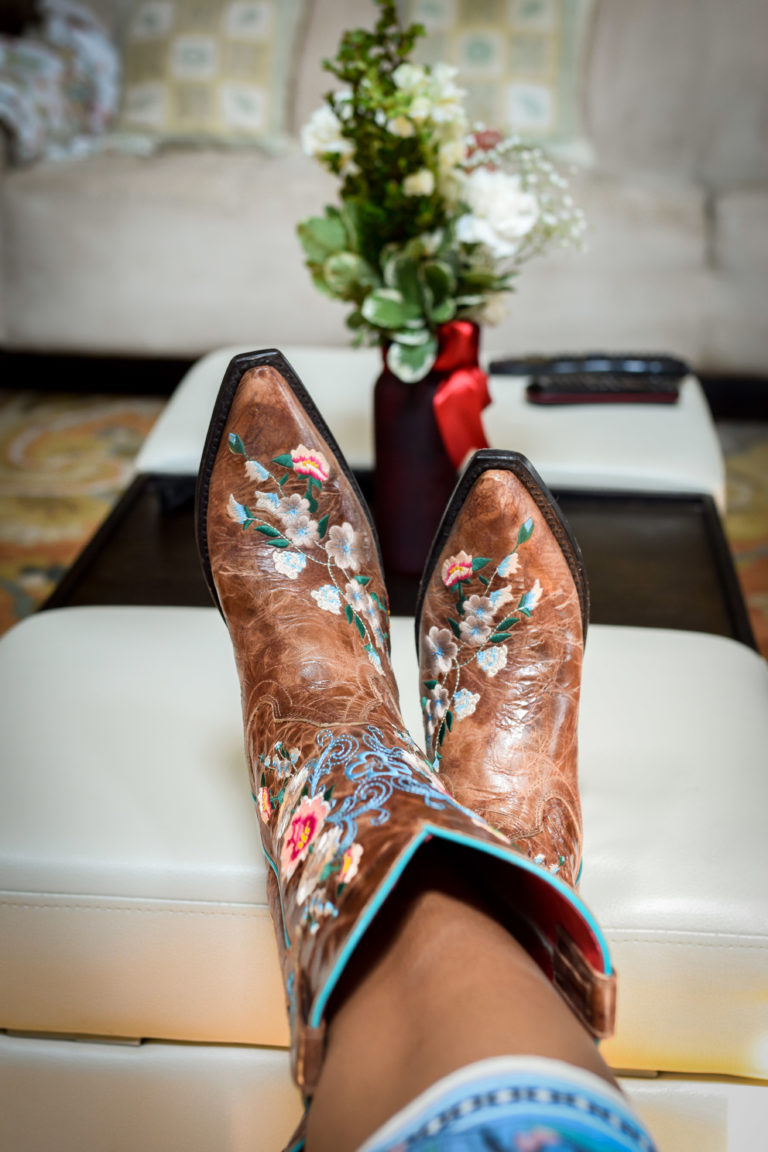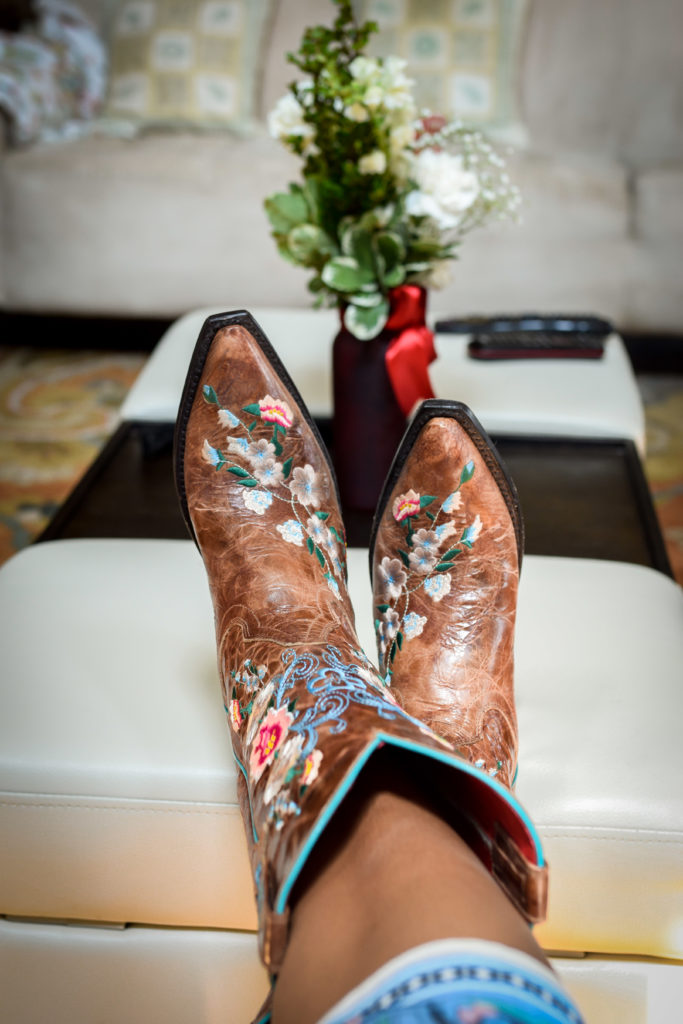 Make sure to wear the right kinf od socks with your boots.
You definitely don't want those nasty boot blisters!
Try thin book socks. You can buy those on amazon as well!
P.S. – If you purchase boots from the link I sent you, I may receive a percentage commission! 
Cheers,