Okay, so you've read my The Honest Truth About Starting a Blog and Running a Blog, and now you've decided to start a blog. You've come to the right place, my friend! Here's all the starter information I wish I knew when I started my blog. Tell me your thoughts below and also, if you have any tips on how to start a blog, drop those down below! Before we get into the nitty gritty, make sure you have a mission statement. This is the purpose of your blog and your goals for your blog. That will help you make decisions along the way. Okay, now let's get into the nitty-gritty.
START A BLOG – NITTY GRITTY
GoDaddy
This is where I bought my domain name. It's strangely entertaining to type in different domain names here and see what prices they are going for now. You can host your website with GoDaddy too if you want! GoDaddy had a backup of my site when I used to host with them, and they saved me when all of my website data accidentally went away. Why did it go away? I made a coding mistake behind the scenes and learned very quickly that I AM NOT a coder lol. Talk about being humbled.
WordPress
This is the platform I've used since the very beginning. I might migrate to something else at some point, but for now, it works well. I love that you can upgrade it as much as you want and add on complex features if you like. Go ahead and sign up for a WordPress here if you're thinking of starting a blog. Here are the top ten hostings for WordPress.
Photos/Videos
I invested in a portrait lens Sigma 18-35mm F1.8 Art DC HSM Lens for Nikon
and a GoPro HERO5 Black Camera Bundle (with Battery)
right off of the bat when I started my blog. I also have a GoPro Stabilizer
which helps with creating smooth videos. My next investment is a wide-angle lens, but honestly, the portrait lens has been 85% what I needed. It captures details like food and fashion well while also gorgeous and clear portrait images. For long-distance photos, I tend to use my go-pro or even my iPhone!
Keywords/SEO
This is a never-ending pit, BUT you've got to know at least a little bit about search engine optimization. Pick the keywords people are looking up, not what you think they're looking up. For example, people search "best dorms at UT Austin" more than they search "Jester Dormitory at UT Austin." If people want the best Asian food in Austin, that's what they're going to search for more than specific restaurant names. With SEO, it is important to watch videos and research new tactics because it is always changing! Takeaway: Use the phrases and keywords people would search most in your blog post.
MailChimp
MailChimp is a marketing automation platform and an email marketing service. This is what I use for my weekly newsletter! It's user-friendly, affordable, and aesthetically pleasing. I'm still working on getting my newsletter where I want it to be, but MailChimp has been great so far for getting something off of the ground and into my readers' inboxes. If you're looking to start sending out a newsletter, definitely try out MailChimp!
Streak
This customer relationship management platform for Gmail is terrific if you're looking to see who opens your emails. You can view it spreadsheet-style, and it supports both Google Chrome and Safari web browsers. As a user, I connect this plugin to my Google account via OpenID and do not have to share my login credentials with the program. Streak is especially great for sending out follow-up emails and knowing they're interested in what you're putting down.
Alt Tags
Let's say that the picture you're sharing, doesn't show up for some reason. If you have an alt-tag on the image, then that's what will show up instead. Sure, you'd rather have your picture show up, but with an alt-tag, search engines can classify your content even if the image isn't showing up or is late to load. This HTML attribute primarily provides a text alternative for search engines. Applying images to alt-tags such as product photos can positively impact your website's search engine rankings. You want to keep up with the details like alt-tags and keywords from the moment you start a blog so that you don't have to go back and add all that information in!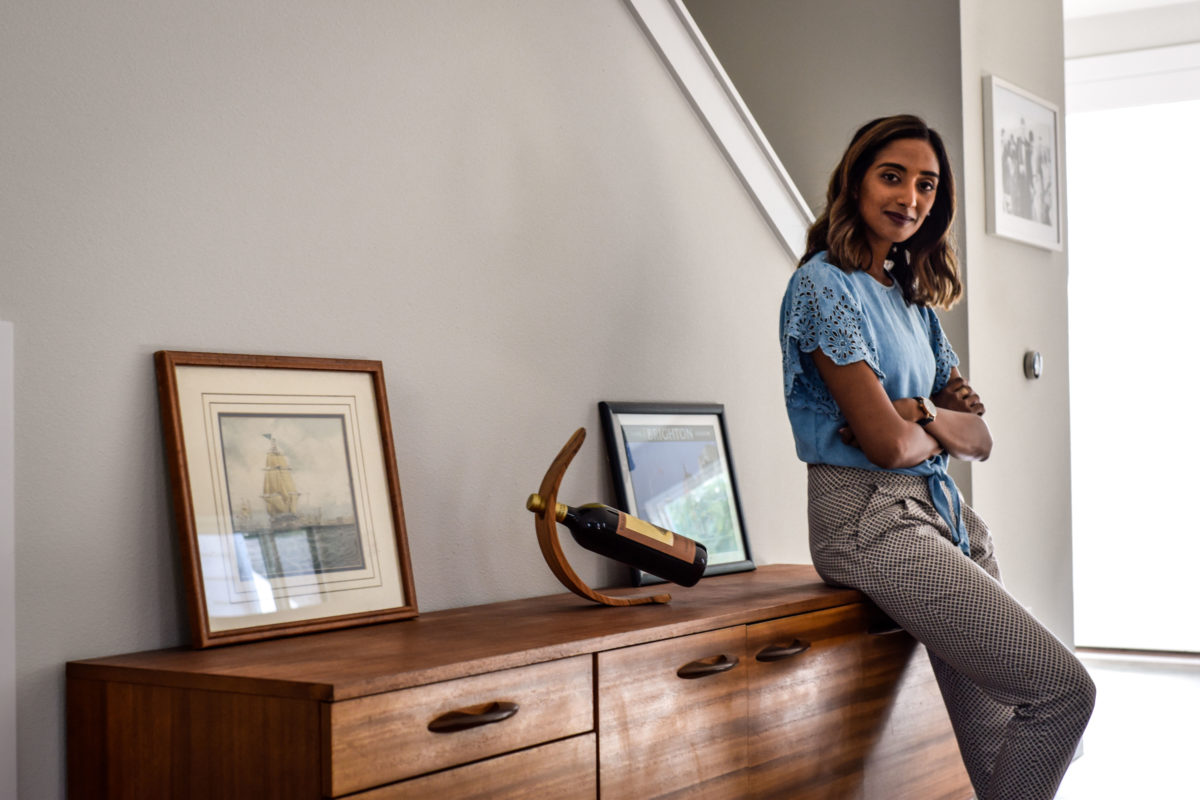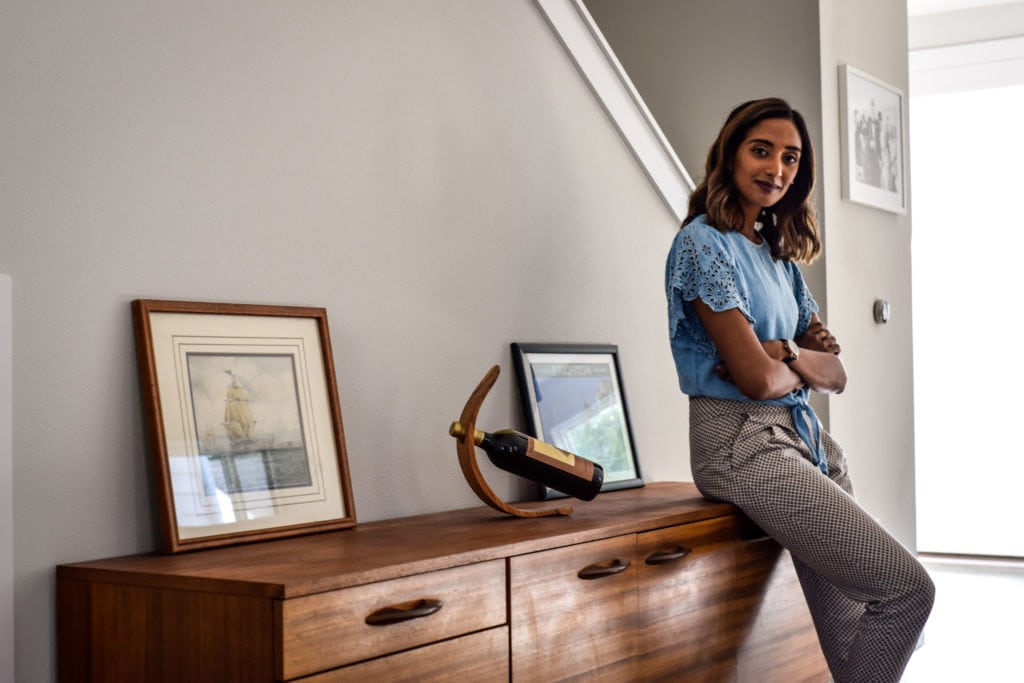 START A BLOG – COMMUNITY
Style Collective
This was the first blogging community I ever joined! I'm still close to the first group of women I met through this. Style Collective is a membership community for female influencers to connect, grow, and learn how to be successful bloggers and entrepreneurs. There are numerous articles, how-to's, and advice columns from other bloggers on this website! I'm so thankful for the community I met through Style Collective!
Pods
This is when a group of bloggers/influencers get together via WhatsApp, Telegram, Instagram, or Facebook and share links to their most recent content so that there is more initial engagement on the post. You can find these everywhere. My advice? Pick one pod you regularly engage with because then you genuinely create relationships with the people in your pod. We've sent prayers to each other, talked about real-life with each other, and even are currently planning a trip with all of us in the group. That's a pretty special connection to have with ten women I've never met!
Giveaways
Sometimes people increase their followers count by the hundreds or thousands, and then they see a drop off by the hundreds or thousands. These are usually because of giveaways or loop giveaways. What these are essentially is when a group of bloggers in a similar niche comes together to offer a giveaway so that way they get access to everyone's audience. You can do this with something as small as a free meal to a fancier giveaway like a Chanel bag. The followers can opt out at any point from following you, so they aren't "bought," and you're not forcing them to follow you. However, make sure you do your research here because otherwise, you might be part of a giveaway where people are creating fake accounts, and that in turn hurts your engagement with Instagram! You absolutely don't want ghost followers!
 Website Comments/Facebook
Engaging with people who comment and view your content is crucial. That's what keeps them coming back! I didn't partake in any giveaways until I had organically hit 20,000 followers on Instagram and 10,000 on FaceBook. Why? Because I wanted a loyal base first and I wanted to see if this blogging thing was actually something people wanted me to do. I hit 20K by engaging with people all the time, and honestly, I still do. People who follow your content are sharing their voice with you because they want you to read their words and that's how you create a following. Create a space where people feel like they can also express themselves. Engaging is time-consuming, but I think it's worth it. I don't just respond back to people to grow, I respond back because this community matters to me.
Real Life Connections
When I first moved to Austin, I reached out to ten bloggers to get coffee. Why did I do this? To build relationships with others in my sphere. Blogging can be a 'lone wolf' sort of career, but it doesn't have to be. I'm a social person, and I make time for two-three coffees a month whether that's someone reaching out to me and buying my coffee, or me reaching out to someone else and buying their coffee. Spending time with other people in your business is how you build relationships and support each other. No one is a threat to your blog besides yourself. No one has a voice like yours besides you. If more people come together to lift each other up, we can all get a piece of the pie that is the blogging world. So tell me, are you ready to start a blog?
Cheers,