WHAT:
thehonestShruth team presents "KEEP AUSTIN WARM," a holiday charity event benefiting Austin Pets Alive, SAFE Alliance, and Hope Food Pantry Austin. Program of the evening coming soon! Attire: Cozy but chic. Santa suits encouraged.
WHO:
The community of Austin. We want you there! We are supporting Austin Pets Alive, SAFE Alliance, and Hope Food Pantry Austin.
WHEN:
Sunday – December 16, 2018, from 4pm-7pm
WHERE:
Barr Mansion, Austin
WHY:
Since we Austinites sure do love our pets, our food, and our people, let's come together this holiday season to care for them! 100% of donations and ticket sales will go to the three charities.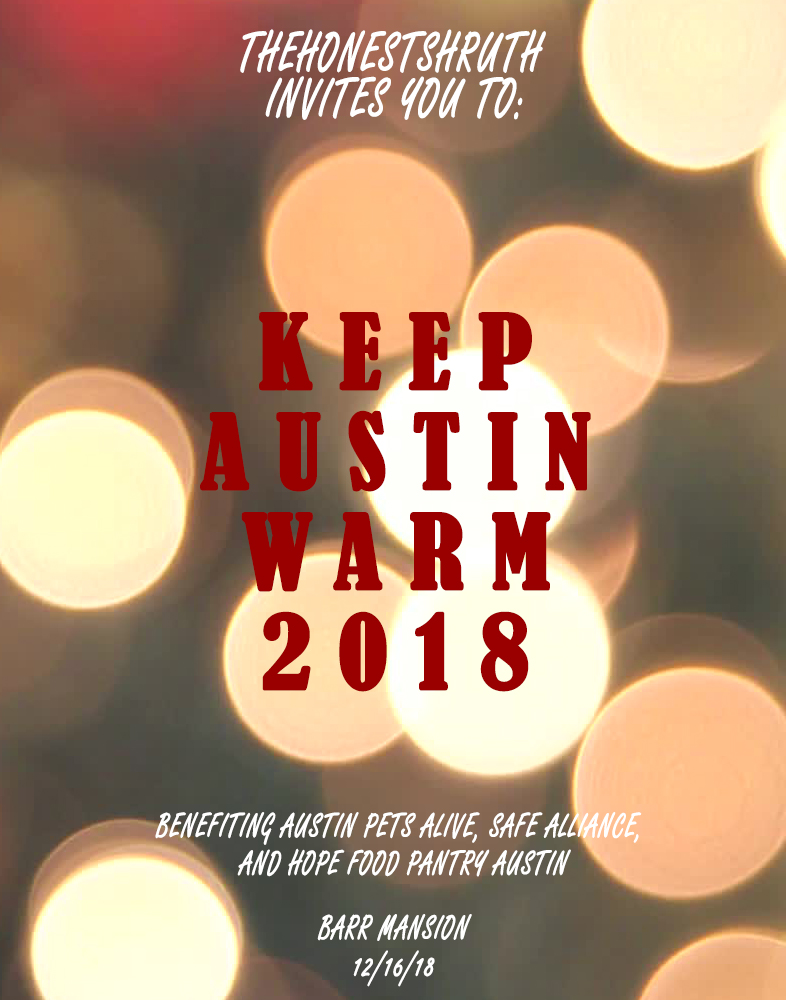 SPONSORS:
If you're interested in sponsoring items for this event, send me an email at sh*****@th*************.com. If you're interested in donating to this event, you can contribute to our GoFundMe.
We need bites, drinks, party favors, and press! I believe our community will come together to supply these things!
SOCIAL:
Our hashtag is #KeepAustinWarm2018
Shruthi Social: Instagram
Austin Pets Alive: Instagram
SAFE Austin: Instagram
Hope Food Pantry Austin: Facebook
TICKETS:
You can buy tickets here, and we also encourage all guests to bring items that benefit one of the three charities. You can see the list of urgent items they need below.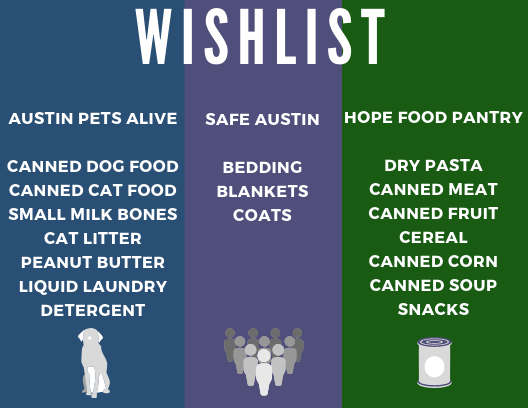 Any questions or thoughts? Leave a comment below! Let's make this event incredible!