How do I #OptForOptimism? This is the question I've been asking myself lately, especially after I saw the gorgeous new mural that Frost Bank showcased at 911 E. Cesar Chavez. Have you had a chance to check it out?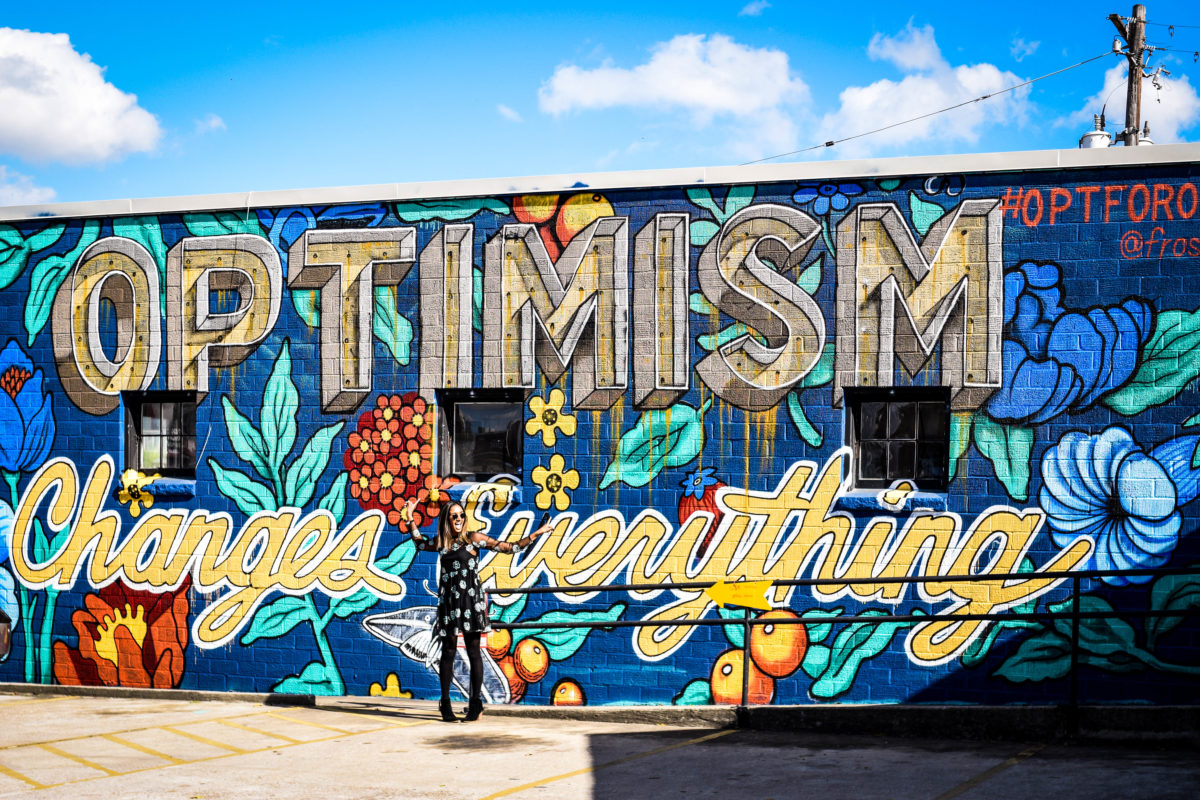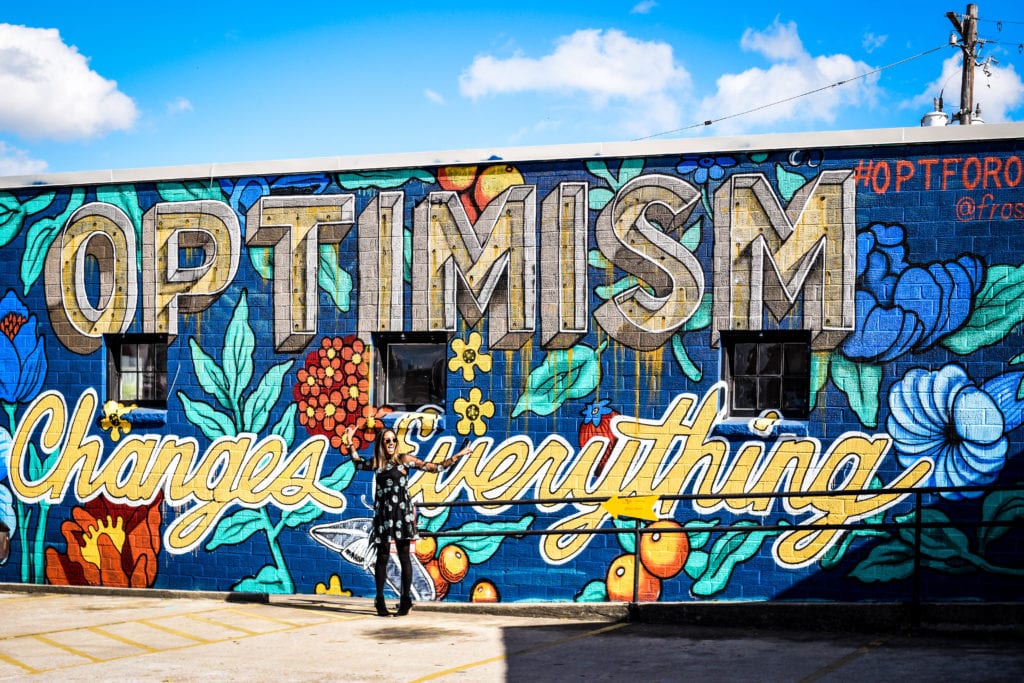 If you haven't, I recommend heading to the mural on Thursday, November 8. Anyone can check out the mural at any time but, if you post your photo in front of the new mural on November 8, one winner will be selected to receive $500 and pick the nonprofit that receives $500! Plus, if you go by the mural on November 8 between 11 AM to 2 PM, you can snag some awesome swag like Love Cycling class passes, High Brew coffee, pairs of tickets to the Nutcracker at the Austin Ballet and a pair of tickets to ACL Live! Be sure to tag your photo with #OptForOptimism.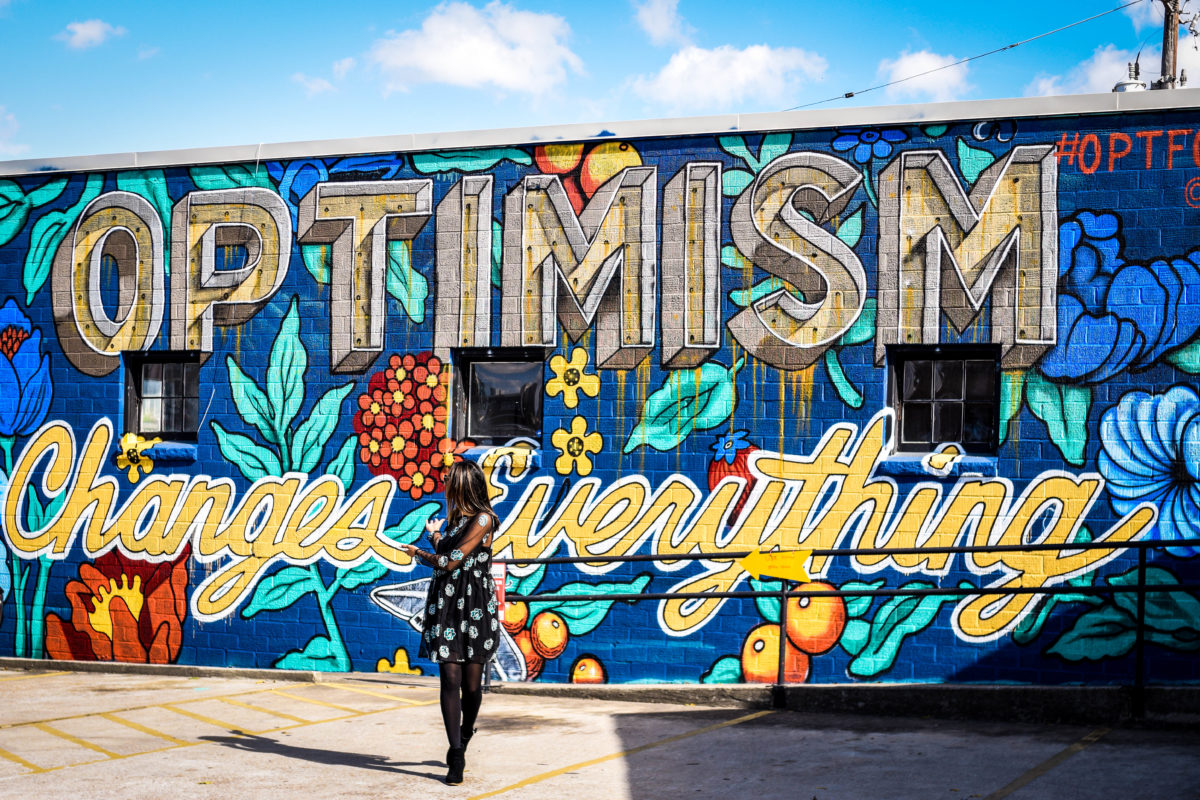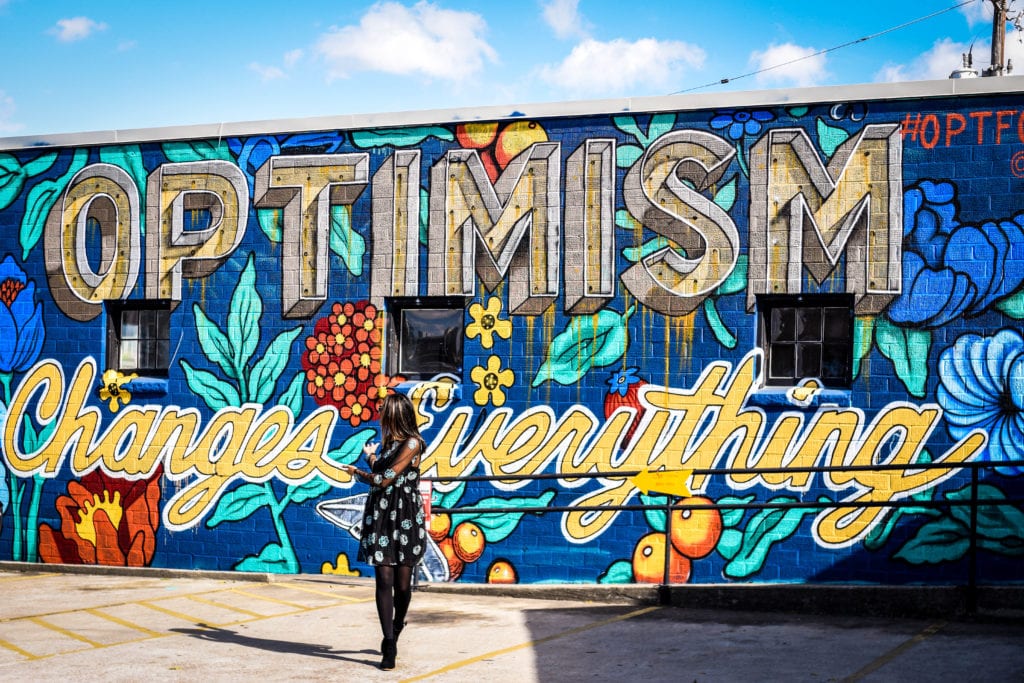 Frost Bank is so good at spreading positivity in the community. If you didn't check out all the posts in their last campaign called #FrostitForward, you definitely need to! These are all stories of people using cash cards from Frost Bank to "pay it forward" with kind acts from a cup of coffee to paying a vet bill. And now with this new mural, they want to spread the power of optimism in Austin! With all that is going on this world, the power of optimism is incredibly underrated. When I think about what optimism means to me, it means choosing to see the positive even when all the cards in your hand are negative. Even when you want to shout at the sky with your fists balled up, you're still able to be thankful for the breath in your lungs and the life in your veins, and you inevitably end up with a smile on your face.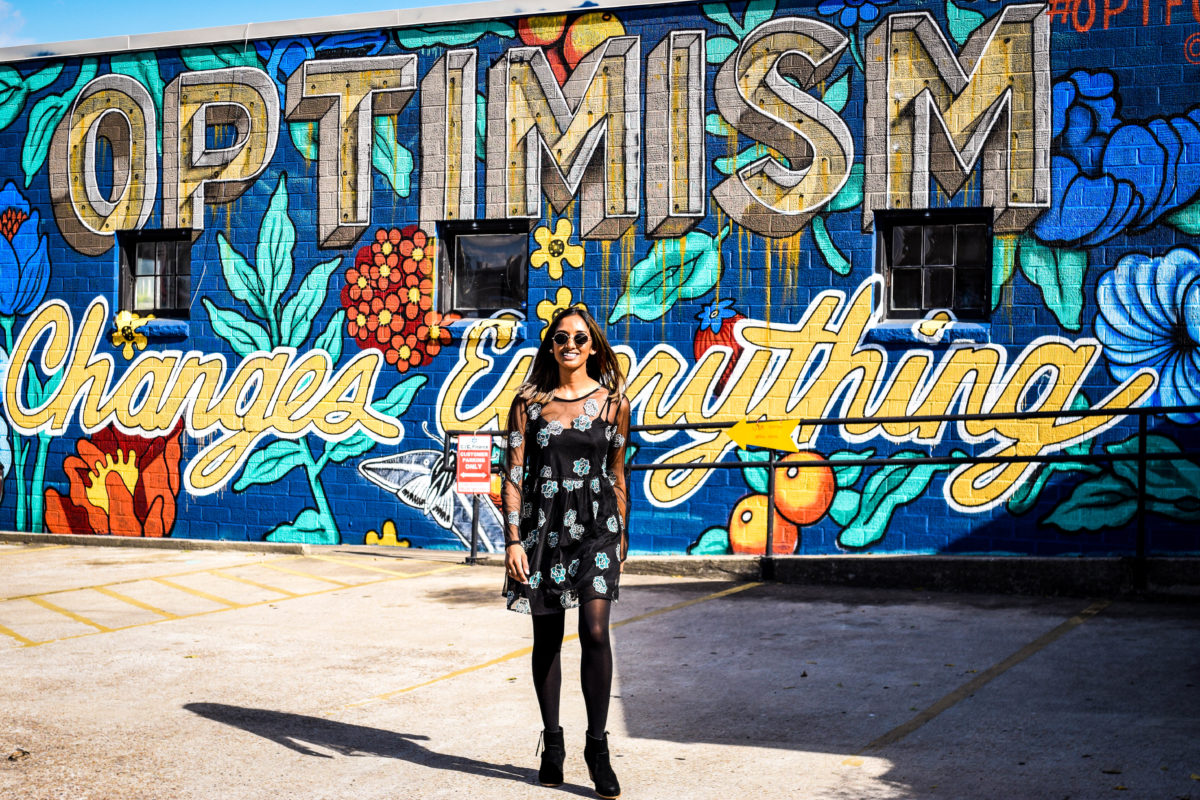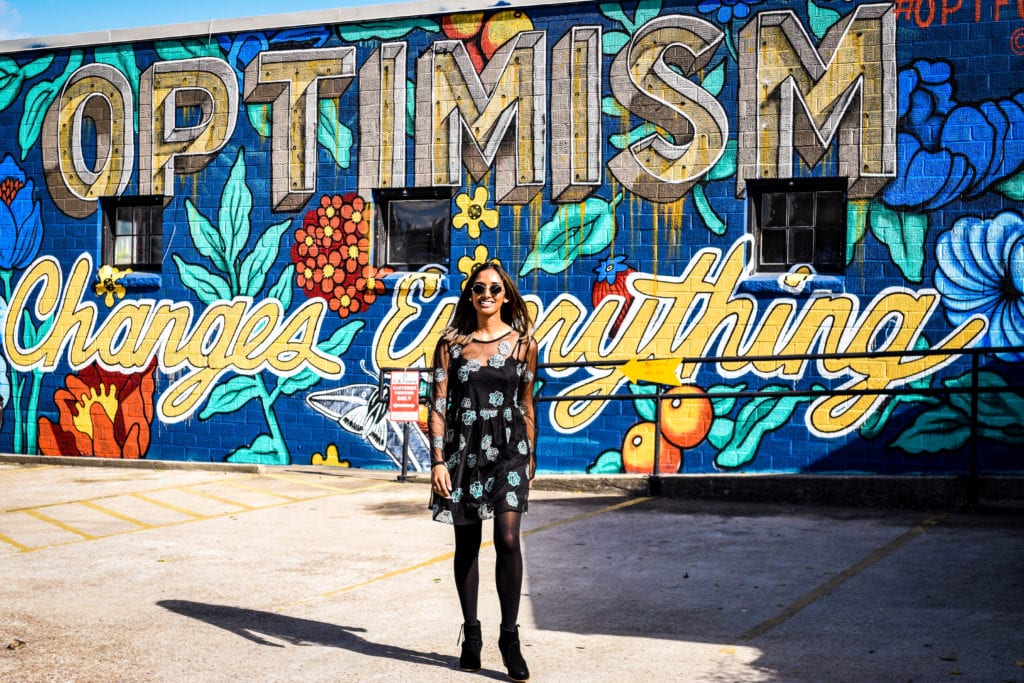 Optimism to me is a rare strength. Anybody can complain about how difficult life is but few people can take the difficulties in stride and still choose to see the sunshine. As a small business owner, I know I have the power to set the tone for my day. Does my mood shift with my success of the day? Does it stay consistent because I choose to see the positives? I'm trying to react more like the latter! I want to know what optimism means to you! How do you #OptForOptimism when times are challenging? If Frost Bank gave you $500 to donate to a nonprofit, who would you choose? Tell me all of these things below and, check out the link to the Facebook event page for the mural pop-up. I can't wait to see all of your mural photos with the #OptForOptimism hashtag!
Follow CultureMap Austin on Instagram for all the latest happenings in Austin.
This post is sponsored by Frost Bank and CultureMap Austin.
Cheers,