Hello lovely readers! It's about that time again for Small Business Saturday. One Saturday a month, I showcase one female-owned business that is just changing the game! Since we moved back to Austin from London, it's only fitting that I showcase a female entrepreneur from this great city, deep in the heart of Texas. Let me introduce you to Taylor Watts, Founder and CEO at ROX Jewelry. You can follow along with our interview below. And yes, there is a discount code somewhere in there. 🙂
1. What inspired you to start ROX Jewelry?
After getting my degree in geology from the University of Texas at Austin, I worked for a few years in the corporate world as a geologist. Doing that, I felt like a little piece of me faded away every day—I was working long hours doing something that I realized I had no passion for. I didn't feel like I was making a positive impact on the world, there was little opportunity for creative expression, and there were no women in management or leadership roles for me to look up to. The purpose of me telling you this is not to cast stones nor to condemn my old employer, but to explain that the job was not my path. One day, I woke up with the realization that if I didn't leave soon, I could wake up in 30 years and still be unhappy, wondering "what if." So, I started saving any extra money I could, and on March 24, 2017, I left that job to pursue a career that I would be passionate about.
The day I quit, I went back to my apartment and started brainstorming about how I could build a company that…
1) Could change the world for the better and help a lot of people
2) Could incorporate the creative, fashion-loving side of me
3) And could play to my education as a geologist.
That's when ROX was born. The idea was simple: 
Make beautiful, natural jewelry out of high-quality materials and give back to a different charitable organization every month.  
2. Why is your line of products different from other jewelry brands? 
I love this question.
I think when you boil all of it down, what you're truly left with is intention. We have honed every tiny detail of this brand towards the goal of creating something that's more than a piece of jewelry. It's a mission, it's a vision, it's something much bigger and something simply human.
Allow me to explain.
At ROX Jewelry, helping people is our number one priority. Period. It's our core. This is our passion. It's why we built this company. It's the reason we will have way too many cups of coffee in the day and stay up half the night working—joking! (kind of…). We are a human-centric company. By that, I mean that we put our goal of helping people above all other goals. We carefully select our charity of the month to make sure that it is also focused on people, and that the money we donate will go towards that mission. We value the donation we make above the profit we earn, and every decision is made to increase our impact on the world. Some people have called me insane for believing that this "crazy idea" can work—I say let them watch and have their eyes opened.
3. How are the pieces designed?
When I say that each piece is hand-crafted with this vision in mind, I'm not exaggerating. In our line, we wanted to create something that transcends time. For the design aspect, we focus on using natural materials and on creating designs that could have been crafted and worn thousands of years ago. Then we make them by hand. We believe that creating a connection between the past and the present, as well as between the maker and the wearer, is pivotal in our success. Everything, down to a simple clasp, is crafted with a purpose. We don't want our customer to feel like they own another necklace. We want them to feel like they own a piece of history, that they contributed to the future by purchasing it, and that they are wearing a greater symbol rather than an item. This is how, in our intention, I believe ROX Jewelry sets itself apart.
4. What kind of people wear ROX Jewelry?
Oh my gosh, so many kinds of people. We try to cater to as many different groups as we can; therefore, our collection contains a variety of pieces from statement items that can be warn to a charity gala, to ones that are waterproof and can be worn while surfing. We even have unisex items! Our customers come from all walks of life, the common thread being that they are the givers of the world and the ones who we believe share our vision.
Now, I'd be lying if I said that we didn't have one group who is making up a larger portion of our sales than the others. While the span of our customers covers a broad range, we are beginning to notice that 18- to 28-year-old women with interests in bohemian style and travel is a market that seems to be particularly responsive to our products and mission. 
5. What charity are you giving to this month? Why?
This month, our charity is SheLift. Below, I've pulled an excerpt from their website (here) that explains what they do better than I could paraphrase:
"SheLift is a 501(c)3 organization that empowers girls to improve self-acceptance and confidence through outdoor adventures and body-positive mentorship. SheLift provides the resources and experiences to help young women work towards living empowered, authentic lives. SheLift aims to normalize differences while challenging girls' physical and emotional abilities."
I've personally been following this organization ever since they launched last year. Plus, I've been following their founder, Sarah Herron, from the time she was on ABC's The Bachelor. Her story is truly inspiring, and her cause resonated with me on a level that I couldn't simply ignore. The timing felt right, and I had an idea that I hoped the SheLift team would love—to create a custom, limited-edition piece to sell during the month of July that gave twice as much back to SheLift as my normal pieces. Sarah was incredibly receptive to this idea and has been a wonderful woman to work with. 
My Honest Opinion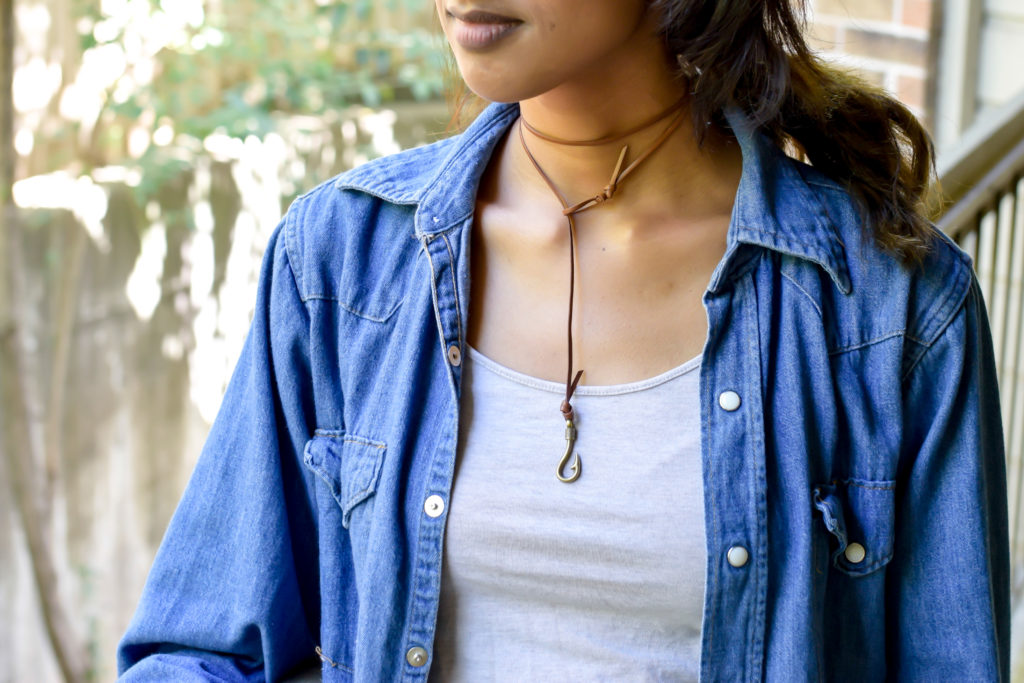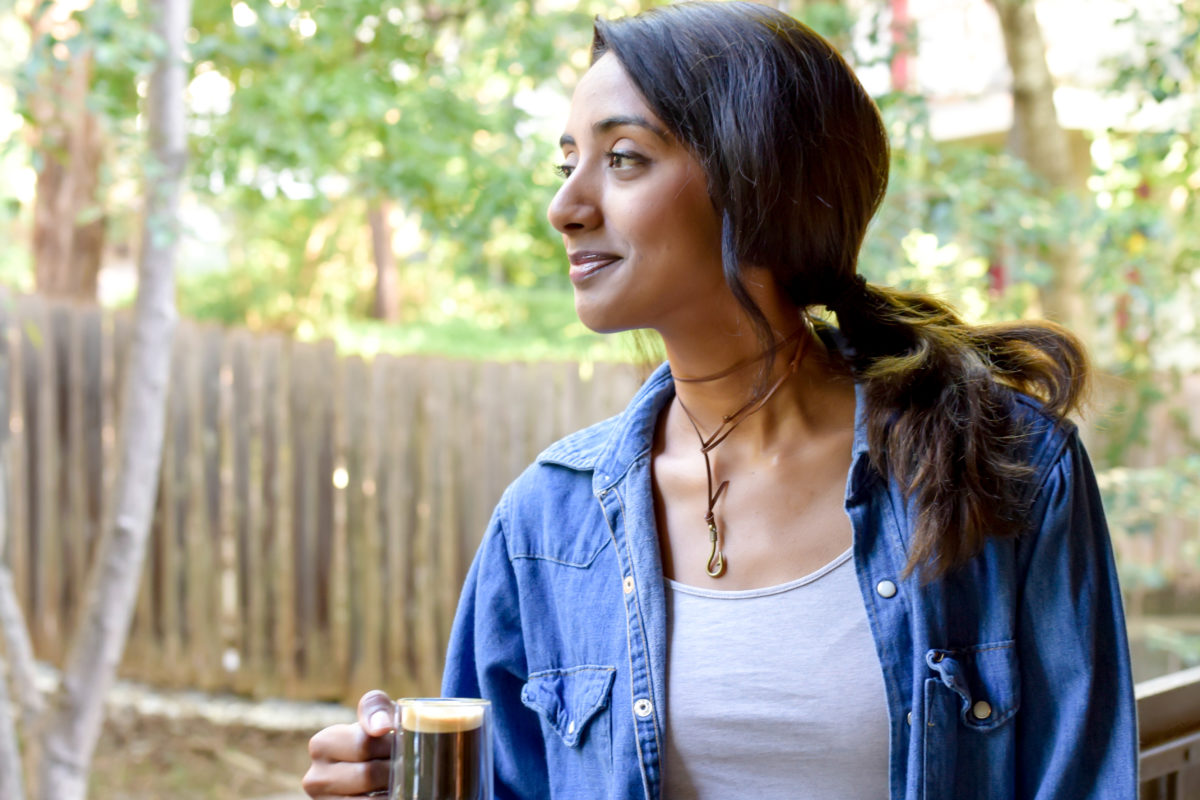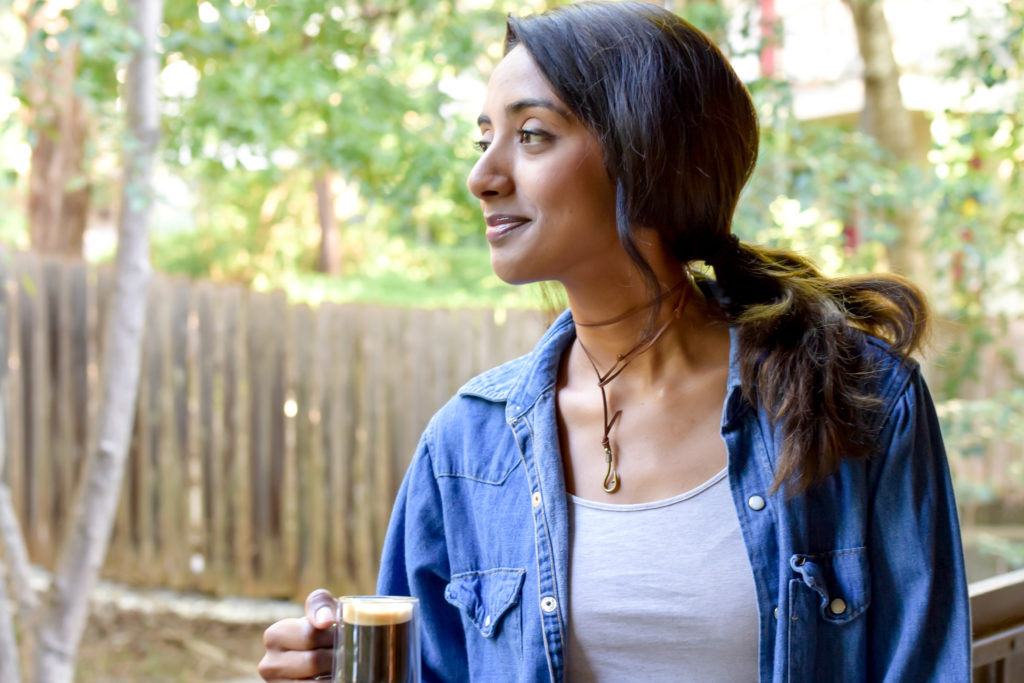 So what do you guys think? Isn't this company awesome? You can check out their pieces on their website 
here
. Use my special discount code 10THEHONESTSHRUTH for $10 off your purchase! Each piece comes from a person with a passion, and I love that. Not to mention, the charity aspect is rare and awesome. If you want to read other features on Small Business Saturday, check out
Clothed in Hope
and
Rebecca Taylor Photography
 party people!
Cheers,