Hi lovely people! It's that time again– an interview with an amazing business for Small Business Saturday! We have a treat for y'all. This month's post features a Q&A with boss-lady and amazing mama, Holly Christine Hayes, Founder + CEO of Sanctuary Project. Sanctuary Project employs and empowers survivors of trafficking, violence, and addiction. Holly, a survivor herself, gives us all the details on Sanctuary Project below. Check out our interview and shop Sanctuary Project while you're at it!
What inspired you to start Sanctuary Project?
Nineteen years ago, I was rescued out of a life of trafficking, violence, and addiction, so I know the path to recovery can be long and rocky. After seeing similar organizations in Southeast Asia working with survivors to help them reintegrate into society, I created Sanctuary Project as a safe space for other survivors to grow in practical skills, unleash their creativity, embrace their femininity, and heal their hearts – all in community with other survivors.  Our jewelry line is all inspired by the word "sanctuary" and the various images that evokes: marble pillars of old cathedrals, branches of nature preserves, and the simple quiet places we find in our homes.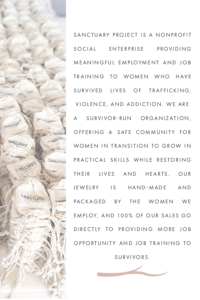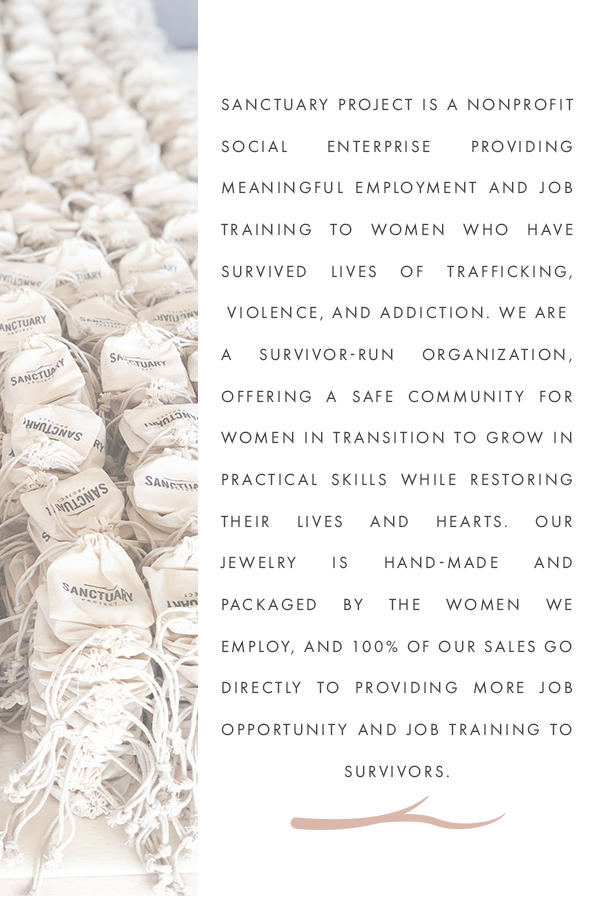 How would you describe the creation process?
The physical act of creating jewelry requires stillness, concentration, and patience. This type of meditative practice helps quiet the mind while rewiring neural pathways towards peace. After creating each piece, the women who work with us get a sense of accomplishment. They are building self-esteem all day long as they accomplish small tasks and make beautiful things.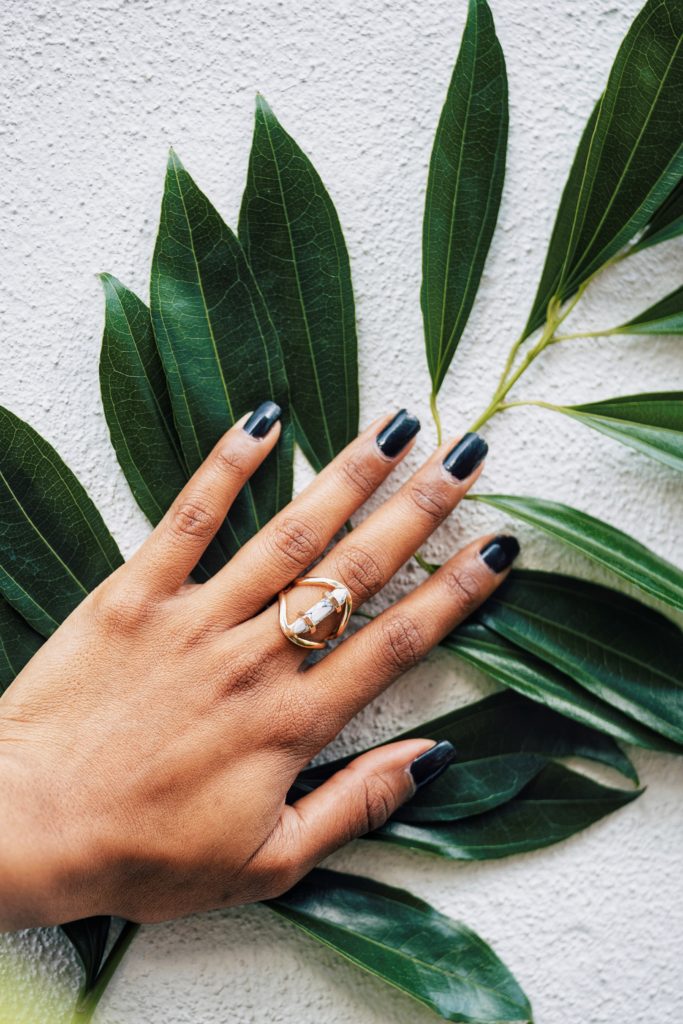 What are the most popular products? What's a collaboration or piece you're most proud of?
Our most popular products come from our Marble Collection, inspired by the marble pillars of Sanctuaries all over the world. The stones used in these pieces are Howlite stones, which promote healing and transformation. These trendy styles transition from day to evening, casual to formal, and the marble is a beautiful reminder of the Sanctuary our employees have found.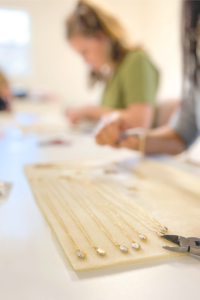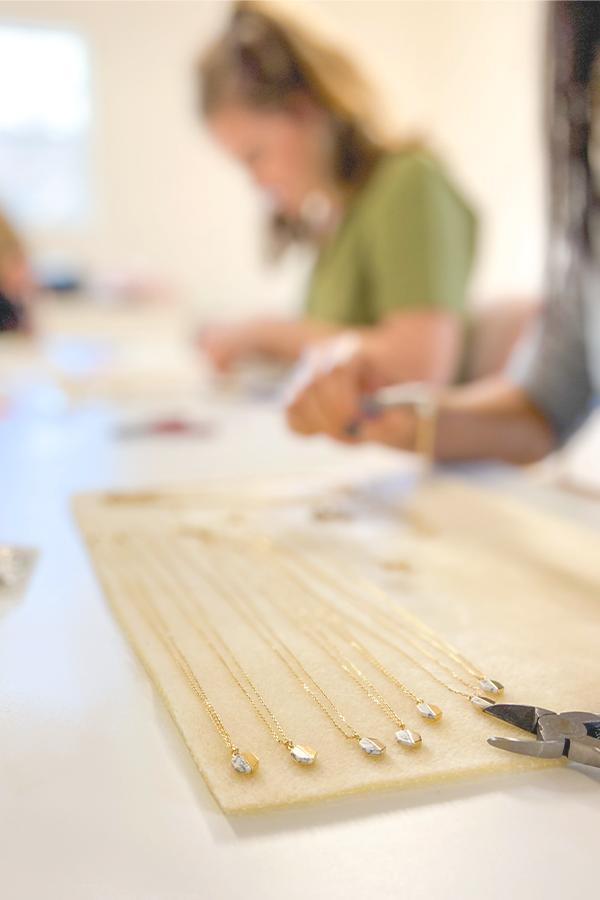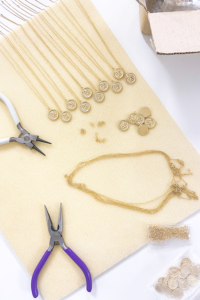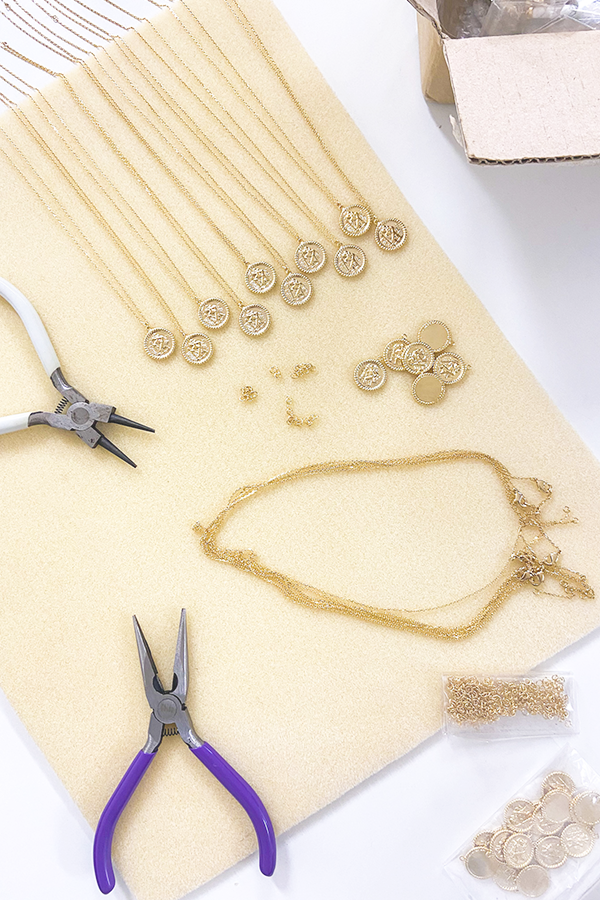 What do you wish people knew about Sanctuary Project?
Sanctuary Project is not just a jewelry company – we are a nonprofit social enterprise providing meaningful employment and job training to women who have survived lives of trafficking, violence, and addiction. Most people don't know that we are an entirely survivor-run organization, offering a safe community for women in transition to grow in practical skills while restoring their lives and hearts. Our jewelry is hand-made and packaged by the women we employ, and 100% of our sales goes directly to providing more job opportunities and job training to survivors.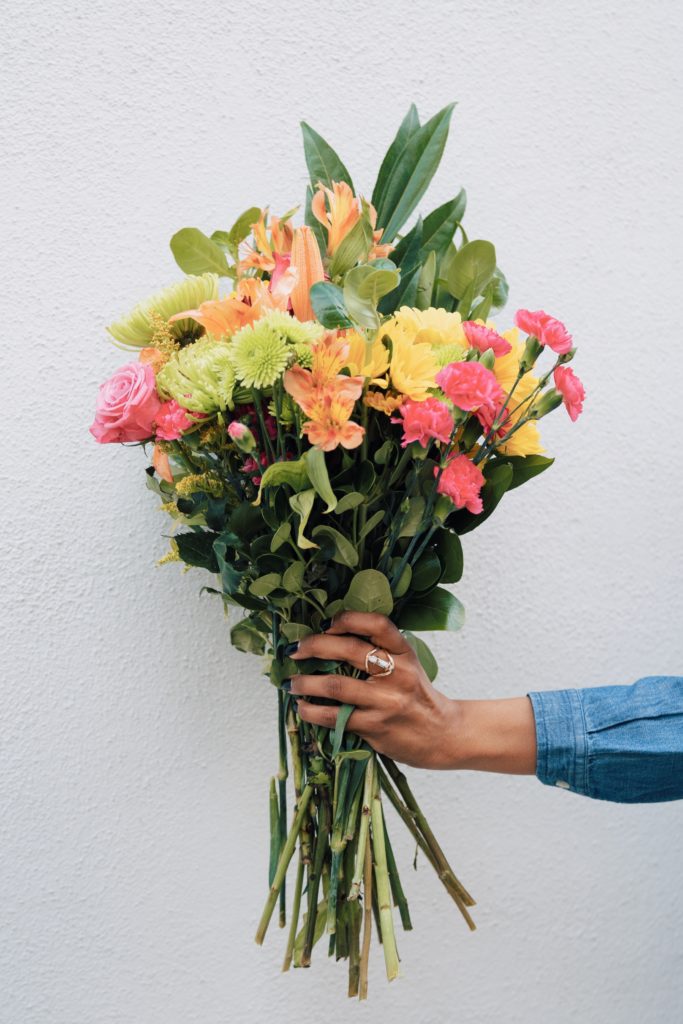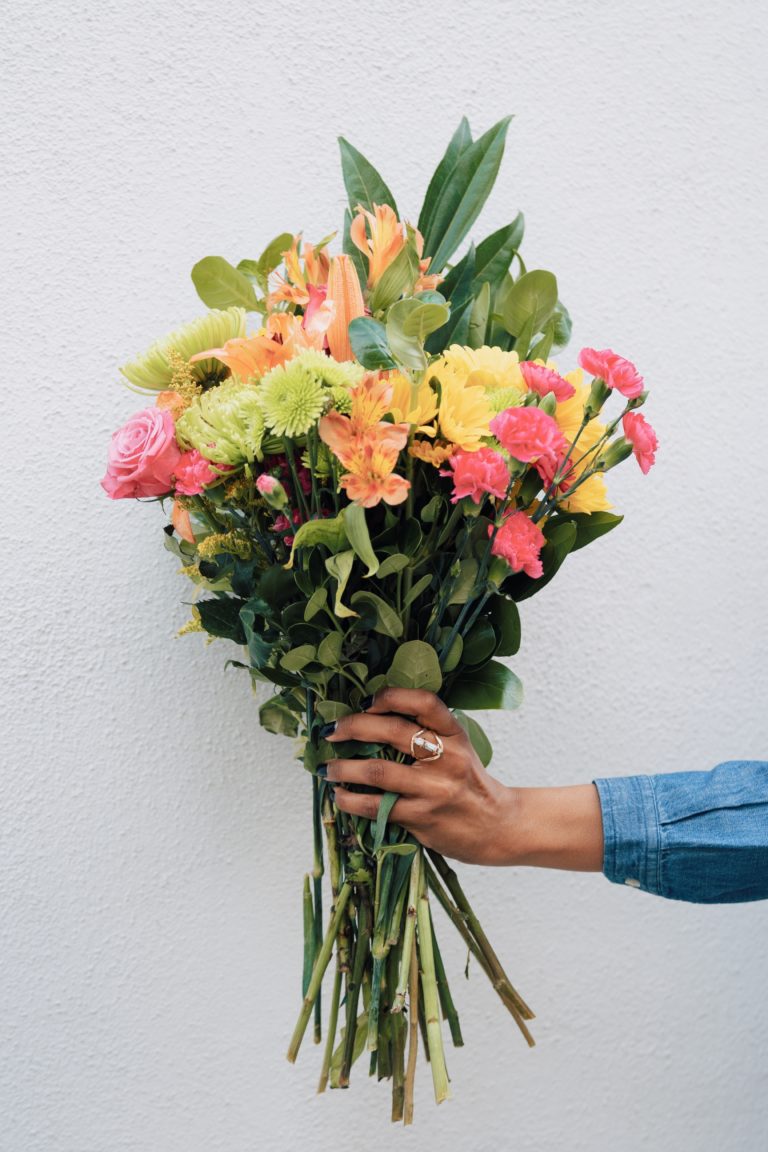 What's your go-to quote?
My favorite quote is John 15:5: "I am the vine; you are the branches. If you remain in me and I in you, you will bear much fruit; apart from me you can do nothing."  I made our sanctuary project logo a branch to remind us of this scripture as we work.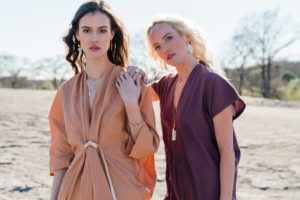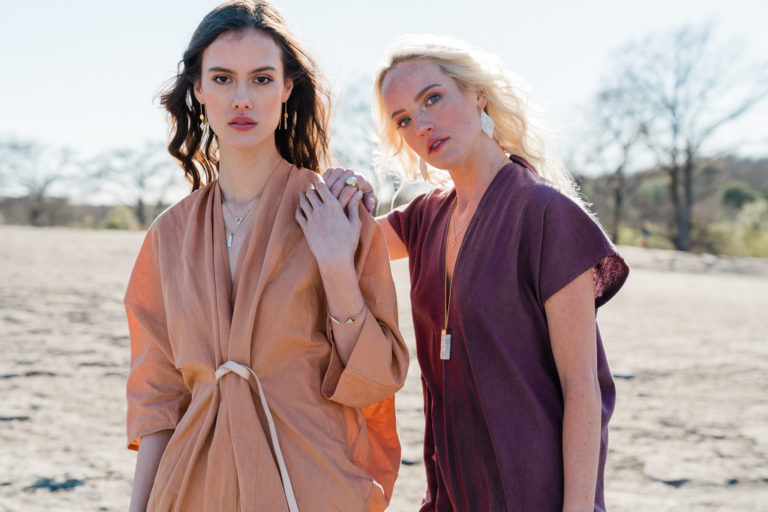 What has been your biggest challenge or hurdle in building your business?
As a wife, mom, writer, and CEO, it's hard to find the time to relax and just be present. Being in year three of our business and being a new mom to a sweet 7-month-old baby girl, I made a promise to myself this year that I would slow down and give more of my time and attention to my family. Inevitably though, the business pulls me away with its ever-increasing needs. This ranges from manufacturing, to order fulfillment, to care for the survivors we work with. It's a nonstop thrill ride! One day I dream of finding balance, but for now, I am grateful for the incredible team around me!

Don't you just love this business?! I recently purchased this statement ring from Sanctuary Project and I adore it. Click here to shop and check out their Instagram!
Cheers,