Want tips on how to throw a great party on a budget?
I've got the deets for you!
My husband and I love throwing house parties, from Halloween parties and
Christmas parties to summer parties and birthday parties.
F O O D
Little bites throughout the house are the quickest way to go. Try to buy in bulk to save $$.
Wine decanters always add a bit of ooh la la. They also let you know how quickly the wine is going.
My favorite candies to add to a party trail mix? M&M's, Sour Patch Kids, and SweeTarts.
Favorite savory bites include cheese cubes, chips & guacamole, popcorn, and carrots.
Stay away from messy foods or foods that are hard to share. At my house parties, I do not serve dinner and stick with small bites.
M U S I C
Make a playlist on Spotify. If you want, you can follow my Spotify playlists (thehonestShruthmusic)  to throw a great party!
Add my Bollywood playlist with hits such as Boro Boro, Rang de Basanti, and Chaiyya Chaiyya.
Chill vibes – Jack Garrat, James Vincent McMurrow, Sam Smith, Vance Joy
Here's the link to my house party playlist.
Classic party song vibes – Bruno Mars, Drake, Justin B, Justin T, and Flume.
L I G H T I N G
I'm always a sucker for open windows, or at least partially open windows.
Candles aren't just for romance! Unscented tea-light candles add so much warmth to the room.
We changed the light bulb in our living room from white light to yellow light. The golden light is another way to add warmth to the room.
I know I already listed unscented candles for lighting, but it helps to have one great-smelling candle burning in the main room and another in the bathroom.
If you're having a party in the daytime, I wouldn't use the tea-light candles (obviously), but I would definitely open the blinds and get tons of natural light in the living spaces.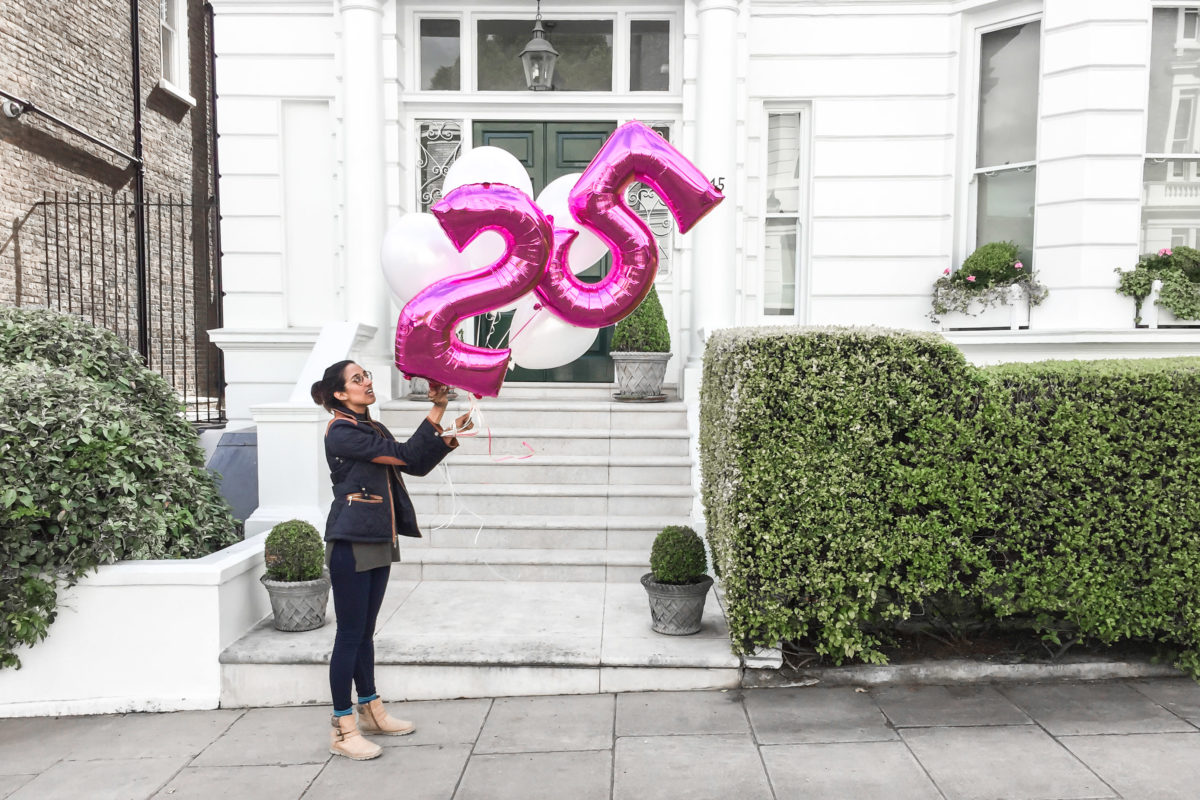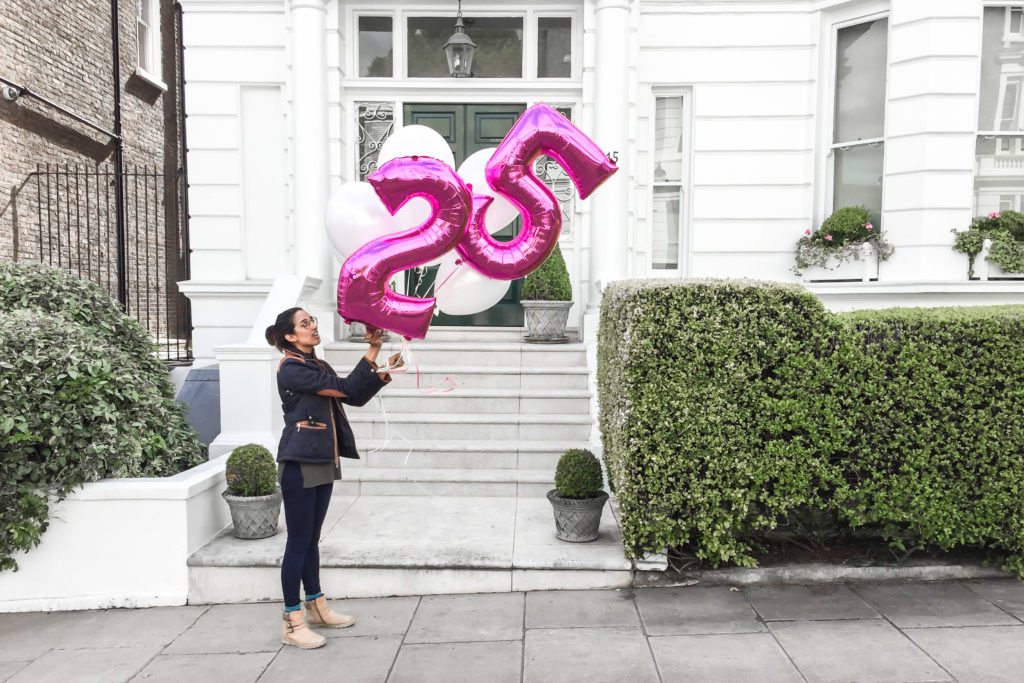 D E C O R 
It's never too late to buy decorations for a party—even on the day of the party. I'm serious. I used Amazon Prime Now for my recent birthday party and received the coolest inflatable sombrero drink holder (as amazing as it sounds) along with ice, mixers, and mini umbrellas for cocktails. Make use of this; it's perfect for us last-minute decision makers!!
IDK why, but streamers always make me so happy. Besides the fact that they are so cheap, they add a lot of color to a room.
Balloons are great too. I personally love two or three big balloons and a few smaller ones to complement the bigger ones. These confetti balloons are perfect.
The food bites should be small enough that you don't need to use paper plates. Instead, get yourself some super cute napkins for people to use for food. I prefer anything with birds…I'm strange like that. I promise this will help you throw a great party.
Personally, I don't like it when people wear shoes in my house (sorry, I don't want you trekking the street into my home). One way I let my cleanliness take a chill pill is by throwing a rug on the ground for parties. If I have wood floors, I don't care. But if I have carpet, you can bet there will be a rug on the ground. It also helps with wine spills (woot woot!).
Small bowls throughout the home for your snacks are sooo much more preferable over eating chips out of a bag. Sounds like common sense, right? You have no idea how many people keep food in the containers from the store. Ugh.
If you are having a costume party, you've got to let your guests know at least three weeks in advance! There is nothing worse as a guest than having the stress of looking for the perfect costume when crunched for time.
G U E S T   L I S T
How many people to invite? Well, that depends on who you want there! I have found that a great house party has between ten and twenty people. Some might think that's way too many, and some might think that's too little. I like that number because you get the chance to talk to everyone, and that's the reason I enjoy hosting people—getting to spend time with friends.
Some people will bail at the last minute (GRR), so keep that in mind when making your guest list. If you're really worried that not enough people will show, I know some people who invite their "A list" and then the week before a party invite their "B list." I used to care about how many people showed up to events, but I actually realized that I don't care anymore who shows up. If they want to have fun and are a good friend to you, then they will show up!
Y O U
Make the most of who is there and have a great time. With music in the background, food nearby, an abundance of drinks, a well-lit space, and a positive host, your party is sure to be a hit! You will definitely throw a great party.
S H O P
You can check out the items I linked above in the pictures below.
Amazon is an incredible resource for procrastinators and planners alike!
Cheers,