Come with me as I walk down memory lane on our second anniversary. P.S. – You can watch our wedding video here. What a year two it has been. I think every year we've been together has a theme and this year that theme is patience & provision.
In the first half of this second year of marriage we moved back from London, moved into an apartment in Austin, joined a new bible study, drove for Uber, looked for jobs for the two of us, I got into a car accident, then we won a car (thank you Audible), Hank finished graduate school and wrote his thesis, celebrated Thanksgiving with both sides of the family, Hank accepted his job, we moved into our second apartment in Austin, celebrated Christmas with his, and celebrated New Years with our bible study friends here in Austin.
In the second half of this second year of marriage we had our English best friends visit us from London, went to Costa Rica for a DIY "wellness" retreat, brought home our little Ludwig, saw my blog grow significantly, grew closer with specific Austin friends, celebrated our friend finishing his chemo treatments, committed to an intense seminary-credit program here, celebrated two of my best friends getting engaged and made the decision to stay in Austin for the foreseeable future.
At a high level, I can see God has provided for us friends, community, work, apartments, finances, and even a car (that was crazy, but more on that later). But when I think about the Lord and his character, I know that he has never let me down. I always doubt him and yet he always comes through. What does that say about my character? I am fickle, doubtful, impatient, and distrusting. I am just like the Israelites who saw God part the Red Sea for them but then immediately doubted that he would take care of them after. This year I've felt like we both have learned (and will continue to learn) to trust in God. Simple enough? Incredibly difficult to do. We as people want control always but sitting with open hands and genuinely believing he knows best is where we want to be.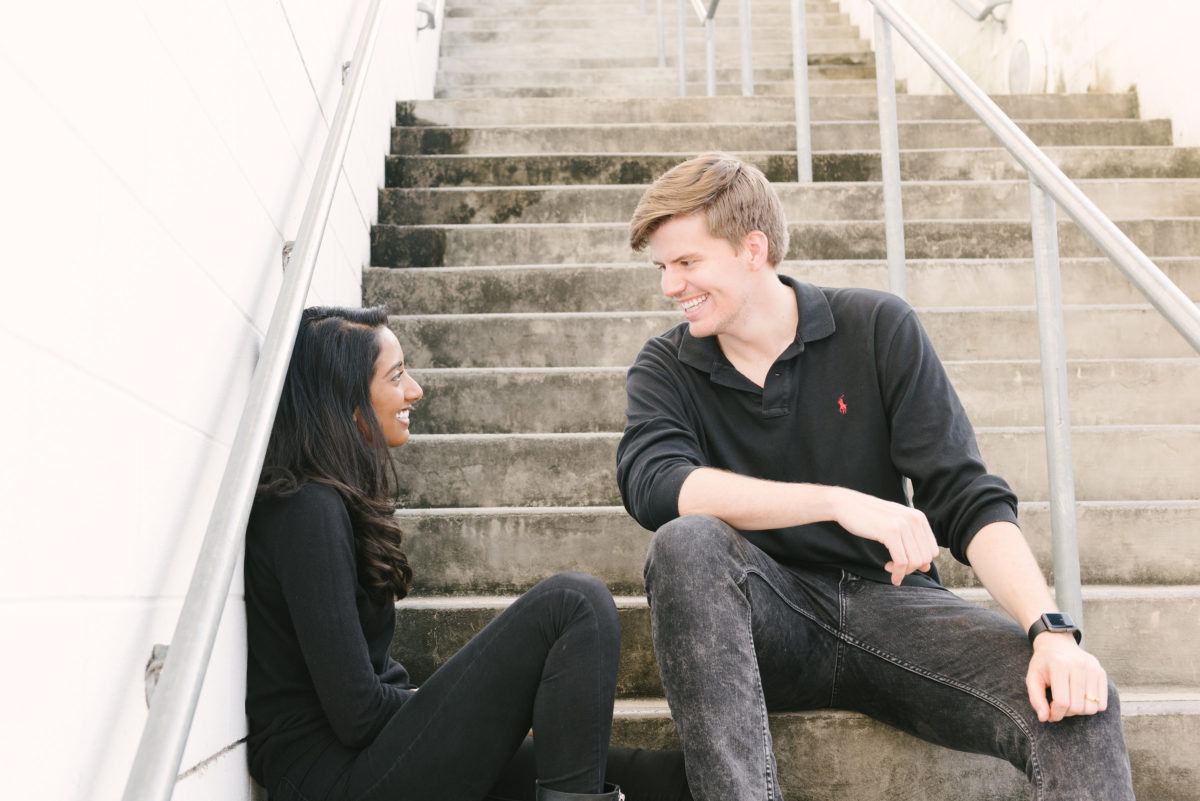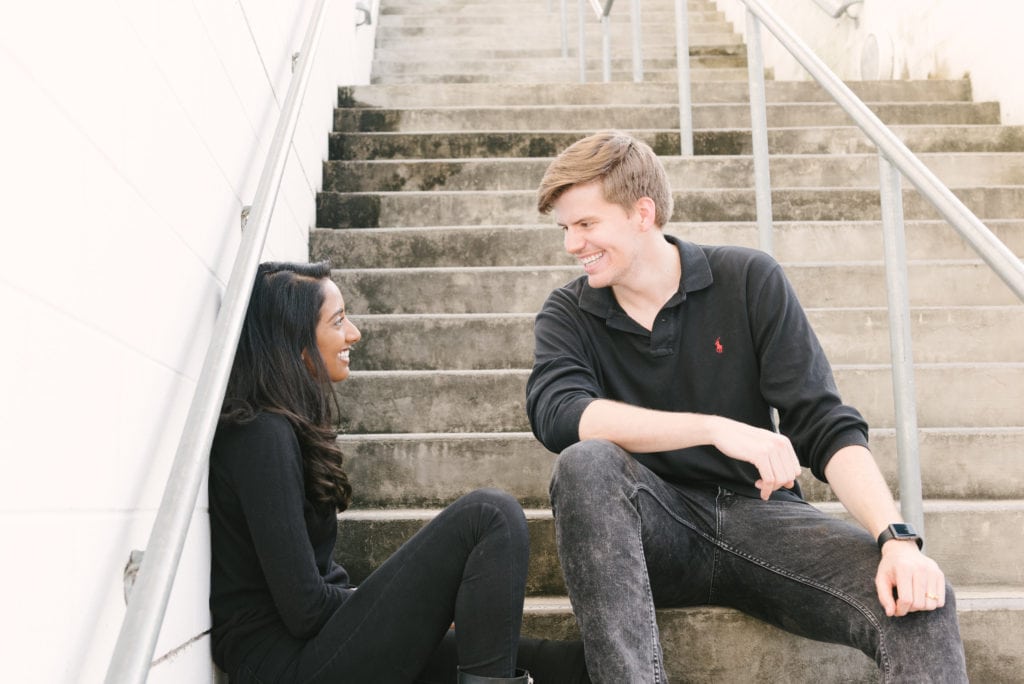 JOB PROCESS
We didn't accept Hank's job offer from a Dallas firm. Initially, I wanted to because it was a great offer and something we knew would likely happen even before we moved to London. But if I'm honest, neither of us wanted to move to Dallas; we just assumed we had no other choice. The day he was going to accept his Dallas offer, an Austin firm, one he had been dreaming of working at, came back with an offer. In one instant, two years' worth of plans were removed. Suddenly, Austin wasn't a faraway possibility; it was a reality. I learned a big lesson that day. My impatience would have made me miss out on an opportunity I wanted if it wasn't for my husband's desire to check out every door, no matter how small. Thank goodness for life partners!
UBER DRIVING
While we were in between jobs for Hank, we both started to Uber drive. Uber driving completely took me out of my comfort zone, but I'm so thankful for this experience. It was awkward, driving people around and making conversation, but sometimes getting out of your comfort zone is just what you need. Hank LOVED it LOL. He would fill up the car with candy and coffee and drive the early morning airport traffic. I was so proud of him in the creative ways he was taking care of our family while we were in that limbo.
One day when I was driving and felt like things were starting to be less awkward,  I was hit by a car. UGH. I remember just feeling this overwhelming feeling of anger like, "GOD I am trying to help provide for my family, and now the car has to be in the shop for six weeks and we have to PAY with money I'm trying to save!?!" I think the more significant lesson was to rely on God even through hard times, and that shows up in the next story.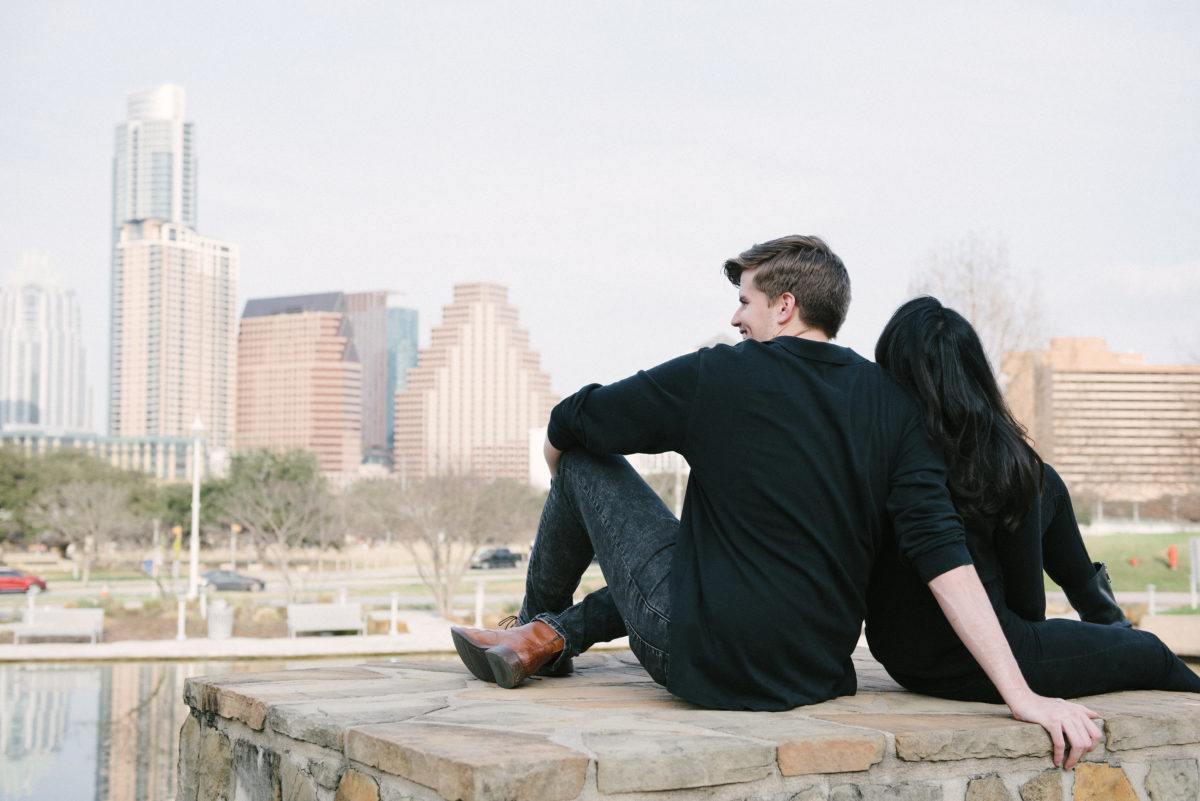 CAR WIN
For a few weeks after the accident, I felt down. Just really upset and sort of like a failure. My sweet mother-in-law randomly sent us this email about a competition with Audible. They were seeking thirty-second video entries from Audible users and planned to select twenty winners for a new car. At this point, our car was in the shop, Hank was writing his thesis, so I thought, why not? I wrote out a script, and we entered our video into the competition. The first round has 10000+ entries, and whichever 100 videos had the highest votes would be watched by the judges. After that, they picked the final 20.
We sent that video to every single friend, family, and acquaintance we could find! And then two weeks later, we found out our video was in the top 100. Now, all we could do was sit and wait for the judges to pick. We waited and prayed for an answer either way for weeks. It was the very last day of the competition, and we still hadn't gotten a call. The anticipation was killing us.
An hour later, as we sat on our bedroom floor just talking about how the past few weeks had been really hard, Hank got a call from an unknown number. He looked at me with these wild eyes and I immediately froze. He put the call on speakerphone, and sure enough, we had won. It was one of the most exhilarating feelings I've ever known, and I once again learned the lesson that he will never forsake us!
FRIENDS AND COMMUNITY
Hank and I are both pretty social people, but we felt very out of place socially when we moved back. We both felt like we were making such an effort with people (in two months we had 20 people over for dinner/lunch) but didn't feel like people were making an effort back. Ahh, we missed London so much. Seriously, we talked about London all the time. We loved the independence and honesty of that city. I wouldn't be too far from the truth if I said we felt miserable in Austin. The adjustment back to this highly politically charged country took a while, but I felt that God was growing us in patience.
When you ask for more patience from God, what does he do? He gives you opportunity after opportunity where you want things to happen NOW haha. But I can say now that almost a year since we've moved back, he has come through (like duh!) with community, deep friendships, and giving us the ability to stay in touch with our friends away from here. Also, long-distance friendships don't come naturally to people, but to those of us who do know how to do it, it's a skill. It's not needy; it's not having unrealistic expectations, it's an actual skill.
I know I'm missing out on other stories and moments, but the point of this reflection is that God always comes through. It may not be on my time, but Jesus doesn't work on my time. He's not a magic genie. He works in ways that are mysterious, but ultimately right. I'm thankful to have a husband who grows with me each year, and hopefully year three we are less impatient and more trustworthy!