Did you get married young so you could have sex? 
How in the world are you going to wait till you get married to have sex?
You are being naive!
Try it before you buy it!
Sex is so important in dating! Have you guys really even dated?
That sucks that you can't express physical love until you're married.
Are you not comfortable with your sexuality?
Abstinence suppresses women!
You're not allowed to because you're a Christian right?
…and the list goes on.
Hubby and I dated for three years and were engaged for one more. Before I married him, I heard many comments or saw it in people's eyes about my choice for waiting till marriage to have sex. Eventually, I let their judgments roll off my back. From my experience, some people who don't abstain from sex before marriage think waiting is self-inflicted punishment, dumb, and an "obstruction of your sexuality." Here's why I chose to wait till marriage and why I felt empowered with my decision.
If you've had sex before and have re-committed to waiting till marriage, I want you to know that this is also for you. You are made new every day thanks to the perfect life Jesus Christ lived and died for us. Thanks to the gospel. <3
I Chose Abstinence
Even before I was a Christian (you can hear my story here), I told myself I would wait until I met the person I'd marry. Agnostic Shruthi understood the impact of tying herself and exchanging intimate energy with someone. Once I became a Christian, I knew I would wait until I married the person. When I understood that this body, this life, this heart all belong to the one who made me, God, it was a no-brainer for me to follow scripture. I refuse to be a Christian who talks the talk but doesn't walk the walk. Also, I didn't want to give anyone a piece of my heart, a big piece of my heart, until we had a solid commitment and I only wanted to experience something so intimate with one person in my life.
Guess what? My husband believed the same thing.
For this reason, a man will leave his father and mother and be united to his wife, and the two will become one flesh.' So they are no longer two, but one flesh. 9 Therefore what God has joined together, let no one separate."
Mark 10:7-9
I am not a one night stand kind of girl. I have never needed to fill up "my tank" with deep physical connection from a surface-level relationship. And to me, any relationship that wasn't committed for LIFE was not serious, aka all of mine besides my husband. My heart was intact minus one heartbreak and still, that heartbreak took me years to get over. And now, having experienced the strong, beautiful connection (Woohoo!) of sex, I can't even imagine how much more baggage I would have brought into the relationship if I had slept with my ex.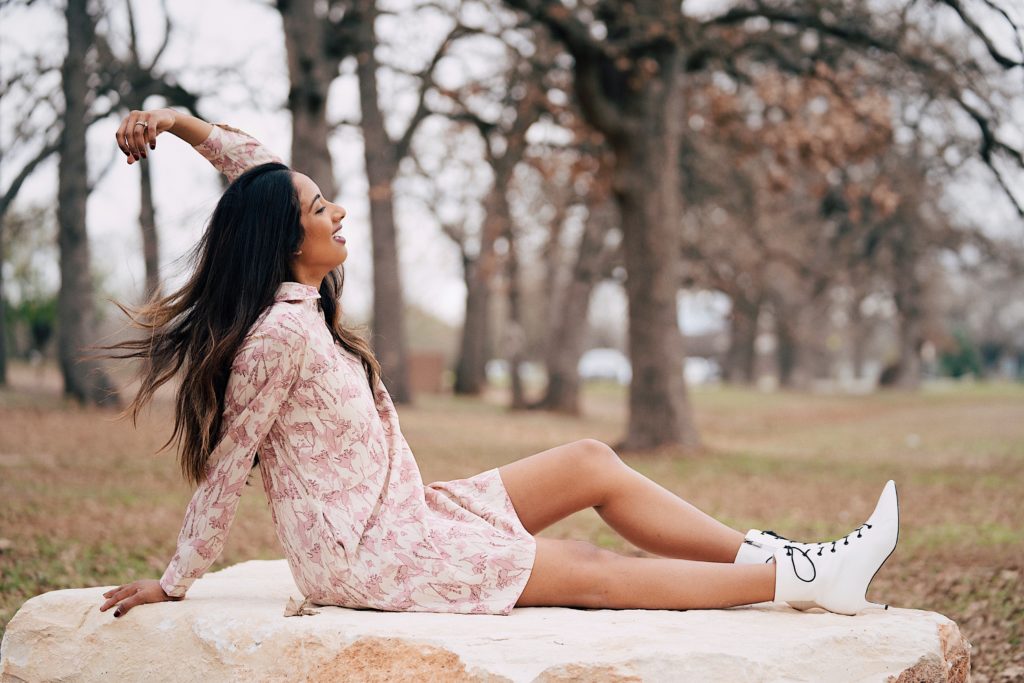 The World Shames Waiting Till Marriage
From Cosmo articles talking about how a formerly Christian couple waited till marriage to have sex and deeply regret it because they were "fumbling around" to people talking about how boring sex is with virgins, the world is not about waiting. And I get it. Maybe it's strange that I and so many others believe that there could be something more important than sex when getting to know someone.
Do you not know that your bodies are temples of the Holy Spirit, who is in you, whom you have received from God? You are not your own; you were bought at a price. Therefore honor God with your bodies.
1 Corinthians 6:19-20
I know that some of you will say you've had the opposite experience where you felt like your church and leaders at your church shamed you into thinking sex was a BAD thing. Some of my best friends had that experience. I've also heard experiences where women were given "the talk" but men were not. These are not right either.
I chose to wait till marriage because I believe as scripture says that our bodies belong to God, it protects your heart (both men and women!), and lets you focus on building a super solid friendship foundation.
My Girlfriends Kept Me Accountable
I like people who make me better. They know who they are. We encouraged each other with waiting until marriage and also checked in on each other to see the emotional health of our relationships. I am a firm believer in being held accountable for the commitments I choose, not having someone just be a "yes!" friend for everything.
As iron sharpens iron, so one person sharpens another.
Proverbs 27:17
My deepest friendships come from people who celebrate BIG with me and push me toward pursuing Jesus in all things. They heard me confess and prayed over me when I told them I felt like we were letting boundaries slip (boundaries are so important!) or really tempted to put each other and our own desires first instead of God's. I want to stress that we were not perfect during waiting till marriage. If I could go back in time, I would tell myself to be patient, trust in God's goodness and timing every dang day and GO HOME after 10pm if we were not in a group!
"Many couples get boundaries wrong because we're asking the wrong questions. What if you and your boyfriend (or girlfriend) started by asking a different question? What are we really after in dating (or in all of life)? And what are we trying to secure or enjoy in this relationship?
If the honest answer is affection and intimacy, no number of boundaries can guard us completely. We can put up all the fences we want, but the brokenness hides inside of us (and all our fences), and it waits to strike when we're at our weakest and most vulnerable.
But if we're able to answer that we're after more of Jesus in dating and in marriage, the boundaries that once looked so stale, boring, and old-fashioned suddenly become our best friends in the fight." 
Y'all, have a group or at least one other person you can be transparent with if abstinence is on your heart. Also, my husband had his guy friends keep him accountable with several things including abstinence (!!!).
This wasn't just a one-sided commitment.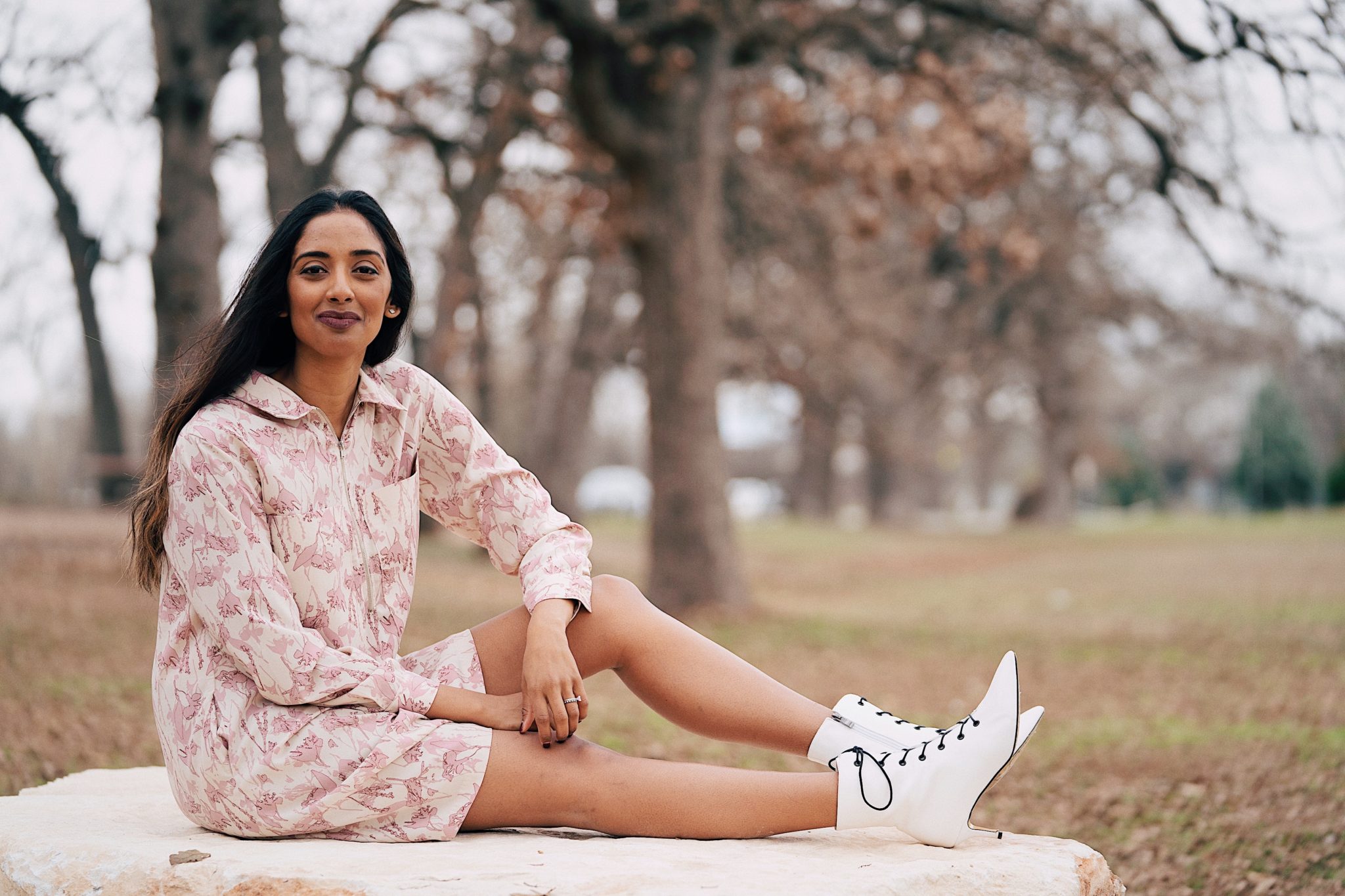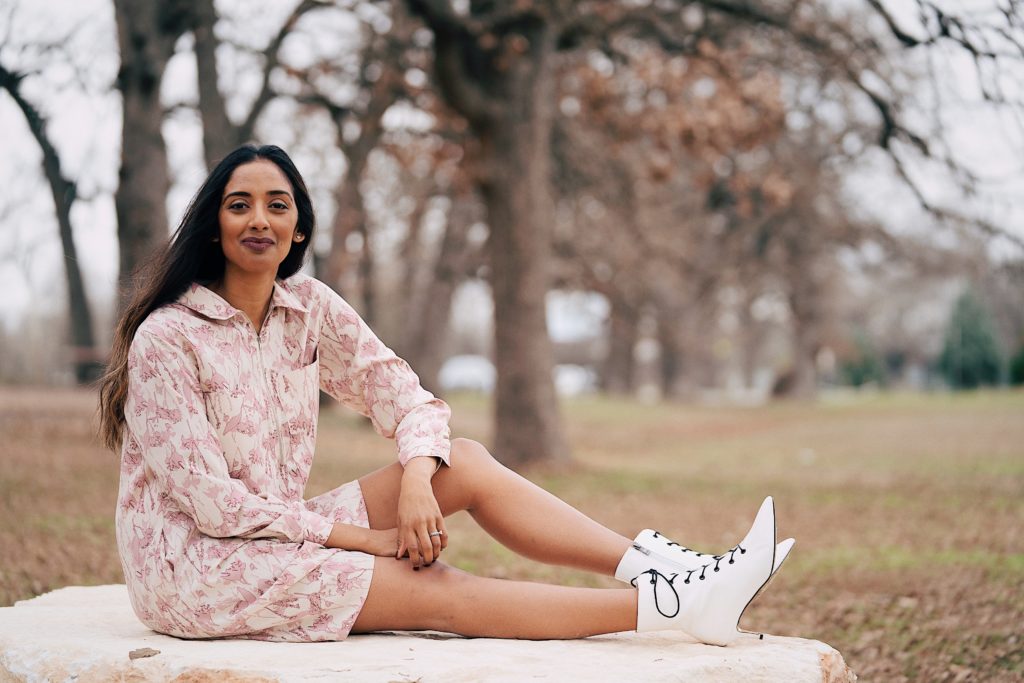 Affection Can Be More Than Sex
Bear hugs are my favorite. Kisses on the cheek, lips, and top of my head fill me with joy. Holding hands with my man makes me feel secure and I love how small my hands are in his. We wrote each other over 100 letters. I still have them. We thought out really thoughtful dates for each other from booking massages to eating dinner in the Eiffel Tower to making pizzas to serving our community together.
We loved each other in so many ways and learned so much about each other every time we spent time together. He learned to really pursue me. And the best part is, he still pursues me like that. Date nights aren't an afterthought to him, they are a necessity.
When I look at Christian couples who have been married for decades, they are still affectionate and even joke around about how great their sex lives are. Seriously, so many authors talk about this. But the thing is, more often than not, they aren't joking. They are in love in a mind, body, and soul way yall. They don't lose steam with time. Because sex to them is more than just pleasure. It's more than just filling a need. It's honoring and praising God, it's an act of worship.
Honoring God With Everything Is My First Desire
Our bodies belong to our loving God. He made us, created us all in his image, knows us better than we know ourselves. God says when a man and woman are married, they become ONE flesh. That's how intimate sex is meant to be. And so because of that, I didn't use this body to sleep with people I was not married to. I chose to guard my heart.
Above all else, guard your heart, for everything you do flows from it.
Provers 4:23
If you're rolling your eyes, I get it. Nobody wants to be withheld from anything. Our nature is to serve ourselves first.
We are in a culture where if we want it, we take it. In the words of the great poet Ariana Grande, "i see it i like it i want it i got it." We PRIDE ourselves on our experiences even if they've hurt us because we are "finding out our own truth" and "just being human." But guess what? God gives us truth and meaning. Period. We are daughters of a KING, the creator of all. But instead of seeking meaning there, we become paralyzed with the amount of "self-meaning" and "self-freedom" we seek. People go in circles their whole lives…if only they'd just stop and lookup.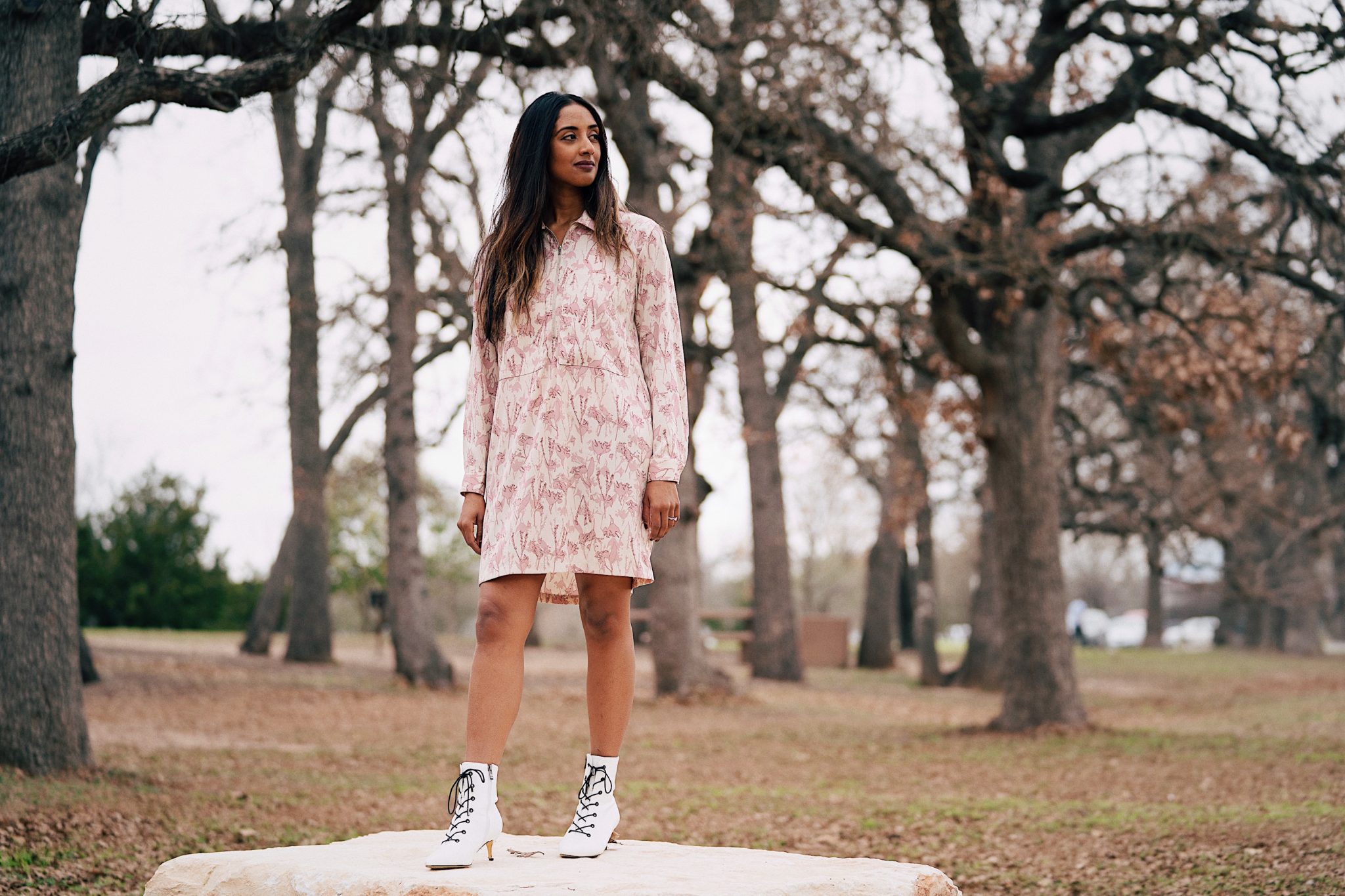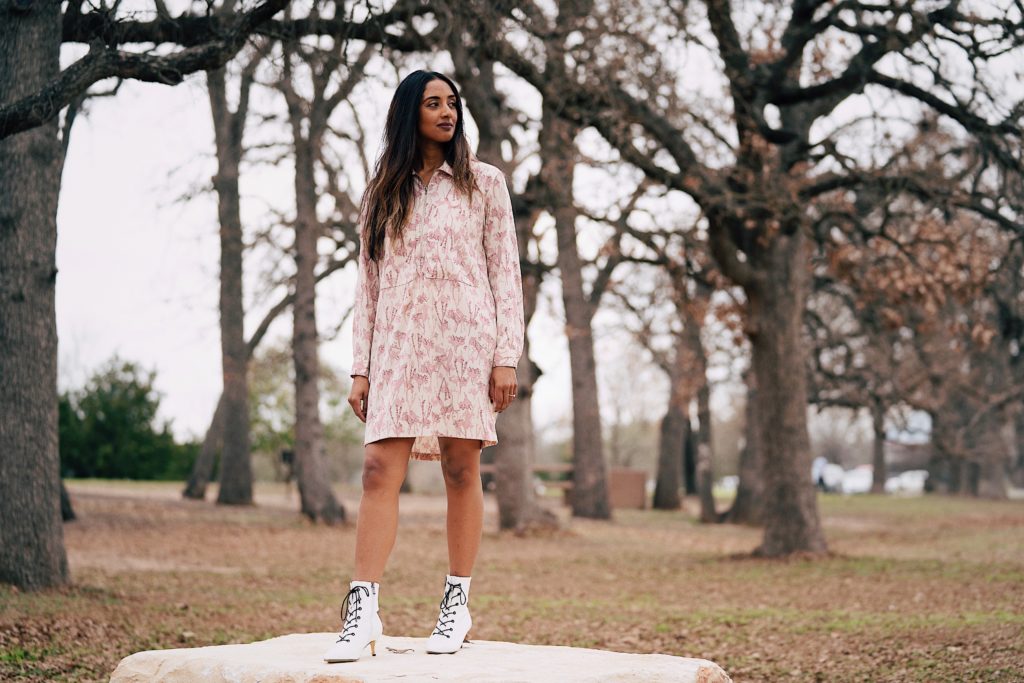 We Explored Sex Together
I never felt like our relationship was lacking because of a lack of sex in our relationship. We simply added a new element to it after it was already rock-solid.
I'm a feminine person who is comfortable with being sexual in the right context. And the right context for me, was my life partner, the love of my life, the only person I'd ever give access to my whole heart.
If you've chosen to honor God with waiting till marriage, I want you to know that from my experience, it's worth it. And remember, sex is not the end all be all in a relationship but a solid foundation of friendship, faith, and trust is. There are people who will walk that journey with you if you seek them.
Yes, there will be moments where you're like "THIS IS SO HARD". There will also be more moments looking back where you are thankful. Thankful you protected your heart and have only one person in mind when you think of the most intimate physical connection you can have with another person.
Cheers,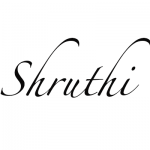 Read more: Love is worth the wait