Ohh summertime. I am not the biggest fan of sweating. Especially that one daring trickle of sweat that skips down my back *ugh* during the summer days. But one thing I like about summer is the change in fashion. Summer means it's time to get out the shorts, skirts, and summer dresses. Sure, maybe my legs are not the same color as the rest of my body thanks to winter and a cold spring, but hey, I'll work on it. This summer you'll see me rocking dip dye dresses as often as I can. You can shop similar pieces from Amazon below.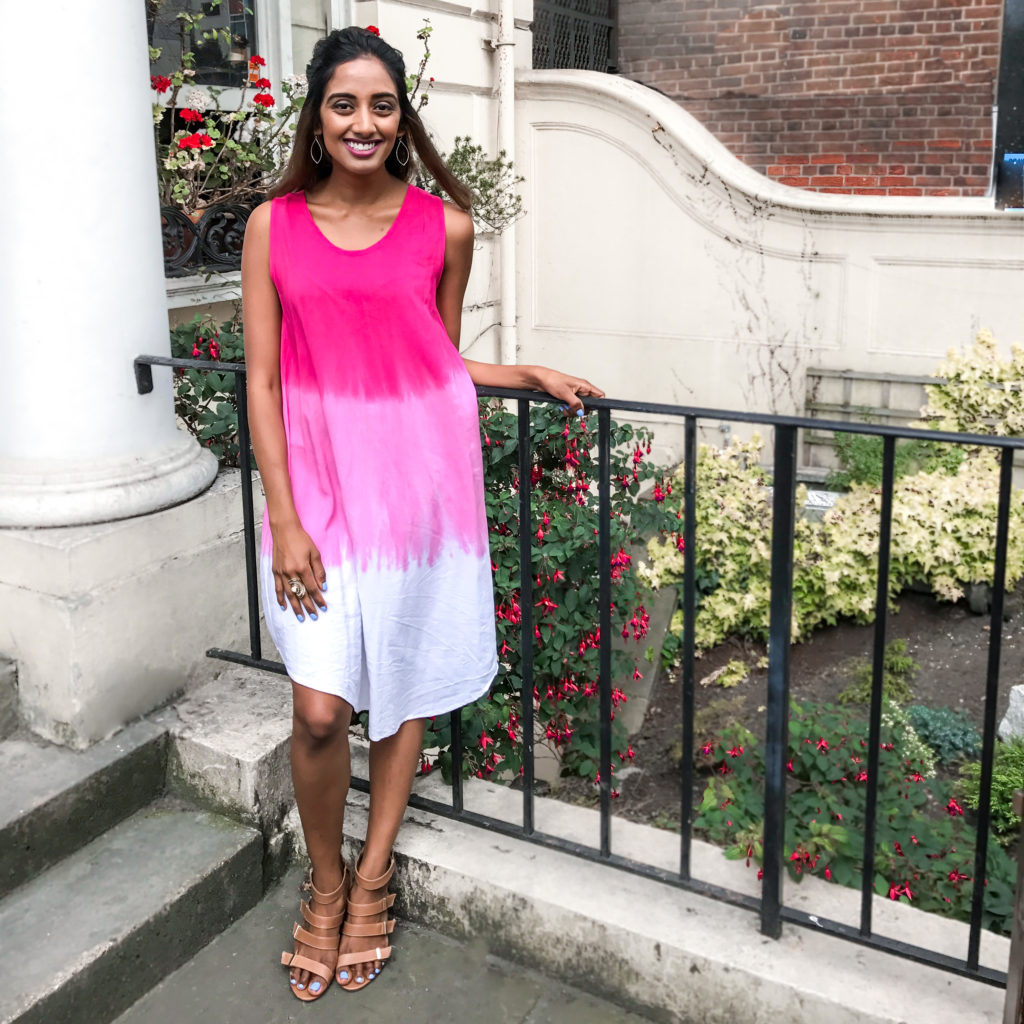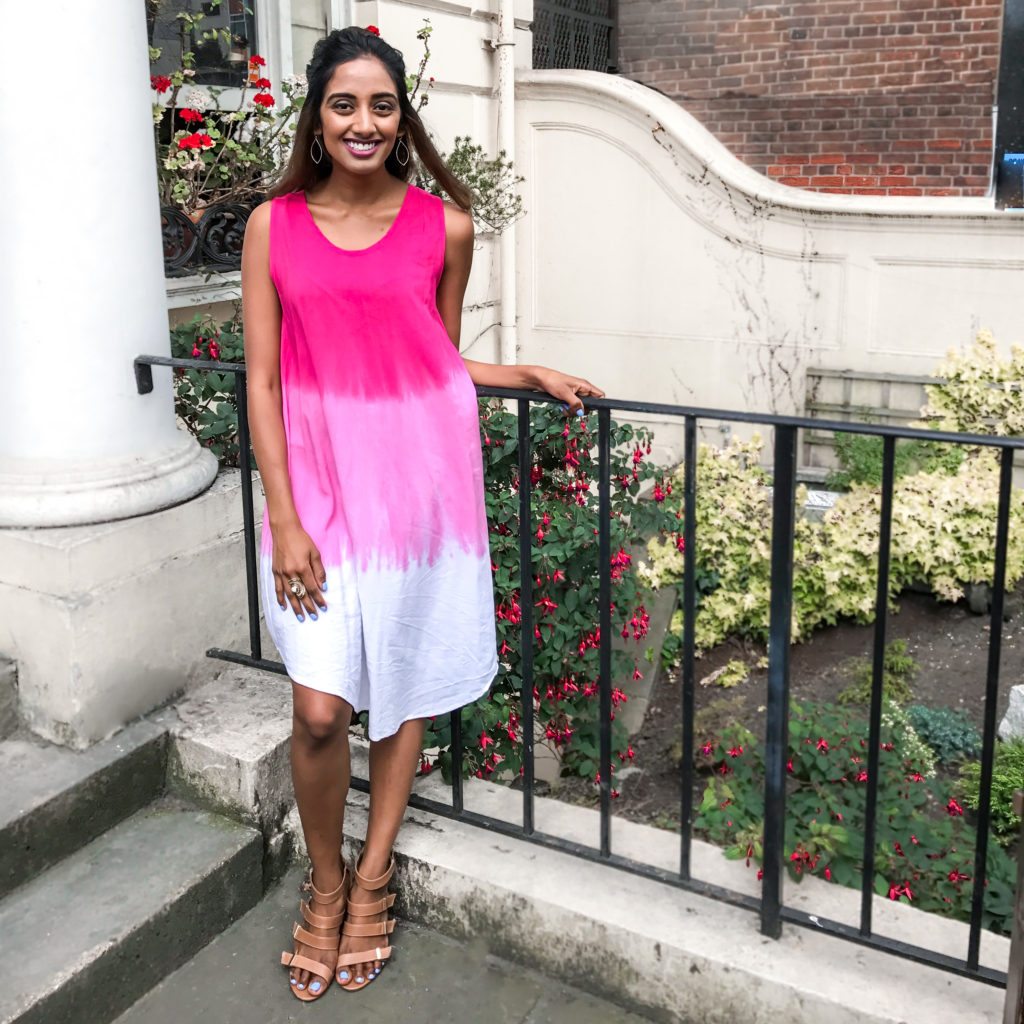 SHOPPING
I bought my dress in Indonesia in a few shades because it's so comfy! But I also want more colors. I obviously can't just leave London and fly to Indonesia tomorrow so I came to the conclusion that there must be an easy DIY (do-it-yourself) option, and there is!
**Make sure you do this outside or on a covered floor so that you don't stain anything in your home.
MATERIALS
A plain white dress that's damp and not soaking wet (otherwise the dye will run)
The color of your choice fabric dye (buy the dye here)
Salt because it brings out the color more
1 bowl
1 bucket
Gloves so that the fabric dye doesn't get on your hands
Water
INSTRUCTIONS
Put on the gloves.
Pour 1/3 the dye powder into the bowls. Mix the powder with salt. Pour the dye + salt mixture into the bucket.
Fill the bucket with water that has the temperature the dye packet says. Then place 2/3 of your dress in the bucket. Keep it in for a few minutes.
Remove the dress from the bucket.
Pour the rest of the dye powder into the same bowl. Mix it with salt again. Pour the mixture into the bucket with what's already in there.
Place the bottom third of your dress into the bucket. Keep it in for a few minutes.
Let cold water run over your dress until there is no more dye running from it.
Throw it into the washing machine on a cold cycle (ALONE) and then let it air dry or turn the dryer on to low-heat. Sometimes the heat can fade the colors.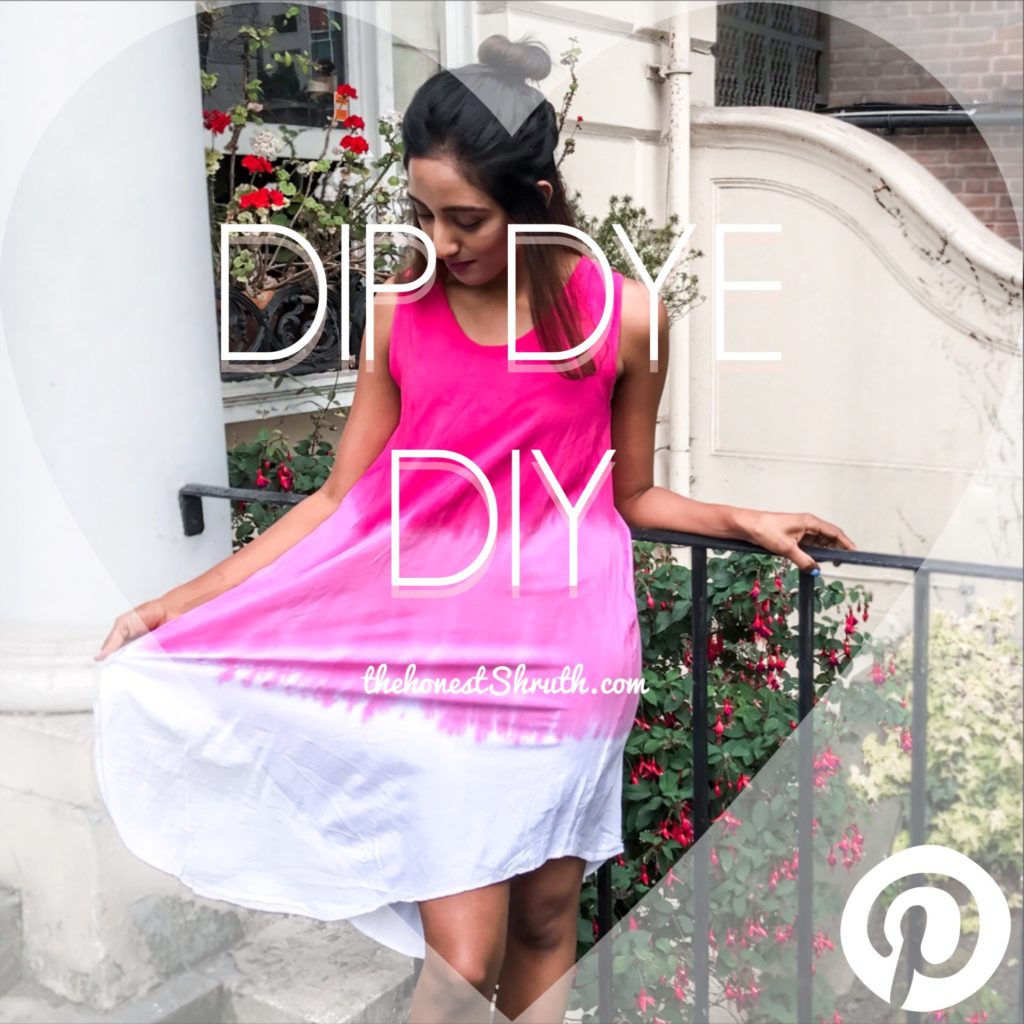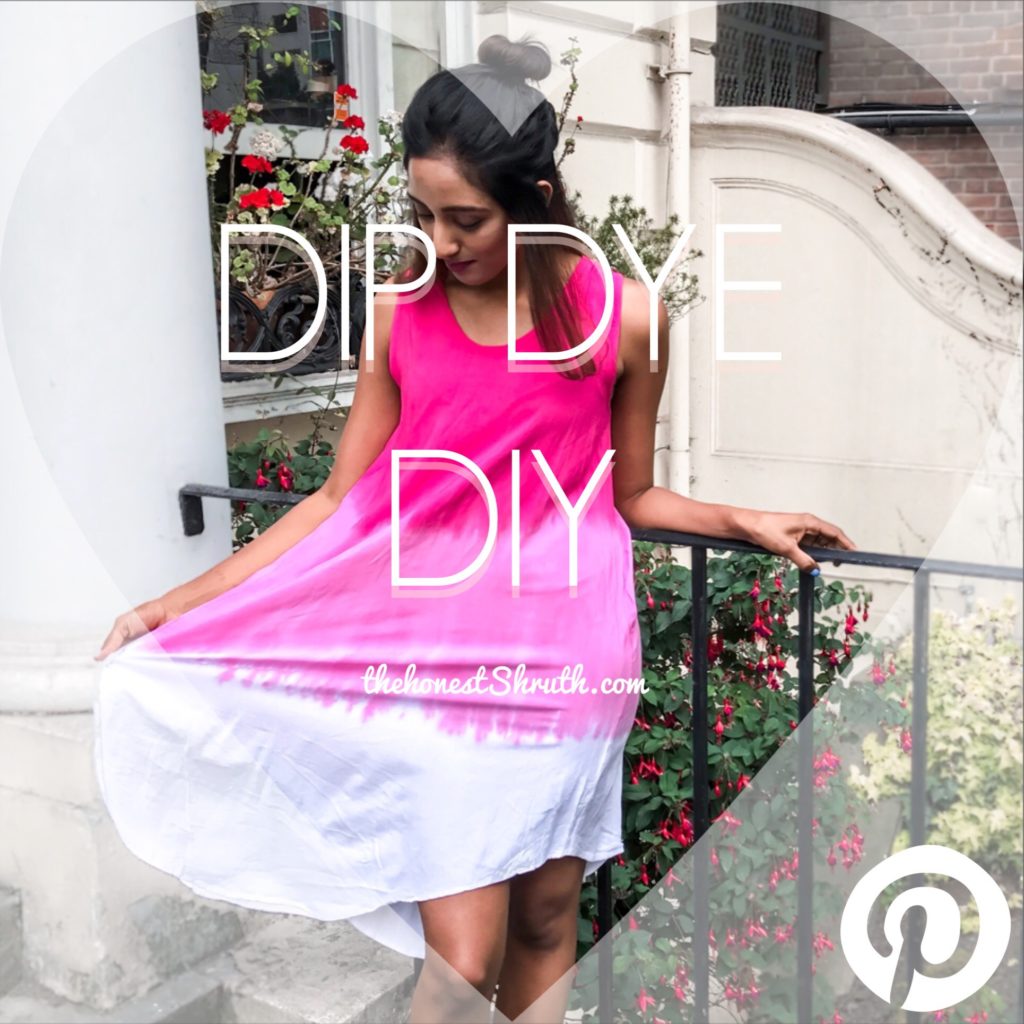 So tell me, would you rather buy dip dye dresses or DIY dip dye dresses?
It's summertime people so let's get to shopping and crafting!
If you want a summer-time recipe, check out this mango lassi recipe.
It's so refreshing and perfect for this heat!
Cheers,