Ever since I graduated college, a black backpack has been on my list of future pieces for my wardrobe. I needed to replace my textbook-ridden, North Face backpack with a sophisticated look. I'm extremely selective so it's taken me years to find the perfect backpack. I discovered this small boutique in Austin, TX, ESPEROS, which has a huge range of beautiful bags from small handbags to luggage. And yes…they have the perfect black backpack.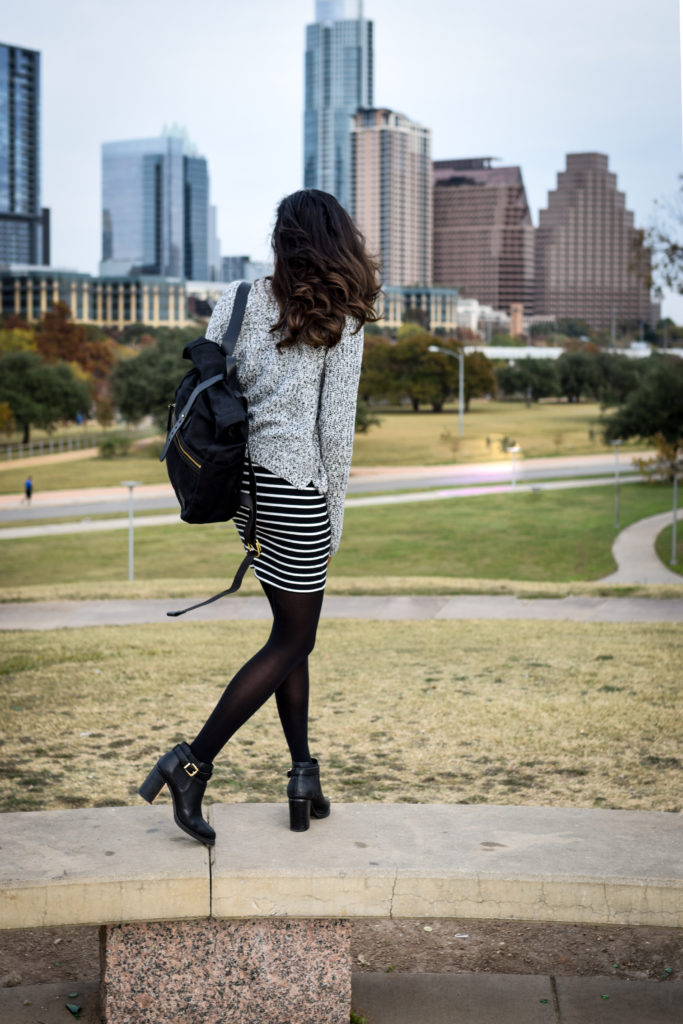 Currently, I have two sweaters, my laptop, phone, wallet, and one water bottle in this bag. Yesss girl, it fits a ton! It's very light to carry and the leather straps feel sturdy. I picked the black backpack out of the five offered colors because I love how the whole bag is black with gold accents. Super chic.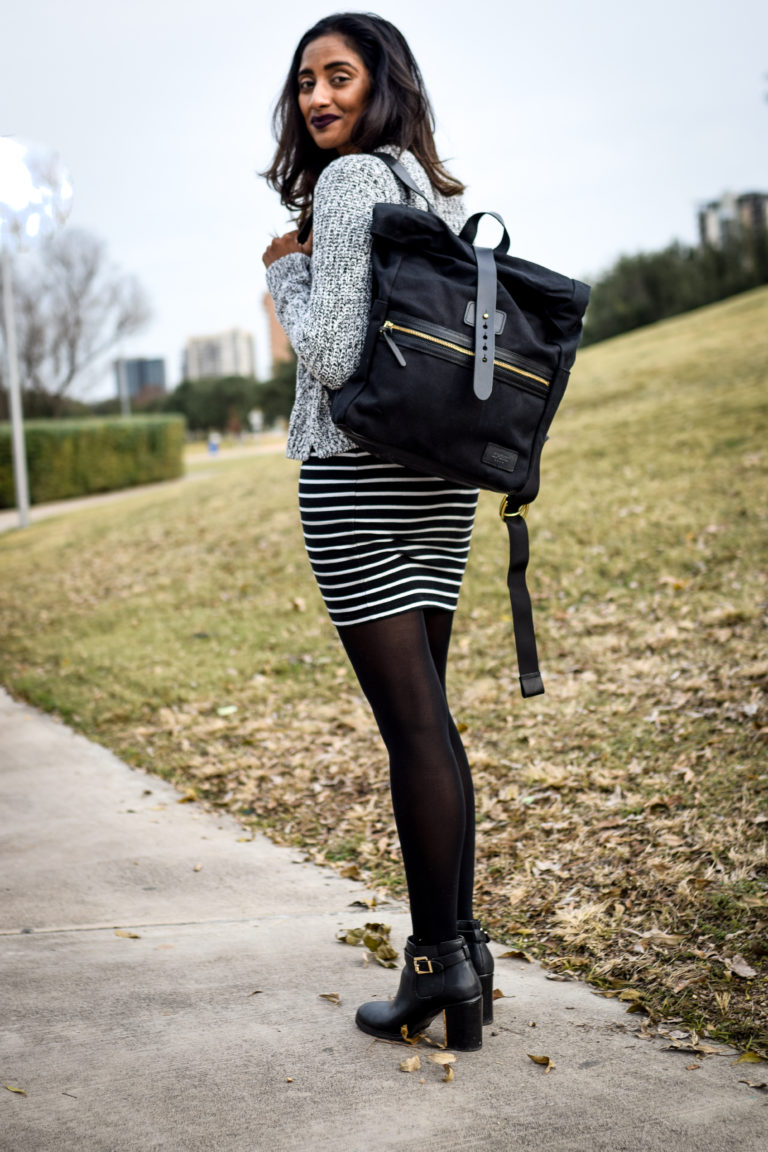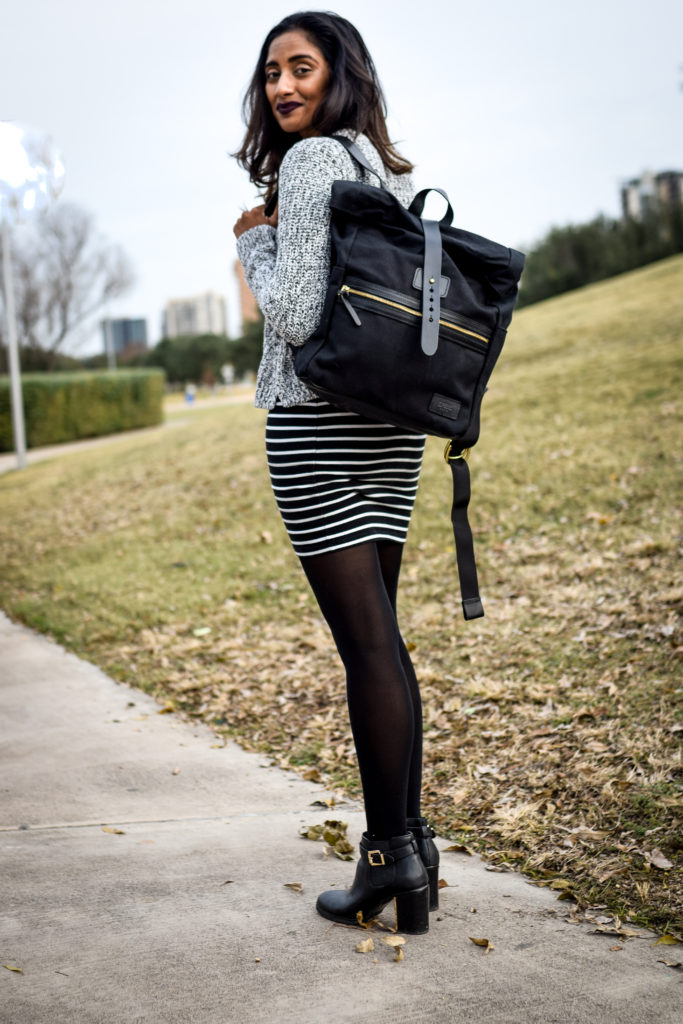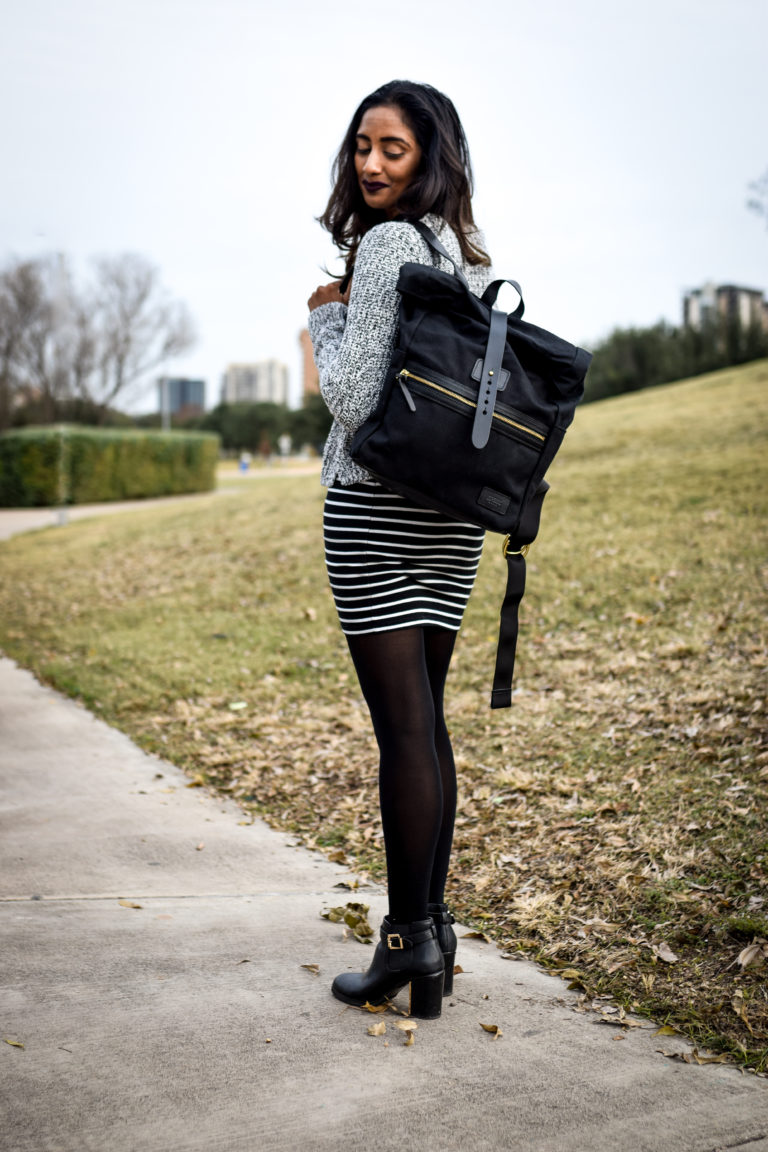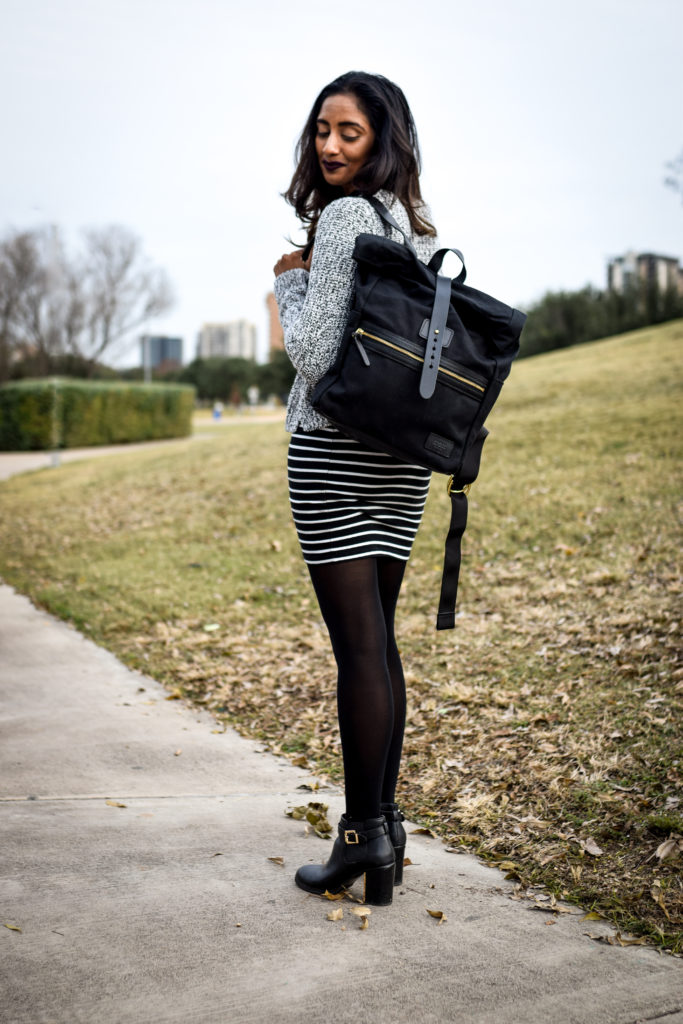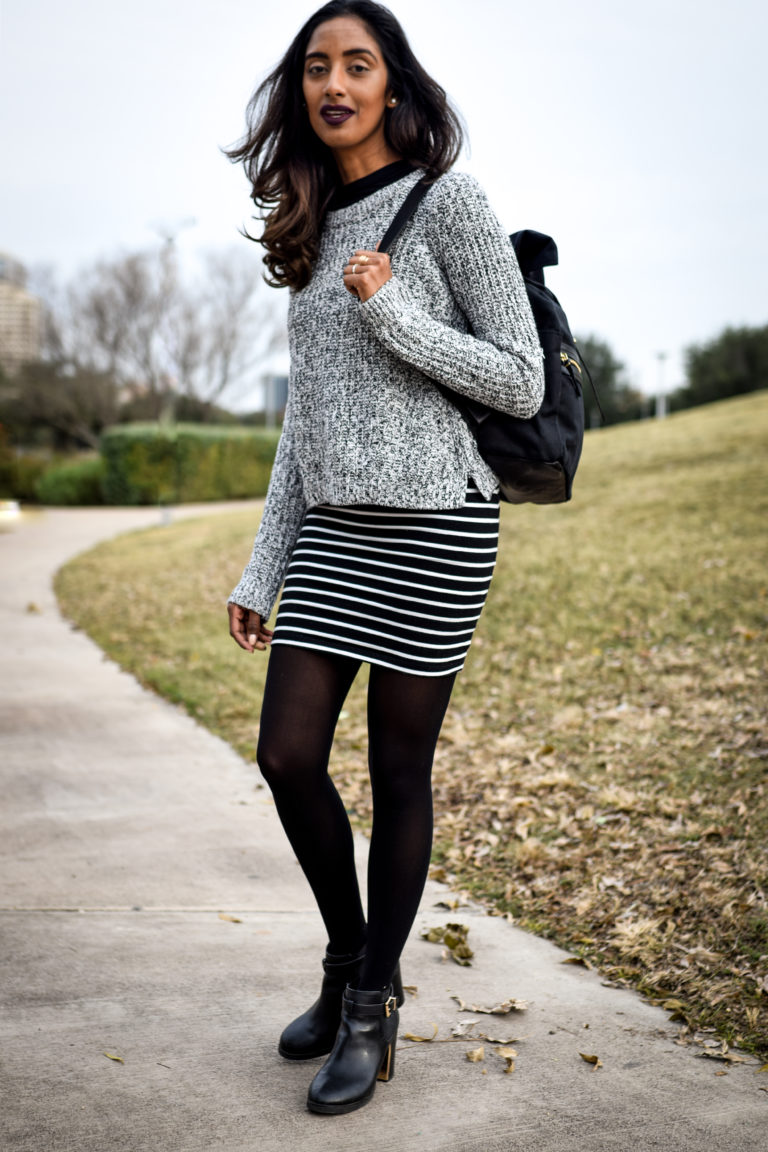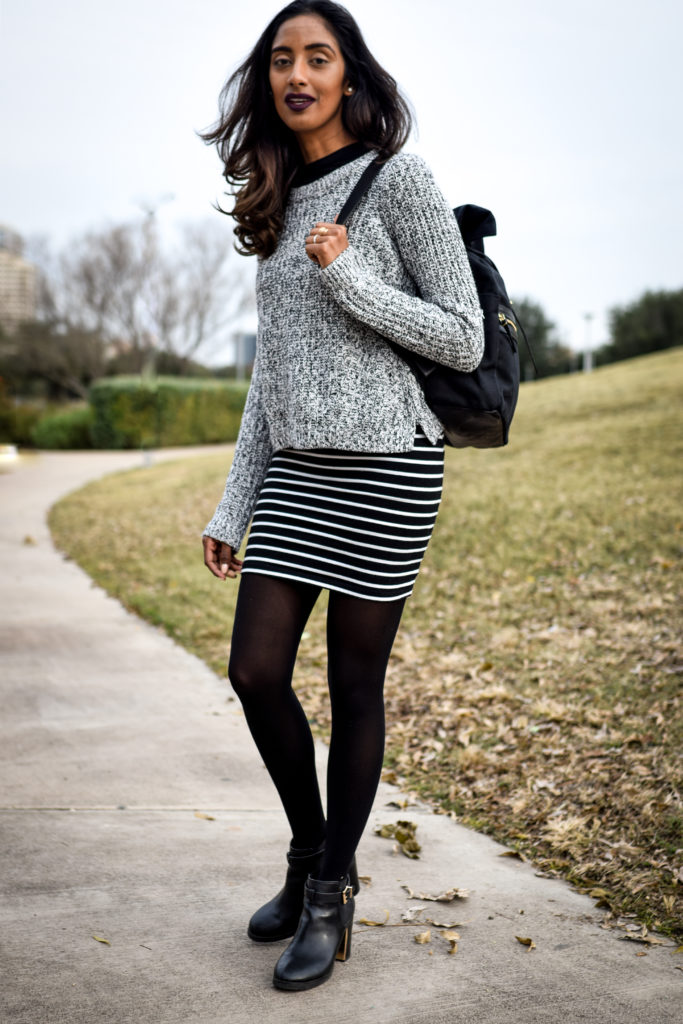 The real gem about ESPEROS is that each purchase contributes to a greater picture. Taken straight from their website mission statement, "At ESPEROS, we believe that education is the key to overcoming the cycle of poverty and that it should be available to everyone. To help make this vision a reality, we create stylish, functional, and durable products and with every product sold, we fund one year of education for children in the developing world." How cool is that?! I love shopping with a purpose! You can watch a video, and read more about how they donate by checking out their website.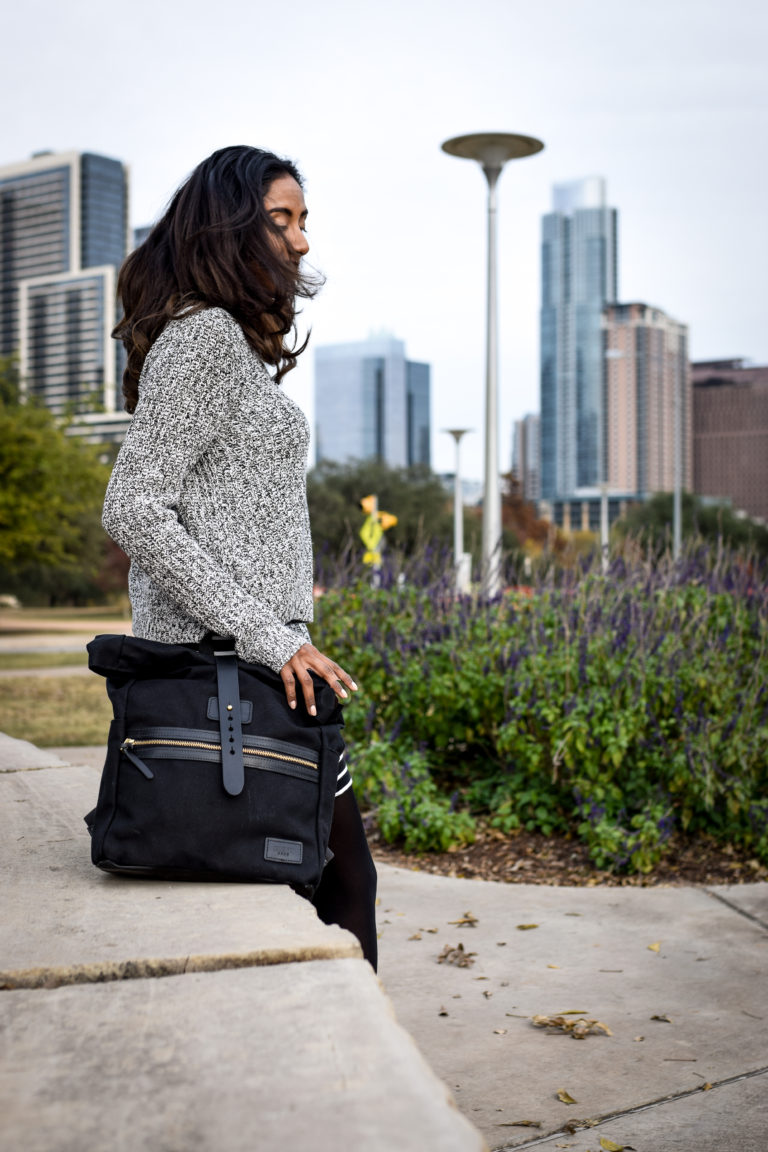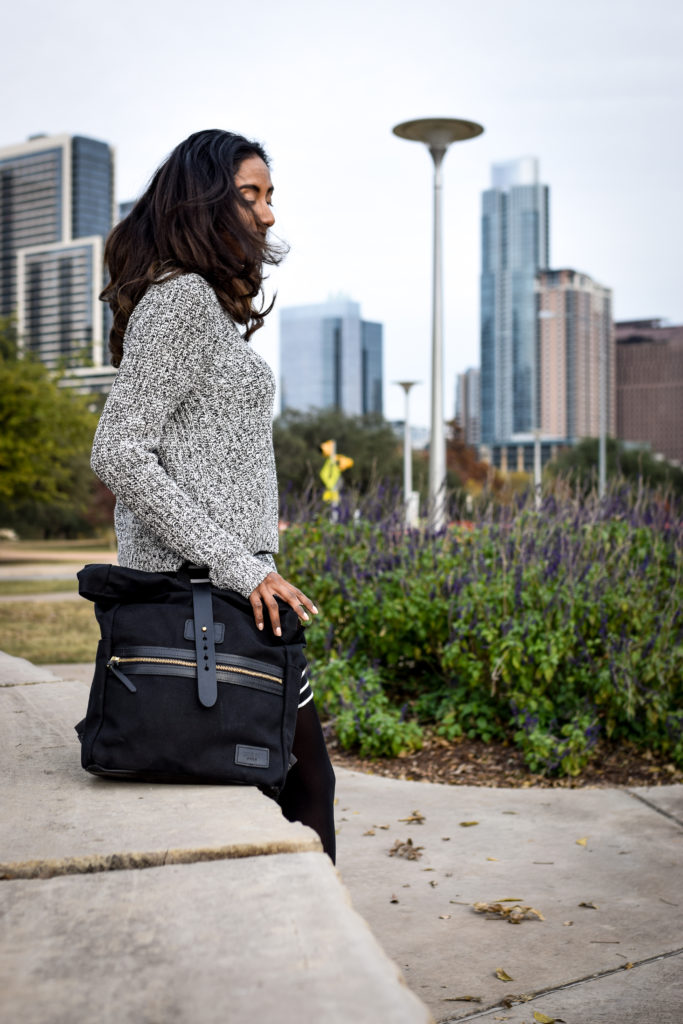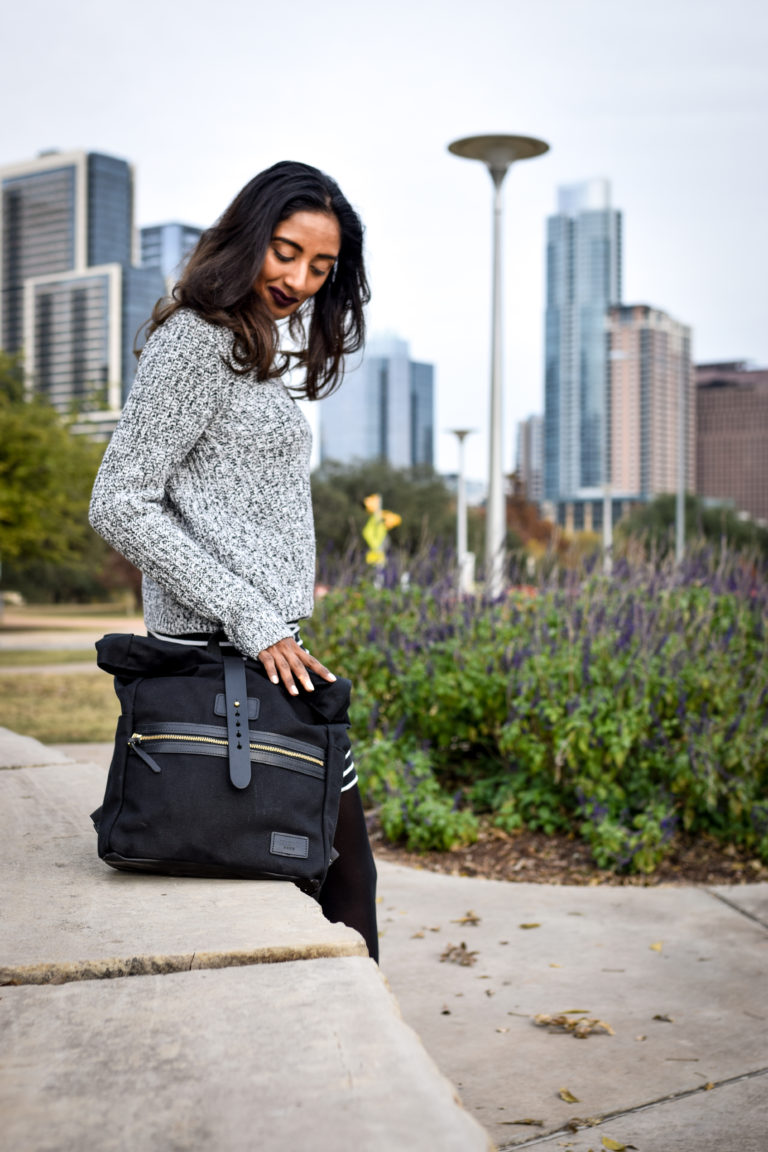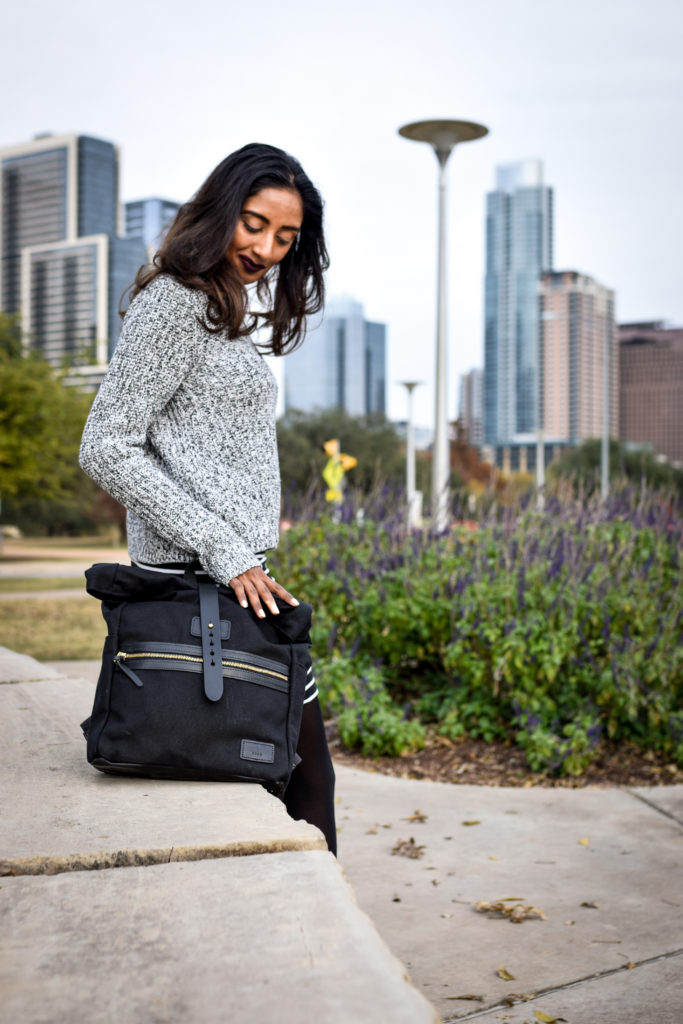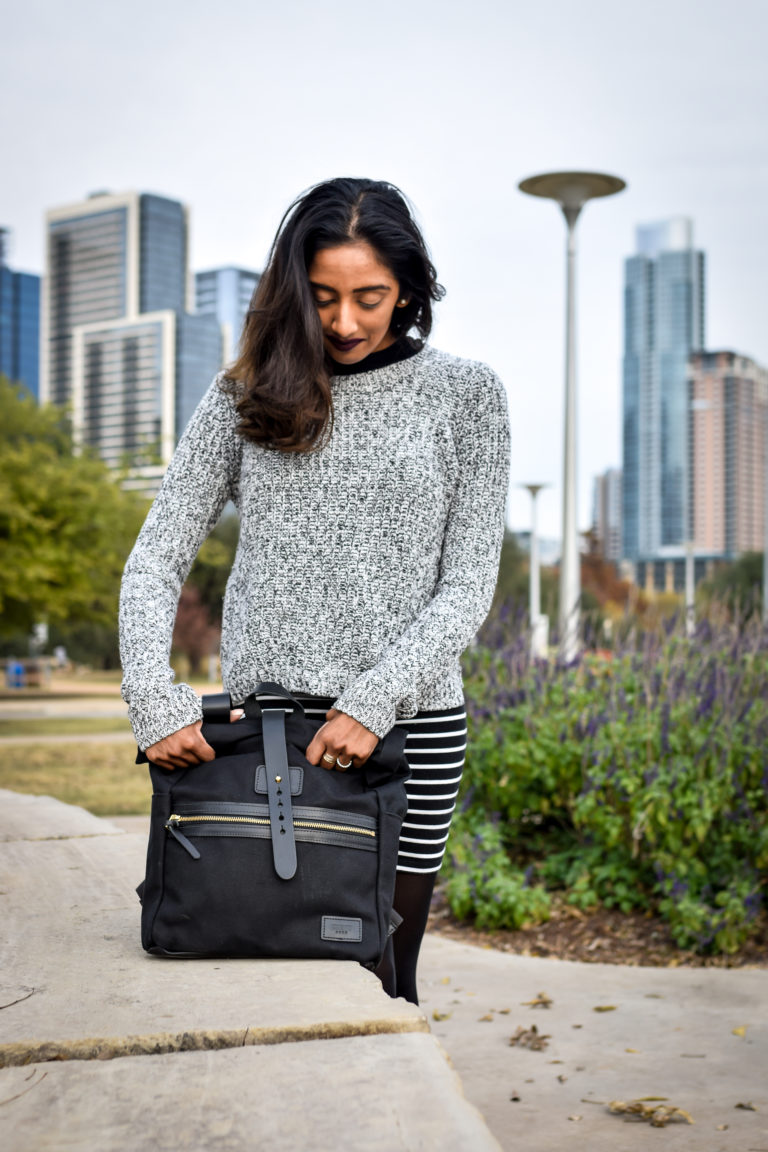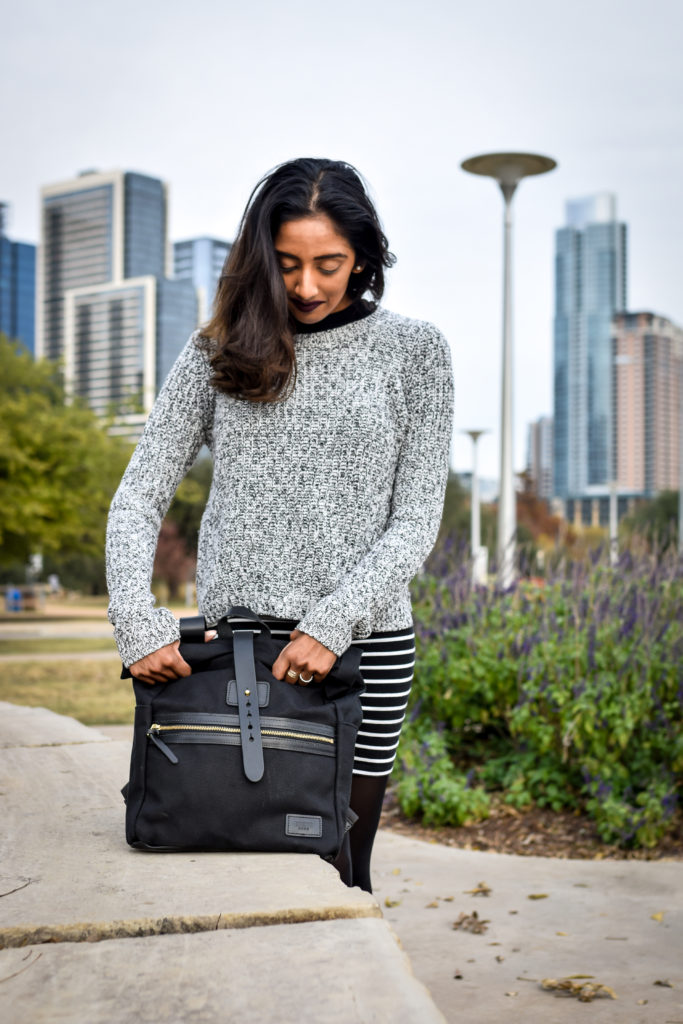 I love that it's a roll-top. Makes me feel like I'm bringing a little bit of past-fashion back. Plus, the duck canvas is significantly water-resistant. These bags make great gifts for anyone in your life and there are so may color options for each type of item. If you're in Austin, definitely go and check out their flagship store. It's designed well and located right downtown! I checked it out to see which bag would be best for me, and yes, I went with the roll-top backpack!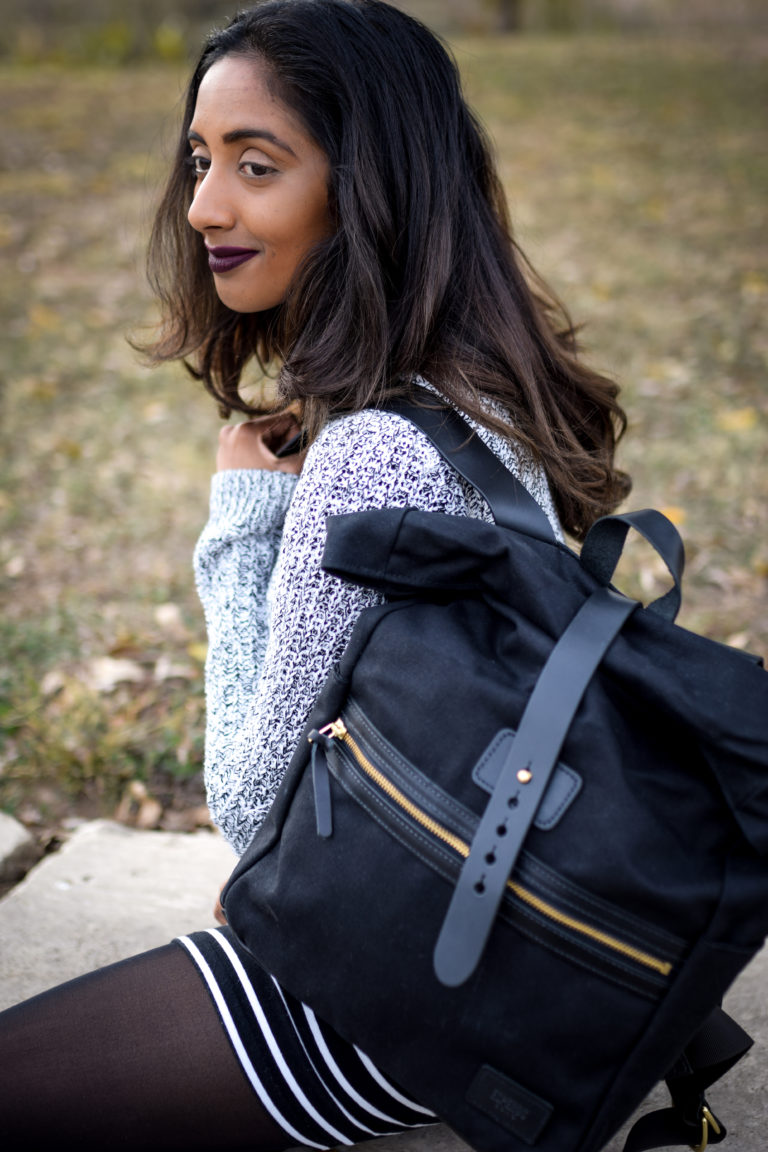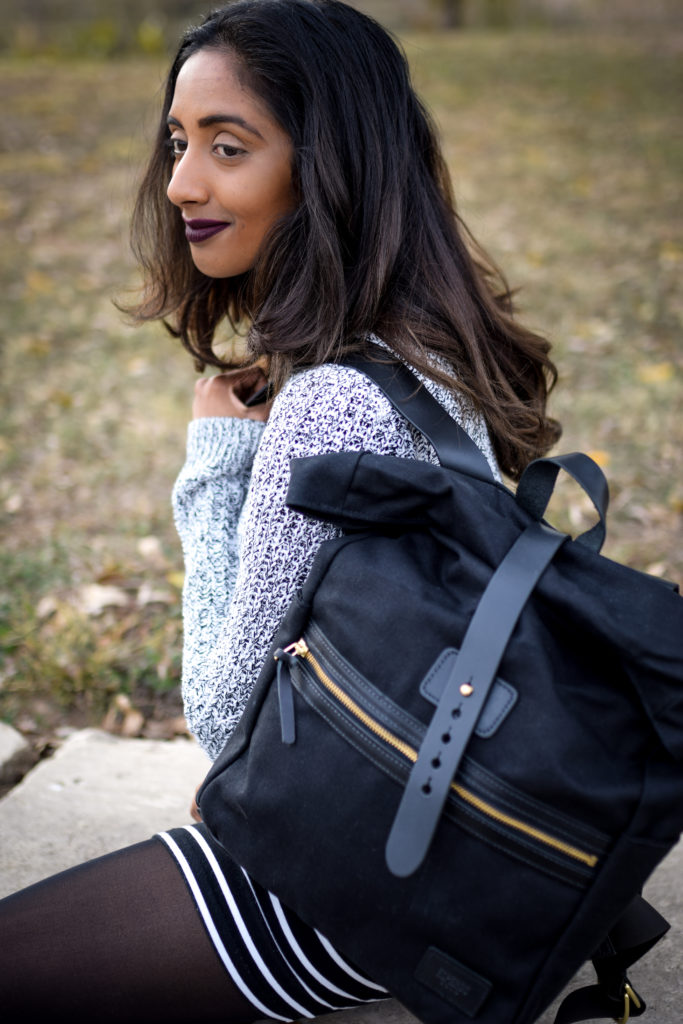 Their address is 209 W. 2nd Street Austin, TX 78701, and their hours are Monday – Saturday: 11 am – 6 pm, Sunday: 12 pm – 5 pm. Check out their Instagram and give them a follow while you're at it!
You can shop these items below! Happy Friday!

Cheers,