We spent the last part of our Indonesian trip in Seminyak, Bali. If you missed our Ubud and Kintamani adventures, you can check those out here. Seminyak is one of the most popular beach destinations in Bali. It is home to plenty of high-end resorts and hotels as well as some of the best beaches in Indonesia. Since it was the last leg of our trip, we made plans to find an incredible hotel with delicious food, spectacular views, and clear beaches. Ohhh yeahh, complete relaxation. Of course, my husband added in the criterion of "architecturally renowned." So with those four criteria, we searched and searched until we settled on the Katamama.
Let me just say, pictures certainly do not do this place justice! Hopefully my review will help you understand the magnificence of this beautiful boutique hotel.
PS, this hotel made the Conde Nast Traveller 2017 Hot List right after our visit!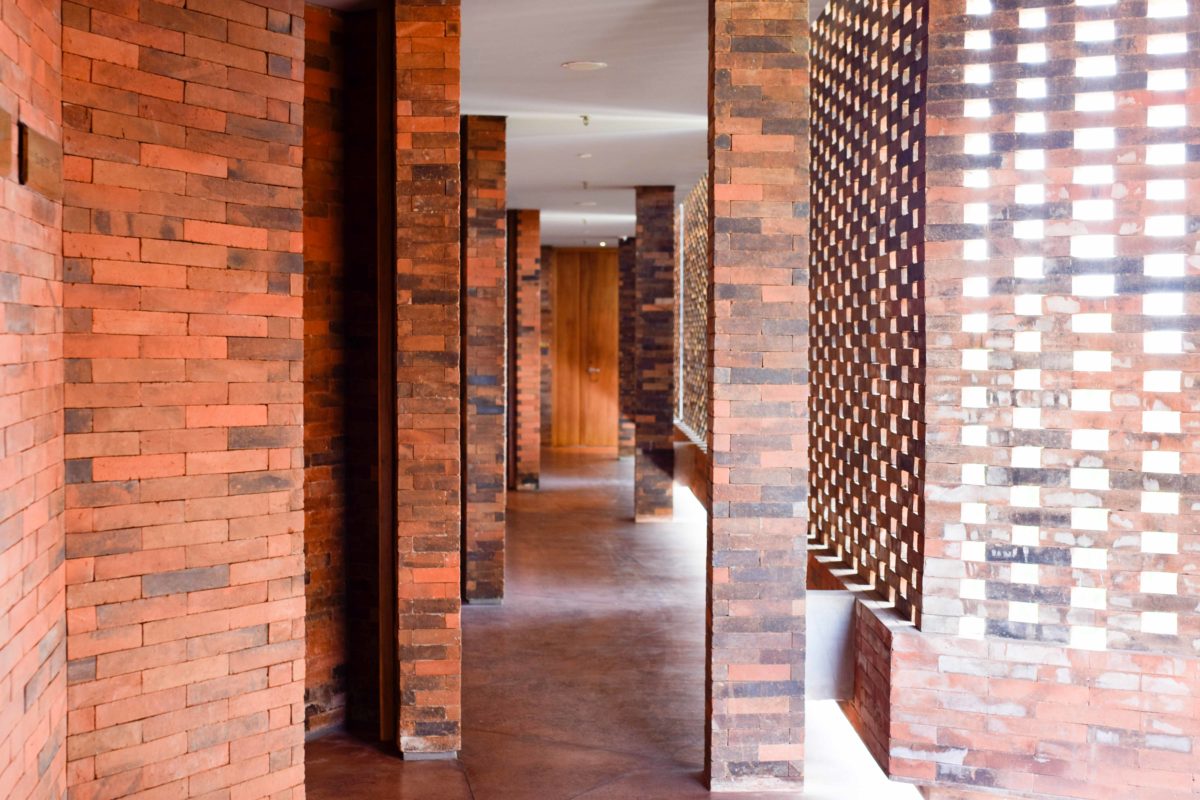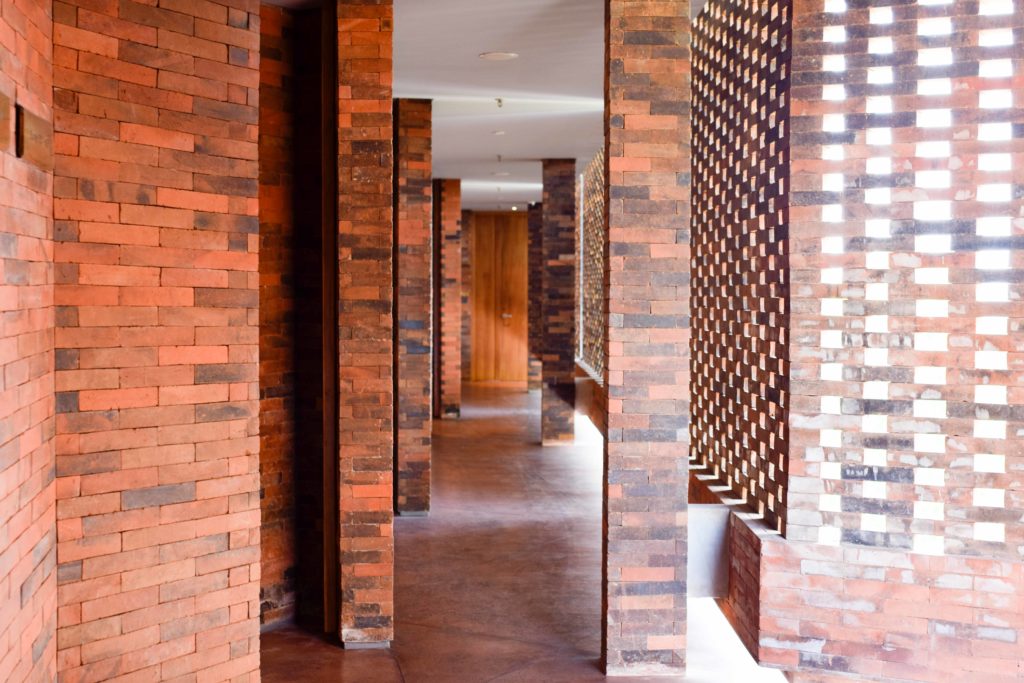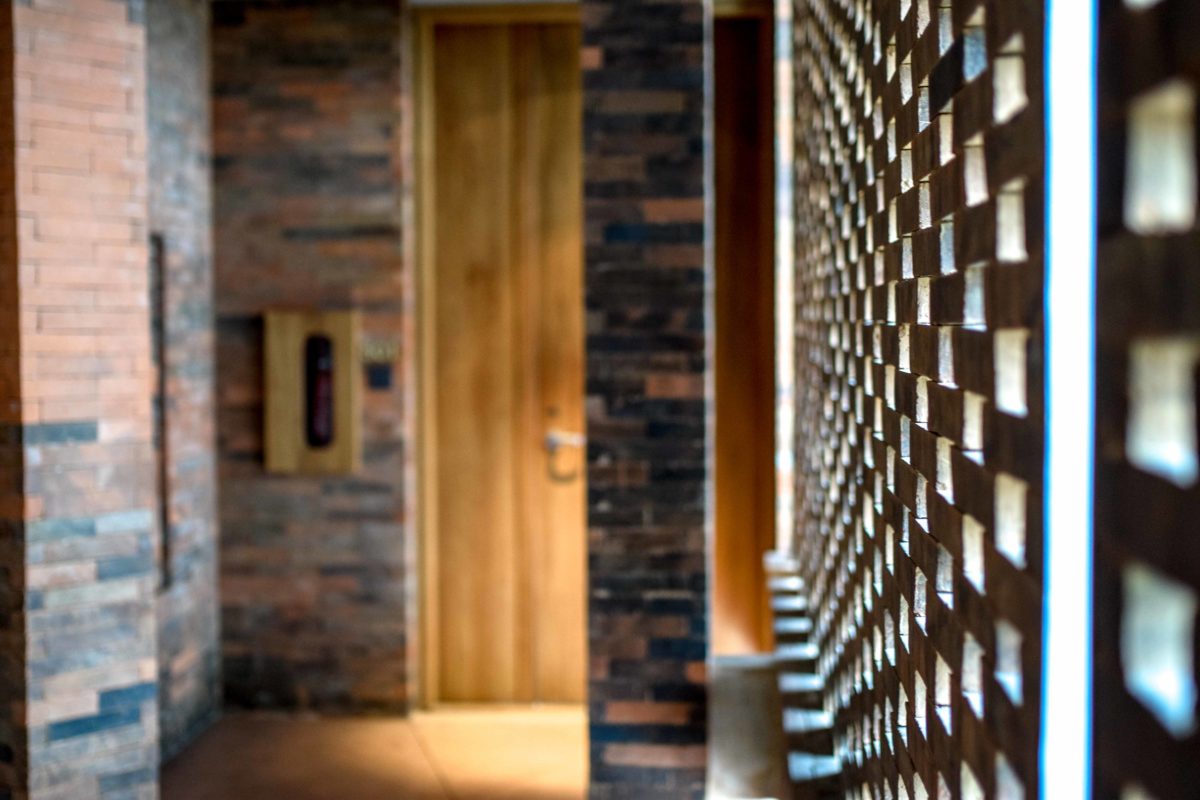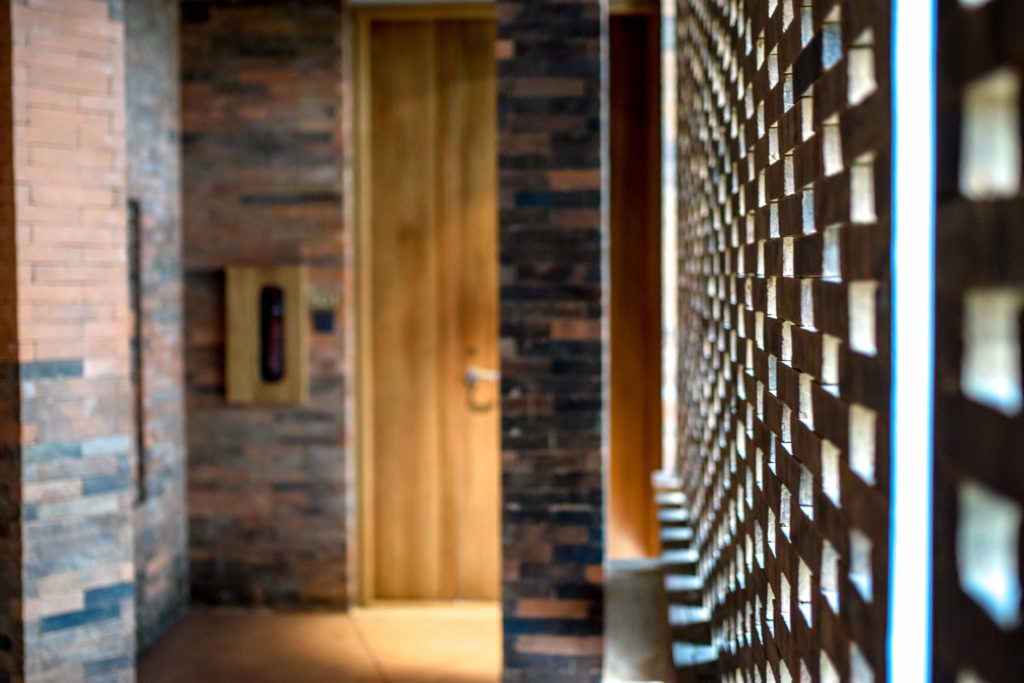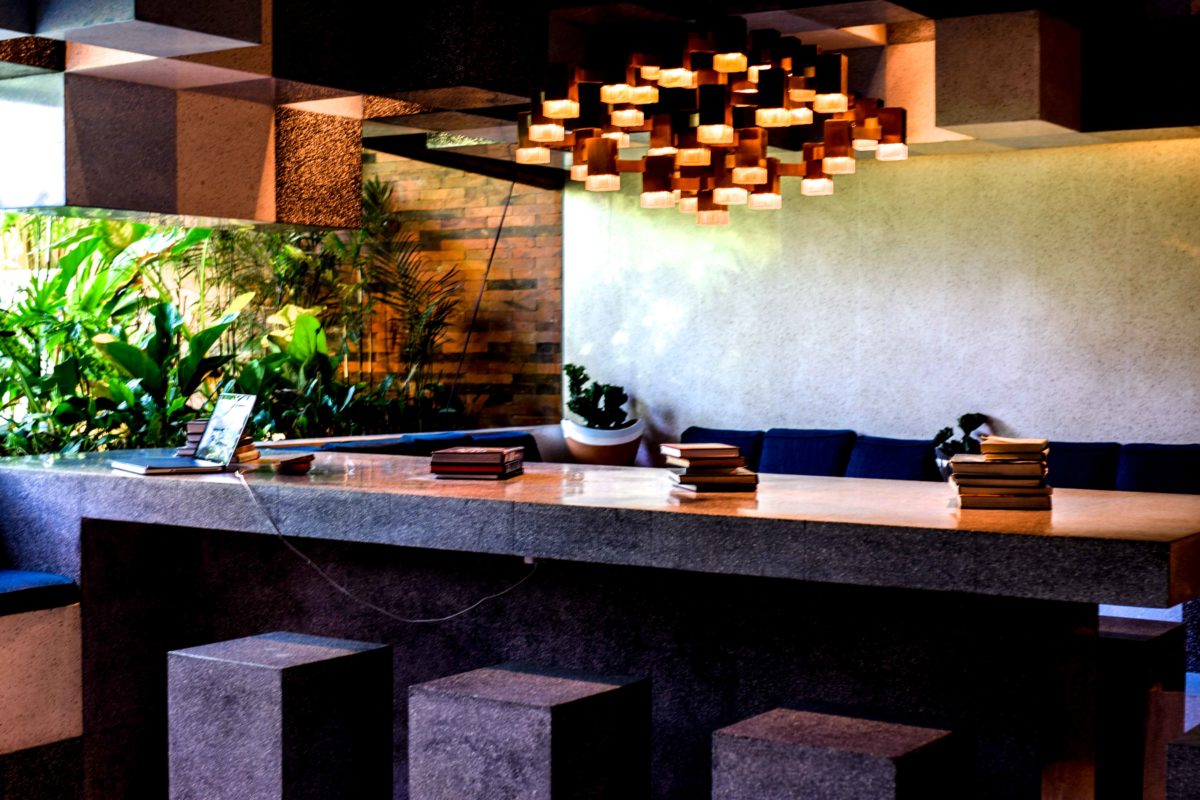 KATAMAMA SERVICE
As soon as our Uber driver dropped us off at the hotel checkpoint, security checked off our name on the guest list. Then security escorted us via golf cart to the entrance of the hotel. At the entrance, we were warmly greeted by multiple employees. They took our luggage for us and booked us a cabana straightaway at the attached Potato Head Club for the evening. Usually, those cabanas are reserved days or weeks in advance, so talk about exceptional service. Then they showed us our room.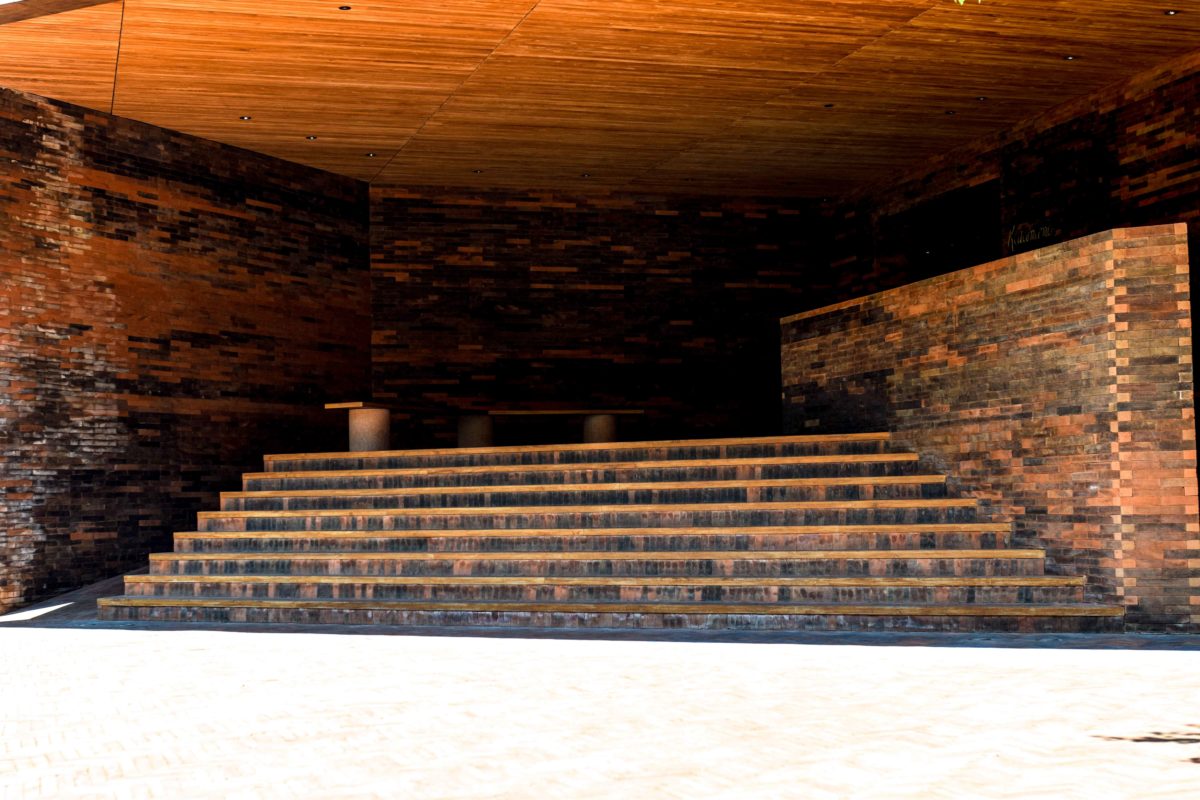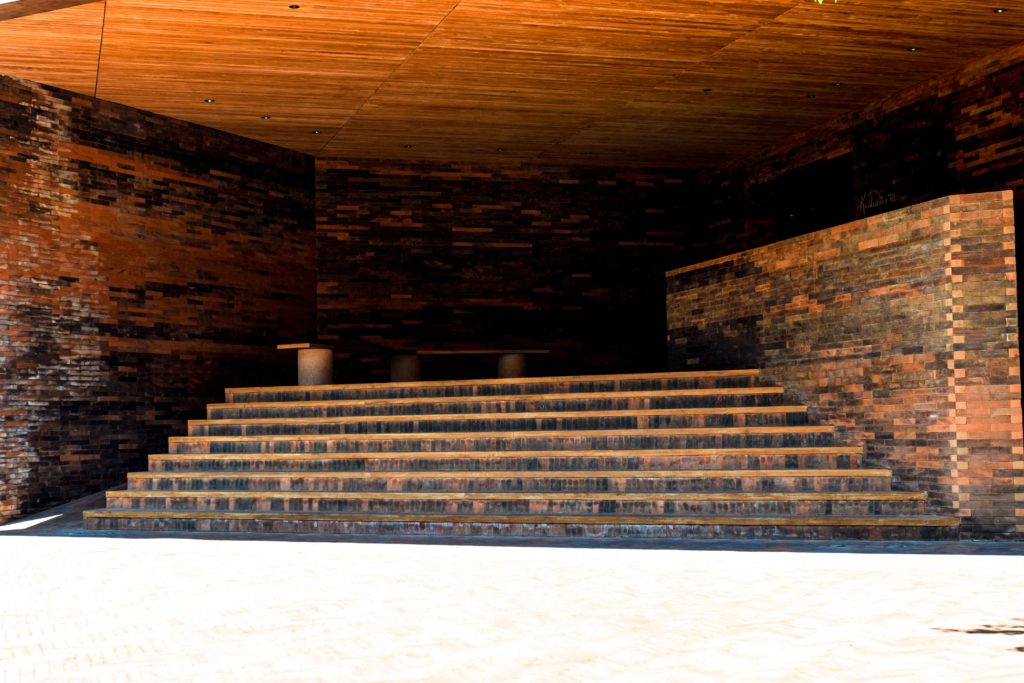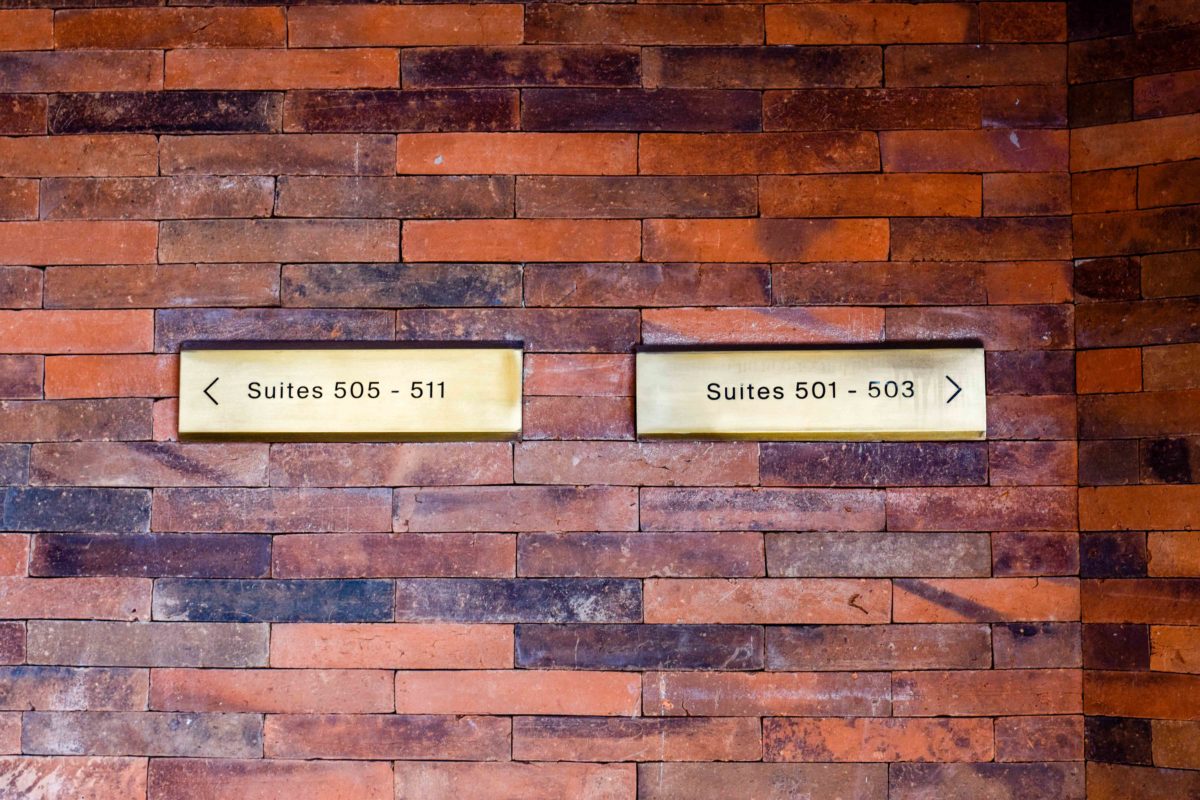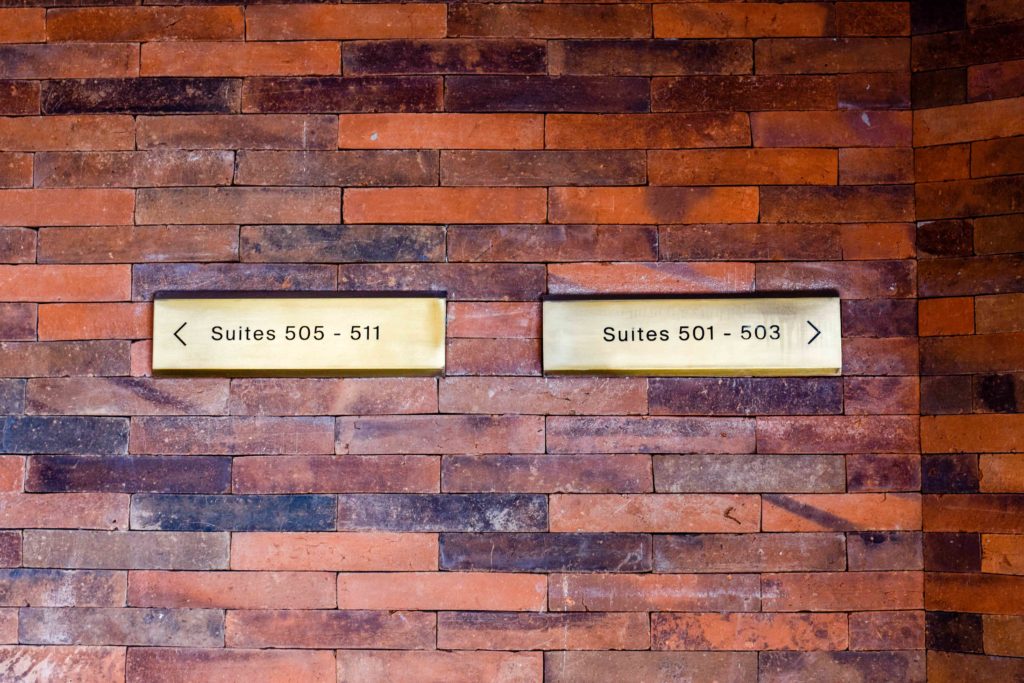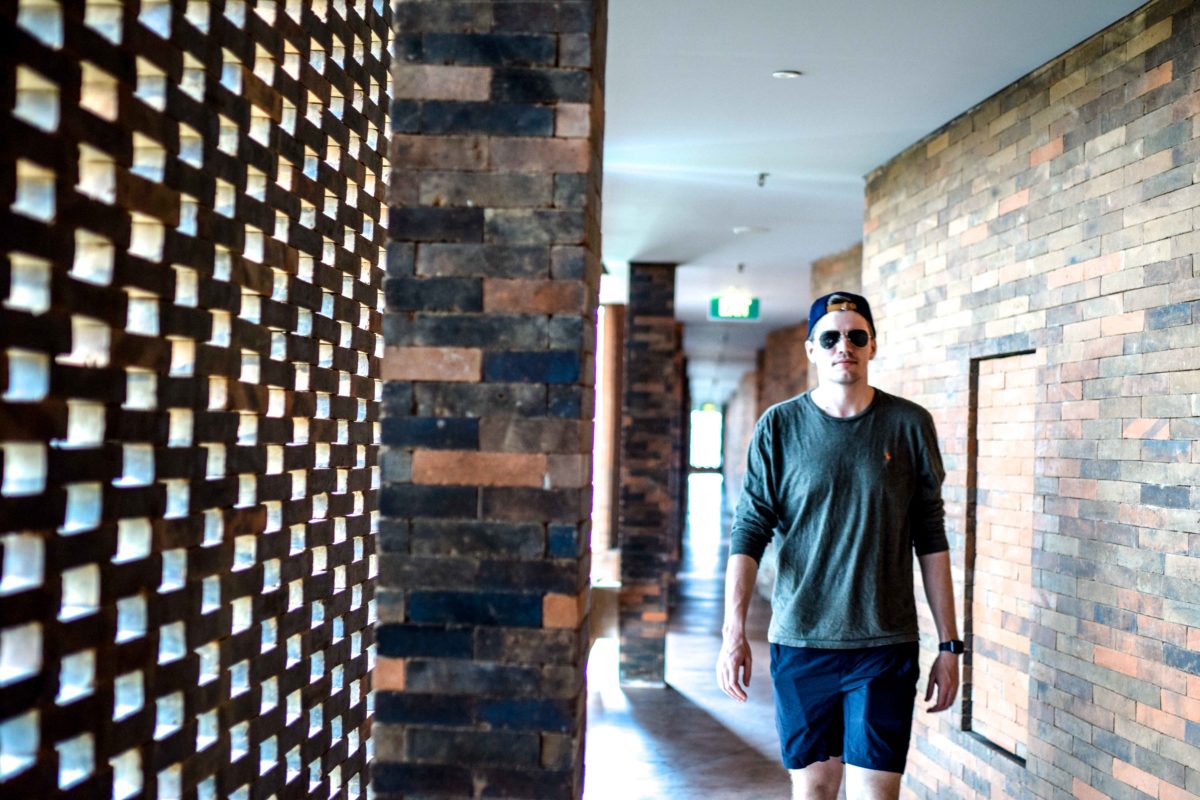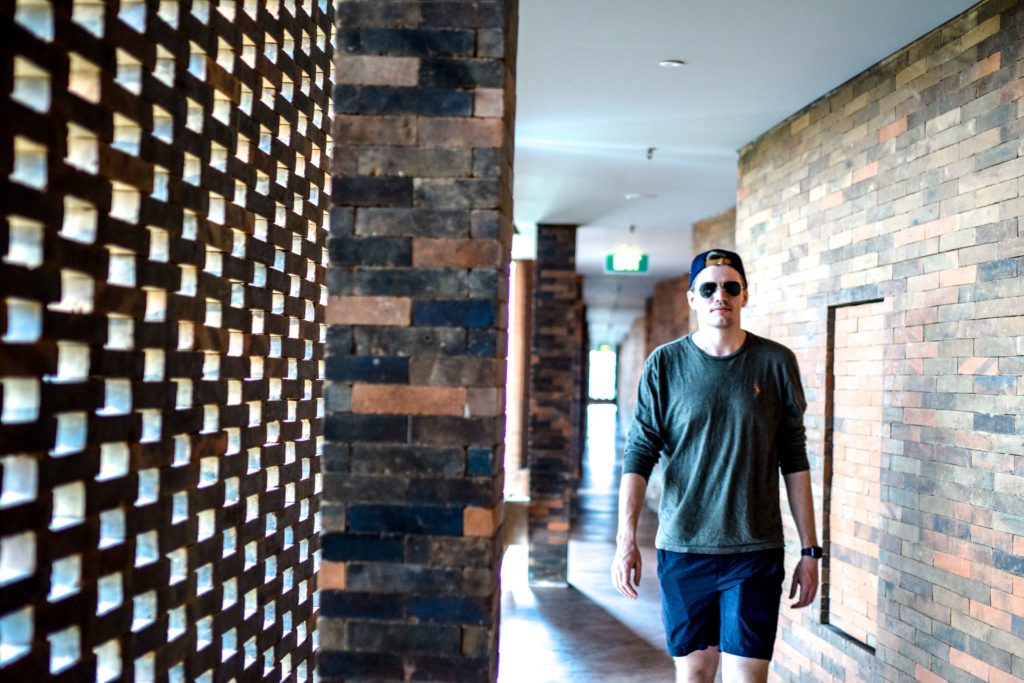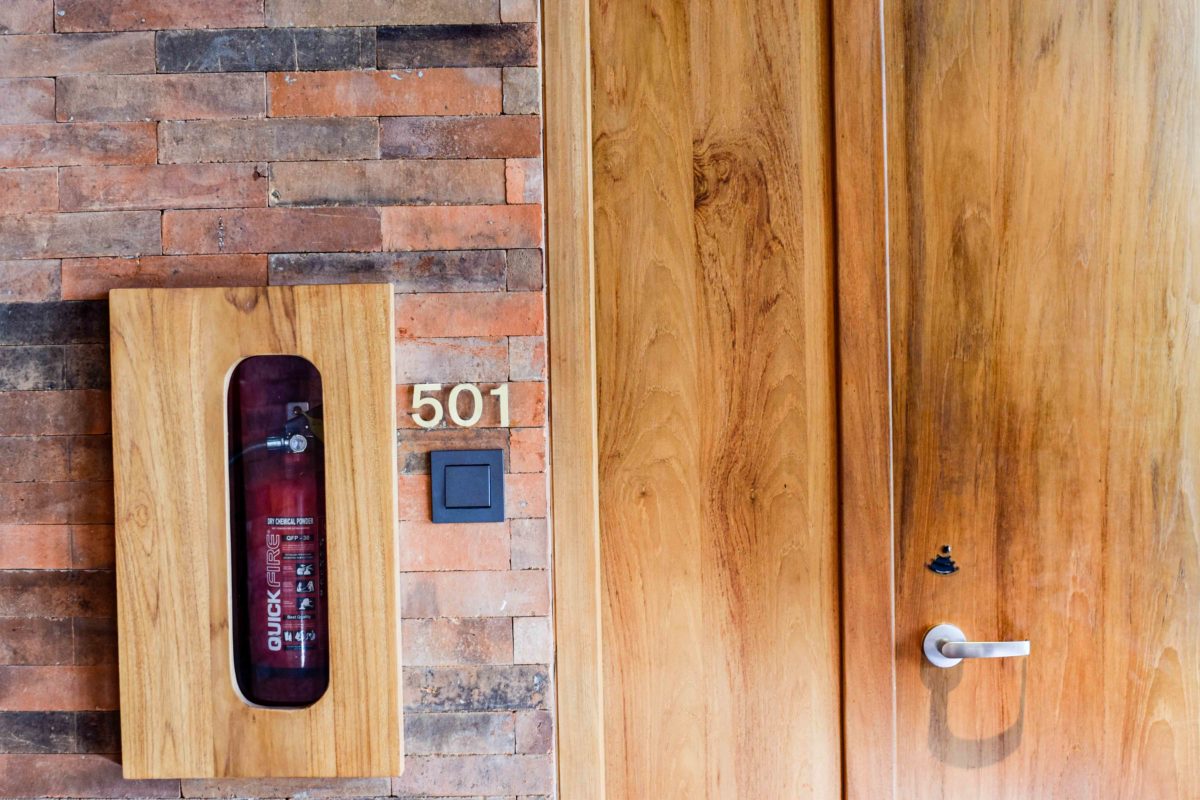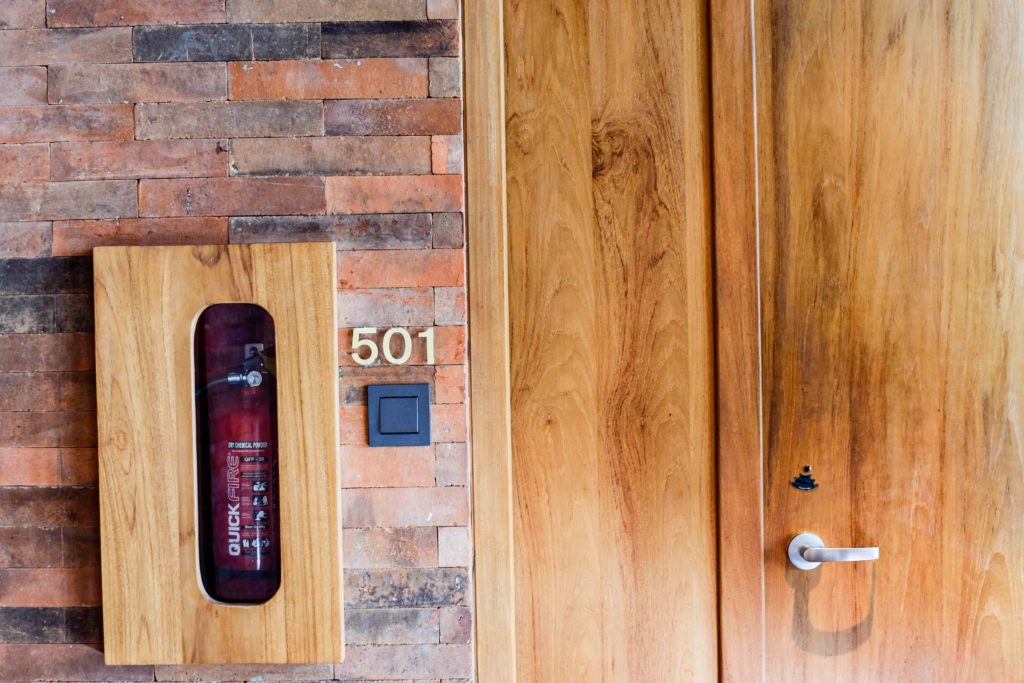 KATAMAMA INTERIORS
Let me just say, wow. On first impression it felt seventies, midcentury modern, colorful, beachy, and crisp. While an employee was making us delicious welcome mojitos, the four of us took in every inch of suite 501. This is the penthouse of the Katamama, and for good reason. The bedrooms are huge and exquisitely decorated. The bathroom are spacious with multiple shelves, toiletries, and showers. I am so inspired by the Katamama bathrooms for my future home. Thankfully my architect husband can make that happen (right, honey?).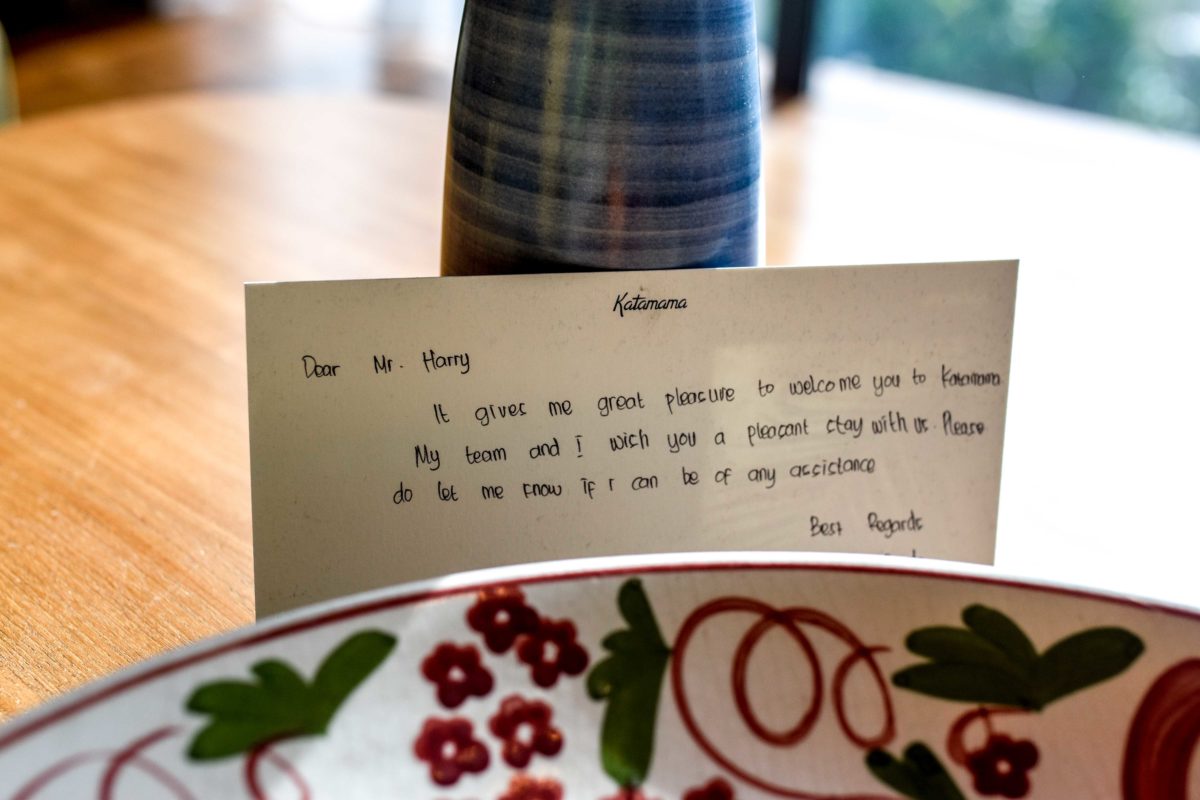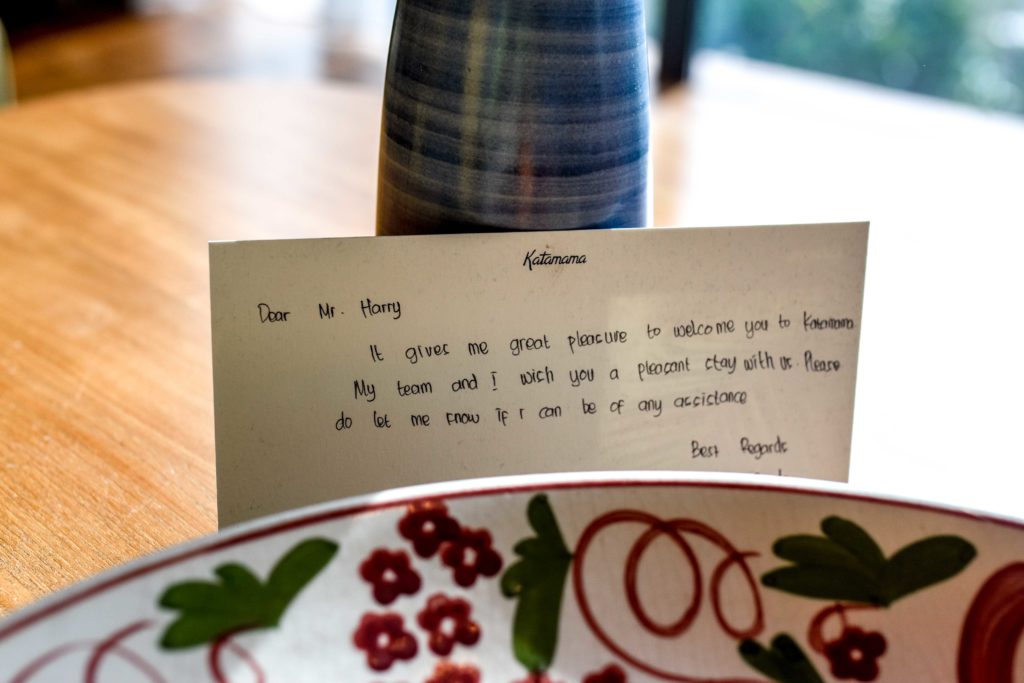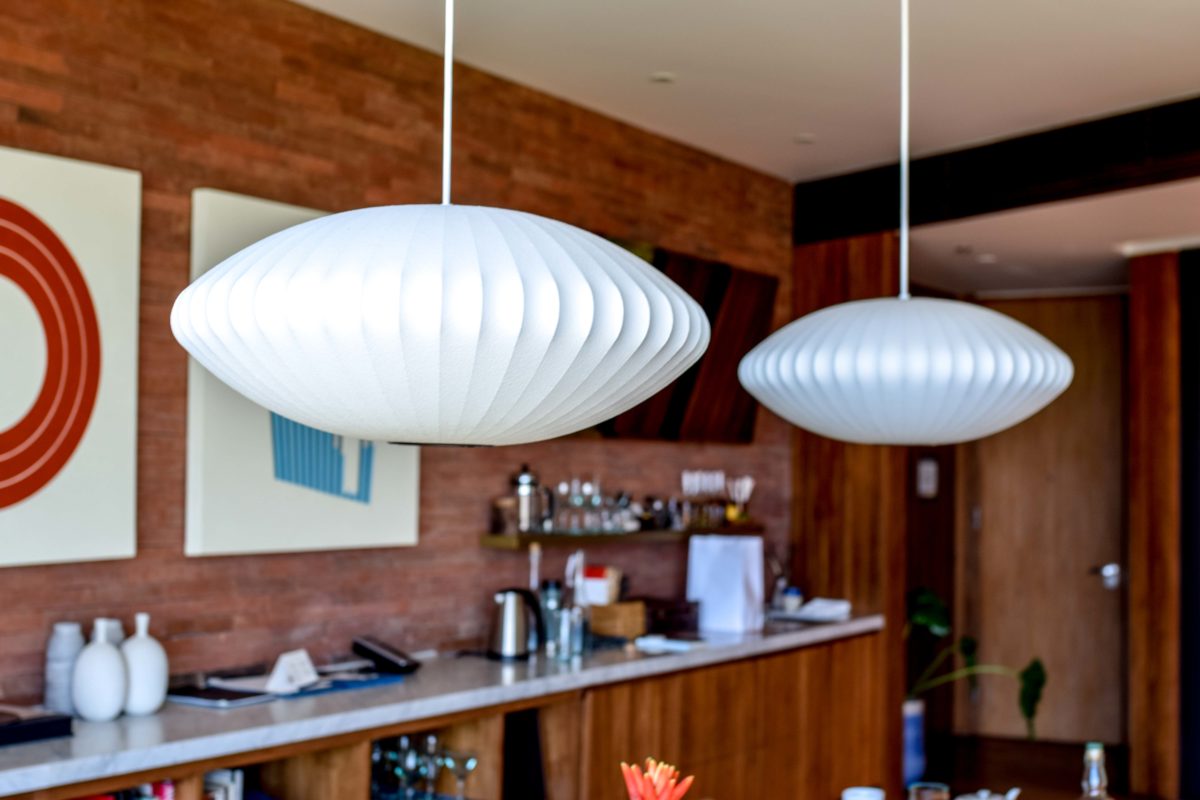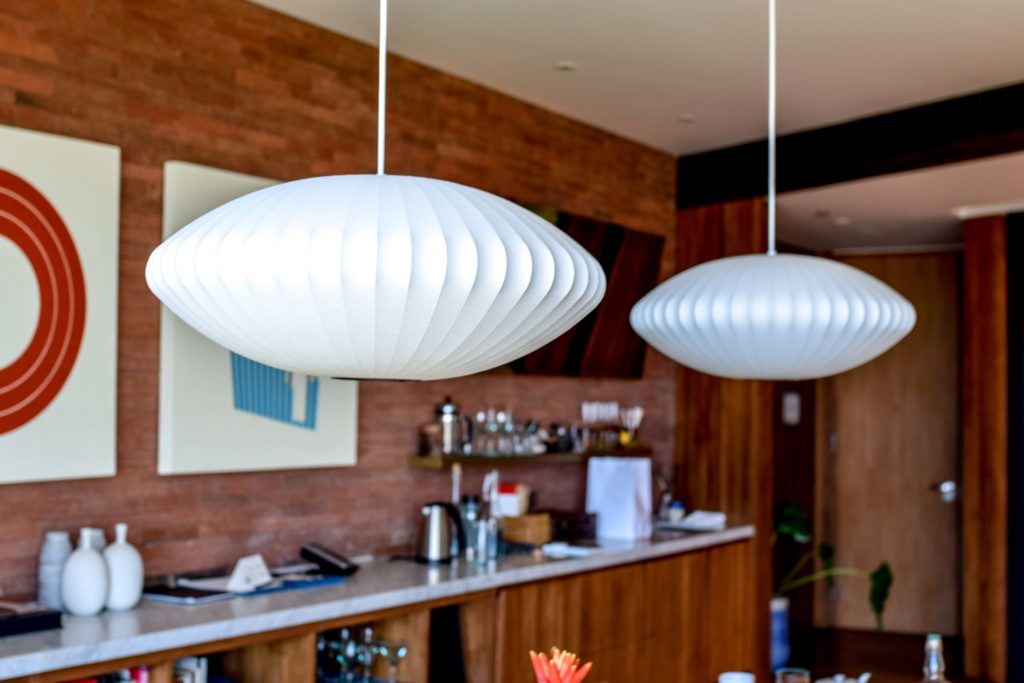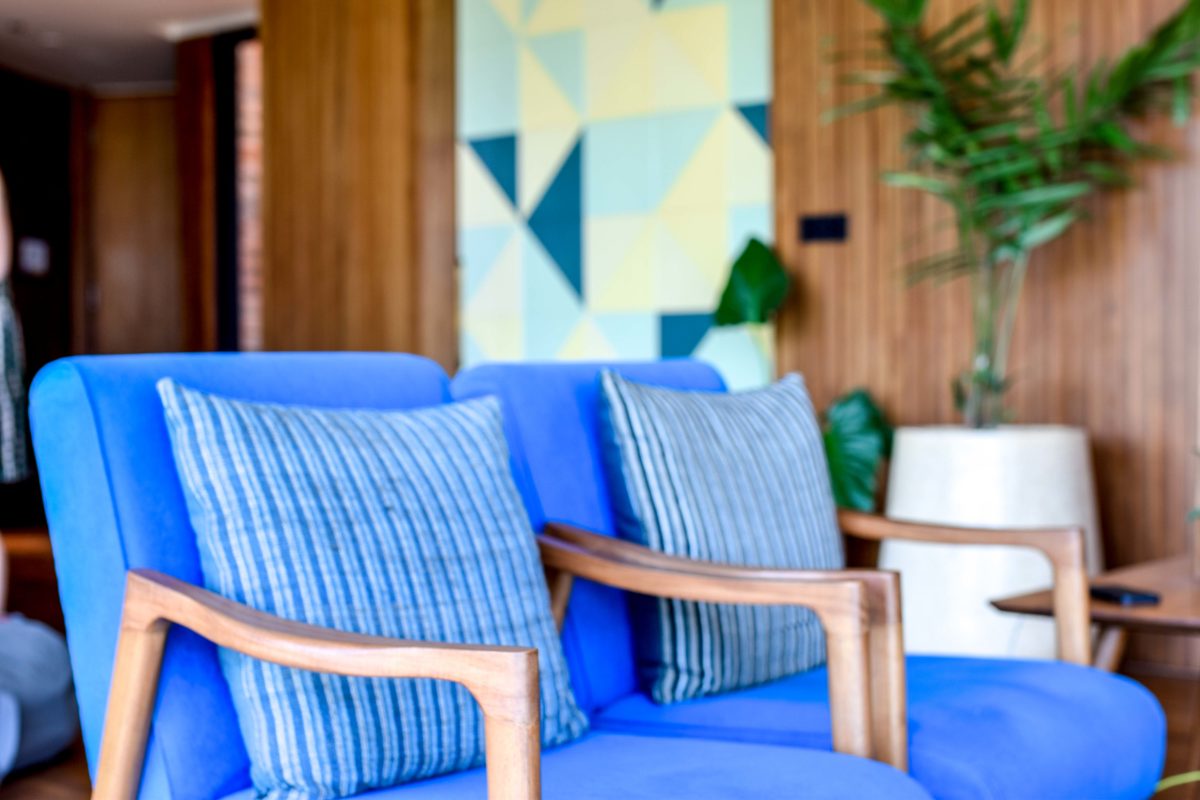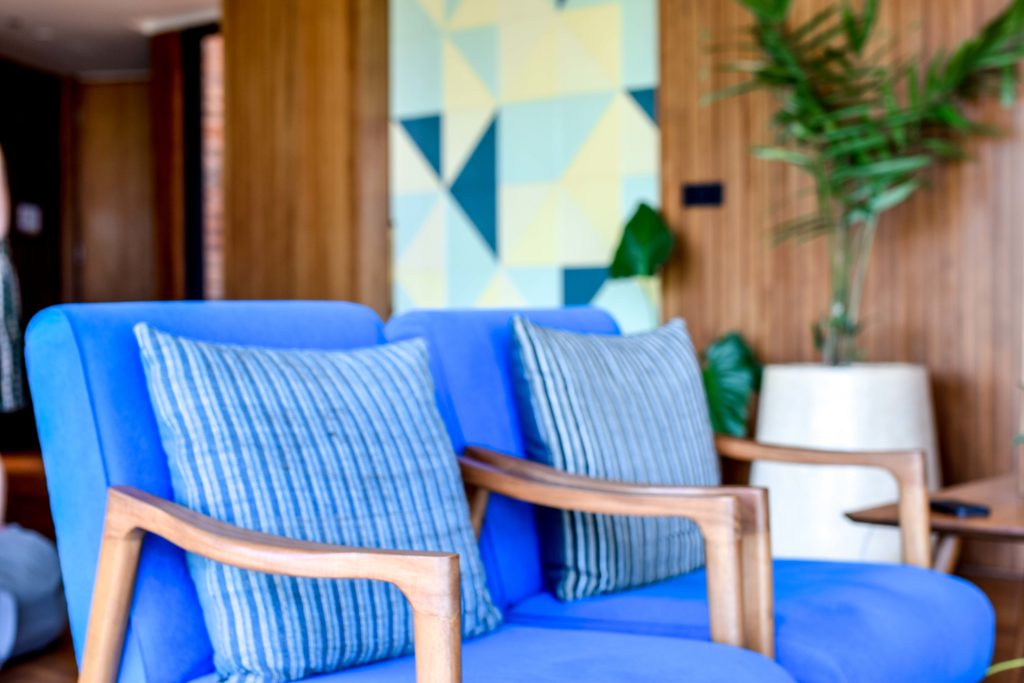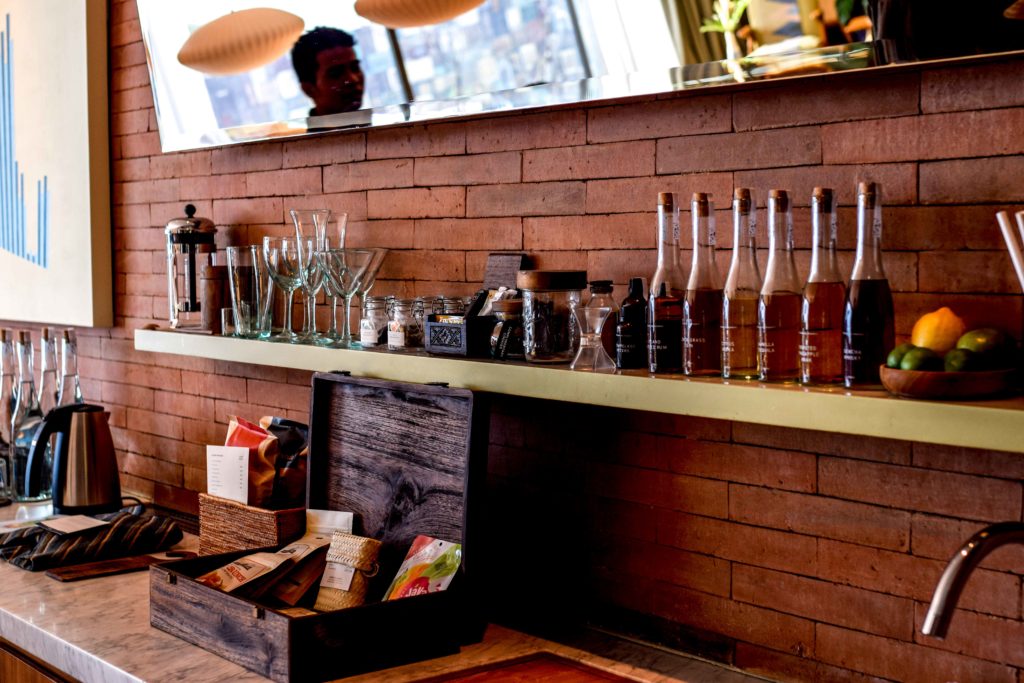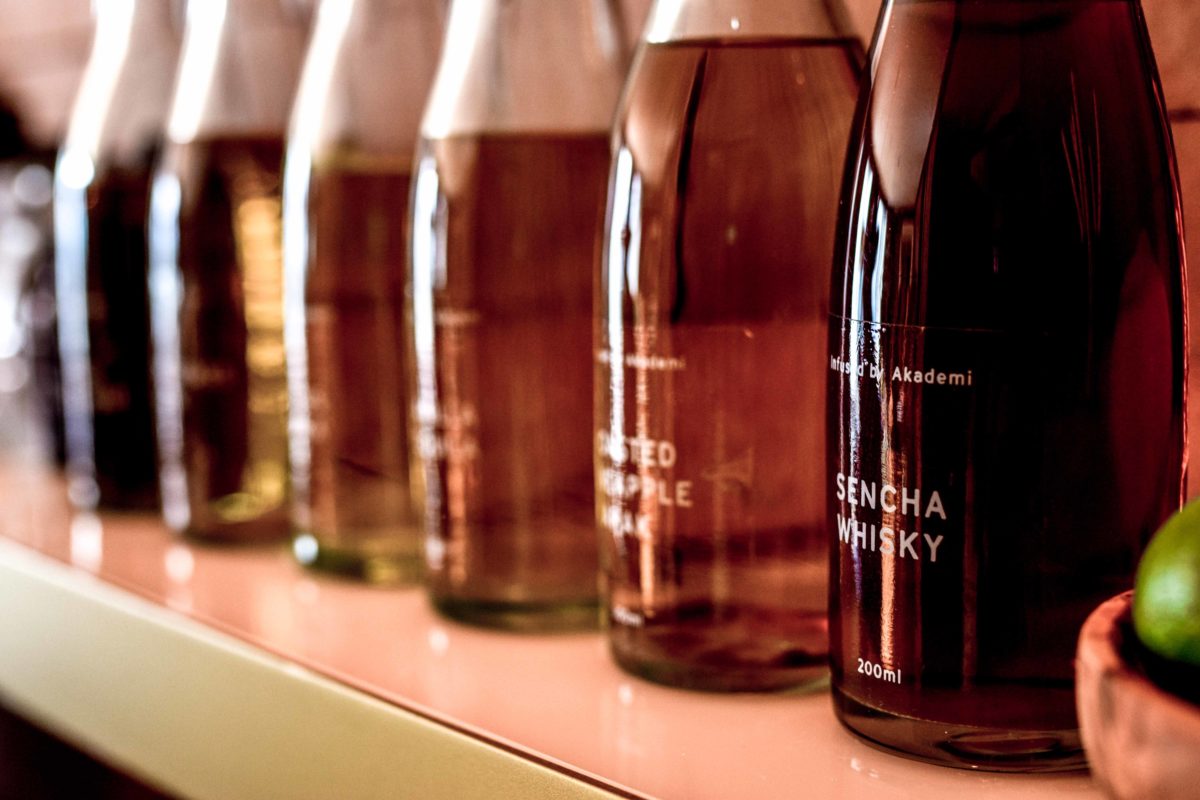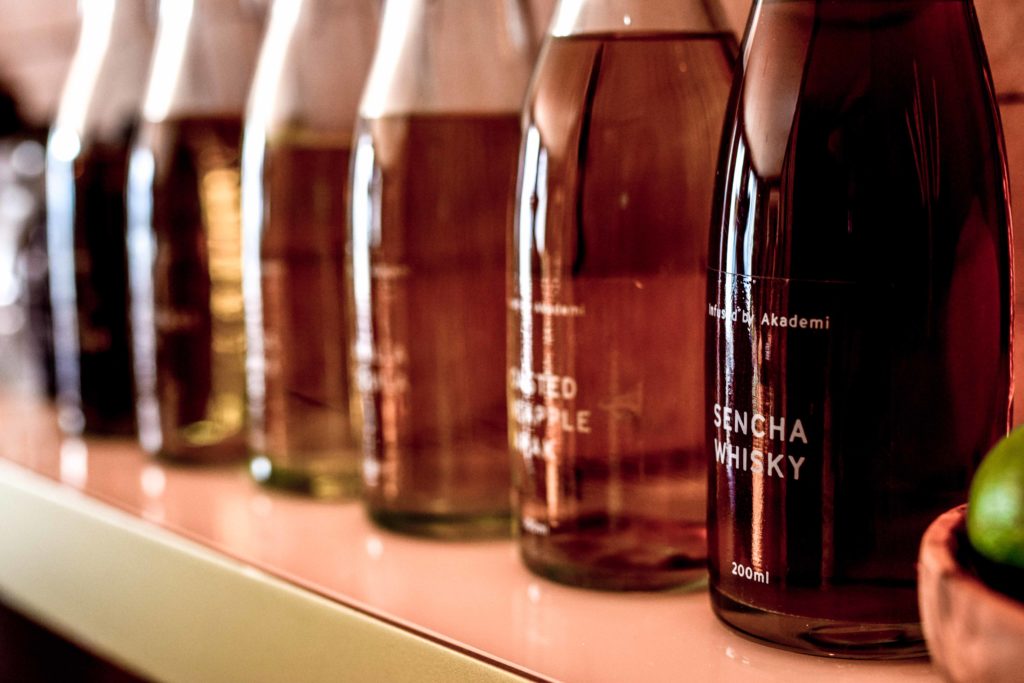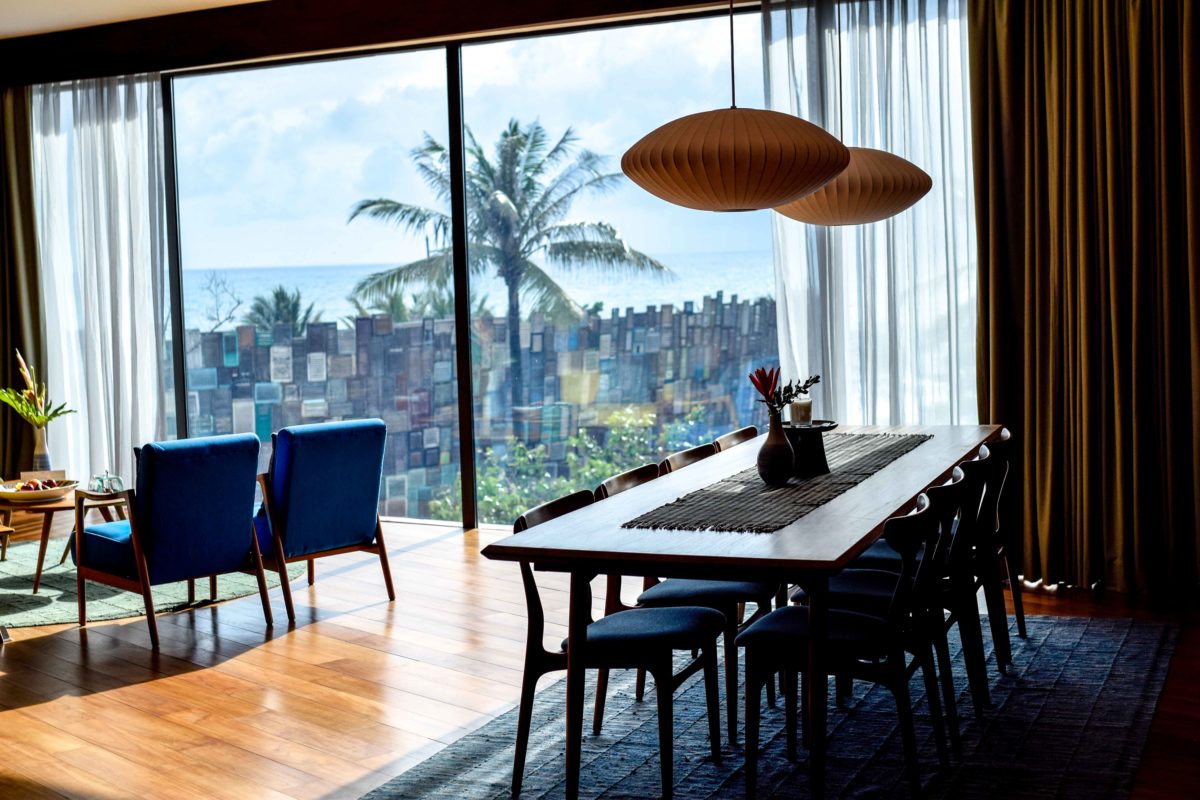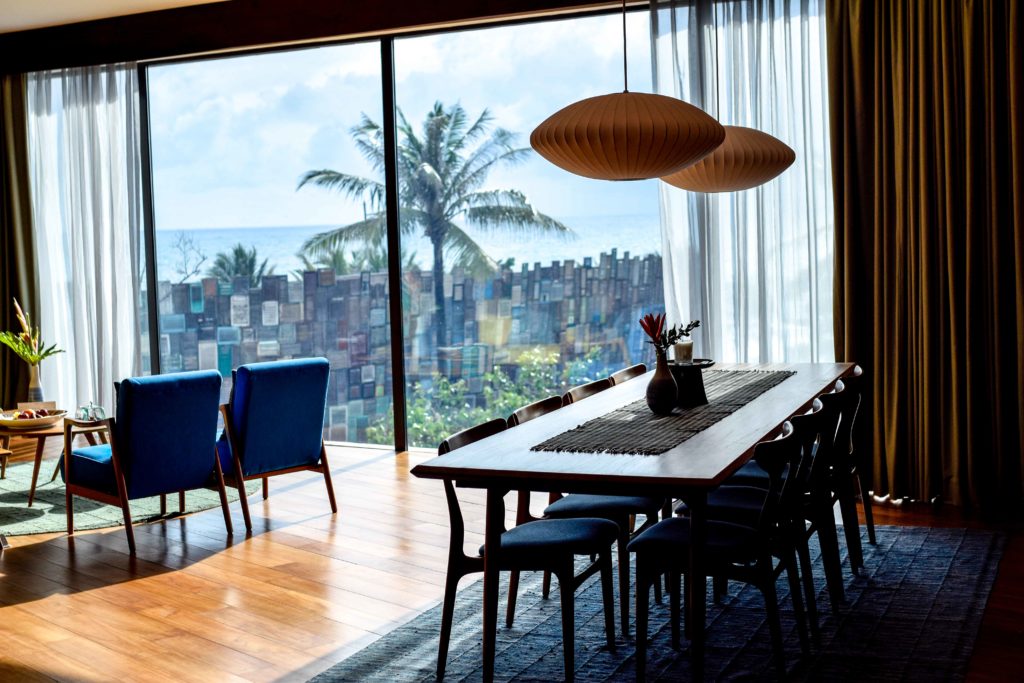 The entertaining space has a stocked bar, a record player, a record collection, fresh chocolate chip cookies, a long dining table, a TV, and a lovely seating arrangement. The best part is definitely the wall of windows in the living room space that overlooks the beach and the Potato Head Beach Club. Unreal.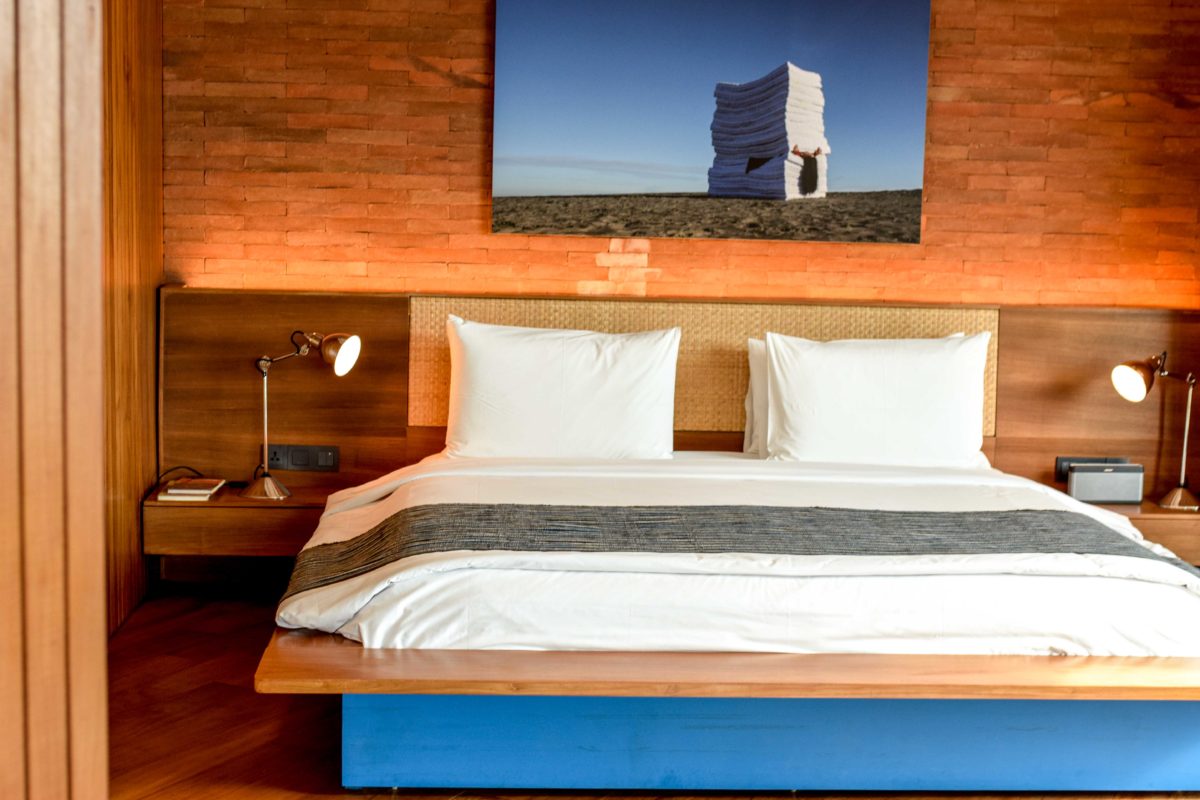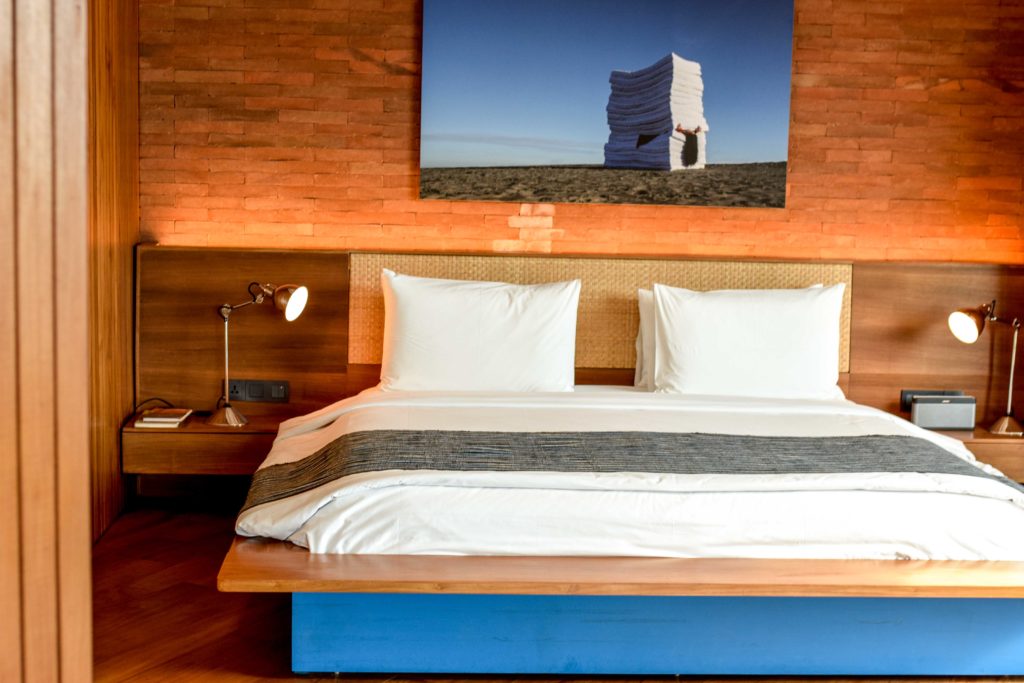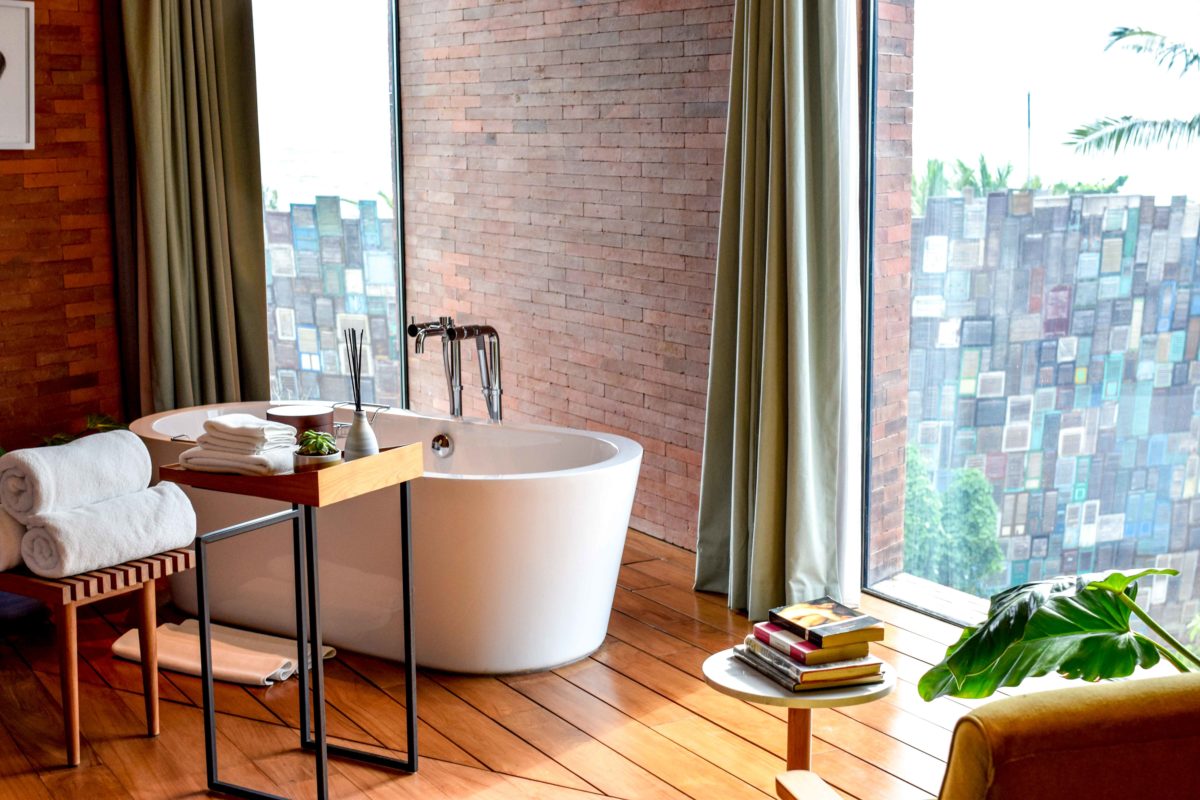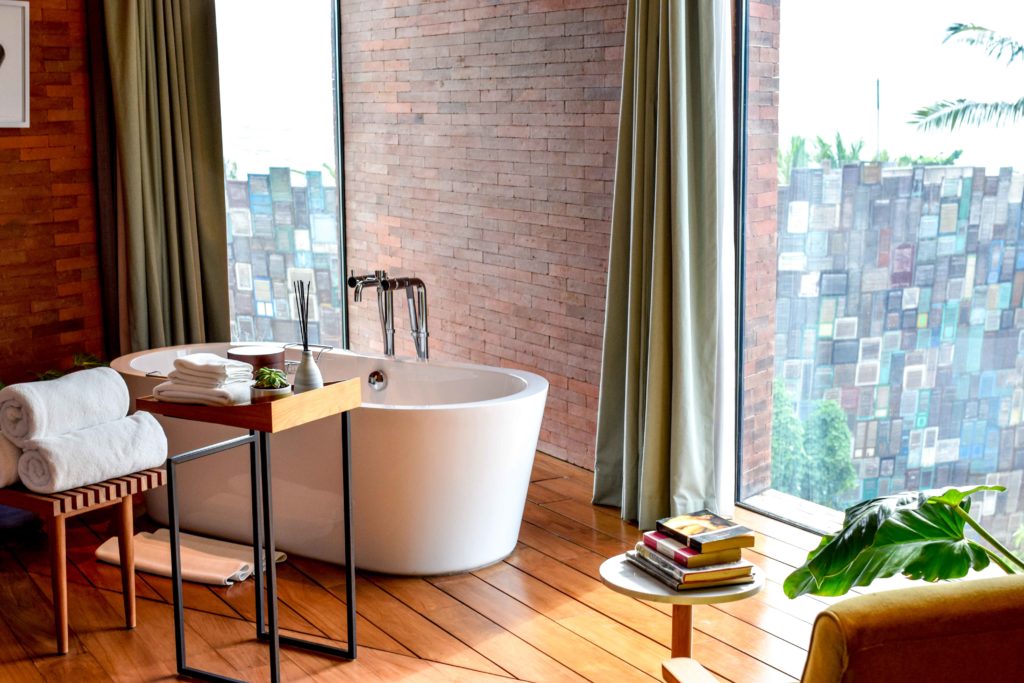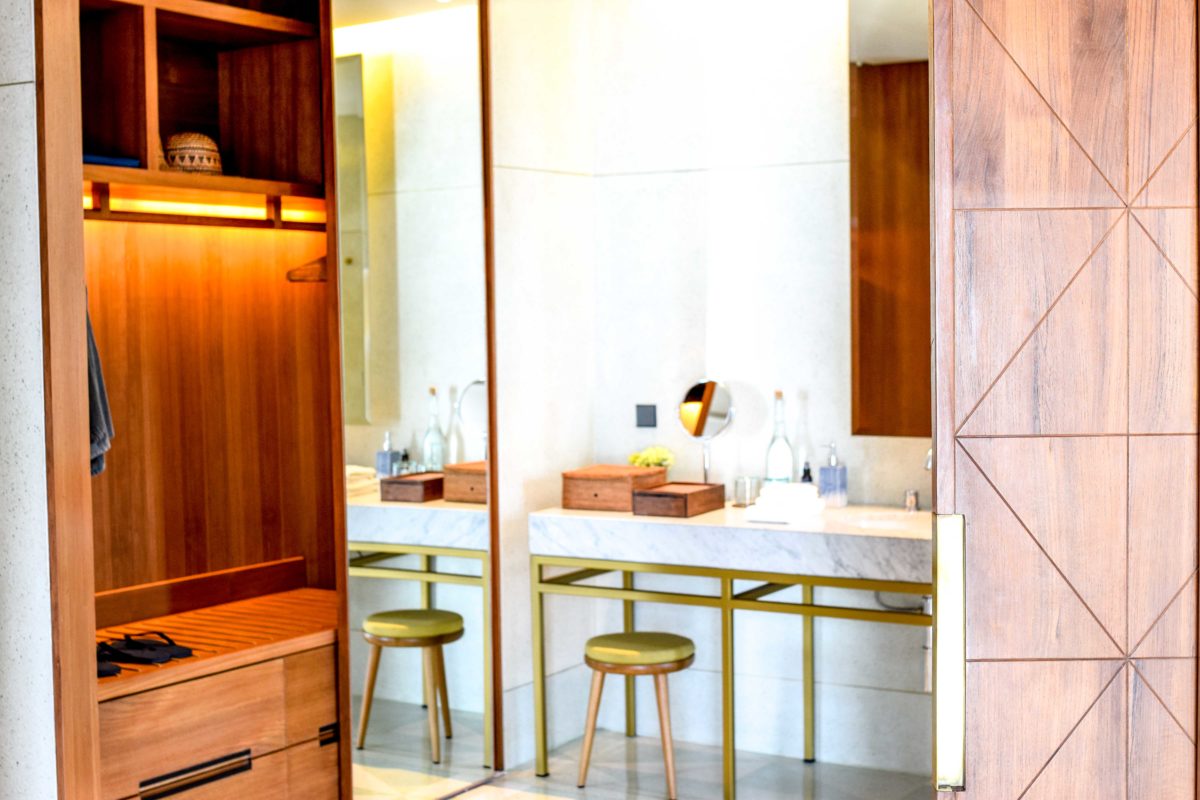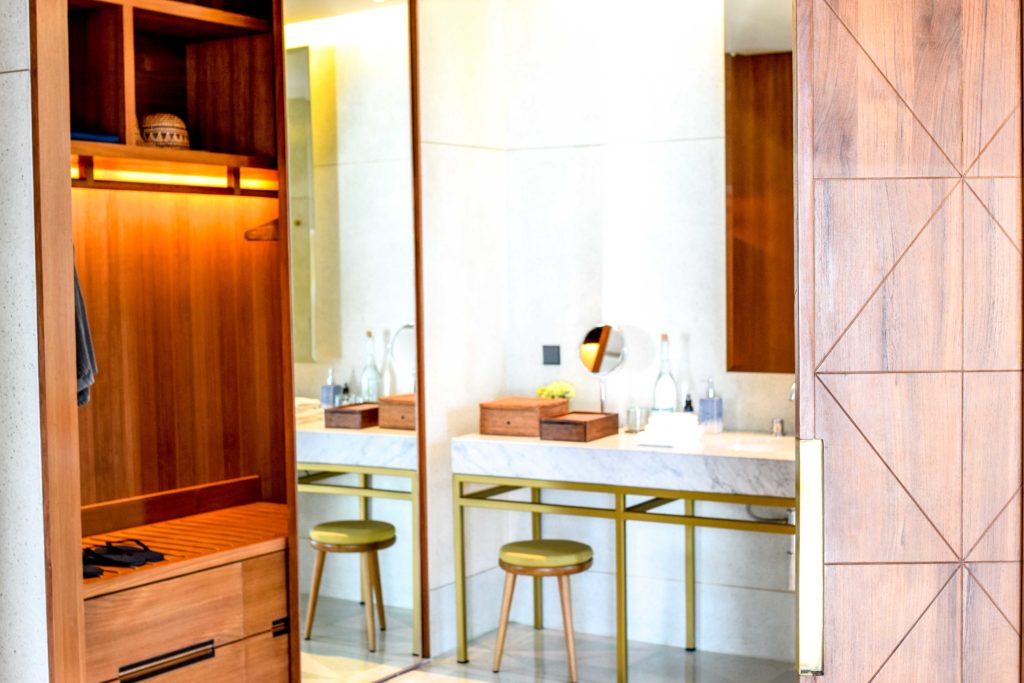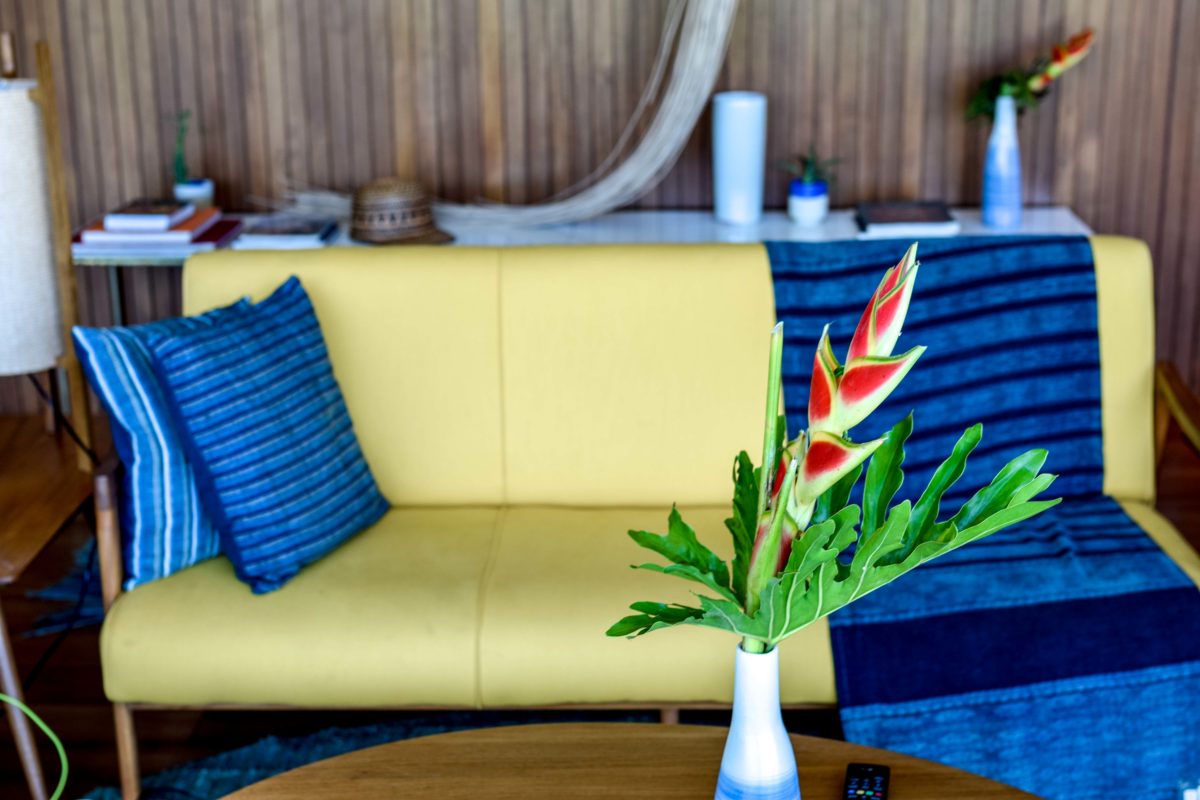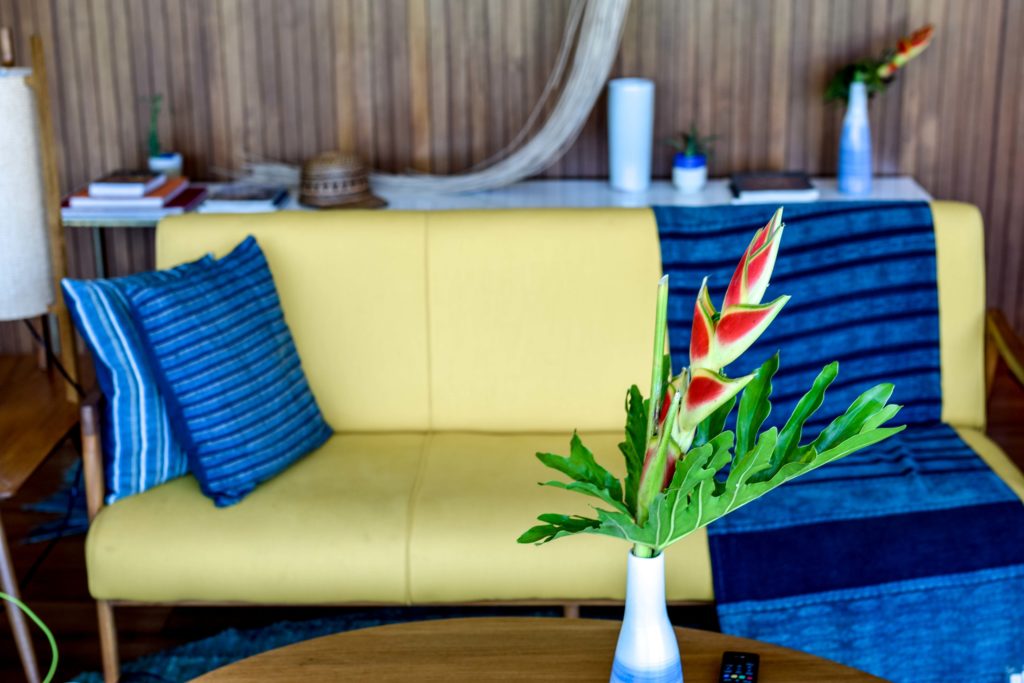 After we checked out this floor, we went up the wooden spiral staircase to our own personal rooftop. The rooftop has a hot tub, a long dining table, multiple cabanas, and a stunning view of the beach. We had dinner on this rooftop on our last night. More on that later!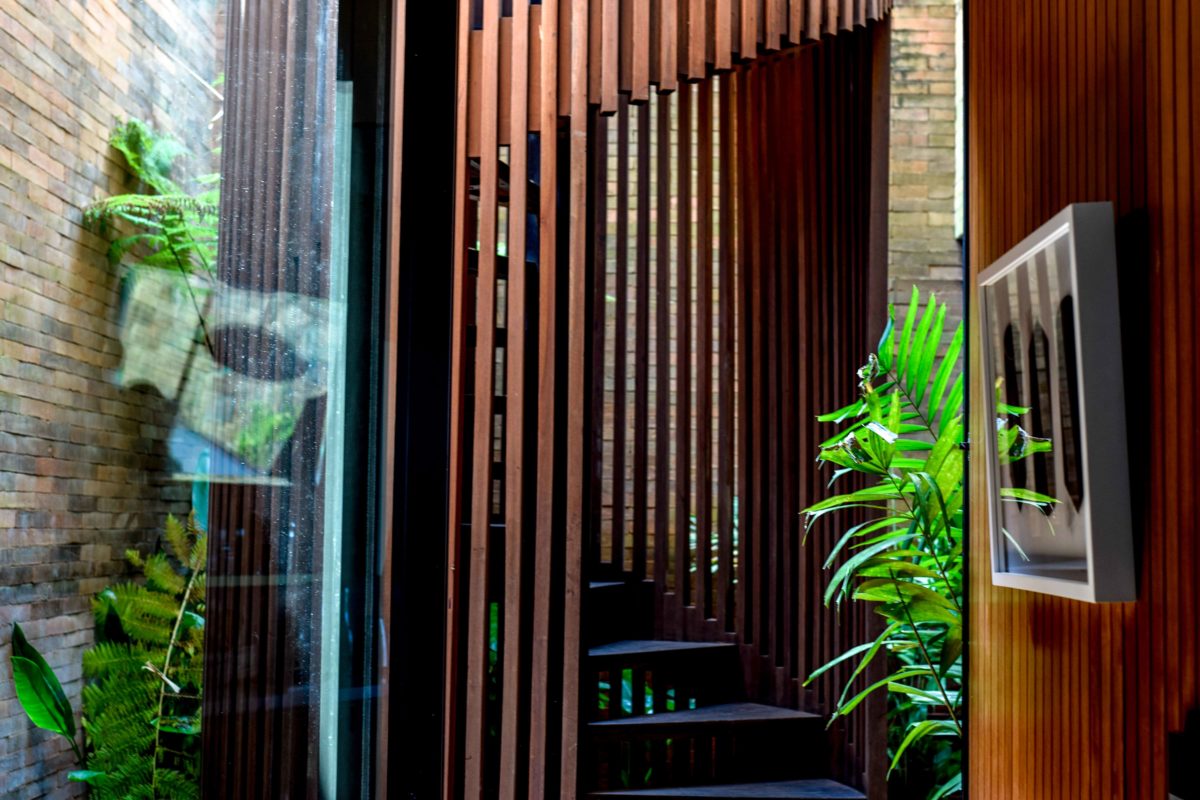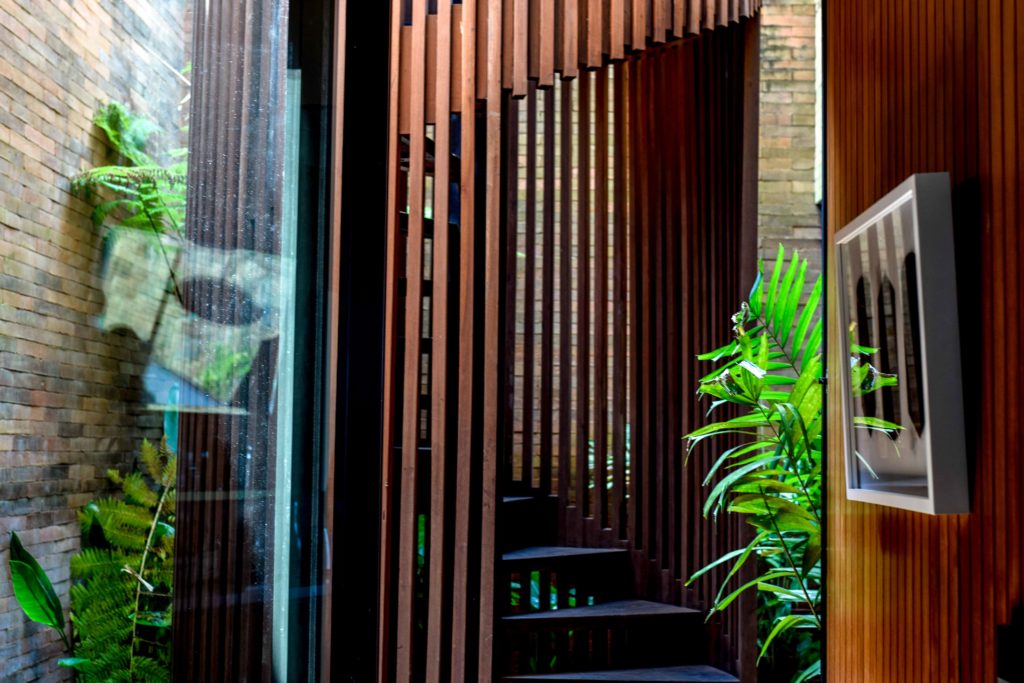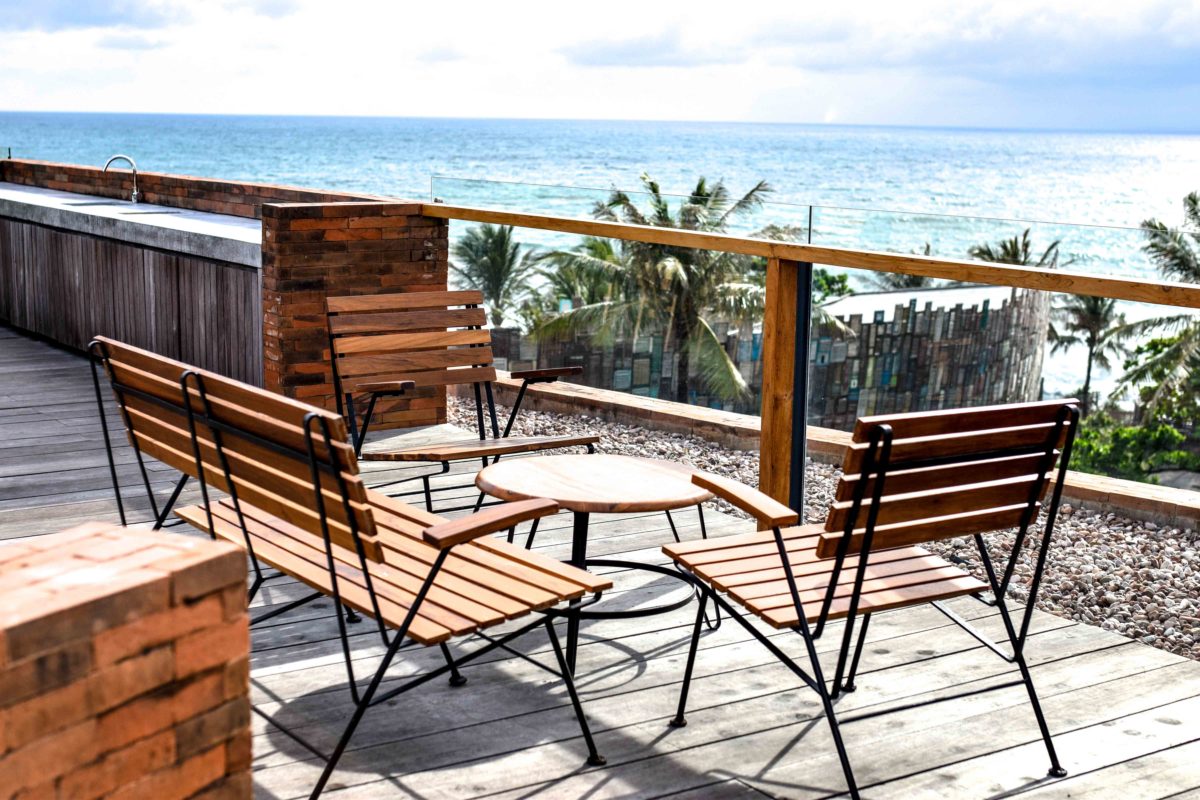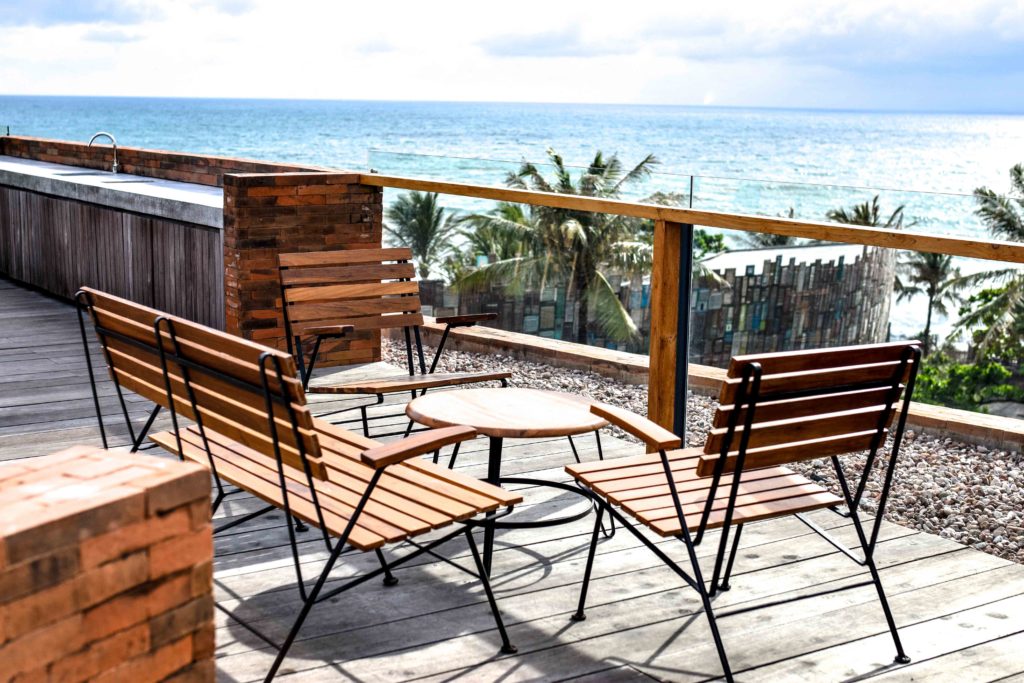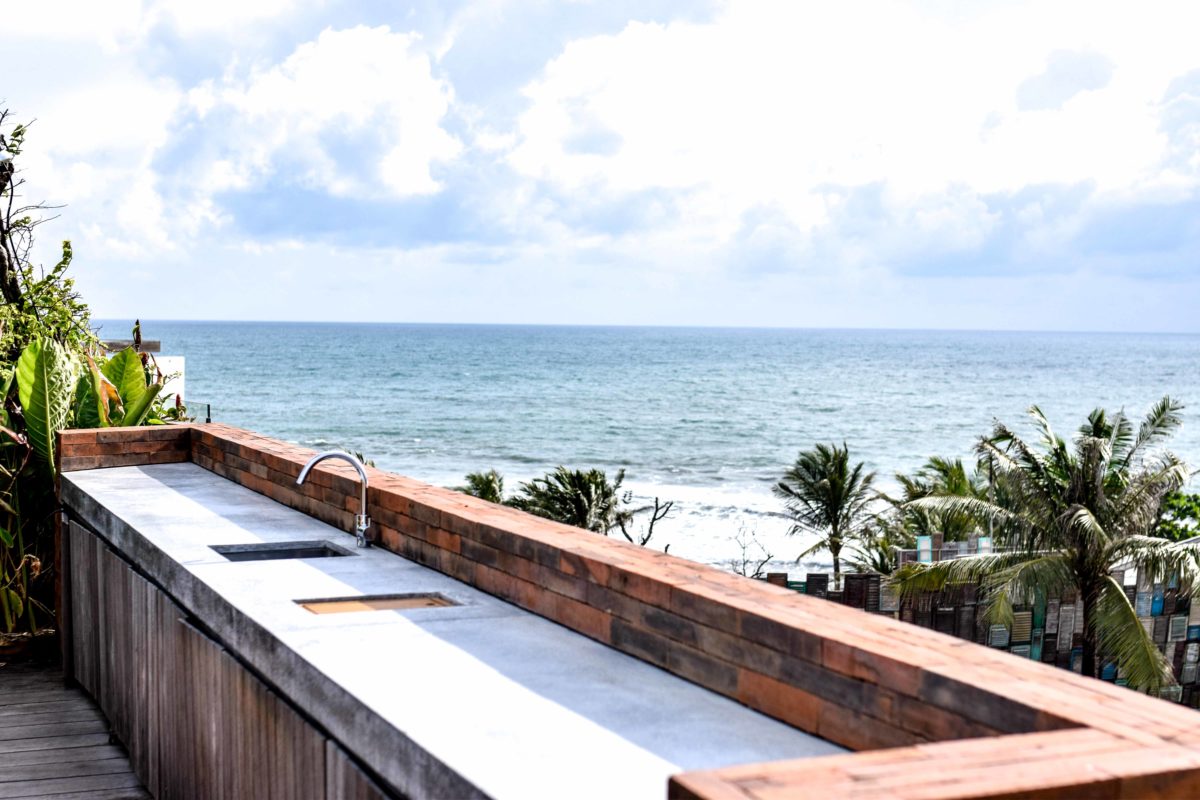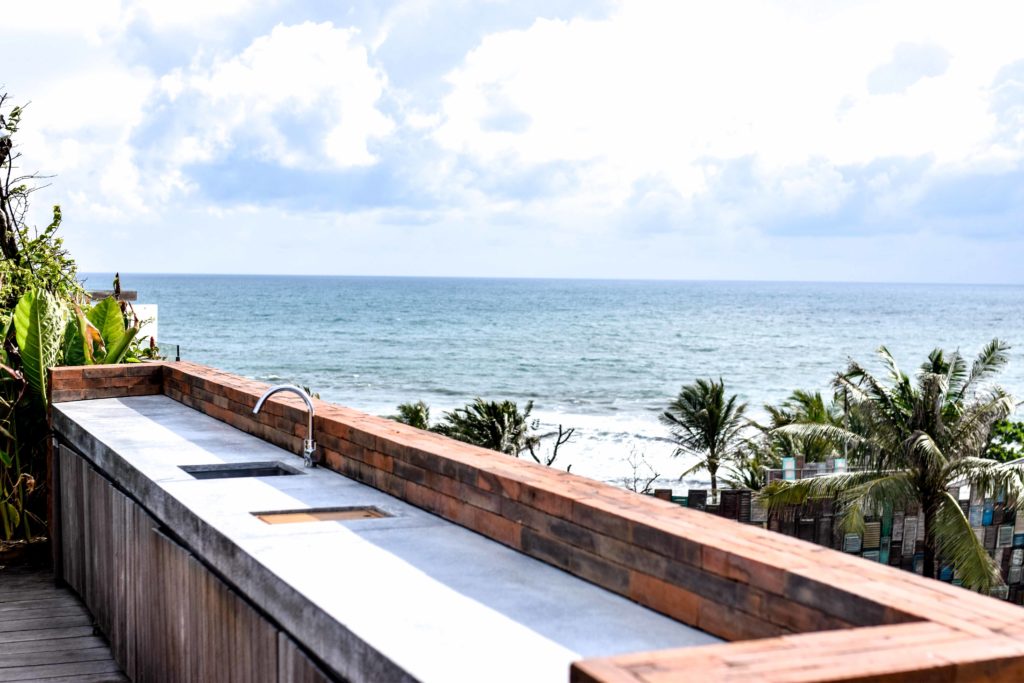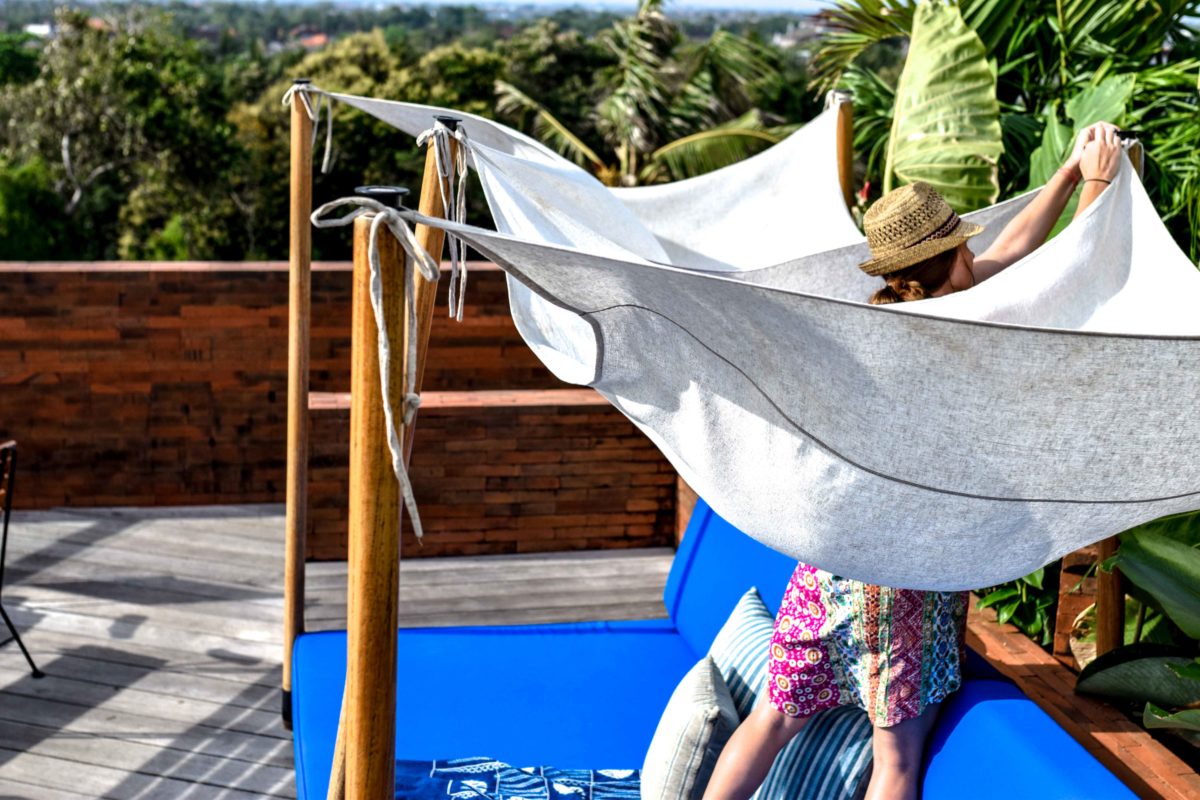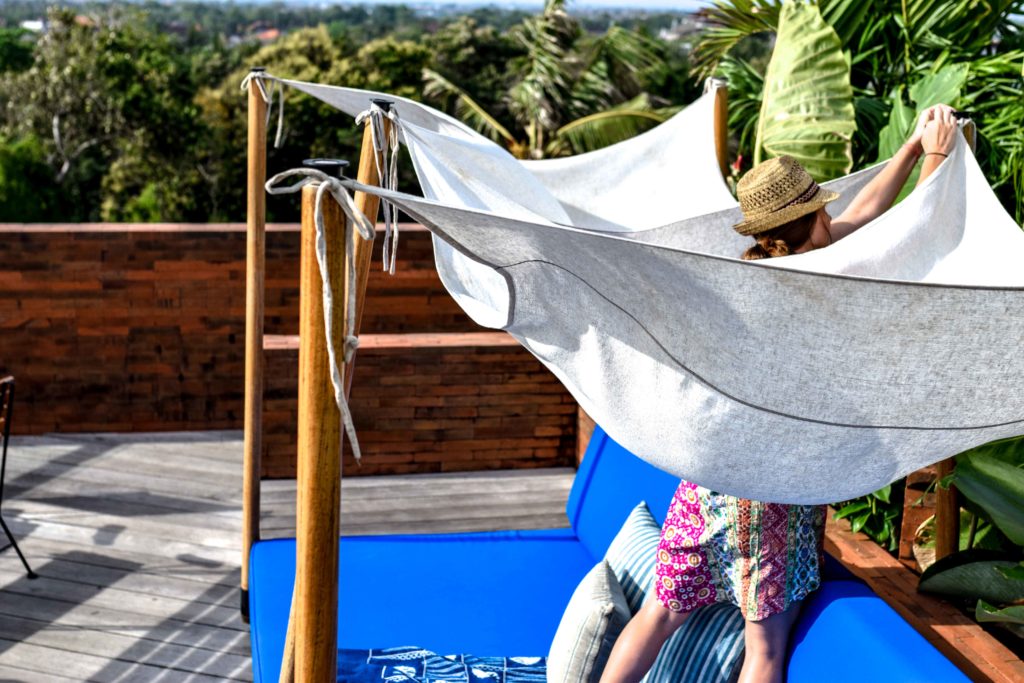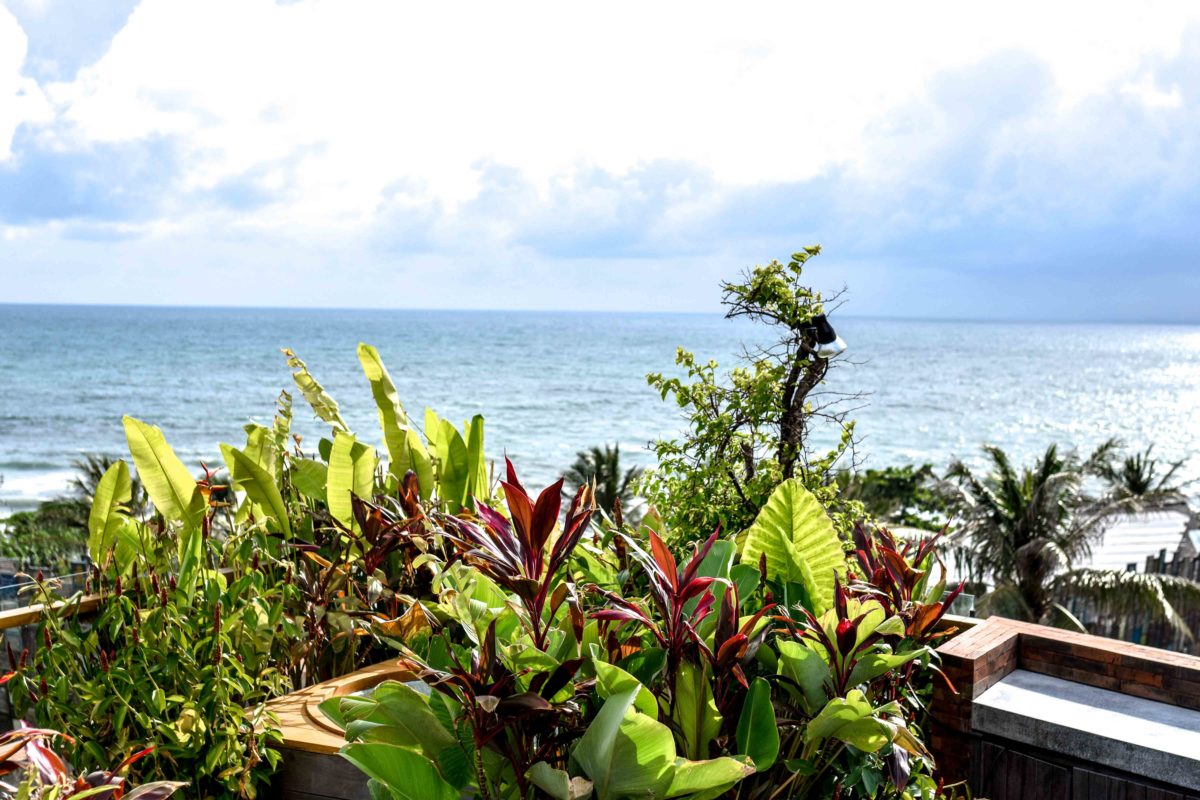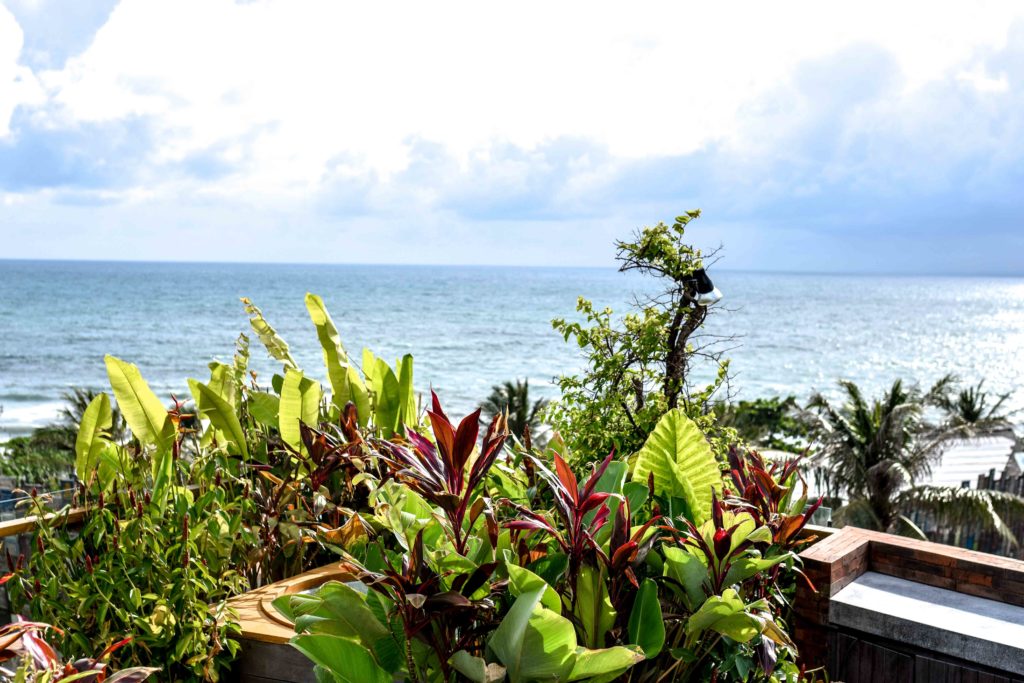 After our incredible tour, we picked up our jaws and got ready for the beach club. Talk about serious hookups! They consistently gave us the best cabanas on the beach, even with a very last-minute reservation. In the rooms, they give you hats, beach bags, and slippers too, which is all necessary for the beach and sunshine. If you haven't read my full review on the beach club, you can read all of that goodness here. There's enough to say about the beach club to warrant its own post!
KATAMAMA FOOD
BREAKFAST
The breakfast was hands down one of the most delicious breakfasts I've ever had. Talk about options! Every day I could choose one juice, one coffee, one pastry, one main, and two sides. I never left hungry. I actually usually skipped lunch because of how filling and tasty breakfast was! Oh man, those fresh pastries with a latte just hit the spot every morning! My favorite was the strawberry danish. The pastry changed each day, so I tried five different pastries. Calories don't count on vacation, right? Definitely indulge in breakfast when you stay here. The service during breakfast is great, and people are so friendly. I love hotels with such a warm staff because they really allow you to let your guard down and consider their hotel "home" for those days.
DINNER
Like I mentioned above, on our last night at the Katamama, we had dinner served on our rooftop. The food was out of this world and one of the best dining experiences of my life! We sat on the rooftop amidst candlelight and the ocean breeze. I savored my fairytale dinner, fresh mojito, and the sound of the ocean. I'm extra fond of this memory not only because I shared it with my husband but also because I shared it with my best friend. In Bali. By the beach. On vacation. Yes, it was magical.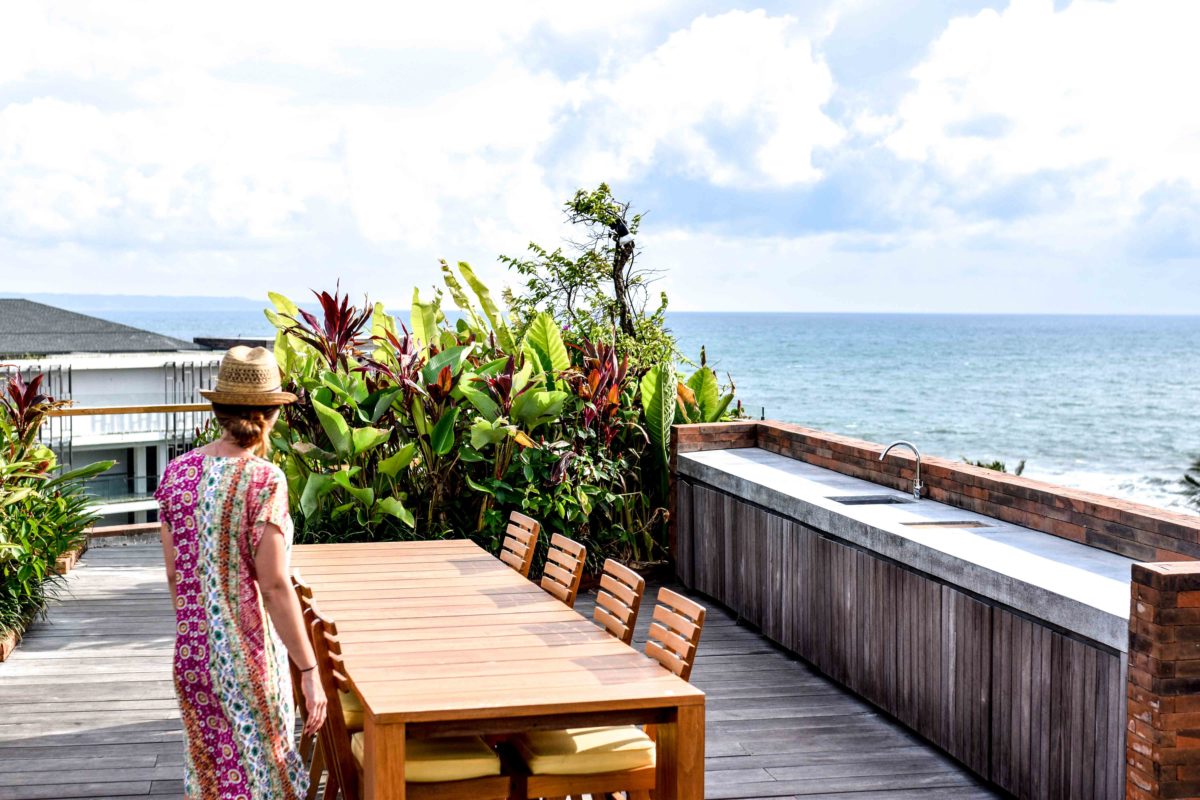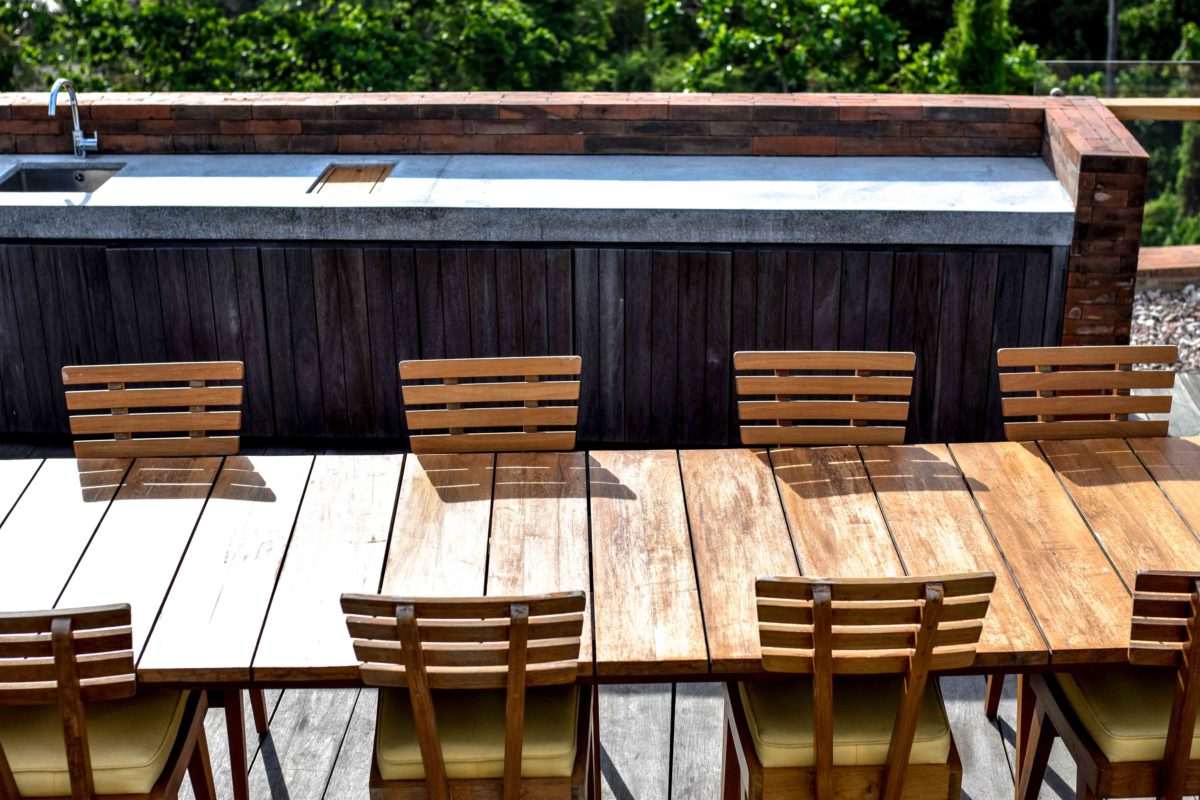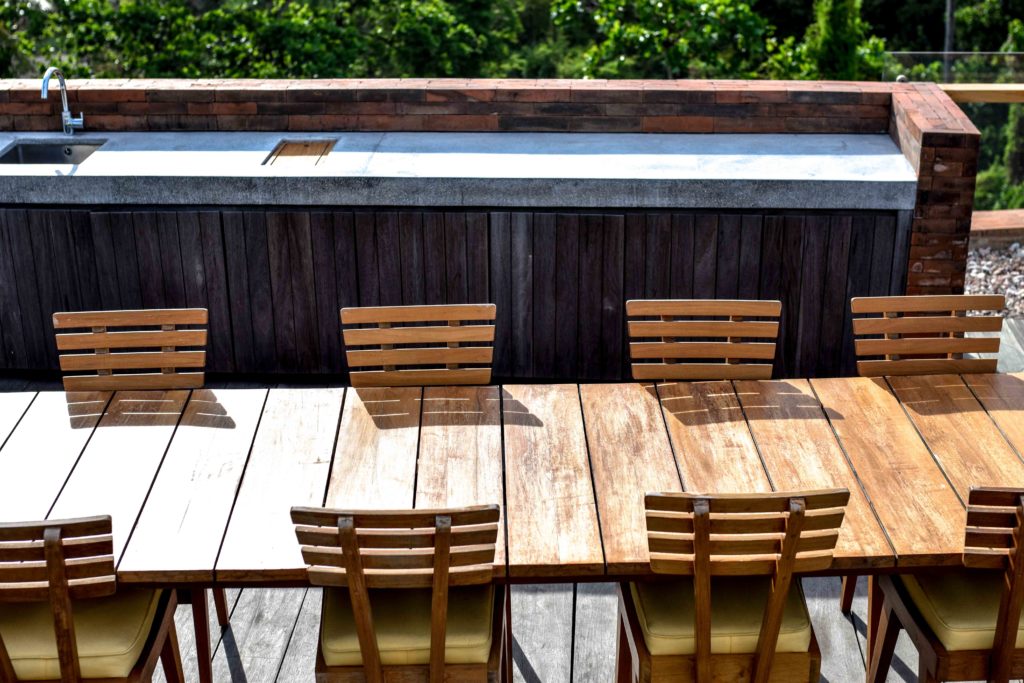 10/10 COFFEE SHOP
The coffee shop attached to the hotel is my favorite coffee shop in Seminyak. I'm serious, we even bought beans from there and brought them back to London with us! We gifted them to our snobbiest coffee friend, and he *unsurprisingly* gave the beans a 10/10.
KATAMAMA AMENITIES
POOL
Although we went to the beach almost every single day, we still indulged in the Katamama pool. We ordered fresh drinks from the poolside bar and sipped them in the cool water. There are actually not too many people by this pool, so you can snag yourself one of the super comfy chairs and lay out. They provide towels for you as well.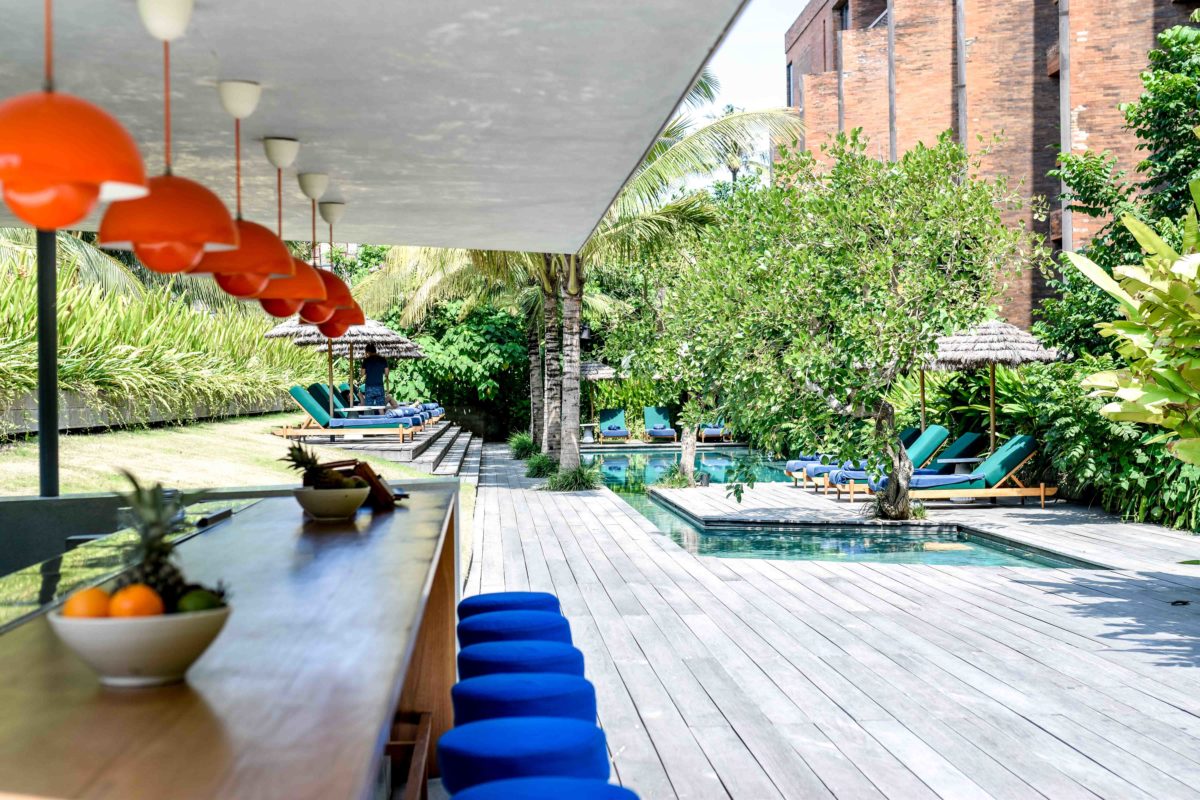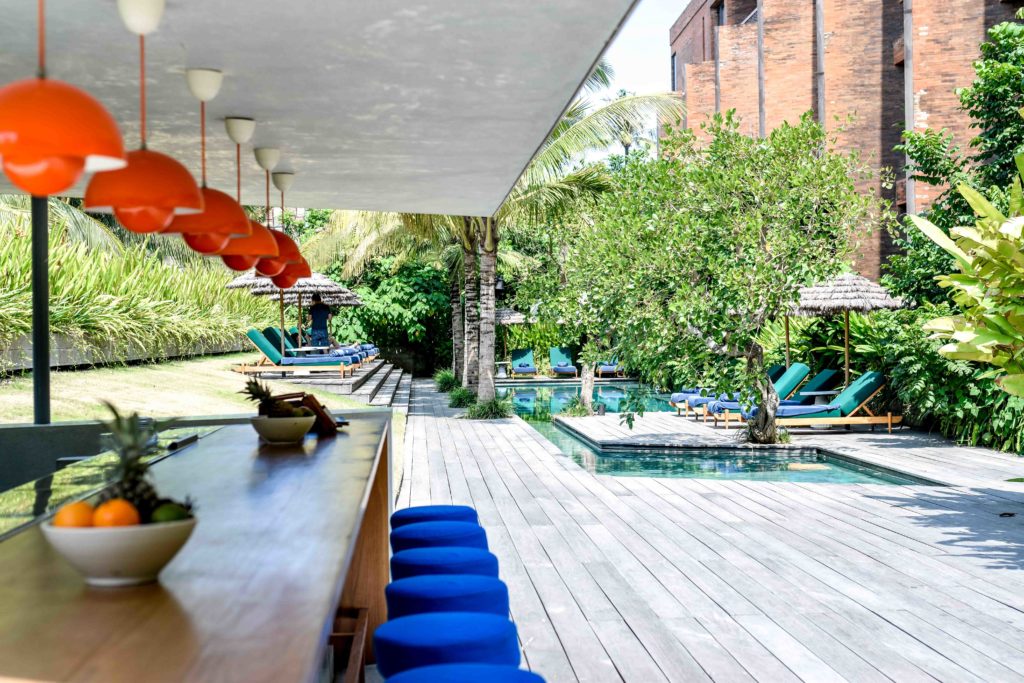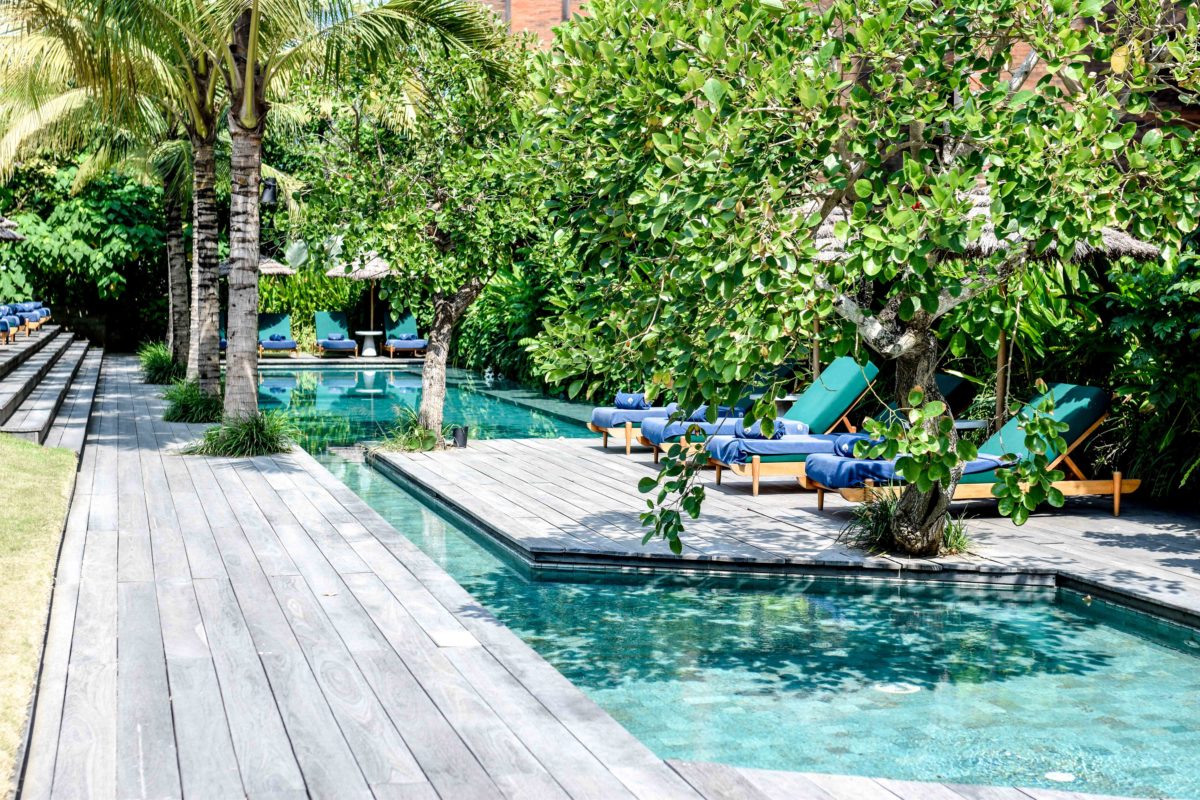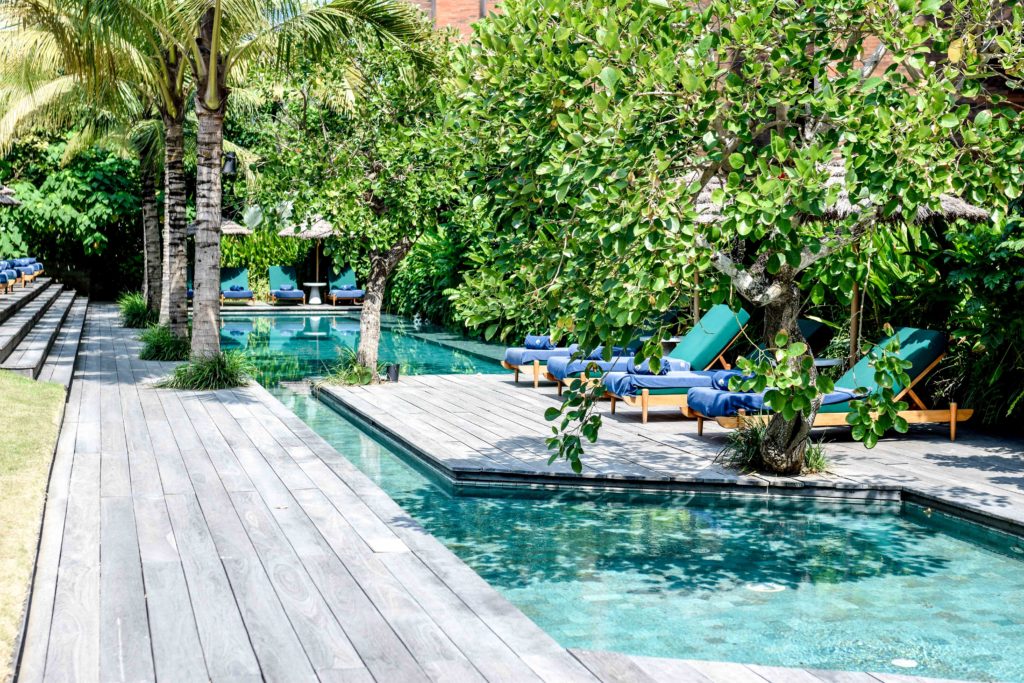 Don't get the pool confused with the super lovely water fixture you walk by on your way to the pool. Maybe I'm the only one who did this, *awkward* but I legitimately spent ten minutes just staring at this beautiful piece.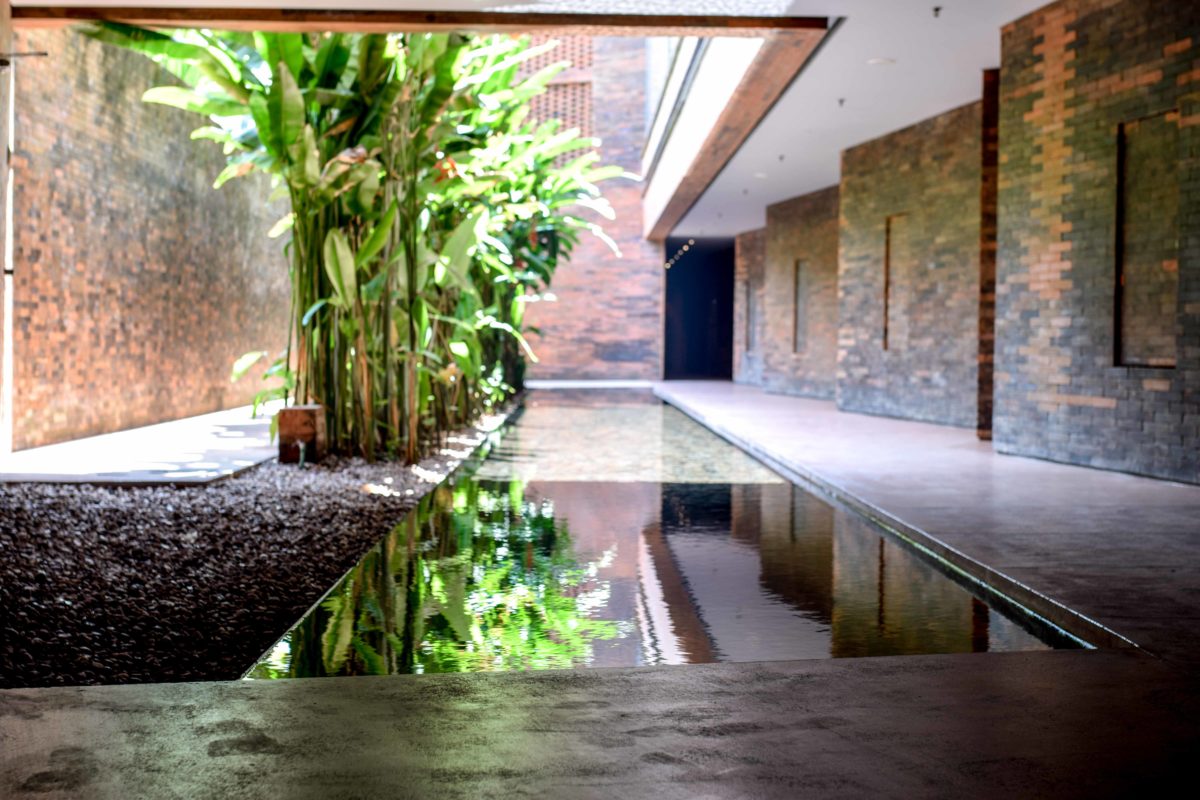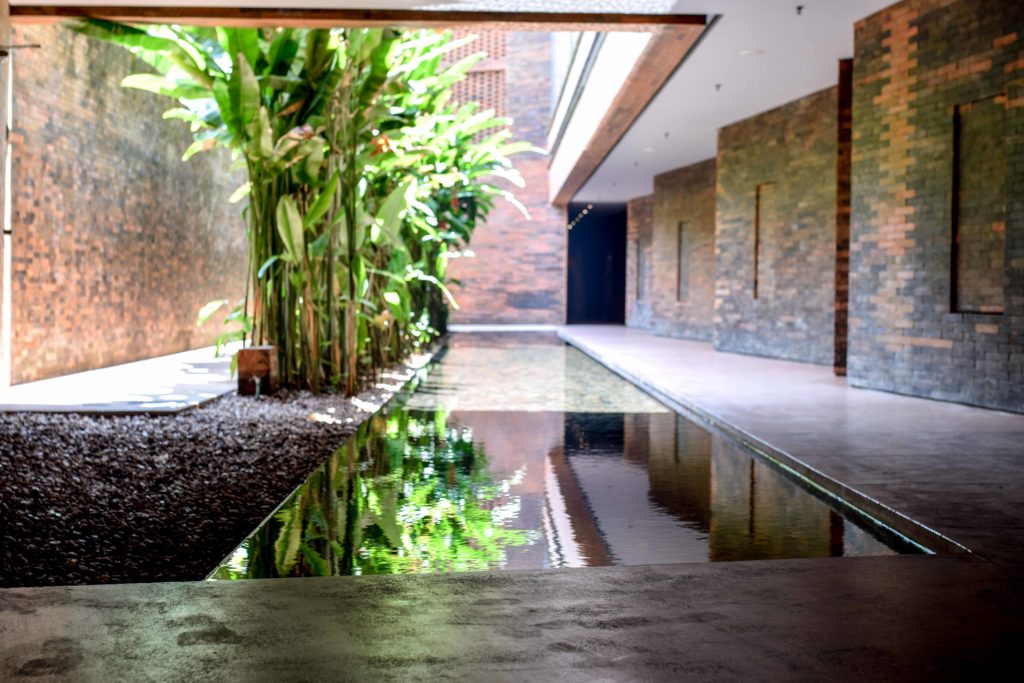 HOTEL STORE
Sure, everything is extra expensive. But it's all just SO cool! You can buy beautiful tapestries, pillow cases, bags, jewelry, candles, etc. here.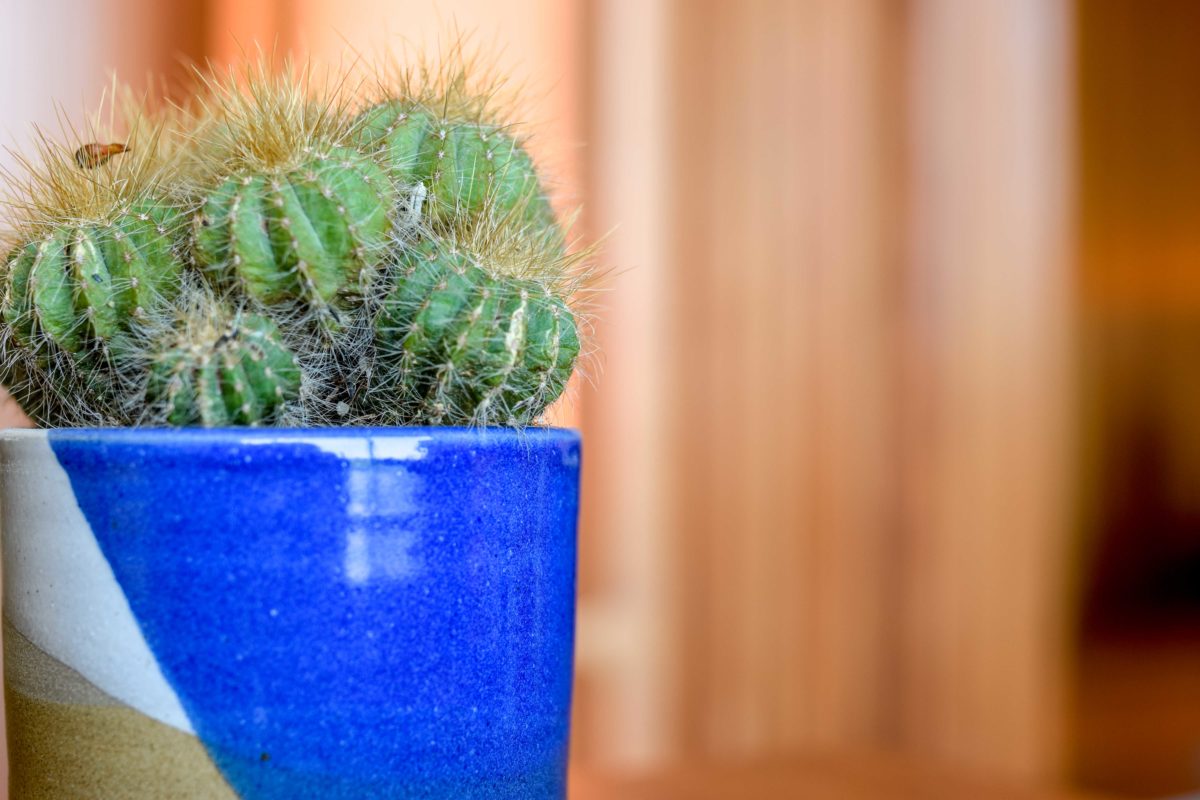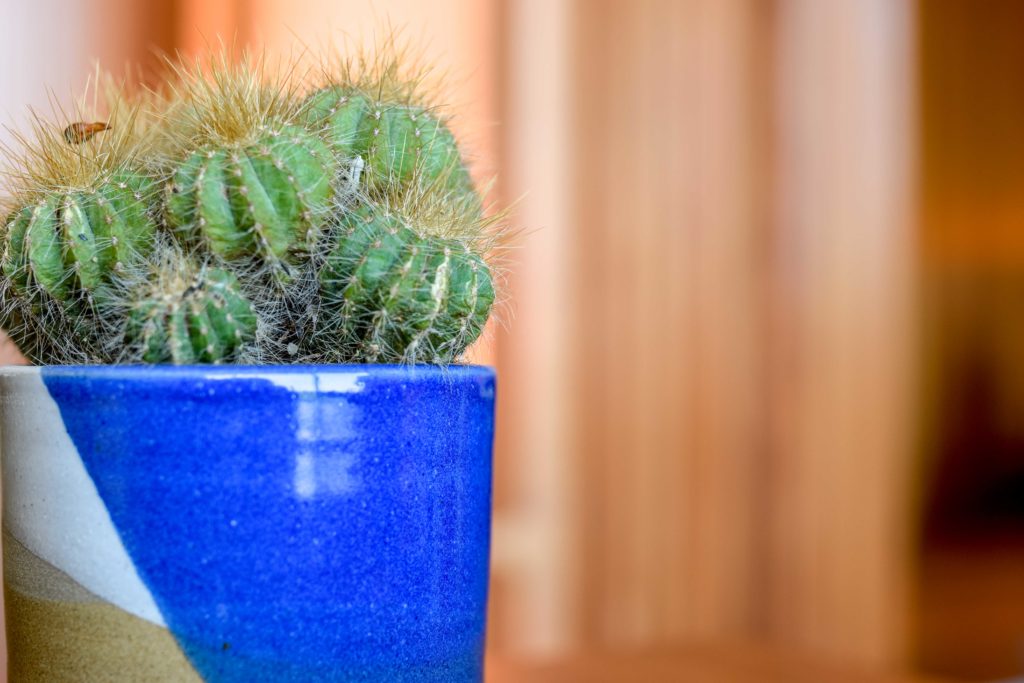 OTHER BEDROOMS
We checked out a typical suite to see if our suite was out-of-the-ordinary wonderful. To my pleasant surprise, the other room, a typical suite, was still fantastic. In this room there is a lit sign, colorful modern doors, a lovely bathroom, spacious closets, and of course, a super comfy bed. We chilled out in here because we had to check out of our room but still had some time to kill before heading to the airport. It was very sweet of the Katamama to give us another room just so we didn't have to wait in the airport!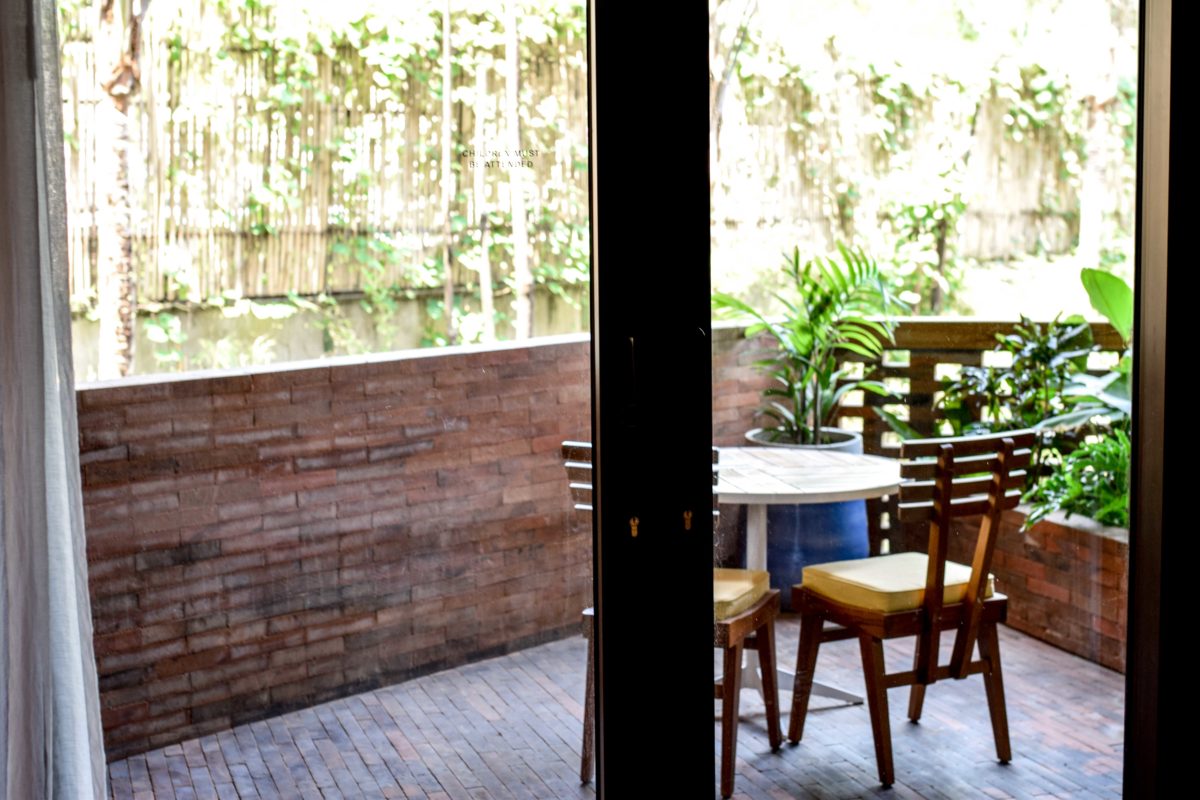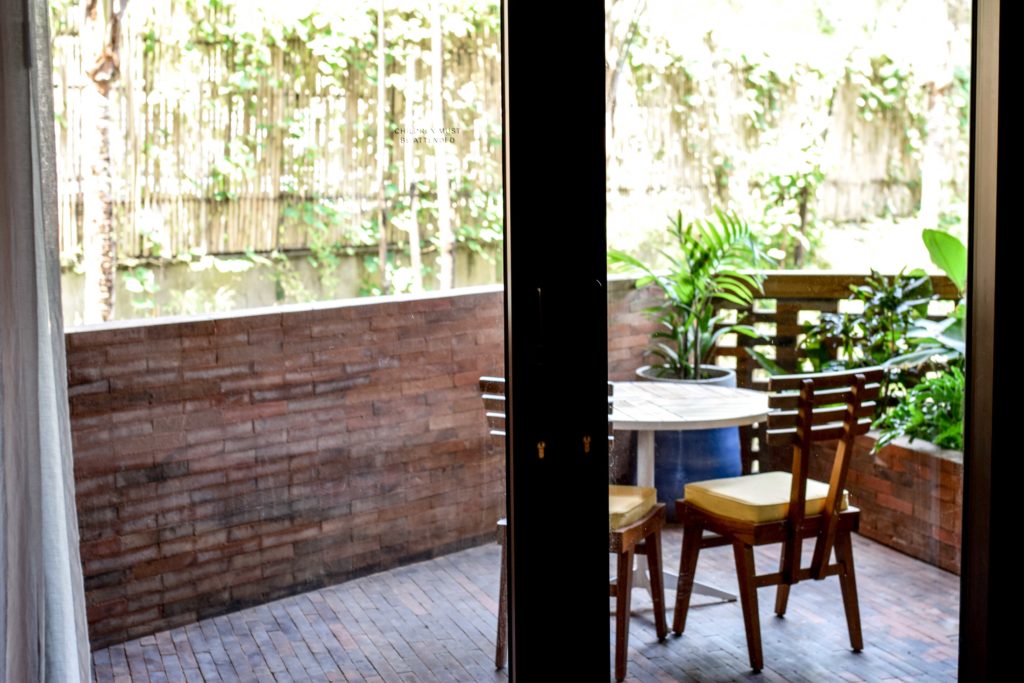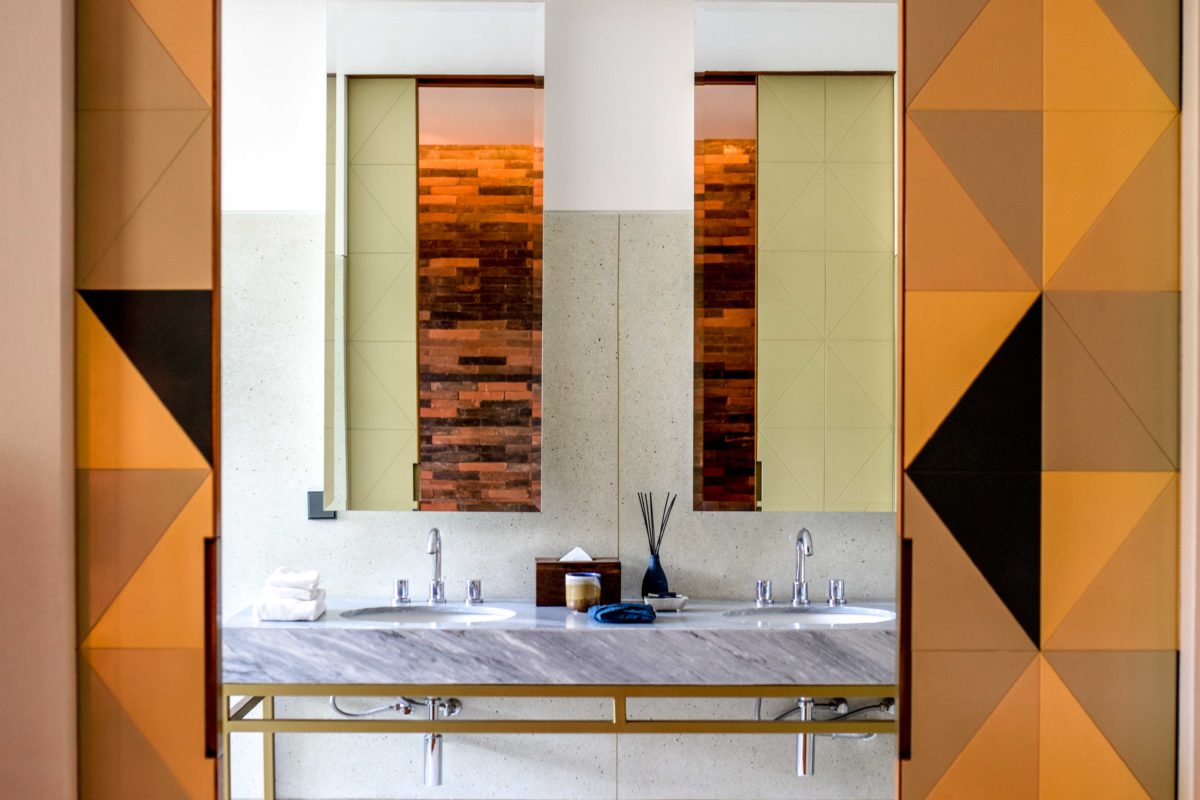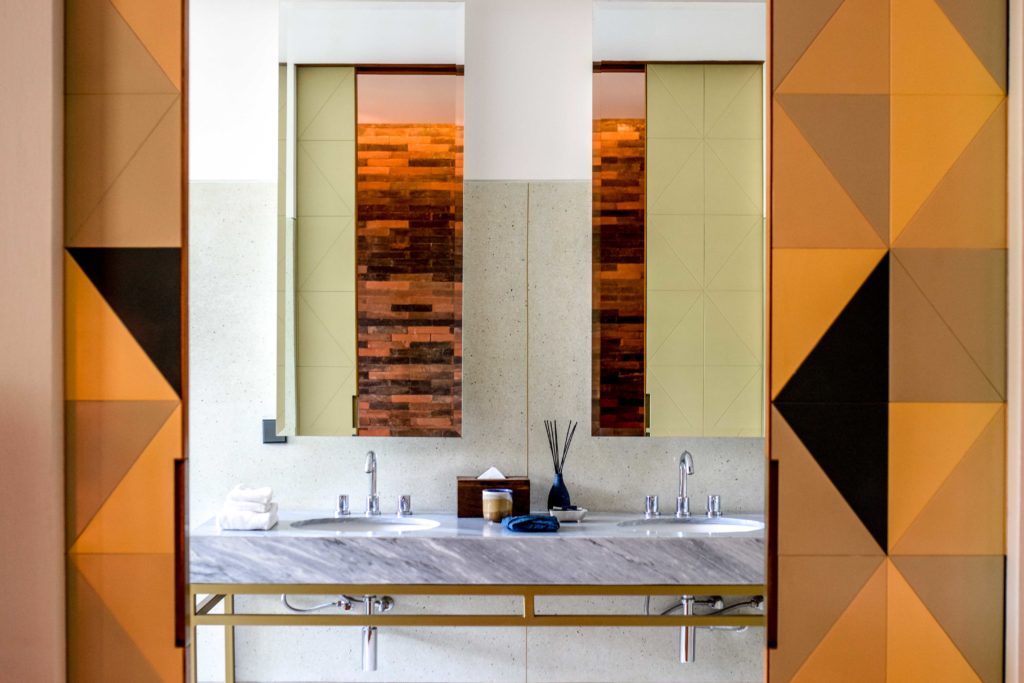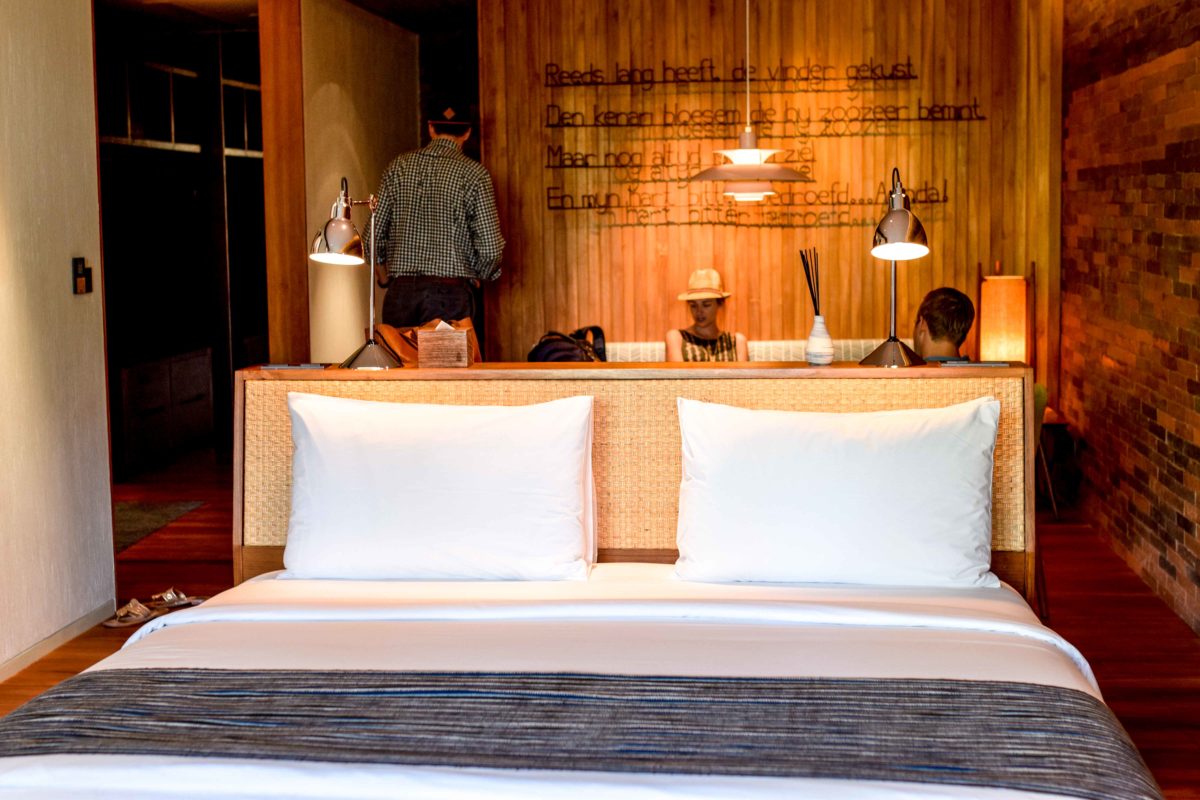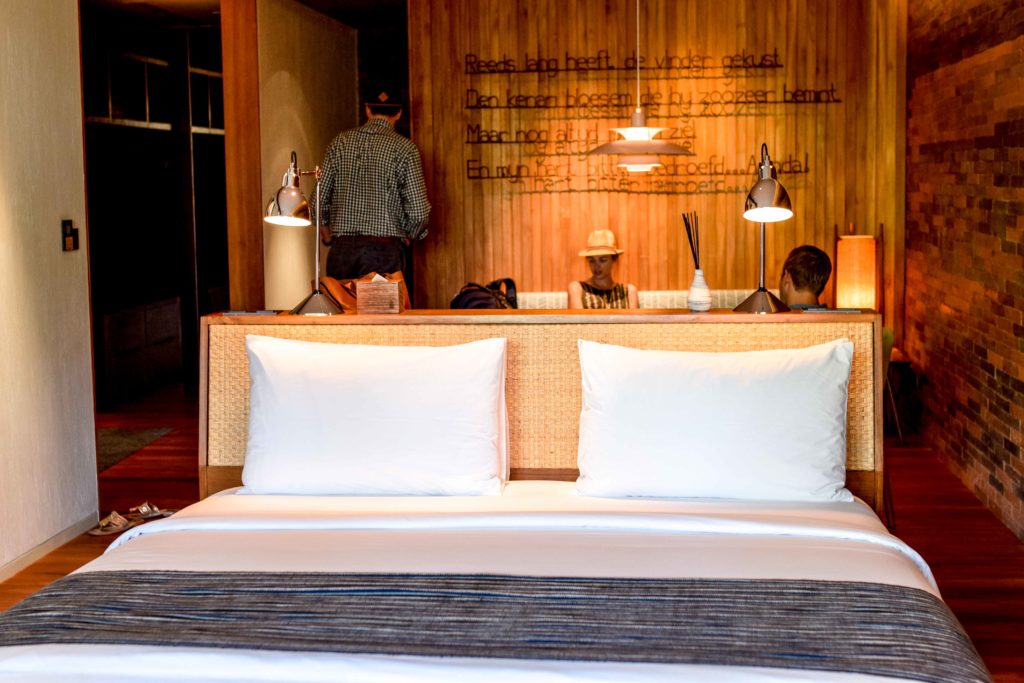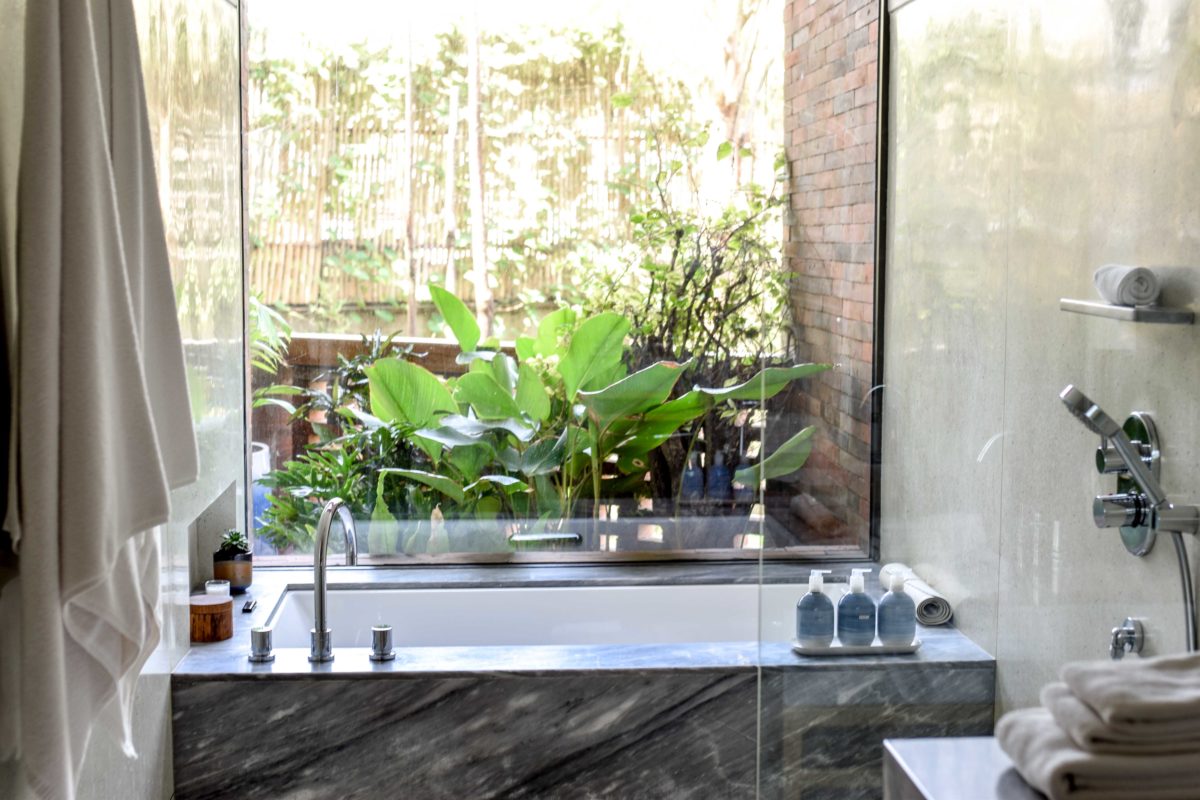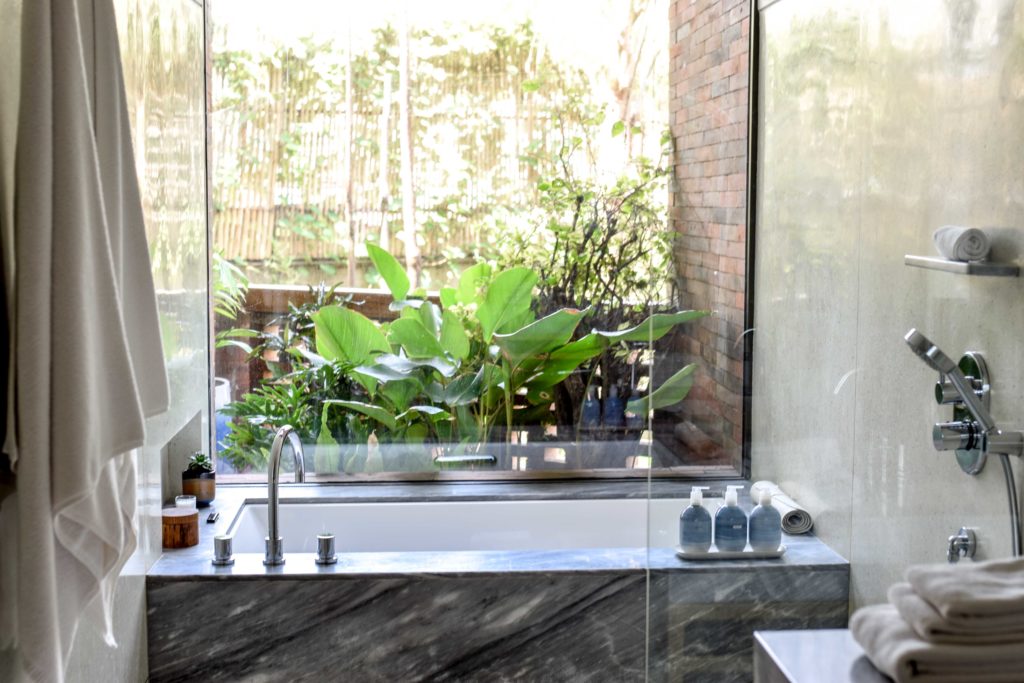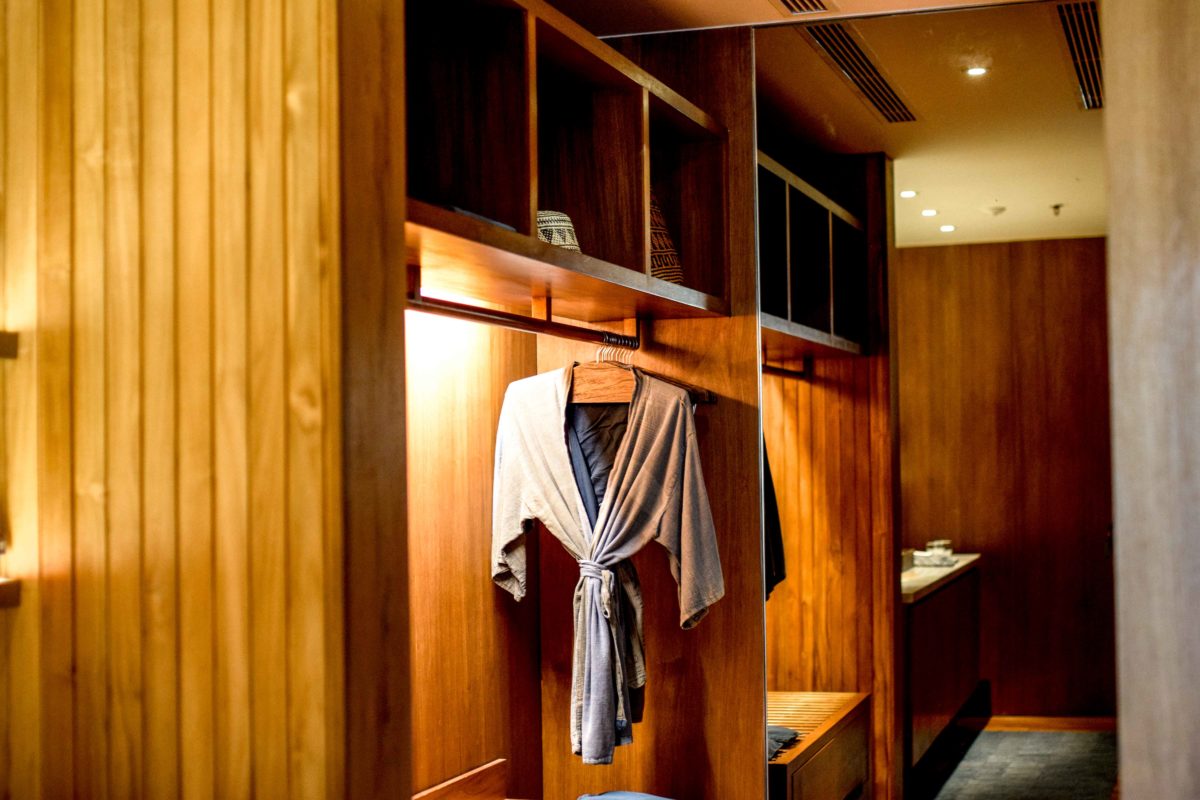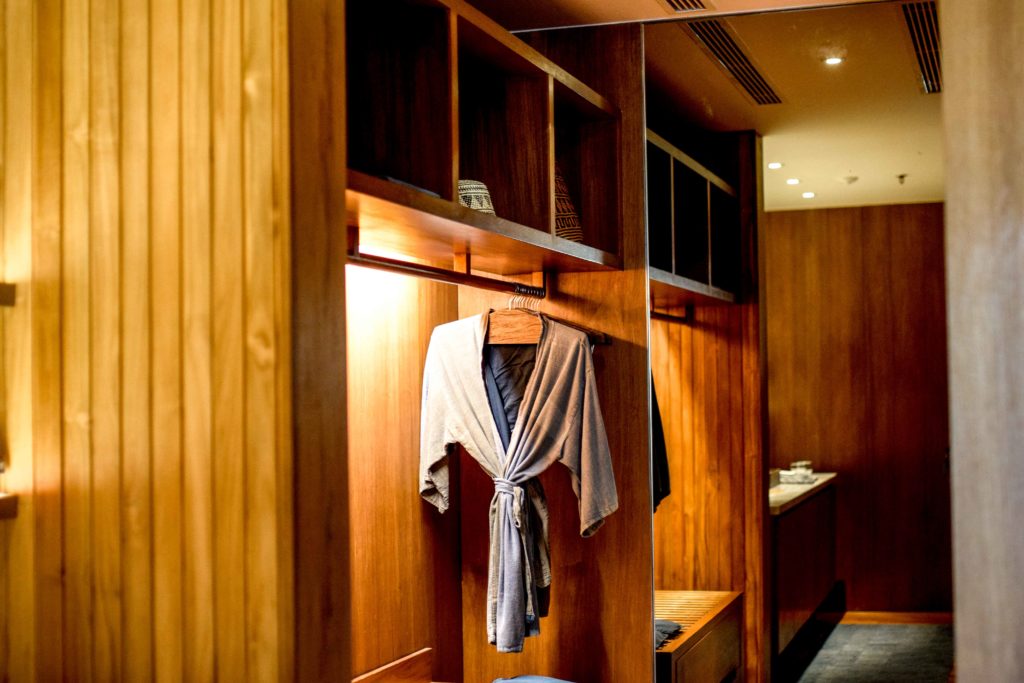 So tell me, have you ever been to Seminyak? Did you stay at the Katamama? When we went to the Katamama, the spa was still being built so I hope to go again soon and check out their stellar spa! Bali is such a popular spot to visit right now, so definitely add Seminyak to your list. And of course, add the Katamama to the top of your list as well. You can check them out on Facebook and Instagram for more!
Cheers,