As someone who gave birth twice in a year, I knew exactly what to pack in my hospital bag this time around. The first time we rushed to the hospital because my contractions started out of nowhere and were rapid! We quickly packed a few things but our family brought more things we needed the next day. The second time, we packed four weeks before he came because we had an early labor scare at 33 weeks. Thankfully they were able to stop labor, but we were at the hospital overnight so I edited my hospital packing list. The third time, we had exactly what we needed. Find my list of what we used and recommend below!
Clothing Packing List
@susanstandefferdesigns face mask (for labor). This mask is so comfortable. It's a strange time we live in where we have to wear masks while in labor but we might as well make sure they are super comfortable and these are!
Clothes to leave the hospital. I opted for my Ingrid and Isabel jumpsuit! Super comfortable and roomy.
Front button PJs. If you are breastfeeding… the front button is necessary. Especially during cluster feeding ooooh mama.

2 pairs of socks. To keep your feet warm of course!

Newborn outfit. We packed the cutest outfit but lol our babe peed all over it (still getting used to having a boy hah!)

Comfy robe.

Hair towel. Hospital towels are sufficient but I like to have my hair in a much lighter towel so it doesn't weigh down on my head after I wash it!
Hospital Bag Toiletries
Contact solution, case, extra contacts

Caudalie face spray (so. refreshing.)

Better shea butter apricot face oil. It's so lightweight on your face and nourishing!

Hairbrush, headband, scrunchie

Tongue scraper

Toothpaste

Deodorant. Try to use products without fragrance because they can irritate your newborn!

Makeup. I put on a little makeup when I was leaving the hospital! Just felt good to be put together honestly.

Glasses
Technology
Charged camera, phone charger, phone
Food / Drink
Trail mix & other small snacks

We ordered the yummiest cinnamon rolls and kolaches the morning after labor to enjoy and also to share with our floor of nurses and doctors.

2.5 gallons of water. Some hospitals have break rooms locked off to protect against COVID. Instead of having to buzz our nurse every time we were thirsty, we just brought our own water which was perfect.

Prenatal vitamins
Other Items For Your Hospital Bag
UPPAbaby Car seat & stroller (left these in the car). You can't leave the hospital without a car seat, remember that!
Nurse break room appreciation baskets (2). You can read my blog post on all of our nurse appreciation kits and baskets here.

Personal Nurse appreciation kits (5)

Plastic bag for laundry

Bible, pen, journal

2 comfy blankets. There was something always so comforting about having our own blankets. Maybe it was the smell of home, maybe it was the fluffiness. I don't know but I highly recommend bringing your own fluffy blankets!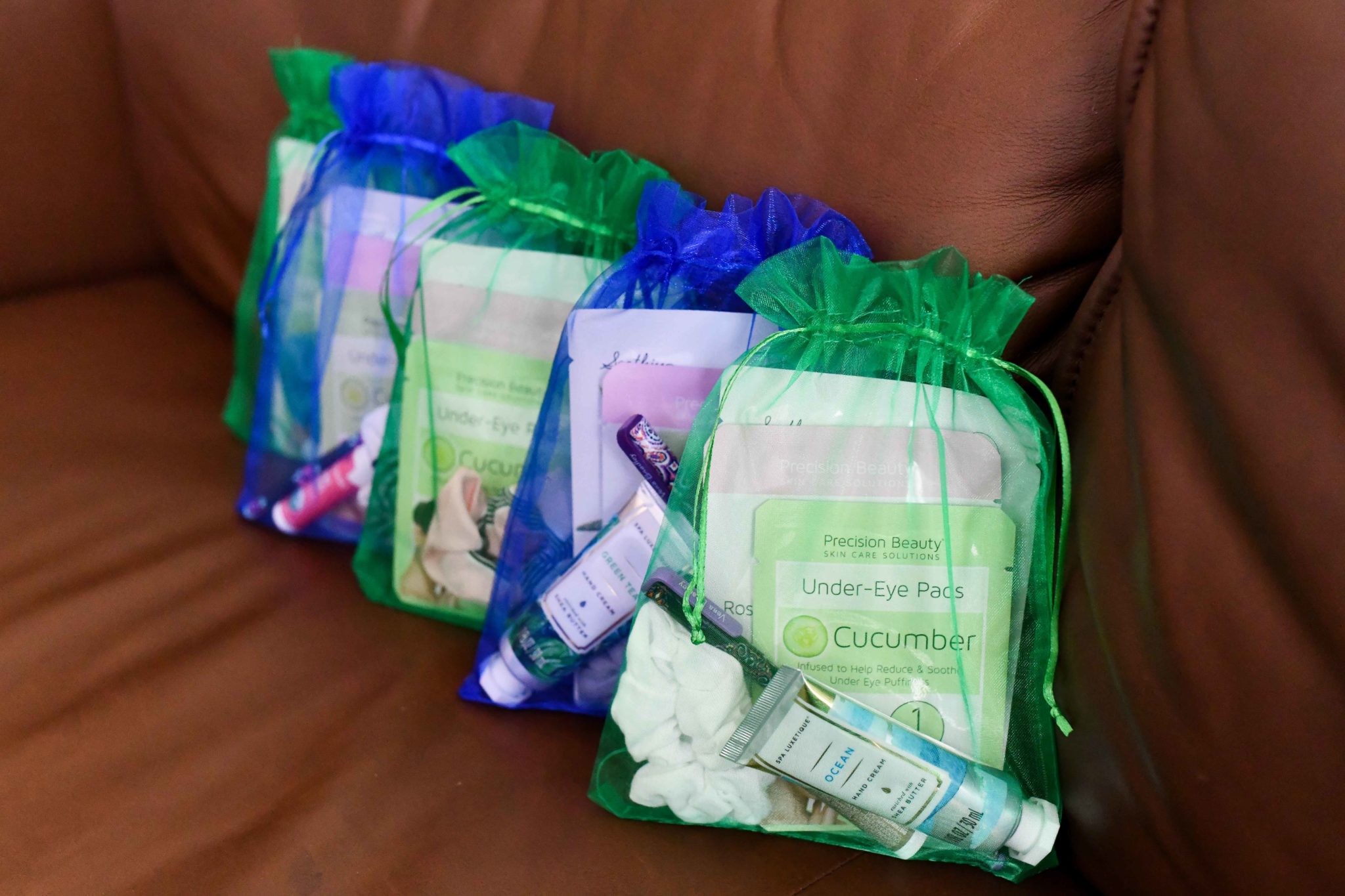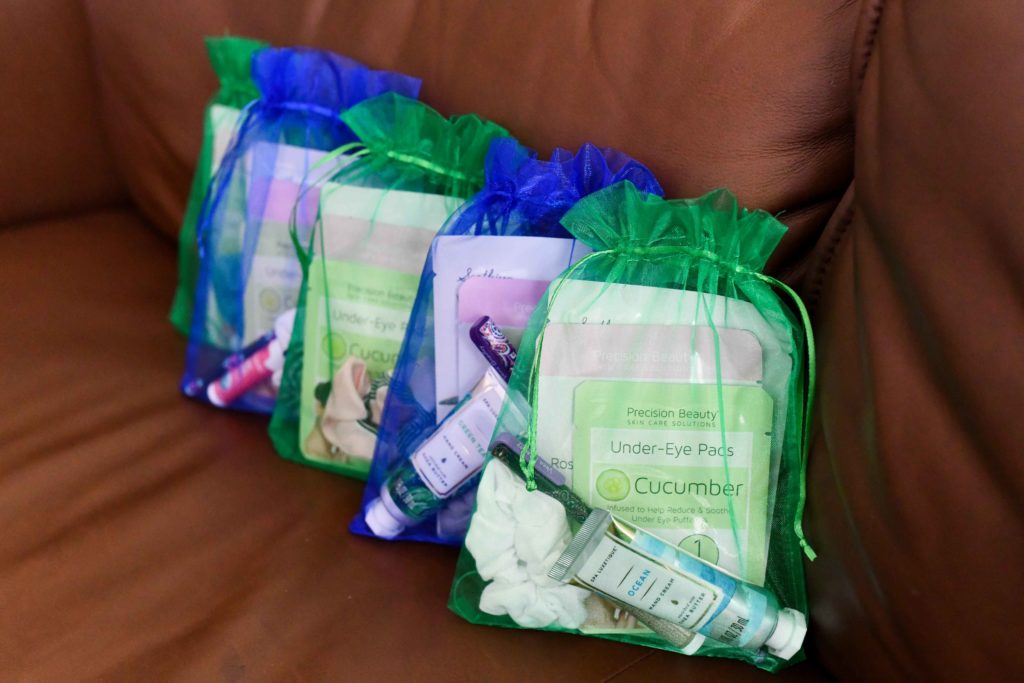 Intentionally Did Not Pack
Bras, underwear (Used the hospital underwear & did not even bother with bras!) my hospital also provided me with pads and perineal cleaners! Add these to your packing list if you're not sure if your hospital provides underwear.
Hubby's Packing List (I didn't add duplicates, ex: toothpaste)
Clothing: outfit for each day, socks, slippers, face mask

Toiletries: tongue scraper & toothbrush

Electronics: watch charger, headphones, laptop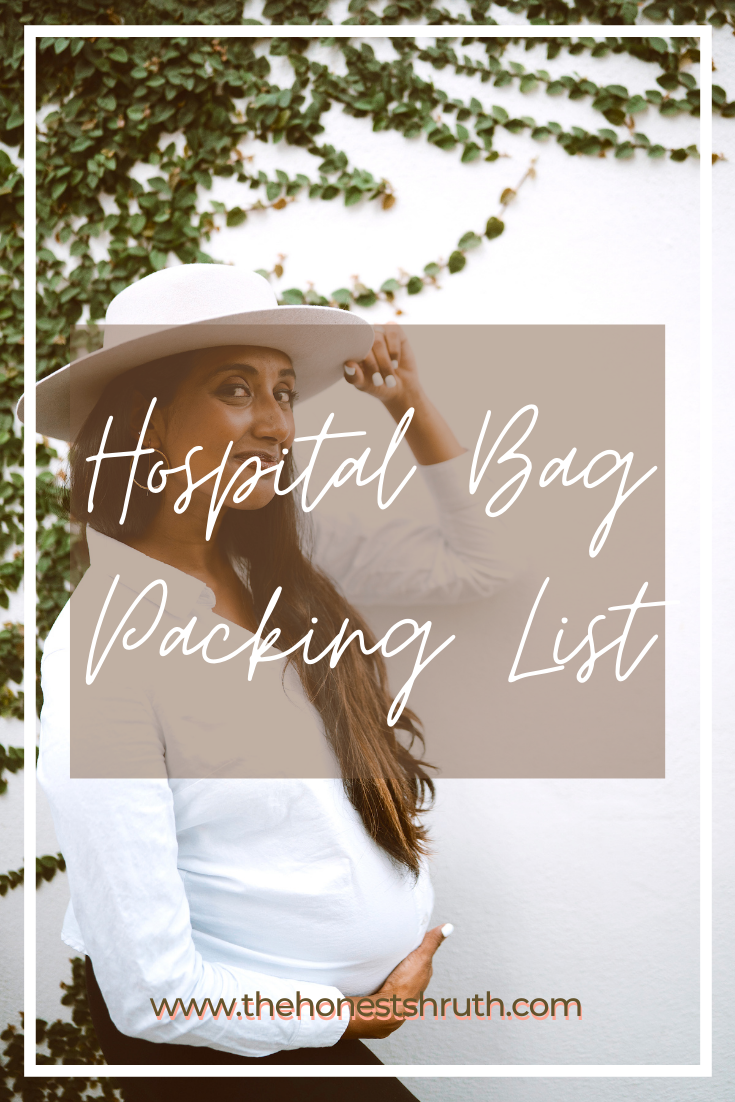 Cheers,