Congratulations, you're engaged!
So you've energetically bought multiple bridal magazines in the grocery store aisles and maybe even The Knot Ultimate Wedding Planner [Revised Edition]. You've got yourself a glass of rosé and some dark chocolate almonds too. You peruse these magazines only to realize FUDGE, weddings are très expensive. And not the kind of expensive like a pair of Jack Rogers sandals or even a Louis Vuitton clutch.
I'm talking tuition-for-multiple-years-at-college expensive. You have a semi breakdown (or six *cough *cough*) before you start thinking of eloping. Then you come back to reality and realize, shoot, you want a big dance party of a wedding. Now the question is, how do you make that happen without spending too much? Let me just preface this with this is what I learned after my wedding. 
Everybody's got a budget. You can have a ten-million-dollar wedding or a ten-thousand-dollar wedding. Either way, the end goal is the same: celebrating you and your fiancé with pomp and splendor, making memories you'll never forget, and feeling unbelievably loved with those who love you on your wedding day. I want that for you. I really do. But if we're going to cut down on "fluff," I'm going to be pretty dang honest with you in the following paragraphs. I worked for a wedding planner in over fifteen weddings, so I'm quite familiar with what is unnecessary and what you shouldn't be without. I hope this helps you save money on your wedding, friend. Feel free to email/comment below with any questions you may have!
Skilled Photographer > Trendy Photographer 
Do you really need to go for the trendiest photographer out there right now? Is your goal to be featured in all the bridal mags? Let me tell you something. A year after you're published—even a month after—you honestly aren't going to care. I sure don't.  Also, the people around you don't really care if you get your wedding published *awkward*. Don't get a brand name photographer for your ego. Get a photographer who knows how to capture the moments, big and small, and who doesn't charge $$$$ just because she/he is trendy. I remember I was going to select this one photographer that my friends pointed me to because her photos were gorgeous but also because she was so "in."
Man oh man, am I glad I did not go that route because she was going to be $5,000 more than the photographers I went with. Not only was she unreasonably pricey, her photos were edited in a trendy way, so my photos were sure to be dated by that editing style. When I look at my photos even today, you can't tell when they were taken because my photographers edited them to be natural. Best of all, they captured every moment I wanted.
In conclusion, get yourself a quality photographer, but I'm talking one that doesn't think she's the absolute sh*t and charges a premium because of that. For the record, my photographer on Friday was Shelby Nickel and on Saturday, Lindsey Mueller. I highly recommend both incredible photographers if you are looking for a wedding/engagement photographer! They both let me sit down with them before the wedding to just unload my photography wants, and they alleviated all my nerves. You can see a couple of their photos from our special days (#indianwedding) below.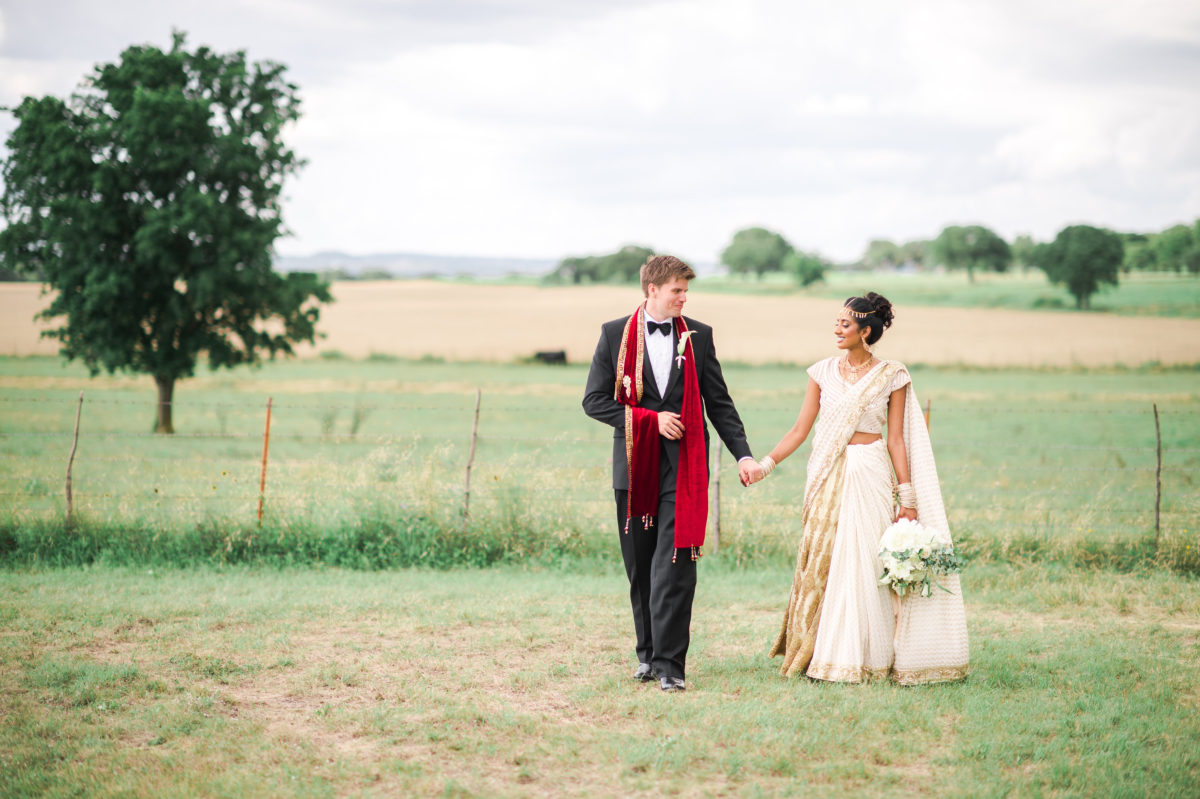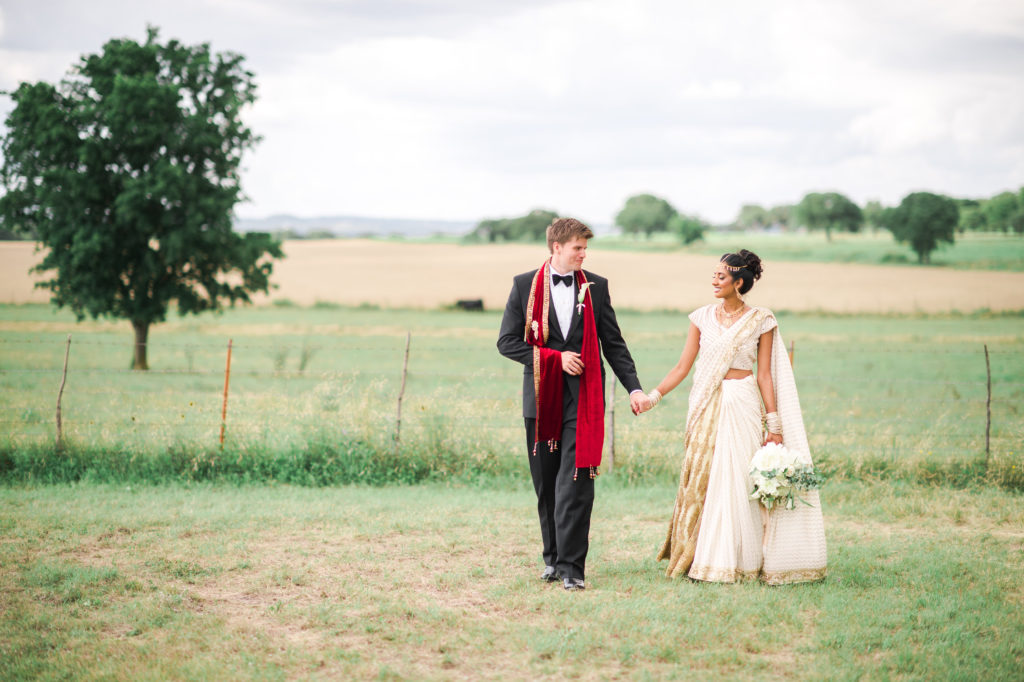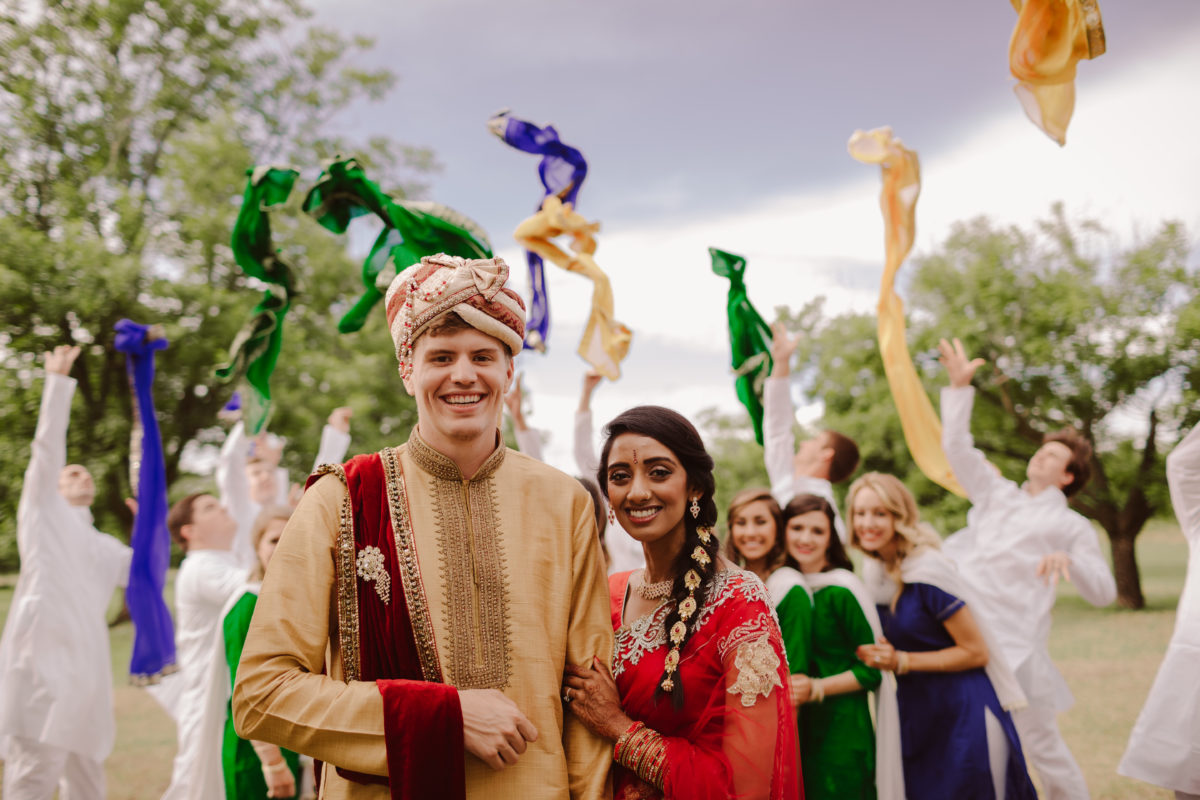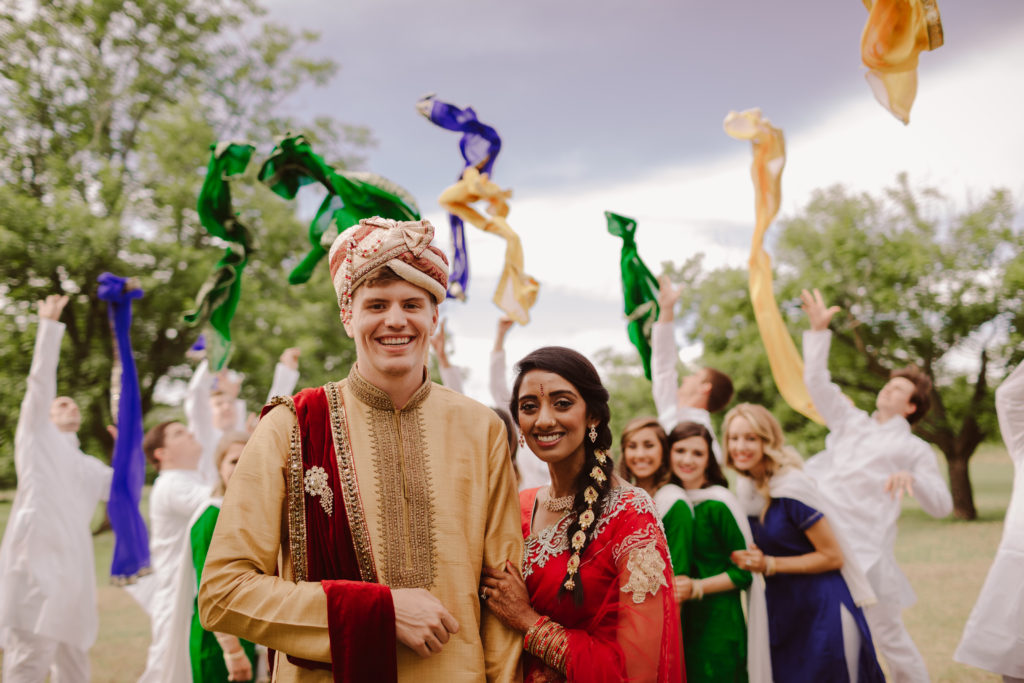 Cake, Cake, Cake, Cake, Cake
Did you know that there is a massive difference between a white cake for one hundred people and a wedding cake for one hundred people? What is the difference? The cost. Put the word wedding in front of anything—wedding flowers, wedding cake, wedding makeup—and there will be a premium. So if you want to cut down on wedding costs, then I highly recommend not going in to place the order for a wedding cake. Ask for a cake for a large party; you can still do the tastings, but just don't mention "wedding cake" because they will literally take you over to a different part of the bakery and show you a different catalog.
Also, don't get caught up in keeping the top layer of your cake. It's cake, people. Just let your guests eat it, and that will help feed more people. One of my girlfriends and her husband were just telling us about their one-year-old wedding cake and how it was inedible mush even after their cake was tightly wrapped and sealed. If you really want some cake on your anniversary, go ahead and order yourself a mini cake on your anniversary. Nobody really has the time, or stomach, to eat one-year-old cake. This way you can have your cake and eat it too. When it comes to wedding cake toppers
and things like that, check out Amazon or one of the websites under décor below.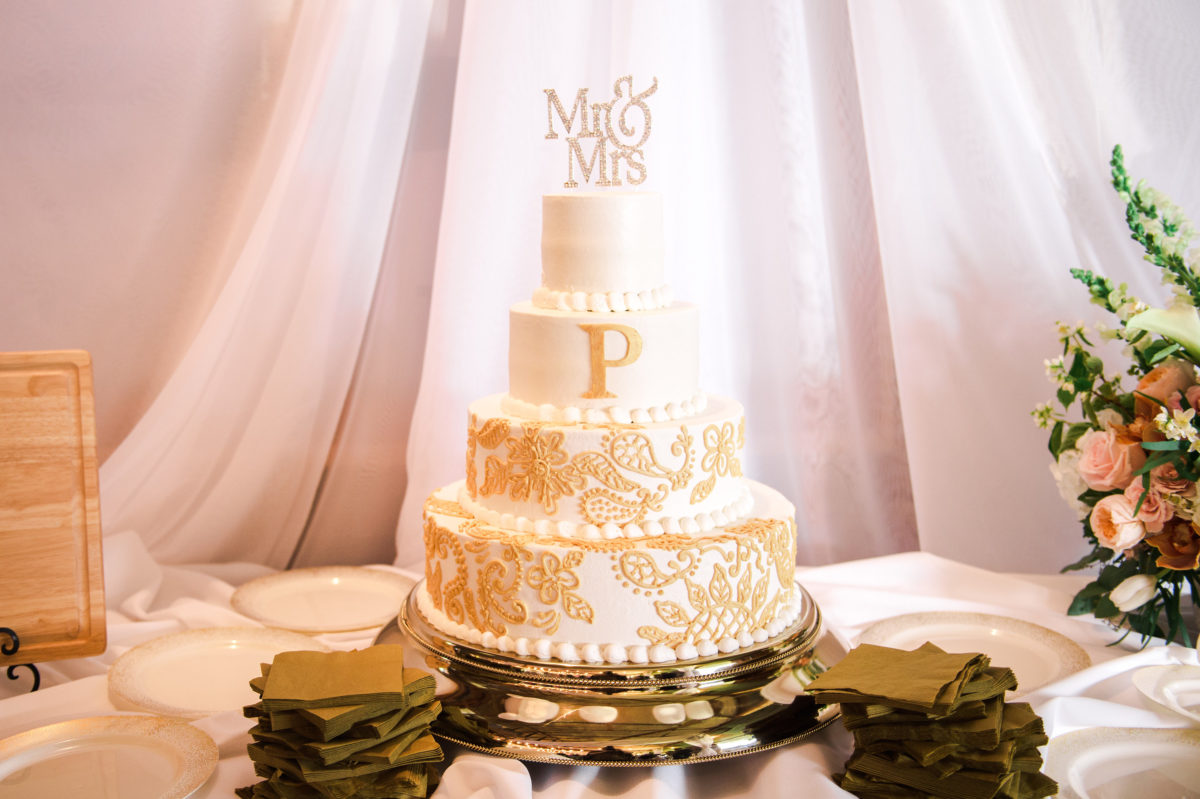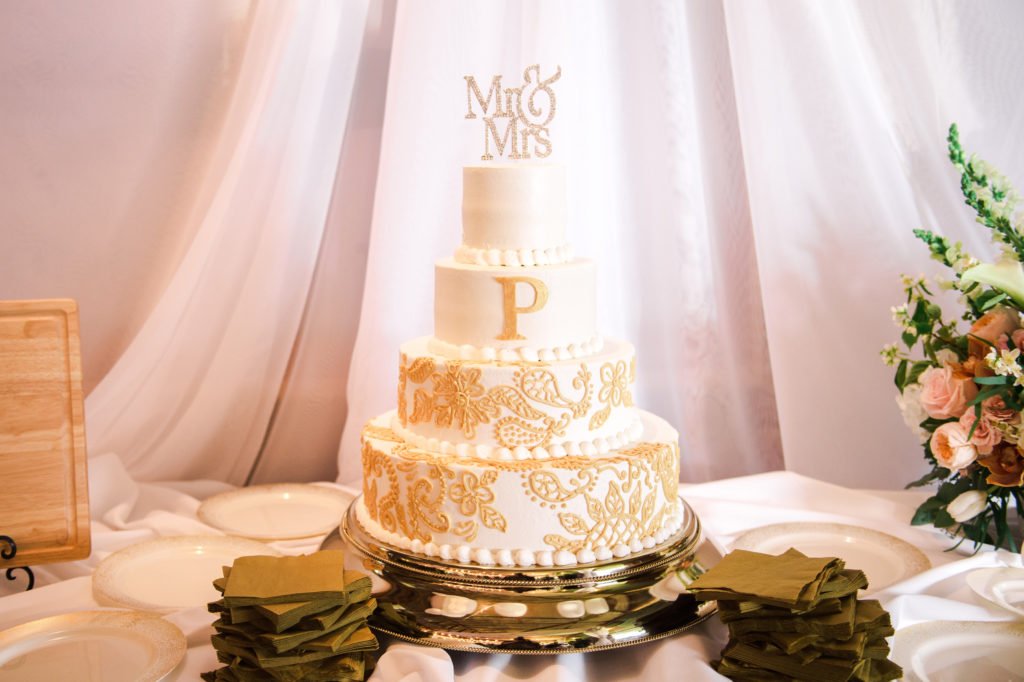 Bridesmaids Dresses Aren't Really Going to be Shortened and Worn Again
I've been in weddings before where bridesmaid dresses were too many dolla dolla bills. Your bridesmaids are there for you in every way that you need, but I think one of the ways the bride can really love her bridesmaids is by not picking out an expensive dress. After all, they really do only wear it once no matter how many times people tell you that you can "shorten it and wear it again." There are so many websites these days where you can buy gowns for less than $50. Check out these stunning dresses from Amazon
. I found this gorgeous gown that I wore for my engagement photos in Paris below for $14 on eBay. I am not even joking.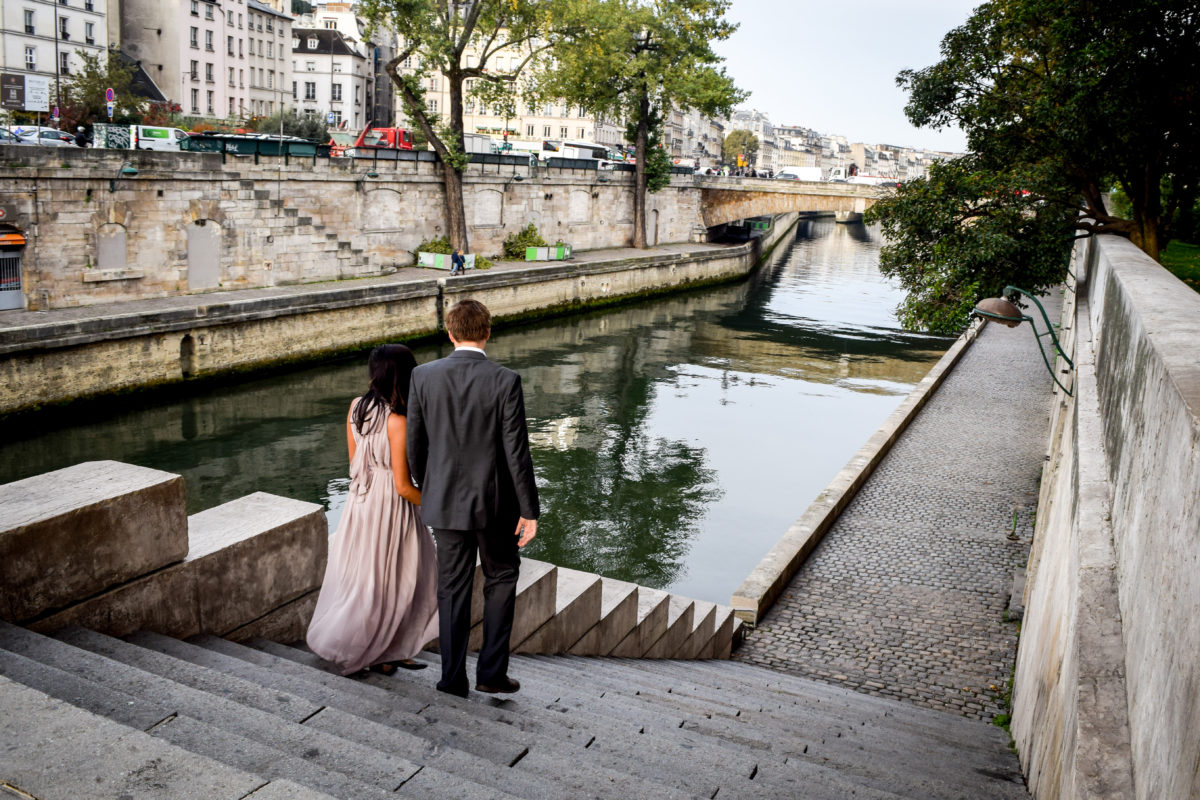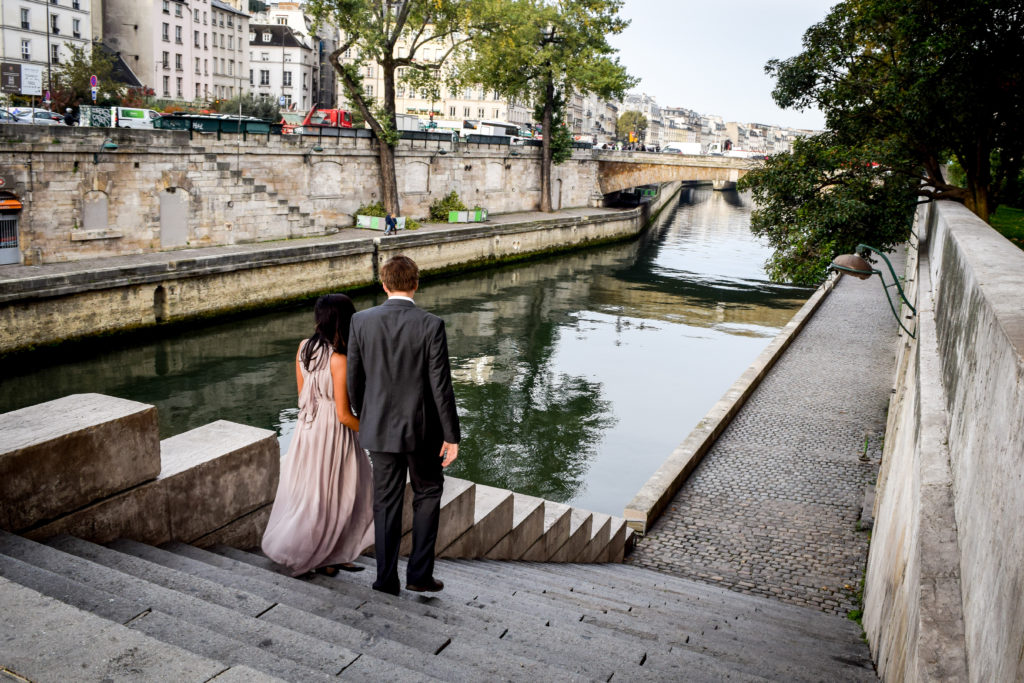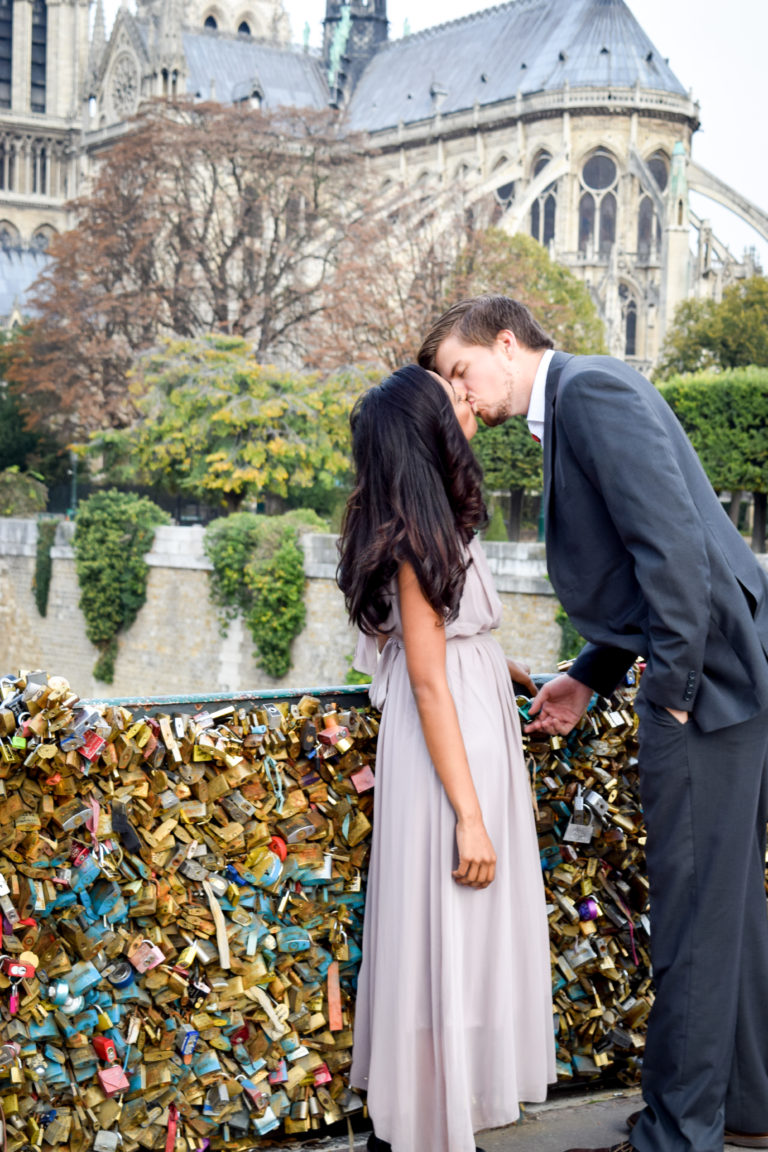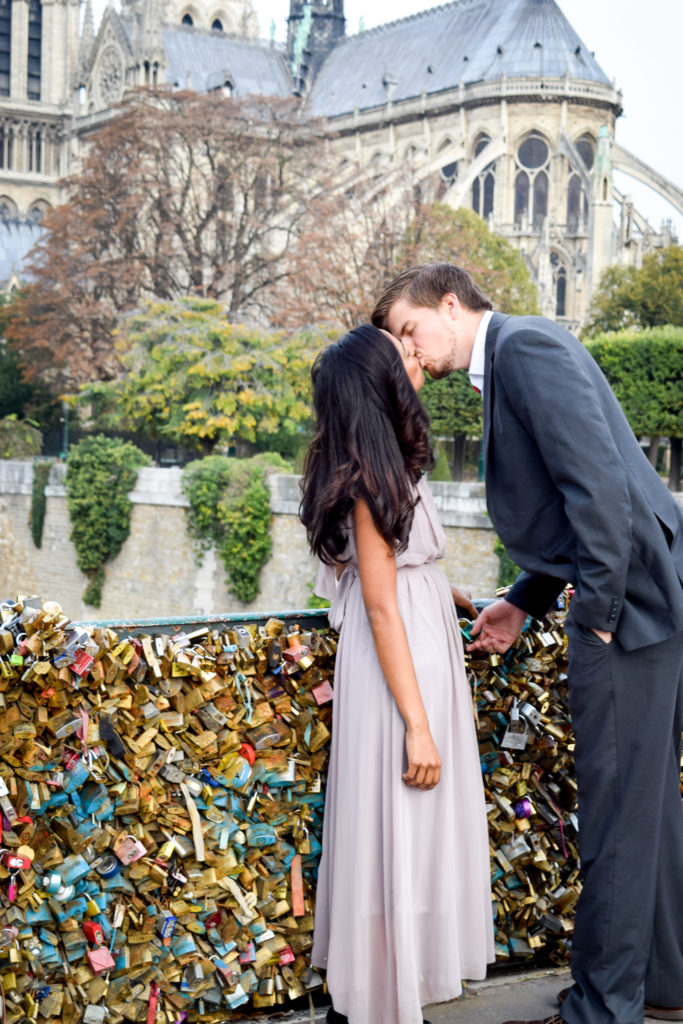 Plus it comes in more than ten different colors. Nobody would seriously be able to tell the difference between a $10 gown and a $100 gown. Just put it all together with stunning makeup, some classy pearls, and a gorgeous bouquet.
No More Kitschy Bridesmaids Gifts Please 
Again, I've been in a ton of weddings and I'll tell you what I could care less for: little wine glasses with my name on it, tote bags, monogrammed pouches, random gadgets, and Etsy gifts. Give your bridal party something personal, maybe a letter, and then something to wear
on the day of your wedding when they're getting ready. These robes/shirts do not have to be expensive. On average, Etsy sells bridesmaids robes for $16 a robe. But if you have a bridal party of ten, that's $200 (including tax and shipping) right there spent on just robes. Want to know how to spend less? Check Etsy listings when they are on sale. Sometimes sellers will have ten or twenty percent off robes.
You can also check eBay, Overstock, and Amazon. I bought my robes from Amazon during a flash sale. Each robe was originally $40, but during the sale each robe was $8! #BOSS. You can make your girls feel super special and comfortable with lovely robes without draining your wallet. Check out option one, two, three, four, and five for affordable robes.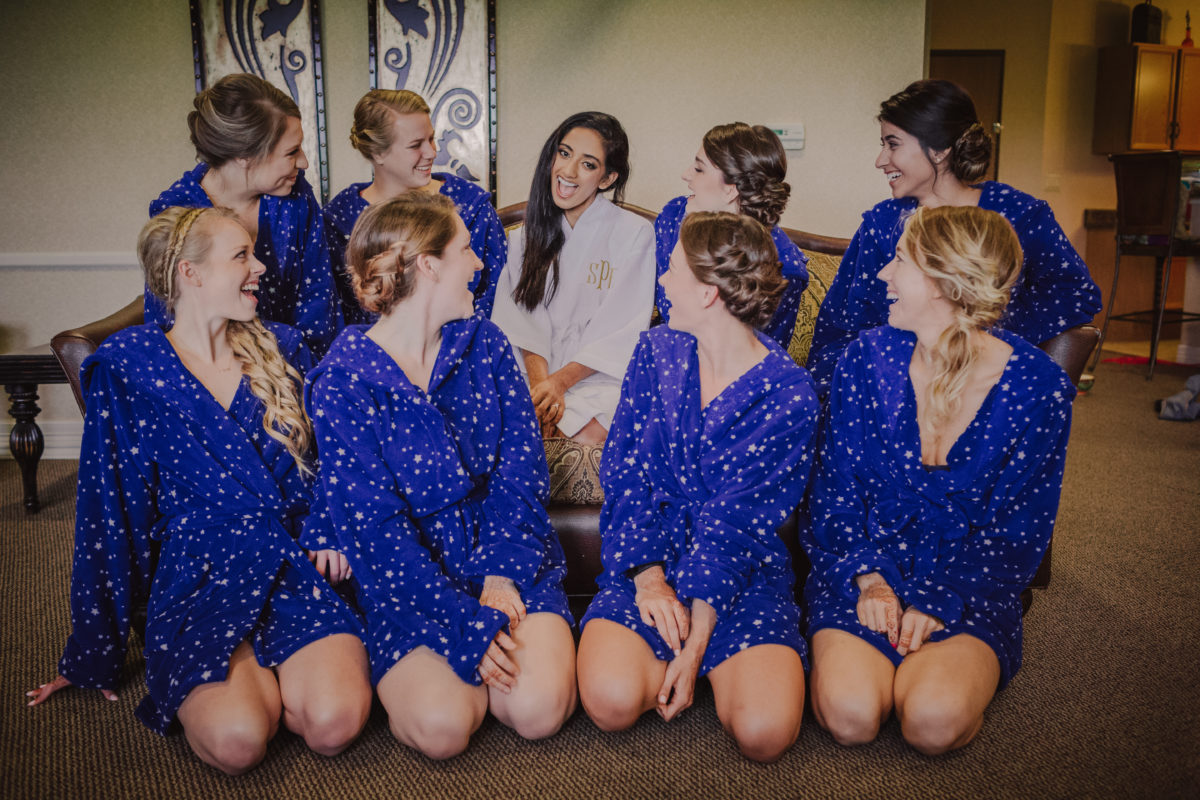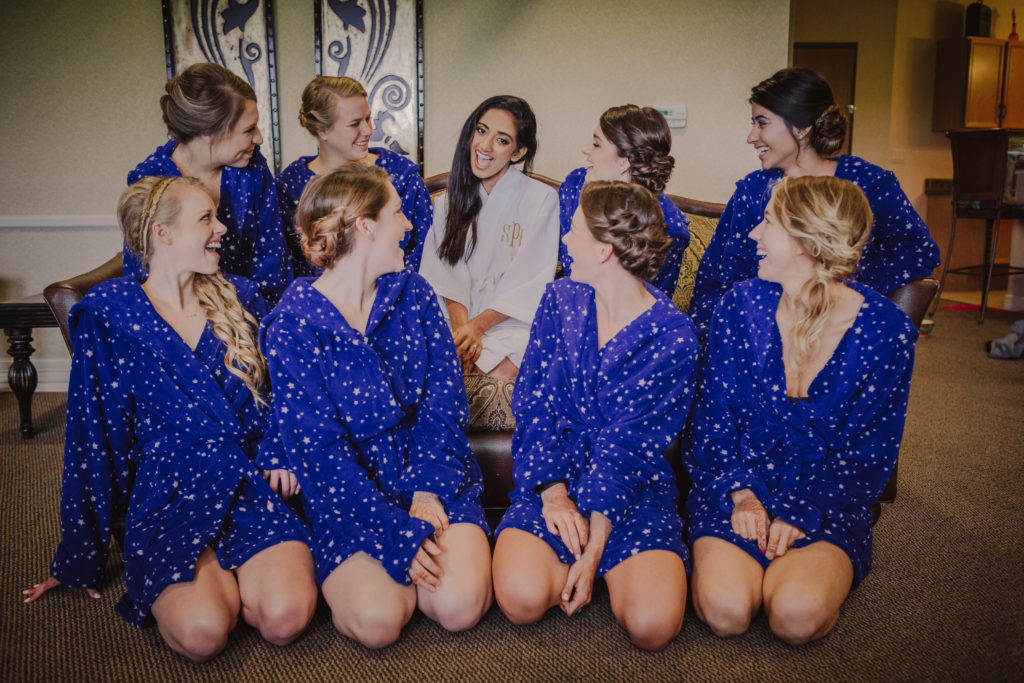 Hair Done, Makeup Done, Everything Did 
Find you a friend or two who really knows what they're doing when it comes to makeup. Or a friend of a friend. If that doesn't work out, make an appointment with a beauty counter at a department store or at Sephora. They'll give you a full makeover with your purchase of a few products, not exceeding $50. That is a steal compared to most makeup artists on Yelp. I did my makeup and hair on the Friday of our wedding.
When it comes to hair, I think updos are so classy and, thankfully, easy to do. Watch a couple of YouTube videos or get yourself a girlfriend who knows hair. Today, so many people know how to do makeup and hair really freaking well thanks to watching YouTube and getting lots of practice. You do not need to spend $200+ on getting your hair and makeup done to take your groom's breath away on your special day.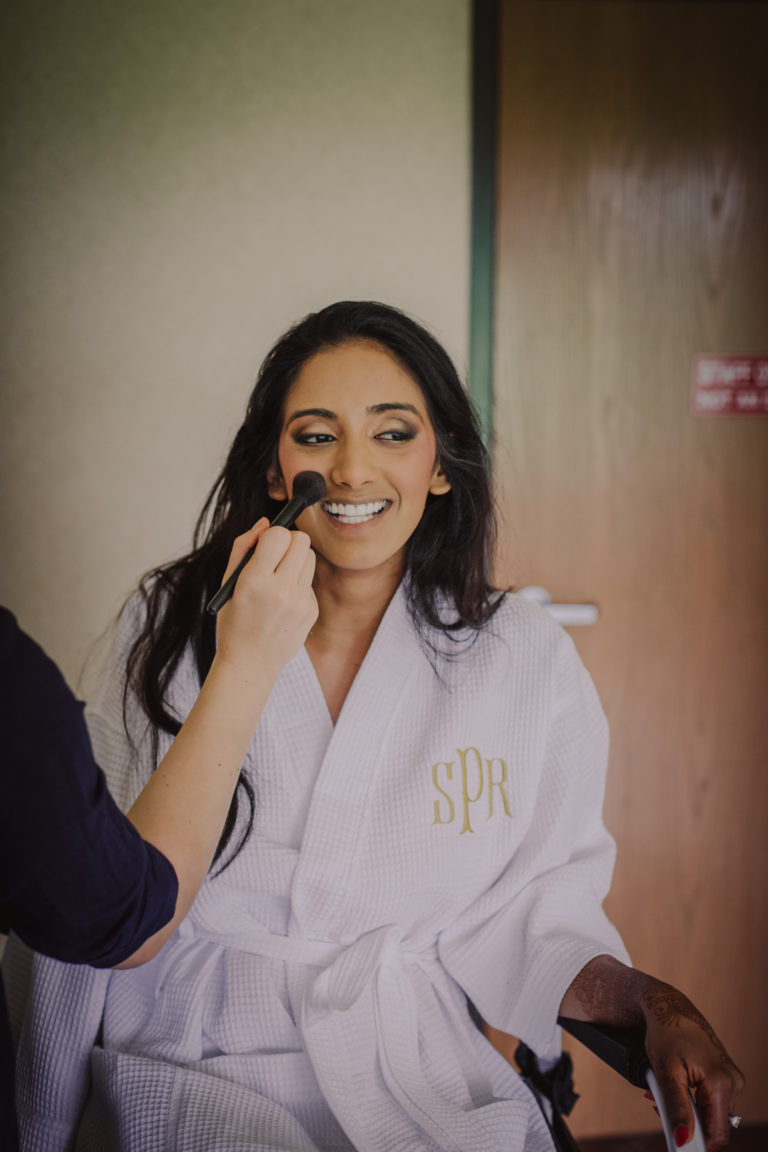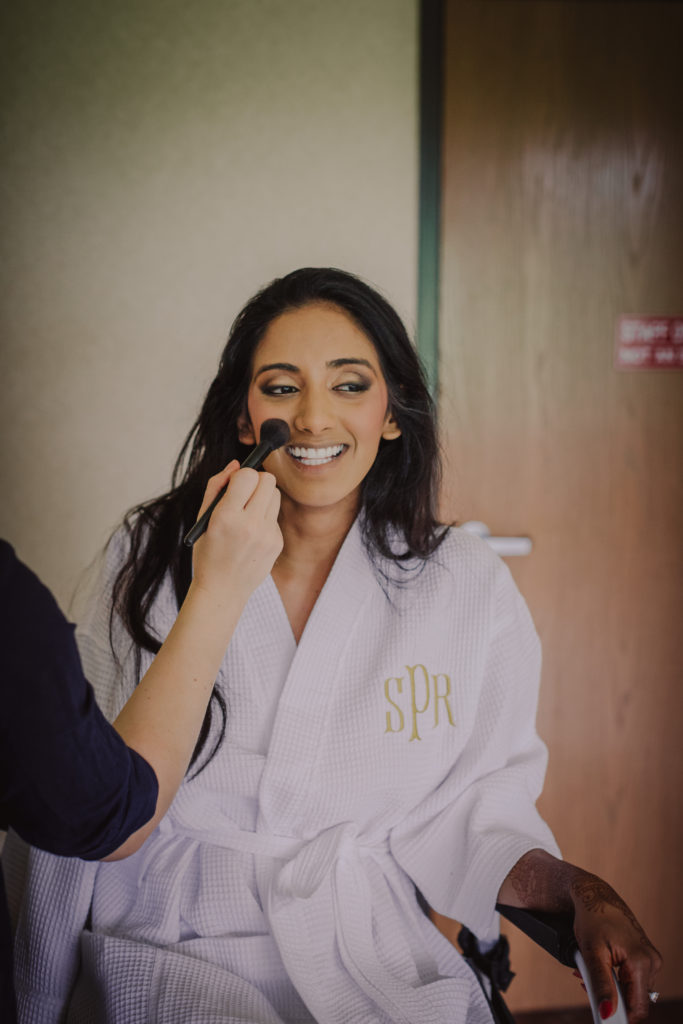 Monetary Stationary 
This may seem crazy, but nobody needs programs. If you're keen to have some sort of structure, write it out on a chalkboard
as people are entering the ceremony. This is a great way to save a couple hundred dollars. But if you really want programs, I'll tell you where you should get them printed. When it comes to printing programs, save-the-dates, and even invites, use Vistaprint and take advantage of their 20-60% off sales. We created custom stickers and a stamp from Vistaprint during their Black Friday sale (Friday after Thanksgiving) too.
Design on a Dime                                                  
Did you know that there are more than 2.5 MILLION weddings a year in America? There are so many brides out there who buy their decorations and then sell them, gently used, on bridal websites.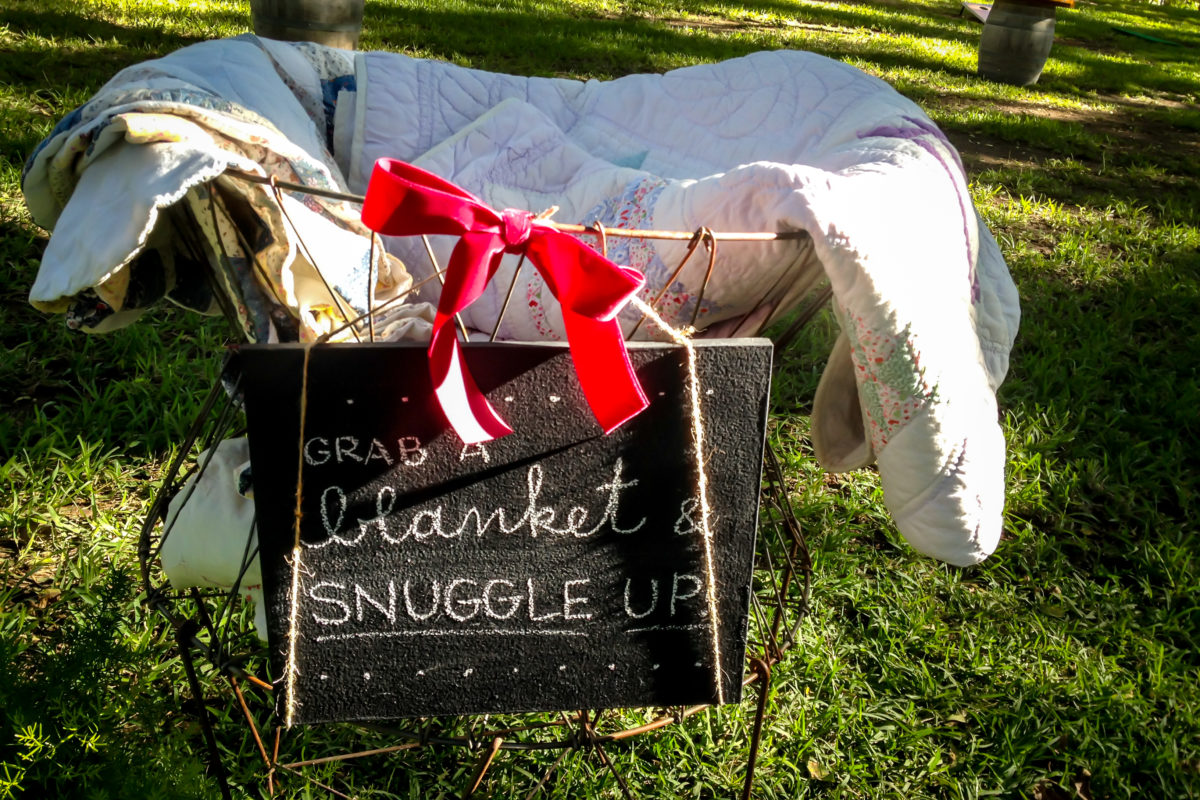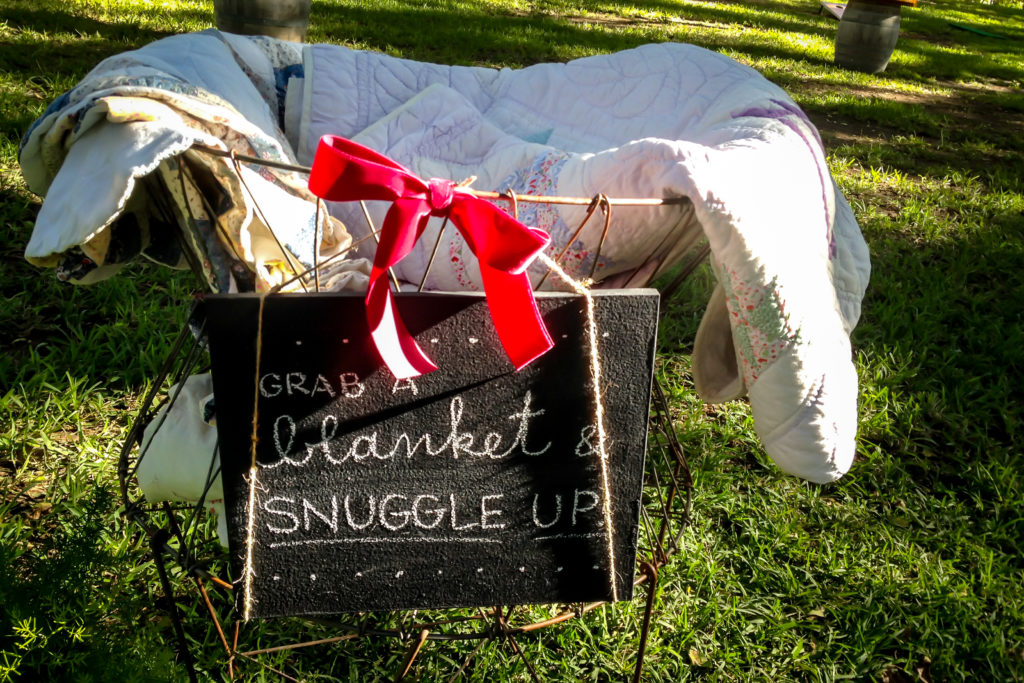 If you are looking for decorations for one day, I highly recommend checking out these different websites:
When it comes to décor, less is more. You're all set with a box for cards, a table for gifts and cake, a few photos of you and your fiancé/bridal portraits, and a wedding favors table. Candles
and string lights
create a romantic ambiance anywhere. Don't get caught up in needing all the Pinteresty things. I painted so many mason jars and had all these decorations that weren't even used on my wedding day thanks to the rain. Thankfully, I didn't even notice.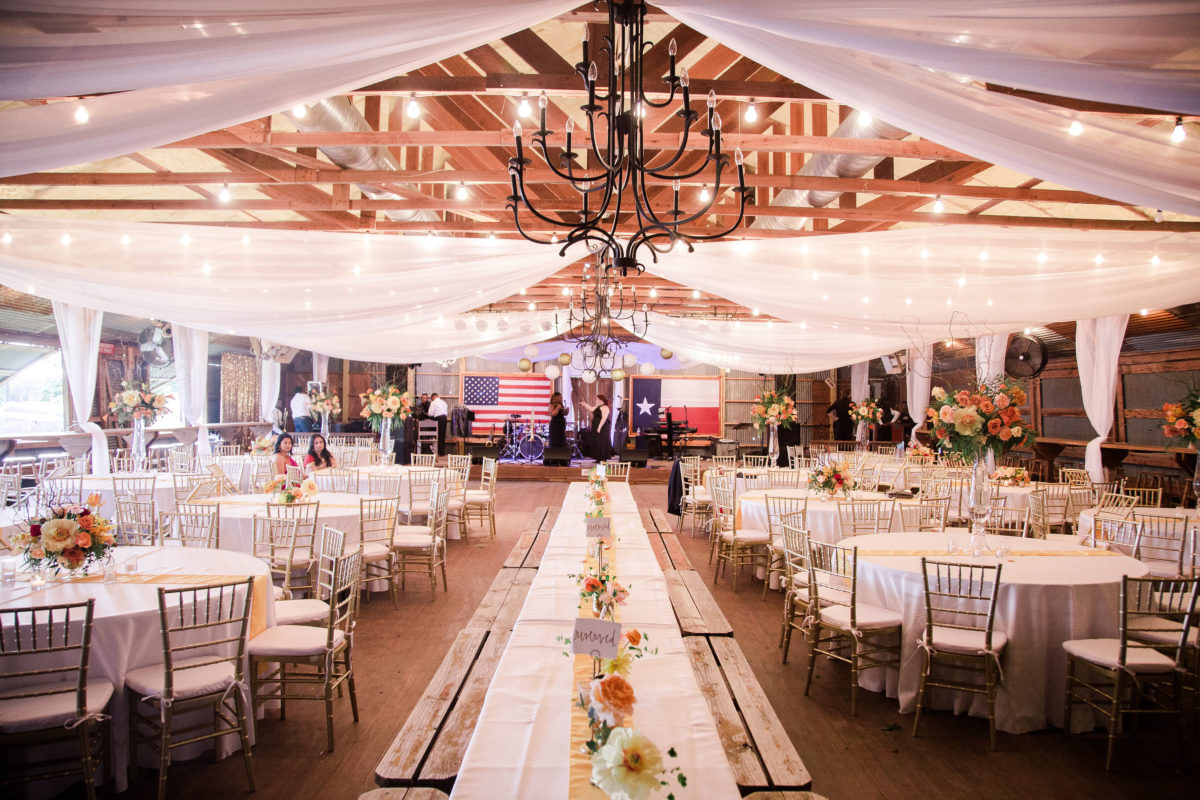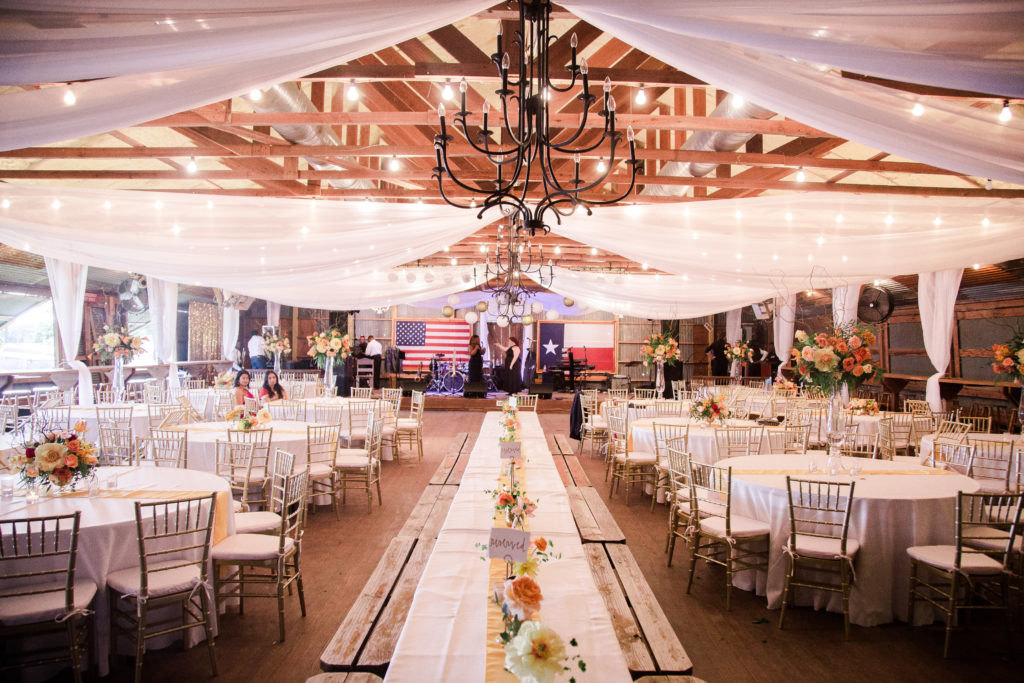 Flower Power 
Speaking of décor, flowers do not need to cost $10,000. You can get your flowers arranged at a local H-E-B (they arrange them beautifully), or you can DIY your flowers by going to Whole Foods/Trader Joe's. If you buy enough in bulk and keep the roots in cold water, they will last through the weekend. If you have a wedding party with fewer than 200 people, you can absolutely set your own flowers. Even if you have more than 200 people, and you really are on a budget, you can still arrange your own flowers. Get your bridesmaids to help you, and it'll be done in a flash. Purchase some floral ribbon
, buy a couple of pairs of scissors, and print out a few flower-inspo pictures. You might even find it cathartic to indulge in some DIY before your big day!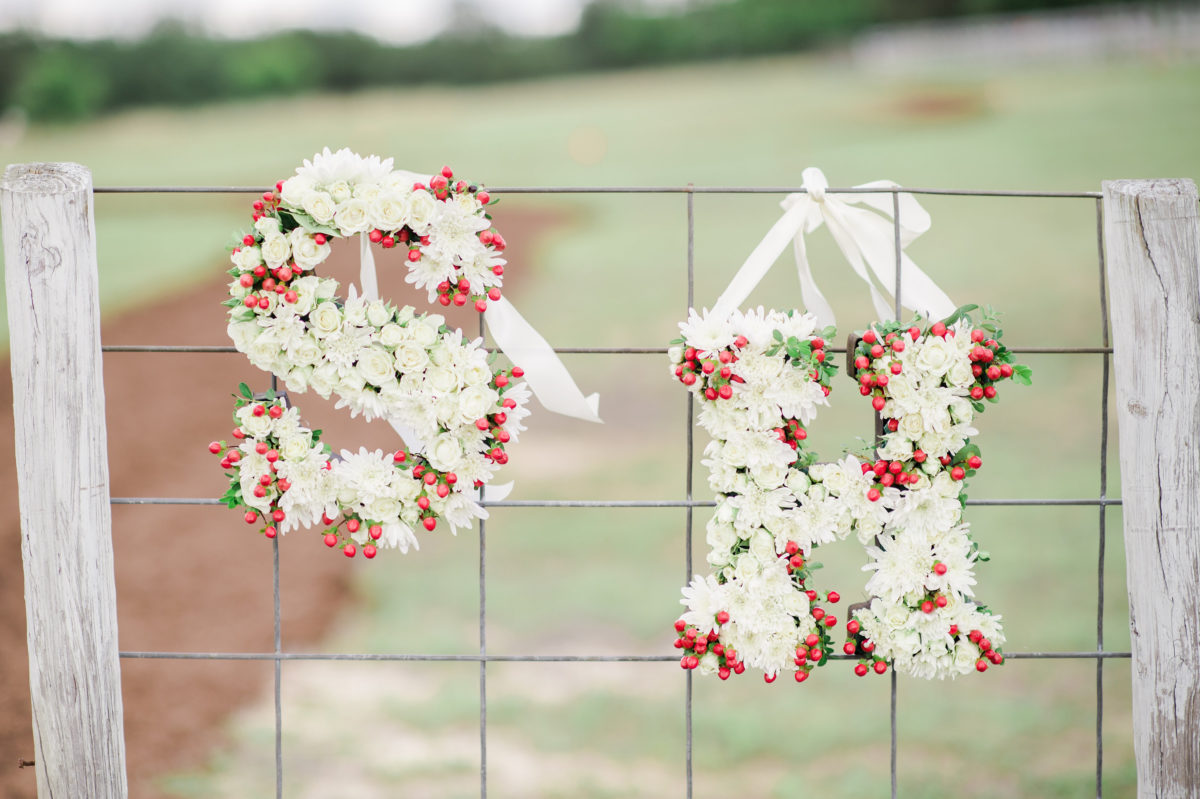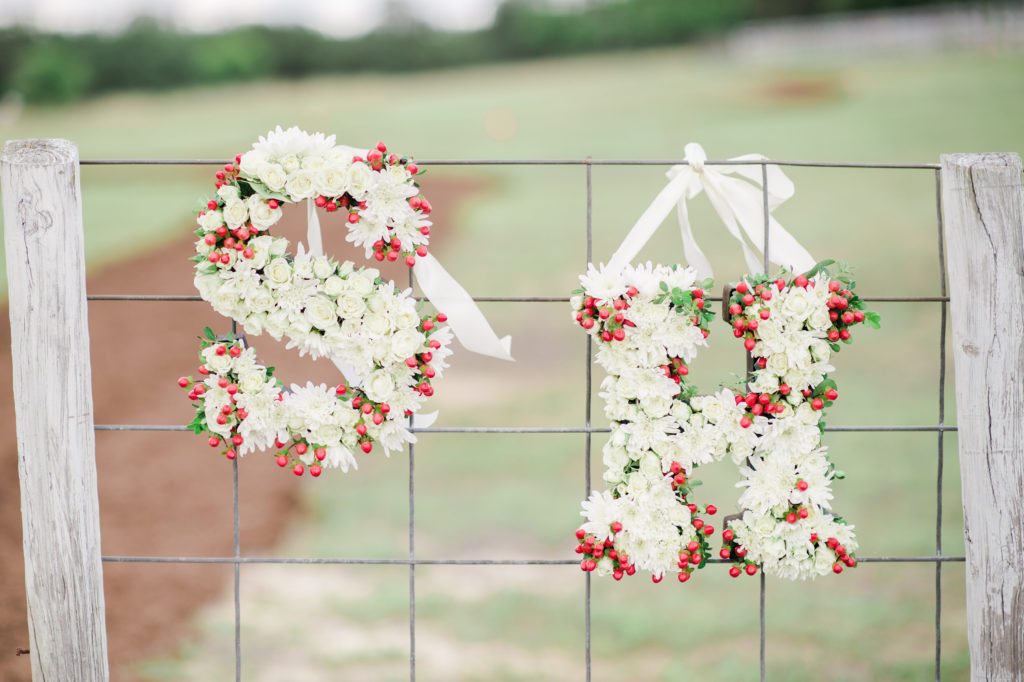 A-A-A-A-A-Alcohol
The cost of alcohol can quickly add up. But if you are serving just beer and wine and no liquor, you're going to save quite a bit. You can save even more by buying wholesale beer and wine. You can also try getting married in the daytime, on a Sunday (some people don't drink on Sundays hehe), or paying per head instead of per drink. If you're looking to buy koozies, buy the number equal to 1/3 of your guest list. We bought enough for 3/4 of our guest list, and we have waaay too many left over.
What I recommend not missing out on:
Videographer: We watch our wedding video at least once a month. Maybe that's strange, but I truly absolutely love it. The people who made our video, Spinning Leaf Films, are true artists. You don't need a premium videographer, but certainly have someone who knows what they are doing with that video camera.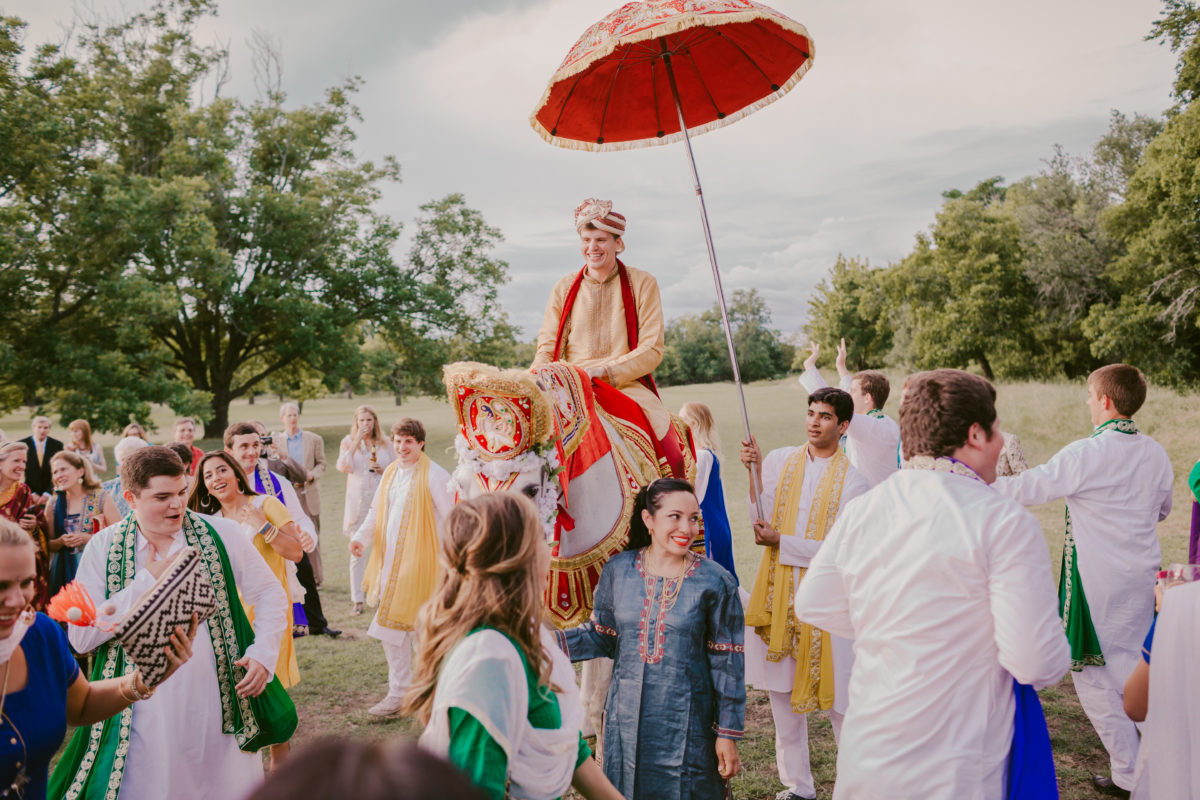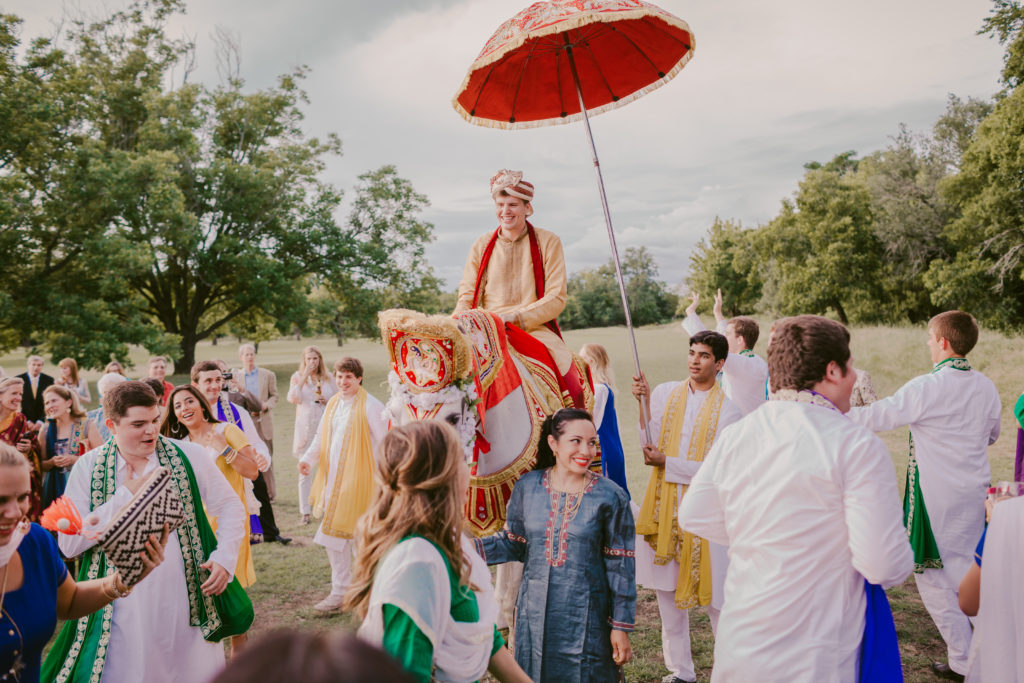 Honeymoon: After dancing like crazy at your wedding, you and your spouse will probably be so blissfully exhausted. But now you get to look forward to one heck of a holiday! Make sure the place you're going to after the wedding is somewhere you can really refresh yourself and spend great quality time with your spouse. Check out my honeymoon packing checklist for all the essentials. I've got you covered if you're going to the beach, mountains, or an international city.
Wedding planner/MC: If you can, try to at least get a day-of wedding planner. This way you and your spouse, your parents, and your bridal party can just enjoy the wedding day and not worry about all the minute details. You don't really want to know if the caterer is running late or have to direct people to where the gift table is. My wedding was 500 people and lasted two days, so I knew from the get-go that we would have a wedding planner (36th Street Events). But even if I'd had only 50 attendees for one evening, I still would've had a planner. They are the best.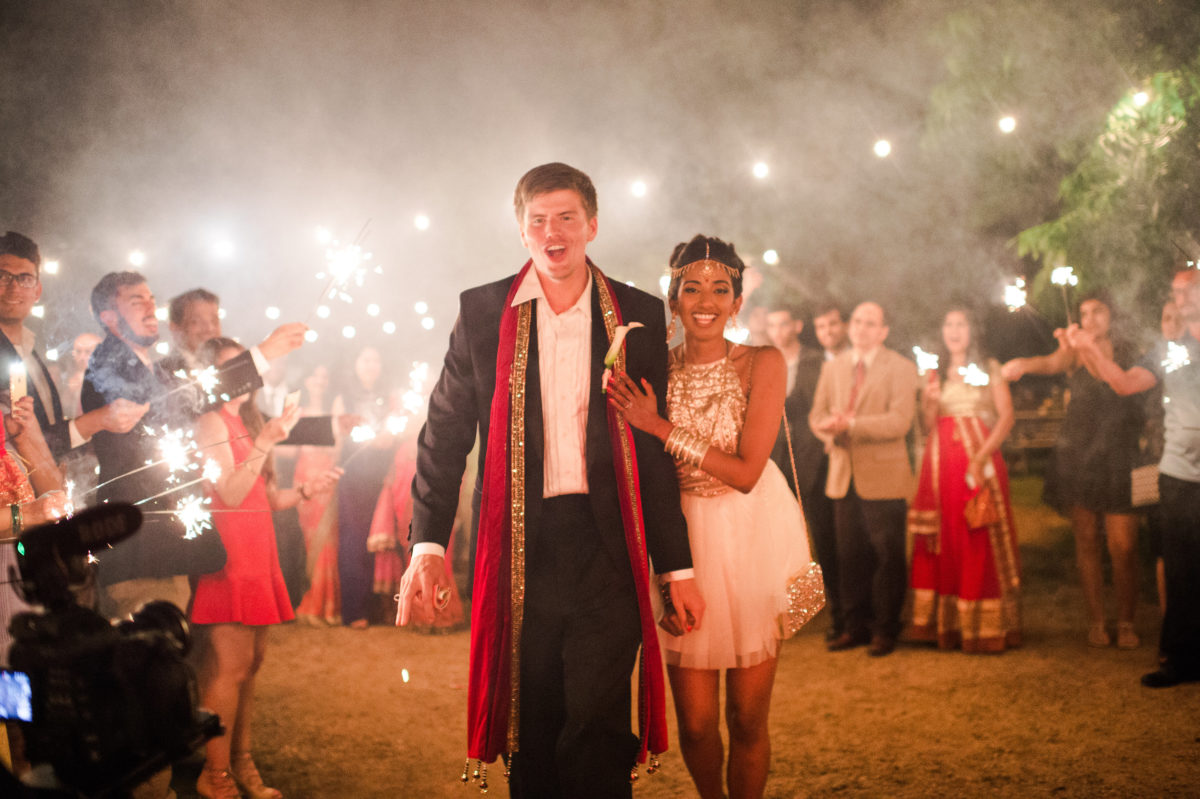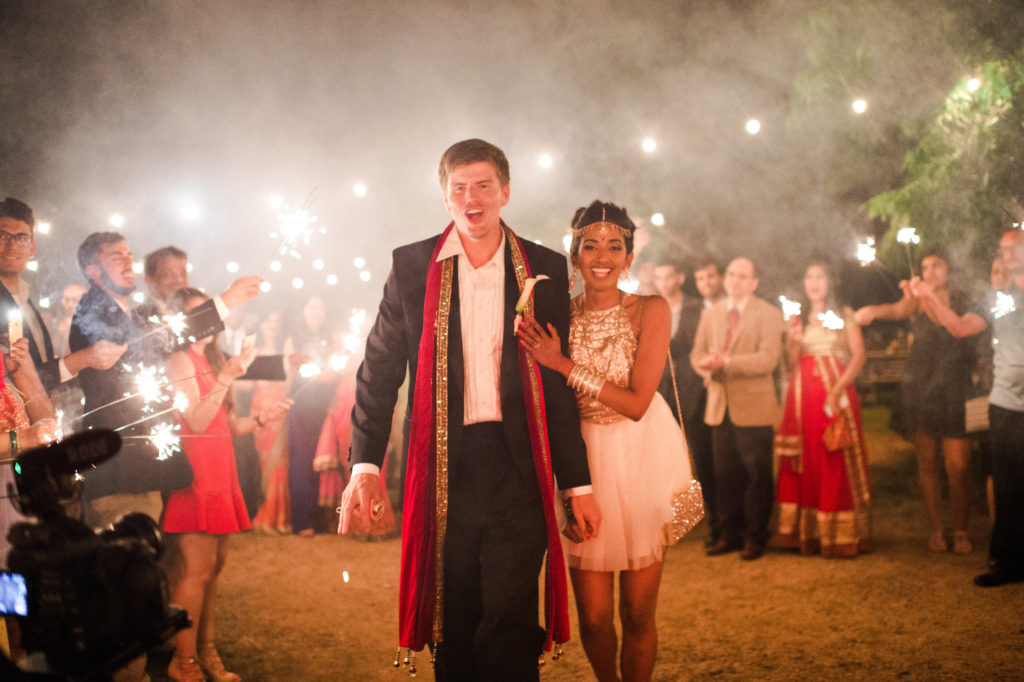 At the end of the day, as long as you and your husband say your vows and begin your partnership with a great celebration, that's what truly matters. It could be just the two of you. Or it could be 600 people. Either way, your wedding day is one you will never forget. Don't get caught up in trying to impress people, trying to accommodate people, or trying to gain the approval of people. It's you. It's him. That's it.
Next week I am super excited to share an article featuring 20 married brides and their advice for future brides!
So be on the lookout for that.
Interested in more wedding planning articles? Check out the two below.
How to Choose Your Bridesmaids and House Party and Guest List Decorum.
Cheers,