One of the perks of living in London is that there are way too many restaurants to try. When I have friends visiting, they always ask me where we should brunch. It's hard finding a place that doesn't make my wallet bleed but also looks "London-esque" and is delicious. Kensington Square Kitchen has been one of my go-to brunch destinations since living in London. Besides the fact that it sounds incredibly regal, its hole-in-the-wall aesthetic coupled with a fresh and flavorful brunch make it a favorite.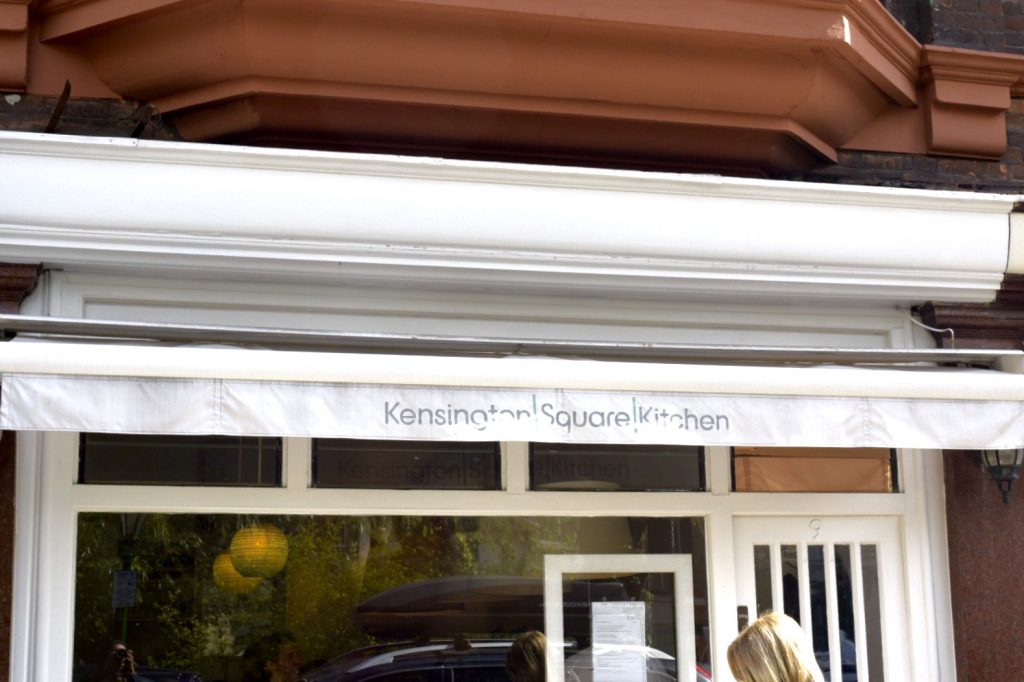 D E C O R
Picture a square, with each side of the square filled with perfect rows of English homes. Kensington Square Kitchen is located on one edge of the Square. There's a beautiful garden in the middle and High St. Kensington tube stop just a few streets down. I usually make a reservation for Kensington Square Kitchen because there is not too much seating inside. The interiors are minimalist, with mostly white and some dashes of mint green. The overwhelming smell of fresh croissants and coffee greets you as soon as you walk in. My only complaint with the decor is the fact that you have to squeeze in between tables if you are the one sitting inside the booth. Other than getting incredibly friendly with your neighbors, it's not that big of a deal. The downstairs is a gem. It looks like you need a bigger party to be seated down there, but I could see that space being rented out just for that.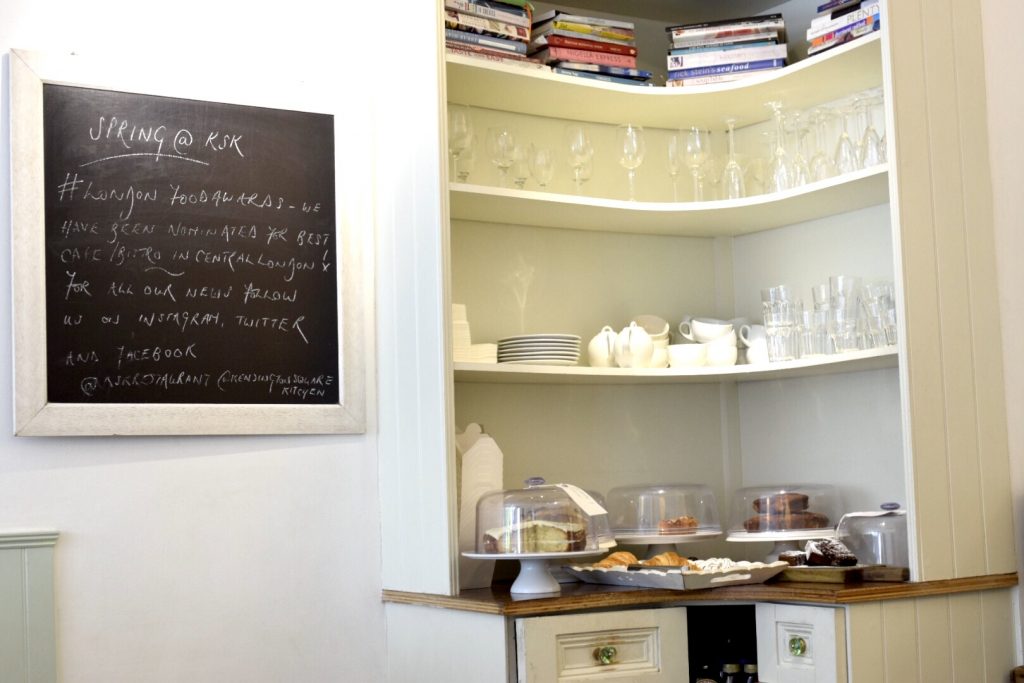 F O O D
The menu ranges from a light muesli granola to an intense and filling English breakfast, so you can spend 5 pounds or 15 pounds. Adding onto your meal ends up being 3 pounds apiece, which is slightly steep; I would rather have a coffee for that. The first time I went here I had the eggs and avocado toast. You can't really go wrong with a basic egg and toast combination, but it wasn't anything spectacular. The second time I went, I tried the pancakes, and that is definitely what I will be getting if I go a third time. The pancakes were small in shape but very fluffy to taste. They were covered in Greek yogurt and fresh fruit. I felt a little bit self-conscious because I could not stop eating my pancakes when I was with my friend, but all I know is that neither of us left any food on our plates. Our lattes were delicious, and you can serve yourself water. Is it just me, or has anyone else noticed that Americans drink so much water? I'm always refilling my cup (#hydration sensation).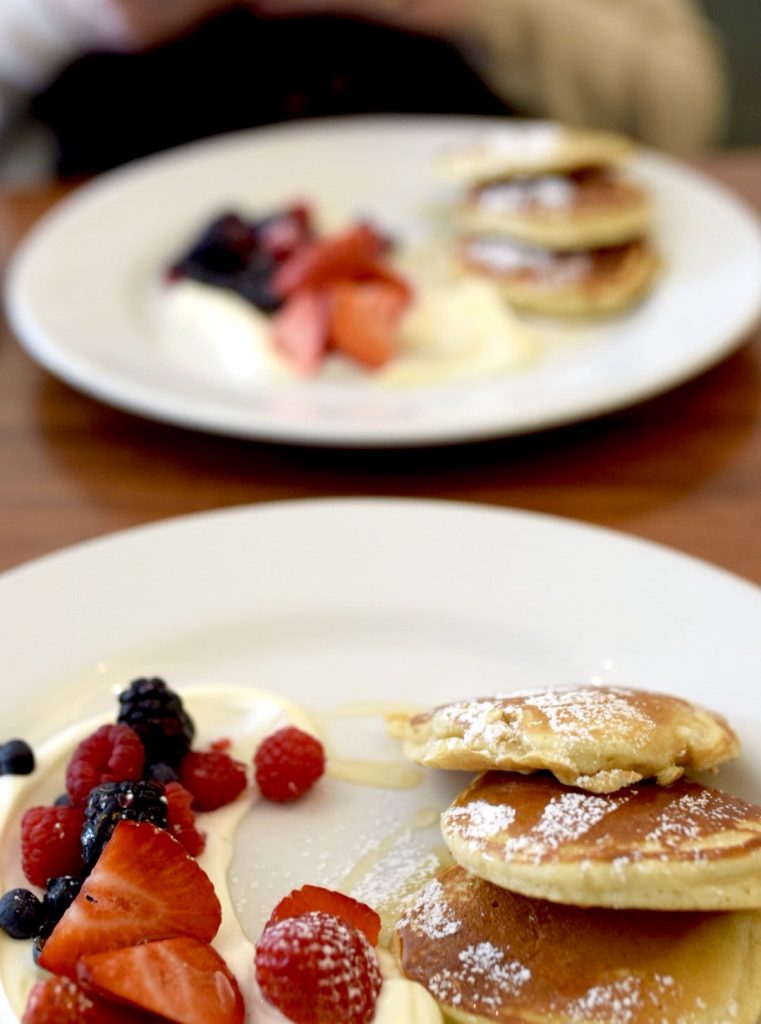 P R I C E   &   S E R V I C E
One thing about going to brunch with me is that more likely than not, we will end up spending hours in conversation. Brunch places without patience do not like me. Thankfully this restaurant was not one of those. The staff gave us our space and would check in on us every now and then. They never rushed us for our table, and that is something I really appreciate. Price wise, these definitely are Kensington prices. Sometimes the ease of finding a reliable brunch place trumps looking for a deal. I think if you go for the more complicated dishes like the pancakes with English breakfast, you won't be disappointed.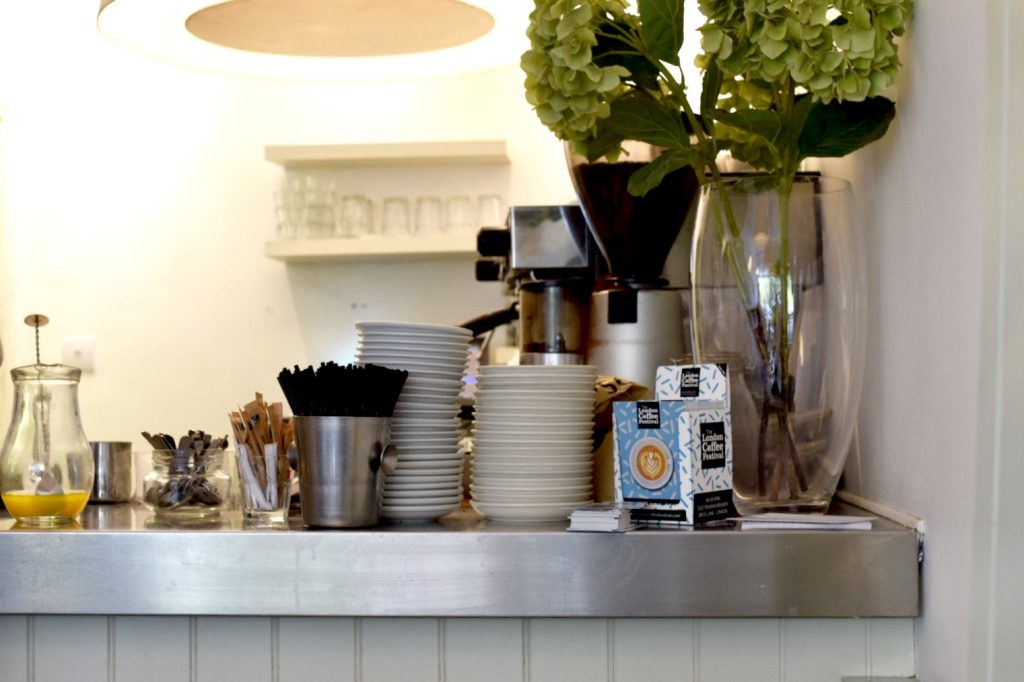 So tell me, what are your favorite brunch spots?
Cheers,