In case you didn't see our Instagram gender reveal post, we are having a girl!!!!!! Can I tell you how AMAZING it feels not to call our baby "it" or "they" anymore?! Now we get to say she and her and every time I do I still can't really believe we are having a baby girl. Looks like the boys will be outnumbered this September!
Gender Reveal Ideas: Smoke Bombs, Confetti Poppers, and Colorful Powder
Below you can find my gender reveal ideas graphic! It's filled with the pros and cons of each way that we revealed the gender to people in our lives. Feel free to pin, share, email, and save the pros and cons of smoke bombs, confetti poppers, and colorful powder!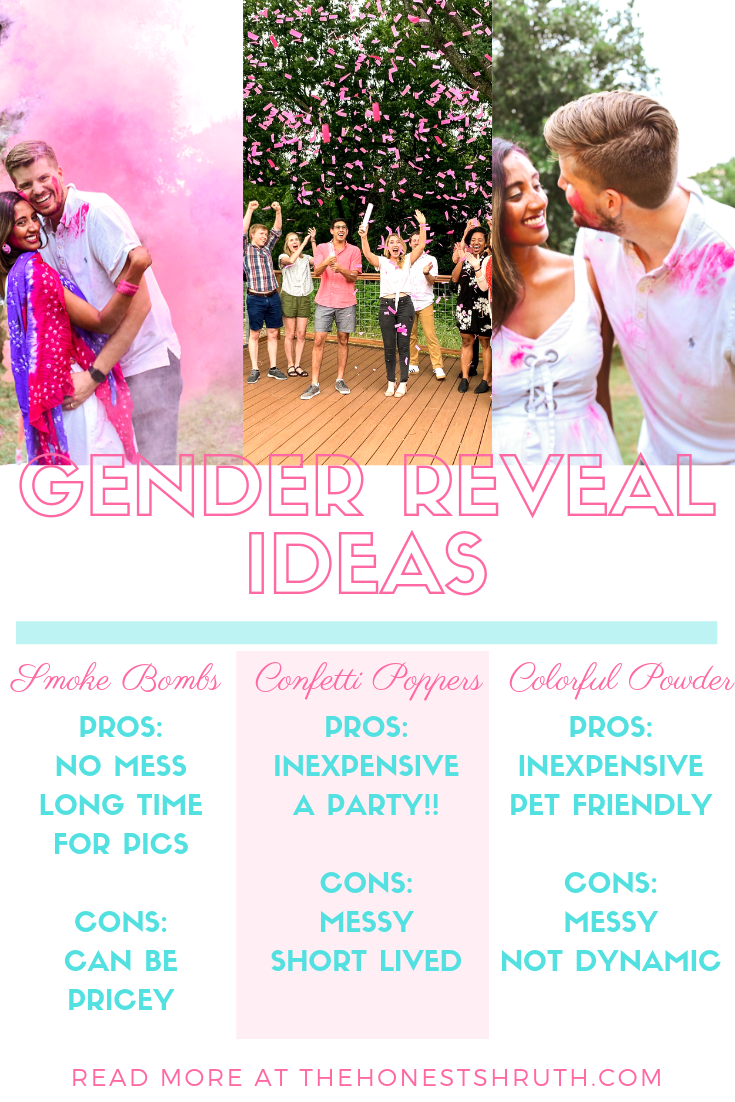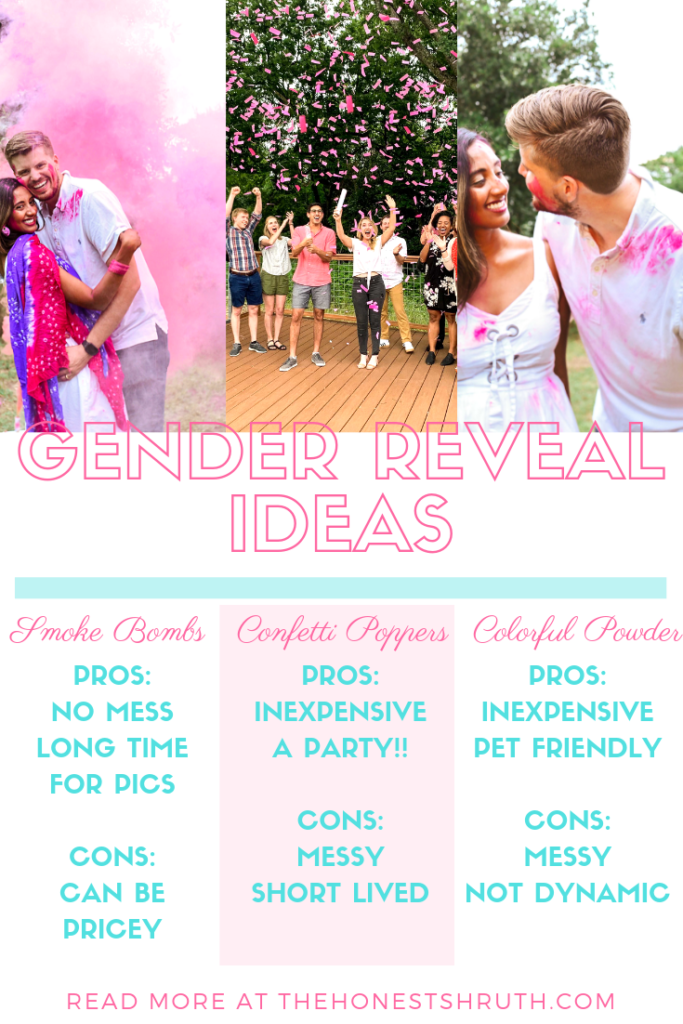 Morning of the Gender Reveal Appointment
I remember counting down the days until that appointment. I was itching to know the gender and the night before our appointment, I went to sleep like a kid on Christmas Eve. Our appointment was at 7:30 am, (yup your girl scheduled the first one of the day ha!) and I woke up my husband at 6 basically screeching "WE FIND OUT TODAAY." He was excited in his own calm and dignified way, but I knew the smile in his eyes reflected my enthusiasm.
On our way to the doctors, we both made our predictions. He thought it was a girl, I thought it was a boy. He wanted a boy first, and I wanted a girl first. Funny how that evened out.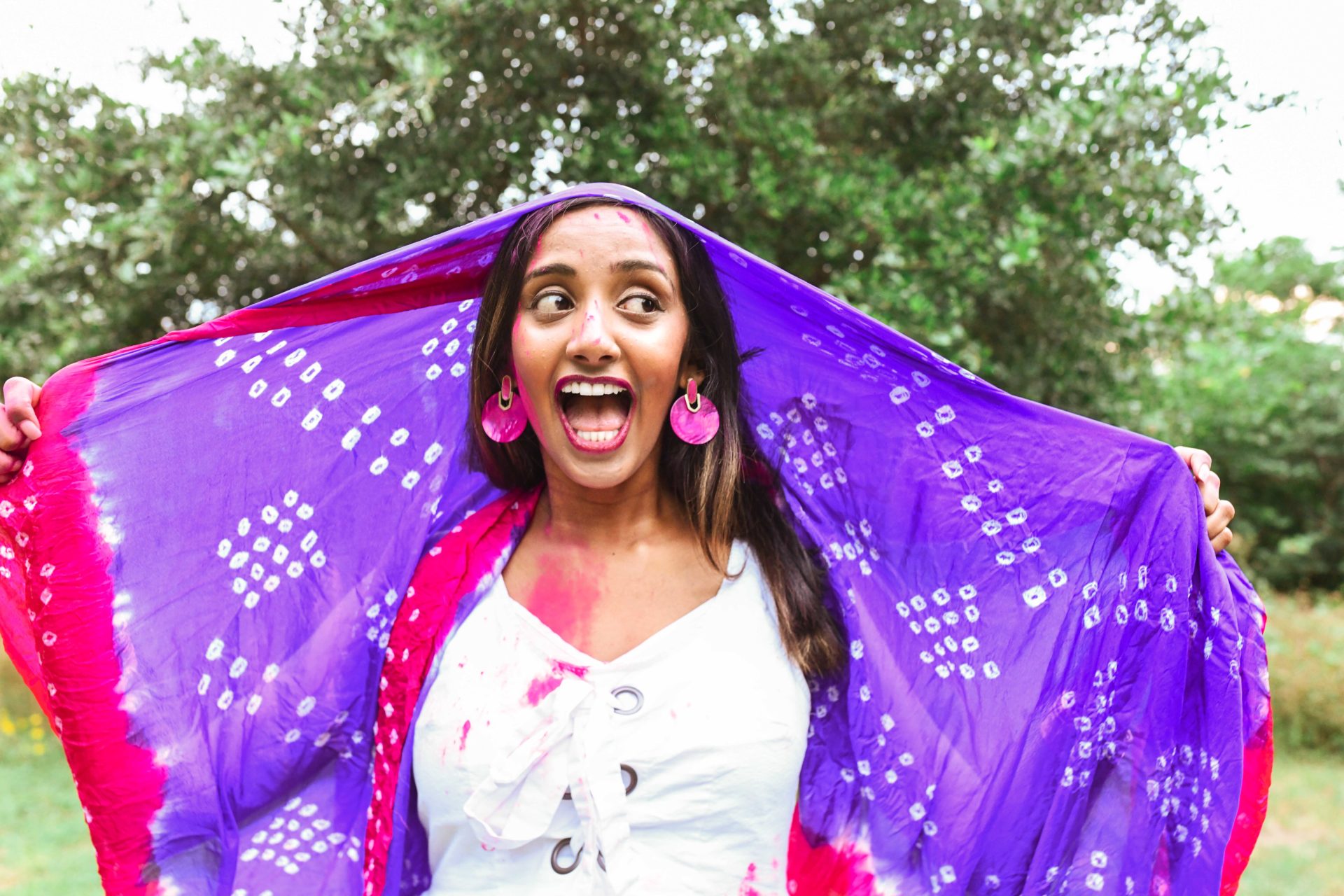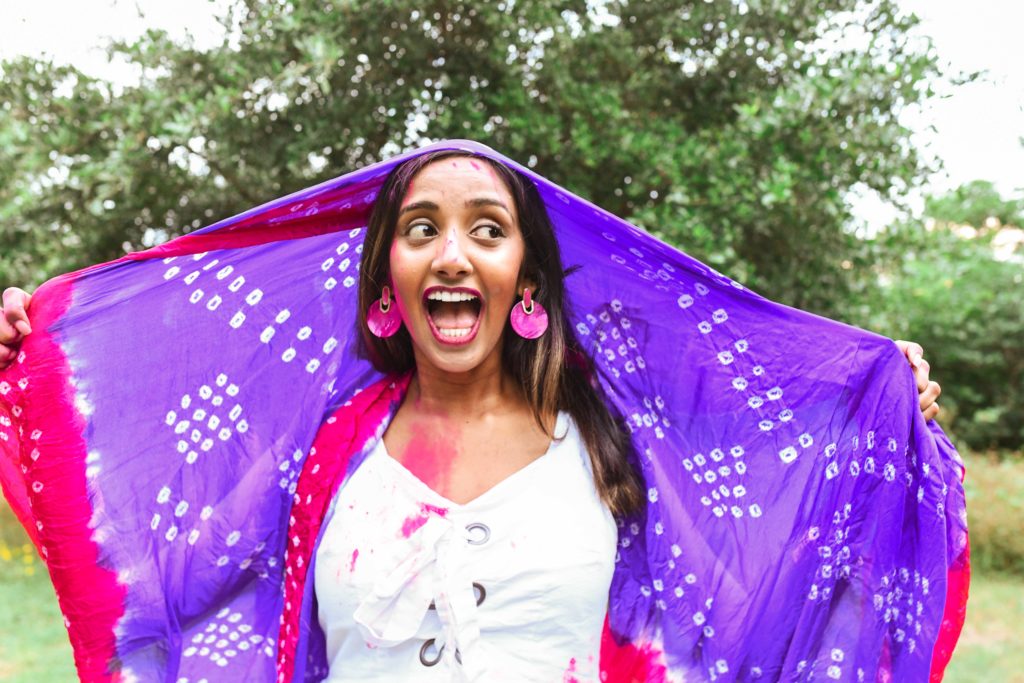 The Gender Reveal Appointment
We made it into our appointment, and the nurse applied the warm ultrasound jelly to my belly. After a minute or two, she smiled and asked us if we wanted to know the gender. It was all I could do from screaming, "YES WOMAN," and vigorously nodded my head. She looked at the screen and then said, "Congratulations, you're having a girl."
Cue the tears.
I couldn't believe it. My own little girl! My precious little girl! A mixture of Hank and I was coming into this world, and she was a she! Ha. Ahhhh. The rest of the scan consisted of checking to make sure all her body parts looked healthy, ten toes and fingers, etc. My doctor said everything looked great, and so after taking a quick thyroid blood test, we headed to breakfast.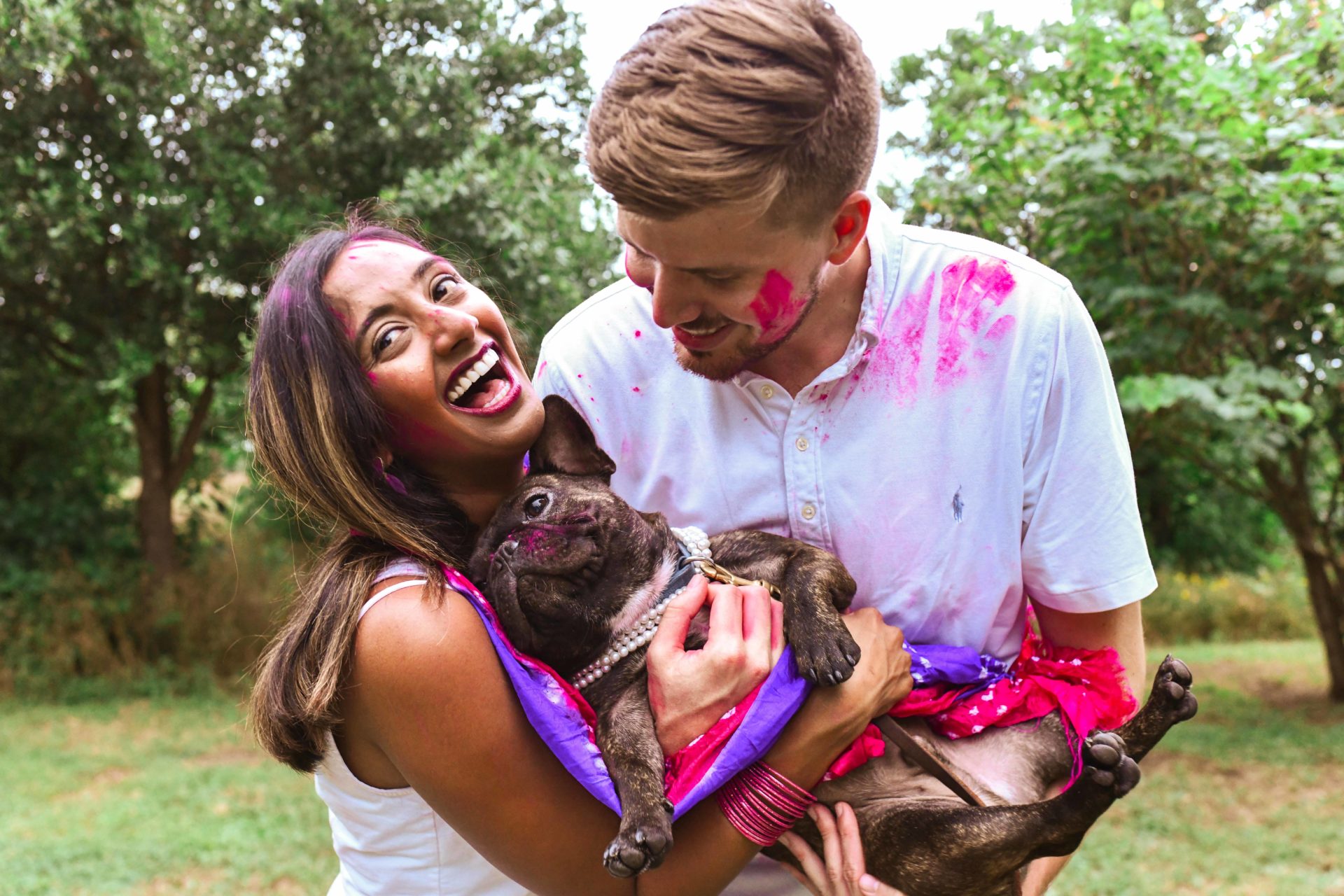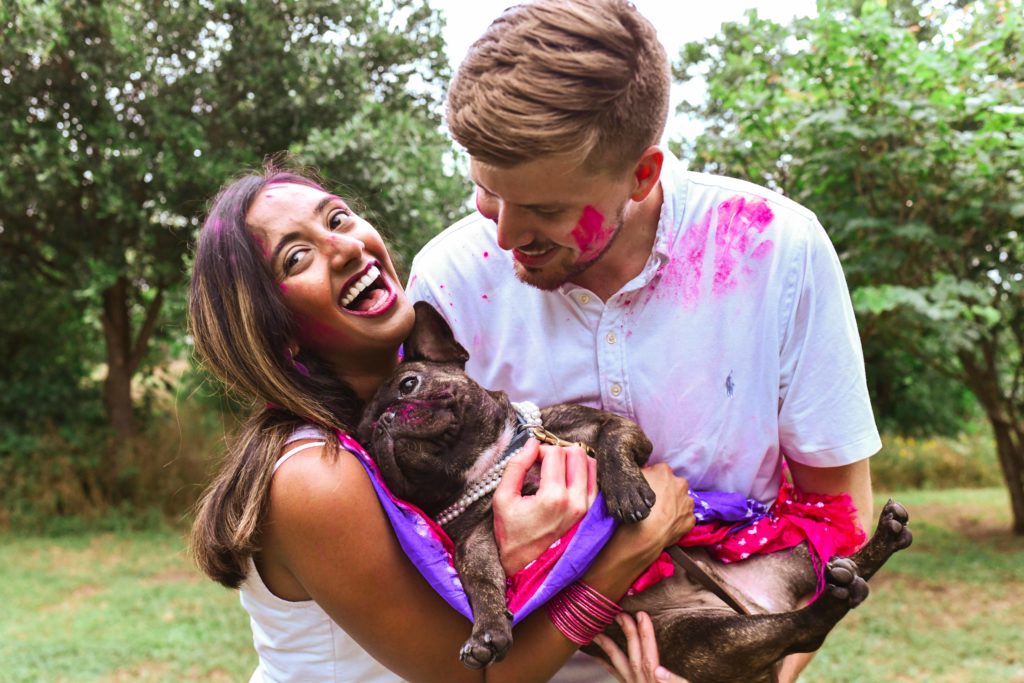 Why We Chose to Find Out the Gender in Private
So why did we find out gender just the two of us? Easy. We wanted space to have our natural reactions and feelings. If I found out any important news, let alone the gender of my future child in front of others, I'd change the way I reacted. Whether consciously or subconsciously, I'd be more reserved and appropriate. We wanted to keep that perfect pearl of a moment just between the two of us, the two parents to this future kiddo! We had a delicious fresh breakfast at Central Market (my favorite! Shhh don't tell too many people about their gem of a breakfast), and we dreamed about what…SHE…would be like.
The scans revealed a few of her facial features, and we questioned who's nose and mouth she had. We discussed whether she'd sign up for violin or piano. We debated whether she'd play tennis like her mom or golf like her dad. Yes, we even stressed the importance of math tutoring. We laughed at how ridiculous we sounded but honestly, we just let our dreams run free. We wouldn't have been able to have such fresh and passionate conversations if we found out in front of others. Even if they are our closest friends, they aren't the ones carrying the child or parenting the child. This is our baby! Our little girl. Our newest family member.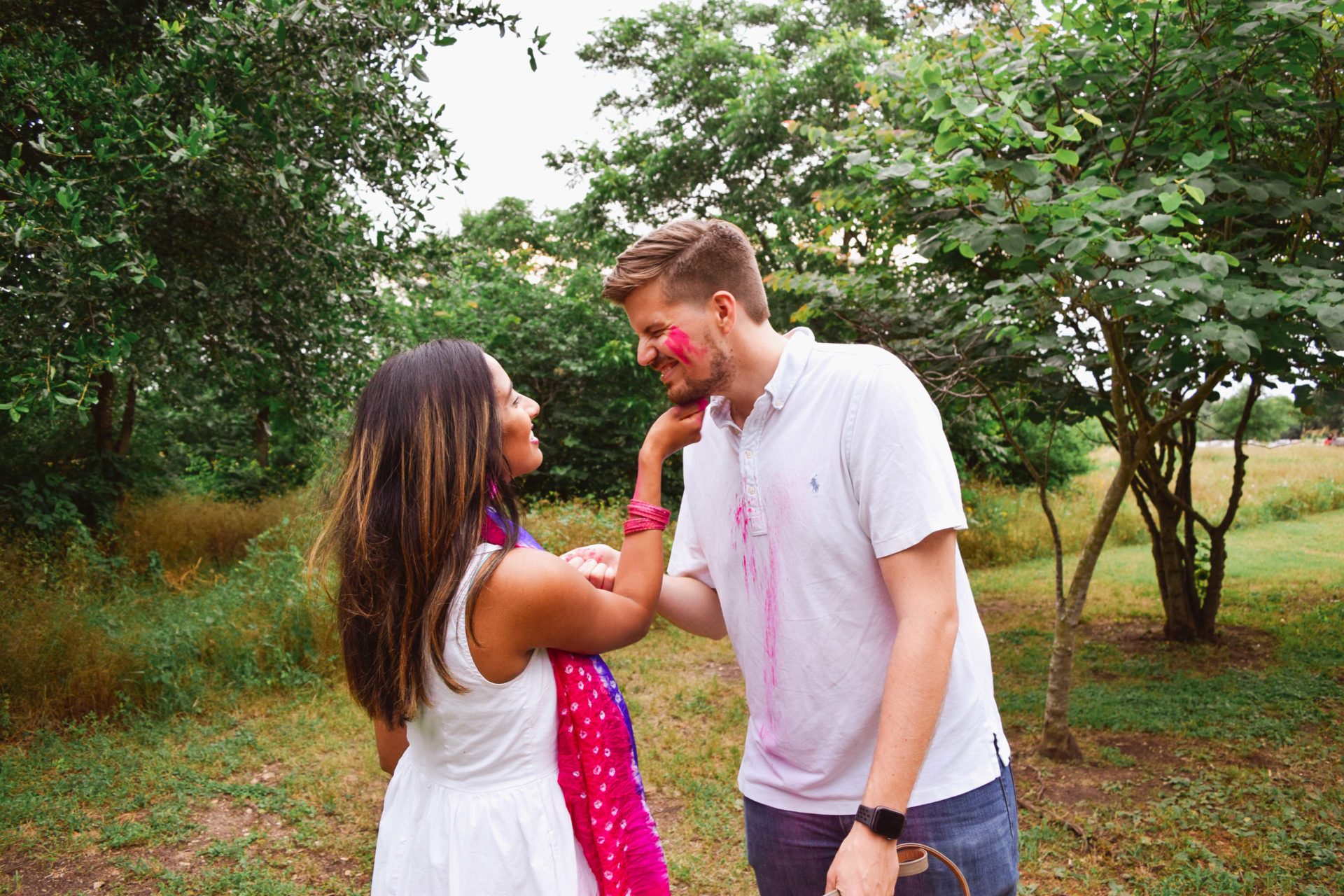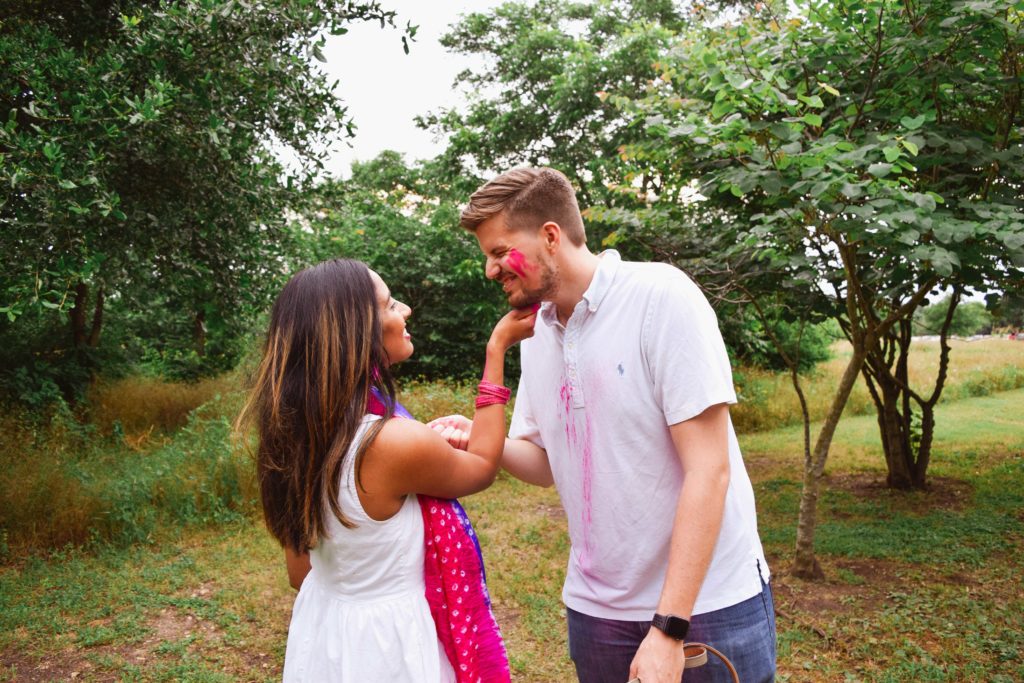 How We Told Our Friends and Family
His side: We shared our news with his family in person on Mother's Day when we saw them at lunch. Everyone thought it was a girl, and they were correct!
My side: We Facetimed my parents and told them! They also thought it was a girl 😊
Our best friends: We celebrated my birthday and hosted a gender reveal party for our friends on the same day. We bought two poppers from Hobby Lobby (super cheap and lots of great confetti!) and asked our friends to guess the numbers we were each thinking of between 1-100. The guy closest to Hank's number and the gal closest to my number were chosen to pop the poppers! We already knew the gender, but it was so special for us to share that news with our friends and see their reactions. We got to enjoy their responses because we weren't hearing the results for the first time. And wow did we love their reactions!!! Pure joy!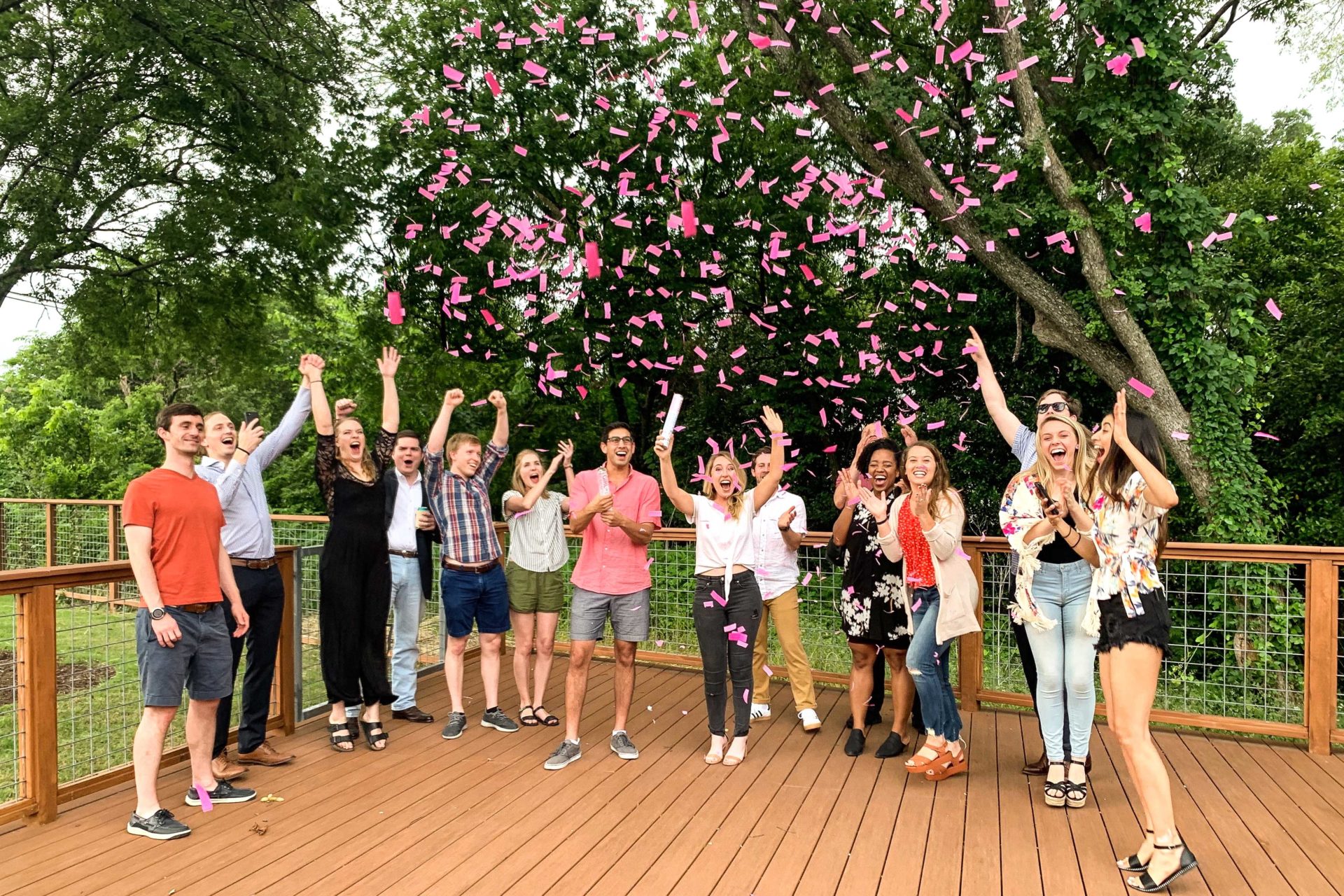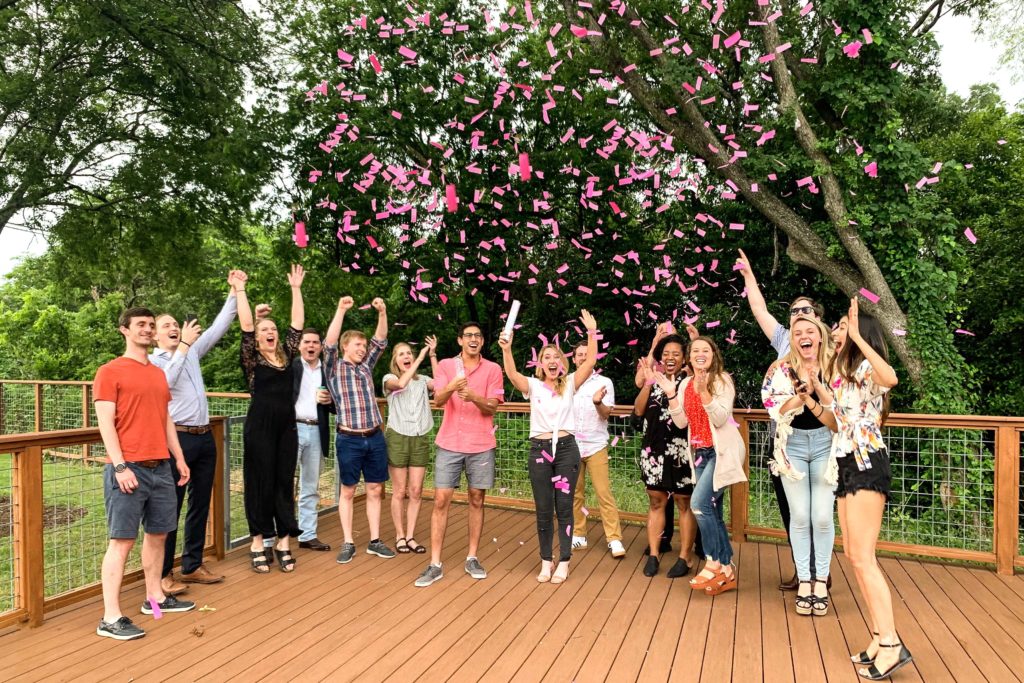 My aunties and uncles: Even though I was born in India, I grew up here in the U.S.A. with several aunties and uncles because that's what we call each other's moms and dads in our community. They are my family away from family so I couldn't wait to share the news with them! We bought three pink smoke bombs, had everyone gather outside in the backyard, and then lit the smoke bombs! It was so fun seeing their reactions because they've known me since I was a little girl, and now they were going to know my daughter! Did I mention they all cooked and brought one of my favorite dishes so dinner was this incredible potluck of the BEST Indian food?! I was one happy, preggo lady.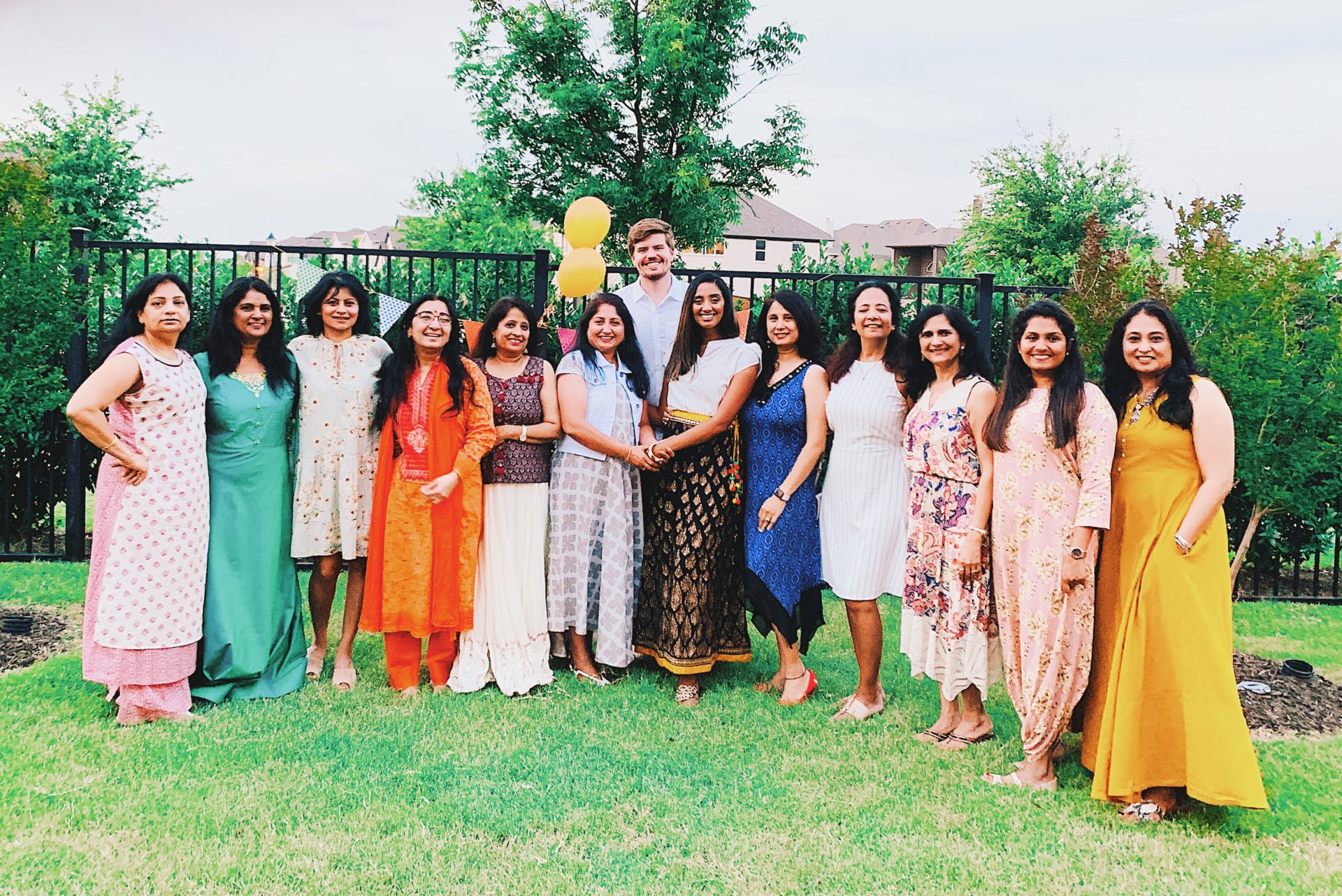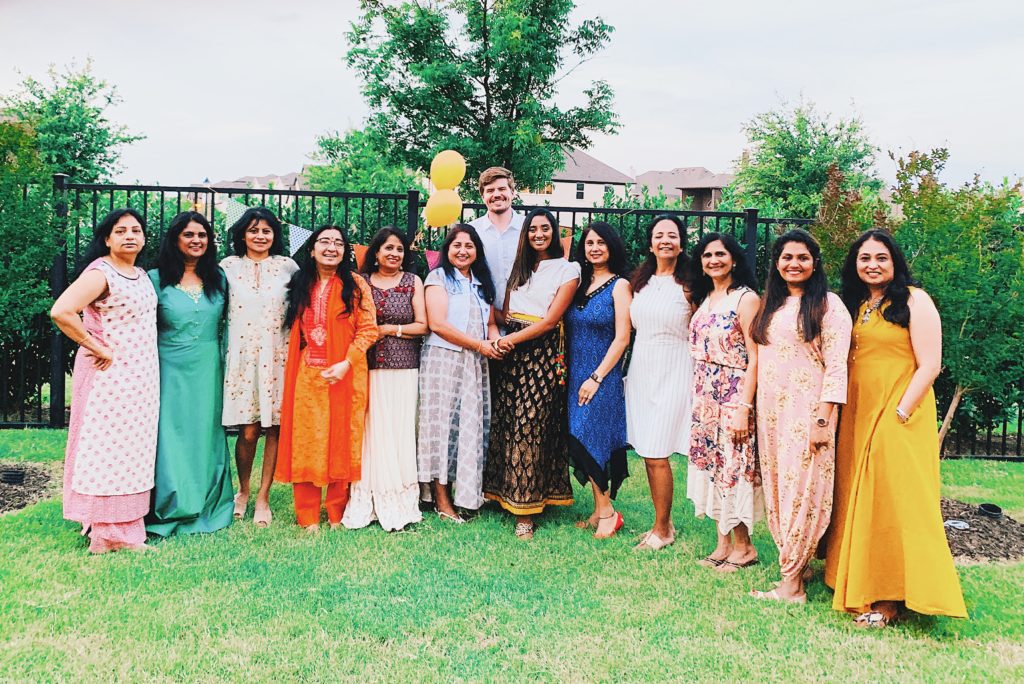 My Honest Thoughts on Gender Reveal Parties and Moments…
In my honest opinion, finding out the gender of your baby is nearly as exciting as finding out you are pregnant. Like really, really close. It is shocking and unbelievable and completely shifts the way you think about the life that's growing inside of you. If you are like me and like to keep things more private and really savor gems before sharing them with people, I'd recommend finding out just with your significant other first. It's that much more fun when you get to share the news with all those near and dear to you and actually take in their reactions! Sharing joy multiplies joy. 😊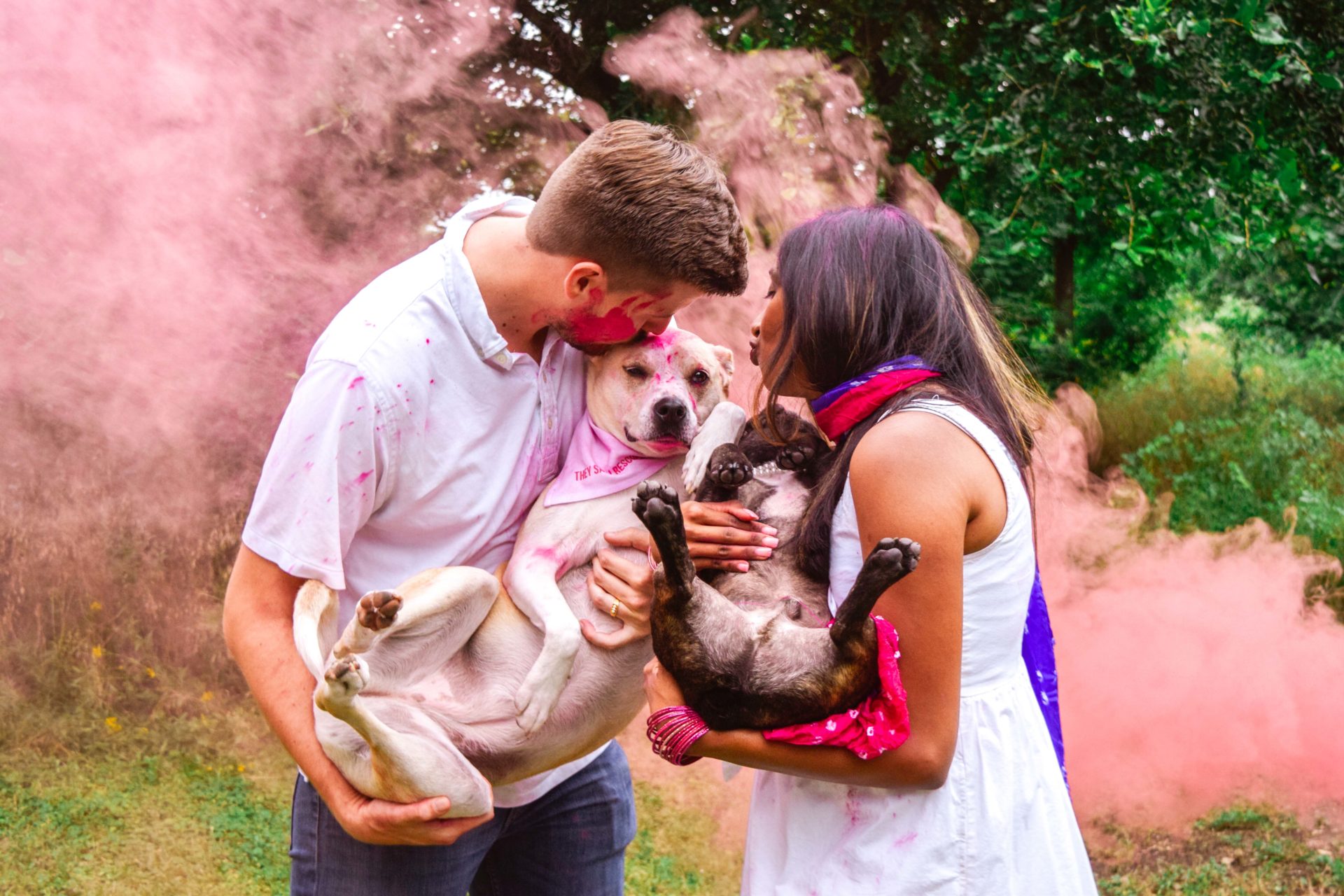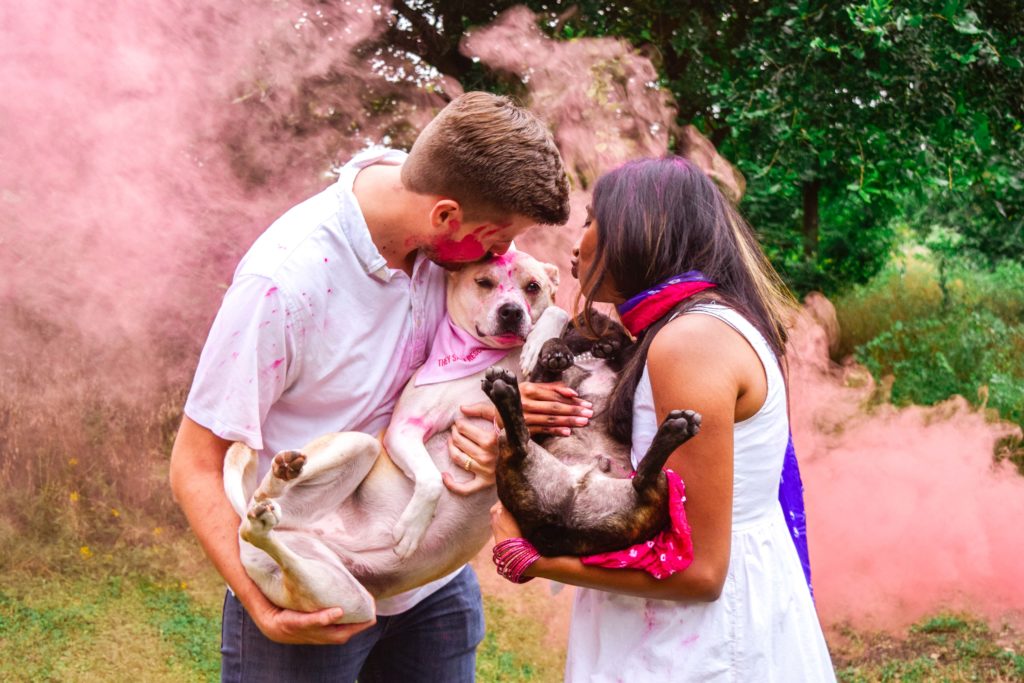 Cheers,