Last week my husband and I adventured to one of the longest-standing Mexican restaurants in London. Shout out to Placed (super cool app) for inviting us there! You'll read more about Placed below. Located in Notting Hill, Taqueria weathered the test of time by serving the London public for twelve years now! As a Texan, I am a *bit* snobby when it comes to my Mexican food. I'm not talking about Tex-Mex but REAL Mexican food. I know that it helps to not bring my Texan pride into every comida situation. But I still have sky-high expectations. Were they met? Just keep reading.
ABOUT   TAQUERIA
Taquería started life as a Cool Chile Co stall on Portobello Road (infamous for all the cute shops and restaurants), where they served tacos and aguas frescas to the "Mexican-starved crowd of Notting Hill." In 2005, they opened Taquería in Westbourne Grove.  You can take an Uber there, or you can take the table to Nottinghill gate and enjoy a short ten-minute walk. Taqueria's tacos are served with traditional and modern fillings on their own soft corn tortillas, using free-range eggs, chicken, pork, and organic milk. They also serve a selection of ceviches and tostadas, plus a changing specials menu. Besides the food, they also make a mean hand-shaken margarita and pour a variety of 100% blue agave tequilas, mezcales, micheladas, and wines. To find out more, check out their menu.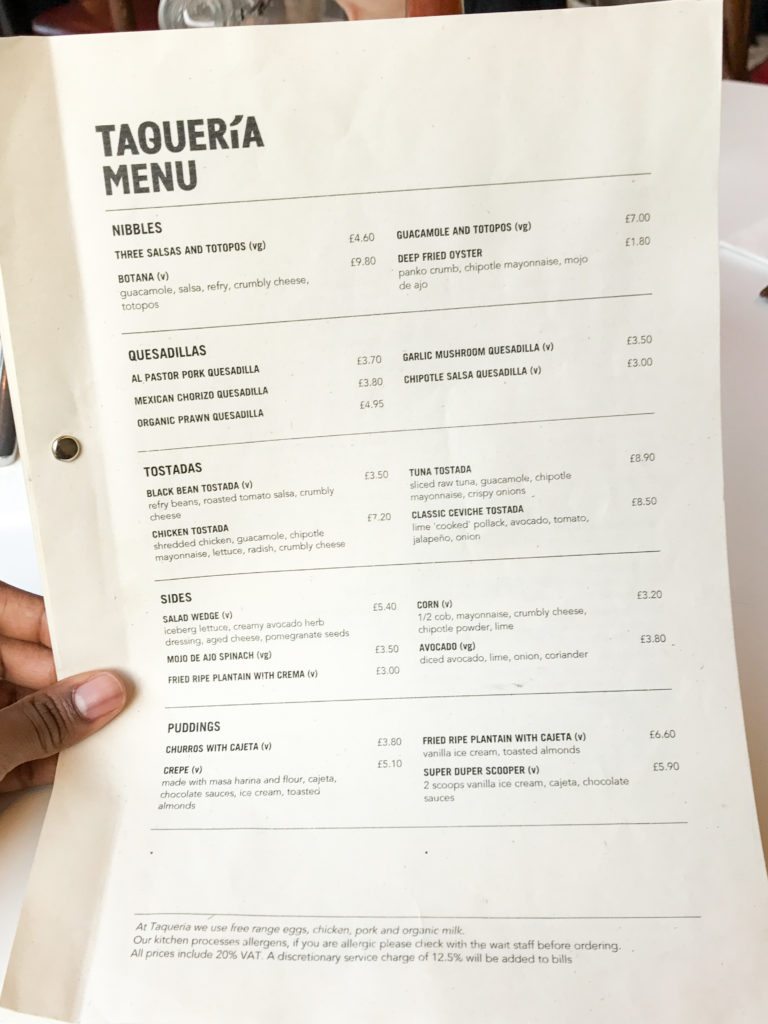 DECOR & STAFF
We walked in and were seated at a corner table with a view of the restaurant as well as the road. The restaurant was actually packed for a Tuesday night. Thankfully we had a reservation all ready to go. The decor inside feels modern with a Mexican flair. The colors weren't overwhelming, and the space feels welcoming, clean, and intimate. Our hostess, Paulina, was thoroughly helpful and ready for our order.
S T A R T E R S
We started off with guacamole and nachos, one passion fruit margarita, and one hibiscus mint margarita. The margaritas looked divine and tasted refreshing. The guacamole and nachos were mild but flavorful. After our guacamole and nachos, we ordered tostadas. These are bite-sized, so I recommend adding them to your starter order. My husband and I loved all the flavor packed into them. After our tostadas, it was TACO TIME!
M E A L
My veggie tacos were spicy, but the flavors were incredible. The fresh corn tortillas won me over. I haven't had corn tortillas like this since a friend brought some over to me from Texas a few months ago. I asked the manager about their corn tortillas, and he let me know that Taqueria actually supplies corn tortillas for many restaurants all over London. So don't just take my word for it; they are absolutely incredible. I meant to ask him if the public can buy tortillas too, but I forgot. Oops! I guess I'll just have to go visit the restaurant again (teehee).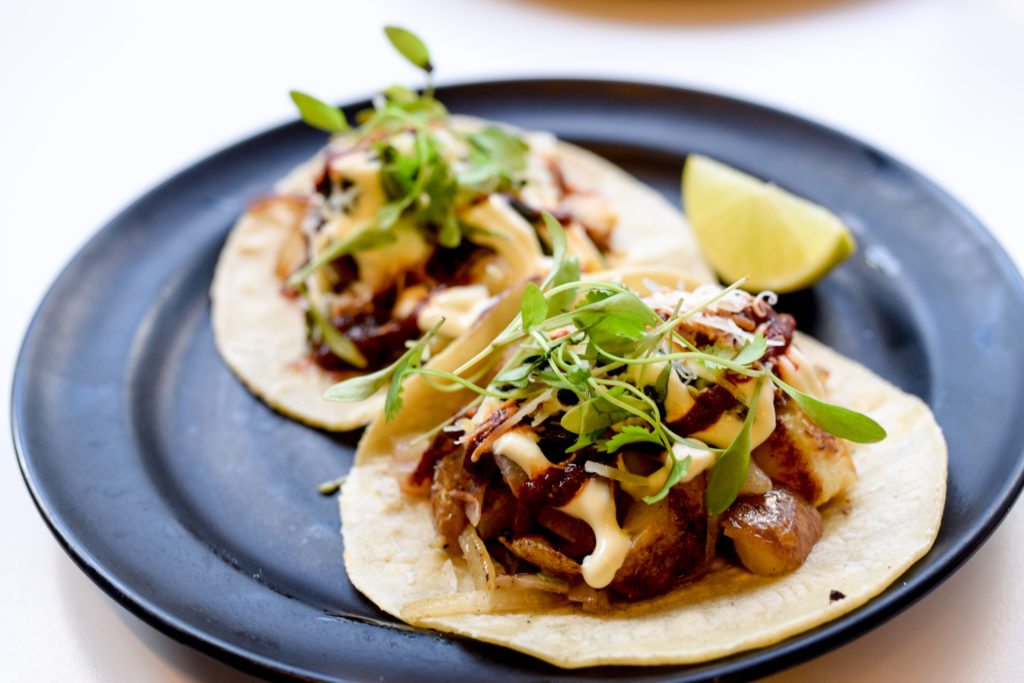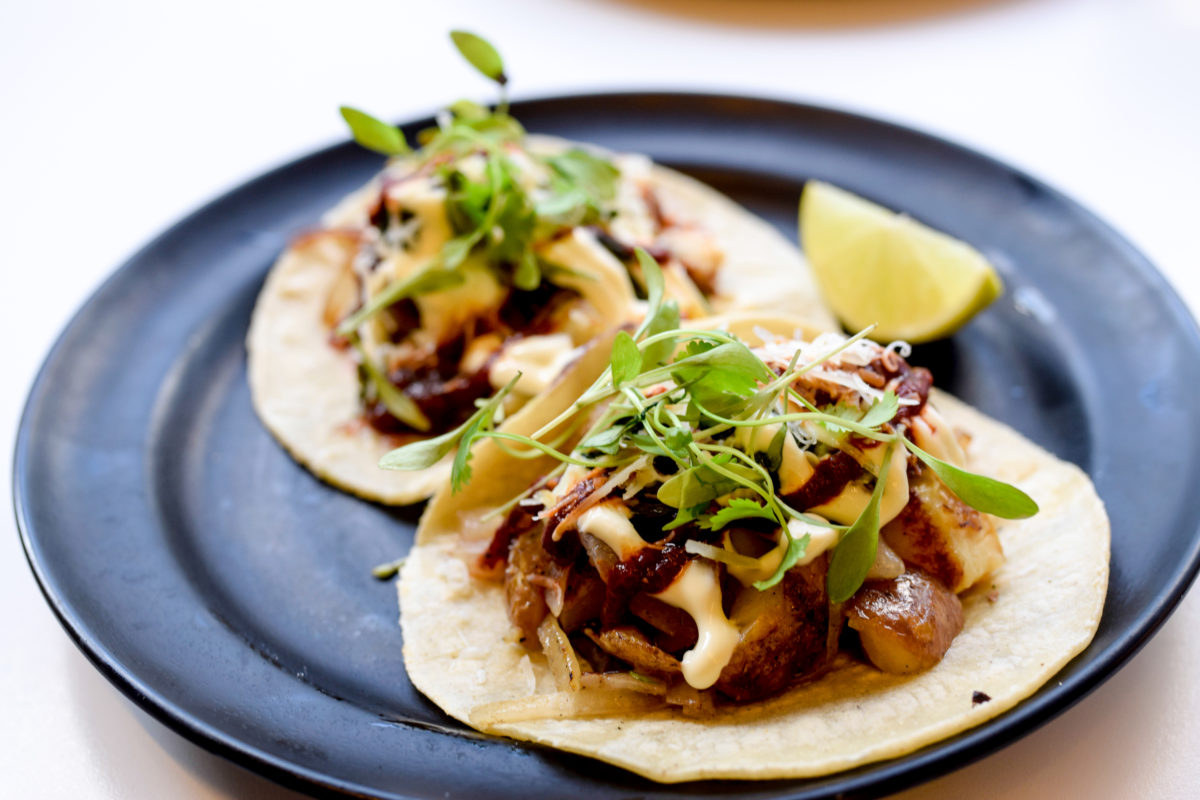 CARNIVORES CORNER (my husband):
My tacos tasted spicy and well balanced. The pork was tender and very close to what I have had in Mexico. If you want authentic Mexican pork tacos, look no further. This place has you covered!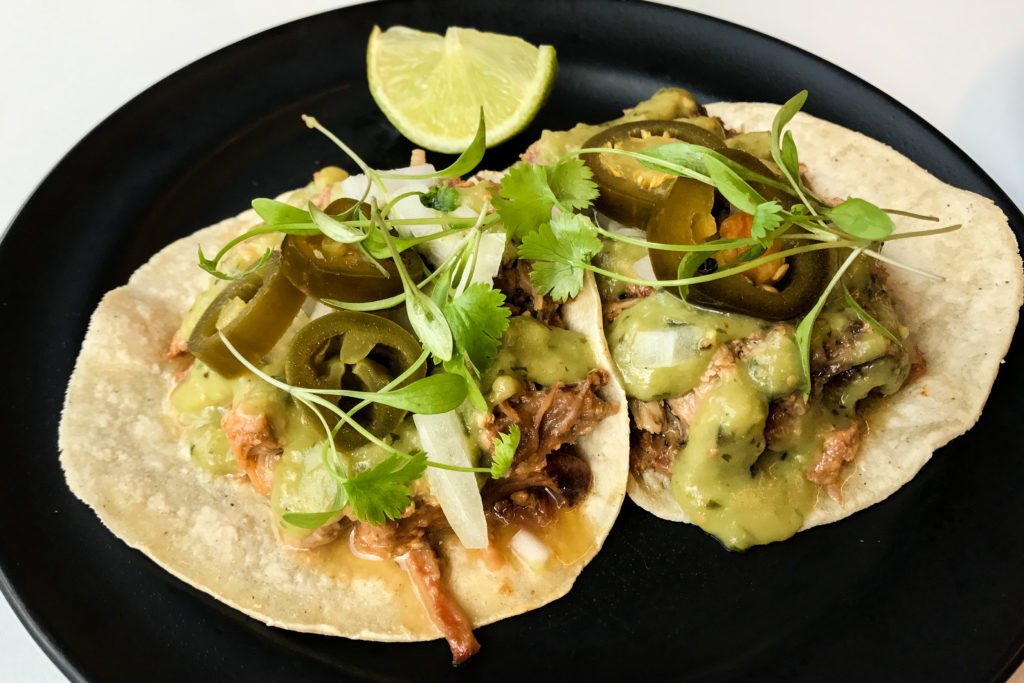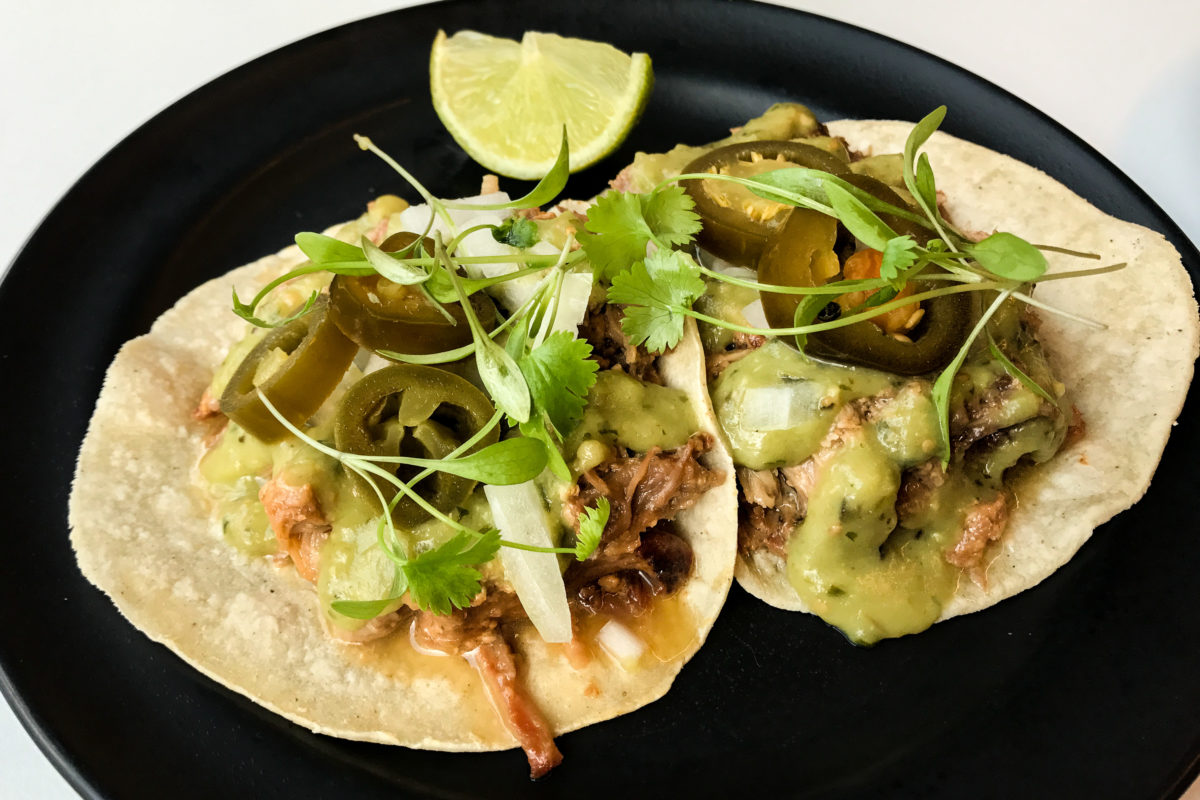 D E S S E R T
After our tacos we ordered dessert. I don't usually get margaritas and a dessert, but the menu was too tempting. The traditional fried plantain with ice cream combination was absolutely delicious. I think the plantain needed to cook just a tiny bit more, but that is just my preference.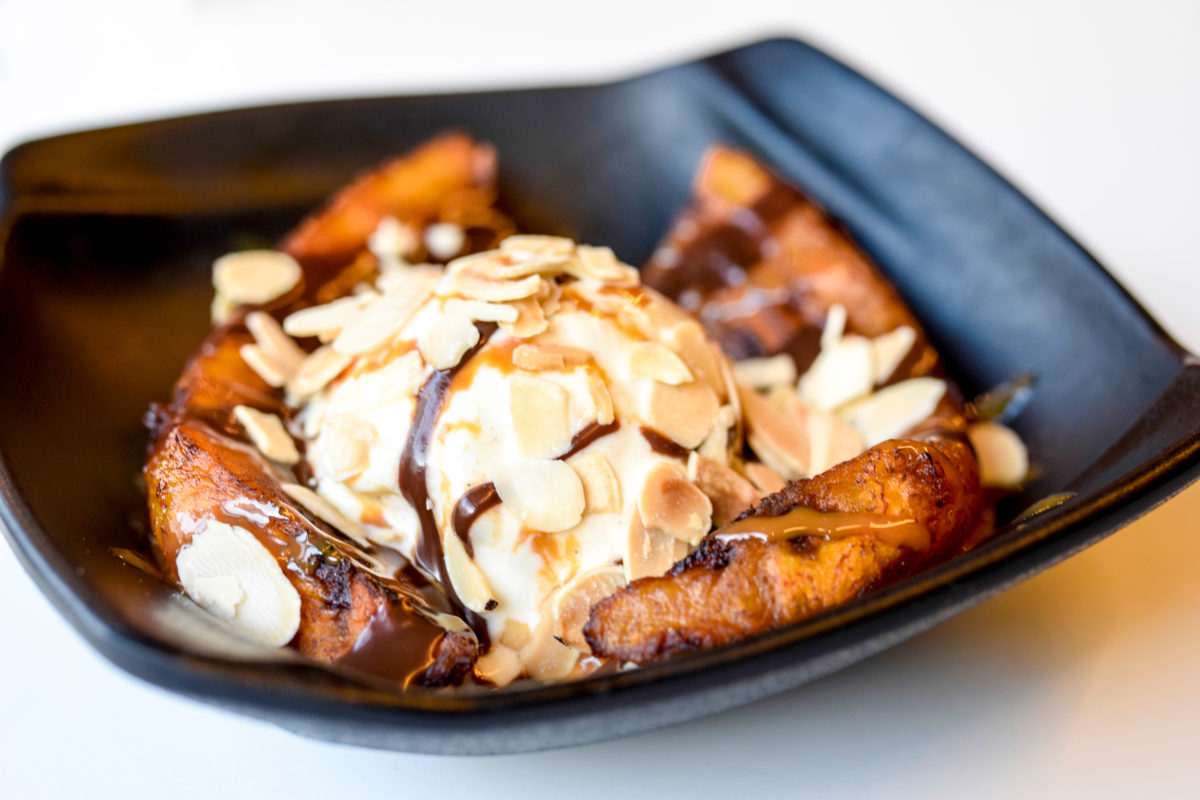 P L A C E D 
I'm so glad we were paired with Taqueria through Placed. Are you familiar with this app? They use a special matching system to place candidates into the right roles at the coolest venues in town. From my experience, they have great service, and I believe are changing the task of recruitment as we know it! Definitely check out more about them through their blog, website, or video.
I know I have written about a couple of other Mexican restaurants in London, but this is the place to go if you are craving tacos. Coming from a city that has tacos for breakfast, lunch, and dinner, I finally feel a little bit more at home in London after finding this spot. Definitely check it out when you have the chance!
Cheers,