The holidays are such a fun time for decorating! People get very creative, and I love looking at my neighbors' decorations. This year, I really wanted to make a DIY wreath for our front door because all the wreaths I loved at the stores were ridiiiiculously expensive. If a holiday wreath is going to be that expensive, I'd rather make it haha!
My husband loves the DIY projects around our home, and I guess I'm going to slowly start featuring them on my blog. I'm not a DIY blogger, but I've always been an artsy person—yes, wayyyy before Pinterest, ha!
Anyways, let's get back to the wreath. I know technically it's a branch, but it functions as a wreath, so I'm going to call it a wreath.
What You'll Need:
Three packets of jingle bells
Sturdy twine
Pair of scissors
One branch (I picked a frosted branch from Hobby Lobby)
Medium-sized clear ornaments
Small-sized copper ornaments
Dark green string
Cinnamon sticks
Packet of hanging crystals
Two clear wreath hangers
Pliers (and maybe some help—I couldn't cut the thick metal of my branch, lol)
I bought all of these products from Hobby Lobby. If you shop there during December, all of the holiday products are 50% off (YESS). Also, you can print out a coupon online for 40% off one regularly priced item that's available year round.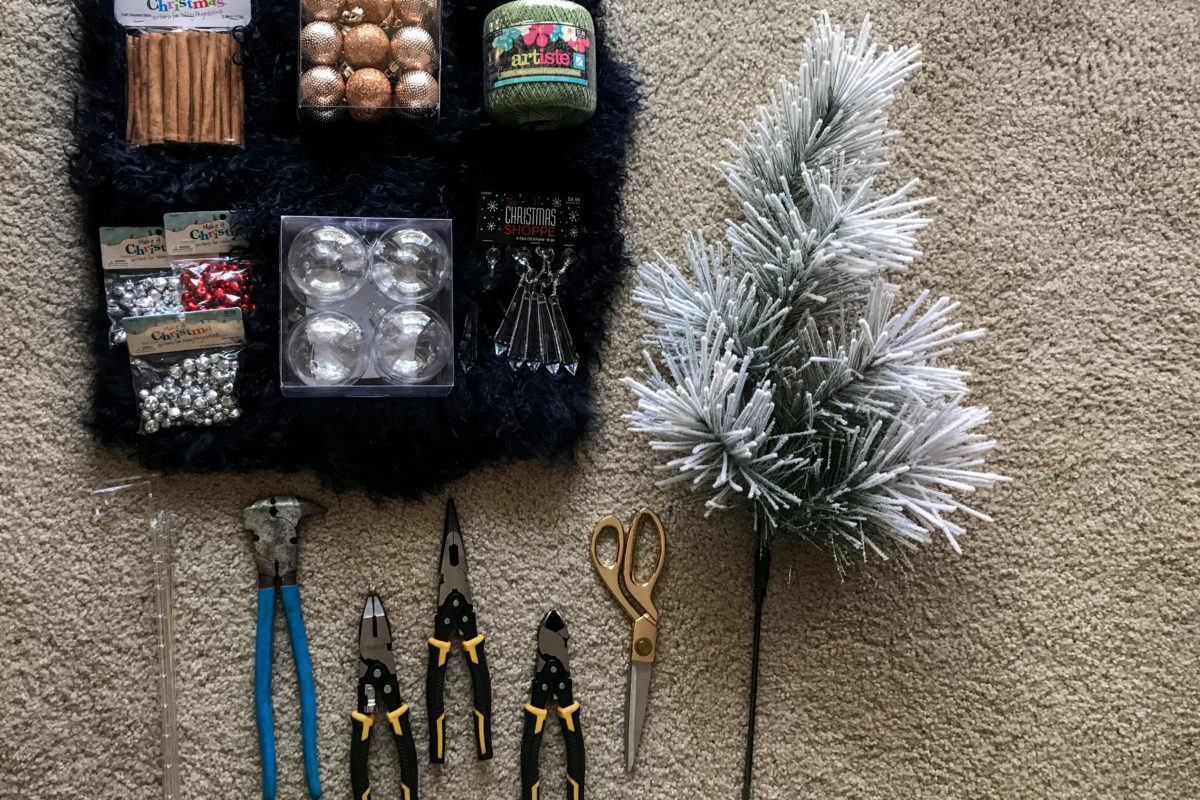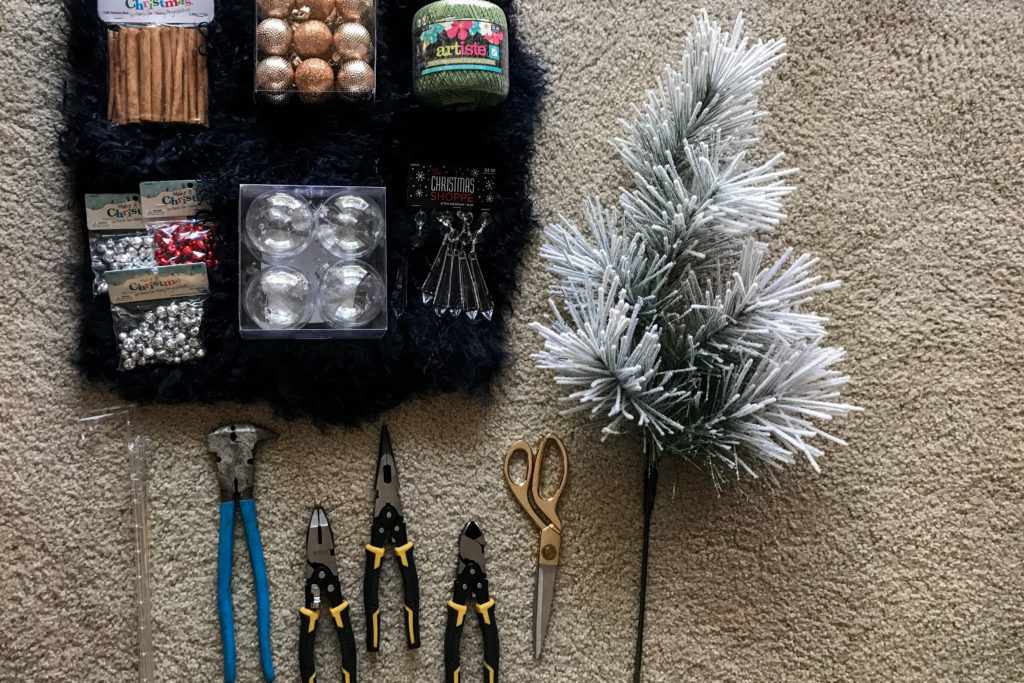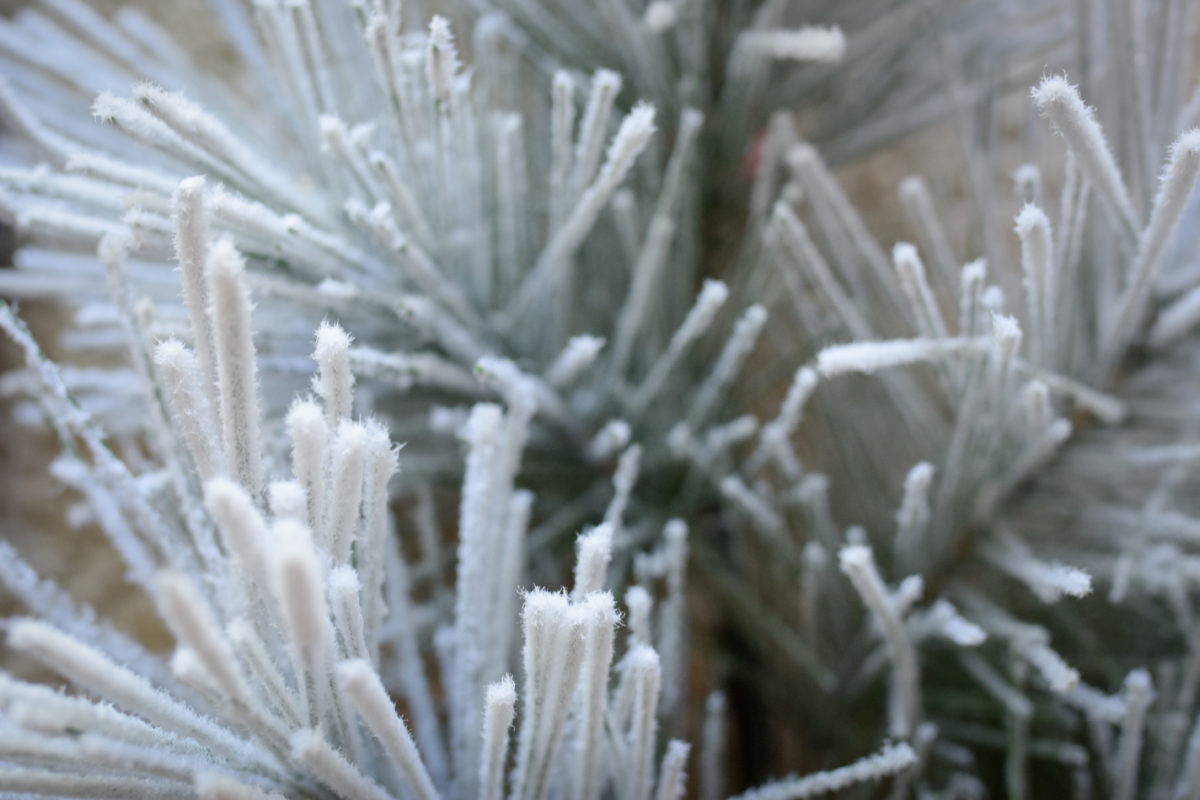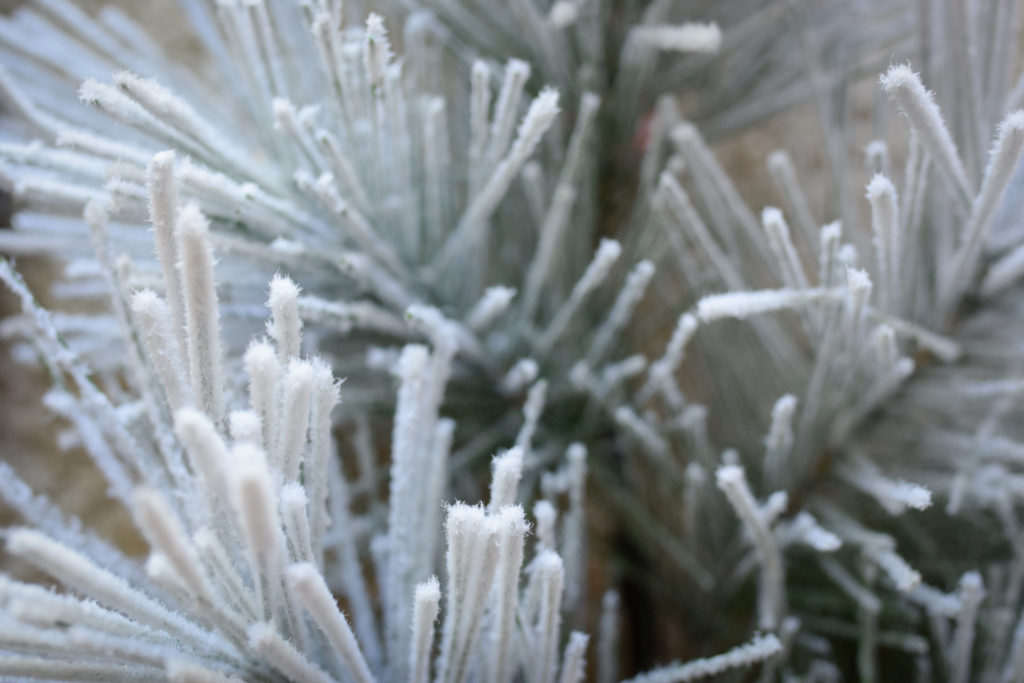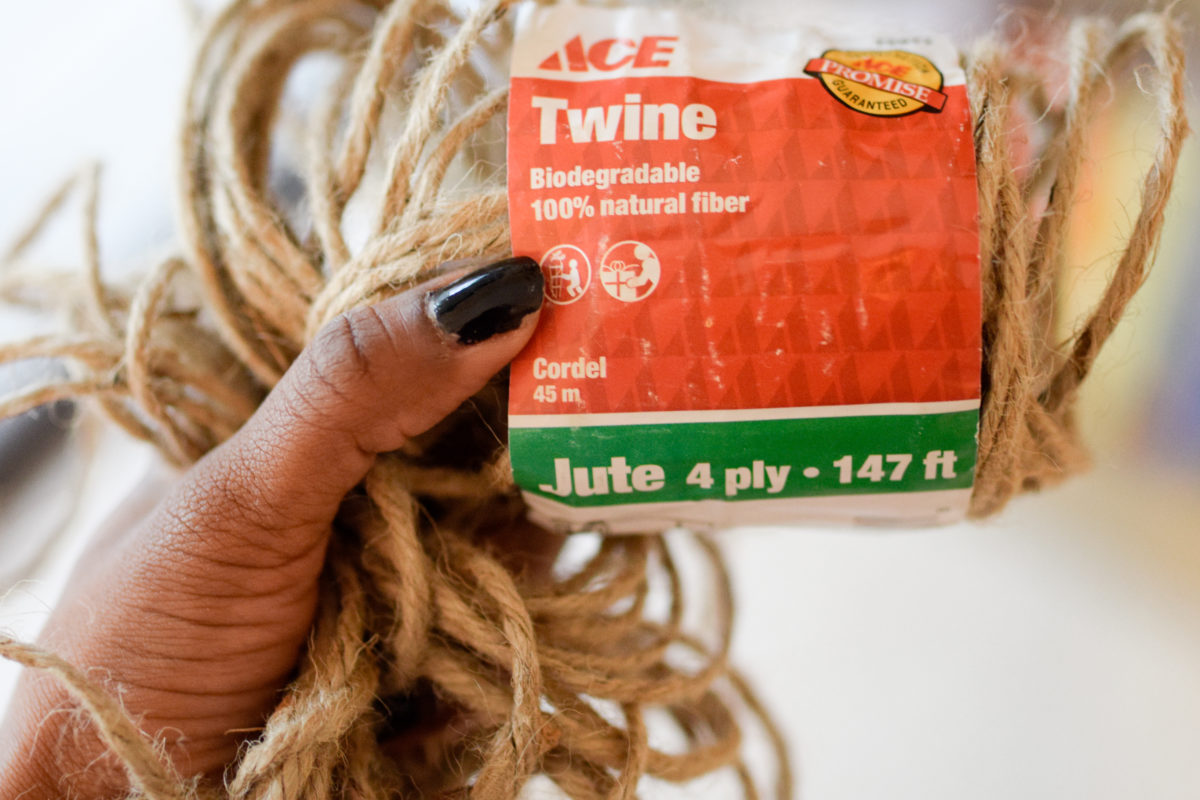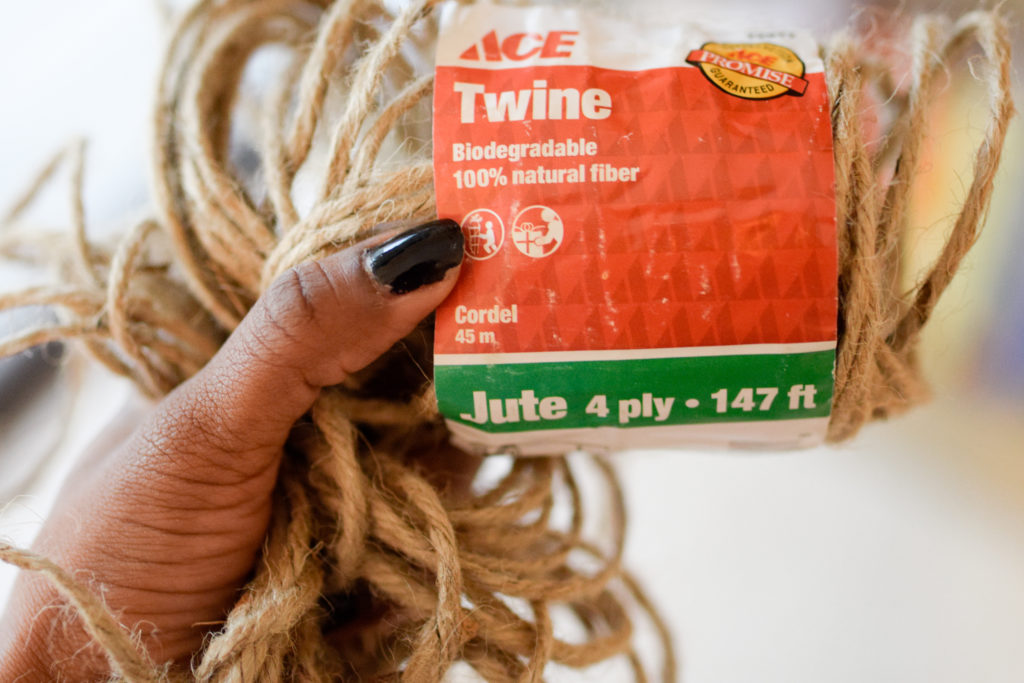 Prepare the Ornaments:
Lay everything out so you can see exactly what you are working with.
Open the two packets of silver jingle bells and split those bells four ways. Fill four of the clear ornaments with the silver bells. Set those aside.
Open the red jingle bells packet. Remove the smaller sized jingle-bells and set aside. If you don't have multiple sized in your red jingle bells, then set aside half of the bells.
Crunch up the cinnamon sticks with your hands or pliers and fill two of the clear ornaments with the cinnamon sticks. Make sure to fill it with some large pieces as well as small pieces. Top off both of the clear cinnamon ornaments with the red jingle bells that you set aside from step number three.
Cut six pieces of green string at 18″ each. Loop one crystal per string and then tie the ends of the string together. You should have six crystals on strings like necklaces.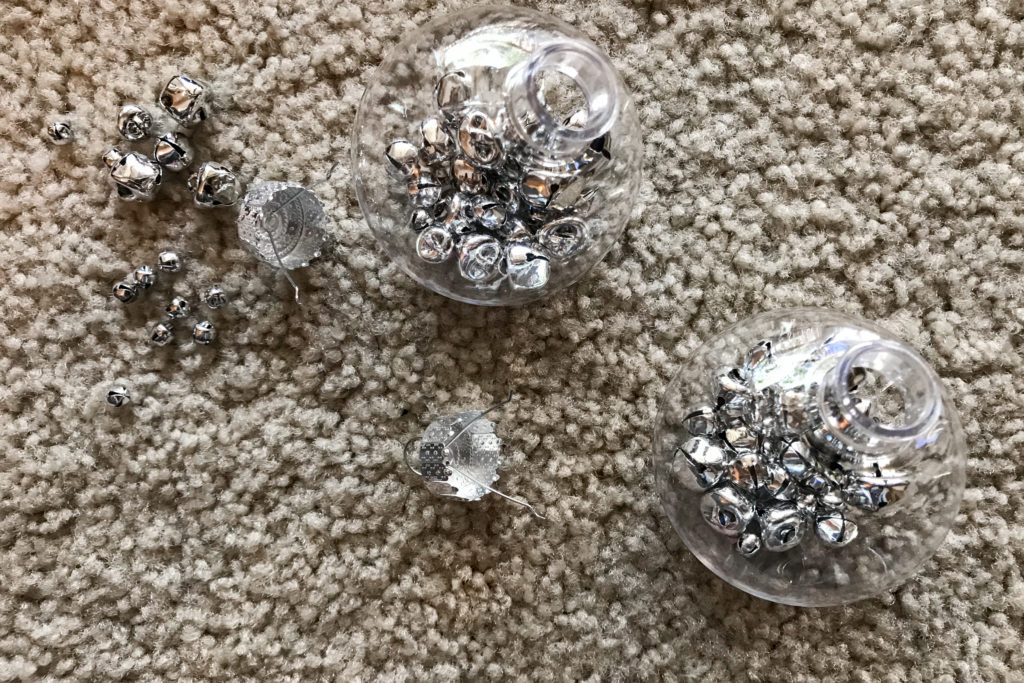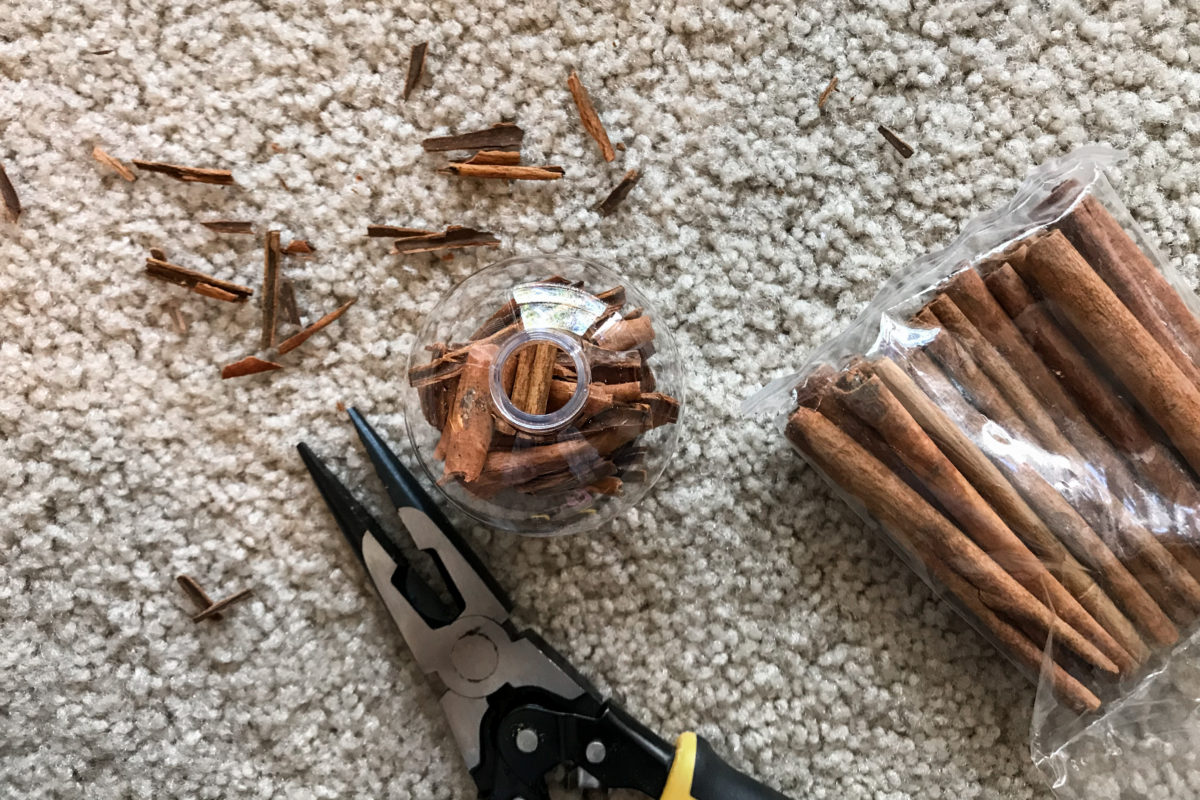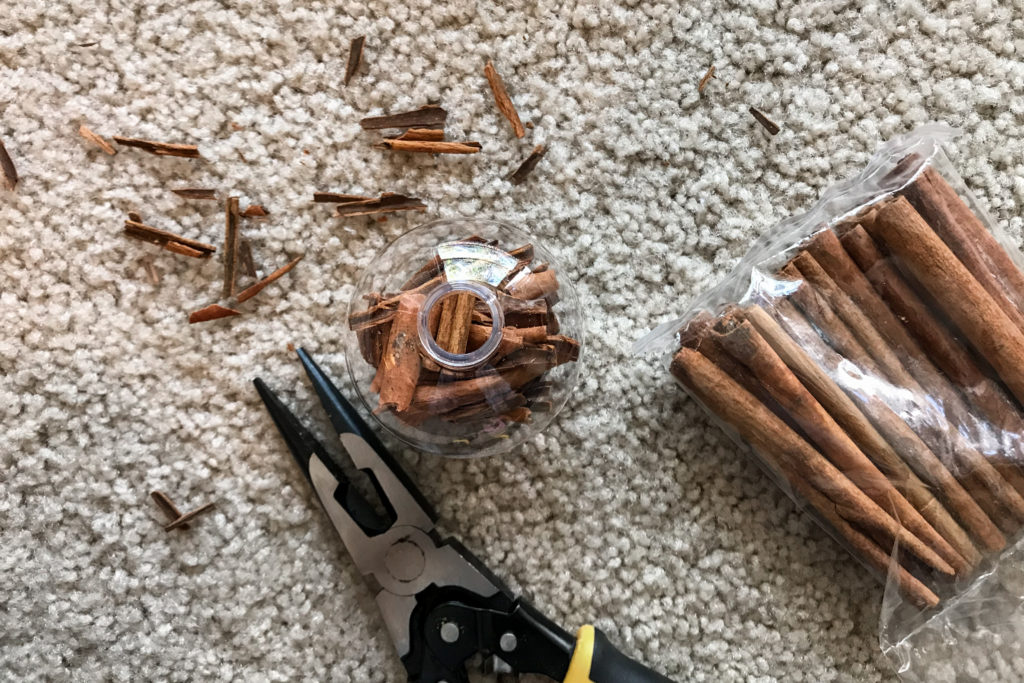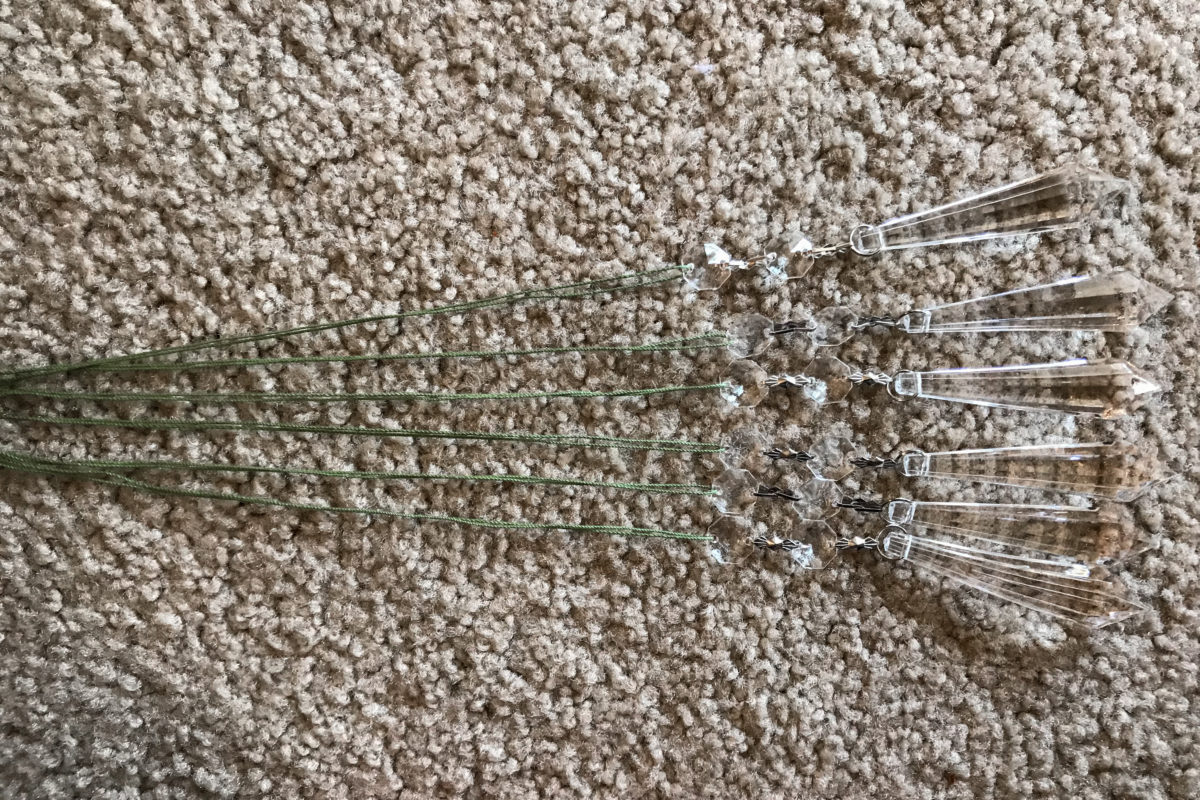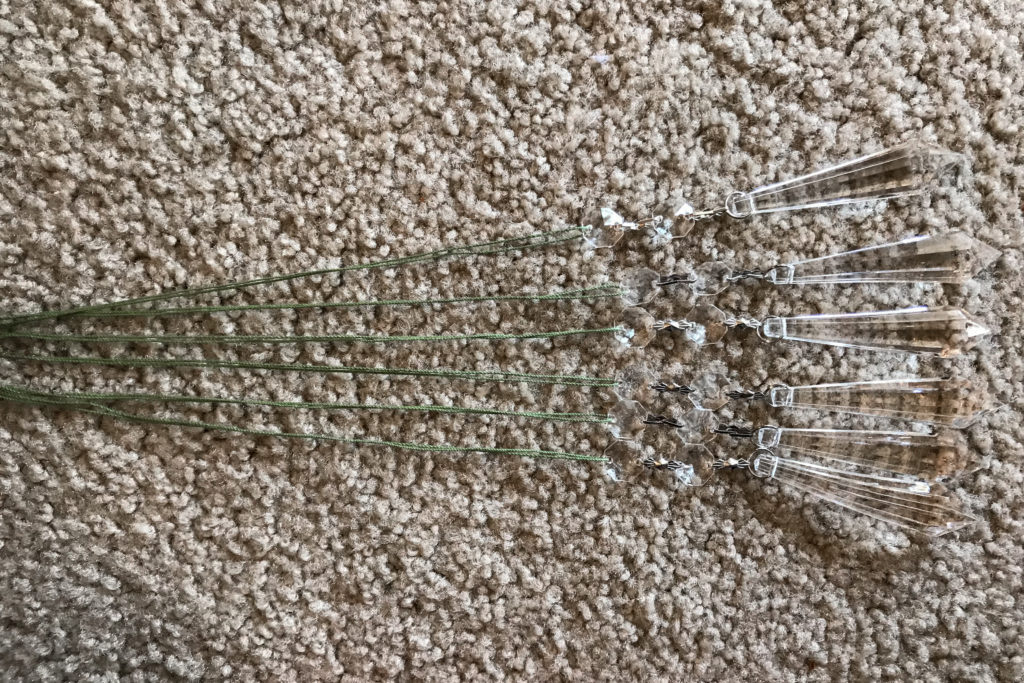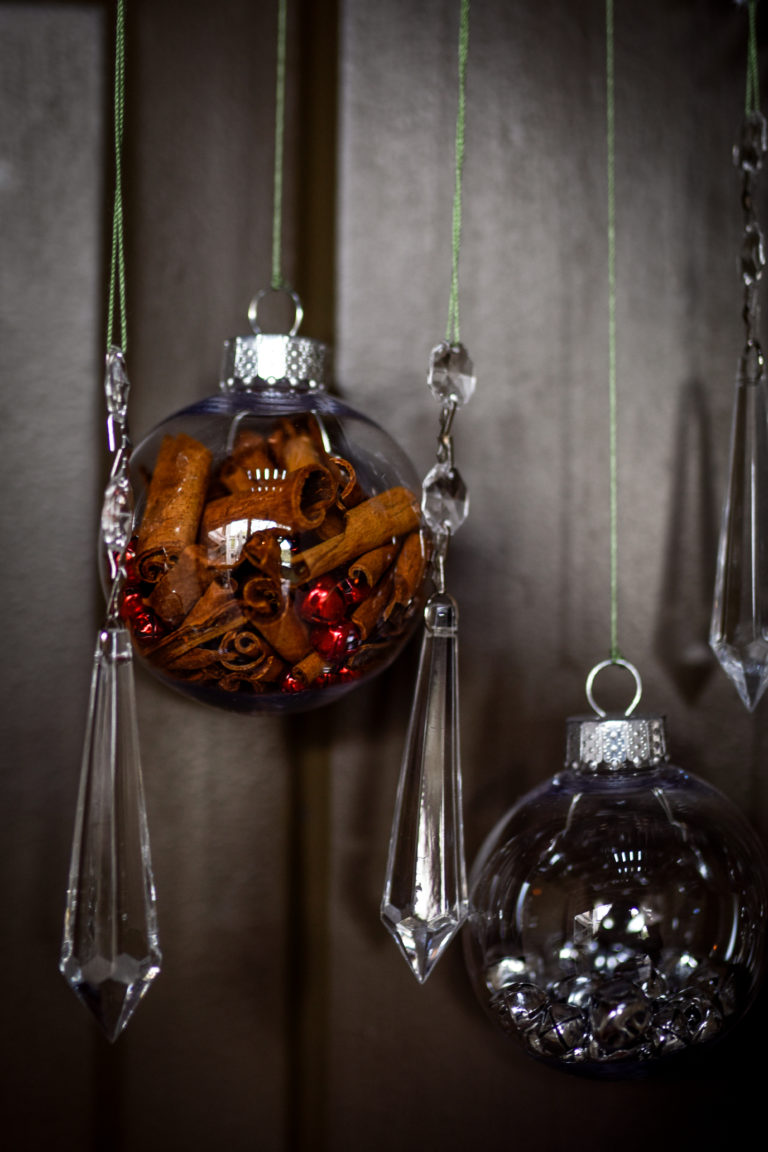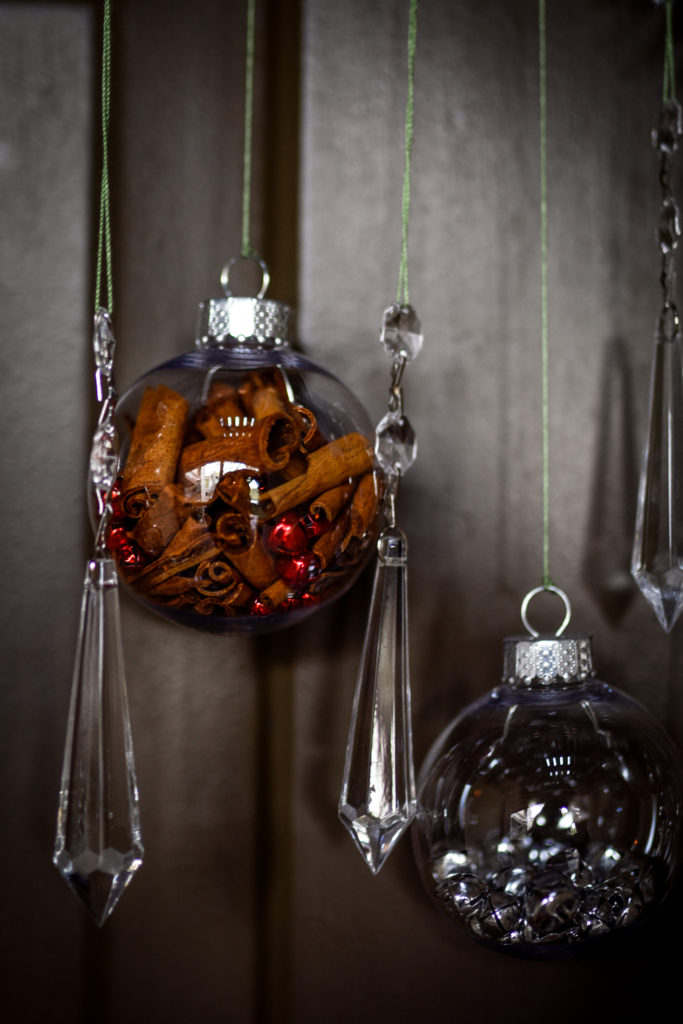 Finish the Wreath:
Trim the metal off of the branch if you have extra. I couldn't actually cut it myself, so my husband did it haha.
Lay out all of the ornaments as if you had already tied them onto the branch. This way you can check the spacing and see if you like the way it's laid out. (I originally planned to put the ornaments all on the same level, but I didn't like it so then I just spaced them kind of randomly.) Cut green strings for each clear ornament. You can make these any length you want.
Space out the crystals and tie them onto the branch.
Space out the ornaments and tie them onto the branch.
Now comes the tricky part. The clear wreath hangers need to be placed according to the weight of your wreath. Because we are working with a branch, one side could be larger/heavier than the other. Yes, it is so much easier to hang a circle wreath than a branch, but hey, branches look so much cooler! I placed both of the wreath holders on the heavier side of my branch and tied them with twine onto the spine of the branch.
Place the small ornaments onto the wreath with the branches going through the top of each ornament. They should be secure.
Cut off any ends of string that you see, and then hang your finished holiday wreath!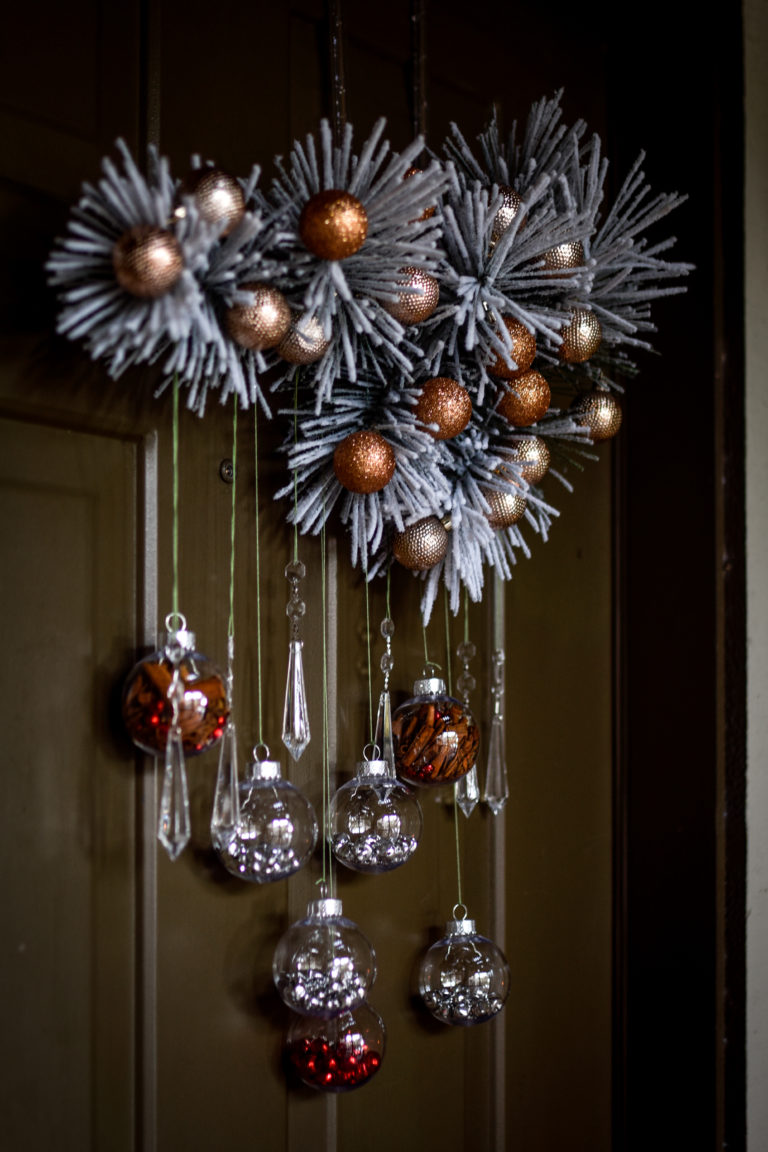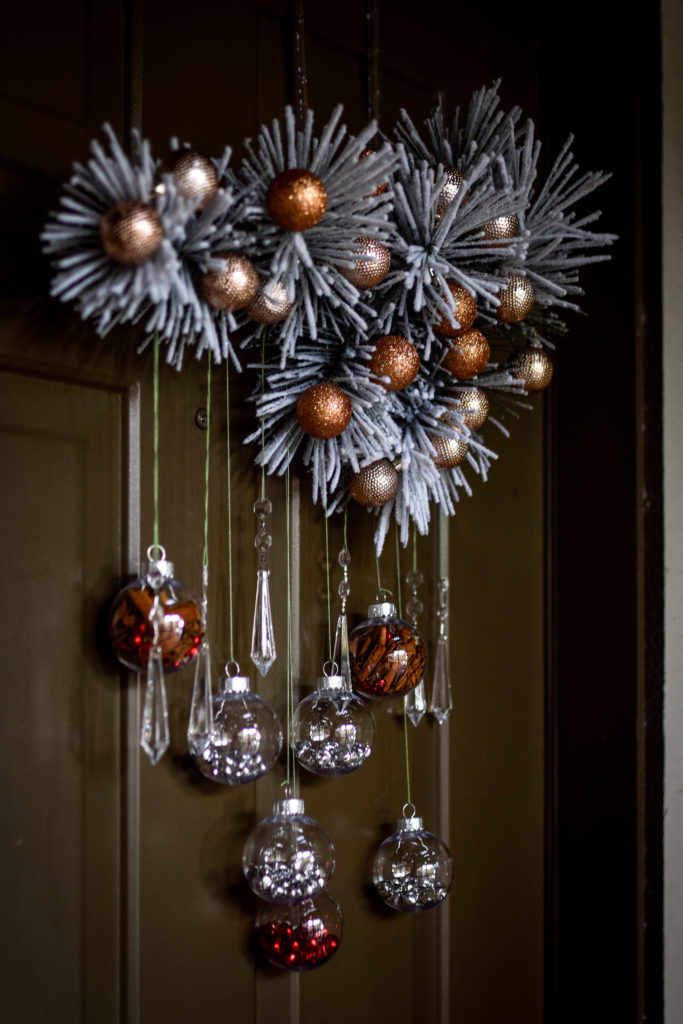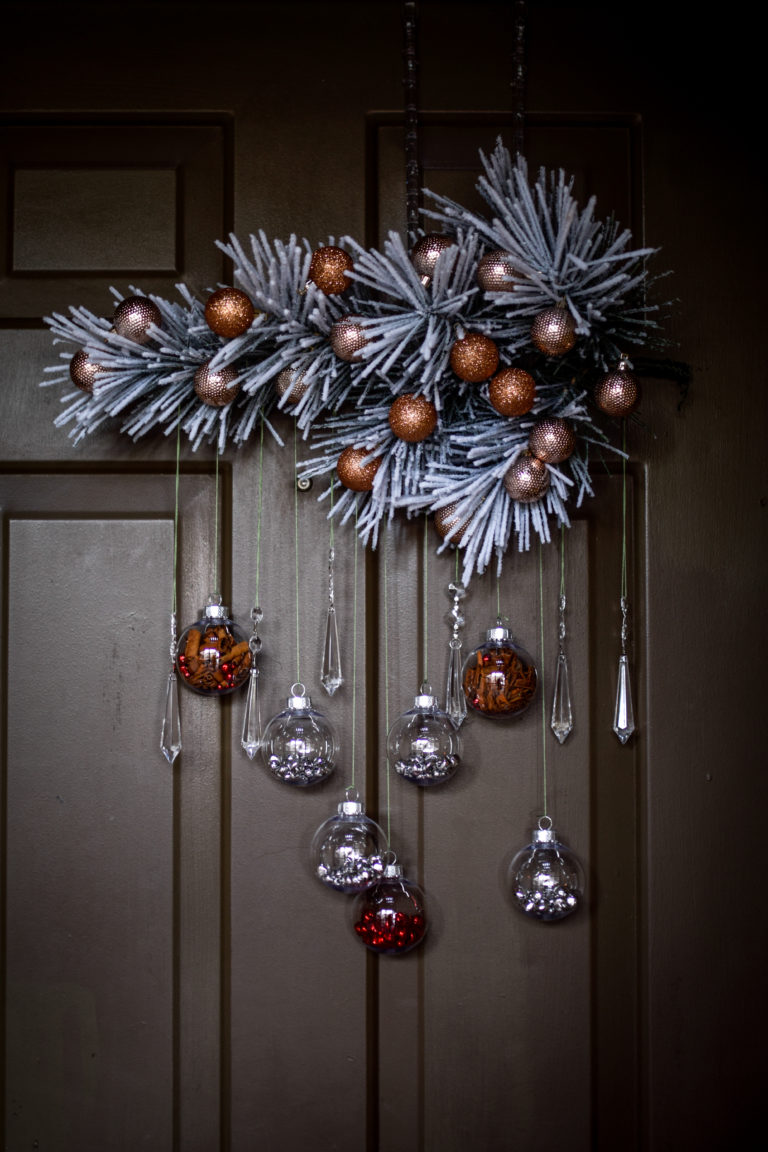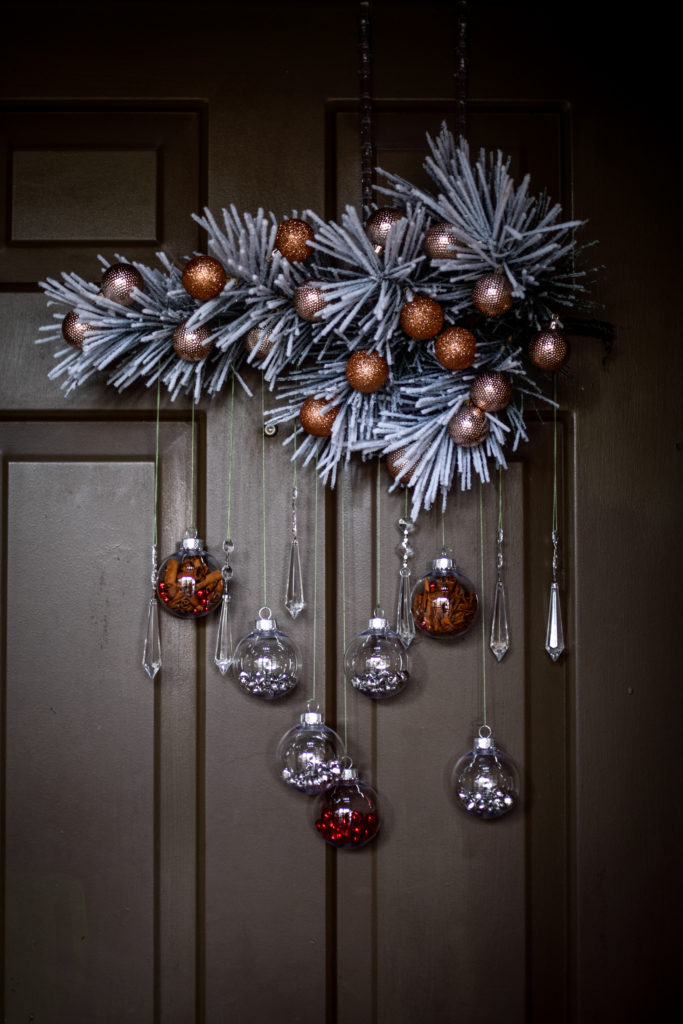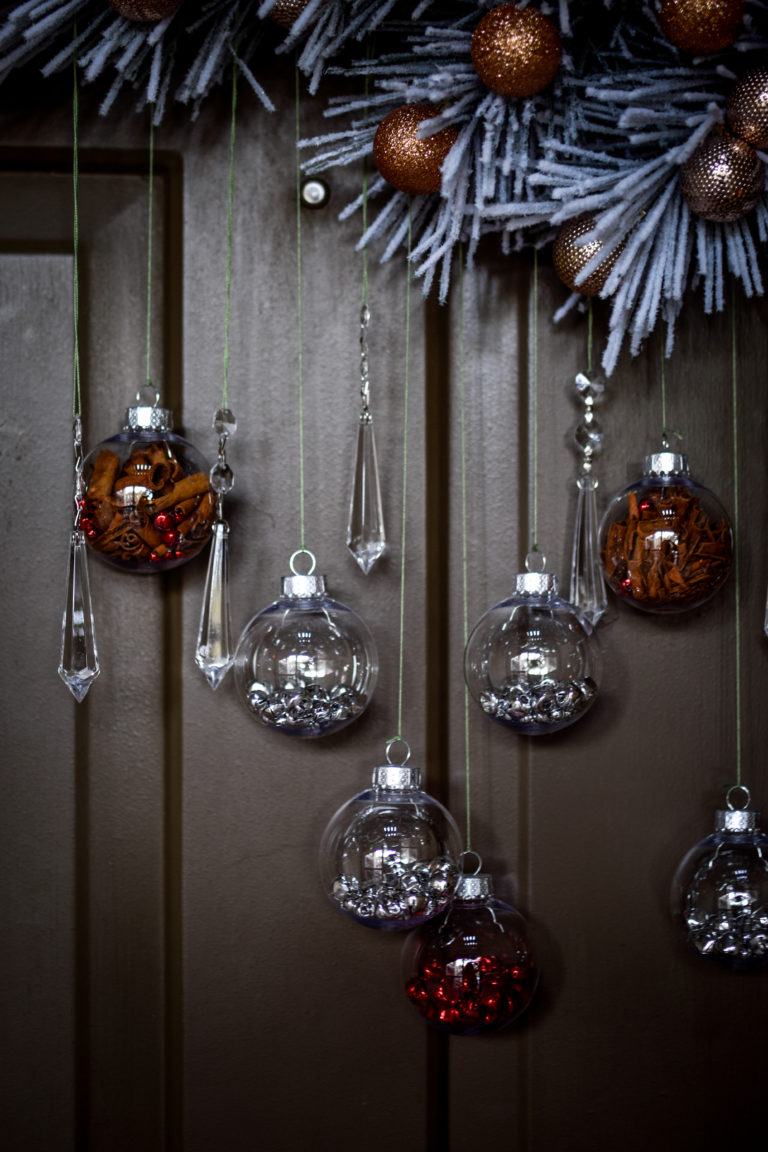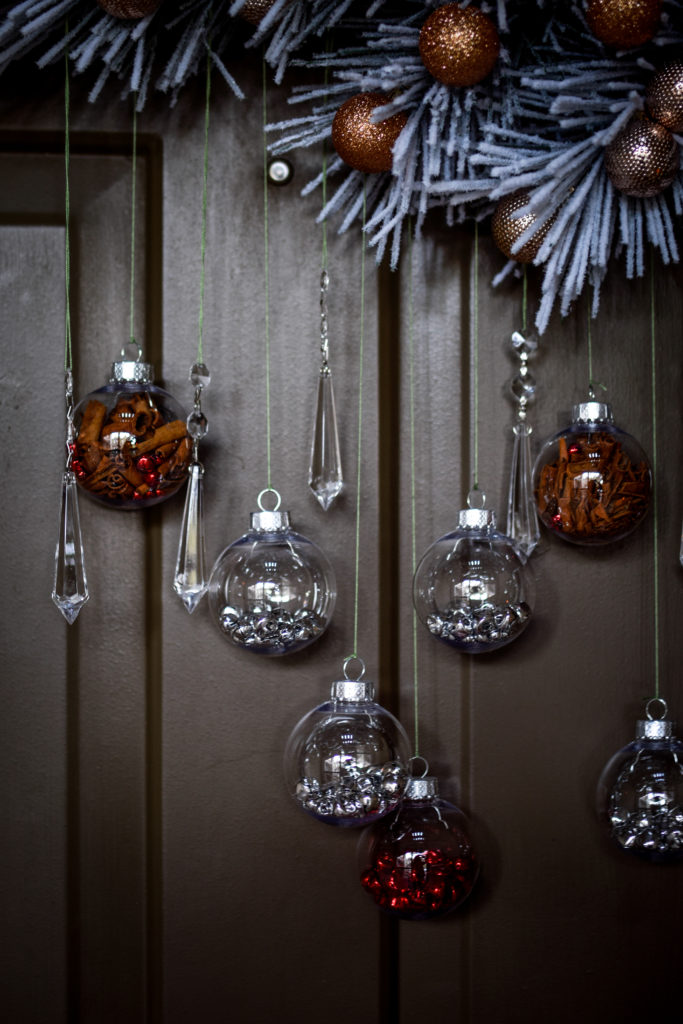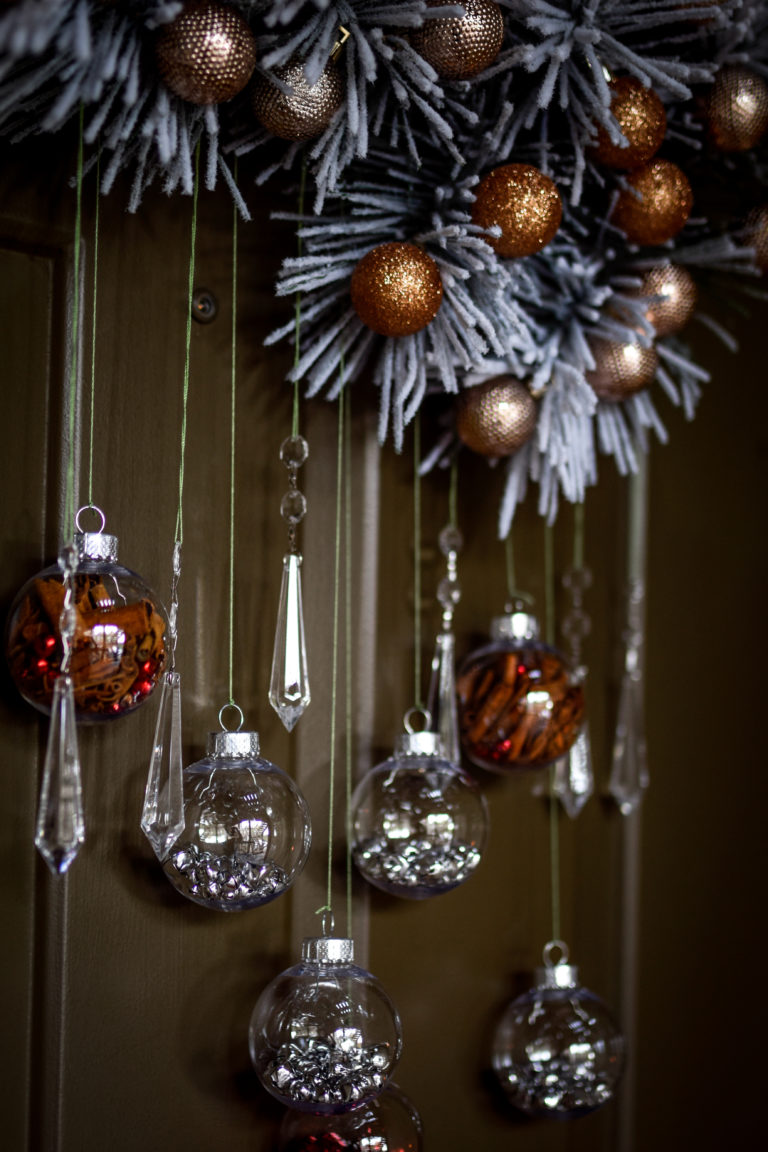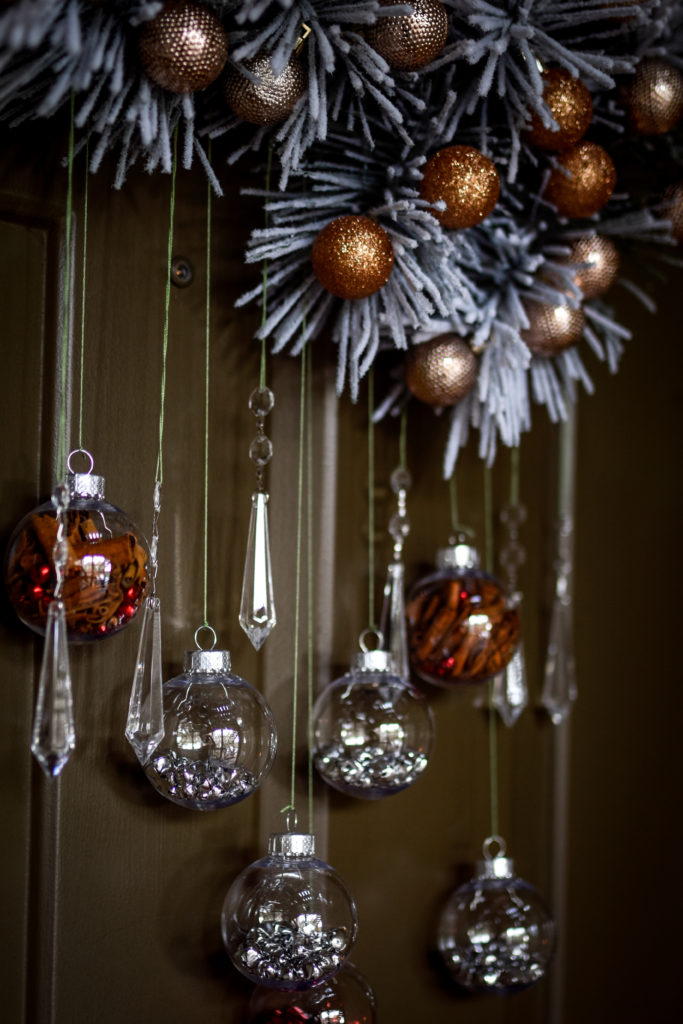 So tell me, what do you think? Have you ever made a non-traditional DIY wreath?
Let me know if you make this holiday wreath. Send me some pics; I'd love to put them on my blog!
Cheers,