Hey friends! Today's Small Business Saturday post comes from a strong woman I know and want all of you to know! Her name is Sarah (or Sarah Jo), and she writes over on blog Living like Golden (check it out, seriously)! Today she is sharing her heart behind why she started her blog, her story, and how you can reach out to her. Check out her post below!
When I graduated from high school in 2015, I had a vision of my life for the next four years. Attend college, get that degree, have great friends, the whole "she-bang." Plot twist (as often happens in life) that wasn't exactly what panned out. Yes, I did go to college, but I changed my mind very last minute and decided to go across the country to California to a small school called Biola University. While there, I made some great friends and had some great experiences, but I also had some challenging ones. The spring semester of my freshman year, I hit my breaking point. I was working out excessively, caring and worrying too much about my body and the food that I ate, and being hyper-rigid about pretty much everything.
My life needed to be rung out by a stress ball and Jesus.
But if you saw me from the outside, you wouldn't have seen that. You would have seen a happy girl who "had her life together." I mean, I worked out daily, ate "healthy," made excellent grades, and had some great friends. What more could one want, right? WRONG. Very wrong.
While my life may have LOOKED like that from the outside, that was not what was happening. The truth was that I had constant thoughts about food and exercise. They were taking over my mind. I couldn't stop thinking about them. For a while, I thought this way of living was standard, and I had no clue at all that I had an issue. In time, it began to annoy me so much, and I started to question the "normalcy" of my thoughts and behaviors. I tried to make them stop, but they would come back. I felt extreme anxiety if I was not able to know when I was going to workout and what food I would be eating. Seriously, I wanted control over everything.
And I wasn't happy. I was anxious, numb, and couldn't feel emotion. I put on a happy face because that was what I knew, but often, I was not feeling it. When people complimented me on my supposed "motivation" and "healthiness," I pushed more into my unhealthy lifestyle. What I was doing was NOT healthy and NOT motivated. It was fatal and obsessive. I soon came to realize that I was not in control. I was losing deep friendships because I was so in my head with my thoughts and couldn't sacrifice a workout for a friend.
After a month of not being able to sleep, I realized that something was up. Perhaps I was not healthy. Despite the many articles I had read declaring that my behaviors were great and healthy and the extreme pressure I felt to exercise, I began to question this "healthy" mentality. One day, after I had worked out, I just broke down crying in the shower. I felt hopeless, out of control, and lost. No matter how hard I tried, I somehow ended up in the gym. I was exhausted, mentally and physically. I prayed that God would show me I was living an unhealthy life. I asked Him to have someone pray for me that night at Bible study, and…He did.
The next day, I just surrendered. I knew that I couldn't do this anymore. Not only mentally, but also physically. I realized how much fear I had surrounding food. But, 1 John 4 says that there is "no fear in love, for perfect love casts out fear!". So why did I fear so much?
A couple of weeks later, my parents flew me home to see an eating disorder specialist. I felt kind of weird and embarrassed, but part of me knew it was for the best. I hadn't been sleeping through the night for over a month. My body kept waking up, and I didn't know why. I was utterly exhausted. I hadn't been able to reach REM sleep in over a month. At this point, I just wanted to figure out what was wrong.
I did. In October of 2016, I was diagnosed with anorexia nervosa. Yikes. Anorexia. I was scared. There is so much stigma, embarrassment, and judgment surrounding anorexia nevosa. I thought, "But that isn't me! I'm not that kind of girl"!
I learned that there is so much more to anorexia than the media displays. The fact is anorexia is life-threatening. It puts your body in danger of death and it takes over your mind and your body. It is not "just a skinny girl." In fact, often, those with eating disorders don't "look" the way media shows. They affect every body type, age, gender, and race. Going through recovery, I have realized how much stigma surrounds eating disorders. I have experienced it. It has given me a fire for speaking out and proclaiming the truth that I now know.
"Healthy" living is not just about exercise and food.
Nutrition includes ALL food groups (proteins, fats, and carbs/grains)
Dessert is amazing
Exercise is not meant to be painful or forced. Exercise is meant to be joyful movement. It is moving because you want to, but not because you think you have to.
ALL foods fit in balance, moderation, and variety.
You are beautiful JUST the way you are. Don't change a thing.
And lastly,
You're Golden, Darling. 🙂
I want to be part of the change in the way we view ourselves. Those with eating disorders, those without eating disorders, and anything in between! Experiencing this struggle has given me a desire to share what I have learned with others. So maybe fewer people can go through what I have. If you want to join me and be encouraged, follow my blog at livinglikegolden.com and Facebook/Instagram.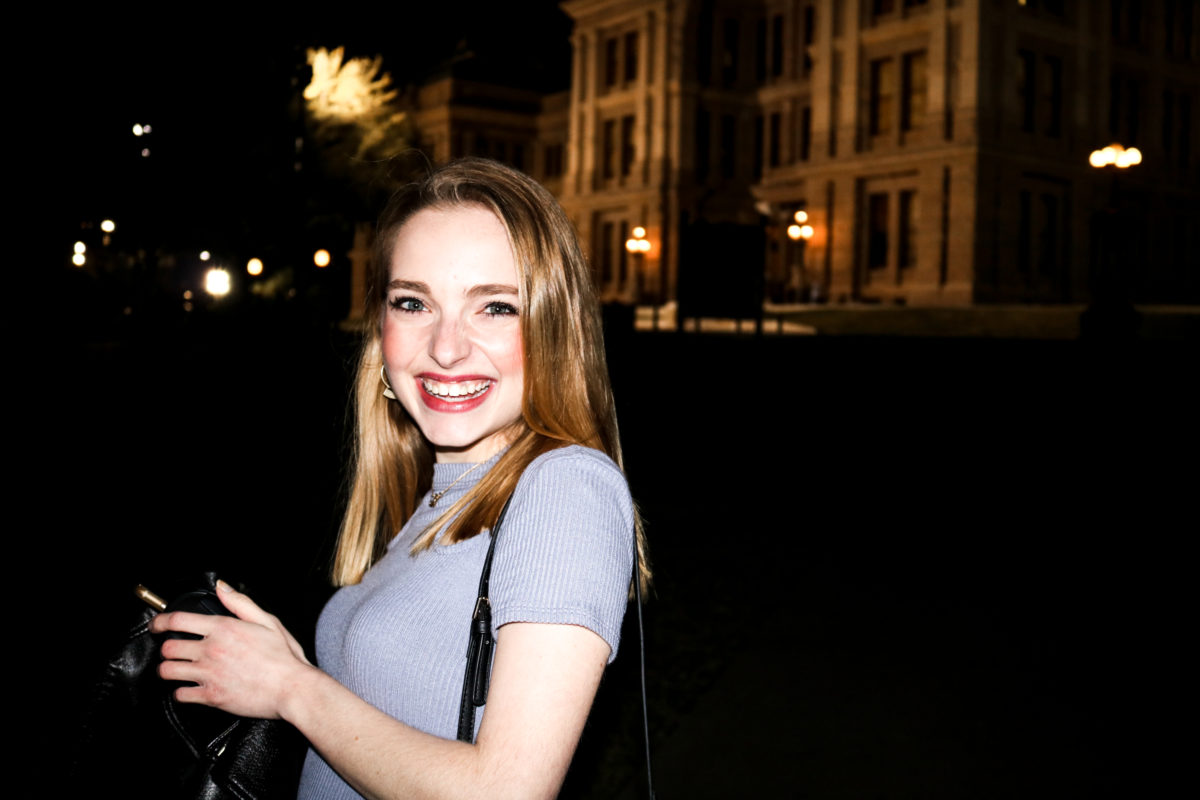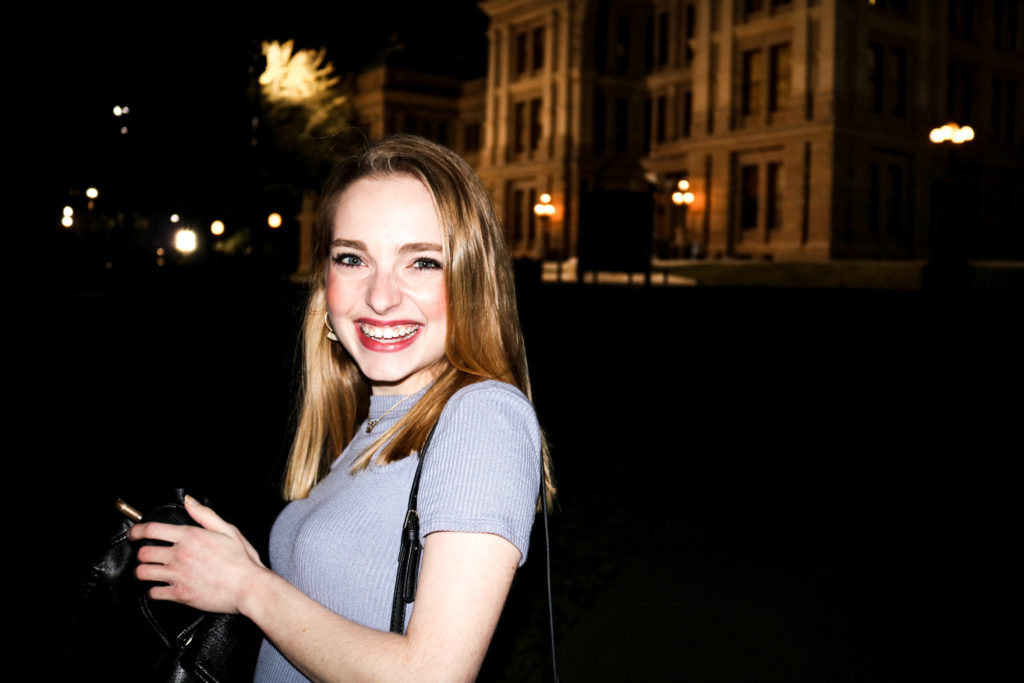 I hope that Living like Golden will be a space that can replace the negativity we see on the internet. Rather than compare women, I desire to empower women. Instead of gossip, I seek to share my experiences. Rather than preach diet mentality, I will feature certified nutritionists who share their knowledge on all foods fit and the freedom that is found in a life free of the diet mentality. I hope you will join me! I cannot wait to meet you!!
PLEASE reach out to me if you would like to talk or ask questions! Talk to you soon!
-Sarah 🙂